When I first started travelling, my priority was to see the world for as little as possible.
I used to book my hostels by sorting them by the lowest price and picking the cheapest dorm, no matter how bad the reviews were. At the time, I was travelling off my savings and I reasoned that a bed was a bed — if I spent $5 a night instead of $10 for a month, I'd have an extra $300 by the end of it, which would then give me another full month of travelling and staying at $5 a night hostels.
Unsurprisingly, that quickly grew old and I learned about the importance of value when you travel.
Sure, I could save money and travel for longer by choosing the cheapest accommodation I could find, but if I wasn't happy, was it really worth it?
I quickly found this extreme form of budget travel wasn't great for my health. Nights in crappy dorm rooms led to poor sleep, frequent illnesses, and increased stress levels, and I was nearly always staying on the outskirts of a city.
All of that combined meant that although I was saving a ton of money, I wasn't actually enjoying travel and I was seeing far less of the places I visited — I was always too tired or too sick or too far away to work up the motivation to explore.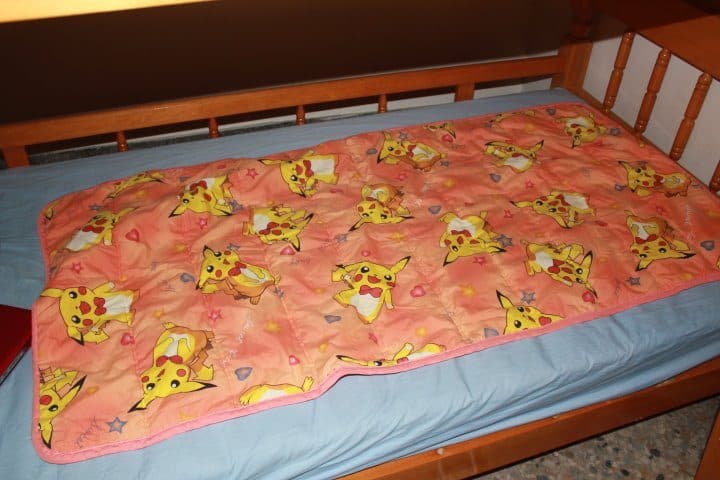 A few years ago, I swore off this way of travelling.
And for the most part, I've stuck with it. I now spend months at a time in cities, choosing to stay in Airbnb apartments rather than cheap hostels, and when I do opt for a hostel, I choose the highest-rated one I can find. I will always pay more for a flight than I used to, justifying that leaving and arriving at a reasonable time and not having to deal with a series of long layovers are worth the extra couple of hundred dollars.
In the South Pacific, though? It wasn't quite so easy.
I'll probably write a post about how to plan a trip to the South Pacific at some point, because it was so goddamn hard.
Many of the countries are not super-popular tourist destinations, and because most people only visit one country per trip rather than many, getting around is a pain in the ass. Direct flights are near-impossible to find, so most of the flights I looked at included a layover in Australia or New Zealand, giving me a 24-hour travel day. If you find a direct flight, or an affordable flight, it can run as infrequently as once every other week. You get the idea — island hopping in this part of the world is tricky.
So there I was in Bora Bora and I needed to get to Oaxaca, in Mexico.
What followed was easily the worst travel day of my life.
And I'm calling it a travel day, but it actually took five days for me to get to Mexico. My journey involved three nights sleeping on different airport floors, and I travelled by pickup truck, catamaran, many planes, taxis, and collectivos. Oh, and to top it off, I got two ear infections and a sinus infection mid-way through the journey.
Here's how it went down.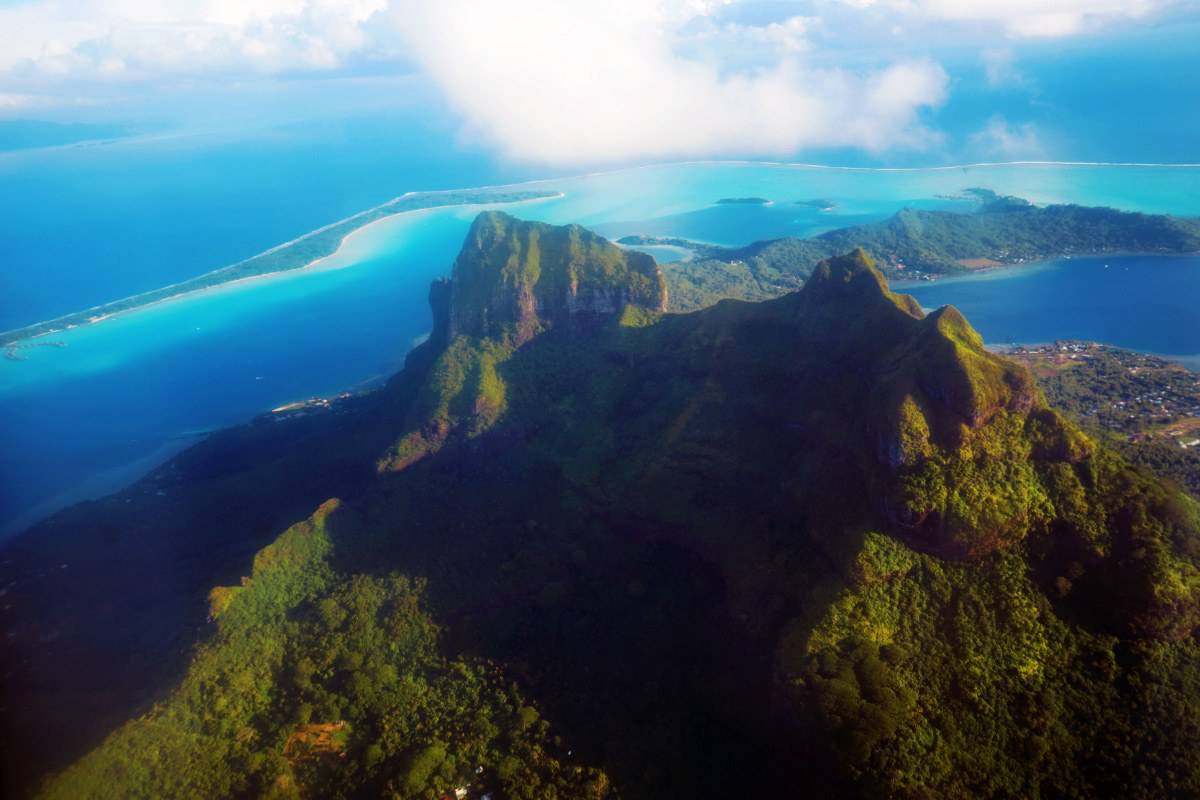 Leg One: Bora Bora to Tahiti
I started off slow and easy.
A pickup truck took me from my guesthouse in Bora Bora to the main ferry terminal in Vaitape, where I boarded the Air Tahiti catamaran shuttle to the airport island. From there, I jumped on a tiny plane and made my way back to Tahiti.
Stopover One: Six hours in Papeete Airport
My next flight didn't leave until six hours after I landed.
Tahiti Airport is small and basic, and it's all open-air before security. There were a few cafes, some uncomfortable chairs, a Polynesian drum circle at the entrance, and no power outlets. I'd planned on getting some work done at the airport, but it was so humid and noisy that I ended up sitting on Facebook until my battery ran out.
Leg Two: Tahiti to Auckland
I had to cross the International Date Line on my flight from Tahiti and so my five-hour flight arrived in New Zealand 29 hours after leaving.
Stopover Two: Ten Hours in Auckland
It was 11 p.m. in Auckland and my flight to Fiji was at 9 a.m., so I made the excellent decision to spend the night sleeping at the airport. It made sense at the time: airport hotels were expensive, and travelling into the city and back to stay somewhere cheaper felt like a waste of time. Given that I never manage to sleep when I need to wake up early for a flight anyway, I figured I might as well just stay where I was.
I'm not sure I've ever been as cold as I was when sleeping on that floor.
The icy air conditioning was on full blast and the floor was made of these weird tiles that refused to warm up, no matter how long I sat on them. After an hour of shivering, I took out every single item of clothing I had in my backpack and put them all on. Because I chase summer around the world and do everything I can to avoid winters, this was basically just t-shirts and shorts, with bikinis draped over me as a blanket.
No matter what I did, I could not stop shivering.
It was grim, I never managed to warm myself up, and I ended up trying to sleep on top of my backpack, which was about as comfortable as it sounds.
I did not get any sleep that night.
Leg Three: Auckland to Nadi
It was time to go to Fiji!
And here's where I confess that this ridiculous travel day was sort-of partially my fault. You see, I'd originally booked two weeks in Fiji, so the flight from Bora Bora didn't seem all that bad at the time.
But I was exhausted. I'd been travelling around the South Pacific reasonably quickly over the past month and I'd realised I was dreading the rest of the trip. That's never a good sign, so I decided to turn my planned time in Fiji to a quick layover and get myself to Mexico as quickly as possible. I had about a dozen friends currently living there, and Dave had just arrived in town, so nothing sounded more appealing than dumping my plans into the lagoon and jumping on the next flight over there.
Stopover 3: 48 Hours in Nadi
I gave myself a 48 hour layover in Nadi and I'm embarrassed to say I saw nothing.
I came down with a cold on the flight to Nadi and I was unwell throughout my entire stay. I'd treated myself to a fancy resort stay in town and I'm so grateful I did, because I didn't have to leave the walls of my sanctuary. I ate all of my meals there, I read books beside the pool, and I tried to sleep as much as possible.
I'm disappointed I didn't get a chance to see more than the slightest glimpse of Fiji, but I knew that if I'd forced myself outside to explore, I'd have ended up feeling worse.
My priority had to be getting better as quickly as possible, because I had an awful flight coming up shortly.
Leg Four: Nadi to Los Angeles
Oh god.
My eleven hour overnight flight to Los Angeles was horrendous, but it still wasn't the worst flight I took on this jaunt.
I left Nadi at 10 p.m. and arrived at Los Angeles at midday, local time. Overnight flights, man. They're awful for sleep at the best of times, but my cold was rapidly turning into an ear infection and I spent much of the flight in agony.
I landed in the U.S. exhausted, unbelievably jetlagged, and ready to just get to Oaxaca already to recover.
Stepover Four: Twelve Hours at LAX
Not so fast!
My next flight left in twelve hours, at around midnight.
What have I done? I wondered over and over and over that day.
I felt like I was dying, but I didn't feel like I had any option but to get on my flight. Sure, I could have cancelled it all, headed into the city, and stayed in a nice hotel until I recovered, but I really wanted to get to Mexico. I didn't want to stretch out this travel day any further.
It turned out that, yet again, LAX was all about the air conditioning. My options were to either try to sleep in the freezing cold terminal with flight announcements booming out every few minutes, or to sleep outside with all my bags, which didn't really feel like the safest option.
I balanced precariously on top of my backpack and fought as hard as I could to sleep.
I failed.
Leg Five: Los Angeles to Mexico City
When I boarded my four hour flight to Mexico City, I had never felt so jetlagged before in my life. So tired. So drained. So awful.
At this point, I had no idea that I had two ear infections and a sinus infection on top of not being able to sleep for 24+ hours, on top of being jetlagged as hell.
Yes, a red eye flight was just what my body needed. A flight from midnight to 4 a.m.
Stopover Five: Six Hours in Mexico City
As I stood in line for immigration, having not slept at all on the flight, I was convinced I was going to pass out. My head was pounding, my vision was blurry, my ears and face were full of pressure, and all I wanted was to be in Oaxaca.
Unfortunately, this seemed to be a popular time for flights to arrive in Mexico City and I had to stand for over an hour until I reached the front of the queue. Several times, I almost called out for help, because I felt so close to fainting.
It was a great sigh of relief that I made it through immigration without making anyone think I had zika and was finally in Mexico. With six hours until my next flight, I needed to find somewhere immediately to sleep. And I really didn't care where.
The quietest place I could find was a luggage scale at a row of check-in desks that weren't being used. And guess what? Those luggage scales were freezing. Because of course they were.
For the third time, I took all of my clothes out of my backpack, put everything on, and failed to sleep because I was trembling so violently.
I would have cried, but I was too dehydrated to even produce tears.
Leg Six: Mexico City to Oaxaca
An hour-long flight to Oaxaca, a collectivo to the apartment Dave had found for us, an enormous hug, and the deepest sleep of my life.
And then a trip to the doctor.
Could I Have Done Anything Differently?
This was one of the worst travel experiences of my life, but I'm not sure there was much I could have changed about it.
I could have booked a flight to Los Angeles from Tahiti when I decided to cancel my Fiji trip, but the dates didn't work out price-wise. It would have cost me $2000 to fly there direct and when you combined that with the $1000 I'd lose when I cancelled my flight via Nadi, I wasn't going to throw away that much money.
I could have cancelled my flight from Nadi to LA, or from LA to Mexico City, seen a doctor, and claimed the money back from my travel insurance, but at the time, I thought it was just a cold. I would have had to have proven to them that I wasn't able to fly, and I didn't want to deal with the hassle of making an insurance claim.
In fact, the only thing I think I could have done differently (and wish I had done) was to book an airport hotel in Auckland, and to also book a hotel in Los Angeles for my twelve hours there.
Travel is Glamorous
I like to show the crappy side of travel because so many people have a vision of my life as being this perfect world where I flit from beautiful place to spectacular view. But the reality is, I have bad days just as much as I did when I wasn't travelling — and in fact, they're usually so much more worse when you travel, because you're alone, you rarely speak the language, and getting from place to place can be ridiculously stressful. Plus, being sick while you travel is always the worst.
So there you have it: the beautifully imperfect reality of my travels.
Sometimes it's amazing, like the time I spent in beautiful Bora Bora, and sometimes it just plain sucks.
And now it's over to you! Tell me what your absolute worst travel day was like in the comments!