The doorbell rang and I froze for a second.
Damn it.
He was early.
I began throwing things around the room in a frenzy. I had seconds to grab everything I needed: a bottle of water; a packet of crisps; some sunscreen; a handful of money; and my camera. I checked that my SD card was still inside and that I had a full battery: all good, thank god.
With that, I bounded down the stairs and out of my guesthouse, where Linda was waiting for me.
"Your guesthouse is so quiet," he told me.
"I know. I think I'm the only person staying there."
"Mbabane doesn't have many tourists. Especially at this time of year."
I'd seen evidence of that during my day spent exploring the city.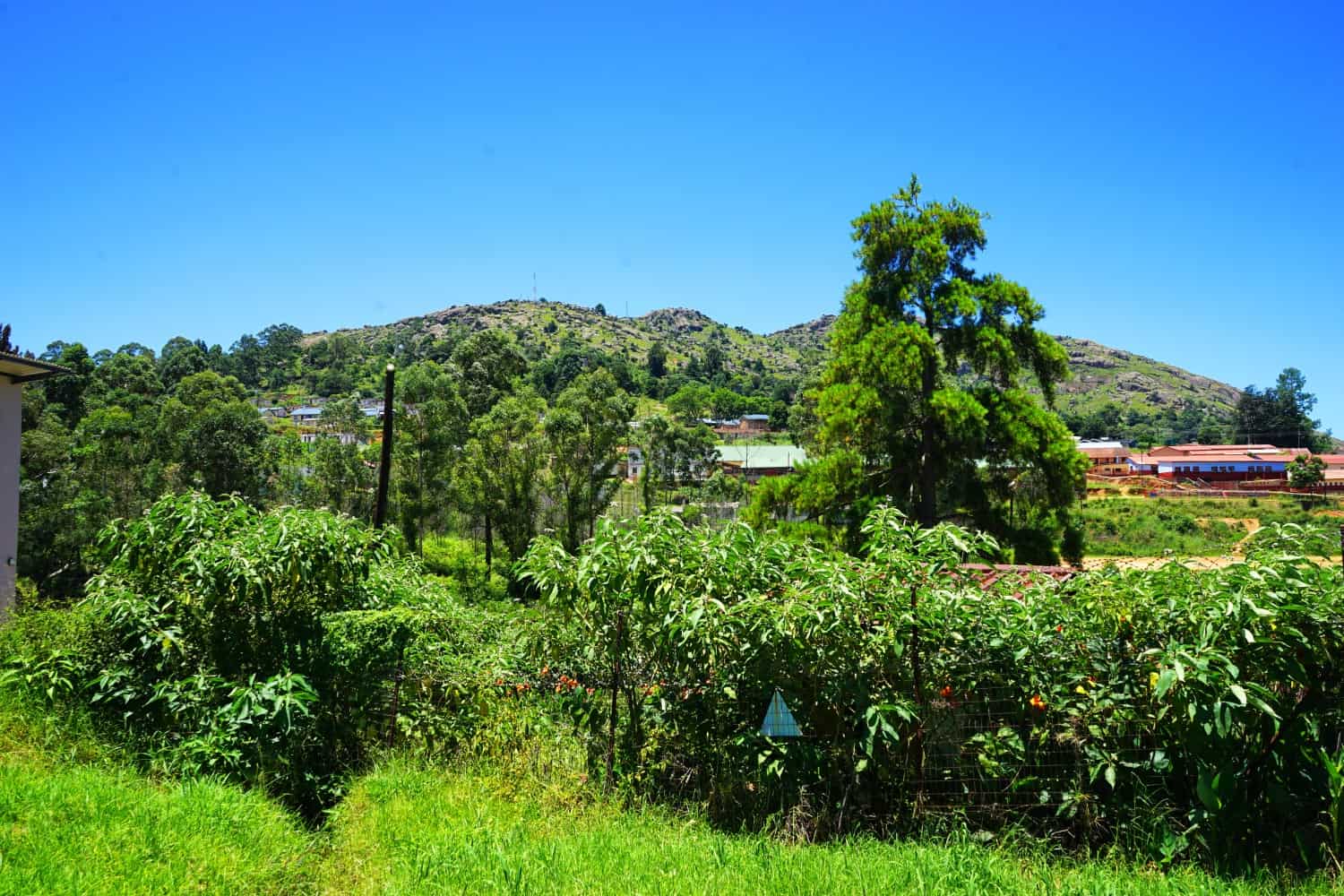 I was about to head out for a tour of Hlane Royal National Park, which is said to be the best place in the world to spot rhinos in the wild.
The only problem was that the tour started at 8 a.m., which meant I'd set my alarm the night before to make sure I didn't oversleep.
And because I'm a complete weirdo, if I ever have to set an alarm on my phone, I can't sleep.
I don't know why.
But I do know that it's ridiculous.
Early morning flights? I have to handle them on no sleep.
Early starts to tours? Well, there I was. Exhausted and wondering how I'd be able to make it through the next eight hours.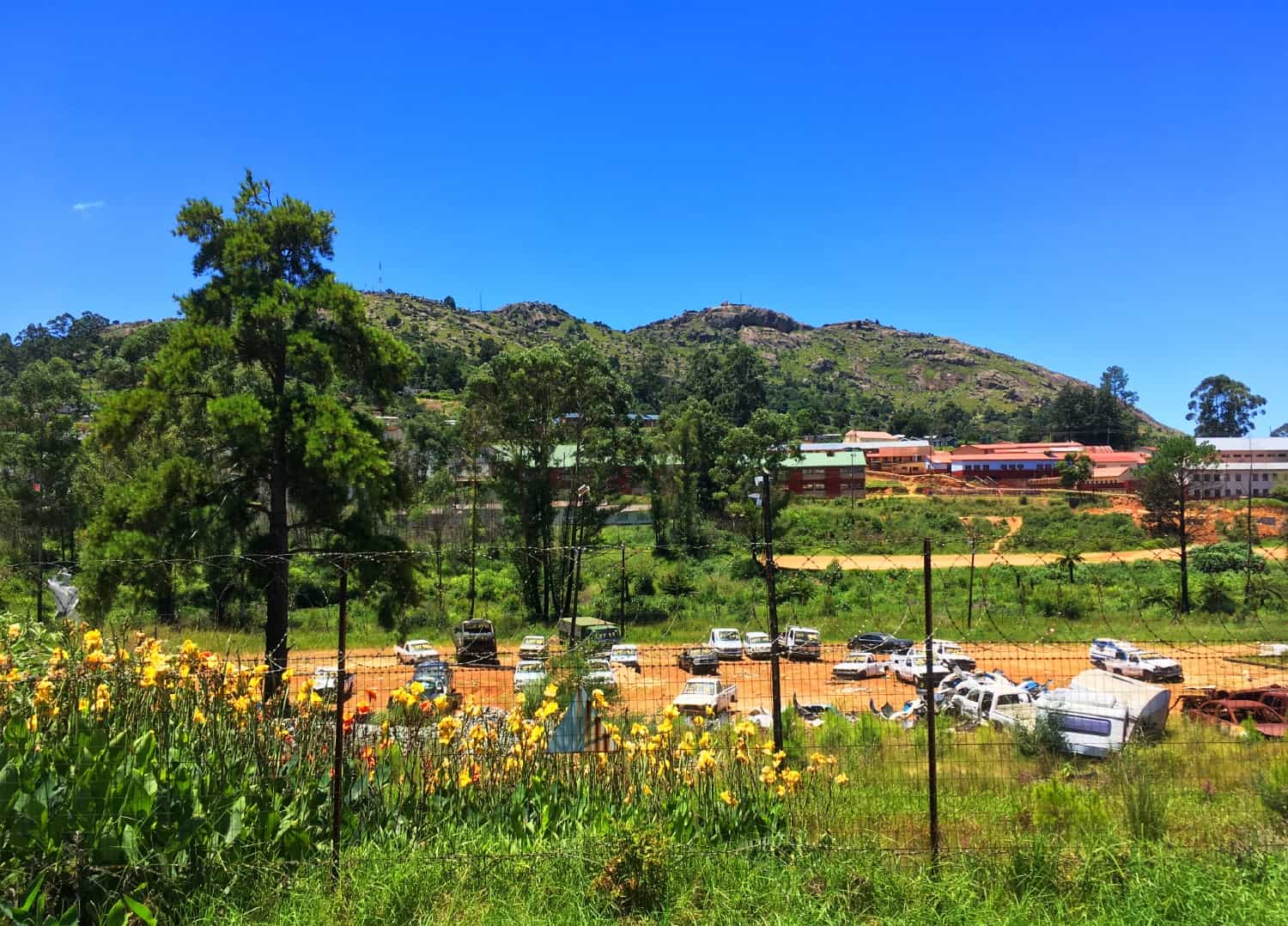 Fortunately, I had a lovely tour guide to hold my attention. I immediately warmed to Linda and bombarded him with questions as we made our way towards the park.
I discovered that he was just as obsessed with travel as I am, and had spent much of his life moving around in different Southern African countries. His favourite country was Botswana and he offered me plenty of advice on my upcoming trip to Namibia. In exchange, I told him all about my life in Portugal, and when he told me he wanted to plan a trip to Lisbon, we exchanged contact details.
He was hopeful he would one day be able to get a passport and travel further afield than Africa.
He asked me what I thought of David Trump (yes, David) and I told him I thought he was an awful human being. Linda told me he thought he was crazy. We agreed he was both awful and crazy.
He told me about the village he grew up in, and how when he returned recently, he was horrified to discover that not one of the children who were living there had enough food to eat more than once a day. 73% of Swaziland's rural population lives below the poverty line and earns less than $1.90 a day.
Linda being the awesome person that he is, is currently running through the logistics of starting a small charity operation devised to feed these children and ensure they never go hungry again.
I'd only been in the car for half an hour and I was already glad I'd opted for this tour.
Most of the time, I'm not much of a tour person, but there are some situations where the lack of public transport and my terrible to ability to drive leaves me with no other option.
One reason why I usually skip taking a tour? Well, I hate those designated stops that are designed to extract money from you.
You know, where you're dropped off at various factories and markets and souvenir stalls, and many other stops designed to get you to spend money, when all you really want to do is get to where you're going without having to pretend to be interested in buying a bunch of junk.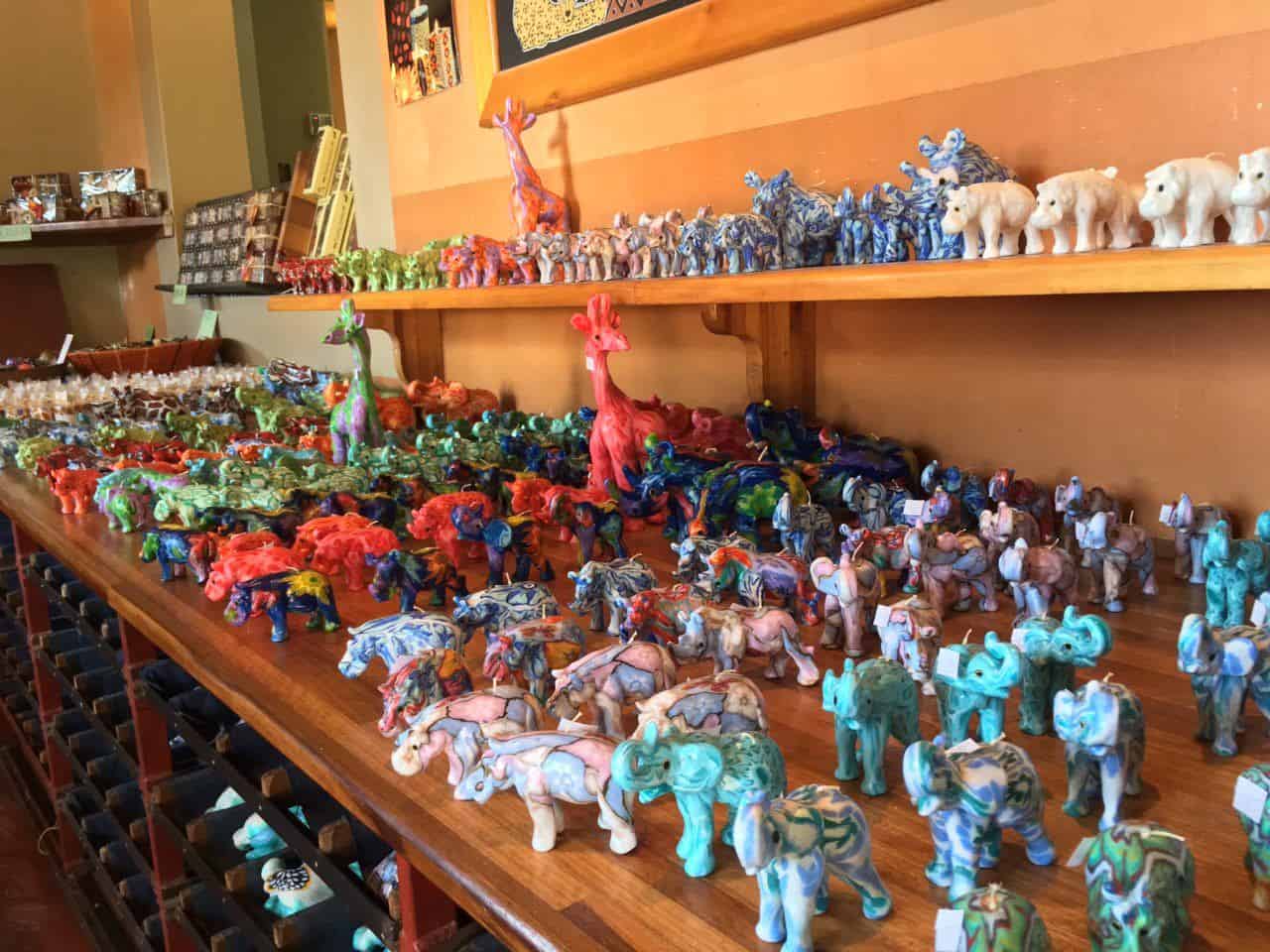 I bought a rhino-shaped candle.
Because the stops on this tour were awesome.
We pulled up outside Swazi Candles, which is most likely the most famous store in eSwatini. Every article I read about the country listed a stopover here as a must-do.
I rolled my eyes as I got out the car and made my way inside. Two minutes, I told myself, as I waved to the shopkeeper. Have a look around for two minutes and then you can leave.
I ended up staying a whole lot longer than that.
Swazi Candles sold some of the most badass candles I've ever seen. Giraffes and hippos and elephants and rhinos and lions, all in different colours and sizes.
So damn straight, I bought one. I bought a rhino-shaped candle in red, blue, and yellow, to remind me of the Swazi flag, and I bought a tray to keep in my office and fill with jewellery.
I'm trying to buy more souvenirs, as you know.
Linda laughed when I told him I'd given in to temptation and bought a souvenir after I'd insisted we hadn't needed to stop there.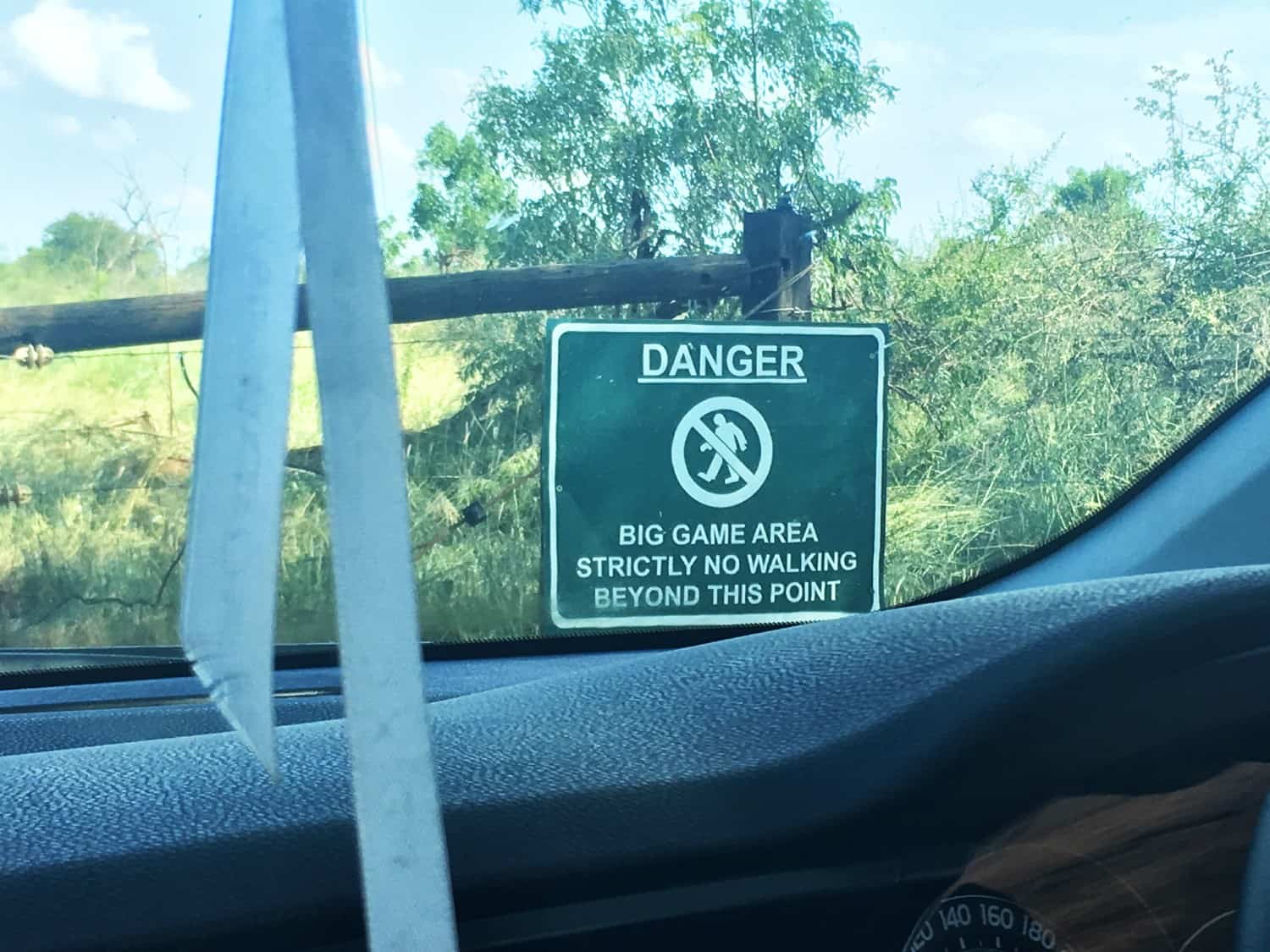 Next on our agenda was a stop in Manzini, the second largest city in Swaziland after Mbabane. We were here to take a look around the local market, and as the only person wandering around the stalls, the vendors followed me like vultures. But I'd already bought my souvenir from Swaziland, so fortunately, I didn't have to attempt to mentally calculate if I had room in my backpack for a wooden spoon the size of my leg.
After I successfully navigated the market without falling prey to the vendors' sales techniques, we were off again. This time, to the, um, supermarket.
Linda told me he was going to be cooking me a local Swazi meal as soon as we arrived at Hlane National Park, so he wanted to know if I'd prefer chicken or pork, and whether I'd tried Swazi porridge before.
When he told me it was ground maize and water, mixed together to form a paste, I was suddenly less than excited to try it.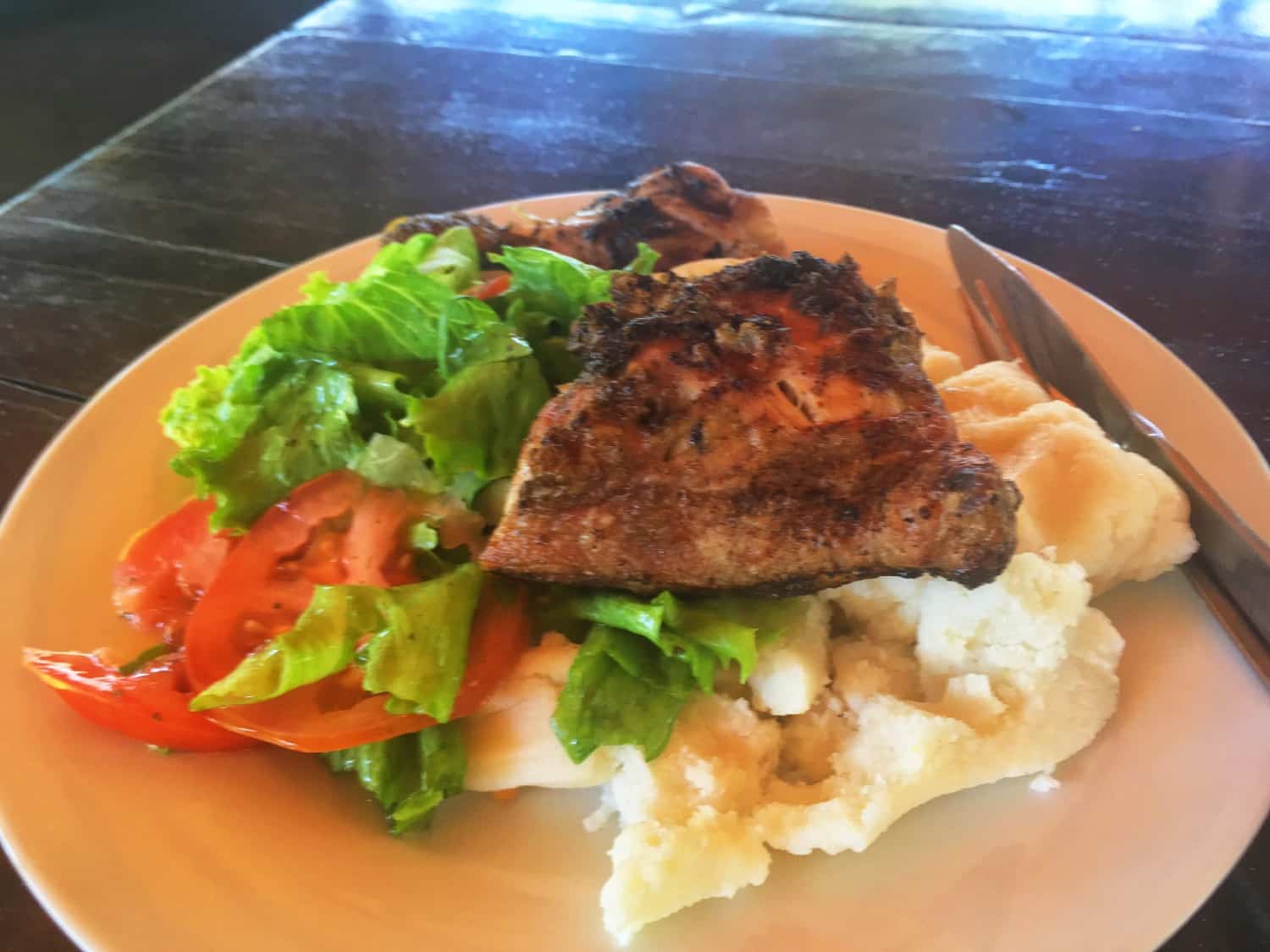 After three hours of driving, we arrived at the National Park and I had an hour to kill before heading off on my game drive.
"The problem is," Linda told me. "There is just one of you and they need a minimum of two people in order to leave."
I laughed at the deja vu. This was just like being in Durban. During my solo trip to South Africa, I'd discovered that practically every tour company wouldn't take a solo traveller on any of their trips. Those that would charged extortionate amounts to make up for the lack of travellers.
Linda reassured me that if nobody else had signed up for the afternoon drive by the time it left, he would pay to accompany me on the jeep so that I wouldn't miss out.
I settled into a seat overlooking a nearby waterhole and watched an enormous hippo grunt and splash water at the birds. Although I have to confess that it took me about twenty minutes to realise that it was a hippo and not just a giant rock.
Half-way through, I tucked into my delicious barbecue lunch, although I was not in any way a fan of the Swazi porridge that was more like a rock than porridge. But not wanting to offend, I waited for Linda to look away and shovelled some into a disused compartment in my daypack.
Because that's the sort of thing I'll do to avoid offending someone.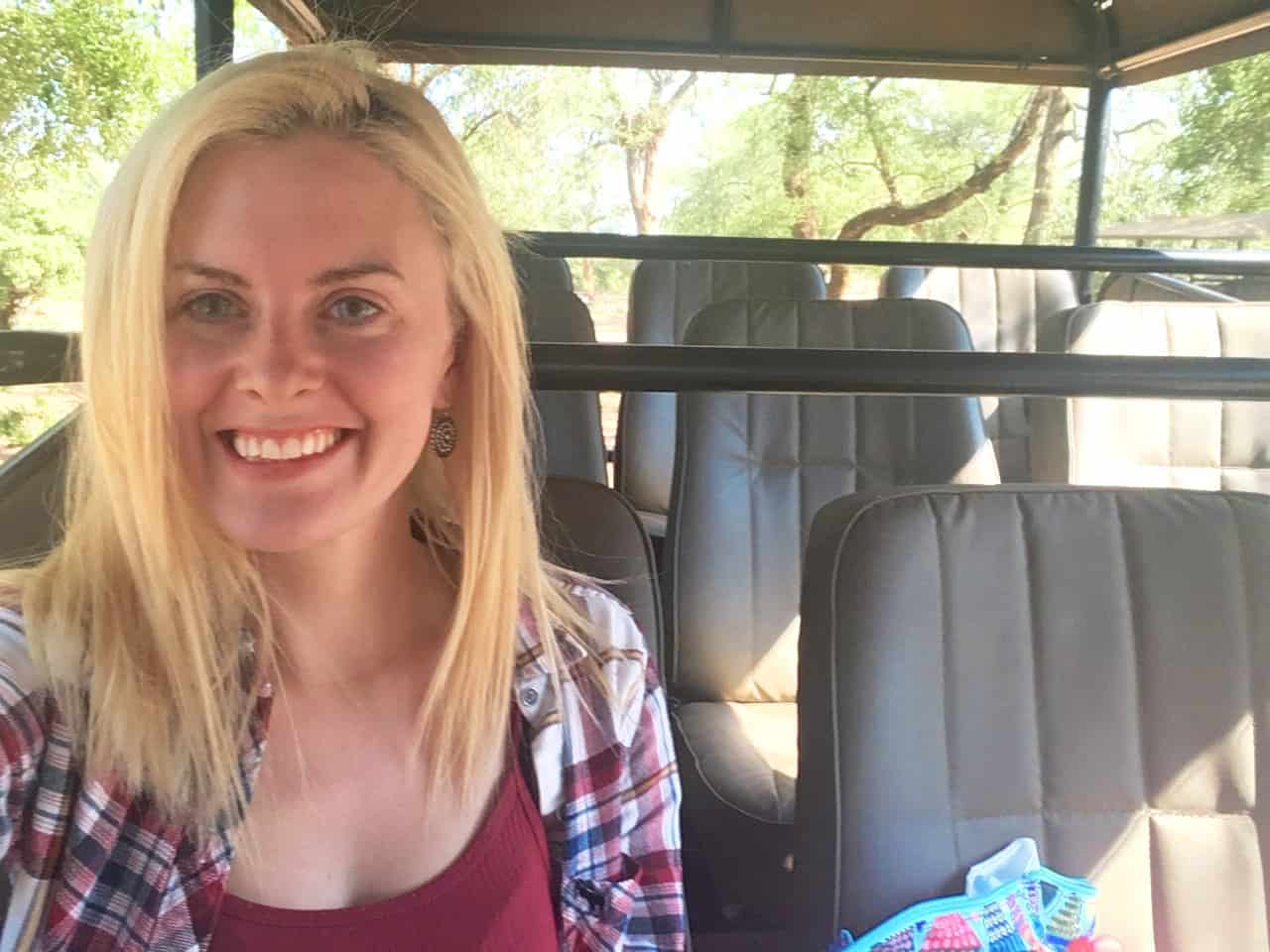 "Lauren, look at this!"
Maxwell — the guide who was going to be driving me around the park — motioned me over and pointed at something with a broom.
He prodded it several times and a thin snake hissed and flung itself through the air towards him.
He let out a chuckle and batted it away with the broom.
"Is it dangerous?" I asked, fully expecting the answer to be a resounding no, because who would poke something that would kill them?
"Very," came his smiling response. "The most venomous snake in Swaziland."
"Ah," I said, taking nineteen steps back. "Cool cool cool cool cool. Very cool."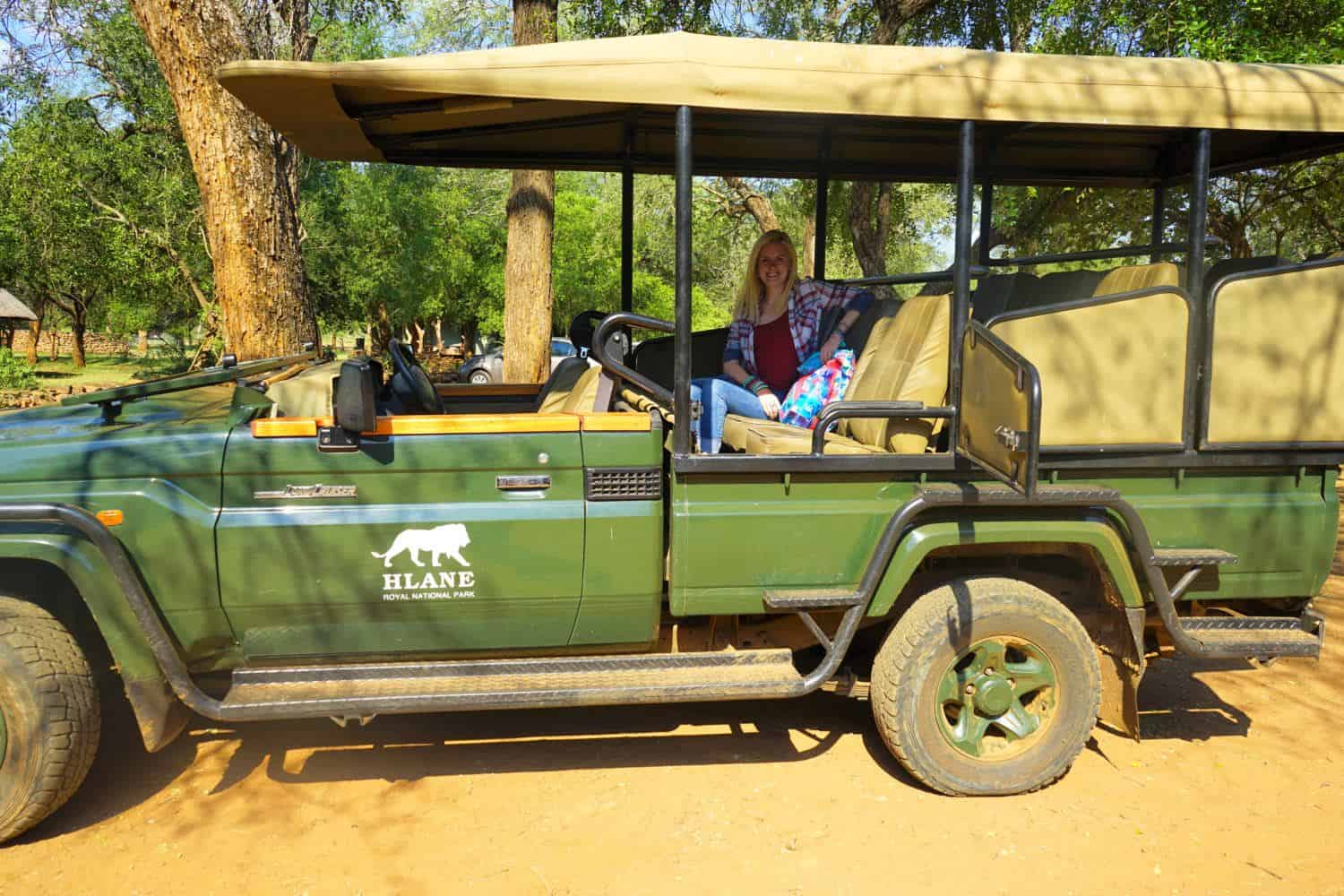 I'd never taken a game drive before, so everything I experienced in Hlane was brand new to me. It also means I don't have anything to compare it to, so I have no idea whether my experience was excellent or terrible.
But I titled this post Why You Need to Take a Game Drive in Swaziland and that's because I'm fairly certain it's not normal to have the entire jeep to yourself.
At Hlane National Park, however, it seemed like it was the norm.
For less than $25 for a two-hour drive, you can essentially have a private tour of the park. And what that means is that you have total control over where you go and what you see and how long you stay in one place.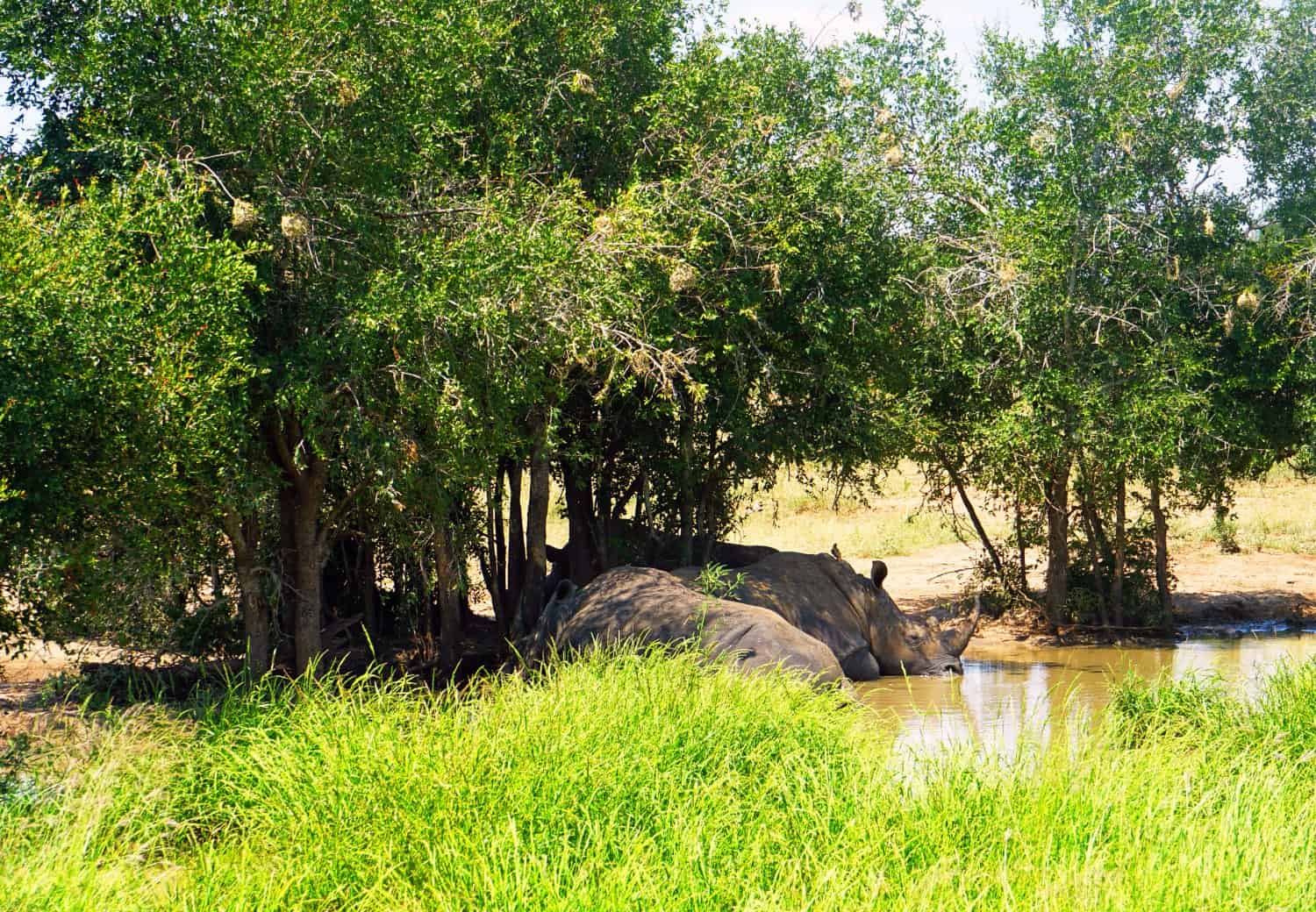 Within five minutes of entering the park, I had seen my first rhinos. Even though I'd read it was practically guaranteed I'd see some, I was astounded to see them so early on in the drive.
Hlane Royal National Park, and in fact, all of Swaziland, is held up as a rhino conservation success story in Africa. Since 1992, just three rhinos have been poached in Swaziland, compared to an average of at least two per day in South Africa's Kruger National Park. Swaziland's rhino protection is unmatched by any other country.
Much of this is down to some pretty strict laws in Swaziland, which send poachers to jail for anywhere between five and 15 years if they're caught. Compare this to South Africa where, if poachers are caught and imprisoned, they're given the option of paying a fine and walking free, and it's easy to see why Hlane's rhino population is doing so well.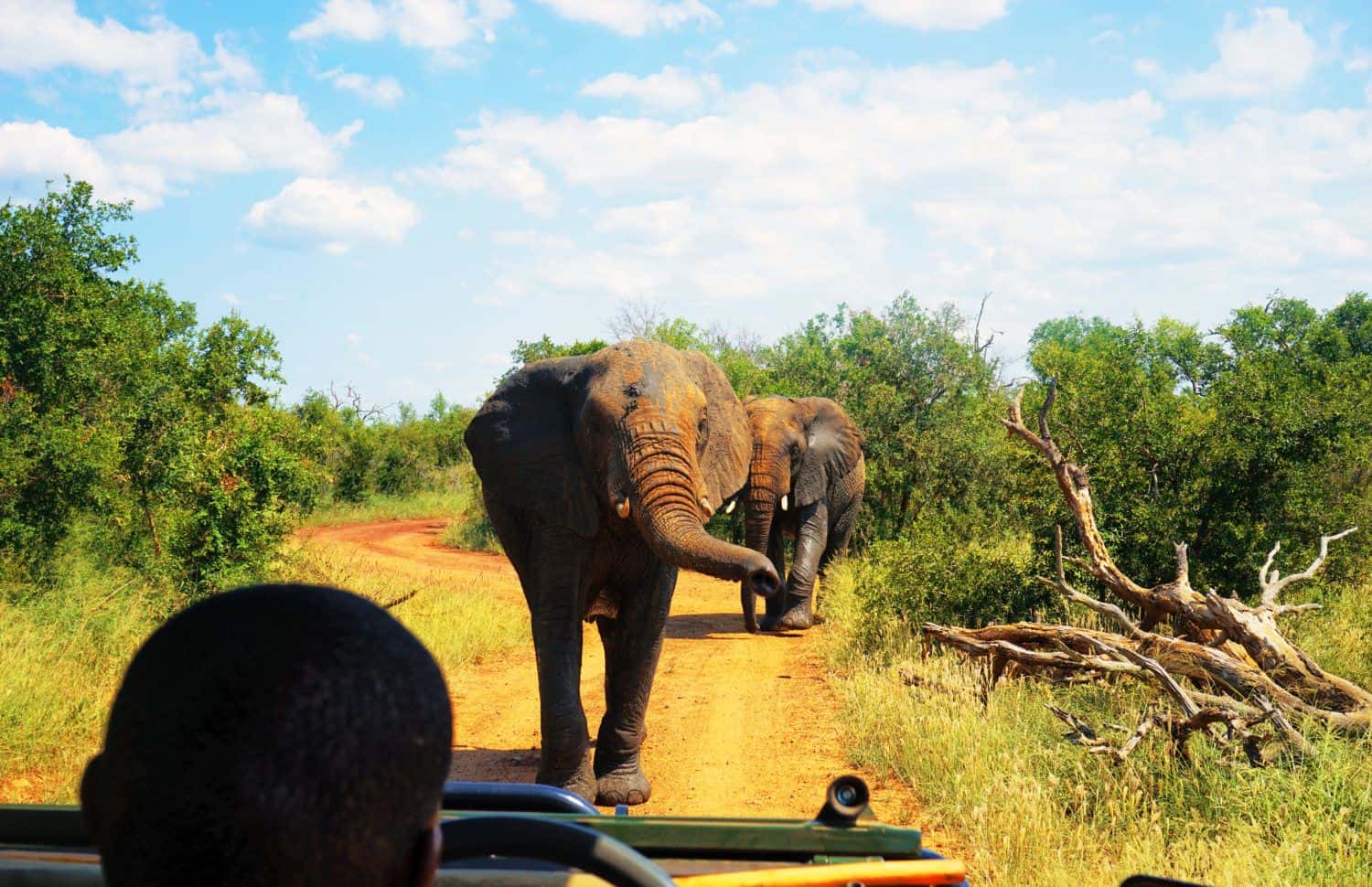 Elephants were next on our agenda, and we lucked out with our spotting.
"Two bull elephants," Maxwell announced, pointing straight ahead. "They're fighting!"
We crept closer until we were less than ten metres away, then watched breathlessly as they tussled in the bushes.
Suddenly, one of the elephants backed down and turned towards us.
We made eye contact and he started to amble towards us. Slowly, at first, and then his ears started to flap as he broke into a jog.
My eyes widened as Maxwell quickly reversed the way we'd come, and I was too exhilarated to feel scared.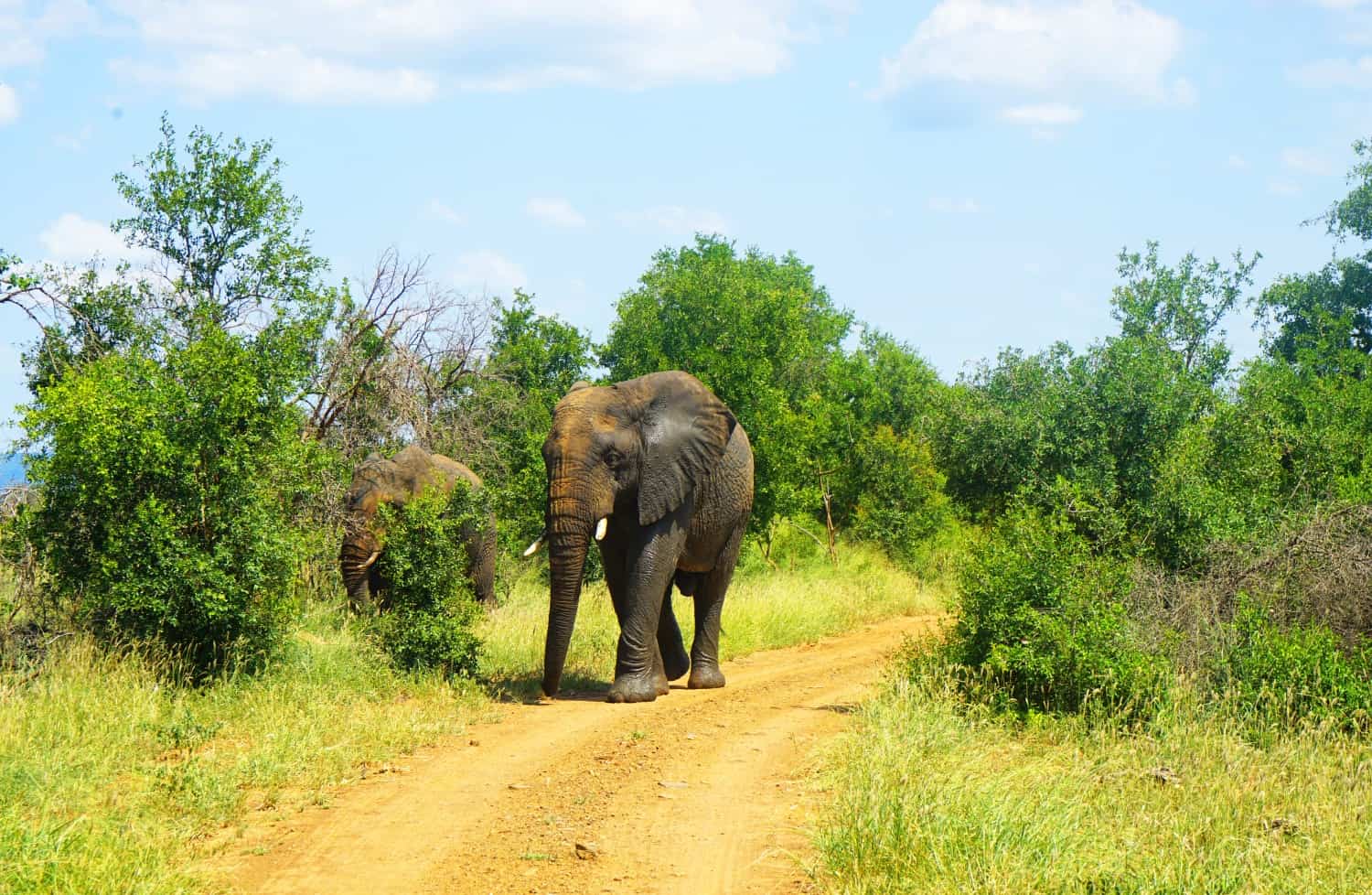 Three minutes later, we got a puncture.
We stopped suddenly in the middle of a dirt track, and Maxwell leapt out with a jack in hand. Linda got out to help him, and they quickly changed the tyre.
Meanwhile, I was pondering what I'd do if they happened to be killed by a lion, leaving me alone with only a hidden lump of maize porridge to protect myself.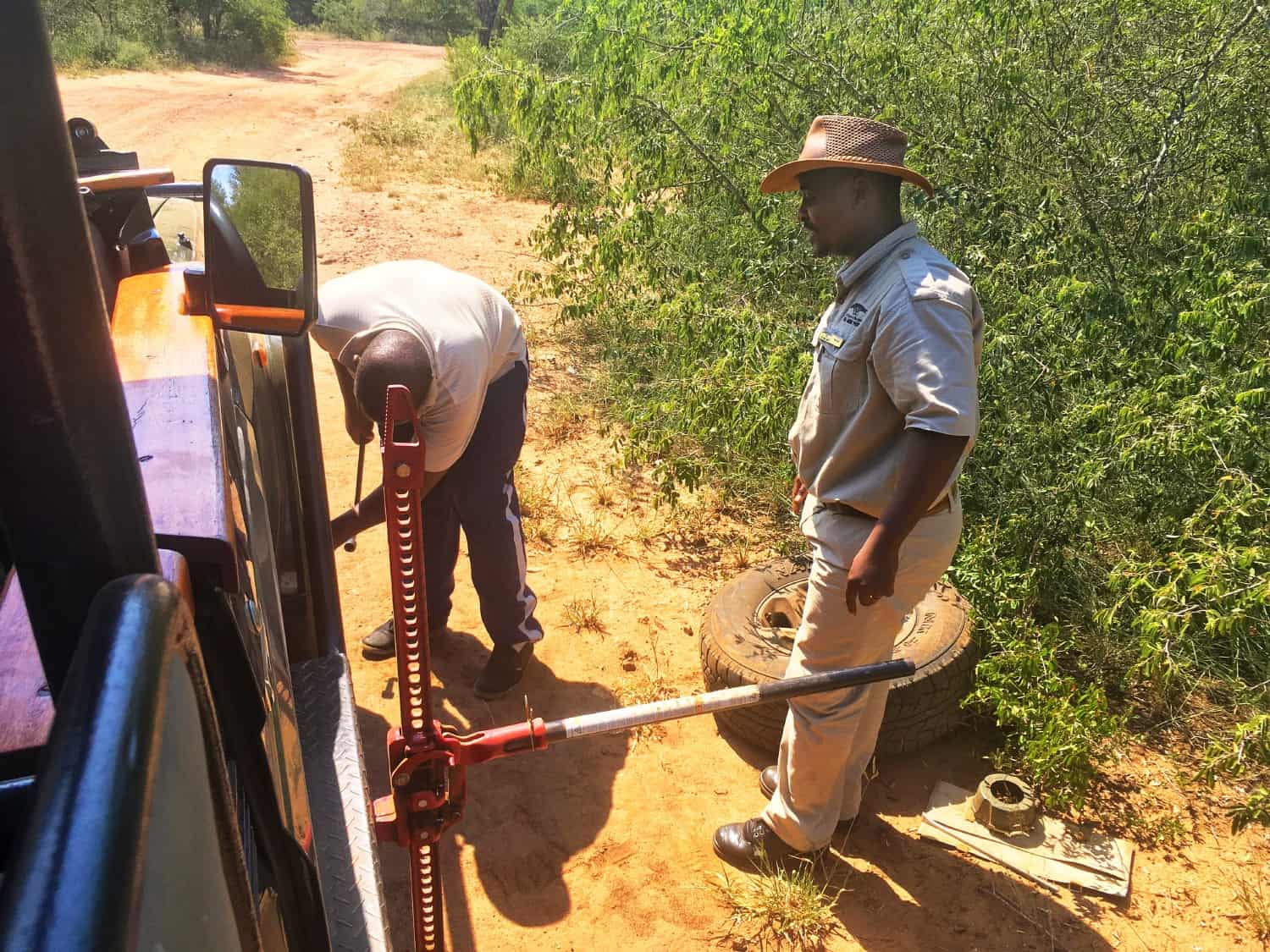 Speaking of lions, they were next on our agenda, and we managed to get super-close to them. So close, in fact, that one of them tried to attack the front of our jeep.
There were three of them skulking in the bushes nearby, and every time Maxwell revved the engine, they'd dart on over to us and get ready to attack.
When we cut the engine, though, they'd soon get bored and settle down into the shade to nap.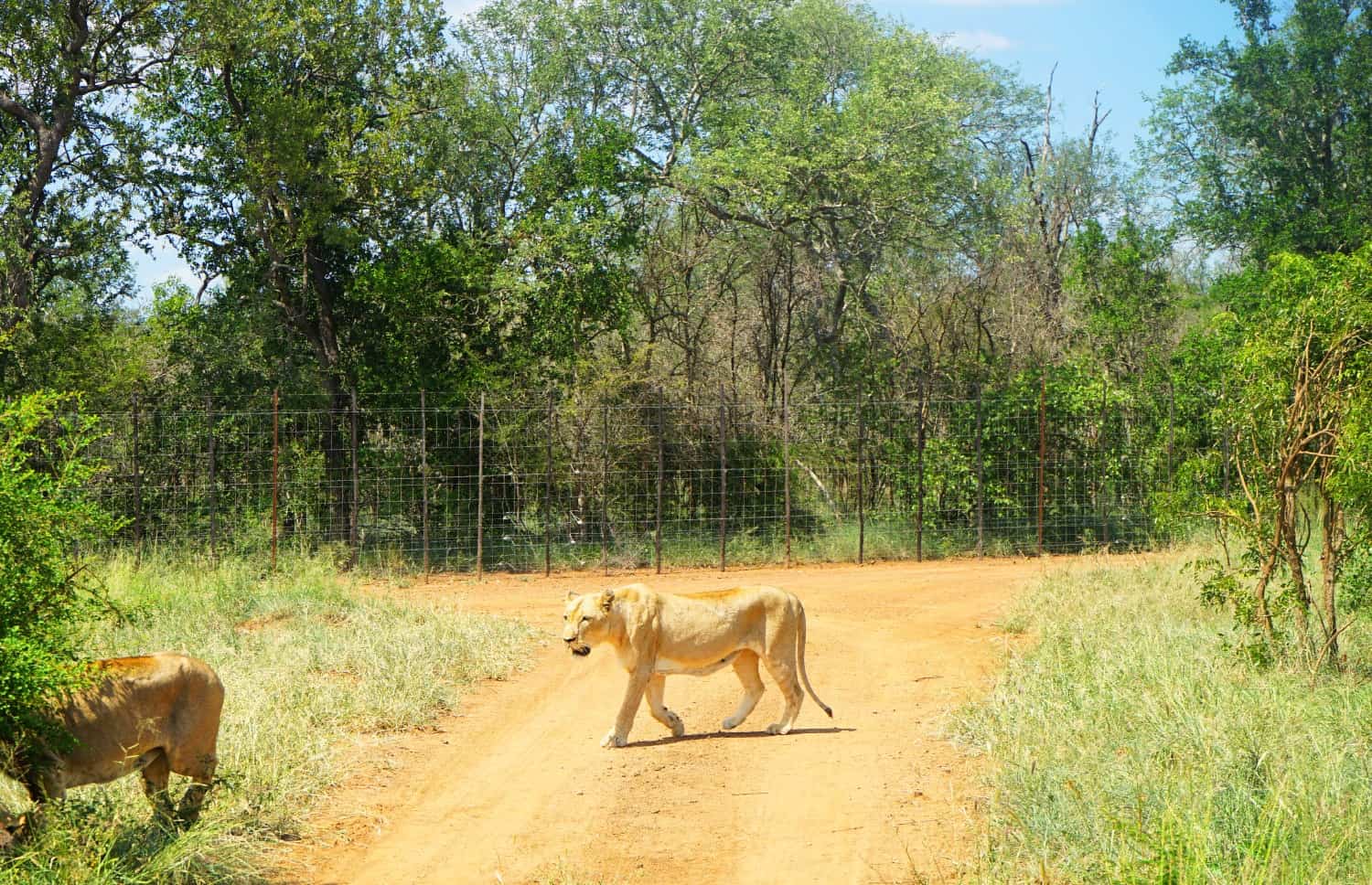 Notice the fence in the background? Hlane is so into growing their population of rhinos that they keep the lions in a separate enclosure to prevent them from killing the other animals.
And I don't know, guys. This felt like an ethical grey area in my relatively uninformed mind. On one hand, it kind of made it seem like the lions were in a zoo rather than in the wild, but on the other hand, if it helps increase the numbers of an endangered species, how can I be against it?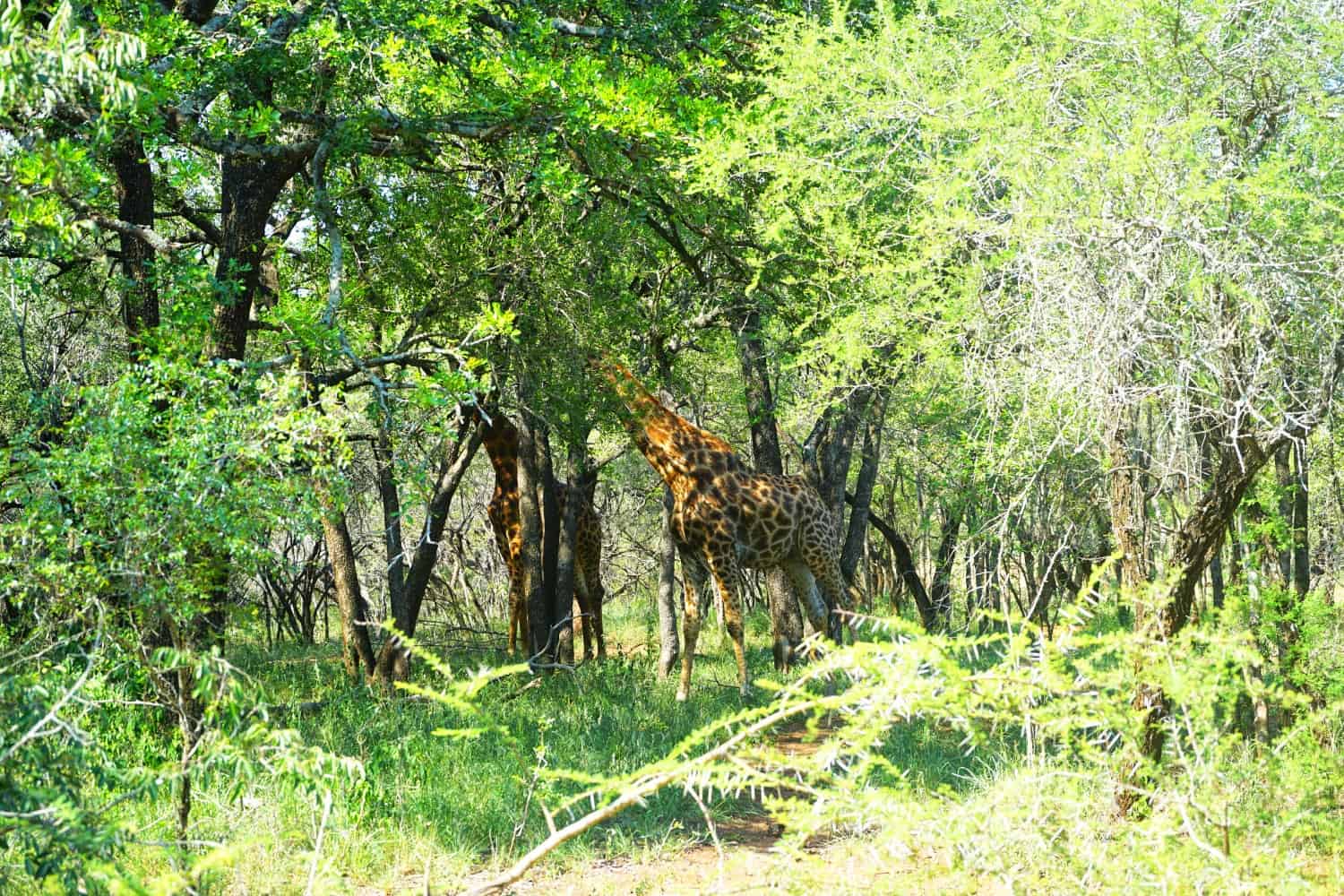 When we stumbled upon a group of a dozen giraffes, I felt like crying.
They're my fourth favourite animals after alpacas, armadillos, and wombats, so getting to see them in the wild was a dream come true.
"I love giraffes," I whispered to Maxwell.
"Get out and see them then!" he urged me. "They're friendly. Not dangerous. You can walk up to them."
How could I say no to that?
I clambered out of the truck and began to creep towards them. They immediately heard me coming and darted off with their legs akimbo.
I wiped a solitary tear from my cheek and sighed.
"I love you, giraffes," I murmured after them.
After chasing some shy zebras for ten minutes and failing to get closer than a hundred metres from them, it was time to turn around and head back to the lodge. We'd been driving for two hours and I couldn't believe how many animals I'd seen.
I was sweaty, dusty, and smiling from ear to ear.
How Was My First African Safari?
My game drive at Hlane National Park was one of the highlights of my time in Southern Africa, but it also wasn't the life-changing experience I had been expecting.
As in, if I had a bucket list, an African safari would have been right up on the top of it, so I was surprised to discover I didn't come away listing it the best thing I've ever done.
Maybe I had my expectations too high?
It was still amazing! It just wasn't an experience I could see myself still gushing about ten years from now.
I suspect that part of it is because I did the game drive under the midday sun, which meant most of the animals were napping and hiding in the shade. You can actually stay in Hlane, so if I was to head back to Swaziland, I'd most likely opt to spend the night so I could check out the sunset and sunrise drives.
The lion enclosure, as well, took away a bit of the magic. Seeing lions hanging out beside their enclosure fence had me feeling like I was in a wildlife park back home in the U.K., rather than witnessing them hanging out in the wild.
But all in all, it was a cool experience, and it's one that I highly recommend doing if you ever get the chance.
I saw far more animals at Hlane National Park than I did in Etosha in Namibia, for example.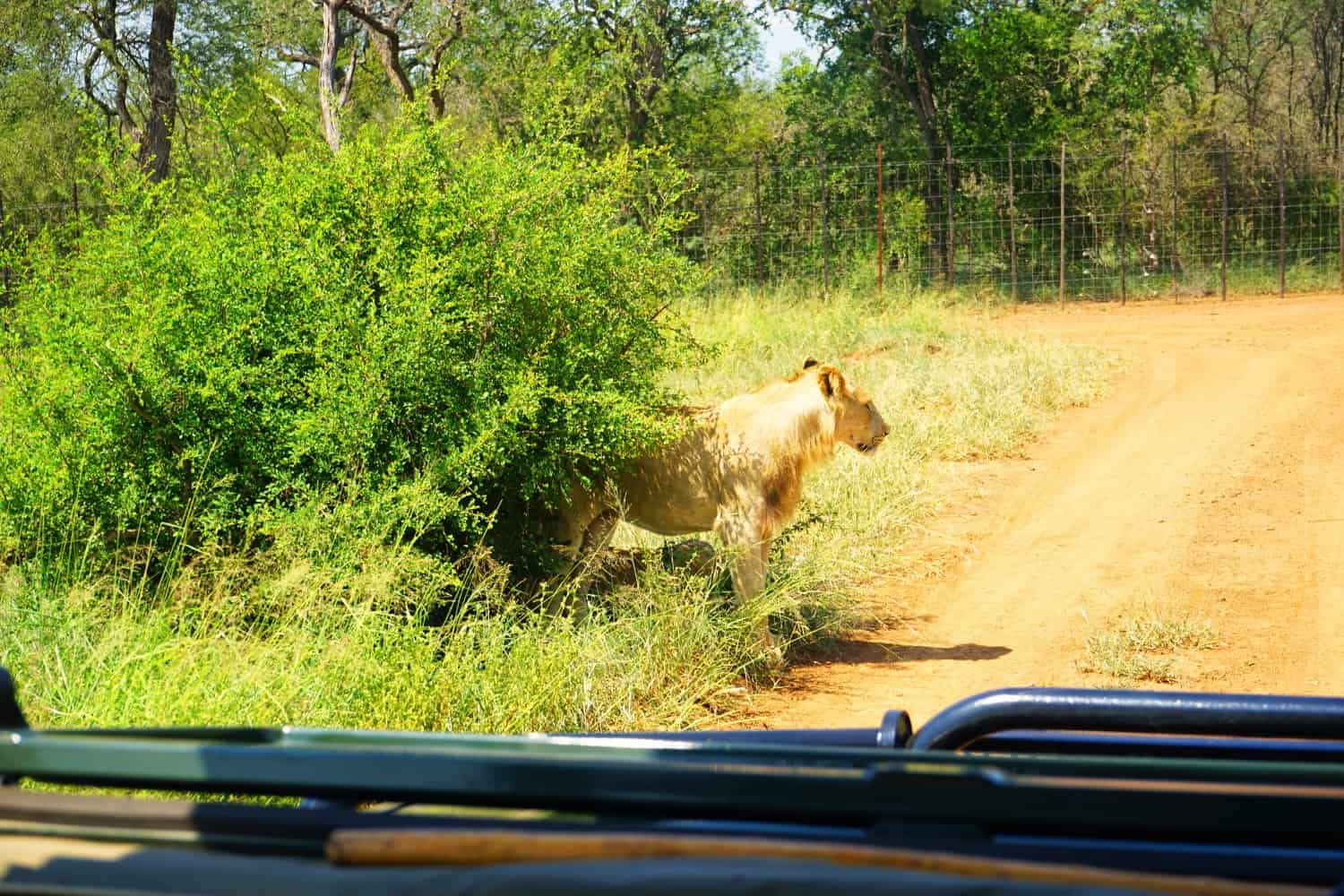 And I can't not write about how much I enjoyed my tour!
I booked it through Viator for $177, which is, well, pretty pricey. But if, like me, you don't have your own transport, it's the easiest way to see some of Swaziland and take a game drive in Hlane. If you're renting a car, you can just drive there and pay your $25 for a game drive, along with the $3 entrance fee, and head back again or stay the night.
But despite the price I paid, this tour was 100% worth it. Linda was a kickass tour guide who taught me an incredible amount about the way of life for the Swazi people, and didn't once get tired or annoyed with my constant questions. I hope to one day welcome him to Lisbon once he finally gets his hands on his passport.
So, go to Swaziland! I hope my posts have shown you that it's a beautiful country full of friendly locals, and I didn't once feel unsafe while I was there as a solo woman.
And while you're there, sign up for a game drive in Hlane Royal National Park. It's incredibly inexpensive compared to the cost of drives in its neighbouring countries, and as a bonus, you'll most likely have the entire car to yourself.
Have you taken a game drive before? How was your experience?
Related Articles on eSwatini/Swaziland

🇸🇿 Stepping Back in Time in Mbabane
Save This to Pinterest