I knew I'd regret it if I didn't leave.
I knew I'd spend the rest of my life wishing I'd been brave enough to get on the plane. I knew those dreams I held in my mind of what travel would be like would consume me.
No regrets.
I jumped in at the deep end.
Within weeks, I discovered I'd been naive to think my trip would be perfect. There's an opportunity cost with travel. There's never enough time or money. The wanderlust is never-ending.
You'll have regrets. They won't be as huge as the ones you'd have if you hadn't boarded the plane, but that doesn't mean they don't exist.
These are 13 of my biggest ones.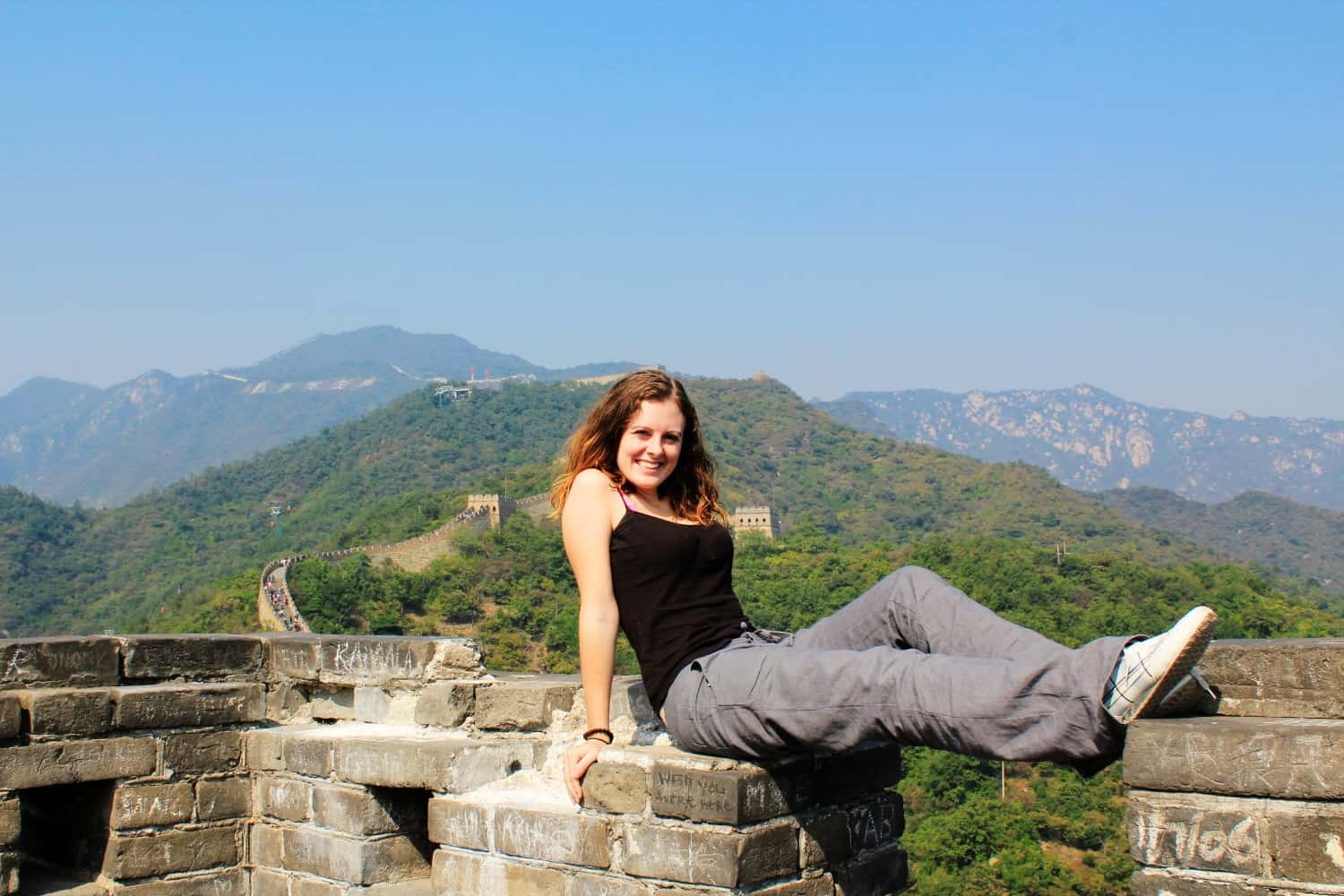 Being a Whining Weirdo in China
When I think of travel regrets, the first that springs to mind is my entire trip to China.
After spending over a month in clean and courteous Taiwan, arriving in China was my first experience with culture shock.
I freaked out.
I got scammed on my first day in Shanghai. I had continual stomach cramps from eating the food. A taxi driver shouted at me for staying in a hotel he didn't want to go to. I had somebody spit on me while I was walking around Beijing. I was pushed and shoved in every direction. I was asked to pose for photos all day long, even when I'd been walking around trying to find my hostels for hours and was on the verge of tears.
It was overwhelming for a timid, naive girl who had barely stepped foot outside of the Western world before.
So I left the country early. I wrote a post about why I hated China. And I hated China. I swore I would never return.
But I was being over-dramatic and over-sensitive. I wasn't prepared for China, but that wasn't China's fault. I wish I had tried to embrace the cultural differences rather than complaining about them. I was a whining weirdo.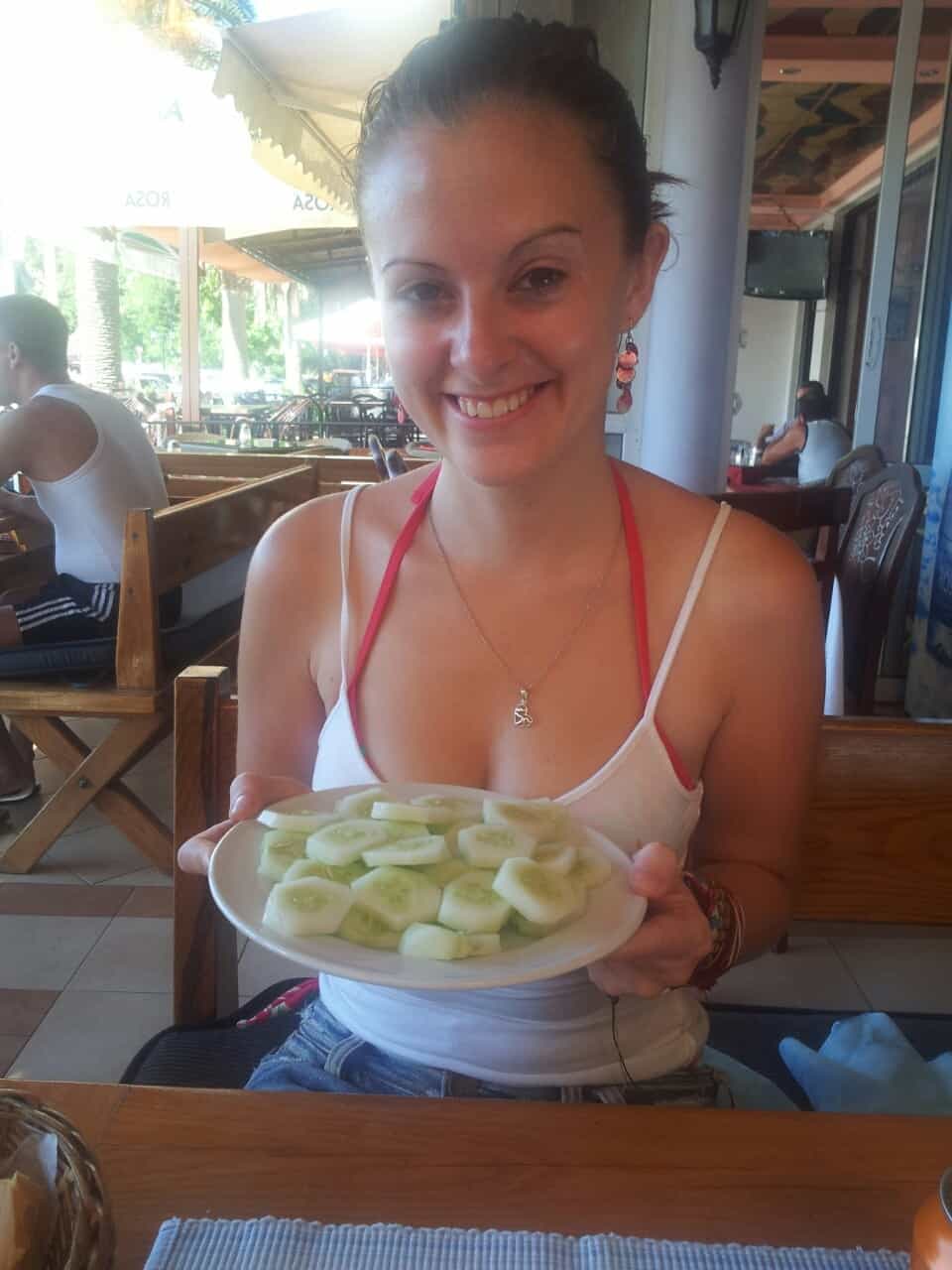 Spending the First Six Months of My Travels Afraid of Flavour
My favourite aspect of travel is trying new foods, so it kills me to know that I spent so long avoiding them.
Yes, for the first six-or-so months of my travels, I lived fairly exclusively on McDonald's and snacks from grocery stores.
I was scared. I was afraid of food poisoning, yes, but I was also afraid of flavour. I had grown up such a picky eater that anything I didn't think of as "normal" (bland) was terrifying.
I originally started eating "scary" foods in an attempt to impress Dave. I wanted to shock him and make him laugh, so I'd grab a forkful of whatever was on his plate and throw it in my mouth to surprise him.
Funnily enough, I ended up actually liking the vast majority of everything I tried.
These days, I'm about as far away as you can get from a picky eater and will try literally anything that's thrown my way. I've eaten crickets, cockroaches, snails, lizard, duck tongue, brain tacos, and so much more.
I wish it hadn't taken so long for me to get to this point, as I know I missed out on so many amazing meals!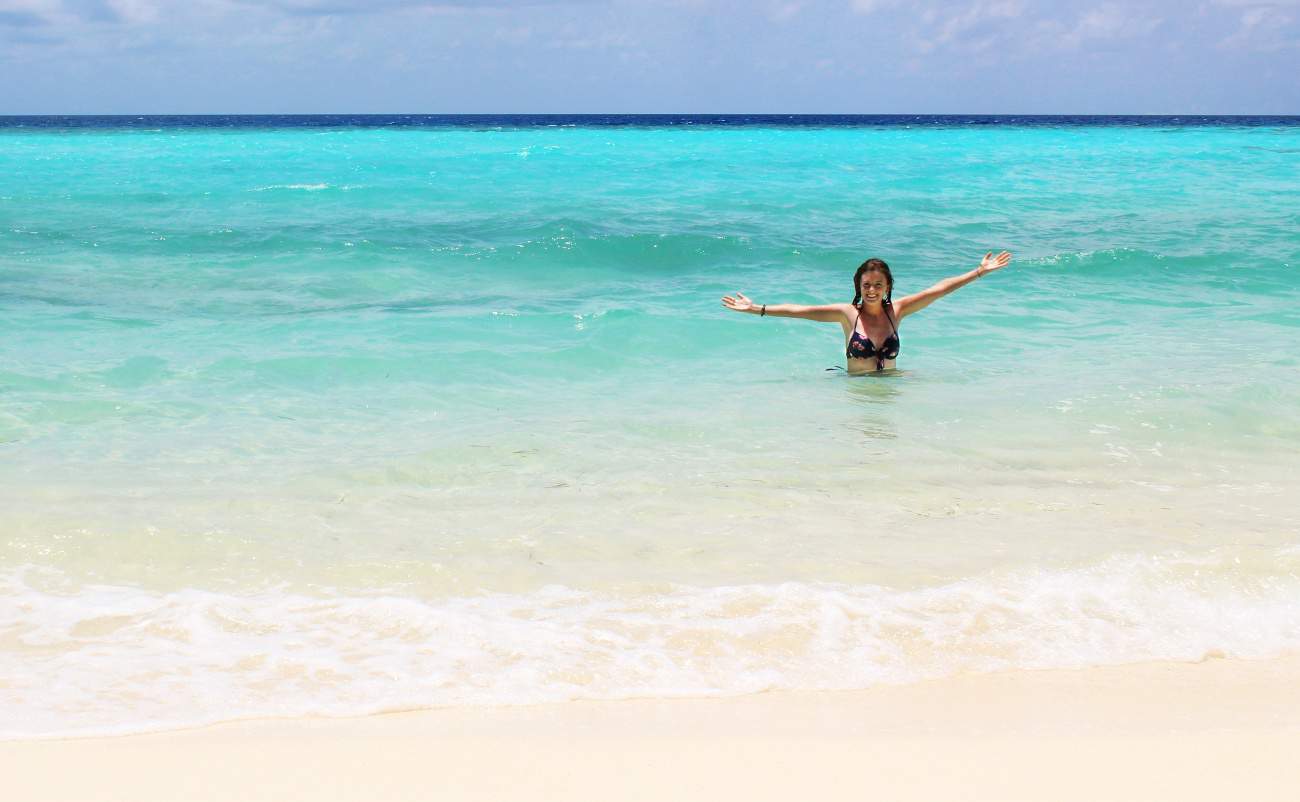 Cancelling My Indian Ocean Trip
I planned out a month-long trip that would see me hitting up the Seychelles, Mauritius, and the Maldives. I booked all of my flights, ferries, accommodation, and activities.
And then I cancelled the entire trip.
I'd caught a cold and was feeling so rough that I cancelled the trip.
I lost thousands of dollars.
At the time, I would have told you it was the right decision for me. Because the illness was kind of an excuse. In reality, I wanted to spend time at home with my family. I wanted to remain in my comfort zone. I wanted to do something that wasn't travel for a while.
But I would later come to learn that cancelling that trip made me want to cancel all of my trips.
Cancelling my Indian Ocean trip, and then immediately feeling better about it, because comfort zones, was the worst thing for me to do. It made taking my next trips incredibly challenging, because I now knew that if I cancelled them, I'd feel so much better.
I almost cancelled my trip to the South Pacific — my first solo trip since the Seychelles — because of this sensation.
And despite fretting all the way to the Cook Islands, you know what happened when I arrived? I felt great! As always, forcing myself out of my comfort zone brought me nothing but a calm mind.
Solo travel never fails to heal. It just takes a lot for me to take that leap.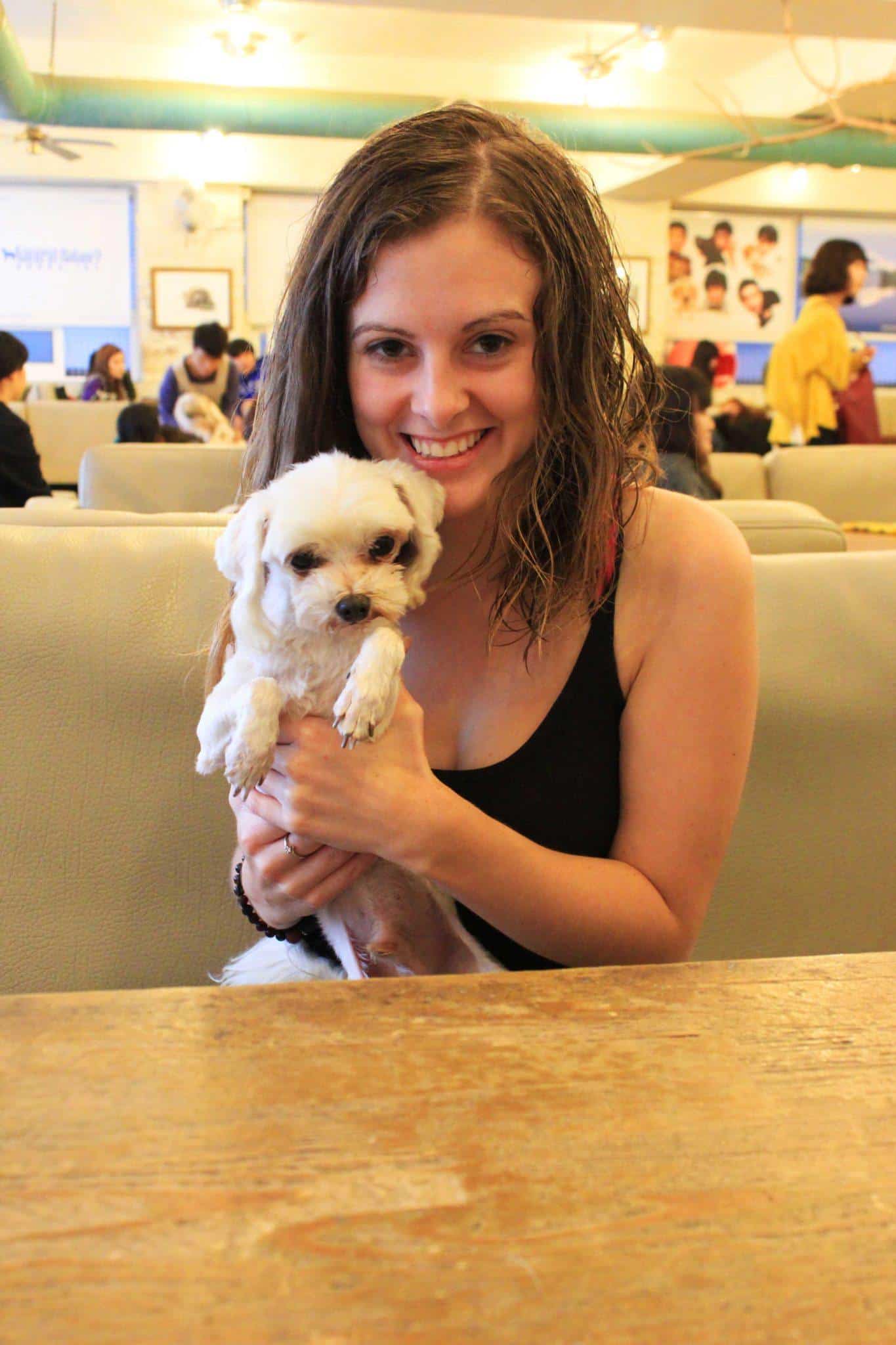 Seeing Absolutely Nothing in South Korea
After thoroughly traumatising myself in China, a friend who'd just moved to Seoul invited me to hang out with her and recover. I gladly accepted and booked a flight for several days later.
And then I did nothing.
I spent three entire weeks in Seoul and filled my time with working in coffee shops and, um, that was it. Not only did I not make any attempt to see more of the country, but I put just as little effort into seeing the city! I didn't visit any of the temples or palaces, I didn't pay a visit to the DMZ, I didn't visit any of the local markets, I didn't go to the top of Mount Namsan, I didn't even travel outside of my Hongdae neighbourhood.
No, the only things I did were take a cooking class, visit a cat cafe and dog cafe, and work in nearby coffee shops.
I was lazy. I told myself that I needed to recover from China, but the truth is, I did that within just a few days of arriving. The rest of my three weeks in the city was spent sitting on Facebook and pretending to write.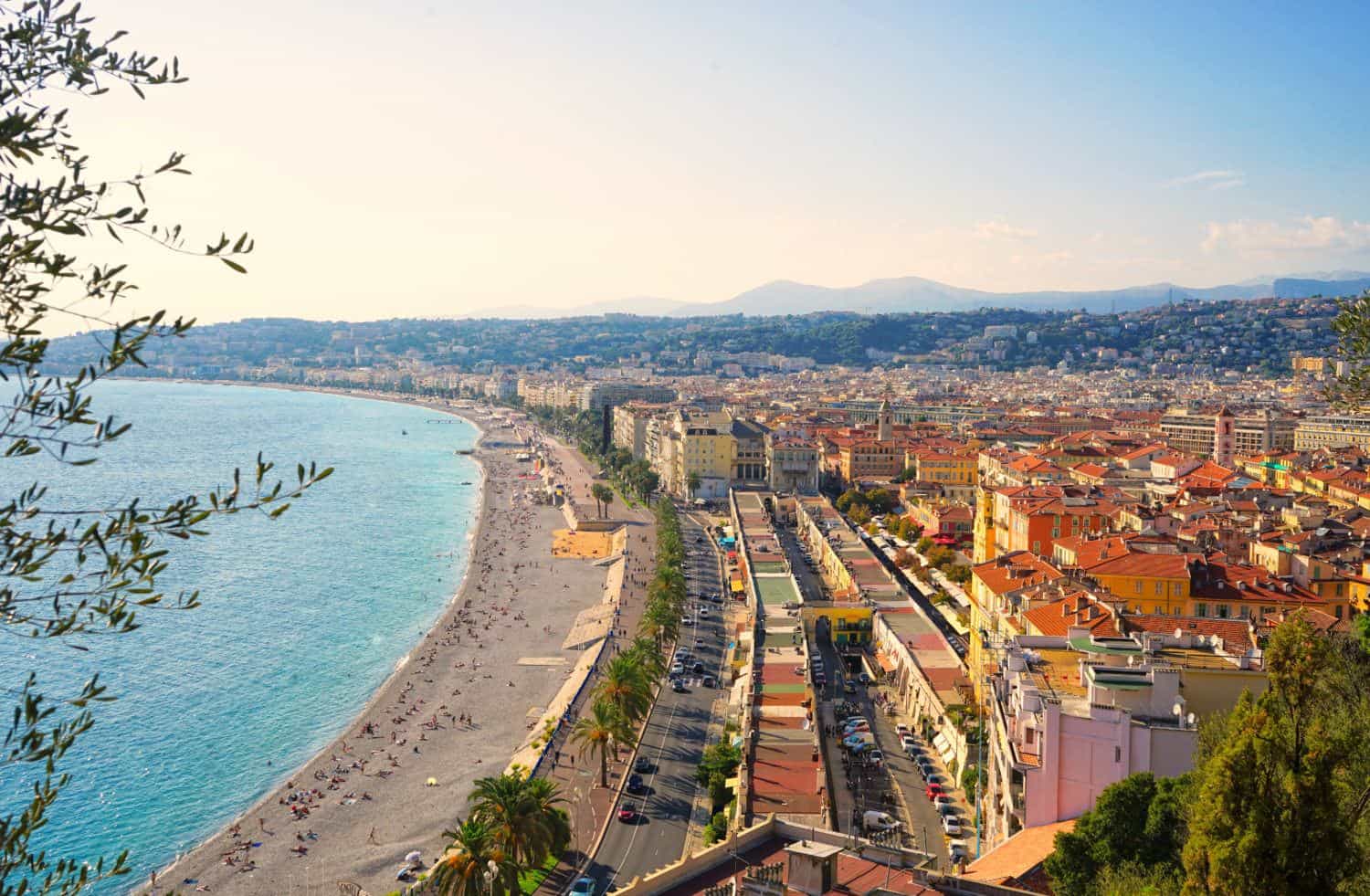 Letting Terrorism Win in Nice
I visited Nice last year and planned out an incredible trip around the French Riviera for my time there.
And aside from an afternoon in Monaco on my last day, I achieved nothing I'd set out to do.
When I arrived, the police presence was overwhelming. Police cars on every major streets, policemen with guns walking around outside my apartment, everyone jumping at the slightest sound. I jumped on google and searched for "Nice France ISIS" and found an article stating that multiple attacks had been foiled in the last month alone.
Suddenly, I was terrified.
I remained in my apartment for practically my entire stay in Nice. I didn't go to the beach, I didn't take day trips within France, I didn't eat out at restaurants.
So dumb. It's so dumb, because I decided to go to Nice to show people that you can't let the terrorists win. To show that there was nothing to be afraid of. I even said to Dave before I flew there that if I managed to have the great misfortune of being in the city during an attack (unlikely to start with), the chances of it actually killing me were still so slim. I still believe that.
It turned out that once I arrived, I wasn't feeling quite so bold.
I regret planning an amazing trip to a beautiful part of the world and spending my entire time locked up in my Airbnb apartment.
I won't let it happen again.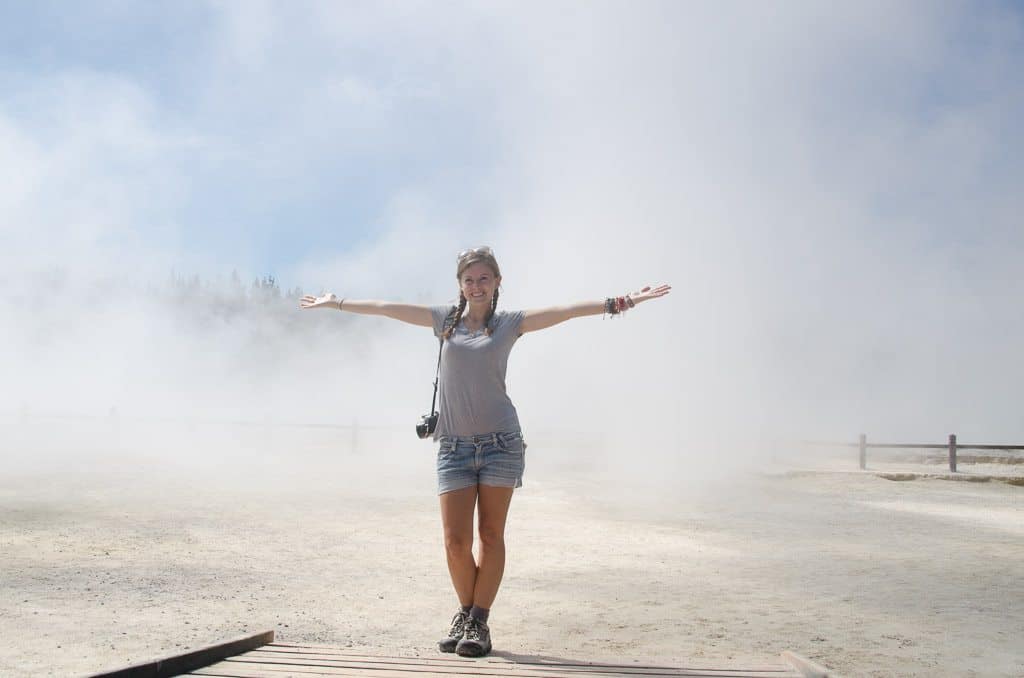 Attempting to See Too Much in New Zealand
Talk about travel ambition.
60 days in New Zealand and 40 beds. In fact, I can copy from my Where I've Been page and tell you that during my two-month trip, I drove over 4,000 miles and visited:
Abel Tasman National Park, Akaroa, Arrowtown, Ashburton, Auckland, Bluff, Cape Reinga, the Catlins, Christchurch, Collingwood, Doubtful Sound, Dunedin, Fox Glacier, Franz Josef, Golden Bay, Hamilton, Hanmer Springs, Lake Waikaremoana, Manapouri, Mount Maunganui, Milford Sound, Napier, National Park, Nelson, Oamaru, Paihia, Picton, Punakaiki, Queen Charlotte Track, Queenstown, Raglan, Rotorua, Taupo, Tekapo, Tongariro Crossing, Wanaka, Waitomo, Wellington.
I've seen an enormous amount of New Zealand now, and I've had some truly wonderful experiences while I've been there. But we moved way. too. fast.
Not only were we changing location every couple of days, but we were also trying to work while seeing as much of the country as possible. And I don't know if you know, but New Zealand has some of the worst internet ever for travellers.
My time in New Zealand was amazing but damn, it destroyed me for the rest of the year. I had to spend the following six months after leaving recovering from all of the fast-paced travel, and it meant that I missed out on some incredible-sounding experiences because I was simply too burnt out.
We should have either spent twice as long in New Zealand or visited half the places.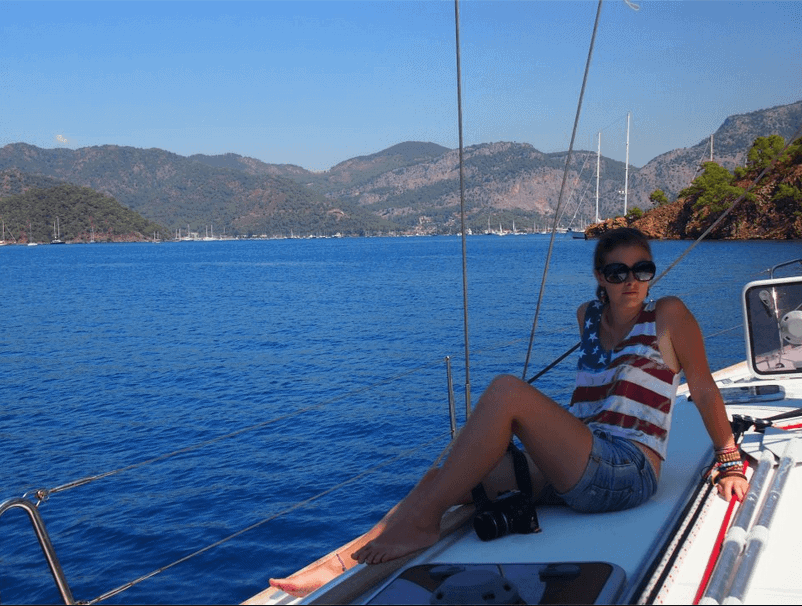 Not Getting My Ass Into Gear With the Mongol Rally
Fun fact: Dave, I, and one of his friends were planning to do the Mongol Rally way back in 2012.
For those of you who don't know, the Mongol Rally is basically a race where you buy a beaten-up old car and drive it all the way from London to Mongolia. Many people opt to drive through places like Uzbekistan, Kazakhstan, Afghanistan, Iran, Pakistan, and more.
We had all committed to doing it, but kept putting it off and putting it off. Next year, next year.
The original rules stated that the car had to be under 1,000cc and completely unfit for the task, but were later changed to say they had to be no older than 5 years, which suddenly made buying a car a lot more expensive. Then the rules were changed again. Now you could buy an old 1,000cc car as long as you didn't import it into Mongolia — i.e., after finishing the rally, you would have to turn around and drive it all the way back again. You couldn't abandon the vehicles either otherwise you'd lose your deposit from the organisers.
Suddenly, the Mongol Rally seemed like an expensive pain in the ass.
Especially as Dave's friend wouldn't have been able to get enough time off work to make the return trip. And he's a mechanic. The thought of me and Dave inching our way back and desperately praying the car wouldn't fall to pieces was enough to put us off the entire trip.
I wish we'd got together and decided to commit to it before all of the rules changed. It would have been an incredible adventure.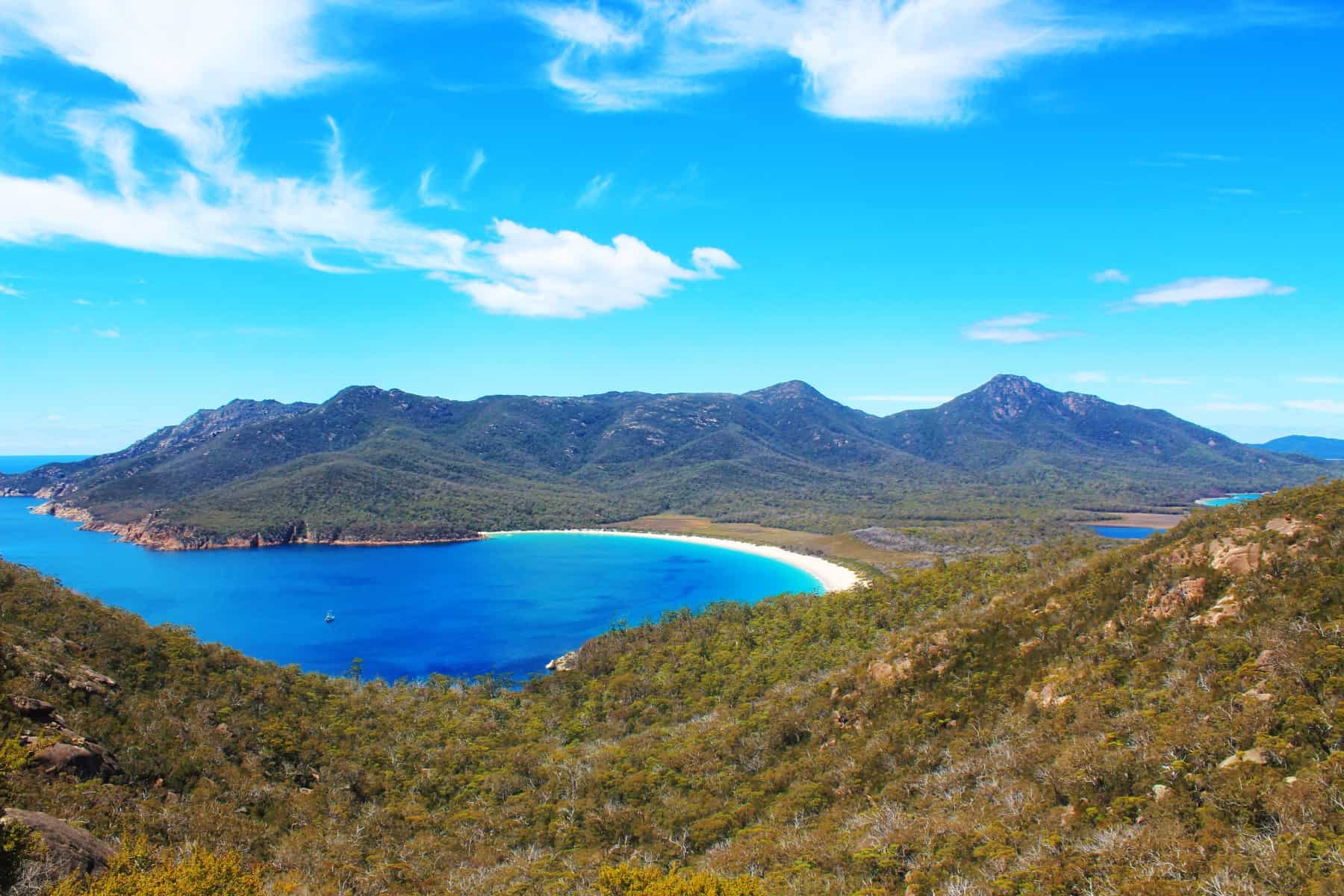 Continually Failing at Entering and Exiting Australia
I regret never remembering that I actually need a visa to enter Australia.
I don't know why I keep forgetting. Maybe having a British passport and rarely needing to apply for a visa (I think I've only ever had to apply for one in advance half a dozen times in six years) has made me complacent. Maybe it's the fact that I don't need one for nearby New Zealand. Or maybe it's just laziness. Again.
But the two most recent times I've travelled to Australia, I've forgotten to apply for a visa and only remembered the night before I was due to enter the country.
The first time, I had applied for a new passport while I was in New Zealand, but forgotten I'd need a new Australian visa for it. When I remembered, the Australian immigration site was down for maintenance until the following morning, which was when my flight was. And I have no idea what happened but I think I somehow managed to get into Australia without a visa. Either that or my new passport was somehow linked to the visa in my old passport? I entered the country with no questions asked and one week later, received an email telling me my visa had just been approved.
The second time, I was flying from Taiwan and wasn't so lucky. When I applied for my visa, it wasn't approved immediately, which meant it had to be manually checked and could take 7-10 business days. I had 12 hours. I went to the airport and was told I didn't have a valid visa and couldn't board the flight. In a panic, I frantically googled around and found a shady website called Easy ETA that promised a visa within 30 minutes if you sent a bunch of money to a random Paypal address. I couldn't believe my luck when it actually worked.
On top of all of that, on my most recent visit to Australia, I forgot to buy my flight out of the country!
I discovered three hours before my flight that I'd forgotten to book a ticket for the plane Dave was about to board to New Zealand. Having to announce that fact in front of all of his friends and family, then having to get his parents wait around at the airport to pick me up from my later flight, was, um, really embarrassing. In this case, I regret telling Dave I had booked the ticket to stop him nagging me to buy the ticket. Because without his nagging, I forgot to buy the ticket.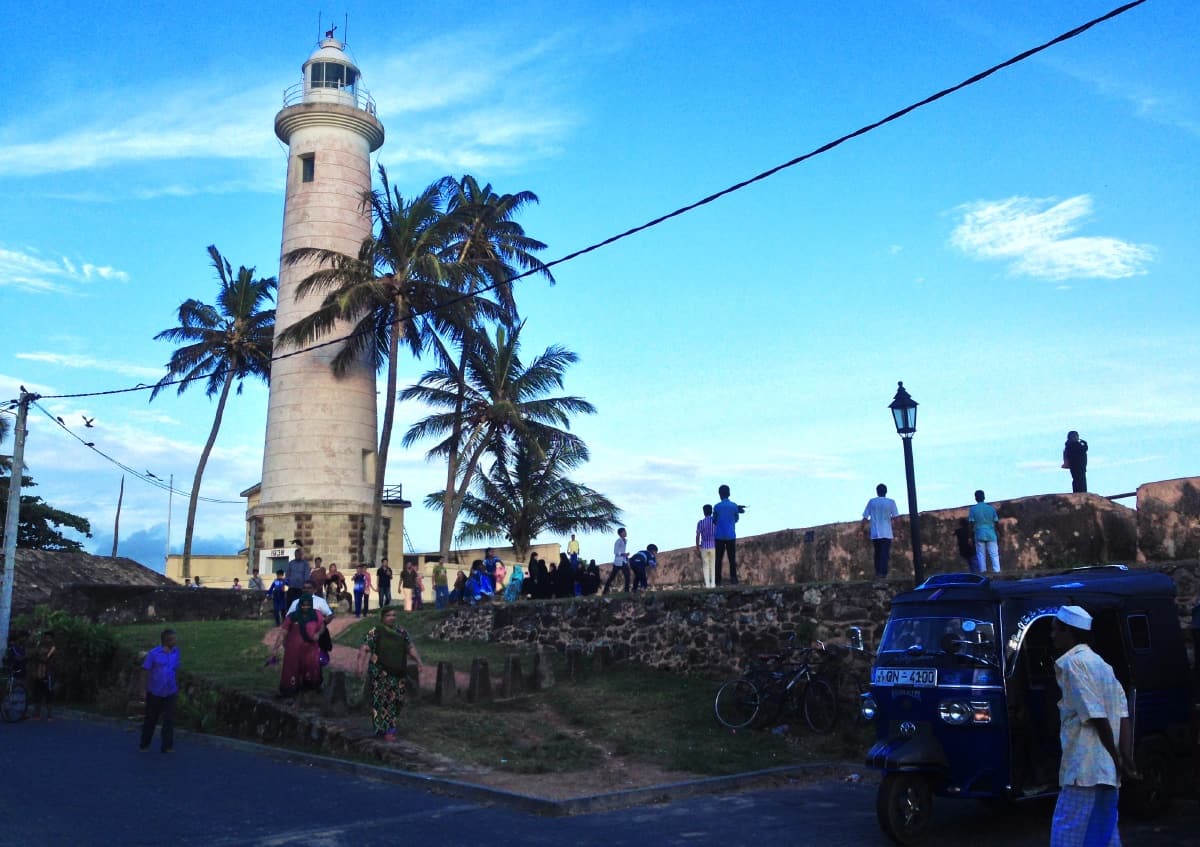 Not Making More of an Effort to Visit India
I have planned and cancelled so many trips to India that it's ridiculous.
I originally planned to meet friends there to celebrate Holi, back when I first travelled to Southeast Asia, but when a cheap flight to Bali popped up, I took the easy way out.
Next, I actually bought a flight to India with the intention of spending Dave's birthday there, but I ran into visa problems and gave up. It turned out I had to apply for it while I was in the U.K. and it would take 15 business days to process. I had zero plans to spend that long back at home, and the expedited visa fees came to $450. Crazy-expensive. I decided to cancel the entire trip and head to Sri Lanka instead.
Repeat, repeat, repeat.
India is the country that fascinates me the most right now and I no longer feel intimidated to travel there. I wish I'd put more of an effort into visiting when I'd had the opportunity.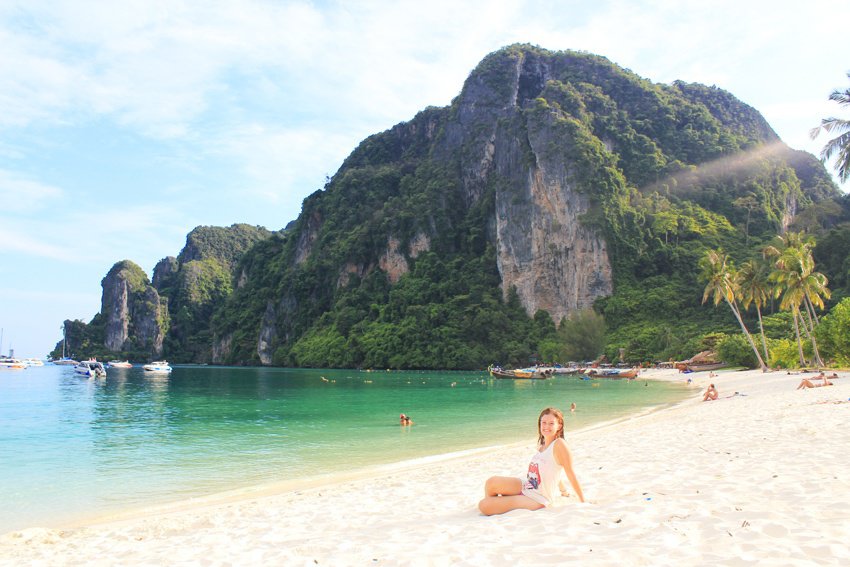 Spending So Much Time in Thailand
It was my first visit to Southeast Asia and I was so excited to be finally there.
I spent three weeks in the Philippines, then travelled to Chiang Mai. I met Dave, found an apartment, extended my visa, and spent the next seven months in the country.
If I'm being honest: I got lazy.
Again.
I settled quickly into life in Chiang Mai. I had a boyfriend, I had a group of friends, I had my favourite restaurants, I had a scooter to get around on. My life was comfortable in Thailand and I was happy there. Why leave?
Um, because didn't you want to actually see some of Southeast Asia?
Rather than spending so much time in Chiang Mai, I wish I'd used it as a base to explore neighbouring countries. I could have spent three weeks of every month in Thailand and the remaining week exploring Cambodia or Vietnam or Burma or…
I wish I'd done more.
Cancelling My Trans-Siberian Railway Adventure
Back when I first started planning out my travel itinerary, the one certainty on my list was taking the Trans-Siberian across Russia.
And then I got scared.
And then I gave into my fears and cancelled the trip. I spent two days in Moscow instead, then left for Taiwan.
I was worried I'd be placed in a carriage with enormous Russian men who would force vodka on me (I had basically no experience with alcohol before I travelled). I was convinced I'd miss my train and end up stranded in the middle of nowhere. I was confused about which stops I should get off at and where would be most interesting places to visit. I was worried I wouldn't be able to eat any of the food that would be sold at the stations or on the train. I didn't know how safe it would be as a solo woman who would be sharing a carriage with strangers.
I wish I'd known before cancelling my trip that getting out of your comfort zone is the best. I have no doubts that if I'd pushed myself to do it, I'd have ended up emerging at the end feeling stronger, proud, and more confident in my abilities as a traveller. And with a much higher alcohol tolerance.
Maybe this is an adventure for me to rebook for 2018?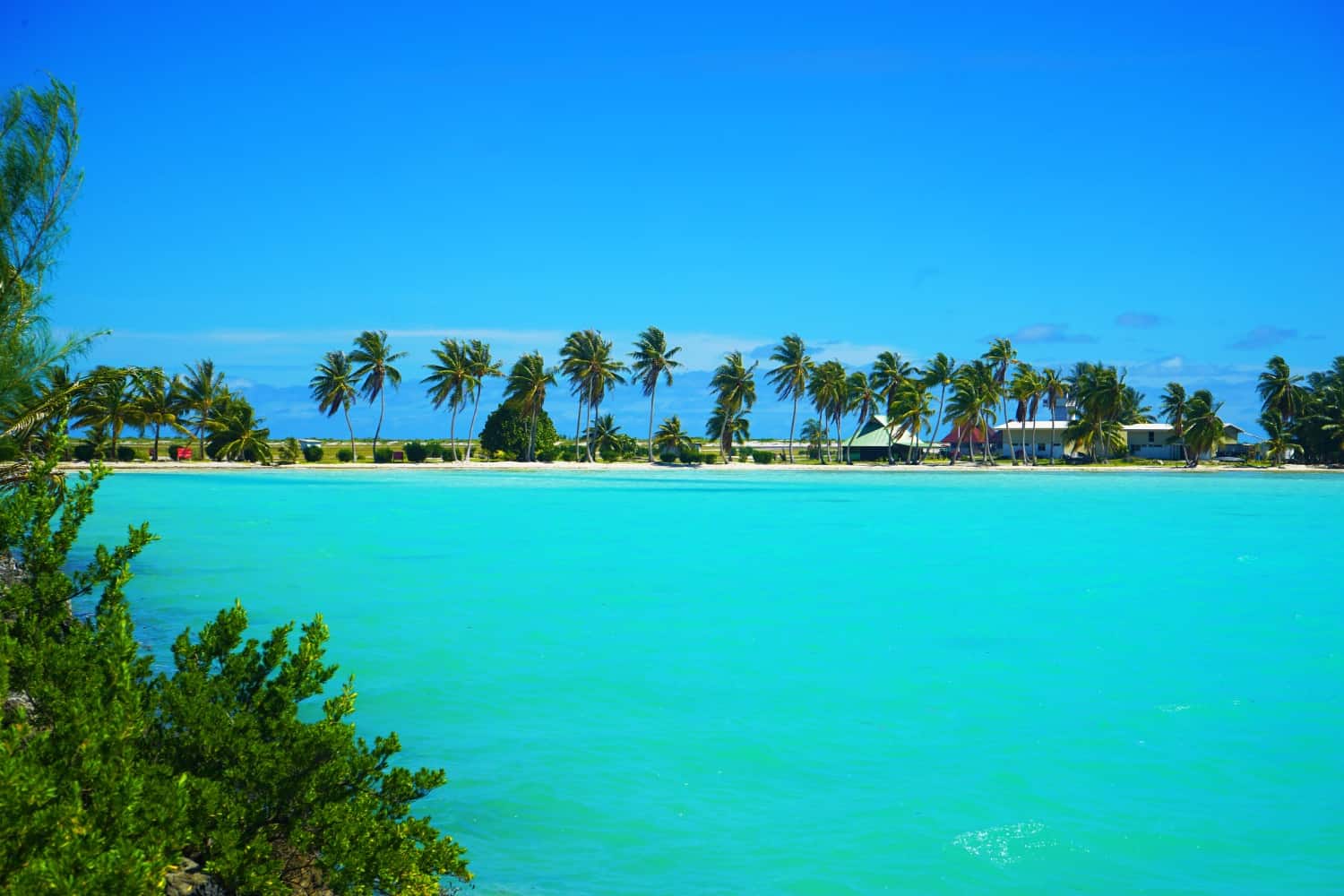 Not Going All Out in Bora Bora
I was in Bora Bora — basically the most spectacular place in the world — and I was staying in a tiny inexpensive guesthouse. I spent my days eating street food and sunbathing on the beach, not signing up for any activities or doing anything that I couldn't do for free.
I had a reason for this, of course. I wanted to write the ultimate guide to visiting Bora Bora on a budget (and I did!), but that didn't mean I couldn't do anything luxurious while I was there.
I wish I'd booked one night in one of the ridiculous overwater bungalow resorts. I wish I'd done an over-the-top activity, like a champagne brunch on a yacht or a helicopter ride over the island or ridden the ridiculous-looking aquabike.
I don't know if I'll ever return to Bora Bora. I most likely won't. So I wish I'd made the most of my time there and spent just 24 hours indulging in the luxury side of travel.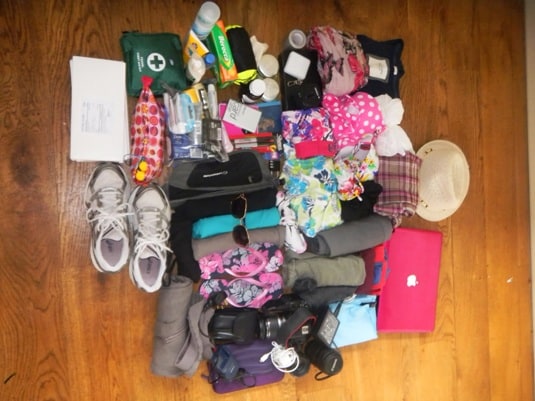 Not Buying Souvenirs in Any of the Places I Visited
When I first started travelling, I got drunk on the experiences-over-possessions Kool Aid and made it my mantra in life.
I wasn't going to buy souvenirs! Ew. That was for losers who actually cared about material items. They were so superficial. I was better than them. I was having life-changing experiences (read: sitting on my laptop all day) while wearing the same two strap tops over and over and over.
I've bought literally zero souvenirs from any of the places I've travelled through over the past five and a half years. I always told myself there was no point, because it wasn't like I was ever going to stop travelling and find a home. It would just be a waste of money.
Hi. I have a home now. And it's completely void of any evidence that I've been anywhere.
I wish I had those memories. I wish I could sit down with a cup of tea and gaze up at a painting I bought in Myanmar while wearing my Muay Thai shorts from Thailand, my conical hat from Vietnam, and stroking a snow globe from Sri Lanka. Haha.
No.
But in all seriousness, now that I have an apartment, I wish I'd bought souvenirs from the special places I've visited around the world.
I mean, sure, I have photos I can hang on the walls and videos I can watch, but I don't know, guys. I feel like having a small physical object from the places I love most would be even more meaningful.
Like a painting from the sweet artist who took me under her wing while I was lost in Taiwan; or a small handmade basket from the lovely local in Belize who was one of the first people I spoke to after arriving; or a lace coaster from Croatia — the first country I ever visited — because the strength of the threads would remind me of the days when I was starting to learn I was far stronger than I'd thought.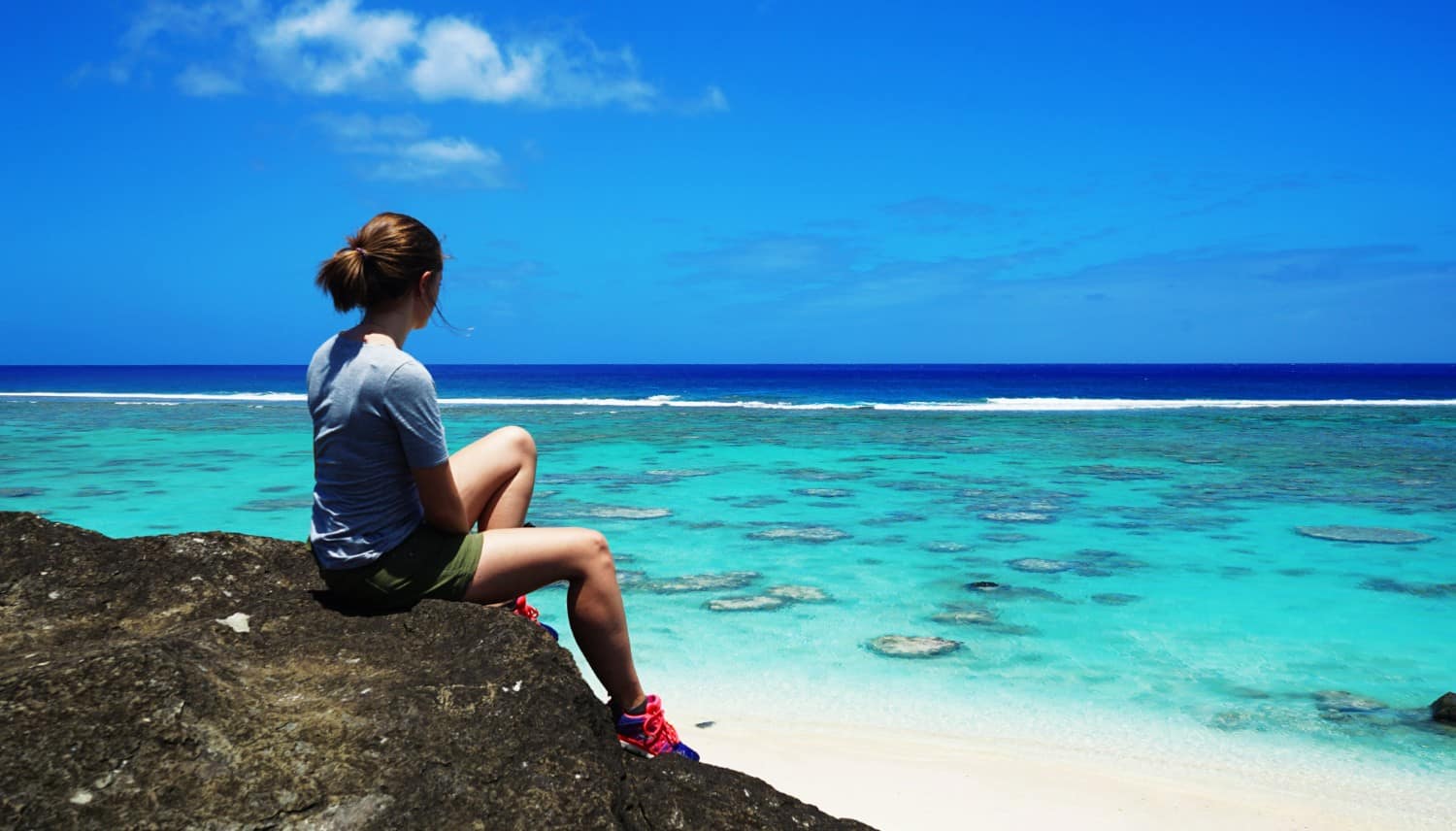 In the grand scheme of things, my regrets are minor, and I'm grateful for that.
I'm grateful for most of my regrets, in fact, because they often helped to teach me lessons along the way.
China taught me to be more open-minded.
Living on junk food has me appreciating the amazing meals I get to eat now.
Moving too fast in New Zealand taught me to slow down and calm my ambitions.
Being lazy in South Korea taught me to take advantage of the situations I find myself in.
I think that's important.
While I try to live my life without regrets, if I do happen to find myself with some, I take time to learn from them and work out how I can avoid repeating them in the future.
And I will never regret leaving to travel.
This was a fun post to write! What are some of your biggest travel regrets?