I buried my toes in the sand beneath me and blinked in confusion.
In front of me stretched five miles of beach with nothing but the occasional jellyfish dotted along the shore.
I had the entire beach to myself.
Literally.
I was the only person here.
I laid down on my towel, pulled out a book from my bag, and set about spending another afternoon in my African beach paradise.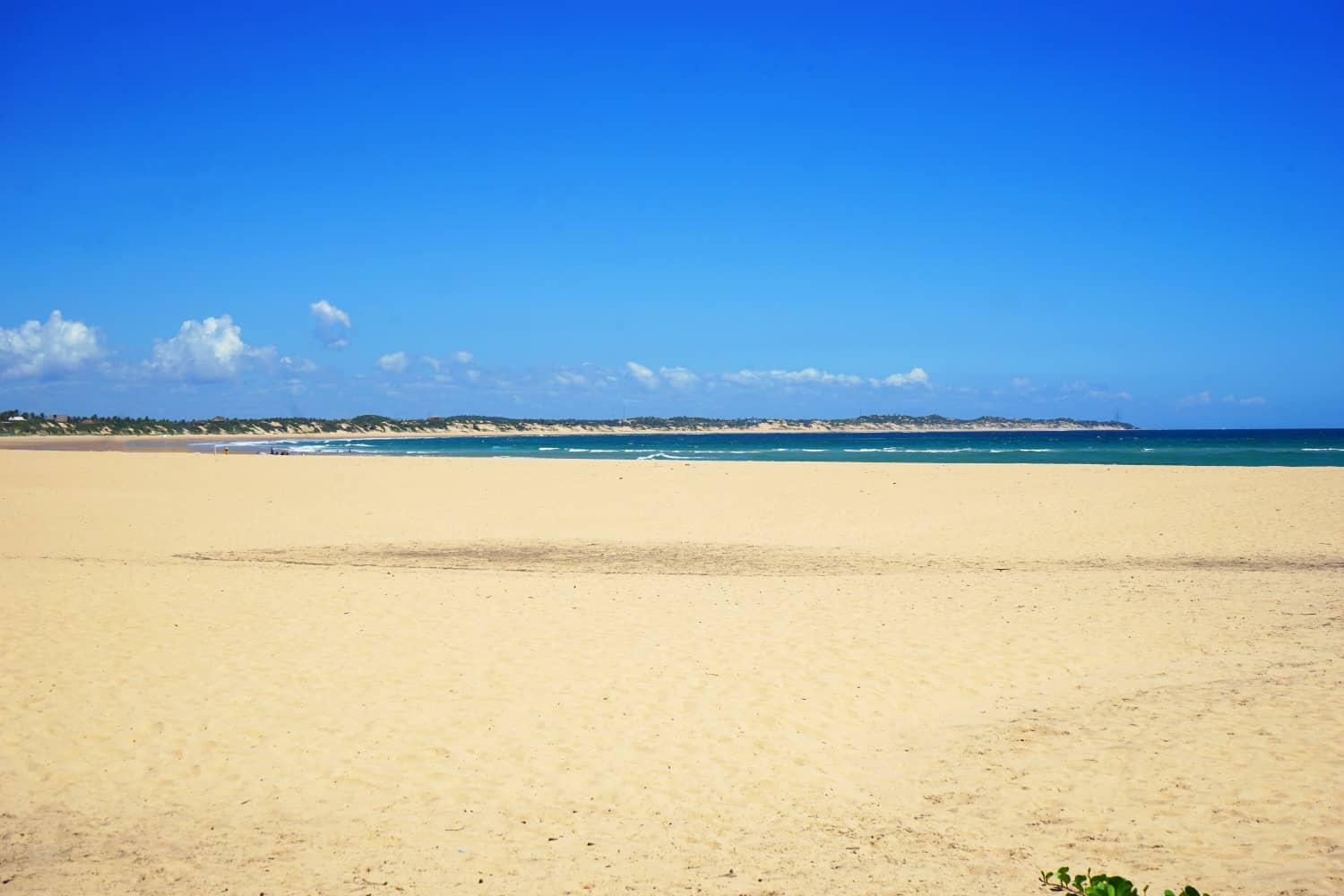 Tofo, despite being the most popular hangout for backpackers in Mozambique, is still sleepy.
From the descriptions I'd read online, I'd been expecting something like a Mozambican Boracay, but arrived to find somewhere more like a Koh Yao Noi.
To call Tofo a town feels like a stretch. It's small. It comprises of half a dozen sandy "roads", and there's a tiny market, a few restaurants and bars, four dive shops, and a handful of guesthouses. The nearest ATM is a 30-minute walk away and power cuts are frequent. And by the way, it totally is pronounced tofu.
On my first morning, I wandered into the main part of town and was surprised to find just a handful of locals setting up stalls for the day. There were no tourists, no touts, and just a few places open.
I took that as my cue to wander onto the beach with my book and the fresh coconut I'd bought for 50 cents.
It didn't help that I was visiting Mozambique in the lowest of the low season. Late-January is all about the cyclones, and when you read any article about the best time of year to visit, you'll always find it right at the bottom. It's hot, it's rainy, and everyone says to avoid visiting then.
I went anyway, and didn't experience a single day of rain, although it was really freaking hot.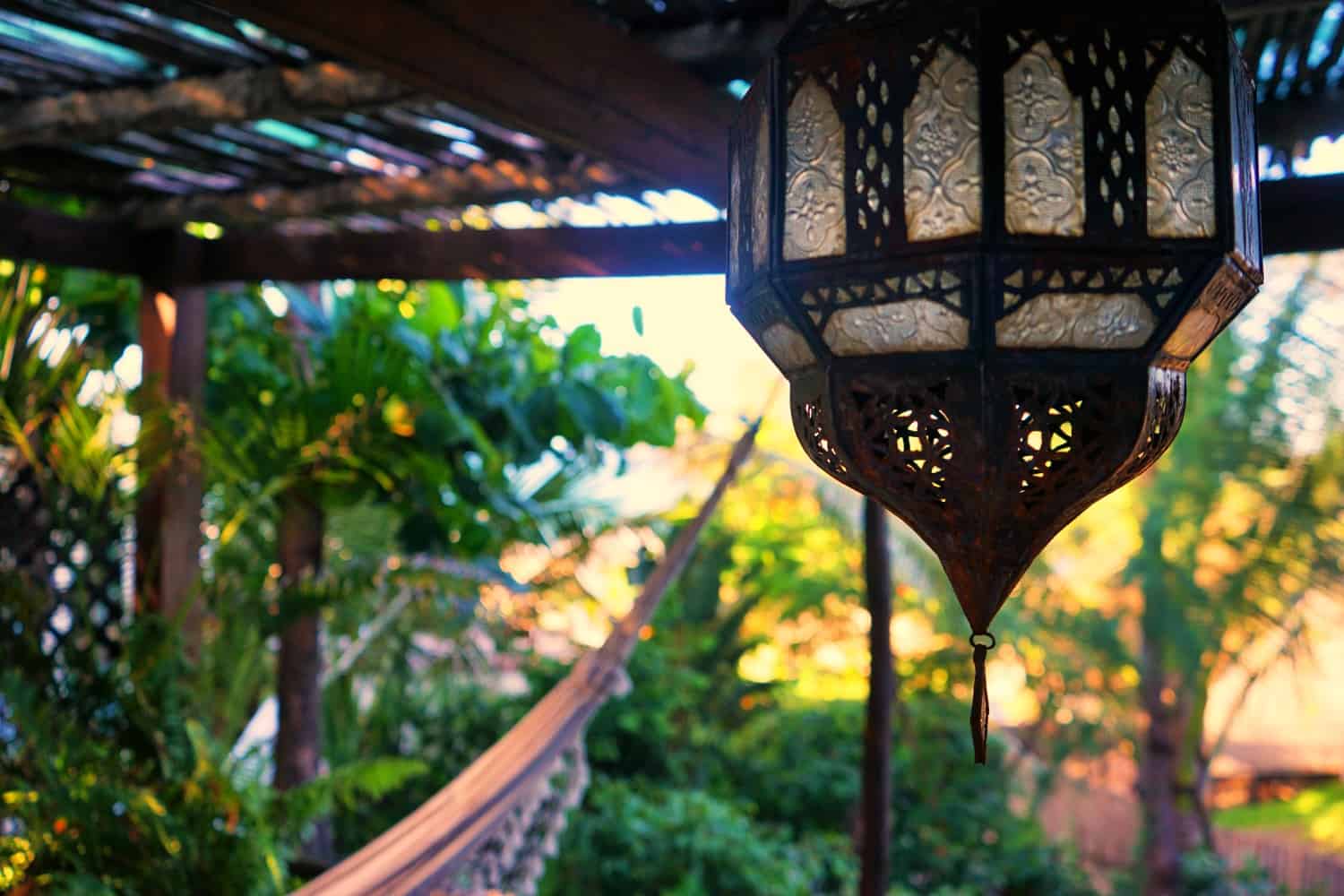 Most backpackers in Tofo opt to spend their nights at Fatima's, and the majority of blog posts I'd read from people who have visited said it was the cheapest option in town. I'd originally planned to follow the crowd and rock up there, too, but after reading some shockingly bad reviews online, I opted to splurge instead.
In Tofo, you can get a lot for your money.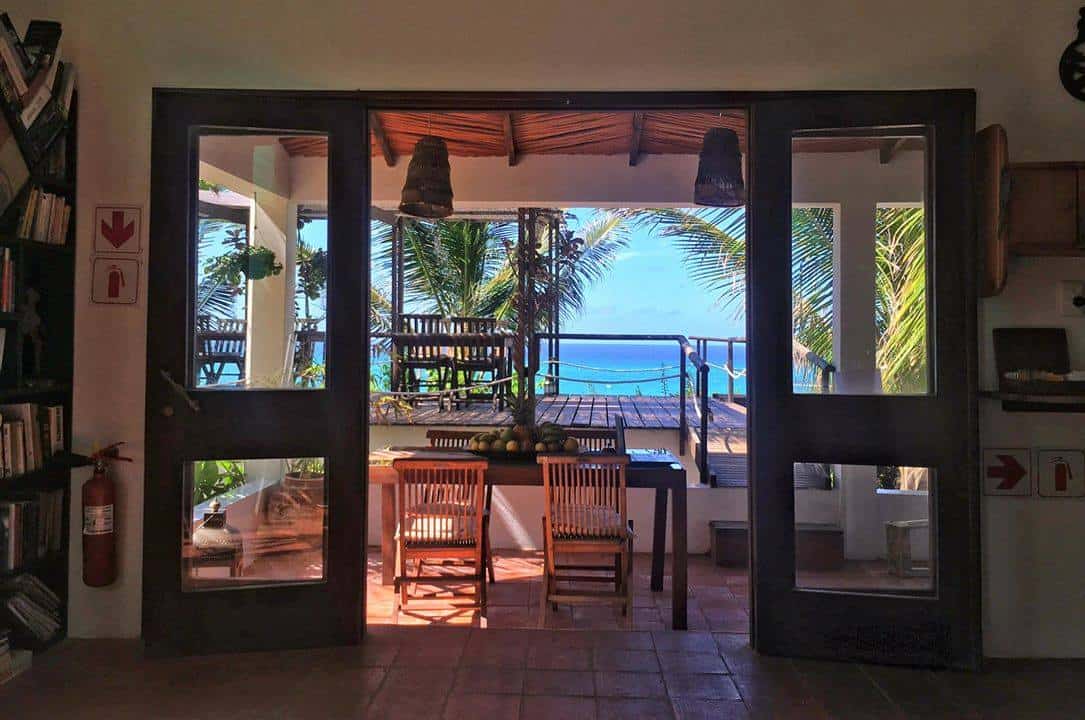 For $65 a night, I opted to stay at the highly-reviewed Baia Sonambula, which is now one of my favourite guesthouses in the world.
I had a room with a private balcony, complete with sofa and hammock, with a view of the ocean. And whenever I chose to go to bed with the doors open, I'd fall asleep to the sounds of the ocean.
Breakfasts were elaborate, fruit was never-ending, and every late-afternoon, after spending a day on the beach, I'd return to cakes freshly baked that day and an unlimited supply of coconut water.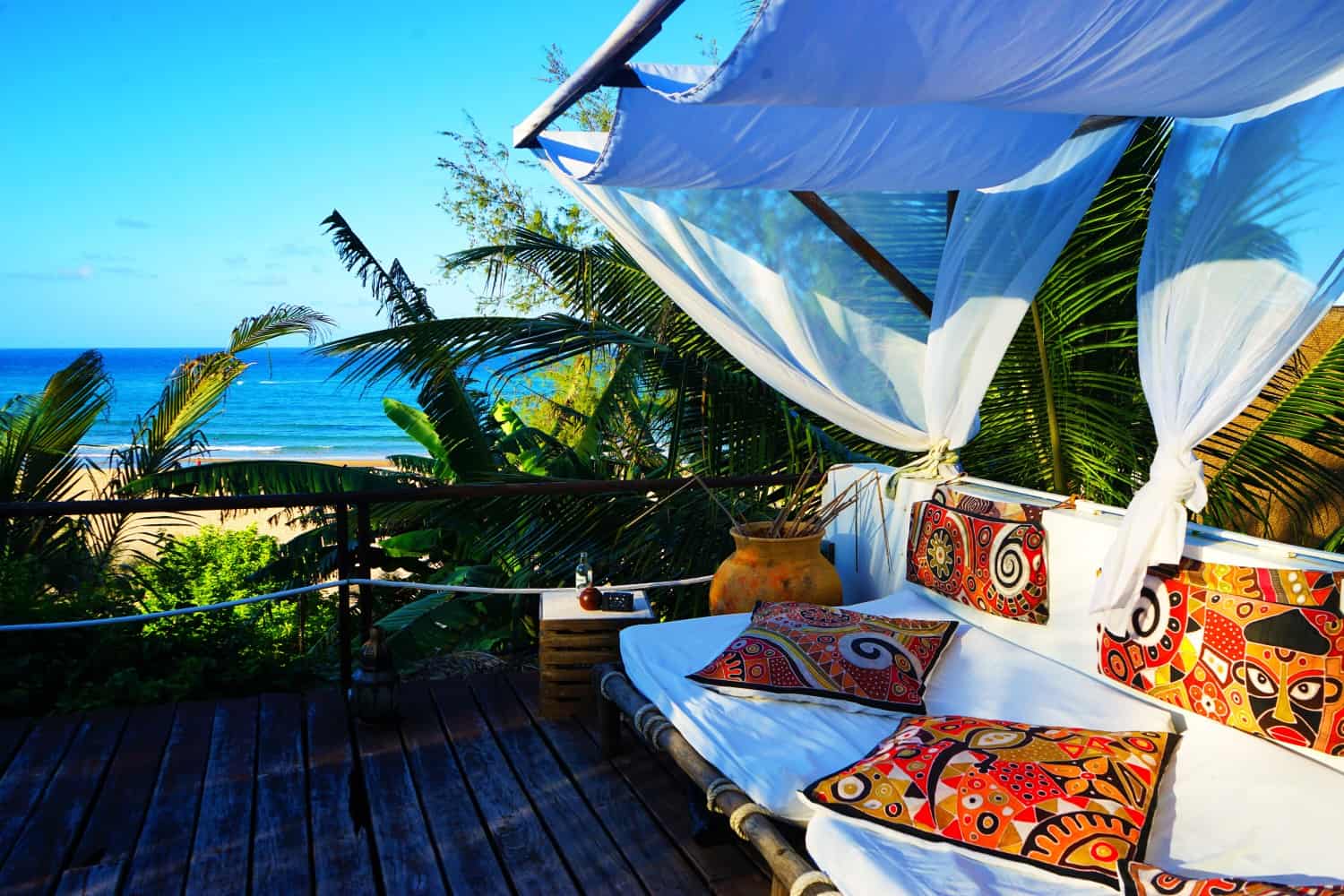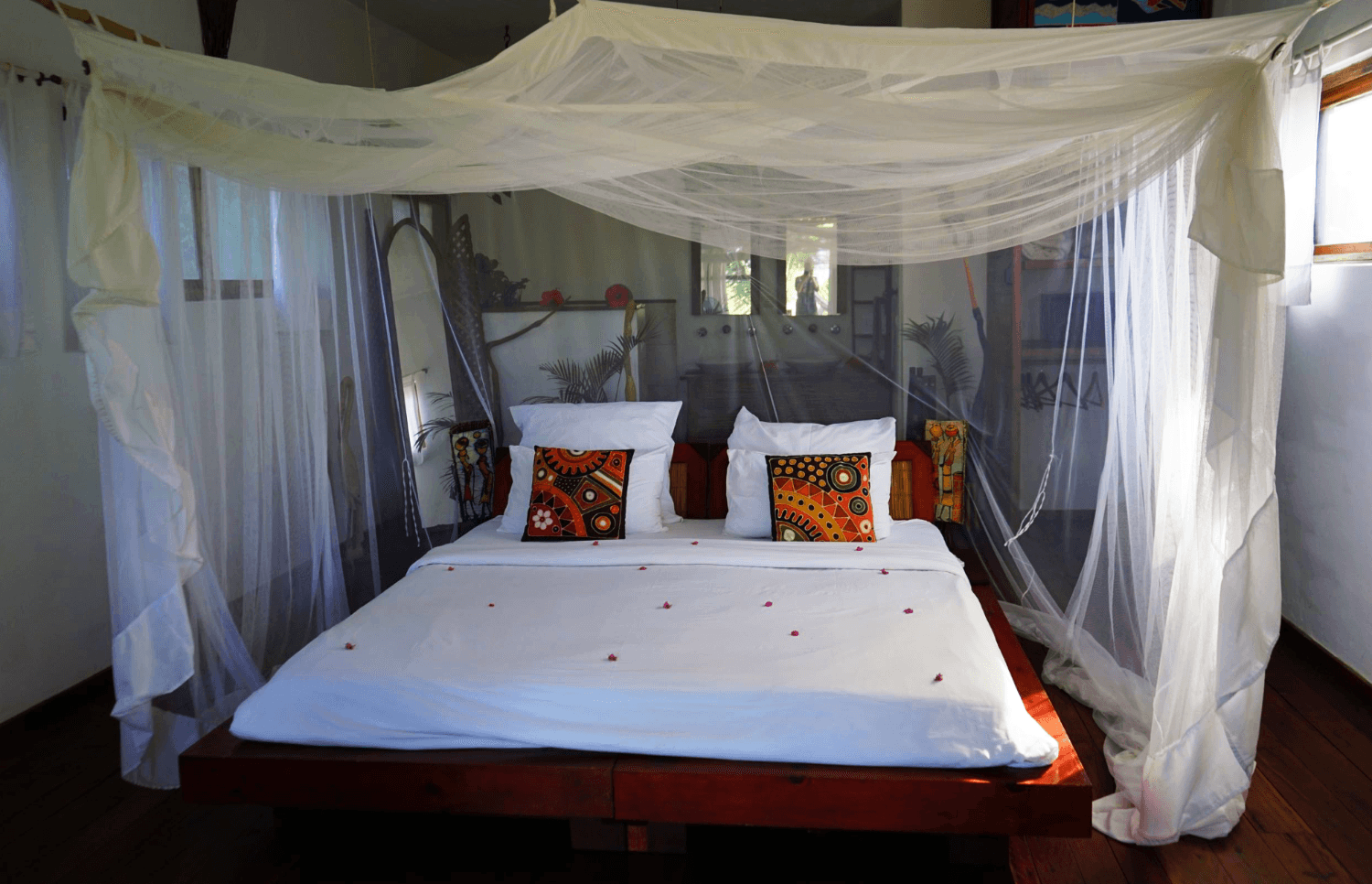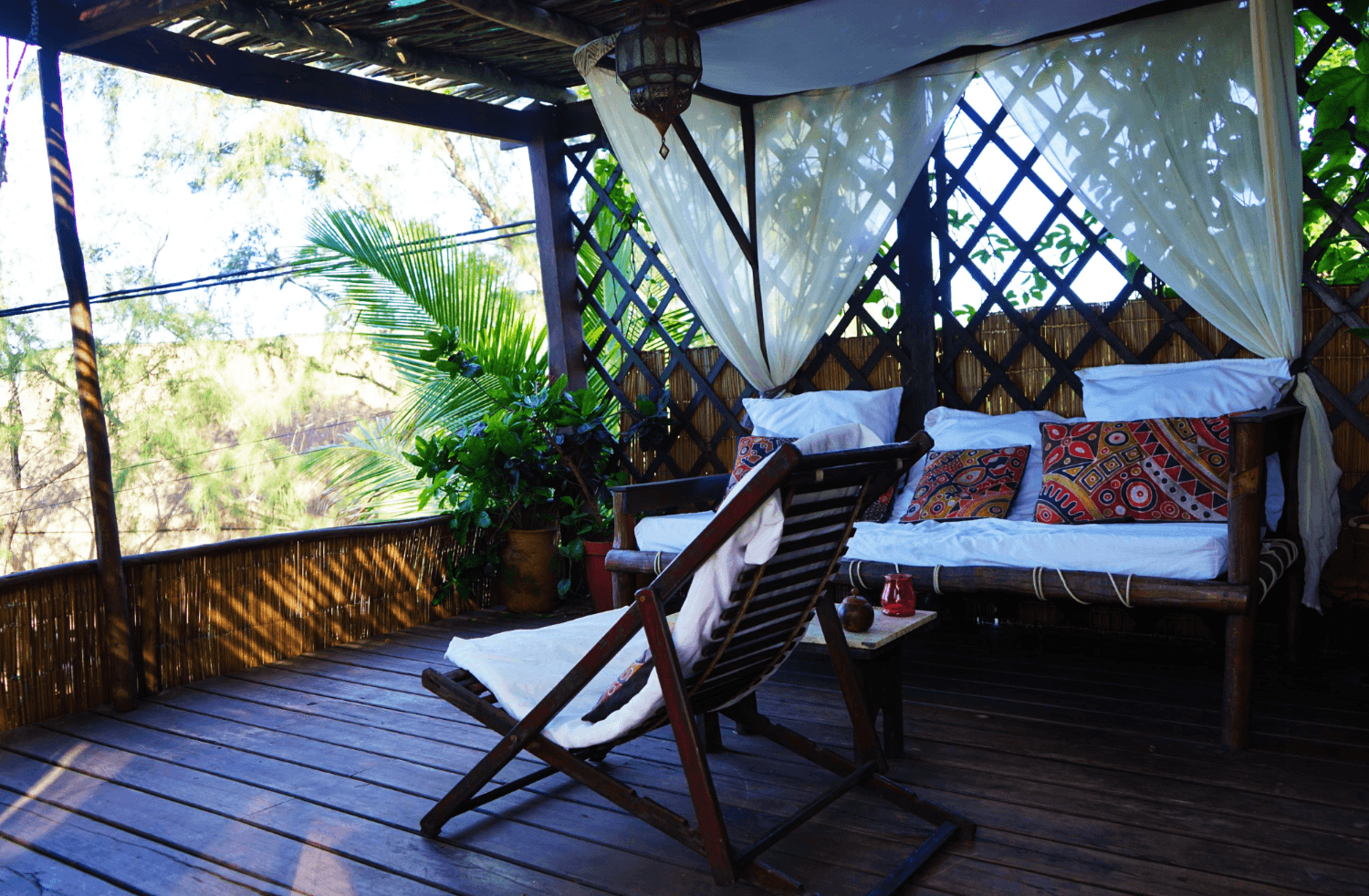 One morning, I awoke to find an enormous beetle — maybe a cockroach — on the mosquito netting beside my face. Thankfully, it was the outside. Four inches in size, it was intimidating the hell out of me, and while I've become hardened to most bugs and cockroaches on my travels, this one was simply too big. I knew that if I left it in my room all day, I'd spend that night paranoid that it had somehow managed to get into my bed.
When one of the staff members strolled past, I waved him over and began to apologise.
"I feel like such a wimp, but um, there's this very big bug in my room and it's… scaring me. Can you help?"
He grinned and wandered inside and over to where I was pointing.
"It's okay, it's okay," he reassured me as he plucked it off with his thumb and forefinger. "It is not a venomous animal, so it's okay."
He then stood in my room chatting to me for the next ten minutes while casually holding this enormous beetle between his fingers.
That was embarrassing.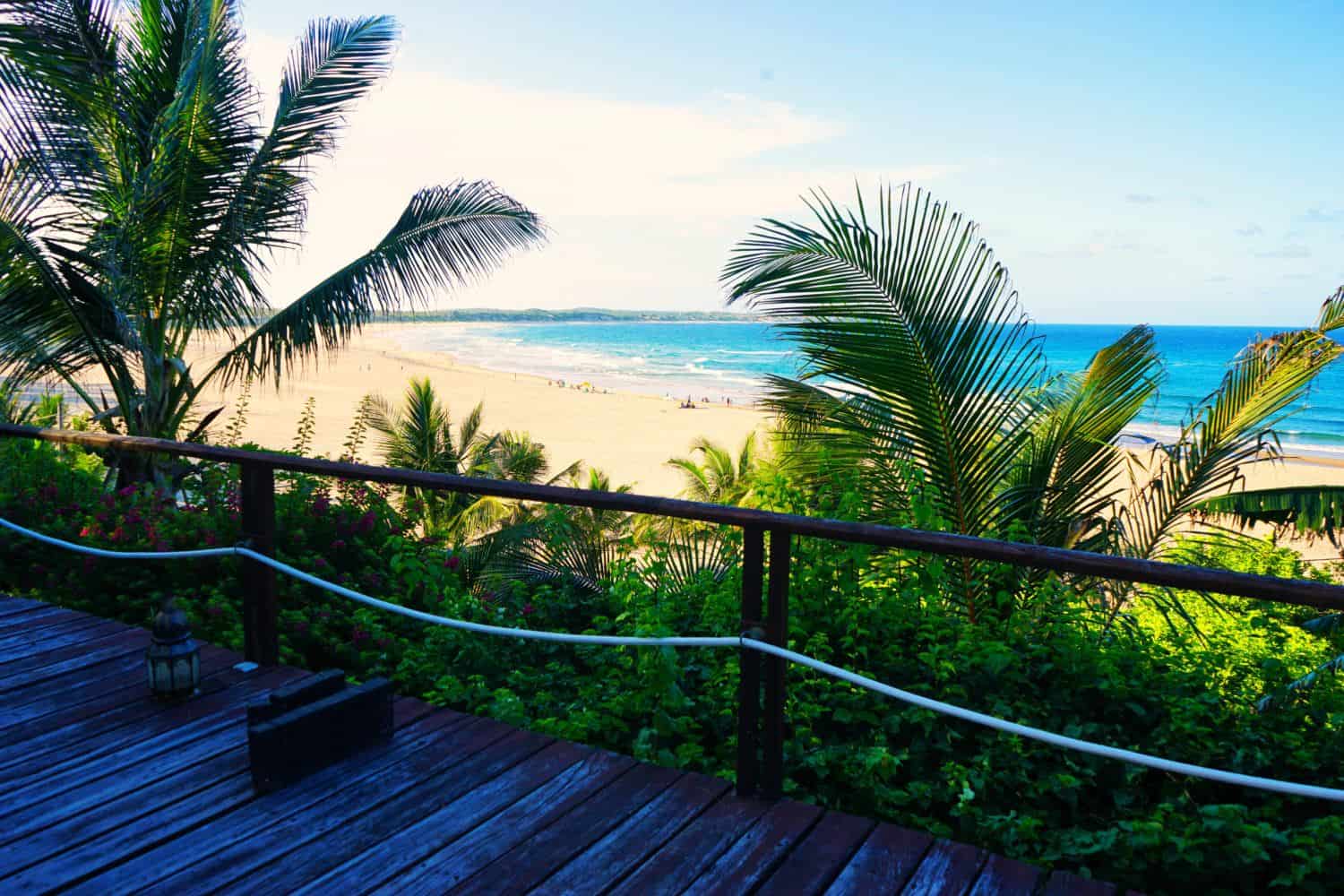 The main reason for why the beach is so empty during the day is because Tofo attracts divers from all over the world, and I often felt like I was the only person who wasn't there for the diving. It's off the coast of Tofo that's said to be one of the best places in the world to dive.
Whale sharks, manta rays, humpback whales, dolphins, and more all call this coastline their permanent home, and boats head out daily to help travellers make their acquaintance.
If you've been reading Never Ending Footsteps for a while, you'll know that I'm both too scared to try diving, but hate snorkelling.
Argh! Snorkelling!
I don't get it. You know I don't get it. I've never been able to do it without swallowing half the ocean, feeling nauseated, and then getting a headache for having my mask on too tight. Every time I've taken a snorkelling trip, I've ended it by vowing to never take one again.
But whale sharks! Manta rays! After five years of travel, these megafauna had somehow always alluded me. Probably because I hate snorkelling. I'd love to see them up close and Tofo is supposed to be the best and easiest place in the world to spot whale sharks.
Should I hop on a boat and strap an awful mask to my face in search of these gentle giants of the sea?
I knew I'd regret it if I didn't.
My ocean safari was simultaneously the best, worst, and most terrifying snorkelling experience of my life, and I'll save the full story for a future post.
One thing I will say about it is that there's an awful lot of ocean between Mozambique and Madagascar, and the waves were so violent that there were straps on the floor of the boat to keep you from falling out.
I've never felt so sick before in my life.
But you should still totally do it if you get the opportunity.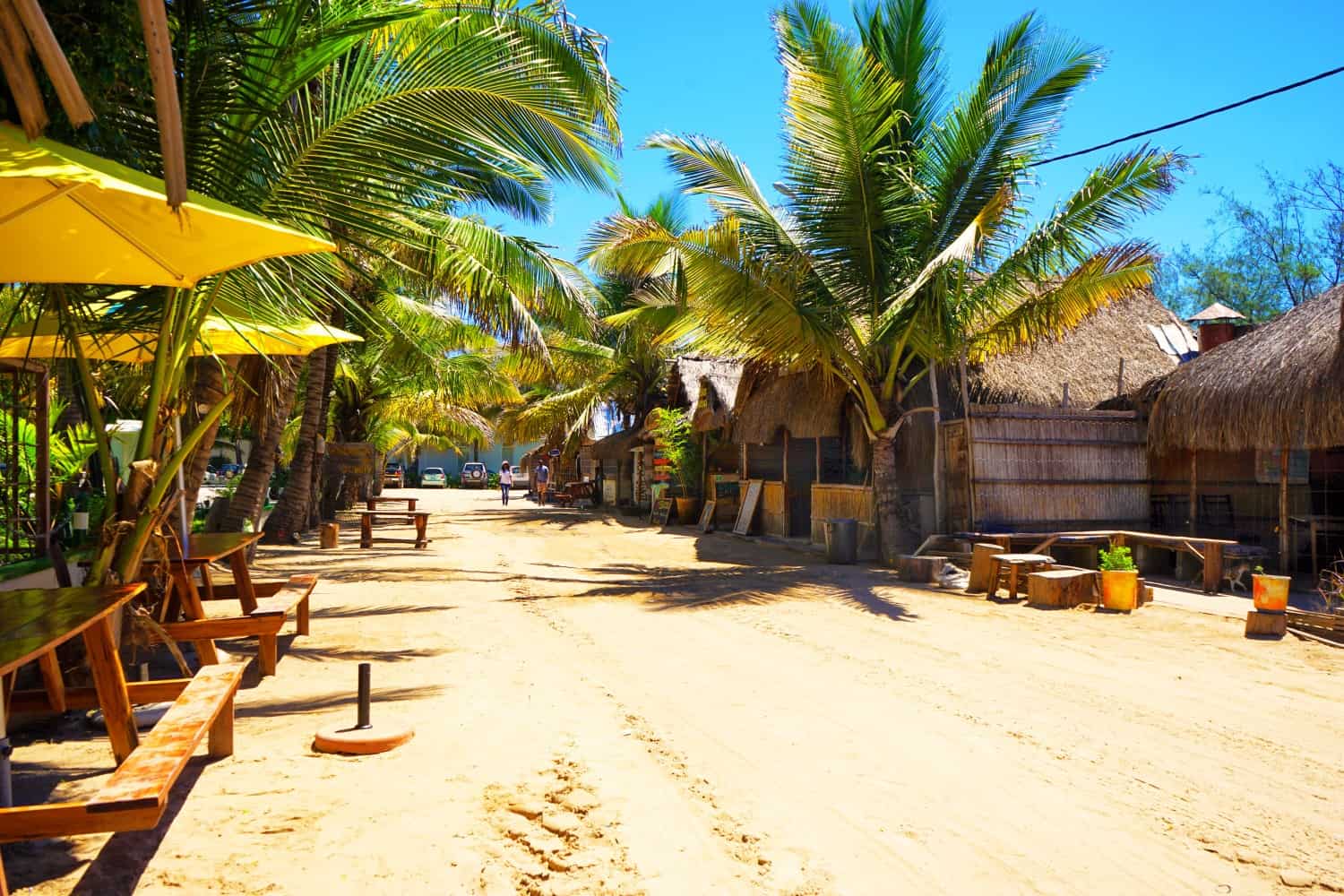 Back on dry land, I couldn't be happier.
Like many beach paradises around the world that I've fallen in love with, I soon settled into a routine on Tofo that brought me nothing but joy.
9 a.m.: After an indulgent lie-in, I would pull myself out of bed and onto the gorgeous guesthouse terrace. Breakfast was served for all of the guests here each morning, and it was always guaranteed to be an extravagant affair.
I would usually opt for the fresh mango or passionfruit juice for my drink, then load up my plate with fruits and treats from the buffet table, depending on what's on offer that day. Everything's cooked fresh that morning, whether it's bruschetta, egg tarts, homemade breads and jams, or a coconut muffin.
From the menu, I'd often order the Mozambican version of the full-English breakfast, because I'm a stereotype when I travel, but I'd sometimes go for the apple and cinnamon pancakes if I was feeling like truly kicking my Whole30 diet in the balls.
10 a.m.: Time for an early morning walk in an attempt to keep a small level of exercise in my life. Mornings were one of my favourite times to wander around the entire village in exactly three minutes. It was blissfully quiet then, with most tourists out on the dive boats and everyone else sleeping off their hangovers.
11 a.m.: Beach time! I head down to the sand with a towel and my Kindle and lay out for a couple of hours to soak up the hot Mozambican sun. My refreshment is a giant coconut that I pay 50 cents for, and being in the middle of the low season, the touts become friends rather than aggressive hawkers. I sit and chat with them for most of the morning.
1 p.m.: It's time to find some lunch. I wander back into the village and stop at a shack that looks good. Most days I opt for seafood of some sort — I'm never too fussed what it is, as I know it's guaranteed to be some of the best of my life, not costing me more than a few dollars.
3 p.m.: Nothing happens quickly in Tofo, so by the time I've eaten, it's mid-afternoon and I'm ready for a shower.
4 p.m.: Afternoon tea is served at Baia Sonambula, so I pop over to the terrace with my laptop and grab several slices of the freshly-made cake, a large glass of coconut water, and sit on a sun lounger to answer a few emails. I'd planned to work while I was travelling in Mozambique, but I'm so impossibly relaxed that I can't bring myself to write more than a few words each afternoon.
6 p.m.: Sunset. I grab a cold 2M beer from the bar at my guesthouse and write in my diary while the sun sets in the distance. Eventually, the mosquitoes start to devour me and I head back to my room to bathe in repellent.
7 p.m.: In the evenings, I'm always startled to discover how many people are actually in town. And that there's a lively nightlife scene. There's beach bars, live music, drinking, and dancing, but a more mellow scene, too, where you can sit down and chat with travellers from all over the world. There's something about Mozambique that attracts hardcore adventurers to its shores, and there was always someone with an interesting story to talk to.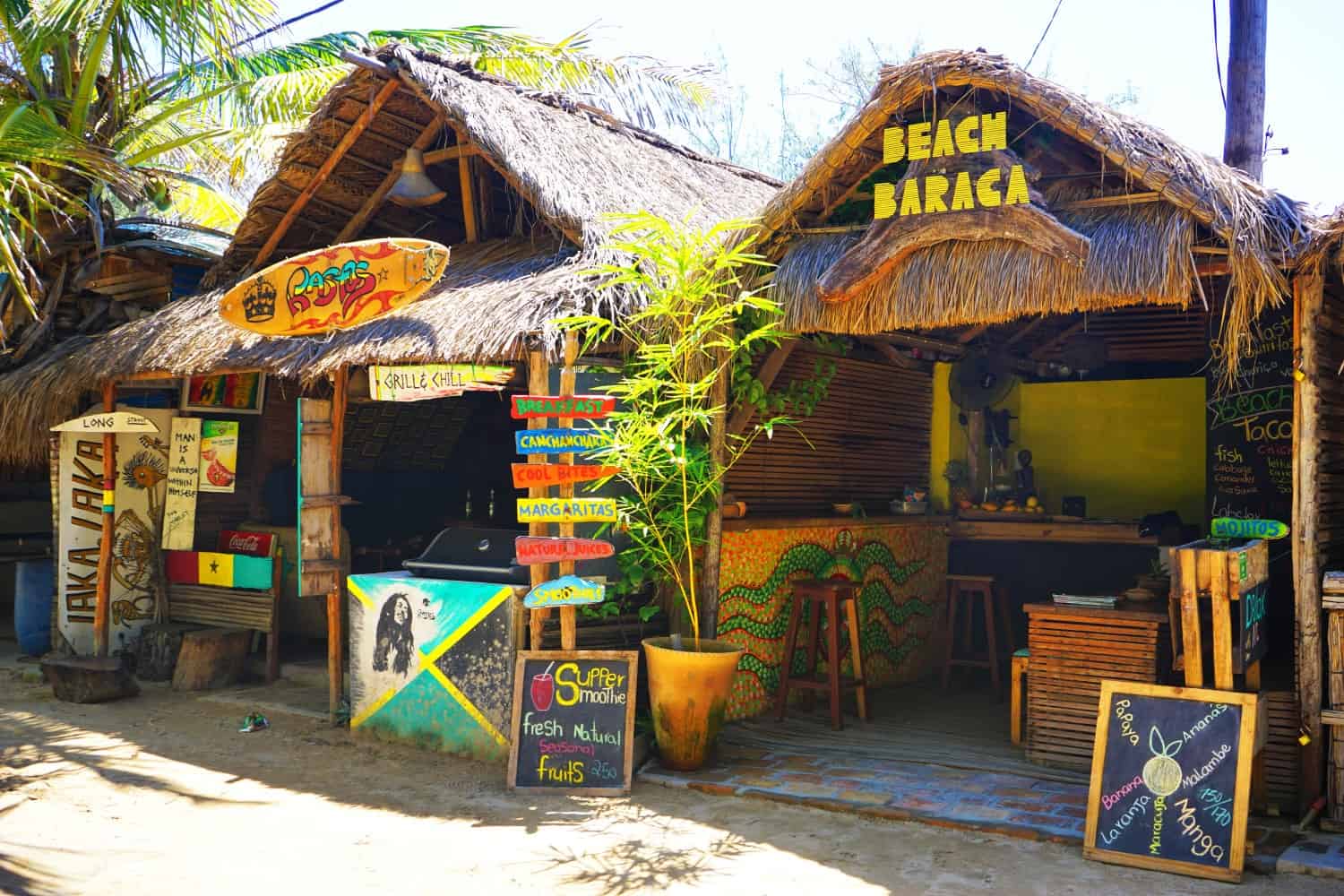 When it came time to leave Tofo, I nearly didn't.
It's the sort of place where travellers turn up for a few days, then leave a month later, if ever at all.
I loved it. I loved my routine. I loved the beach. I loved dolphin-spotting from my balcony. I loved my guesthouse. I loved the seafood. I loved the friendly locals. I loved the fresh coconuts. I loved the break from work. I loved the slowed down way of life.
In fact, I loved everything but the snorkelling.
But is that really that much of a surprise?
Does Tofo sound like your kind of beach paradise?
Related Articles About Mozambique

🇲🇿 What's it Like to Travel in Mozambique?
💰 How Much Does it Cost to Travel in Mozambique?
🏝 A Perfect Day in the Bazaruto Archipelago