Hi! My name is Lauren Juliff and I've been travelling the world for ten years and counting.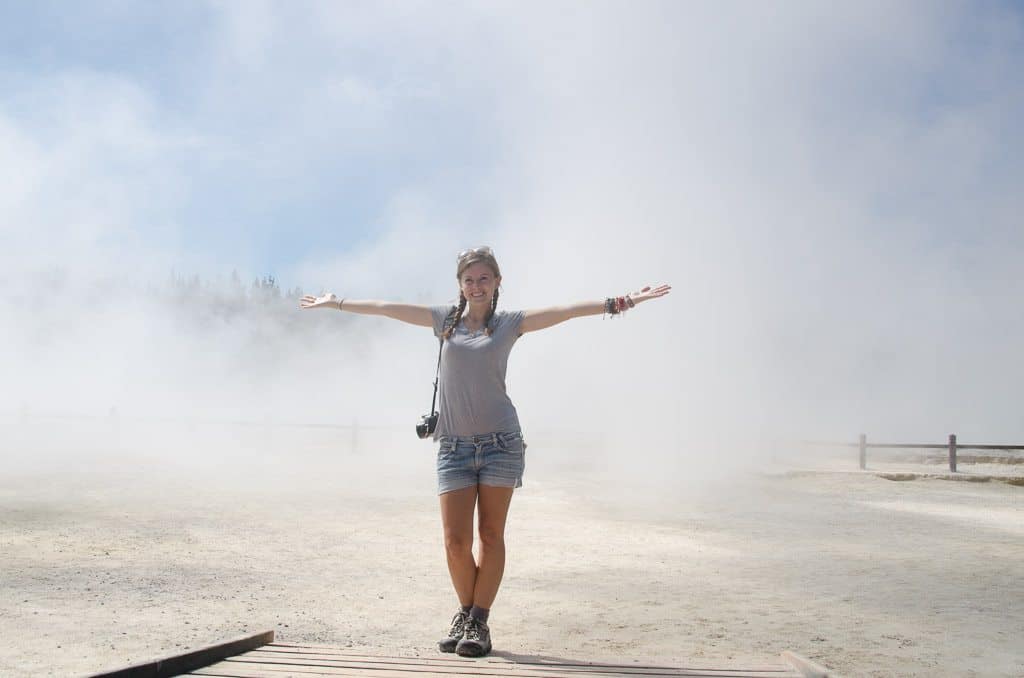 Battling a Travel Addiction From an Early Age
For as long as I can remember I've been obsessed with the idea of travel. I was always that person who was forever daydreaming of foreign lands and unfamiliar cultures; coming up with travel itineraries that would challenge my perceptions and help me gain a deeper understanding of the world. During every spare moment, you'd find me browsing guidebooks and researching faraway lands. I was convinced I'd never have the opportunity to visit them.
When I was five years old, my parents had to drag me home from yet another miserable English vacation where it rained non-stop and we did nothing but argue. I couldn't stop sobbing. Our week away had sucked and yet, I would have done anything to stay. I was always happiest whenever I was exploring somewhere new.
Over the next twenty years, I'd spend each year counting down to my next holiday and then as soon as I arrived, dread returning home.
Way back in 2006, I made a huge decision.
I started putting together a tentative plan that would allow me to build a life I didn't want to escape from. I knew that exploring new countries was something that made me happy, I just didn't know how to do it for more than two weeks once a year. It didn't seem possible. I had no travel experience: I had never been away from home on my own, and never had a holiday that lasted for more than several weeks. And anyway, wasn't travel crazy-expensive?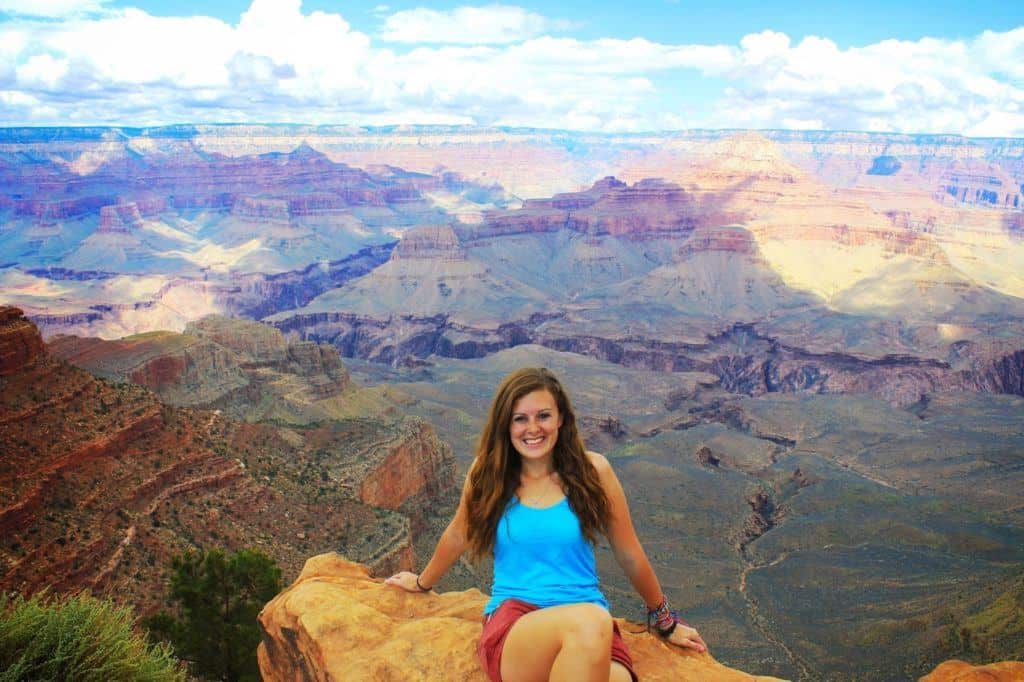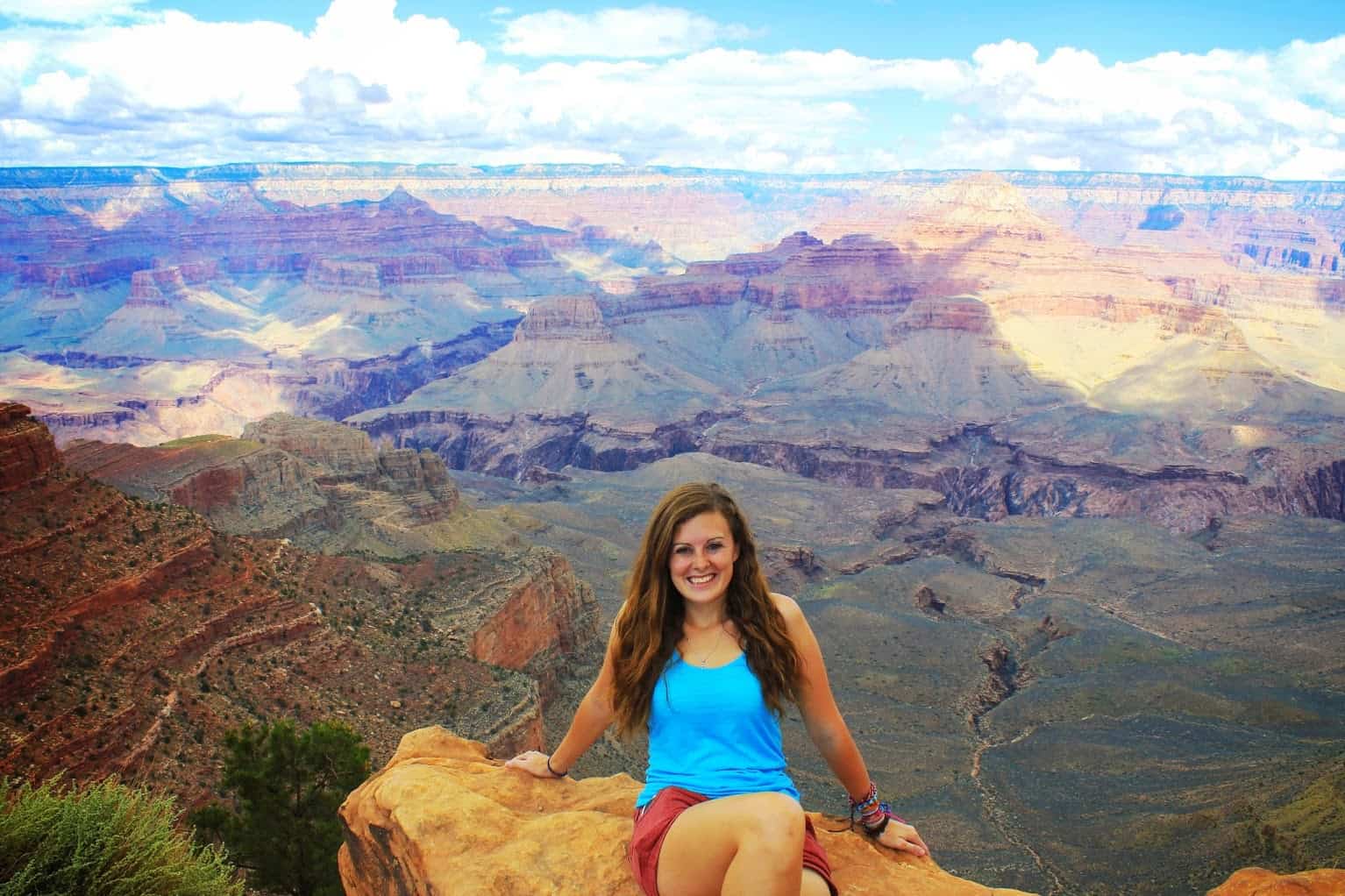 Studying, Working, Studying, Working
I didn't have a huge amount of money or savings when I decided I wanted to see the world — there are no rich relatives funding my adventures. Instead, for five solid years, I made travel my priority. Whenever I wanted to buy something new, I'd equate every $30 to an extra day I could spend exploring Southeast Asia, and then suddenly, I didn't want that new jacket or lipstick so much anymore.
My first step towards travel was to increase my savings so that I could dedicate at least a year to the world. I crossed this off the list by working various crappy retail jobs, earning $8 an hour while studying full-time at university. I sold anything I owned that I didn't have a sentimental attachment to. I didn't eat out at restaurants and I didn't buy anything I didn't need. I even moved in with my parents for six months after the end of a relationship!
By staying focused on this goal, I was able to save £15,000 ($24,000) over those five years, and I estimated this would be enough to keep me on the road for a year or two.
But, um, what if that wouldn't be enough?
Before leaving, I began to invest my time in building a framework that would allow me to be location independent — I was desperate to find something that would allow me to work from anywhere that had an internet connection. This was back in 2010, where digital nomads didn't yet exist and the internet was littered with get rich quick scams.
I have to confess: I thought I was wasting my time. I didn't know anybody who worked online and never really thought it was a possibility.
At the time, I was studying for a masters in physics — a subject I adored, but a subject that doesn't exactly lend itself to a career online. While studying, I came up with a list of my interests and skills and began researching if there was a way to do any of these from anywhere. If I was passionate about it, if I could make money from it, and if I could do it online, then it was something worth pursuing.
I slowly built up a writing portfolio that would help me find freelance writing and editing jobs. I researched english and physics tutoring online (but nobody hired me), and built terrible websites sites to bring in income via affiliate sales and advertising (they didn't — well, not at first). I taught myself graphic design and computer programming (and sucked at both).
The majority of these failed horribly, often making me several dollars after months of hard work, but I didn't give up.
Starting this travel blog was the best decision I've ever made.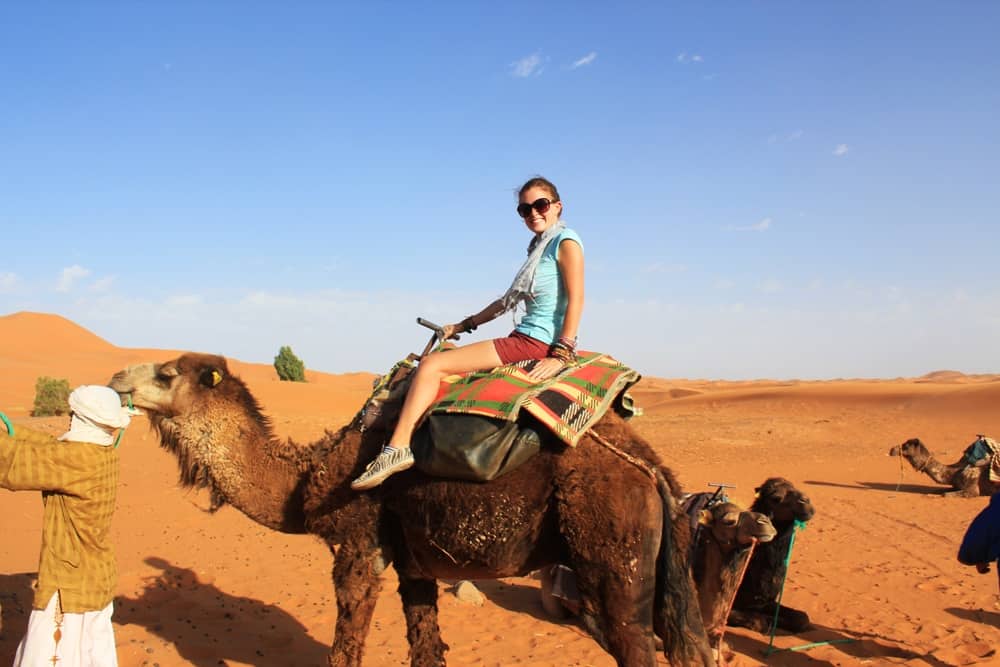 Preparing to Leave and Conquering Anxiety
Let's get back to the story.
I was about six months away from leaving when I hit a wall.
With everything set in place, I finally felt able to follow my dreams. I just had one very big problem.
Surprise! I suffer from a debilitating anxiety disorder.
I had my first panic attack at age 16. I didn't know what was happening, but I was convinced I was dying.
From that moment on, it's always been lingering in the shadows. At age 18, it tightened its grip on me and I started spiralling out of control. I had panic attacks multiple times a day, every single day. I developed agoraphobia and found myself unable to step outside for months at a time. Next, came the social anxiety, the hypochondria, and an eating disorder.
In the space of a year, I lost my job, my partner, my friends, and my perfect grades at school. I ate nothing more than a single apple and pear for many, many months in a desperate attempt to gain control. I watched helplessly as my weight plummeted.
My life was a mess and I didn't know how to get back on track.
Conquering that particular bout of anxiety was one of the hardest things I've ever had to do. I spent every waking minute researching mental tricks and calming exercises, taking care to reward myself and celebrate with every small step I made. On my first day I ate a single french fry, on the second day I ate two. Baby steps, right?
But it worked. I slowly built up a healthy relationship with food, learnt coping mechanisms, and forced myself to do one thing that scared me every month.
Why am I telling you all of this? Because I'm an enormous oversharer. Because I want you to know that if you suffer from anxiety, you can travel the world. If I can do it, anyone can, and it's the best thing I've ever done.
When I left, I was terrified that constantly stepping out of my comfort zone while travelling would send me spiralling out of control again. I didn't know if I'd be able to cope in a foreign country, not knowing a single person, not speaking the language. There would be no safety net. There'd be nobody to look after me but myself.
This could be the biggest mistake of my life.
It wasn't.
Travelling calms me in a way that I've never experienced back home. I didn't have a single panic attack in my first year of travel. I don't have to deal with them now. To my great surprise, it was forcing myself out of my comfort zone — the thing I feared most — that helped me conquer my anxiety for good. It showed me that I was stronger and more capable than I ever imagined. It showed me that nothing is bad as you think it's going to be.
Travel truly did change my life.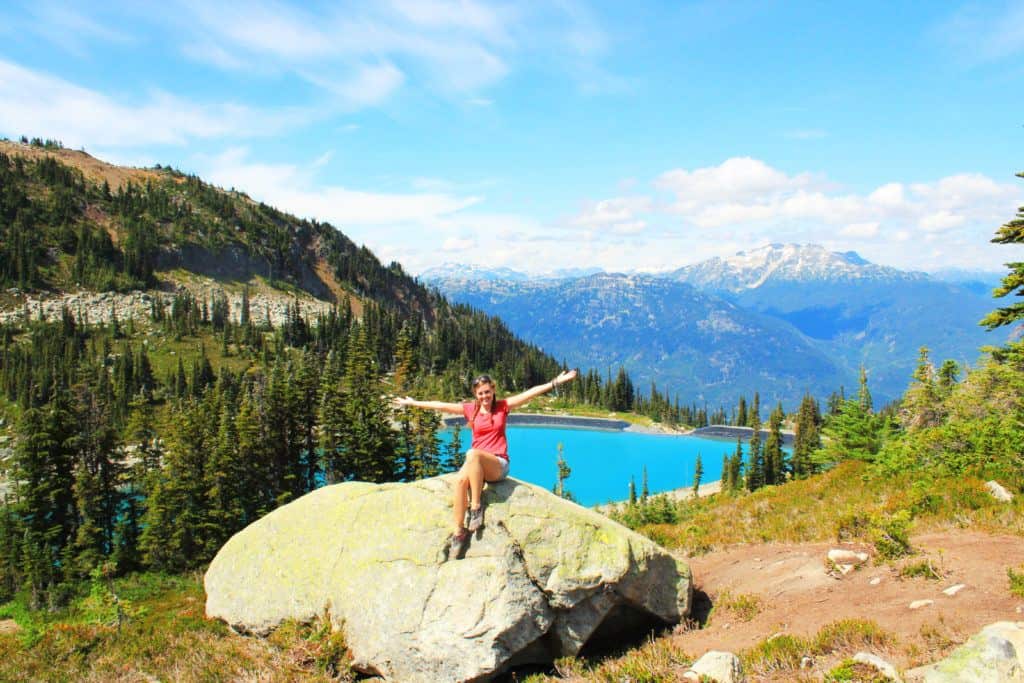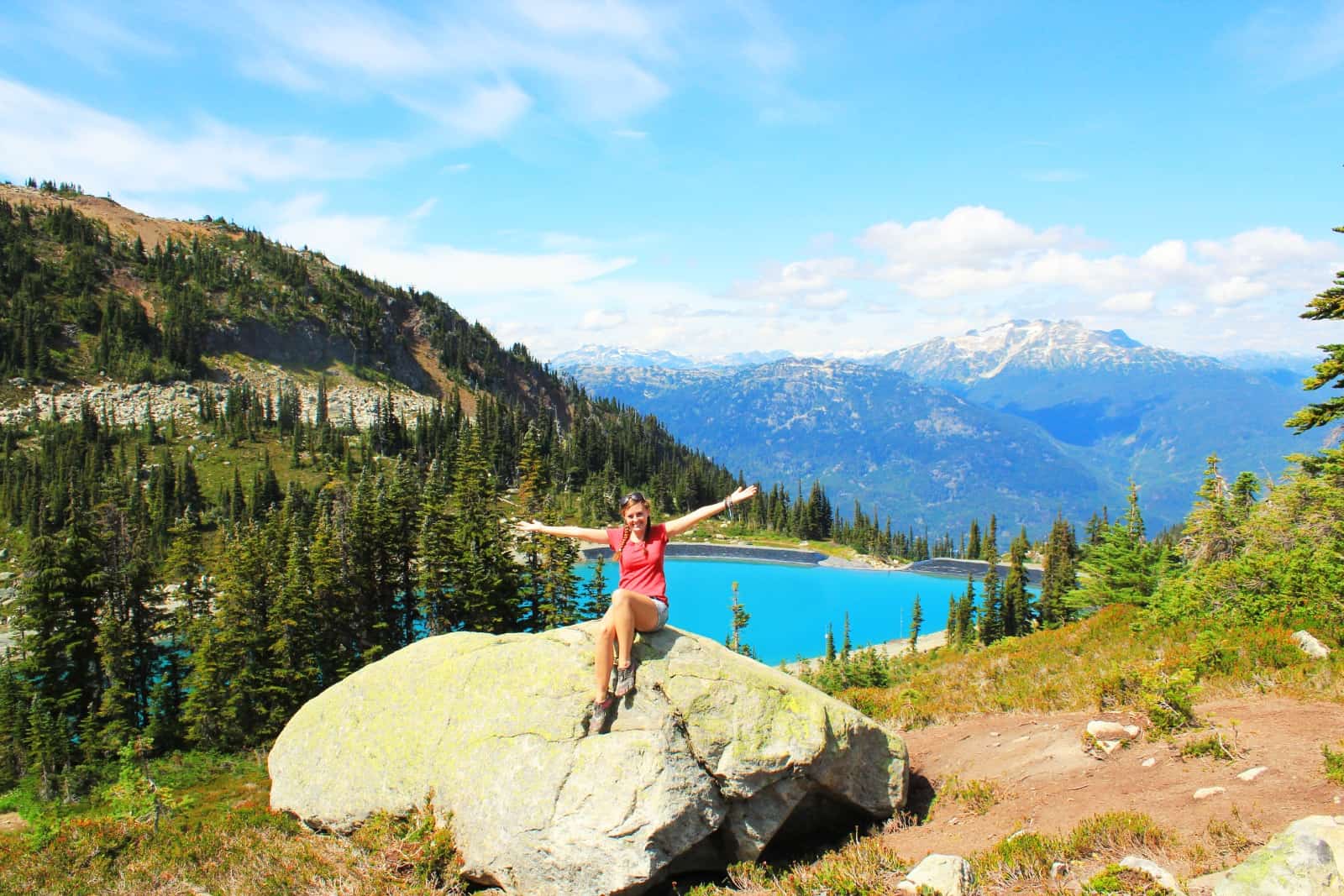 Leaving England on a One-Way Ticket
After years of saving and months of planning, on the 17th July 2011, I broke down in tears as I said goodbye to my family, knowing I wouldn't see them for at least a year. My dad drove me to the airport and I almost missed my flight — my first misadventure appeared before I'd even left the country.
Then, I took a deep breath, stepped on the plane, and flew to my first destination: Dubrovnik, in Croatia. I stayed in the first hostel of my entire life and was kept awake by people snoring. I made friends and took day trips and realised that travel wasn't so hard after all.
I had my first six weeks of travel booked solid in an attempt to give myself one less thing to worry about but soon worked out I functioned best without plans and didn't make that mistake again.
When leaving England, I told friends and family that I was planning for a one year trip around the world. I didn't know if I would even like travelling long-term, and I was afraid I setting myself up for failure.
Unsurprisingly, I fell hard for travel as I always expected I would. Within a few months, I knew that a year wouldn't be enough.
I began freelancing, writing books, starting courses, and working on building websites; desperate to find a way to continue funding a life of travel. I was part of the first wave of digital nomads, and I was determined to find a way to work from anywhere.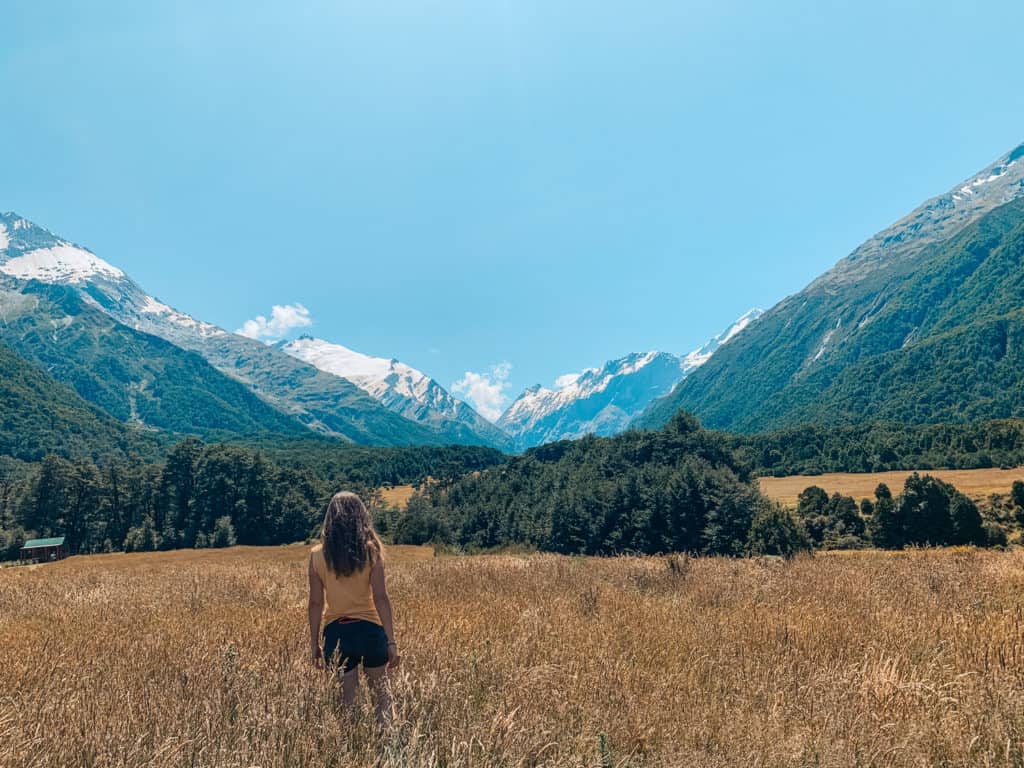 I Turned My Travel Blog into a Business
Unexpectedly, that small travel blog I started six months before my departure date started to make me money.
As I began to make my way around the world, I was contacted by advertisers who wanted to reach my growing audience of readers. At first, I was offered $200 a month, then $700, then by my sixth month of my trip, I was making $2,000 a month.
Even better: I had just turned up in Chiang Mai, Thailand, where you could rent a modern studio room in an apartment complex for $300 a month. It was then that I realised that if I really worked on my site, I could turn this into a business and never have to go home.
So that's exactly what I did.
The work I do has fluctuated over the years and it's still evolving now — from having an income solely from placing adverts all over Never Ending Footsteps to backing away from the advertising and focusing on freelance writing. Then, I began moving away from freelance writing to create a passive income. Diversification is key when you work online, so you have to be cool with change.
In 2022, I fund my travels through a combination of several different things:
Advertising: You'll see display advertising scattered throughout this website and in the sidebar. I try to keep these ads to a minimum, but they make up a significant portion of my income, so I'm always experimenting with density.
Affiliate sales: The majority of my income, though, comes from affiliate sales on Never Ending Footsteps — if I recommend a hostel, a guidebook, a backpack, or a travel insurance company and you decide to purchase it through one of the links on my website, I earn commission from that sale. I love this way of monetising Never Ending Footsteps because it means I can reduce the amount of advertising on the site, I don't have to resort to taking comps, and I can remain fully independent.
The one thing I'll never do to fund my travels? Any kind of sponsored travel. I don't take press trips, I don't have my accommodation or activities covered, and I don't even accept free products for review. I want to show you how achievable travel is and I can't do that if I'm getting everything for free. I'm basically the anti-influencer.
To reach this point — where I can cover my expenses and travel full-time — took many years of hard work and lots of trial and error. I made hundreds of mistakes, wasted energy, and squandered time — all so that I could spend the first few years of my trip spending more time staring at a laptop than lying on a beach.
Working while travelling was difficult. Imagine turning up in a brand new country and having a full week to travel and explore. Now imagine that you need to work 9-5 for every day of that trip. It's challenging to fit it all in to a single day. When you throw in bad Wi-Fi, power cuts, noisy streets, and working from a bed, you have a recipe for a fairly poor work-life-travel balance.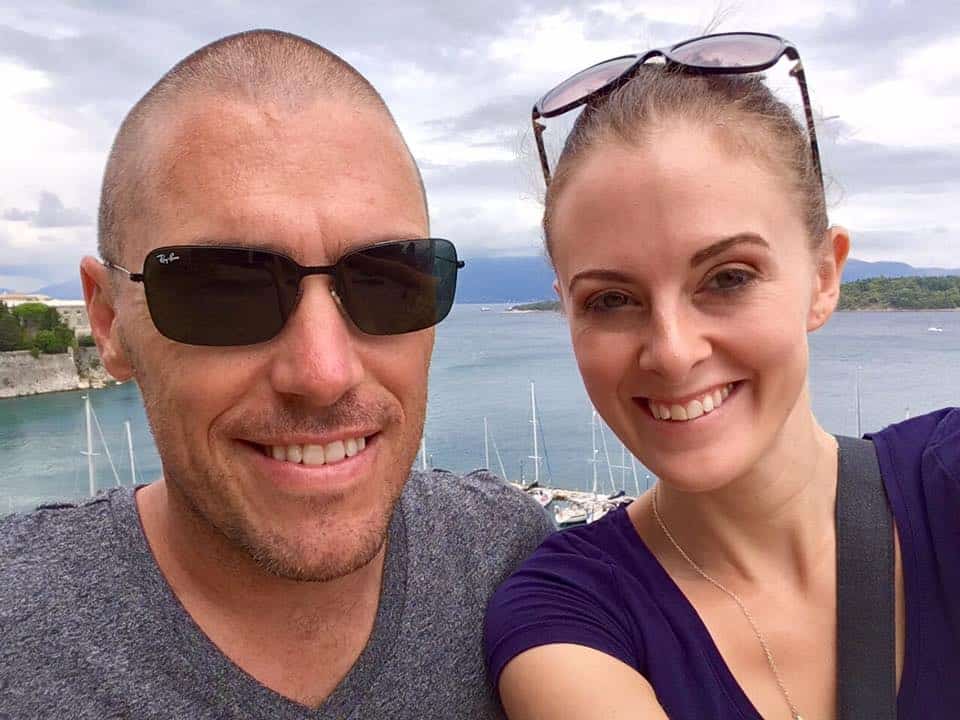 I Even Found Love Along the Way
It was just when my travel blog was starting to take off when I met Dave.
I was four months into my trip and travelling in South Korea; he had just quit his job in Australia to see the world. We had known of each others' travel blogs for several months and followed each other on Twitter. One drunken night, we turned our mutual admiration of each other into some seriously hardcore flirting.
From that moment on, we couldn't stop talking. As Dave packed up his life in Melbourne to prepare to head to Thailand, I travelled through Hong Kong and the Philippines, spending far too much time on my laptop. Not only was I working on my site, but I now had a kickass guy to keep in touch with.
Dave moved to Thailand to work on his travel blog and a week later, I flew to Chiang Mai to meet him. We immediately hit it off, moved in together, and found ourselves travelling the world as a couple.
Amazingly, we turned out to be wonderful for each other and we've been exploring the world together ever since. When I first started travelling, I told myself that the last thing I wanted was a relationship, but it turned out life had other plans for me.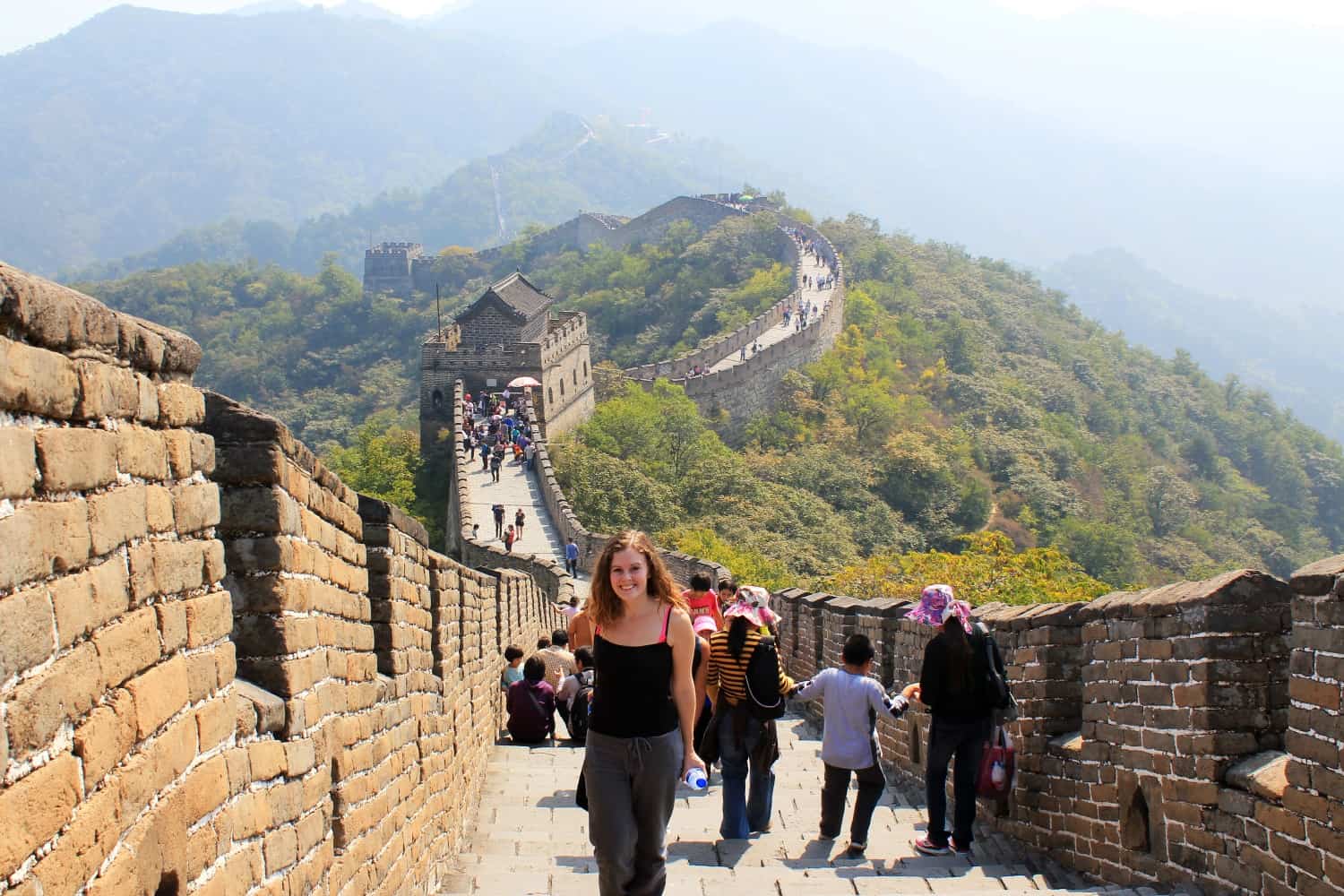 The Evolution of my Travel Style
The way in which I travel has evolved a lot over the past 10 years. Whereas I used to always choose the cheapest dorm bed in any city, regardless of the ratings, I now avoid dorm rooms in favour of a good night's sleep.
After 10 years of travel, I still carry a backpack and I still consider myself a budget-to-mid-range traveller, I just value my sleep more than saving a few dollars. I now opt to stay in guesthouses, private rooms in hostels, or apartments on Airbnb.
The speed in which I travel has slowed down too. I used to race through countries, visiting a couple of cities over the space of a few days and then move on. I couldn't keep up this pace forever and travel burnout took hold quickly. I now choose to base myself in places for at least a month — both so that I can get to know the place better, and so I have time to cram all my work in.
I travel with Dave most of the time. However, because we both begun our travels alone we recognise the benefits of solo travel. Several times a year, we'll head off to different countries and spend a few weeks meeting new people and getting out of our cosy couple bubble.
I'm an independent traveller and I'll almost always opt to explore somewhere myself over taking a tour. I don't accept comped activities or press trips in exchange for a review. I pay for all my travels myself, every single aspect, so there's never any confusion as to whether my opinion has been influenced. If I can't afford to do something, I'll either work my ass off until I can, or not do it at all.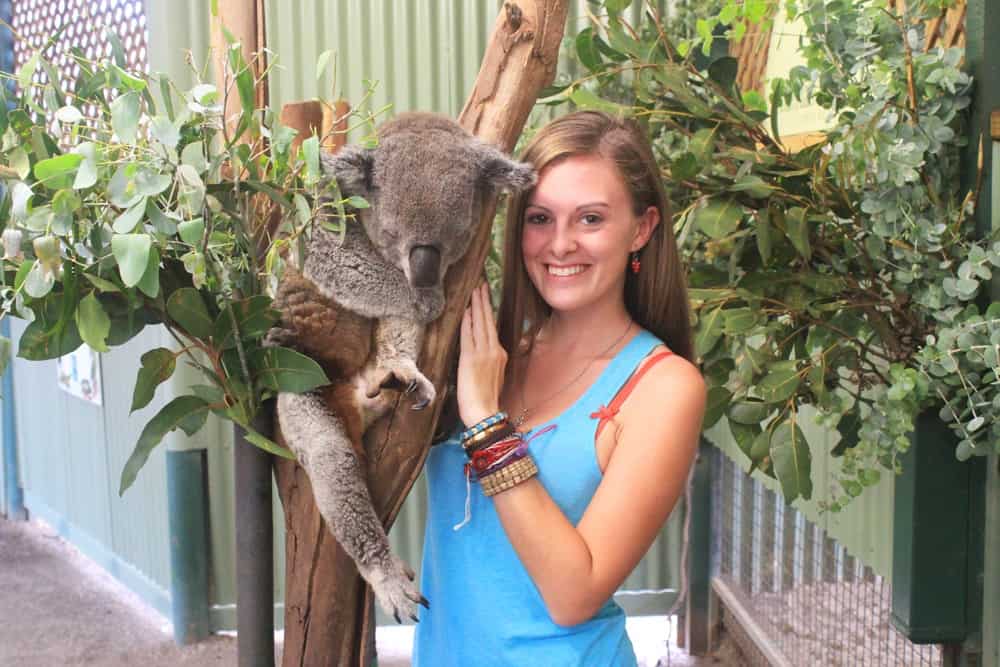 This Lifestyle Isn't/Wasn't Perfect
The digital nomad lifestyle isn't as glamorous as it sounds.
Travelling full-time can be tough on your physical and mental health. When I'm on the road full-time, I don't have a gym membership and often eat out at restaurants for three meals a day for months on end. It can be challenging to stay healthy when you rarely have access to a kitchen.
Mentally, I missed having a constant set of friends. My life was one that was filled with people, but it was also all about the goodbyes. I craved hanging out with friends who'd known me for more than a couple of days.
I wished I could pursue hobbies, like knitting and rock climbing, but it was impossible to do when I was never in a single place for more than a week or a month.
And yeah, it was hard to not feel jaded sometimes. When you've seen 100 waterfalls on your travel, it takes a hell of an impressive one to wow you. When you step foot on a beach, it's tough not to compare it to the ones you've been to in Bora Bora or the Maldives or the Philippines.
That's Why I Decided to Stop
I decided I wanted to stop travelling continuously to work on my health and happiness. It didn't mean that I was going to stop travelling altogether, but that I wanted a place to base myself and rest between trips.
I've tried many cities on for size since then.
In 2016, I moved to Lisbon, Portugal.
In 2018, I moved to Bristol, the U.K.
In 2020, I moved to New Zealand.
And then in 2021, I moved to Australia.
Yeah, I change my mind a lot.
Having a base doesn't mean I don't travel — far from it! I still aim to spend around six months of every year on the road and six months basing myself in one place. I have that work-life balance figured out since I stopped being all travel all the time. Obviously this is during non-pandemic times! Right now, I'm holed up in Melbourne and waiting for the world to open up to me again.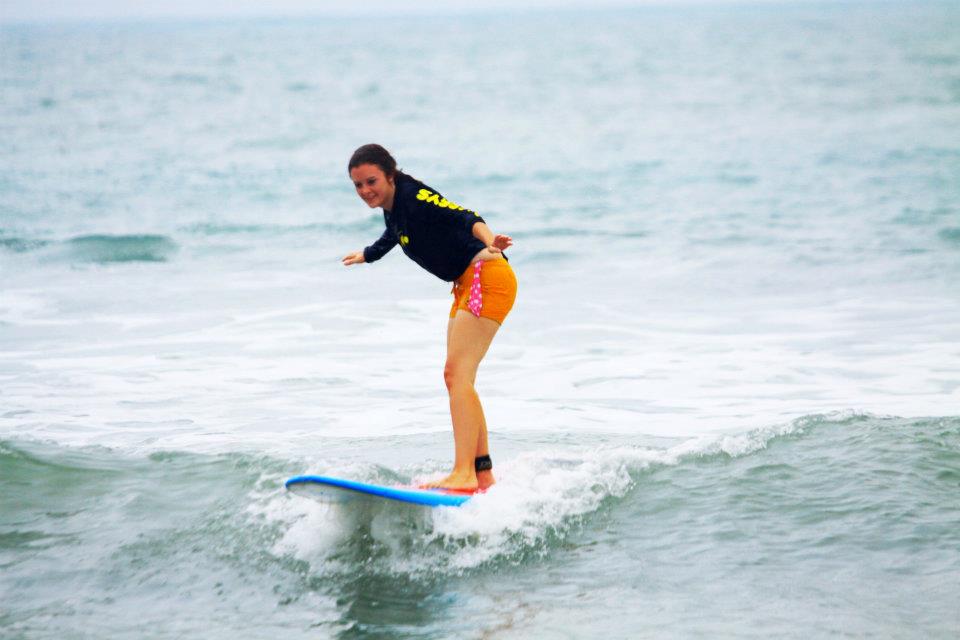 How to Get in Touch
I'd love to hear from you.
The best way to get in touch with me is by e-mail. I'm also very active on Twitter.