Spoiler: it was an enormous pain in the ass.
But so, so worth it.
I thought it would be easy. I had a month to spare in-between leaving New Zealand and arriving in Mexico, so spending that time island hopping my way across the South Pacific made perfect sense. It was the region I'd most wanted to explore back when I first made the decision to travel, and, well, y'know, these places could be underwater sometime in the near future, thanks to climate change.
Little did I know, this trip would end up being the trickiest I've ever had to plan.
I've been receiving an increasing number of emails from people wanting to know exactly how I plan trips, and especially how I plan trips to expensive places on a budget. The South Pacific seems like a good place to start because the planning process was complicated, time-consuming, and made me want to cry. If you're planning a trip to the South Pacific, hopefully this post will eliminate some of the stress.
Or not, because it really is that frustrating.
But either way, here's how I did it!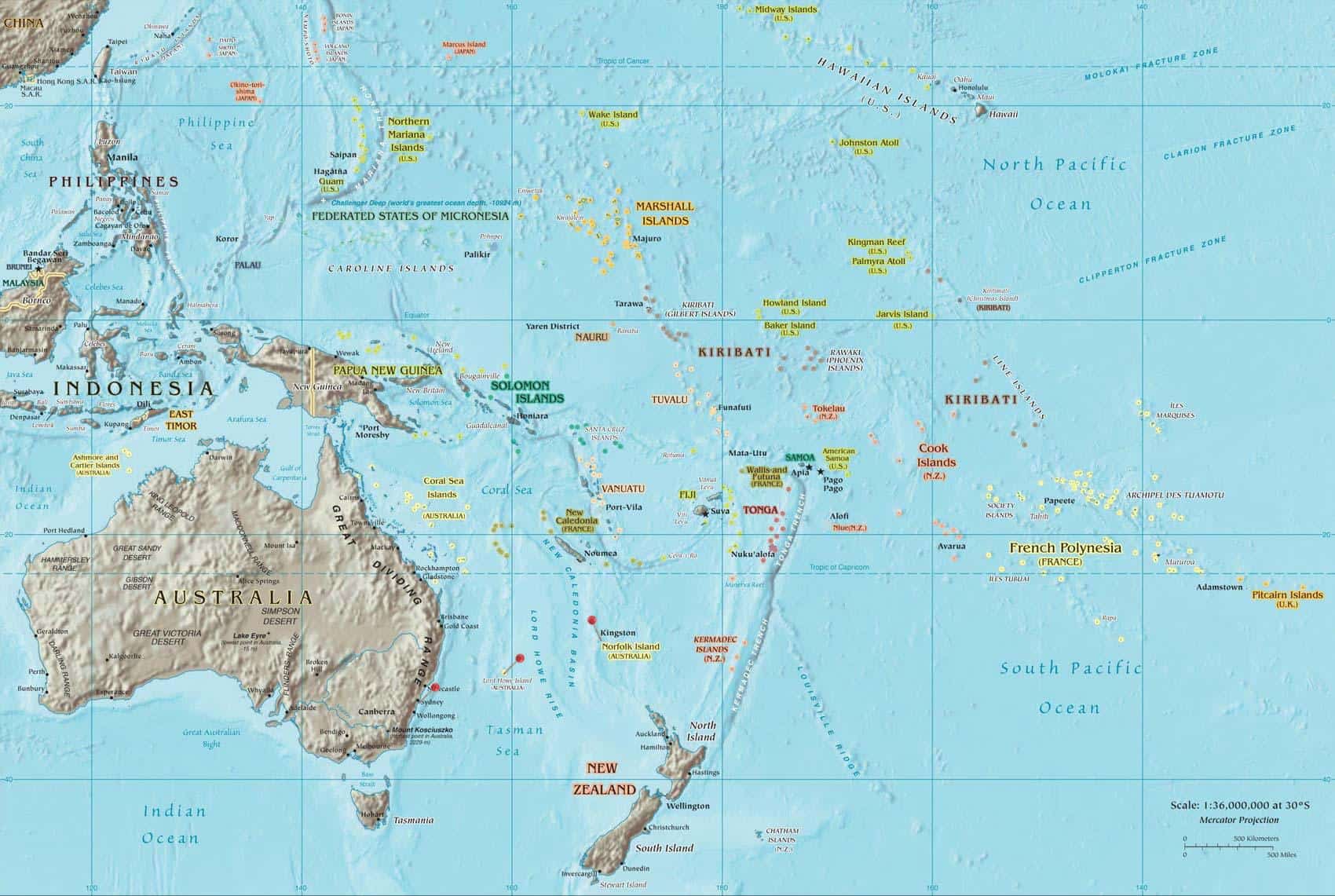 Step One: Start By Deciding Where You Want to Go
The South Pacific countries aren't as well-known or visited as many other places around the world, so this step will likely involve a fair bit of research. There are a dozen-odd countries spread out across the ocean in the South Pacific, with some of them offering hundreds of islands to visit within them.
Take French Polynesia: Did you know the islands of this nation are spread out over an area of ocean the same size as Europe? There's the Society Islands that comprise a dozen islands. There's the Tuamotos, a string of 80 atolls stretching roughly over the size of Western Europe. The Marquesas, one of the most remote island groups in the world, 900 miles and a 3.5 hour flight from Tahiti. The Gambier Islands, which consist of 14 volcanic islands inside a large lagoon. And the Austral Islands, quiet land masses with a few guesthouses and the most authentic Polynesian culture.
You could spend a decade exploring French Polynesia and still end up seeing very little of it.
Making the decision about where to go, then, can be overwhelming.
To start, I recommend finding an enormous map of the region online, and then start to eliminate the places you can't justify visiting, using the following criteria: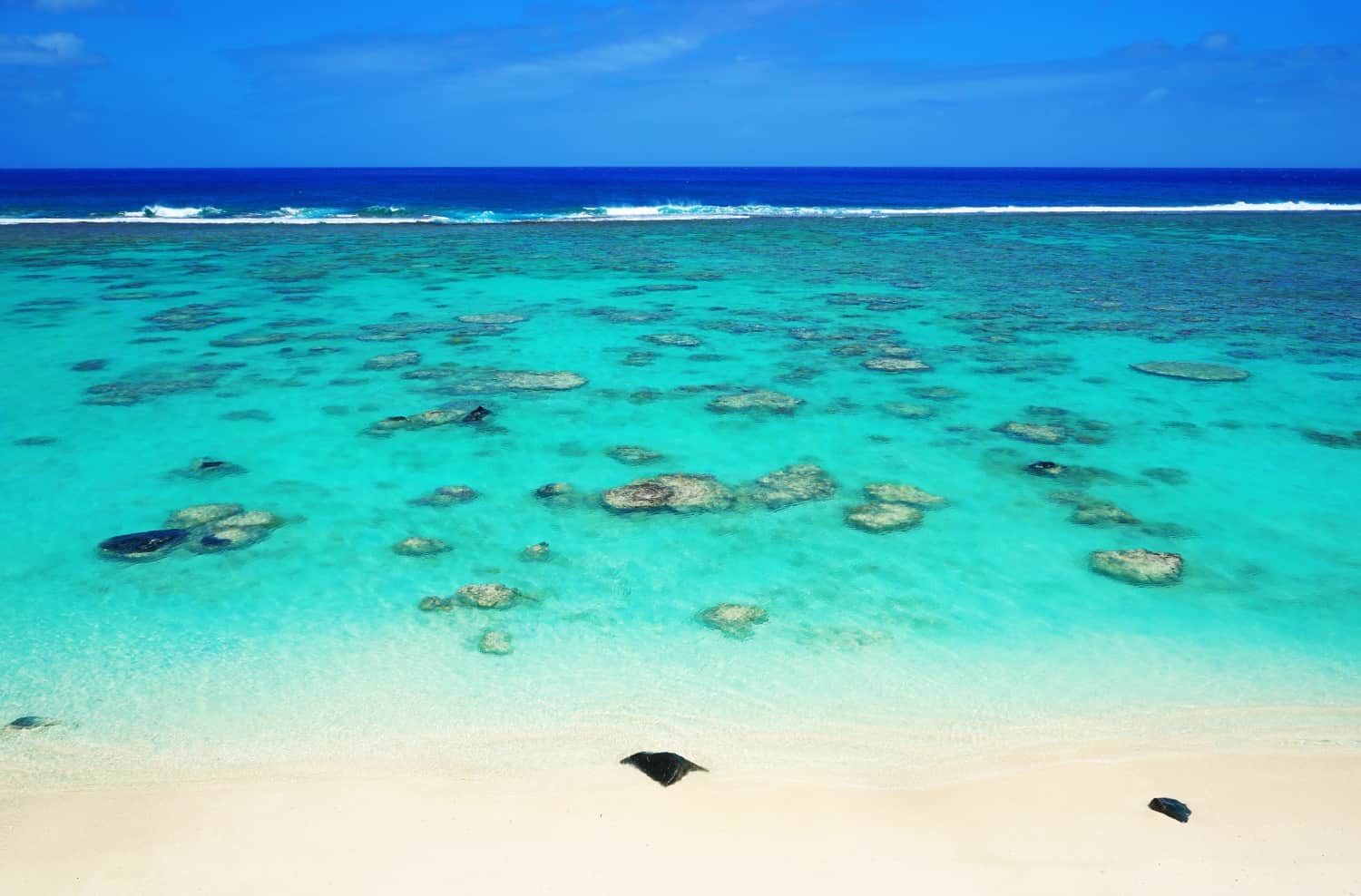 Do I Need a Visa to Visit?
I wasn't going to have a huge amount of time to apply for a visa on this trip. I would be travelling reasonably quickly around Australia and New Zealand and it was over the holiday season, too, so embassies would be closed. Anywhere in the South Pacific that therefore had a complicated entry process was immediately knocked off my list in favour of an easier trip. In the case of the South Pacific, here are my results (with a U.K. passport):
Crossing off the list:
Nauru (reports suggest this is one of the hardest visas in the world to obtain, so that's a no)
In the clear:
American Samoa (30 days on arrival);
Cook Islands (31 days on arrival)
Fiji (4 months on arrival);
French Polynesia (30 days on arrival);
Kiribati (30 days on arrival);
Marshall Islands (90 days on arrival);
Micronesia (30 days on arrival);
New Caledonia (90 days on arrival);
Palau (30 days on arrival);
Samoa (60 days on arrival);
Solomon Islands (90 days on arrival) ;
Tonga (31 days on arrival);
Tuvalu (30 days on arrival);
Vanuatu (30 days on arrival);
That didn't help much with eliminating countries, but did prove to show me just how fortunate I am to have a British passport. North Americans, Europeans, and Antipodeans also won't have many problems with obtaining visas for the South Pacific.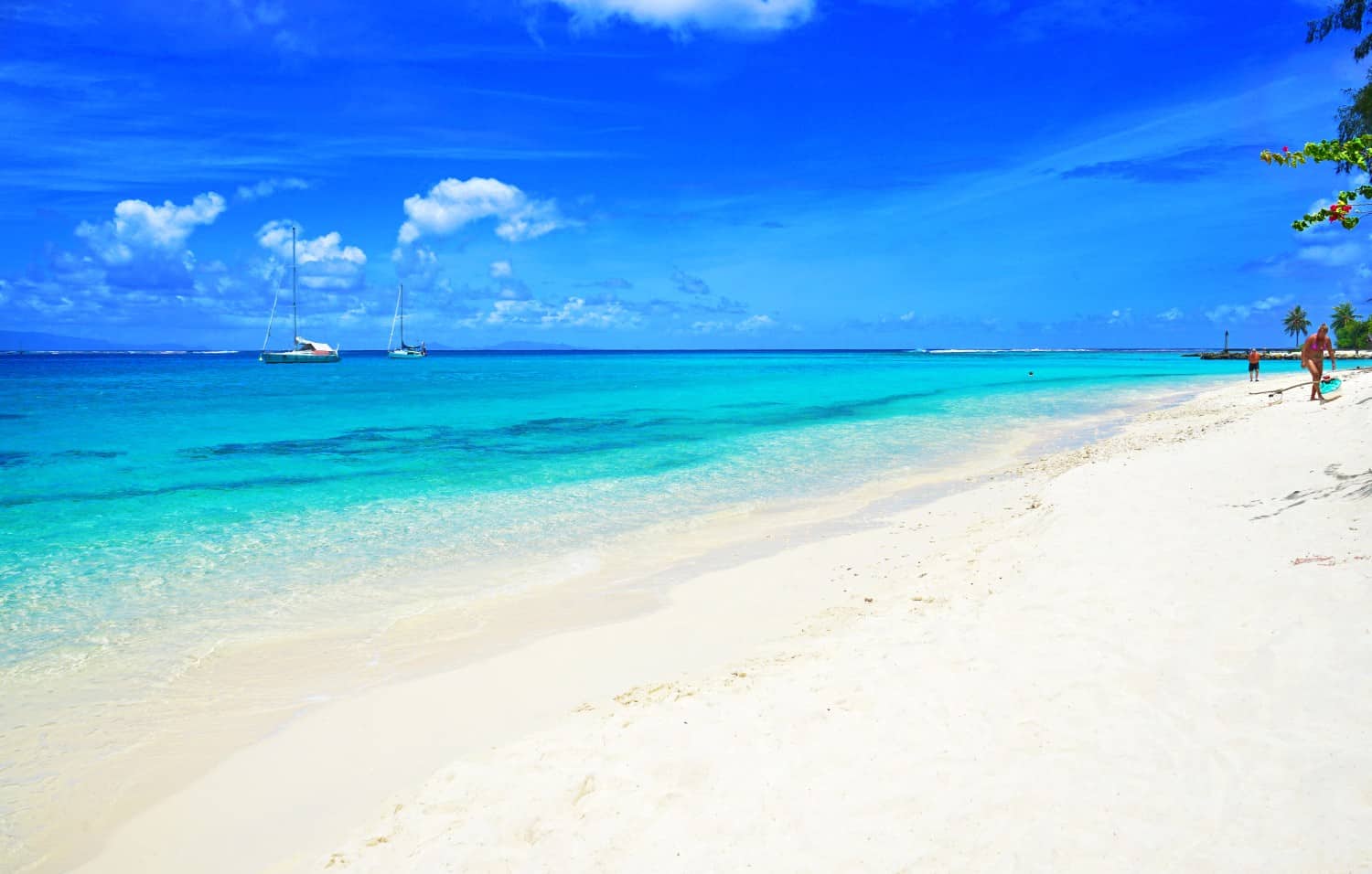 Can I Visit on a Budget?
I'm a budget traveller the vast majority of the time, and I specifically wanted this trip to be all about proving that luxury destinations can be done on the cheap. My next step, then, was to eliminate any countries that could only offer me expensive hotels and resorts. Given that you're reading a guide about how to visit the South Pacific on a budget, I suspect you're aiming to do exactly the same.
I usually start this research stage by googling, "[country name] on a budget" to see if any travel writers have visited before me and have any helpful advice to share. You can see my budget guides for the Cook Islands, Bora Bora, and Tonga as starting points for your research if any of those places appeal to you.
If nothing much comes up there, I next head to WikiTravel to see what's written about the country and how much you should budget for a trip there. There's usually a few sections to give you a good estimate of how much you can expect to spend on accommodation, transportation, and food.
Finally, I take matters into my own hands and start searching for affordable accommodation options online. To find cheap places to stay, I go to HostelWorld and search for the country name to see if there are any hostels listed. If nothing comes up there, I open Booking, search for the specific country, and sort the hotel results by price.
I start with accommodation options first, because that's the easiest and fastest way to see if budget travel is a possibility — if there are no cheap hotels, I can't visit inexpensively.
For my South Pacific trip in 2018, I found the following places to be tough to visit on a budget, so eliminated them from my list:
American Samoa has no hostels listed online and my Booking search didn't bring up anything for less than $110 a night, so that's off the cards.
Marshall Islands: I could only find one accommodation option in the entire country for under $100 a night, and it didn't sound very nice, so that's them out of the picture.
Micronesia has no hostels, and just one hotel. It wasn't under $100 a night, so that eliminated it from my search.
Tuvalu has one guesthouse listed, and while it receives great reviews, I'm a little concerned about travelling to somewhere that only has one option for accommodation so I'll be eliminating that, too.
Here's where I have left: Cook Islands, Fiji, French Polynesia, Kiribati, New Caledonia, Palau, Samoa, Solomon Islands, Tonga, and Vanuatu.
Now it's time to try to get these 10 down to a more manageable list.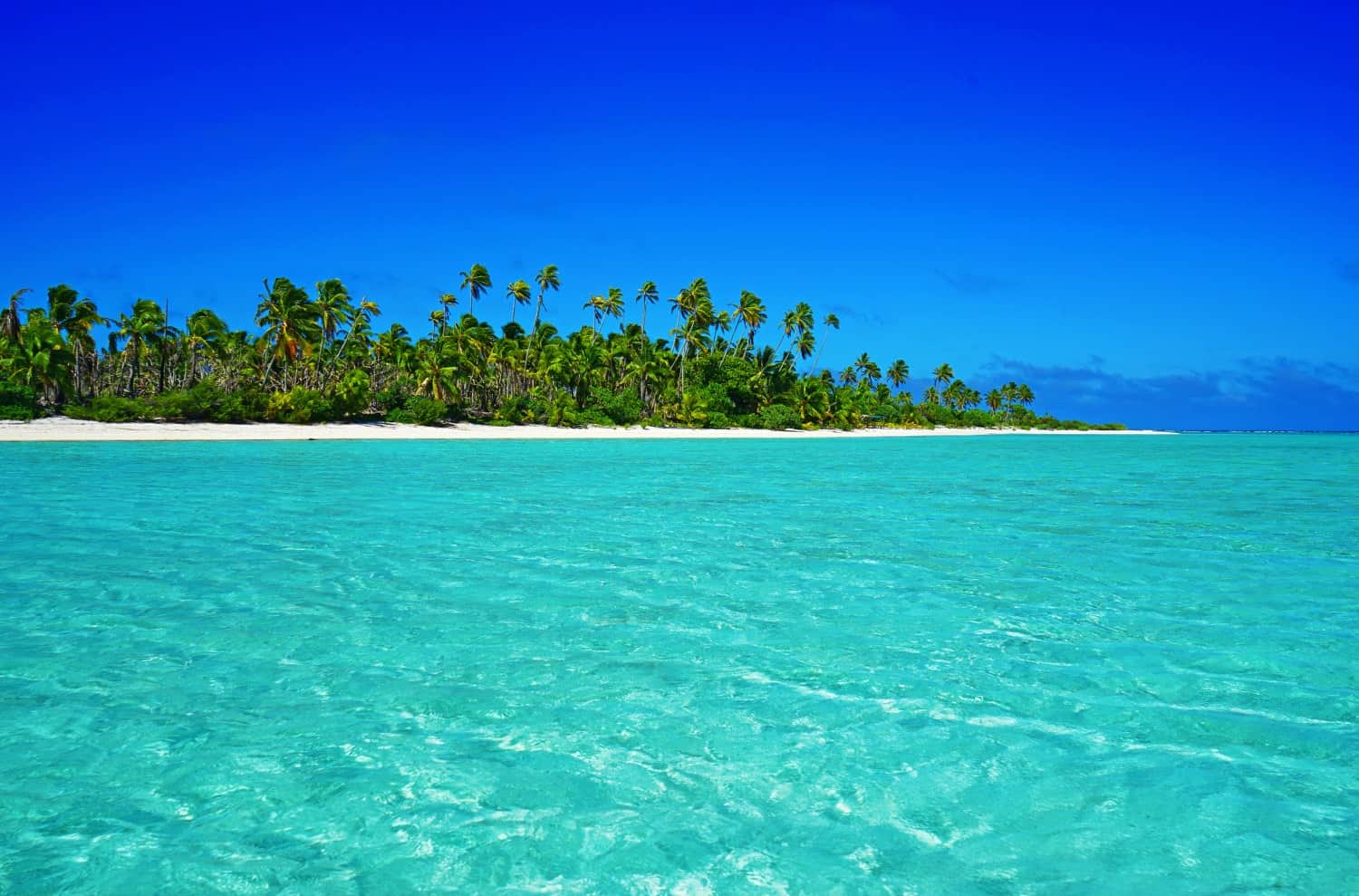 Are They Nice, Though?
The next criteria I use to see if I want to visit somewhere is to check that the places actually look nice. As a Brit who assumed every South Pacific island was stunningly beautiful, for example, I was shocked when, back in 2011, I stumbled upon a photo of Nauru.
Spoiler: it's not pretty.
It's also home to some pretty horrific examples of human rights abuse, so it definitely isn't an island you should be setting sail for.
I think it's important to research which island you'll be visiting. There might be some incredible islands in a particular South Pacific country, but if the only affordable accommodation is in the capital on an ugly island, you're not going to have the dream trip you've been imagining.
Fortunately, all of the islands I had left on my list were gorgeous, so this didn't help me eliminate anywhere else. In fact, all it did was make me want to go to a dozen islands in every single country over the space of a month.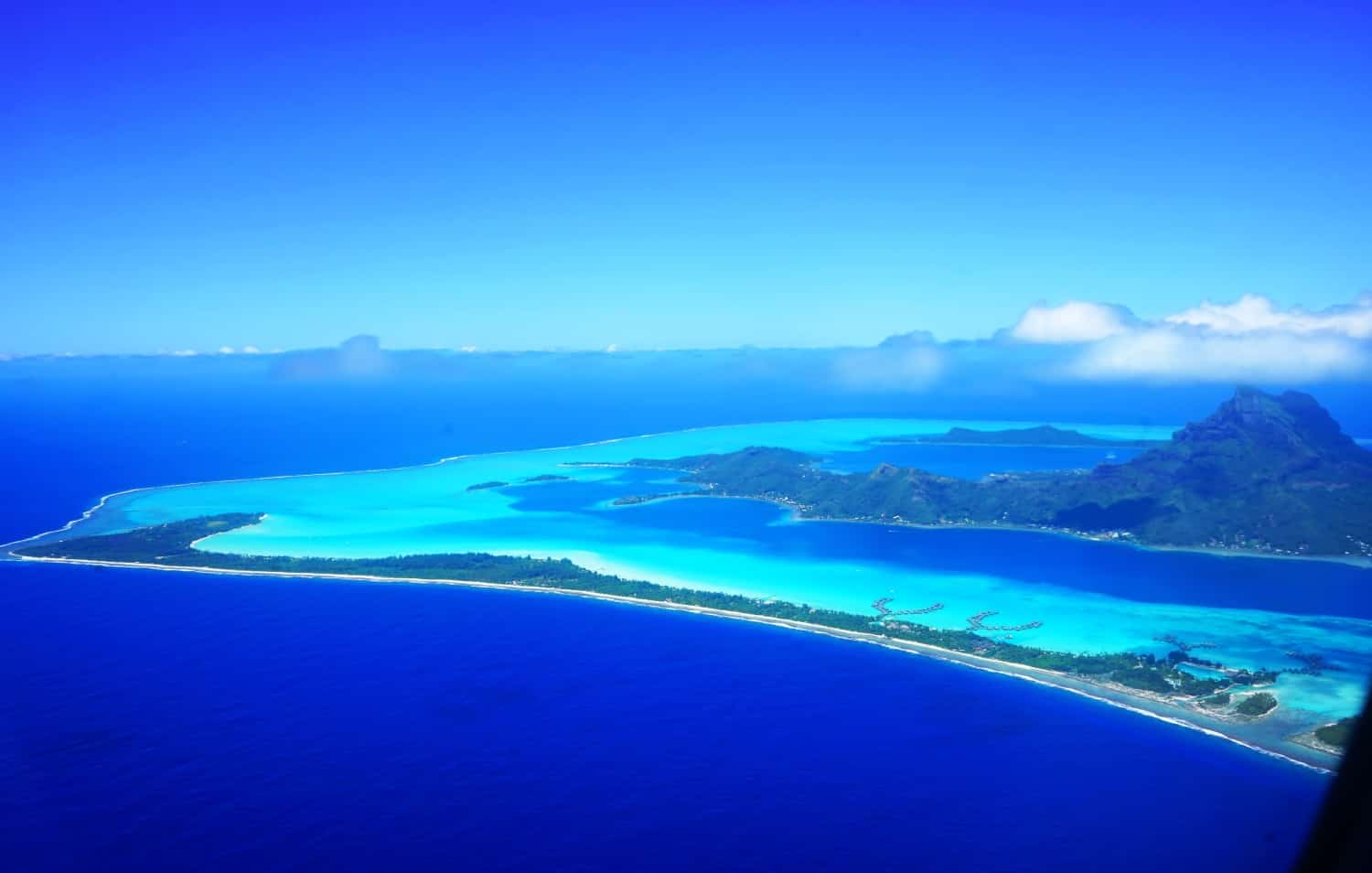 Are They Easy to Get To?
Finally, it's time to start checking out the logistics. Palau is way up near the Philippines, for example, which makes it expensive to get to and hard to include in a sensible itinerary. Kiribati is also fairly expensive to reach from New Zealand, as is the Solomon Islands. Everywhere else on my list is reasonably easy to get to and between (famous last words), so they'll stay on the list of possibles.
After all of this elimination, I've ended up with Cook Islands, Fiji, French Polynesia, New Caledonia, Samoa, Tonga, and Vanuatu as destinations I could potentially visit on this trip.
With a full month in the region, I decided I'd most likely try to visit three different countries over that time, so I definitely have some further eliminating to do.
It's time to form a route!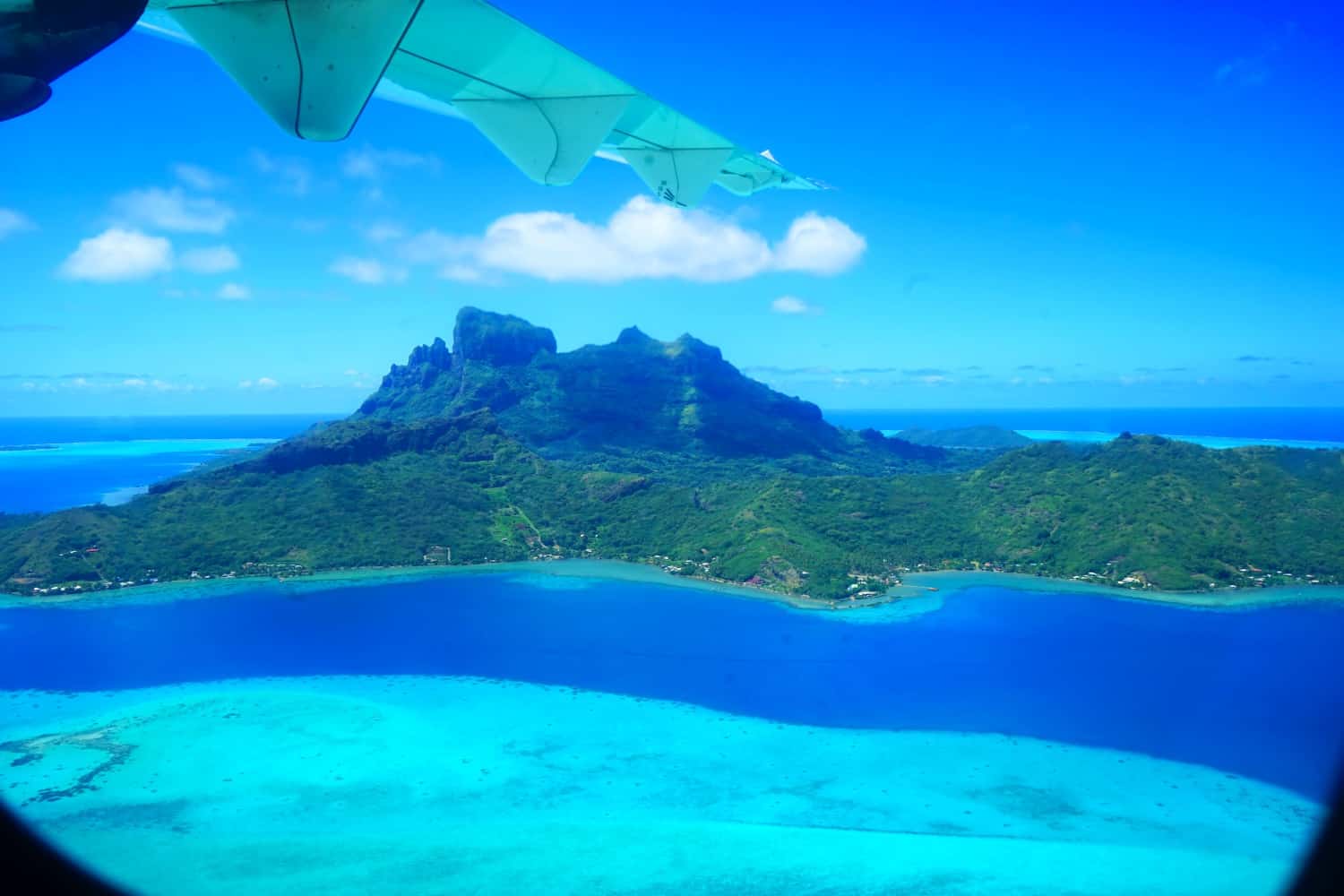 Step Two: How to Find Cheap Flights in the South Pacific
This was the worst thing ever.
I spent well over 100 hours looking at flights and trying to form a route that made sense for my trip.
And just when I thought I found the perfect route? Something would screw it all up. Usually the discovery that it would cost $2,000 and 48 hours to get from my final island destination to Mexico, where I needed to be next.
The South Pacific is a popular destination for honeymooners and round-the-world-trippers, but it's pretty under-visited by independent travellers — most likely because it's a pain in the ass to get from place to place. But it's also most likely a pain in the ass to get from place to place because not many travellers are trying to do exactly that.
What that means is that it's hard to find direct flights from one island country to another. You'll frequently find that to get from Samoa to Vanuatu, you'll have to fly from Samoa back to New Zealand and then onwards to Vanuatu because so few people are actually island-hopping around the Pacific. Sometimes you'll discover that the cheapest and easiest way to get from Vanuatu to the Cook Islands is via a 48-hour journey with a layover in China.
Yes, really.
Flights are rarely direct, and if you do happen to find a direct flight, you'll most likely discover that it only runs once a week and doesn't in any way fit into your itinerary.
This is what it's like to plan a trip to multiple countries in the South Pacific.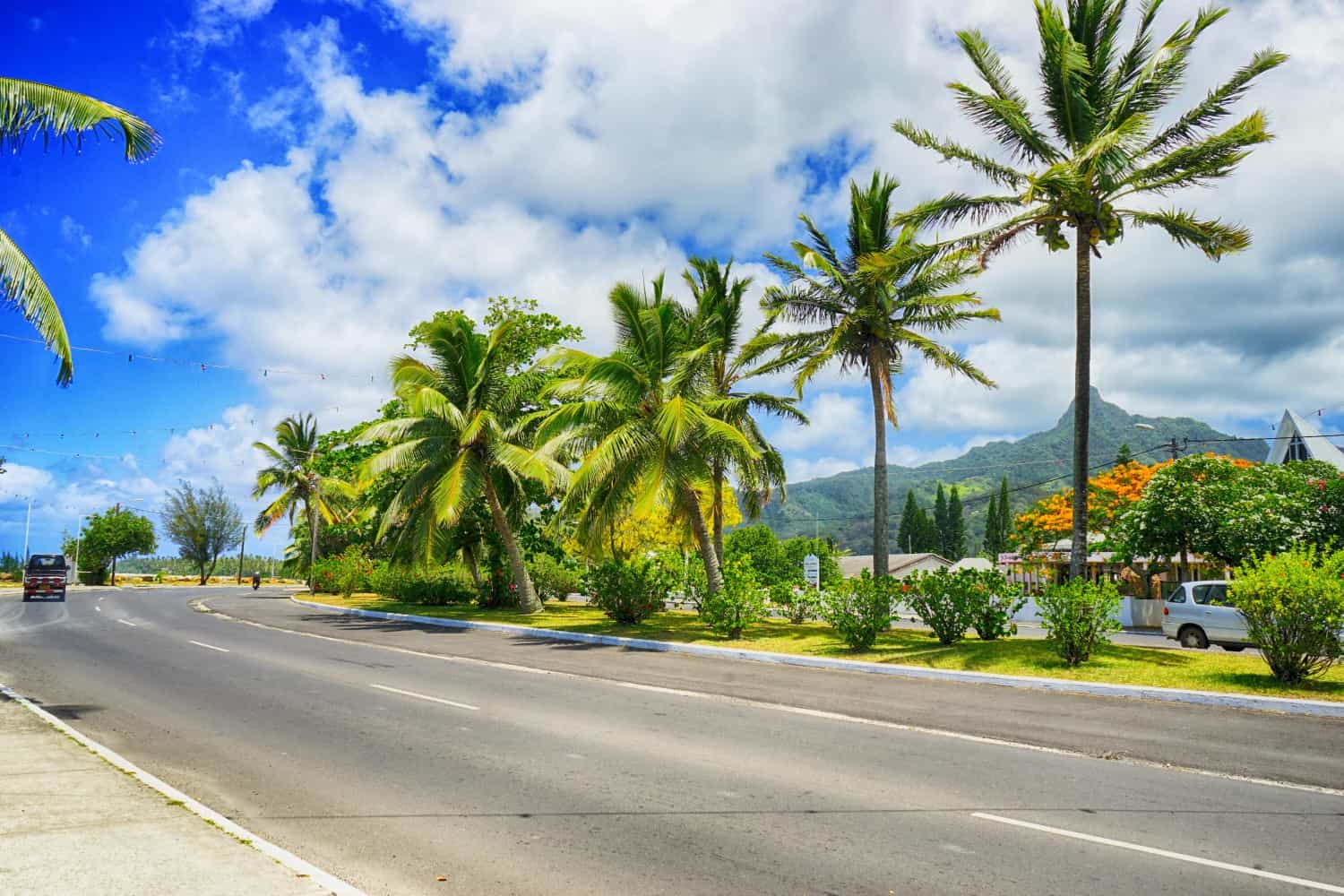 So, let's take a look at my specific trip and I'll run you through how I decided where to go.
I'll be leaving from New Zealand, so my first step is to head to Skyscanner and search for one-way flights from Auckland to [country name] over the week I'm planning to fly out. I want to see which country is cheapest to fly to from New Zealand.
It turns out that the most inexpensive flight from Auckland is to Tonga for $239. Other affordable starting destinations are Samoa ($255), Fiji ($273), the Cook Islands ($293), and Vanuatu ($321). Kiribati and French Polynesia are out of the question at $600 and $800 respectively.
Tonga sounds amazing, so I settle with that for my first destination. Next, on Skyscanner, I search for all flights from within Tonga to all flights within [every country remaining on my list].
Tonga to the French Polynesia involves a 28 hour layover in Auckland and costs $600.
Tonga to Kiribati involves a 37 hour layover in Fiji and costs $900.
But Samoa is just $200. Bingo!
Then it's time to look at flights from Samoa to every country in the South Pacific, using Skyscanner once more.
There are no flights from Samoa to the Cook Islands, French Polynesia, or Kiribati.
But you can get to Vanuatu for just $185.
That's my three flights sorted! I'll go to Tonga, Samoa, Vanuatu, and then… oh, damn it. To get to Mexico involves 50 hours of flying and $1600.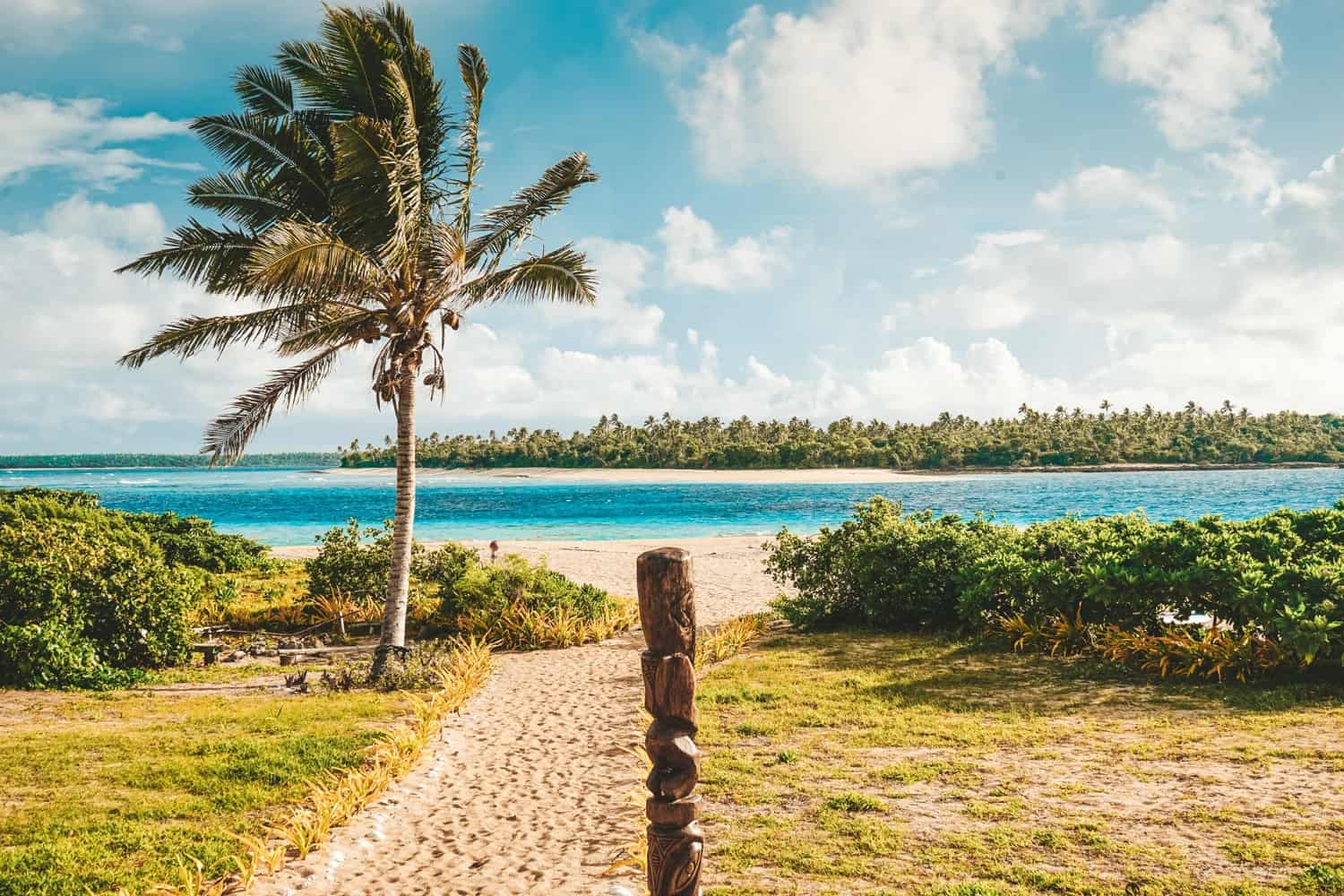 Hmmm.
I try again. This time I plan to fly to Vanuatu first. From there, the cheapest place to fly to is Samoa for $279. The only affordable flights from Samoa are to French Polynesia. From French Polynesia, the only affordable place I can get to is the Cook Islands, but that flight runs only once a week and doesn't tie in with my travel plans. And then, it's just as expensive and time-consuming to get from the Cook Islands to Mexico as it is from Vanuatu.
It was at this point that I thought about giving up and just going to Fiji for a month.
I tried again. Auckland to Fiji. Fiji to Kiribati. Kiribati to… I can fly to both Tonga and Vanuatu from Kiribati, but both flights only leave once a week, take 27 hours, and involve a layover back in Fiji.
I spent an entire week wrestling with Skyscanner until I found two options that weren't crazy expensive and worked for my dates:
New Zealand – Tonga – Samoa – Vanuatu – Fiji – Mexico
New Zealand – The Cook Islands – French Polynesia – Fiji – Mexico
It was then time to figure out which itinerary would work best for me, and I did that by looking at specific accommodation options for each place.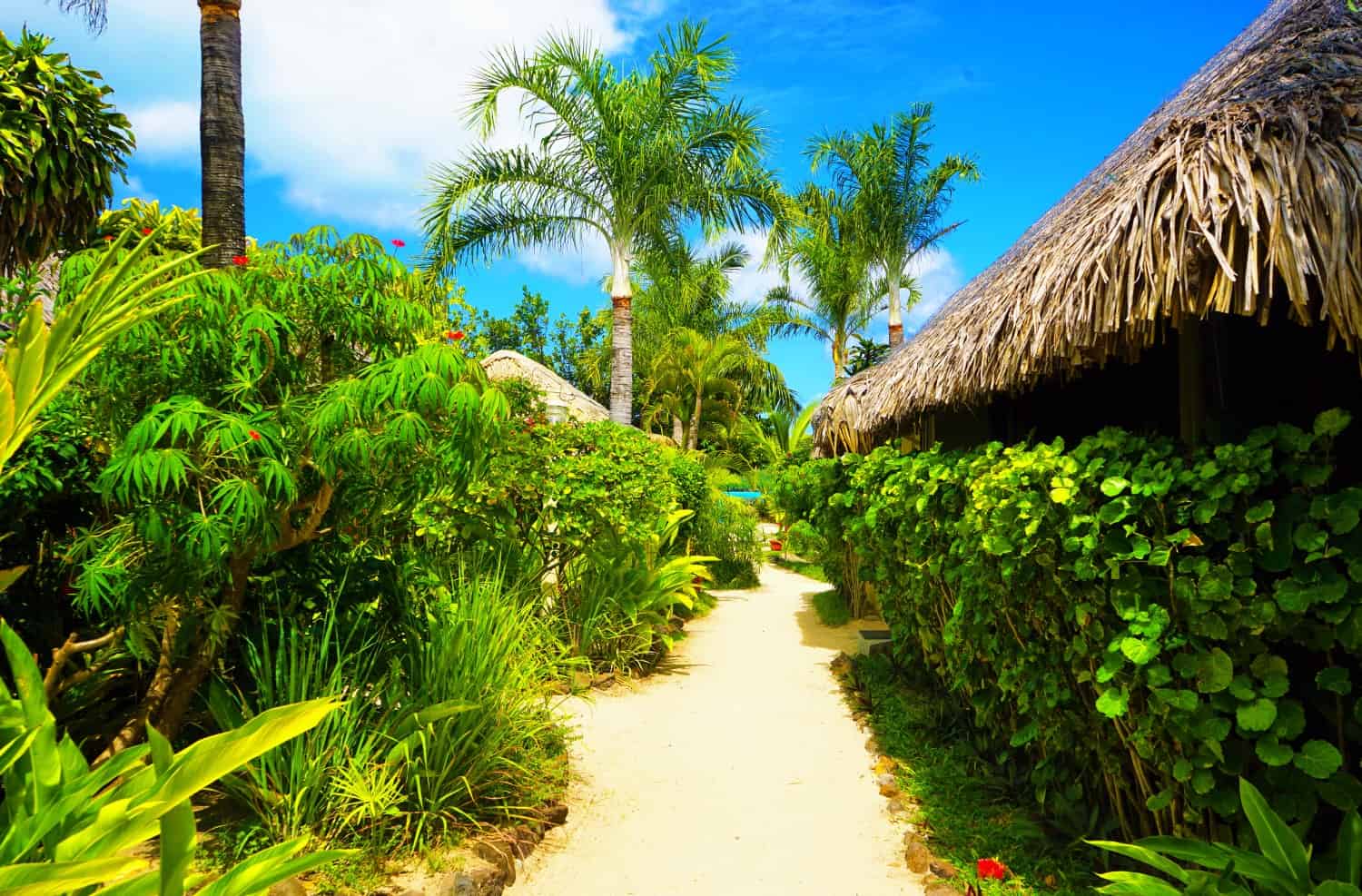 Step Three: Finding Cheap Accommodation in the South Pacific
The last thing I want to happen is for me to book my flights and find out all the accommodation I'd looked at isn't available any more.
That's happened to me way more frequently than I'd like to admit.
So, my next step is to open up Booking and enter in my specific travel dates to see what's available in my potential destinations. I want to check that I won't find myself in a situation where all of the cheap accommodation is fully-booked, leaving me to pay out for a luxury hotel instead.
I work quickly here, because I have also managed to book all of my accommodation for a place before and then found the cheap flights I had been planning to take have disappeared.
All of this means you can't spend weeks or even days dithering over your options. Book everything as soon as you've made your decision.
In this situation, this didn't help me make a decision. Every place I looked at had available accommodation for my stay that had great reviews and was within my budget of $30-70 a night.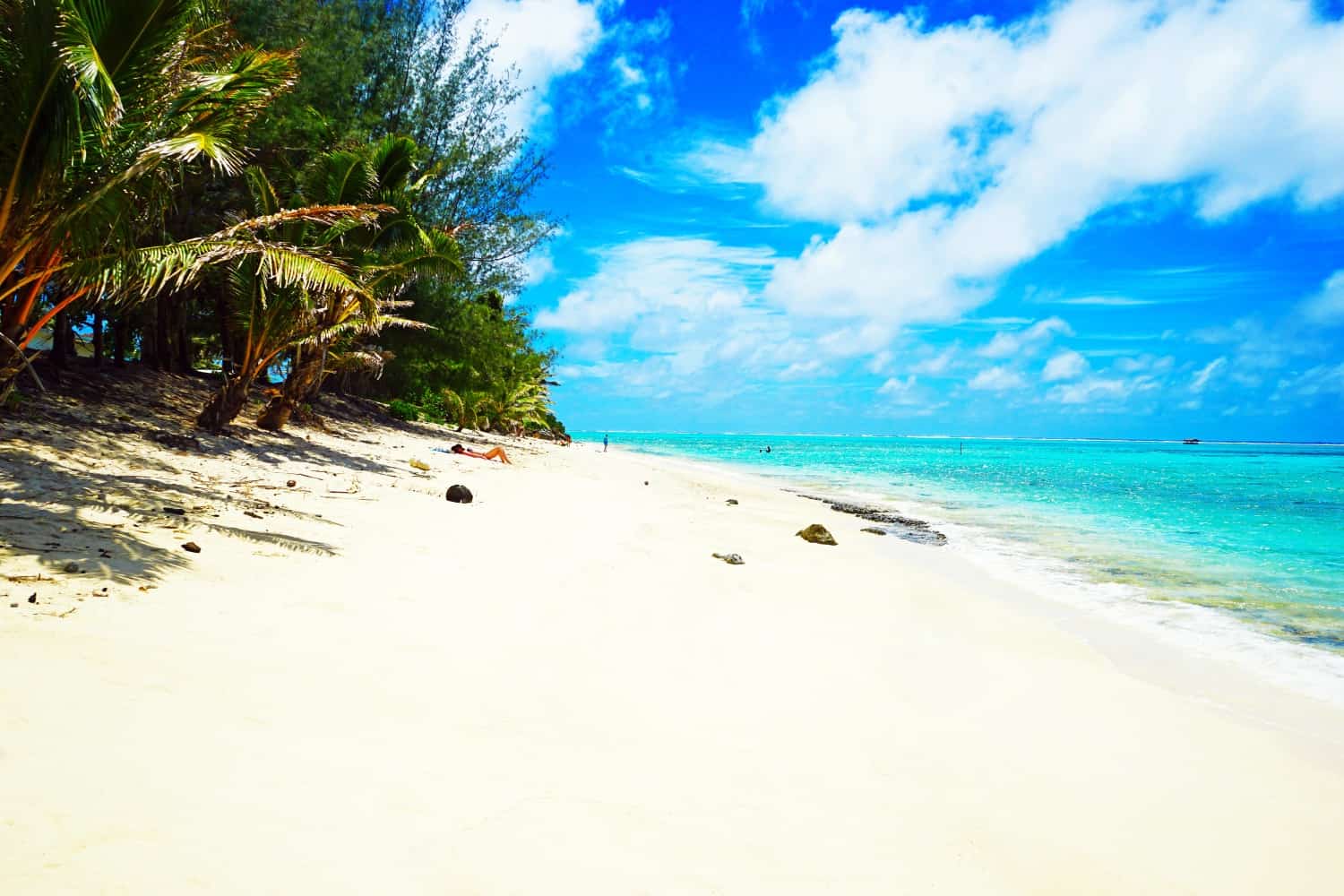 Step Four: Where Interests Me the Most
This had to be my deciding factor.
Samoa, Tonga, Vanuatu: they all looked amazing, but I struggled to find as much information about them online as I could the other destinations. They didn't look as beautiful, and they sounded trickier to travel around.
Cook Islands, French Polynesia, Fiji: Fiji is popular with backpackers who often island hop around the Yasawa Islands, which I'd always wanted to do, the Cook Islands is often a stopover on round-the-world trips, and French Polynesia has Bora Bora and I knew a guide about visiting it on the cheap would do well. Not only did these islands look more beautiful, but I knew that writing about them here would be more beneficial to you guys, too.
My decision had been made.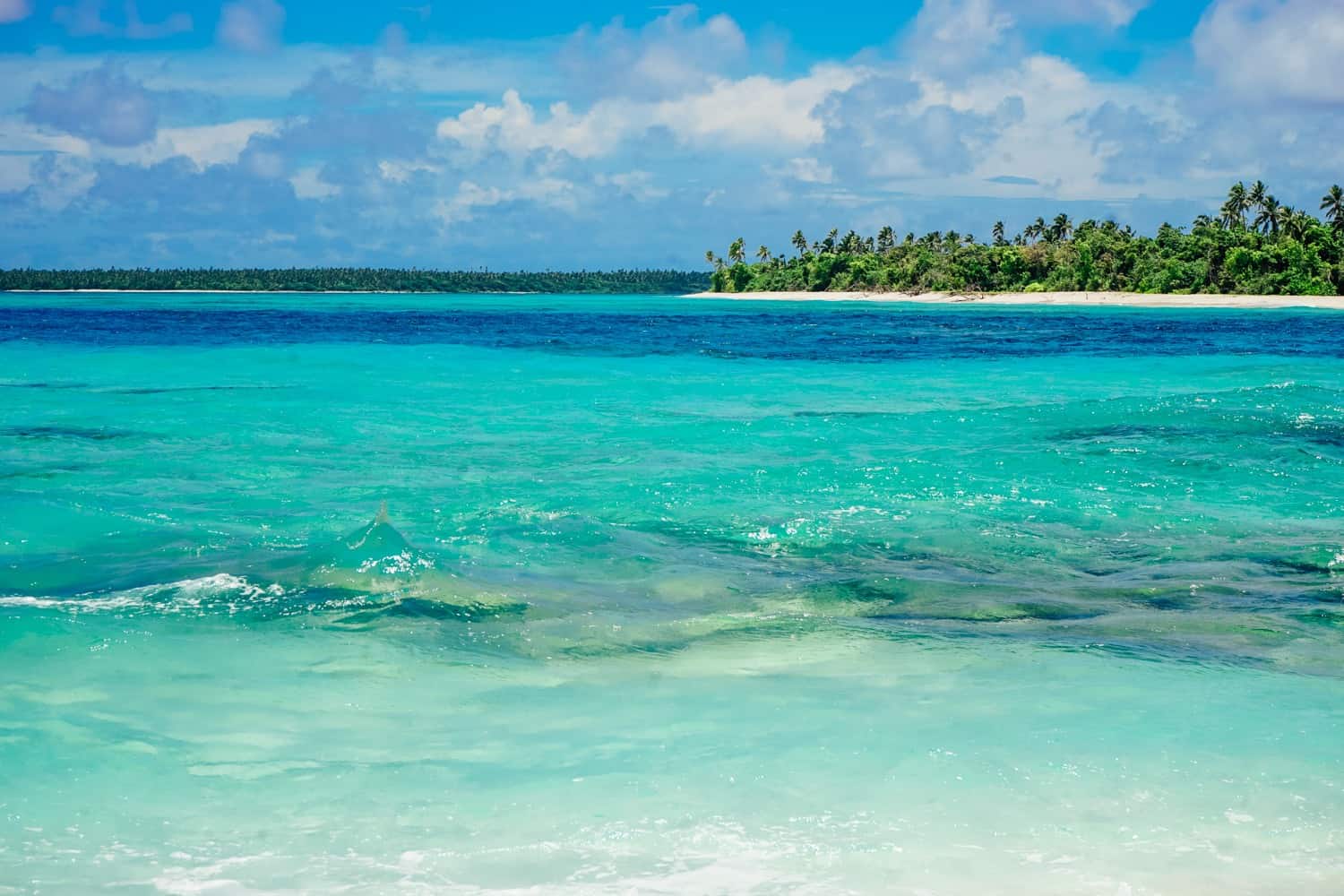 Step Five: Buy Travel Insurance
If you've read any other posts on Never Ending Footsteps, you'll know that I'm a great believer in travelling with travel insurance. I've seen far too many Go Fund Me campaigns from destitute backpackers that are unexpectedly stranded in a foreign country after a scooter accident/being attacked/breaking a leg with no way of getting home or paying for their healthcare. These costs can quickly land you with a six-figure bill to pay at the end of it.
In short, if you can't afford travel insurance, you can't afford to travel.
Travel insurance will cover you if your flight is cancelled and you need to book a new one, if your luggage gets lost and you need to replace your belongings, if you suddenly get struck down by appendicitis and have to be hospitalised, or discover a family member has died and you need to get home immediately. If you fall seriously ill, your insurance will cover the costs to fly you home to receive medical treatment.
I use SafetyWing as my travel insurance provider, and recommend them for trips to the South Pacific. Firstly, they're one of the few companies out there who will actually cover you if you contract COVID-19. On top of that, they provide worldwide coverage, don't require you to have a return ticket, and even allow you to buy coverage after you've left home. If you're on a long-term trip, you can pay monthly instead of up-front, and can cancel at any time. Finally, they're more affordable than the competition, and have a clear, easy-to-understand pricing structure, which is always appreciated.
With SafetyWing, you'll pay $1.50 a day for travel insurance.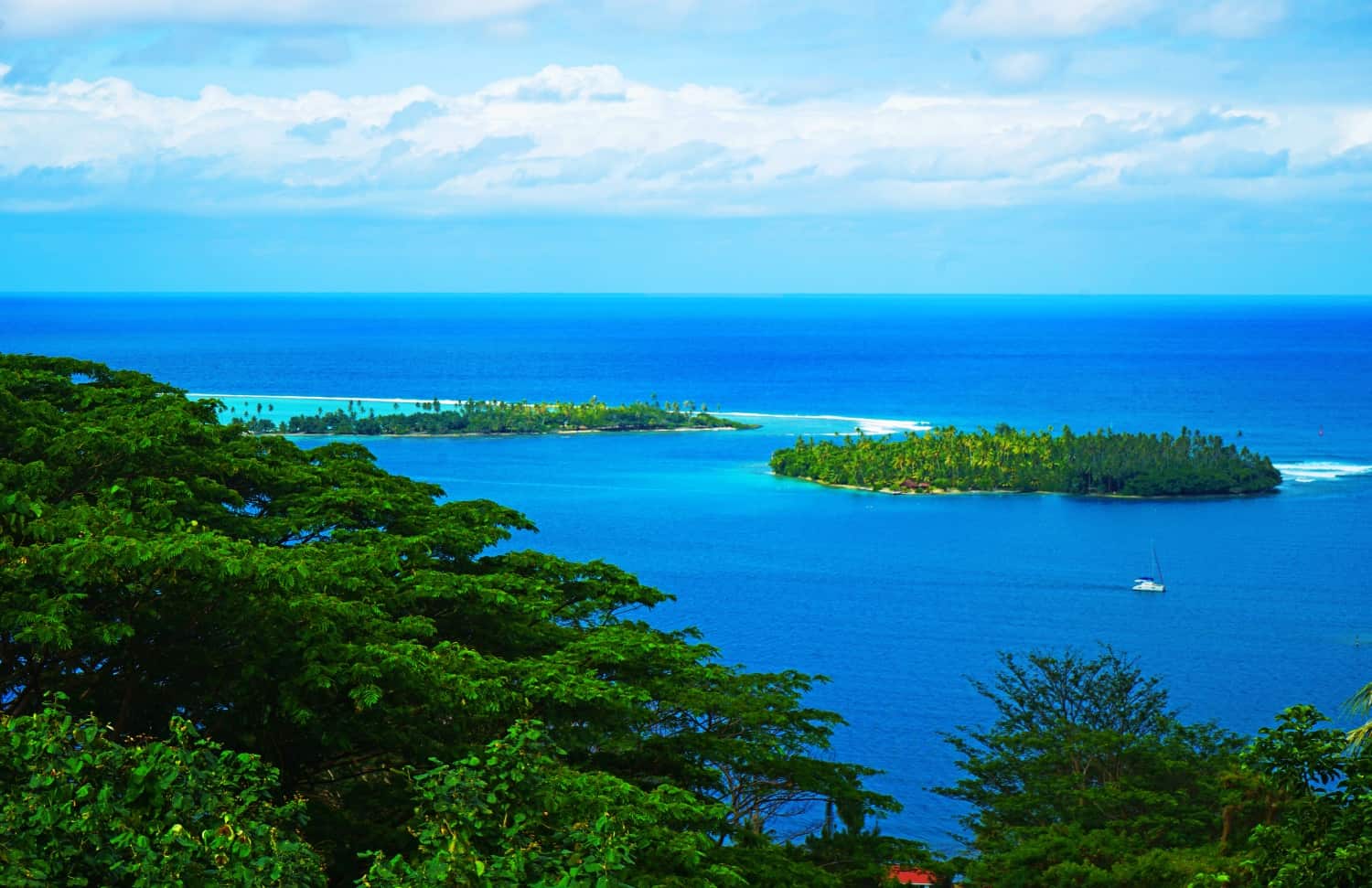 Would I Have Done Anything Differently?
Overall, I believe I made the right decision and I rank my time in the South Pacific as one of the best trips I've ever taken. You've seen the photos in this post: I spent an entire month in paradise!
My one concern about this trip was that the destinations I'd chosen might be too touristy and busy, and therefore expensive, but I didn't find that to be the case at all. The great thing about the budget travel scene in these countries is that most of the luxury travellers hide away in their resorts all day, leaving the islands free for the budget travellers to play on. Even on Bora Bora, I was surprised by how quiet the island was.
The only thing I didn't plan for on this trip (and should have done) was travel burnout. Three days on Rarotonga; four days on Aitutaki; one day on Rarotonga; one day on Tahiti; three days on Maupiti; three days on Raiatea; three days on Huahine; three days on Bora Bora.
Phew!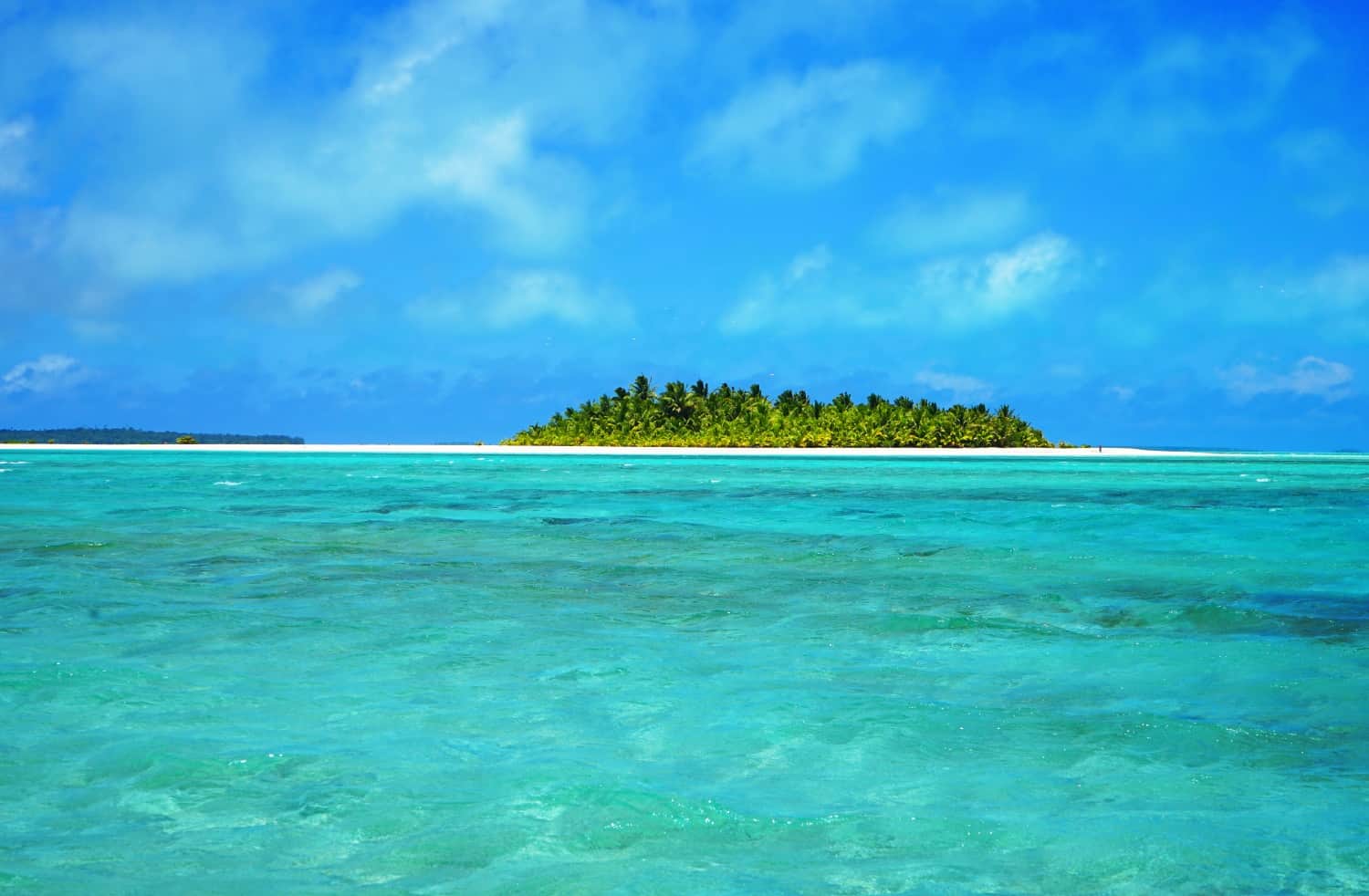 I found it tough to slow down in the South Pacific when there were so many thousands of beautiful islands to see and I had such a short amount of time in which to visit as many as possible.
I should have aimed for two countries over the space of a month, rather than three. When I returned to the South Pacific for two weeks a couple of years later, I decided to spend the entire fortnight in Tonga and it gave me a greater insight into the country.
That's something I'll be taking on board at the end of 2023, because I'll be heading back to the South Pacific once more! Part of me wants to return to the Cook Islands and French Polynesia to check out some of the lesser-visited islands; another part of me wants to return to Fiji and spend an entire month island-hopping; and another part of me is desperate to check out some new countries and head to Samoa and Vanuatu.
I can't tell you where I'll be going yet, but I can tell you that, man, I'm not looking forward to the planning process.
And that's how you plan an island hopping adventure in the South Pacific! What's the trickiest trip you've ever had to plan?
Related Articles on Travel in French Polynesia

🇵🇫 What's it Like to Travel in French Polynesia?
🏖 How to Travel Bora Bora on a Budget: It's Possible!
🛫 Flying in French Polynesia is Spectacular
⛰ Meet Maupiti: the Bora Bora of 50 Years Ago
🙈 Stranded and Afraid in Maupiti
🏝 How Not to Travel Raiatea
💗 Huahine Travel Guide: My Favourite Island in the South Pacific
Related Articles on the Cook Islands

🇨🇰 What's it Like to Travel in the Cook Islands?
💰 How to Travel the Cook Islands on a Budget (2023): It's Possible!
🏝 You Have to Take a Lagoon Cruise in Aitutaki
Save This to Pinterest