How to begin writing about my life-changing trip to Rajasthan?
I've spent the past week wrestling with just that, trying to figure out which blog post to write first. I can't remember taking a trip that blew my mind so much as my three weeks in Rajasthan did, and I'm both speechless and stumbling over sentences in a frantic desire to share just how wonderful this part of the world is.
I absolutely adored my time in India's desert-filled state.
I think it's best, then, to focus exactly on that, and make today's post all about the things that made me fall in love with the Land of Kings.

Rajasthan is Perfect for First-Time Visitors to India
I don't know about you, but I delayed travelling to India for years due to one main reason: I was intimidated.
I'd read dozens of horror stories from women who had experienced nothing but terrible times. And as much I was eager to experience India for myself, I was fearful it would be a disaster. I thought I'd be groped and hassled and scammed and end up losing my mind from the noise and pollution and chaos. Everyone seems to find themselves with a love-hate relationship with India, and I was more than a little nervous over what would comprise the hate parts of my trip.
Well, I have nothing but love for Rajasthan.
As I write this blog post, I can't think of a single bad experience I had during my three weeks in the state. I felt safe, I felt welcomed, I felt looked-after by locals. It was easy to get around, I didn't get scammed, I wasn't groped. I didn't even notice any men paying me attention. I loved it all, every aspect of travel there. When I explored alone, I felt as safe as I do back in the U.K.
If you're thinking about travelling to India for the first time, I can't recommend Rajasthan enough.
This state is popular with tourists and that means you're not going to stand out in a crowd. And if you're not standing out, you're not going to be stared at or treated as an oddity. There's tourists all over the place in Rajasthan, from solo women in their early-twenties to couples in their eighties, so there's no need to worry about attracting tons of attention.
On top of that, there's a well-worn tourist trail, which makes it simple to get around as a tourist. You'll also be heading to the same places as the travellers you meet, so it's easy to make friends. All of this makes travel in Rajasthan feel so simple, in a country that has a reputation for being anything but.
I honestly found Rajasthan just as easy to travel around as Thailand! And I count Thailand as one of the easiest countries in the world to visit. I booked all of my trains online and in advance through 12Go Asia, all of my travel days were comfortable, all of the trains were on time, and Uber made getting anywhere else super-easy. Pretty much everyone I encountered in Rajasthan spoke English and all of the restaurants had English menus. Every time I got lost, somebody would go out of their way to help me.
Rajasthan felt like the perfect introduction to India, because yes, you get the chaos and the colour and unbelievable sights, but you also feel safe while you're experiencing it.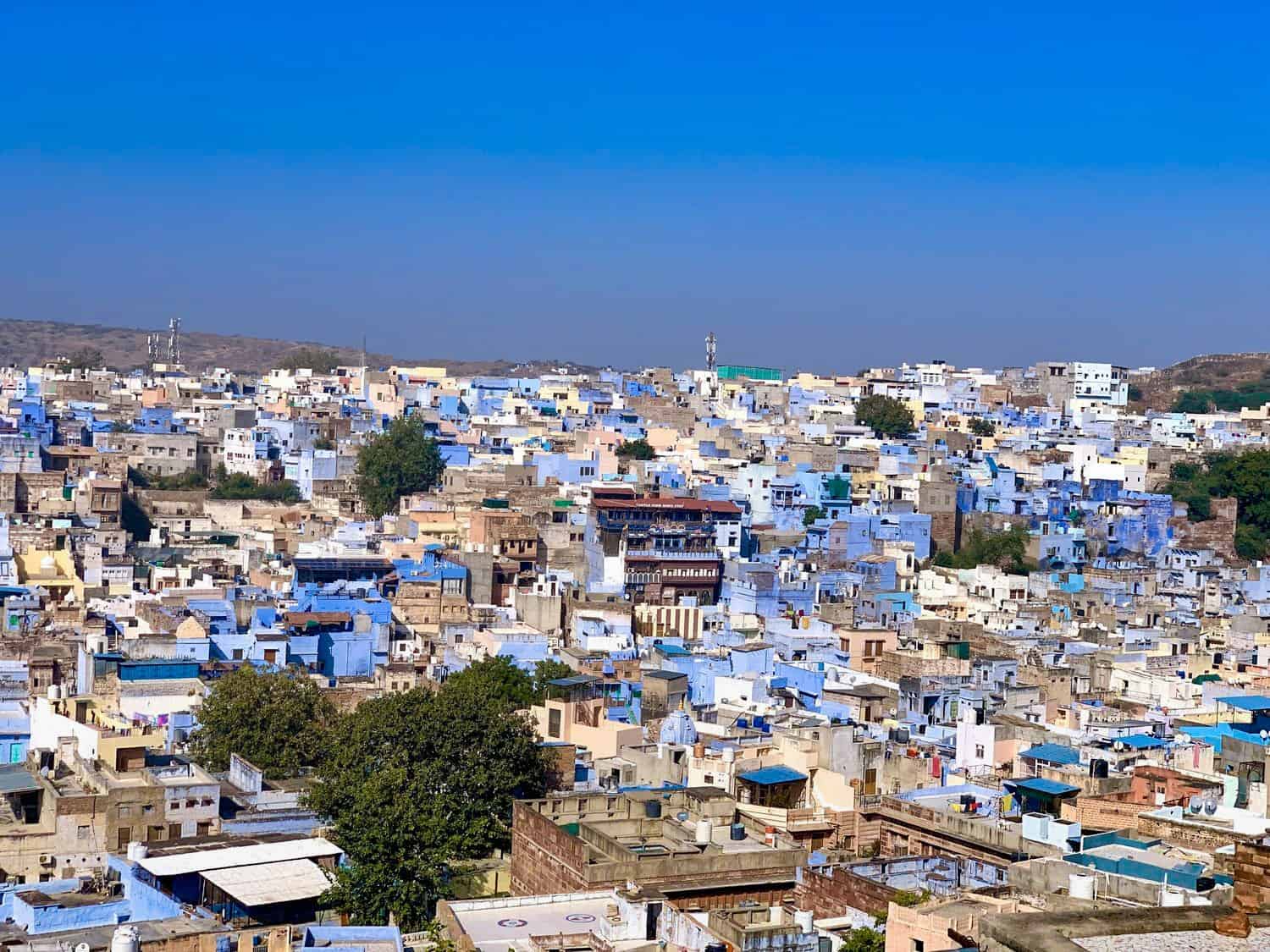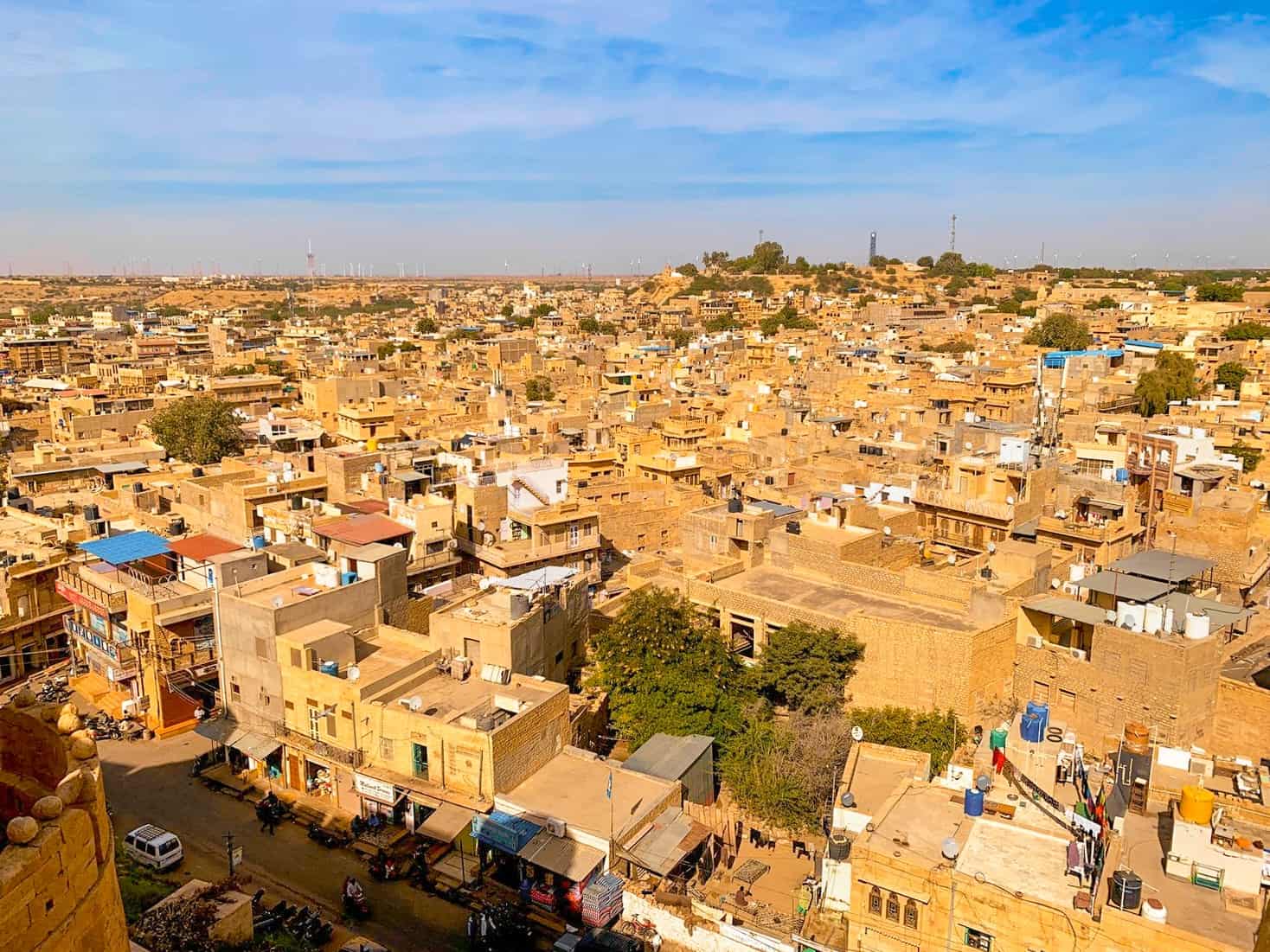 There Are So Many Colourful Cities
When I think of my time in Rajasthan, I think of the colourful cities. All of the major cities in the state are painted different shades of colours, and it's wonderful for taking photos.
Jaipur is the Pink City, Jodhpur is the Blue City, Udaipur and Pushkar are the White Cities, Jaisalmer is the Golden City, and Bikaner is the Red City. I think Jodhpur was the most photogenic city for me, with Jaisalmer coming in at a close second.
If you love colour and vibrance when you travel, Rajasthan is the place to go.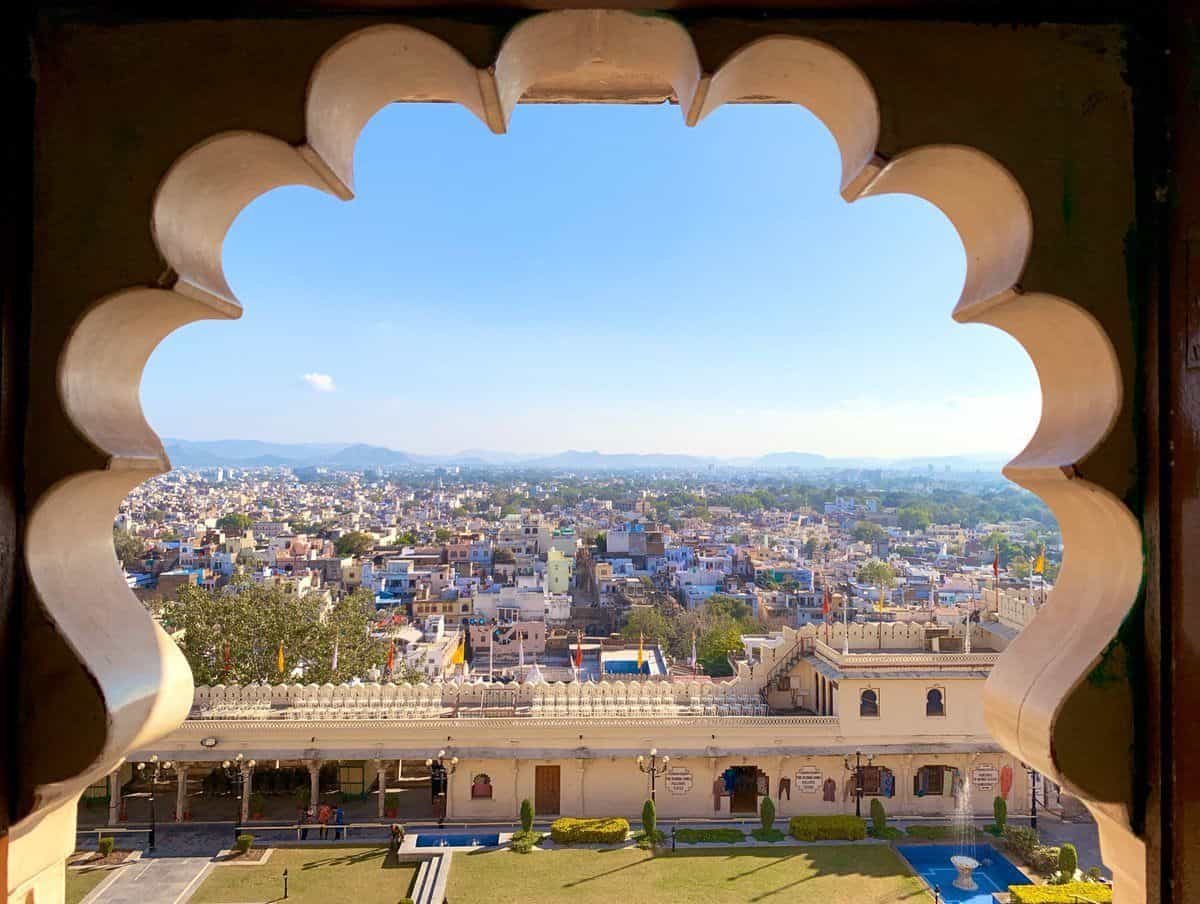 You Could Spend a Month Here and Not Get Bored
If Rajasthan was a country, it'd be one where you'd be told you need a minimum of a month to see it all. That really impressed me — how many countries are there where you can spend a full month travelling around one region and feel as though everything you visited was one of the most incredible sights of your life? But that's Rajasthan.
I spent three weeks in India's desert state and still came away with a long list of places I'd skipped over. And, my friends, I saw a lot. I spent time in Jaipur, Abhaneri, Bundi, Kota, Pushkar, Chittorgarh, Kumbhalgarh, Ranakpur, Udaipur, Jodhpur, and Jaisalmer. I saw a huge amount of the state and yet…
I didn't take a safari to see wild Bengal tigers at Rathanmbore National Park. I didn't get to spend time hiking around Rajasthan's only hill station at Mount Abu. I didn't see the infamous rat temple in Bikaner. I didn't spend time bird-watching at Bharatpur Bird Sanctuary. I didn't have time to see the famous paintings in the Shekhawati region. I didn't spend more than half an hour in Ajmer. The list goes on.
You could spend an entire month in Rajasthan, see nothing but amazing attractions and monuments, and still feel as though you've not seen it all. I know that after my fast-paced three weeks in the state, I'm still eager to return.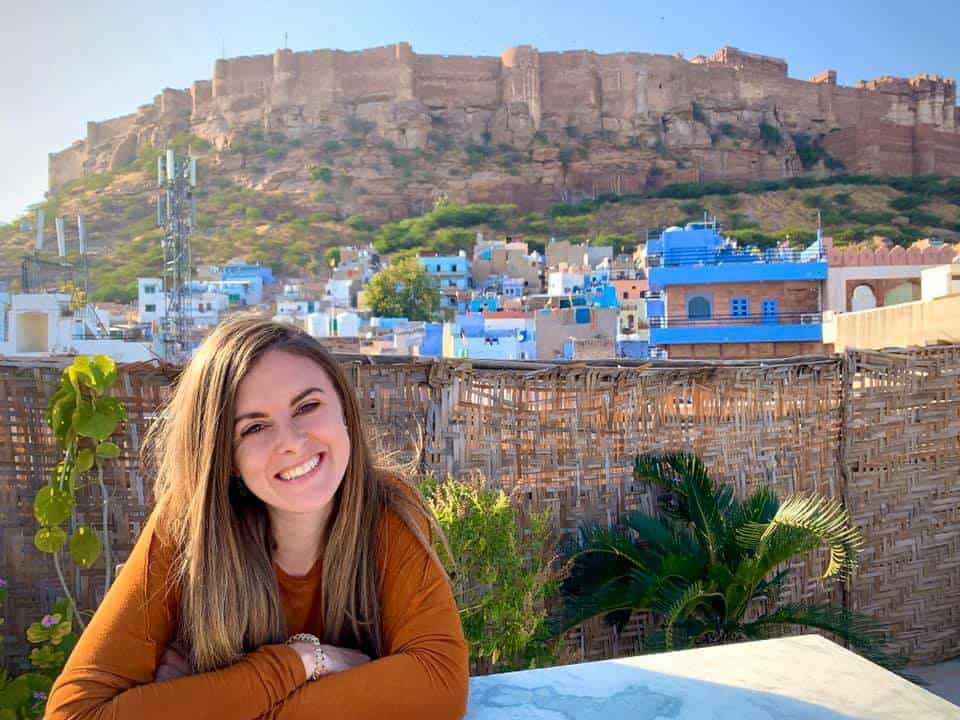 The Forts Are Incredible
Rajasthan is known for its impenetrable ancient hill forts, towering over bustling cities and expansive landscapes. Six have UNESCO World Heritage Site designation — Chittorgarh; Kumbhalgarh; Sawai Madhopur; Jhalawar; Jaipur; and Jaisalmer — and it's not hard to see why. Each and every one of them had something new and awe-inspiring to offer up, and many of them required several hours to explore.
I think the most impressive for me was sprawling Chittorgarh — the largest fort in the country — and I was so happy I made the effort to take a day trip from Udaipur just to see it. I also loved walking around Mehrangarh in Jodhpur, admiring the views from Jaisalmer Fort, marvelling at crumbling Taragarh in Bundi, and spending time at Kumbhalgarh, which is home to the second largest wall after the Great Wall of China.
I thought I would get fort-ed out in India, just as I get temple-fatigued in Thailand, but it just didn't happen. The forts were so impressive that Dave and I managed to have a solid hour-long discussion over which one was our favourite and had only narrowed it down to five by the end of it.
And don't forget about the palaces! Rajasthan is known as the Land of Kings and there are so many royal palaces to have a wander around. The architecture in these buildings was often extraordinary, filled with stained-glass windows, extravagant rooms, and breathtaking views. Udaipur's City Palace was easily my favourite.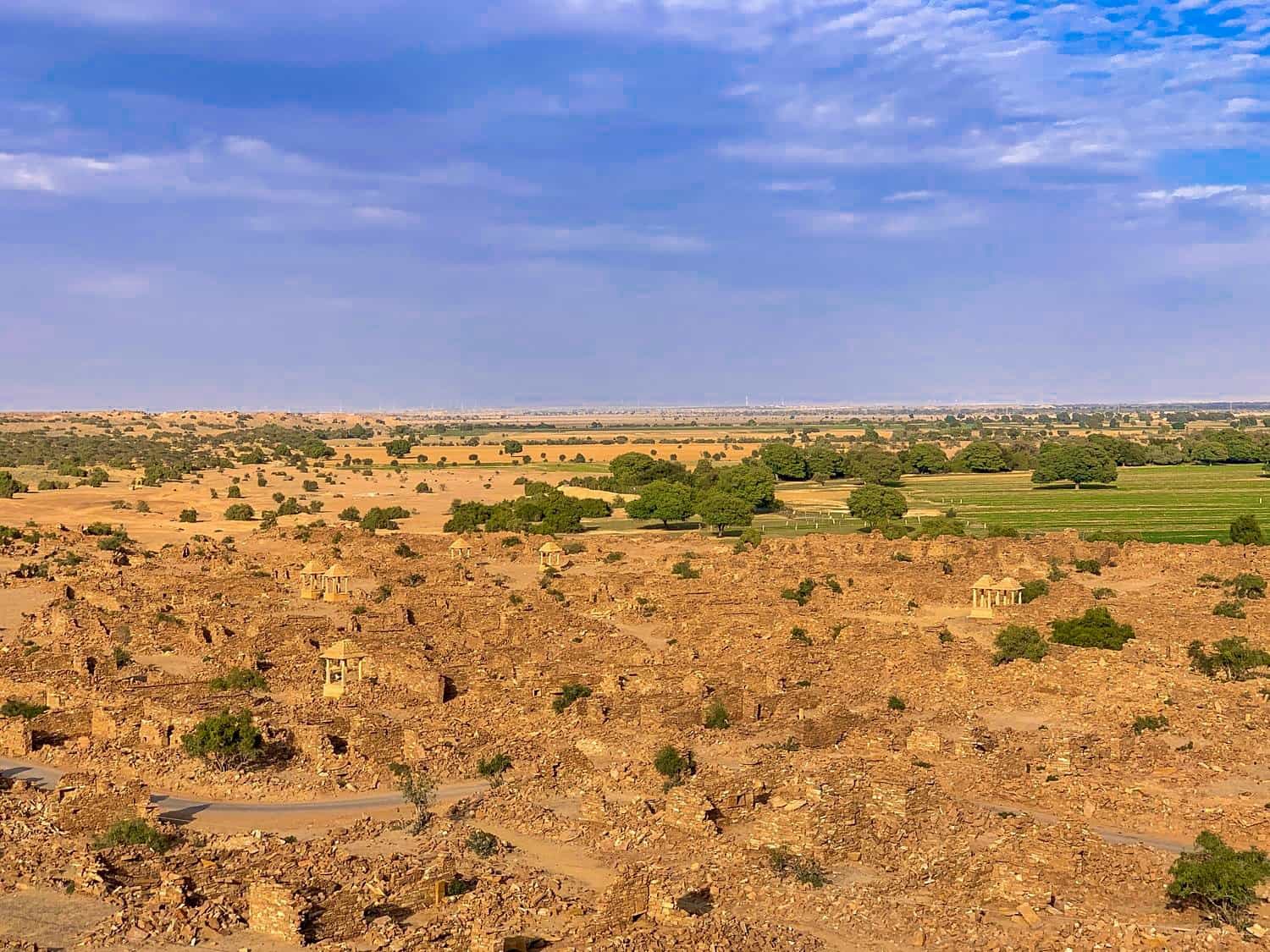 There's Even a Ghost Town
Whenever I start researching an upcoming destination, I look for lesser-known, unusual attractions that I can write about. And the one thing that always gets me excited? Learning that there's a ghost town to explore. There's something about abandoned places that once thrived that fascinates me. So far, I've been to Pripyat in Ukraine, Al Thakhira in Qatar, The Monte Palace Hotel in the Azores, and Kolmanskop in Namibia.
Just outside of Jaisalmer, there's a ghost town with a fascinating background.
Three hundred years ago, Kuldhara was a prosperous Rajasthani village around 12 miles south-west of Jaisalmer. At this time in Indian history, Salim Singh, the douchebag minister of Jaisalmer, decided he wanted to marry the daughter of the village chief of Kuldhara. Determined to force her to be his, he warned protesting villagers not to stand in his way, declaring that he'd levy enormous taxes on them if they did.
Afraid of the minister, every single Kuldhara resident packed their bags and left in the middle of the night, all at once. They left everything behind and cursed their village as they did so, ensuring that nobody would be able to live in Kuldhara again. Anyone who has since tried to move in has spoken of frightening paranormal activity and quickly left. Most bafflingly of all, not a single person witnessed the villagers leave and they've never been seen again.
Other people believe the people of Kuldhara left after a large earthquake or due to a diminishing water supply, so take the dramatic story with a grain of salt.
Whatever the truth is, it was so interesting to spend some time walking through the ghost town, dodging a lone camel passing by, and contemplating the bricks left behind, wondering where the villagers ended up.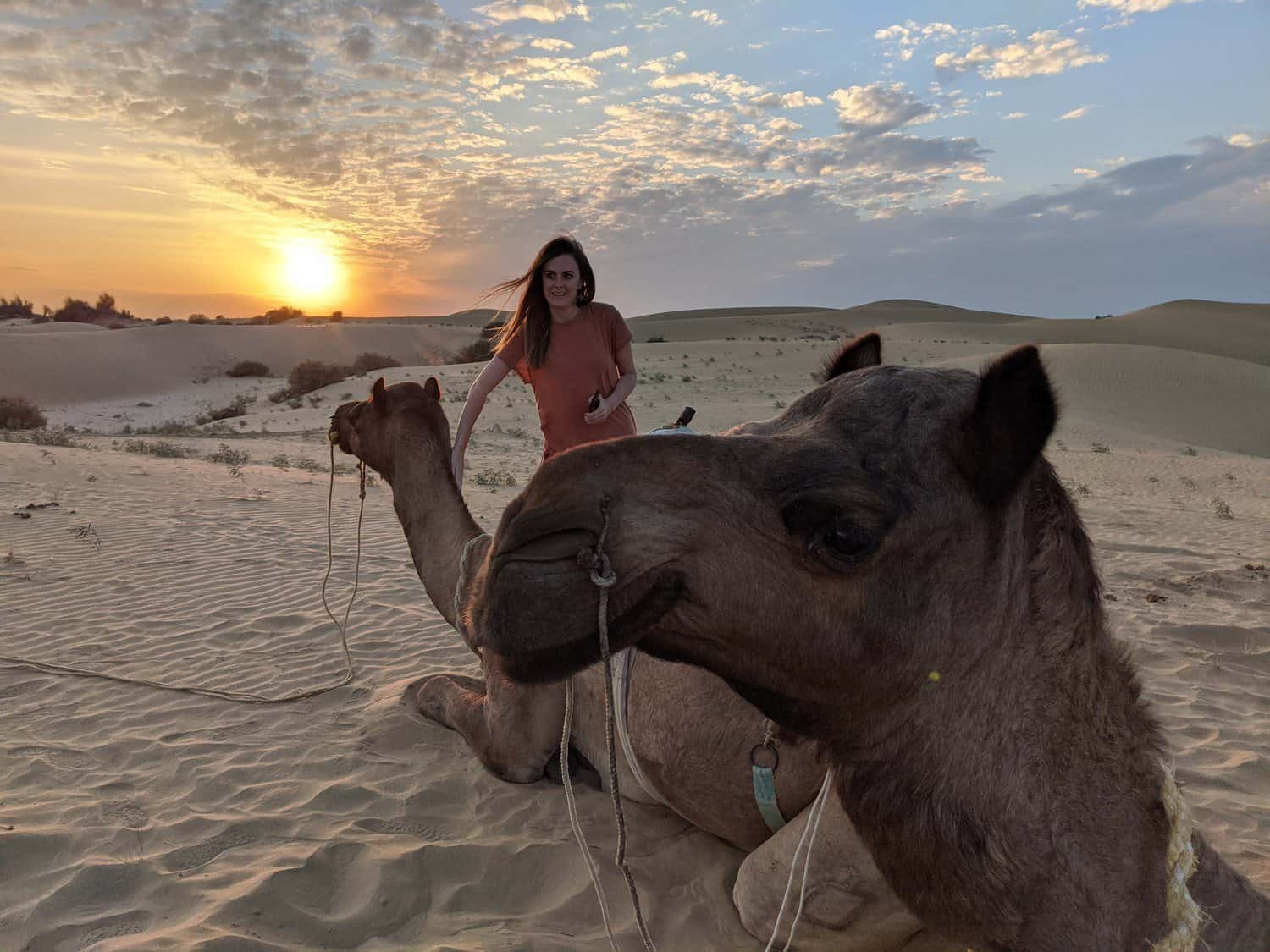 You Can Get Up Close to Wildlife
You wouldn't expect a sand-filled state to harbour much wildlife, but Rajasthan is home to a surprising number of safaris and sanctuaries.
One of the highlights from my trip to Rajasthan was getting to take a camel safari into the Thar Desert. Most travellers opt to do so from Jaisalmer, close to the Pakistan border, but you can also have a desert experience in the Pushkar, Bikaner, Jodhpur, and a handful of other places. I loved the entire trip out of Jaisalmer, riding through the desert, watching the Milky Way appear above us, and having our guide cook a delicious meal with so few resources.
While I didn't find time to go to Ranthambore National Park, it's easily one of the best things you can do in the state. With just three weeks to try and see as much of Rajasthan as possible, I was worried about adding Ranthambore to my itinerary — it'd likely take three days out of my trip and there were zero guarantees I'd see anything. However, once I was on the ground and meeting other travellers, I was surprised by how many people lucked out and spotted one of the rare Bengal tigers. This is definitely on my list to do next time.
In addition to Ranthambore, Kumbhalgarh Wildlife Sanctuary is one of the best places to see leopards, wolves, and sloth bears and at Sariska National Park, growing numbers of leopards and tigers roam through the area. UNESCO World Heritage Site Keoladeo National Park is one of the best places in the world for bird-watching. If you get lucky while travelling in Rajasthan, you might spot an endangered Ganges river dolphin swimming through the state.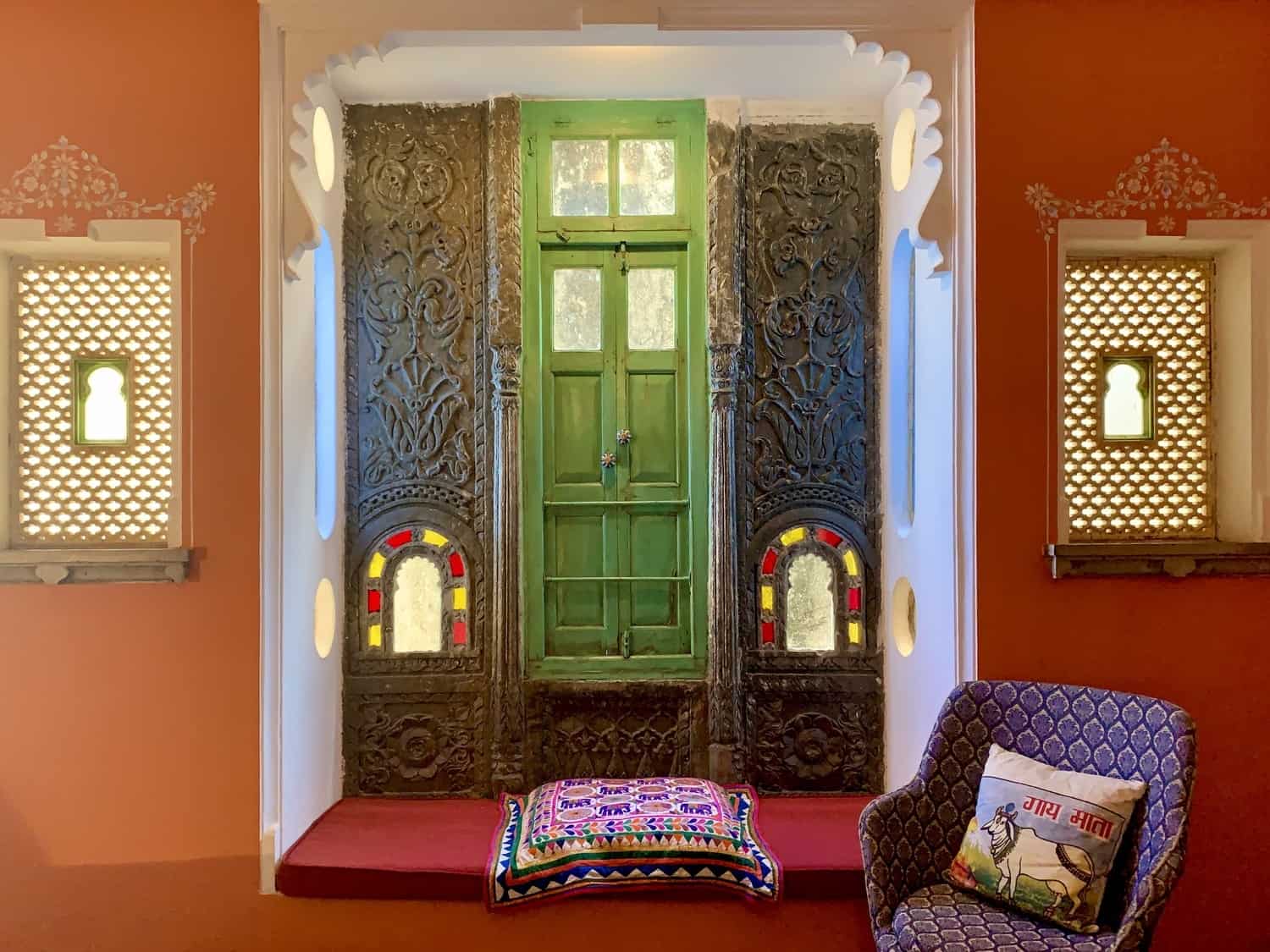 The Accommodation is Fantastic
India has a reputation for being one of the cheapest countries in the world for travellers and it certainly can be inexpensive. If you wanted to get by in $1 a night dorms, on $1 a dish meals, you could do so without too much effort.
If you have more cash to spend, though, you can land yourself some seriously impressive accommodation.
The hardest aspect of booking accommodation in India is deciding on a place to stay. Indian hospitality is on a whole other level, and there are dozens of places on Booking in every city with a 9.8+ rating from hundreds of legitimate reviews. Every single place I looked at sounded like it could be one of the best guesthouses I would ever stay in, so it took hours to narrow down the list to just one.
Rajasthan is known for having beautiful palaces that have been turned into heritage hotels and havelis. I stayed in some exceptional places while I was in India and I'd recommend all of them apart from the place I stayed at in Kota, which sucked. Here's where I would recommend staying:
Jaipur: I opted for this basic private room in a quiet location at a cost of $24 a night. There were fantastic breakfasts up for grabs, the hotel was next to some great restaurants, and the owner was so helpful in the loveliest kind of way. The guesthouse is built right up against a fort, which made for a particularly cool location. I didn't like the more touristy parts of Jaipur, so staying in a more local neighbourhood made our experience so much more enjoyable.
Bundi: I loved our accommodation in Bundi! We booked at this homestay at a cost of $19 a night, I was sold. We had a beautiful room with an incredible view over the fort and palace. The owners were so welcoming and it was in a perfect location. Bundi is home to uniformly terrible accommodation, so this homestay is basically the only decent place in town. And the homemade dinners? Phenomenal!
Pushkar: I absolutely adored the owners of our homestay in Pushkar, where we paid $25 a night. They were some of the loveliest people I think I've ever met. They greeted us with cups of chai and plates full of food and snacks and treats, and every breakfast was full of so many freshly-baked options. When Dave mentioned that he can't eat dairy, the owner walked down the road to buy him some breakfast options that were free of lactose. So kind! The room was clean and airy, and it was great to be staying a 5-minute walk from the centre of Pushkar.
Udaipur: I splurged on this beautiful guesthouse — pictured above — in Udaipur at a cost of $79 a night. It's definitely pricey for India, but if you feel like treating yourself, I can highly recommend it. In chaotic Rajasthan, it was so wonderful to take a break from the pandemonium and stay in a calming environment. The guesthouse had super-helpful staff, beautifully decorated rooms, and a fabulous breakfast.
Jodhpur: I opted for this beautiful guesthouse in Jodhpur at a cost of $29 a night and I'd say it was the best-value place of anywhere we stayed in India. The Indian breakfasts were delicious and enormous, the owner helped us out with seeing the best things in the city, and the views from the rooftop terrace over Jodhpur were incredible. Finally, the rooms were so cool! I loved the furnishings and vibe of the place, and easily could have stayed for a month.
Jaisalmer: I chose this wonderful guesthouse in Jaisalmer at a cost of $45 a night. Jaisalmer is home to a living fort, which means you can stay inside its walls. As cool as that sounds, I strenuously recommend not doing so. The hotels are damaging the walls of the fort due to excessive water usage, and the Indian government is even trying to pay hotel owners to leave in order to protect the complex. The guesthouse we stayed in was a 5-minute walk to the fort and I loved being able to look out on to it. The staff were so chilled-out and helpful, and they helped us book a kickass tour to the desert and ghost town. Our room was gorgeous and spacious, and the rooftop terrace had a great view of the city.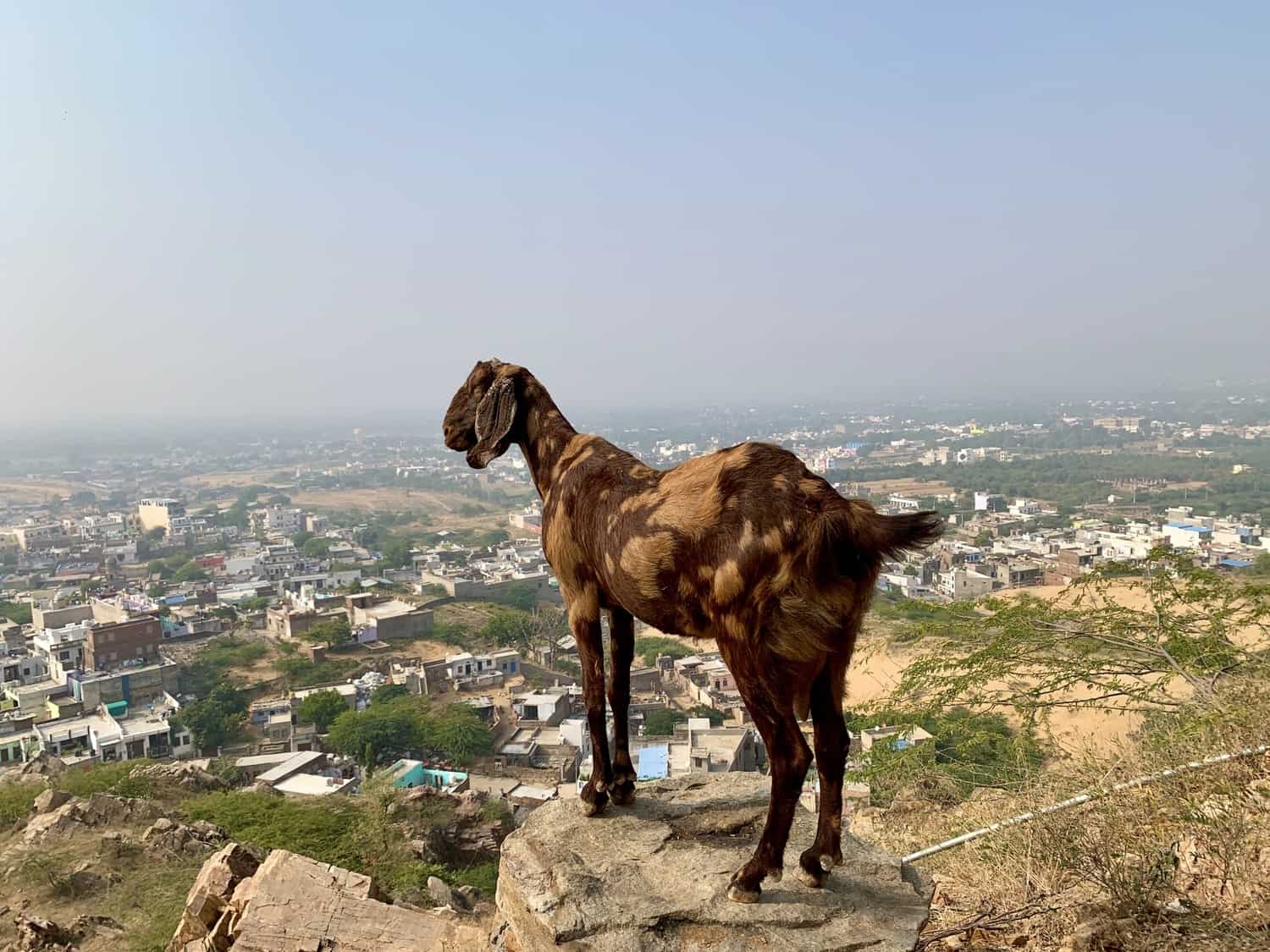 Rajasthan is a Perfect Winter Destination
Every time winter rolls around in the Northern Hemisphere, I begin packing my bags to head somewhere warmer. Rajasthan is the perfect place to visit at this time, with December one of the best months to see the region.
We had glorious weather while we were in Rajasthan. Temperatures ranged between 26°C at midday and 12°C at night. For most of the trip, we had nothing but blue skies, although pollution and fog can definitely be a problem at this time of year. That's the only downside to visiting in December and January.
There was one day that was cold in Jodhpur, when temperatures dropped to 8°C, but other than that, I generally moved around at my ideal temperature range.
During the summer months, Rajasthan can have temperatures as high as 50°C and I can't imagine how horrendous that would be for sightseeing and travel. I believe one of the reasons why the noise and chaos didn't really get to me in India was because I wasn't sweating my ass off and feeling uncomfortable all day long.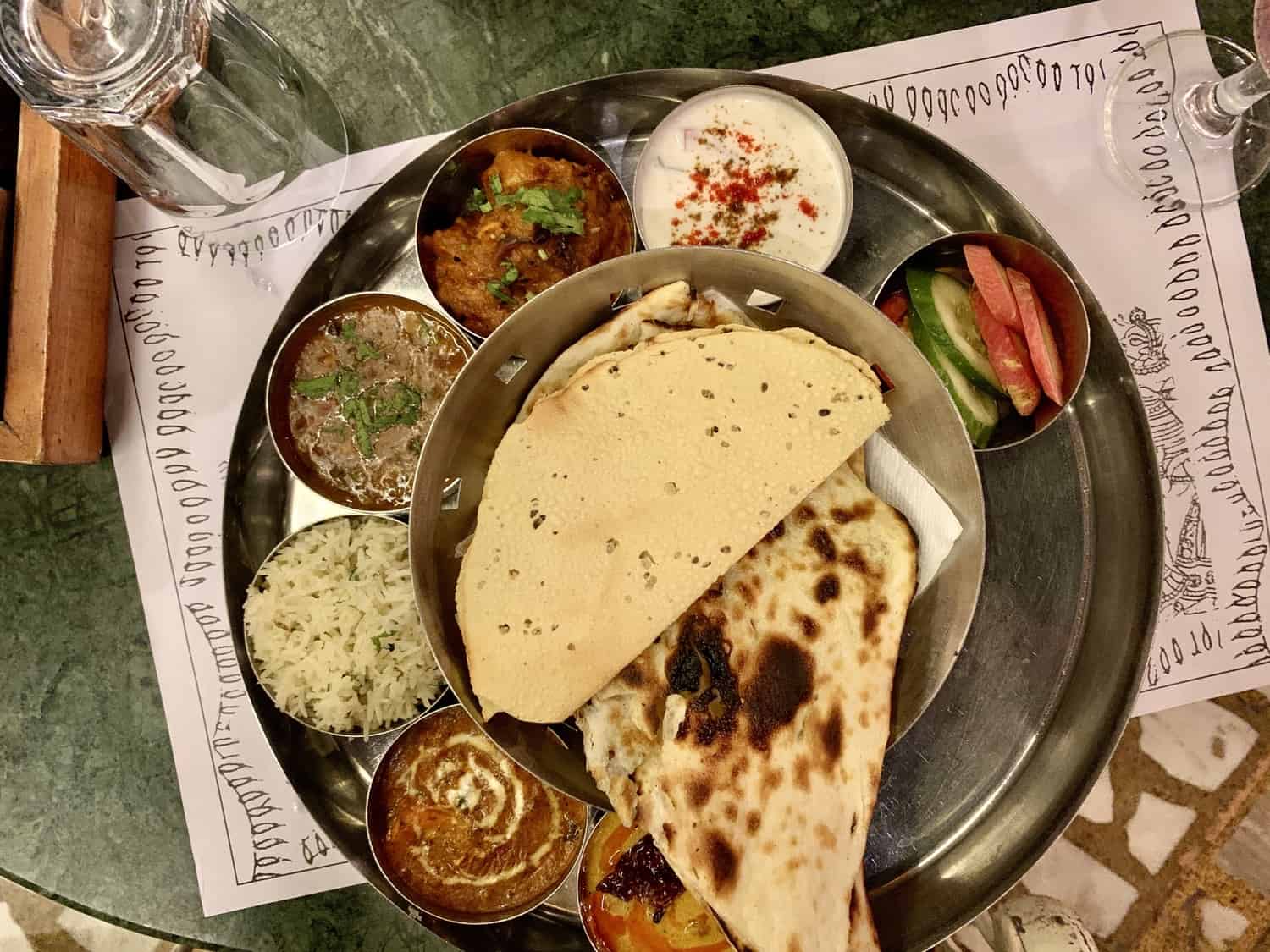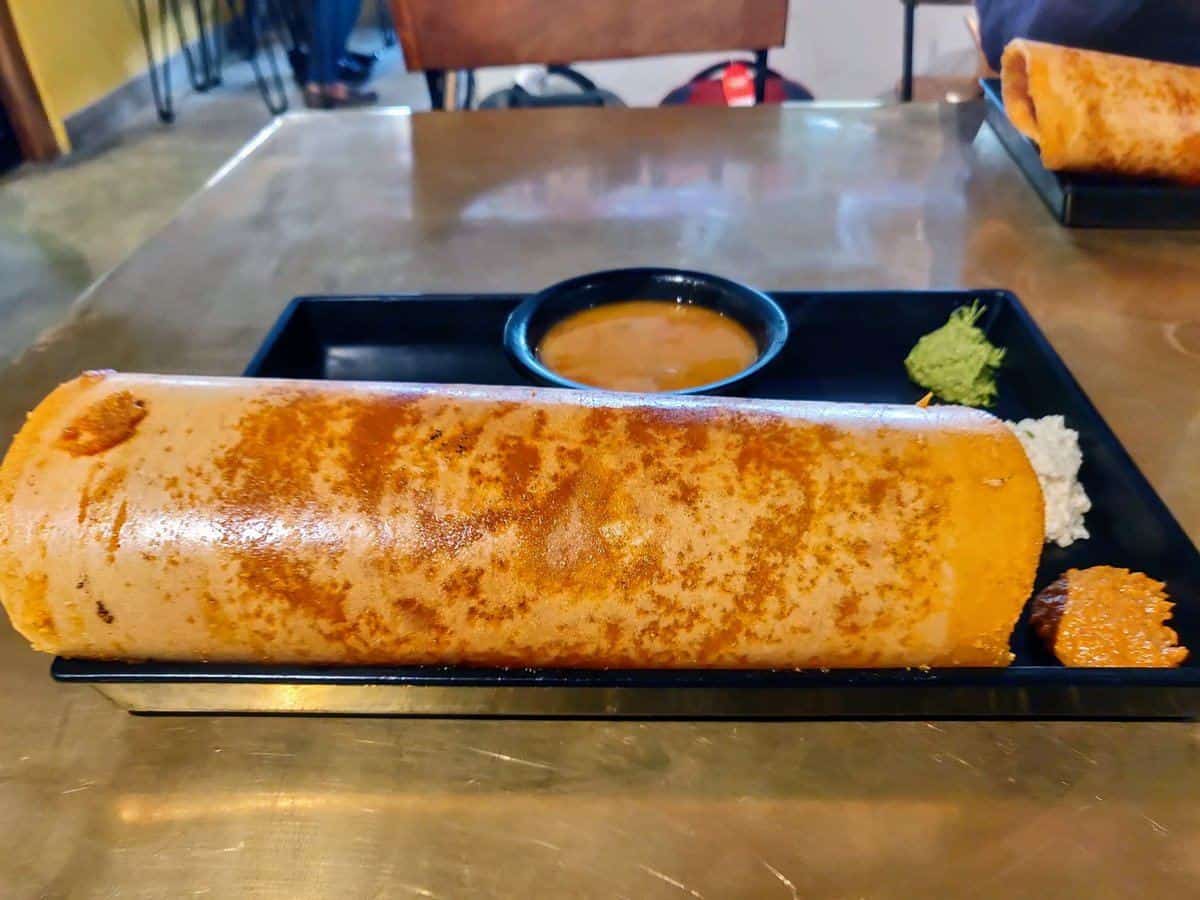 Rajasthani Food is Interesting and Delicious
Listen up, I have an important announcement to make: India has the best food in the world.
Despite being intolerant to turmeric and therefore being in pain after most of my meals, I still think it's the best place in the world to eat. I was knowingly making myself sick while travelling in India, which shows how much the local dishes are worth eating. The food was unbelievable, and I especially loved sampling the local dishes from Rajasthan.
Being an arid desert state, Rajasthani food has always needed to be prepared with little water. Dishes needed to last several days and to be eaten without heating, if at all possible. Rajasthan therefore has the most number of vegetarians of any state in India, and Pushkar is especially vegan-friendly.
It's worth mentioning that if you're lactose-intolerant, you're going to struggle here, as vegan in Rajasthan usually means no meat and eggs, but plenty of butter and milk and cream and ghee. Dave and I travelled with lactase enzyme tablets and had one before every meal — life-changing! Almost every dish in Rajasthan seemed to have dairy in it, so this was a good way to avoid the stomach cramps.
Anyway! My favourite dish in Rajasthan was gatte ki sabji. It was so good! It's a gravy-based dish, full of tomato, buttermilk, and tons of spices, which results in a rich, tangy flavour. Steamed chickpea dumplings are then added to the gravy, and it makes for a delicious dish.
One of the most iconic Rajasthani dishes is dal baati churma. Baati is hard bread that's kneaded with yoghurt and salt and has an extended shelf life. It's eaten with dal (lentil curry) and churma (crumbled chapatis that are cooked in ghee and sugar).
You should probably go vegetarian for your time in India to reduce your risk of food poisoning, but I decided to opt for just one meat-based dish during my month in the country. Laal maas means red meat, and it gets its colour from the hot chillies that are used in this mutton-based curry. I loved it so much!
And finally, I have to mention my favourite breakfast dish in Rajasthan: pyaaz ki kachori! This dish originated in Jodhpur, and is a flaky, deep-fried bread that's filled with onions, potatoes, and spices, then served with coriander and a tamarind chutney.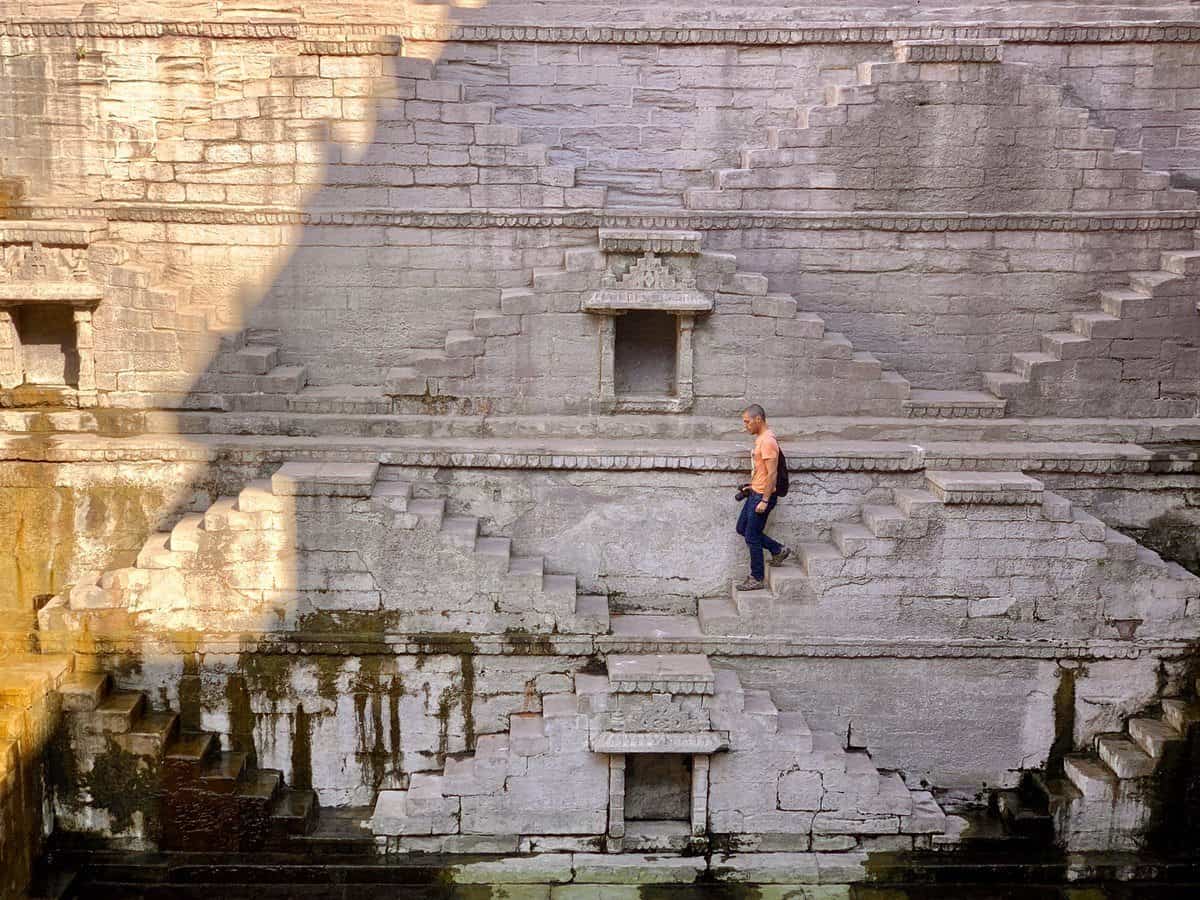 Oh, the Stepwells
Stepwells are exactly what they sound like: wells in the ground with steps reaching down to the water level. In reality, they're fascinating to visit and provide the perfect backdrop for your travel photos. You can find stepwells all over India, but they're especially common in Rajasthan, where the need for water is high. In Bundi, there are 50 of them to see!
Abhaneri is home to Chand Baori, the largest stepwell in the world. Unfortunately, you can't walk down the steps, but it's still worth seeing to marvel at the sheer size of it.
Bundi has dozens of stepwells to visit, and my favourite was the most famous one: Raniji ki Baori, which was so ornate and pretty. The other stepwells in Bundi didn't have an entrance fee and were therefore blanketed in trash, but still interesting to visit and see the different styles of well.
My overall favourite stepwell, however, was in Jodhpur. Toorji Ka Jhalra was clean and free to wander around. It was here where I was able to get the stepwell photos I'd been dreaming of before arriving in India.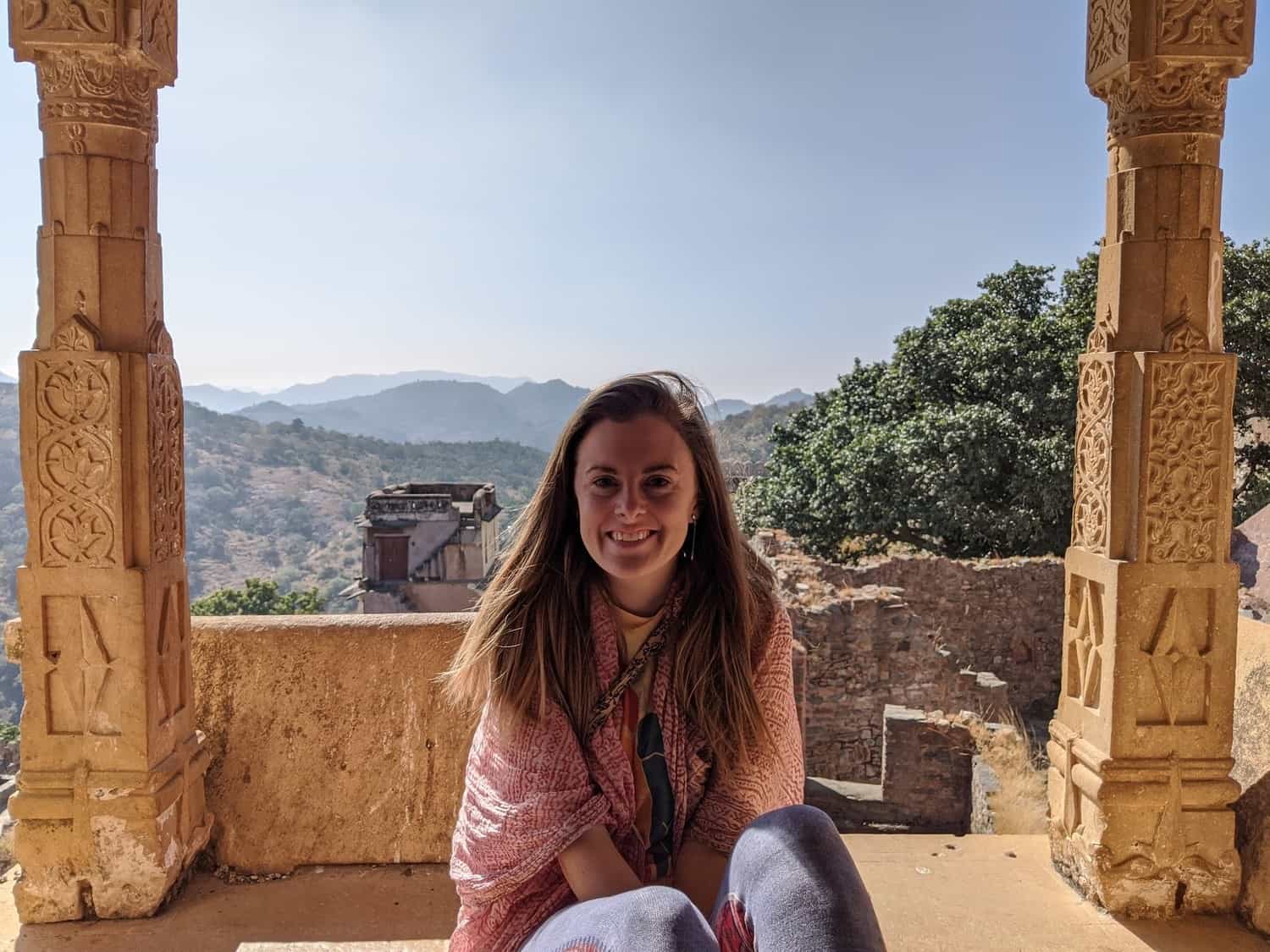 Shopping is So Much Fun
Several years ago, I published a blog post about my greatest travel regrets. One of them was not having any souvenirs from the places I've visited. For a long time, I was proudly nomadic and choosing experiences over possessions, but once I decided to stop travelling full-time, I had a head full of fading memories and an apartment full of empty space. I was so bummed that I had zero souvenirs from my travels!
Since then, I've made a concerted effort to buy something from everywhere I visit. It's been so much fun collecting small physical items to put in my house when I return from trips.
Rajasthan is brilliant for shopping and Pushkar was probably my favourite spot for doing so. I bought diaries and jewellery and magnets, and so many little postcards to hang above the desk in my office. If you're down for hunting for saris and artwork and handicrafts, you could spend days wandering through the bustling bazaars, which is a tourist activity in its own right.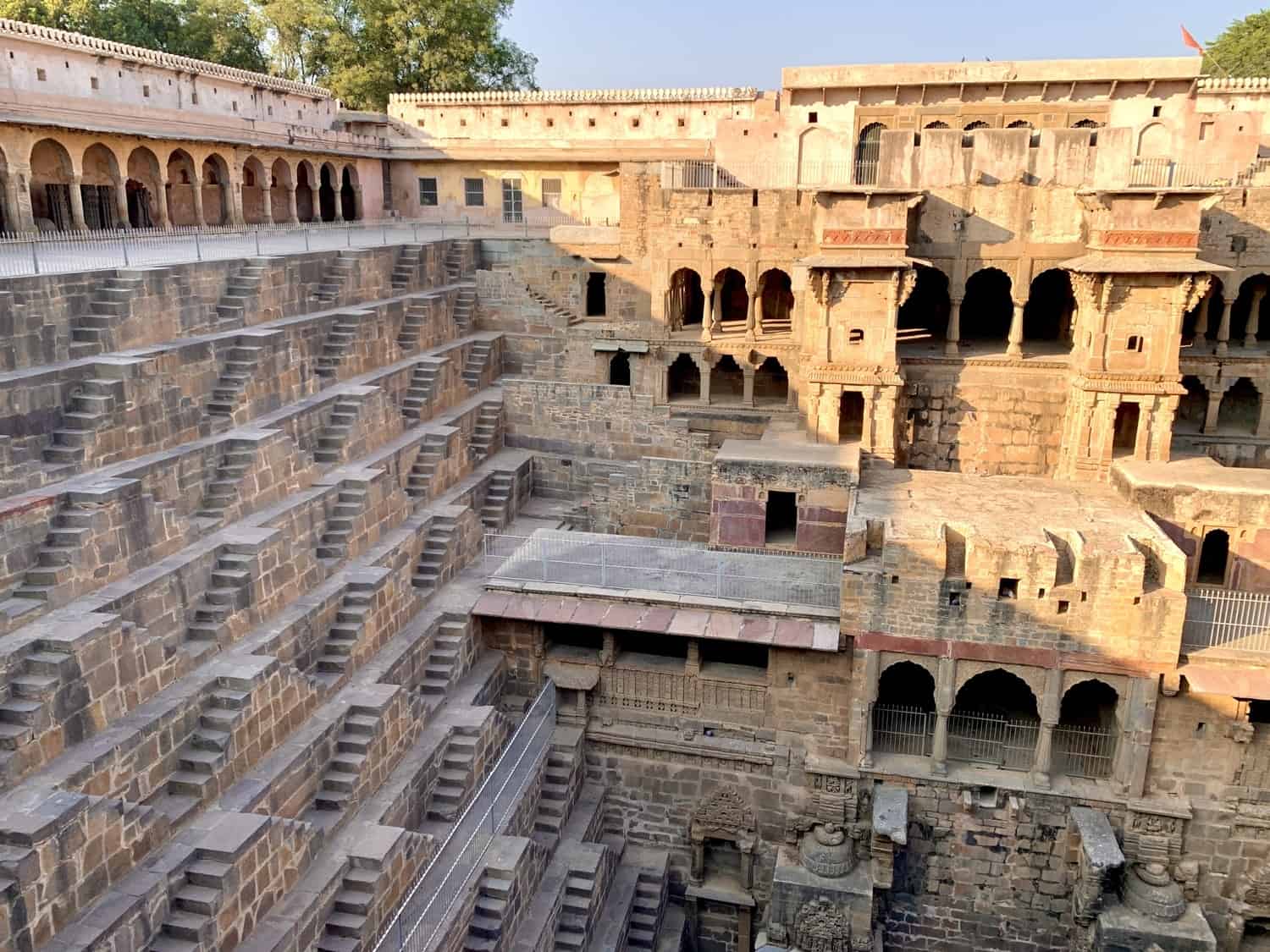 There are Just So Many Mind-Blowing Sights
What I loved most about Rajasthan was how every single destination had a handful of sights that were seriously world-class and yet, I hadn't heard of any of them before arriving.
It was unbelievable! I'd head out to Chittorgarh's Fort or wander around the temple at Ranakpur and think to myself that they were literally one of the most impressive places I've ever been. And yet so few foreigners have heard of them; so few people dream of visiting them.
Dave and I had the same conversation at almost every single spot:
"This is, like, one of the most incredible structures I've ever seen."
"I know. And I literally hadn't been aware of its existence before getting here."
"I KNOW. And there's hardly anybody here."
"I KNOW."
"INDIA IS RIDICULOUS."
It seriously is, guys.
Rajasthan has so, so, so much to offer visitors and I can't recommend it enough. I don't think I've ever written such a gushing blog post before!
I wanted to end this post by taking the time to list my favourite places in Rajasthan; to tie this blog post up in a neat little bundle.
But you know what?
I can't.
Because I loved pretty much every single place I went to and I have no idea how to narrow my list down.
So instead, I'll say that if you're intimidated by the prospect of venturing into India, go to Rajasthan. If you want to have your mind blown on a daily basis, go to Rajasthan. If you want to annoy your friends by talking to them non-stop about the most incredible place you've ever been, go to Rajasthan.
Just go to Rajasthan already.
Related Articles on India

💰 The Cost of Travel in India: A Detailed Budget Breakdown
💗 Three Perfect Days in Delhi: I Love This City So Much
🙅🏼‍♀️ How Not to Spend a Day in Jaipur
🤩 The Ultimate Guide to Visiting the Taj Mahal
💛 The Ultimate Guide to India's Golden Triangle
🐪 Pushkar Travel Guide: 11 Things to Do in Pushkar
🤍 Yes, Udaipur is as Great as Everyone Says
🎶 I Went to a Pink Floyd-Themed Cafe in India