South Korea is truly one of a kind.
I haven't been to many places where I feel a cohesive blend of old and new, but South Korea is one of them. Steeped with 5000 years of culture and history, but integrated with modern music, technology, and infrastructure, it's a country that will surprise and delight you at every turn.
And Seoul? It's one of my favourite cities in the world. If you think New York City is the place that never sleeps — just wait until you arrive in Seoul. I landed in the South Korean capital expecting to spend three or four days in town, but ended up leaving after three weeks. Yes, I loved this city so much that I simply couldn't bring myself to leave.
I'd be walking the bustling streets of popular neighbourhood Hongdae in the early hours of the morning and notice that the energy was similar to how it was during the day, except infused with a little bit more entertainment. Street performers are out doing their best routines to the latest K-pop songs, shops are bright and open, and clubs have line-ups out the door. Talk about a sensory overload, but in the best way.
Beyond Seoul, there's also plenty to see. From the colourful houses in Busan to the scenic coastal views and tea plantations on Jeju Island. Get ready to be swept in by all this country has to offer, from Korean BBQ, K-pop, karaoke, palaces, temples, and arcades. But most of all, the kindness and hospitality of Korean people themselves is what will grab your heart and pull you in for longer than you intended.
Today, I'm going to be sharing exactly how much you can expect to spend on a trip to South Korea.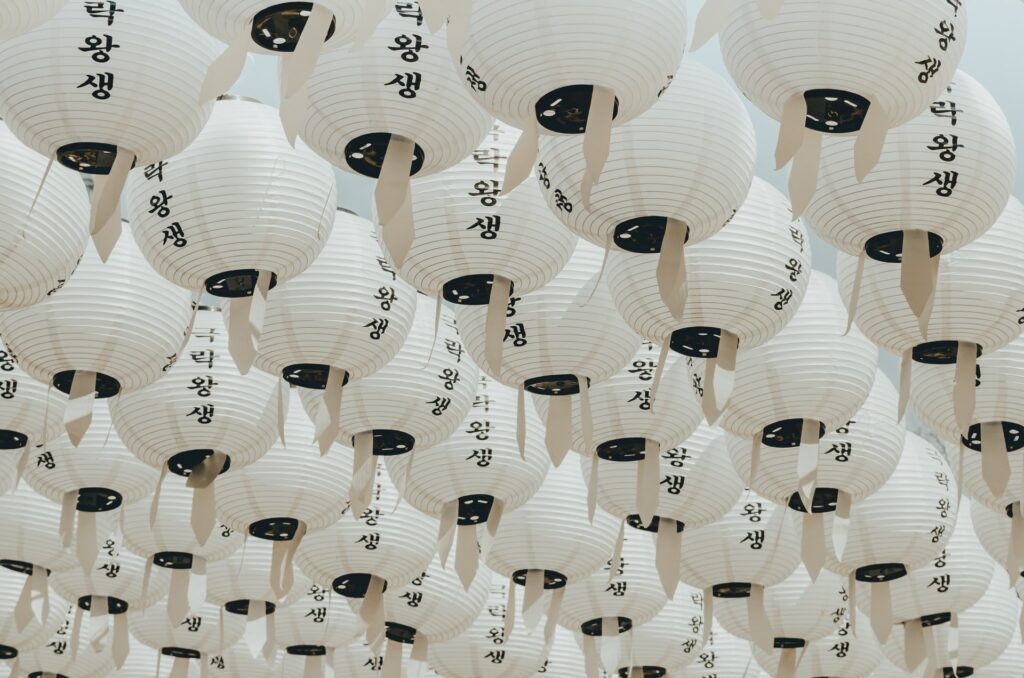 What's Included in this Post
This budget breakdown covers how much I spent on accommodation, transportation, activities, and food while I travelled around the country.
I've not included my flights into and out of South Korea as this is going to vary significantly based on where you'll be arriving from.
The amounts in this guide are listed in U.S. dollars, simply because the vast majority of my readers are from the U.S. I also included some prices in South Korean won (KRW), as this is the local currency that you will use the most.
Okay — let's get started!
How to Save Money on the Cost of Accommodation in South Korea
As always with travel, it's possible to cut your accommodation costs down to zero if you have the time and patience to seek out an offer.
Couchsurfing exists in South Korea and allows you to stay with a local for free, sleeping on their sofa and enjoying a local's insight into life in their country. It's not the most comfortable of living situations, but if your budget is tight, it's worth sending out a few requests to hosts to see if anything comes of it. You can browse through the 150,000+ potential hosts on the Couchsurfing site.
Housesitting is another option. This is where you'll take care of somebody's house for free while they're away, and usually look after their pets, too. It's best for long-term travellers or retirees as you can't pick and choose dates and destinations, so you need to have a lot of flexibility as to where you go and at what time of year. If you do have that freedom, it's a wonderful way to cut down your travel expenses, soak up some home comforts, and live like a local for a while. I have friends who have housesat castles before! For free! Trusted Housesitters is the best site for getting started with housesitting, as they have the highest number of listings.
I'm suspecting, though, that for most of you, you're not interested in the free accommodation and just want somewhere clean, safe, and affordable to rest your head each night. If that's the case, there are several options available for you.
The first of these are hostels. In South Korea, you'll come across hostels all over the country, finding them on tiny islands, in large cities, and even in the national parks. They're one of your best options for saving money.
Hostels in Korea are on a par with the rest of major cities in Eastern Asia, and you can expect to spend around €10 a night for a dorm bed for a well-reviewed hostel in South Korea, with the price increasing to slightly about €20 a night for the absolute best of the best.
When it comes to private rooms in hostels, you can expect to spend around €40 a night for a clean, basic room in a good location, so if you're travelling with friends or with your partner, you may find it cheaper to grab some privacy over settling for two beds in a dorm room. €70 a night will get you an exceptionally well-reviewed private room in a hostel or hotel.
If you're an older traveller and put off by the thought of nights spent in hostels, you shouldn't be! Private rooms are usually very quiet and clean, and most hostels are modern, safe, and centrally located. They tend to have a little more personality than generic hotels, and the staff are fantastic at offering kickass travel advice. As long as you check the reviews of any hostel before booking it to make sure nobody refers to it as a party hostel, you're all good to make a booking there.
I use HostelWorld to find the cheapest hostels, as they tend to have the greatest number of listings at the lowest prices.
And, of course, there are always hotels, which will usually start at around $50-$150 a night for a decent, clean, mid-range property in a central location. I always use Booking, as they have the most accommodation options for the cheapest prices.
The Cost of Accommodation in South Korea
Finding places to stay on a mid-range budget in South Korea is very do-able. You might not get the cheap prices that Southeast Asia offers, but it's still pretty reasonable. Guesthouses and hostels usually start at around 20,000 KRW ($18) per night, while mid-range hotels will start at around 40,000 KRW ($36) per night.
With that being said, here's a list of my favourite accommodation options in South Korea:
Seoul — Zzzip Guesthouse ($22 a night): Zzzip Guesthouse is the perfect base for your time in Seoul. I don't say this lightly, but it's probably one of the best hostels I've stayed in. When it comes to atmosphere, cleanliness, location, affordability and people—this guesthouse has it all. It's located in the buzzing neighbourhood of Hongdae, so you have easy access to plenty of nightlife, shops, bars and restaurants. And you're only a 5 minute walk from a subway station. Because this hostel is family-run, it has such a welcoming and cozy atmosphere. The hosts were present every day and were quick to offer helpful recommendations or make coffee for the guests coming back from a day of exploring. Zzzip also attracted a lot of solo travelers, so it's a great place to meet and hang out with other people.
Busan — MAMA Guesthouse Haeundae ($46 a night): When you're hitting up South Korea's second largest city, consider staying here. Busan is a bustling city known for its gorgeous mountains and beaches, and this guesthouse is only a hop, skip, and a jump away from Haeundae Beach. Besides the beach, there are also plenty of restaurants, shops and tourist attractions nearby. It's excellent value for the price, as each room is well equipped with a TV, seating area, air conditioning and even a private bathroom. This guesthouse is also cozy and inviting, predominantly thanks to the kind and helpful owner, Steven, who is always there to help you with everything from directions, ticket printing or just ideas of things to do!
Jeju City — Guest House Brick ($40 a night): This is a great guesthouse in Jeju City for its value. The rooms and common areas are very clean and comfortable and there's an outdoor terrace for you to enjoy at your leisure. Its proximity to the city centre and bus station is perfect for your explorations around Jeju Island. The host is also very friendly and there to answer any questions you have or to provide recommendations for trips. And, breakfast is included in the price! When you stay here, towels, curling irons, and even hair straighteners are provided if you need them.
Gyeongju — Doobaki Hostel ($17 a night): If you're travelling throughout Korea, then you'll undoubtedly want to make a stop in Gyeongju, an ancient city of what was once the Silla Kingdom. To ensure a fun, hassle-free and comfortable stay, consider Doobaki Hostel, an affordable option for budget travellers and run by hosts that have done their fair share of travelling. They offer both 4-bed dormitory rooms and double rooms, each with their own bathroom and luggage locker storage, free of charge. You're in close proximity to express bus terminals, Gyeongju intercity and surrounding ruins of the Shilla Dynasty. After a day of exploring, get ready to be welcomed by the host and staff in the evening over food and storytelling.
Jeonju — Jungdam ($35 a night): If you want to experience the best of Jeonju, made famous for its traditional Hanok Village and being the birthplace of popular dish bibimbap, then there's no better place to stay than at a guesthouse in the heart of Jeonju Hanok Village. Jungdam is exactly the kind of place that hits every traveller's standards. It's a cozy, quaint, and gorgeous property that is a short distance away from popular tourist attractions. The rooms are clean, comfortable and a decent breakfast spread is included in your stay. You'll also experience Korean hospitality at its finest, thanks to the inviting hosts who make every effort to welcome you and help you with anything you need. They have quite the collection of Hanboks that they are more than willing to lend for free if you really want to have an immersive cultural experience. Because this is a traditional stay, you will be sleeping on the floor. However, the underfloor heating will keep you comfortable and warm, so that you won't even notice a difference!
Daegu — Daegu Midtown Hostel ($16 a night): This hostel will exceed your expectations. Not only is the price amazing, but the facilities, location, cleanliness and atmosphere are also all top-notch. Each dorm bed is equipped with shades to give you privacy, in addition to a small shelf and power outlet, towels, and earplugs. It's in the middle of the shopping district in Daegu and nearby one of the major subway stations. The bathrooms are well thought out and maintained, with plenty of space, toilets, mirrors, and showers for guests to use. Though, what really makes this place standout is the rooftop patio which fosters an excellent space for gathering and meeting other travellers while also enjoying some nice city views!
The Cost of Transportation in South Korea
Getting around in South Korea is convenient, comfortable and reliable thanks to its extensive network of modern railways, highways, bus routes and elaborate subway systems.
Here are the most common forms of transportation in South Korea:
Train — Travelling by train is one of the best ways to get around South Korea. It's slightly higher than taking the bus, but it's reliable, comfortable and guaranteed to get you to your destination right on time.
The Korean Train Express is your fastest way of getting around some major points in Korea. There are 5 Major lines in total:
KTX Gyeongbu Line: connects Seoul to Busan, Suwan, Daejon, and Daegu
KTX Honam Line: connects Seoul to Mokpo in the southwest, making stops along Daejeon, Dugye, Jeolla-do, and Gwangju
KTX Gyeongjeon Line: connects Seoul to the southeastern part of Korea to cities like Jinju and Changwon
KTX Jeolla Line: connects Seoul to southwestern parts of Korea and cities like Jeonju, Namwon, Suncheon, and Yeosu
KTX Gangneung Line: runs between Seoul and Gangneung
If you plan on taking the train throughout your travels, I'd recommend buying a Korea Rail Pass (KR Pass), which works similarly to a Eurail Pass. You can choose from either a consecutive pass or a flexible pass. Here are the pass options and their corresponding prices:
| | | | |
| --- | --- | --- | --- |
| | Adults (28+) | Youth (13-17) | Children (6-12) |
| Flexible 2-day pass | 121,000 ($108) | 96,000 ($86) | 61,000 ($54) |
| Flexible 4-day pass | 193,000 ($173) | 154,000 ($138) | 97,000 ($87) |
| Consecutive 3-day pass | 138,000 ($124) | 110,000 ($99) | 69,000 ($62) |
| Consecutive 5-day pass | 210,000 ($188) | 168,000 ($151) | 105,000 ($94) |
Bus — You can take the bus to just about anywhere. Most cities and towns in Korea are accessible by an extensive bus network. There are two types of buses you can take: Express buses and Intercity buses. Express buses pretty much go direct to the destination while only making a toilet pitstop and Intercity buses will make stops in smaller cities along the way.
You can purchase bus tickets either through Kobus, Bustago, or T-money. However, you can only purchase through these sites if you have a Korean bank card. But don't worry! It's also really easy to buy bus tickets on the spot at a terminal and the price will depend on the distance, departure time and class (standard or luxury). To give you a sense of ticket prices, here are some average one-way costs for a few routes you might take:
Seoul to Busan: 33,000 KRW ($29)
Seoul to Gyeongju: 20,000 KRW ($18)
Busan to Daegu: 12,000 KRW ($10)
Daegu to Jeonju: 20,000 KRW ($18)
Flight — With the fast, efficient, and frequent bus and train infrastructure throughout the country, you probably won't need to fly very often. But if you plan on going to Jeju Island (which you definitely should), then this is the easiest way to get there. A one-way direct flight from Seoul to Jeju will cost around $42. If you're flying from Busan, a one-way fare will cost around $33.
Subway (Seoul, Busan, Daegu, Gwangju, Daejeon) — The underground system in Seoul and Busan are in a league of their own. In fact, Seoul has one of the most extensive subway systems in the world. Hence why this is one of the best and most efficient ways to get around. I used the subway during my entire stay in Seoul because it was super quick and simple.
I would recommend purchasing a T-Money Card which you can easily reload at convenience stores and subway card machines. The card itself costs 4,000 KRW ($3.60). Fare is calculated by distance so up to 10km a subway ride will cost 1,250 KRW ($1.12) and 100 KRW is added on for every additional 5km. If I was taking the subway for a typical day of sightseeing, I would likely use around 6,000 KRW ($5.40) per day.
The Cost of Food in South Korea
One of my favourite things to do in Korea was eat. After all, South Korea is known around the world for its tasty and flavourful cuisine. Between kimchi, Korean BBQ and bibimbap (but mostly Korean BBQ), my stomach was always satisfied. Eating out at a Korean BBQ restaurant is an experience that everyone should have when they visit because it's a fun and customizable way of eating and socializing.
Beyond the classic Korean dishes, you can also practically find any other cuisine, especially in the larger cities. I was even amazed to find that Chicken and Beer (known as Chimeak) is a very popular food pairing in South Korea, and many restaurants specialize in making fried chicken.
If you're eating out at a Korean restaurant, then look to spend around 10,000 – 15,000 KRW ($9 – $13) for a meal. When eating at a more western restaurant, then you might spend 20,000 KRW ($18) at minimum for a meal. Fast food or a small meal will range around 5,000 – 7,000 ($4.50 – $6.30).
Due to the fairly low costs of Korean food, you might be able to do well just eating out for the most part. You can certainly shop for groceries if you have access to a kitchen, though this may not make any difference if you're only in each location for a few days. Not to mention, if you want to buy western food at the store, prepare to pay extra because of the import price. The average cost of groceries for a week in Korea will be 90,000 KRW or ($80). You can save money by shopping more at local farmers markets.
The Cost of Activities and Entrance Fees in South Korea
When it comes to activities and experiences in South Korea, eating, shopping, karaoking, and temple hopping are all some of the best things you can do. Most of your activity costs will likely be accrued from eating, shopping, and partying at night (as is the Korean way!).
But even just walking around the various cities and exploring neighbourhoods is an activity in itself, especially when you see the stark differences.
For example, it was interesting to see traditional hanok houses in the Bukchon Hanok Village followed by modern day shopping and Myeongdong. Stand-out experiences definitely included visiting the Gyeongbokgung Palace in Seoul. This palace was built in 1395 for the Joseon Dynasty, and it's one of the grandest and most visually stunning historical sites I've ever seen. Definitely worth a mere $3.
Joining a DMZ (Demilitarized zone) tour is one of the most popular activities because it's the closest you can get to North Korea, hence why it prompts a large degree of fascination and curiosity.
I really wanted to do a DMZ tour during my short time in Seoul, but when the hostel owner tried to book it for me, they were already sold out for the next few weeks. I'm all for spontaneous planning most of the time, but in this case, pre-booking in advance would have helped. So that's a helpful tip for you if you're interested in seeing the DMZ—book at least a week in advance. I recommend going with this company ($65), as they have the best reviews of any of the options.
Here's a breakdown of some popular attractions in South Korea and their respective costs:
DMZ Tour: $48 – $80 (depending on the tour)
Busan Gamcheon Culture Village: FREE
Lotte World (World's Largest Indoor Amusement Park): $40
If you're like me, and love to make the most of time, then tours are a great way to experience a country. I recommend hopping over to Viator for a range of activities and tours, like a Half-Day Korean DMZ Tour ($45.50) or a Korean Cooking Class in Busan ($60.52).
The Cost of Miscellaneous Expenses in South Korea
A local SIM card: I don't know about you, but one of my least favourite aspects of arriving in a new country is having to figure out how to get connected. Specifically: buying a local SIM card so that I have data to use while I'm in the country.
There's locating a store that will sell you one, language barriers to deal with, various forms of ID you might need to bring, scams to navigate, and… well, it's a headache.
This year, I started using Airalo, which sells local e-SIM cards for travellers. What that means is that you can buy your SIM card online before you arrive in South Korea, and then as soon as you land in the country, you can switch on your data and start using it. It's worked flawlessly for me and now, I'll never go back to physical SIM cards. You'll pay $32 for unlimited data for 10 days for South Korea and can also top-up through the Airalo app.
Make sure your phone is e-SIM compatible before buying — all recent iPhones and many Androids are.
Travel insurance: If you've read any other posts on Never Ending Footsteps, you'll know that I'm a great believer in travelling with travel insurance. I've seen far too many Go Fund Me campaigns from destitute backpackers that are unexpectedly stranded in a foreign country after a scooter accident/being attacked/breaking a leg with no way of getting home or paying for their healthcare. In short, if you can't afford travel insurance, you can't afford to travel. These costs can quickly land you with a six-figure bill to pay at the end of it.
Travel insurance will cover you if your flight is cancelled and you need to book a new one, if your luggage gets lost and you need to replace your belongings, if you suddenly get struck down by appendicitis and have to be hospitalised, or discover a family member has died and you need to get home immediately. If you fall seriously ill, your insurance will cover the costs to fly you home to receive medical treatment.
I use SafetyWing as my travel insurance provider, and recommend them for trips to South Korea. Firstly, they're one of the few companies out there who will actually cover you if you contract COVID-19. On top of that, they provide worldwide coverage, don't require you to have a return ticket, and even allow you to buy coverage after you've left home. If you're on a long-term trip, you can pay monthly instead of up-front, and can cancel at any time. Finally, they're affordable, and have a clear, easy-to-understand pricing structure, which is always appreciated.
The cost of two weeks of travel insurance with SafetyWing is $21, or $1.50 a day.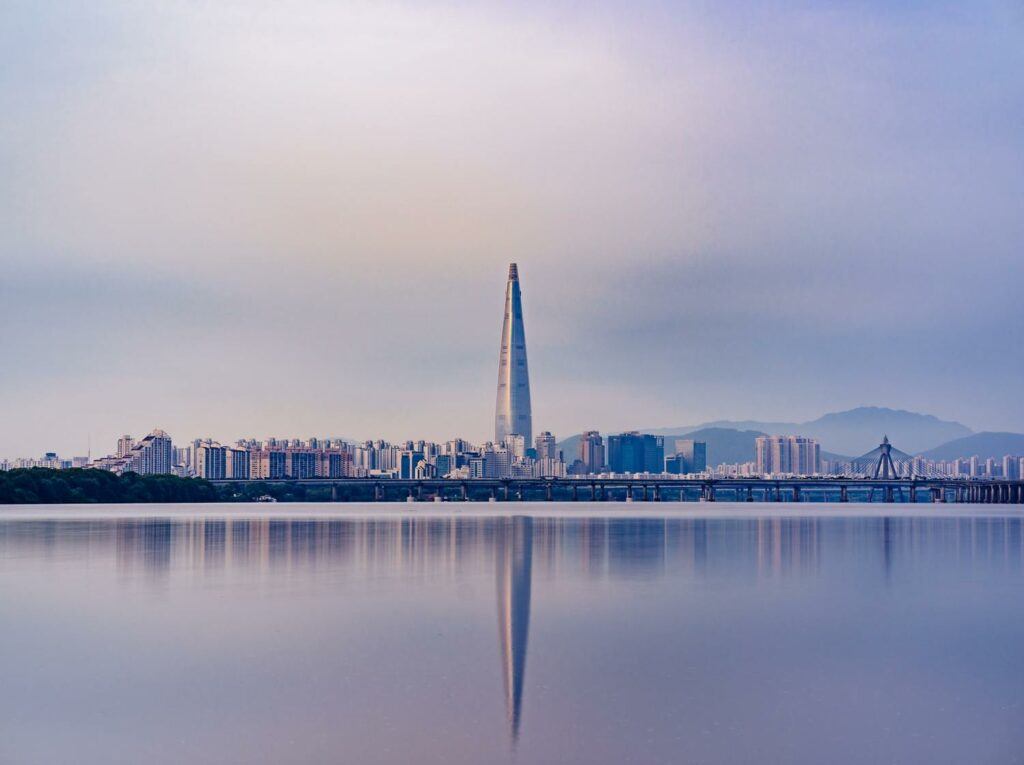 How Much Does it Cost to Travel in South Korea?
It's time to tally up all of my expenses to see my total travel costs!
Accommodation: $22 per day
Transportation: $6 per day
Food: $30 per day
Activities/Entrance Fees: $30 per day
Average amount spent in South Korea: $88 a day!
Related Articles on South Korea

🇰🇷 22 Epic Things to Do in Seoul, South Korea
🐶 Bau Haus: Visiting The Dog Cafe in Seoul