Venice is an excellent destination for a layover.
Thanks to the city's compact size and excellent accessibility, it's truly the perfect place explore during a brief layover.
The absence of cars and motorbikes lends an air of tranquility to the city, and with vaporettos (water buses) as your trusty steed, you'll be able to effortlessly navigate the sparkling canals.
The city's walkability ensures that even with limited time, you can still experience the heart of Venice, from St. Mark's Square to the Rialto Bridge.
And of course, no visit to Venice would be complete without indulging in its rich artistic and cultural offerings. This floating city is a treasure trove of museums, galleries, and historic sites. And let's not forget the churches and palazzos that dot the cityscape, each with a story to tell.
During your layover, be sure to treat your taste buds to the delicious flavors of Venetian cuisine. Whether you're savoring fresh seafood and pasta at a cozy trattoria or delighting in a scoop of velvety gelato.
Most recently, I found myself with a seven hour layover in Venice and decided to jump in at the deep end and see how much ground I'd be able to cover.
Fortunately, I quickly discovered that layovering in Venice is easy to do. And despite my fears that I was going to miss my connecting flight, it ended up being a hassle-free experience and gave me an enjoyable glimpse of the city.
In this article, we'll unveil the secrets to making the most of your Venetian layover, exploring hidden gems and iconic sights that will leave you longing for a return trip.
Getting to Venice From the Airport
Venice's airport has a left luggage section just outside of arrivals, which will make any layover immediately much easier. At just €6 for 24 hours, it's a bargain! I left my backpack and brought with me my camera, phone, and money for the day.
From outside the left luggage area, you can then hop on an ATVO Venezia Express bus that takes you to Piazzale Roma, which comes in at €15 for a round-trip ride. Buses head from and to the airport every half an hour, so you'll never have to wait long for one.
From Piazzale Roma, you can then either walk into the more tourist parts of Venice (it's a 25 minute walk to get to St Mark's Square), but I decided to hop on a vaporetto (water bus) instead. The Linea Uno (No. 1) vaporetto runs from Piazzale Roma along the length of the Grand Canal and costs €7,50 for a single journey.
Gondola rides are crazy-expensive (around €80 for a 40-minute ride), so I decided to skip that particular experience. But the water transport in Venice, however, gives you a similar experience at a much more affordable price. You still get to see Venice from the water, and if you manage to get to the front of the queue while you wait for the vaporetto, you'll be able to nab a front row seat outside, where you can clearly see all of the action.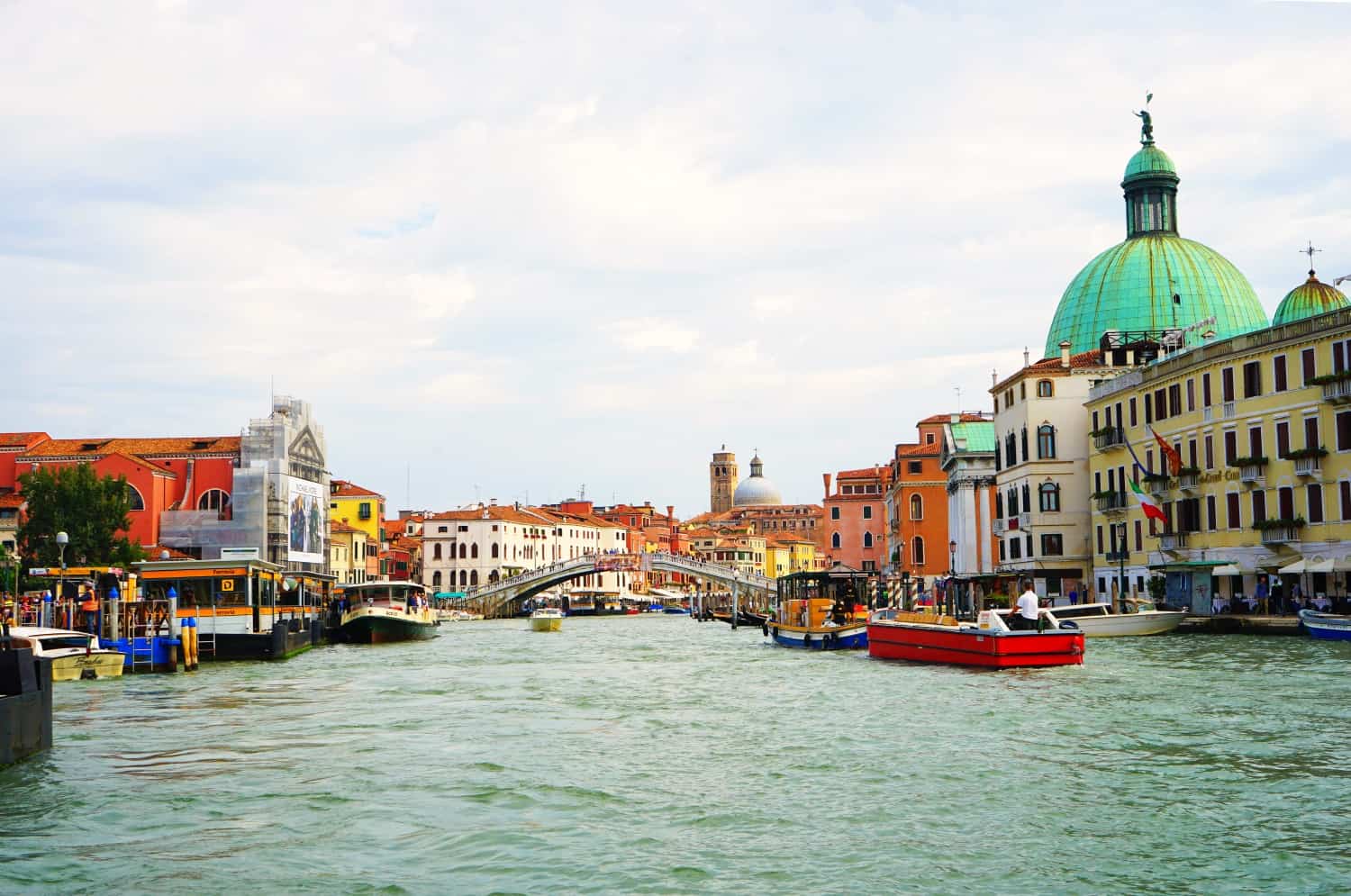 If you're anything like me, you'll spend your water bus journey falling swiftly in love with Venice.
I spent my entire vaporetto ride swooning over the colourful buildings, taking photos of everything, then pondering whether I should have my honeymoon there one day.
Venice was easily one of the prettiest places I'd ever visited.

So Let's Talk About the Tourists
I stayed on the water bus until Sant'Elena, then dawdled my way back towards Piazza San Marco (St Mark's Square), wandering down narrow alleyways and gazing up at the colourful buildings. I was falling more and more in love with Venice with every step.
And then, when I finally reached Piazza San Marco, I was greeted with the following scene.
Oh, yeah.
The crowds.
Big yikes.
And suddenly Venice wasn't quite as wonderful anymore.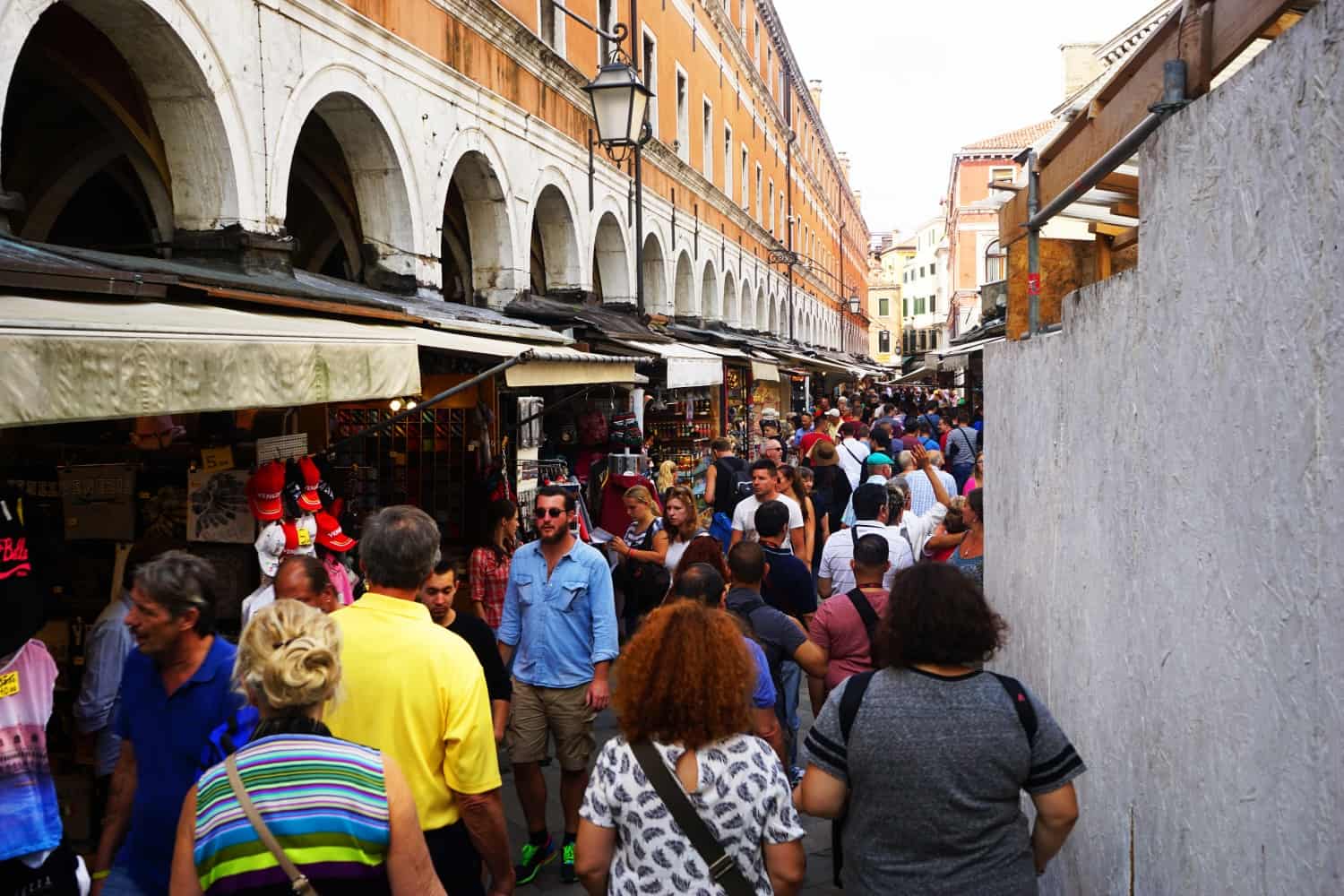 I'd heard that Venice was crazy-chaotic in the summer months — we all know about its troubles with overtourism — but I was still surprised by the crowds. This was a random Tuesday in September, when all the kids were back in school. I really hadn't expected it to be quite so busy.
But you all know me: if there's optimism to be built out of a bad situation, I'm going to be the one to do so.
I couldn't complain about there being tourists in Venice when I was also a tourist, so I pretended the crowds weren't there and set about seeing as much as possible. After all, Venice is popular for a reason: because it's amazing.
I fought my way through St Mark's Square, checking out Doge's Palace, the opulent St. Mark's Basilica, and the campanile. If you're on a tight timeline on your layover, you may have to admire these iconic structures from the outside; the queues to enter often stretch back a hundred metres and you'll want to make sure you have time to see everything else.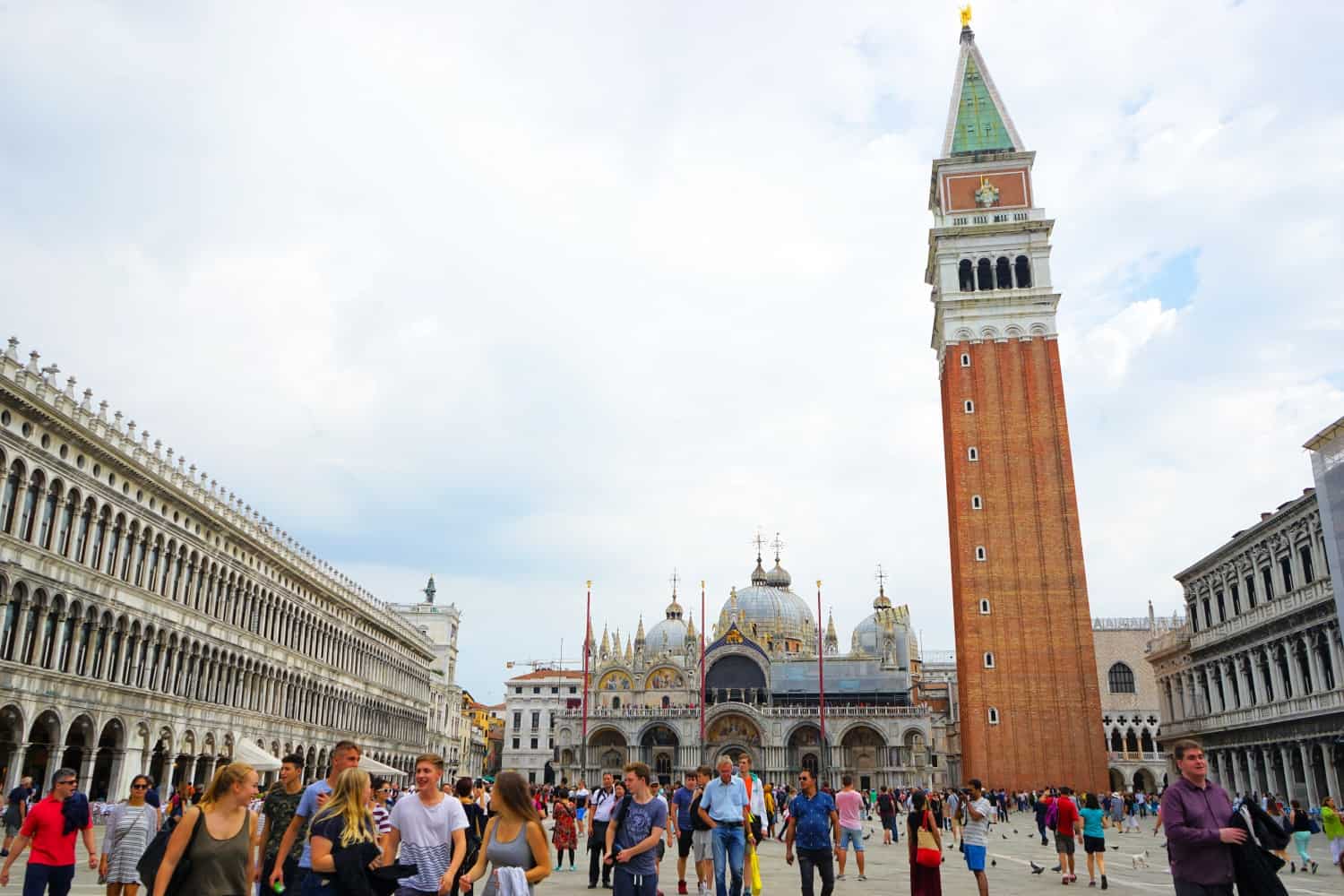 I wandered across to the Bridge of Sighs, which was beautiful. The bridge connects Doge's Palace with its prison, and on that bridge was where many criminals took their last glimpse of Venice before being locked up.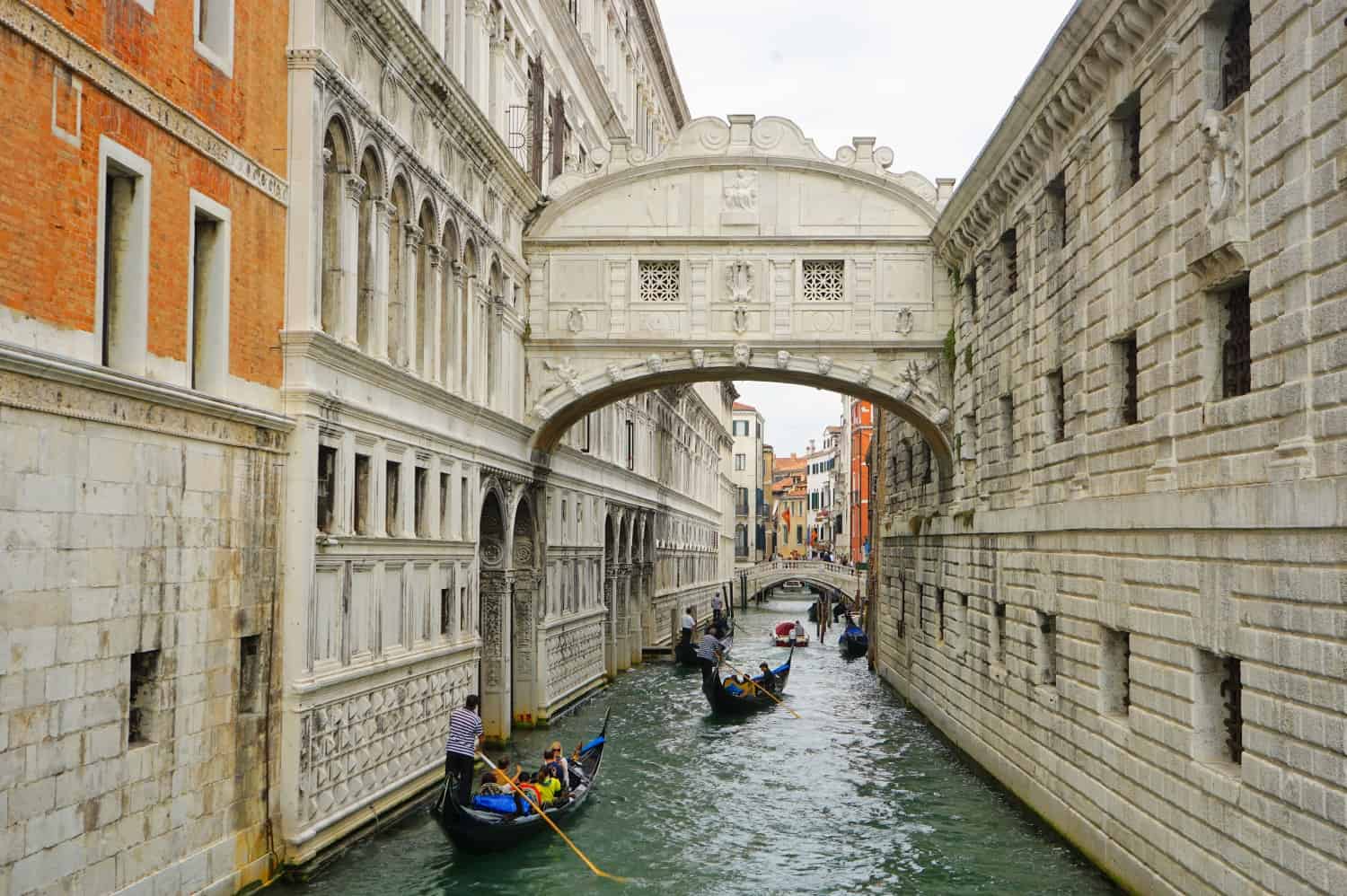 I couldn't come to Venice and not sample some of the gelato, so I made my way over to Gelato Fantasy, which is reportedly home to the best flavours in town. I went for the strawberry cheesecake, and was it the best in Venice? Well, it was definitely the best I've ever tried.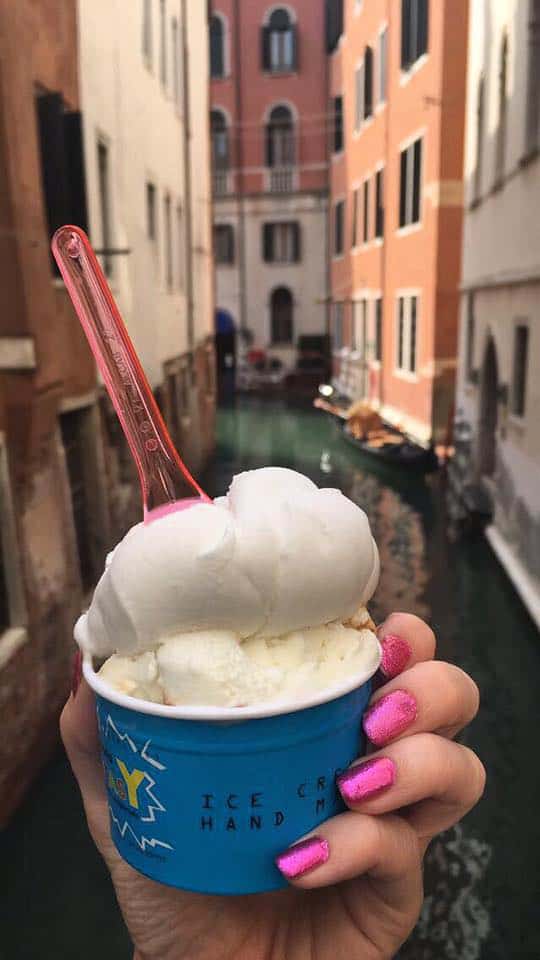 And then I was all about getting lost. I had a couple of hours left before I'd have to make my way back to the airport, so I decided to spend them wandering down tiny alleyways and snapping photos of the picturesque canals.
And it was during this walk that I started to truly appreciate Venice. Away from the crowds, it can be so wonderful — and wandering down small pathways is the perfect way to get some time for yourself.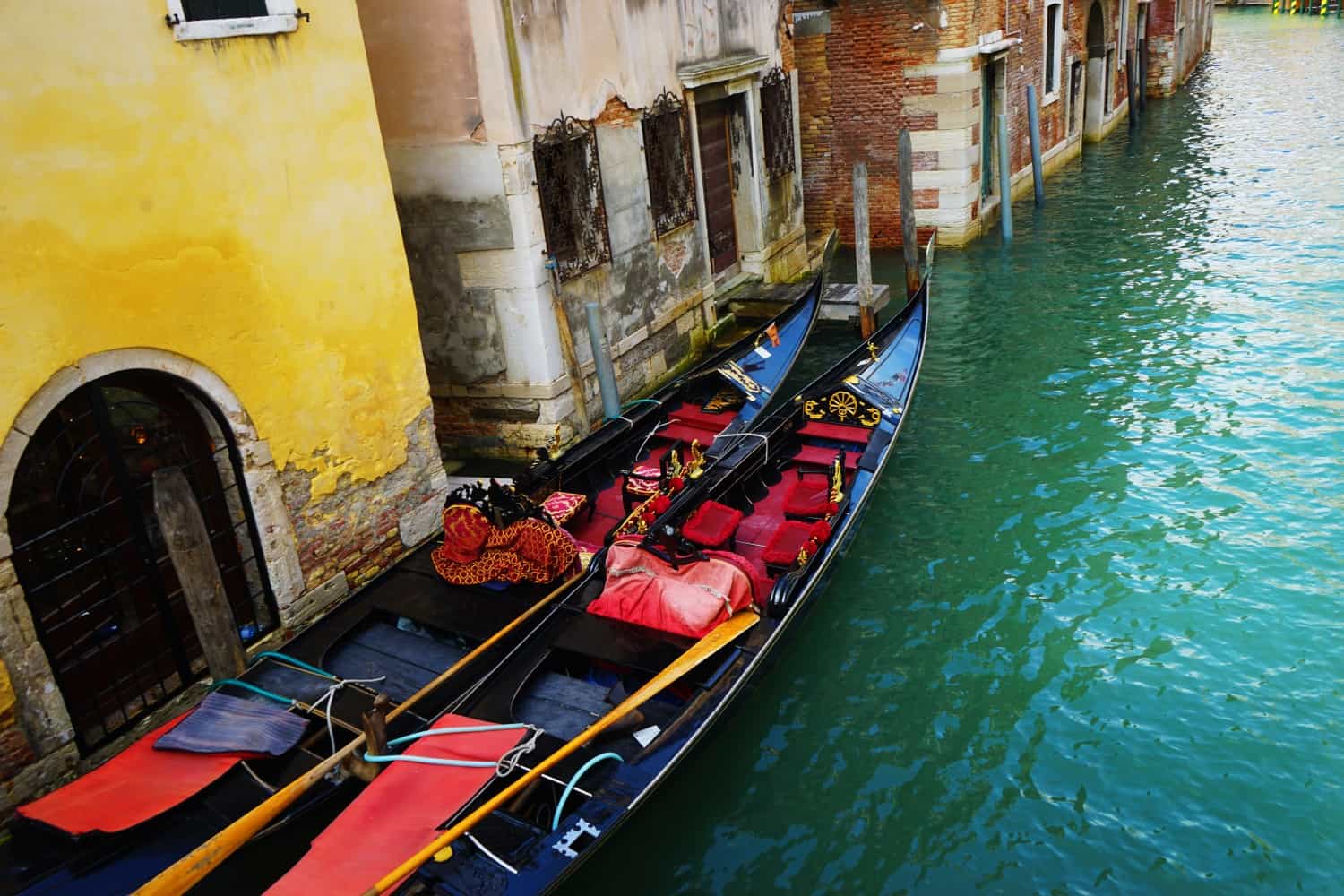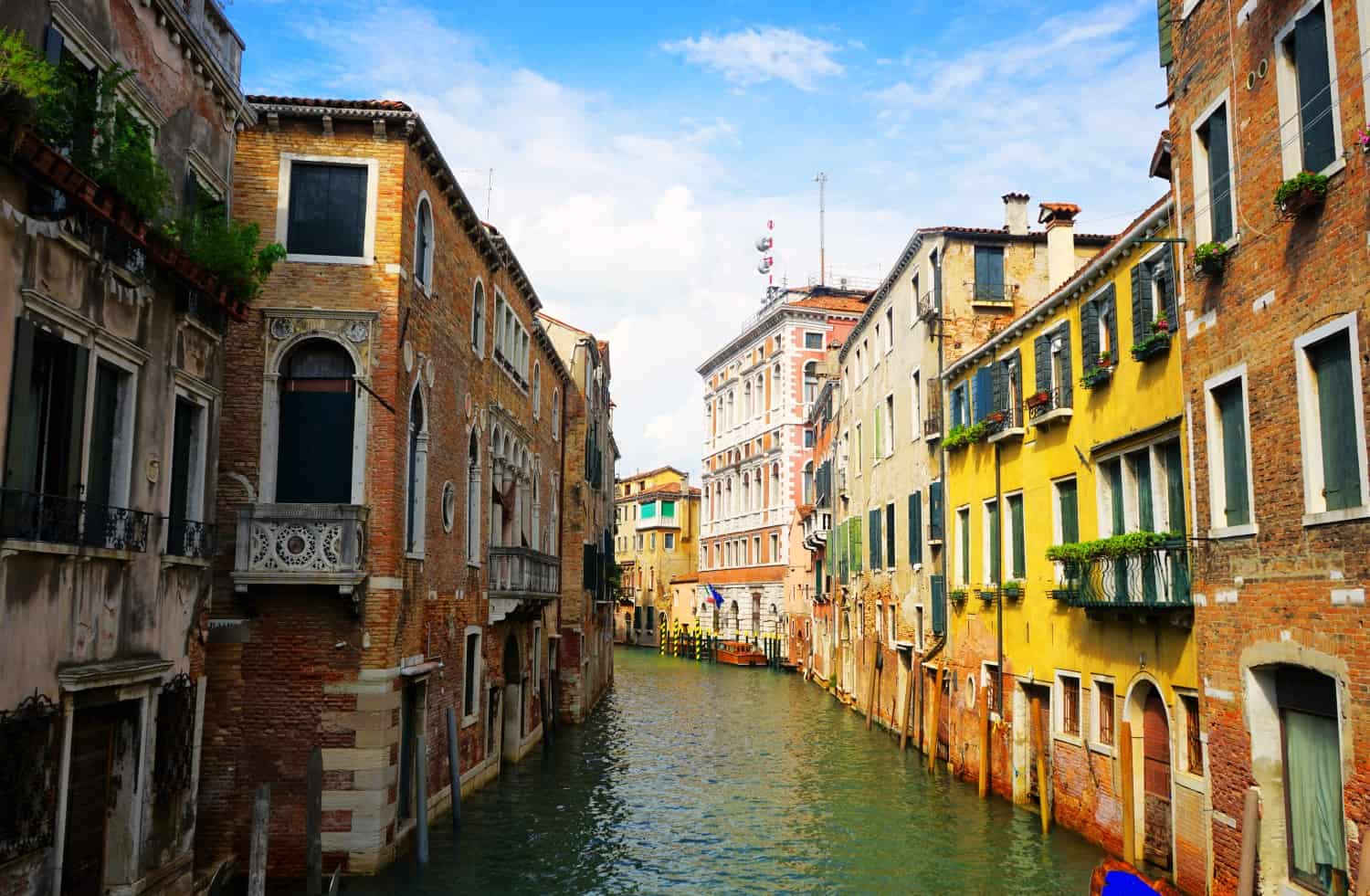 My First Impressions of Venice
I have mixed feelings about my first visit to Venice. You could call it a love-hate relationship.
There were so many aspects to the city that I loved. While I was cruising along on the water, I was busy making plans to visit every single year. I couldn't stop taking photos and I was even declaring it to be the prettiest city in Europe.
But as soon as I left the water, I struggled. There were so. many. people. that it wasn't an exaggeration to say that it was the most crowded city I've ever been to! I appreciated that we were all there for the same reason, and that Venice is more than worth battling through it all — but it was still a little frustrating.
Have you ever been to Venice? Was it that ridiculously crowded when you visited?
Related Articles on Italy

🇮🇹 Top Things to Do in Milan
🏛 23 Things to Do in Rome, Italy
💰 The Cost of Travel in Rome: A 2023 Budget Breakdown
🚤 53 Best Things to Do in Venice
🍕 The Absolute Best Things to Do in Florence, Italy
🍹 21 Incredible Things to Do in Bologna, Italy
🍝 23 Magical Things to Do in Siena, Italy
🍷 16 Amazing Things to Do in Lucca, Italy
🎉 Liberazione: What to Expect From Italy's Liberation Day