When a person brings up Italy, some things that immediately spring to mind include delicious pizza, rich historical monuments like the Colosseum, and charming seaside villages like the Cinque Terre. Italy is truly one of the best countries you can visit on the planet.
I had the pleasure of spending two weeks traveling through Italy, from stunning Milan in the north down to the picture-perfect Amalfi Coast in the south of the country, and in that time, I barely scratched the surface.
My journey was action-packed, to say the least. I flew into Milan for a few days to see what the city had to offer before heading to Venice to visit the fairytale canals that many travelers dream of seeing. 
Following that, I ventured to Florence to see the breathtaking Piazza Del Duomo and sampled an abundance of Tuscan wine, which I can still taste today. The next stop was Rome to see the Colosseum and the Roman Forum. Seeing the things I learned about in school many years ago was a surreal experience.
After my time in the capital, I wanted something completely different, so I took an unexpected trip to Naples, the home of pizza and the city that will make you feel like you're not on Italian soil.
This phenomenal trip ended in Sorrento along the Amalfi Coast, where I spent the last few days eating copious amounts of seafood and taking day trips to the affluent island of Capri and the picture-perfect village of Positano.
Two weeks was far from enough time in wonderful Italy. You could spend months traveling there and still not get to see it all. Every place you visit in Italy, you'll feel like you're in a different country; that's how special it is. Just envision famous archaeological sites like Pompeii, flavorful gnocchi, fascinating coffee culture, and unmatched diversity.
You can visit Italy any time of the year, and it will hold the charm it's known for. The weather varies from region to region during the winter, but once the summer comes, you're in for a scorcher, so it's best to bring your sunscreen.
Traveling to Italy in the off-season is a great idea. If you have the opportunity, of course. The weather is nice, not too hot, and prices are lower as fewer people are traveling.
Italy is a foodie's paradise. Every city you visit has a unique cuisine, and chefs will have their own way of mastering the standard Italian dishes. There's no way you'll find arancini balls as good as the ones in Sicily or better cicchetti than in Venice.
Getting around Italy has never been so easy. It has an efficient train system that can take you from Milan to Rome in just three and a half hours, and buses that will take you from big cities, like Naples, to cute towns, like Sorrento, in under two hours. The options are endless.
Italians love their wine. It's a massive part of their culture. There's no way you could visit without sampling some of the good stuff for yourself. Tuscany is arguably one of the most famous regions in Italy for its wine. There are endless tours available where you can visit lush vineyards and wineries to see where the magic happens.
I visited Avignonesi, one of the oldest wineries in Italy, dating back to the 16th century. It was such an interesting experience that everyone should try, even if you're not a fan of wine.
In this post, I'm going to give you a full rundown of the cost of traveling in Italy. While the country isn't as cheap as others on the continent, it's not extremely expensive, and you get value for what you pay for. Some cities are more affordable than others, e.g., Naples is a lot cheaper than Venice.
I like to set aside around 50 euros per day for travel expenses when traveling anywhere in Europe and, to be honest, I didn't even spend that half of the time in Italy – unless I was splurging on a day trip. You can easily get by on that while still enjoying yourself.
Now, it's time to look at how much it costs to travel in Italy. Grab yourself a pen and paper and a cup of coffee, and let's get started.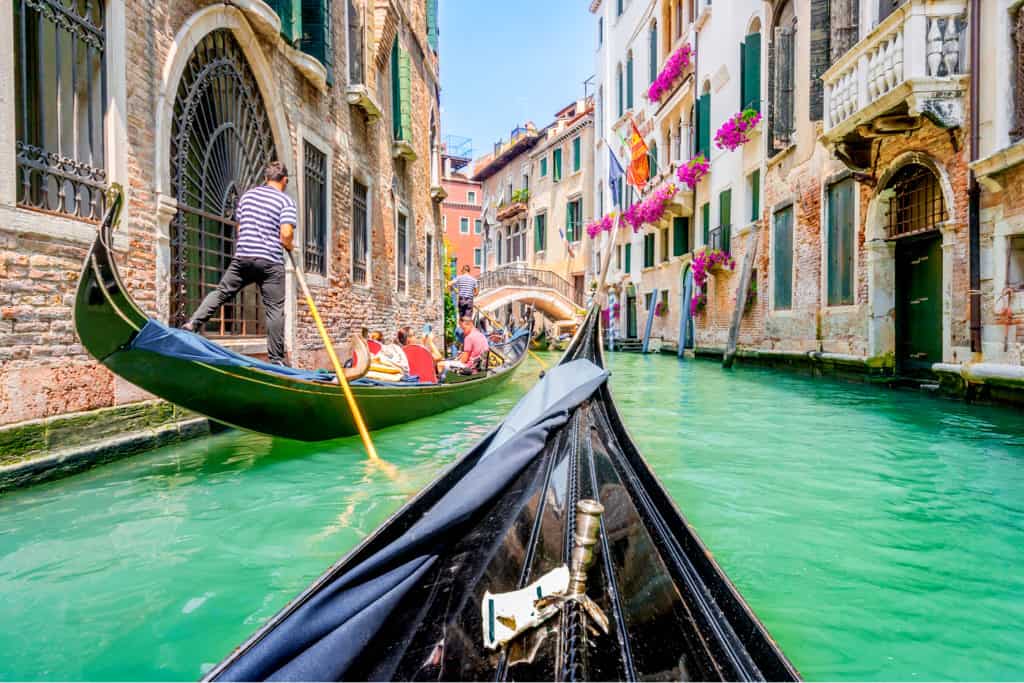 The Cost of Accommodation in Italy
Accommodation for every budget can be found in Italy, whether you're looking for a cheap guesthouse for $30 a night in Puglia or a fancy hotel in Turn for €150 a night. Personally, I think you get your money's worth with accommodation in Italy.
Guesthouses are more readily available than hotels in Italy. They're a cheaper alternative, and Italian hosts are very hospitable, and they'll go above and beyond to ensure you're enjoying your stay. Most of the time, I stayed in guesthouses and tried to find good deals where breakfast was included, so I could fill myself up before the action packed day ahead of exploring. 
You don't have to stay in a guesthouse. There's a wide range of accommodation available in Italy. I'm going to cover all of them, beginning with the cheapest options.
How To Save Money on Accommodation in Italy
Even if you have little money to spend on accommodation, you can still travel to Italy. Here are a couple of ways to find somewhere to stay for free.
Have you ever heard of Couchsurfing? It's an incredible platform that connects travelers with locals. All you have to do is search the city you're visiting and see who would be open to letting you stay with them. 
It's a great way of learning a whole new culture and gives you an insight into how people live their lives. It doesn't cost anything at all and allows you to make new friends on your travels.
Are you interested in volunteering? WWOOFING gives you access to a range of global volunteering opportunities in fields such as ecological farming, sustainable projects, and educational and cultural exchanges. There are quite a few exciting options on their website, like an agroforestry traineeship that could give you a lot of experience in a new field.
Another great way of bagging yourself a free stay in Italy is by house sitting. Sign up to the website and check out if anyone in the place you're visiting needs somebody to look after their home while you're there. If you're an animal lover, this is a win-win situation; plus, some of the houses these people own are extravagant, so you could possibly be living it up in a castle for a week — all for free!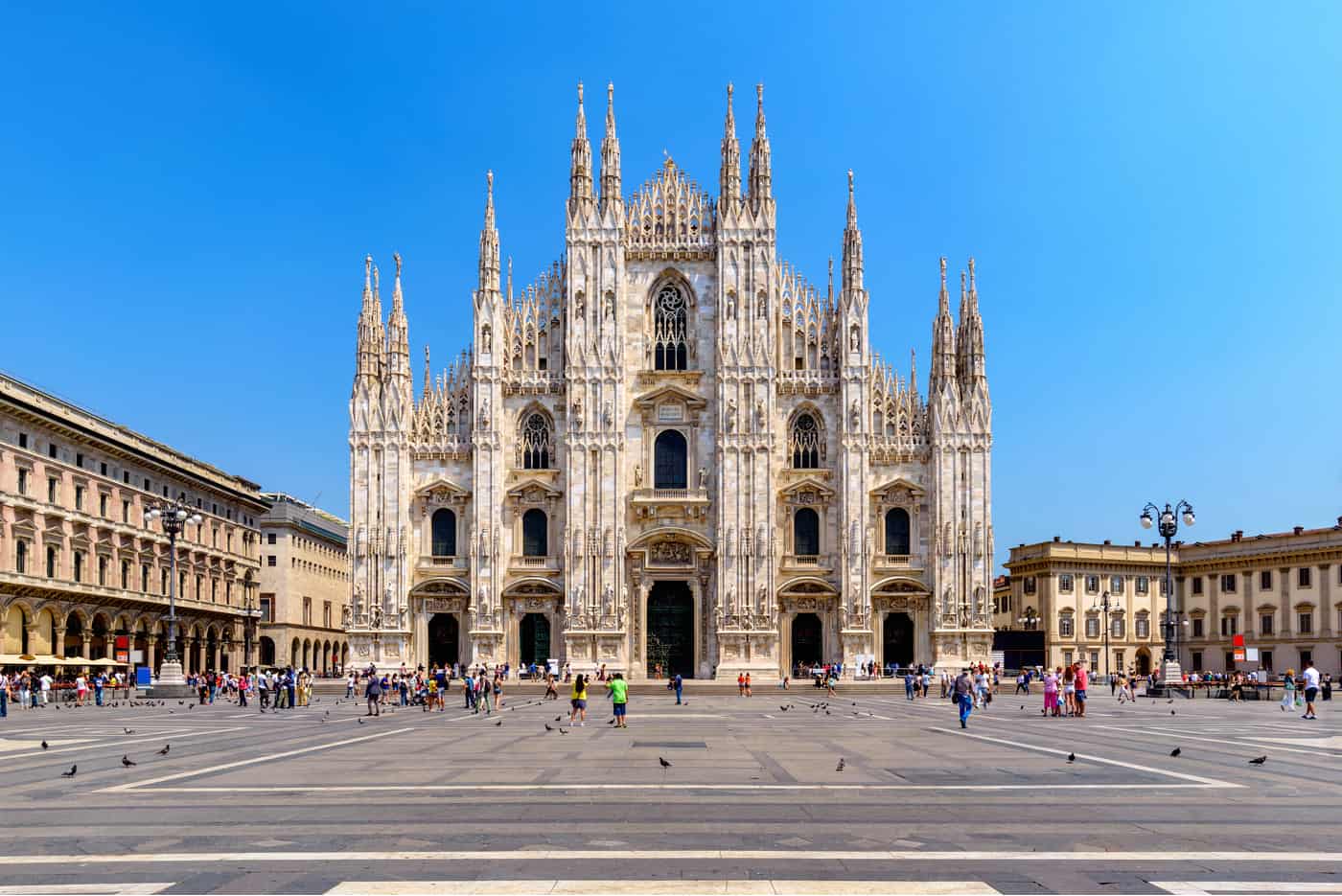 Hostels in Italy
Maybe you don't want to commit to anything and want to travel around Italy at your own pace for a relatively low price. Well, then, hostels are an excellent option for you.
There are a lot of high-quality hostels in Italy for you to choose from. The hostel scene is quite prominent around the country, so you will have plenty of options. Have a look at the best-rated hostels in Italy.
As you can see, hostels aren't the cheapest in Italy, but they do provide a lot for their guests. You'll spend between €29 and €46 on a bed a night when in Italy and between €90 and €170 for a private double room.
The average cost of a bed in a hostel per night in Italy is €29.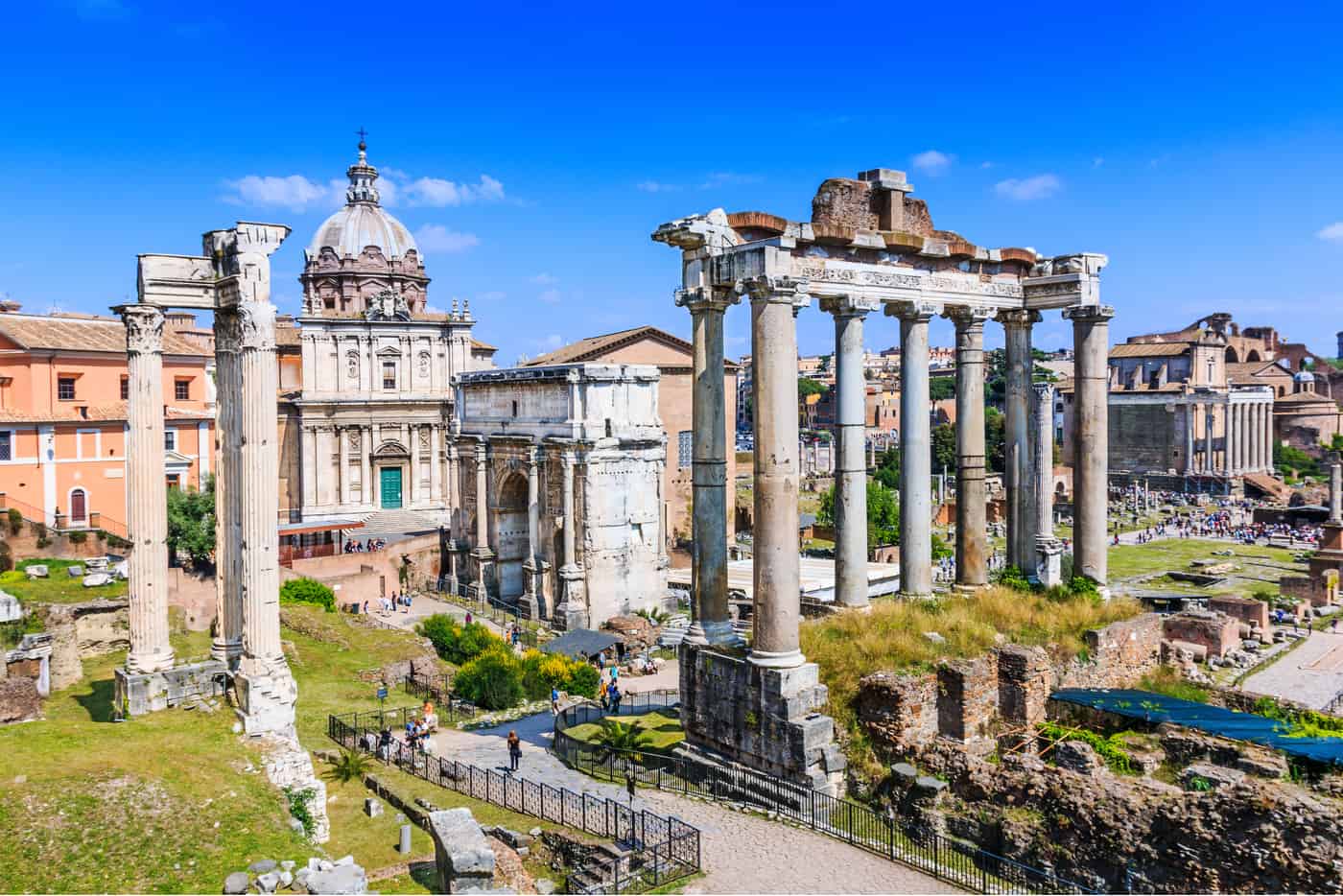 Where to Stay When Traveling in Italy
Are you someone who prefers your space? Highly rated guesthouses and hotels are everywhere in Italy. Deals on accommodation are always waiting out there, waiting to be snapped up. One piece of advice I will give you about booking accommodation in Italy is to do it in advance.
I'm a fan of booking things last minute, but you can't do that when traveling in Italy because it's such a popular destination. Everything sells out fast, so get booking as soon as you know when you're going to go on vacation.
When searching for a place to stay, I always use Booking.com. There's an endless list of accommodations on their website. Instead of scrolling through the "top picks section", change the filter to "top reviewed", where you'll find options where people enjoyed their stay rather than places that pay Booking.com to be bumped up the ranks.
Keep reading to see my recommendations on places to stay in Italy.
Milan
Pop Luxury Experience – (€138 a night for a one-bedroom apartment) – This one-bedroom air-conditioned apartment offers guests a stylish and comfortable place to stay close to the world-famous San Siro Stadium. 
The owners of this property go above and beyond to give you an experience like no other with complimentary drinks, a PlayStation 4 games console, and an iPad for you to play with.
Venice
B&B HORTUS – (€144 a night for a double room with disability access) – Come enjoy a slice of heaven at this B&B featuring an adorable garden and a free breakfast buffet every morning. Hosts Janina and Ewa, are always there to help you with any questions you have about the city and the best places to go for a bite to eat. 
The Venice Santa Lucia Train Station, Scuola Grande di San Rocco, and Frari Basilica are all close by to keep you occupied during your stay. After one night here, you'll wish you had booked for longer.
Florence
Terra Artis Guest House – (€146 a night for a deluxe double room) – No wonder this guest house is so highly rated. Recently refurbished and offering guests a refreshing space to unwind after pacing the streets of Florence. 
San Marco Church is only a 600-meter walk away, and the main center is just 1.2 kilometers away. Each room is beautifully decorated with fabulous furnishings and has a flat-screen TV, a mini bar, a fridge, and a kettle, so you'll feel right at home.
Rome
Easyrome Guest House – (€129 a night for a double room) – This wonderful guesthouse is right in the heart of Rome. The rooms are immaculate, and it's a quiet area, so it's great to catch up on some rest. 
Complimentary wine and water are provided every day by the generous host Enrico. Everything you need is nearby, and if you'd like to take a trip across the city, Castro Pretorio Metro Station is just 350 meters away.
Naples
Annunziata Bed and Breakfast – (€120 a night for a double room with a balcony) – It doesn't get much better in Naples than with this boutique B&B. Picture yourself waking up in the mornings with your morning coffee overlooking the Naples city center, with the rugged mountains in the background from your balcony. 
The free breakfast is very filling, containing lots of mouth-watering Italian delights. Regarding location, the property is right in the middle of the action, with the San Carlo Theatre and Naples National Archeological Museum easily reachable by foot.
The average cost of a mid-range hotel per night is €120.
The Cost Of Transportation In Italy
During my time in Italy, I mostly used trains and buses to get around. The transportation infrastructure in Italy is very efficient and clean, and companies operate multiple journeys on all routes throughout the day, which gives you a lot of flexibility when choosing when and where to go.
Italy is quite a big country, so domestic flights could be a good option if you have a long journey and only a certain amount of time. Ryanair, Wizz Air, and EasyJet offer many routes daily between various major Italian cities. For example, you can fly from Milan to Naples for as little as 19 euros one way with Wizz Air. If you were to go by train, it would take 5 hours and 18 minutes and cost 31 euros.
Taking buses between cities in Italy will save you money. There are quite a few companies available, but I mainly used Flixbus. Their prices were the cheapest. I loved their onboard amenities, such as sockets for charging your phone and free Wi-Fi, which came in handy for watching Netflix during long journeys.
Make sure you compare the prices with Omio, a reliable transport application that sells tickets, which I highly recommend you use. Sometimes bus companies can up the cost of their tickets if they know they will sell out. This especially happens during the summer.
I've put together a price list for popular bus routes that you'll find helpful for your trip:
Milan to Rome with Flixbus – €11.99
Milan to Venice with Flixbus – €7.99
Rome to Florence with Flixbus – €4.99
Rome to Naples with Flixbus – €2.90
Rome to Venice with Flixbus – €6.90
Naples to Sorrento with Flixbus – €4.90
Note: Prices are subject to change during high tourism seasons.
Only two cities in Italy have Uber available, Rome and Milan. When you use Uber in these cities, you'll only have the option of using Uber Black, Uber Lux, and Uber Van, so it's quite limited. I used Uber once when I was in Milan to get to the train station for my trip to Venice.
One person canceled on me, and the second came to collect me. The ride cost about 13 euros for a ten-minute drive. I found it cheaper than taxis, so if you can, use it.
I tried to use a taxi once during my trip. The drivers were quoting me crazy prices when I was in Milan, so I refused to go with them. After that, I asked my hosts to organize transfers for me which worked out cheaper. When flying out of Naples, my hotel in Sorrento arranged a transfer for me. It costs 40 euros for an hour's drive at 6 am, which I found to be quite reasonable.
When traveling internally within a city, the best way to get around is by using public buses or metros if the city has one. Rome has the best internal transport system with three metro lines, public buses operating every couple of minutes, and hop-on hop-off tourist buses.
When you're there, avail yourself of the 72-hour transport ticket, including airport journeys, for 18 euros. Some places you'll visit in Italy won't be as developed. If that's the case, you'll need to use public buses. It can be difficult at times with the language barrier.
I recommend you get a SIM card as soon as you arrive and use Google Maps to get you around. The mobile application displays live times for buses, trains, and metros for your route and directs you to each departure point and stops you need to get off at.
Intercity trains are hugely popular in Italy. Wait until you see some of the train stations; they're almost like airport terminals. Rome's Termini Station is a classic example. I took trains when I could over buses because they were much faster, and that's what you need when you're on a schedule.
You can book your train tickets online beforehand. I did this through Omio because it gives you company options. Some companies operate high-speed trains, so their tickets will always be a bit more expensive than others. Trenitalia and Italo are the two most popular train companies in the country.
They're both comfortable, offer Wi-Fi, have food services onboard, and provide a good bit of legroom. Trenitalia is always a couple of euros cheaper than Italo but compare the prices on their websites to Omio before booking.
See how much you should expect to pay for these popular train journeys:
Milan to Rome with Trenitalia – €30
Milan to Venice with Trenitalia – €15
Rome to Florence with Trenitalia – €13
Rome to Naples with Trenitalia – €10
Rome to Venice with Trenitalia – €17
Many people hire a car when they go to Italy on holiday because it gives you access to enchanting towns that don't have any public transport and are a little less touristy. Car rental prices are reasonable in Italy. If you're planning on doing a lot of traveling, I would consider it. See below for how much it costs in each major city.
AcaRent – Milan – 2 days – €59.60
Viaggiare – Venice – 2 days – €67.98
Surprice Car Rental – Florence – 2 days – €83.81
Surprice Car Rental – Rome – 2 days – €52.21
Ace – Naples – 2 days – €64.25
Are you thinking of checking out some of the Italian islands? Ferries are readily available to Capri, Sardinia, and Sicily. You have a couple of companies to choose from when taking a ferry in Italy; Caremar and Alilauro offer a significant number of routes each day. I used Caremar to get to Capri and found them to be fast and safe, which is all you want. Each of these operates from various ports around the country, and their prices vary. Let's consider how much you should pay for some journeys.
Naples to Sorrento with Alilauro – €16.50
Sorrento to Capri with Caremar – €21.43
Genoa to Porto Torres (Sardinia) with Tirrenia – €39.97
Villa San Giovanni to Messina (Sicily) with Caronte and Tourist – €3.30
The average cost of transport per day in Italy is €11.
The Cost of Food in Italy
What everyone really comes to Italy for is the appetizing food. Honestly, no words can describe how good Italian food is when you actually get the chance to taste it in Italy. Not a single country's cuisine gets even close to being as good as Italy's.
Your first few days, you'll probably stick to the dishes you know, like pizza, bolognese, etc., but I recommend you get a bit adventurous and sample some plates you've never even heard of. Trust me. You won't be disappointed.
The food in Italy is less expensive than you think. Once you're not eating outside major tourist attractions like the Colosseum or in St.Mark's Square, you'll be fine. Plus, the food in those places isn't even that good half of the time. There's always a lovely little restaurant waiting to be discovered down a quaint alleyway in every city you visit.
Below, I have listed all the delicious food I ate on my trip and how much you should roughly pay for each dish.
Breakfast Prices in Italy
Frittata – I ate Frittata wherever I could get it. It's similar to an omelet, but I preferred them. They're made with egg, bacon, cheese, and vegetables. You can get your hands on one of these for as little as six euros, and they're so good.
Croissant and coffee – No matter where you are in Italy, there will always be somewhere serving croissant and coffee deals. Some establishments will sell them for as little as 2.50. It's nice when you're not too hungry and just need a bit of fuel. The coffee culture in Italy is pretty interesting. In the mornings, you'll see bustling coffee shops with no seats inside and dozens of people crammed into a bar-like setting just drinking coffee and chatting away.
More typical breakfast prices in Italy:
A sandwich from a corner shop – €4 to €5
A pastry from a bakery – €1 to €2
Lunch Prices in Italy
Panzerotto – A fried savory dough turnover like a calzone filled with mozzarella and tomato sauce. They're often sold at bakery stalls for between €1.50 to €3.
Panino – Like a panini, only it's served with Italian bread. Often you'll see them sold at coffee shops, and they'll have a couple of types with different fillings, e.g., ham and cheese or pepperoni and lettuce.
More typical lunch prices in Italy:
Fruit from a supermarket – €1 to €2
Bread and cheese from an alimentari – €2 to €3
Piadino (an Italian flatbread) – €2 to €4
Dinner Prices in Italy
I could spend all day writing about dinner in Italy, so I'm going to keep this simple and give you prices for the standard dishes.
Pizza – Come on, who doesn't love pizza? You can find a margarita pizza for 6 to 7 in some places. If you manage to visit Naples, the home of pizza, you can find some for as little as €3.50. The best pizza I had in my life was there at a restaurant called Gino e Toto Sorbillo.
Spaghetti pasta arrabbiata – Do you like spicy pasta? Anyone who does will already know what arrabbiata is. The sauce is made from garlic, peppers, and tomatoes. I was lucky to try this scrummy dish in a small eatery in Venice, away from all the tourist sights, and it only cost €6.
Spaghetti carbonara – A dish that originates from Rome, made with eggs, cheese, pork, black pepper, and spaghetti. Again, like a lot of pasta dishes, you can get them from €6 in some places if you're lucky.
More typical dinner prices in Italy:
Fettuccine alfredo in a fancy restaurant – €15
Lasagne – €7+
Risotto alla Milanese – €16 +
Gnocchi – €6
You could spend a lot of money on Italian food. It depends on where you're eating. I made it my mission to eat at more local restaurants because that was the advice I was given by friends before I arrived. I'm glad I did because these places gave me some of the best meals I have ever had.
When it comes to alcohol, it can be affordable. A bottle of wine to split with your partner costs around €13 to €14 in a restaurant, and local beer like Peroni and Birra Moretti costs between €3 to €4 a bottle.
Since you're in Italy, you must try a shot of Limoncello, an Italian lemon liquor typically served as a digestivo after your meal. A shot will only set you back €2, but sometimes, you'll be given one for free if you've splashed some cash on your meal.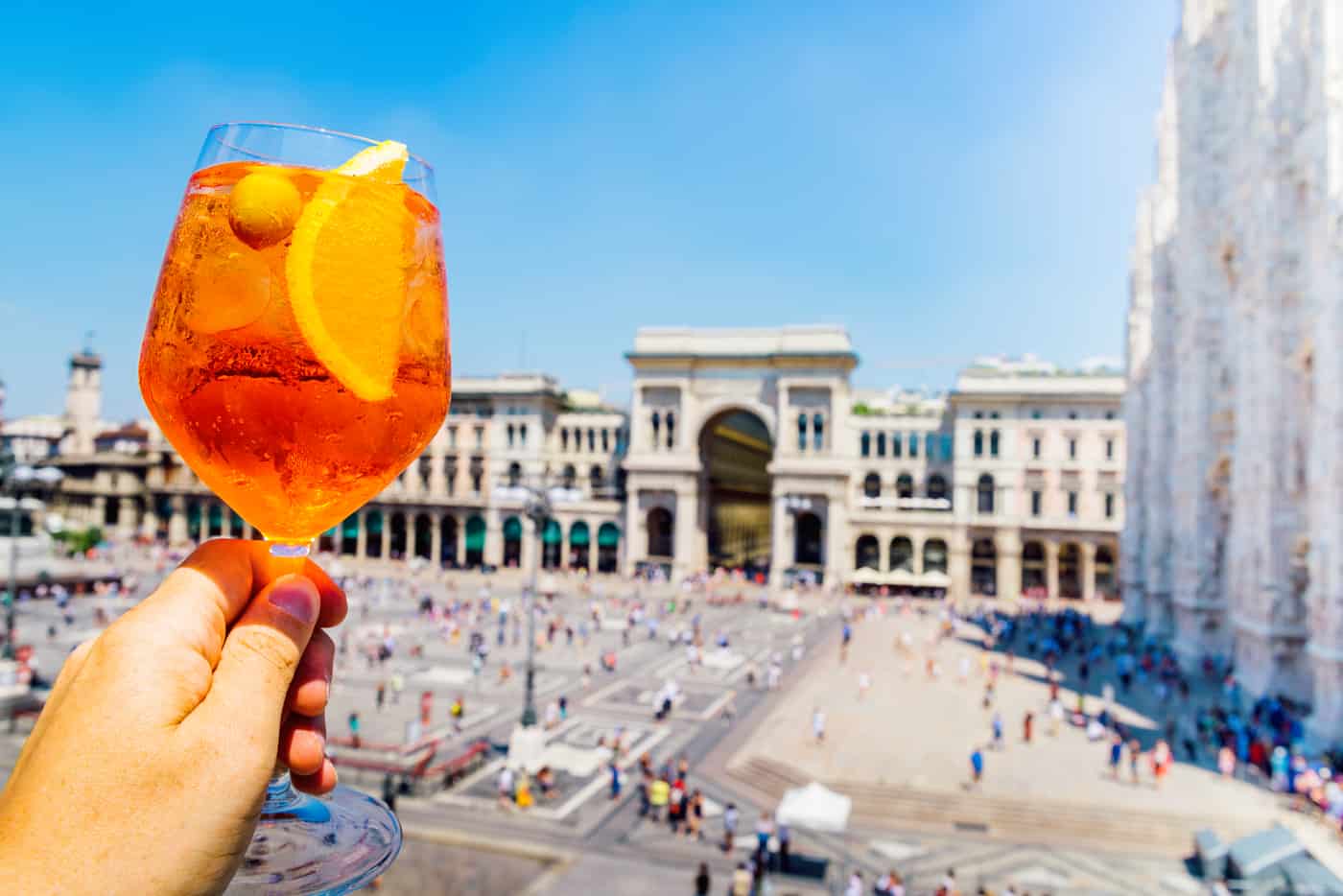 Food Budgets for Different Types of Travelers
Anyone on a tight budget might prefer to source ingredients and cook in their Airbnb. This option is cheaper than buying every meal in a restaurant, but I suggest eating out when you can because food is a big part of the Italian experience.
If you were to cook all of your meals in an apartment, you could get by on €10 a day. I found supermarkets to be inexpensive. I often purchase some bread and cheese on the go, which costs about €1.50.
If you're not fond of a glass of wine or beer in the evenings after a long day, you should budget between €18 and €25 a day. You could spend less or more depending on your eating habits.
Some of the luxurious restaurants in Italy are incredible. Imagine indulging in some linguine all'astice while watching the sun down by Lake Como. If you're a fan of these types of meals and plan on spending a considerable amount on fancy restaurants, expect to spend at least €100 a day on food.
The average cost of food per day in Italy is €18.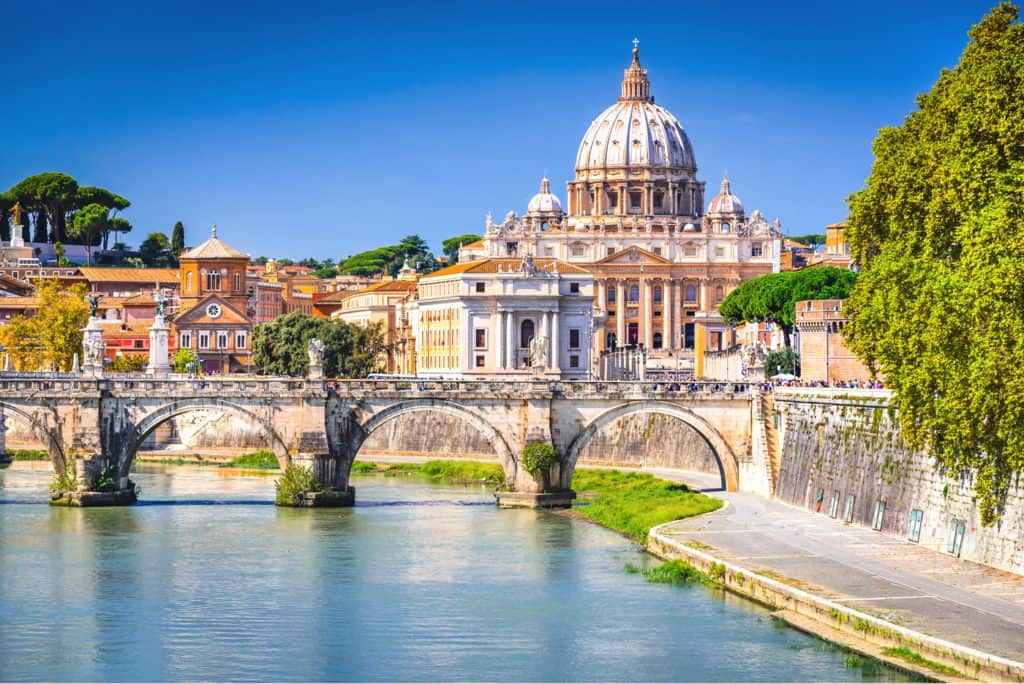 The Cost of Activities in Italy 
I saw so many amazing sights in Italy, from the Pantheon in Rome to the Ponte Vecchio in Florence. There's no way I could have seen it all. I would've needed months to see and do everything.
My advice is to map out your must-do attractions and then determine what others you can squeeze in along the way. If you try to cram too much, you'll end up exhausted and run out of energy halfway through your trip.
See my breakdown with costs below:
Duomo Di Milano – €16.50 per person, including rooftop ticket. The Milan Cathedral is an impressive landmark known for its exquisite architectural designs, stained glass windows with pictures depicting scenes from the bible, and marble staircases. Don't leave without climbing to the structure's ceiling, where you can catch a fantastic view of the city.
Take a gondola ride in Venice – €64.50 for a small group of five people. Embark on an enchanting private 45-minute gondola boat trip through Venice's world-famous canals. Float through the Canal Grande with your own sailor. 
Mine was informative, even with his basic understanding of language; he was able to tell me lots of great facts. Enjoy the views with your significant other, discovering the city's hidden gems, which can only be found on a gondola.
Check out the Statue of David in Florence – €19.50 for a timed entrance ticket. The 5.17 meter-high Statue of David stands tall in the Accademia Gallery in Florence. You'll be surprised at how much bigger it is in person than in pictures. 
Besides the statue, the gallery itself is fascinating, displaying Michaelangelo's best pieces of work like 'the Prisoners' and 'St. Matthew.' Each ticket has a time slot to ensure the museum doesn't get too full. So I recommend purchasing your ticket beforehand to avoid disappointment. Buying tickets at the entrance is possible, but I wouldn't risk it.
Visit the Vatican in Rome – €29 for an early morning tour with a dome climb. Step back in time and experience St. Peter's Basilica. Wander through St Peter's Square early in the morning before crowds flood the area. Learn about the Vatican's history and the influence it has on Italian society still to this day from an experienced tour guide. 
I booked my tickets with Get Your Guide because they have their separate entrance line at the Vatican. This way, you won't have to line up for hours trying to get in. I visited in July, and the crowds were insane, so I was lucky I bought my ticket with Get Your Guide beforehand.
Walk through one of the seven wonders of the world, The Colosseum – €22 for Colosseum, Roman Forum, Palatine Hill Entry Tickets. Learn about ancient Rome and admire what's left of the Roman Empire's structures. Skip the line ahead of everyone else with your fast-track access. 
Pave the way with the downloadable map you get when you make a booking, so you find all the sights you want to see. The ticket includes access to the Colosseum, the Roman Forum, and Palatine Hill.
All of the attractions are in the same area, but you'll have to leave the exit gate of the Colosseum to access the others. I got confused when I was there, so I just asked a staff member, and they guided me in the right direction.
Explore the Catacombs in Naples – €11 for an entrance ticket. Take a trip underground, where you can find monumental basilicas and ancient frescoes that date back over 1000 years ago. You'll be shocked to see that all this is hiding beneath the surface. 
Learn about the tragedy of Pompeii – €52.25 for a private tour with an archaeologist . Join a professional archaeologist as they take you through the UNESCO World Heritage Site of Pompeii. Wander around the preserved city that witnessed a tragic volcanic eruption in 79 AD. 
If you're a history buff like myself, you're going to want to go on a private tour to hear all about the stories and nitty gritty bits of information that you wouldn't learn about alone. It's an eye-opening experience and well worth paying the extra money. Plus, it's not every day you get the chance to have a one to one with an archaeologist and ask them any question you like.
Other must-have experiences in Italy:
The average cost of activities per day in Italy is €20.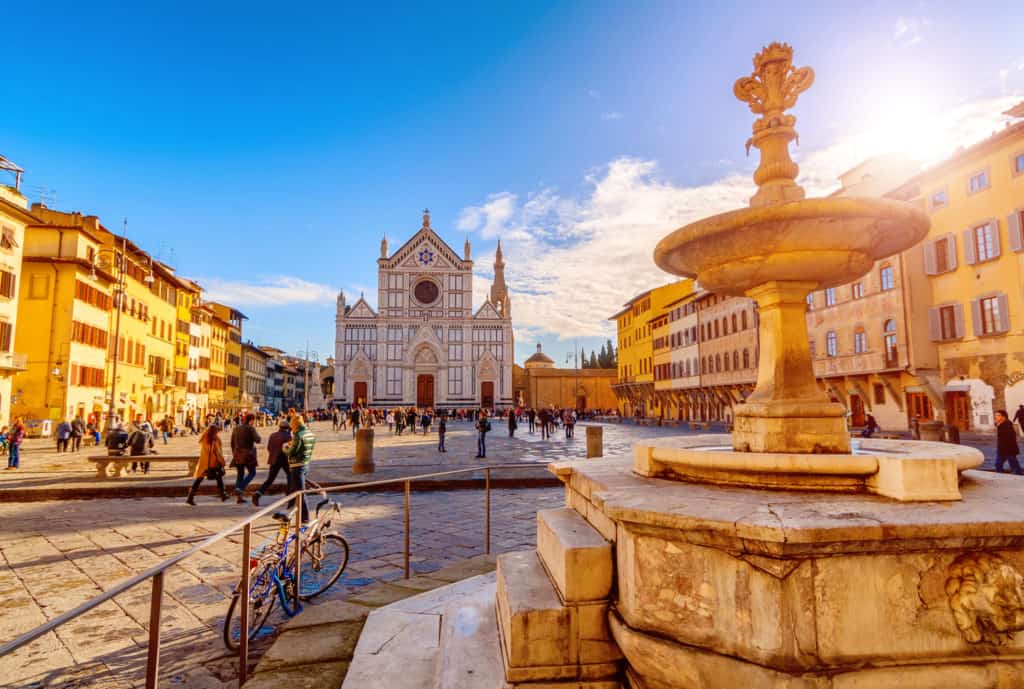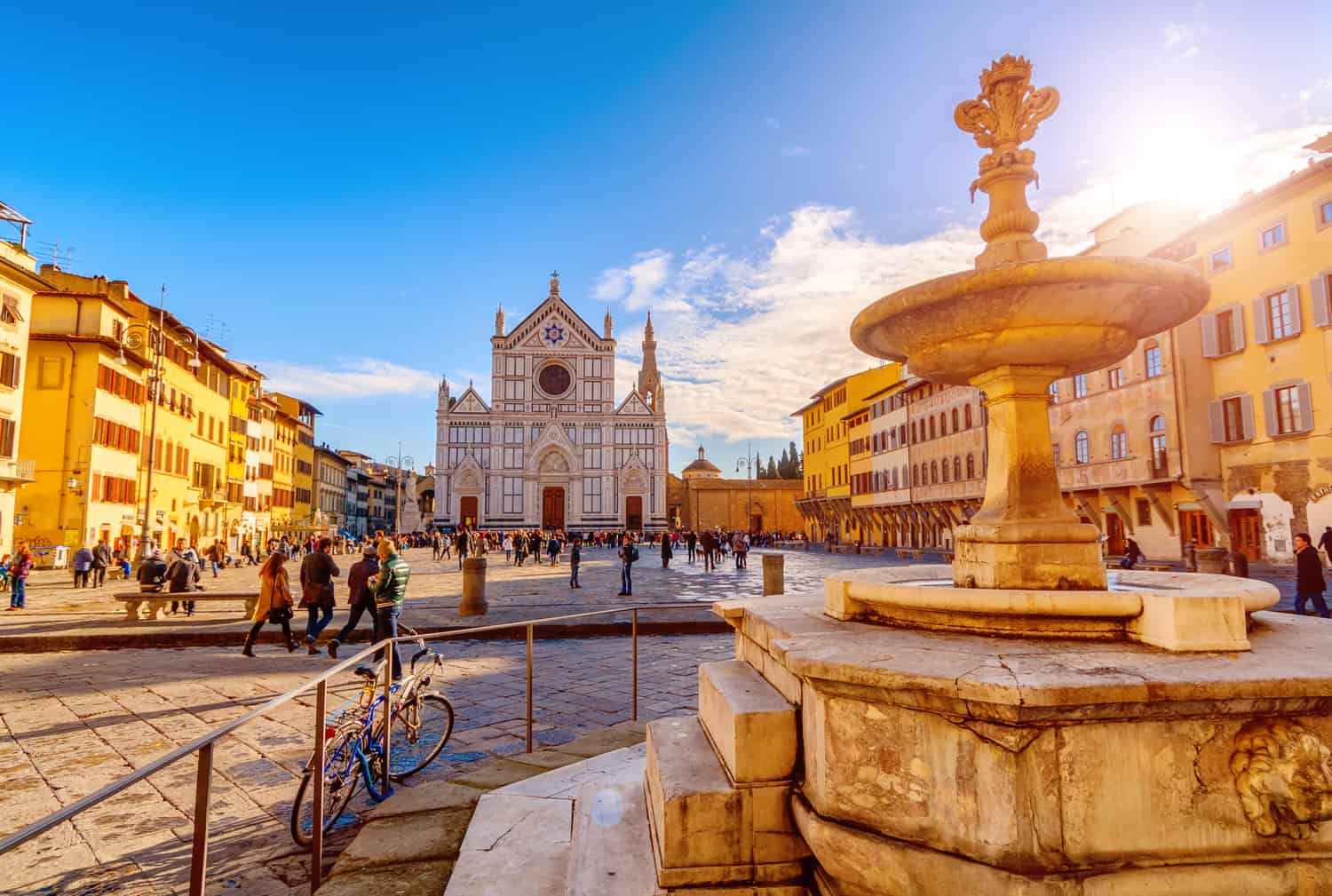 There you have it. I have listed all your possible expenses for when you travel to Italy. Now it's time to show you how much you should expect to spend per day overall.
Accommodation: €29 a night for a budget traveler + €120 for a mid-range traveler
Transportation: €11 per day
Food: €10 per day for a budget traveler + €18 for a mid-range traveler
Activities: €20 per day
Total expenses for each day – €70 (budget traveler) or €169 (mid-range traveler).
If you travel with somebody, your spending will likely be a bit lower because you can split the costs with them. Italy is an outstanding country that you're going to love. Try not to do too much and explore fewer places in more depth.