Most people who travel to Italy will usually stick to one city and call it a trip, but there's so much beauty in this fabulous country, waiting to be discovered.
Italy is a country that's very close to my heart. It's one of those destinations where you can go and never get bored because there's so much to see and do. I mean, where else in the world could you be looking at one of the seven wonders of the world one day, and then the next, you're cruising along the Amalfi Coast on a private boat? And, the huge advantage is that every major city is connected to some sort of public transport. You can take an early morning bus from Milan and float on a gondola through the canals of Venice as the sun rises.
Although Italy is one of the most popular European destinations, there's still great value for money wherever you go compared to other countries on the continent. You can find delicious meals for around six euros in many places, many main attractions are free to see, and charming boutique guesthouses are constantly competing to get your money, so great deals are everywhere.
My latest Italian trip was one big adventure, from getting scammed in Milan on my first day to taking the tiniest boat out to the choppy seas around Capri and not knowing if it would make it back shore in one piece. And those nights of drinking endless bottles of red wine in Florence, along with a humongous margarita pizza? I still remember exactly how it tasted to this day.
Two weeks is ideal for spending in Italy to really get a feeling for a couple of different cities, understand the Italian culture, see the main sights and, of course, chow down on copious amounts of food until your belly explodes.
Everyone's two weeks in Italy should start in the magical city of Venice (two nights) and then move on to the fashion-focused city of Milan (one night), Florence (three nights), Rome (three nights), Naples (two nights) and finish in the coastal town of Sorrento (three nights). If you follow this itinerary, you'll experience a true mix of Italian cities and have your second trip booked as soon as you return home.
Let's kick things off with my 14 days in Italy itinerary so you can start planning your vacation of a lifetime.
Day One: Find Your Feet in Magical Venice
Depending on what time of the day your flight gets into Venice and where you've flown from, you'll probably be exhausted and extremely jet-lagged. But there's no time for rest; you're in Italy, remember?
Fortunately, Venice is a very walkable city, so wherever you want to go, you can get there on foot. In fact, the only other way to get around is by taking boat buses named vaporetti. This is because the city is built with tiny quaint streets and crooked bridges; there's no room for any vehicles to get through.
Start your Venice exploration in and around St. Mark's Square, also known as Piazza San Marco, where most people try to find their feet. Marvel at St. Mark's Basilica and go inside to take a look if the line isn't too long (it usually is), and admire the Clock Tower, dating back to the 15th century, absolutely free to see from the square. The Doges Palace is housed in Piazza San Marco, too loved for its well-designed facade and impressive architecture.
A little tip, if you're keen on going inside St. Mark's Basilica, book skip-the-line tickets through Get Your Guide beforehand so you don't waste half of your day lining up. These tickets do sell out well in advance, however, so book early! You can check availability for tickets and book them using the widget below:
Getting lost in Venice is a part of the exciting journey; meander through the streets in search of cute hole-in-the-wall pasta eateries that are a fraction of the price you would pay in St. Mark's Square.
After a good feed, go bridge hopping; yes, there's more than one famous bridge in Venice. We've all heard of the Rialto Bridge, but don't forget to search for the Bridge of Sighs, Constitution Bridge, and the Ponte dell Accademia.
As darkness begins to fall, pull up a chair in the Venice Jazz Club, situated near the Campo Santa Margherita. This tiny intimate venue can only hold around 50 people, but if you're one of the lucky ones, you'll be treated to a night of various jazz styles performed by a mix of local and famous acts, belting out the finest beats. Get there early to avoid disappointment.
Where to stay in Venice: Venice has a huge selection of properties to stay in. My favorite is the Alla Vite Dorata, only a short ten-minute walk away from the Rialto Bridge, and your booking comes with a delicious complimentary Venetian breakfast. I paid €162 a night for a superior room, and that was during the high season, which wasn't too bad. Everything was perfect, from cozy beds to the adorable staff, Aleksandra and Natalya.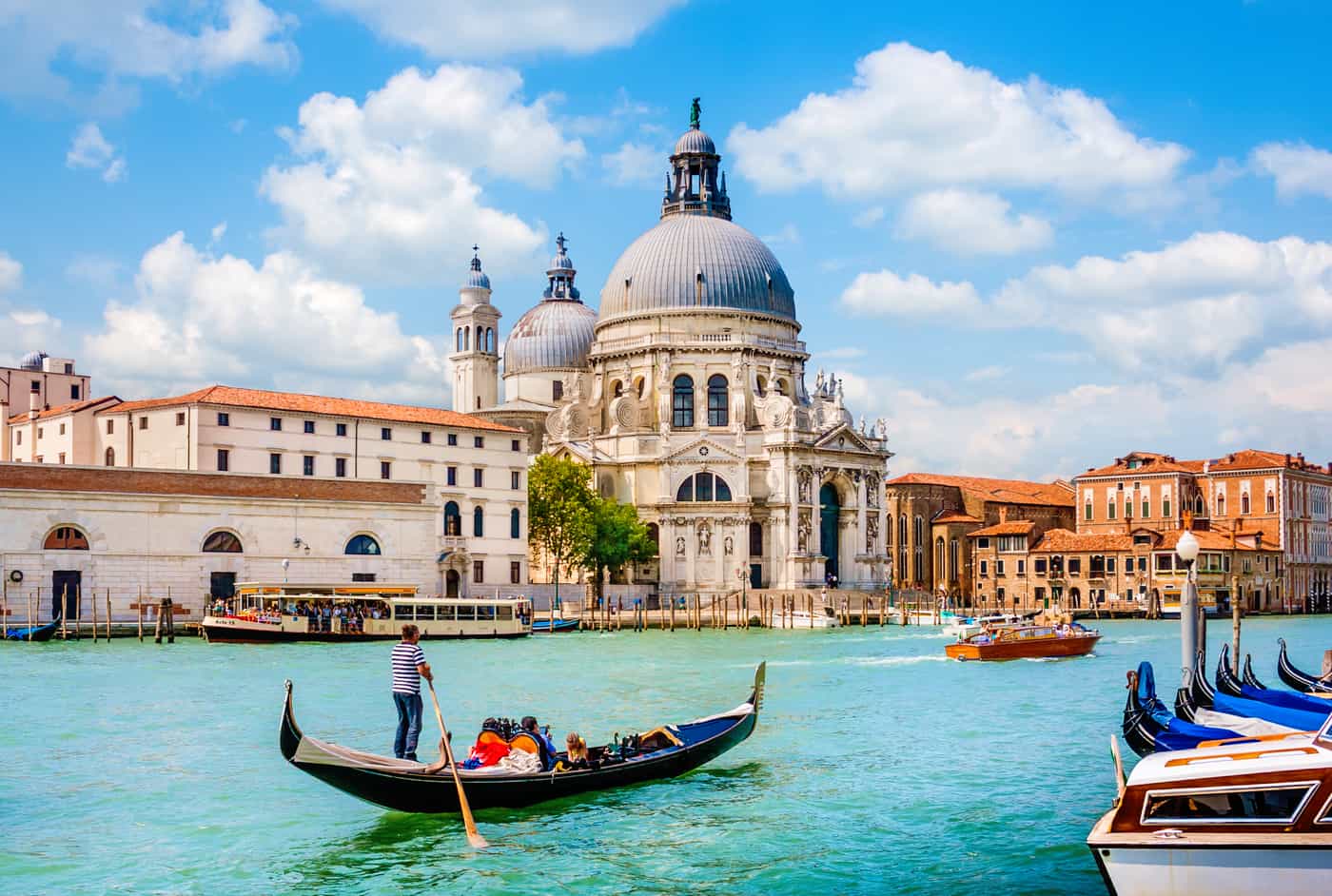 Day 2: It's Gondola Ride Day!
Get up as early as possible to beat the crowds to the gondolas. If the free breakfast wasn't being served as you got up, I'd recommend you go to the Caffè del Doge espresso bar. They sell the tastiest sandwiches and amazing coffee, and their doors open at 7am.
Following your morning dose of caffeine, it's time to hire a gondola driver. You won't struggle to find a gondola; they're literally everywhere. But I'd recommend booking a gondola tour the day before because there's no real difference in the price. All captains have the same set price, so you won't be able to haggle them down.
I booked this brilliant gondola tour, and it included a 30-minute ride with in-app commentary. We set off from Piazza San Marco and passed by the likes of the magical Santa Maria della Salute and the Punta della Dogana all while sailing down the Grand Canal. An experience I had dreamt about for years.
No doubt, you'll see many Cicchetti bars offering lunch specials. Cicchetti is a part of Venetian culture; it's a selection of small snacks, kind of like tapas. A serving usually contains cheeses, meatballs, bread, sardines, small sandwiches, and much more. A glass of Aperol Spritz will often be offered to add to your meal. Why not do it as the Venetians do it?
Finish up your evening with one of my favorite things to do in Venice, climb the 80 steps spiraling staircase up to the top of Palazzo Contarini del Bovolo, a palace with a stunning viewpoint on top where you can see Venice from a bird's eye view. Trust me; you'll be blown away.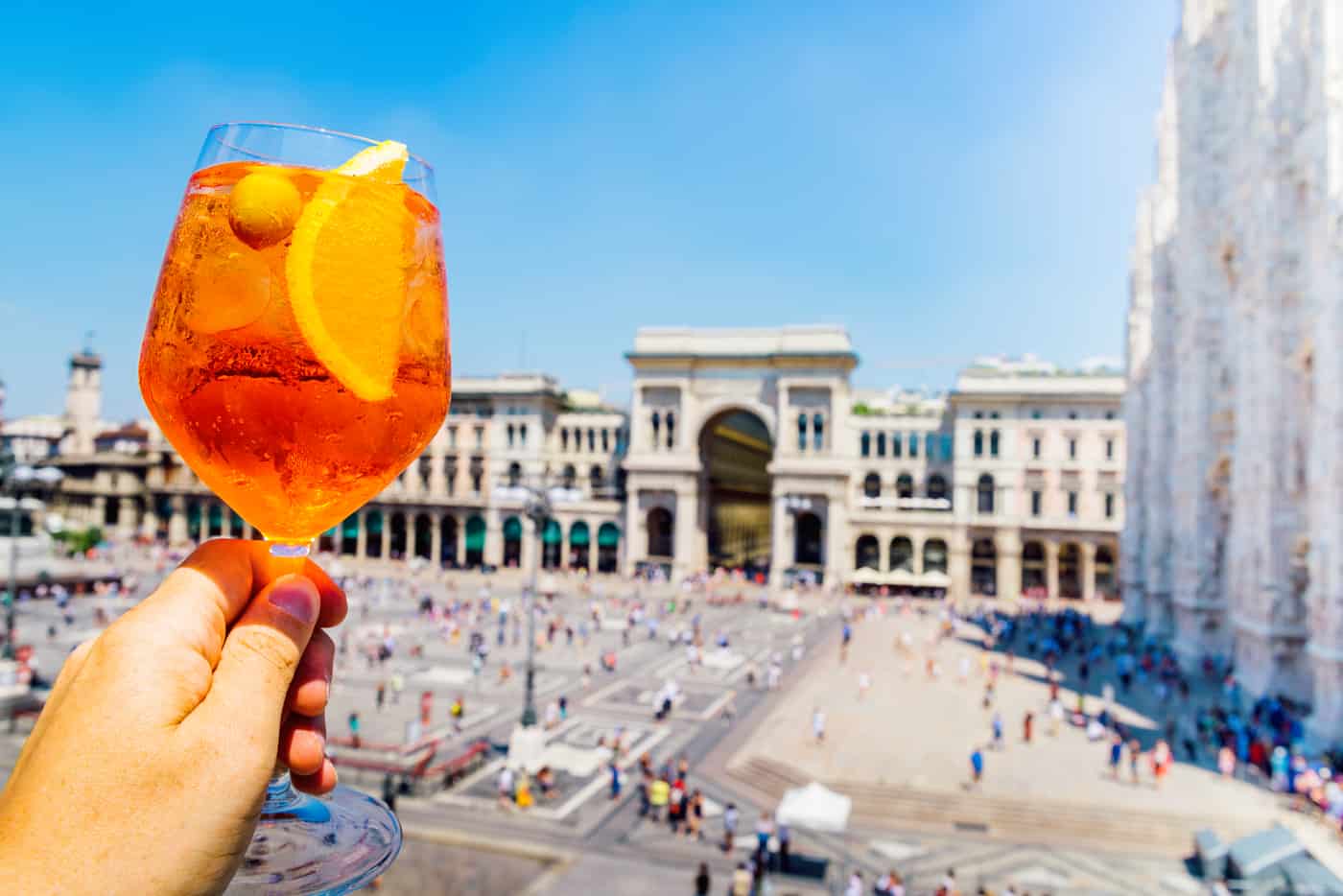 Day 3: Hop On The Train To Milan
Following your sensational two days in Venice, hop on a two-and-a-half-hour train ride to the imposing city of Milan. If you had time, you could spend more than one day there, as there's quite a bit to do, but you can see all the best bits within 24 hours. One of every traveler's favorites in Milan is the Duomo, the metropolis's most famous attraction. Ensure you purchase an entrance and roof ticket, so you get to enjoy the vistas from above.
Once you've had a bite to eat, take a short walk through Grand Galleria Vittorio Emanuele II. You've probably seen this place plastered all over Instagram; it's a lavish shopping mall that looks more like a palace with a glass-paneled roof and intricately shaped architectural designs. Treat yourself to some goods from one of the many shopping outlets, from Luis Vuitton to Prada. You're in Milan, after all!
Where to stay in Milan – I have visited Milan more than a handful of times, but my favorite guesthouse to date is the Prestige Boutique Homes – Colonne di San Lorenzo. This one-bedroom apartment has everything you need for a great stay in Milan. It lies in the center of the city and is a 13-minute walk from Palazzo Reale, the whole apartment is very modern, the kitchen has all the essentials, and the owner's city tips worked a dream for my one-night stay.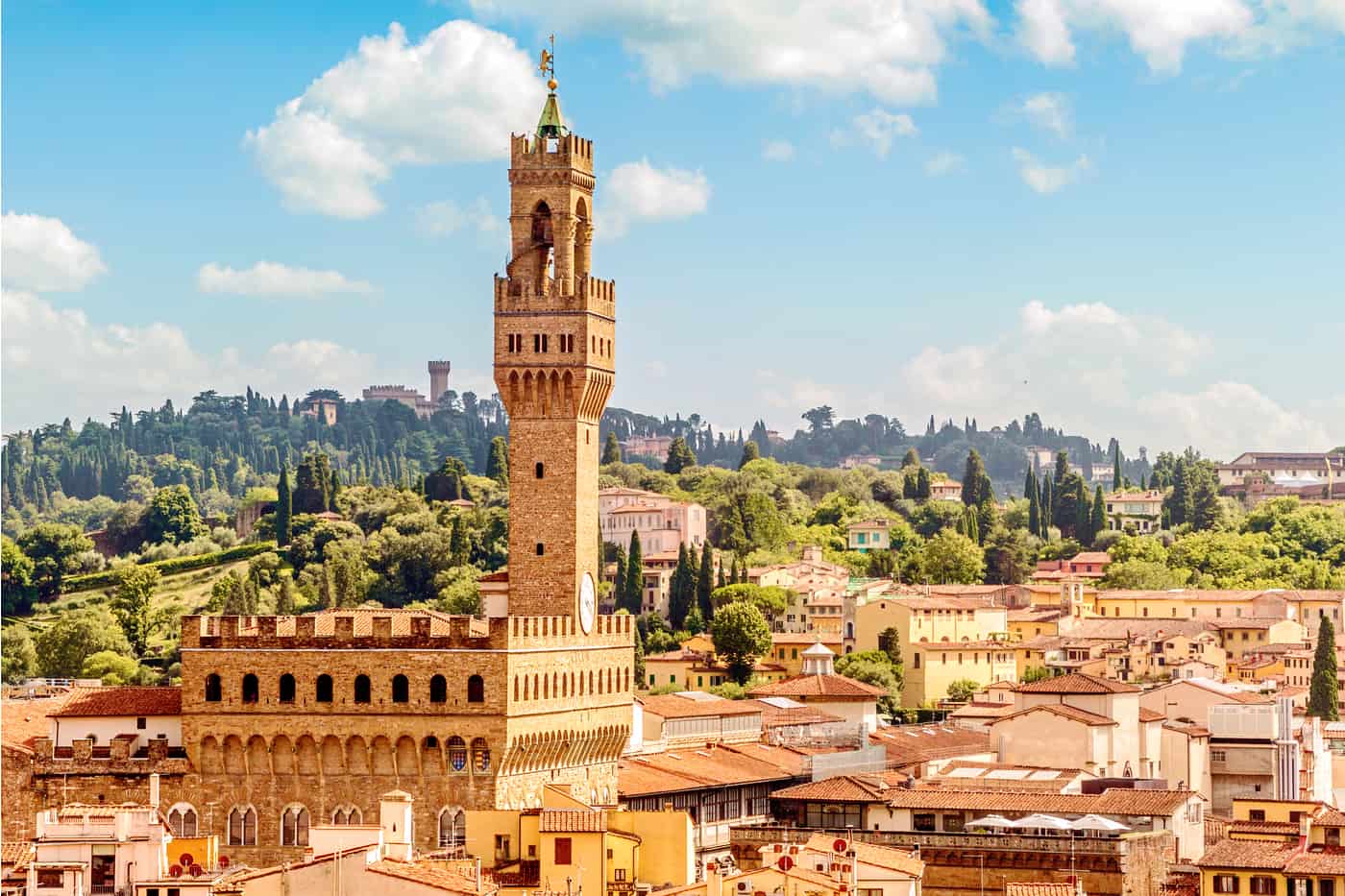 Day 4: Venture to Florence
If you're a fan of history and the Renaissance, you must visit Florence. It's less than a two-hour train ride from Milan. I spent two days there on my trip, but don't make the same mistake I did, stay for three. Florence will have you falling in love over and over again.
I would advise you to go easy on the museums and historical activities, spread them out or you'll be exhausted. Take things slow on your first day by heading to the heart of Florence, the Piazza Del Duomo, where world-renowned attractions reside, like the Basilica of Santa Maria del Fiore, Giotto's Bell Tower, and the Baptistery of San Giovanni Battista. You could spend hours walking around there and never get bored.
As I said, go easy on today, but since the Palazzo Vecchio is beside the Piazza Del Duomo, you may as well go see it. The structure stands out because it almost looks like a sandcastle and is actually Florence's town hall. Beside the Vecchio are many bars and restaurants for you to dip into to spend the rest of your evening after your fill of sightseeing.
Where to stay in Florence – You have to stay in the San Pier Novello in Oltrarno in Florence. Just 400 meters from Pitti Palace, a kilometer away from the center, the guest rooms in this lovely guesthouse are surrounded by Rennaisancesque frescos and provide a castle-like atmosphere. A night's stay only cost me $102, and a flavorful, hearty breakfast was included every morning.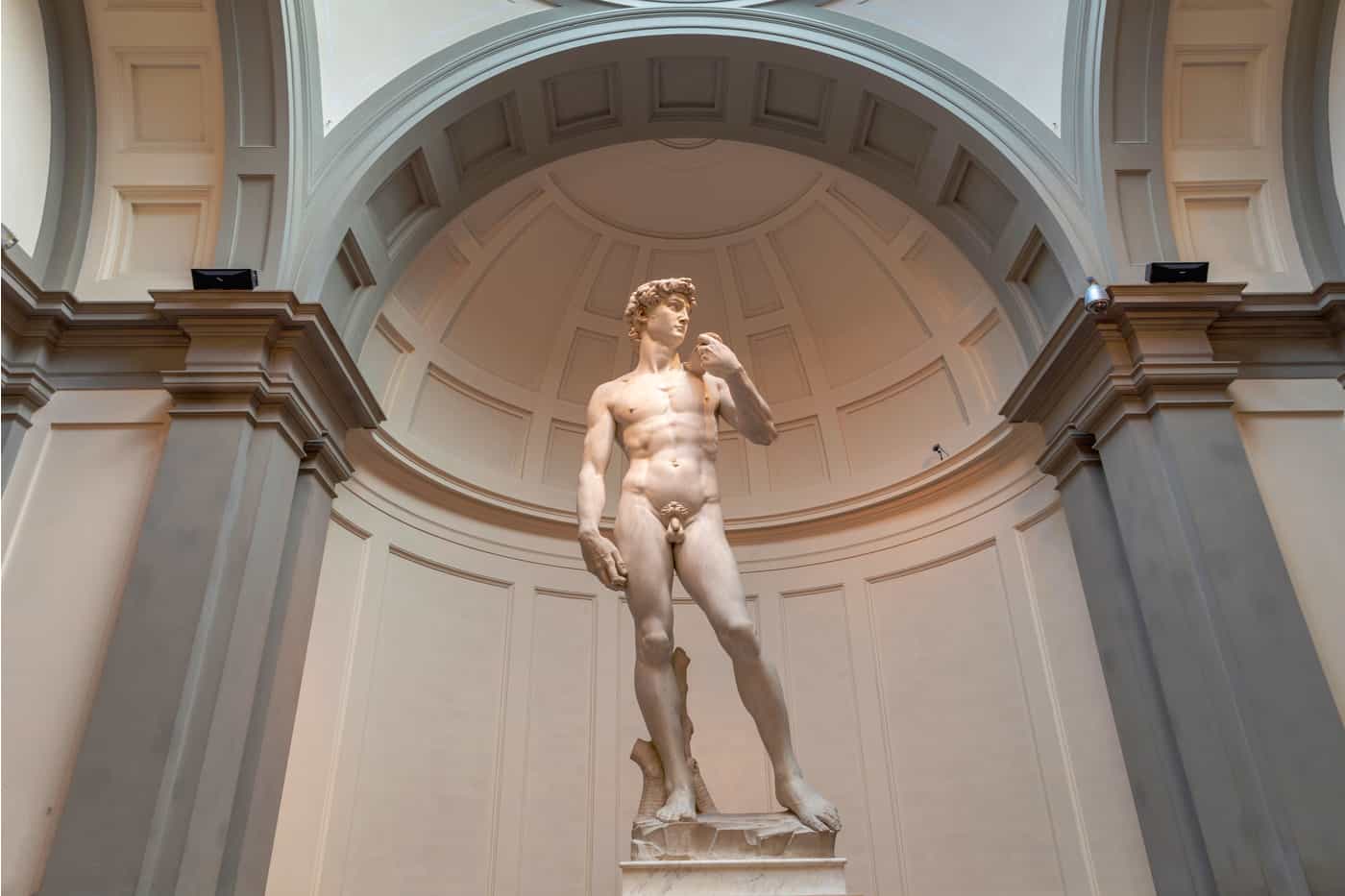 Day 5 – See Michaelangelo's David with Your Own Eyes
Hopefully, you're settled in and ready to take on Florence by now. Reserve yourself a slot at the Accademia Gallery of Florence, home to Michelangelo's sculpture of David. This museum gets insanely busy, so you must book a time slot ticket before there are no walk-ins. On the bright side, it stops huge crowds cramming the complex, so you'll have some peace while gazing at Michelangelo's outstanding work.
Again, this is a busy-busy part of the country, so book as far in advance as you can. Check availability of tickets for your travel dates below:
Since you're in Florence, you have to try the city's signature dish, Bistecca alla Fiorentina, also known as Florentine Steak. This flame-grilled T-bone cut steak is sprinkled with salt and pepper and is often blazed over roasted chestnuts for a kick of flavor. I'Tuscani two serves some of the tastiest Bistecca Alla Fiorentina in the city, so be sure to check it out.
Burn off your Florentine feast with a stroll around the Piazza della Repubblica, an open square that was an ancient Jewish Quarter in the past. As you arrive, you'll get this odd medieval feeling from the area; just embrace it. Do what I did, pop into a nearby cafe, soak up the atmosphere, and people-watch until dark.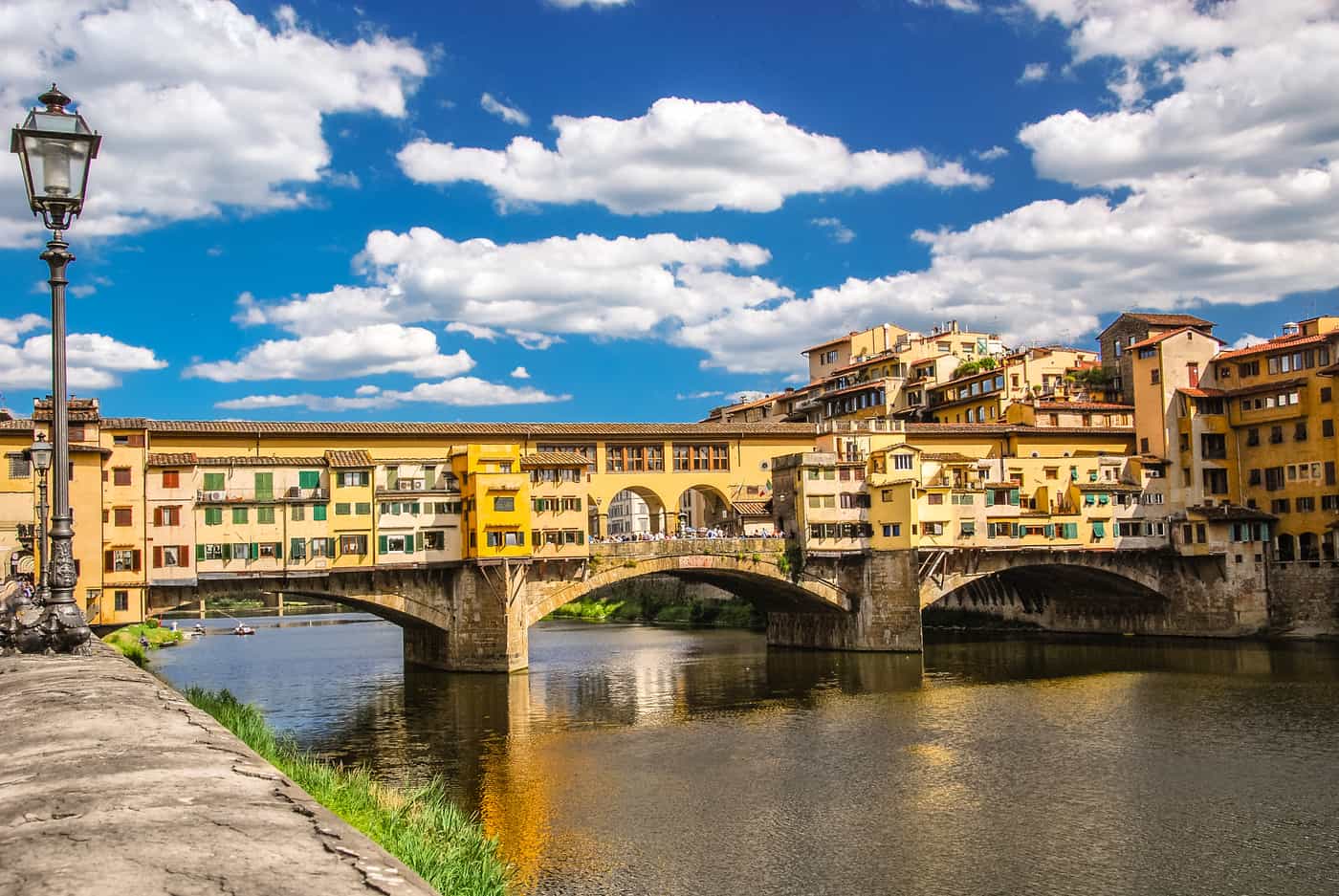 Day 6 – Hit the Hills For Some Magnificent Panoramas
I hope you still have some energy left in those legs of yours because day 6 is all about getting to the city's main viewpoint, but first, you have to go see the Ponte Vecchio. Florence has its fair share of bridges, like all Italian cities, but the Ponte Vecchio is truly remarkable. While walking across it is fun, to get a better view, head to the banks of the Arno River and become mesmerized by Ponte Vecchio's insane design with random house attachments to it.
Grab yourself a lot of water because now is the hard part. Hundreds of grueling steps up to the rewarding Piazza Michelangelo. This is hands down the best viewpoint you'll ever visit and is well worth the trek. Admire Florence from a completely different perspective, spot the Basilica of Santa Maria del Fiore, and look out for the Palazzo Vecchio. You don't have to walk up there; you can also take a cab or hop on bus 12 or 13, but I recommend you go on foot to see the lovely gardens and traditional Florentine homes.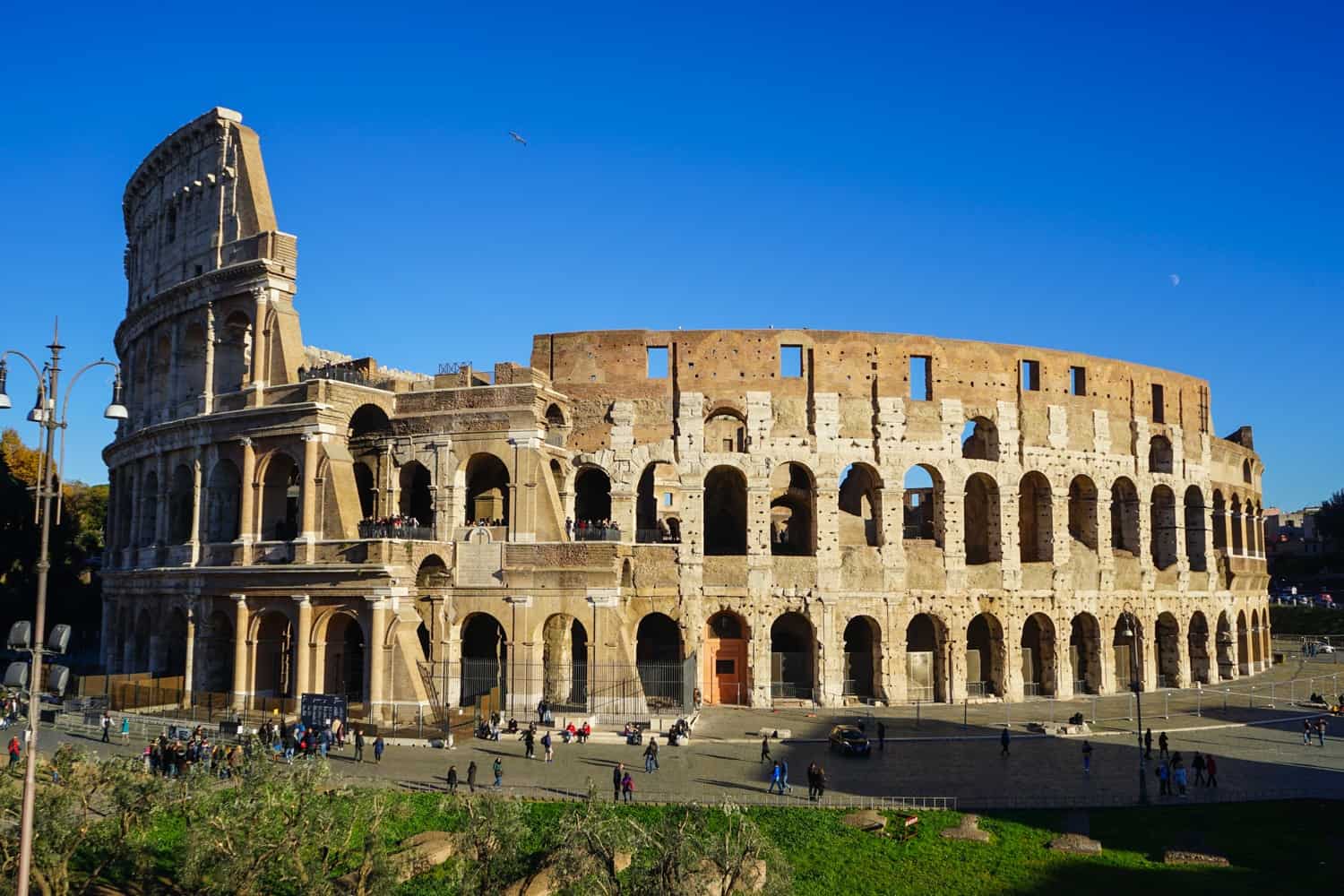 Day 7 – See One Of the Seven Wonders of The World In Rome
No trip to Italy is complete without seeing the enthralling Colosseum.
I booked this tour before arriving in Rome as I had heard good things about it. With this three-hour excursion, you receive priority access to the Colosseum, Palatine Hill, and the Roman Forum all in one. As you can tell, it was a long day, but well worth it.
The first point of call will obviously be the Colosseum. Get to see one of the world's most awe-inspiring structures alongside an experienced guide who will give a running commentary throughout the visit. Hear how gladiators fought and the shady business the Roman emperors were involved in.
Make your next stop across the road to Palatine Hill and the Roman Forum. Become in awe of the ruins at Palatine Hill and try to grasp what life was like back then. Discover the empire's center, where those from all different backgrounds in society came together in everyday life at the Roman Forum.
Where to stay in Rome – The Regola Suite is definitely worth booking in terms of comfort, value for money, and space for a two-person stay. The city views from the superior double room are unbelievable, and you couldn't ask for a better location, with the bustling Campo de' Fiori Square only around the corner.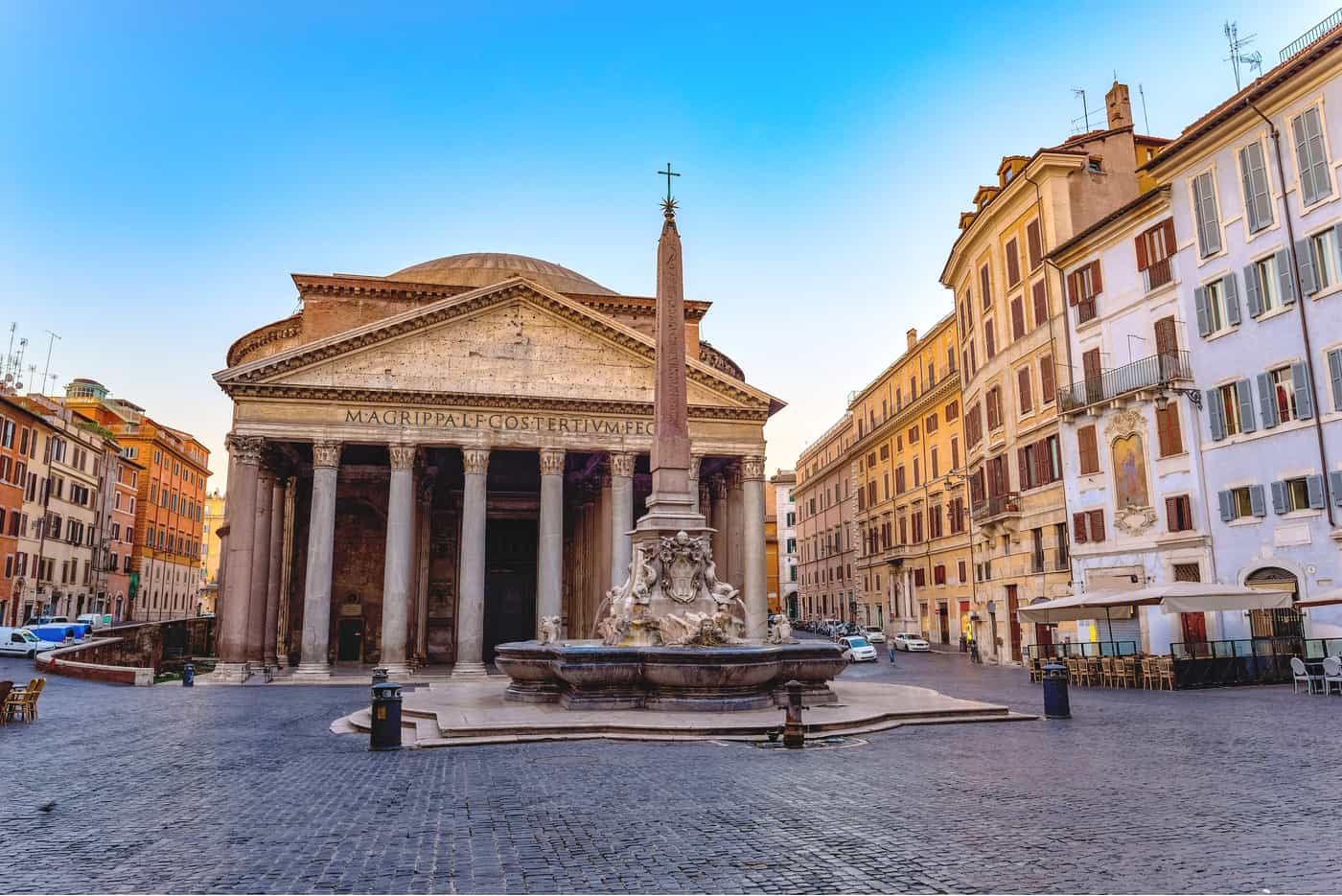 Day 8 – Go on A Self-Guided Walking Tour To See The Main Sights In Rome
Major structures of significance are dotted all over Rome and seeing them all might be a bit of a challenge, but these are the ones you shouldn't miss on your second day of exploration.
Check out the Pantheon, one of Rome's many well-preserved landmarks that were constructed in 126-128 A.D. Its main purpose was to be a temple for gods, but it was also mainly used by Emperor Hadrian to hold court. Taking a tour of the Pantheon is possible, but personally, I found the outside of the structure itself to be the most impressive part.
The Trevi Fountain should be your go-to point after the Pantheon. Hopefully, when you arrive, there won't be too many people as sometimes it can be challenging to get a good look at it as the area it's situated in is relatively small. Be sure to throw a coin in before you depart; one coin means you'll return to Rome, two coins means you'll fall in love with an Italian, and three means you'll marry the person you met.
Finally, on your walking tour, saunter up to the top of the Spanish Steps that take you from the Piazza Di Spagna Square to the Trinita Dei Monti. Don't leave without taking your picture at the top; it's tradition.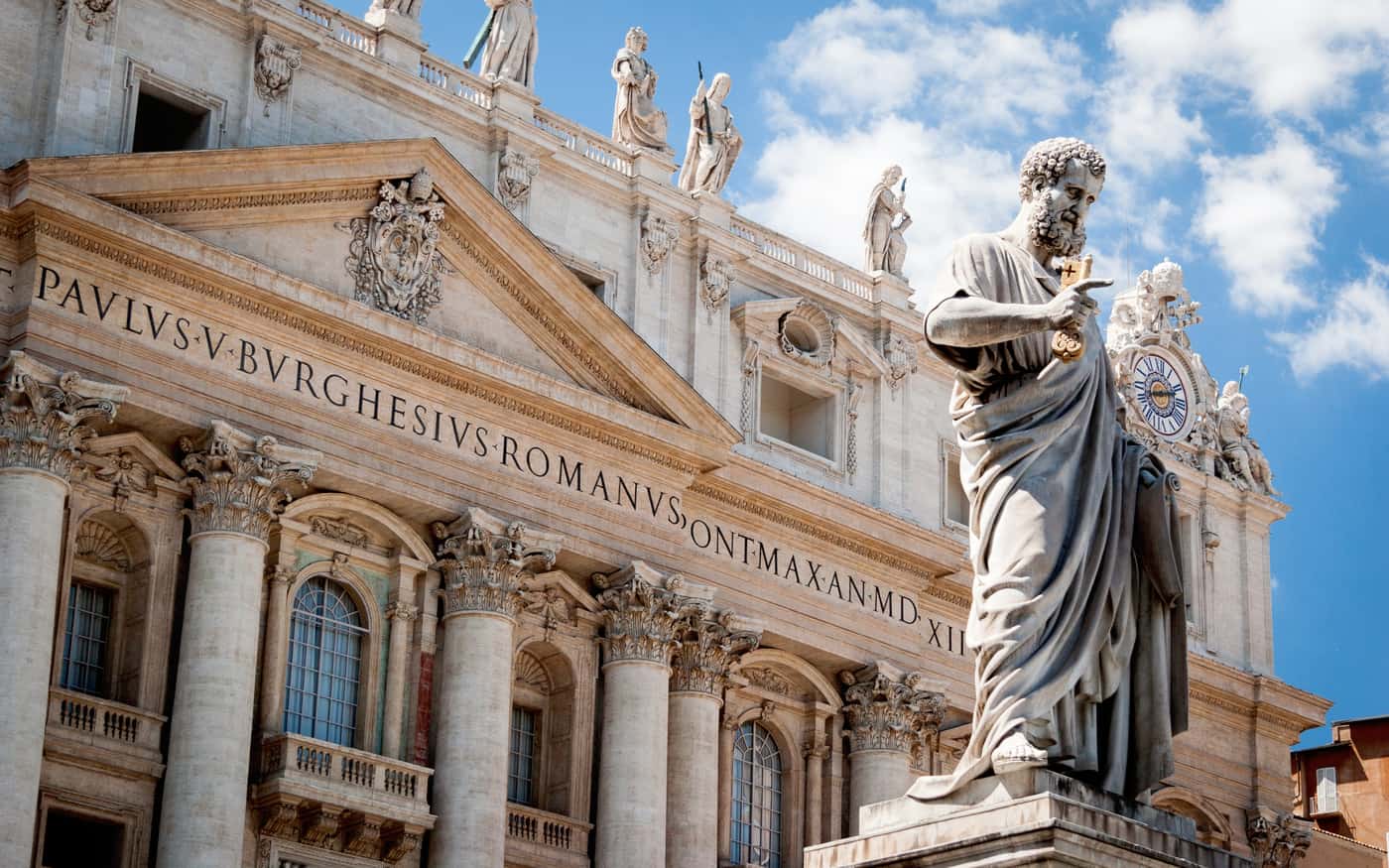 Day 9 – Spend the Day At The Vatican City
I know, it's day 9, and all the sightseeing and walking around is probably starting to take its toll, so don't set your alarm, have a lie-in and get a good breakfast into you. Barnum Cafe near Campo de' Fiori Square has a massive menu of morning treats to give you some fuel for the day ahead. The poached eggs on toast are to die for.
Even if you're not religious like me, Vatican City is worth a bit of your time in Rome. In the afternoon, take this guided tour, where you'll get to see all of Vatican City's top sights, such as the Sistine Chapel, the Basilica, and the Vatican Museum. It's only three hours long, so it won't take up your whole last day.
Day 10 – Experience A Different Side of Italy In Naples
Only a short hour and 10-minute train ride from Rome is the unique Naples, the home of pizza, creative street art, and excellent coffee. People told me not to go to Naples and to head straight to the Amalfi Coast, as it was nothing special. I'm so glad I went because it's now one of my favorite cities in Europe.
You have to jump right into the chaos of Naples as soon as you arrive, or else you'll be swallowed up and totally overwhelmed. How do you do this? Go hunting for some great pizza deep in the old town. Gino e Toto Sorbillo does the best pepperonis around that will have you return the following day for more.
Let's keep today's focus on the cuisine and see what the fuss is about Naples coffee. Caffè Mexico is the beating heart of the coffee scene in Naples. Every cup of arabica served is made with pristine detail and the finest ingredients that shape the special brew.
Where to stay in Naples – When you visit Naples, you want to be based right in the middle of all the action, and the Ciao Bellini provides guests with just that. 400 meters from the Naples National Archeological Museum and 600 meters from Museo Cappella Sansevero, it's an historian's dream. I absolutely adored the creative designs in the guestrooms, and the balcony was ideal for a nice glass of wine in the evenings watching the sun go down.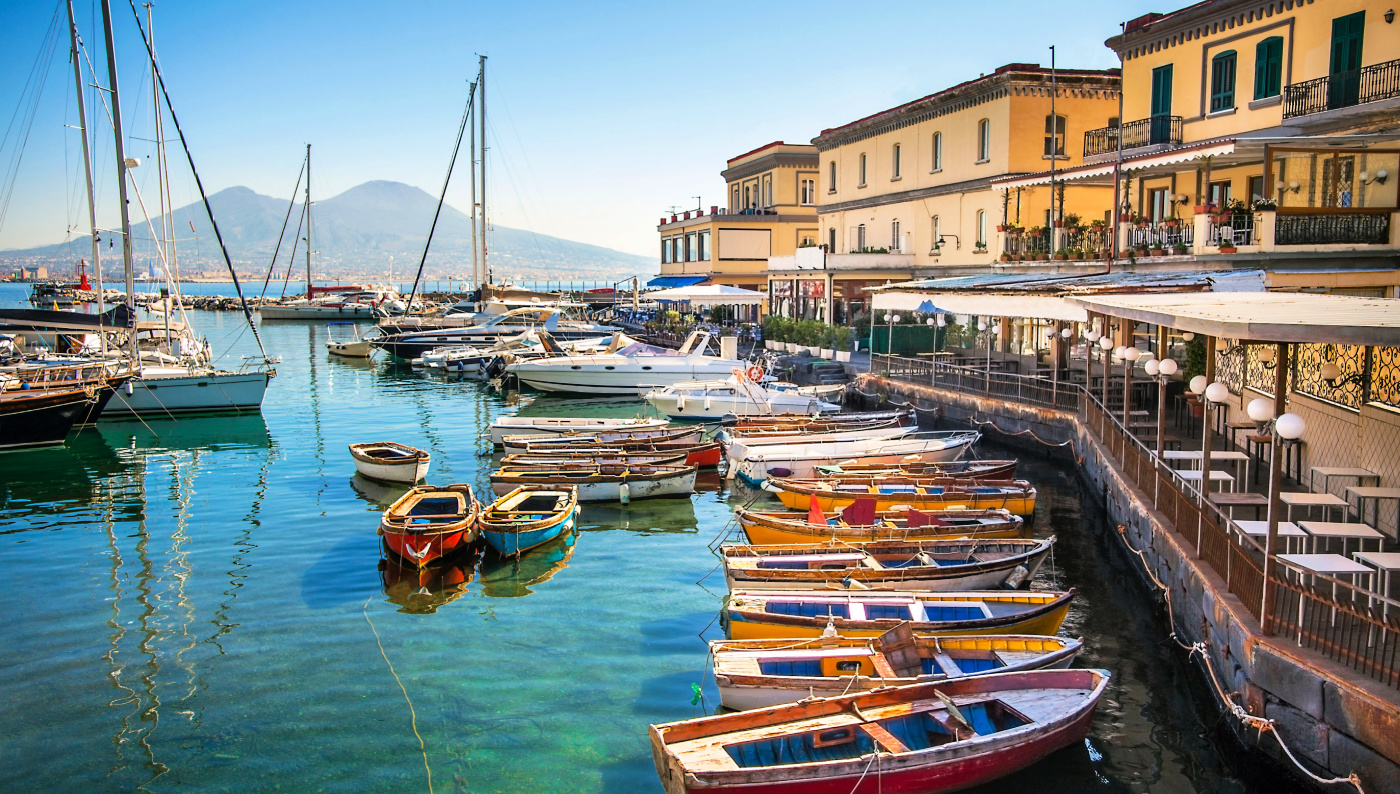 Day 11 – See What Naples Has to Offer
It's your last day in Naples, and you can't leave without learning how the Neapolitans live in Santa Lucia. This district has a mix of culture and diversity, filled with local stores and homes where you can see into the open windows with people cooking their breakfast. As you look up above, you'll see family's washing drying out on the attached between the two buildings on both sides of the street. It's fascinating, to say the least.
As you get lost in the cobblestoned streets, you'll probably end up in Piazza del Plebiscito at some stage. This square features buildings of importance, like the Basilica Royal and the Royal Palace, and is a hive of activity where locals and tourists go to spend their leisurely time.
Have some lunch around Piazza del Plebiscito, get back on your feet, and go to the monumental Castel Nuovo. Built in 1282, Castel Nuovo comprises five towers and a triumphal arch, bound to excite fans of historic structures. If you climb to the top, you'll be able to see the whole of Naples Harbour.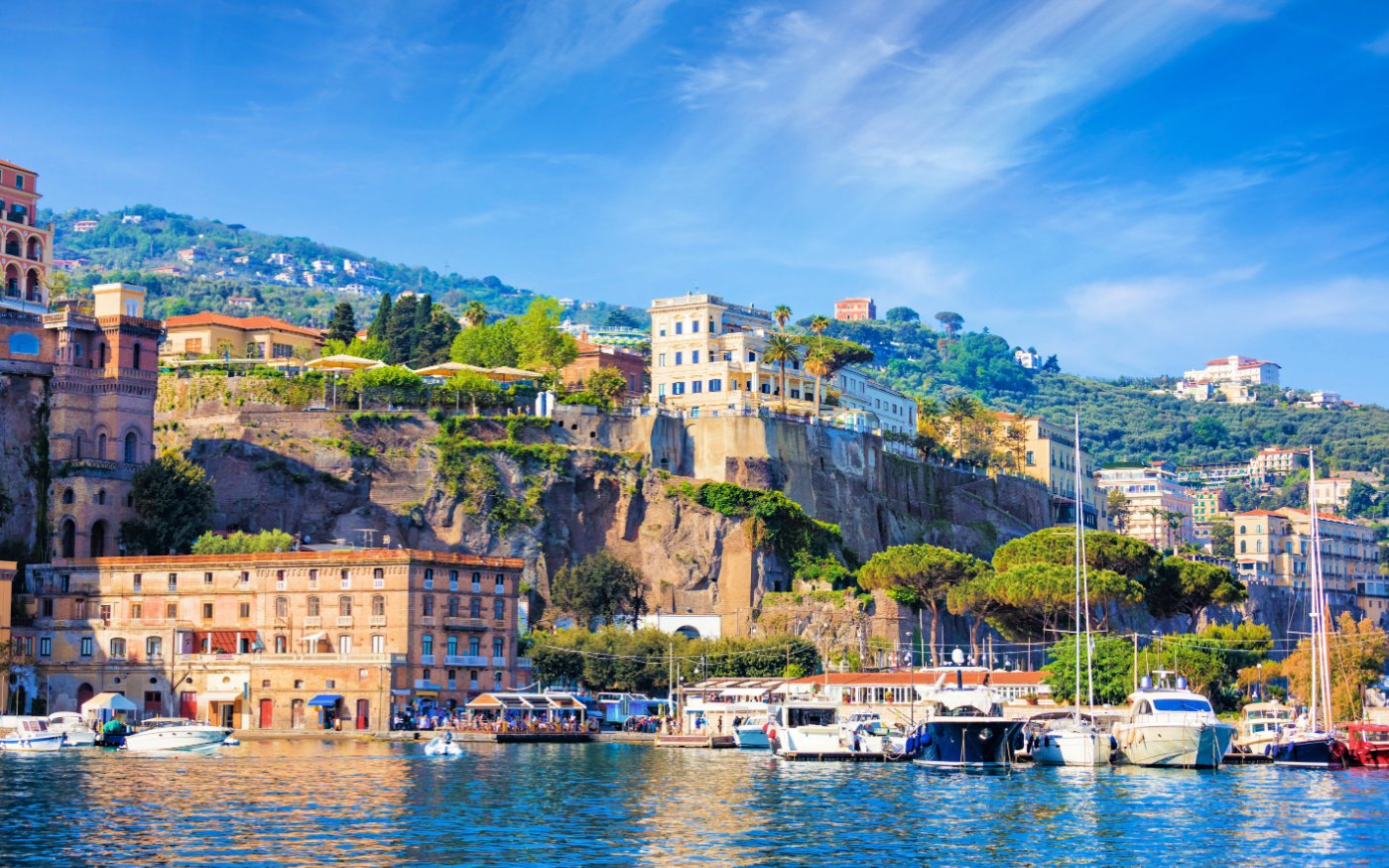 Day 12 – Relax in Sorrento
Your last stop on your Italy trip is the picturesque seaside town of Sorrento, looking out over the staggering bay of Naples. Drop your bags and get yourself out into the old town, the urban area's main historic center. Exploding with restaurants, souvenir shops, churches, and monuments, there's no better place to get your bearings.
If you're lucky enough to get to Sorrento before the sun sets, get down to Puolo Beach, accessible to all. The water down there is quite shallow and lovely for a dip, even if you can't swim that well. Beware that there are two beaches down in that area, one being the public Puolo Beach and the private Blumare Beach Club, which you'll have to pay into.
Where to stay in Sorrento – My favorite place to stay in Sorrento is Dreamers' Rooms; Sorrento is nicely located in the center with beaches like Peter's Beach, 1.1 kilometers away and 1.2 km from Marameo Beach. The ample air-conditioned rooms provide guests with a cozy place to seek refuge away from the Amalfi Coast heat and feature a kettle, a fridge, a flat-screen T.V., and a spacious balcony. I ran into a bit of a hassle with organizing a transfer to Naples Airport, and the guesthouse owner helped me with everything and arranged one for exactly when I needed it.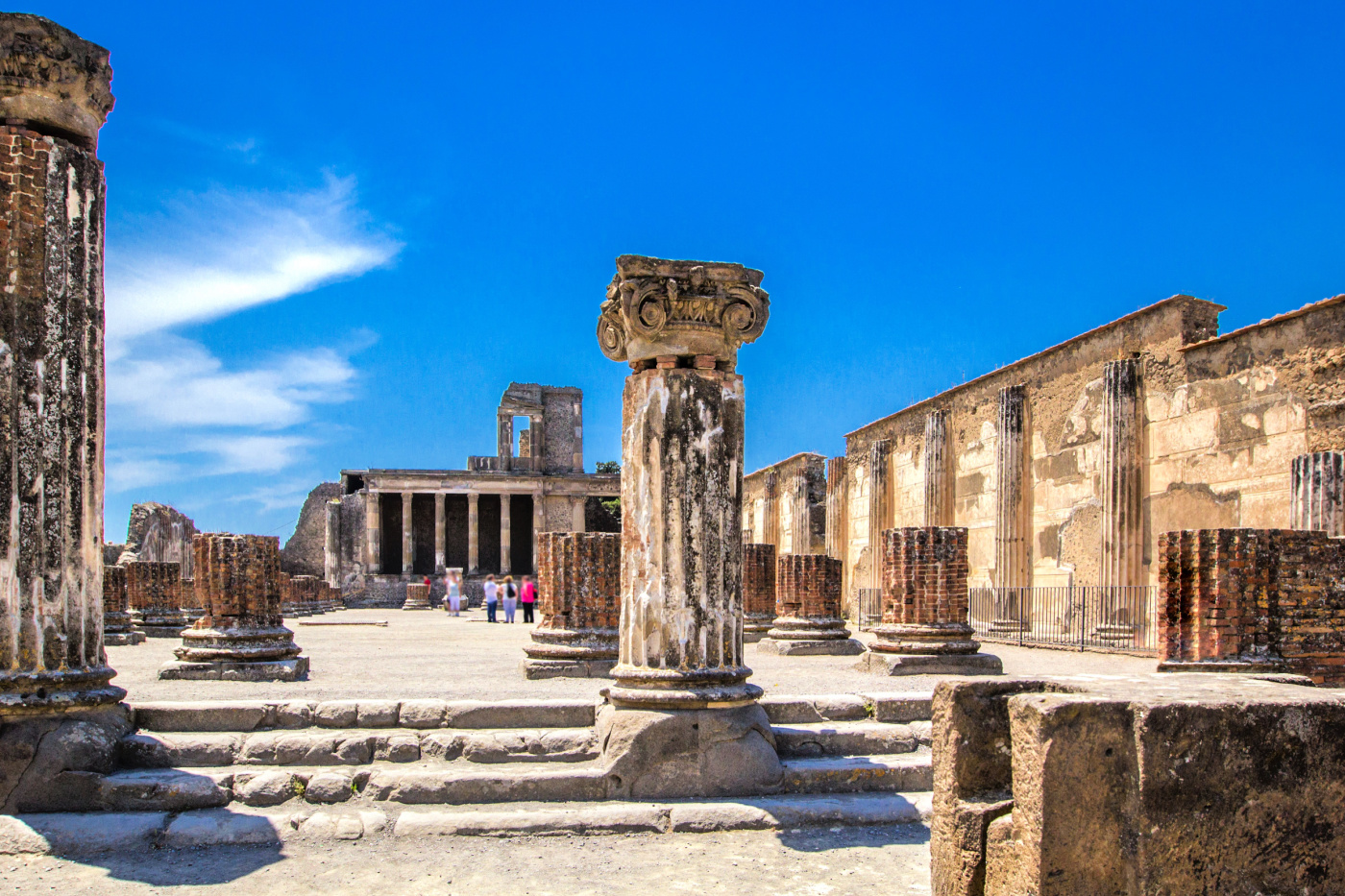 Day 13 – Take A Day Trip to Pompeii
One of Italy's well-known archaeological sites, Pompeii, is only 40 minutes away from Sorrento, and today, you're going to take a day trip there. This is an engrossing insight into the tragic catastrophe that happened there in 79 A.D. The tour guides that operate the tour know everything there is to know about the historical event, so make sure you put all those questions to them you've had in your mind since your school years.
Hotel pick-up is included with this tour, so you don't have to worry about organizing your own transport. The first stop will be at the archaeological site, where your guide will take you through the remains of the town and tell you some interesting stories. This tour is seven hours long, so there will be a lunch stop along the way at a traditional Italian cafe for scrumptious Naples' pizza. Once everyone has had a nice feed, you'll embark up to the tip of Mount Vesuvius, the volcano which destroyed Pompeii and is still active today. That will surely give you a rush of adrenaline.
Upon your return to Sorrento, be sure to check out the Fuoro51 wine bar, a beacon of light in a lively coastal town. Housed in a quaint building with a wide selection of wines served by some of the most educated sommeliers I have ever met in my life. They're so passionate about their work and will happily let you in to look at some of their wine cellars.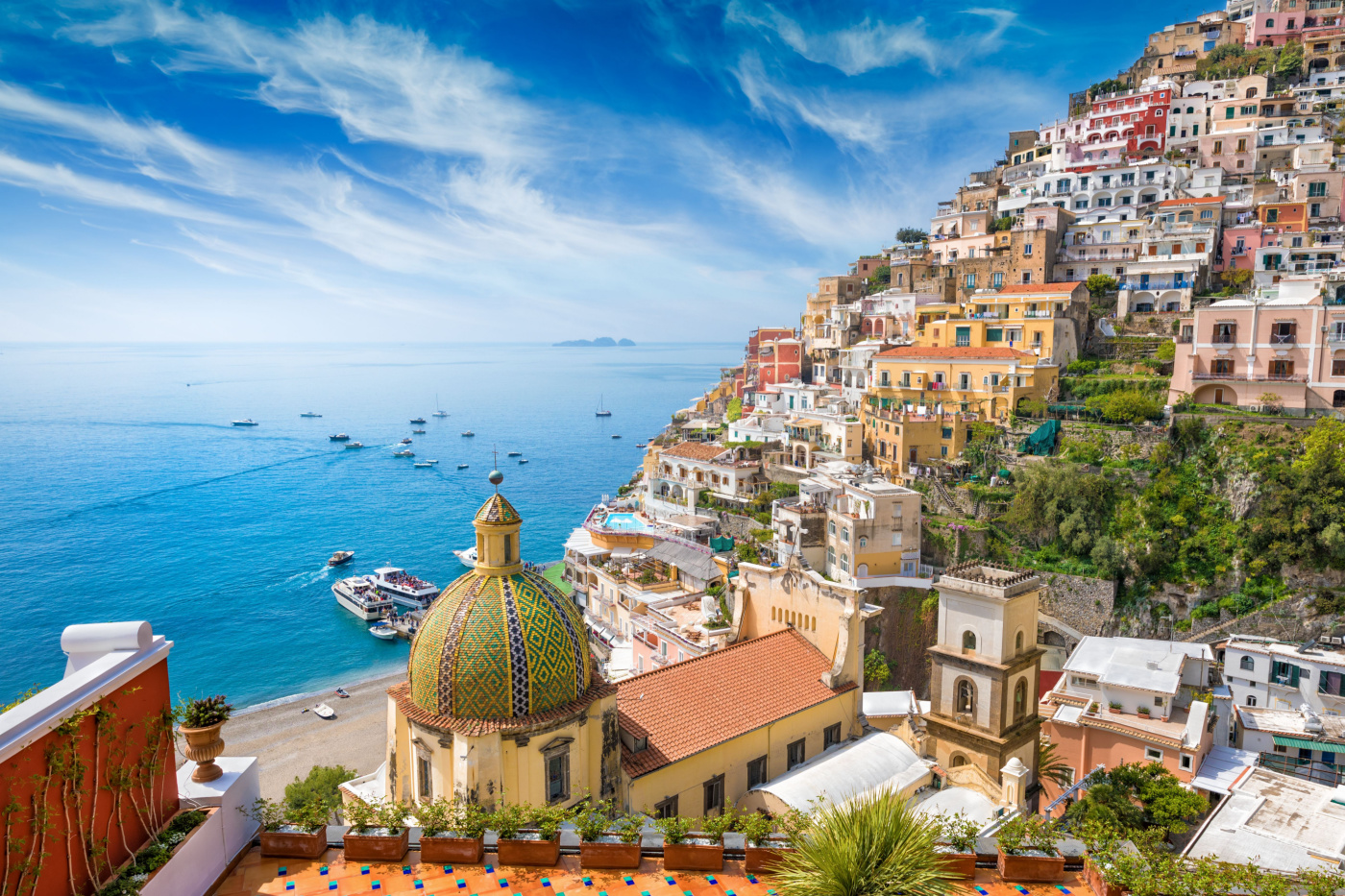 Day 14 – Discover Why Everyone Raves About Positano
Positano is the postcard cover of the Amalfi Coast, those dreamy-colored houses perched up along the rugged mountaintops; it's like something from a movie. The drive from Sorrento is only 40 minutes, but be warned, the spin there will frighten even the most skilled drivers. With dozens of twists and turns on the edge of a cliff, you better be 100 percent comfortable getting behind the wheel before you consider taking any risks because it's rough.
After being in Sorrento for a couple of days, you've probably had your fair share of beaches already, so don't spend too much time on Positano's and instead hit the Path of Gods Walk, a splendid walk deep in the mountains above Positano and showcasing the seaside views the town is known for.
Before you head back to Sorrento, stop by Ristorante Bruno to watch the sunset. They have a wide variety of items on their menu, including pasta. The gnocchi is some of the best I have ever tasted.
Day 15 – Hit the Airport For Your Flight Home
The closest airport to Sorrento is Naples Airport, so if you have a flight to catch, be sure to give yourself plenty of time to get to the airport. Naples Airport can sometimes be chaotic, and delays aren't uncommon. Plus, the traffic in the city can be hit or a miss.
If you can arrange a private transfer before your flight, that cuts out having to wait around for buses. Splashing out on a transfer for one person can be a hefty spend, so ask your guesthouse owner if anyone else staying there is going to the airport, and you might be able to split the costs.
Final Thoughts
Italy is the gift that just keeps on giving. I could have easily kept writing this post and given you dozens of more ideas, but I think this is the perfect route to dip your toes into Italy. I understand that this itinerary doesn't include many destinations in the very south of the country, but that's a whole different trip in itself.
Prior to your arrival in Italy, I advise you to book your accommodation. The country sees millions of tourists every year, especially during the summer between June and August. Most Europeans get their summer holidays then, and the weather is at its best; unfortunately, that means you're in competition with others for hotels and guesthouses, which also drives the prices up to crazy prices.
And that's my two weeks in Italy itinerary. So, what are you waiting for? It's time for you to start taking down these ideas for your 14-day trip and book your flights. Before you know it, you'll either be sipping a fresh limoncello down by the Amalfi Coast or walking through Roman ruins in the capital.