I have a thing for small countries.
I can't stop travelling to them! Whether it's Tonga, Brunei, the Maldives, or eSwatini — if ever I find myself in close proximity to a teeny-tiny country, it's likely I'll start making plans to hop on over to it. I find it fascinating to discover what it's like to live in a country many people can't locate on a map.
When I planned a trip to Zurich, then, I knew there was no way I wouldn't be making the journey into neighbouring Liechtenstein.
And I loved it! What a wonderful, underrated country Liechtenstein is. To my great surprise, I found myself wishing I'd allocated a full week to wander across this country's hills and mountains.
Today I'm going to be sharing what it's like to travel in Liechtenstein. Let's jump in!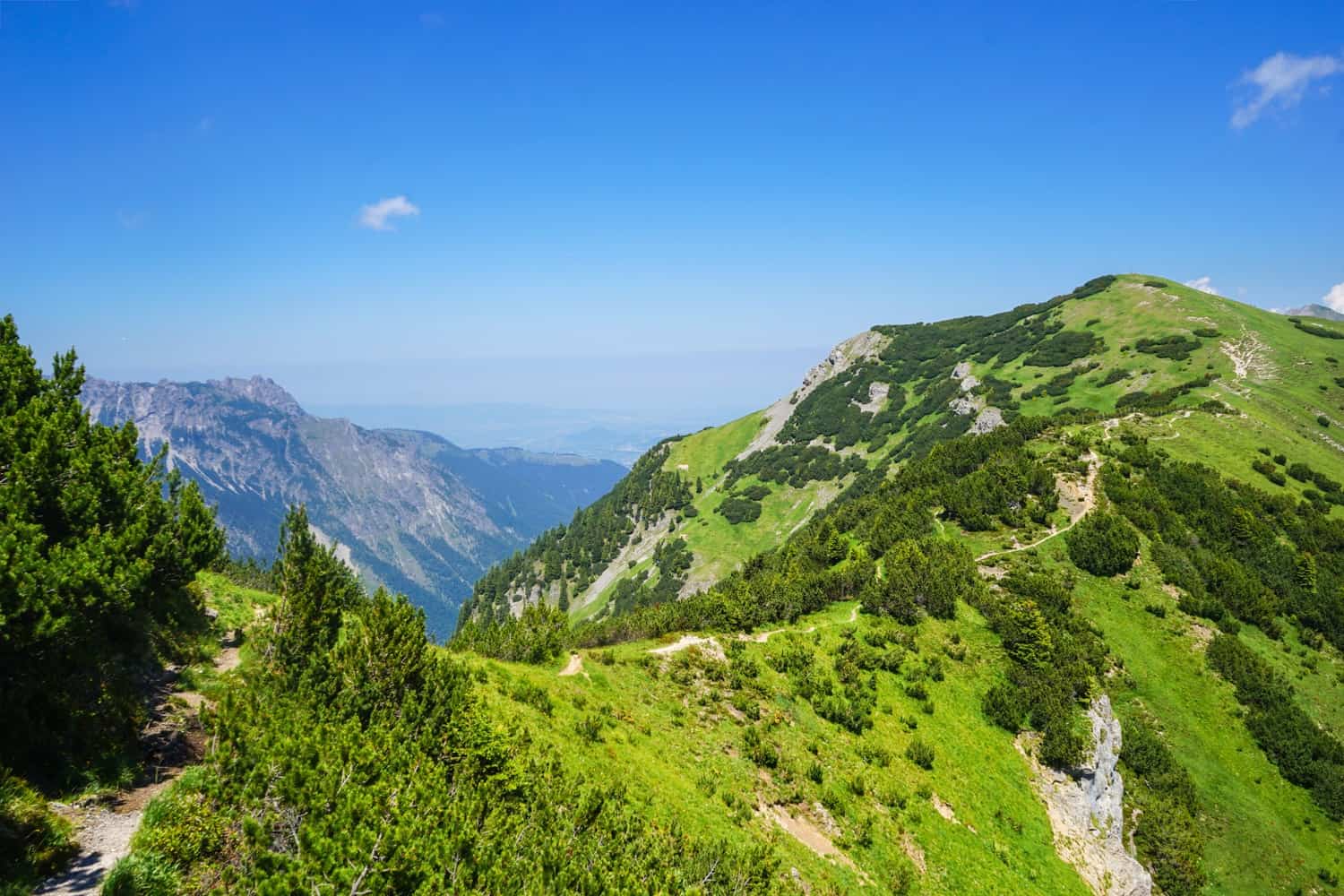 Liechtenstein Is Seriously Smol
Liechtenstein is the sixth smallest country in the world, with a total area of 62 square miles and a population of 38,000. It's Europe's fourth smallest country and the second least-visited country in the continent. Just 80,000 tourists make the trip each year.
And because this country is long and skinny, you can walk across it fairly easily. Crossing the width of it takes less than two hours, and walking the length will take around six. If you've ever wanted to say you've traversed an entire country by foot, Liechtenstein is one of the easiest places to do so.
Fun fact! Liechtenstein is so small that their famously neutral neighbour, Switzerland, has managed to accidentally invade the country three times over the past 30 years! On two of these occasions, Liechtenstein wasn't even aware that it had happened. You can read about the three invasions in more detail on War History Online. It's pretty funny.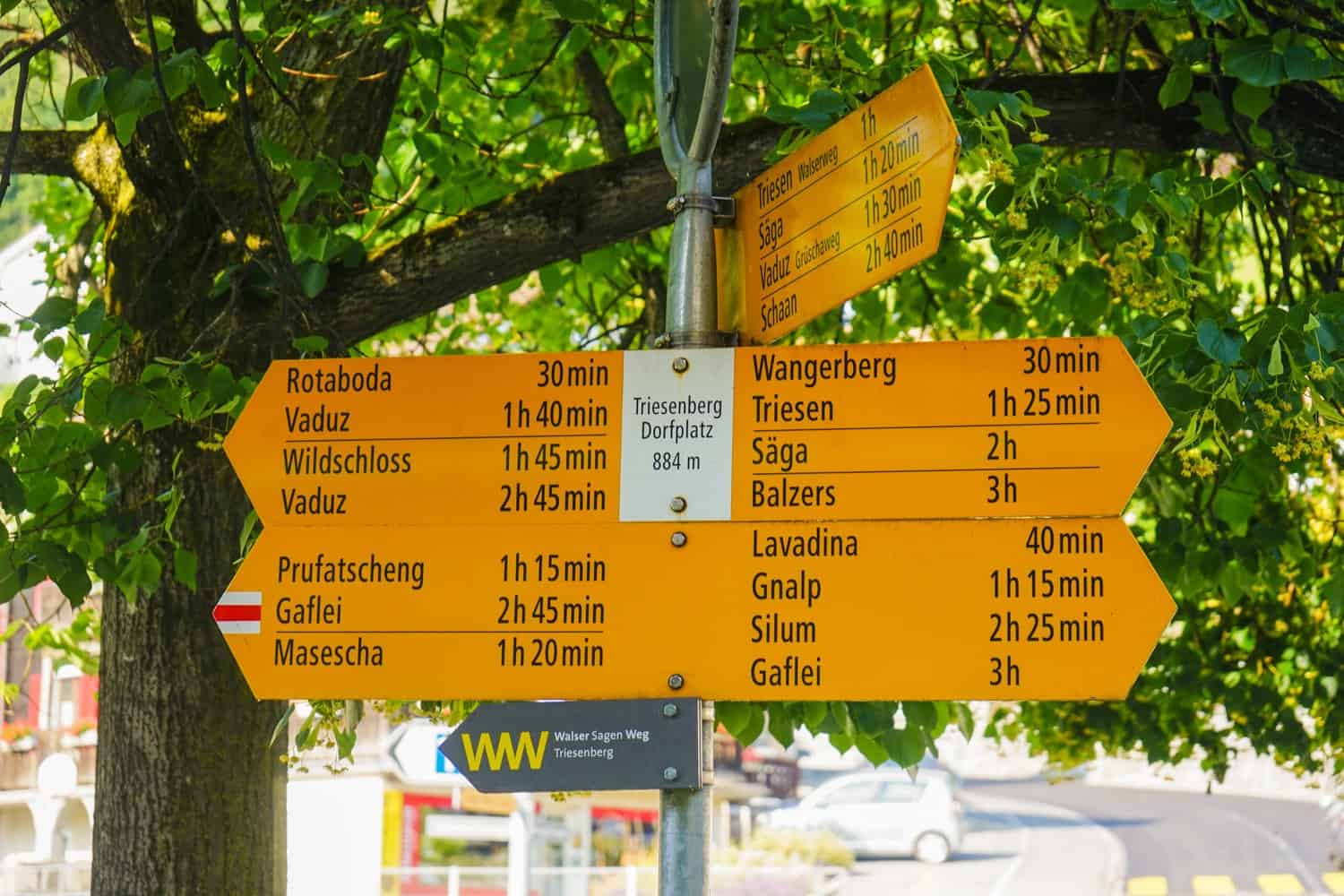 It's So Small That the Signs Show Walking Times
This was probably my favourite observation from my time in Liechtenstein.
Every so often, I'd stumble across a signpost listing a series of destinations and hours. It took a few minutes for me to realise that these were walking times.
When you live in a country like Liechtenstein, it makes sense to explore on foot.
You Should Spend More Than a Day There
Liechtenstein has a reputation for being a destination for day trips — a country to pop into for a brief look around, to maybe spend a night, but not much more.
I thought I was being generous by opting to spend two nights in Liechtenstein — planning to spend one day exploring the capital of Vaduz and the other hiking in the mountains — but after discovering the incredible walks that are on offer, I wish I'd had a week.
If you don't like walking, you can see most of the country in a day. If you do, however, I recommend spending four or five days exploring Liechtenstein's trails.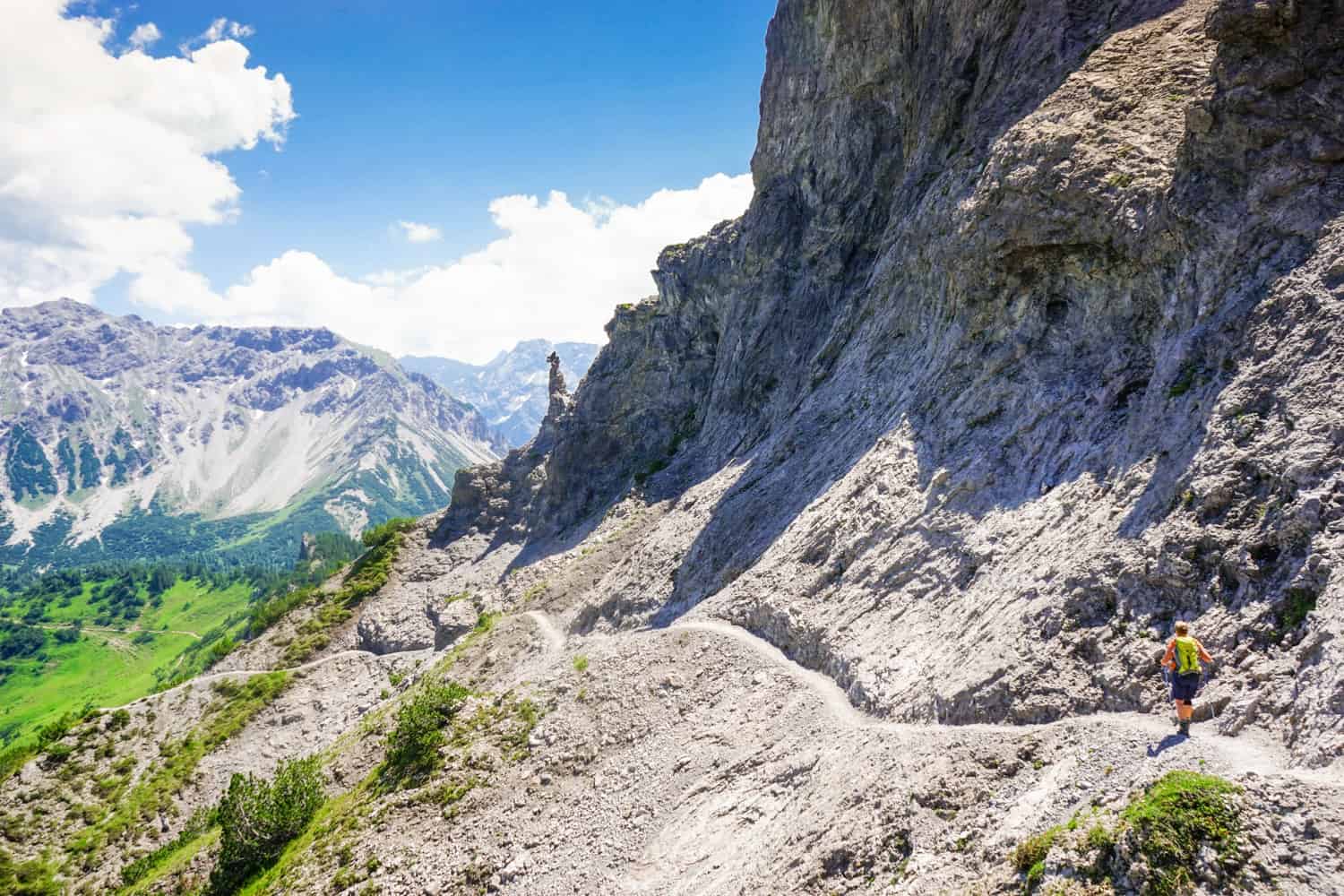 Yes, This Really Is a Country for Hikers
I'm very into hiking these days, as I'm currently in training for walking the Camino de Santiago across Spain. If you love to get your feet moving, this is the perfect country in which to do so.
The Liechtenstein tourism board is a fantastic resource for hikers in the country, listing 30-odd walks you can follow around the country. We chose the Malbun to the Schönberg hike, which was described as one of more beautiful high-altitude trails in the country. I'd highly recommend it as a great introduction to the countryside.
There are several other awesome-sounding trails, like the eagle adventure hike, where you walk down through a valley while an eagle soars around you, and several alpaca and llama hikes, which are provide a fun-filled time for everyone.
I'd love to return one day to follow the Liechtenstein Trail: a 75 km route that covers all of the country's municipalities.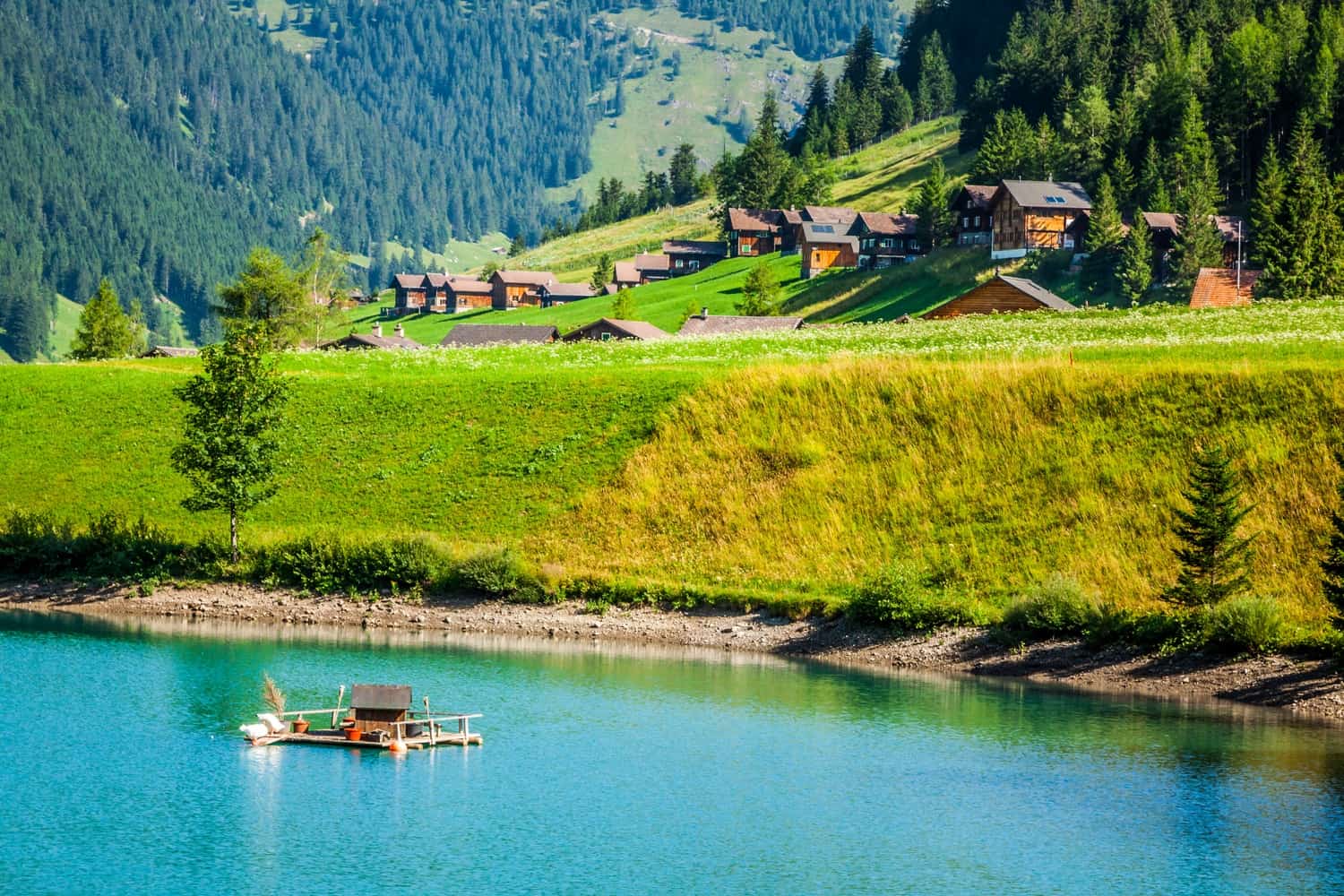 There's a Surprising Amount of Variety in Dialects
The official language of Liechtenstein is German, but there are around a dozen dialects spoken across the country. If you have a trained ear, it's possible to work out which of the 11 municipalities a person is from just by listening to the way they speak.
I find it fascinating that a country with a population of just 38,000 can have so many distinct dialects!
Want Citizenship? You'll Have to Prove Your Worth
Obtaining citizenship for Liechtenstein is difficult. In fact, it's one of the toughest countries in the world to do so.
To become a citizen of the country, you'll need to live in Liechtenstein for a whopping 30 years, and you'll only be able to do that if you can get your hands on a residence permit. The country issues just 70 of these to EEA citizens each year. Most foreigners who work in Liechtenstein for a Liechtensteinian company aren't even allowed to live in the principality.
You can bypass the 30 year requirement if you marry a local — then you'll need to wait just five years — and there's also a third, bizarre, alternative.
If you have residency in Liechtenstein, you can ask your local community to hold a vote over whether you should be allowed to become a citizen or not. If they agree you'll add value to the country, you'll be able to skip over the 30-year rule.
Regardless of whichever method you follow, you'll need to denounce any other citizenships you hold once you become Liechtensteinian.
Yeah, it sounds like a process.
But You'll Have a High Quality of Life Here
Why would anyone put in all of that effort to become a citizen? Well, Liechtenstein has a lot to offer.
For starters, it's the world's richest country per capita, with one of the highest standards of living. It has one of the lowest corporation tax rates in Europe, at 12.5%. Crime is close to non-existent, too. There's a whopping seven people currently being held in the country's single prison (total capacity: 20), and the last murder took place back in 1997. Many locals won't even bother to lock their doors when they go outside. The unemployment rate is just 1.8%.
The air feels clean and fresh when you walk around, there's rarely any kind of traffic, and residents are discouraged from making loud noises during the country's official 90-minute lunch break and after 10 p.m.
Get Used to Saying Hoi
The informal greeting of Liechtenstein is, "hoi!" and you'll hear people saying it all over the country.
Liechtenstein is a Principality and the Prince is Pretty Accessible
Liechtenstein is ruled by Prince Hans-Adam II, and he's one of the wealthiest monarchs in the world. He even runs his own bank! The Prince has more political control than pretty much any monarch in Europe, and is able to appoint judges, veto laws, and call referendums. Back in 2003, he held a referendum to increase his control over the country, threatening to move to Austria if he didn't get his way, which is, lol, kinda dramatic.
Despite his wealth, you can regularly spot him going for casual jogs around the country, calling out "hoi!" and chatting to the people he passes.
On Liechtenstein's National Day, August 15th, the Prince holds a party at Vaduz Castle with an open invitation for anyone to attend. Yes, even you. And not only that, whenever a citizen turns 18, they're invited to the castle for a birthday party with the Prince.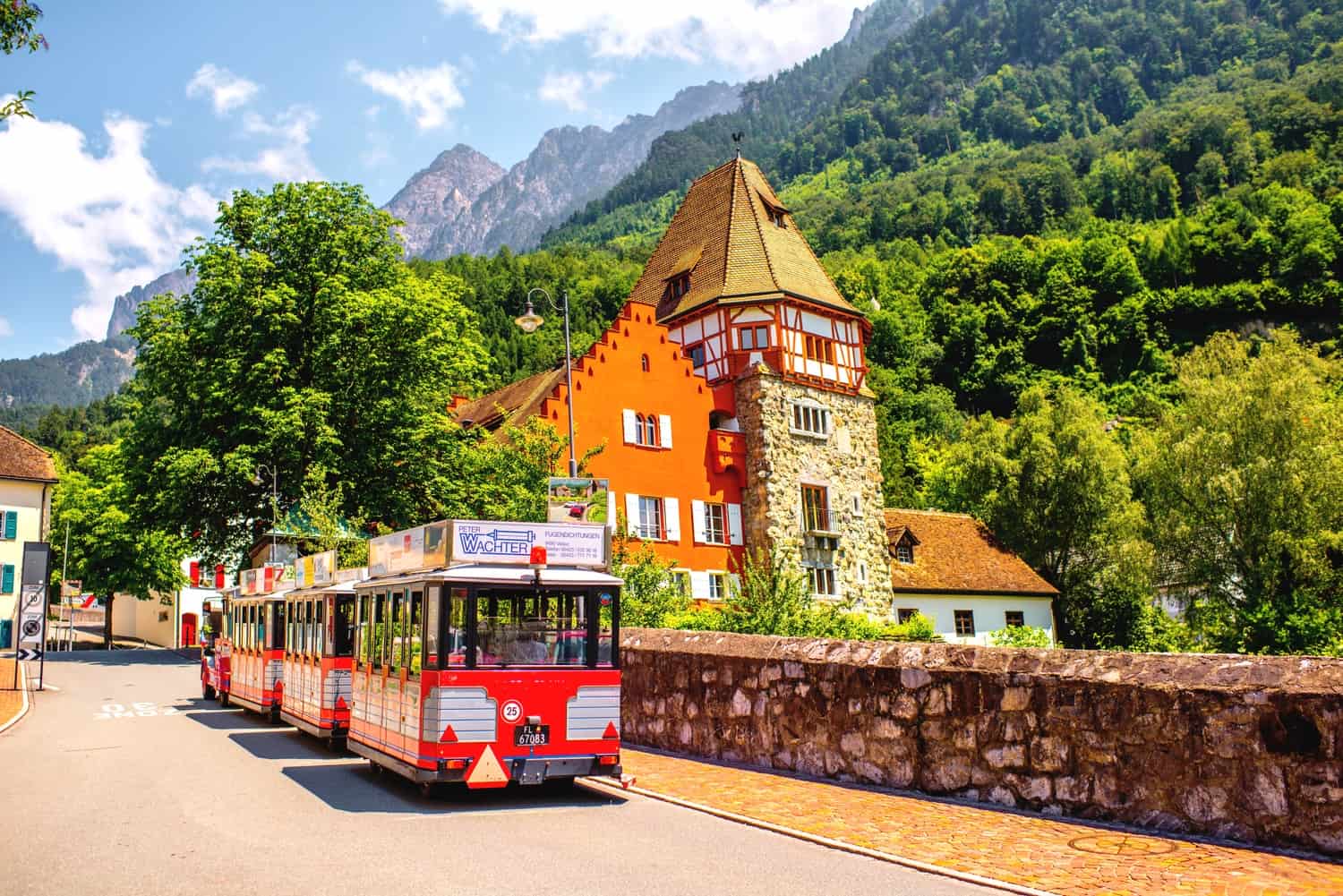 The Public Transportation is Great
There's just one major road in Liechtenstein, so in an effort to reduce traffic, use of public transport is encouraged and made inexpensive and efficient. No matter where you want to go in the country, there'll be a Liemobil bus to take you there.
I happened to be in Liechtenstein on a day when public transportation was free across the entire country, although I had no idea why. Even our lovely Airbnb host was baffled when I told him I hadn't had to pay for any of my bus rides.
Another option is to grab one of the free rental bikes that are scattered across the country. There are 100 kilometres of cycle paths in Liechtenstein to explore.
I also found it surprisingly simple to get to Liechtenstein from Switzerland. I took the train from Zurich to Sargans, which took 50 minutes, then switched over to the bus from there to Vaduz, which took half an hour.
Everything Closes on Sundays
If at all possible, I'd recommend not visiting Liechtenstein on a Sunday or if you do, making sure you have food on hand to last the day. Everything shuts down on Sunday. When my partner and I set off for dinner on Sunday evening, nothing was open. We walked past closed restaurant after closed restaurant after closed restaurant after closed supermarket after closed convenience store, desperate for food and unable to find anywhere to get some.
Fortunately, after half an hour of walking through Vaduz, we finally found somewhere that was open and serving baguettes. We should have been better prepared.
Liechtenstein is Expensive
It's hardly surprising given its close proximity to Switzerland, but Liechtenstein was still more expensive than I was expecting.
Accommodation was obscenely so. If you want to stay in Vaduz, you'll be looking at a whopping $170 a night for a hotel, so if you're going to be travelling on a budget I'd recommend basing yourself elsewhere. There's a youth hostel between Schaan and Vaduz that's $95 a night for a twin room and $43 for a dorm, and that's about the cheapest you'll be able to find.
Because of these high prices, we opted for a private room on Airbnb, which offered far greater value for money. At $95 a night, we had some privacy, a friendly host to help out with travel advice, and a decent-enough place to spend a couple of days.
Transportation is relatively inexpensive, as I mentioned above, with bus rides starting from 2 CHF ($2) for a short single ride to 15 CHF for unlimited rides for a full day.
Food was fairly pricey. We typically spent around 15 CHF for breakfast, 20 CHF for lunch, and 25 CHF for dinner.
It's Doubly Landlocked
Let's end this blog post on a totally random fact.
Liechtenstein is one of only two countries in the world that are doubly landlocked (surrounded by countries that are also landlocked). The only other place in the world in this situation is Uzbekistan.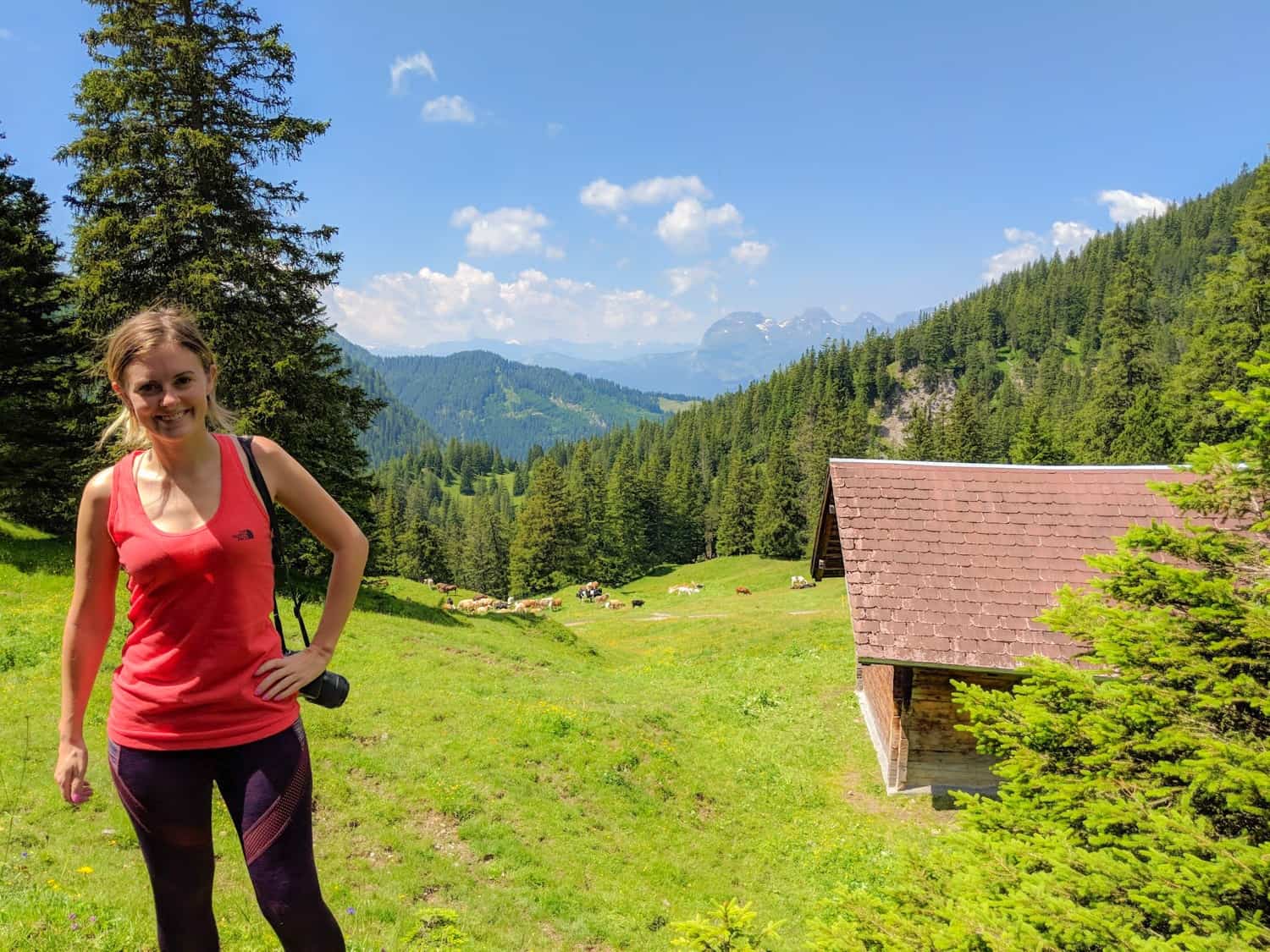 You Should Totally Go to Liechtenstein
Liechtenstein is such a beautiful country, and I whole-heartedly recommend visiting if you get the chance! Prepare yourself for lots of walking and spectacular scenery and you won't be disappointed.
Have you been to Liechtenstein before?
Related Articles on Liechtenstein

💰 The Cost of Travel in Liechtenstein
🥾 Mishaps in the Liechtenstein Mountains