2012 has been an incredible year for me. I remember wondering towards the end of last year if it would even be possible to top my amazing 2011 and I'm happy to say that 2012 was SO much better.
Most importantly, 2012 has been anything but boring.
I was almost killed in a tsunami, I nearly drove off the side of a mountain. I fell in a rice paddy and sat next to a corpse. I threw up in the Grand Bazaar in Istanbul and thought I had a brain tumour in Selcuk. A monkey made me cry and so did the men of Morocco. A fish swam inside my bikini and I spent a night with cockroaches crawling over my face.
Despite all of these incidents, 2012 was easily the best year of my life.
I rode on the back of a scooter 1,500 km around Northern Thailand and 1,000km through the Mekong Delta. I found my perfect island paradise in Thailand and my ideal beach in Cambodia. I learnt to surf in Bali and canoed across a holy lake. I experienced the madness of Songkran and the magic of Yi Peng. I marvelled at Angkor Wat and the ruins of Sukhothai. I slept under the stars in the Sahara Desert and rode a camel without falling off. I conquered my fears of seasickness in Turkey and food in Vietnam.
This is my 2012 in photos.
It was an amazing start to the year, as Dave, Stuart and I grabbed some scooters and set off for a road trip around Northern Thailand. Despite having the worst beds I've ever experienced, holes in the bungalows, a freezing cold night, no beer and soggy rice porridge, the night we spent in Phu Lang Ka was one of the highlights of the entire trip. The reason? This sunset.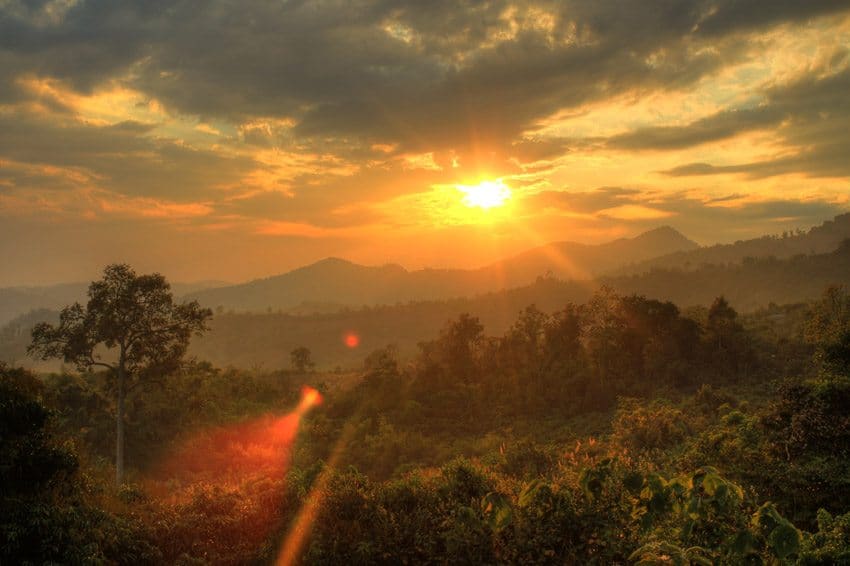 In February, it was finally time for me to leave my home and comfort zone in Chiang Mai and head south for some island fun. This was Lonely Beach on Koh Chang where I spent my days lazing on the beach and my nights drinking four thousand buckets.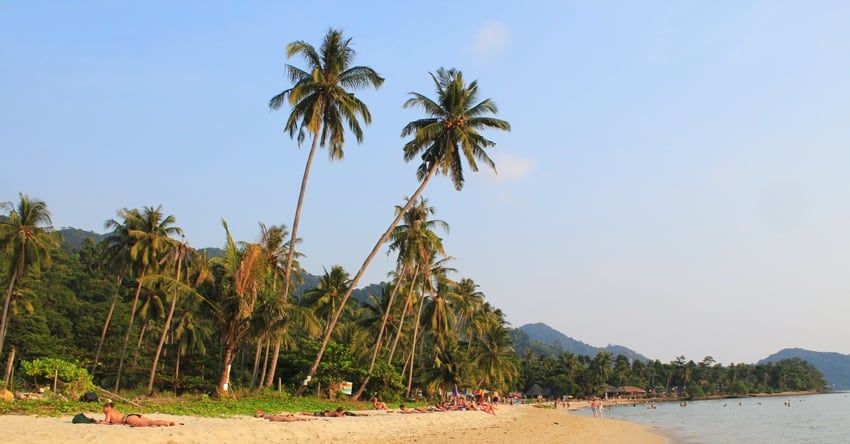 Next up, was Koh Phi Phi, somewhere I expected to hate but ended up falling in love with. It'd be hard not to with views like this.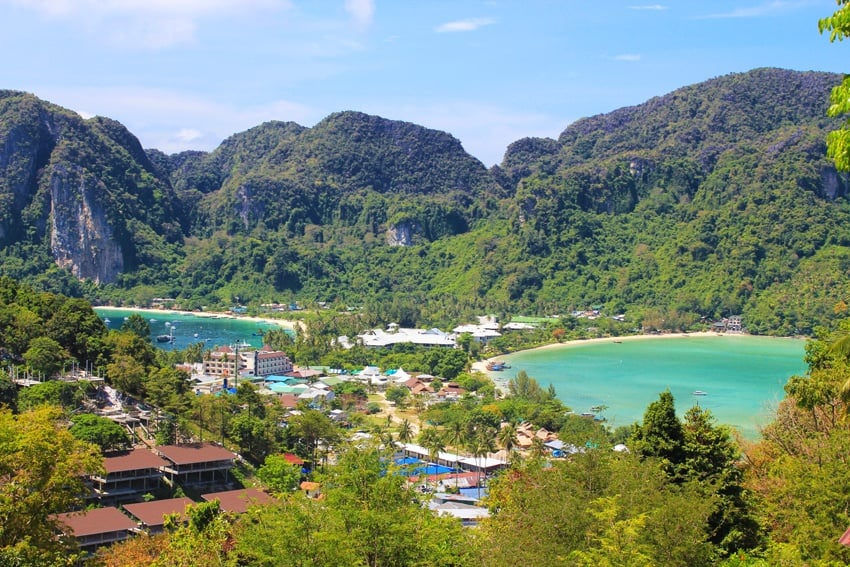 In March, I was craving some time away from backpackers and work and decided to head to unspoilt, untouristy Koh Yao Noi, which soon became my favourite island in Thailand. One day, we hired a kayak and paddled out to Koh Nok, a small island a few kilometres away. Dave and I spent the entire afternoon alone on a tiny spit of sand, feeling like we were hanging out on our own private island.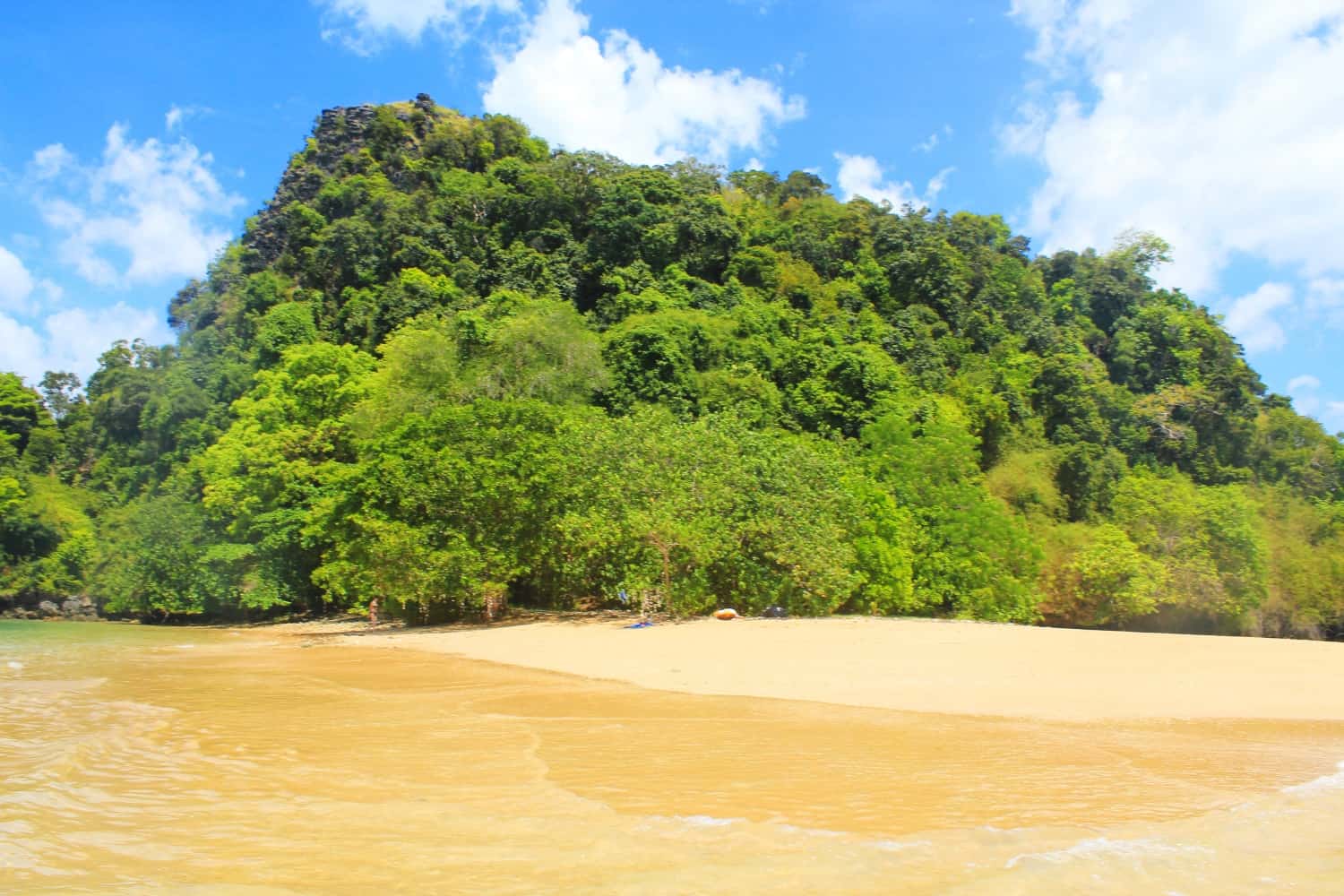 Another highlight from my time in Koh Yao Noi was the day I spent exploring Phang Nga bay. We visited the national park, Koh Hong as the first stop of the day in order to get there before it was overrun with tourists. This was absolutely the right decision as we got to have the entire beach to ourselves for an hour — and Koh Hong has the best beach I've ever been on.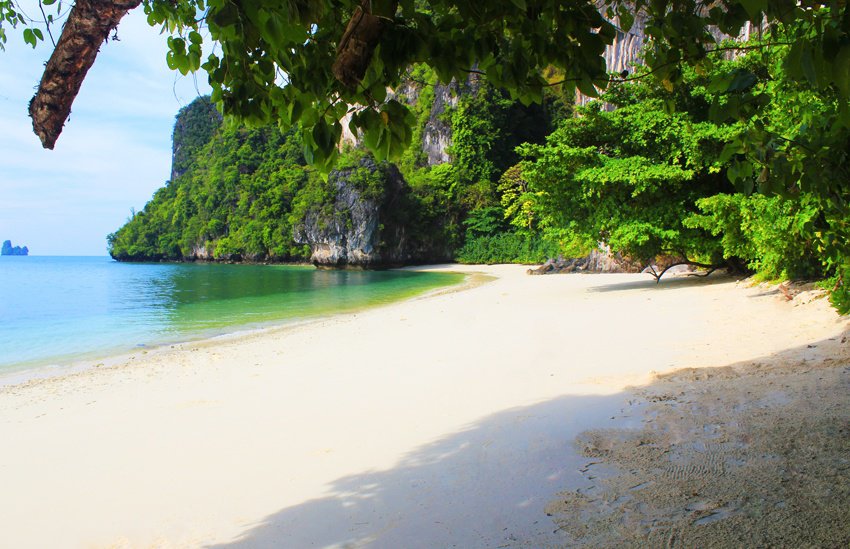 I finally forced myself to leave Thailand in May, seven months after arriving. Taking the slow boat to Laos, and my subsequent bad luck afterwards, made for a somewhat interesting introduction to Laos, but fortunately Luang Prabang was the perfect place to recover from my ordeals. I spent my days exploring temples and eating baguettes while my evenings involved climbing up Phou Si hill to watch the sun set over the city.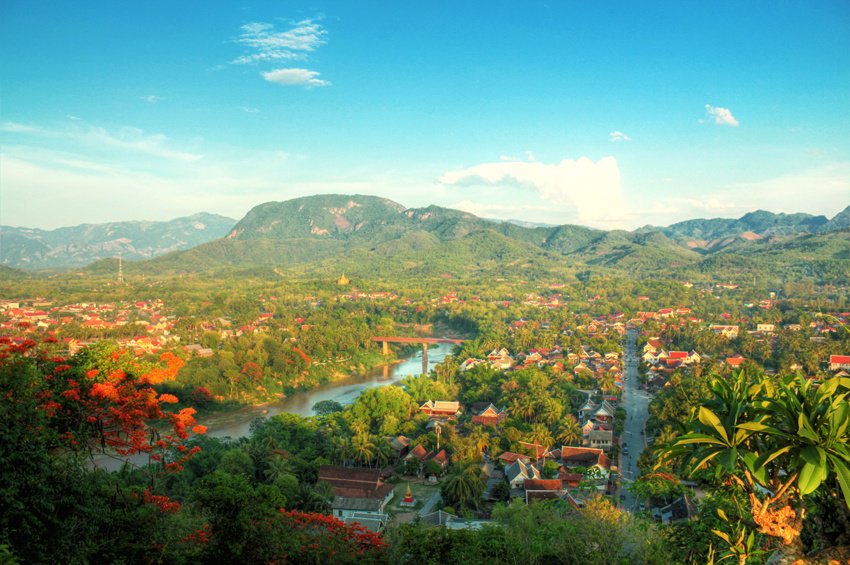 Laos fast became my favourite country once I visited the 4,000 islands. There, I spent a week holed up in a $5 bungalow overlooking the Mekong and did absolutely nothing but laze in a hammock and read books. Bliss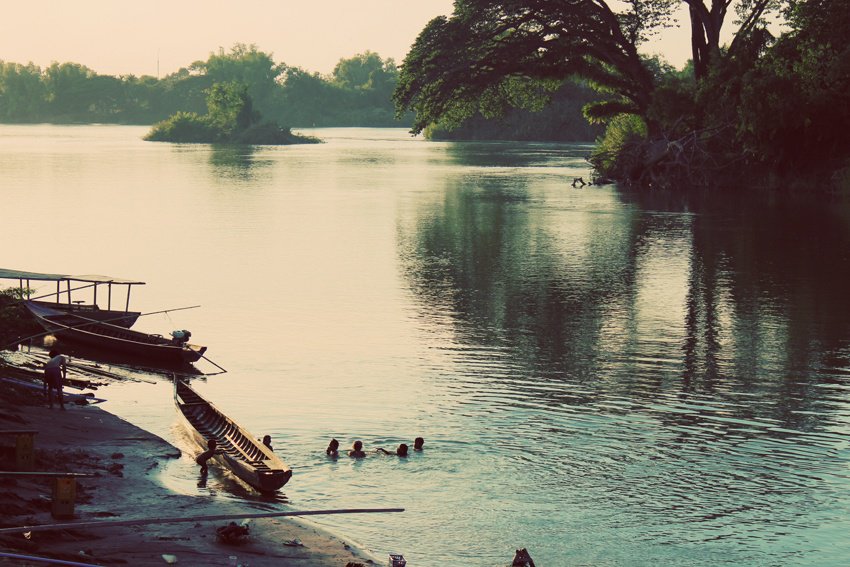 I was heartbroken to be leaving Southeast Asia but spending my birthday in Slovenia certainly helped to soften the blow. Dave surprised me with a sunrise hot air balloon ride over Lake Bled, which remains one of the most magical and terrifying experiences of my life.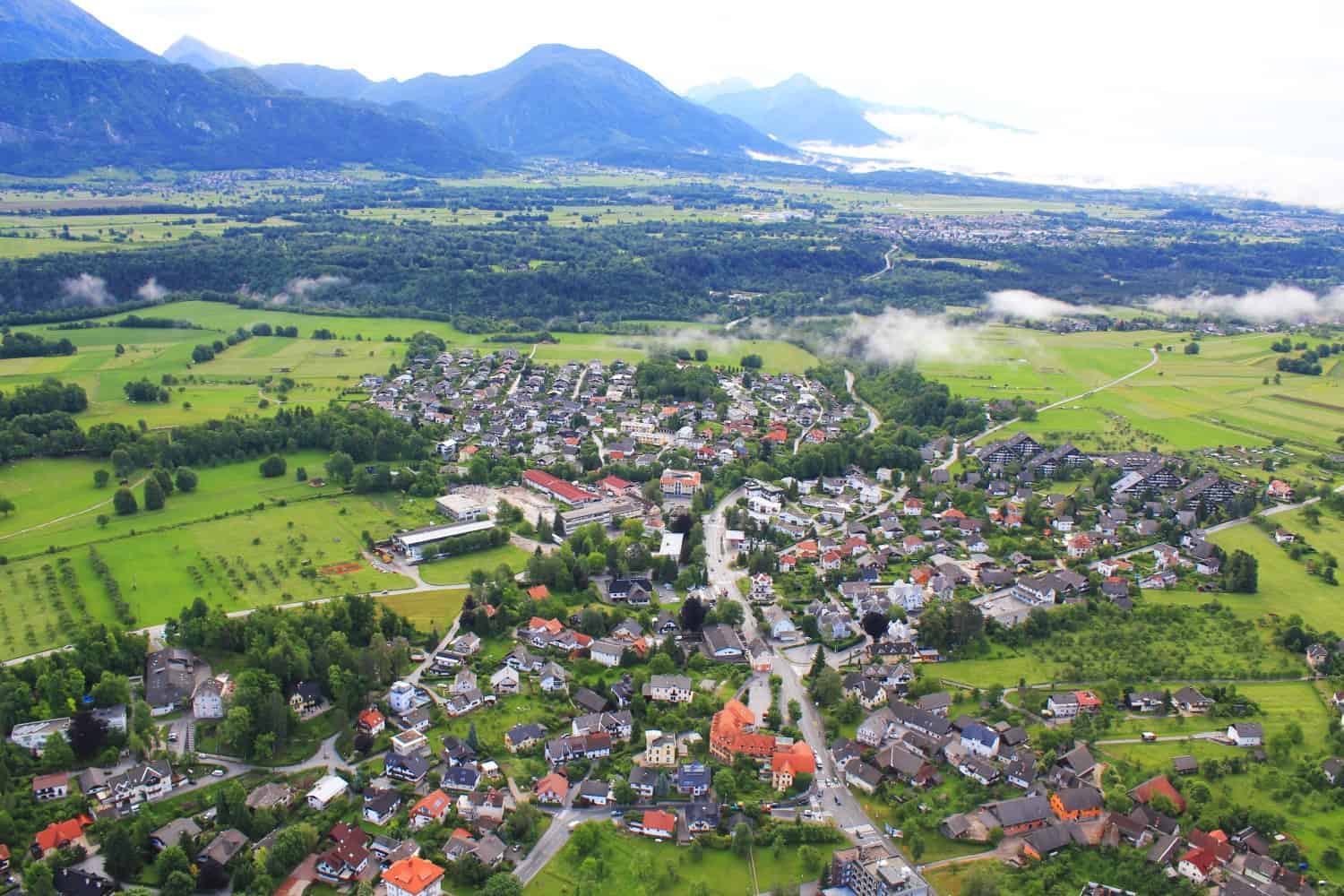 Morocco has always been a country that I've been both desperate to visit and incredibly intimidated by it. My introduction was a week in Marrakech, where I spent my time marvelling at the chaos, trying to avoid being scammed by everyone and exploring the maze-like medina.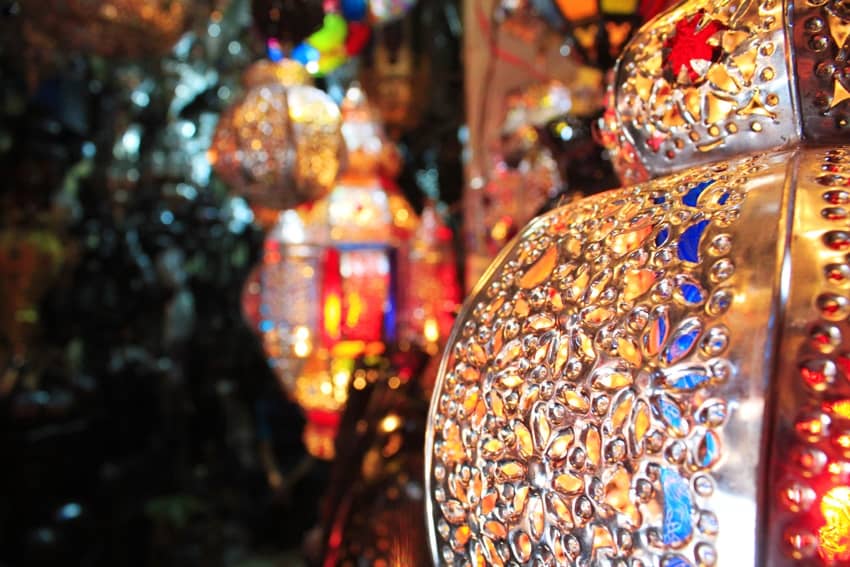 My main reason for visiting Morocco was so that I could visit the Sahara Desert, somewhere I'd always dreamed of visiting! Riding camels over sand dunes for hours and sleeping under the Milky Way was incredible and the best thing I've ever done.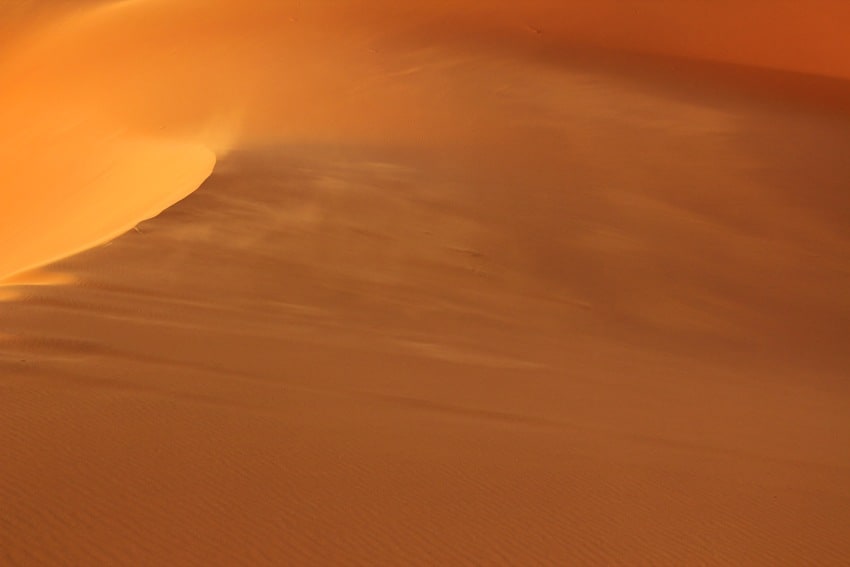 An unexpected highlight from my time in Morocco was the blue town of Chefchaouen. It was one of the most photogenic places I've visited and was a chance for some respite from the chaos of the rest of the country!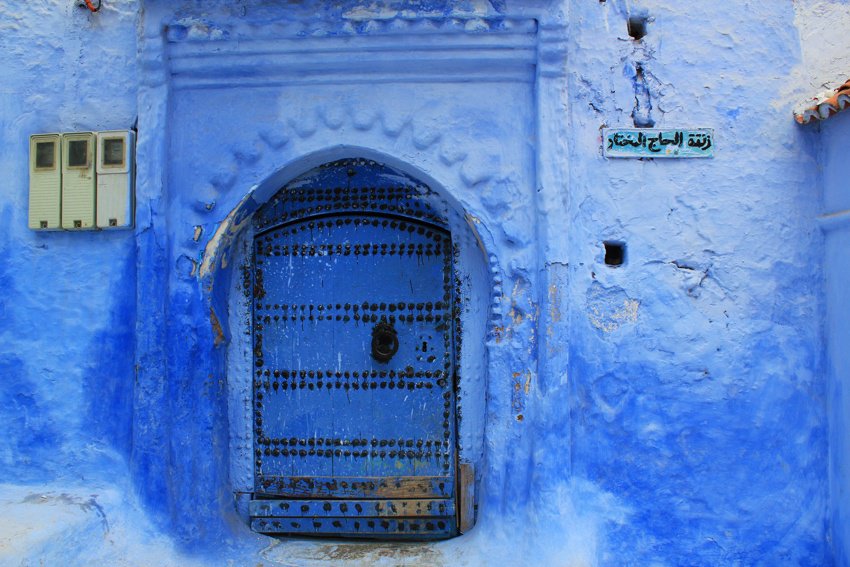 I was desperately craving some rest after Morocco so in typical Lauren fashion, I flew to Frankfurt and decided to travel overland through 11 countries to Istanbul over the space of six weeks. It was an exhausting journey and I don't think I've ever spent so much time on a train, but getting to experience so many pretty Eastern European cities was a wonderful experience. Some of my favourite places were Eger in Hungary and Plovdiv in Bulgaria.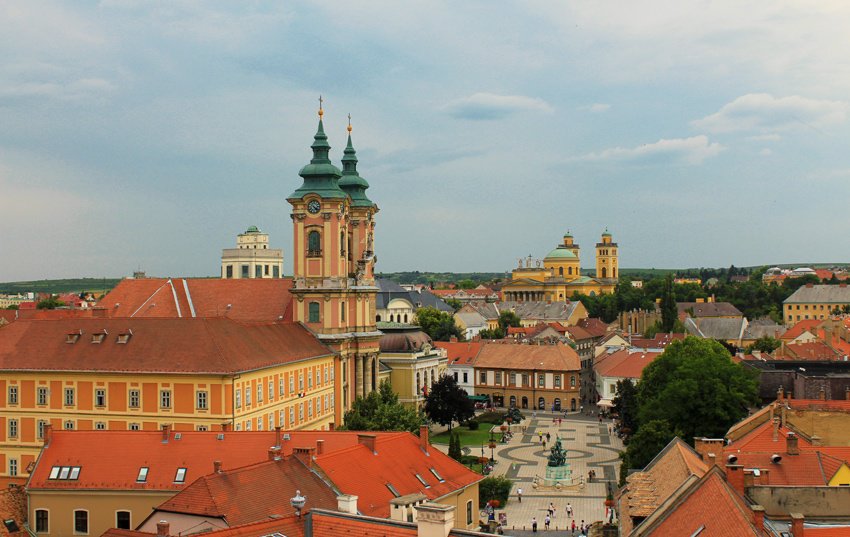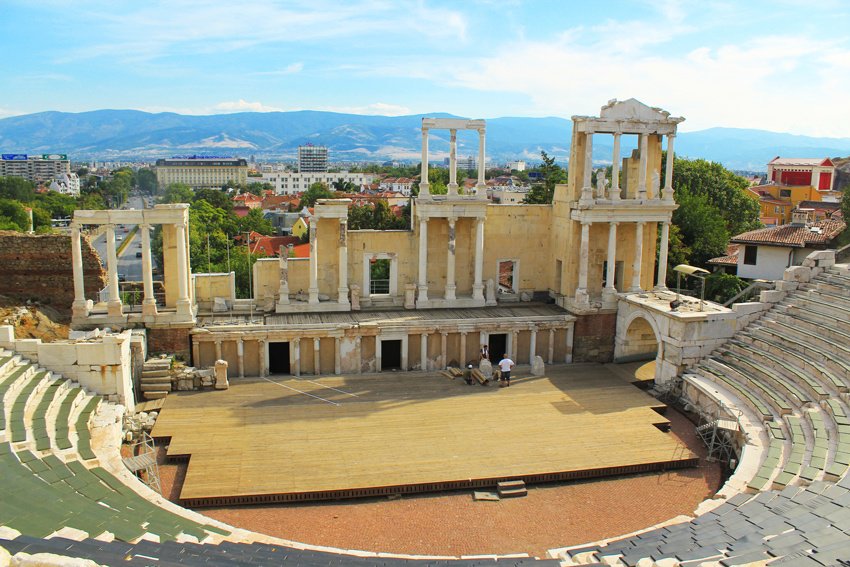 A typical Istanbul scene for me — a stunning mosque and a ridiculous amount of people.
I'm not much of a fan of ruins but my time in Ephesus blew my mind. The Library of Celsus was especially spectacular.
Pamukkale has to be one of the most alien-like landscapes in the world, with huge, gleaming white travertine terraces and turquoise coloured pools located right in the middle of the Turkish countryside. It was one of the highlights of my time in Turkey.
As October approached, the drop in temperature could mean only one thing. It was time to return to Southeast Asia. My first stop was Bali, where I spent a couple of weeks escaping the tourists and heading to some relatively unknown beaches. Pandawa Beach, where I got to see a seaweed farm for the first time, was my favourite.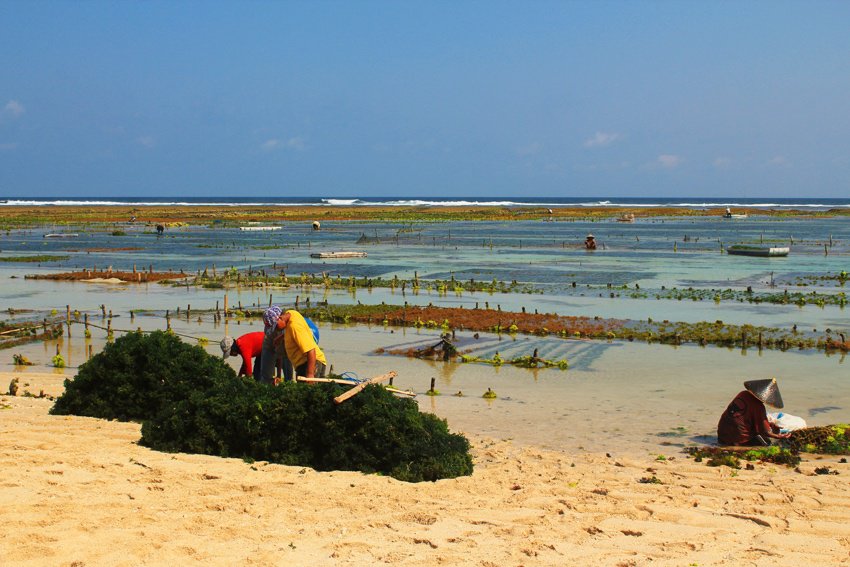 I found my favourite beach in Southeast Asia on Otres Beach in Cambodia and spent three weeks living and working on the beach. On our final night, we were rewarded with the best sunset I've ever experienced. Can you believe this photo is completely unedited?!
Heading back to my beloved Thailand was always going to be in my plans and I made sure to explore some new places too. I loved the ancient city of Sukhothai and couldn't believe the fantastic condition of the ruins we found there!
Of course, I have to mention the Yi Peng lantern release too — absolutely the best festival I've been to.
I finished up my time in Southeast Asia with a brief stint in Saigon followed by a crazy road trip on motorbikes through the Mekong Delta to the southernmost point of Vietnam and back.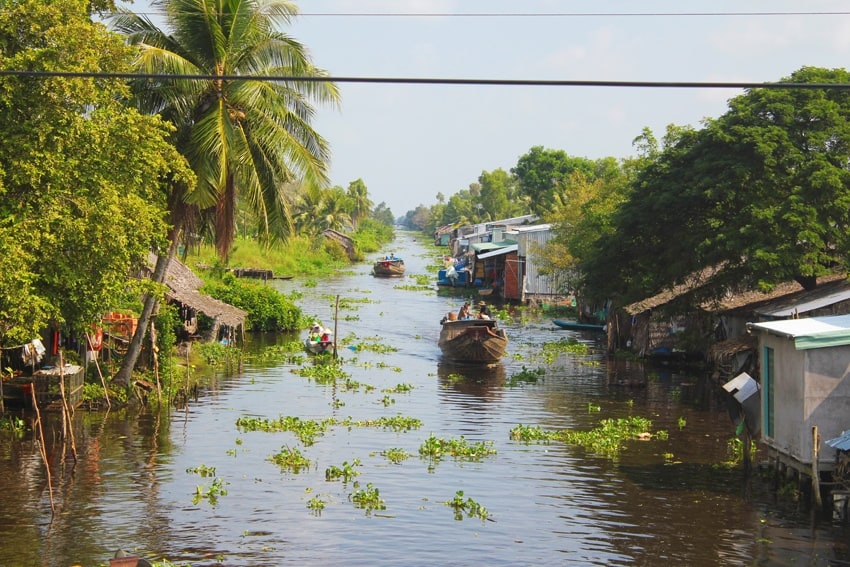 2012 ended up with me somewhere completely unexpected: Australia! My favourite place I've visited in the two weeks I've been here would have to be the Blue Mountains. It was so beautiful!
And there you have it, that was my 2012!
I know I said it last year and I'm sure I'll be saying it every single year, but I have no idea how I'm going to top this next year!
Stay tuned for tomorrow's post where I'll be writing a month by month summary of 2013 with even more photos, lots of misadventures and, as always, plenty of statistics!
How was your 2012?