I'm all up to date! This is the last time I'll be bunching my monthly summaries together because I am finally starting to feel better. Yay! Here's what I've been up to over the past couple of months.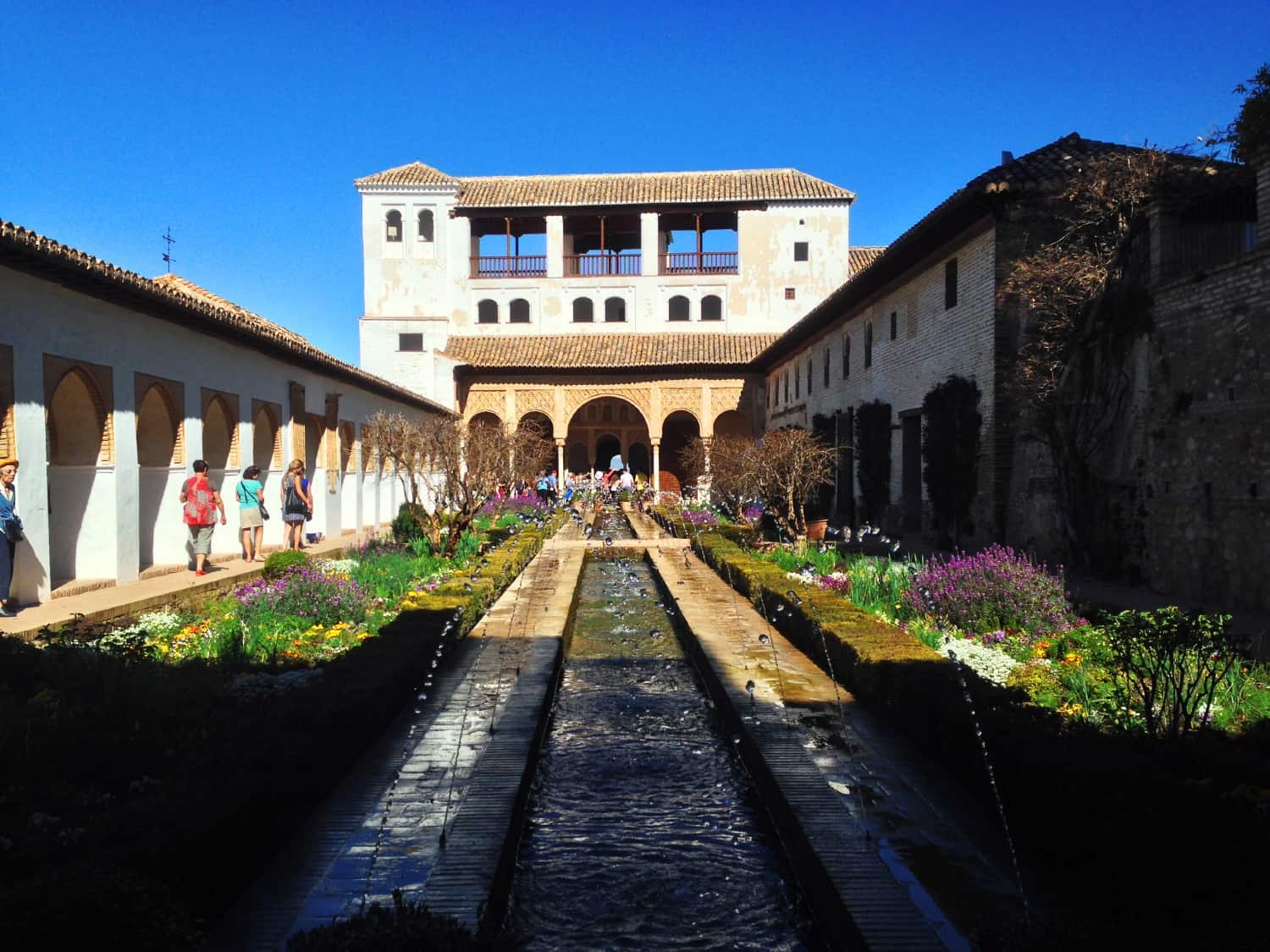 First, let's talk about Spain. Spain doesn't excite me as much as I wish it did. I've been to Spain a dozen times before; it's close to home, and, like many places in Europe, doesn't challenge me. It was the destination of choice for so many of my family's holidays over the years, so after visiting so much, it had lost its lustre.
When I decided to base myself in Granada for three months, I wasn't even that excited at the prospect of taking trips around the country to explore more.
Enter: Madrid. A city I fully expected to fill me with ambivalence.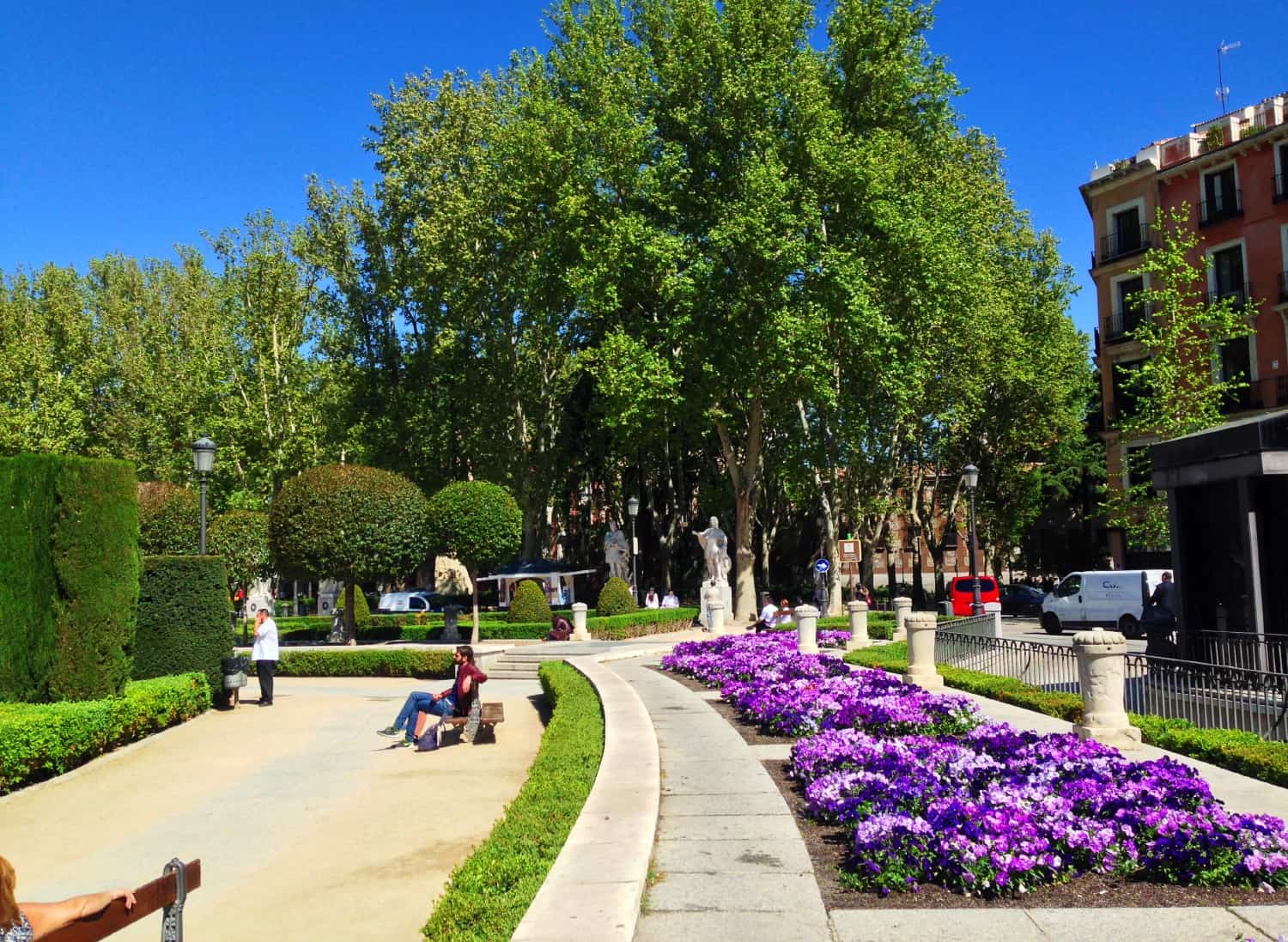 Except it did quite the opposite. I loved my short stint in Madrid and guys, I'm totally thinking about having a base there.
I loved the food, the plazas, the parks, and the fact that there was more English spoken than in Granada. There were so many events to go to and so many new things to try out, it's close to a big international airport, it's close to my family, it's cheap, and I have half a dozen friends currently living there. I don't know if I've ever told you what I'm looking for from a base, but it's basically all of that. God, I loved it there. I'll be back.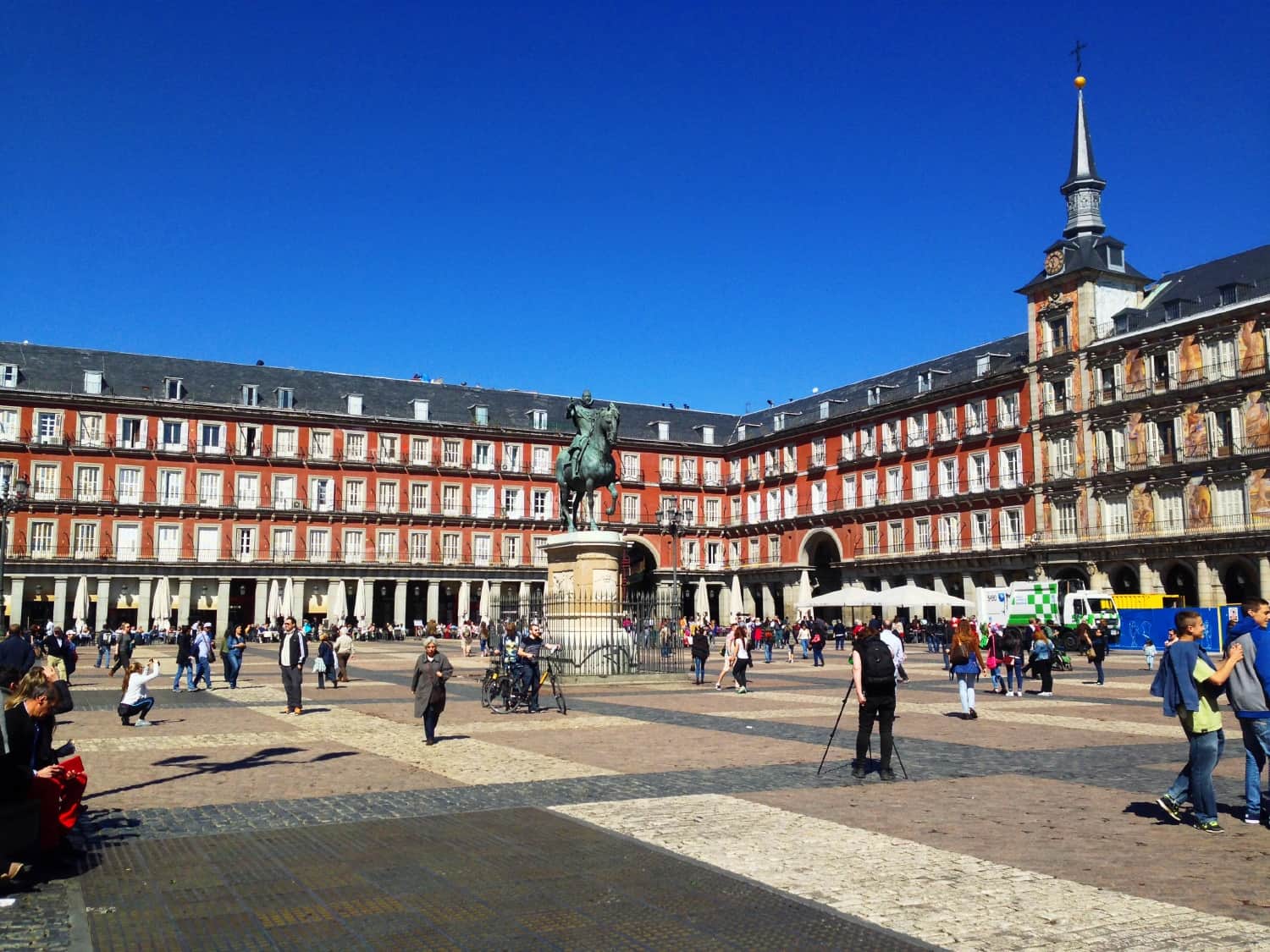 I finally left Granada shortly after my Madrid trip, and I felt a weight lift when I did. Granada's a gorgeous city but now I can't help but associate it with the most traumatising period of my life. I know I didn't make the most of my time there, but there wasn't really much I could have changed. Sorry, Granada! Maybe I'll return in the future to give you a decent shot.
I did manage to cram in one wonderful experience before I left: a 21 course tasting menu at a teeny tiny restaurant that isn't really a restaurant. It was more like having dinner in someone's living room.
These days, my once debilitating food issues are far, far behind me but the thought of eating 21 courses? Yeah, it made me a little anxious. I have a small stomach, I hate the feeling of being full, and I don't think I've ever had anything more than a three course meal.
It was incredible. Oh my god, so good.
Unlimited wine and olive oil, dishes of cheese and pates and jamon and salads and chocolate and so much more. At 38 euros per person it was pricey for Spain, but I still found it to be incredibly good value. Everything we tried was sourced from nearby regions in Spain, and I left having an inordinate amount of knowledge about olive oil
Even better: the tiny restaurant can only fit a few people inside, so while we were there, there was only one other couple. It made for a relaxing, intimate experience spent learning about local foods and eating so, so well.
I flew to the Netherlands next. Amsterdam is one of my favourite cities and I always love to visit, but this time I wanted to explore more of the country. So many people never bother to head outside of Amsterdam, but it's so easy to get around!
First stop: Utrecht, where I stayed in a houseboat for the first time! There, Dave and I spent much of our time sitting on the deck eating salt and vinegar kettle chips and drinking bottle after bottle of wine. Houseboats are the best.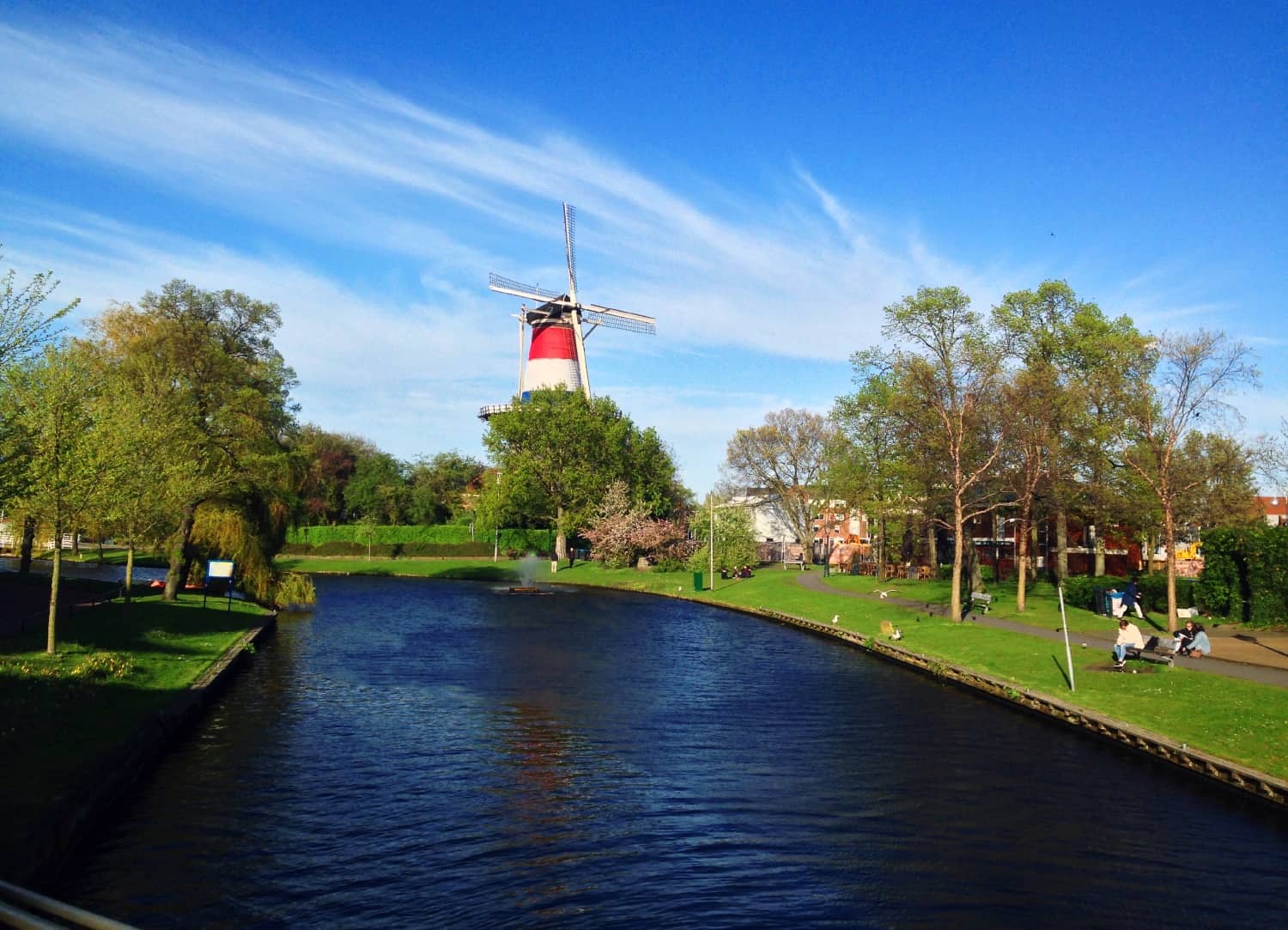 Next, we hit up Leiden, a cute university city with an amazing windmill and so many fun bars and restaurants lining its canals.
I used it as my base to explore Keukenhof Gardens, home to the Netherlands' famous tulip fields, and I picked the worst possible day to explore. Here's a photo from when we'd just arrived: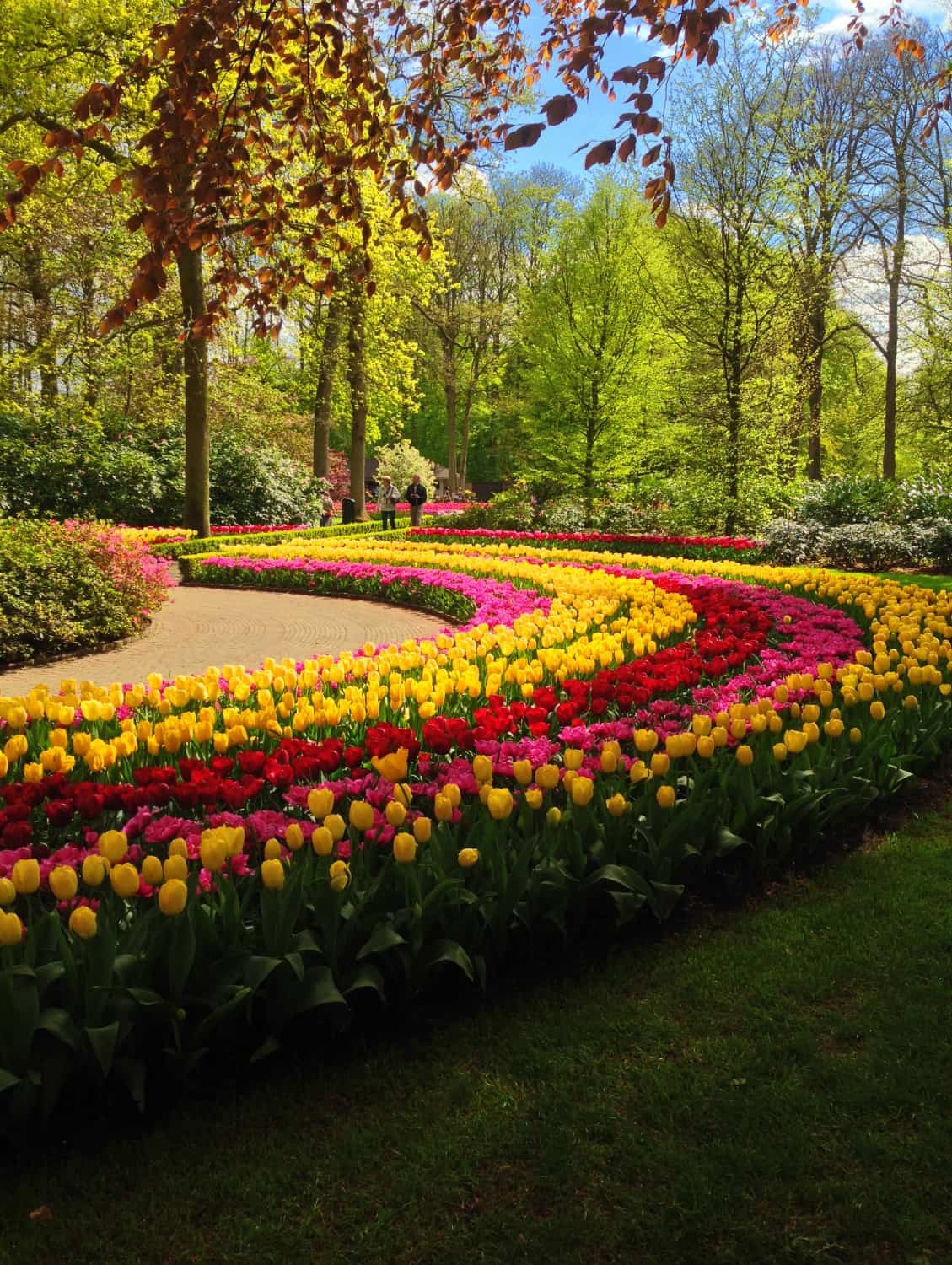 And about half an hour later:
From Leiden, we took the train down to Maastricht, way down at the bottom of the country. I wanted to experience something different to the Netherlands we'd been exploring so far, and Maastricht checked that box. It's walking distance from Belgium and cycling distance to the German border, which made for an interesting mix in food, architecture, and culture.
There were no canals, the buildings weren't so… skinny (quick, somebody hire me as an architect already!), and the food was much better. The city is also home to Selexyz Dominicanen, a 13th Century Dominican church turned into a beautiful bookstore. I wasn't surprised to discover it's regularly voted one of the prettiest in the world.
I signed up for a running tour of Maastricht because I'm currently attempting to try as many new things as possible, and a running tour was definitely going to push me out of my comfort zone. Let's face it, I'm not the fittest person at the best of times, but at this point in my life, I'd also spent most of this year inside. I felt like an astronaut who had returned from space with withered, atrophied muscles. I was in no way qualified for a running tour.
Unsurprisingly, I was terrible, and we completed the six kilometre route in almost two hours (haha). Surprisingly, I discovered that running tours are such a great way to see a city. The pace wasn't too tough, you stop every few minutes to chat about what's around you, you get to cram in some exercise, and you're exploring with a local who can show you all kinds of awesome things you wouldn't see on your own. My highlight: the ruins of a Roman bathhouse in the basement of a hotel!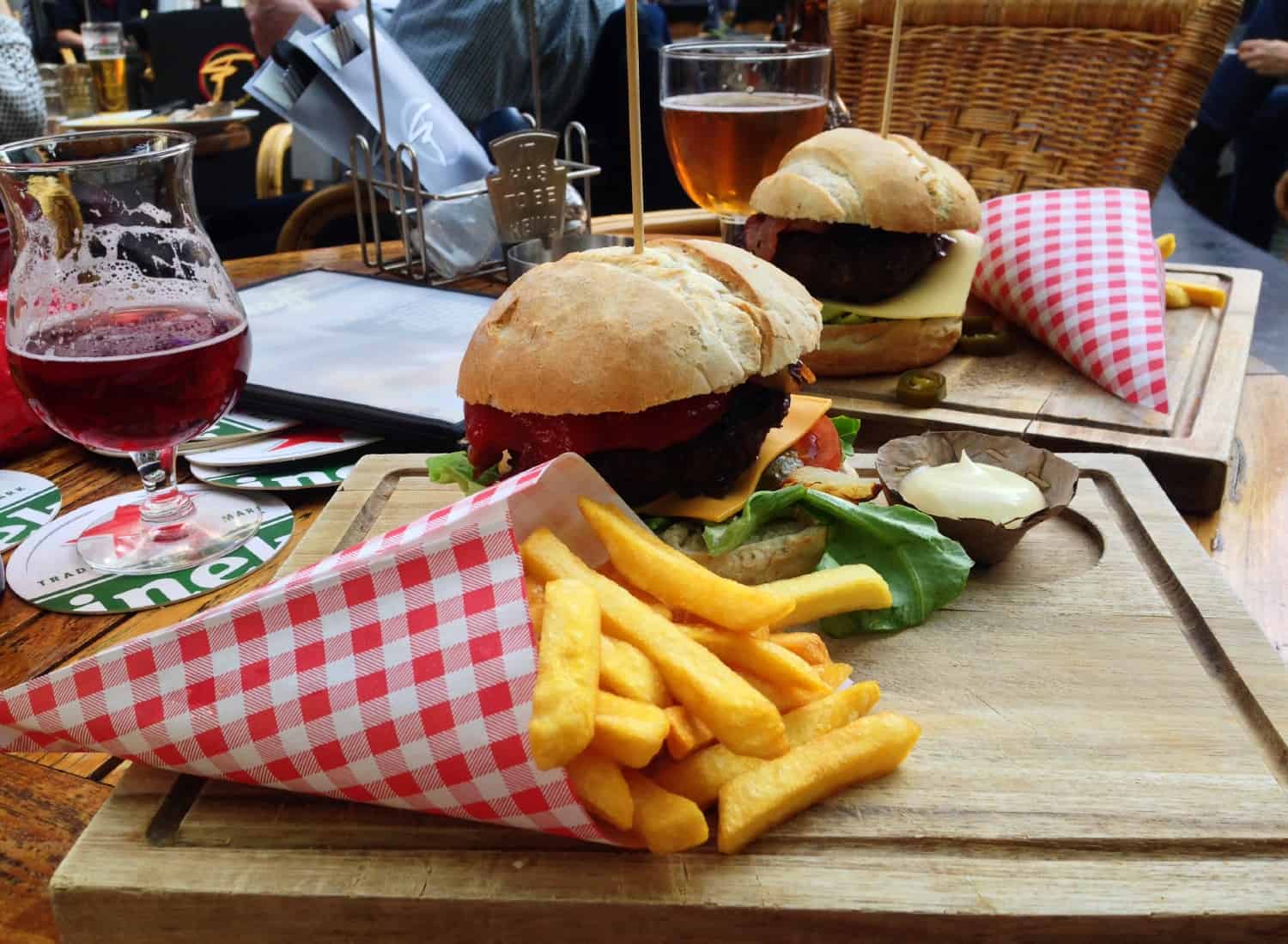 I finished up the month in the Hague. After a few weeks of incredible weather, it's been pretty rainy, so I haven't been able to explore as much as I would have liked. One thing I did manage to squeeze in was an afternoon spent confusing my brain at the Escher Museum!
Onto the statistics! 
Countries Visited: 2
The Netherlands, Spain
Cities Visited: 7
Granada, Madrid, Amsterdam, Utrecht, Leiden, Maastricht, The Hague.
Distance Travelled: 3341 km
Highlight of the Month:
My first day in Utrecht! Out of Granada; staying on a houseboat; wine and sunshine. It was the perfect day!
Lowlight of the Month:
I don't know how it happened (probably me dropping it), but my camera has stopped working. I've been travelling with a cheap Canon 550D since I first left the Uk, and have been looking at upgrading anyway. I want to up my photography game this year! It'll be a painful expense, though. I'm thinking of going with the Sony A7. Photographer readers: have any recommendations for me?
Incident of the Month:
I managed to put a hole in the wall in our apartment in Granada!
In our bedroom, we had these huge wooden window shutters that opened up into the inside. Towards the end of our stay, I was crouched beneath one, not realising it was open directly above me.
I stood up straight and slammed into it, scraping a line of skin off my back. I hit it so hard that the shutter ripped from its hinges and flew across the room in a graceful arc that ended when it smacked into the wall. It hit the wall so hard that it knocked a chunk of plaster out of it, showering my perplexed face in dust.
Fortunately, our landlord seemed to live on Spanish time and, although I emailed him immediately and offered to pay to have it repaired, he didn't do anything about it.
Money Spent:
Annoyingly, I was too stressed to track my expenses this month. Sorry! I'll be back to normal next month.
Coming up next month!
I'll be exploring Oslo and Bergen over the space of a week, and then flying home to celebrate my birthday with family and friends. I'll be using this time to catch up on work, but for some reason, I also signed myself up for a 5 km colour obstacle course, too. Am I becoming… a runner?
Finally, I'll be finishing up the month with a kickass two week road trip around Cornwall. I'm excited to explore more of my homeland beyond London, and I'm particularly looking forward to staying in a luxury yurt and a less luxurious shepherd's hut while I'm there. I love staying in quirky accommodation. My plans for Cornwall include eating well, trying my hand at some new activities, and lots of long walks along the coastline.
P.S. Prepare yourself for an onslaught of new posts! I'm so excited to start writing here again.
P.P.S. I've missed you guys! How have you been?
Have any tips for where to go, what to eat, and what to do in Cornwall? Let me know in the comments!
Looking to follow along with my travels through my monthly summaries? You can read the previous month's summary here, the next month's summary here, or head on over to the monthly summary page to read from the very beginning!