Month 50 was all about hitting pause and figuring out what I want to do with my life. Sounds deep, huh? I guess it kind of was.
I had originally planned to spend a week at home before jetting off again, but cancelled my plans at the last minute to spend more time with my family.
It was a wonderful month.
When you've been travelling for as long as I have, visits back home are often rushed and rarely relaxing. There are so many things I put off when I'm on the road — minor health concerns, buying things, getting stuff fixed — that landing in London has me rushing around and booking appointments before my head hits the pillow that first night.
First on my list was getting a haircut. It had been 18 months since I'd last had it cut, so getting rid of eight inches felt amazing. I love my new look!
Next, it was time to make up for all of those special occasions I'd missed while I'd been travelling. I treated my mum to a birthday manicure and a new diary, and took my sister out for a birthday afternoon tea treat at my favourite spot in London. The Sanderson Hotel does a mad hatter-themed afternoon tea and it's the best.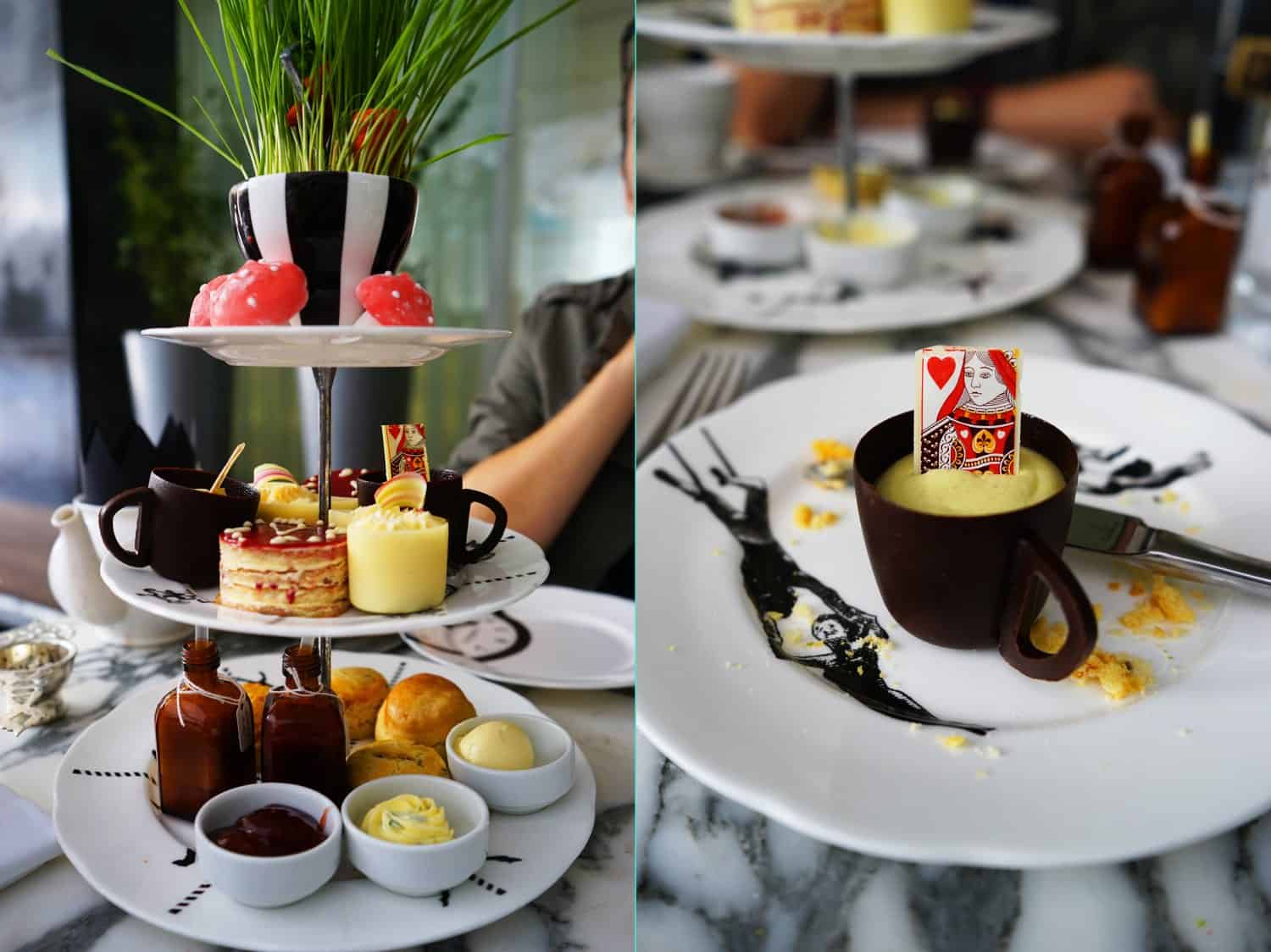 With that side of things taken care off, it was time for a medical checkup! This meant a visit to the dentist, an optician (for a floater that suddenly appeared in my eye in Amsterdam in May and had yet to disappear), and the doctor (for a lump on my eyelid that appeared last December in the Philippines).
Fortunately, there wasn't anything too serious to worry about. I'll need to have surgery at some point on my eyelid lump — surgery that involves flipping my eyelid up and slicing out the lump from the inside! — but it's not urgent so I can put it off for a year until my next visit.
My tech needed a tune-up just as much as my body, so I paid a visit to the Apple Store to get my Macbook Pro looked at. I'd started receiving messages about how my battery needed to be replaced last September while I was in the Maldives, but hadn't been able to be apart from my laptop until now. I was thrilled when the guy who saw me took a look at my laptop and offered to replace the scratched screen and dented body as well. All in all, the repairs totalled $1000, but I got them for free thanks to AppleCare.
I broke my DSLR in Myanmar back in December and rather than getting it repaired, I decided to wait and splash out on something new. My photography skills are pretty lacking and I've been wanting to improve them for a while — I'm someone who shoots mostly in auto and relies on 10 years of Photoshop editing experience to get my photos how I want them to look. I decided to buy the Sony A7 II and I'm already noticing a huge increase in the quality of my photos.
It was also time to replenish the contents of my backpack. I threw out 90% of the clothes I've been travelling with and replaced them all. I bought a ton of makeup. I bought a Fitbit.
My time at home was one of renewal so I skipped out on the hanging out with friends this time around. Instead, I stayed happily inside. I went for walks along the river. I headed out for daily early morning runs until I could jog five kilometres without stopping. I ate healthily. I turned off my laptop and spent quality time with my family.
Fun fact! A couple of miles away from my home is a JFK memorial on an acre of American soil. I stumbled across it on one of my walks — pretty cool!
While this post isn't the most exciting of updates, I hope it gives you an insight into what it's like when a long-term traveller returns home. It can be hectic, but I leave feeling healthy and tuned up!
Countries Visited: 2
Spain, United Kingdom
Cities Visited: 3
London, Madrid, Staines
Distance Travelled: 1033 miles
Photos Taken: 391
Number of flights: 1
Number of trains: 6
Travel Expenses:
Accommodation:
Madrid: $184.90 over 10 days: $18.49 per night

I stayed in this gorgeous apartment for our six weeks in Madrid and it's one of my favourite places we've stayed. It was in the perfect location for exploring the cool neighbourhood of La Latina, was close to lots of tapas bars and restaurants, had air conditioning (a must in Madrid in summer!), a spacious kitchen, and about twenty different places to work in. I'd totally stay here again next time I'm in Madrid.

London — no cost as I was staying at my parents!
Transportation:
Flight from Madrid to London: $179.79
Various train journeys between Staines and London over the month: $151.50
Food: $217.08
Activities:
David Gilmour tickets for two shows: $278.77
Dengue Fever tickets: $25.46
Afternoon tea in London: $144.66
Miscellaneous:
Business expenses:
Yearly hosting with WP Engine: $372.00
Monthly email newsletter service from Mailchimp: $50.00
Monthly Feedblitz RSS service: $1.49
Total amount spent: $6563.63
Yikes! Normally I head home to save money!
My next steps
I'm back on the mend, so it's time to grab my passport and get moving again!
From London, I'll be flying to Madrid for a few days to meet Dave after he finishes the Camino de Santiago. My only plan for these days is to eat as much jamon as possible.
Then it's back to Southeast Asia for the winter! First stop: Bangkok, a place I've spent embarrassingly little time in. I'm excited to hang out with friends and eat street food.
Next, Cambodia. I wasn't able to celebrate Dave's birthday with him this year while he was walking the Camino, so I've planned out a fun adventure for him in one of our favourite countries instead. Our first stop: a floating hotel in the jungle, far away from civilisation and Wi-Fi.
Looking to follow along with my travels through my monthly summaries? You can read the previous month's summary here, the next month's summary here, or head on over to the monthly summary page to read from the very beginning!