After three months in Sayulita, this month I finally decided to leave.
It was definitely the right time.
As much as I love Sayulita — and I really did love my time there — it just never really felt like home for me. I was surprised when I discovered that Dave felt the same. We tried for weeks to put our finger on what exactly was missing from Sayulita but couldn't draw a conclusion we could both agree on. Perhaps it was not having a scooter for transport, maybe it was the lack of food options, or possibly even being by a beach.
Or maybe it was because I'd been ill for most of my time in Sayulita.
Yes, unfortunately, Sayulita and I struggled to get along at times.
It's felt like the past three months have mostly involved me catching illness after illness after illness. I seemed to have food poisoning every other week and often felt so low on energy that I barely left my apartment for days at a time. I've been struggling with anxiety for the first time in years with panic attacks coming on regularly for seemingly no reason. I've been all over the place because my usual birth control pills aren't available in Mexico and I haven't been able to find a replacement that doesn't make me feel horrible — I've been full of migraines, stomach cramps and nausea for months.
Two out of the six people I know in Sayulita contracted dengue fever within a couple of weeks of each other and, as somebody with seriously extreme hypochondria, I immediately convinced myself that I had it too.
My final month in Sayulita was therefore spent in a DEET-filled haze, where I refused to wear anything less than three layers of clothing, where I tucked my jeans into my socks, and where I spent every five minutes asking Dave to check whether I had a fever.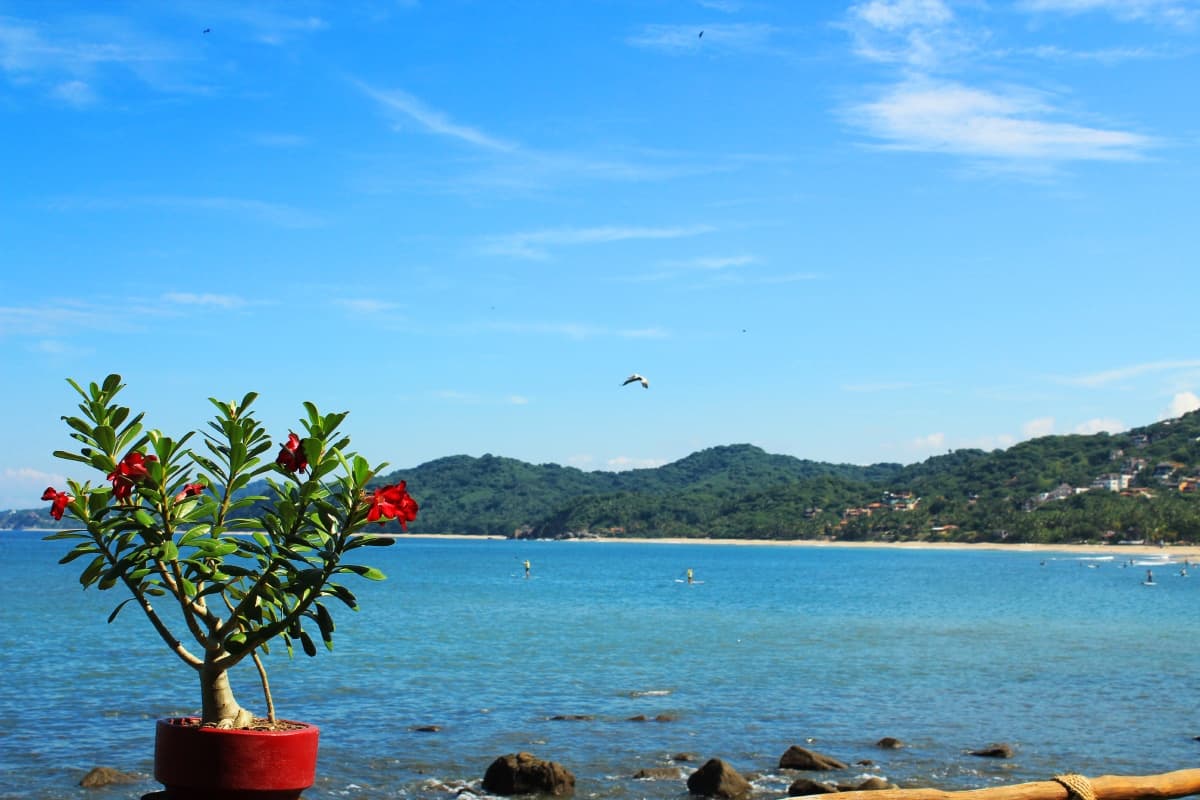 I will say that this month hasn't been as terrible as I've made it sound and there have still been plenty of highlights. I got to properly celebrate Thanksgiving for the very first time, surrounded by wonderful friends, amazing food and the best dog in the world.
I was able to celebrate the festival of the Virgin of Guadalupe, which mostly seemed to consist of being woken up at 5am by a loud cannon, signaling for locals to head to church to pray. It lasted for well over a week, which got a little… irritating after the 10th night in a row.
However, the main event on the 12th December made all the early wake-up calls worth it as we witnessed tap-dancing horses and scary fireworks that were so close I had sparks landing on me and ended up with an ash-covered t-shirt! So. Much. Fun.
Finally, we ended our time in Sayulita with an office Christmas party. On the beach. Obviously.
Here's the Sayulita travel blogger crowd: there's Matt from Expert Vagabond, Dave from What's Dave Doing?, Matt from Matt-Gibson.org, Mike from Art of Adventuring, Jenny from Where is Jenny?, me, and Steph from Twenty-Something Travel.
There are plenty of things I'll miss about Sayulita, and it wasn't in any way all bad. I'll miss having my travel blogger buddies to hang out with and I'll miss going to my favourite cafe for breakfast and not needing to order because everybody who works there already knows what I want. I'll miss my wonderful apartment and having everything I need within a five minute walk.
So Sayulita had good and bad aspects, but after three months I was ready to explore somewhere new. I was ready to stop freaking out about dengue and go somewhere a bit chillier for Christmas. I was ready to visit somewhere busy and exciting, with hundreds of food options.
And so, Dave and I packed our bags and hopped on an overnight bus to Guanajuato — one of the prettiest cities I've ever visited!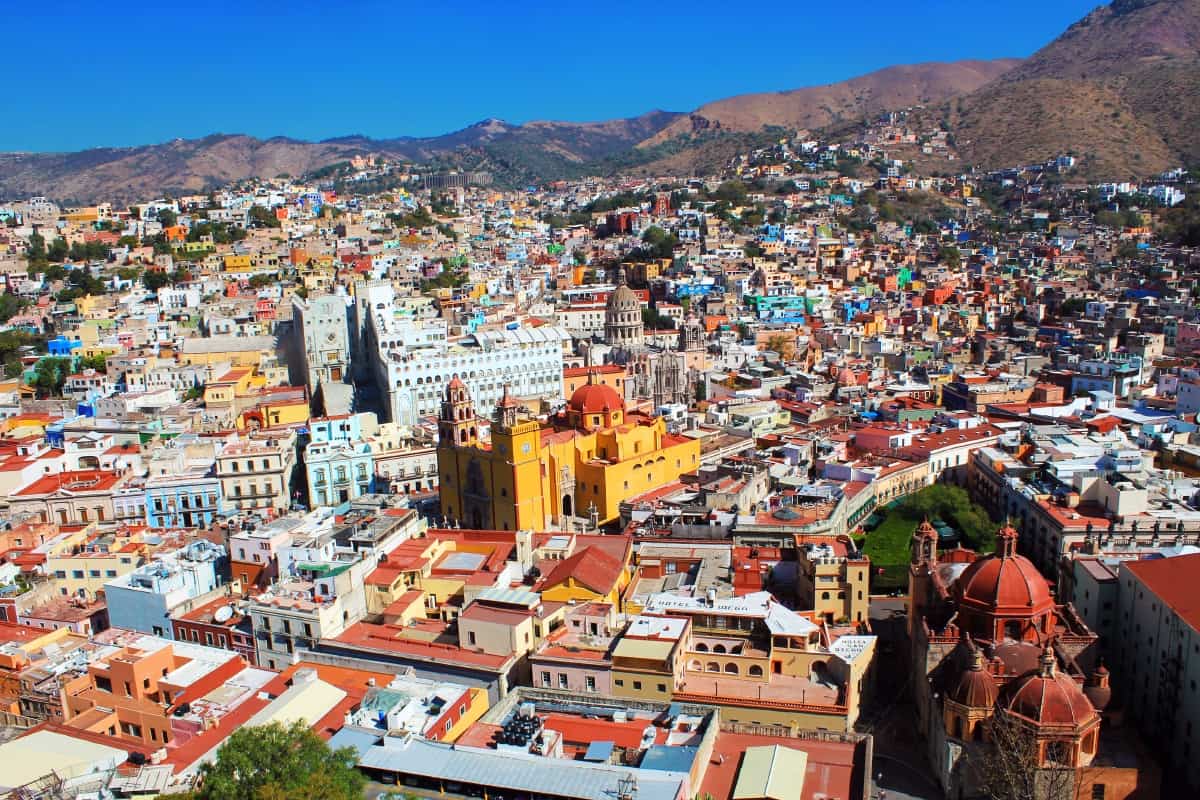 Onto the statistics for the month!
Countries Visited: 1
Mexico
Cities Visited: 2
Sayulita, Guanajuato
Distance Travelled: 578 km
Photos Taken: 141
Amount Spent:
Sayulita: $726.70 over 29 days = $25.06 per day
Guanajuato: $27.28 over 1 day = $27.28 per day
Total Amount Spent: $753.98
The Next Month:
I'll be spending the next three weeks in Guanajuato, and I'm particularly excited to be spending Christmas on my fourth continent in four years (I've celebrated it in England, Thailand, Australia and now Mexico!) My main plan for Guanajuato is to get my health back on track and get back to feeling normal. I've cut alcohol and caffeine from my diet and because the city is located in a valley and surrounded by mountains I'm planning lots of hikes for the next few weeks. I'll also be on the hunt for a turkey in my attempt to cook Christmas dinner for the first time in my life! I can't see anything going wrong with that…
After our three weeks are up, I'll be heading to Oaxaca where my only plan is to EAT ALL THE FOOD.
Looking to follow along with my travels through my monthly summaries? You can read the previous month's summary here, the next month's summary here, or head on over to the monthly summary page to read from the very beginning!