Two years.
When I first left England, I wasn't sure I would make it two days let alone two years. I was afraid of everything, I'd never travelled before and had never been outside of Europe or the US. And yes, I'd never eaten rice or eggs.
My friends held bets on how long it would be until I was home and took great delight in telling me that I was going to die.
And now, 41 countries and two years later, I'm still going strong and I'm happiest I've ever been. The fact that I've fallen in love with this lifestyle and somehow manage to scrape together enough money to keep me on the road for, well, as long as I like blows my mind on a daily basis.
I feel so incredibly proud and grateful and I can't believe I've made it this far.
This month has been one of my favourites and I'm sure it's no coincidence that it's a month where I moved and did very little.
It all began with a horrendous 36 hour travel day from Saigon to Los Angeles, a travel day that began at 2am. It was a day where I was handed a bag of raw radishes as a snack every single hour on my flight and a day where I saw a lady help her child pee in a drinking water fountain on my layover in Shanghai.
Let's just say that I was glad I was travelling alone.
I haven't often suffered from jetlag over the two years I've been travelling but in Los Angeles it hit me hard. I had a ton of work to do, I was in the process of applying for an amazing job and all I could manage to do was nap.
Was I burnt out? Was it the jet lag? Did I simply just not care any more? 
Whatever it was, hanging out in a gorgeous beachside apartment in Los Angeles was the perfect way to pretend I had no responsibilities or commitments. I ate from food trucks, I bought a 1kg block of cheese, I drank pints of tap water and discovered the difference between beaches in the US and Southeast Asia when I ran down to the ocean at 6am for a morning swim…
The Pacific Ocean is pretty cold. 
More than any other place I've visited over the past two years, I received the most grief for visiting Los Angeles. I genuinely love the city though, especially when I'm outside of downtown and hanging out in Venice and Santa Monica.
I could definitely spend a few months living there.
After Los Angeles, I headed up to San Francisco, a brand new city for me. I was intrigued to see what I'd make of it — so many people had insisted that I visit and assured me that I'd adore it but I was still a little skeptical. I can count the number of big cities I like on one hand.
I needn't have worried — I had a fantastic time! Sure, I wasn't a fan of the downtown area and much preferred hanging out by the water, but given how fantastic the weather was there was no way I couldn't fall in love with the city.
In San Francisco I was all about being a tourist.
I visited the Golden Gate Bridge.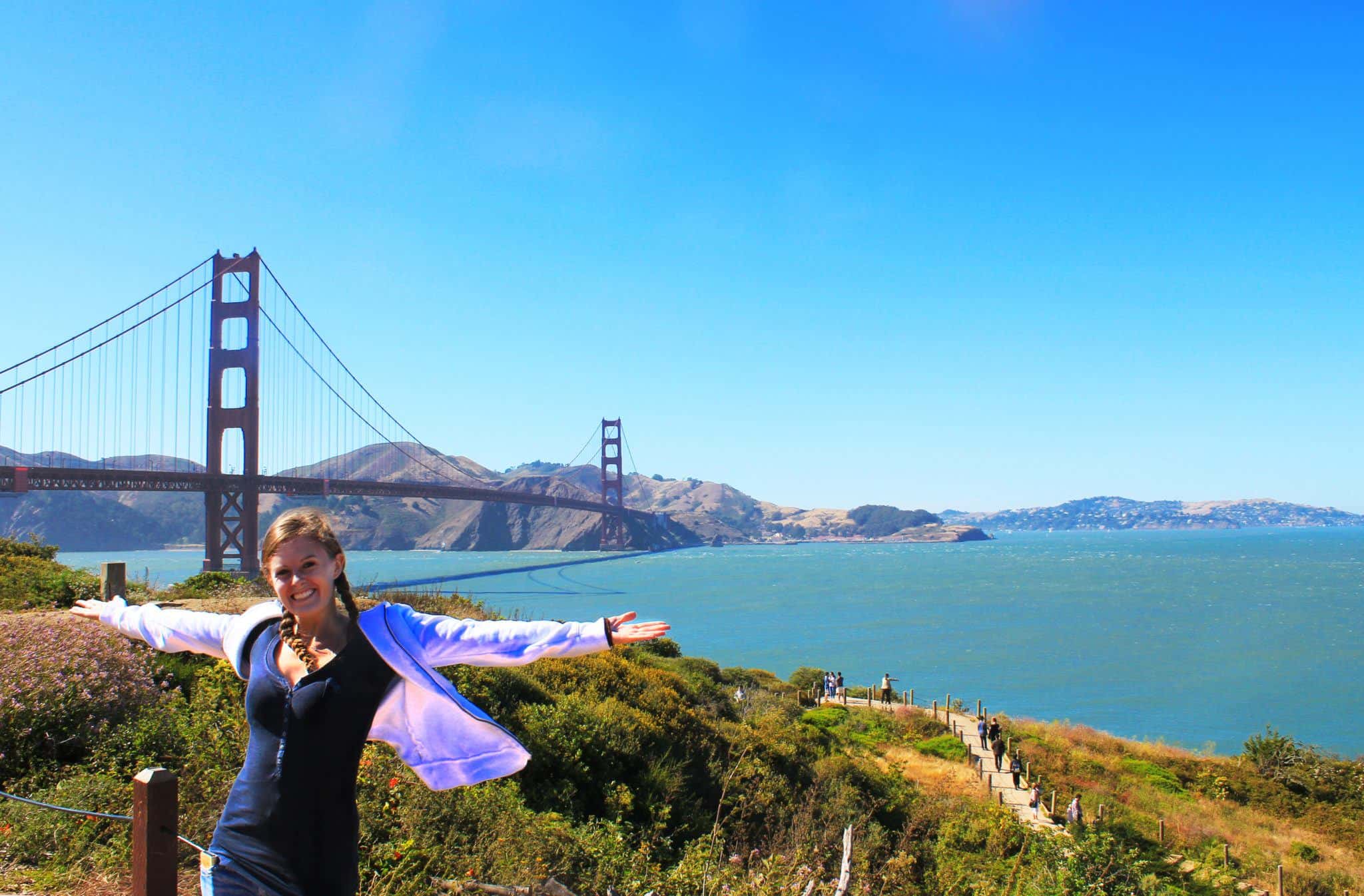 I met up with my friend Gina, who I hadn't seen for over five years, and we drove around Napa Valley for a day (where I couldn't drink any wine because I have not yet got back into the habit of carrying my ID everywhere with me).
I visited Alcatraz on the only day where the weather sucked.
Sunny Alcatraz
… Rainy Alcatraz
The absolute highlight, however, was my day spent hiking in Yosemite National Park.
Gina, who I mentioned above, was free to take me hiking through the park for a day and I had an amazing time. In fact, I knew the day was going to be perfect when she suggested heading to McDonald's for breakfast.  
Yosemite was definitely one of the prettiest places I've ever been.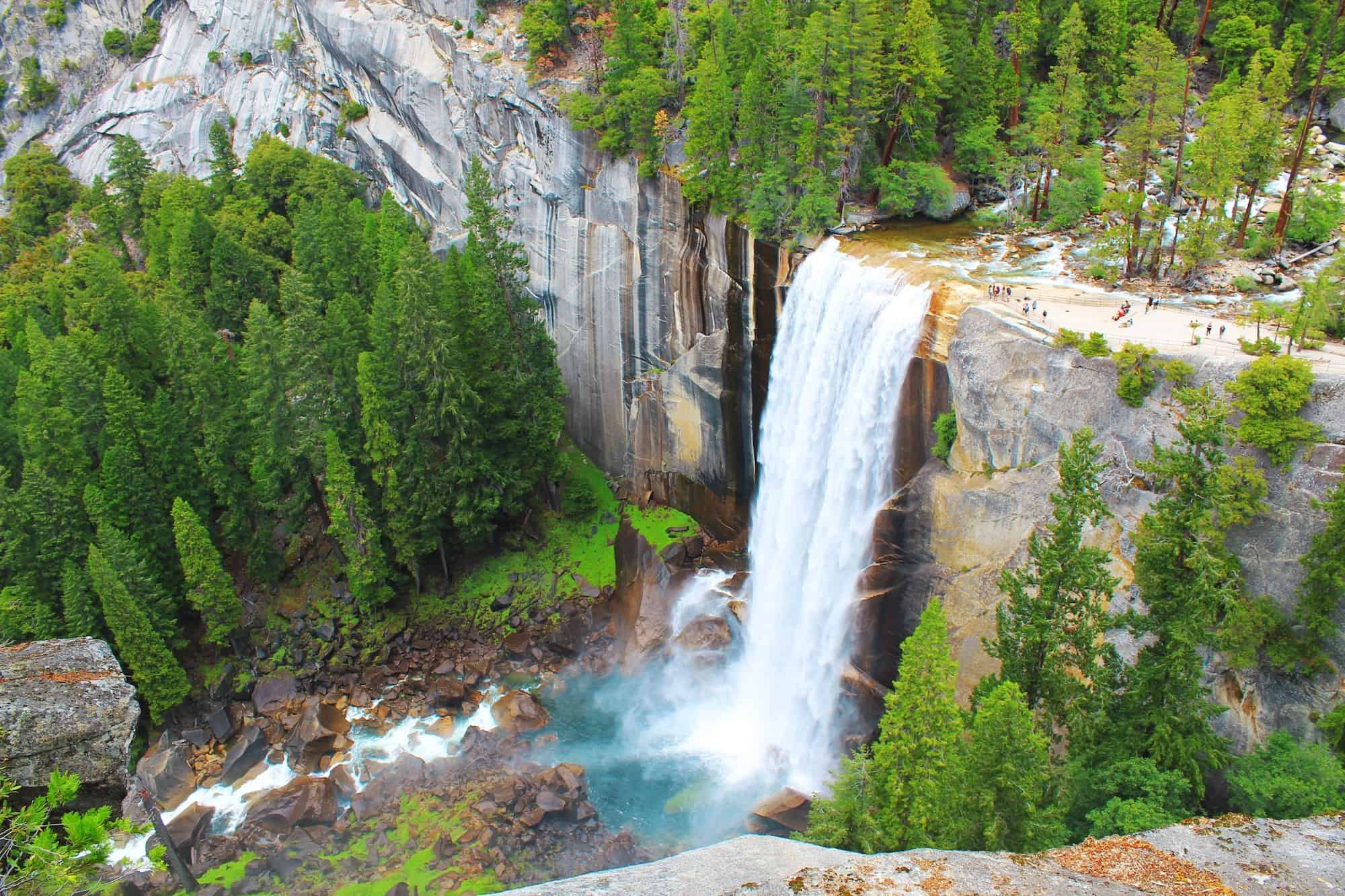 Next up, was Seattle, another brand new city for me, where I was excited to be reunited with Dave after ten days of solo travel. We spent our week in Seattle relaxing with friends, meeting up with travel bloggers, having BBQs and ice cream and enjoying the fantastic weather.
Isn't Seattle supposed to be rainy?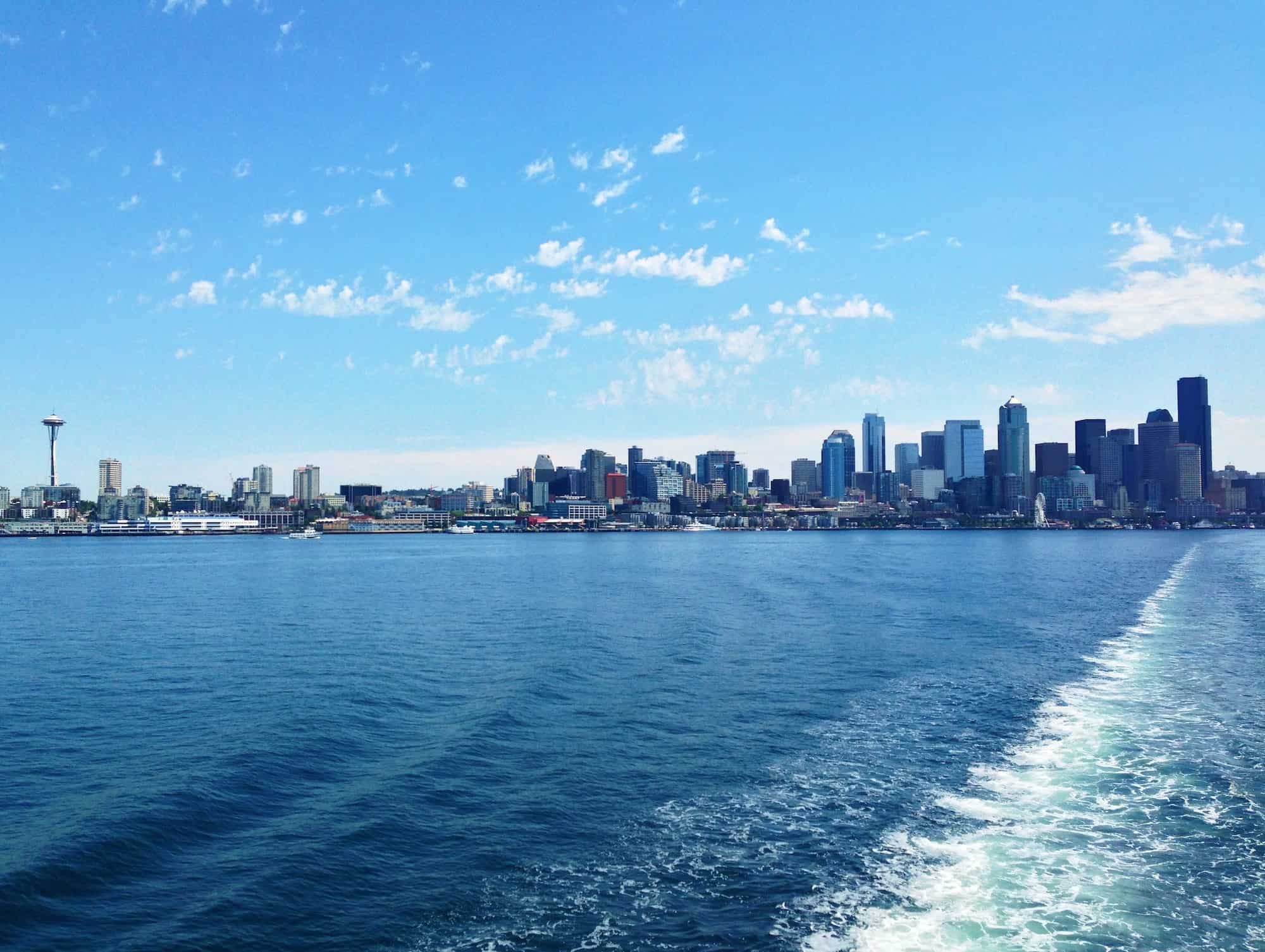 And then, Portland, my new home for the next month. 
My new home that, like Seattle, was also supposed to be rainy but actually seems to be having some kind of crazy heatwave. 
The weather has been glorious for the entire time we've been here.
For once, it didn't feel like I had been moving too fast through the US, though this was probably due to the fact that I was ignoring my ever-increasing pile of work and enjoying actually travelling for once. In Portland, it was time to kick my ass into gear and start getting things done.
Two weeks in and I'm still working on it.
…But at least I have the most amazing house in the world to do so.
Onto the statistics for the month!
Countries Visited: 1
The United States.
Cities Visited: 4
Los Angeles, San Francisco, Seattle, Portland. 
Distance travelled: 2148km
Number of flights: 2
Number of buses: 1
Number of visits to Whole Foods: 5
Number of times Dave has threatened to grow a beard: 19
Amount of pickled items consumed: 4
Number of awesome yet creepy toe shoes purchased: 1
Why is everyone staring at my feet?
Amount spent:
Los Angeles: £135.33 over 4 nights = £33.83 ($51.62) per night
San Francisco: £306.65 over 5 nights = £61.33 ($93.60) per night
Seattle: £98.78 over 6 nights = £16.46 ($25.12) per night
Portland: £504.75 over 14 nights = £36.05 ($55.02) per night
Total amount spent: £895.51 = $1367.85
Why so cheap (for the US)? This is mainly due to my lack of accommodation costs this month. My apartment in Los Angeles was paid for by my parents as a birthday present and we stayed with friends in Seattle. Because we're renting an apartment for a month in Portland, our accommodation costs are relatively low ($750 each for the month).
The next month: 
After having so much fun in North America, I've decided to stay in the area much longer than originally planned so that I can see even more of the US and Canada. I have ten days left in Portland and then I've decided to extend the time I have with my parents for a few days and head up to Vancouver Island with them.
From Vancouver, I'll fly to Toronto to meet up with one of my favourite travel buddies. We've met up previously in Taiwan, South Korea, Thailand and now I'll get to see her at home in Canada! After Toronto, I'll heading back down into the US to explore some of the east coast. At the moment, I'm planning on spending time in Boston, New York City and Washington DC.
As a final note, to celebrate that I've now been travelling for two years, I'm going to be posting round-up posts every day next week. I'll be talking about my favourite countries, the best beaches, my travel highlights, my most dramatic incidents, how much two years of travel has cost me and more. If you have any round-up ideas you'd like to see included then leave a comment below and I'll see what I can do!
-Lauren.
Looking to follow along with my travels through my monthly summaries? You can read the previous month's summary here, the next month's summary here, or head on over to the monthly summary page to read from the very beginning!