Firstly, I am so excited to see that I've now been travelling for a year and a half! Woohoo! When I first set out on this adventure, I really wasn't sure if I'd hate travel, be terrible at it and be home after a week, but I'm delighted to have lasted so long and to still be having the time of my life. This was 100% the right decision for me and I've never been happier!
I began this month in Australia, at the very start of my east coast road trip with Dave. Over the first week we drove from Brisbane to Melbourne, visiting Port Macquarie, the Blue Mountains, Sydney, Eden and Melbourne.
The highlight for me was definitely the Blue Mountains. It is one of the most beautiful places I've ever visited and I loved spending a day hiking along cliffs, through waterfalls and over mountains.
Next up was Sydney, a city I was excited about visiting but ended up mostly disappointed with, further confirming my dislike of most big cities. The highlights for me were getting my tourist on with a visit to Bondi Beach, posing by the Sydney Opera House and finally getting to stroke a koala — they are so cute!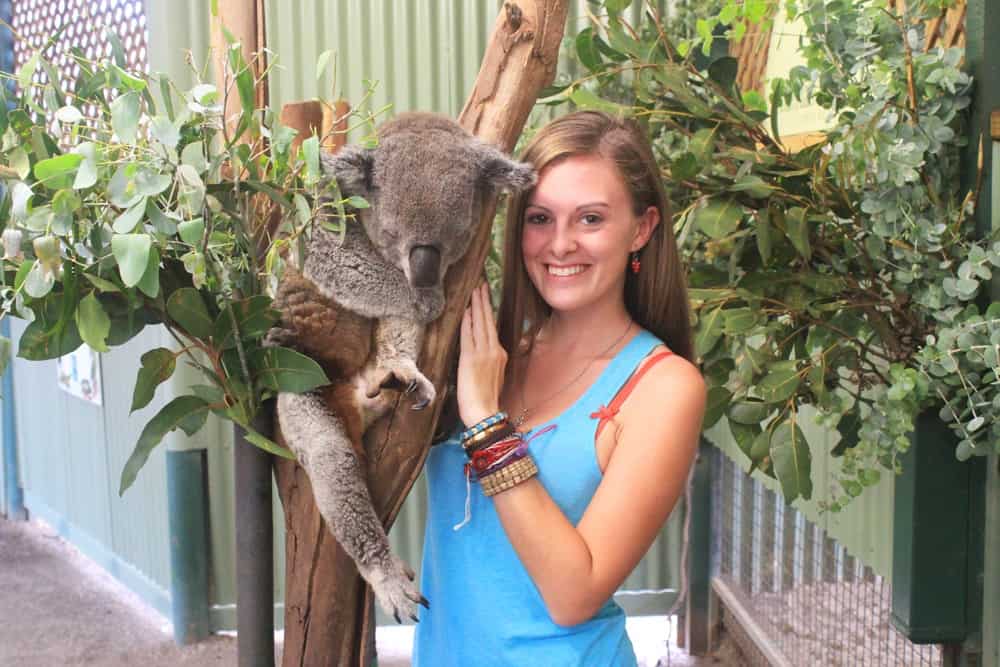 And then we arrived in Melbourne, marking the end of our road trip down the east coast. In Melbourne, Dave and I finally got a chance to stop moving as we spent two weeks housesitting and attempting to catch up on work.
I got to meet, and spend Christmas and New Years with, Dave's family which was a little nerve-wracking… but I survived! And I had fun!
I'm a little disappointed that I spent most of my time working out in the suburbs and didn't get to see much of central Melbourne… but I'll be back in March so I'll be able to explore a little more then.
I also bought some hiking boots. That's a sentence I never thought I'd say…
In typical Lauren fashion, it just so happened that our flight to Tasmania coincided with some of the worst bush fires the island has ever seen. With Hobart reaching 43 degrees (the hottest temperature on record) and part of the island in flames and off-limits, we very nearly cancelled our flight there… I'm SO glad we didn't.
I ADORED Tasmania.I think it's probably my favourite place on the entire planet. I love, love, loved it!
We began our Tasmania travels in the gorgeous city of Hobart. I hate big cities, so arriving in one that was surrounded by mountains, was by the sea and had no tall buildings had me off to a pretty good start. From there, we began our week-long road trip around the island. Here are some of my favourite photos from our drive — isn't it stunning?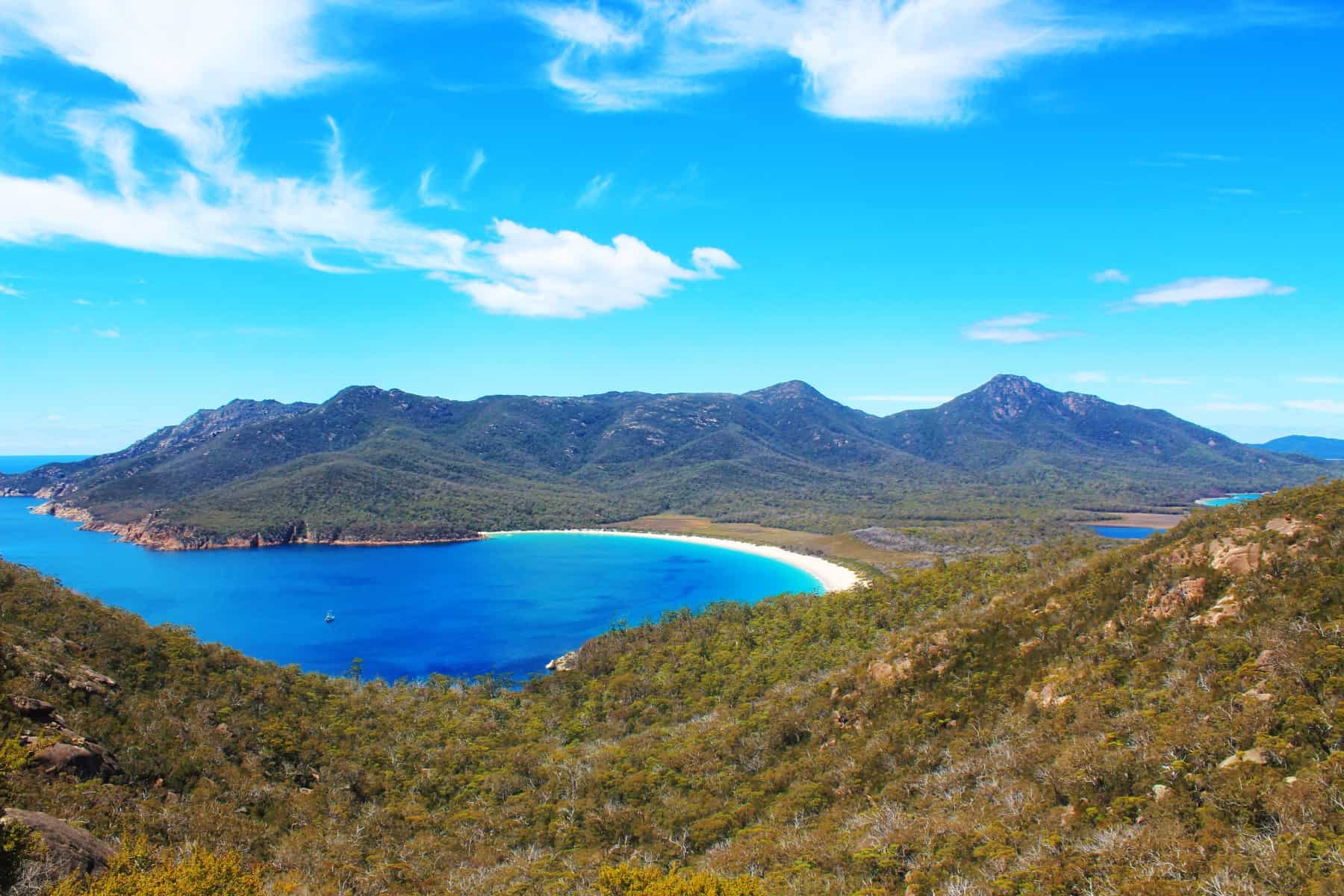 When the time came to leave Tasmania, I found myself promising to return to live there at some point in the future (like 90% of the places I visit!). It felt like somewhere I could call home. For a few months. In summer.
And then, it was finally time to head to New Zealand.
I was ridiculously excited to be visiting New Zealand — I couldn't wait to see Dave's homeland and have him show me around. We flew to Auckland and have just begun our two month road trip around the country.
Over the next eight weeks we'll be driving from the top of the North Island to the bottom of the South Island and will be seeing beaches, mountains, volcanoes, glaciers, glowworms, geysers and so much more!
Onto the statistics for the month!
Countries visited: 2
Australia, New Zealand
Cities visited: 9
Katoomba, Sydney, Eden, Melbourne, Hobart, Bicheno, St Helens, Launceston, Auckland.
Distance travelled: 6416km
Number of flights: 3
Money spent:
Australia: £952 over 28 days = £34.00 per day.
New Zealand: £40 over 2 days: £20.00 per day.
Miscellaneous items:
iPhone: £640
Flights: £342
Total amount spent: £1974 = $3130.
The next month:
Over the next few days I'll be reaching Cape Reinga — the nothernmost point of New Zealand and from there we start our slow descent down to Stewart Island, south of the South Island!
We'll be beaching it up in Raglan and abseiling, caving and glowworm searching in Waitomo. In Rotorua, we'll be visiting geysers and thermal wonderlands and I'll be going zorbing for the first time (I know…). Next up, will be a couple of days in Taupo where we'll be going on a jet-boat…. And then… And then I will be attempting to hike the Tongariro Crossing. Yep, that's a 20 km hike over a massive 2000 metre high mountain… I expect I'll be recovering from almost dying with lots of rest at Lake Waikaremoana and Napier, before finishing off my North Island experience with a few days in Wellington. We'll then be taking a ferry to the South Island for even more New Zealand madness!
Have you ever known me to have so many plans?!
Looking to follow along with my travels through my monthly summaries? You can read the previous month's summary here, the next month's summary here, or head on over to the monthly summary page to read from the very beginning!