Spain is one of my favourite countries in the world — I've spent more time there than anywhere else.
I took my first steps in Iberia when I was just seven years old — on a family holiday to Valencia — and I returned every couple of years as a teenager. By the time I hit 23 and started this travel blog, I'd already spent time in Barcelona, Valencia, Girona, Mallorca, and Tenerife.
Unexpectedly, this website evolved into a thriving business that has funded a decade of full-time travel, and yet with all that world open to me, I still keep returning to Spain. As I write this in 2023, I've walked the Camino de Santiago through the north of the country, spent three months living in Granada, and six weeks based in Madrid. I've road-tripped across Andalusia and eaten my way through the Basque Country.
In other words, I know this country like the back of my hand. And because of that, I'm particularly qualified to share exactly how to pack for a trip to Spain. Learn from my mistakes, pick up some little-known tips, and set off for Spain with the knowlege that you haven't left anything behind.
Let's get stuck in.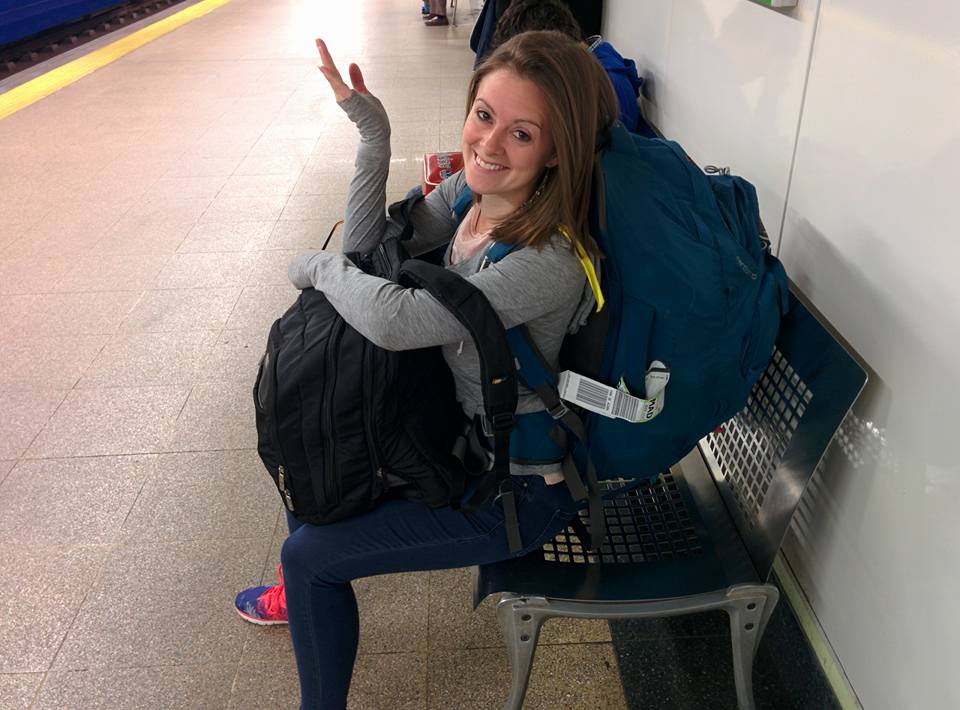 My Luggage Recommendations for Spain
Odds are, you already own your own luggage, and if that's the case: take it with you! There's no point spending extra money on a new backpack or suitcase if the one you have works perfectly fine for you.
When it comes to travel in Spain, the amount you'll bring with you will depend a hell of a lot on the time of year you'll be visiting, as well as the activities you'll be jumping on while you're there.
In general, you'll want to bring plenty of warm weather gear with you, as Spain can be warm and sunny throughout the year, excluding the very depths of winter. (A special shout-out to the January I spent in Granada, where it snowed more days than not! I was… not prepared for that.)
If you're going to be planning in the height of summer, or during the spring or autumn, you'll want to make sure you have plenty of clothing to keep you cool. Planning on doing a lot of walking? Make sure you have proper walking shoes, a decent backpack, and clothes for every weather condition.
Yes, in case you haven't realised, the weather in Spain can be hot, hot, hot! And when it's not hot, it's still kind of warm.
I'm a huge fan of travelling with a carry-on-sized backpack, as I appreciate the lack of back pain, the added ease of moving through the crowds, and not having to worry about lost luggage. For Spain, I recommend the Osprey Farpoint 40l backpack, and take it on all of my adventures, whether I'm spending two weeks in Japan or six months in the South Pacific. It's super-comfortable to wear, easy to pack, and has plenty of compartments to help keep your belongings organised. Osprey also offers a lifetime guarantee for all of their backpacks, which makes opting for one a no-brainer.
If you're not a fan of backpacks, a possible alternative could be the Osprey Sojourn, a combined backpack and suitcase in one. You'll be able to comfortably wheel your suitcase around the country, then wear it as a backpack when you come across a series of steps or an unpaved street.
What about a day pack?
You'll definitely want one of those! Think about it: are you going to want to take your main backpack or suitcase out with you while you're roaming the streets of Madrid or beaches of Barcelona?
You're not going to want to take your main backpack/suitcase out with you while you're exploring the streets of Madrid or the beaches of Barcelona, so that's why I recommend bringing a daypack with you on your trip.
Enter this teeny-tiny backpack that packs up to the size of an apple.
Despite its tiny size, this daypack still surprisingly strong, holding a two-litre bottle of water, two SLR cameras, two phones, and a guidebook when I was exploring all over Oceania last year. And it doesn't look cheap and crinkly, either, as so many packable bags often do. I take this bag on all of my adventures and find it to be the perfect daypack that doesn't add much weight to my luggage.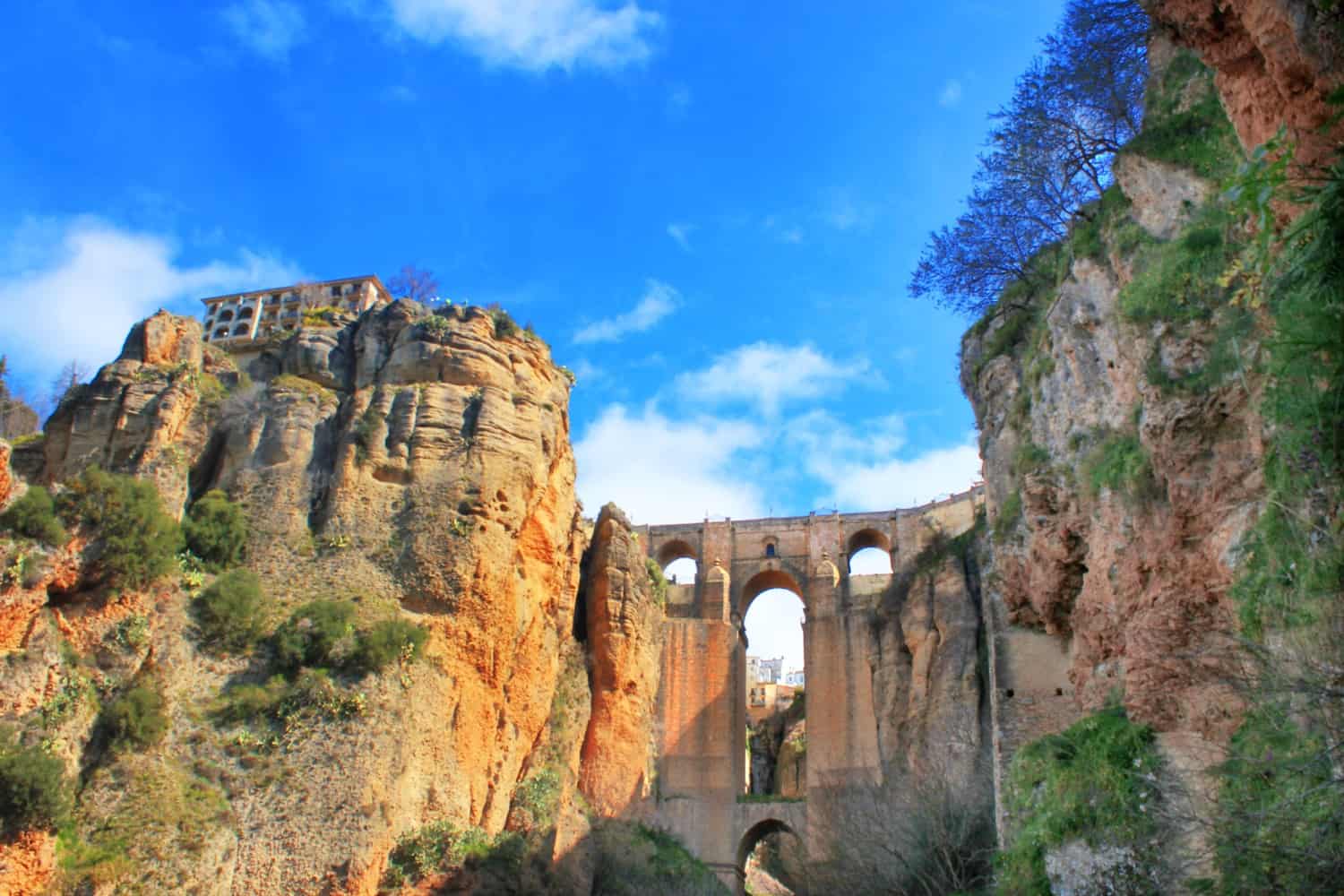 Clothing
When it comes to spending time in Spain, you're probably going to be aiming for an equal amount of cities and beaches. And you're probably going to be visiting in the warmer months, so you're going to want to pack light.
Note: I always, always overpack when it comes to tops. I'm 5'1" and tiny, so most of my strap tops ball up to the size of a sock. I always take advantage of this and bring a few options!
What to wear in Spain in summer
Summer in Spain (June – August) is scorching, with maximum temperatures hitting as high as 40 degrees across the country. You're therefore going to want to pack lots of lightweight, cotton outfits that'll keep you cool in the heat.
Two strap tops: Spain is hot as hell, so you're going to want to wear lightweight, thin tops to stay as cool as possible. I pack a couple of spaghetti strap tops for those days where I can't bear the thought of wearing anything larger.
Three tank tops: For much the same reasons as why I bring strap tops, I pack a handful of tank tops to give me some variety with my clothes.
Three t-shirts: T-shirts are also good for cloudy days or if you feel uncomfortable showing any more skin.
Two dressy tops: Bring a couple of nice tops for your evenings out.
One dress: I like to wear a dress to keep cool in the summer months.
Two bikinis: If you plan on hitting up the Spanish beaches or islands, you'll want to bring some swimwear with you!
One pair of denim shorts and a pair of bike shorts: I give myself two options, bringing some denim shorts and a pair of longer bike shorts.
One outfit to keep you warm: If you're going to be visiting over winter or spending time by the sea, pack a warm outfit for any chilly nights. I usually bring a pair of jeans, fleece, and light jacket for any late-night wandering.
Enough underwear for the length of the trip: For me, this is two bras, five pairs of socks, and seven pairs of underwear. If I'm travelling for longer than a week, I'll either pay to get laundry done or use my travel laundry bar and stain remover to wash my clothes in the sink.
Shoes
Here's what I took with me on my recent trip to Spain:
Flip-flops: I travel with these beautiful rose nude coloured Havianas, and love how comfortable they are. I use flip-flops for short wanders through the local towns in the evenings and hanging out on beaches. Mostly the latter, though, as Spanish locals don't often wear flip-flops and I try to fit in when I travel.
Walking shoes: I'm absolutely in love with my Merrell walking shoes and think they're the best I've ever owned. I've used these shoes to hike the Camino de Santiago and finished the trail with ease.
Something for dressing up: I really like taking tennis shoes, like these low-top Converse sneakers in pastel shades to wear for dressing up, especially as they'll give me a little more grip on the streets than strappy sandals. If you plan on hitting up high-end restaurants and dressing up while you're in Spain, take something you know you'll be happy wearing.
Accessories
Sunglasses: Obviously, this is just a summer essential, but I always seem to end up packing sunglasses with me on every trip I take. In Spain, there's a hell of a lot of sunny days each year, so you're probably going to be wearing sunglasses, no matter which time of year you visit.
Quick-dry travel towel: This is one of my travel essentials! My Sea to Summit towel in extra large size has been the perfect travel companion for the past 11 years. It's the size of a satsuma, weighs next to nothing, dries within minutes, and lasts for years. I've been travelling with the same one for eight years now, and I promise it isn't as gross at it sounds — it honestly looks (and smells!) as good as new!
Dry bag: If you're going to be hanging out on the beaches, I highly recommend packing a dry bag to take with you. A dry bag has saved me while travelling on so many occasions:
On a kayaking trip in Croatia, a freak wave splashed over me, as well as my camera and phone. Had I not had them in a dry bag, the water damage would have likely destroyed them.
On a ferry ride in Thailand, the boat sprung a leak and began to sink. I was able to put my laptop, camera, hard drive, passport, and money in my dry bag, seal it up, and know that they'd stay safe and dry if the worst were to happen.
I chartered a yacht in Greece and relied heavily on my dry bag while I was there. When mooring in tiny bays, I was able to fill my dry bag with my camera, towel, and sunscreen, jump in the sea, and swim to the nearest empty beach without worrying about keeping my belongings dry.
I also think dry bags are fantastic for solo travellers on beach days. It's tough going to the beach when you're travelling alone because your options are to: bring nothing with you, risk getting robbed while you're in the ocean, or stay on the sand at all times. If you have a dry bag, you can fill it up with your valuables and take it for a swim with you, rather than leaving them on your towel and hoping nobody will grab them.
I love all things Sea to Summit, and after trying several of their dry bags out, my champion is the Ultra-Sil 8L — it's durable, thin, lightweight, and has never let me down.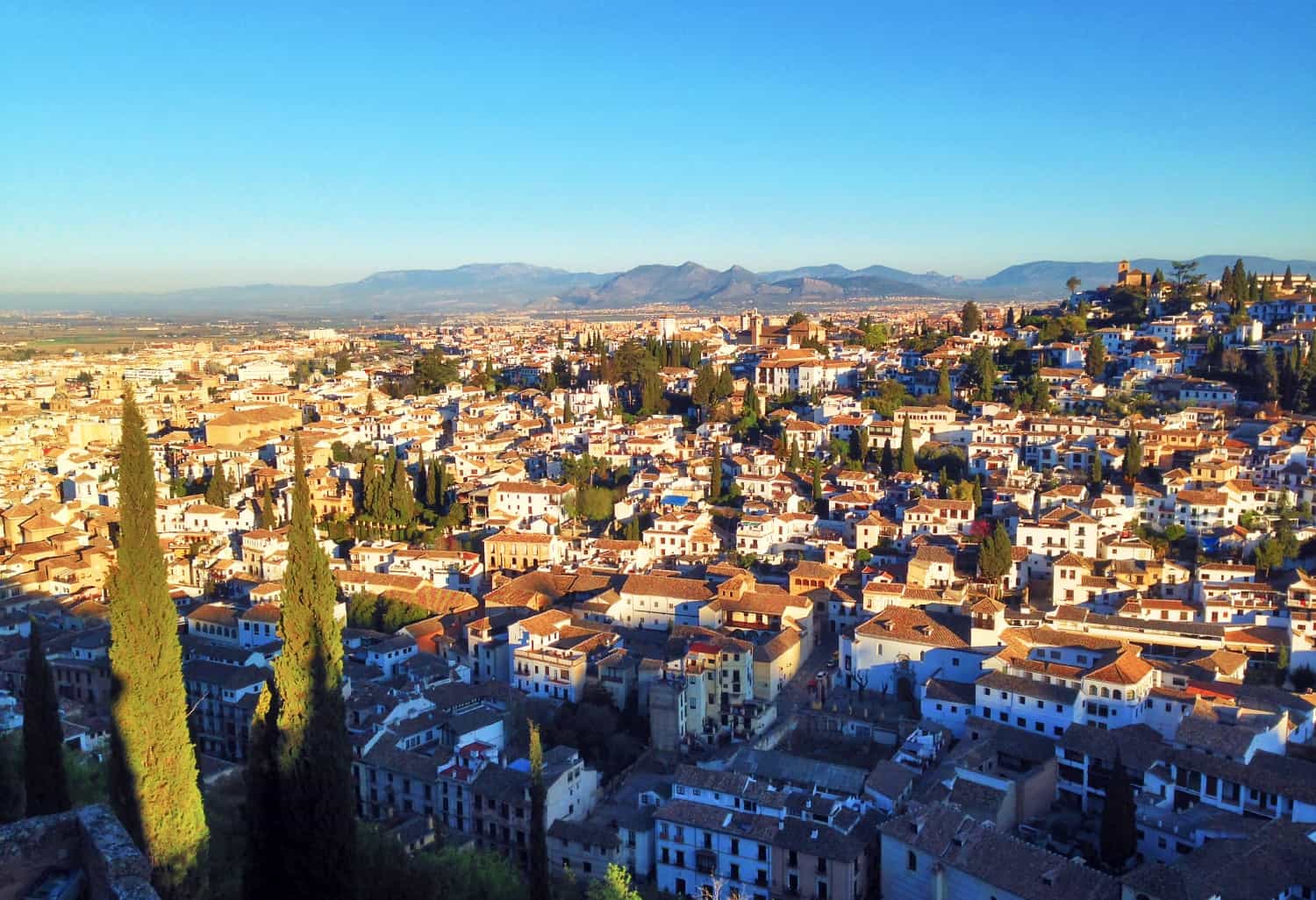 Are There Any Essential Medications to Pack for Spain?
You know your own body: obviously, you'll want to make a note of any prescription medication you'll need to bring to Spain. Remember to bring your prescription with you on the plane, in case you need to prove that they're yours. Having said that, I've never been asked to show proof of prescription when entering Spain, so the odds are extremely low — but it's better to be safe than sorry.
While I'm speaking about prescription medication, if you take birth control pills, you may want to stock up on them when you're in Spain! They're available over the counter from pharmacies across the country and are so inexpensive (like, €3 for a month's supply!) I always stock up whenever I'm in the country — and so do all of my American friends!
Okay, so what about those non-prescription drugs? Well, keep in mind that you'll be able to access the vast majority of medications in Spain — honestly, they have everything in the pharmacies (and most pharmacists speak English, so can help you) — so there's no real reason to pack an enormous first aid kit. Having said that, if you do get struck down by a bout of travellers' diarrhea, the last thing you'll want to do is walk around for an hour in the heat, looking for a pharmacy to sell you some Imodium! No — there are some things that it's best to bring with you.
One final thing, while I'm rabbiting on about medication, is to keep in mind that pharmacies in Spain are closed on Sundays, and often close for a siesta in the afternoon during the week. That's another reason to bring a few essentials with you — you don't want to be caught out and not be able to access the medicine you need!
Here's what my travel first aid kit contains:
Dramamine: Personally, I suffer from motion sickness, so I always make sure to have some tablets on hand, especially if I'm going to be getting around by bus.
Painkillers: There's nothing worse than having to venture out in an unfamiliar country in search of a chemist when you're dealing with an agonising headache. That's why I always travel with a dozen painkillers, usually half a dozen acetaminophen tablets and half a dozen ibuprofen.
Imodium: Unfortunately, travel isn't always incredible for our stomachs, and travellers' diarrhoea can sometimes threaten to ruin your vacation, even in a country like Spain. I always keep Imodium on hand for any times when the local food doesn't agree with me. It's been a life-saver on days when I've needed to get on a train and wouldn't have otherwise been able to leave the bathroom. I also recommend packing some Liquid IQ rehydration sachets in case you get felled by food poisoning or sun stroke. They make you feel so much better!
Antihistamines: I'm a very reactive person, so Benadryl is a must for me! I always bring a dozen tablets with me in case I unexpectedly break out in hives or start sneezing all over the country.
Band-aids: You don't want to get an infection while travelling in Spain, so you'll want to bring a couple of bandaids and a small tube of antiseptic cream for any cuts or grazes you may get. As somebody who developed an infection in a wound after falling over and scraping my knee while travelling — it's better to be safe than sorry. I buy the water block Band Aids, so that I don't have to worry about them falling off while I'm swimming in the Mediterranean.
Probiotics: I mentioned in the introduction of this post that I've now been travelling continuously for over a decade — but the downside of that is that the dozens of bouts of food poisoning has left my gut in tatters. Because of this, I always, always pack probiotics on every trip I take. The Flora brand has a travel-specific probiotic that helps reduce your risk of food poisoning and I absolutely swear by them.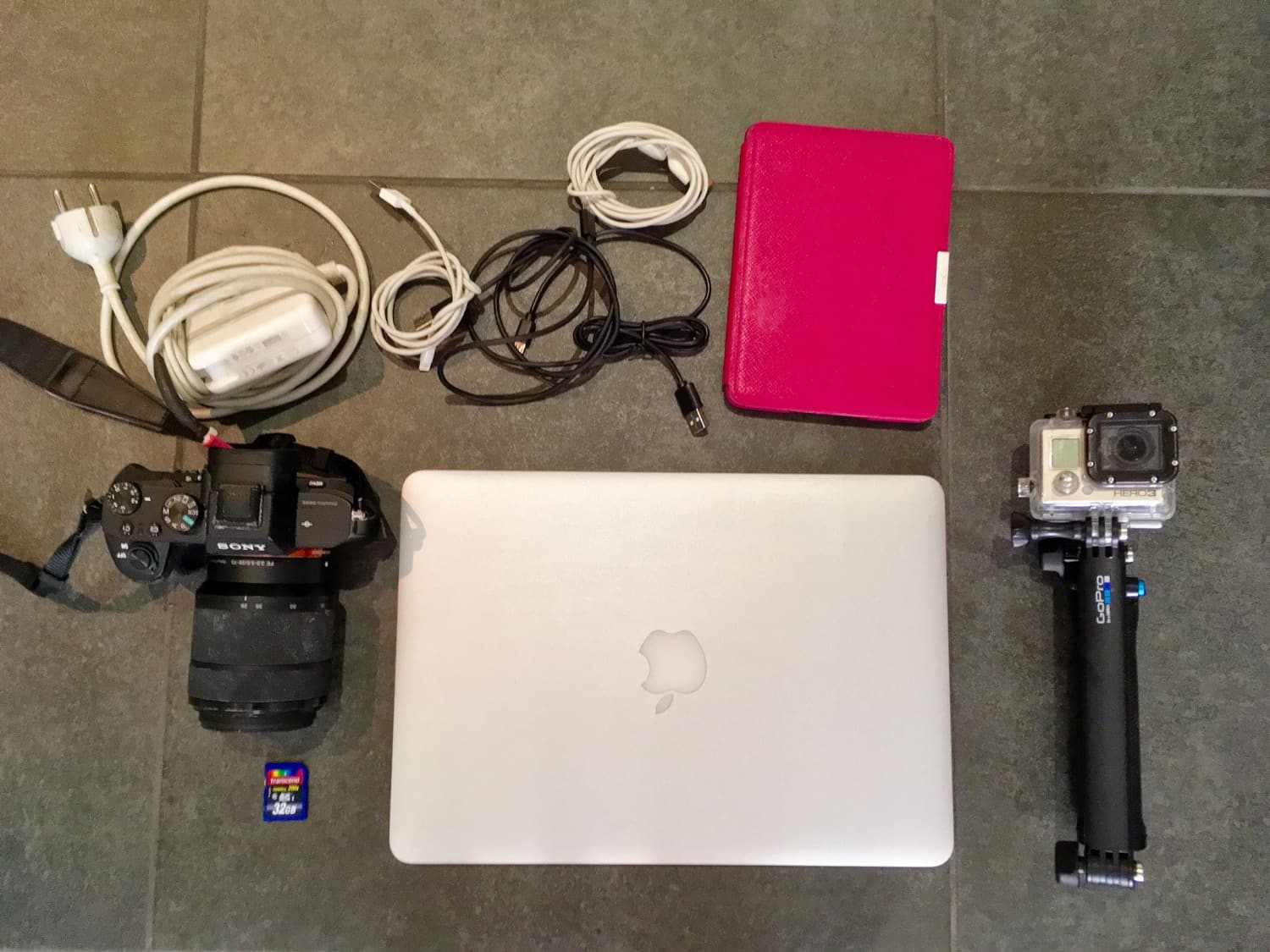 Travel Technology: What to Pack for Spain
It's been so interesting writing about travel technology over the years. Back when I first started this site, in 2010, this was easily the biggest component of the packing lists I published.
I used to travel with a laptop, a large DSLR camera, a smaller Point and Shoot camera, and a GoPro[!]. I had a Kindle, a bulky hard drive, and an external battery pack. Not to mention all the adapters and cables and SD cards and chargers for all of those products. It's kind of remarkable that in this day and age, we can reduce all of that down to a single device — most likely just a phone.
So, when it comes to travel technology, what you decide to pack will depend on the type of traveller you are. As you know by now, I work as a travel blogger/digital nomad, so a laptop is, unfortunately, a necessity for me. I work as I travel and I can't effectively do so on a phone. If you don't work online, however — or only need to check emails occasionally — there's little need for you to bring a laptop with you.
And likewise, you most likely don't need to bring a separate camera with you if you own a relatively recent smartphone — there's not a huge amount of difference in the quality of the photos you'll get from either device these days. I occasionally travel with a camera if I'm going on a once-in-a-lifetime adventure and want the very best photos, but 95% of the time, I'm happy just to bring my iPhone.
If you already own an e-reader, like a Kindle, and use it regularly, it may be worth bringing it with you. There are e-reading apps for phones — I use the Kindle app on my iPhone occasionally — but using such a small (and reflective!) screen doesn't make for the most peaceful reading experience on the beach. I much prefer using a Kindle, so always take it with me unless I'm really trying to minimise what I pack.
Here's the technology that I bring with me in 2023:
A smartphone: I travel with an iPhone 12, but there's no real need to upgrade your phone for your trip to Spain — just take whatever you normally use at home. If you're an EU resident, you'll be able to use your phone as normal. If you're not and would prefer to hit the ground running, I recommend buying an eSIM with Airalo before you arrive. Once you land, you simply turn on your phone and immediately have data — no need to hunt down a local SIM card! It's been a real game-changer for my travels.
A Kindle Paperwhite: I read so much when I travel, and a Kindle allows me to power through a travel memoir a day without adding weight to my luggage. I'd also recommend grabbing a Kindle copy of Lonely Planet Spain, or the paperback if you love how they look on your bookshelves at home! It's the best-reviewed Spain guidebook, was published in 2022, so is up to date, and is one of only a few you can read digitally.
A Macbook: Gotta have this for work purposes!
International travel adapter: Make sure you bring a travel adapter with you! I've tried out dozens of travel adapters over the years, and this one from OneAdaptr is easily my favourite. With it, you can charge a whopping six devices at once (including a laptop, as it has a 65W USB-C port!) It looks great, works perfectly, and doesn't fall out of power sockets, like seemingly every other adapter on the planet does. You can use it for travel in Spain, no matter which country you hail from. You'll also want to make sure you pack enough charging cables for all of your devices.
Airpods Pro and Airpods Max: I use the Airpods Max for noise cancellation on planes, and the pros for listening to podcasts while I'm out exploring.
External battery pack: Anker is king when it comes to portable chargers, and I'm always recommending them to readers! I tend to take hundreds of photos when I'm travelling, along with using Google Maps and researching things to do; because of this, my phone's battery rarely lasts the entire day. Carrying an external battery pack means that I can keep my device charged throughout the day! My current favourite is the 523 Powerbank, which is 10,000mAh and offers charging off of both USB-A and USB-C. It stores enough power to charge my iPhone 12 twice, so is super-useful when I'm out and about.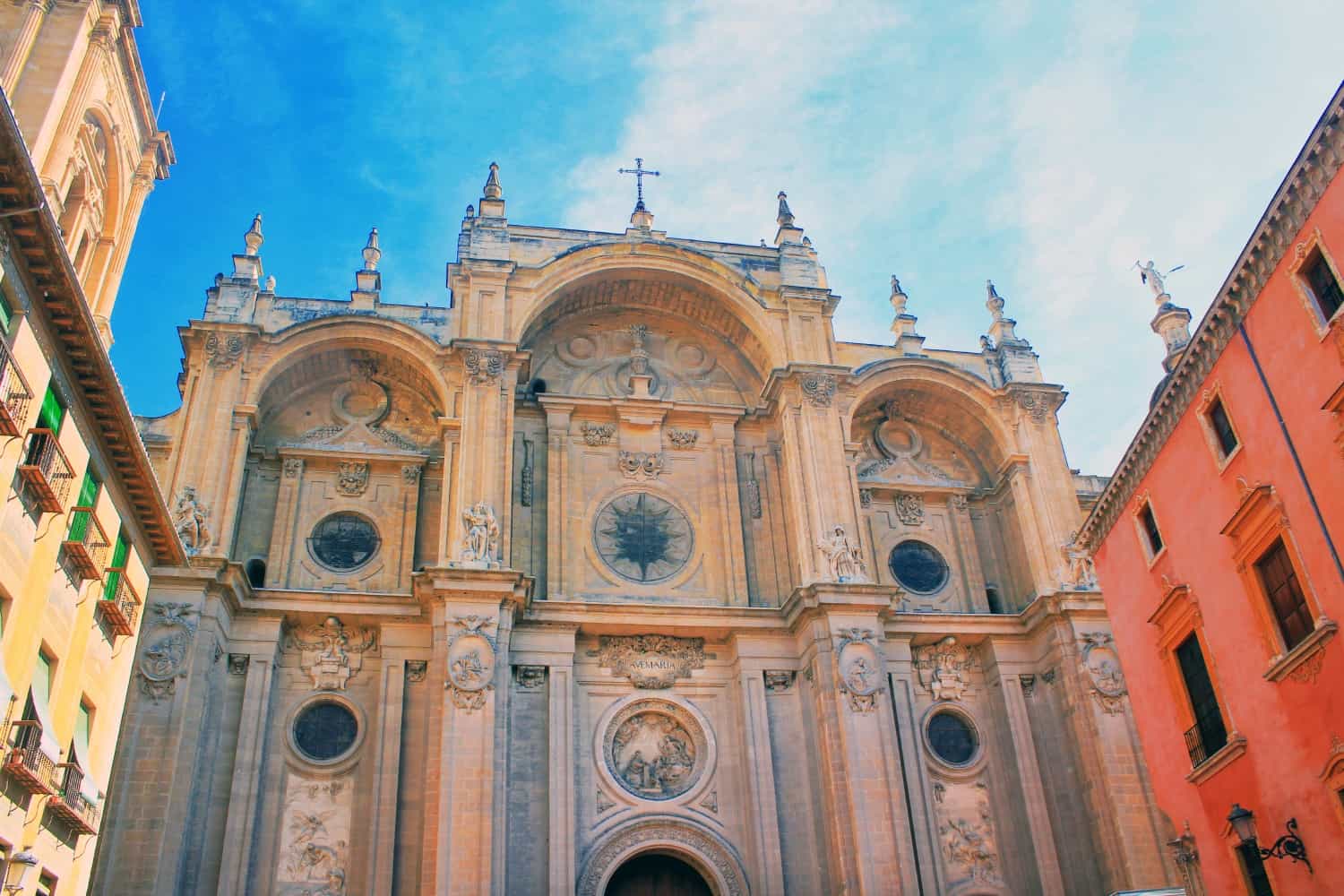 Toiletries to Pack for a Trip to Spain
There's nothing out of the ordinary that you'll need to pack for Spain when it comes to toiletries. If you'll be rocking the carry-on life, you'll want to make sure that your liquids are under 100ml, or resolve to buy them when you arrive.
Bamboo toothbrush and toothpaste: I invested in a bamboo toothbrush recently to cut down on my plastic consumption, and I'm obsessed with the offerings from the Sea Turtle brand. Their toothbrushes are biodegradable, comfortable to use, great for sensitive teeth, and are 100% derived from plants. I combine mine with the whitening Hello toothpaste tablets, which come in zero-waste packaging, and biodegradable charcoal dental floss.
A razor: I usually pack one reusable (and plastic-free!) safety razor for each trip. I'm a huge fan of the ones from Zomchi.
Deodorant: I pack whatever I'm currently using at home.
Sunscreen: If you'll be visiting Spain during the summer, there's a definite risk of sunburn — in fact, I once got sunburnt in Spain in January! If you're travelling carry-on, you'll be best buying some when you arrive — if you're checking your bag, grab a huge bottle before you leave. Trust me: you'll get through it.
Solid shampoo and conditioner: I love LUSH's solid shampoo bars — they leave my hair feeling soft and shiny, are super-lightweight and small, and last me over six months when using them continuously! Because they're so small, I'd definitely recommend picking up some solid conditioner, too. The cork pots that are sold by LUSH are perfect for storing your bars as you travel.
A small bar of soap: I usually grab a bar of soap from LUSH before a trip, too. I love their products and the fact that they're packaging-free. A bar of soap will last me for an entire trip and also means I don't add to my liquid limit with shower gels.
Tangle Teezer: I've been traveling with a Tangle Teezer since I first started traveling, and it's the only detangling hairbrush I've found that can get rid of all of all of the knots in my crazy, curly hair.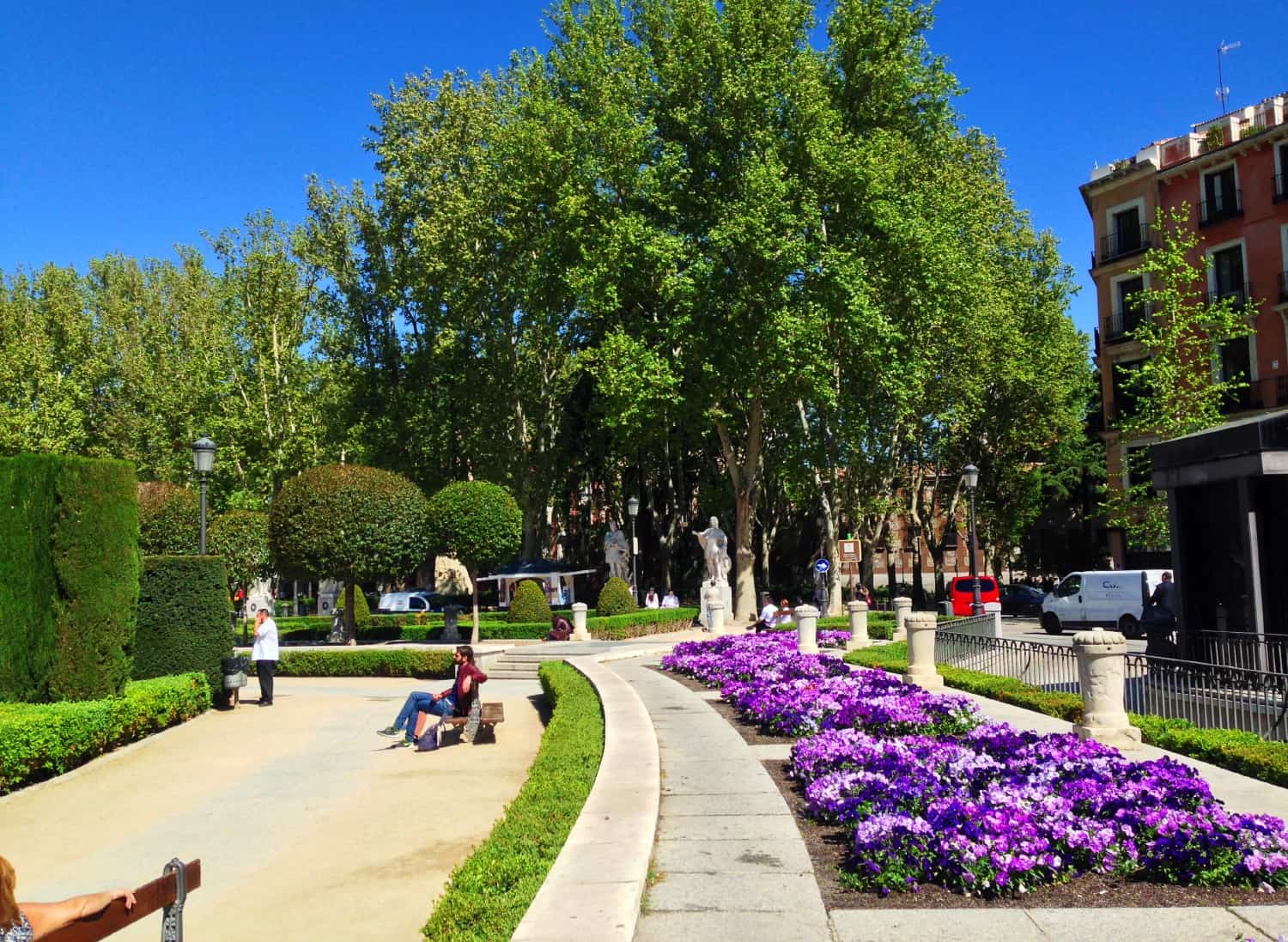 Don't Forget Travel Insurance!
If you've read any other posts on Never Ending Footsteps, you'll know that I'm a great believer in travelling with travel insurance. I've seen far too many Go Fund Me campaigns from destitute backpackers that are unexpectedly stranded in a foreign country after a scooter accident/being attacked/breaking a leg, with no way of getting home or paying for their healthcare. In short, if you can't afford travel insurance, you can't afford to travel.
Travel insurance will cover you if your flight is cancelled and you need to book a new one, if your luggage gets lost and you need to replace your belongings, if you suddenly get struck down by appendicitis and have to be hospitalised, or discover a family member has died while you're overseas and now you need to get home immediately. If you fall seriously ill, your insurance will cover the costs to fly you home to receive medical treatment.
I use and recommend SafetyWing for my travel insurance in Spain. They provide worldwide coverage, don't require you to have a return ticket, and even allow you to buy coverage after you've left home. They're one of the more affordable companies around, which is always a bonus.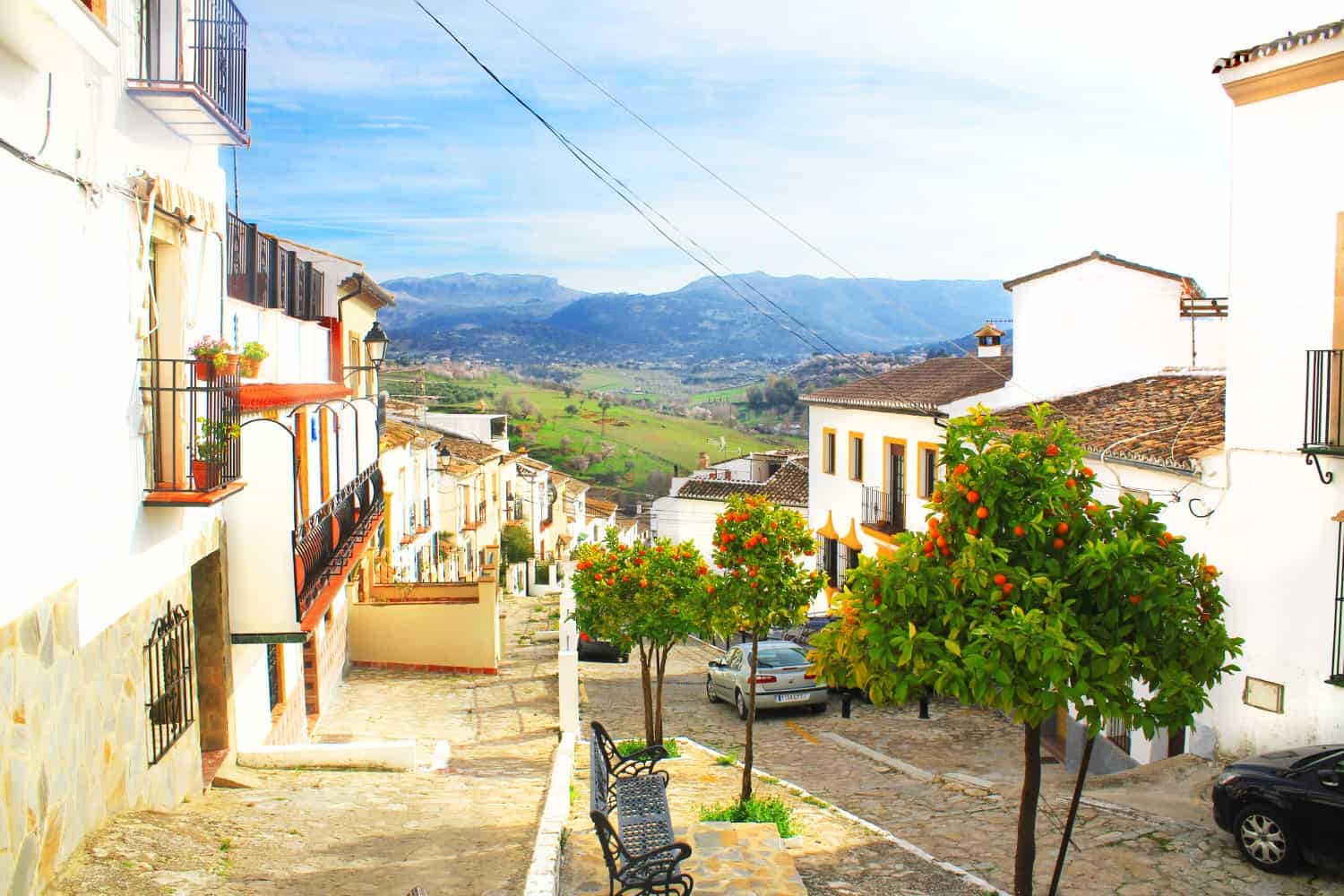 What Not to Pack for a Trip to the Spain
A money belt: There's no travel item I despise more than a money belt, and I very much recommend leaving yours at home. Why? Because they don't work! Thieves know what money belts are and they know to look for them. When a friend was mugged while travelling, the first thing the attacker did was lift up her shirt and check for a money belt.
So not are they uncomfortable and weird and make it look like you store your valuables in your underwear, but they don't even protect you from being robbed.
Instead of travelling with a money belt, I recommend splitting up your money and credit cards before you travel. Keep an emergency €20 in your shoe, put some of your money in your wallet, keep a card in your daypack, and some extra cash in a pocket. You'll be a lot safer by doing this.
And that's about it for my Spain packing list! I hope you found this guide useful and have a fantastic trip to the country! :-)
Related Articles on Travel in Spain

💰 The Cost of Travel in Spain: A Detailed Budget Breakdown
🇪🇸 Top Things to Do in Madrid
🥘 28 Incredible Things to Do in Barcelona, Spain
⛰ Exploring Ronda, Spain's Spectacular Cliffside City
🏰 The Cost of Living in Granada, Spain
Articles on Walking the Camino de Santiago Across Spain

🚶🏼‍♀️ What's it Like to Walk the Camino Primitivo?
💶 How Much Does it Cost to Walk the Camino de Santiago?
🎒 What to Take on the Camino Primitivo: My Detailed Packing List
🤔 Reflections on Walking My First Camino