What an experience.
Over the past 13 days, I walked the Camino Primitivo from Oviedo to Santiago de Compostela.
It was one of the toughest challenges of my life.
It was one of the best things I've ever done.
Today, I want to kick off my Camino coverage with a more personal post, filled with observations that wouldn't fit into a typical resource for the walk. Because while I'm not going to tell you the Camino changed my life, it definitely led to some big epiphanies and changes to my mindset.
Let's get stuck in.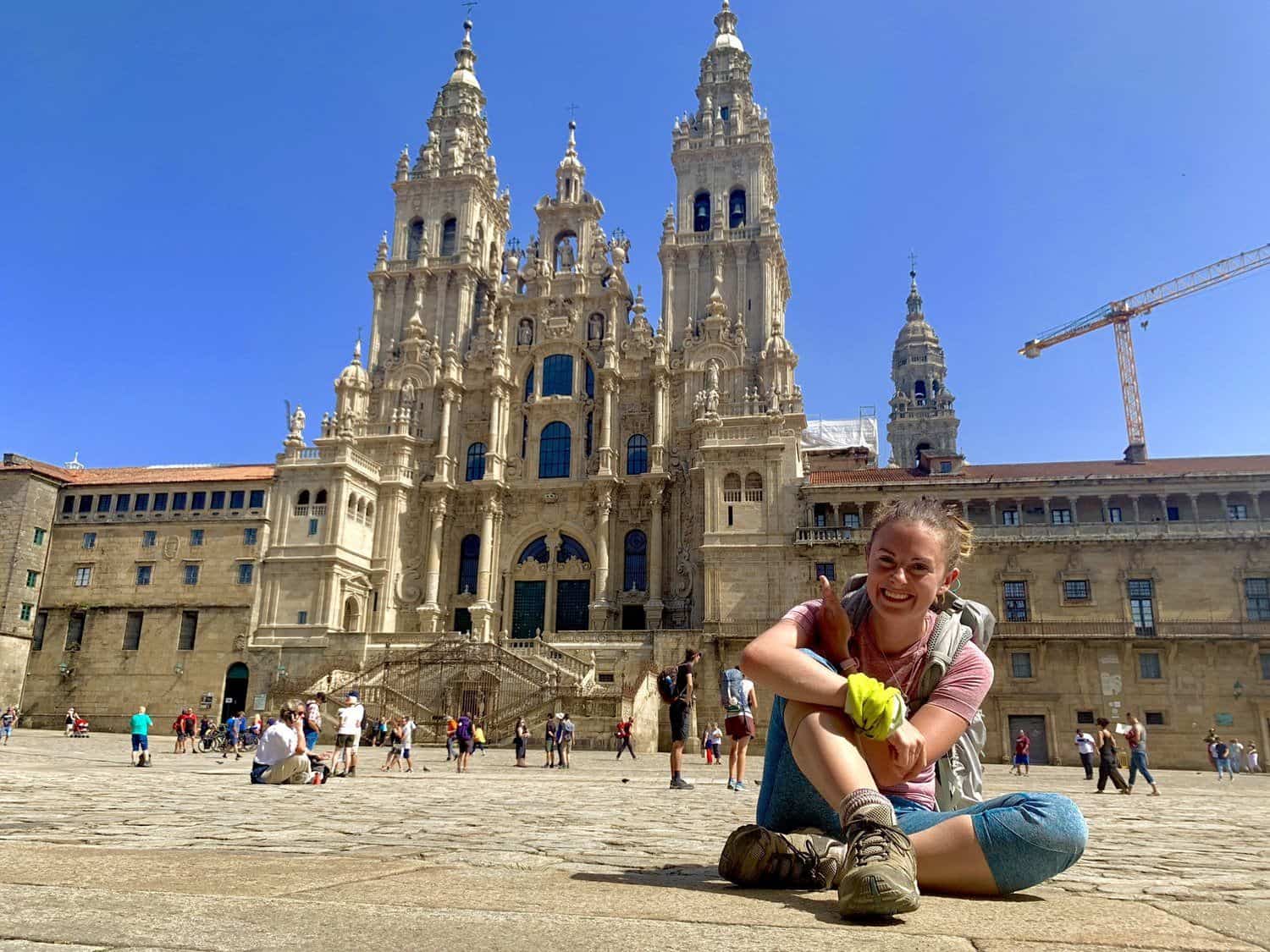 It Didn't Click Until I Finished
I didn't really get the Camino while I was walking it.
Over and over, I would tell my fellow pilgrims that I wasn't planning on doing another one; that once was enough.
I'd tell them that I'd discovered a love of long-distance hiking, but that the Camino wasn't for me. I hated that walking the Camino equalled sleep-deprivation. I didn't like how it felt like a competition to many, where the people who had walked the most routes were viewed as superior, and bragging was everywhere. I even struggled with the food and felt queasy for much of the walk.
No, I had firmly decided that I would never walk another Camino.
And then I reached the cathedral in Santiago.
That's when everything changed.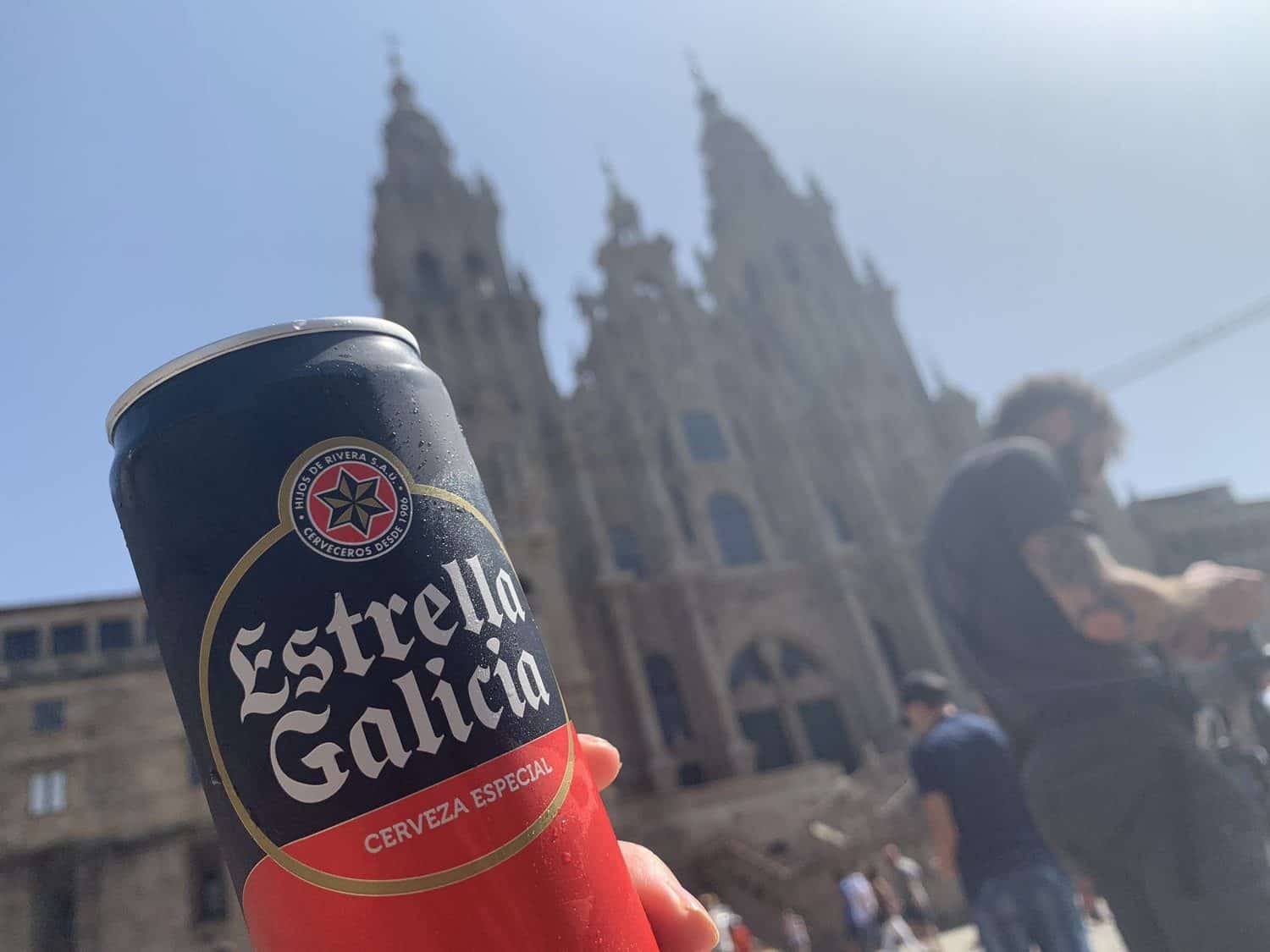 As Dave and I wandered through the plaza, somebody called out our names. Turning around, we spotted a group of our friends sitting on the ground in a circle, drinking beer and toasting their achievement. Our achievement.
As I sat down beside them in the sunshine and cracked open a can of Estrella, I gazed up at the cathedral for the first time and was drenched in awe.
I'm the least religious person on the planet, and even less spiritual than that, but yet it felt so meaningful to be here. To think of the millions of pilgrims who have entered this square over the past thousand-odd years and how it would have affected them just as strongly. I felt a connection with all of them.
I sat in front of the cathedral for hours, gazing up at the building and feeling something. I don't even know what. But as I chatted to friends around me, I found this was a common feeling for many of the first-time pilgrims. Friends confessed they'd hated the entire walk and couldn't wait to finish, but now that they were here, they were crying and moved and suddenly desperate to do it all over again.
I cleared my throat to announce that I, too, was now planning on walking a second Camino.
Let's just say nobody was really that surprised. They'd experienced the same as me.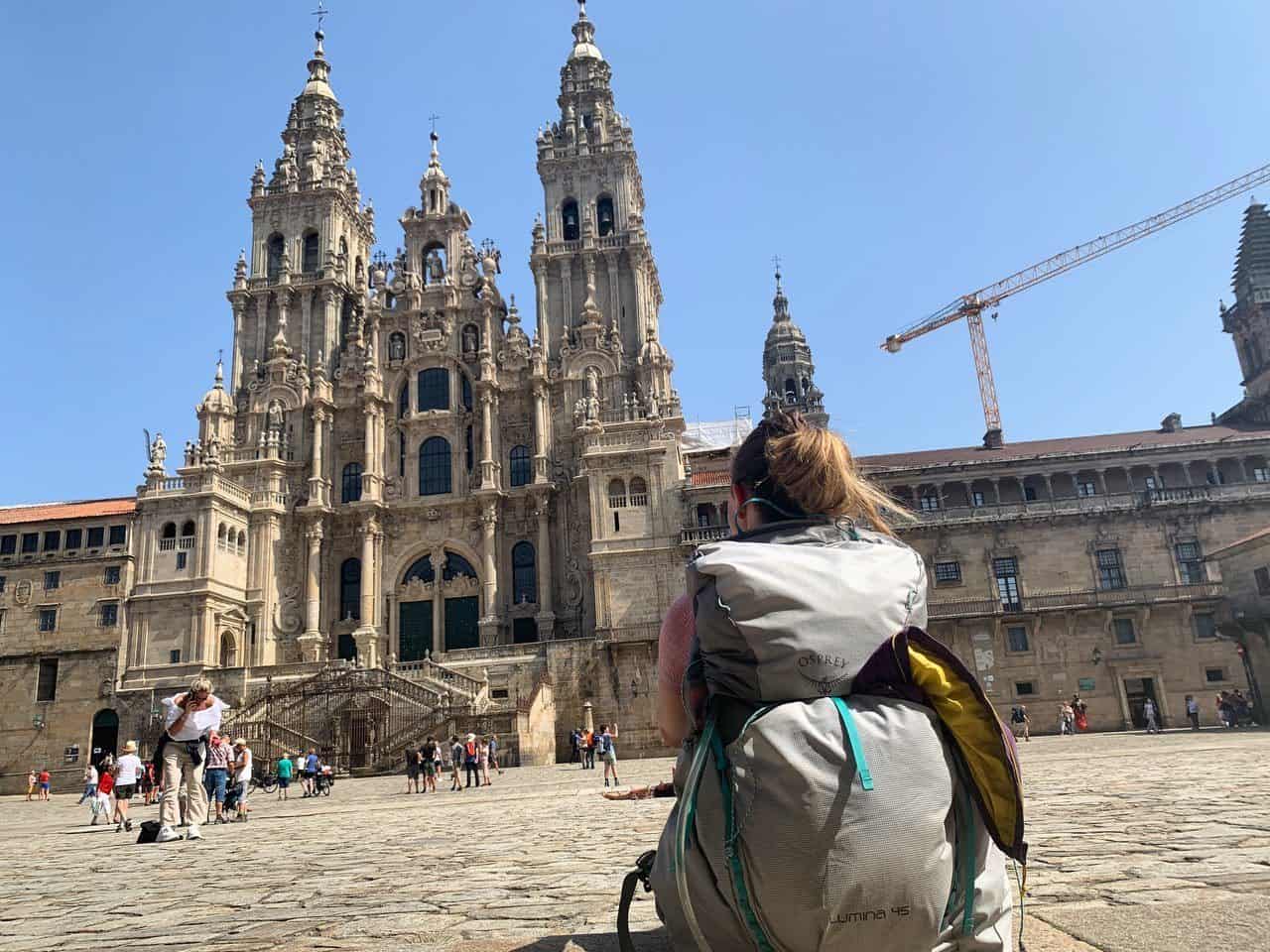 I don't know how to describe how the cathedral made me feel without sounding like a born-again Christian.
Like I say: least religious person ever, so it was kind of baffling.
The morning after I finished my walk, I walked back to the square and sat down on the ground to stare up at it again; to watch other pilgrims enter the square and celebrate with hugs and tears. I stayed there for two hours, just watching.
That evening, I went out of my way to walk past it and see it lit up at night, stopping for 10 minutes to gaze up at it.
I don't think I'll ever tire of sitting in front of that building.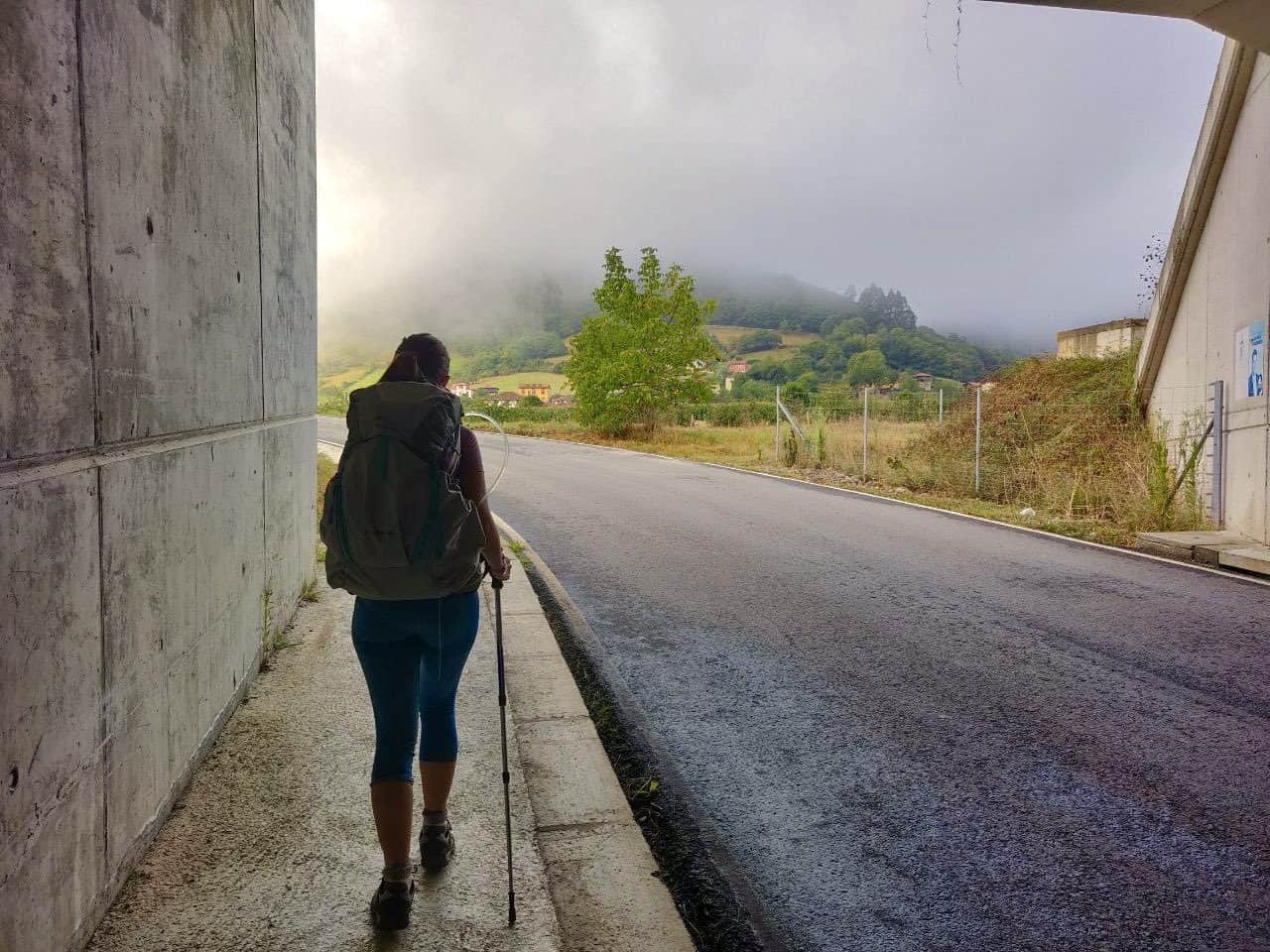 I Loved Being Without My Laptop
I wouldn't say that I'm addicted to the internet, but I also spend every second of every day online, so take from that what you will.
A couple of years ago, I decided I no longer wanted to try to balance work and travel. Instead, I would spend a month writing at home, then set off to travel for a month without any work to focus on.
But, of course, I still brought my laptop with me. I still watched Youtube videos and scrolled through Twitter and laughed at memes on Reddit.
This was the first trip I've ever taken where I did not bring my laptop with me, and I didn't miss it at all.
When my laptop is with me, I'll always be online. When it's not, I fill my time with more productive activities. I worked my way through so many books on the Camino! I spent time chatting with Dave and other pilgrims. I sunbathed in fields. I kept a journal on my phone. I lingered over dinners.
I say I'm not addicted to the internet, because if there's no way for me to get online, I don't care. I'm not losing my mind in search of an unsecured network. I just exhale, smile, and enjoy not having access.
The only problem is, if there's an internet connection around, I will be on it.
The Camino showed me that I'm happiest when I'm not online, and that it's easy for me to get away from the internet. I just need to figure out how to forcibly disconnect myself when I'm at home.
I'm determined to spend more time outside in the future.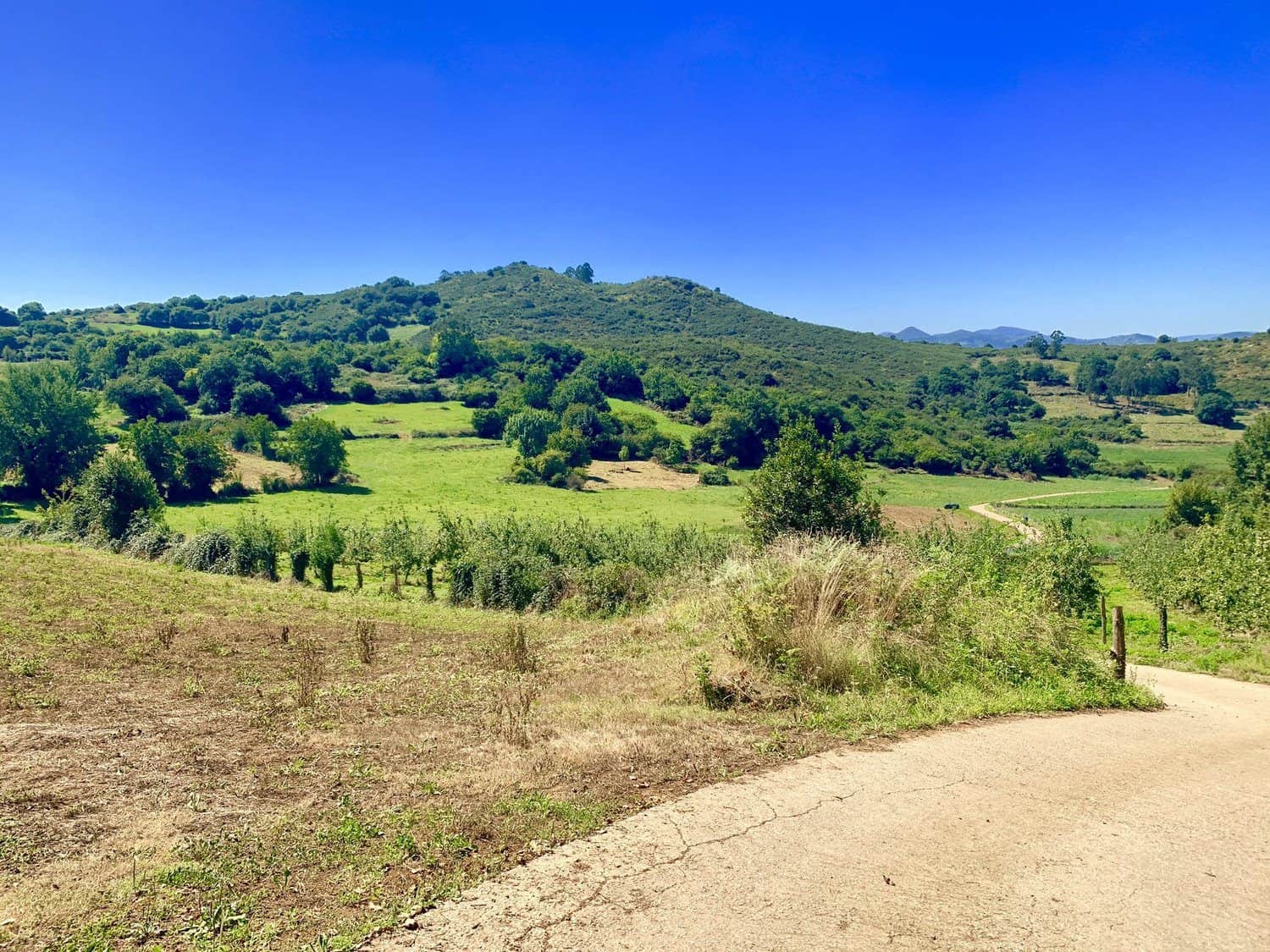 I Have a Newfound Gratitude for My Resilience
When you're dealing with shin splints, plantar fasciitis, an inflamed kneecap, and two blisters, life can feel pretty miserable.
When you have all of that and you need to walk 32 kilometres that day?
Well, it requires an awful lot of fortitude.
It's something I never thought I had. For a long time, I've viewed myself as a weak person. I've feared I was a failure; somebody who gives up too easily.
But walking the Camino was wonderful for taking baby steps towards self-compassion. As each day grew easier, I took notice of how strong my body felt. How resilient my mind is. How capable I am of achieving the things I set my heart on.
I won't say the Camino changed my life, but it 100% stopped me in my tracks and nudged me towards a more self-assured version of myself.
Maybe I'm not so weak after all.
I Think I Might Be Physically Strong, Too?
For the better part of a decade, I've been filling in an annual questionnaire by 10Q.
Every year, I answer a series of 10 questions that get me reflecting on the previous 12 months and thinking about the future. Some of the questions include: Is there something you wish you'd done differently this year? What's one thing you'd like to achieve by this time next year? How would you like to improve yourself over the next year? What is a fear you have and how is it currently limiting you?
Once you've answered the questions, they're locked away in the vault and only revealed to you 12 months later. It's something I've gained a lot from, and it's fascinating to gain an insight into a previous headspace and see how your life has transformed.
Last year, I decided to look through every answer I'd ever given, and what I found was kind of astonishing.
Every. single. year. I ended up answering most of the questions in the exact same way. I had the same fears year after year. The same goals. The same struggles. The same regrets.
What stuck out the most was that every single year, I had written that I wanted to feel strong.
I'm a sedentary lady. I work for myself and I work online and that means it's all too easy to sit on my laptop from dawn until sleep, working away and answering emails. I'm so inactive that I can't remember what it's like to move through the world with ease.
Walking feels hard and exhausting and strenuous, let alone anything else.
And every single year, I'd tell myself I wanted to get fitter. I'd vow to hit the gym five times a week, start doing yoga, try more exercise classes, leave the house everyday, sign up for a 10K… and at the end of those 12 months I'd be like, whoops! Life got in the way this year! I'll definitely do it again next year!
I'm due to receive last year's answers in a week or two and for the first time in my adult life, I'll be able to look at my longing for fitness and feel as though I achieved it.
There was a moment on the Primitivo when I turned to Dave, 20 km into the day, and was like, duuuuuude! This is easy! I think I'm strong!!! Am I finally fit?!
It feels so good.
And it was all thanks to my Camino training that I got there.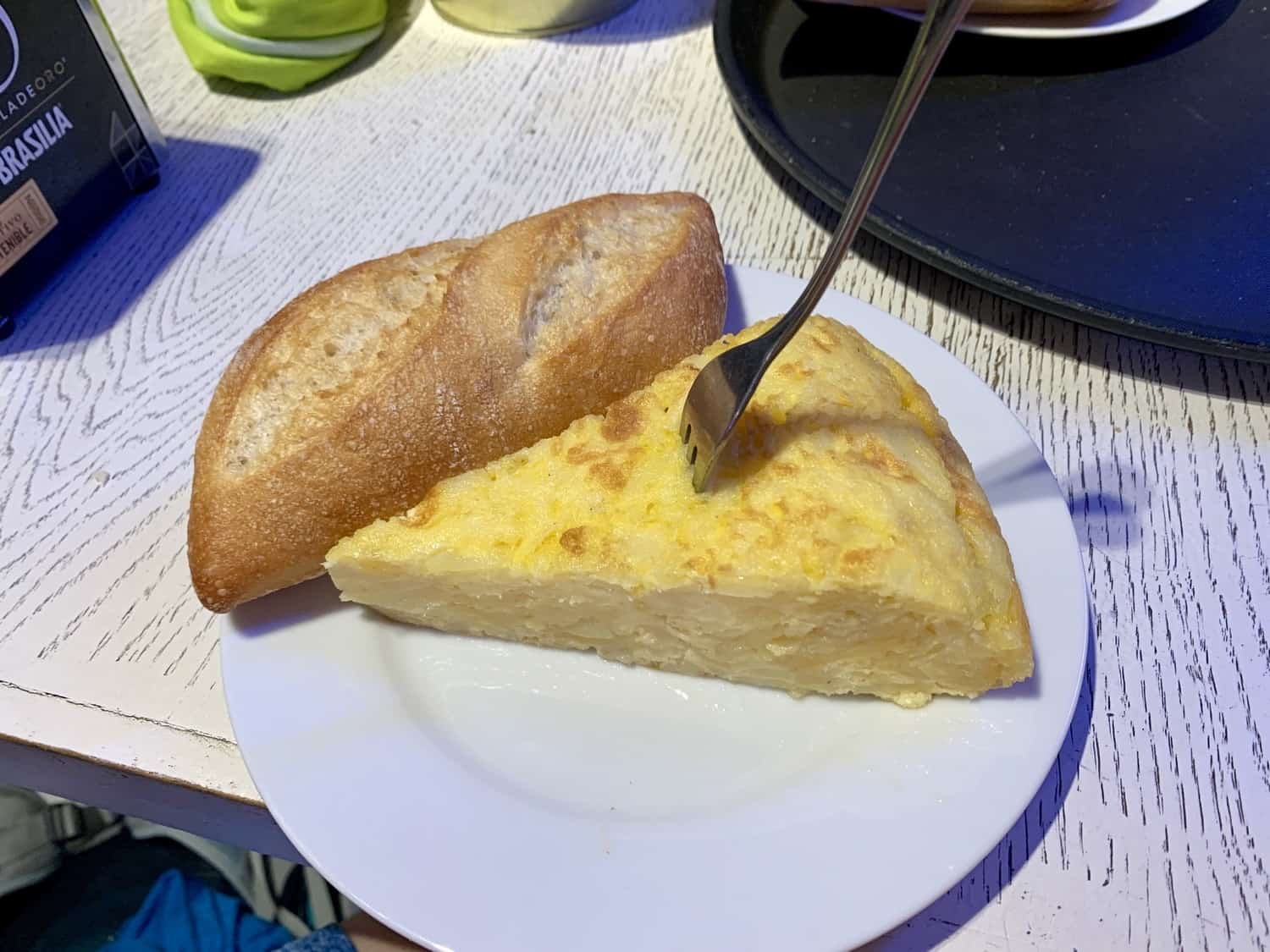 There Were Aspects of the Walk That I Struggled With
Over the past couple of years — ever since I stopped travelling full-time and found a base — I've learned how to perfectly control my mental health.
It's through a series of strict measures and control that I'm able to find this freedom. 
In particular, there are two main things I need in order to live a calm and stress-free life: at least seven hours of sleep a night and a paleo-based diet.
Unfortunately, both of these are impossible to obtain on the Camino.
The lack of sleep was a nightmare.
I can't even put into words how unbelievably loud the snorers on the Camino are. I've stayed in hundreds of dorm rooms as a backpacker and yet, I'd never heard anything quite like this. While I had some excellent ear plugs that eliminated 90% of the noise, I also have tiny ear canals and all ear plugs leave me in pain after a few hours. Over the first three nights, I was walking on four hours of sleep and suspecting I was on the verge of a panic attack. I felt terrible.
The Camino diet didn't help. If I want to avoid feeling anxious, I need to avoid dairy, grains, soy, caffeine, and alcohol — and minimise the amount of sugar I consume. It was so challenging on this walk!
I ended up eating bland potato tortillas for breakfasts and lunches and feeling queasy from all of the oils. Dinners were much better, with chicken and fries up for grabs, but I found myself sorely missing vegetables. 
I could have stuck to a paleo diet on the Camino, but the problem was, I was burning like, 4,000 calories a day. I needed tons of energy to walk, and I wasn't able to get that from a low-carb diet. I started drinking soft drinks and eating hunks of stale bread, and ordering bocadillos instead of tortillas. 
Discovering that I can improve my mental health through lifestyle changes has been a blessing and a curse. I'm obviously thrilled to be able to control my mental health when I need to, but it's such a struggle to travel. I want to eat local meals and eat out in restaurants and try everything on the menu — the problem is, doing so turns me into a trembling person who can't step outside.
This is something I've been struggling with when travelling over the past few years, and I'm still not sure what the solution is.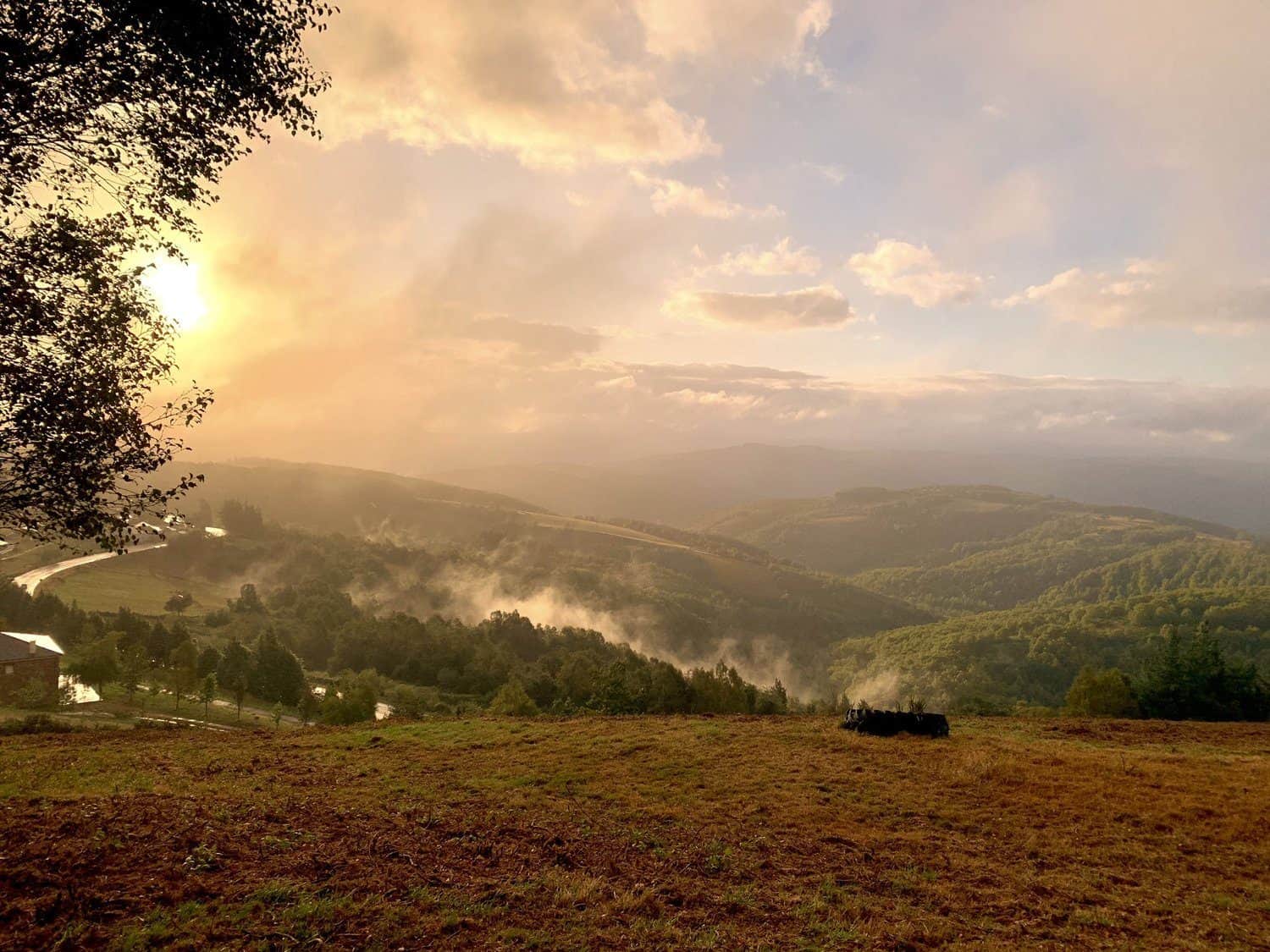 I Learned That The Camino Will Always Provide
Here's an embarrassing confession: my biggest fear when it came to walking the Camino was the socialising. I'm a socially awkward, socially anxious, introvert who over the last year, thanks to depression, has alienated herself from every friend she once had.
Everyone who walks the Camino talks about their Camino family.
Read any write-up of any route and you'll discover the writer met somebody within the first few days and walked with them for a month. They'd typically add new friends along the way, until a big crowd of 20 friends all descended together on Santiago.
It sounded intimidating.
I knew that my conversation skills were clunky after so much isolation. I was worried that a large group of people would drain my introvert energy levels. I was nervous about the prospect of walking with fast hikers who might think I was too slow.
They say the Camino always provides, and in this case it did.
It provided me with no friends.
Dave and I set off from Oviedo and we walked and walked and walked, and for the first eight days, we met nobody.
The only other pilgrims we ran into were Spanish speakers who we couldn't communicate with in any real depth. We didn't get to walk with a single American, Canadian, Australian, Brit… at all. Most days, we didn't even see another walker all day. It was surprising considering how many of these nationalities choose to walk the Camino Frances.
For eight days straight, Dave and I had each other and nobody else.
Guess what?
I hated it.
After days of solitude, I wanted to make friends so badly!
I was so disheartened that my Camino experience was family-less, and that I hadn't been able to have a conversation with anybody apart from Dave.
The Camino always provides.
I kicked off my walk with a fear of human connection, but by the half-way point I was craving a community. I was sad I hadn't met anybody.
Once I realised how I was feeling, we started meeting people.
Wonderful people, who quickly became friends, and supported us on our journey. People with fascinating stories and kind hearts and plenty of banter to offer.
One of the most ridiculous things about the act of worrying is that, for the vast majority of the time, the things you're most nervous about are the things that never come to fruition.
And if they end up being realised? You discover it's not quite so bad after all.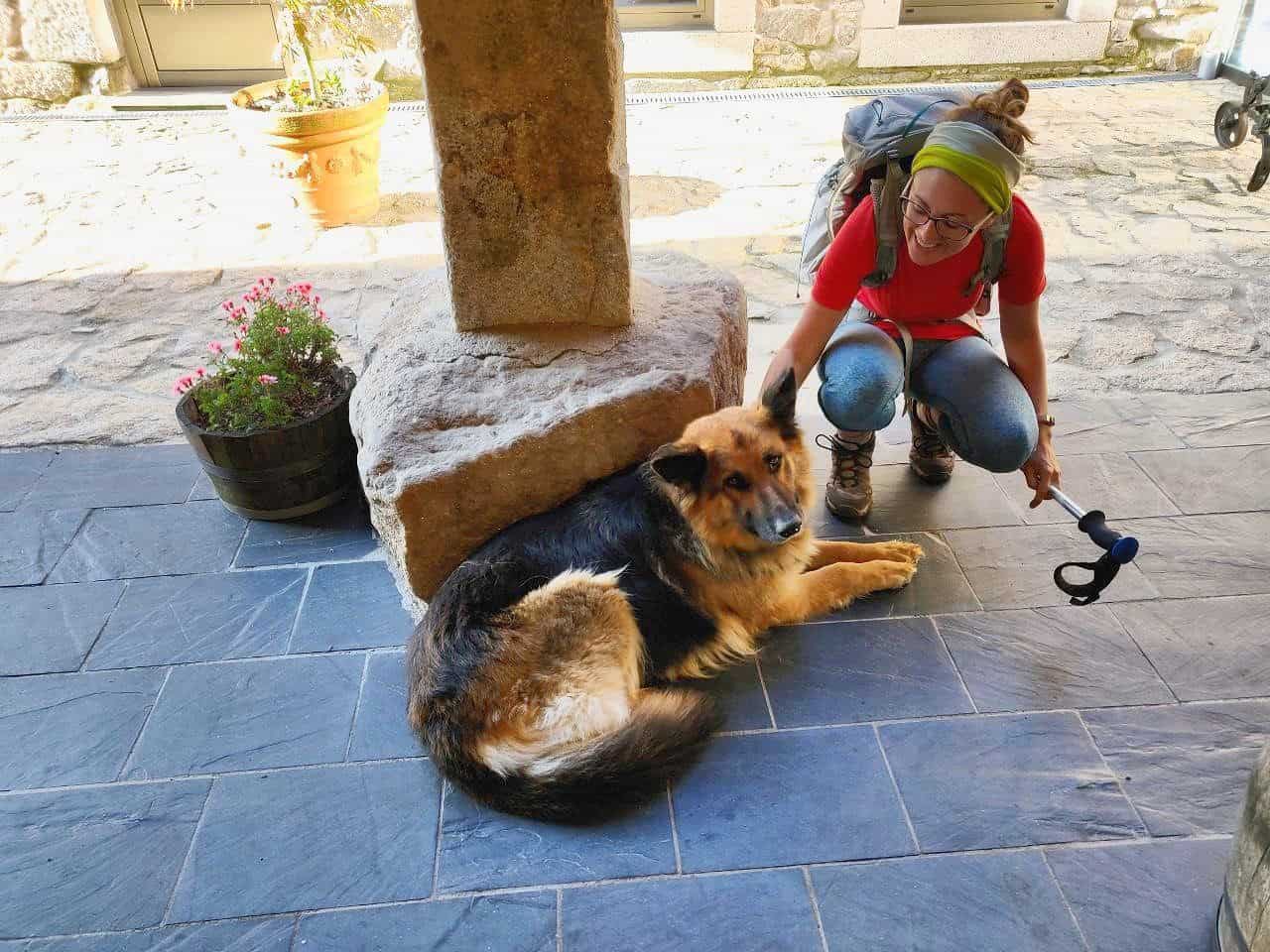 Something's Changed
Tomorrow morning, I'm heading out for my first pole dancing class. Next month, I start learning how to rock climb. In six week's time, I'm fully expecting to be throwing myself around a pole in seven-inch heels while scaling mountains outside of Bristol. No, I don't know where Lauren is either.
These are all things I've spoke about doing for years, but have always been too intimidated to put into practice.
Something changed after the Camino.
Weirdly, I no longer feel intimidated by anything. I'm confident enough to set myself a physical challenge or run the risk of embarrassing myself in front of other people. Right now, all I want is to challenge myself and dive into dozens of fun activities.
It's an unexpected swerve in my life path, and one that I wasn't expecting or hoping for. I'm excited to start facing my fears and trying new things.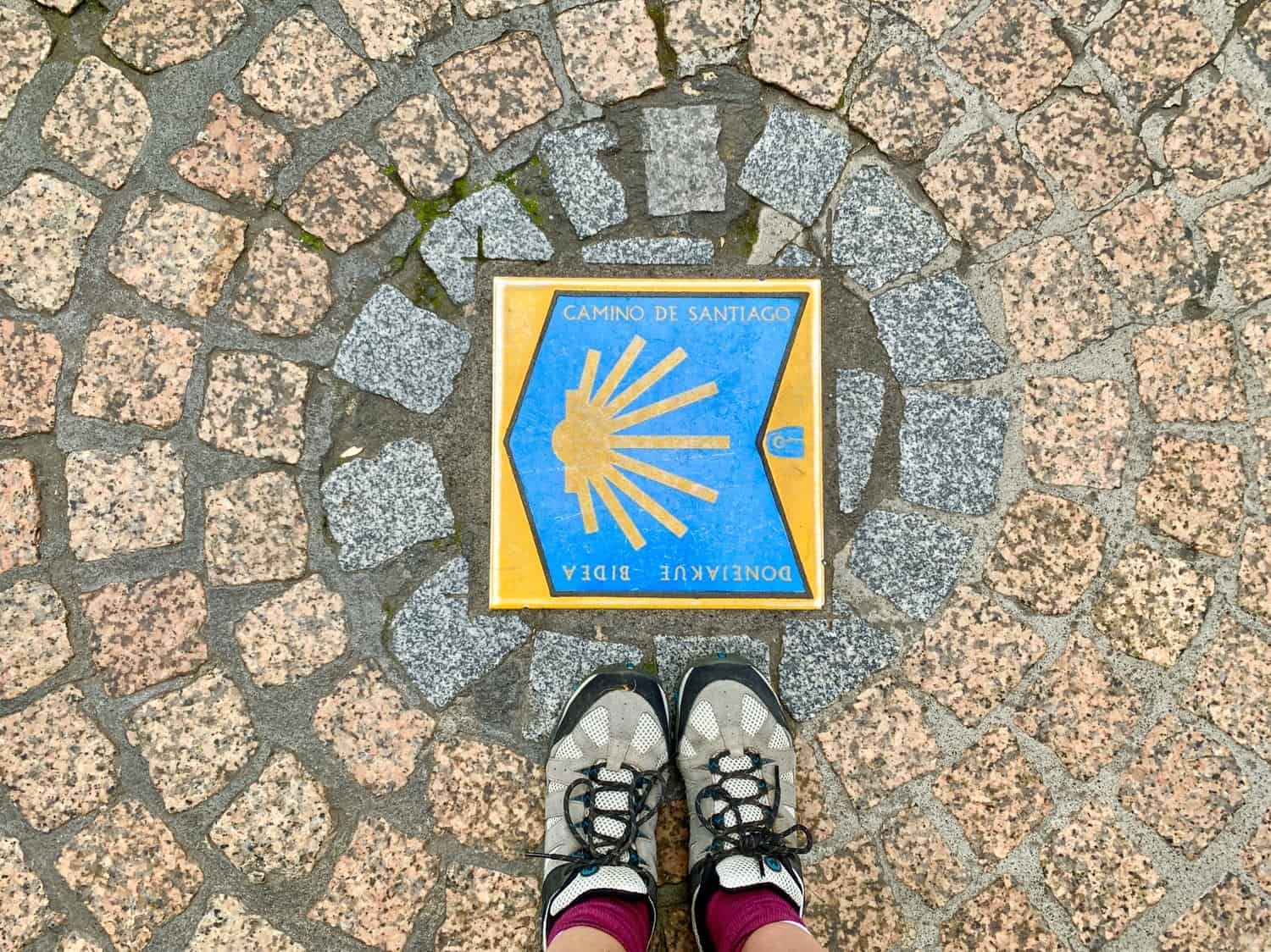 What Comes Next?
Another Camino, of course!
Don't be surprised if next year, I decide to make my way over to Spain to walk the Camino Frances solo. I can't stop thinking about returning to the cathedral in Santiago — and the only way for me to get there is by foot.
You know I'll end up wondering what the hell I'm doing on that very first night when I encounter my first snorer.
But I'm intrigued by the Frances; it's very different to the Primitivo. The walking will be less challenging, and the number of people far greater. It's home to the meseta: a large and flat plain that stretches for 220 km with little of interest to look at. I'll probably find it easier to make friends, and there will be more options for accommodation.
And, well, let's face it, walking 800+ km across a country from one border to the coast sounds like a pretty damn cool experience.
Would you like to walk the Camino de Santiago?
Articles on Walking the Camino de Santiago Across Spain

🚶🏼‍♀️ What's it Like to Walk the Camino Primitivo?
💶 How Much Does it Cost to Walk the Camino de Santiago?
🎒 What to Take on the Camino Primitivo: My Detailed Packing List
Related Articles on Travel in Spain

💰 The Cost of Travel in Spain: A Detailed Budget Breakdown
🧳 How to Pack for Spain: My Complete Packing List
🇪🇸 Top Things to Do in Madrid
🥘 28 Incredible Things to Do in Barcelona, Spain
⛰ Exploring Ronda, Spain's Spectacular Cliffside City
🏰 The Cost of Living in Granada, Spain