When I first decided I wanted to walk the Camino, finances were an afterthought.
Every concern in my brain was concentrated towards whether or not I'd be able to make it to Santiago. The Camino felt like it was going to be such a task for me that I barely even considered how much it would cost.
It was a pleasant surprise, then, when I touched down in Spain and discovered this walk was seriously inexpensive. I'm talking €5 a night accommodation, €2 breakfasts, and a bottle of wine included with every dinner.
Today, I want to dive into how much it costs to walk the Camino de Santiago, whether you're looking to walk on a tight budget or ensure you have a reasonable amount of comfort. I'm using a whole bunch of data for this post, cross-referencing figures from my Camino Primitivo walk with my boyfriend's expenditure from walking the Camino Frances, Portuguese, Finisterre, and parts of the Mozárabe.
Let's kick things off with how much I spent on the Primitivo.
My cheapest day on the Camino: €17
Breakfast: €2, lunch: €3, dinner: €7, accommodation: €5
My most expensive day on the Camino: €45
Breakfast: €3, lunch: €4, dinner: €8, accommodation: €30
My average daily expenses on the Camino: €33
Breakfast: €3, lunch: €4, dinner: €9, accommodation: €17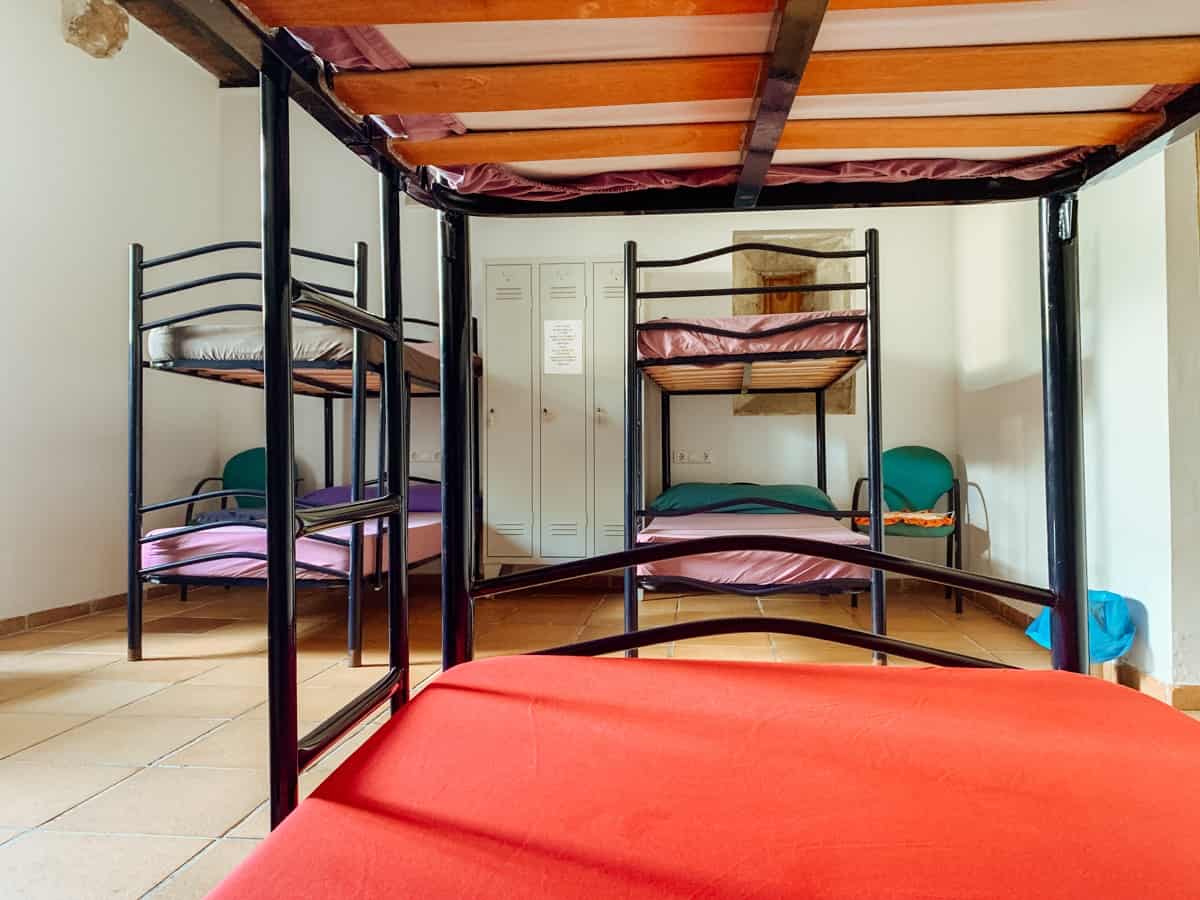 The Cost of Accommodation on the Camino
Accommodation can be exceptionally cheap on the Camino. While I didn't set out planning to walk as a strict budget traveller, I still found myself spending €5 a night fairly regularly.
If you're planning on walking the Camino de Santiago, you'll need to acquaint yourself with the word albergue (al-bur-gay).
It's the Spanish term for hostels, but on the Camino, they're used exclusively by pilgrims. If you don't have your pilgrim passport to hand, for example, you won't even be able to stay in them. Like most hostels around the world, many have both private rooms and dorms on offer, with most walkers opting to stay in the latter.
Albergues fall into three categories.
First, you have the municipal albergues, which are owned by the local government of that town and usually run by volunteers. They're cheap, basic, come in various states of disrepair, but tend to have a real community feel. The best thing about the municipal albergues, though, is that they operate on a first come, first served basis, so can't be booked in advance. I wrote about the Camino bed race in my post about walking the Primitivo, and it was always good to know that when everyone was booking their accommodation, there would still be a municipal albergue with some space available.
There are parochial albergues, too — religious hostels that have been converted from monasteries, convents, and churches. Again, these are basic, sparse, and run by volunteers. They usually accept donations rather than charge a fixed price, and I strongly recommend donating something to pay the volunteers for their time. I recommend €5, plus an appropriate amount if meals are included.
Finally, you have private albergues, which are privately owned and are usually clean, fun, and modern. These are much newer and shiner — think flashpacker rather than bare-bones — and come with a larger price tag. Some of them even have swimming pools.
Here's how much you can expect to pay each night at the albergues:
Municipal albergue dorm bed: €5-7
Municipal albergue single room: €25
Municipal albergue double room: €35
Private albergue dorm bed: €10-15
Private albergue single room: €35
Private albergue double room: €45
In larger cities, you'll have far greater options for accommodation, so could potentially splash out and splurge on a good night's sleep, if you're craving it. I stayed in a mid-range hotel in Oviedo for €45 a night, booked a fancy hotel for my boyfriend's birthday in Lugo for €60 a night, paid for a private double with swimming pool in A Brea for €35 a night, and stayed in a mid-range guesthouse in Santiago for €40 a night.
You can book accommodation in advance through Booking.com, which is what I did when the Camino bed race began to stress me out.
Here's what you can expect to spend on accommodation for various different budget levels:
Budget traveller: If you're a budget traveller, you'll most likely average around €7 a night for your accommodation costs. You'll spend your time in dorms, taking advantage of the low prices and switching it up between municipal and private albergues.
High-end traveller: If you want to spend your Camino getting a decent night's sleep and relaxing in comfortable surroundings, you'll be looking at around €25 a night when travelling with somebody else. It'll be more like €35 a night if you're going solo. Dave and I would often opt for a private room in an albergue purely because our combined costs would be €30 for two dorm beds or €40 for a private room. It wasn't very hard to justify spending an extra €5 each to ensure we were well-rested.
Mid-range traveller: A mid-range traveller will split their budget between the lower and higher ends, spending four or five nights a week in a dorm room, then splurging on a private room whenever the snorers start to get them down. In this case, you'll be looking at an average of €15 a night for accommodation across the Camino, and around €20 a night if you're walking alone.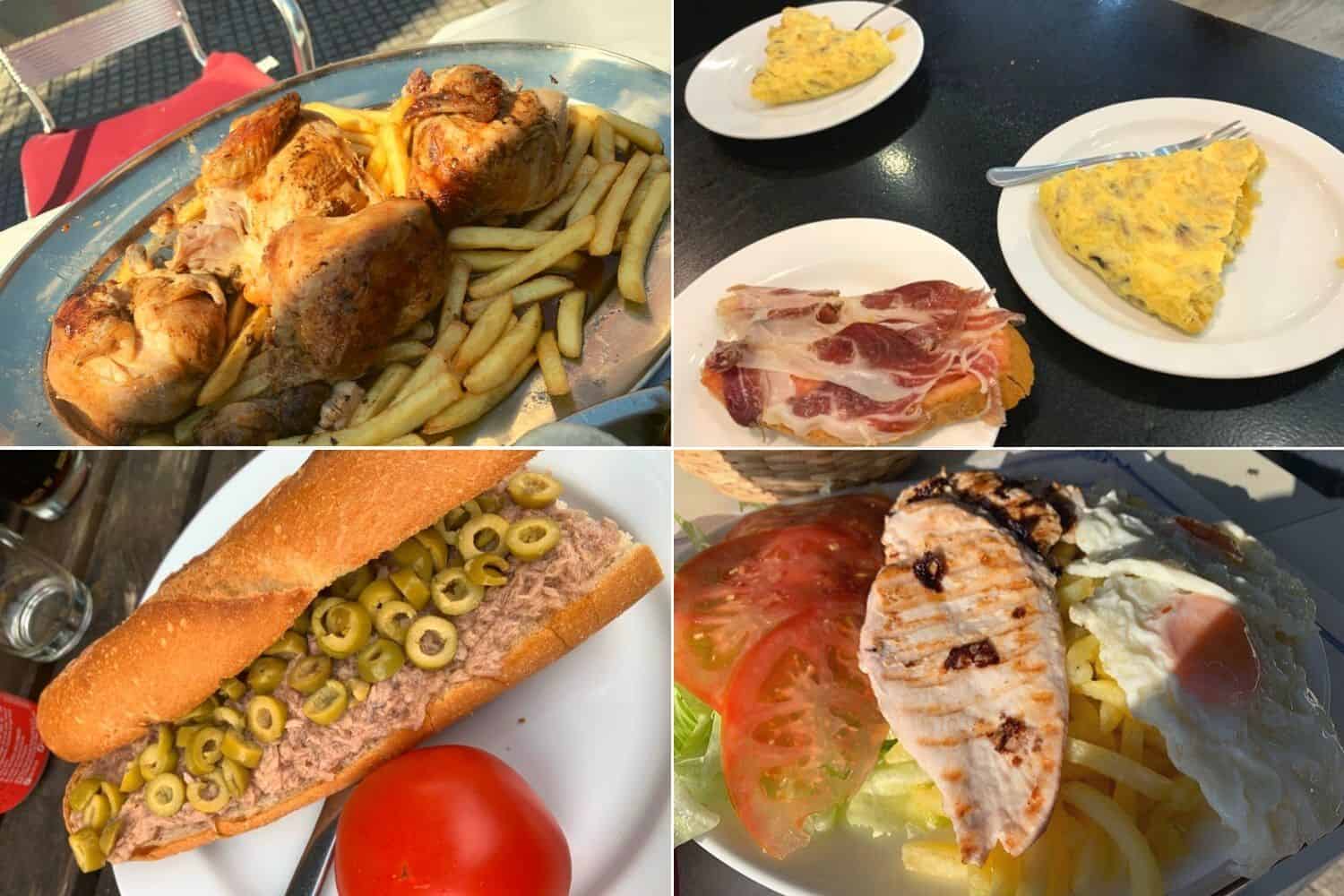 The Cost of Food on the Camino
Food is also affordable on the Camino, and you'll also need to prepare yourself for some especially large meals for the price. As someone with a somewhat small appetite, I was often overwhelmed by how much food I was presented with at the end of each day.
Let's take a look at some typical prices for different meals.
Breakfasts were always small and speedy, grabbed from whichever cafe was open along the way. I'd usually start walking an hour before dawn and cross off a solid 5-7 km before I decided to stop for breakfast, so the cafe I chose was just wherever was open when I started getting hungry. Much of the cafes are much of a muchness on the Camino, with the same three dishes up for grabs. Most of the time, I'd opt for a potato tortilla — just potato and egg cooked up into a big omelette-type slice — otherwise, I'd grab a tomato or ham sandwich to keep me going. Sometimes I'd get an orange juice with my meal, but I'd usually just stick to water. Breakfast for me was always priced between €2 and €3, but can get as high as €4 if you drink coffee.
Lunches were typically a quick snack grabbed from a cafe along the way, and that usually meant a bocadillo or salad — usually the former because I needed the calories. I'd normally have a Coke at this point — again for the calories — and together the meal would normally cost around €4.
Dinners were uniformly enormous on the Camino. Here, you're going to want to go for the menu del peregrino — the pilgrim menu — and prepare your stomach for food. For around €10, you'll be served a three-course meal with a bottle of wine to wash it down. Starters were typically soup, salad or pasta, mains were meat/fish and potatoes, and desserts were tarts, cakes, or ice cream.
Wine is exceptionally inexpensive on the Camino. When Dave and I both opted for a menu del peregrino one evening and Dave ordered white wine while I went for red, we were delighted when the waiter grabbed us one full bottle of white and one of red. A bottle of wine, starter, main, and dessert, for just €10 each? I was pretty impressed.
Don't worry about paying for water on the Camino, as the tap water is drinkable and you can usually find potable water sources along the trail. If I was running low on water in my hydration sack, I'd always ask the cafe owner to refill my bag after my meal, which they were always happy to do.
There's so many limitations on what you can eat on the Camino that you'll usually eat the same as everyone else, whether you're on a tight budget or high-end travelling. Often, there'll only be one or two places to eat, and there'll all be serving the same inexpensive dishes.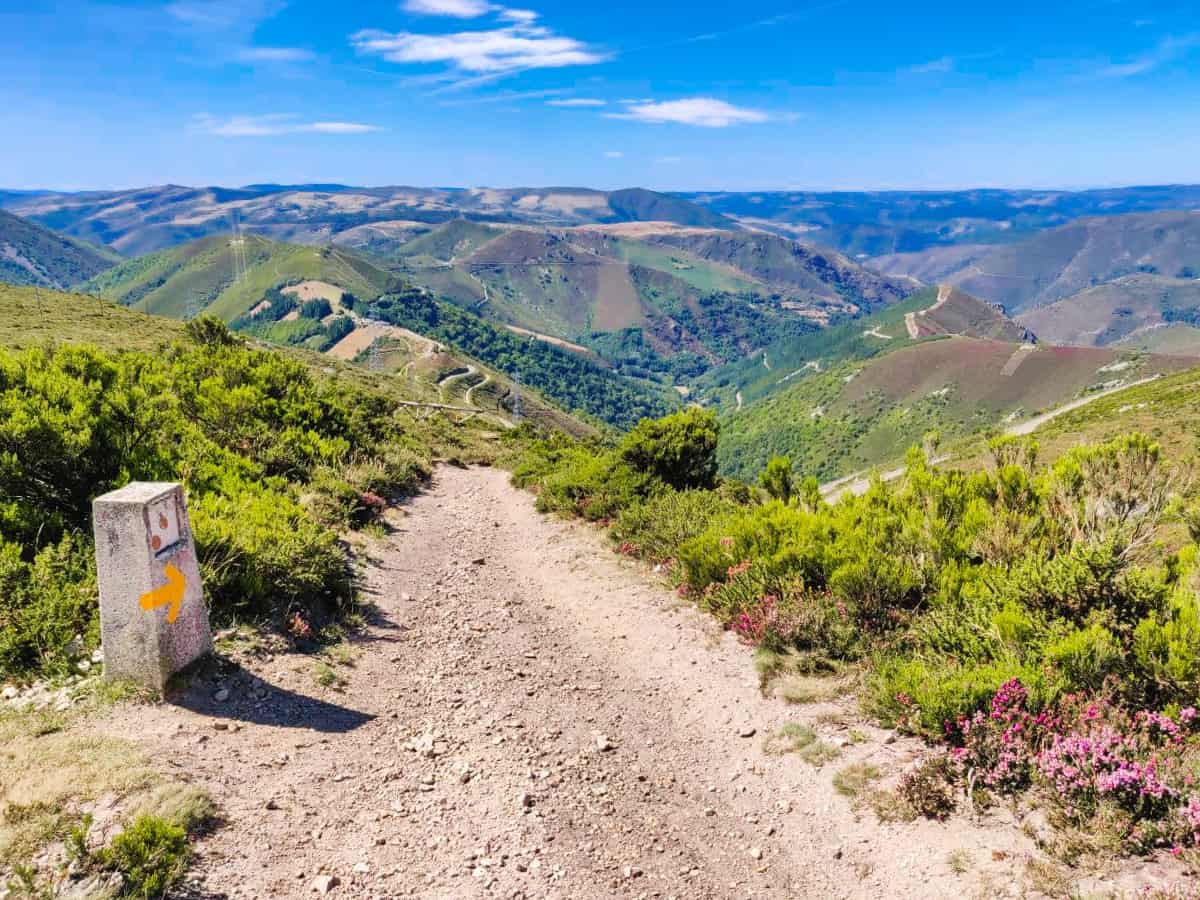 The Cost of Miscellaneous Stuff
Pilgrim passport: €2
This is one essential you'll need for the Camino de Santiago. You can buy it in advance online for like, €10, but there's no need to spend that much. Just pick one up from the cathedral or a local albergue when you arrive — they're easy to buy in person.
You'll use your pilgrim passport to stay in albergues and collect stamps from every accommodation you stay in, as well as some cafes and restaurants along the way. This is how you prove to the pilgrim office in Santiago that you walked the full distance, so you'll want to make sure you get a stamp or two every day.
Laundry: While I did laundry by hand almost every day after walking, I did pay to have my clothes washed and dried mid-way through my time on the Camino. I paid €3 to use the washing machine and €3 for the dryer and split the cost with Dave. This was pretty much what it cost in every albergue along the way.
Luggage transfer: If you're struggling with the weight of your backpack, there are luggage transfer companies that'll pick up your pack and transfer it to the next albergue on the walk. You'll have to know exactly where you'll be heading that day in order to use the service, and it costs about €5 per day to do so. If you're having a hard time and know you have a long day of walking ahead of you, there's no shame in making things easier for yourself every now and then.
Travel insurance: Of course you need travel insurance for the Camino de Santiago!
If you've read any other posts on Never Ending Footsteps, you'll know that I'm a great believer in travelling with travel insurance. I've seen far too many Go Fund Me campaigns from destitute backpackers that are unexpectedly stranded in a foreign country after a scooter accident/being attacked/breaking a leg with no way of getting home or paying for their healthcare. These costs can quickly land you with a six-figure bill to pay at the end of it.
In short, if you can't afford travel insurance, you can't afford to travel.
Travel insurance will cover you if your flight is cancelled and you need to book a new one, if your luggage gets lost and you need to replace your belongings, if you suddenly get struck down by appendicitis and have to be hospitalised, or discover a family member has died and you need to get home immediately. If you fall seriously ill, your insurance will cover the costs to fly you home to receive medical treatment.
I use SafetyWing as my travel insurance provider, and recommend them for Camino-based trips to Spain. Firstly, they're one of the few companies out there who will actually cover you if you contract COVID-19. On top of that, they provide worldwide coverage, don't require you to have a return ticket, and even allow you to buy coverage after you've left home. If you're on a long-term trip, you can pay monthly instead of up-front, and can cancel at any time. Finally, they're more affordable than the competition, and have a clear, easy-to-understand pricing structure, which is always appreciated.
With SafetyWing, you'll pay $1.50 a day for travel insurance.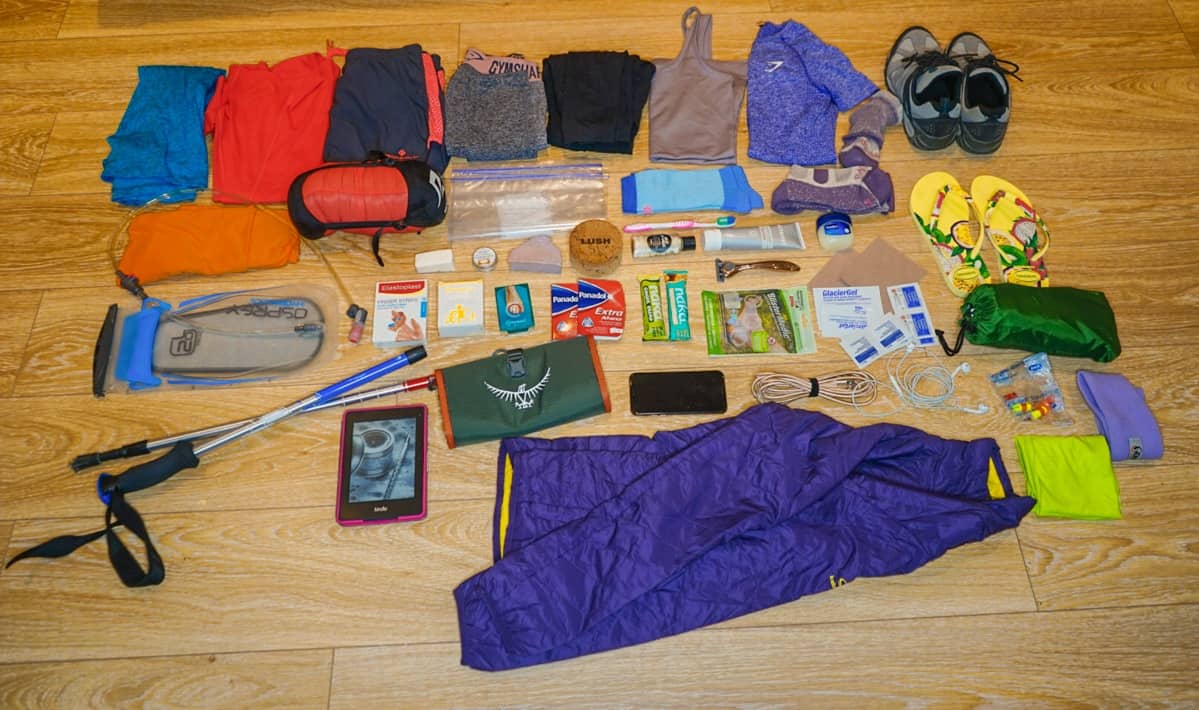 The Cost of Buying New Gear for the Camino
I'm a big fan of making use of the gear you already have at home, so if you already have everything you need for your walk, you're all set. Unfortunately, I wasn't a big walker pre-Camino, so I needed to invest in plenty of new gear. There's no need to buy any of this if you already have alternatives! But here's what I bought especially for my trip:
You can also check out my Camino packing list for a full rundown of all the gear I walked with. Obviously, you'll likely need different stuff to me, so I haven't gone into a huge amount of depth here.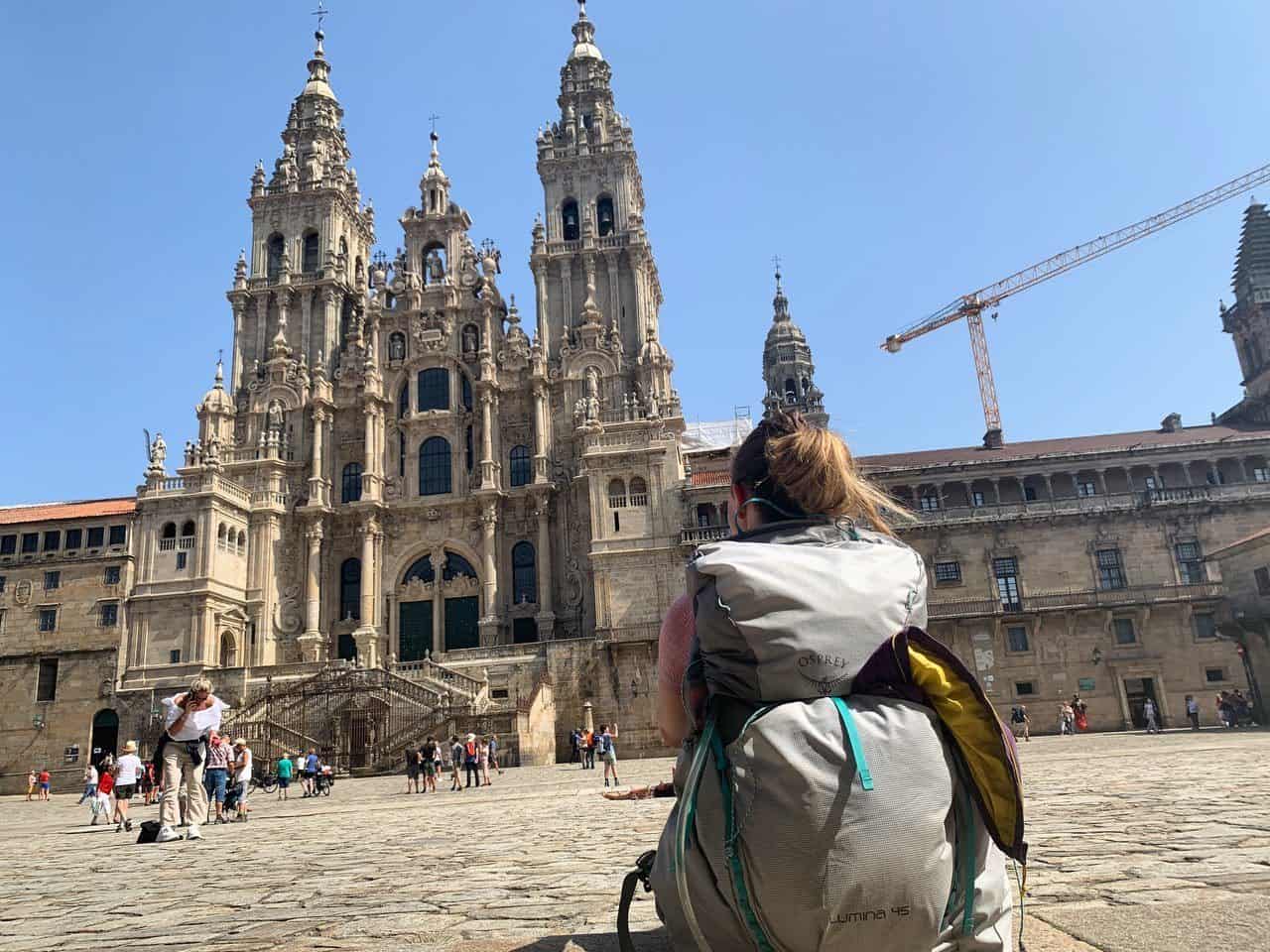 What Else to Know About Money on the Camino
For a long time, cash has been king of the Camino, but this is starting to change. I was able to pay by card in two thirds of the albergues I stayed in, and most of the cafes and restaurants accepted card payments, too. Municipal albergues are always cash-only, so keep that in mind as you walk.
ATMs can be found in any major town or city, so take the time to stock up whenever you see one. I made sure I always had around €100 to hand at all times, in case of emergencies.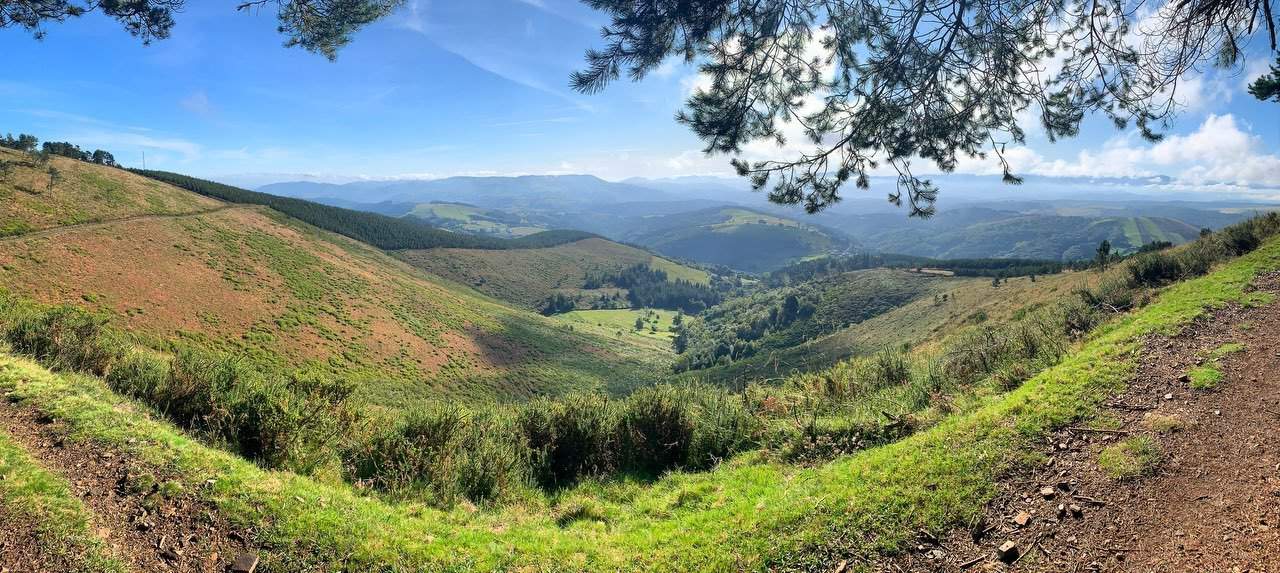 So, How Much Does it Cost to Walk the Camino?
Not very much at all! I averaged €33 a day on the Primitivo, which makes the Camino one of the most affordable trips I've had in a long time. Here's how much I'd plan to spend for three different budgets:
Budget travel: €22 a day
You'll be looking at spending around €7 a day for accommodation, leaving €15 to spend on food. If you have a reaaaaally tight budget, you could cut your food spending down to around €7 a day by buying groceries and cooking in albergue kitchens, but most pilgrims were too tired to do so. You'll wash your laundry by hand across the Camino.
Mid-range travel: €35 a day
I define mid-range travellers as pilgrims who spend most of their time in the albergue dorms, but are also happy to splurge on private rooms every three or four days. In that case, you'll be looking at around €15 a night for accommodation, and €20 a day for food. You'll pay to have your laundry washed every couple of weeks.
High-end travel: €41 a day
If dealing with loud snorers and farters for weeks on end sounds like your idea of hell, I hear you. It's definitely mine, too. On the higher-end of the scale, you'll be able to stay in private rooms for most nights and relish in what it feels like to be well-rested. Higher-end travellers will average €30 a night for accommodation if they're travelling solo, or €20 a night if they're travelling with a partner. You'll be looking at €20 a day on food, and can get your clothes laundered every three or four days.
Is walking the Camino more affordable than you expected? It definitely was for me!
Articles on Walking the Camino de Santiago Across Spain

🚶🏼‍♀️ What's it Like to Walk the Camino Primitivo?
🎒 What to Take on the Camino Primitivo: My Detailed Packing List
🤔 Reflections on Walking My First Camino
Related Articles on Travel in Spain

💰 The Cost of Travel in Spain: A Detailed Budget Breakdown
🧳 How to Pack for Spain: My Complete Packing List
🇪🇸 Top Things to Do in Madrid
🥘 28 Incredible Things to Do in Barcelona, Spain
⛰ Exploring Ronda, Spain's Spectacular Cliffside City
🏰 The Cost of Living in Granada, Spain