Overland border crossings are not my favourite aspect of travel.
They're typically rife with scams, a little confusing to get through, and often, something seems to go wrong when I'm involved in them.
There was also, of course, the time my minivan drove off and left me at the Thai-Burma border. There was the fact that I've had to pay a bribe every single time I've entered Cambodia. There was the time Dave tried to exit Malaysia on his New Zealand passport and enter Thailand on his British one and was refused entry into Thailand.
It's a frustrating but necessary part of travel.
And Central American borders, I'd read, can be particularly sketchy.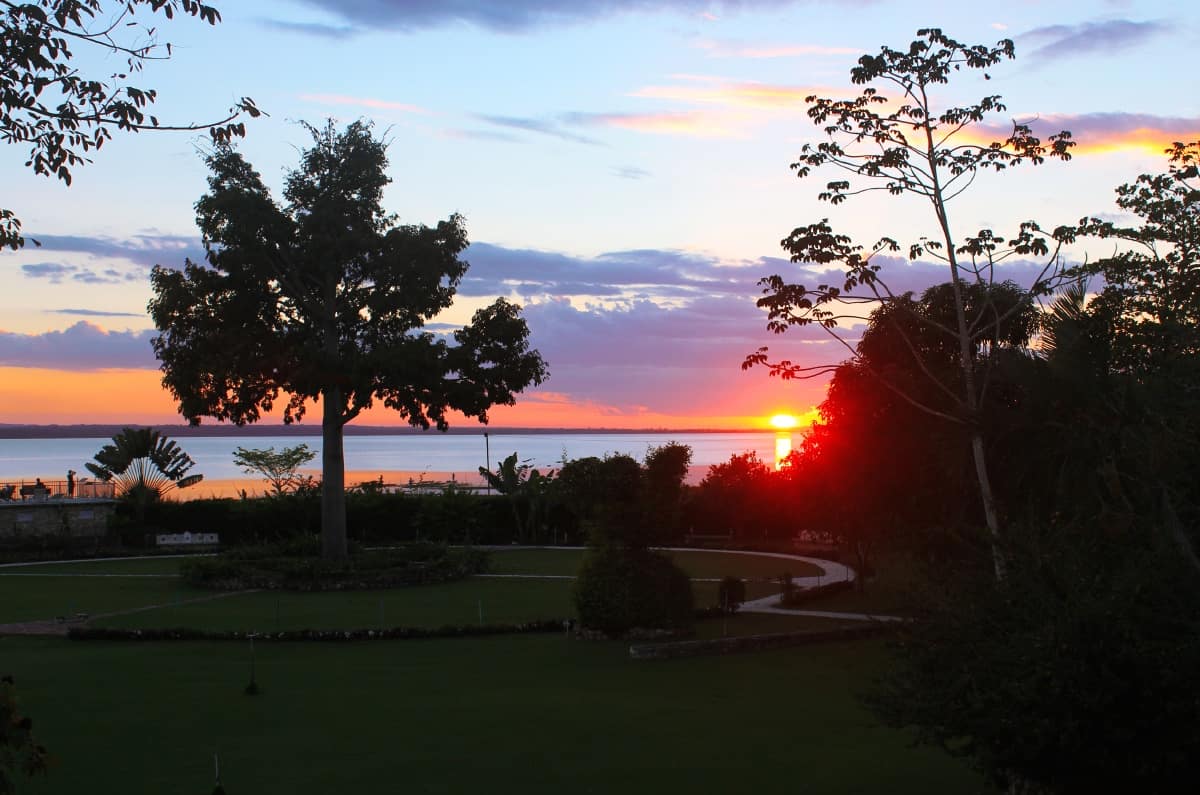 We'd only spent two days in Belize by this point, and had filled them with butterflies and ruins. We'd barely even had enough time to get a feel for San Ignacio, let alone the entire country, and already we were leaving. There was no reason for me to sad though, like I usually am, because we would only be in Guatemala for the next 48 hours.
Why such a short visit?
Arguably the most famous of Mayan ruins, Tikal is roughly 100km into the northern part of Guatemala. From San Ignacio, you have two options for seeing it: the first is to spend a ridiculous amount of money (around $150) to do it as a day trip. You'll end up spending seven hours sat on a bus getting there and back, and a few hours exploring the ruins. The second option is to do it yourself, saving a ton of money in the process, while also spending a few days in Guatemala, and actually getting to witness the sunrise at Tikal.
We, of course, chose the latter.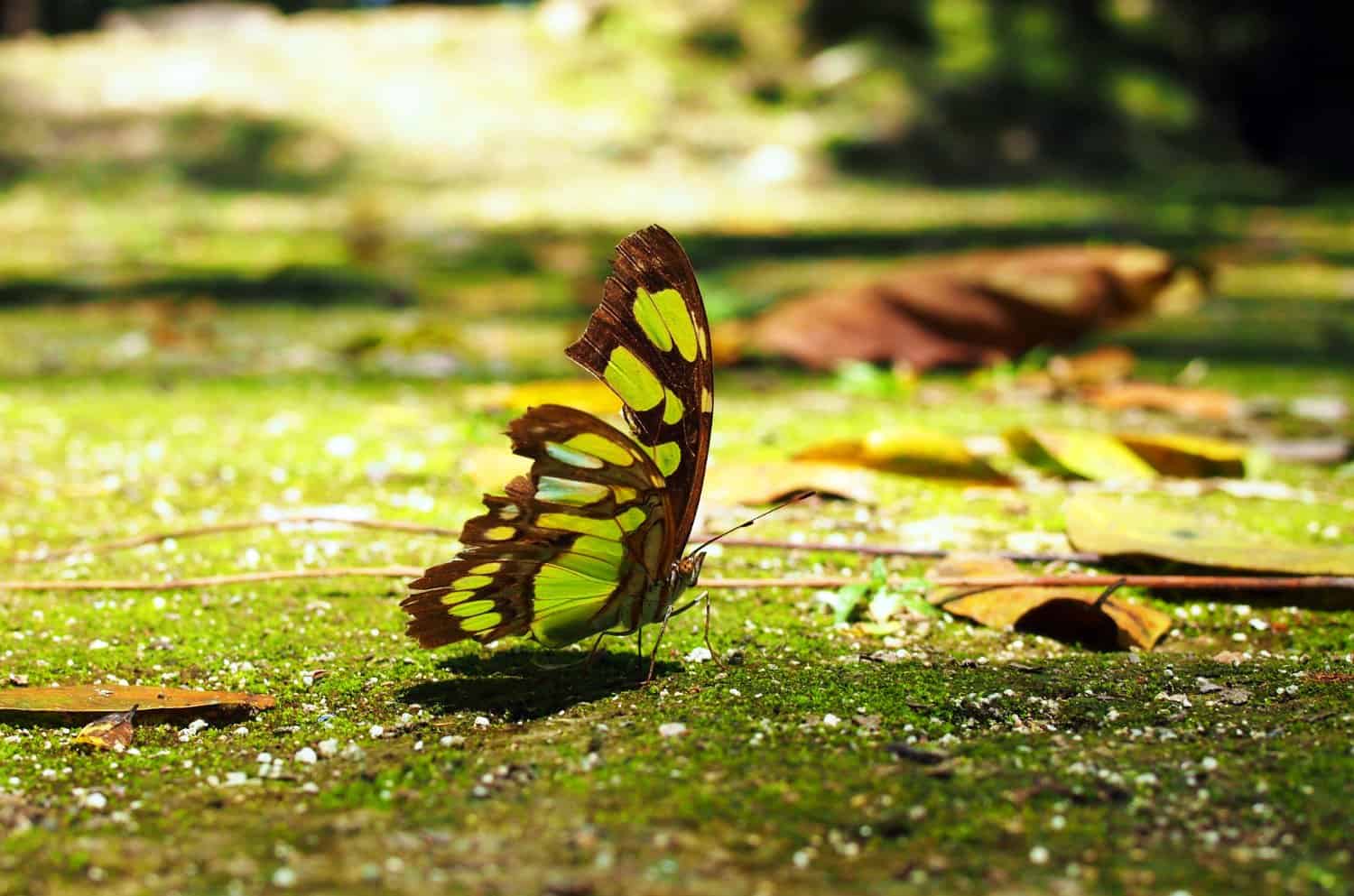 Getting from San Ignacio to the border was simple: we jumped in a cab (complete with cracked windscreen and friendly driver who spent more time telling stories and looking at us rather than on the road) from the centre of town, and paid the driver B$10 to take us the eight miles to Guatemala.
We'd not had the best border crossing from Mexico to Belize a few days earlier, with an attempted scam on the Mexico side that we'd artfully avoided and an intense questioning session from immigration as we'd entered Belize. We'd done our research on the Belize-Guatemala border, though, and had read there would be various attempts at bribes as we passed across.
We made it out of Belize without a hitch, but it was when we crossed the river and reached the Guatemalan side that we ran into problems.
The immigration official fiddled with our passports for a few seconds, flicking to the photo pages and holding them up beside our faces. Then he looked at Dave.
"You need to pay the entry fee."
"What entry fee?" Dave asked.
"Entry to Guatemala. Twenty quetzales."
Twenty Guatemalan quetzales is just over 2.50 U.S. dollars, so we weren't exactly put out about having to pay it. But Dave has this thing about bribes. Well, to be more accurate, he has this thing about fairness. If something isn't fair, he can't rest until he does something about it.
"There's an entrance fee?" he shot back. "I didn't think there was one?"
"Yes. Twenty quetzales entrance fee to Guatemala."
"Okay, well can we get a receipt for this payment then please?"
We'd tried this particular trick before in Southeast Asia when we knew we were being bribed by an immigration guy. We'd ask for a receipt because we knew it wasn't an official fee and they wouldn't be able to give us one. Usually they'd just say no and then we'd end up paying the bribe anyway, because we still wanted to get into the country.
In Guatemala, though, something quite different happened.
The guy took a deep breath and stared at his feet. He shook his head a few times and then quickly stamped our passports. We took them from his outstretched hand.
"No need to pay," he told us. "Welcome to Guatemala."
And that was, without a doubt, the most terrible attempt at a bribe I've ever seen.
Related Articles on Belize

💙 20 Incredible Things to Do in Belize: The 2023 Edition
💰 How Much Does it Cost to Travel in Belize?
🇧🇿 Stepping Back in Time at Cahal Pech
🐒 Xunantunich: My Favourite Mayan Ruins
🚌 San Ignacio to Placencia via the Worst Travel Day Ever
Related Articles on Guatemala

🇬🇹 The Cost of Travel in Guatemala: A Detailed Budget Breakdown
☀️ Sunrise at Tikal: A Travel Highlight