It was my last full day in San Ignacio and I had a decision to make.
I could either spend my day exploring the Actun Tunichil Muknal cave, taking a tour that involved hiking and crossing streams in order to make it to a cave full of skeletons and relics from over 1,000 years ago, or I could opt to stay in town, checking out the local market and hiking up to the Cahal Pech Mayan ruins.
I opted for the latter, and my decision made sense for me at the time. The ATM cave tour was pricey at $100/person and Dave and I were already struggling to stay on budget in Belize. We knew we had an expensive year of travel ahead of us, too — a trip to Antarctica at the end of the year could easily add up to $10,000 each, so we were trying to focus on building our savings. Not only that, but while I was researching the tour, I learned that it would be strenuous (and I had mono/glandular fever at the time), that I'd be spending a lot of time in confined spaces in the dark, and that I wouldn't be able to take any photos, so most likely wouldn't write about it here.
Having now had several friends visit the cave and name it the highlight of their time in Belize, I wish I had gone for it.
But I didn't.
I went to Cahal Pech instead, and discovered yet another kickass set of Mayan ruins with nobody else around.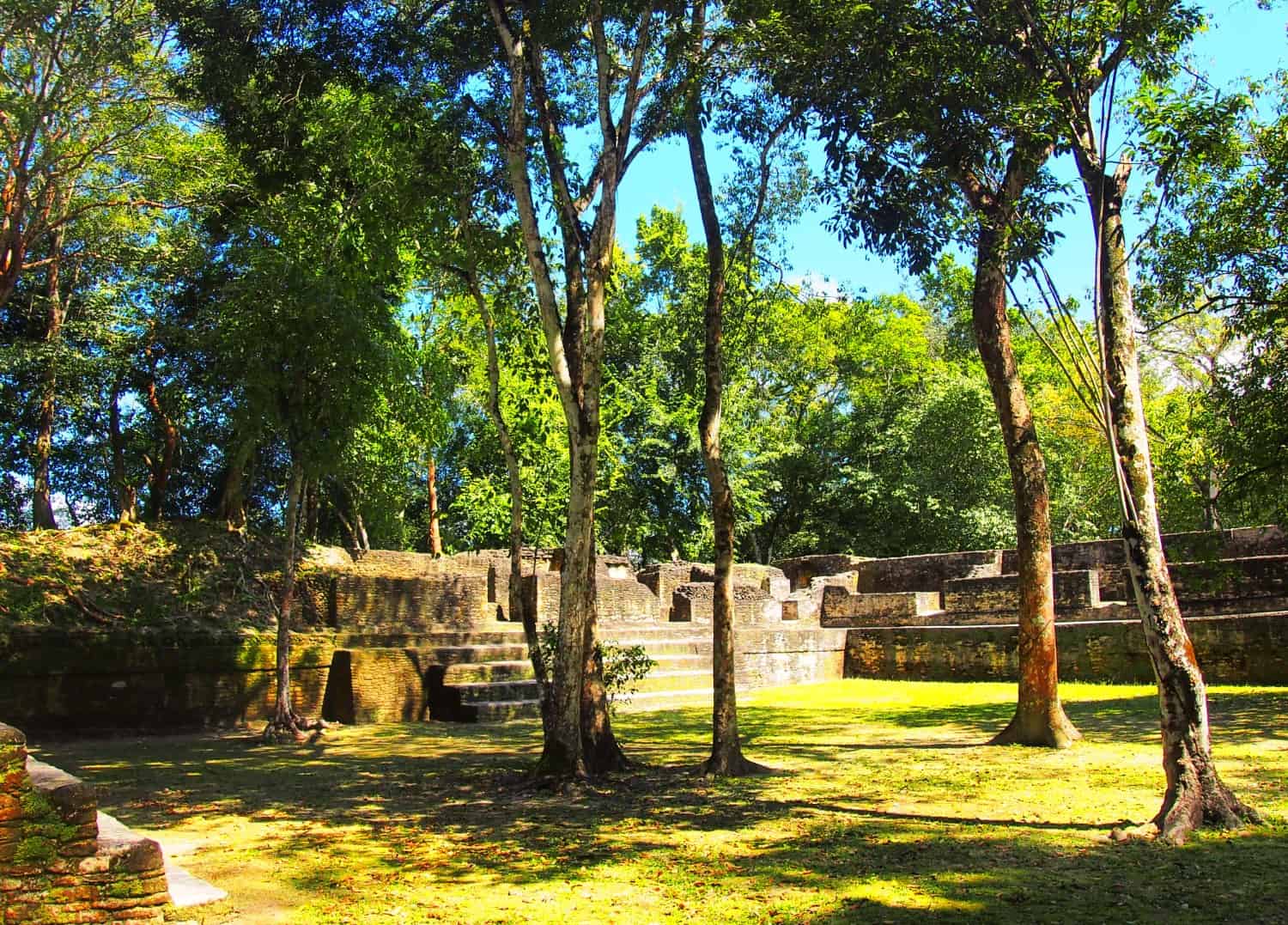 Cahal Pech was even easier to get to than Xunantunich, as the ruins are located one mile outside of San Ignacio.
One mile up a very steep hill.
I was battling mono while I was in Belize, but had no idea at the time. It wasn't until six weeks later, when I flew home and decided to see my doctor about my swollen glands, that I was diagnosed with it.
But I digress.
The walk up the hill in the midday sun was a challenge for me, but I refused to get a taxi for just a one mile walk. That's why many of the photos Dave took at the ruins show me sat on the ground and resting rather than exploring.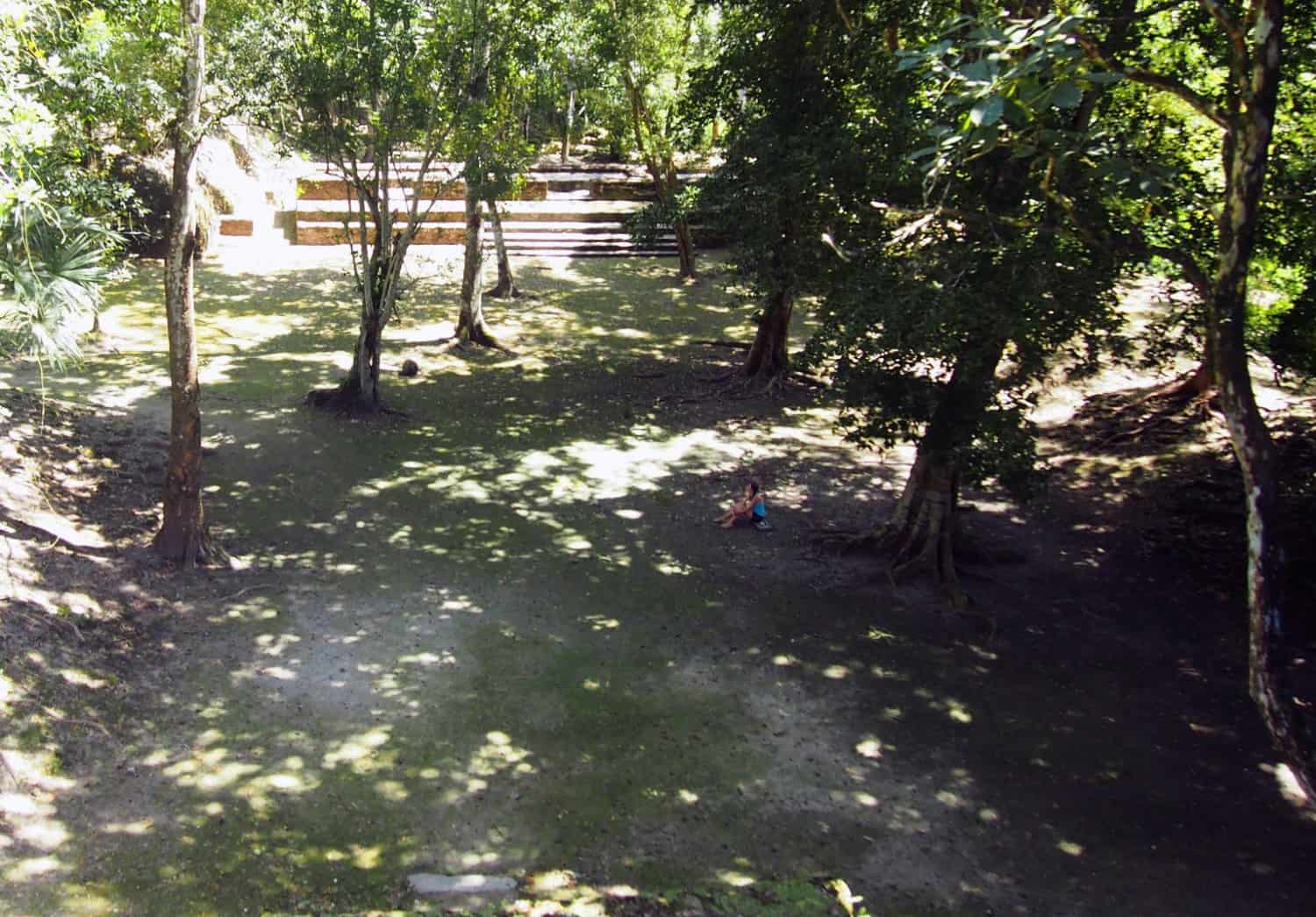 Sometimes I stood up, though.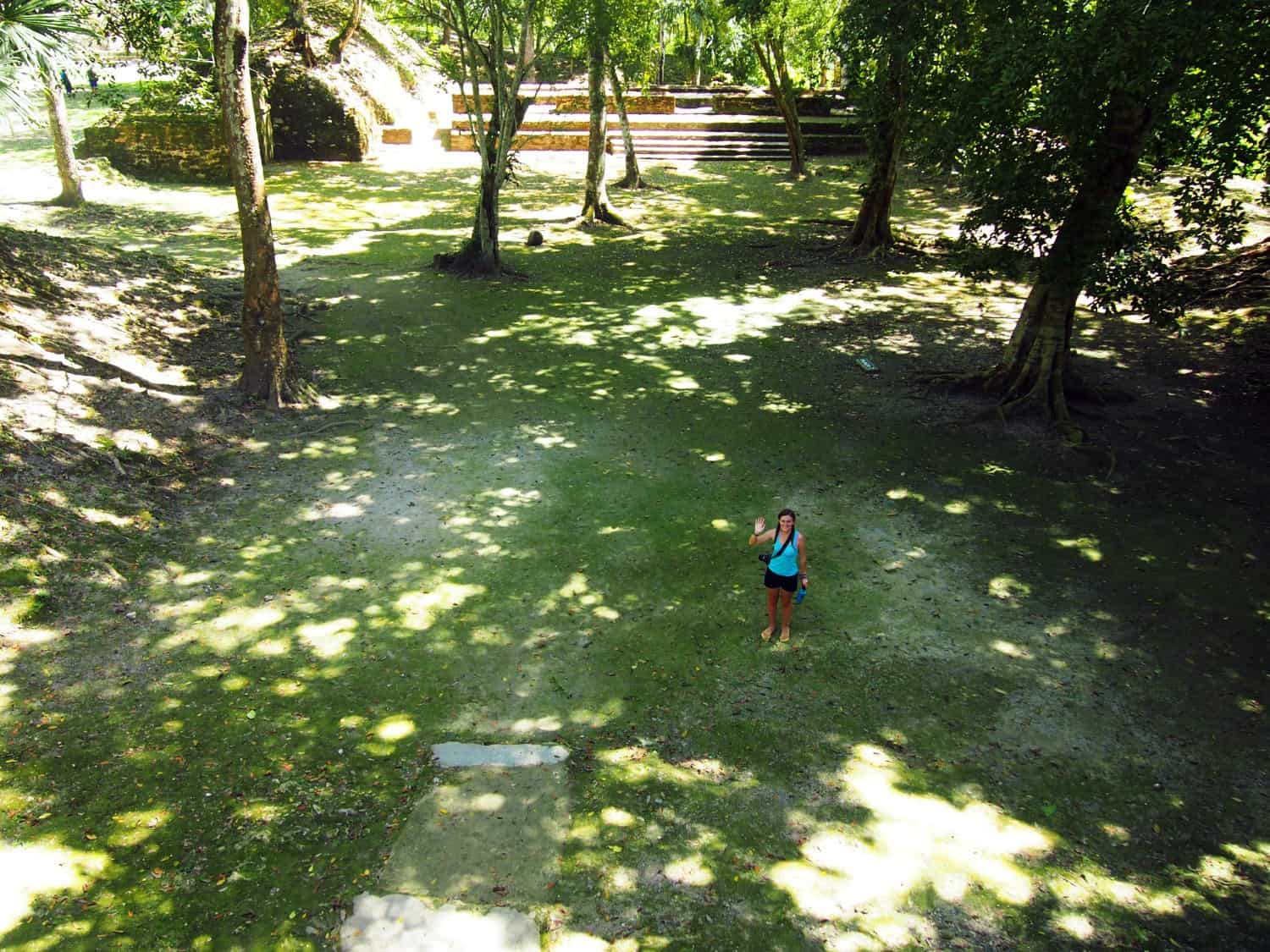 Cahal Pech means "Place of the ticks", and it's one of Belize's oldest set of ruins. Dating from way back in 1200 B.C., it first functioned as a farm, then later as a hilltop home for for an elite Mayan family. At the height of its occupation, around 15,000 people lived there, with majority of them farmers living on the outskirts.
The ruins are nowhere near as spread out as Xunantunich, so you can easily see everything within an hour. There are seven small plazas to explore, and 30-odd Mayan structures, including temples, ball courts, a sweat house, and even a royal burial chamber.
What made Cahal Pech different to the other Mayan ruins I've explored was that walking from plaza to plaza was like wandering through a maze. The entire complex was full of cold tunnels and dark rooms, with stairs leading to areas of different heights.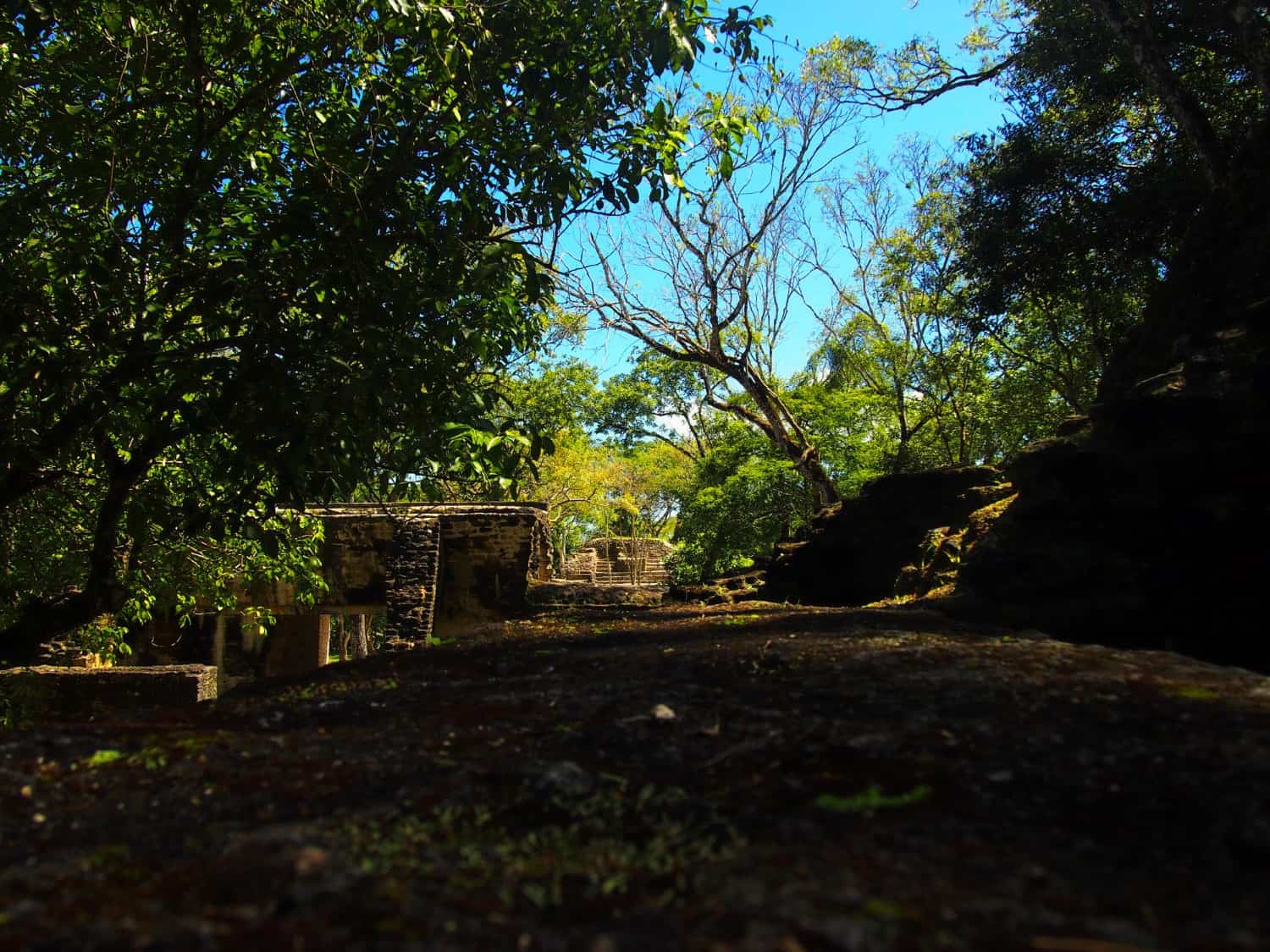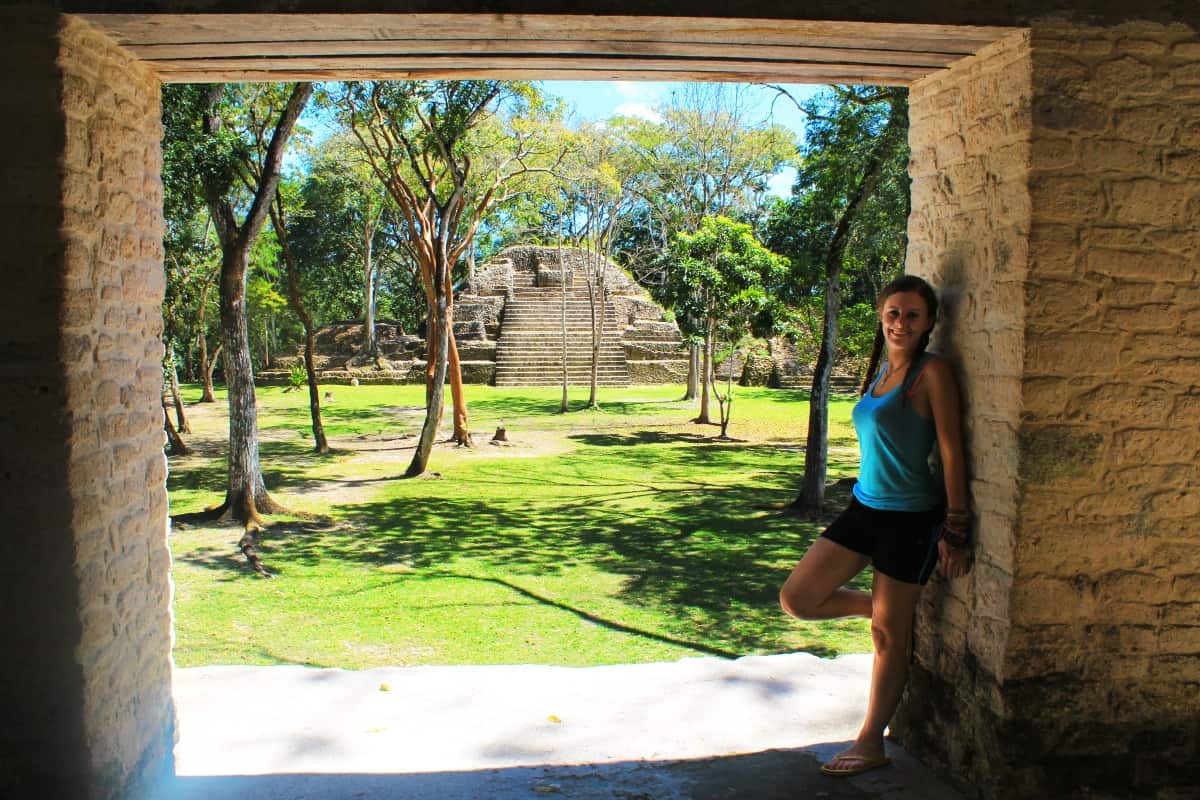 Once I regained my energy levels, I was ready to start exploring.
The first thing that struck me was that Cahal Pech was void of other tourists. I don't think we saw a single other person for the entire duration of our stay, which made all the difference to me.
There's something so magical about wandering around ruins from thousands of years ago and having every single one of the structures to yourself. It makes it easier to sit and contemplate what the structures may have looked like back when tens of thousands of people would have called it home. To think about how every one of these structures would have been built and painted by hand.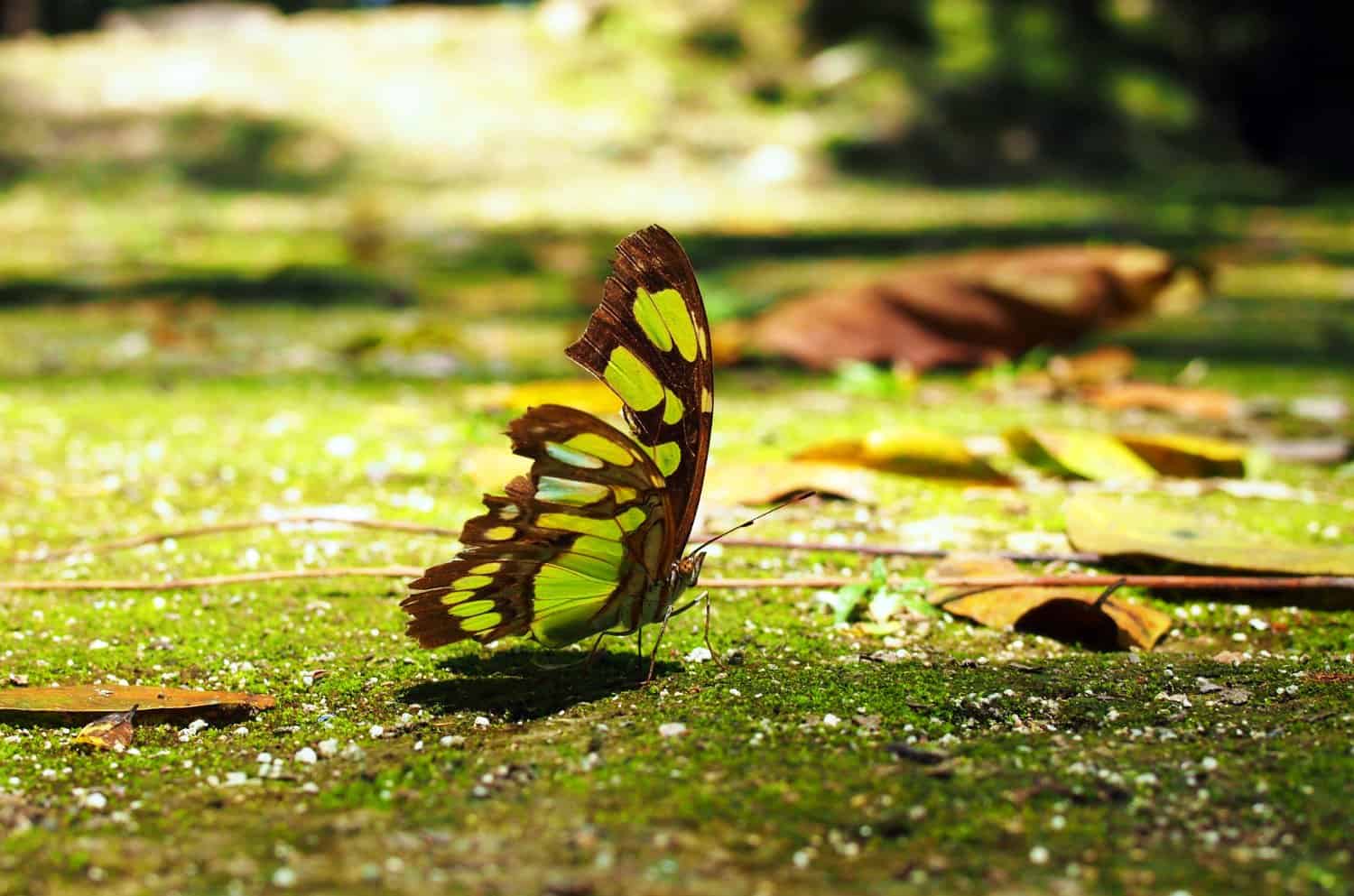 One other thing I loved Cahal Pech is that it's in a constant state of evolution. There's still plenty of archaeological activity taking place even today as many parts of complex have yet to be excavated, artefacts are therefore still being discovered, and some of the ruins are in the process of being reconstructed.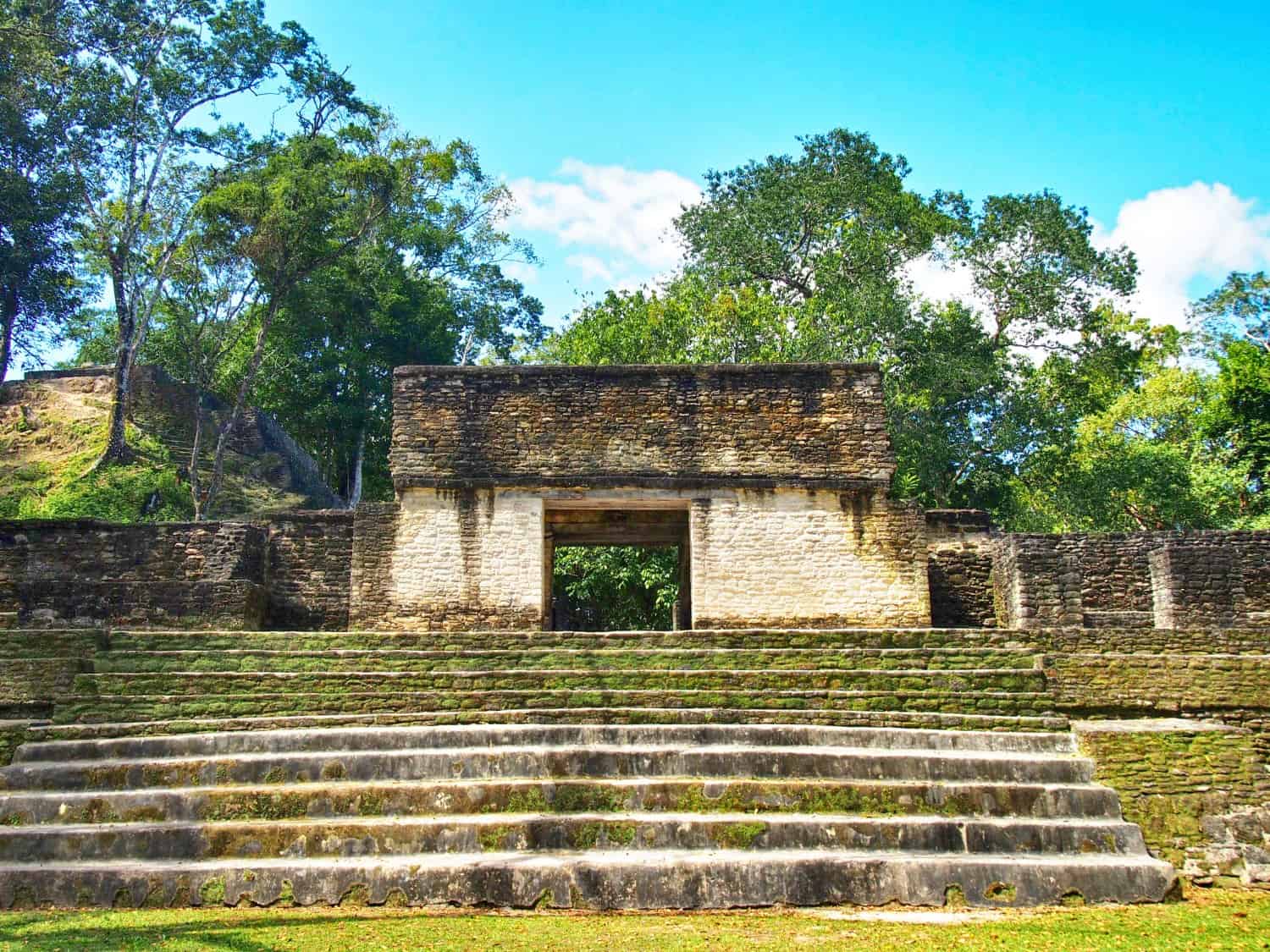 So, Cahal Pech. Is it a must-see in Belize? Nope.
It's a small site, so there isn't a huge amount to explore, and I wouldn't recommend going out of your way just to visit. There are more exciting Mayan ruins in Belize. But if you're in San Ignacio already? It's worth the effort to hike up the hill and spend an hour or so checking it out.
After all, it's not often you'll get the opportunity to wander around a bunch of 3,000 year-old ruins and have them all to yourself.
By this point on my trip, I have to confess that I was starting to feel ruined-out. By this point, I had the motivation to see one more Mayan ruin before calling it quits
Fortunately, I'd saved the best one for last.
It was time to head into Guatemala.
Continue Reading
Cost of Travel in Belize: Planning a trip to Belize? This post covers exactly how much you can expect to spend on a mid-range budget. I keep track of every cent I spend in order to ensure my budget breakdowns are as accurate as possible.
Xunantunich: My Favourite Ruins in Belize: I loved Cahal Pech, but it had nothing on Xunantunich! I couldn't get enough of these wonderful Mayan ruins. I definitely recommend visiting them after you spend time at Cahal Pech.
Sunrise at Tikal: A Travel Highlight: Talk about a breathtaking experience! If you're planning on heading into Guatemala after you finish up in Belize, you have to head to Tikal! Just make sure you don't fall for the lamest bribe attempt ever at the Belize-Guatemala border!
Note: All of the photos in this post were taken by my partner, Dave. That's because I dropped my laptop while my SD card was still in it and I lost most of my photos from Belize and Guatemala. Thanks for letting me steal yours, Dave!
Related Articles on Belize

🇧🇿 20 Incredible Things to Do in Belize
💰 How Much Does it Cost to Travel in Belize?
🐒 Xunantunich: My Favourite Mayan Ruins
🚌 San Ignacio to Placencia via the Worst Travel Day Ever
🙅🏼‍♀️ The Belize-Guatemala Border and the Worst Bribe Attempt Ever