It's time for me to leave Mexico. I thought after six months here I'd be ready but I'm not.
Prior to arriving in Mexico, I'd spent three months in the US. I wasn't ready to leave when we did — there were a lot of tears and a promise to return soon.
Before the US, Vietnam, a country I wanted to spend much longer than a month in.
Before that, Thailand — a country that's never easy for me to leave.
New Zealand: Somewhere I haven't been able to stop talking about since leaving, and somewhere I keep trying to convince Dave to move back to. You know, just until I'm ready to leave.
There are so many challenging moments in travel — navigating unfamiliar cities, attempting to communicate in a language you only know one word of, trying to avoid getting robbed, scammed, lost or sick.
For me, by far the hardest aspect of travel is leaving.
It's ridiculous that, as a full-time traveller, I find myself in tears when I have to leave 80% of the countries I travel through. I develop a strong attachment to the places I visit, one that I'm almost never ready to break. I hate the feeling of moving on when I've found somewhere so amazing and it hurts my heart to do so.
And yet, on the other hand, I spend an unhealthy amount of my day gazing at maps. Today, I spent an hour plotting my predicted travels for 2014 so that I could see what my travel map would look like in ten months time. The day before that, I spent several hours researching Guatemala and planning routes and hikes and tours and where I wanted to stay and what I was going to eat. I spend a significant amount of my time planning for future travels and devouring books about countries I've yet to visit. In my head I've planned a road trip from London to Cape Town in an American school bus, a scooter trip through Southeast Asia, an RV adventure across the United States, a Mongol Rally route from London to Ulan Bator.
I'm a mess.
I've agonised over writing this post because I don't want to appear as if I'm complaining about my life — I'm not. I have a wonderful life, one that offers me the freedom to see the places I've spent my life dreaming of visiting. Travel has changed my life in so many positive ways and I wouldn't change anything about the past few years. This is absolutely a first world problem and one I know I shouldn't be working myself up over.
So what do I do?
I'm writing this at 10:15pm on an overnight bus from Cancun to Belize City. Part of me wants to get to Belize, turn around and head back into Mexico, a fresh six month visa in my passport. I don't want to leave. However, the other part of me is so incredibly excited to be finally visiting Belize. I've wanted to visit for so long, I've dreamed of exploring Central America for years. I'm finally doing it — I'm living out yet another one of my travel dreams.
So why do I feel so upset?
Unless I have an terrible time in Belize, I can tell you that two weeks from now I'll be feeling the same about there. I'll be sitting in my apartment in Caye Caulker, dreading getting on a plane to Portland — a city I'm returning to because I was so distraught to leave last August — and wanting to change my plans around and stay in Belize forever.
Do you see why I said I'm a mess?
Having the freedom to decide to go where I want whenever I choose is something I'm so grateful for and wouldn't want to ever lose. I love that I'll be heading to Portland in two weeks, purely because I was missing the food and wanted to eat yams for breakfast at my favourite restaurant. If you'd have told me that this would ever be a possibility in my life three years ago I wouldn't have believed you — it wasn't something I thought was an attainable, realistic goal. Now that this is my life, I wake up every morning and remind myself how lucky I am.
However, having the freedom to fall in love with practically every place I visit emotionally drains and exhausts me when my life is forever full of goodbyes.
I think the reason why I find leaving so hard is because I never know when I'll return — or if I ever will. In the early months of my travels, I missed a few of the major tourist sites in cities because I was feeling tired or had work to catch up on, rationalising that it was okay because I'd return at some point and then I'd get to see everything I missed. The more I travel and the longer my list of places to visit grows, the less likely this seems.
When Dave I first started travelling together, we both decided that at some point in the future, when we'd seen a lot of the places we most wanted to visit, we'd slow down our travels and start spending around three months in a place. We started a list to keep track of all the places that we'd like to return to in the future to spend one of these three month stints. Here's the list:
Chiang Mai, Koh Chang, Koh Yao Noi, Ubud, Luang Prabang, Siem Reap, Amsterdam, Lake Como, Ljubljana, Chefchaouen, Budapest, Zagreb, Sarajevo, Veliko Tarnovo, Istanbul, Saigon, Melbourne, Hobart, Raglan, Wellington, Penang, San Francisco, Portland, Seattle, New York City, Montreal, Flagstaff, Austin, Guanajuato, Valladolid… 
That's over seven years worth of slow travel, and I'm certain we'll have plenty more places added to the list by the time we finish up in Central and South America. We also have a list, just as long, of places we haven't visited but hope to get to within the next few years.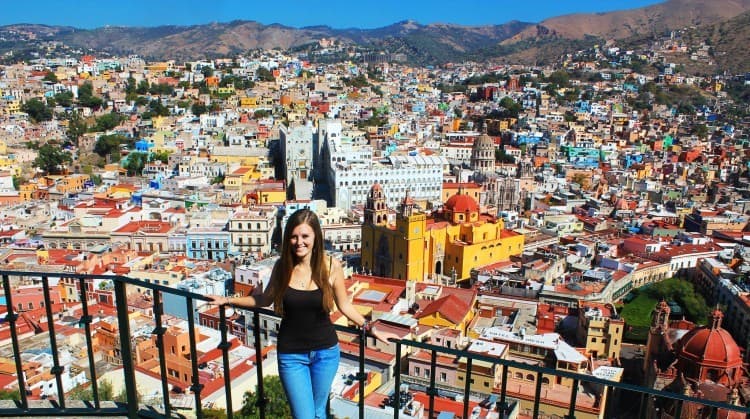 Clearly, the solution is to find a way to be in 20 places at once — so I can have that breakfast of yams in Portland, relax on the beach in Koh Yao Noi, eat tacos in Valladolid, wander aimlessly in awe in Chefchaouen and watch an incredible sunset in Lake Como.
Until that's a possibility, however, I need to find a way to realise what my priorities are, and I need to stop worrying that I'm always going to make the wrong decision.
The reason why I'm writing this post now is that I'm struggling to decide if my current travel plans are what's right for me. I miss Southeast Asia, so, so much — more than any other region in the world — several times a week I'll consider giving up my current plans to explore Latin America and jumping on a plane to Chiang Mai.
Yet, I know that if I were to do this I'd end up regretting it. This year, I'll be travelling through every country in Central America, island hopping in The Galapagos, hiking to Machu Picchu, trekking in the Amazon, driving across the Bolivian Salt Flats, visiting Iguazu Falls and finishing up the year with a cruise to Antarctica. I feel that this year could be my best travel year to date and I couldn't be more excited about what the next ten months hold.
The problem is, I've fallen in love with so many places over the last few years that I constantly find myself yearning to return to them, even when I'm in a place I'm completely and utterly in love with.
So what's the solution?
I think the solution is to learn to be present.
To become better at making decisions.
To be happy and content in the place I'm currently in.
To accept that goodbyes are a tough but necessary part of choosing to live the life I do.
To trust my gut feelings.
And to stop freaking out that I'm missing out on hundreds of amazing experiences by choosing to follow a certain path.
How hard can it be?