I don't like ruins.
I mean, I really don't like ruins.
Years and years of being dragged from ruin to ruin by my parents on family holidays has generated a deep rooted desire to avoid anything mildly related to wandering in scoorching temperatures, staring at centuries-old piles of rocks.
Rocks that looked a little bit like this.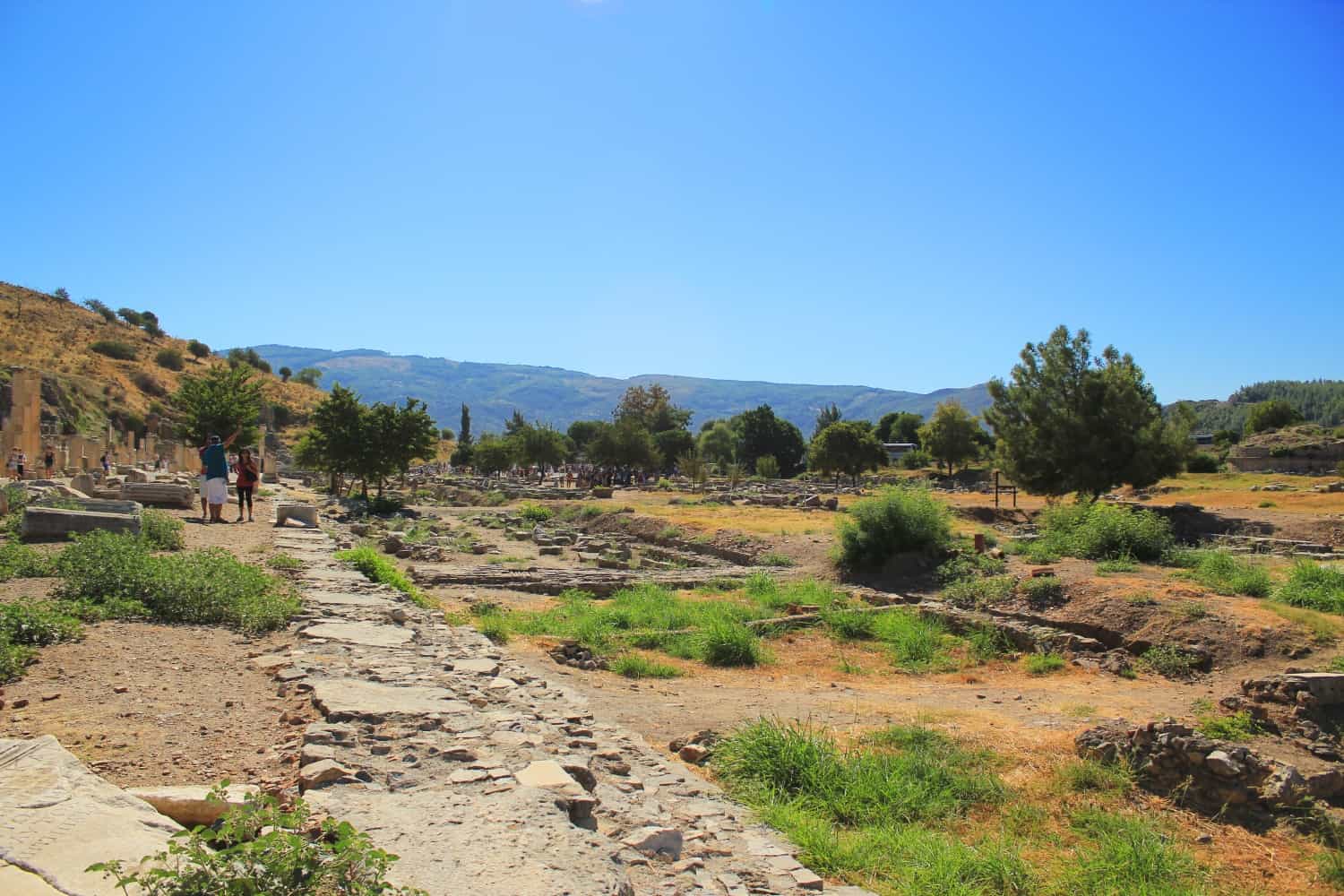 So when Dave and I decided to spend six weeks travelling around Turkey this summer, I knew that a lot of our time was going to be spent exploring ruins. Unfortunately for me, Dave is a complete classics geek and loves anything that's old and rocky.
I was going to have to put aside my expectations and force myself to enjoy doing something I'd usually avoid.
I was going to have to pretend I like staring at old rocks.
First stop, Ephesus.
Before coming to Turkey, Ephesus was one of the few places I'd read about and although the photos made it look incredible, I was still apprehensive about spending hours wandering around in 40 degree heat with tens of thousands of other tourists.
We'd heard from others at our guesthouse in Selcuk that the best way to see Ephesus is either in the early morning or late afternoon. Assuming that arriving at 9:30am would be early enough, we set off towards the entrance only to see it absolutely packed with tour buses, tourists and touts.
Maybe we should have waited until late afternoon…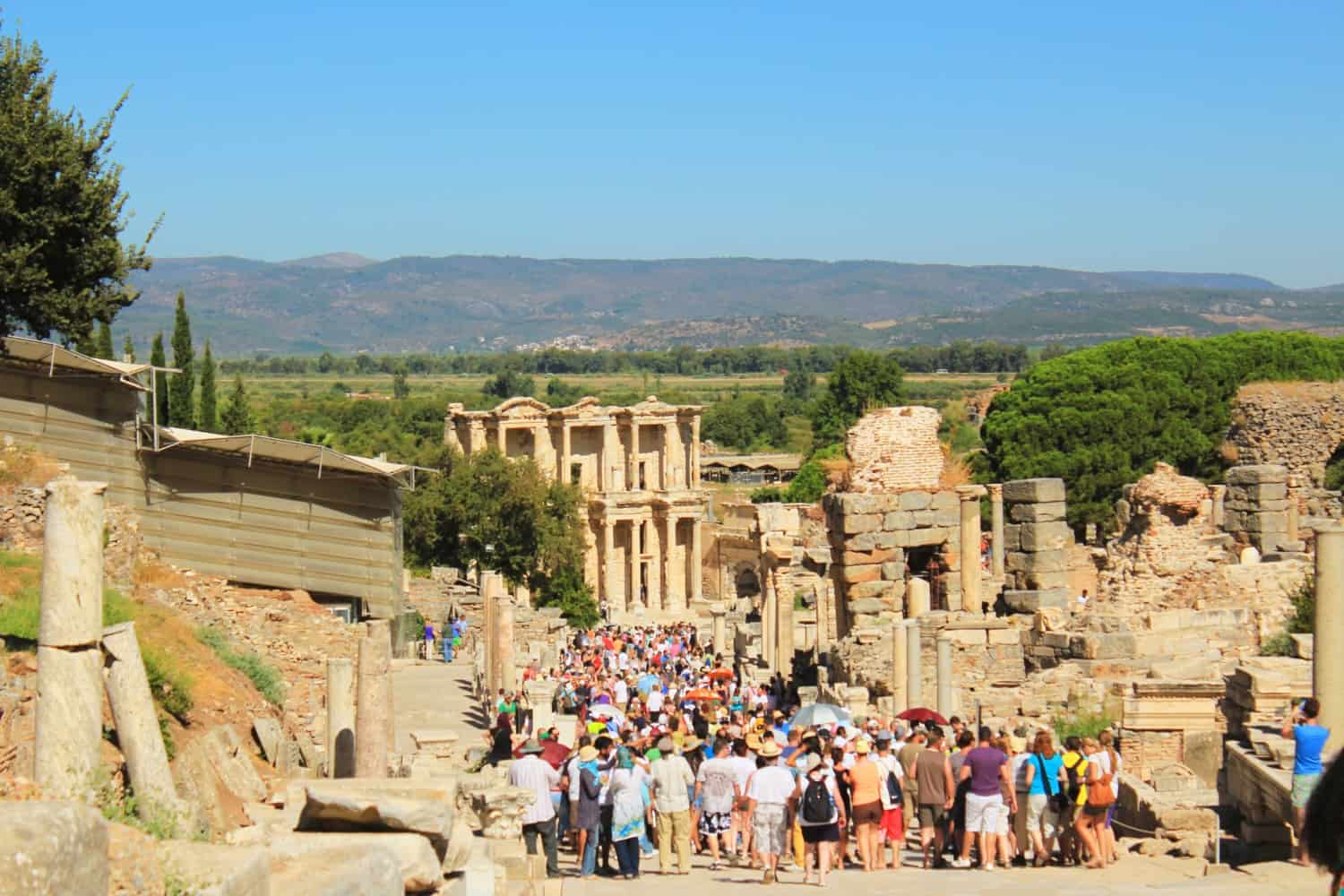 Despite the heat, and despite the crowds, I couldn't help but feel a rush of excitement as we started to explore the ruins. Ephesus was unlike any other place I've visited.
These ruins were seriously impressive.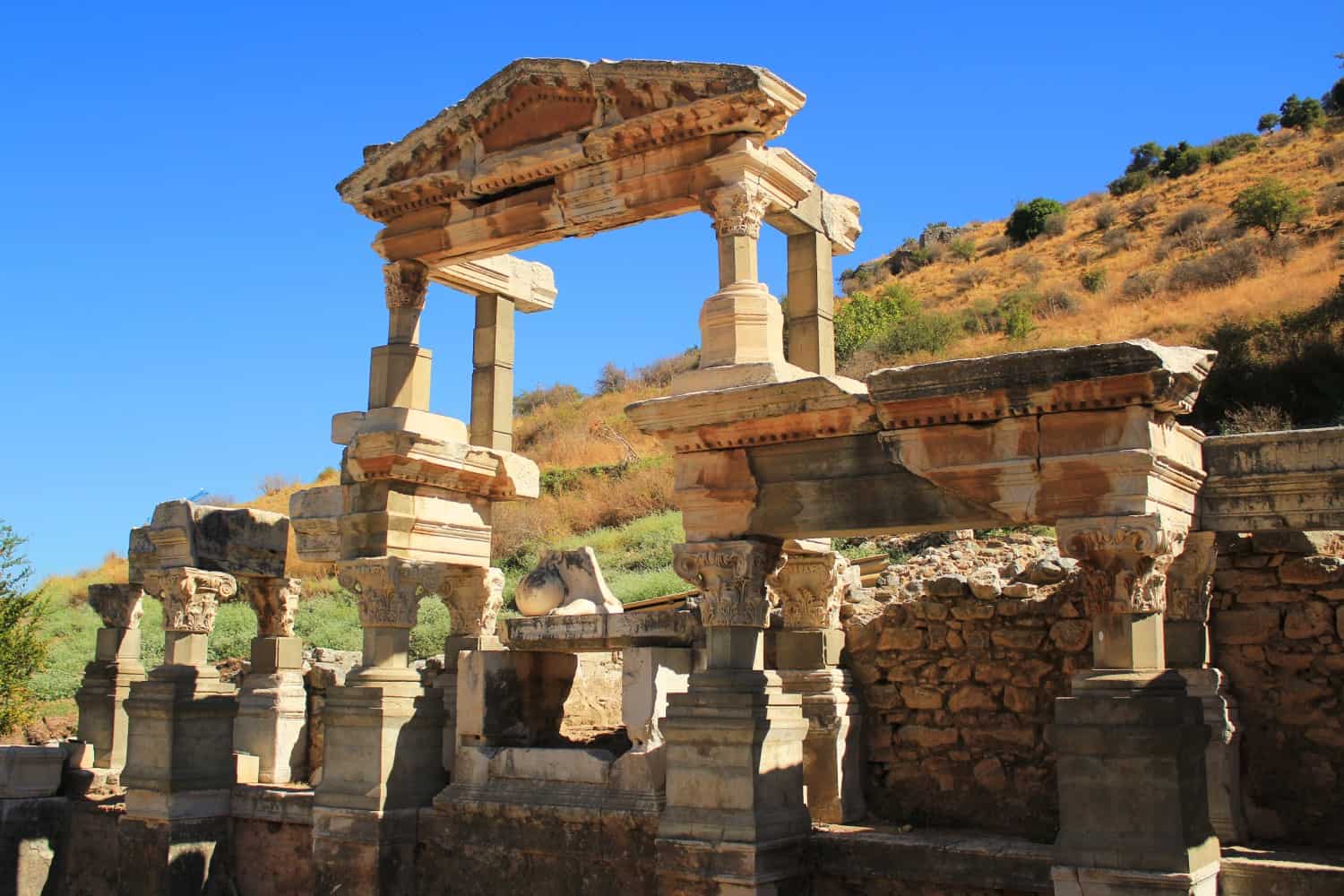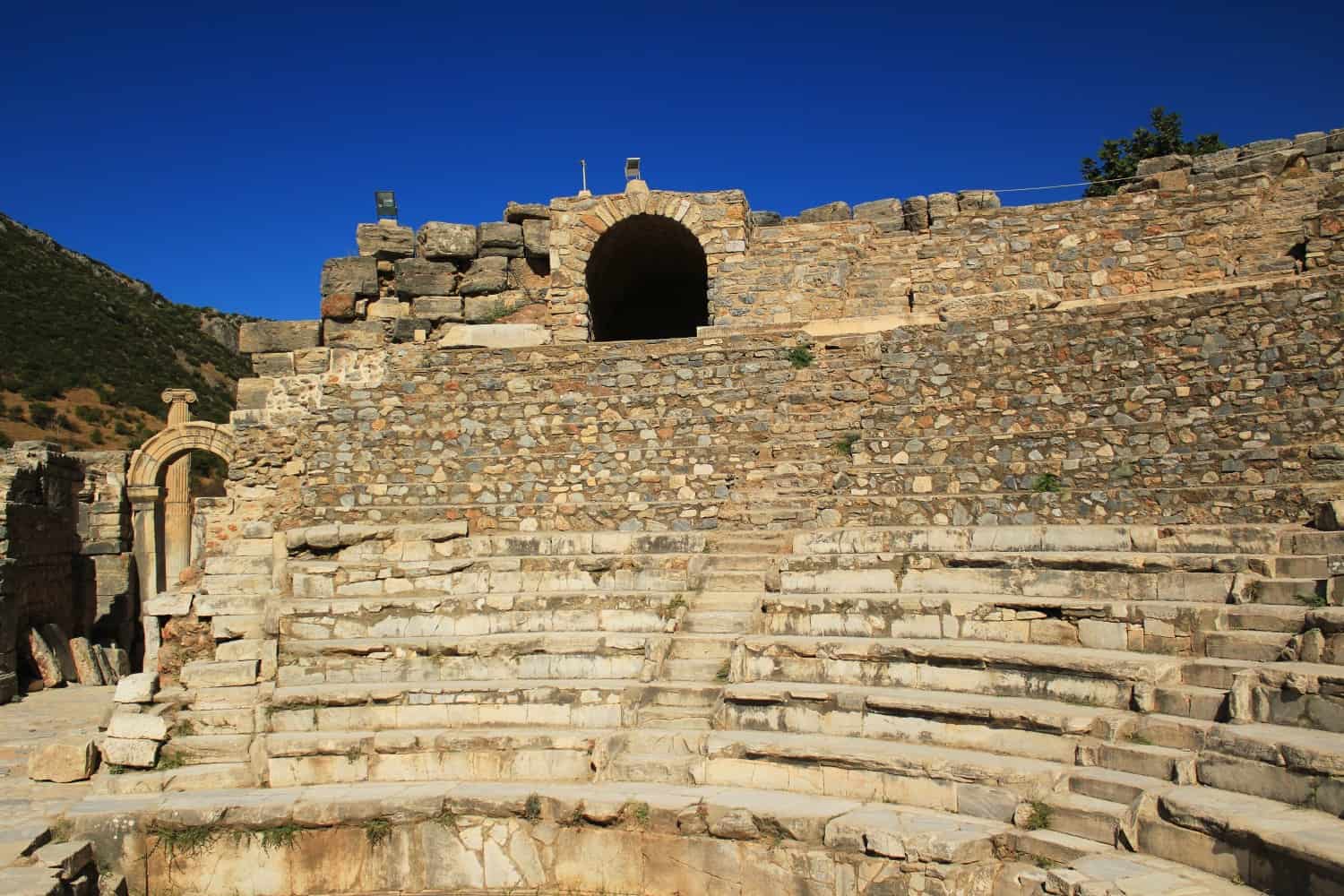 Not only were the ruins impressive, but the surrounding landscape was absolutely stunning too. Surrounded by forest-clad mountains and hills, the plain of Ephesus is blanketed with fragrant pines and groves of olive trees, fields of cotton and tobacco stretching out towards the sea.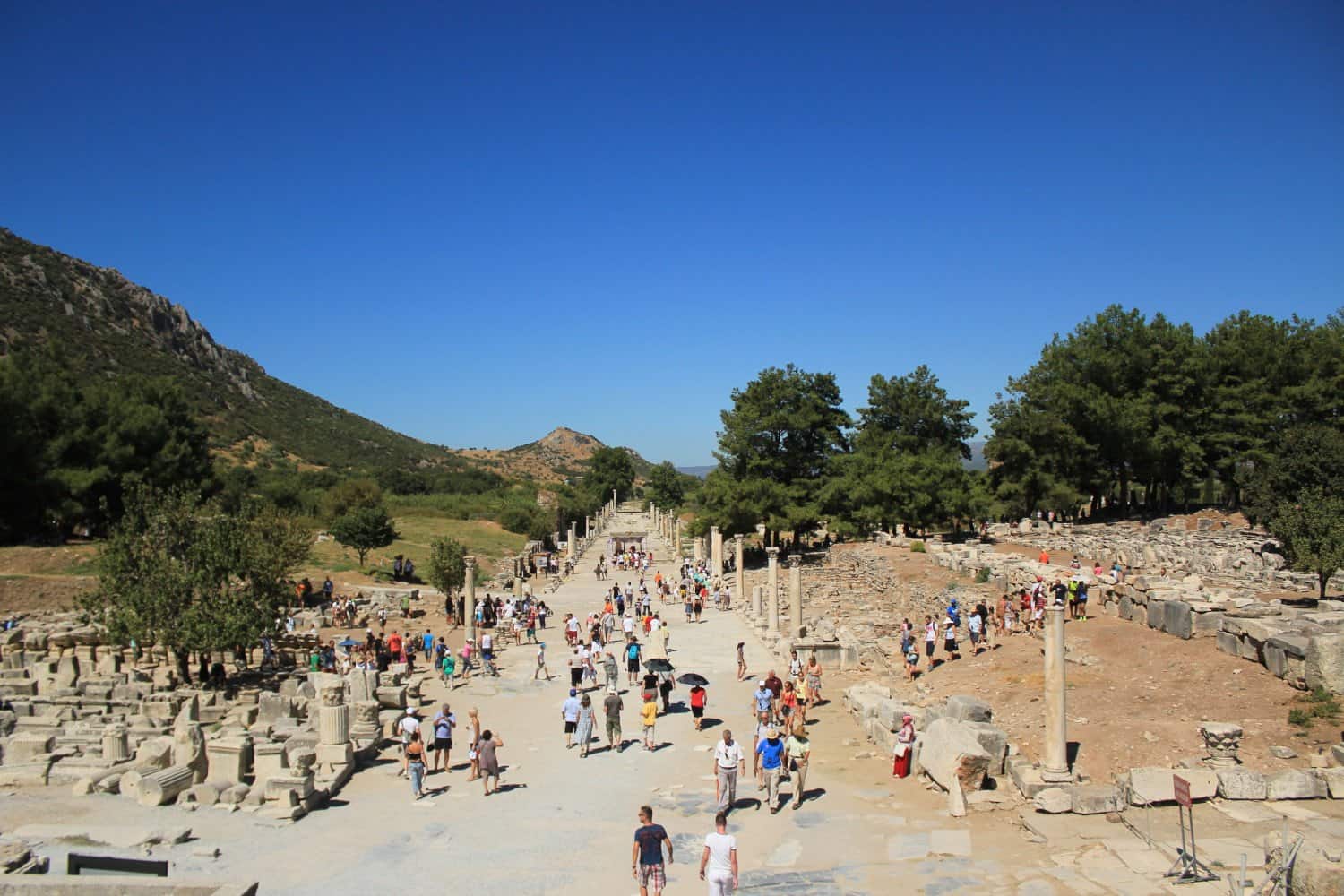 Like the rest of Turkey, cats were absolutely everywhere and these ones were only too happy to make their home among the ruins where they can spend all day being fed and petted by tourists.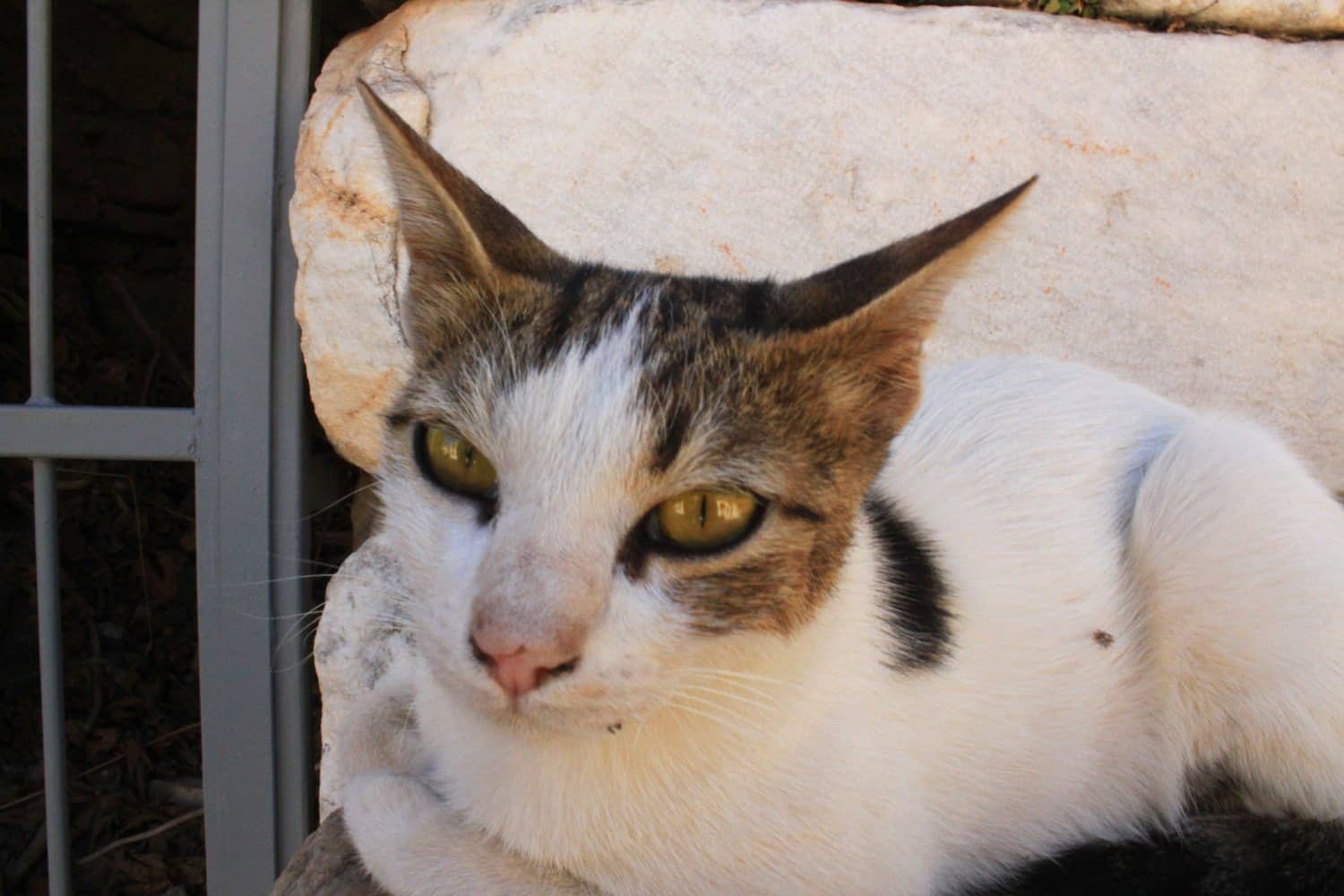 The highlight of my day was the gorgeous, and ridiculously impressive, Library of Celsus, one of the largest libraries of the ancient world. Visible from almost anywhere in Ephesus, it was understandably the busiest and most chaotic part of our time spent there.
However, it was well worth fighting through the crowds to spend ten minutes wandering around the incredible structure and it definitely had me rethinking my original opinion of ruins being "just a pile of old rocks"…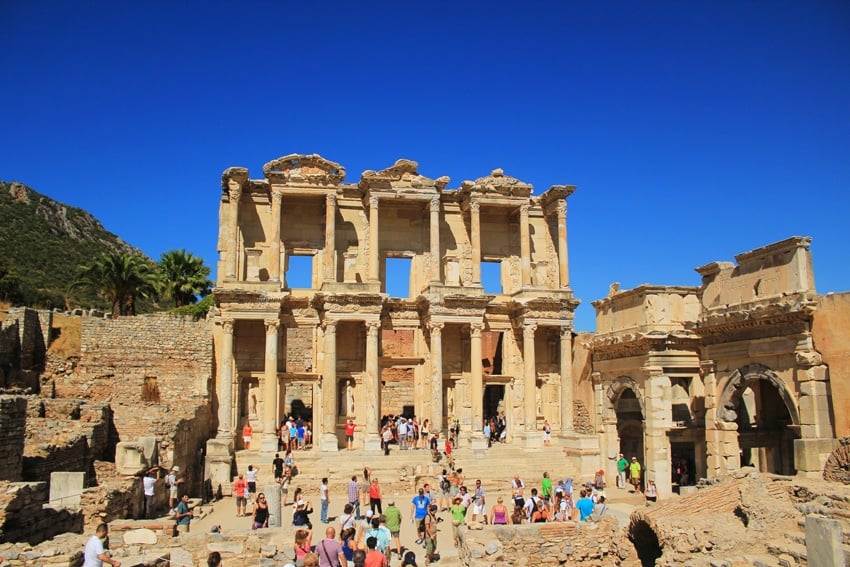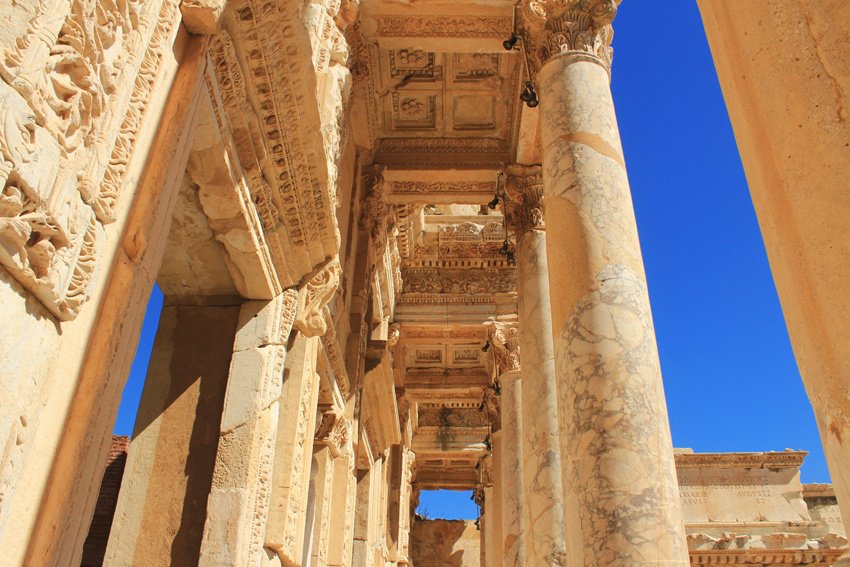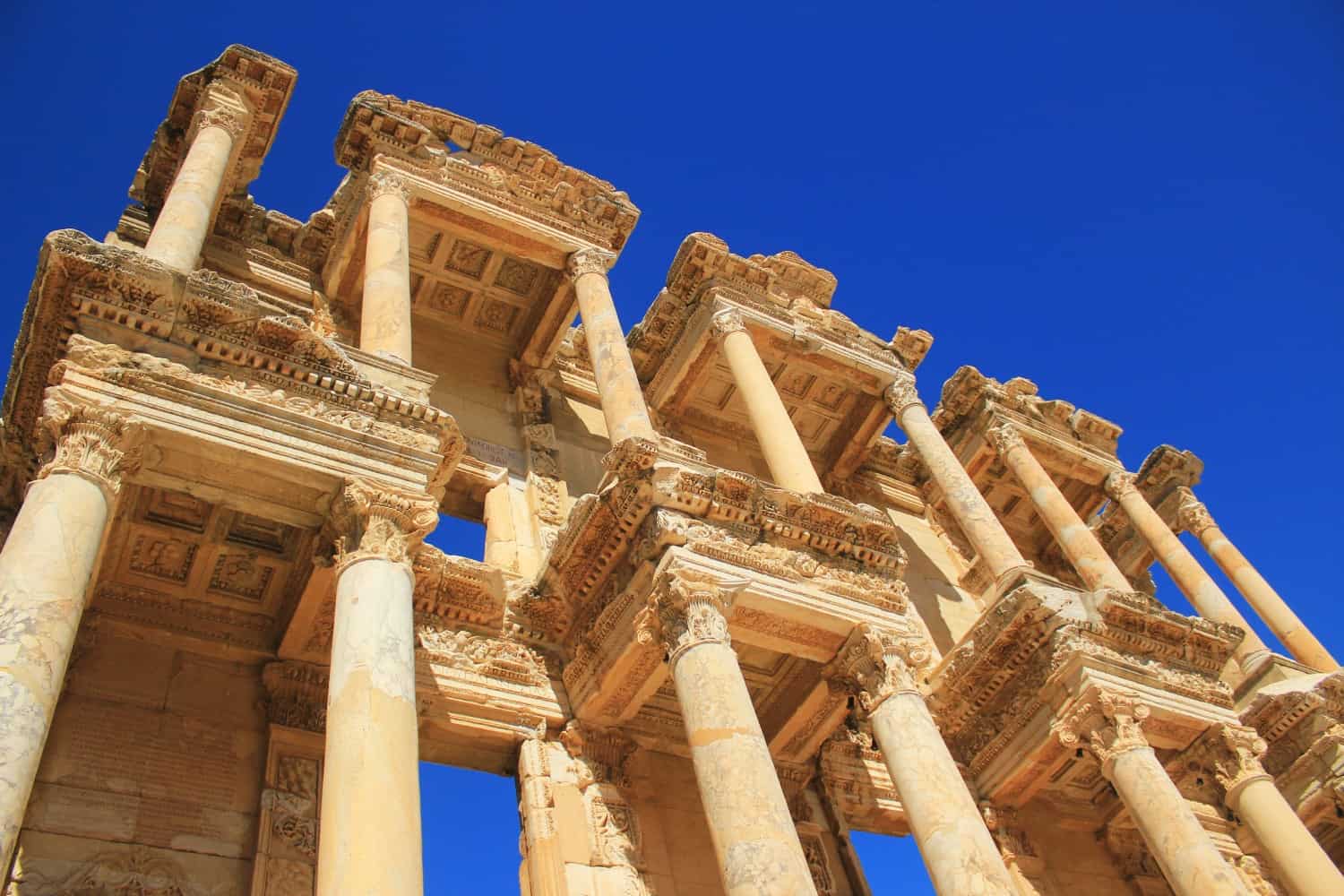 With the temperatures rising to the mid-thirties, I was rapidly losing energy yet reluctant to stop exploring. Thankfully, we then reached the Great Theatre.
Originally holding 25,000 people, the theatre was the one place in Ephesus that wasn't overrun with tourists. Gritting my teeth and forcing myself to climb to the highest point, I was rewarded with a brief moment of quiet and solitude, something I was desperately craving after the chaos of the past few hours.
I was enjoying my peace and quiet when all of a sudden loud cheering and applause broke my chain of thoughts. A crowd had gathered just outside the theatre and were jumping up and down in excitement at the people in badly-fitting costumes charging down the hill.
Who could possibly be causing such a stir?
Why, it was only good old Mark Anthony and Cleopatra!
As we sat in the searing heat and cringed while we watched two gladiators battle each other in a terribly choreographed fight, I knew it was time to leave…
Yes, Ephesus was ridiculously hot, and yes, it was absolutely packed with people, but seeing the ruins up close was a wonderful experience and 100% worth the chaos.
It even has me craving to explore more ruins while in Turkey…
Related Articles on Turkey

🇹🇷 20 Things to Do in Istanbul, Turkey
💰 The Cost of Travel in Turkey: A Detailed Budget Breakdown
🧕🏼 What's it Like to Travel in Turkey as a Solo Woman?
👽 Pamukkale: One of the Strangest Landscapes on Earth