Ask me about my favourite country in the world and I'll tell you about Mexico.
I've been fortunate to have visited over a hundred countries during my past decade of travel, but it's Mexico that never fails to leave me swooning.
I love this country so much that I can't recommend visiting highly enough. Not only is Mexico full of beautiful scenery, world-class beaches, and wonderful locals, but it's relatively inexpensive, too. And the food. The tacos! Mexico is worth visiting for the food alone. And yes, I want to reassure that it is safe to visit.
As I write this now, in January 2023, I've spent a whopping seven months in Mexico, and I'm currently planning on returning for another three in January. Over that time, I've spent several months living in a hippie beach town on the Pacific Coast, two months in central mountain ranges, and two months making my way around the Yucatan. In other words, I've seen a hell of a lot of this incredible country and I'm excited to share this detailed budget breakdown with you all.
Because while I've been making my way across this wonderful country, I've also been tracking every single peso I've spent.
If you're wondering how much it costs to travel in Mexico, let's jump in.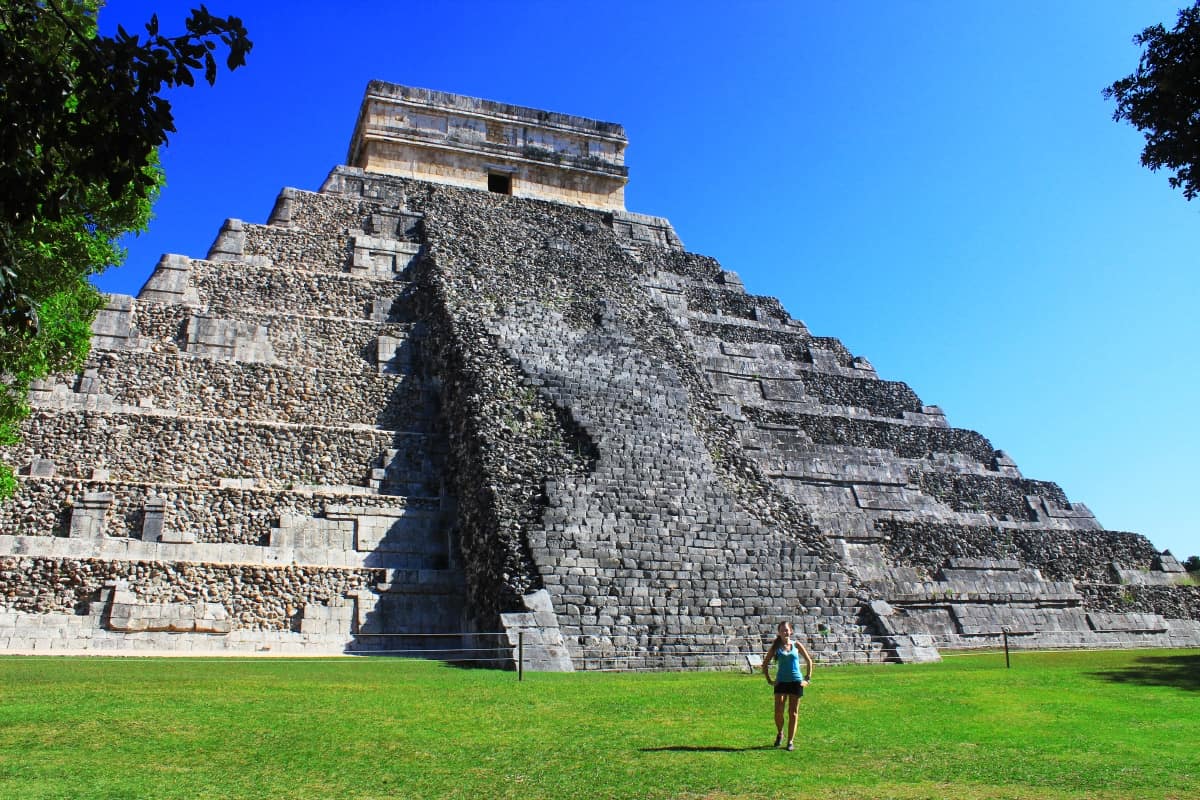 The Cost of Accommodation in Mexico
I'll kick things off by focusing on my backpackers and budget travellers out there. If that's you, you'll be glad to hear that you can get by in Mexico on very little.
The first option you have are hostels. Mexico has hostels in most major city and towns across the country, and they're one of your best options for saving money while still making friends. I always recommend staying in hostels if you're going to be travelling alone!
Hostels in Mexico are similarly priced to the rest of Central America, so you can get by on not very much at all. You can expect to spend around $10-15 a night for a dorm bed, and $30 for a private room, so if you're travelling as part of a couple, you may find you end up spending similar amounts for a private room, as opposed to going with two beds in a dorm.
Airbnb is another option that you're going to want to keep in mind, as staying in a private room (rather than renting out the entire apartment) with a local can often work out to be more affordable as spending a night in a hostel, especially if you're a couple. Head on over to the Airbnb website and you'll find accommodation for as little as $20 a night. You'll be more comfortable than you would be in a hostel, receive faster internet, and will get to hang out with the locals, which is what travel's all about!
If you're on a really tight budget, there are options in Mexico that mean getting to explore the country for free. Couchsurfing has been a budget travel staple for over a decade now, and there are hundreds of thousands of hosts across the country. You'll be able to stay for free with a local and gain an insight into life in Mexico that's tough to experience when staying with other travellers in hostels.
Housesitting is another option if you're going to be travelling without fixed plans. The best option is Trusted Housesitters for Mexico, and you'll want to look at arranging this as far in advance as possible. Housesitting allows you to stay in someone's house for free, usually while taking care of their pets, and is a great way to travel slowly across Mexico without spending much money at all.
Finally, when it comes to free accommodation, you could also check out WorldPackers (use promo code neverendingfootsteps for a $10 discount). Through the site, you'll receive totally free accommodation (and often food) in exchange for a few hours of work each day. Think: working in a hostel, helping with gardening, or even taking care of alpacas. You'll likely make tons of new friends, learn a new skill, and, depending on where you end up, see a side of Mexico that few travellers get to experience.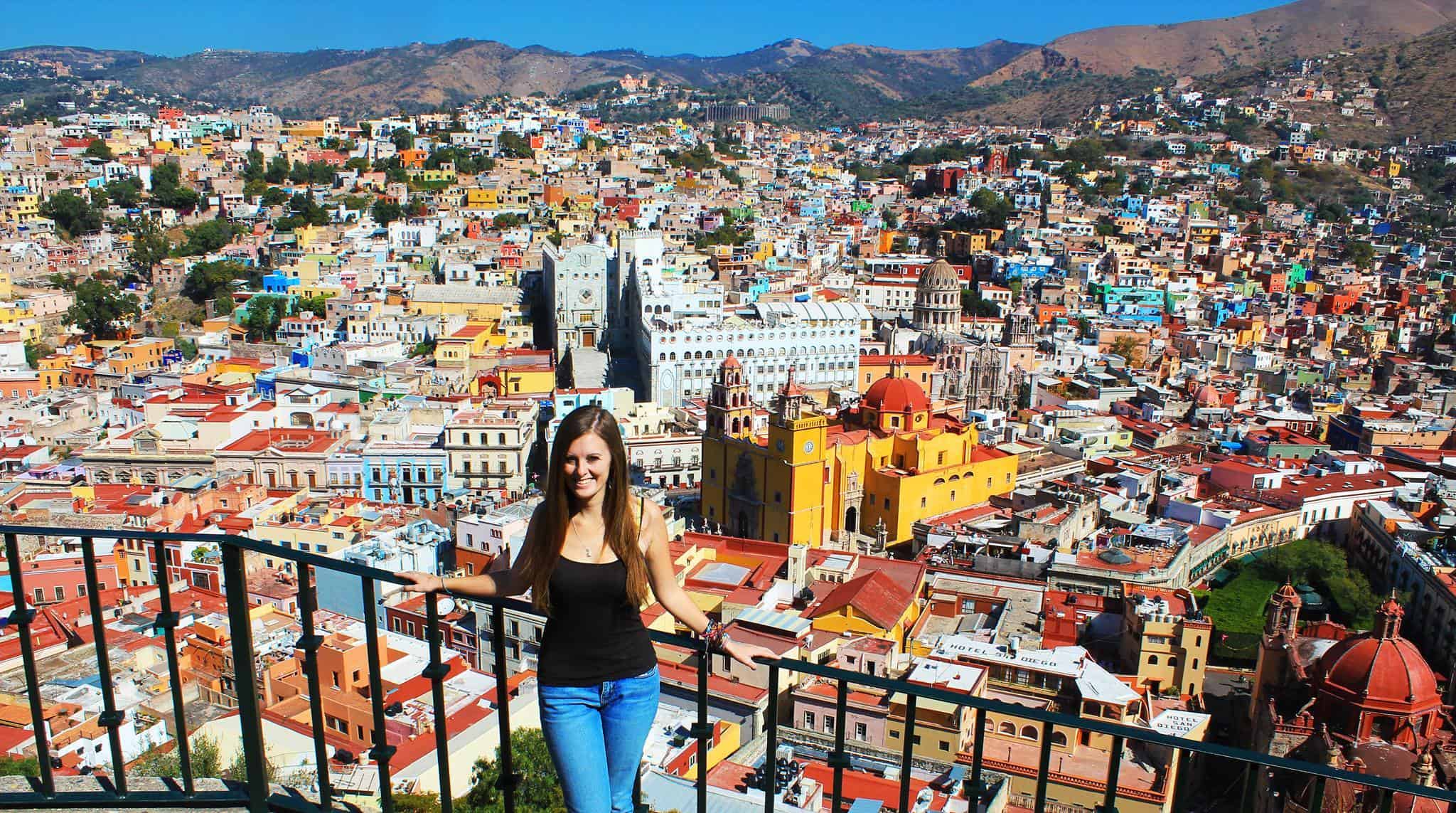 My Accommodation Recommendations in Mexico
Tulum: Ah, Tulum. One of the most expensive places to visit in Mexico, but bargains can still be had. Casa Almendro comes in at $55 a night — a steal for Tulum — and still manages to have the amenities of a luxury hotel. You're within walking distance of the centre of Tulum, so finding a restaurant becomes a hell of a lot easier. You've got a kickass rooftop area with hammocks to lounge in. It's directly opposite a market, so you can easily buy produce from there to cook, if you feel like eating in one night. And you can even rent bicycles to help you explore Tulum in more depth — something I can't recommend doing highly enough.
Puerto Vallarta: I could say this about everywhere I've visited in Mexico, but I love Puerto Vallarta. It's so much fun! With a great beach and delicious food, it combines the two best aspects of Mexican life. But where to stay? I stayed in Hacienda Escondida at $68 a night, and loved its laidback vibe. You've got a lovely pool, surrounded by a beautiful garden. You've got nearby markets and street food for whenever you get hungry. You've got peace and quiet, away from the chaos of downtown. And you've got a lovely owner who is determined to make sure your stay is as perfect as it can be.
Mexico City: If there's one thing you need to know about Mexico City, it's that it's large. And choosing a hotel — and indeed a neighbourhood — can be overwhelming. I recommend going for a place in Coyoacán, and in particular, I love what Finca Coyoacán has to offer, at a price of $56 a night. You'll be in the perfect place to explore the markets and restaurants of Coyoacán, and be able to retreat each nice to a safe haven with a super-comfortable bed, friendly staff, and even free fruit to snack on! There's a reason why this is one of the best-rated properties in the entire city!
Oaxaca: When it comes to Oaxaca, I wouldn't consider staying anywhere other than La Betulia, which comes in at $98 a night. It's in one of my favourite areas of the city, just a few minutes away from the iconic Santa Domingo church, yet is still quiet enough for you to feel as though you're worlds away from the city. And the breakfasts? Too good! What I love about La Betulia is that they offer up Mexican dishes for breakfast, in addition to the more Western flavours, so you'll get to dive into the country's cuisine and eat as the locals do. With some of the most welcoming locals in the city, beautiful rooms, and a propensity for attracting guests that fast become friends, there's no wonder I can't stop singing its praises!
The Cost of Transportation in Mexico
Mexico's a big country, but fortunately, it's home to a solid public transportation system.
Bus is one of my favourite ways to explore the country, and it's one of the cheapest, too. If you're going to be travelling south of Mexico City, I can't recommend the bus company ADO enough. They run luxury buses throughout this part of the country, offering comfortable reclining seats, air conditioning, and Wi-Fi. They're seriously up-market buses and well-worth paying for. I include some of their prices at the end of this section.
For smaller distances, you'll be able to utilise colectivos, which are minivans that fit around 12 people. Just jump on board, tell the driver where you want to go, wait for the other people to get in, and then stop when you're at your stop. They're very affordable. I travelled by colectivo between Playa del Carmen and Akumal (M$25/$1) and it as super-efficient, easy to use, and reasonably comfortable.
Unfortunately, trains don't really exist in Mexico, with a couple of exceptions. Something that's been on my Mexico wishlist for a while now is the Copper Canyon Railway, which runs through Mexico's Copper Canyon and takes around 16 hours. There's also a train that runs between Guadalajara and Tequila, which is known as the Tequila Express. Aside from those two journeys, though, you won't be riding the rails while you're in Mexico.
Once you're on the ground, taxis are prevalent and Uber is available within several major destinations, like Mexico City, Cancun, Guanajuato, Tijuana, and Puerto Vallarta. There's also the Cabify app, which works similar to Uber, to check out, too. If you take regular cabs, you can expect to pay around M$20 to M$25 per km — as with basically every country in the world, expect to have a struggle to find a taxi driver that's using their meter!
If you're confident about driving in another country, you could always look into renting a car to explore the country. I have several friends who have done this and were surprised by how safe it felt to do so. They had no major incidents! A week-long car hire out of Cancun costs $100 for an economy option, so the prices aren't too bad. I use Skyscanner to find the cheapest car rentals.
Finally, I want to talk about flying in Mexico. If the distances are large (say you want to travel from Puerto Vallarta to Cancun), it makes more sense to fly. Mexico is a vast country and overland distances can take many days. I flew from Guanajuato to Cancun to save on the journey time and it ended up costing just $50.
Here are some typical overland transportation costs you'll come up against while you're travelling in Mexico:
Bus ride from Cancun Airport to Tulum: M$262 ($14)
Bus ride from Tulum to Playa del Carmen: M$88 ($5)
Bus ride from Playa del Carmen to Valladolid: M$156 ($8)
Bus ride from Mexico City to Oaxaca: M$332 ($17)
Bus ride from Mexico City to Puebla: M$98 ($6)
Bus ride from Puerto Vallarta to Sayulita: M$42 ($2)
Ferry ride from Playa del Darmen to Cozumel: M$200 ($11)
The Cost of Food in Mexico
If the food doesn't end up being the highlight of your time in Mexico, I'll be more than shocked. After all, I'm the person who regularly plans trips to Mexico for the sole reason of eating as much food as possible.
In fact, Mexico is my number one country in the world for eating.
And most exciting of all? The local food in Mexico is so cheap! You can get by on $1 a meal if you're on a tight budget, but if you're willing to splurge, you'll be looking at paying as much as $5-10 per meal. It's all so inexpensive. And delicious! Have I mentioned that it's delicious?
One dish that you have to try in Mexico is cochinita pibil — it's my favourite thing to eat in the country! Cochinita pibil is pulled pork shoulder that's been slow-roasted and braised in achiote, orange juice, and lime. Throw some pickled onions on top, and you have the most incredible dish. It's tender, tangy, full of flavour, and you can eat it in sandwiches and tacos for a dollar or two. You'll find it everywhere in the Yucatan.
Tacos are probably going to fuel your Mexico sightseeing activities, as they're cheap, delicious, and easy to find. You'll eat them in a corn tortilla rather than a flour one that's more popular in Western countries, and there are dozens of different flavours to choose from.
One of my favourites is tacos al pastor, which features schwarma-style pork and grilled pineapple, but I also love the chorizo, carnitas (deep-fried pork), and carne asada. In case you hadn't realised, yes, I'm a big fan of pork.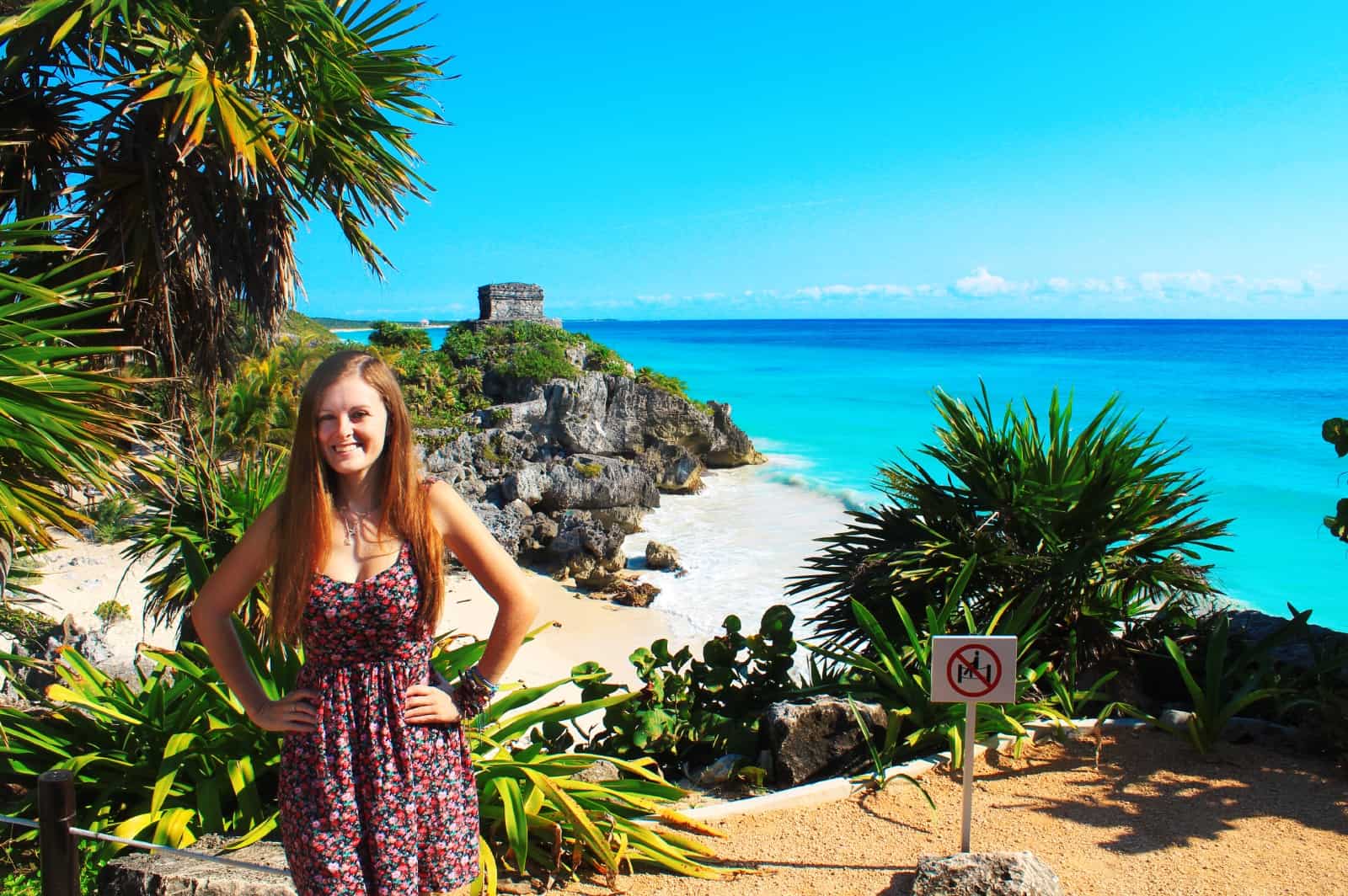 The Cost of Activities in Mexico
The cost of your activities are going to vary based on which part of the country you're going to be visiting. In the Yucatan, much of your pesos will be spent on ruin-hopping and jungle-trekking; on the Pacific Coast, you'll all about whale-watching and surfing.
These are the entrance fees (2021) to many of the popular attractions across the country:
Entrance to Chichen Itza: M$242 ($13)
Entrance to Coba ruins: M$75 ($4)
Entrance to Tulum ruins: M$70 ($3.50)
Entrance to Cenote Dos Ojos: M$350 ($18)
Entrance to Guanajuato's Mummy Museum: M$50 ($3)
Entrance to Mexico City's National Museum of Anthropology: M$70 ($4)
Entrance to Oaxaca's Hierve el Agua waterfalls: M$25 ($1.50)
Entrance to Mexico City's Frida Kahlo Museum: M$25 ($1.50)
Entrance to a Lucha Libre wrestling match: M$100 ($5)
As you can see, the attractions are all pretty reasonably priced.
Let's now take a look at the typical activities you can do in Mexico, as well as their costs. Whenever I visit a country, I always make sure to check out the tours that are available on Get Your Guide. I book 99% of the tours I take through there.
Other activities include:
Early entrance to Chichen Itza: $55
Sightseeing and Snorkelling catamaran cruise from Cancun: $65
Rio Secreto underground river tour: $85: $144
Luxury sailing and snorkelling tour from Cabo San Lucas: $84
Mexico City market and street food tour: $45
Jungle buggy tour from Playa del Carmen with cenote swimming: $90
Snorkelling tour to the famous Marietas Islands from Puerto Vallarta: $85
Overall, then, if you're going to be travelling to Mexico on a budget, you can see that the activities are really going to be where your costs start to increase. Still, I don't think the prices for the tours are outrageous — they're similar to what you'd pay in the U.S. — although they may be something you'll want to skip out on if you're watching your money.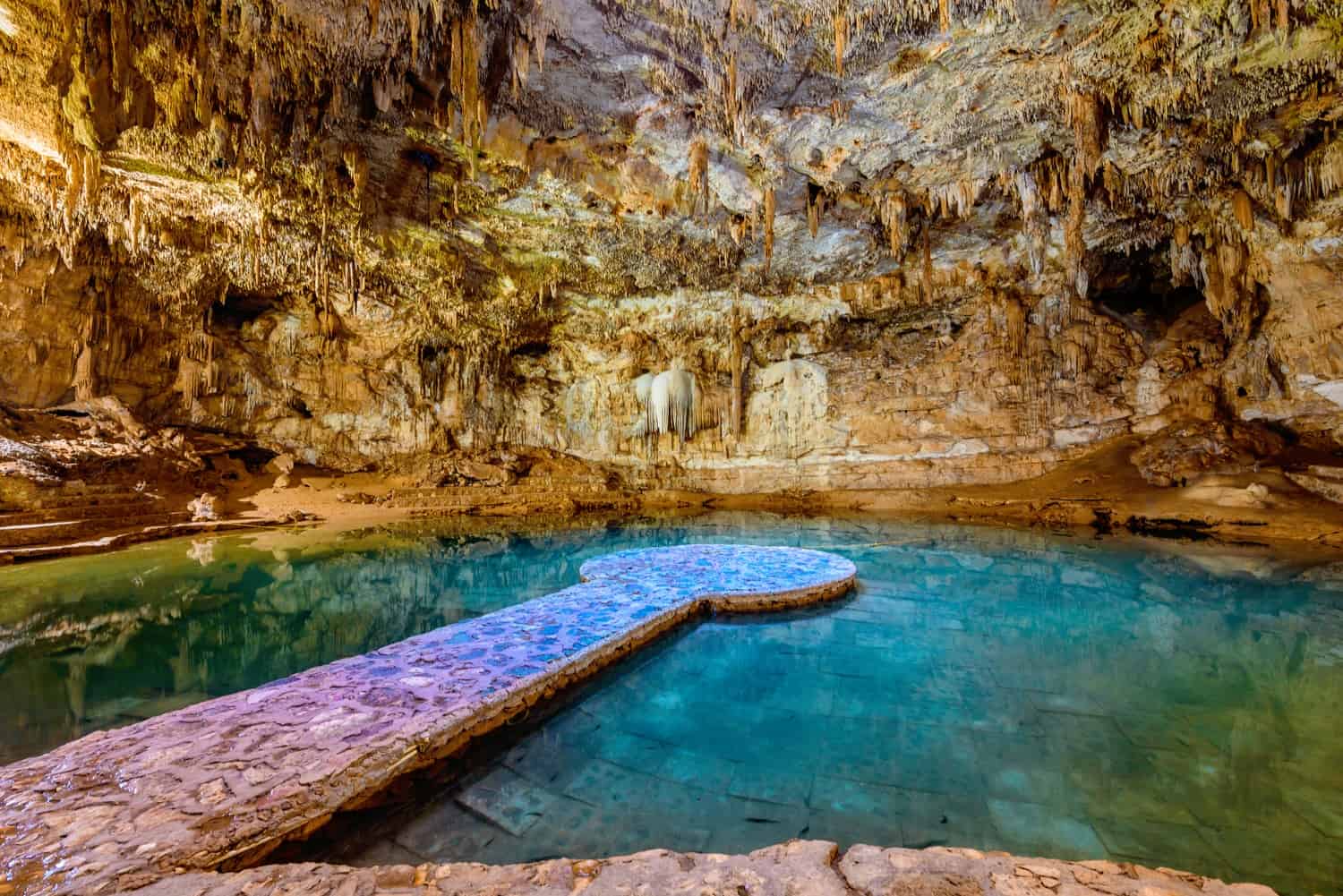 The Cost of Miscellaneous Items in Mexico
A Mexico guidebook: A guidebook will give you an in-depth look into Mexico's culture, suggest the perfect itineraries for the amount of time you have, and offer recommendations for where to eat and what's most worth doing. I like Rough Guide's guidebooks, and their Mexico offering receives great reviews.
Travel insurance: If you've read any other posts on Never Ending Footsteps, you'll know that I'm a great believer in travelling with travel insurance. I've seen far too many Go Fund Me campaigns from destitute backpackers that are unexpectedly stranded in a foreign country after a scooter accident/being attacked/breaking a leg with no way of getting home or paying for their healthcare. These costs can quickly land you with a six-figure bill to pay at the end of it.
In short, if you can't afford travel insurance, you can't afford to travel.
Travel insurance will cover you if your flight is cancelled and you need to book a new one, if your luggage gets lost and you need to replace your belongings, if you suddenly get struck down by appendicitis and have to be hospitalised, or discover a family member has died and you need to get home immediately. If you fall seriously ill, your insurance will cover the costs to fly you home to receive medical treatment.
I use SafetyWing as my travel insurance provider, and recommend them for trips to Mexico. Firstly, they're one of the few companies out there who will actually cover you if you contract COVID-19. On top of that, they provide worldwide coverage, don't require you to have a return ticket, and even allow you to buy coverage after you've left home. If you're on a long-term trip, you can pay monthly instead of up-front, and can cancel at any time. Finally, they're more affordable than the competition, and have a clear, easy-to-understand pricing structure, which is always appreciated.
With SafetyWing, you'll pay $1.50 a day for travel insurance.
Departure tax: One thing you'll want to pay attention to as you buy your transport to Mexico is whether the departure tax has been included in your booking. For most airlines, it will have been, but if it's not, or if you'll be travelling into Mexico overland, you'll be up for paying a departure tax when you leave.
I actually travelled overland from Mexico to Belize and was told I had to pay the departure tax (M$1,150/$60) when I crossed the Mexican border. Fortunately, I'd done my research in advance and printed out an itemised receipt of my flight into Mexico. That receipt showed that the departure tax had been included in the flight price, so I was free to skip out on paying it. The 30-odd people on my bus weren't so lucky.
A dry bag: If you're going to be hitting the beaches in Mexico or taking any boat trips, I highly recommend packing a dry bag to take with you. A dry bag has saved me while travelling on so many occasions:
On a kayaking trip from Koh Yao Noi to Koh Nok, in Thailand, a freak wave splashed over me, as well as my camera and phone. Had I not had them in a dry bag, the water damage would have likely destroyed them.
On a ferry ride in Thailand, the boat sprung a leak and began to sink. I was able to put my laptop, camera, hard drive, passport, and money in my dry bag, seal it up, and know that they'd stay safe and dry if the worst were to happen.
I chartered a yacht in Greece and when mooring in tiny bays, was able to fill my dry bag with my camera, towel, and sunscreen, jump in the sea, and swim to the nearest empty beach without worrying about keeping my belongings dry.
I also think dry bags are fantastic for solo travellers on beach days. In French Polynesia, I filled mine with my valuables and took it for a swim with me, rather than having to leave them on my towel while hoping nobody would grab them.
I love all things Sea to Summit, and after trying several of their dry bags out, my favourite is the Ultra-Sil 8L — it's durable, thin, lightweight, and has never let me down — I've been using it for over five years.
A GRAYL water purifier bottle: In countries with unsafe drinking water, I recommend picking up a GRAYL water bottle to save money on drinking while also helping protect the environment. This bottle comes complete with a filter that makes tap water safe to drink — you fill the bottle with water, slide the filter down to the bottom, then drink away. Doing so kills 99.9999% of all viruses, bacteria, and parasites in water and gets rid of any sediment, heavy metals, or weird flavours, making it completely safe to drink. You can drink tap water anywhere in the world with this bottle and not get sick — whether you're in Mexico, Mozambique, or the Maldives! Trust me — I've used it in dozens of countries and never fallen unwell from doing so.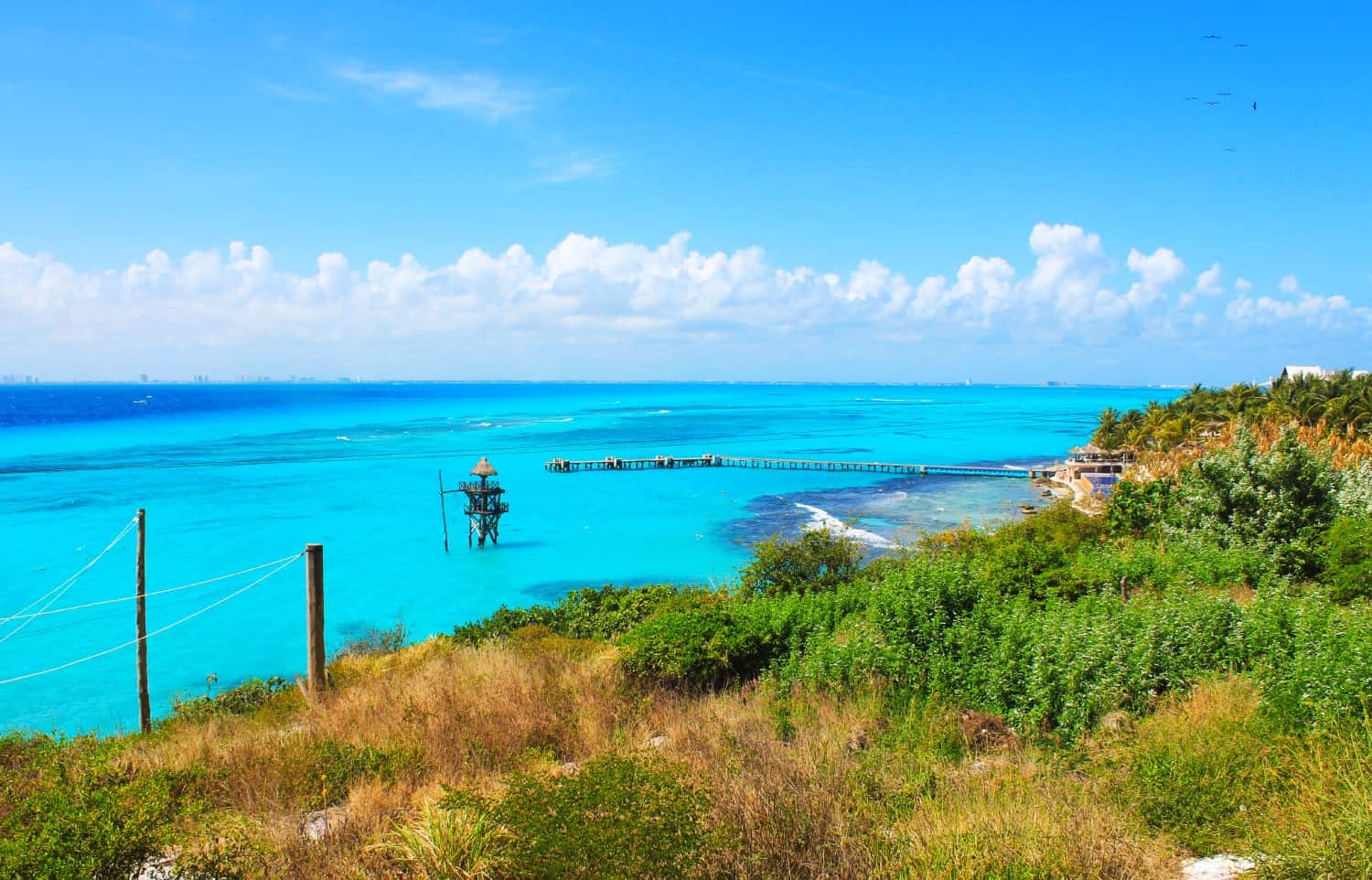 My Overall Travel Expenses in Mexico
I've spent seven months travelling in this wonderful country, so I have a whole range of budget breakdowns to share with you. Rather than just sharing my overall expenses, I want to break it down by different regions, as well as the cost of travel with the cost of basing yourself in one spot.
Let's get stuck in.
My daily expenses travelling in the Yucatan:
Accommodation: $33.33 a day
Transportation: $1.80 a day
Food: $8.70 a day
Activities: $1.28 a day
Total: $45.11 a day
My daily expenses while living on the Pacific Coast:
Accommodation: $22 a day
Transportation: $0.35 a day
Food: $9.20 a day
Activities: $1.75 a day
Total: $33.30 a day
My daily expenses while living in Oaxaca:
Accommodation: $6 a day
Transportation: $0.20 a day
Food: $7.30 a day
Activities: $1.14 a day
Total: $14.64 a day
My overall daily expenses from seven months in Mexico: $31.02 per day
Related Articles on Mexico

🏖 28 Incredible Things to Do in Puerto Vallarta, Mexico
🏝 24 Incredible Things to Do in Playa del Carmen, Mexico
☀️ Isla Mujeres: My Mexican Island Paradise
🌈 Guanajuato: The Prettiest City in Mexico
🐚 Tulum and the Best Beach Ever
🧐 A Love-Hate Relationship with Playa del Carmen
🙈 That Time I Stayed in a Hotel Without Walls
🏡 Finding An Apartment in Sayulita
[Photo of tacos via: Marcos Castillo/Shutterstock; of the cenote via: Simon Dannhauer/Shutterstock]