Tennessee is arguably one of the most beautiful places to visit in the United States. Home to the Smoky Mountains, the Cumberland River, and hundreds of beautiful natural sites, people come from all over to hike, paddle, and camp in the state. Besides the state's natural beauty, it has a wealth of rich historical and cultural attractions.
Cities like Nashville and Memphis are music hubs producing sounds that have influenced artists all across the United States. Besides its larger cities like Nashville, Memphis, Chattanooga, and Knoxville, Tennessee also has plenty of smaller towns full of southern charm and hospitality. You'll find historic sites, amazing museums, and outstanding restaurants.
Since I moved to Nashville from Mississippi several years ago, I've spent as much time as possible exploring my adopted home state. I love that I can go kayaking on the river in the morning and easily be back in the city to try out an award-winning restaurant in the evening. While I haven't done everything single thing in Tennessee yet, it's on my list.
If you're planning a trip to Tennessee, and you're wondering what the best things to do are, then you're in the right place! Here are a few of the best options.
Ride the Rides at Dollywood
One of the biggest attractions by far in Tennessee is Dollywood. This theme park, located right in the Smoky Mountains, is the perfect place for all ages to visit. Dollywood, co-owned by Dolly Parton, is different from any other theme park you'll visit because the attraction is based on the history and culture of the Appalachian region.
You can ride all of the classic theme park rides like carousels and spinning teacups along with some of the best roller coasters anywhere in the world. The Tennessee Tornado with three loops is one of my favorites. If you are obsessed with roller coasters try the Lightning Rod. It's the fastest wooden roller coaster in the world. I can't comment on whether it's fun or not because I'm too scared to ride it!
There are a few things you absolutely must do while at Dollywood. The first is to visit the Chasing Rainbows Museum which has memorabilia and stories related to Dolly's music career. The second is to try out the food. The southern food at Dollywood is delicious, and the pull-apart cinnamon bread at Grist Mill has a very devoted fanbase. You should also spend some time enjoying the entertainment options. It's not surprising that a park associated with Dolly Parton knows how to put on a show.
Besides the theme park at Dollywood, there's also a waterpark on the property called Splash Country. The waterpark is only open during the summer season, but it can be worth spending a day at Splash Country if you're planning to spend several days in the area. While you can visit the Dollywood theme park in one day, it's even better if you spend at least two (or three) days there.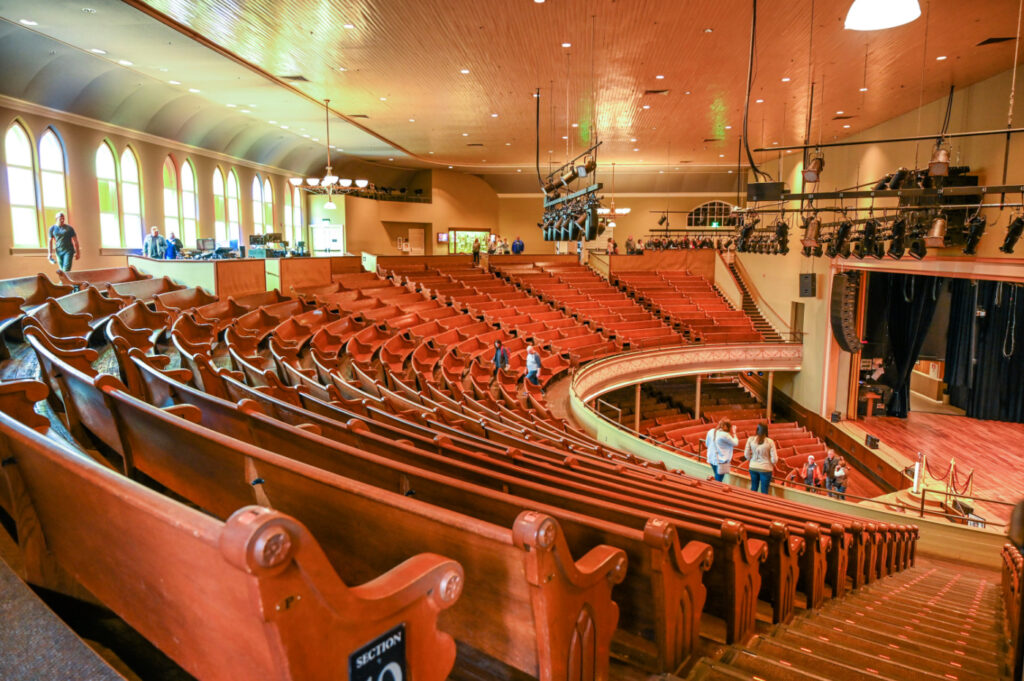 Catch a Show at the Ryman Auditorium
The Ryman Auditorium is one of the most legendary music venues in the United States, so visiting it while in Nashville is a must-do. The Ryman Auditorium was originally a church built in 1892 called the Union Gospel Tabernacle. It's the perfect place for a music venue thanks to the acoustics of the original set-up.
The venue started to gain a reputation after it became the host of the Grand Ole Opry, a show broadcast across the United Stars featuring stars like Johnny Cash, Elvis Presley, Hank Williams, and Patsy Cline. Johnny Cash and June Carter met each other for the first time backstage at the Ryman.
You can take a tour of the Ryman where you explore exhibits featuring memorabilia from the venue's past, including artifacts from some of its most famous performers. You can even take a photo on the stage where legends have performed.
However, in my opinion, the best way to experience the Ryman is by seeing a show there. Artists of all genres regularly perform at the auditorium today. The venue still feels like a church due to its wooden pews and stained glass windows. A show here feels more intimate than at most music venues. For many artists, it's a dream to perform at the Ryman and there's a unique connection between the artists and the audience.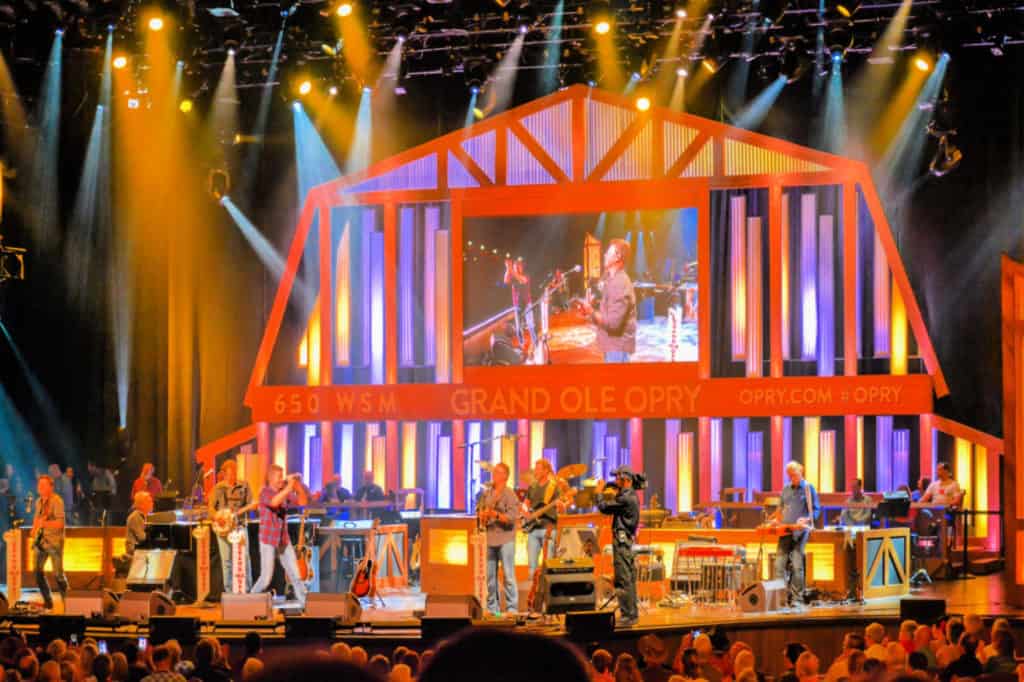 See the Legendary Grand Ole Opry
For fans of country music, there's no better place to visit than the Grand Ole Opry. The radio broadcast brought the sounds of country music and bluegrass into homes all across the United States. Stars like Patsy Cline, Willie Nelson, and Dolly Parton were part of the Opry, and even Elvis Presley made an appearance at the Opry.
In 1974 the show moved from the Ryman Auditorium to its own venue called the Grand Ole Opry House. The Opry has continued to showcase stars throughout the years including Charley Pride, Garth Brooks, Vince Gill, Trace Adkins, and Carrie Underwood.
Today, you can still see a two-hour live show at the Grand Ole Opry House multiple nights each week. You'll see at least 8 artists including everyone from major stars to new up-and-coming artists. Even if you aren't a huge country fan, the atmosphere is a lot of fun. I'm always looking for an excuse to go see another show.
If you aren't able to make it to see the Grand Ole Opry, you can take a tour of the building instead. The behind-the-scenes tour is set up very well. It starts off with a video recorded by country's favorite couple Garth Brooks and Trisha Yearwood. You'll get to see the artist's dressing rooms and other parts of the backstage experience. If you're a fan of trailblazing women in country like Dolly, Carrie, and Reba, get tickets to the Women of Country Tour. It has everything included in the regular tour plus a few fun extras.
Both tickets and backstage tours do sell out, so book early to ensure you get your hands on a ticket. You can check availability for the backstage tours below: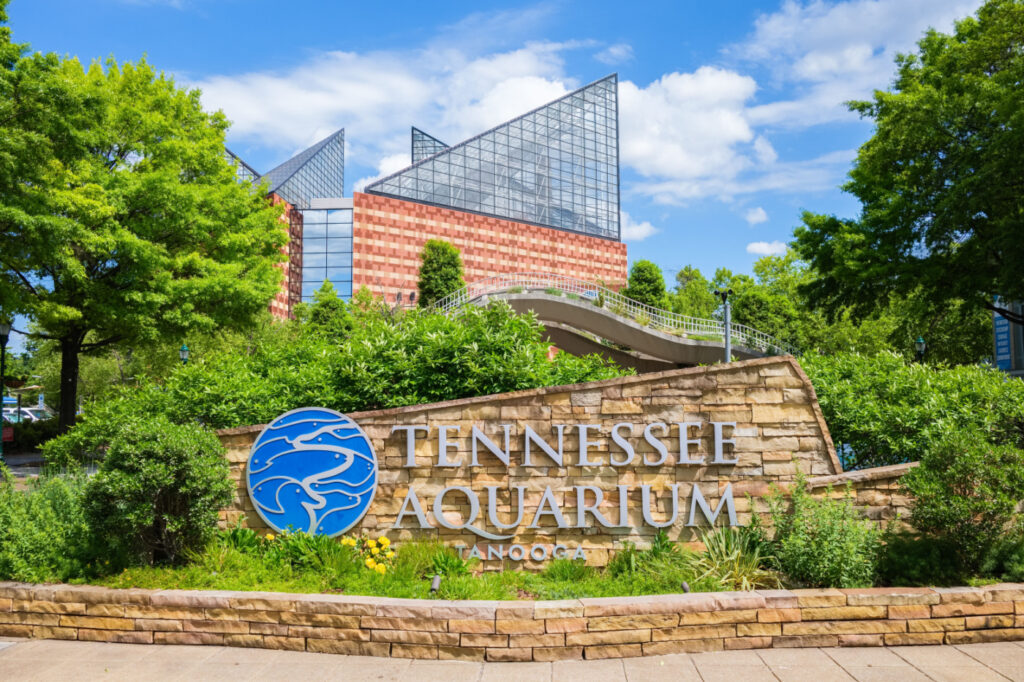 Watch the Penguins at the Tennessee Aquarium
If you love aquariums, make sure to visit the Tennessee Aquarium located in Chattanooga. The aquarium, which is home to over 12,000 animals is easily among the top aquariums in the United States.
The aquarium has two buildings, The River Journey and the Ocean Journey. You'll find marine life from Tennessee and around the world. The Tennessee aquarium houses sea creatures you won't see at any other aquarium in the country.
The Appalachian Cover Forest exhibit is a favorite thanks to the chance to see the river otters. (You can also watch the River Otter Falls live cam on the aquarium's website if you need some happiness during your day.) Another popular exhibit is Penguins' Rock for obvious reasons. (There's a live cam you can watch at home for this one as well.)
Expect to spend a minimum of 3 hours exploring the Tennessee Aquarium. If you get tickets to the IMAX theater, you might spend even longer there.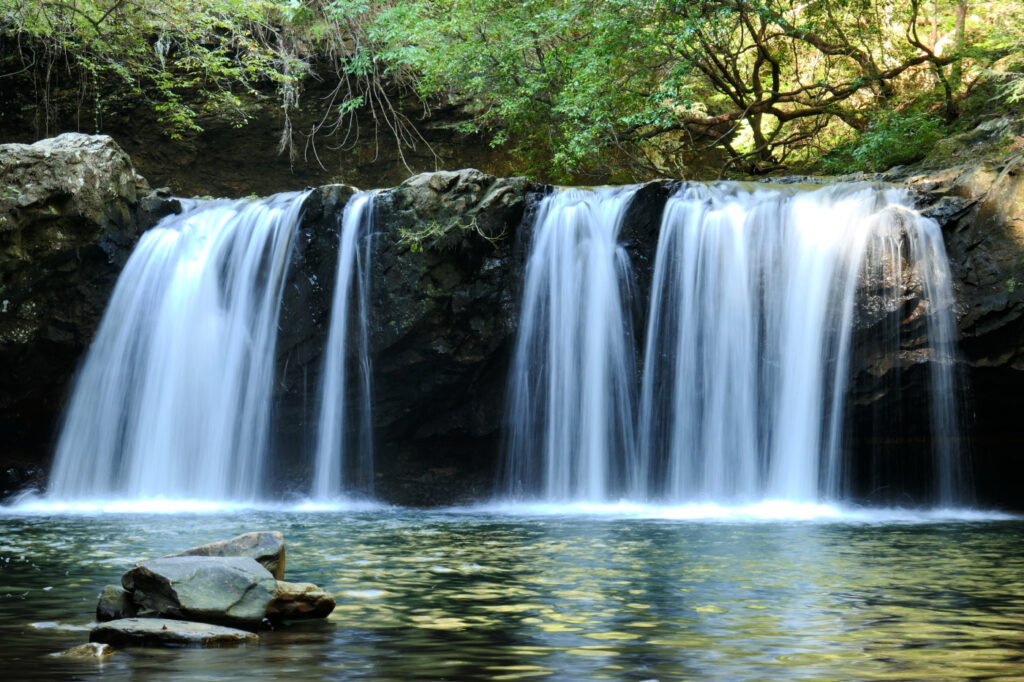 Hike the Fiery Gizzard Trail
If hiking is your thing, try out the Fiery Gizzard Trail in South Cumberland State Park. This trail is rated difficult, and you can expect to crawl over a few boulders during your hike. Backpacker Magazine named Fiery Gizzard Trail one of the best 25 hikes in the United States.
Along the scenic route, you'll pass several waterfalls and go through beautiful gorges. You'll definitely need to be an adventurous hiker and in good shape to take this all-day hike.
See the Home of Elvis Presley
Visit Graceland, the king of rock n' roll's home in Memphis. This is clearly a bucket list item for any Elvis fan. Elvis's Graceland Mansion is owned by his daughter Lisa Marie Presley and open to the public with a large collection of his possessions on display.
You're able to walk through two floors of the home. Graceland is decorated in full 70s style, and while the decor definitely feels dated today, it's very cool to see such a preserved representation of the colors and textures popular during the time period. Of course, the decor here is over-the-top compared to a regular home for the period.
Besides the mansion itself, you can also visit the grounds at Graceland. You'll be able to see two of the custom jets Elvis owned and used while traveling. You'll also get to visit the Meditation Garden and pay your respects at Elvis's final resting place.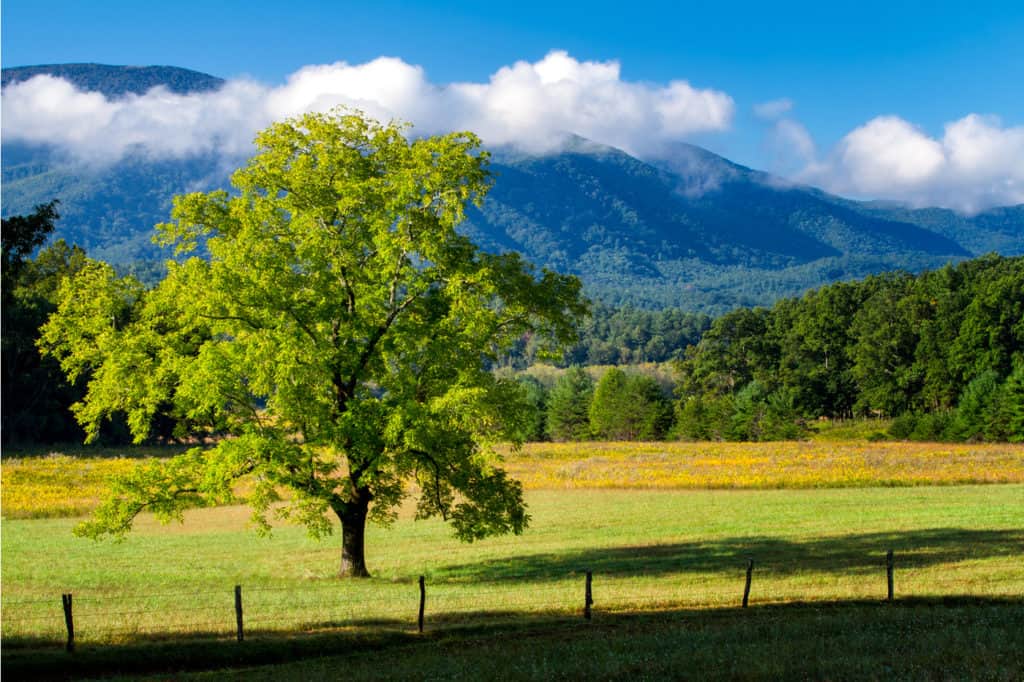 Explore the Great Smoky Mountains National Park
The Great Smoky Mountains National Park, which is located on the border between North Carolina and Tennessee, is the most visited national park in the United States. Covering more than half a million acres, it's also one of the largest parks as well.
The mountain range, which reaches heights of almost 7000 feet, is named for the smoky haze that appears at the top. There are plenty of great reasons to visit the Smoky Mountains. If you want to see wildlife, you'll see everything from white-tailed deer and raccoons to a variety of birds. There's also always the possibility you'll see a black bear.
If you're interested in hiking, there are hundreds of miles of trails you can choose from. A few of the most popular hikes are Charlies Bunion, Alum Cave Bluff, Andrews Bald, Rainbow Falls, and Chimney Tops. The park is beautiful during every season. Just be aware that reservations and permits are needed if you're backpacking overnight in the park.
For those who would rather not go on foot, you can take one of the scenic drives in the park like the Cades Cove Loop Road. When you notice cars slowing down, that's usually a sign that a black bear is nearby and drivers are lingering for a better view.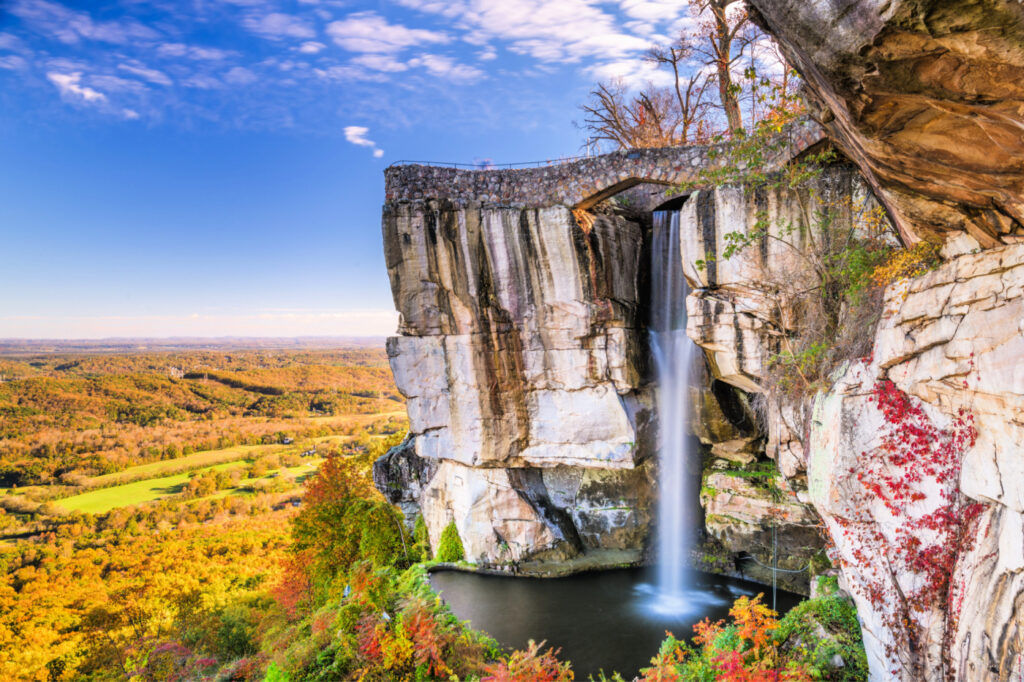 Visit all the Sites on Lookout Mountain
While Lookout Mountain is technically in Georgia, it's located just 6 miles outside of Chattanooga, TN. If you're visiting Chattanooga, there's no reason not to cross the state line to visit. You'll be in good company. Tourists have been coming to the area since the 1910s and 1920s.
Today, there are several tourist attractions on Lookout Mountain. You can make your way up to Lover's Leap to look out over 7 states from the viewpoint. You can also head below ground to explore the stalagmites and stalactites on your way to see the underground waterfall Ruby Falls.
On your way to Lookout Mountain, you'll probably see signs on barns encouraging you to "See Rock City." At this attraction, you can explore gardens set among unique rock formations, walk over a huge waterfall, and cross the swinging bridge. While it's definitely a bit kitschy, Rock City is one of my favorite places to visit in the area.
There's more to Lookout Mountain than just these three well-known sites. There's also the Lookout Mountain Incline Railway, an Arboretum and Nature Center, and Point Park Battlefield. Basically, if you're interested in nature or in history, there's plenty you'll enjoy exploring at Lookout Mountain.
Eat Barbecue
Like many southern states, Tennessee enjoys its barbecue. There are restaurants in every city across the state where you can find delicious brisket, ribs, and pulled pork. Any list of the best barbecue joints in the state is going to be subjective because there are just so many good options. Here are a few places that are definitely worth trying though.
In Memphis, Rendezvous is one of the iconic barbecue stops. People come from all over the world to try out the ribs and pork shoulder.
In Nashville, there's a lot of conversation over whether Martin's or Jack's has the best barbecue. It all tastes wonderful to me, but I will add that Edley's has the best sides. I like their barbecue, but I love their banana pudding even more.
If you're in Knoxville, go to Dead End BBQ and try out their barbecue topped with their signature red sauce. In Bluff City, you'll find a tiny barbecue joint called Ridgewood Barbecue serving delicious barbecue steak. In Johnson City, you can't go wrong with anything you order at the Firehouse.
No matter where you visit in Tennessee if you find a barbecue joint that's been in business for a while it's probably pretty good. The ones that are subpar just can't stay open long with all the other great options around.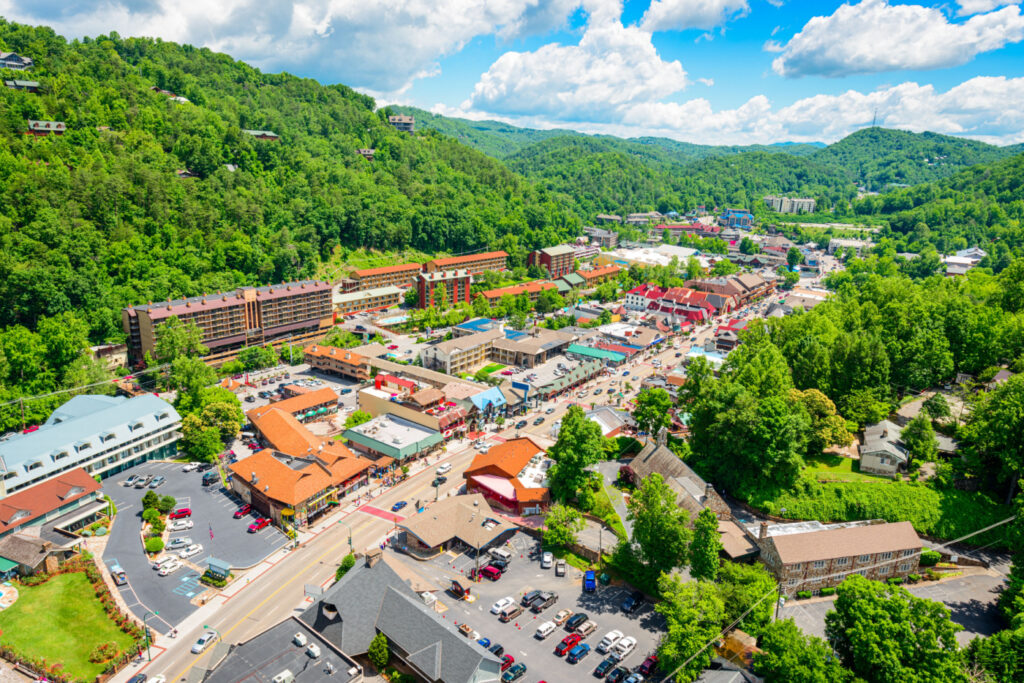 Explore the Charming Town of Gatlinburg
For fun in the mountains, head to Gatlinburg. This charming small town is the gateway to the Smoky Mountains, so there's clearly lots of beautiful scenery, but the town is also packed with all kinds of things to do.
Make sure to visit the Gatlinburg Space Needle where you'll be able to see the mountains from the 400-foot-tall observation tower. You can also go to the Gatlinburg Skylift Park where you can soar 500 feet in the air over Crockett Mountain. While there, you can walk across the SkyBridge and look down over Gatlinburg. Just be warned that this is not a good attraction if you have a fear of heights.
One of the most popular attractions in Gatlinburg is the Ober Gatlinburg Resort. Here you can enjoy skiing the slopes, going snow tubing, or indoor ice skating. A few other popular things to do are visit Ripley's Aquarium of the Smokies, play a round of mini golf, or take a haunted tour of the town.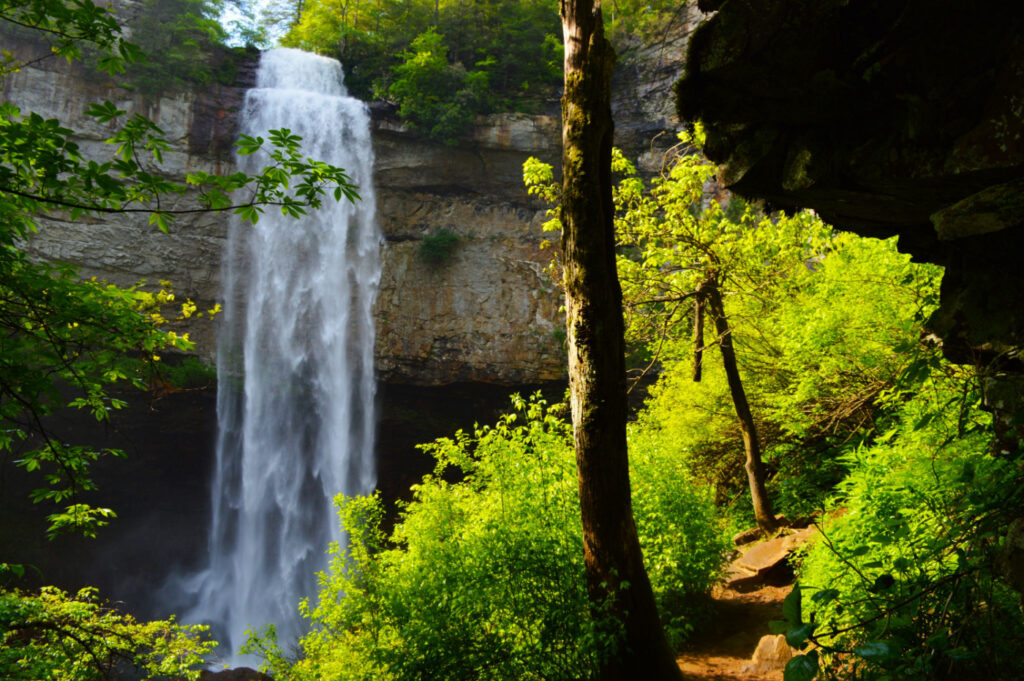 See the Waterfalls at Fall Creek Falls State Park
When it comes to beautiful waterfalls, Tennessee seems to have more than its fair share. Cummins Falls, Burgess Falls, Ruby Falls, Cane Creek Falls, and Twin Falls are just a handful of the waterfalls located in the state.
If you're only going to visit one waterfall while in Tennessee, Fall Creek Falls is one of the best choices. It's one of the highest waterfalls you'll find in the eastern United States. The waterfall is located in Fall Creek Falls State Park in Bledsoe and Van Buren counties. It's an easy waterfall to access as you only need to follow a short trail from the parking lot to the base of the falls.
There are also other waterfalls located within the park. You can visit Piney Falls, Cane Creek Falls, and Cane Creek Cascade while visiting the state park. While these falls are not as large as Fall Creek Falls, they are beautiful. For nature lovers, this is definitely an ideal spot to visit.
Stay at the Lodge at Paris Landing
While state parks are generally expected to have beautiful scenery, you don't generally tend to associate them with resort-style accommodations, but the newly rebuilt Lodge at Paris Landing provides a luxurious stay. The beautiful hotel has an impressive lobby with large windows overlooking Kentucky Lake. All of the rooms have balconies with nice views as well, and there's also a full-service restaurant, bar, and lounge at the hotel.
Besides the lodge itself, guests can also use the outdoor pool, fire pits, and outdoor living spaces while at the lodge. Of course, there's plenty to do within Paris Landing State Park. If you want to spend time on the water, you can go boating, swimming, fishing, or skiing. If you'd rather stay on land, you can go hiking, golfing, or just enjoy the scenery in general.
Paddle Down the River
Tennessee excels when it comes to outdoor activities. If you love kayaking, canoeing, or paddleboarding, you're in the right place. The Cumberland River is 668 miles long, and it is one of the state's longest rivers. There are multiple public access points along the Cumberland River and it goes through Nashville and Clarksville making it an easy choice for visitors to enjoy.
For beginners, the lower part of the Harpeth River is a good option. It has mostly slow-moving water combined with scenic river banks. If you're looking for whitewater instead, you'll find it at the Big South Fork of the Cumberland.
Those are just a handful of the rivers and lakes where you can get out on the water in Tennessee. Always check the class of rivers before going out in a kayak, canoe, or paddleboard. I generally prefer to rent my kayak and go with a company that provides a shuttle. Two of the kayaking companies I've tried so far have been Canoe Music City for the Harpeth River and Big Willie's for the Cumberland River, but there are lots of different canoe and kayak rental places around the state.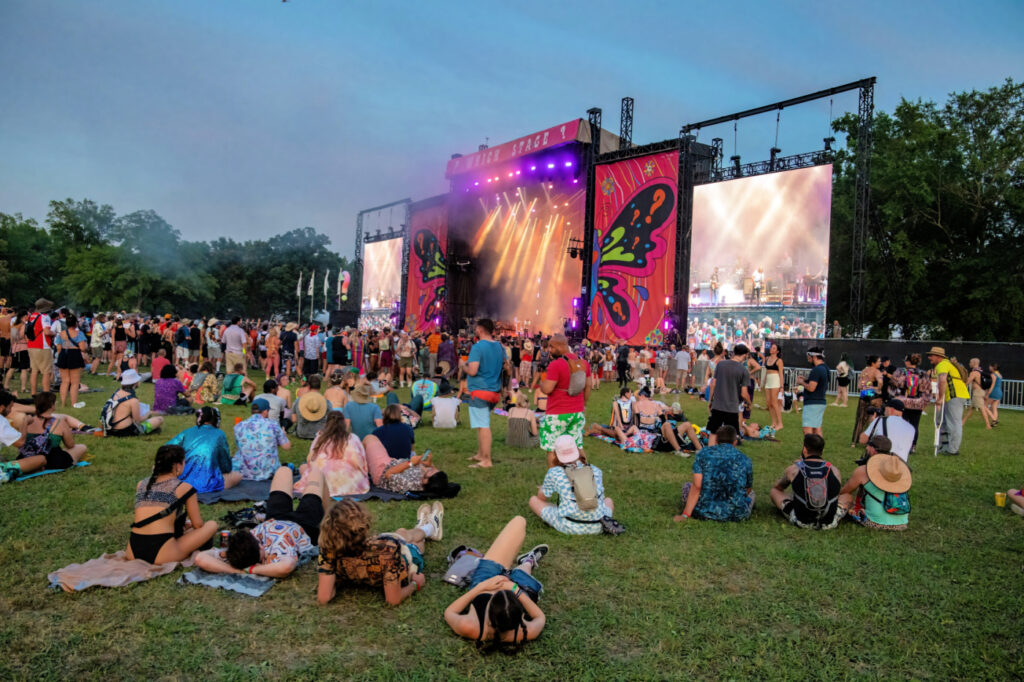 Attend a Music Festival
With cities in the music industry like Nashville and Memphis located in Tennessee, it shouldn't be a surprise that the state has several great music festivals. Country fans probably already know that the Country Music Association puts on the CMA Music Festival in Nashville each year. This event brings together hundreds of artists performing on 11 stages across the city. It's definitely a cool event to attend, but it's not the only music festival in the state.
The town of Manchester plays host to Bonnaroo each summer. The event has grown into one of America's staple music festivals. The laid-back experience is a lot of fun, especially if you're camping. There are artists of all genres, and the vibe is incredibly friendly. It's worth visiting this festival at least once.
If the idea of camping for 4 days to listen to music isn't appealing to you, there are plenty of other festivals across the state. Memphis hosts the Beale Street Music Festival, Chattanooga hosts the Riverbend Festival and the Moon River Festival, Nashville hosts several festivals including Americanafest, and Franklin hosts the Pilgrimage Music Festival.
These are only just a few of the music festivals that take place each year in Tennessee. Basically, if there's a genre of music you enjoy, there's probably a festival somewhere in the state devoted to it.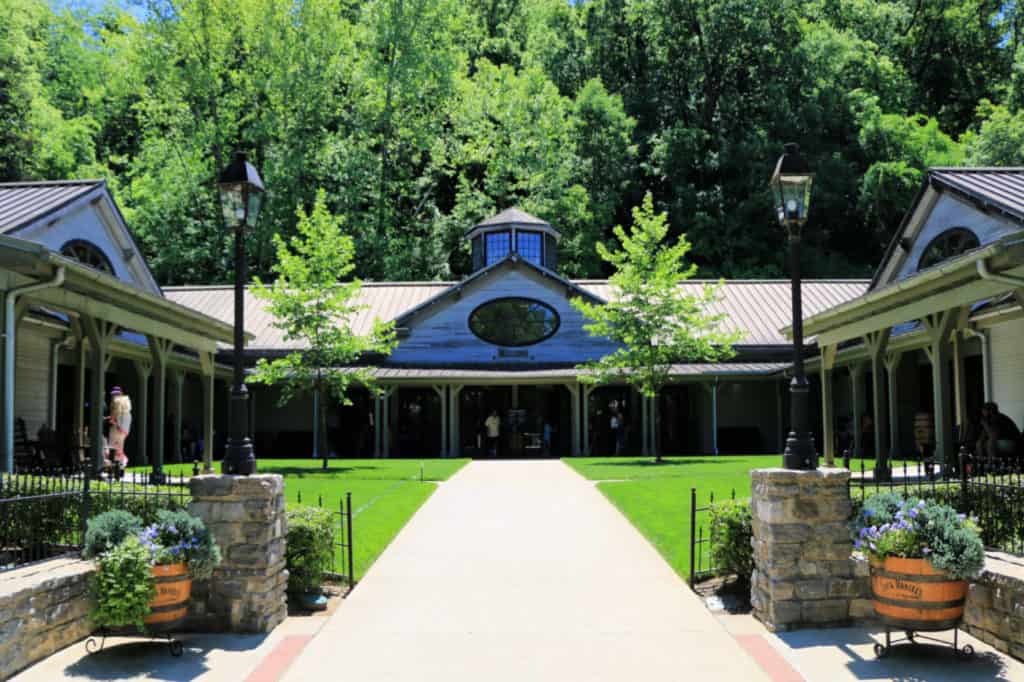 Tour the Jack Daniel Distillery
Famous throughout the world, Jack Daniel, the most well-known Tennessee whisky, is produced in Lynchburg. The Jack Daniel Distillery is the oldest distillery registered in the United States. During your visit to the distillery, you can take one of several tours to get a behind-the-scenes look at how this famous whisky is made. You'll also be able to do a tasting while at the distillery.
Be sure to explore Lynchburg after visiting the distillery, too. There's a cute historic square that has been restored and now has different shops and restaurants in the buildings. It's the perfect place to slow down and take in the beautiful hills, charming old houses, and peaceful farmland. The small town only has 5000 residents, but over 250,000 visitors come through every year.
The distillery doesn't sell Jack Daniel's memorabilia, so you'll have to stop in the Lynchburg Hardware & General Store to pick up souvenirs.
Go Shopping in Franklin
For the best shopping in Tennessee, Franklin is one of the top places to go. You'll find everything from tiny antique stores full of hidden gems to massive shopping malls.
When it comes to antique stores, there are plenty to choose from. The Franklin Antique Mall, Winchester Antiques, City Farmhouse, and Mercantile 1858 are just a few of the antique shops located in Franklin. You never know what you'll come across while browsing.
For your standard mall, check out the CoolSpring Galleries. You'll find all of your basic mall staples like Macy's and Dillard's among the 150 stores located there. The mall is clean, bright, and fun, making it a great way to spend the afternoon. I like to get a Nutella banana crepe from Mr. Crepe in the food court while I'm there.
Stay in a Houseboat on Center Hill Lake
For a novel accommodation, rent a houseboat on Center Hill Lake. This reservoir is located in Middle Tennessee and is within driving distance of Nashville, Knoxville, and Chattanooga. Many of the houseboats sleep a decently large number of people, so it's a great thing to try out on a group trip.
You can spend your day lazily relaxing while floating on the lake or go swimming or fishing with friends. There are a number of coves and waterfalls located around the lake, so you could spend the day exploring by kayak if you want to do something more active.
In the evening, you can eat dinner at the marina. Most of the restaurants are seasonal, but there's at least one restaurant open year-round.
Catch a Show Underground at the Caverns
The Caverns is an underground cave system with over 8000 feet of cave passages. Daily tours of the cave system are available to see the fascinating geographical features, but besides exploring the cave, you can also see a concert there.
Cave concerts take place in an area called Big Mouth Cave. This concert hall has enough room for 850 seats, restrooms, and concessions. The natural acoustics of the cave make this an incredibly enjoyable experience.
Besides the concert hall in the cave, the Caverns also has an above-ground amphitheater hosting shows as well. No matter whether you go to an underground show or an above-ground one, the Caverns is one of Tennessee's coolest music venues.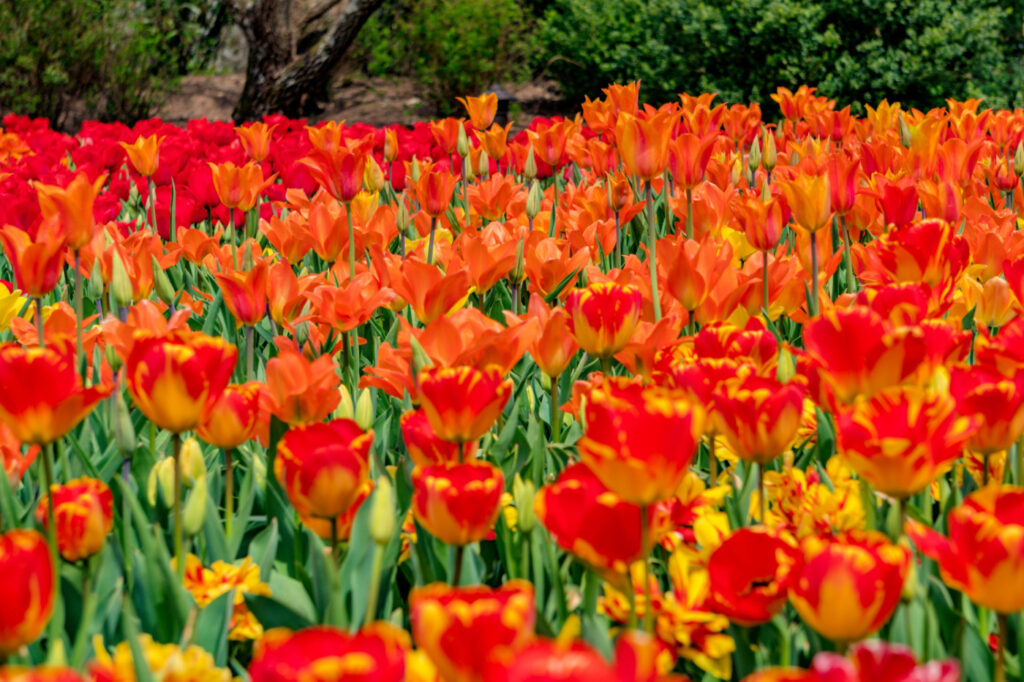 See the Flowers at Cheekwood Botanical Garden
Located just outside of Nashville, Cheekwood is an estate with a historic mansion and 55 acres of gardens. Once owned by the Cheek family, the 1930s estate is now a botanic garden, arboretum, and museum open to the public. Cheekwood is one of my favorite places to take people when they come to visit Nashville.
The 13 gardens at Cheekwood are beautiful to visit at any time, but they especially shine during the spring when 250,000 bulbs are in bloom. It's the perfect place to spend the morning or afternoon wandering around the estate and enjoying the colorful blooms. You'll see lots of people taking photos throughout the gardens.
If you can't visit during the spring, Cheekwood is also incredibly popular during the fall when it's decorated with pumpkins and during the winter holiday season when the walking path is decked out with glowing holiday lights and displays.
Go Glamping
With so many incredible outdoor spots to enjoy, it's not surprising that there are plenty of places to go glamping in Tennessee. While regular camping is fun, sometimes it's nice to enjoy nature with a little more luxury. From treehouses to retro campers to safari tents, you can find lots of options for an upgraded stay.
Right outside Gatlinburg, you can stay at Camp LeConte and enjoy the heated saltwater pool when you're not out exploring. At The Deer Camp in Dunlap, you can rent a rustic treehouse. And in Cosby, you can stay at the Little Black Cabin at Camp Grits. It's the perfect place to unplug for a while.
Have Drinks at a Dolly-inspired Rooftop Bar
At the top of the Graduate Hotel in Nashville, you'll find an over-the-top bar called White Limozeen decked out in pink with velvet couches and quirky artwork. If you're visiting Nashville with friends, make plans in advance to get a reservation here.
The decor is designed to give you the perfect Instagram photo, and there's even an outdoor patio with a lounge pool. The food is French-inspired, and all the cocktails are fun. It's by far one of my favorite places to go in the city.
If you aren't able to get a reservation at White Limozeen while in Nashville, you can visit one of Nashville's other great rooftop bars instead. L.A. Jackson, L27 Rooftop Lounge, the Bobby Hotel, lou/na, and Famous Nashville are just a few of the rooftop bars on my to-visit list.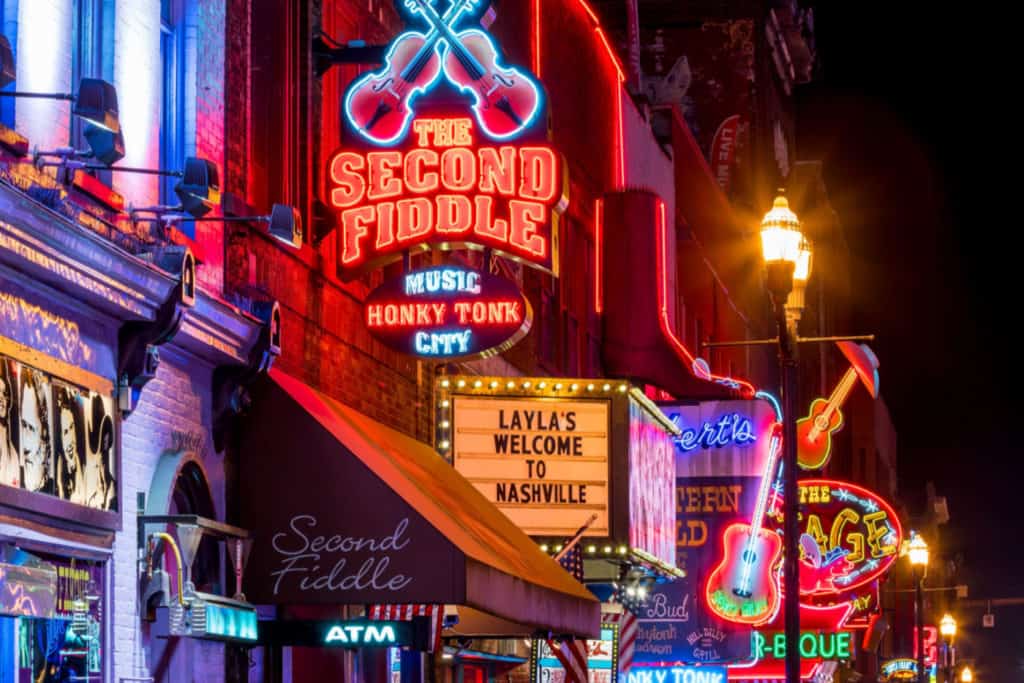 Enjoy Your Trip to Tennessee!
There's so much to do in Tennessee that you can't possibly do it all in one trip. After your first time here, though, you'll find yourself wanting to come back again. From the scenic mountains to the vibrant cities, there's just something special about this state. It's never too early to start planning your next visit.