In case you hadn't noticed, one of my favourite things to do is celebrate special occasions. Birthdays, Christmases, anniversaries (every month!), travelversaries (also every month!), and more. If there's something to celebrate, I'll be there with a gift in hand.
And celebrating special occasions on the road makes for an even more meaningful experience, as there's no excuse not to take a trip to somewhere new and beautiful.
Back when Dave and I were living in Sayulita, the little hippie beachtown in Mexico where we spent three months, our two-year anniversary rolled around and we immediately started researching romantic getaways.
I stumbled across Yelapa, a tiny fishing village that's roughly twenty miles south of Puerto Vallarta. It's only accessible by boat, there wasn't even electricity until 10 years ago, and a widespread Internet connection only arrived in 2010. There aren't any cars in the village, with locals and visitors opting to get around on horseback or by foot, instead. There are no chain restaurants or hotels, the beaches are beautiful, and the articles I'd read described it as Mexico's last authentic beach town. I'm sure that's not the case, but either way, it looked lovely and we immediately started making plans to visit.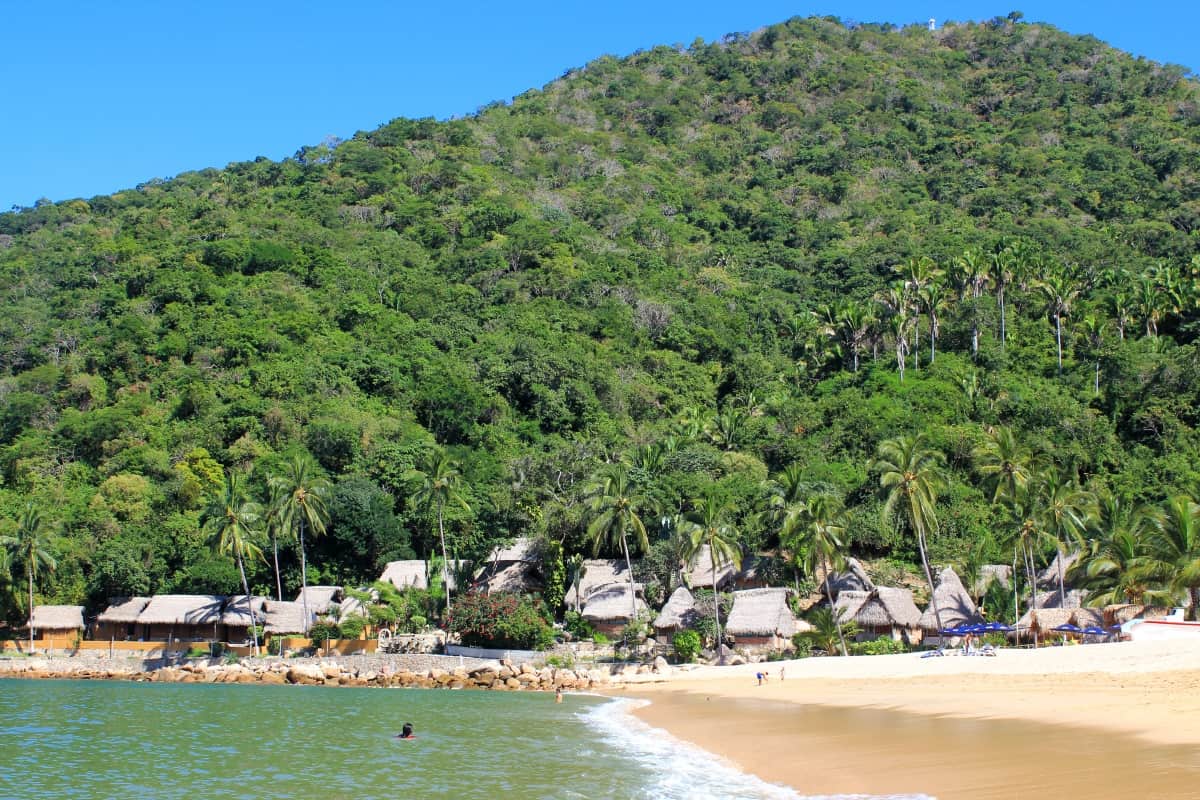 The only problem was the price.
Back then, we were both dedicated budget travellers, so looking at hotels and not being able to find anything for under $100 a night had us eventually deciding to stay in Sayulita instead. But then I discovered something:
Me: "Dave…"
Dave: "Yes?"
"You know how we really want to go to Yelapa?"
"Yep."
"But that it's really expensive."
"Mmm hmm."
"Well, how would you feel about staying in a hotel without any walls?"
He blinked at me.
I was talking about Yelapa Oasis, a jungle hideaway that still cost $90 a night, but looked like a chilled-out kind of spot. Reviewers described it as peaceful, romantic, and unique. (Unfortunately, in 2020, Yelapa Oasis closed down.)
Fortunately, Dave was game for a wallless getaway and so was I. We jumped on a bus down to Boca, took a water taxi to Yelapa, and two hours later we were there, in a tropical paradise being devoured by mosquitoes.
Just kidding. There weren't any bugs, thank god.
There were, however, giant toads who kept finding their way into our room.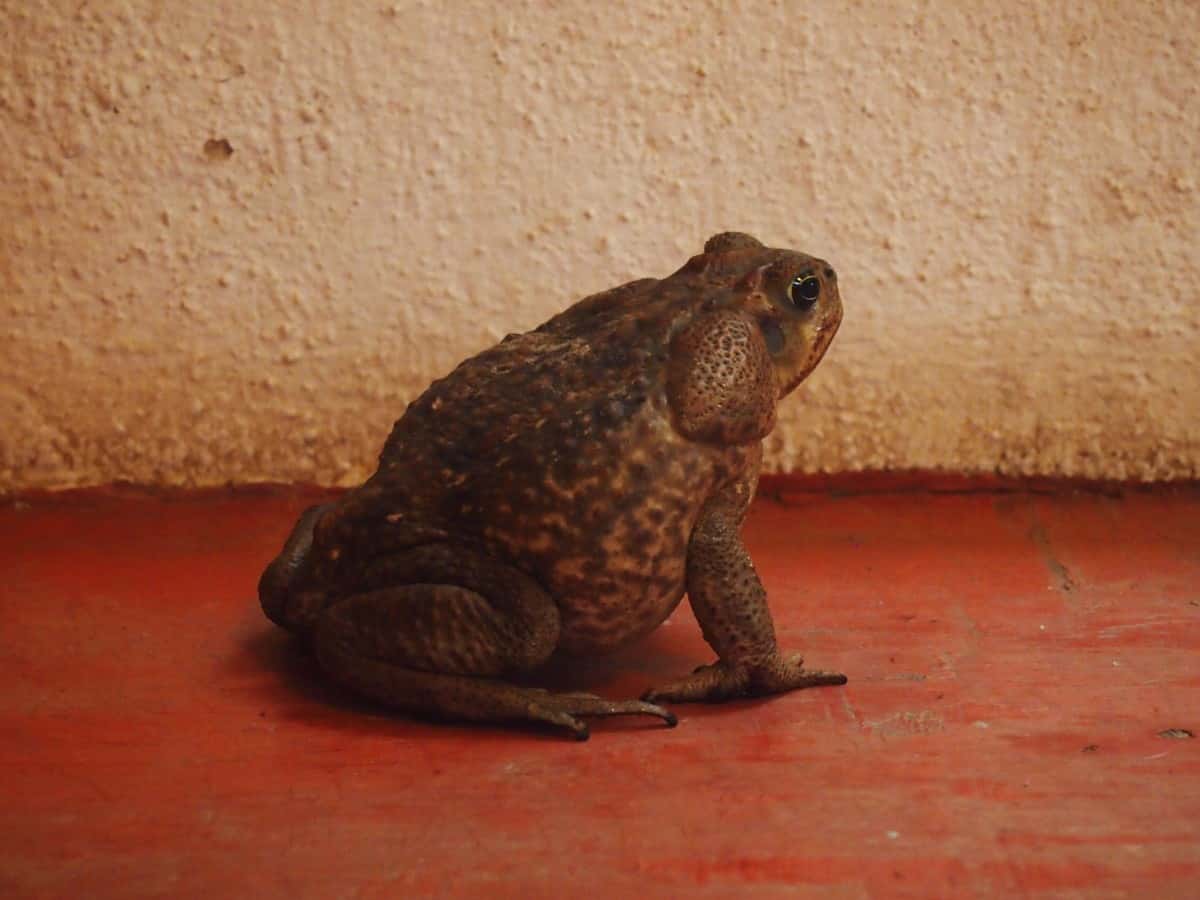 Dave had to keep chasing them out with a broom.
Occasionally a giant iguana would wander inside, too.
So what's it like to stay somewhere that's so open to the elements? Well, here's a couple of photos so you can get an idea of what exactly it looked like. I had been picturing a bed on a patch of grass with nothing else around it, but it wasn't quite as rustic as that.
This was the view from the bedroom. No walls, no blinds, no screens, nothing!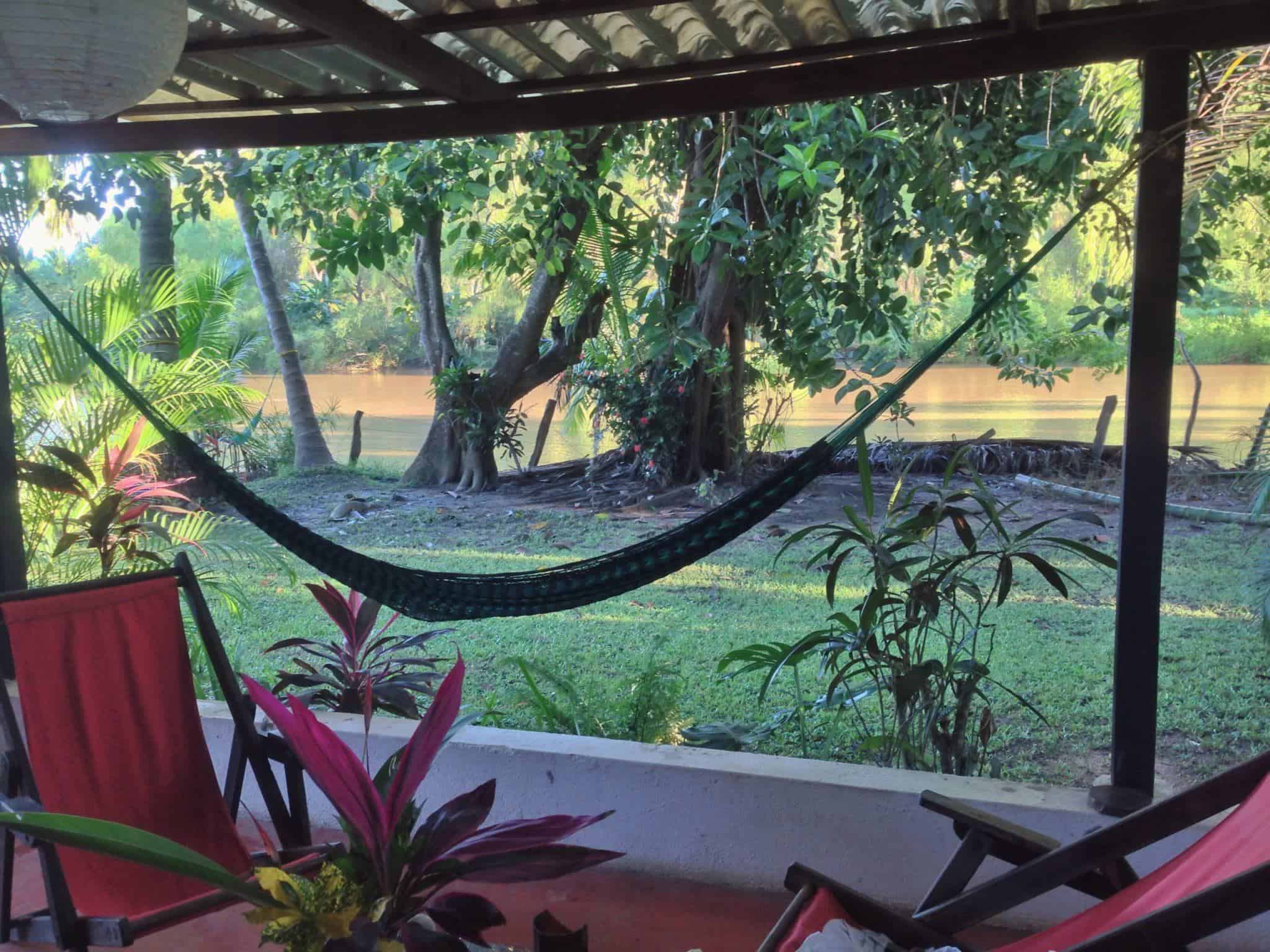 And I took this photo standing beside the hammock and looking back towards the bedroom. Fortunately, we had a mosquito net over the bed, and there was a small wooden screen if we wanted some privacy.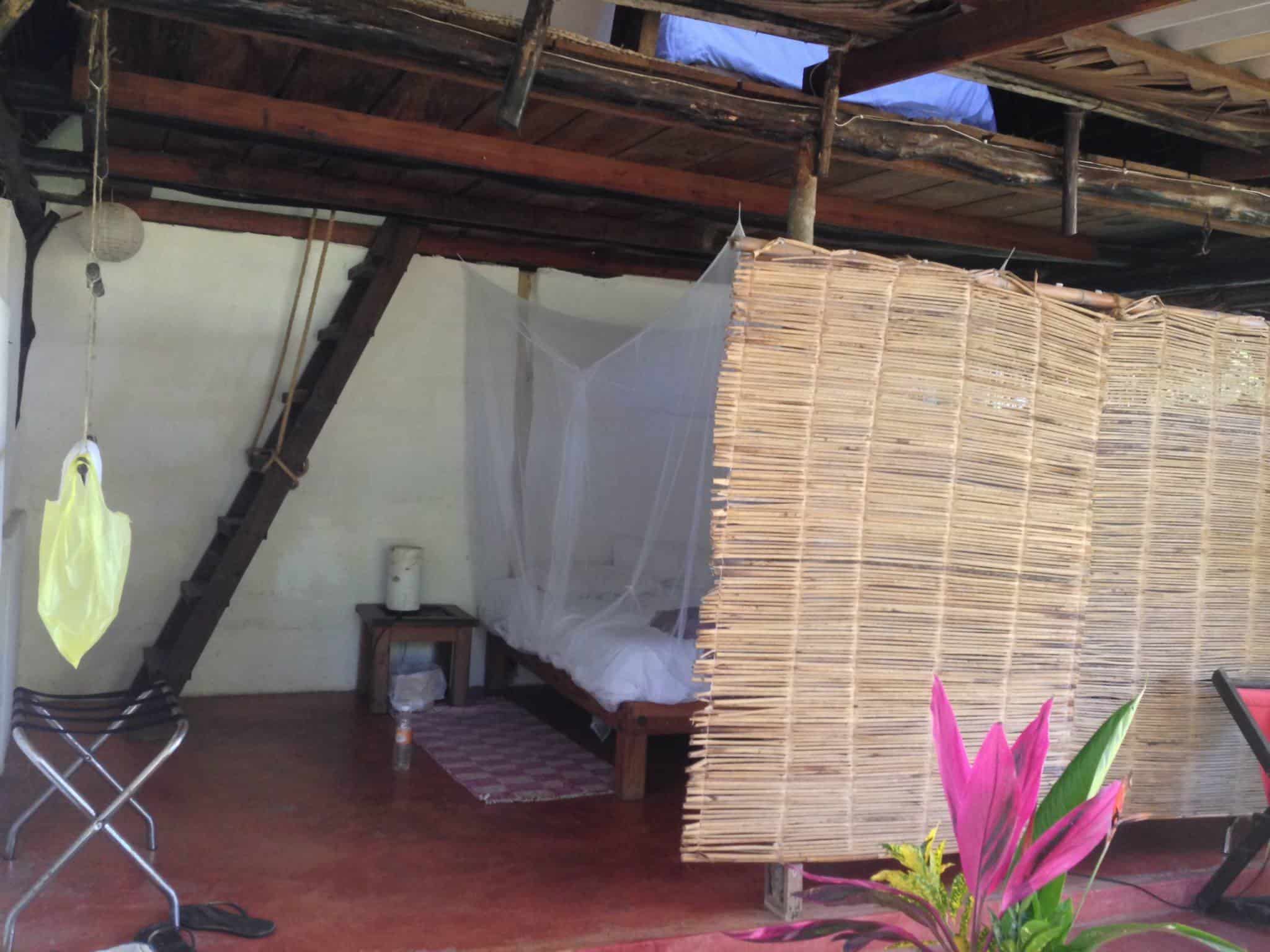 Honestly? We both loved staying somewhere that brought us so close to nature.
I always make an effort to stay in quirky accommodation around the world, and this definitely ticked that box. It even felt safe there, which I wasn't expecting, given that obviously we didn't have a door to lock or anywhere to keep our stuff safe. I browsed through the TripAdvisor reviews, too, and couldn't see anyone complaining about theft.
Because there's only four bungalows in the entire complex, you rarely saw anybody else and the only noises to disturb us were the chirping of crickets as we fell asleep and the crowing of roosters as we awoke.
One of my favourite aspects, though? Whenever we wanted to go to the beach or back to our room, we could take the direct route through the river.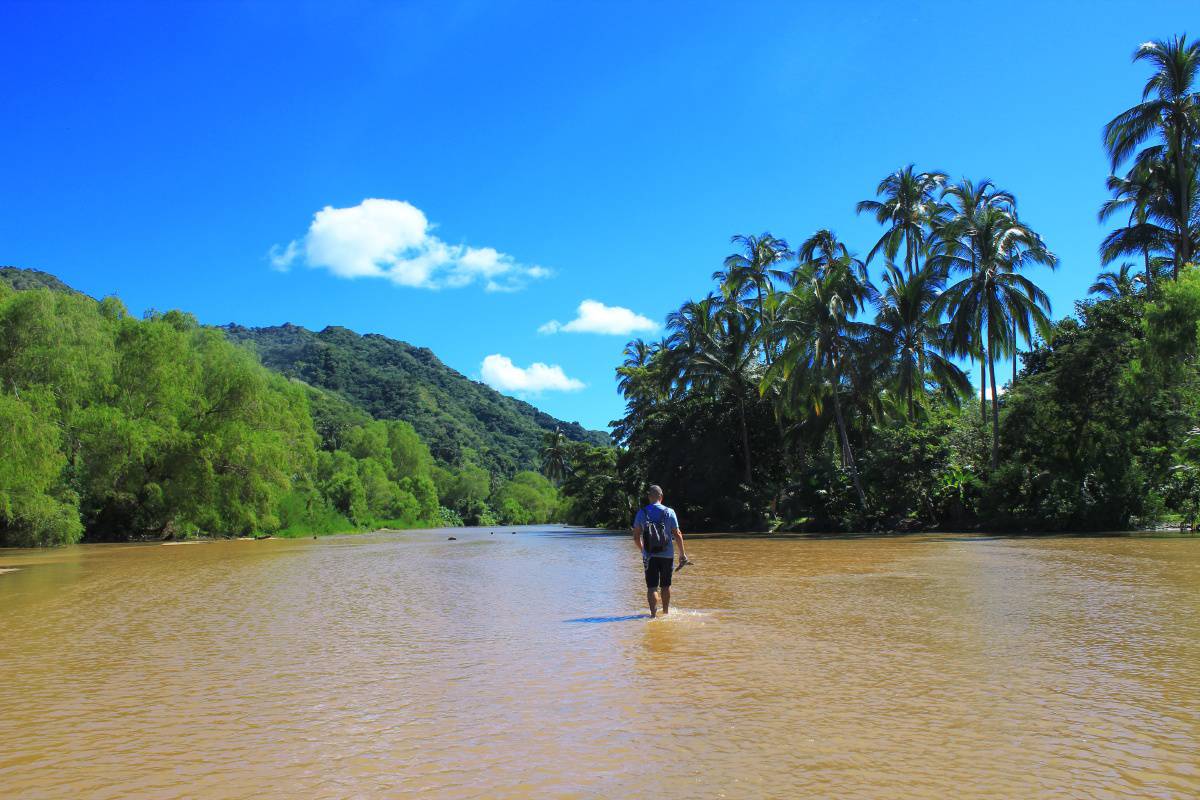 Yeah, that was pretty badass.
So, aside from chasing toads and iguanas out of our bedroom, what else did we get up to in Yelapa?
We caught some spectacular sunsets from the hammock. After a hard day of napping, of course.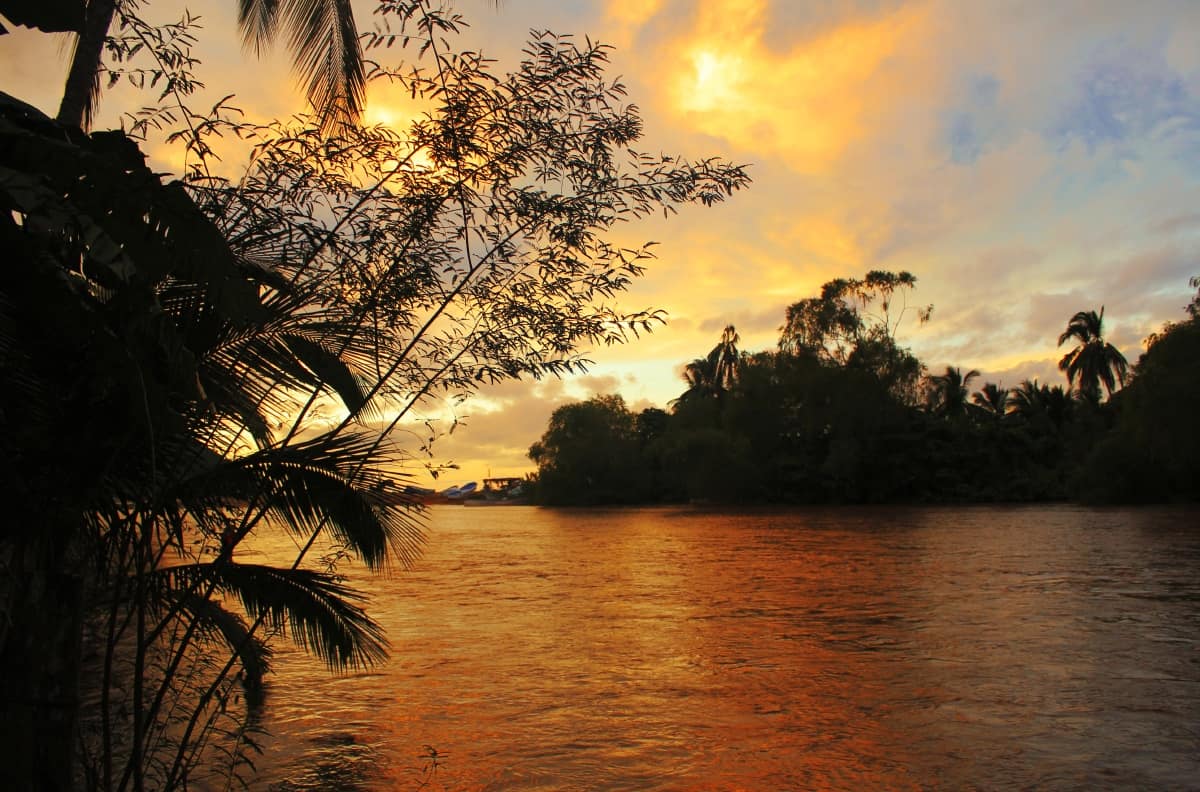 We spent a serious amount of time on Yelapa's tiny beach.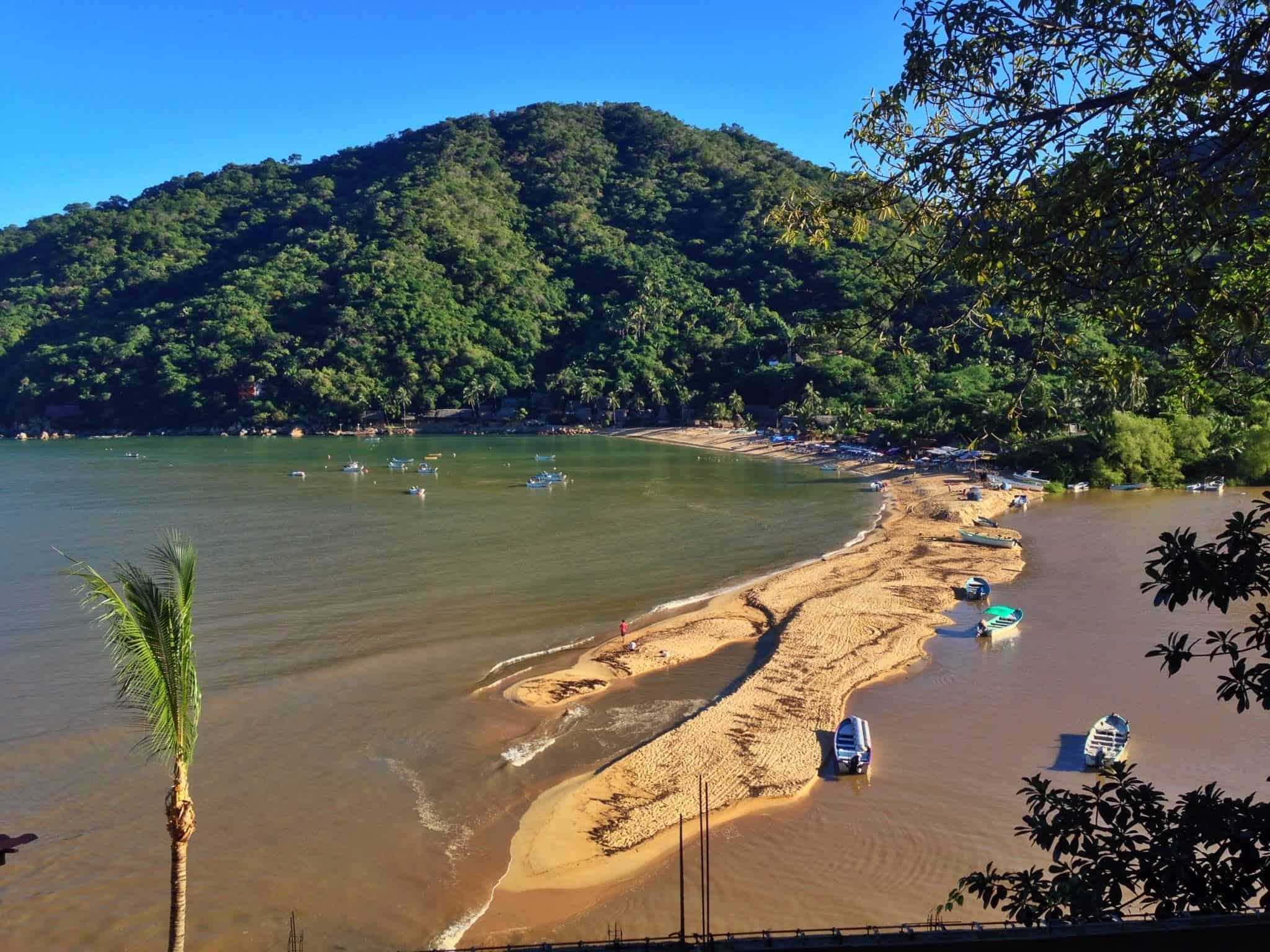 We wandered into the main part of town for dinner every night — yep, this is the most built-up part of Yelapa.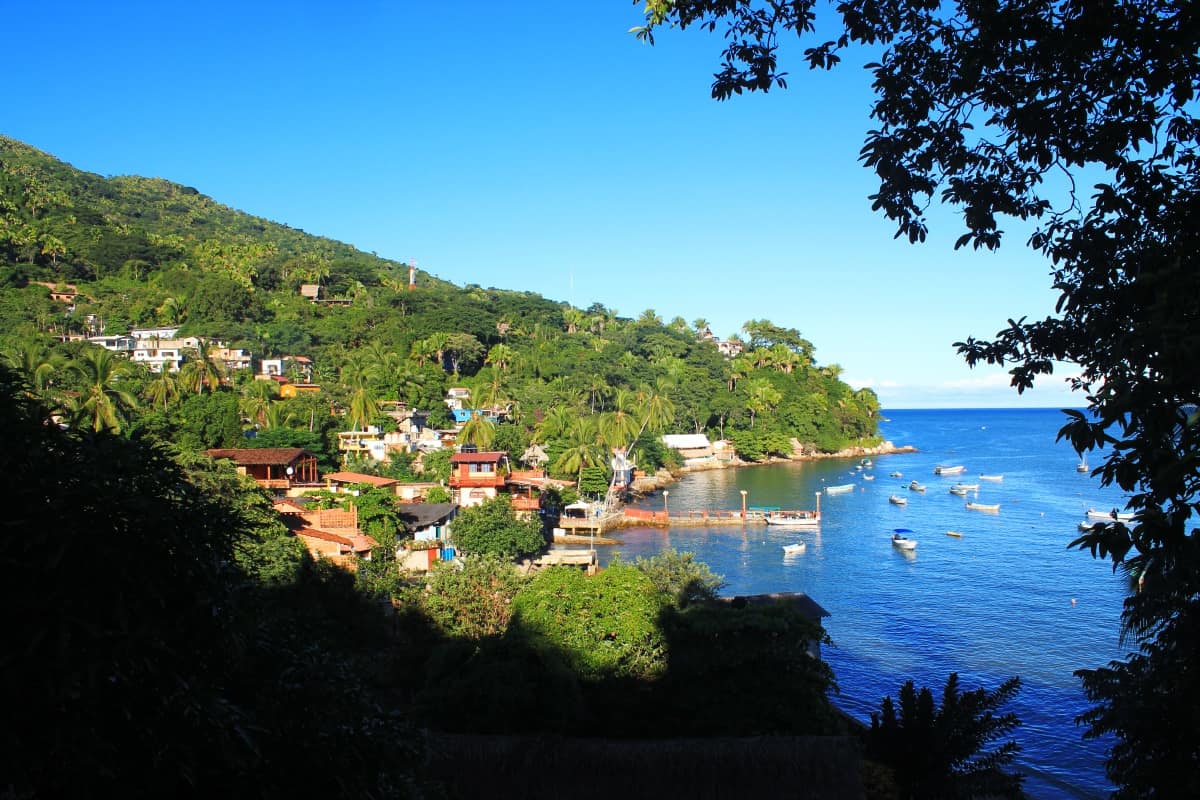 And to ensure we weren't too lazy, we hiked to a waterfall, which was just a ten minute walk from our bungalow.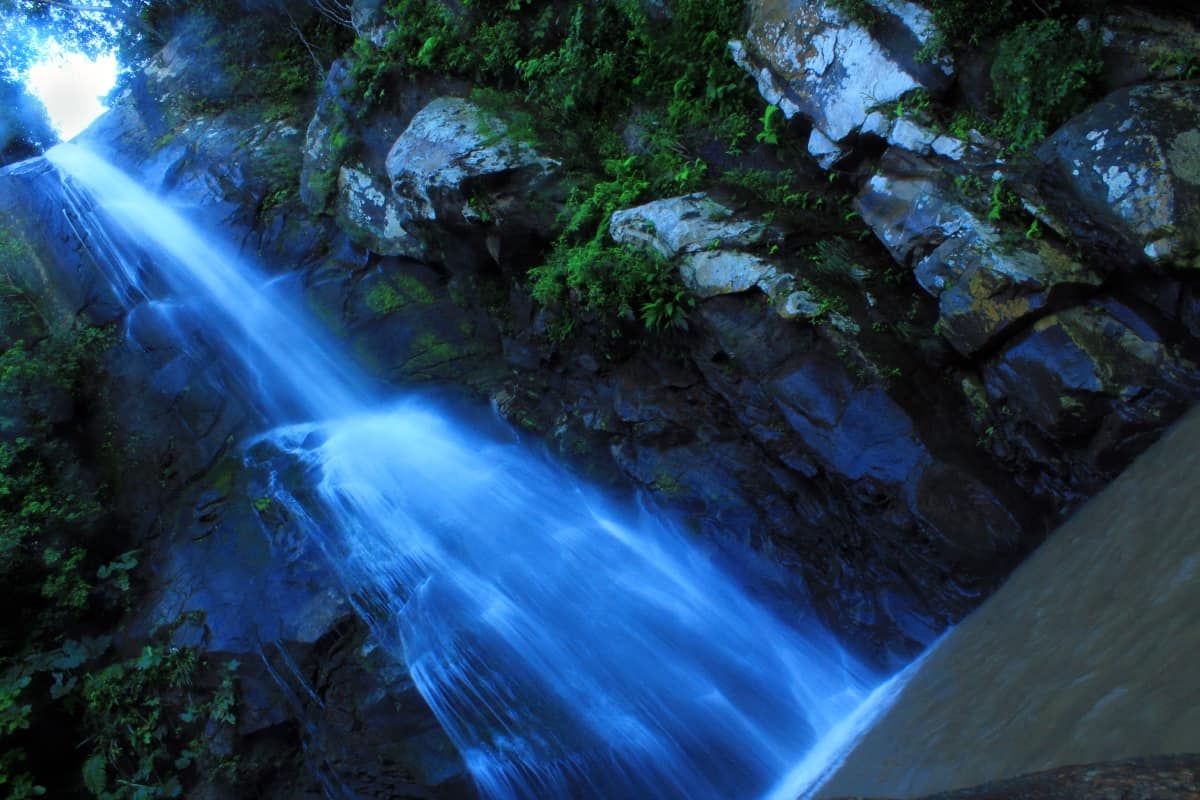 And that was our romantic weekend away!
I loved our time in Yelapa. It's a a place that isn't really well-known, takes a little bit of work to get to, and doesn't have a huge amount of things for you to do there. But that's exactly why it's so great. It deters the crowds of tourists and leaves you with a near-empty beach and a look at what a small Mexican fishing village is truly like.
Yelapa is a place for you to swing in your hammock with your Kindle in hand, sunbathe on the beach, and chase toads out of your bedroom.
It was perfect for our anniversary.
Does Yelapa sound like your kind of place? Would you ever stay in an open-air bungalow?
Related Articles on Mexico

💰 The Cost of Travel in Mexico: A 2023 Budget Breakdown
🏖 28 Incredible Things to Do in Puerto Vallarta, Mexico
🏝 24 Incredible Things to Do in Playa del Carmen, Mexico
☀️ Isla Mujeres: My Mexican Island Paradise
🌈 Guanajuato: The Prettiest City in Mexico
🐚 Tulum and the Best Beach Ever
🧐 A Love-Hate Relationship with Playa del Carmen
🏡 Finding An Apartment in Sayulita