Mexico City is one of my favorite cities in the world! From the incredible food to the rich culture and history, there's so much to see and do in this amazing metropolis.
Mexico City has a population of over 21 million people, making it one of the most populous cities in the world. It's also the capital of Mexico, and its political and economic powerhouse. The city has a rich history, dating back to the Aztec Empire, and today, it is a melting pot of cultures from all over Mexico.
You'll find so many nationalities call this city home and it's still continuing to grow. The laid back lifestyle and cafe culture will draw you in, but the amazing food and nightlife will keep you coming back for more. I can't say enough good things about CDMX, so I know you'll fall in love with it too!
While many people are beginning to make the move to Mexico City, with remote work being at the forefront of their decision, I think it's important to visit the city before making the big decision. And what better way to do that than by spending three days exploring everything it has to offer?
Mexico City is split into multiple neighborhoods, and you could spend years trying to explore them all, however three days is the perfect amount of time to get a taste of this incredible city while not being overwhelmed with its absolute density. I've found that a week can be too long if you aren't trying to create a routine or are just looking to check things off a list, and anything less than three days can be too rushed.
Not only will this guide give you an idea of what Mexico City has to offer but it can also be used as a jumping off point for your own research. I hope you enjoy it!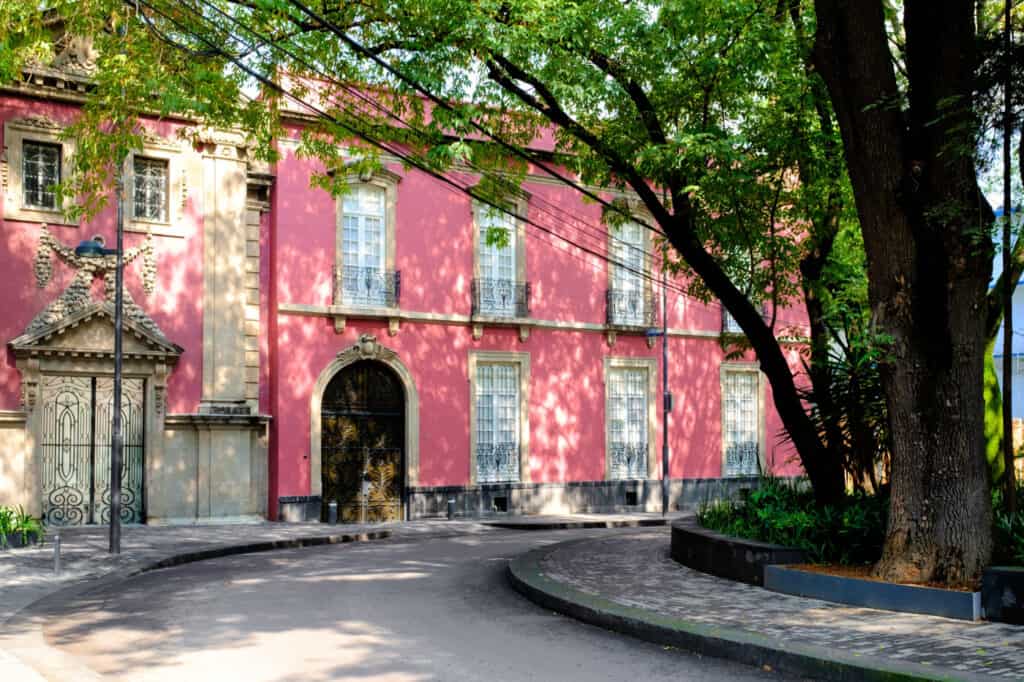 Day One in Mexico City
It's your first day in the city and you want to make the most of it, but sometimes a new city can be a bit overwhelming, so we're going to ease into it by exploring some of my favorite neighborhoods! Mexico City has so many cute little neighborhoods full of cafes, museums, and parks that it's easy to get lost in the streets all day long!
Today, we are going to start in Roma Norte, one of my favorites.
Roma Norte is known for its bohemian vibe with a lot of independent shops, cafes, and restaurants. It is the perfect place to spend a lazy morning exploring and people watching. Start your morning with a stroll down Avenida Alvaro Obregon, one of the main streets in the neighborhood.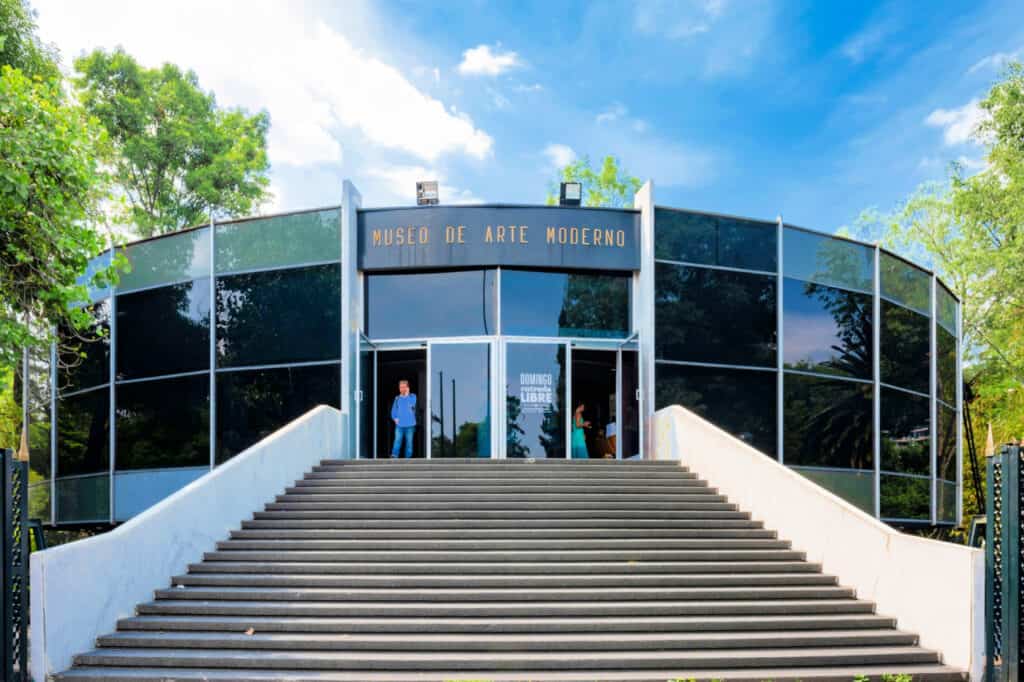 After a yummy breakfast in one of the many cafes, make your way to the Museo de Arte Moderno. This museum is small but has a great collection of Mexican and international art. You will find works by Frida Kahlo, Diego Rivera, and Rufino Tamayo, just to name a few. The museum can take around 2 hours to explore depending on how much you like to read about the artworks. You can explore the museum on your own or take one of the guided tours that are offered in English.
Afterwards, walk around the neighborhood and pop into some of the shops. I always like to visit Casa Bonampak, a store that specializes in traditional Mexican crafts and textiles. You will find beautiful hand-embroidered blouses, handmade paper goods and colorful ceramics.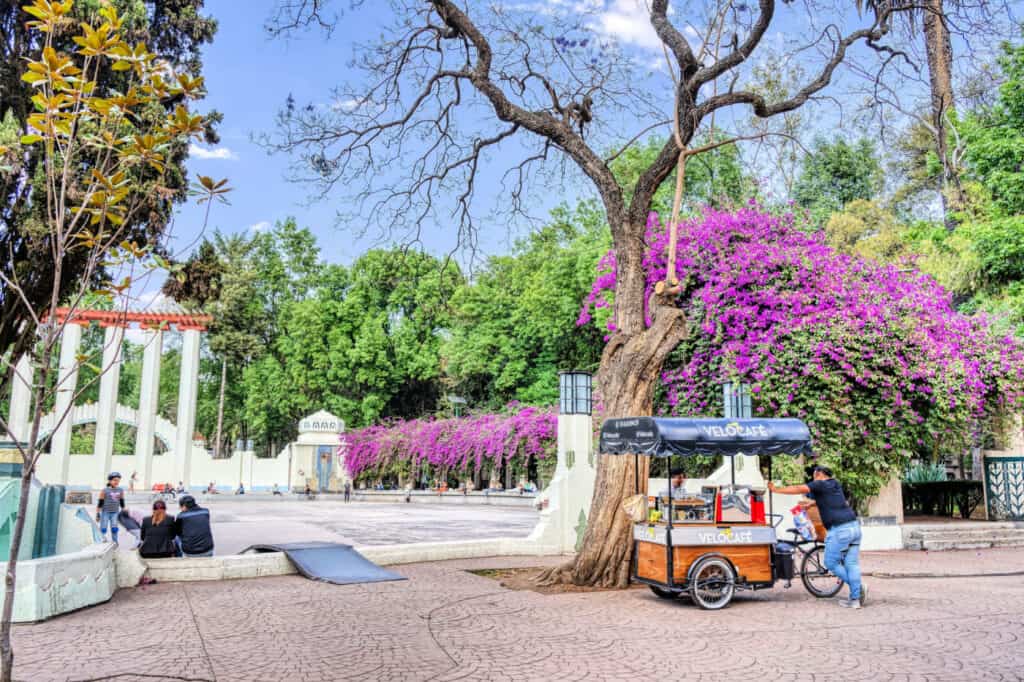 Once you work up an appetite, walk over to the Condesa neighborhood for some lunch. Condesa backs directly up to Roma Norte making it an easy walk over. The Condesa neighborhood is known for its trendy restaurants and cafes. Be sure to check out Contramar, one of Mexico City's most popular restaurants, for some fresh seafood.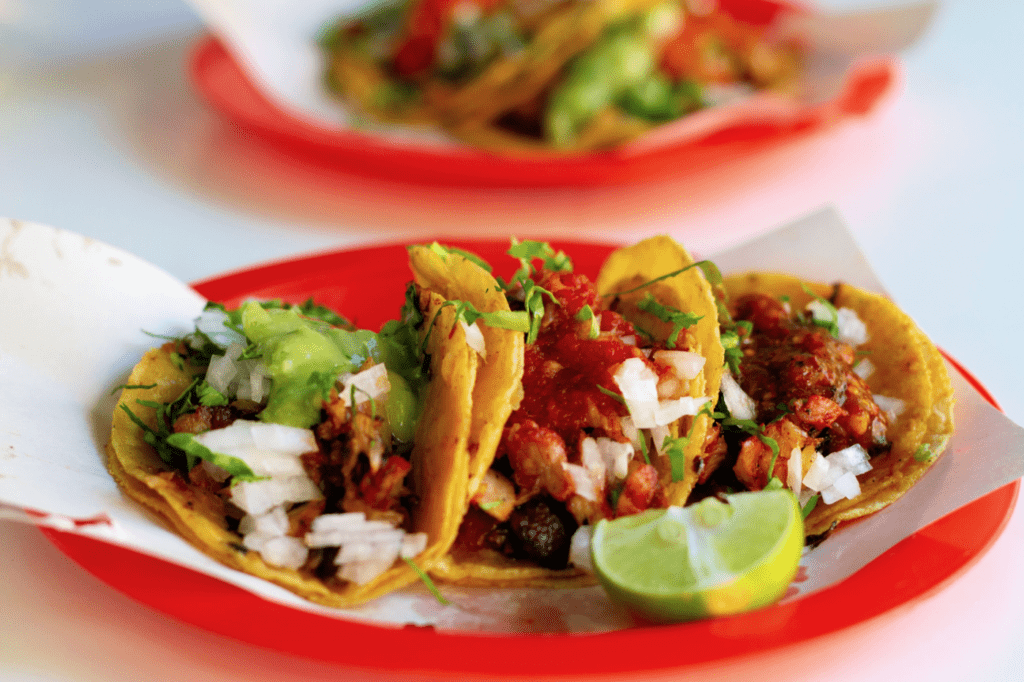 If you're looking for something a little more low key, grab a street taco from one of the many stands in the neighborhood. You can't go wrong with anything here but my personal favorite are the al pastor tacos. My mouth is literally watering thinking about them. Too good!
Condesa has a different vibe than Roma Norte and is known for being much more "hip" and young. You will find a lot of people jogging or riding bikes through the neighborhood as well as lots of little boutiques, parks, and cafes to explore.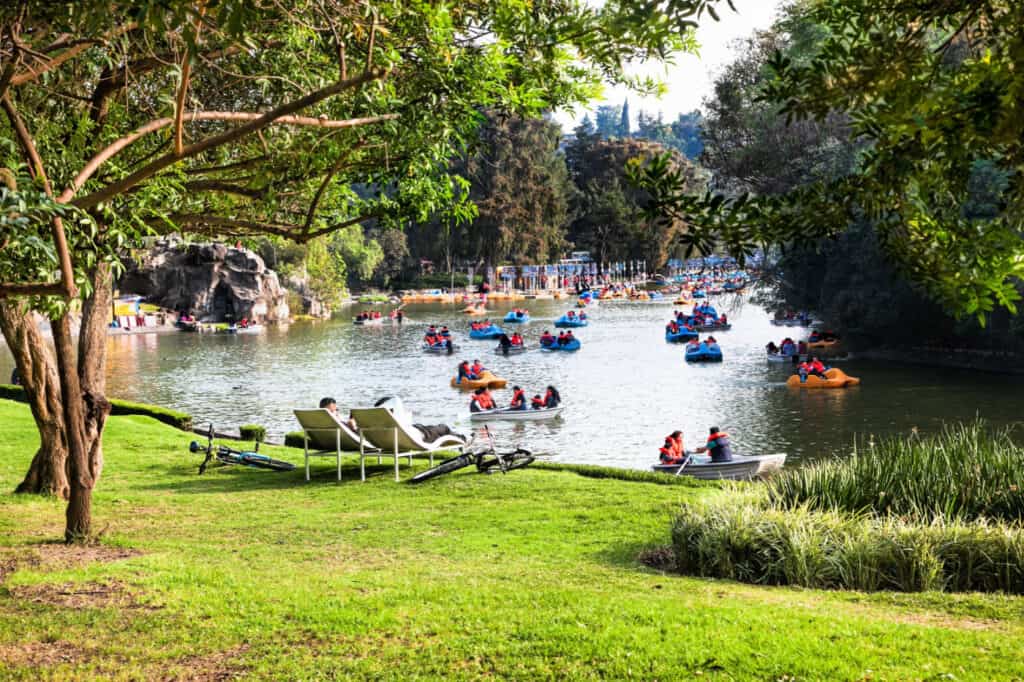 After lunch, walk over to Chapultepec Park, the largest park in the city. It is actually double the size of New York's Central Park making it very easy to get lost in here! Chapultepec Park is a great place to come to relax, take a walk or even go for a run.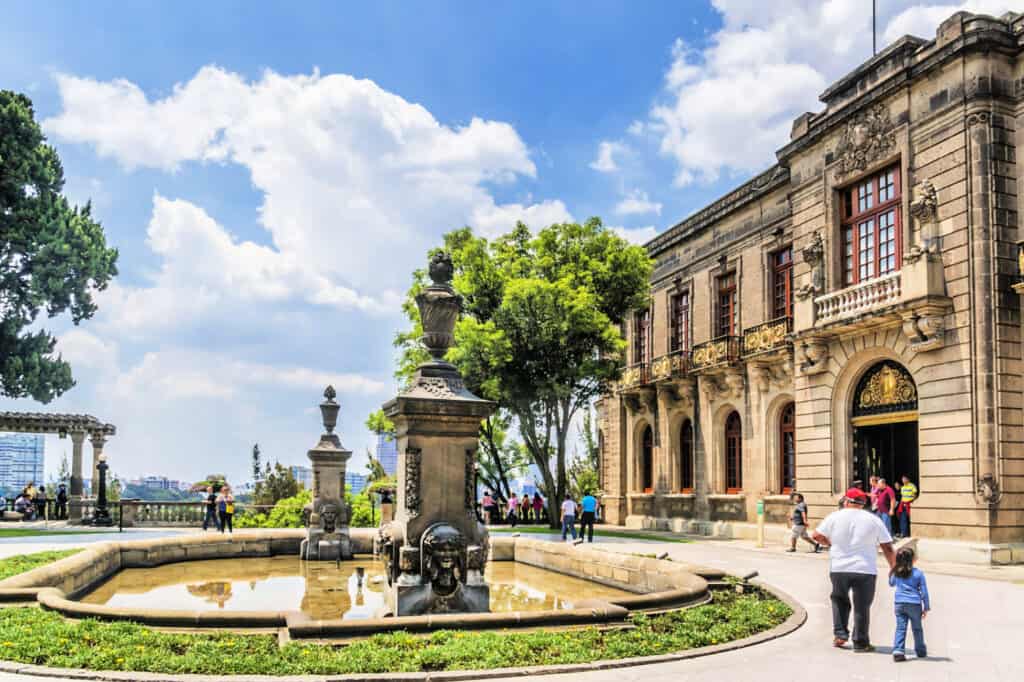 If you're up for it and I highly recommend it, walk to the top of Chapultepec Hill where you will find the Castillo de Chapultepec, a castle that was once home to Mexican Emperor Maximiliano I. This castle brings in a lot of visitors so expect it to be busy. The views from the top of the hill are incredible and definitely worth the hike up! The castle is now a museum and will give you a more in depth insight into Mexican history.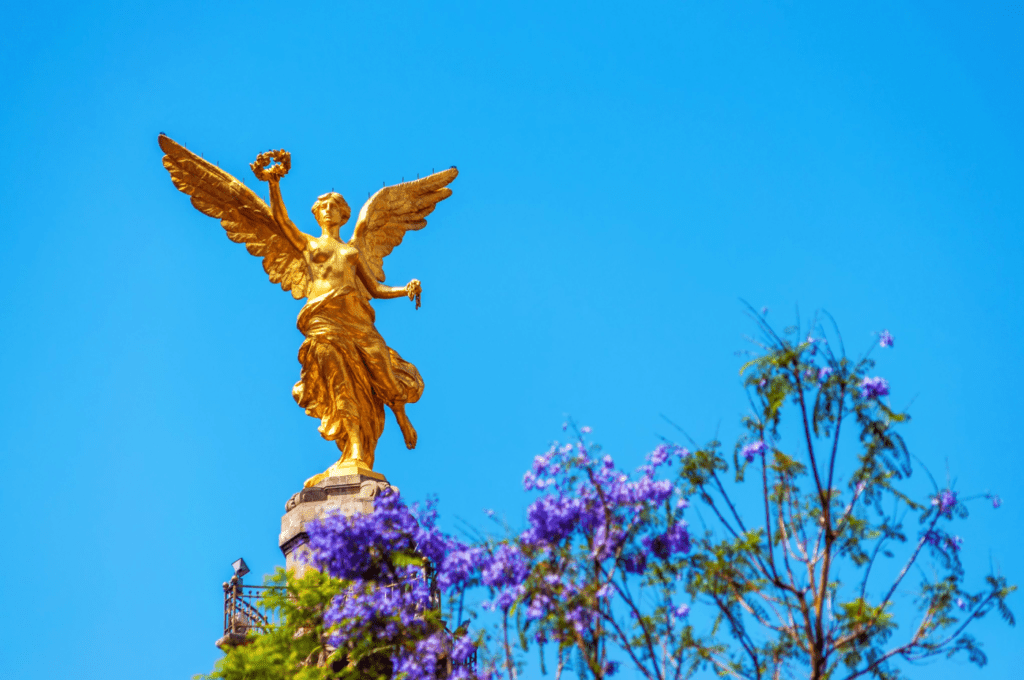 After learning about the country's struggle for independence and seeing how the wealthy lived during the 19th century, make your way back down the hill and exit the park on Paseo de la Reforma, one of Mexico City's main streets. This street is lined with high-end shops, hotels, and restaurants. At the end of Paseo de la Reforma, you will find the Angel of Independence, one of Mexico City's most iconic landmarks. This landmark signifies Mexico's independence from Spain and reminds us of the country's rich history.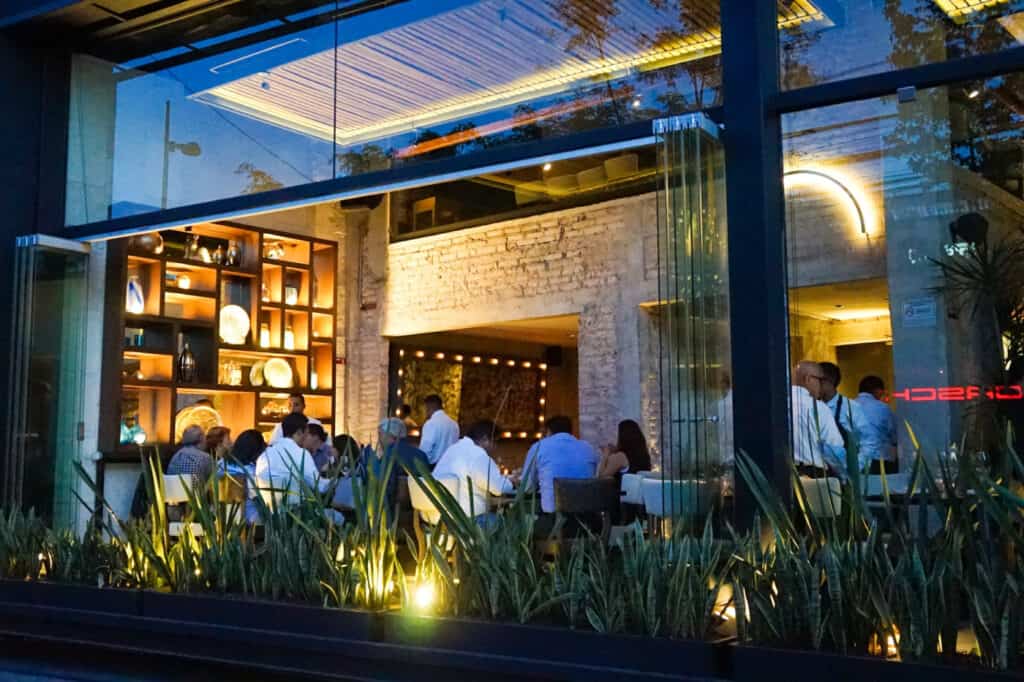 End your day with dinner and drinks in Polanco, another one of CDMX's trendy neighborhoods. Polanco is known for its upscale restaurants and bars; home to Presidente Masaryk Avenue, which is the most expensive street in Mexico.
This is the perfect neighborhood if you are looking for a night out on the town. Mexico City has an incredible underground bar scene (be careful of the mezcal shots – sip, don't shoot!) and you'll find some of the best bars in Polanco.
I would recommend heading to Biko for dinner, one of the best restaurants in Mexico City. Be sure to make a reservation in advance as they book up pretty quickly.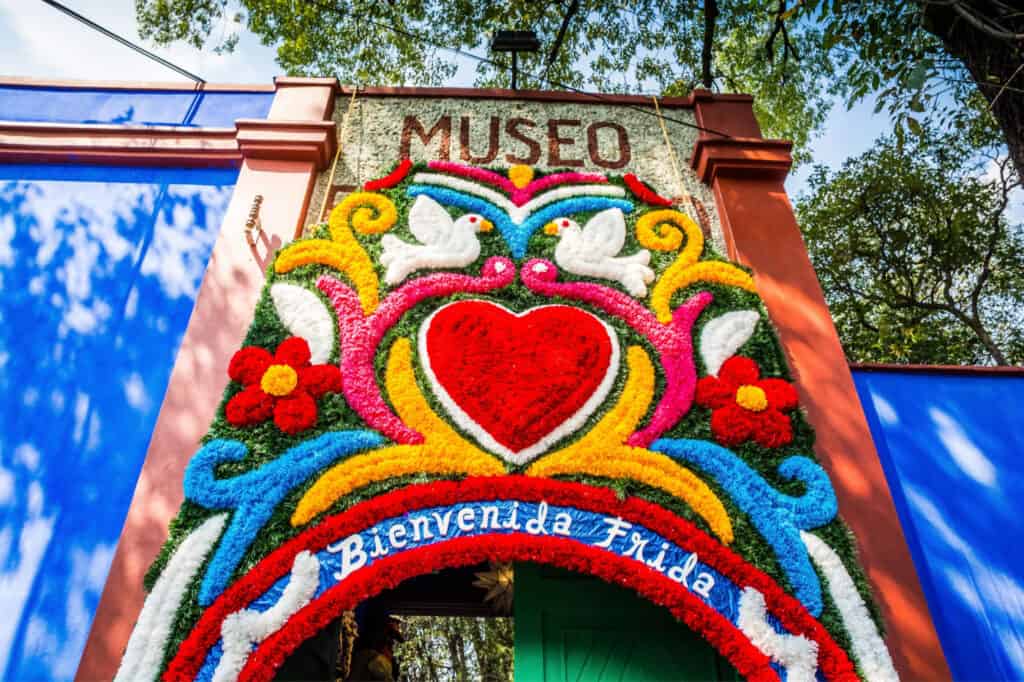 Day Two: Frida Kahlo and the Best Neighborhoods
Today involves one of my very favorite things to do in Mexico City! I am obsessed with Frida Kahlo – she is one of the most iconic Mexican artists and has left a legacy all around the world. Famous for her self-portraits, Frida Kahlo's artwork offers a window into her life and the struggles she faced.
Start your day by visiting the Frida Kahlo Museum, also known as La Casa Azul. The Museum is located in the Coyoacan neighborhood and is inside of Kahlo's former home. The home was turned into a museum dedicated to her life and work. It is a small but very powerful museum. You will see many of her famous paintings as well as personal belongings. The garden is also beautiful and worth a stroll through.
Buy your tickets online and in advance in order to avoid disappointment.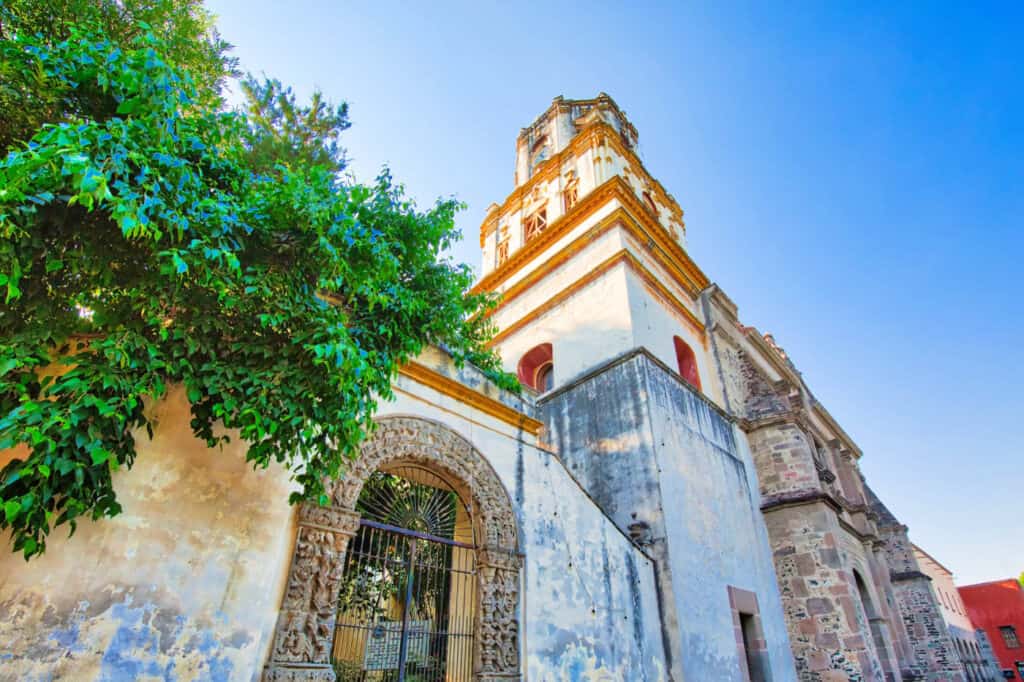 After the museum, walk through the Coyoacan neighborhood, one of Mexico City's oldest neighborhoods. This neighborhood has a completely different feel than Roma Norte and Condesa. It is much more traditional with colonial style architecture and cobblestone streets. There are also a lot of great shops, cafes, and restaurants here. Be sure to try a traditional Mexican dessert, like churros con chocolate, while you're in the neighborhood!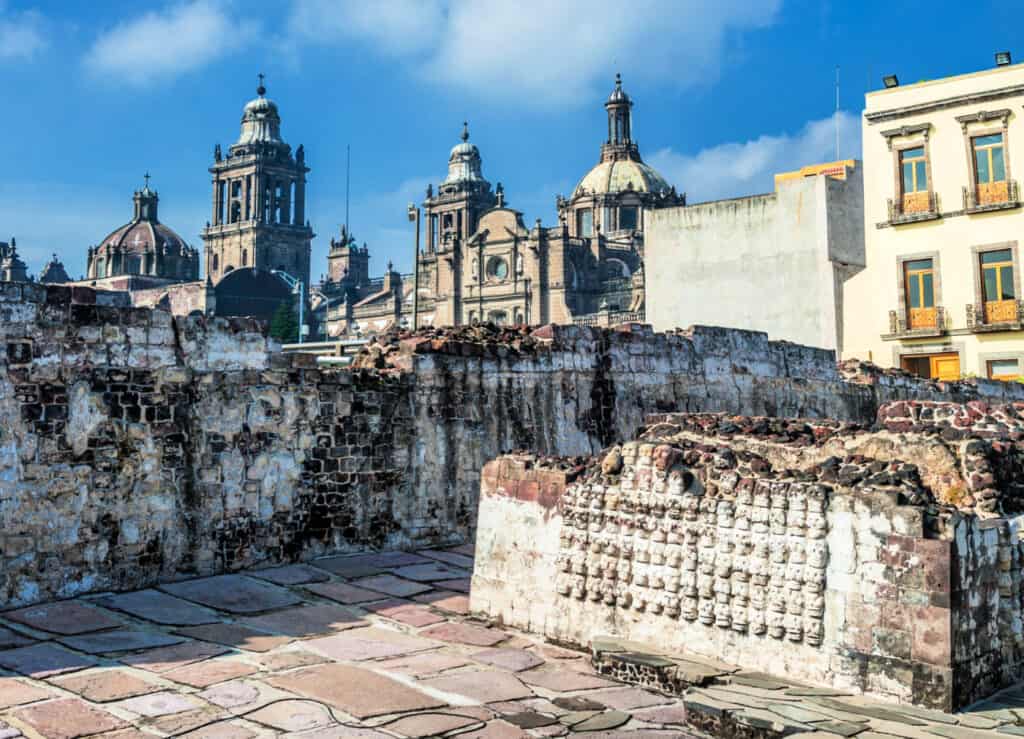 In the afternoon, make your way to the Centro Historico, Mexico City's historic center. This is one of the largest and most well-preserved historic centers in the Americas. The area is full of colonial-style buildings, plazas, and churches. It is also home to some of Mexico City's most famous museums, like the Palacio de Bellas Artes and the Museo Nacional de Antropologia.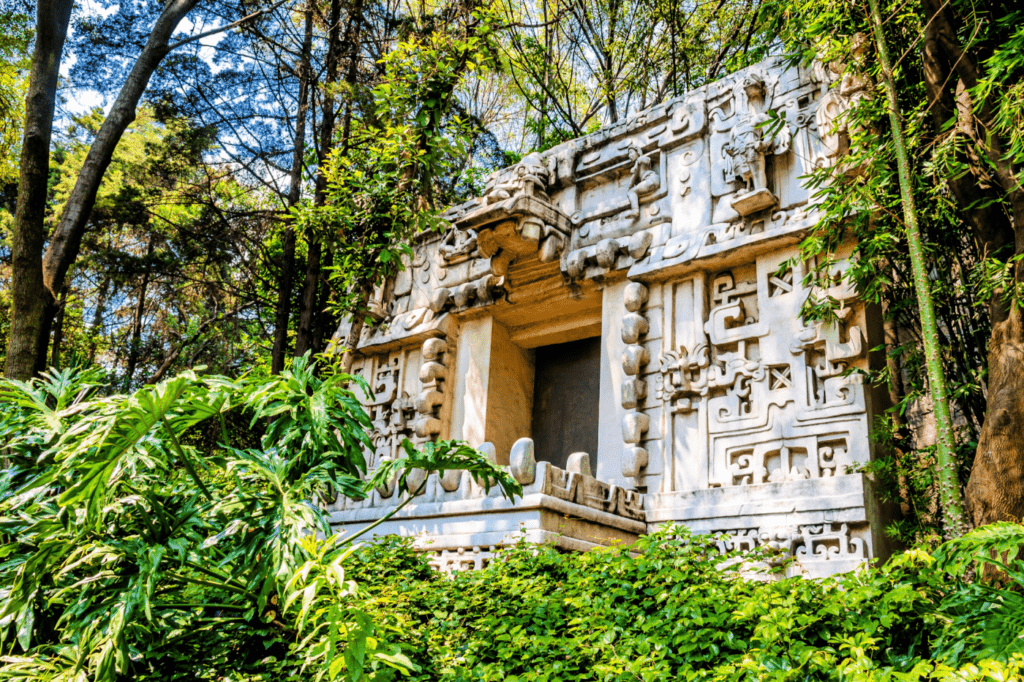 If you only have time for one, I recommend the Museo Nacional de Antropologia. This is the most popular museum to visit in CDMX, and for good reason. The museum is massive and has an impressive collection of ancient Mexican artifacts. The highlight for me is the Aztec Temple ruins that are located in the center of the museum. You can also see the famous "Sun Stone" on display here which is one of the most famous Aztec artifacts in the world.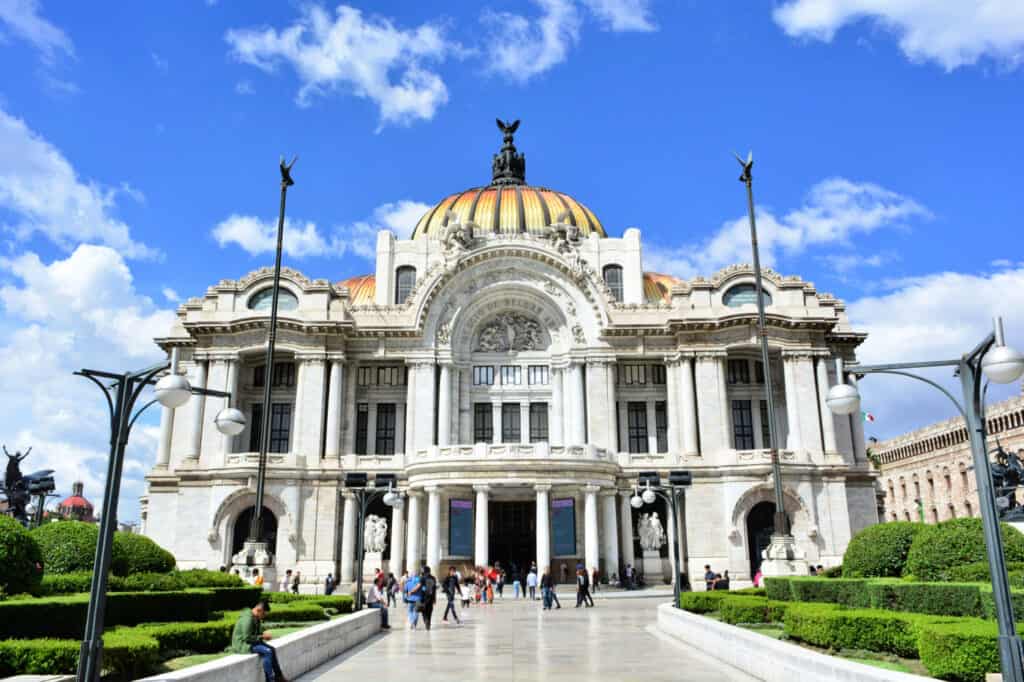 If the Museo Nacional de Antropologia is not your cup of tea, head to the Palacio de Bellas Artes, which is widely considered to be the most beautiful building in Mexico City. This art deco building is home to a theater, an opera house, and several art galleries. There is also a mural by Diego Rivera on display here which tells the history of Mexico from the Aztec civilization to the 20th century.
Both of these museums are located in the center, making it easy to visit both in one day.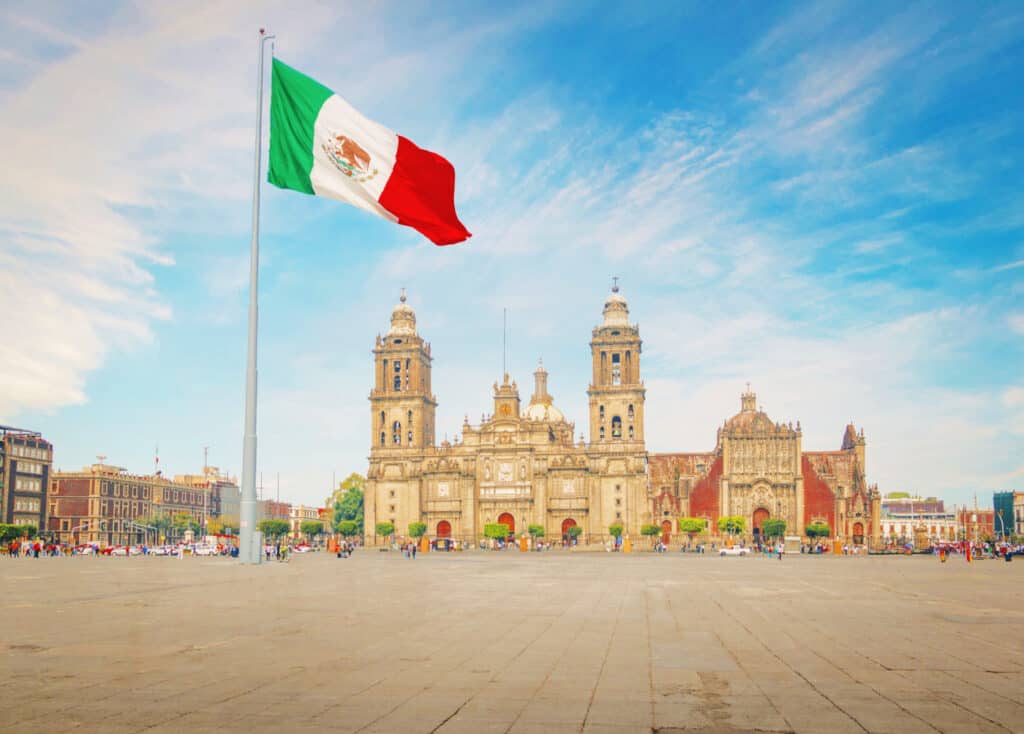 If you have some time before dinner, stroll through Zocalo, Mexico City's main square. This is the largest square in Latin America and is surrounded by some of the city's most important buildings, like the Metropolitan Cathedral and the National Palace. The square is also a great place to people-watch and soak up the atmosphere of Mexico City.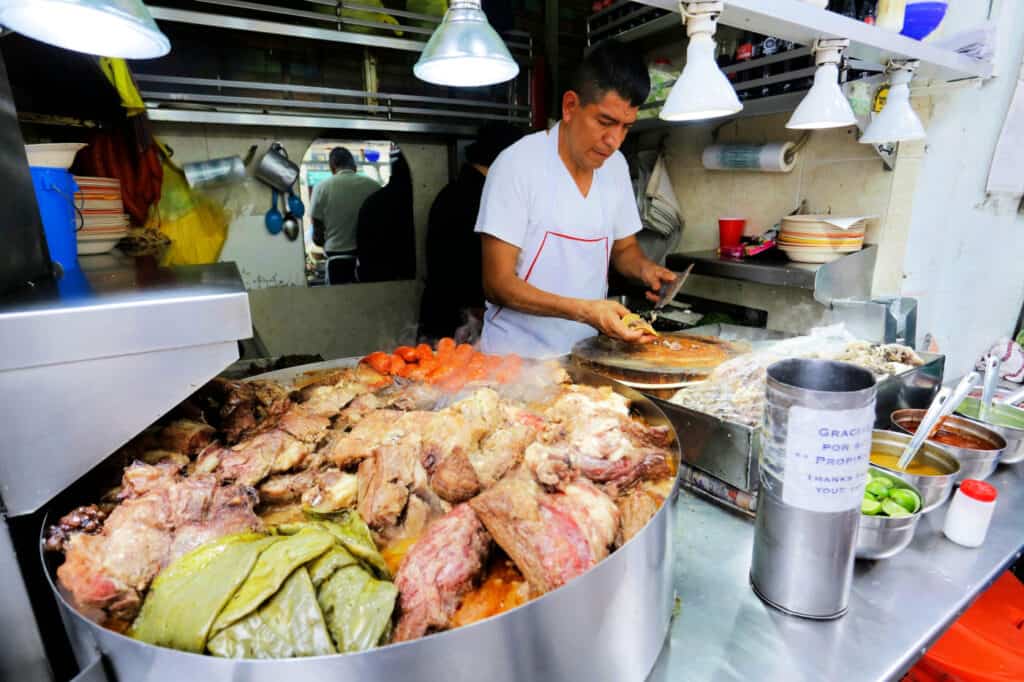 End your day with a traditional Mexican dinner. There are plenty of out-of-this-world, first class restaurants in Mexico City, but sometimes there is nothing better than a good old fashioned street taco. Head to one of the many taquerias in the city for some cheap and delicious tacos. I recommend nearby Taqueria Los Cocuyos — Anthony Bourdain was a huge fan of this place and featured it on his show, No Reservations.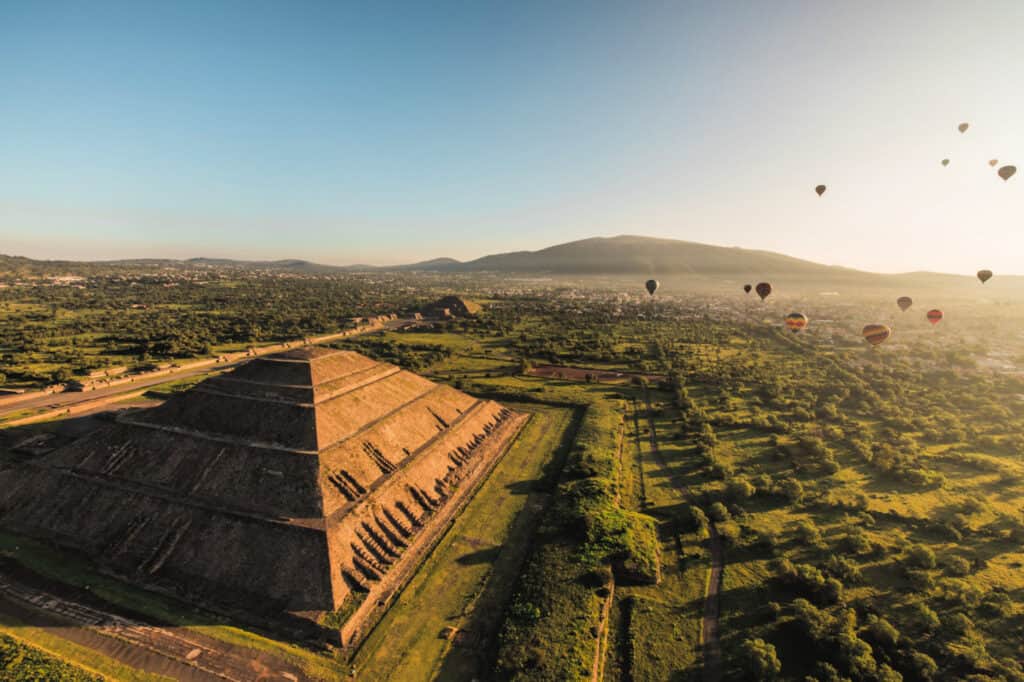 Day Three in Mexico City: Teotihuacan and More
Get ready for a bright and early morning, on your last day in the city it is necessary to go out with a bang! And by bang, I mean this hot air balloon ride over Teotihuacan! This is truly a bucket list experience.
Teotihuacan is an ancient Mesoamerican city that was once one of the largest cities in the world. The city is home to some of the most impressive pyramids in Mexico, including the Pyramid of the Sun and the Pyramid of the Moon. It is an incredible site and definitely worth a visit.
Your hot air balloon ride will take place at sunrise, so you'll need to get up early! The ride itself is about an hour long and is absolutely magical. You will get unparalleled views of the pyramids and the surrounding area. It is truly an unforgettable experience. Teoithuacan is located about an hour outside of Mexico City, but your tour will pick you up from your hotel early in the morning and drop you off after your flight over the pyramids.
Check out availability for hot air ballooning below:
After your hot air balloon ride, you will have some time to explore Teotihuacan on your own. I would recommend climbing to the top of the Pyramid of the Sun, it is a challenging climb but the views are incredible. You can also visit the nearby Museum of Teotihuacan, which has some interesting exhibits on the history and culture of the city.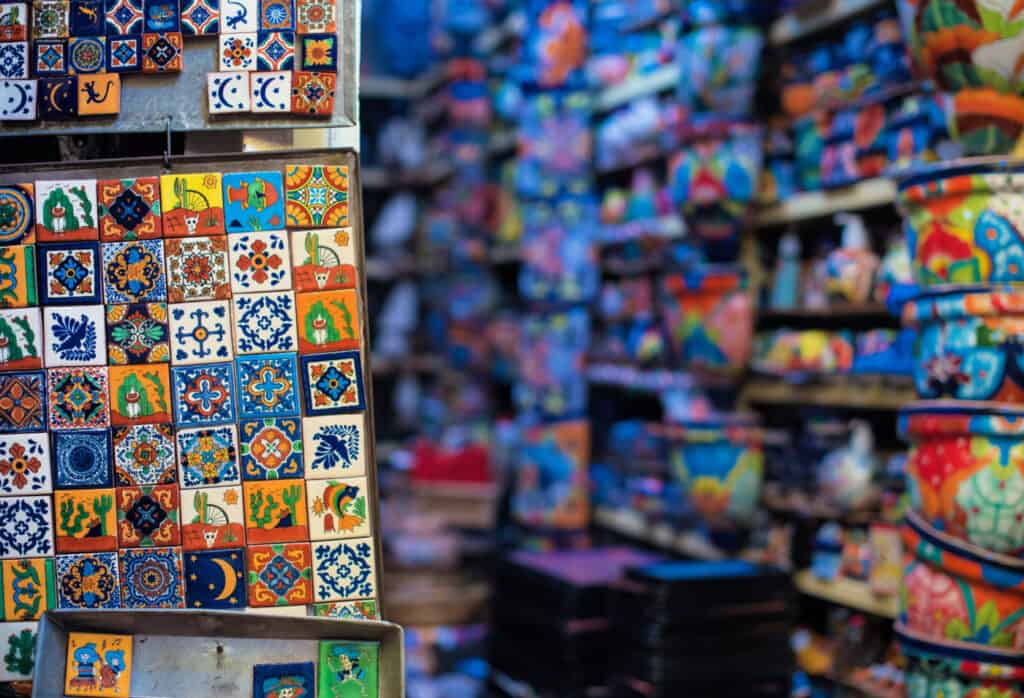 Once you're back in Mexico City, make your way to the Mercado De Artesanias La Ciudadela. This is a massive handicraft market with everything from traditional Mexican textiles to hand-carved wooden animals. It is the perfect place to pick up some souvenirs for your friends and family back home. I really love the traditional Mexican woven bags, they make great beach bags if you are headed to Cancun or Puerto Vallarta next!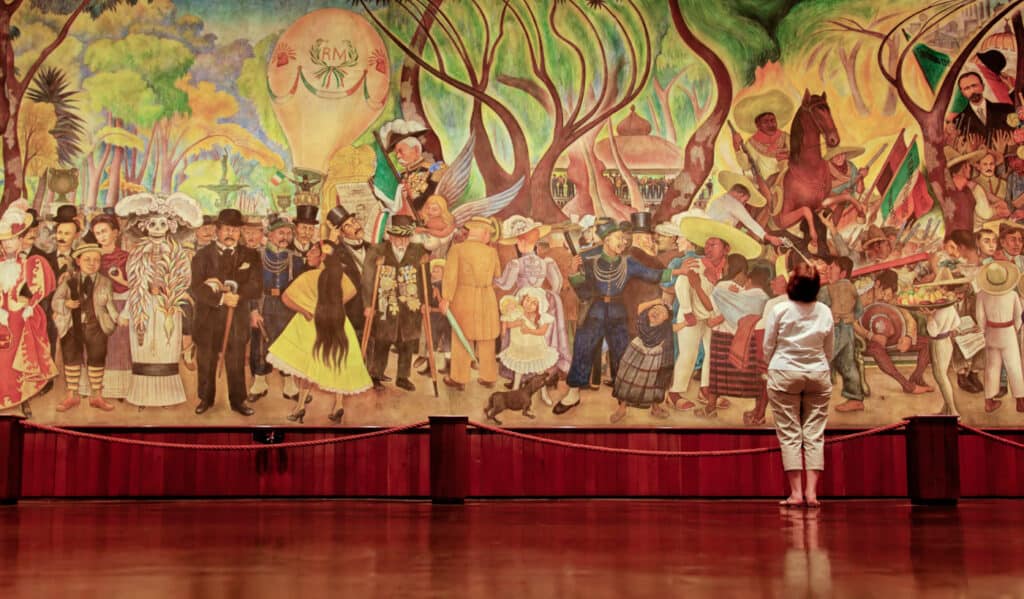 I know I know, we have packed a lot into three days, but if you have time my last recommendation is taking a 5 minute walk to visit the Museo Mural Diego Rivera.
This is a small but very interesting museum dedicated to the famous Mexican muralist Diego Rivera. The museum is located in the building where Rivera's studio once was and it houses some of his original paintings and sketches. It is a great way to learn more about Rivera and his work. It also houses his most iconic mural, La Revolucion Mexicana, which is an absolute must-see.
After visiting the Museo Mural Diego Rivera, wrap up your day with some yummy Mexican food and celebrate the end of your trip with some fresh margaritas!
I hope you have enjoyed your three days in Mexico City! There is so much to see and do in this incredible city, and I hope this has given you a taste of what it has to offer.
What to Know Before You Go to Mexico City
Do not under any circumstance, drink the water. Mexico City is notorious for its water pollution, so it is important to only drink bottled water. It is extremely cheap and you can buy it literally everywhere.
Keep in mind how big the city is. While my 3 day guide is geographically centered. It is important to map out your activities in advance and give yourself plenty of time to get from place to place. The last thing you want to do is miss something because you got lost!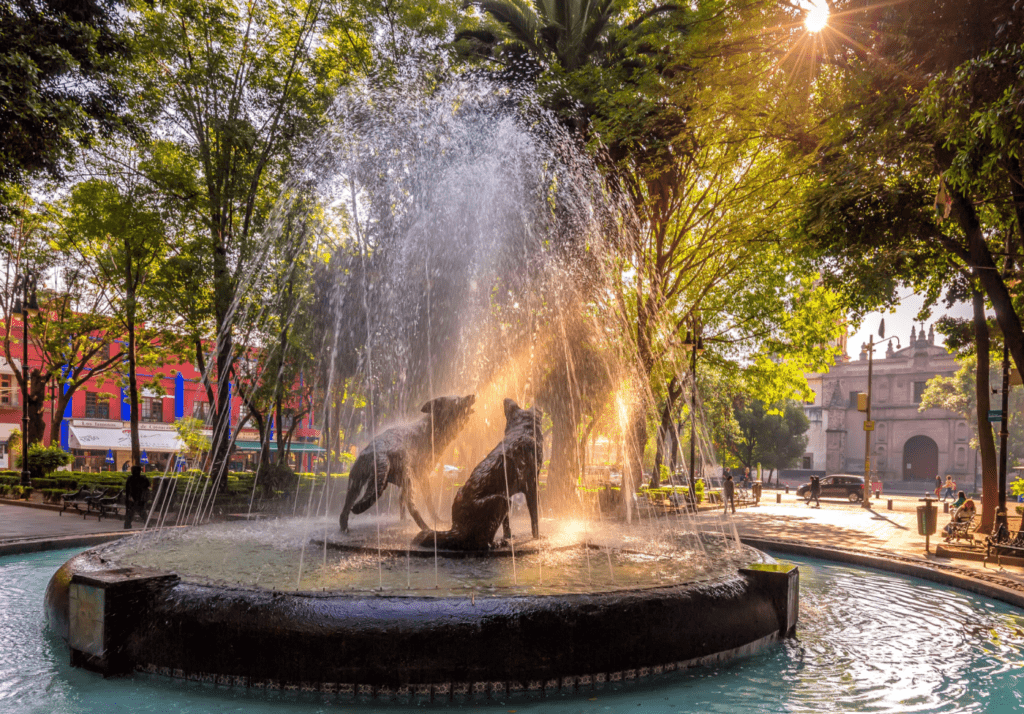 Where To Stay in Mexico City
Mexico City is huge. It's actually the largest city in North America, so it can be daunting choosing an area to stay in while in the city. Luckily for you, I've spent my fair share of time in the city and am able to narrow down the locations for you!
In terms of neighborhoods, I would recommend staying in Condesa, Roma Norte, or Coyoacan. These are all great areas with plenty of restaurants and bars to keep you entertained, and they're all fairly centrally located so you can easily get around the city. Over the past few years, these areas have really been updated and are now some of the best places to stay in Mexico City.
My favorite boutique hotel to stay in when I'm in Mexico City is Mansión Papilio. This bed and breakfast is located in Coyoacan, making it the perfect location for your three-day itinerary in Mexico City and it is absolutely gorgeous. This mansion will automatically transport you back into the 1920's making you feel as glamorous as ever. Each room is decorated uniquely and differently and is extremely spacious, something that can be hard to find in Mexico City.
The garden is one of my favorite places to sit and enjoy a cup of coffee in the morning and you can watch peacocks[!] roam around on the property, bringing a unique experience to your day. The staff at Mansión Papilio are amazing and will go above and beyond to make sure you have the best trip possible! I can't recommend this boutique hotel enough, and in the summer they have an amazing pool to cool off from the hot Mexican sun.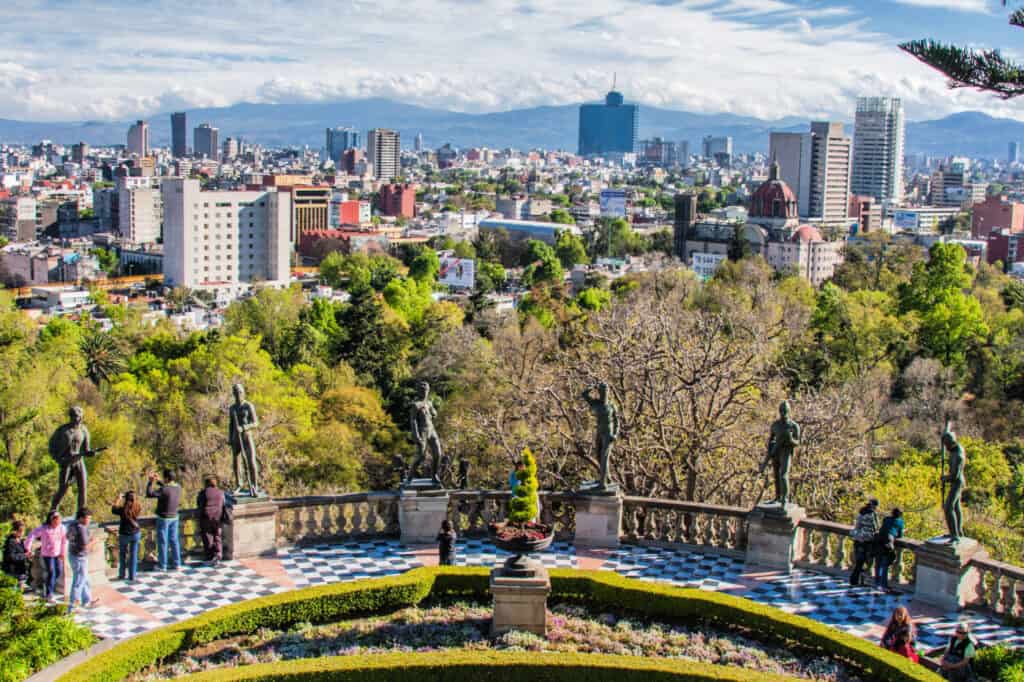 The Best Time of Year to Visit Mexico City
The best time to visit Mexico City is during the spring or fall, when the weather is milder. The summers can be extremely hot and humid making it a bit miserable to get out and explore, and the winters can be cold and wet. However, if you don't mind the heat, the city is still beautiful during the summer and there are plenty of outdoor activities to keep you busy.
Another thing to consider when visiting Mexico City is if any festivals are going on that you would enjoy participating in. Mexico City is known for its amazing array of fiestas, and there is always something going on!
My favorite time of year to be in Mexico is during Dia De los Muertos or Day of the Dead, which takes place October 31st-November 2nd. Day of the Dead is a traditional Mexican holiday that celebrates deceased loved ones, and it is an absolutely incredible experience. The city comes alive with colorful decorations and altars, and there are processions and parties going on day and night. If you have the chance to visit Mexico City during this time, I highly recommend it!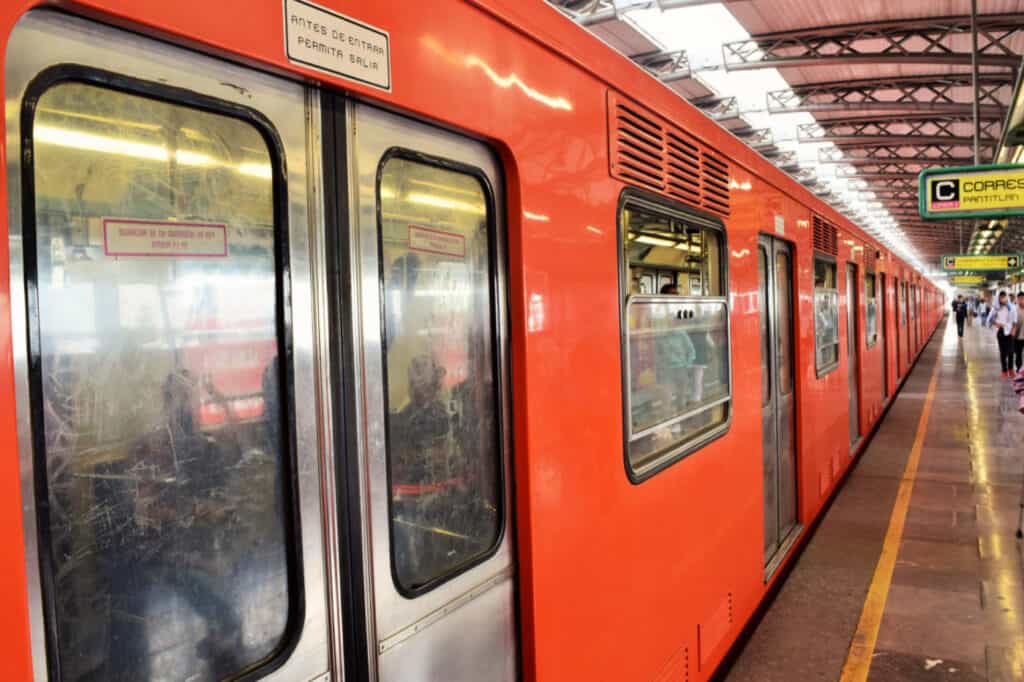 How to Get Around Mexico City
When it comes to getting around Mexico City you have a few options.
The first option is the metro, which provides an extremely cheap and efficient way to get around the city. A single ride will only cost you 5 pesos, which is a whopping .25 cents in U.S. Dollars. The metro can get very crowded during rush hour, but it's still the most efficient way to get around the city.
Another option for exploring Mexico City is by taking an Uber. This is becoming increasingly popular in the city, and it is a great way to get around if you're not comfortable using the metro. It's also extremely affordable.
The last option — and my personal favorite — is to walk! Mexico City is very easy to navigate on foot and you will get a much better feel for the city by walking around and taking everything in. Plus, you never know what you might stumble upon while out exploring!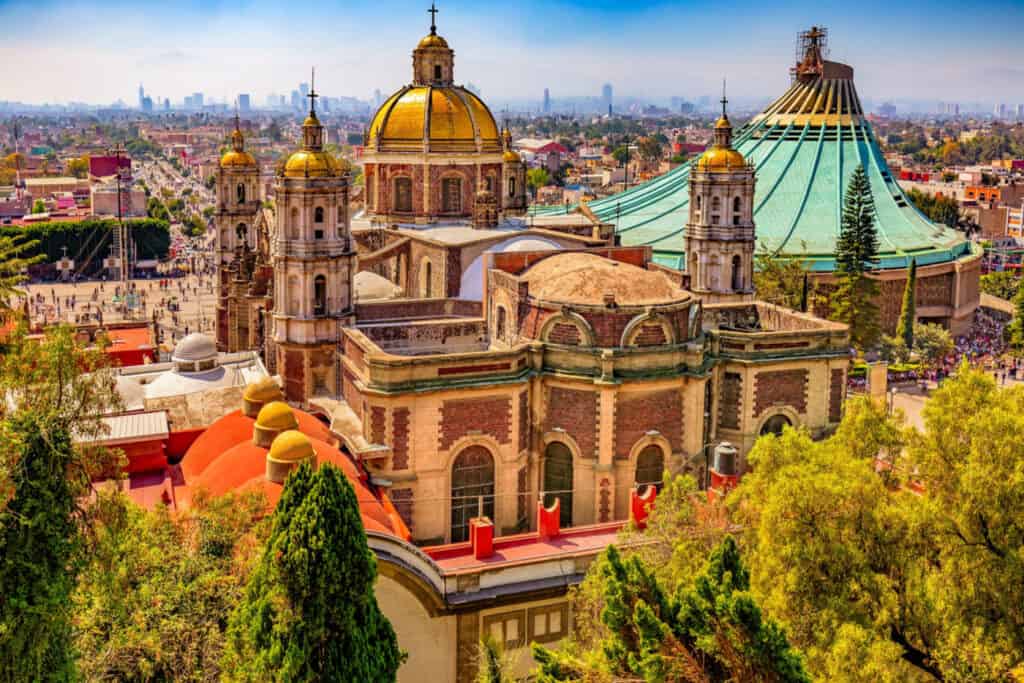 How to Stay Safe in Mexico City
Mexico City is a very large city, and like any other big city, there are certain areas that can be more dangerous than others. I always recommend using common sense while traveling — which means not flashing valuables around or wandering down dark alleys alone at night.
I do want to stress, however, that I, personally, have never felt unsafe in Mexico City. In fact, I have found the locals to be extremely friendly and helpful and have never encountered anything different.
Like any large metropolitan city, be careful of pickpockets, especially in crowded areas like the metro and the markets. Keep your valuables close to you and carry a photocopy of your passport, just in case you lose it.
One thing to keep in mind is that Mexico City is located in a seismically active region, so it's important to be aware of this and to have a plan in place in case of an earthquake. Don't be like me, who grew up in a place that never experiences earthquakes. Upon encountering my first one while traveling, I had so little idea of how to react that I had to google "what to do in an earthquake" while my hotel was shaking around me.
Besides that, I would say that Mexico City is a very safe place to visit and I never hesitate to recommend it to friends!
Mexico City is quickly becoming one of the hottest travel destinations in the world, and it is easy to see why. This vibrant city has something for everyone, from incredible food and culture to amazing architecture and history. If you are looking for an unforgettable vacation, Mexico City is the place to be.
You need to get here before more people discover how wonderful it is!