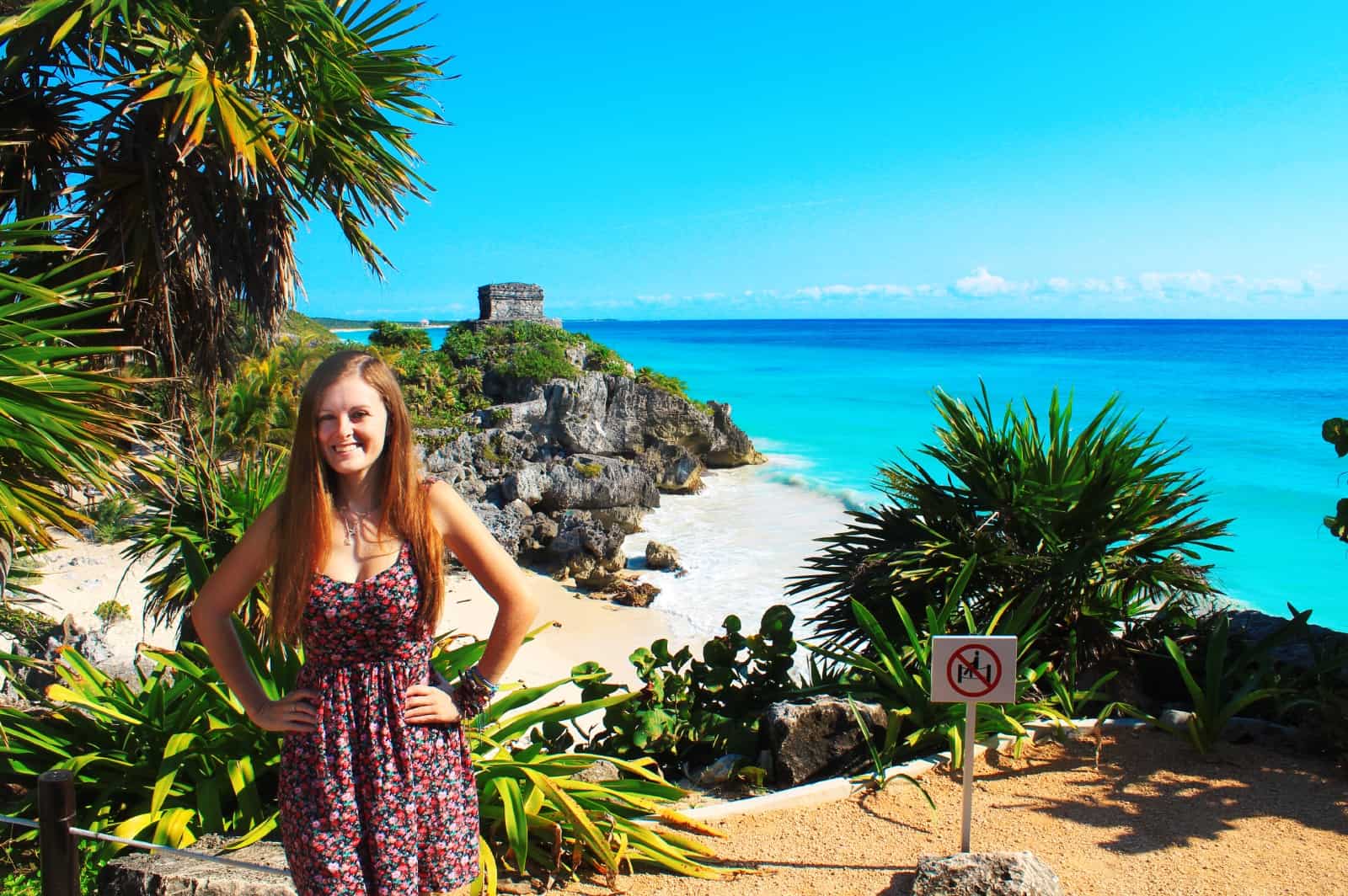 Whenever I visit a new beach, I can't help but compare it to some of the incredible ones I've had the fortune of visiting so far. As much as I battle to retain my childlike excitement when checking out somewhere new, a small part of me is always a little disappointed if it doesn't live up to expectations. And for Tulum, my expectations were sky high.
I was excited to see how it would compare to some of my favourites: Boracay in the Philippines; the surfing beach in Raglan; and the sandfly-ridden paradise of Cambodia's Koh Rong.
I was a little startled, then, when I first stepped onto the warm sand in Tulum and realised it was my ultimate beach.
It was the best.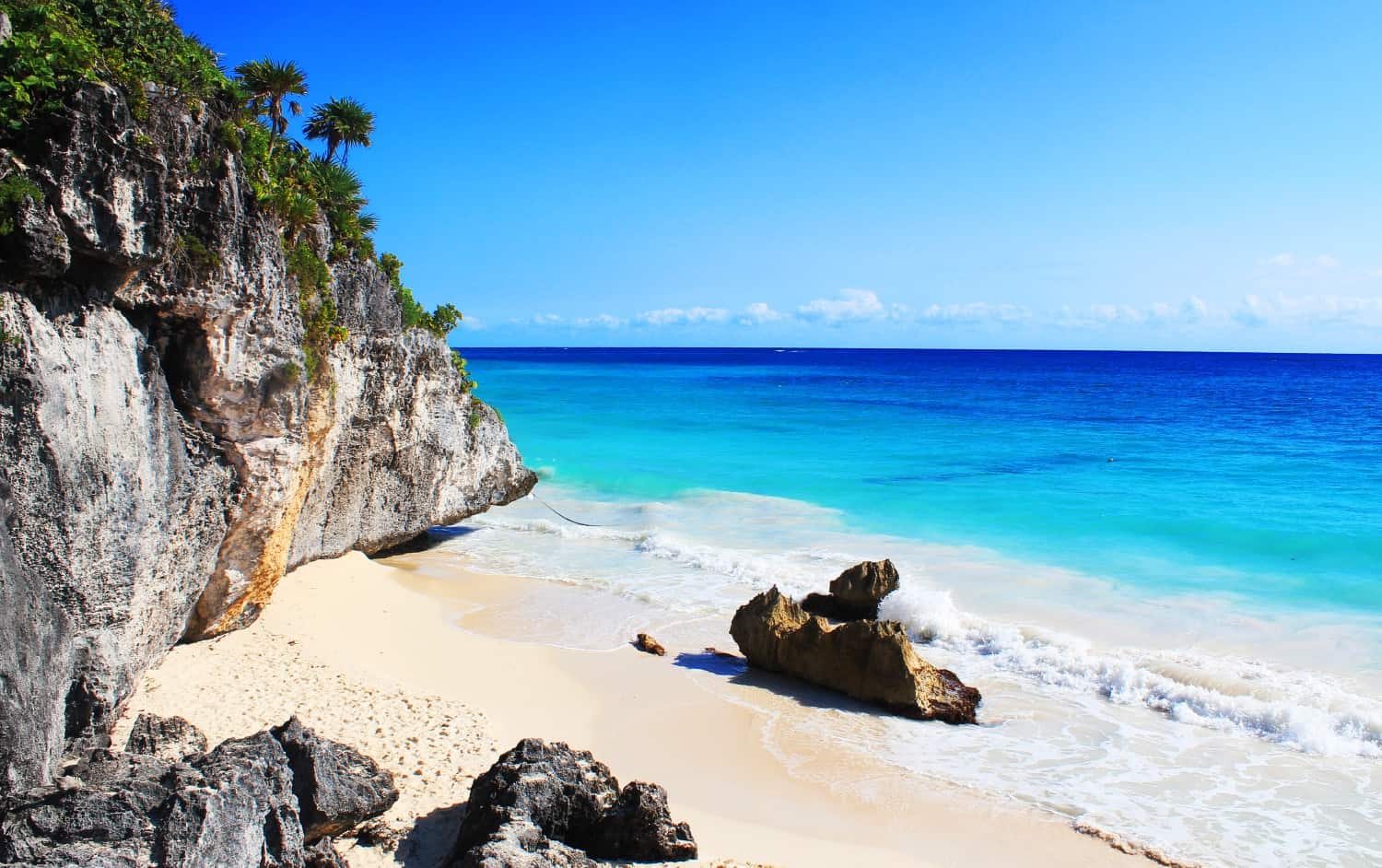 You'll find Tulum on the Yucatan coast of Mexico, about a 45 minute drive from Playa del Carmen. It's a huge tourist destination for the country, thanks to its spectacular location overlooking the Caribbean sea, but it's best known for being home to some gorgeous cliff-top Mayan ruins — some of the last ever inhabited.
I'll let you in on a secret. If you're going to be visiting Tulum, you should absolutely be waiting to get inside when the gates open at 8 in the morning. Everything we'd read online had mentioned the heaving crowds and dozens of tour buses, so if we knew that if we were going to stand any chance of avoiding them, we would need to be early. We arranged to meet our friend Brian at 7 a.m., and we were in a colectivo (a shared minivan) just a few moments later.
I couldn't believe it when we were first in the queue, and we excitedly bought our tickets as soon as we arrived. We rushed through the turnstile, jumping for joy at the sight lay out before us.
We had the entire grounds to ourselves.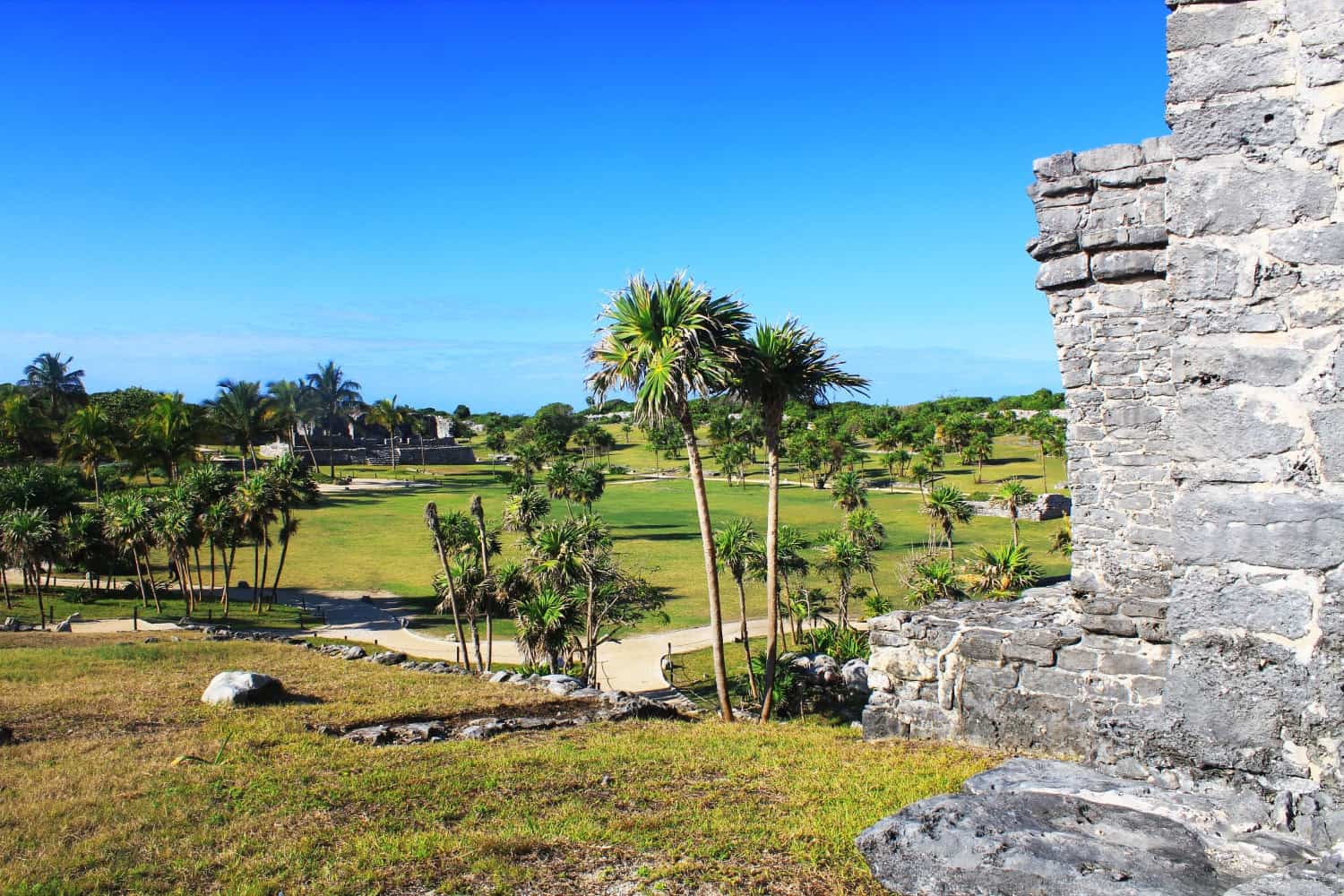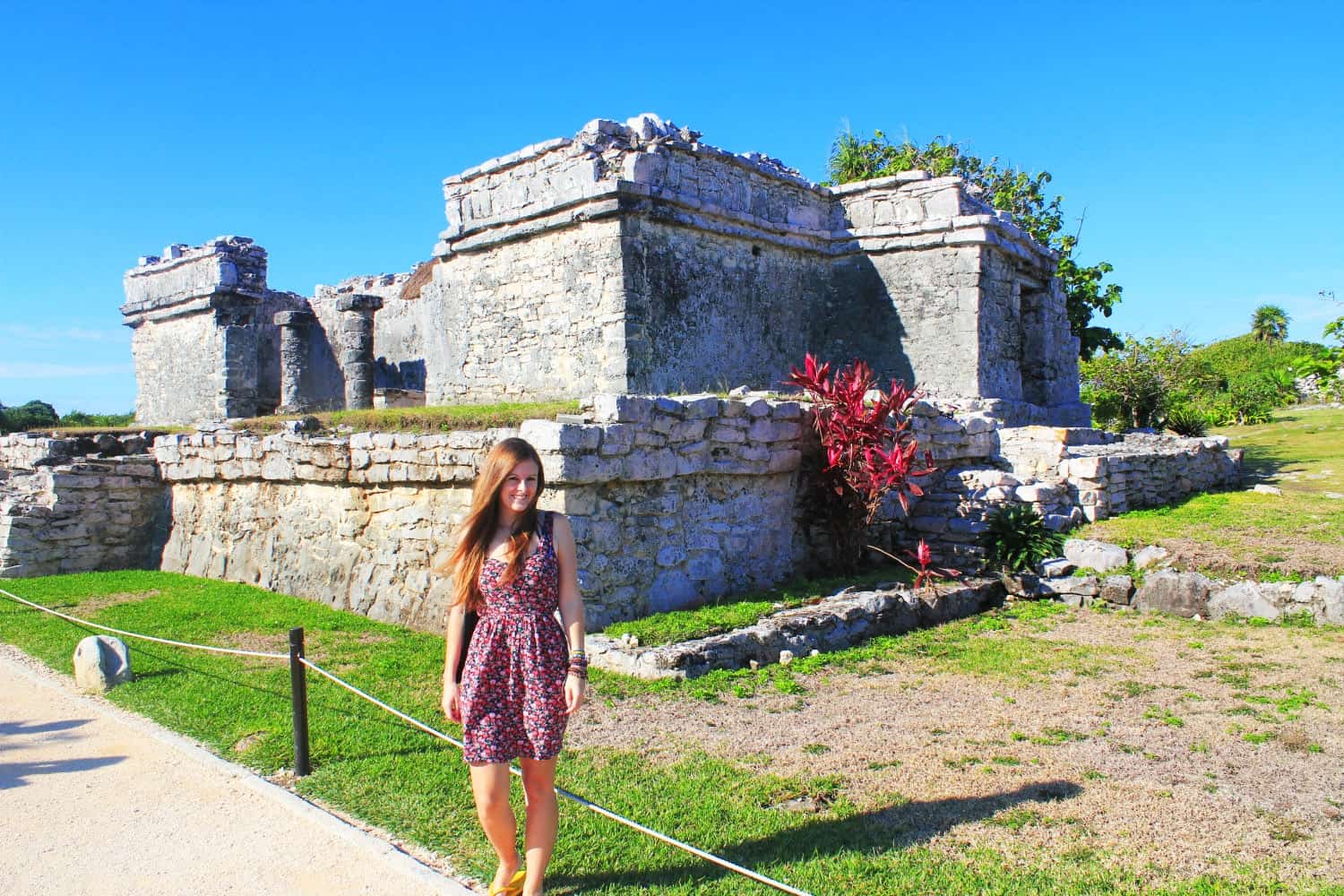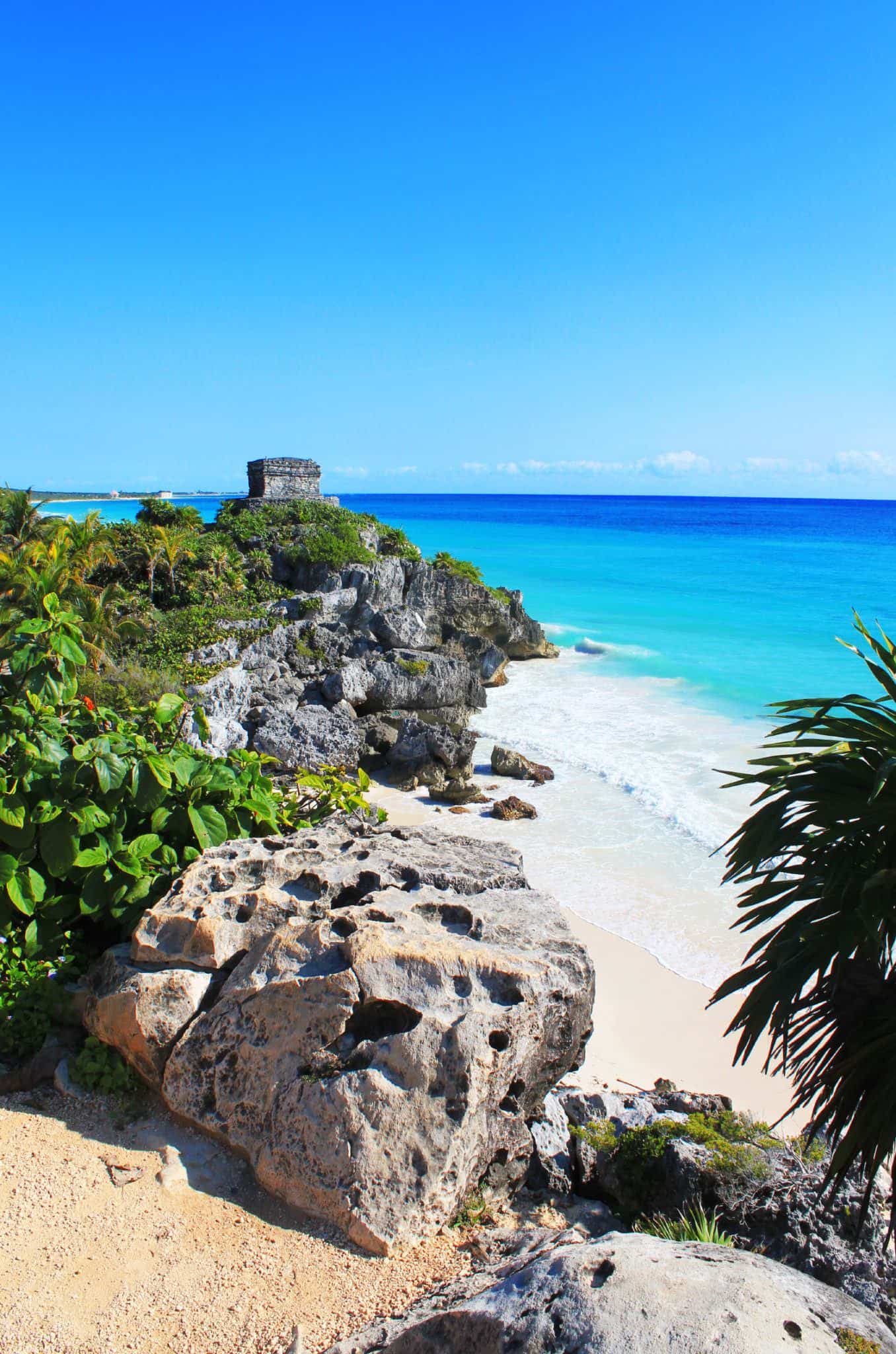 To be honest, I'm not a huge ruins person, so while I could trawl through archeological websites to find out what the buildings in Tulum were used for, I won't, because I'm hoping you're as uncultured as I am.
But in all seriousness, as a ruin-hater, these were some of the best I've come across in three years of travel.
The ruins here are a mix of palaces, temples, and pyramids, and Tulum is unique because its the only Mayan site where no signs of human sacrifices were found.
I was most excited by their picturesque location.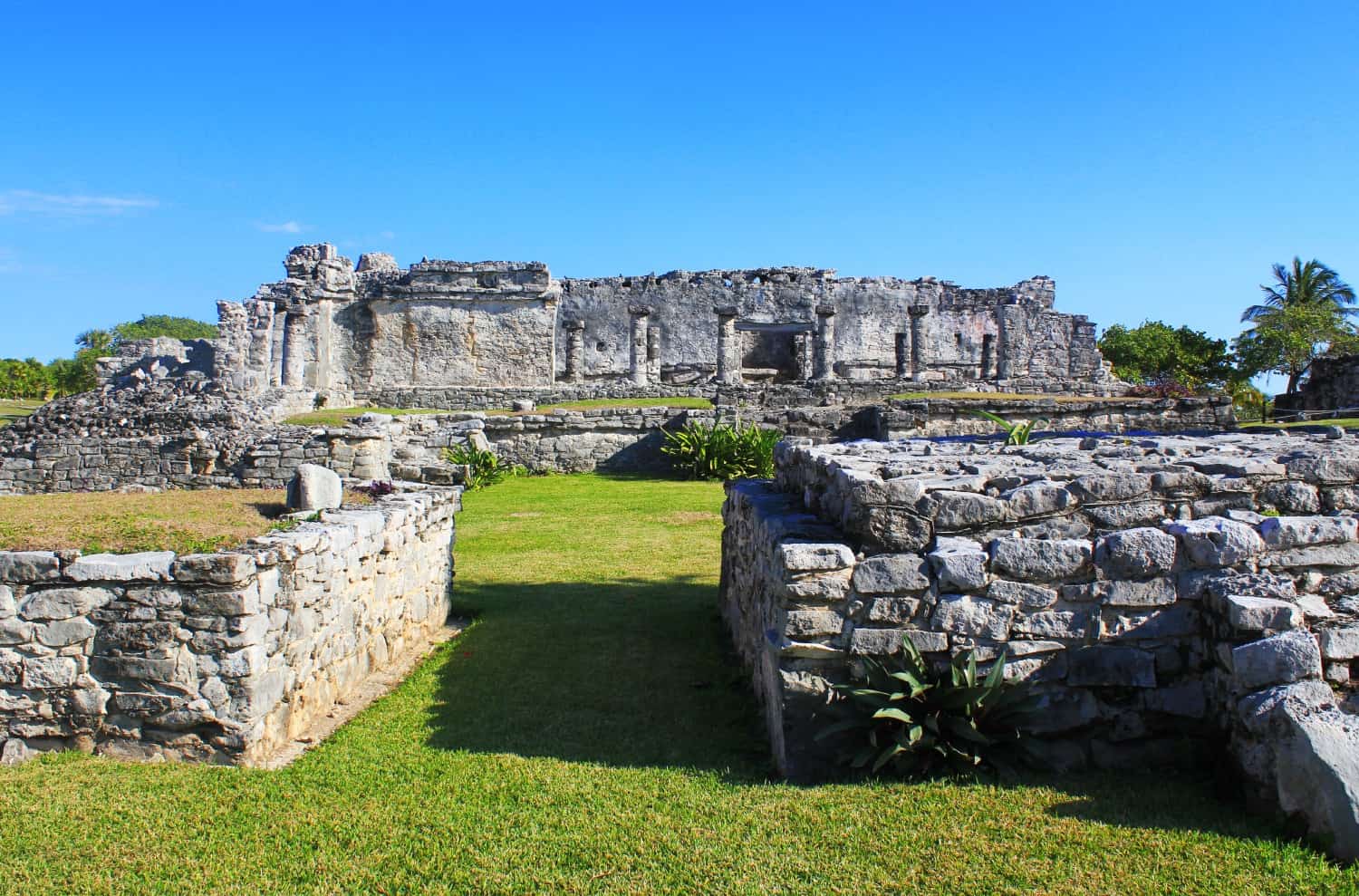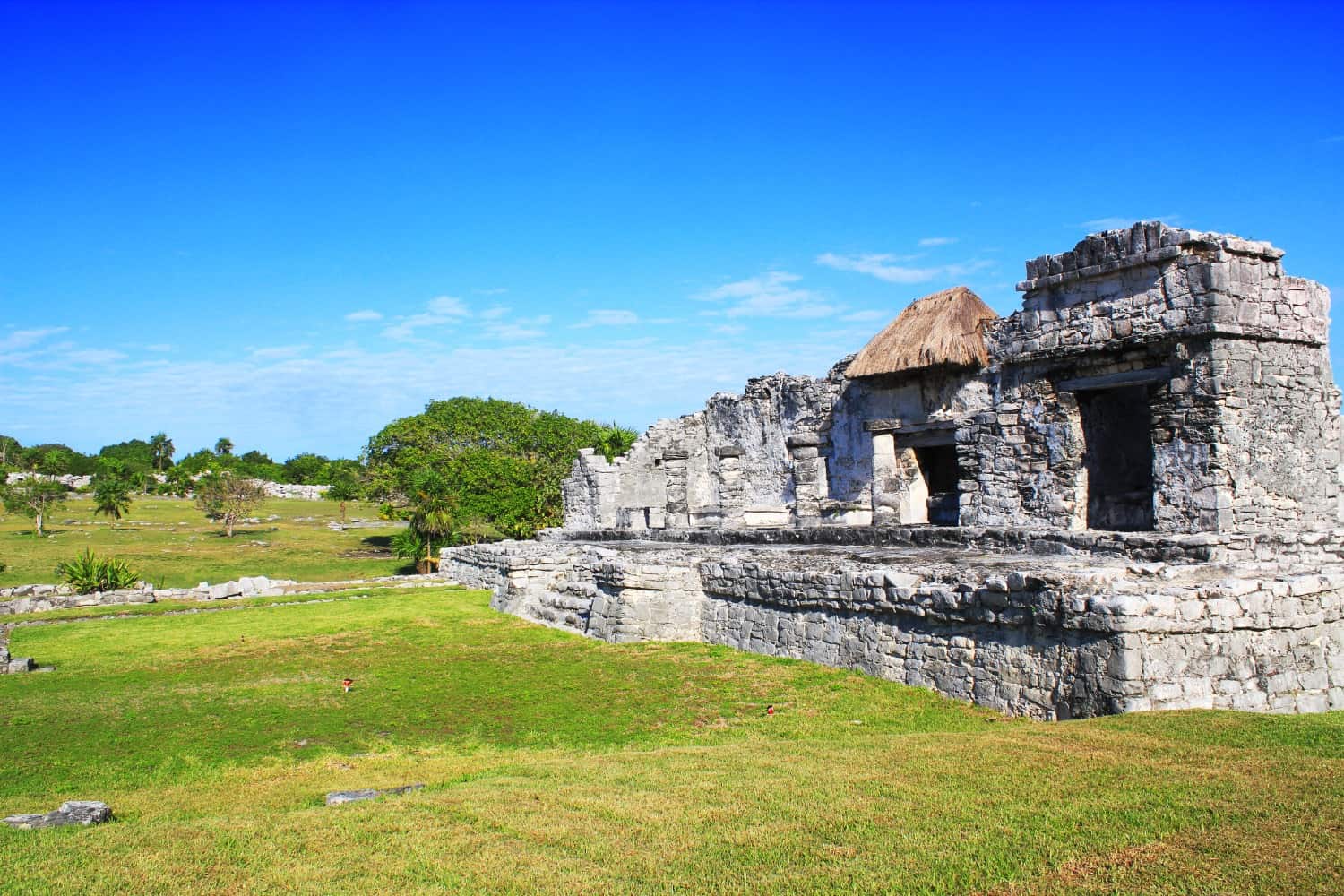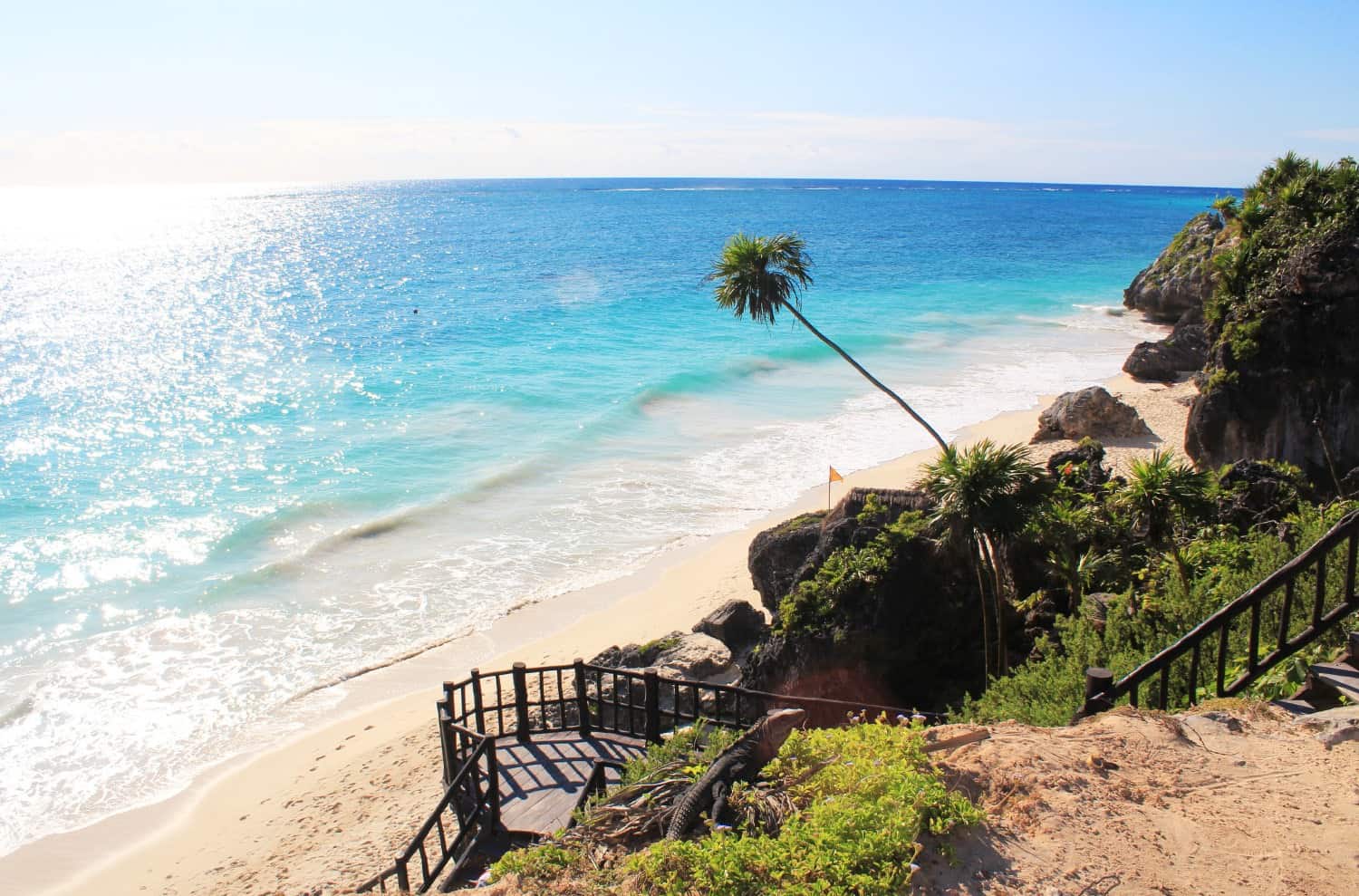 And when I saw this beach (can you spot the iguana in the photo above?), I squealed.
Because look at that water! And look at that deserted stretch of sand! And that perfect palm tree!
This was heaven.
With still only a handful of people in the complex and exploring the ruins, nobody had yet to wander onto this perfect beach. I immediately decided I'd had enough rock inspecting for one day and descended the wooden staircase onto the soft, warm sand.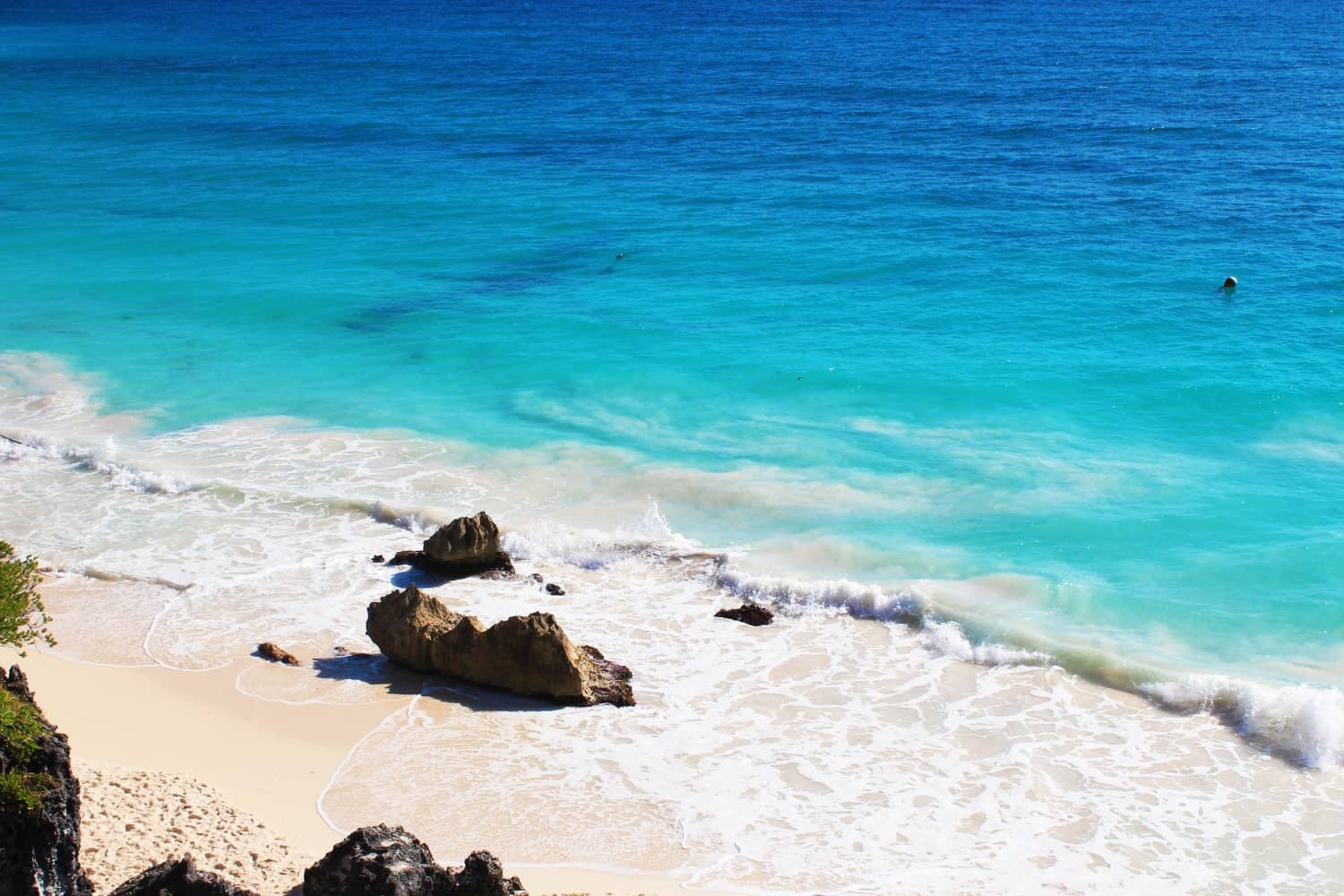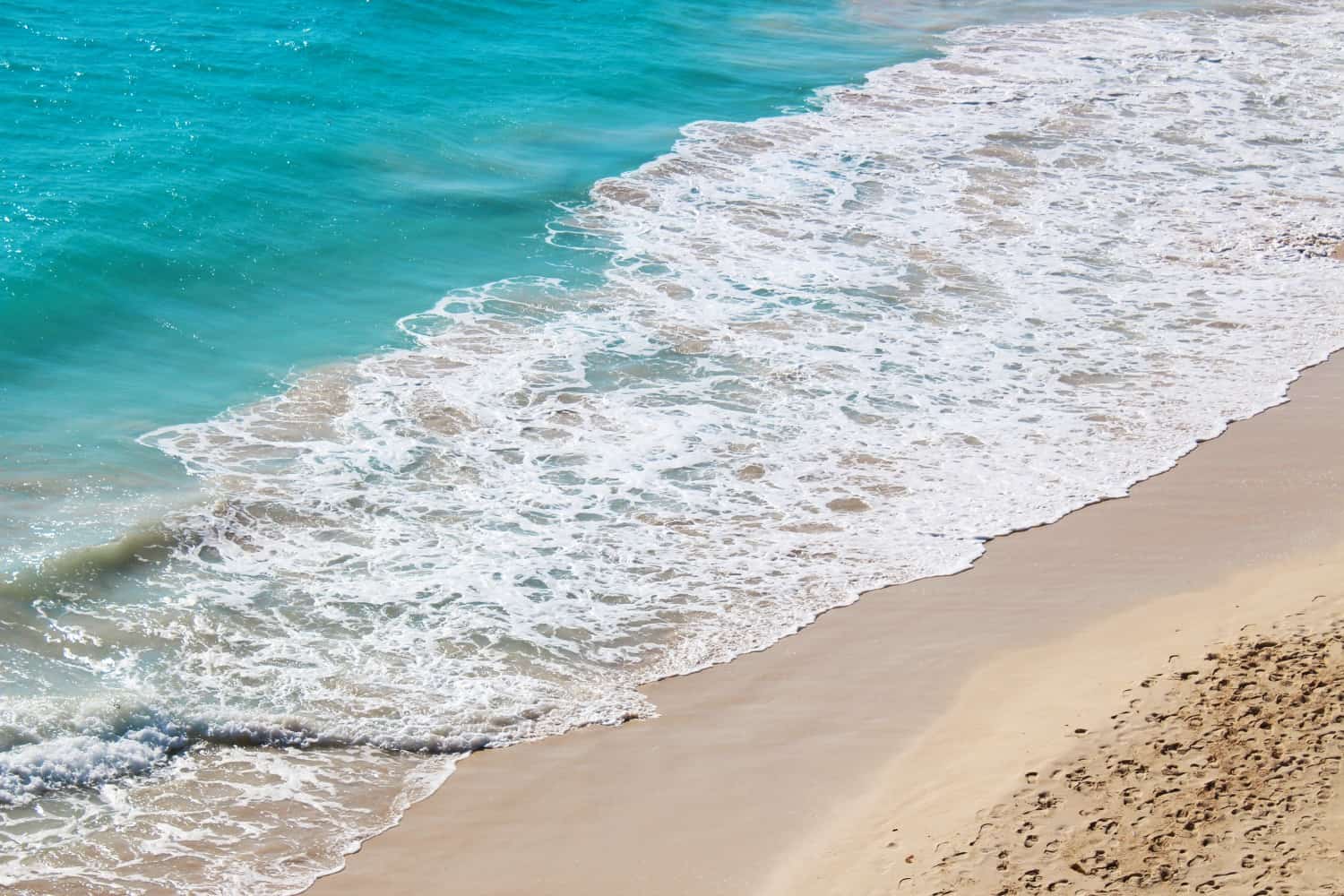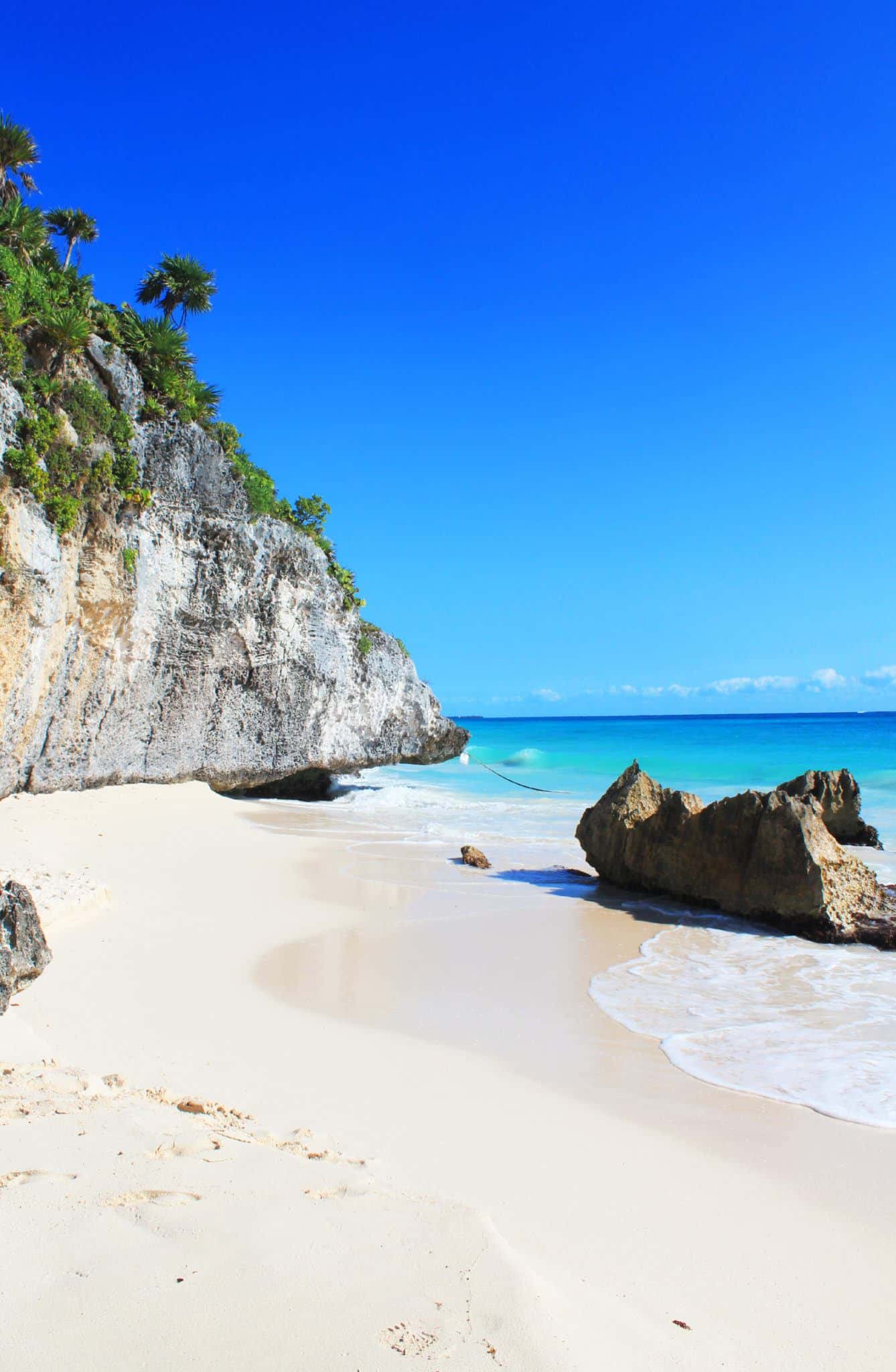 With my friends following close behind, I picked out a patch of sand near to the cliff, then set about going for a swim.
Out into the ocean, the sand was soft with not a rock in sight. The water was so clear I could see my chipped toenail polish in neck-deep water, and the temperature was the perfect bathwater-temperature warm. In the patches where the water wasn't quite as clear, talcum powder sand swirled around me, forming a cocoon against my body.
Back on the beach, I nervously sunbathed amongst roaming iguanas, every now and then squinting skywards to catch a glimpse of the Mayan ruins towering above us.
"This is the best beach I've ever been on," I declared.
"What?" Brian said in disbelief. "But you've been to Boracay." Back in 2011, I had written such a glowing report of Boracay, that after reading it, Brian had headed there himself and fallen just as much in love with that crowded paradise.
"But Boracay has so many people!" I retorted. "We have this beach all to ourselves."
He rolled his eyes and laughed, and I knew he was thinking I probably say that about every beach I visit. Which is, um, occasionally true.
But this was definitely the best beach ever.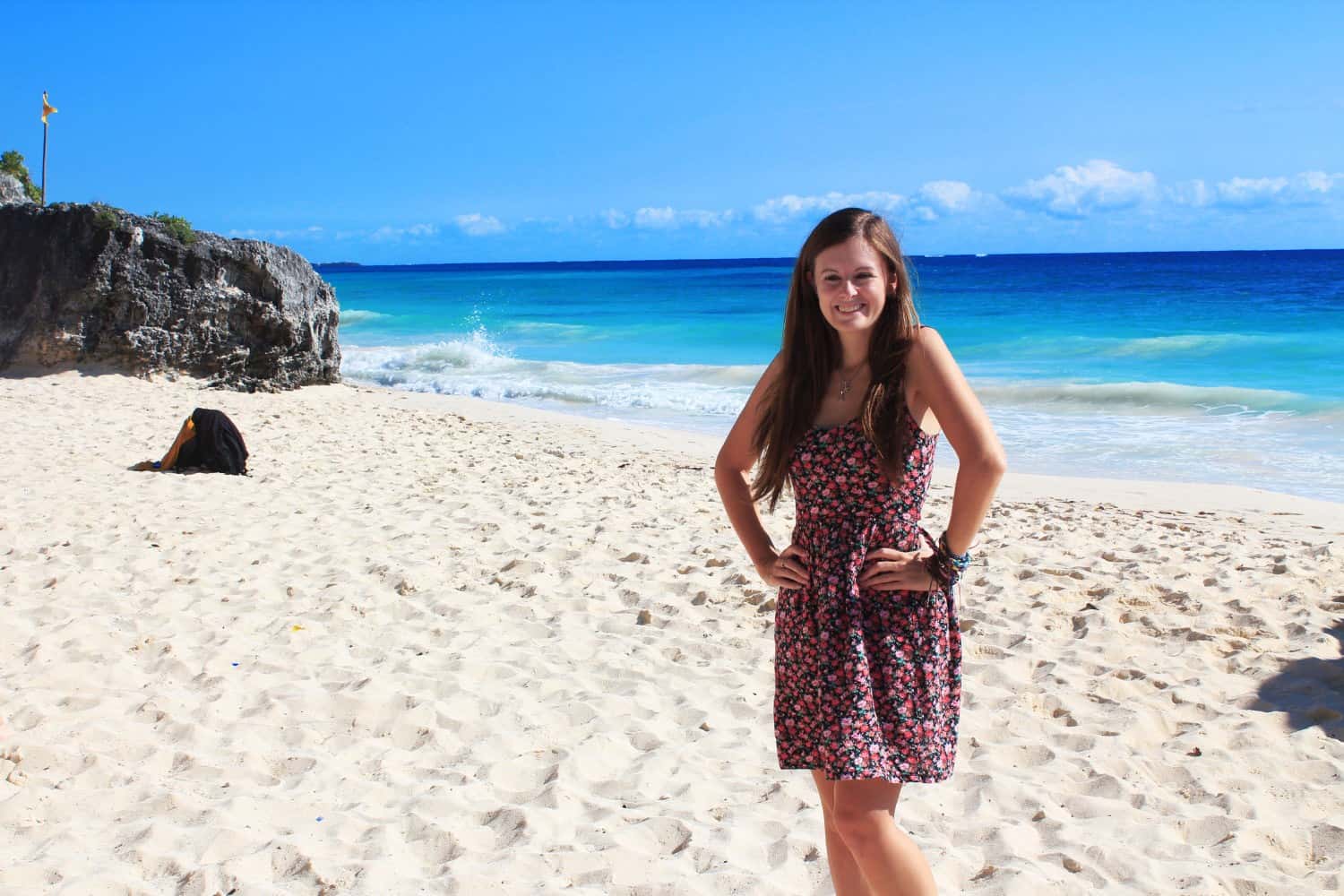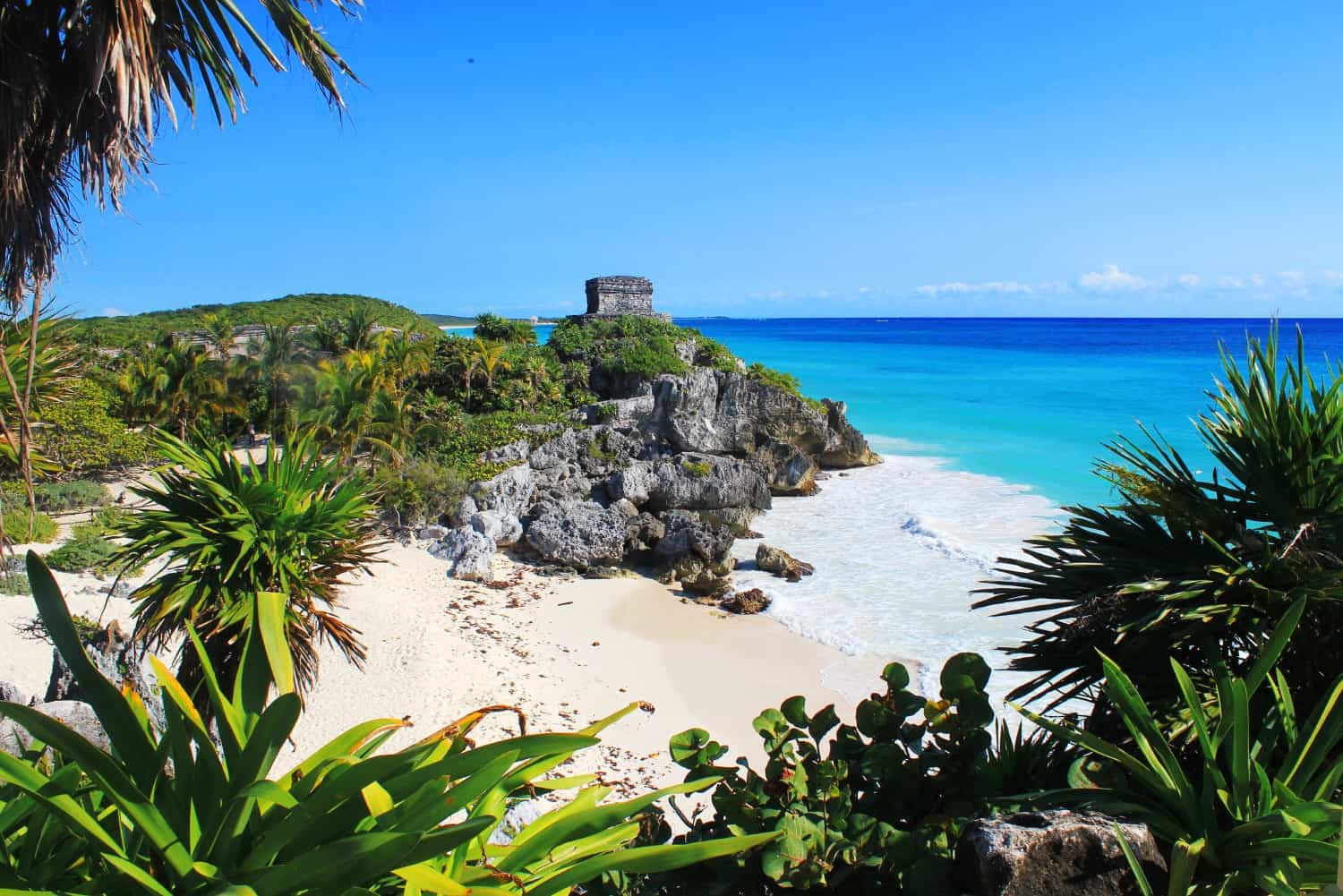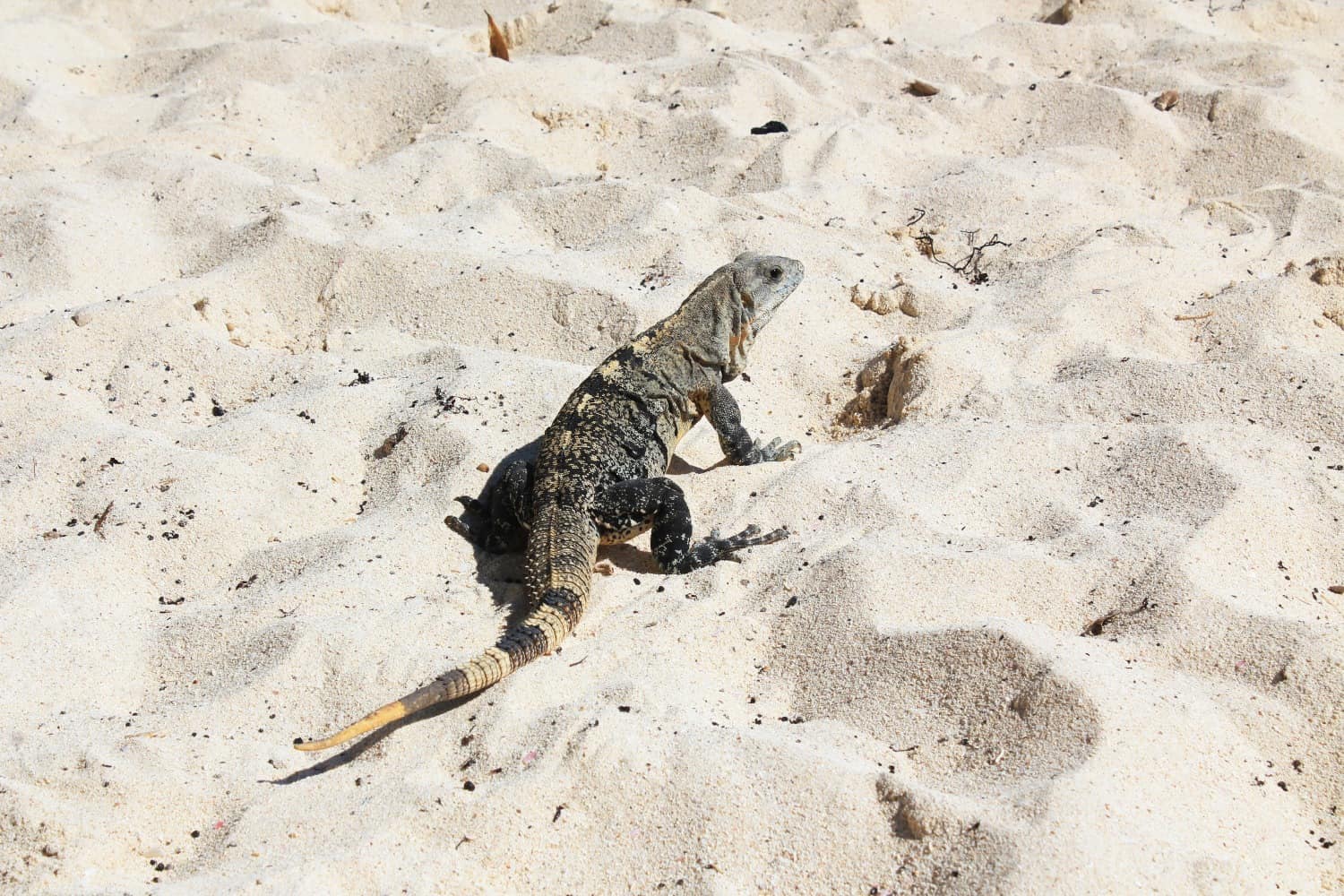 But then the tourists came, complete with fanny packs and defining voices.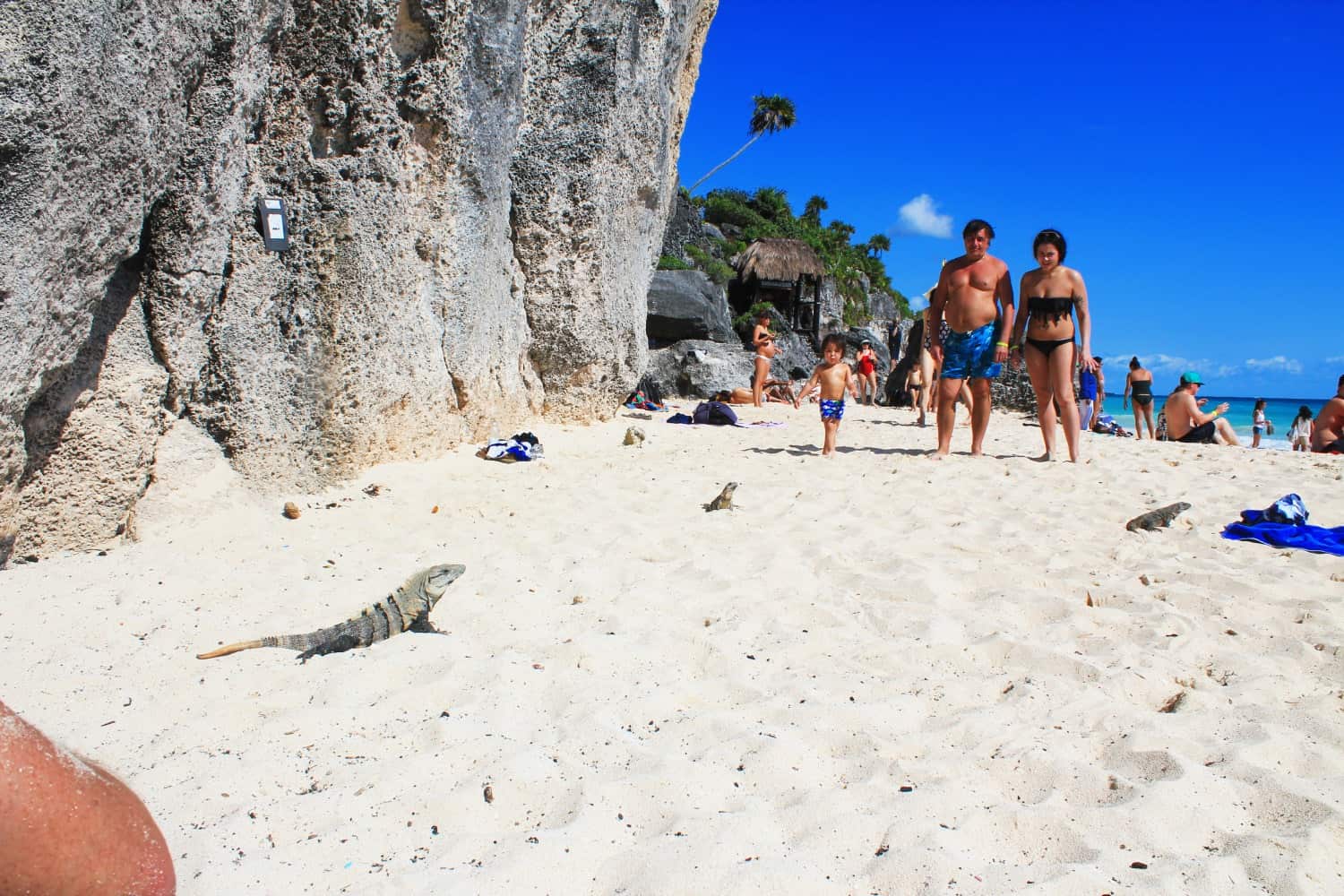 They came and they came and they came.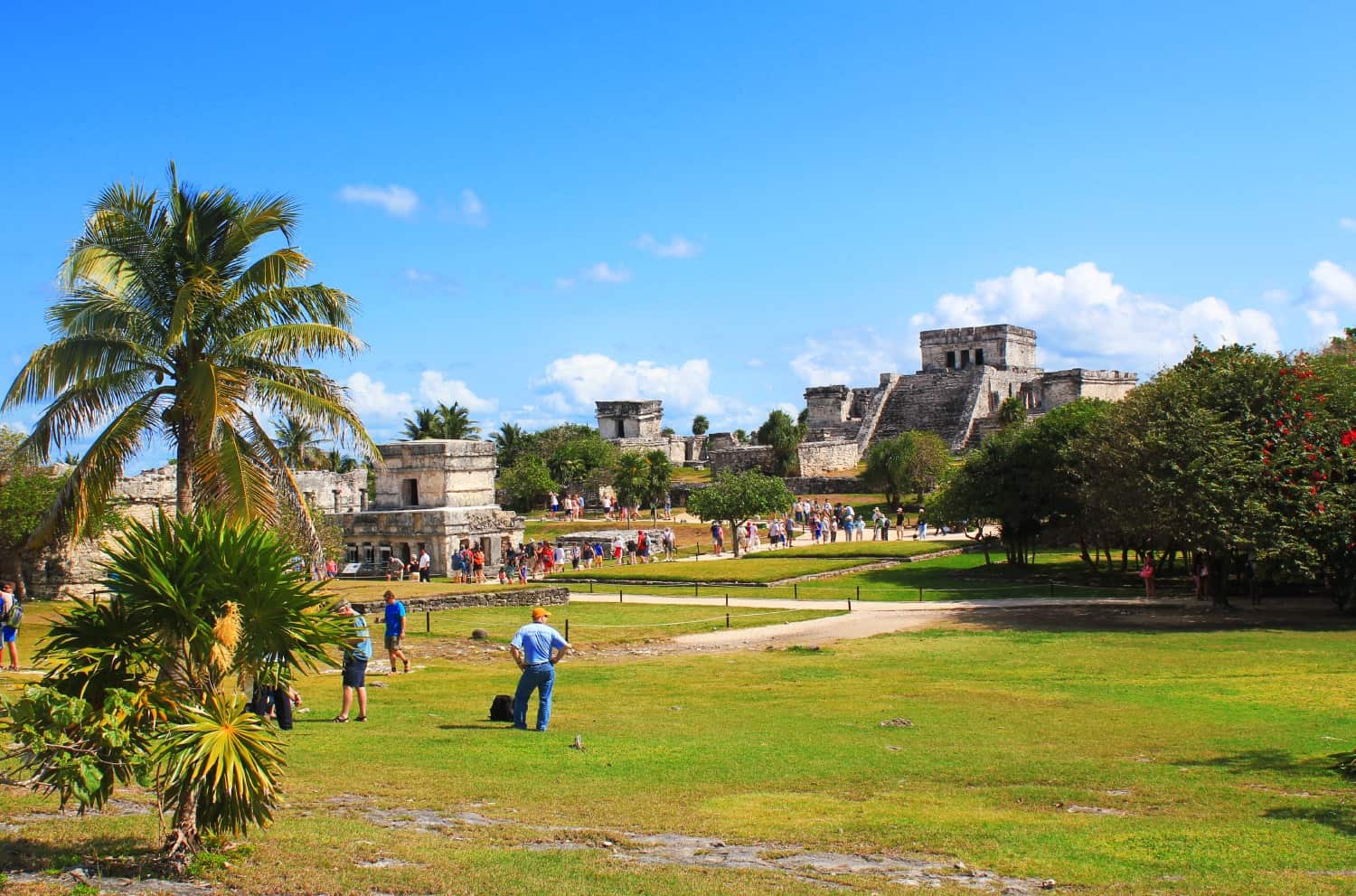 It was time to leave.
How to get to Tulum from Playa del Carmen
Super easy and super cheap! Calle 2 is the place to go. Between 15th and 20th Avenue, you'll find a row of colectivos with men shouting, "Tulum! Tulum!" Nod your head, jump inside, and you're good to go. The 45 minute journey costs around $2.50 (40 MXN).
Entrance fee for Tulum: 59 Mexican Pesos, around $3.50.
Where to Stay in Tulum
Not staying in Playa del Carmen? If that's the case, you'll be in an even better position to discover the best beach in Tulum. Here are some of the places I recommend staying in.
If you're on a really tight budget: Tubo Tulum hostel is one of the cheapest spots in Tulum that still receives excellent reviews. You can stay in a tent for just $17 a night, or opt for a private room in the hostel for $32 a night, including a free breakfast. Check availability here.
If you're looking for romance without breaking the bank: Villas H2O comes in at around $75 a night and is an excellent option for couples who don't want to splurge on an expensive resort stay. The rooms are sleek, clean, and modern, the staff are welcoming and friendly, it has a kickass swimming pool and spa, and is perfectly located for exploring Tulum and its ruins. Click here to check availability.
Where's your favourite beach in the world? Does Tulum seem like your kind of place?
Related Articles on Mexico

💰 The Cost of Travel in Mexico: A 2023 Budget Breakdown
🏖 28 Incredible Things to Do in Puerto Vallarta, Mexico
🏝 24 Incredible Things to Do in Playa del Carmen, Mexico
☀️ Isla Mujeres: My Mexican Island Paradise
🌈 Guanajuato: The Prettiest City in Mexico
🧐 A Love-Hate Relationship with Playa del Carmen
🙈 That Time I Stayed in a Hotel Without Walls
🏡 Finding An Apartment in Sayulita
Save this to Pinterest