Is Norway expensive? This Scandinavian country has a reputation for being one of the most expensive countries on the planet, but how accurate are the rumours?
Well, I hate to break it to you, but, uh, yeah, they're pretty accurate.
Personally, I've travelled to a hundred countries over the past decade and Norway? It easily makes the top three when it comes to expensive countries.
It's not all bad news, however, as I found tons of way to cut costs and find great value for money. Whether it's taking the bus over the train, seeking out street food instead of eating in restaurants, or opting for comfortable guesthouses over high-end hotels, there are plenty of ways to keep on budget.
I've been keeping track of every single dollar I've spent over my past 11 years of travel, and I love distilling that information into detailed budget breakdowns. In these articles, I aim to share exactly how much I spent while travelling, covering budgets for all different kind of travellers, and ways in which you can lower your costs.
Today it's Norway's turn, so let's get started.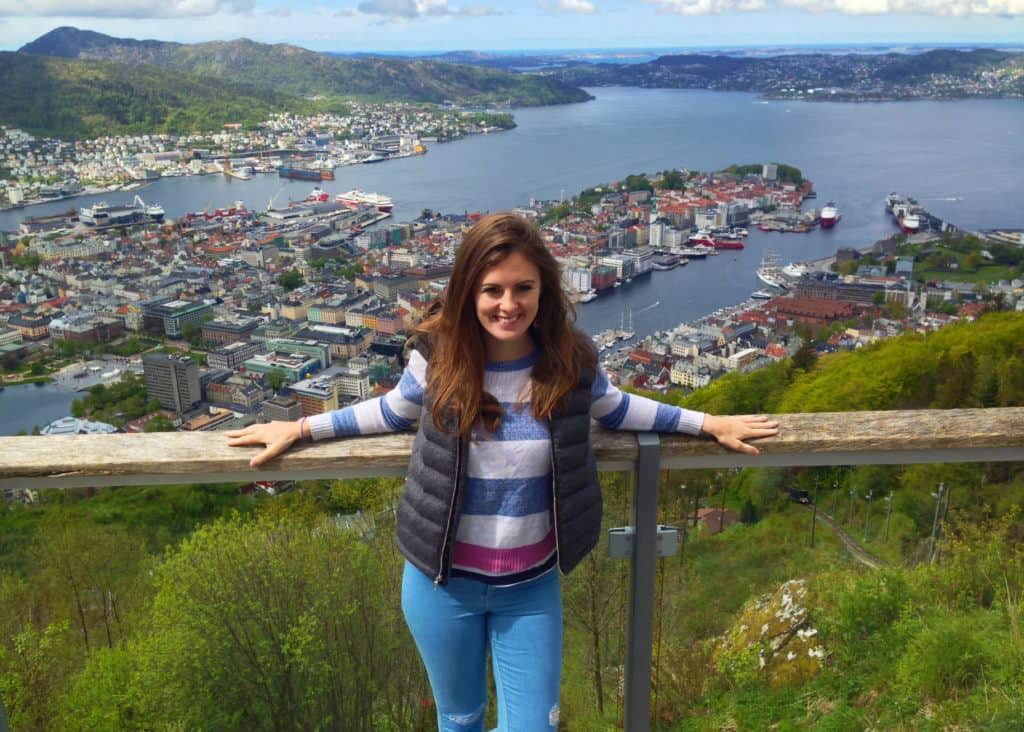 The Cost of Accommodation in Norway
You can visit Norway on a whole range of budgets, from a €27 a night dorm bed in a hostel to an absolutely incredible €400-a-night snow hotel, the latter of which is a dream hotel of mine. One day I'll get to stay there!
In this blog post, I'm going to be focusing on value. Because whether you're travelling as a solo backpacker on a shoestring, as part of a couple on a mid-range budget, or as a family looking for a little luxury, value is the one thing you're going to be looking for. That doesn't mean cheap — it means offering up more than similarly-priced options.
There's some seriously expensive accommodation up for grabs in Norway, so to start with, I'm going to cover the cheapest way to travel the country.
If you're on the tightest of tight budgets, there are several options that'll land you with free accommodation while you're in the country. Courchsurfing allows you to connect with locals by sleeping on spare sofas in their homes. It doesn't cost a penny to do so and is a fantastic way to gain an insight into Norweigan daily life away from the tourists. There are 350,000 hosts in Norway, so there's sure to be someone who's right for you.
Housesitting is a more upmarket way to avoid paying for accommodation, as it's aimed at the mid-range and luxury travellers. You'll be looking after homes and pets while their owners are on holiday, and the houses can be extremely luxurious. This option works best if you don't have fixed travel dates, as you'll be agreeing to dates that the owners set.
Finally, when it comes to free accommodation, you could take a look at WorldPackers in Norway, where you'll be able to volunteer for locals in exchange for food and board. There are some seriously cool options available on the site, from helping to form a hiking trail in the wildness to lending a hand at building an eco-sanctuary in a forest. Readers of this site get a $10 discount for WorldPackers with the promo code neverendingfootsteps.
If you're not looking to travel for free and just want a clean and comfortable room to sleep in, there are plenty of great options, too.
One of the most affordable ways to explore Norway is by staying in a hostel. I stayed in several over my first visit to the country and was impressed by the quality of the hostels, although there unfortunately isn't much to choose from. Let's look at the best-reviewed hostels in the country.
Overall, then, you can see that you can expect to spend around €30 a night for dorms in Norway — but that they're pretty hard to find in this country, and around €60-80 a night for the cheapest double rooms in each destination.
Okay, but what if you're not a budget traveller and just want to stay in a lovely, well-reviewed hotel or guesthouse that's good value for money and has all the things you need from a place to lay your head? I've got you! For around €120-200 a night, you'll be able to stay in an excellently-reviewed hotel, in a central location, with friendly staff.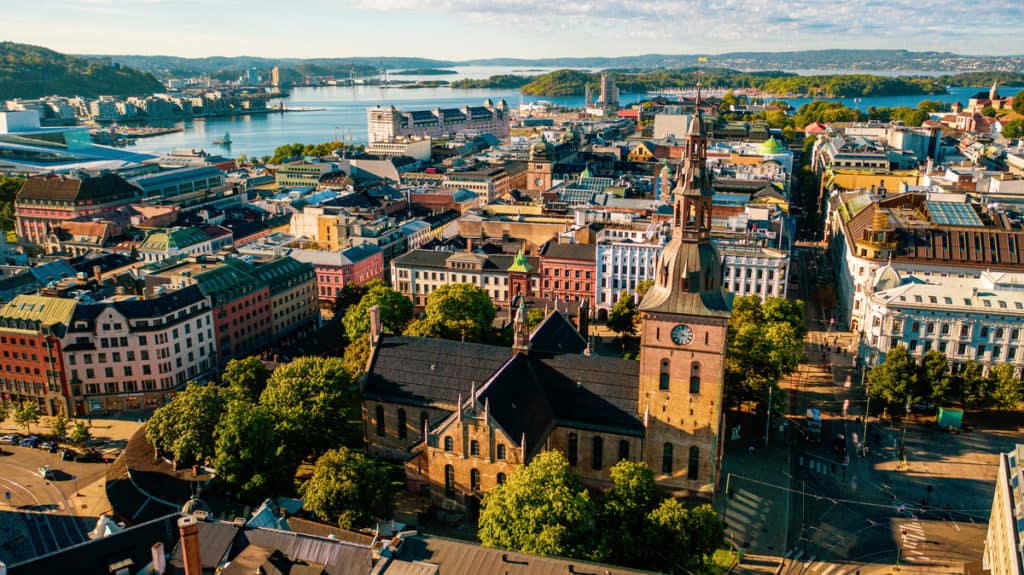 My 2023 Accommodation Recommendations for Norway
When I'm travelling, I'm always conscious to book the absolute best accommodation out there — well, as long as it doesn't amount to hundreds of dollars a night. I can easily spend several hours researching accommodation for every stop along my way, ensuring I've chosen the place in the best location with the friendliest staff, and the greatest value for money.
My biggest tip? When you head to Booking to find a hotel, ignore the results that are sorted under "Our Top Picks" — that's a list of all of the hotels that pay Booking the highest commission, some of which have some pretty poor write-ups. Instead, opt to sort the properties by "Top Reviewed". That way, you'll be able to see which options genuinely have the best reviews.
But all that to say, when I was planning my trip to Norway, I put in the hard work so you don't have to. Here's where I recommend staying:
Oslo: Camillas Hus (€252 a night for a double room) — Kick-off your Norway adventures with the best-rated hotel in town! Camillas Hus is an exceptional property, in the perfect location for getting your tourist on in Oslo. Staff are welcoming and eager to share how to make the most of your time in the city, and the designs of the room so tasteful. I love this place and can't recommend it highly enough.
Bergen: Opus 16 (€176 a night for a double room) — I'd never recommend that you stay in a place just to experience the breakfast, but I will say that the breakfast offerings at Opus 16 are gorgeous. It's in a great location for exploring Bergen, close to the action but away from the noise, and there's even a well-equipped gym, for those of you who try to keep up with the workouts while you're away. Definitely consider this property if you're going to be heading to Bergen.
Trondheim: Thon Hotel Nidaros (€181 a night for a Queen room) — Excellent breakfast, excellent location, and excellent staff make this a, um, excellent place to stay! What I love most about this hotel is the fact that not only is breakfast complementary, but there's also a complementary buffet in the evening — both delicious! What this means is that you can completely slash — if not eliminate — your food costs in Norway. That can easily save you €50+ a day! All in all, this is a great place in Trondheim for everyone.
Tromsø: BraMy Apartments (€183 a night for a studio apartment) — The best part of this apartment? The fact that you can sit in your apartment and see the Northern Lights through the window! The apartment is clean and cosy, there's a washer-dryer to use (always useful on holiday!), and a well-equipped kitchen. Throw in some extremely comfortable beds and you've got yourself a perfect stay in Tromsø!
Stavanger: Darby's Inn (€152 a night for a double room) — This wonderful B&B is the highest-rated property in town, and it's easy to see why. It's beautifully-decorated inside, the breakfast is tasty and filling, the location places you minutes from the centre of town, but on a quiet road, and, quite frankly: being there feels like being at home. When you take into account the relatively low price, there's no reason to even look at staying anywhere else.
Ålesund: Hotel 1904 (€183 a night for a double room) — Hotel 1904 is a boutique hotel that, as the name suggests, has been standing since 1904. You wouldn't know it from the interior, however, as the clean, modern furnishings give off such a calming, contemporary vibe. The rooms, themselves, are enormous, the restaurant offers a great breakfast, and the staff are very accommodating. I wouldn't recommend staying anywhere else in Ålesund.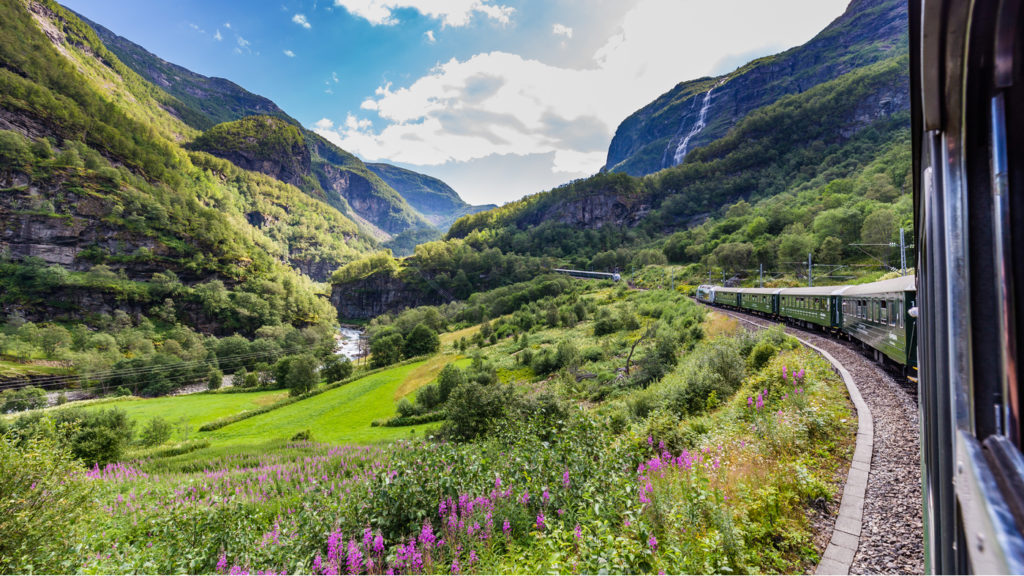 The Cost of Transportation in Norway
When it comes to transportation in Norway, prepare for plenty of trains. Unusually, trains are more affordable (and more comfortable!) than buses in this country, so I'd always recommend riding the rails over anything else.
Norway is home to the famous Flåm railway, which is known as the most beautiful train ride in the world. The views are absolutely stunning on this route, as you'd expect, and I can't recommend it highly enough. The train runs between Flåm and Myrdal — a distance of 20 kilometres — and it takes around two hours to complete the full round-trip. It costs €50 per person, which isn't too bad for Norway.
But what about the non-scenic railway routes? Well, first of all, all train journeys in this country are picturesque, but the route between Oslo and Bergen is a particular favourite of mine. You can book train tickets through Vy in Norway — I paid €30 for the seven-hour train between Oslo and Bergen.
You can utilise the railways all over Norway, but if you're planning on venturing north to see the Northern Lights, it would be worth checking out the cost of domestic flights. I use Skyscanner to compare the cost of airlines. An an example, to travel from Oslo to Tromsø, you can expect to pay around €40 for a direct flight. To travel overland, you'd either need to drive for 24 hours, or take the train to Bodø for 18 hours, then tackle eight hours by bus or 24 hours by ferry to get to Tromsø — you'd be looking at €100 for the pleasure, too. No question: you'd definitely want to fly.
Now, if you're anything like me, you love a road trip. Having your own set of wheels can significantly enhance your travel experience. You'll be able to stop off at beautiful viewpoints, take your time with getting from one destination to the next, and transport your belongings more easily from A to B. Driving in Norway is a pleasure, so if you do feel, uh, driven to hire a car, I definitely recommend going for it. Norwegians are safe and respectful drivers, so you won't have to worry about safety and it's all very easy. The only downside is that it can be tough to find a hotel with free parking and you could find yourself paying €25 a day to park elsewhere.
Every city in Norway is very walkable, so within the stops on your trip, you won't need to worry about transportation costs. I walked absolutely everywhere — even in Oslo — and never once found it difficult or tiring to do so.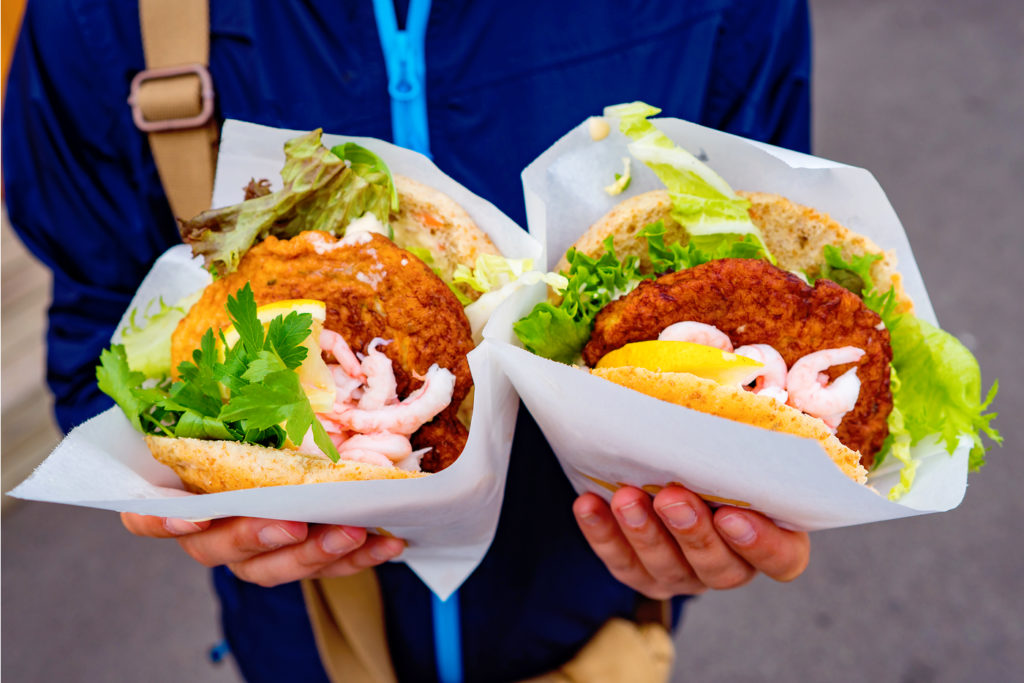 The Cost of Food in Norway
Norwegian food isn't widely known or revered, which I believe is a huge oversight. Norway has tons of delicious dishes for travellers to sample, and not all of them will hurt your bank balance. I found myself eating a lot of street food while I was in Norway, actually, and could regularly snap up a meal for as little as €7. Kebab shops and pizzerias offered meals for €10-12 per person.
With such an extensive coastline, you won't be surprised to hear that Norwegian dishes are concentrated around the abundance of the country's sea-life. The cold, long winters inspired locals to preserve their foods, to ensure the summer's produce could sustain them year-round. What that means is that you should prepare yourself some of the best, and freshest, seafood on the planet. If you eat meat, you'll be able to sample some truly unusual game, such as reindeer, moose, elk, and grouse. That's not all: you'll also find sweet berries, fluffy waffled, and crisp ciders, and some of the best cheeses in the world.
If you like a drink when you travel, can I suggest switching to water instead? Haha. Prices of beer, wine, and cocktails are high — think €10 for a pint of beer. Don't expect to find a bottle of wine in a restaurant for less than €50. Instead of drinking with your meal, head to the local supermarkets or off-licenses instead. There, you'll find a half-litre bottle of beer for a much more reasonable €3.50.
Vegetarians and vegans are going to struggle in Norway, although that probably isn't a surprise for you to hear. This country is very focused on its seafood and meats, and if Norwegians aren't eating meat, they're opting for dairy instead. You'll be totally fine in Oslo, and mostly fine in Bergen, as there are enough restaurants that cater to vegetarians and vegans in both towns. Be prepared for slim-pickings as you travel to small towns, expect to eat plenty of salads, and plan to regularly visit supermarkets to ensure you're getting all your nutrients. The good news is that everybody in Norway speaks English, so you won't have to worry about communication issues landing you with an unexpected slice of fish in your salads.
If you don't have a vast budget to allocate to food in Norway, I recommend taking full advantage of the hotel breakfast. The vast majority of hotels and hostels in this country include breakfast in the price, and so you can use this to save on food. I'd usually eat as much as I could at the breakfast buffet, skip lunch, and then either head to a fast food restaurant for dinner, or venture to a supermarket to make my own mini-picnic with the local produce.
Breakfasts are large in Norway, offering up bread, yoghurt, cheeses, eggs, fresh and pickled fish, meats, and honey, all washed down with a cup of coffee or tea.
One of my favourite Norwegian lunch options is smørbrød, which is an open-top sandwich, with an enormous amount of fun toppings. You'll see them all over the countries, in the windows of the local cafes and delis, usually priced at around €12. Take a look out for the meal of the day in local restaurants. As in many European countries, you'll be able to grab yourself a fish or meat dish, with fries, a drink, and a salad for as little as €16.
I managed to average just €22 a day for food in Norway, simply by filling up with the hotel breakfasts, then opting for a cheaper meal for dinner (pizzas, stews, burgers, and fresh Atlantic cod.)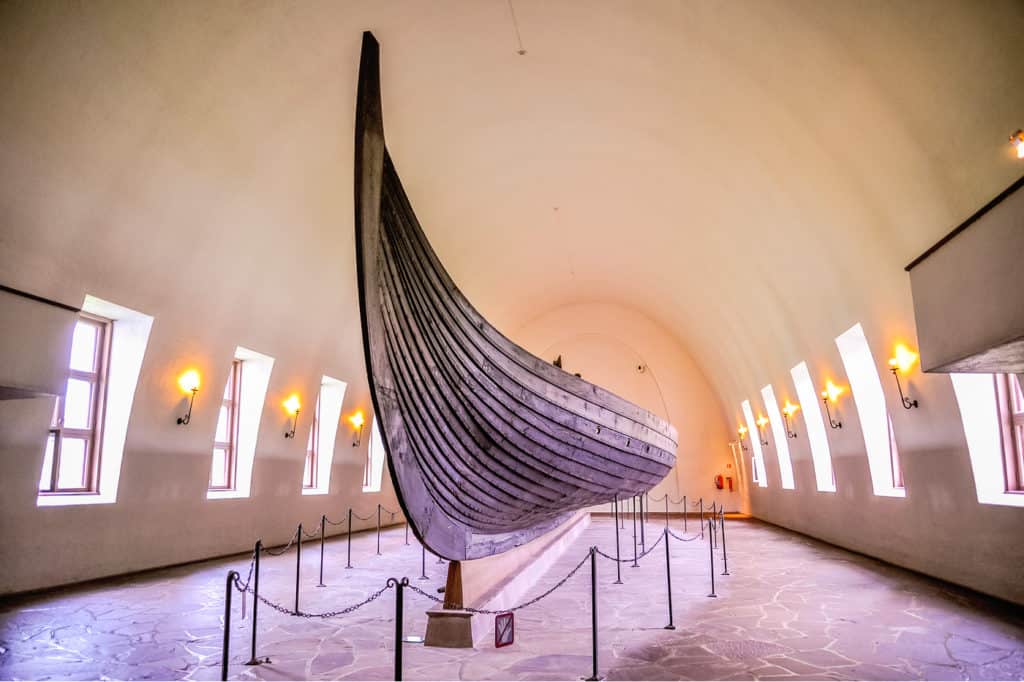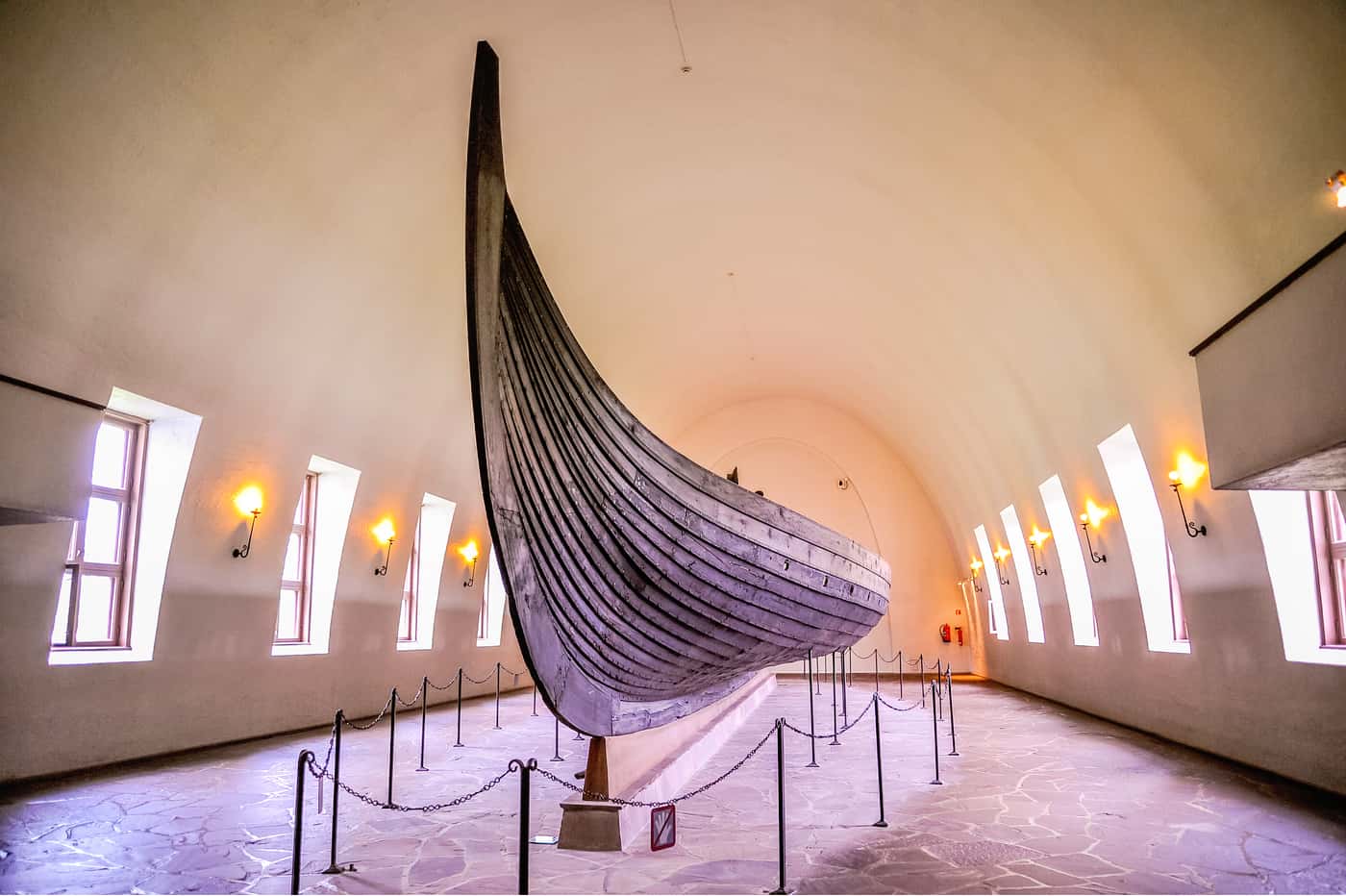 The Cost of Activities and Entrance Fees in Norway
Next, let's take a look at how much you can expect to spend on activities in Norway.
If you're going to be spending a few days in Oslo, I recommend picking up an Oslo Pass for €42. As long as you're planning on visiting a couple of attractions in the city, it will save you money. The pass gives you access to over 30 museums (most of which are around €10-15 to enter), as well as unlimited free travel on public transport within the city, whether it's by metro, bus, tram, local trains, or even the ferry. You gain access to several walking tours across the city and entrance to the open-air public baths.
Most people opt to explore the fjords of Norway from the west coast of the country, but you can actually take a fantastic fjord tour from Oslo. This two-hour sightseeing cruise costs just €36 and takes you out to see the many islands and colourful houses that line the Oslo Fjord.
If you don't decide to opt for the Oslo Pass, there are several museums and attractions that I highly recommend visiting:
Holmenkollen ski jump: €15
Oslo Viking Ship Museum: €10
Akershus Fortress: free
Munch Museum: €17
Norwegian Museum of Cultural History: €17
As you travel to Bergen, you'll find yourself in the perfect location for exploring Norway's fjords. Dozens of tours leave from the town every single day, so you'll be able to shop around and find a tour that's right for you. If you want to book in advance, you'll be looking at €97 for a three-hour cruise from Bergen to the picturesque Alversund Streams.
Moving further north, you'll have a whole wealth of exciting activities to check out while you're in Tromsø. This is Northern Lights country, with reindeers and dog sledding and ice domes galore. You'll be up for €120 for an Aurora Borealis small-group tour, can try your hands at reindeer-sledding and feeding for €137, and €189 for the extremely-popular self-drive husky dog-sledding adventure.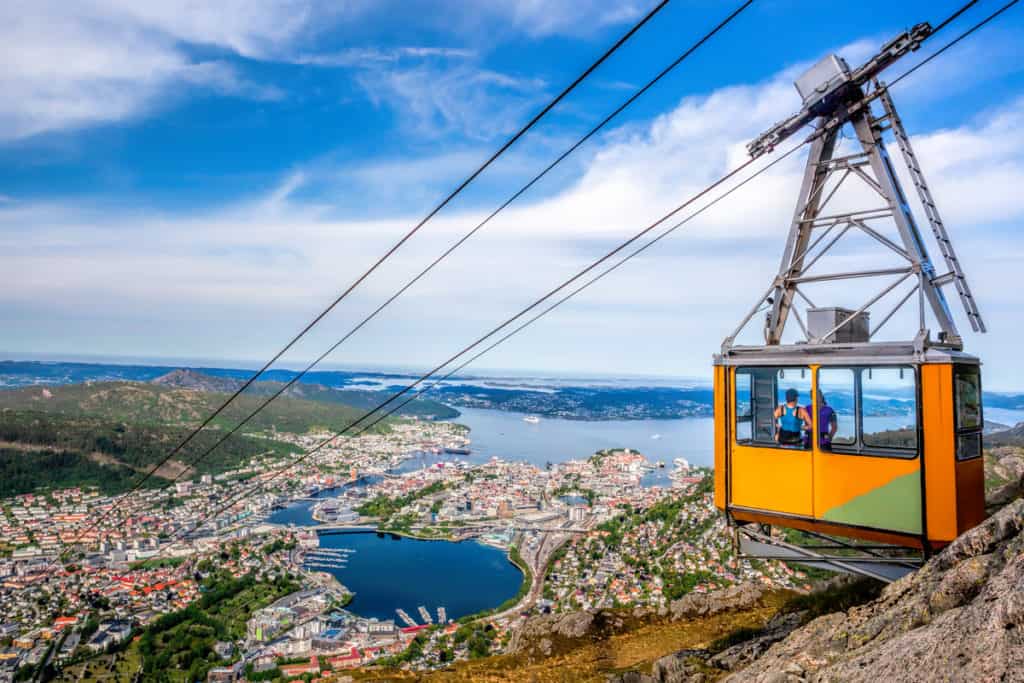 The Cost of Travel Insurance in Norway
If you've read any other posts on Never Ending Footsteps, you'll know that I'm a great believer in travelling with travel insurance. I've seen far too many Go Fund Me campaigns from destitute backpackers that are unexpectedly stranded in a foreign country after a scooter accident/being attacked/breaking a leg with no way of getting home or paying for their healthcare. These costs can quickly land you with a six-figure bill to pay at the end of it.
In short, if you can't afford travel insurance, you can't afford to travel.
Travel insurance will cover you if your flight is cancelled and you need to book a new one, if your luggage gets lost and you need to replace your belongings, if you suddenly get struck down by appendicitis and have to be hospitalised, or discover a family member has died and you need to get home immediately. If you fall seriously ill, your insurance will cover the costs to fly you home to receive medical treatment.
I use SafetyWing as my travel insurance provider, and recommend them for trips to the Norway. Firstly, they're one of the few companies out there who will actually cover you if you contract COVID-19. On top of that, they provide worldwide coverage, don't require you to have a return ticket, and even allow you to buy coverage after you've left home. If you're on a long-term trip, you can pay monthly instead of up-front, and can cancel at any time. Finally, they're more affordable than the competition, and have a clear, easy-to-understand pricing structure, which is always appreciated.
With SafetyWing, you'll pay $1.50 a day for travel insurance.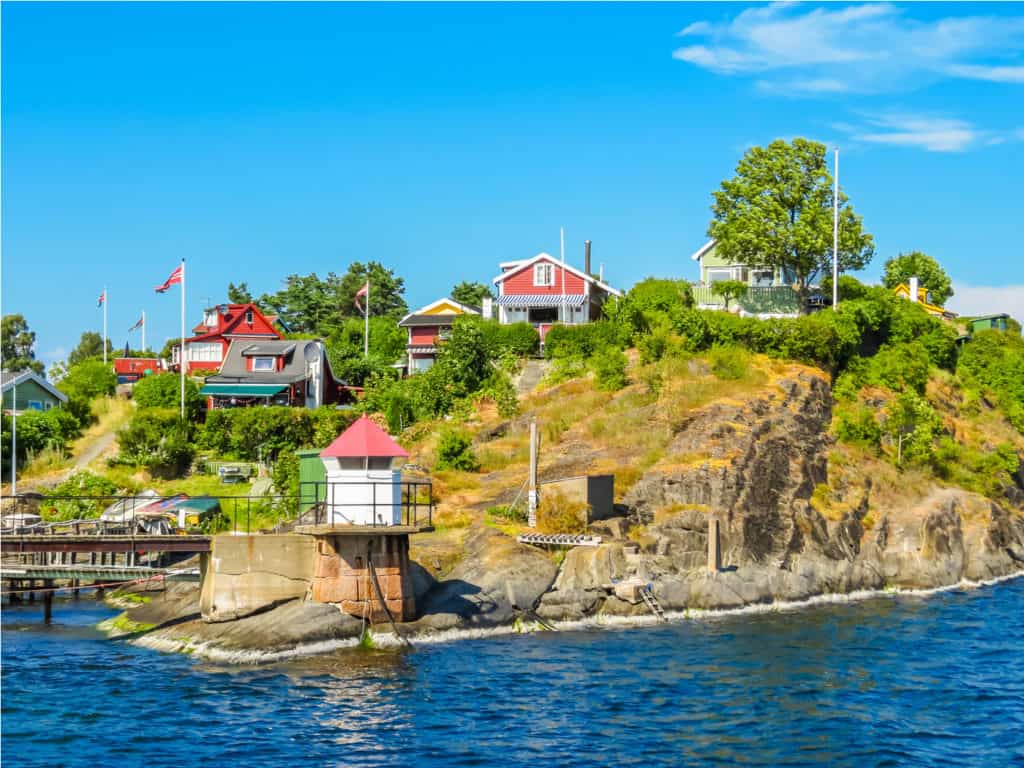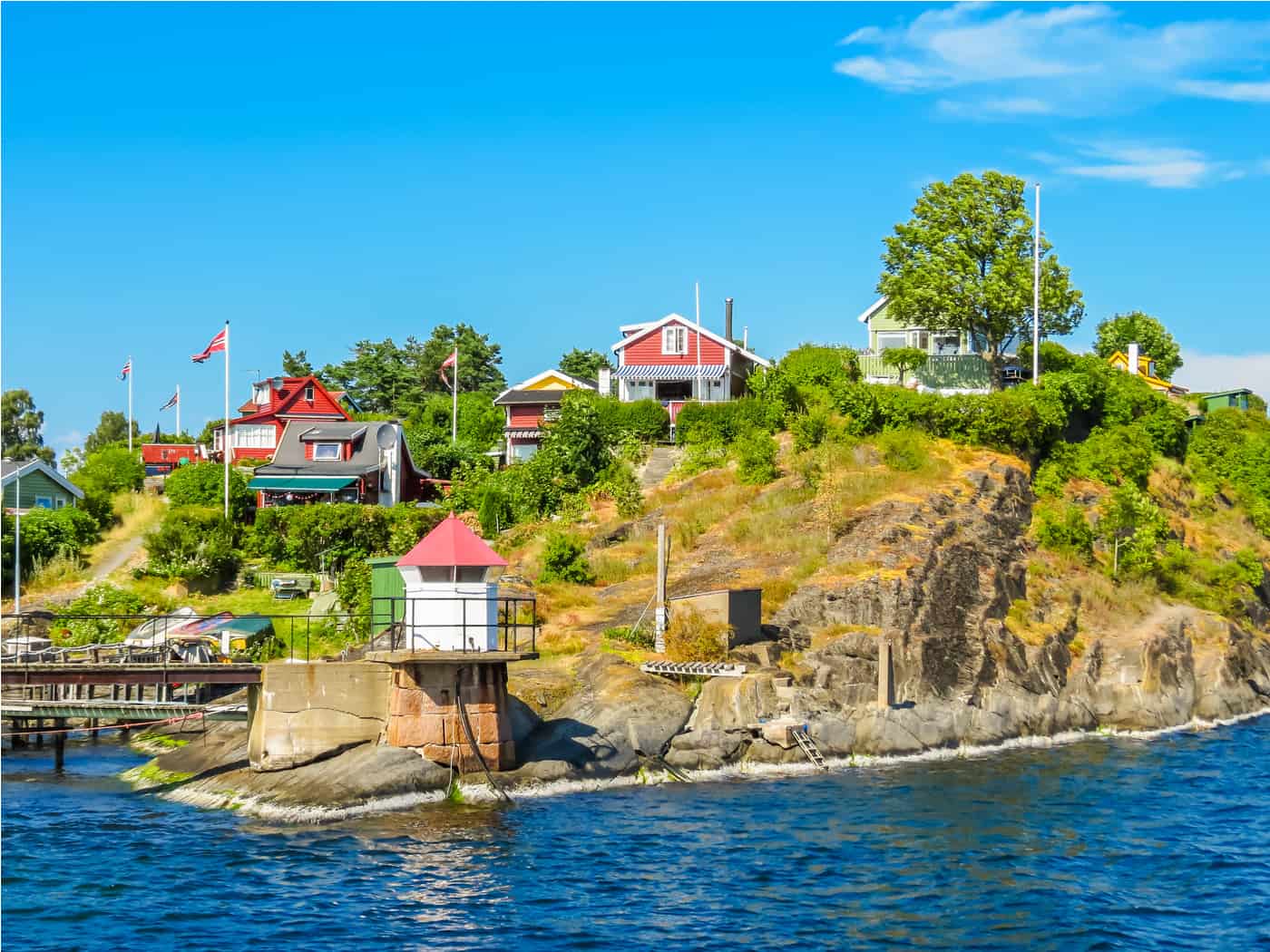 How Much Does it Cost to Travel in Norway?
With all of that being said, it's time to tally up all of my travel expenses in Norway, in order to give you an idea of how much you can expect to spend while travelling in this wonderful country:
Accommodation: €110 per day
Transportation: €9 per day
Food: €22 per day
Activities: €30 per day

Total amount spent per day: €171
Are you planning a trip to Norway? Have any questions? Let me know in the comments below!
Further Reading on Norway

🇳🇴 27 Things To Do In Oslo, Norway
❄️ 25 Things To Do In Bergen, Norway