Along the spectacular Yucatan Peninsula, Playa del Carmen is a wonderful beach destination but offers more than just your typical resort experience. Energetic and vibrant, the town on the Caribbean Sea is far removed from the sleepy fishing village it once was just 20 years ago.
Playa del Carmen is now teeming with opportunities for those that wish to explore above and below the ground. Have your choice of incredible underground caverns and rivers, along with coral paradises off-shore.
But if you just want to unwind, Playa del Carmen is no stranger to relaxation with a selection of beach clubs and rooftop pools. With activities to suit all budgets and tastes, you won't have a hard time staying busy in Playa del Carmen. Let's get started.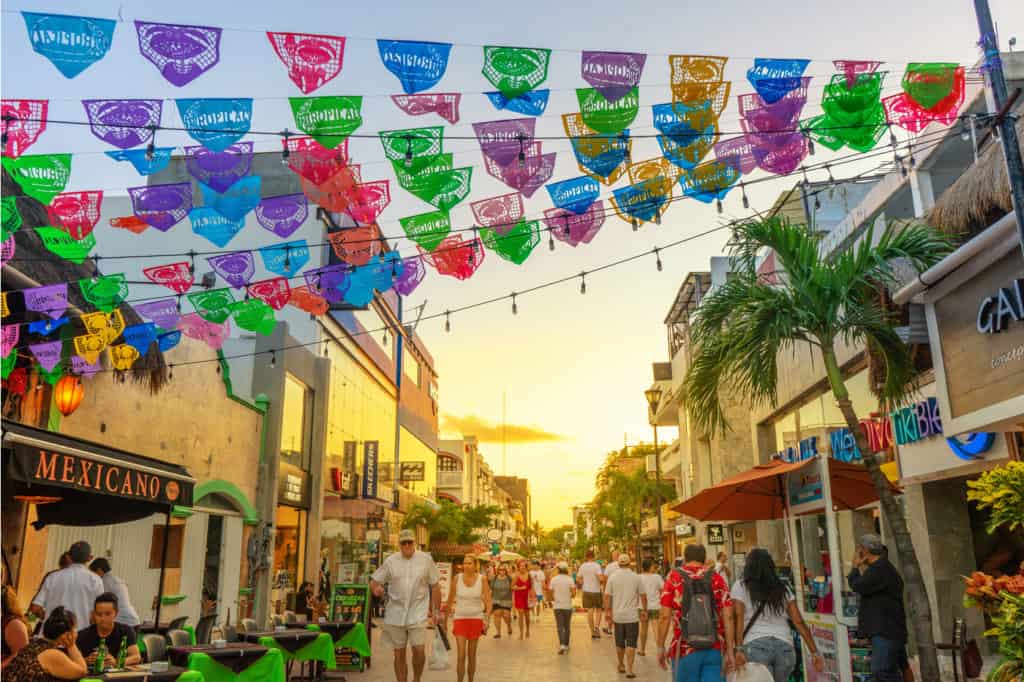 Walk down La Quinta Avenida
Playa Del Carmen's Fifth Avenue is one of the top attractions in town and it won't take you long to figure out why. Coursing through the seaside town, La Quinta Avenida is one block back from the golden shores and is an atmospheric experience from start to finish.
The pedestrian-only avenue is a hectic hive of activity with all the shopping and eating you can desire. The stretch of road harbors the heartbeat of Playa del Carmen and you can feel it rise and fall throughout the day. Start early, before the rest of the traveling crowd, to capture the cobblestone avenue in its moment of Zen.
The buzz of La Quinta Avenue creeps up on you until it's suddenly a flurry of activity, entertainment (you'll find ample street performers) and the welcoming aromas of the nearby restaurants. Shop for your typical tourist souvenirs or hunt designer bags and local art.
Swim with the sea turtles
Just away from the boisterous streets of Playa del Carmen is one of the more relaxing and invigorating experiences to be had on your trip. South of town, in the quiet beach bum village of Akumal, is the gateway for some unforgettable underwater experiences.
From the serene white sand shores, you can take a quick swim to where you'll find sea turtles roaming the crystal clear Caribbean Sea. The ease of access and visual clarity has made it one of the best places to swim with turtles without a guide. Take a Colectivo, Play del Carmen's charming but frenetic taxi system to Akumal where you can rent snorkel gear.
For a guided experience, with a pickup and drop-off from your hotel, check out this Turtle Bay tour. Explore the balmy seas for turtles before venturing to a massive cenote where you can find 3 of the 7 species of sea turtles on earth.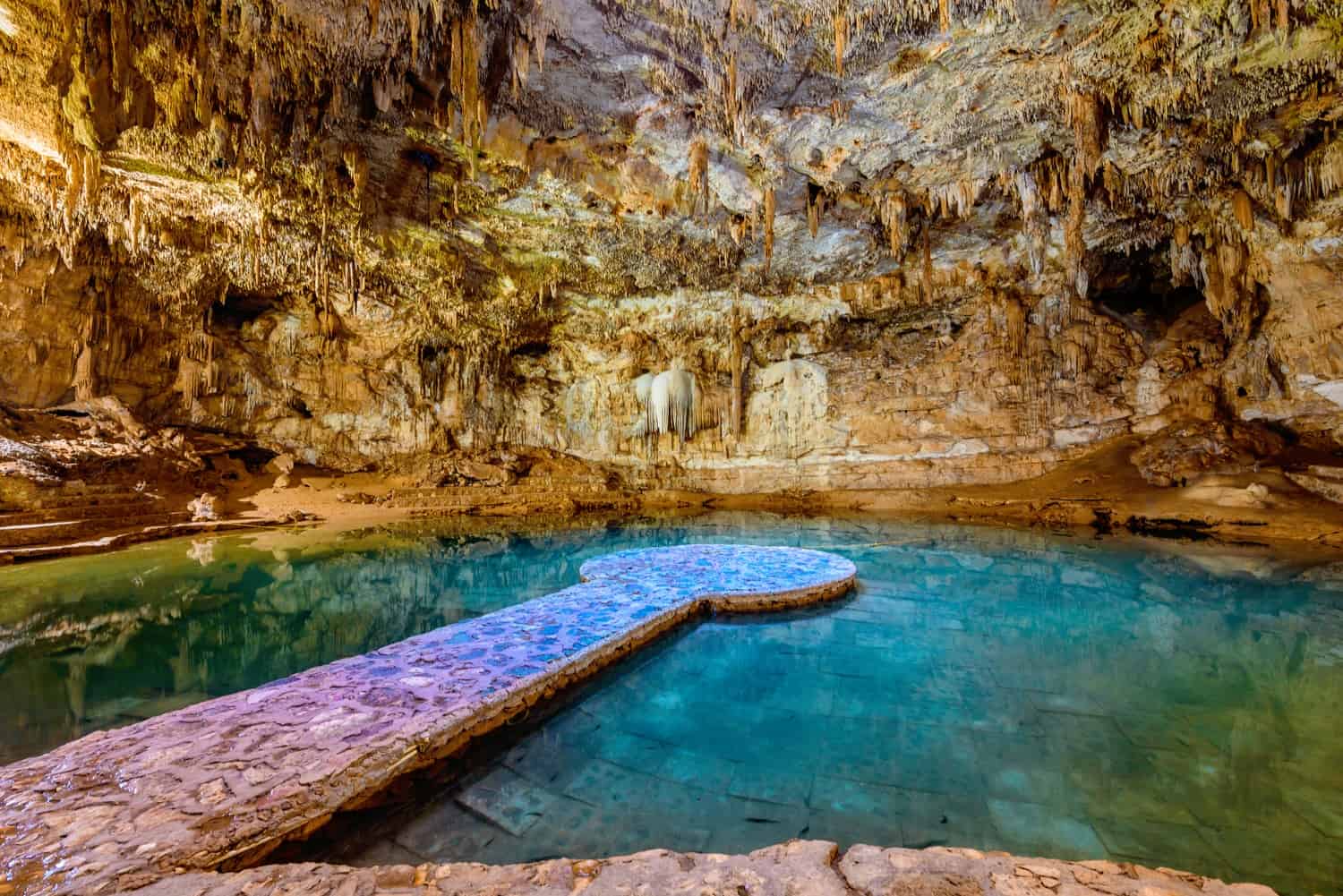 Dive into a Cenote
Speaking of cenotes, you may be wondering exactly what that is and why visiting one is a must-do in Playa del Carmen. A cenote is essentially an underground cave which began as a sinkhole before filling up with fresh water as clear as day. The region around town has them in abundance, so you'll have no shortage of options.
It's believed that there are 1000s of such cenotes along the Yucatan Peninsula, many of which are open to the public. Spend your day floating in the enchanting environment with such clarity that you could be levitating in the sky. For those with a PADI certificate, you can go even further and dive into the depths of several cenotes to see everything that lies beneath the surface.
Some of the popular cenotes around Playa del Carmen include Cenote Dos Ojos, Cenote Azul and the Garden of Eden.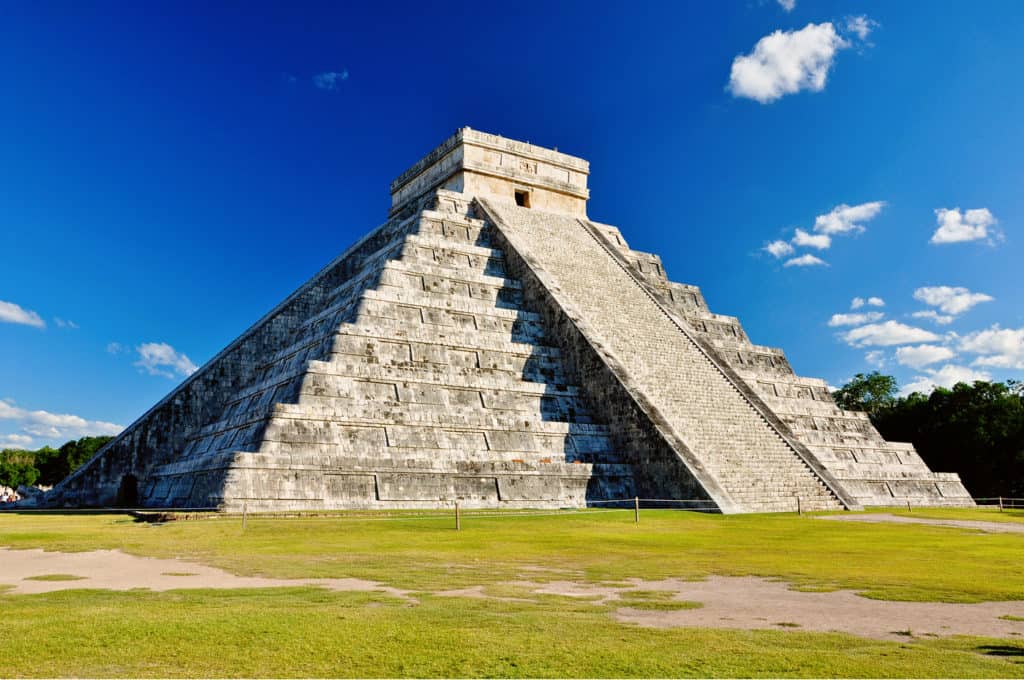 Explore the Ancient Ruins of Chichen Itza
Chichen Itza is a 2.5 hour drive from Playa del Carmen, but let's face it: if you're going to be spending time in the Yucatan, you absolutely can't pass up seeing one of the New Seven Wonders of the World. Unsurprisingly, the most visited archaeological site in Mexico is well-worth braving the crowds for.
Begin your journey at the iconic El Castillo, or the Temple of Kukulcan, the iconic 30-meter-high pyramid that showcases the Maya's extraordinary engineering and mathematical skills. This impressive structure is famous for its equinox phenomenon, where the sun casts a serpent-shaped shadow on the pyramid's staircase. The site's other must-see attractions include the Great Ball Court, which is the largest and best-preserved Mesoamerican ball court, and the Temple of the Warriors: a majestic temple adorned with columns and intricate carvings.
You can rent a car from Playa del Carmen and make the drive yourself; other options include taking a bus, paying for a private transfer or even jumping on a guided tour. Read more on how to get to Chichen Itza.
Go Beach Hopping
A shoreline that brilliantly mixes turquoise water and golden sand, is bound to have an array of spectacular beaches. This is certainly the case in Playa del Carmen. The good news is that all local beaches are publicly granting easy access for travelers and locals alike to get their fair share of vitamin D and a swim in the ocean. However, as such a popular destination for beach vacations, spots fill up quick.
If you've arrived too late in the day or want to escape the crowds, then you'll find some more remote beaches north and south of town. The perfect option for those seeking a peaceful day by the Caribbean Sea is Xpu Ha. A brief drive south of Playa del Carmen, the sugar-sand beach costs 50 pesos (2.40usd) to enter and you'll immediately be greeted by the calm waters and plenty of space to lay down your towel.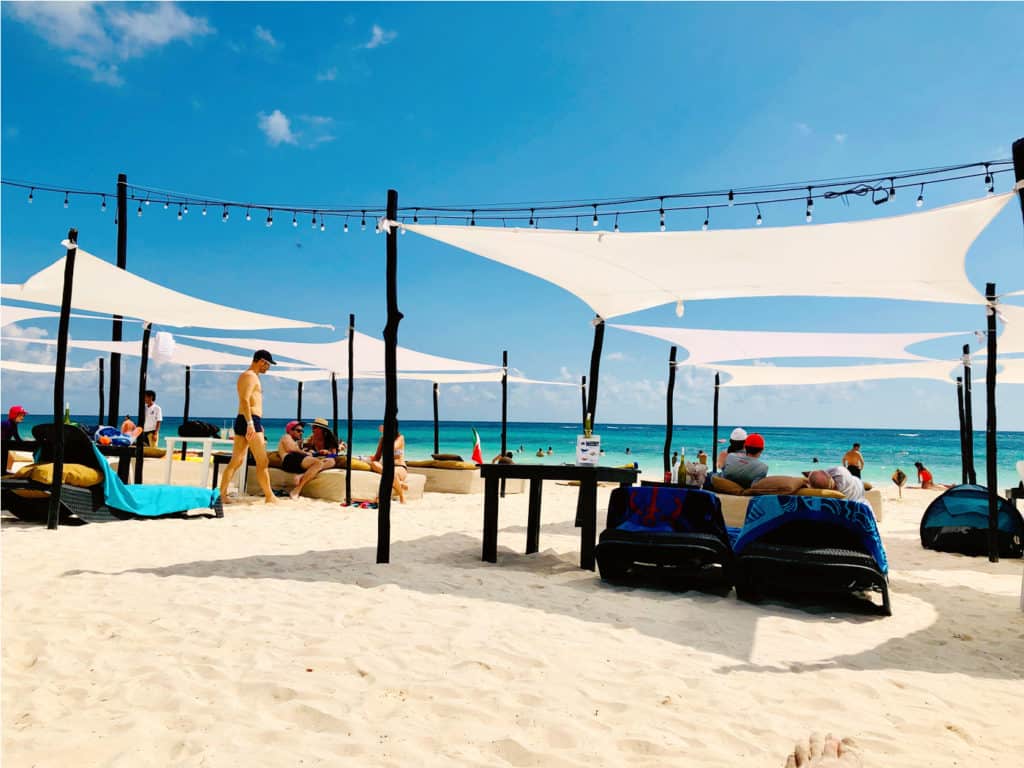 Spend a Day at a Beach Club
At many of the popular beaches in Playa del Carmen are a collection of beach clubs that are the alternative to chasing remote beaches. While all beaches are public, there are sections of lounge chairs and day beds complete with shady umbrellas on offer. These are serviced by staff running food and drink at your beck and call.
Rather than slum it with the average Joes, enjoy the glitz and glamour that comes with having your own personal slice of sand. One of the most popular beach clubs in Playa del Carmen is Mamitas. It's where the party happens when the sun is up, with DJs spinning tracks in the background and all the cocktails you can handle.
Mamitas and other clubs will have a minimum spend in order to use the day beds and amenities. But to avoid the upfront cost, check out Lido's Beach Club, where the loungers are free and you pay only for what you eat and drink.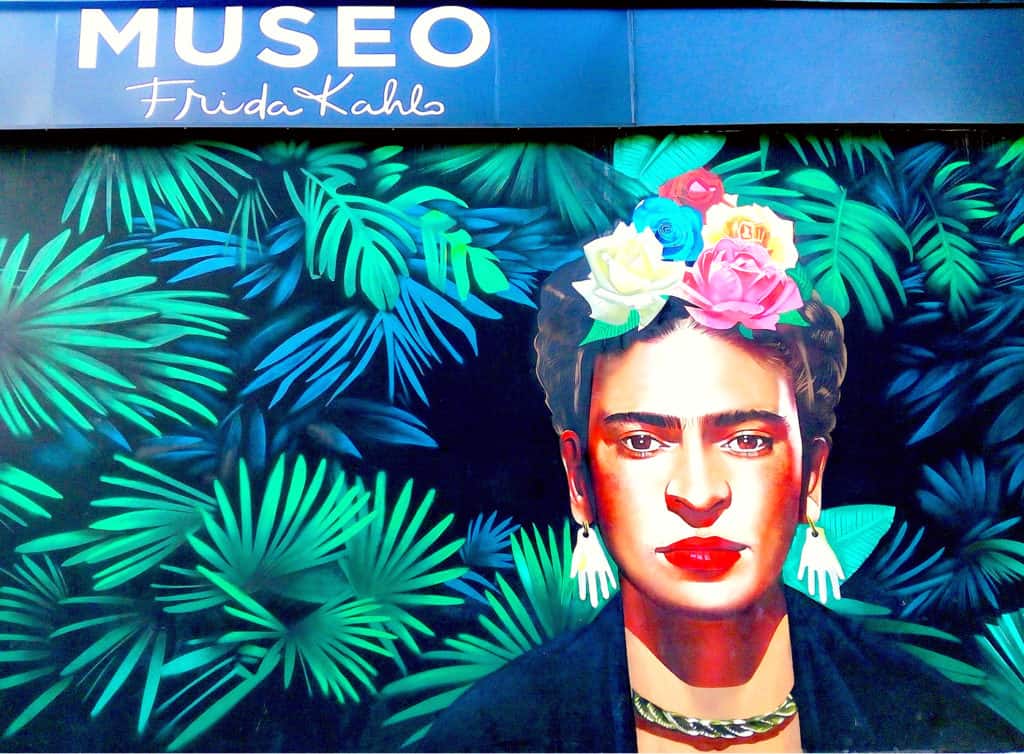 Visit the Frida Kahlo Museum
Controversial and beloved in equal measures, Frida Kahlo is a renowned Mexican artist famous for her portraits inspired by the culture and nature of her home country. Mixing realism and fantasy, she rose to international prominence and became a national treasure.
While Frida's Casa Azul museum may be located in Mexico City, the oceanside town of Playa del Carmen opened one in her honor for you to experience. The museum doesn't house any of her original work. However, it does a fantastic job of exploring her enigmatic life. Through interactive and digital displays, be guided through Frida Kahlo's major life events that helped to inspire her often heartbreaking works.
The museum is open every day from 10am to 8pm and costs $15usd to enter.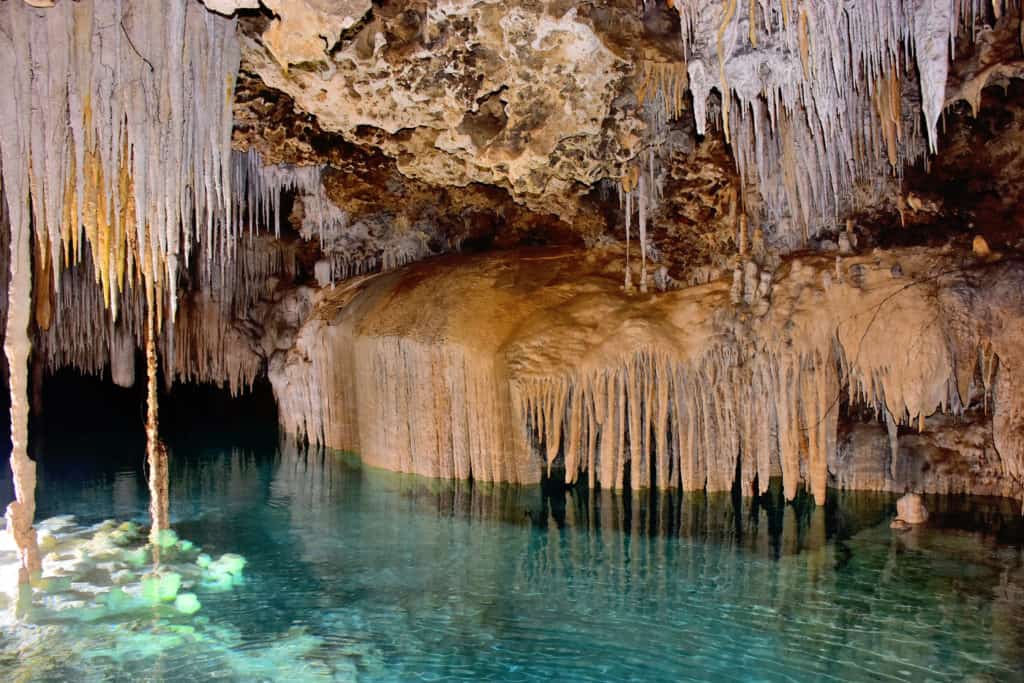 Swim through Rio Secreto
You've seen and explored the cenotes, but your underground experience in Playa del Carmen is not complete until you've explored the immense flooded caves of Rio Secreto. Part nature experience, part adventure park get an exhilarating educational experience. All while exploring the labyrinth of underground tunnels which the Mayans believed were passages to the Underworld.
Jump in a wetsuit and be led through the ancient limestone caves and sparkling freshwater. Each narrow passage eventually gives way to stunning chambers full of stalactites, calcium deposits dangling like icicles from the ceiling.
Have all the transport, gear, and knowledge rolled into one on this guided tour of the mesmerizing Rio Secreto. Explore the caverns and chambers before enjoying authentic cuisine and reflecting on the memorable experience.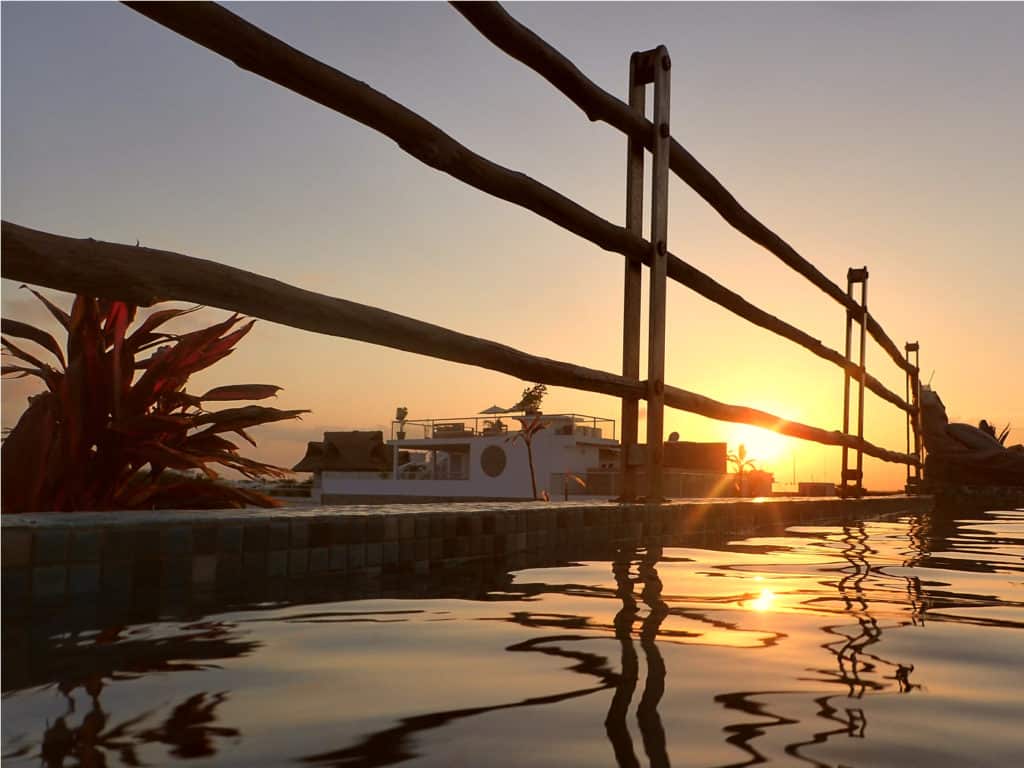 Experience the rooftop pools
With so much time spent enjoying the natural beauty in and around Playa Del Carmen, take some time to experience one of the more gorgeous man-made creations. Many hotels and resorts around town have their own version of the classic rooftop pool. Fortunately, you won't have to have a single night booked in any of these places to soak in the vistas and enjoy a drink in the sky.
The rooftop pools around Playa del Carmen work similarly to the many beach clubs, where you'll pay for admission and the comfort of a sun lounge with credit for food and drinks. But not all rooftop experiences are created equal. You'll find the full range of experiences from party paradises and bespoke luxury to quiet and budget-friendly.
If you're looking to take your afternoon to the next level, then make your way to the Palm at Playa. A boutique hotel, the Palm hosts pulsing parties with a view. But perhaps the best of the lot is Be Playa. Laid-back and relatively inexpensive, get a taste of the highlife with cocktails by the pool away from the noise found elsewhere.
Try traditional cuisine
Along Avenida Benito Juarez you can find all the best authentic eats in Playa del Carmen. Time exploring downtown would have come with the floating aroma of grilled corn, and no trip to the Yucatan would be complete without trying elote and esquite. elote is basically corn-on-the cob, roasted out on the streets over an open grill. Before handing it over, your chef will douse the corn in chili powder, lime juice, cheese, salt and mayonnaise.
Esquite is very similar, but instead, the cornels have been removed and boiled instead of grilled. You'll find this served in a small cup with a variety of delectable ingredients. Both are the perfect snack for wandering around town and doing some sightseeing.
But to try all the best eats in town, sign up for a walking food tour. Explore the culture behind Mexican cuisine and eat away from the tourist mainstays. There is also a vegan food tour on offer.
Learn to salsa dance
Just behind the delightful shores of Playa del Carmen is the beloved Zenzi, a popular beach bar and restaurant. Open throughout the day, you can dive by the Caribbean Sea sipping on refreshing drinks and trying mouthwatering eats. But while that may be an excellent reason to pay Zenzi a visit, it's also the best place to go in town for salsa dancing.
Begin your nightlife experience in Playa del Carmen by joining a vibrant mix of locals and travelers for some top-notch salsa dancing in front of a live band. Luckily for us with two left feet, we will have plenty of room to kick back with a drink and watch the wonderful show.
If you're keen to learn how to salsa, Zenzi opens up the floor to free dance lessons three nights a week at 9pm. Come either on Monday, Thursday or Saturday to learn all the tricks of the trade.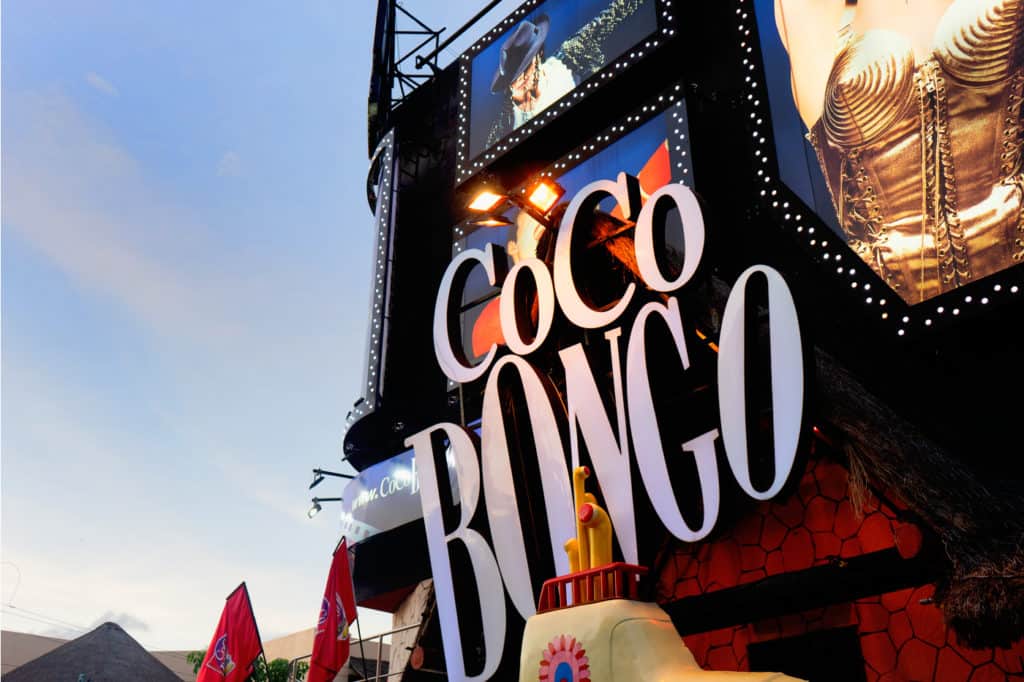 Enjoy the nightlife
When the sun goes down over Playa del Carmen and the salsa band shuts up shop, you won't find a shortage of things to do under the gleaming moon. Although not as wild as nearby Cancun, Playa del Carmen has several pulsating nightclubs, late-night bars and intimate cocktail venues.
For those happy to go all out, then make a beeline for the biggest club in town, Coco Bongo. With tickets often going for over $80usd, entrance won't come cheap, but the realization that you'll soon have access to an all-night open bar should quickly soothe the pain. More than just a place to drink and dance, Coco Bongo has a spectacular acrobatic show, complemented by appearances from several famous movie characters and music "stars".
It can be a bit cheesy and over-the-top, but it's exactly the weird and wonderful experience you'd want in Playa del Carmen.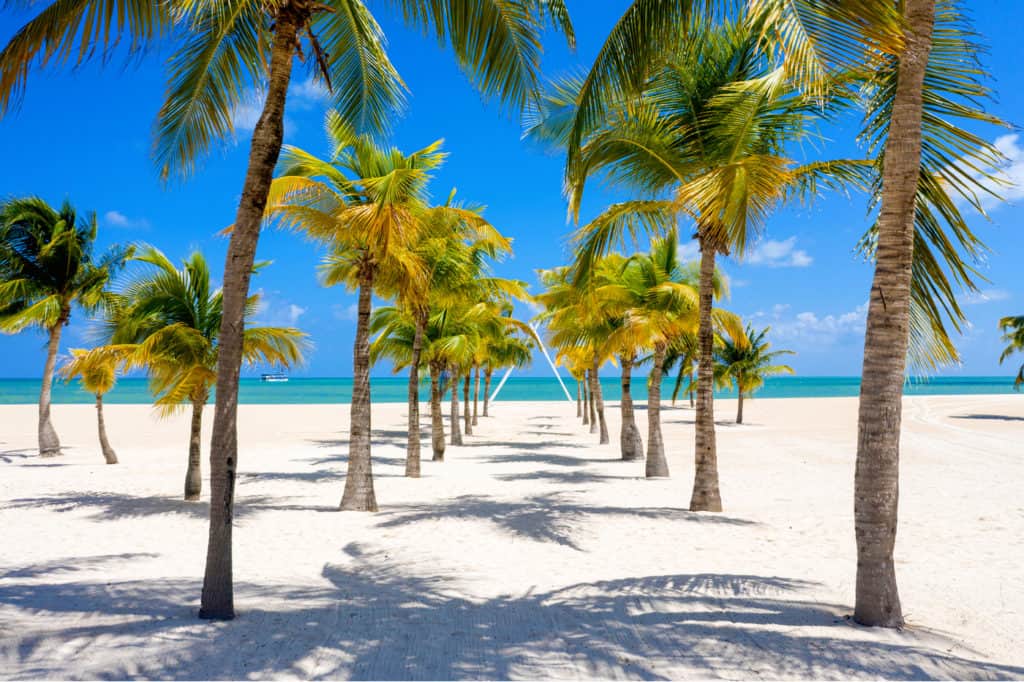 Day trip to Cozumel
A scenic 45-minute ferry ride from the shores of Playa del Carmen is the equally stunning Cozumel Island. If you've spent any time on the local beaches, you would have been able to see the island from your spot on the sand. Surrounded by exotic white sand beaches and swaying palms, Cozumel is the perfect change of pace.
On arrival, jump in a local taxi and begin exploring the island. Take a stop in the bustling downtown on the eastern shore, enveloped by a succession of serene beaches and oceanside restaurants. For a whimsical adventure, hire a scooter and explore on your own intuition, stopping whenever the shore calls your name. Which will be a lot.
Cozumel is also a fantastic spot for some diving off the coast. From the ferry dock, you'll be within walking distance of some local diving outfits while you can sign up for a tour in Playa del Carmen. Ask around when deciding on a day to make the trip as the experience on Cozumel can change for the worse when a big cruise ship rolls into the local port, one of the busiest cruise ports on earth.
Try some water sports
No beach vacation destination worth their salt would come without with an array of fun water sports. Playa del Carmen lives up to this reputation with an abundance of exciting experiences to be had on the Caribbean Sea. Departing from a variety of beaches, and often from within beach clubs, you can have your pick of the lot from jet-skiing, to stand-up paddleboarding and sailing.
At Mamitas and Maroma Beach Club, you can easily rent your own jet ski for the hour and tear up the surrounding waters. Thanks to the calm sea, you won't have any trouble zooming from one side to the other, trying your hardest to complete the tightest 180 degree turns possible.
Mamitas is the place to go to rent a dinghy-sized catamaran for a more relaxing on-water experience. With the help of your captain, you can navigate the local coast stopping at reefs for some snorkeling. For an even slower journey across the Caribbean Sea, get your hands on a SUP. Some local resorts provide an amazing sunrise SUP experience where you can capture the colorful rising sun while afloat.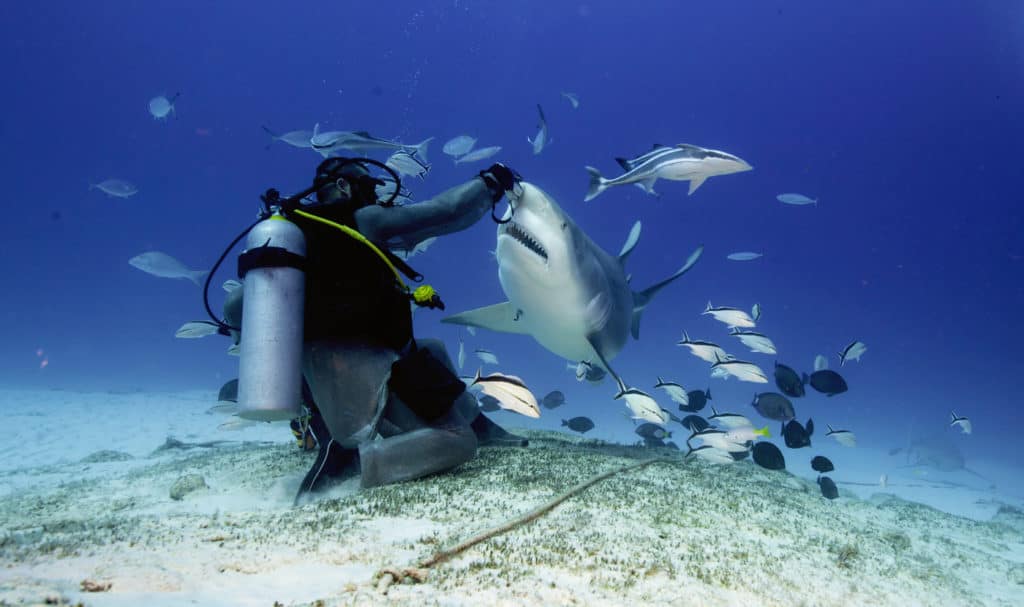 Go scuba diving
A water experience that deserves its own spot on our list of things to do in Playa del Carmen is scuba diving. Besides the unique cenote dives available to certificate divers, the Yucatan Peninsula has several vibrant reefs to explore.
For those that aren't certified, the town delivers with multiple options to choose from if you want to pursue your PADI open water certification. The calm Caribbean Sea is a forgiving place for newcomers and thus the perfect spot to scuba dive for the first time.
Once you're ready to venture out from the local dive pool into the open sea, you'll have plenty of nearby choices. Some of the best include the Palancar Reef and the Santa Rosa Wall off of the aforementioned Cozumel. While the dive spots, Pared Verde Ledge and Tortugas are found right around the corner from Playa del Carmen.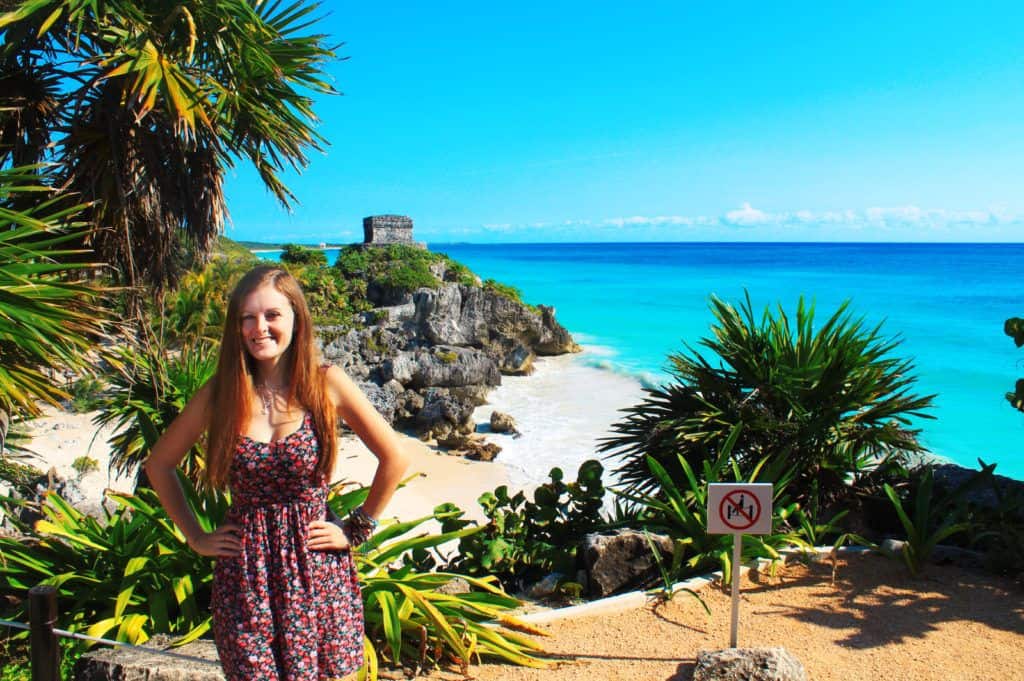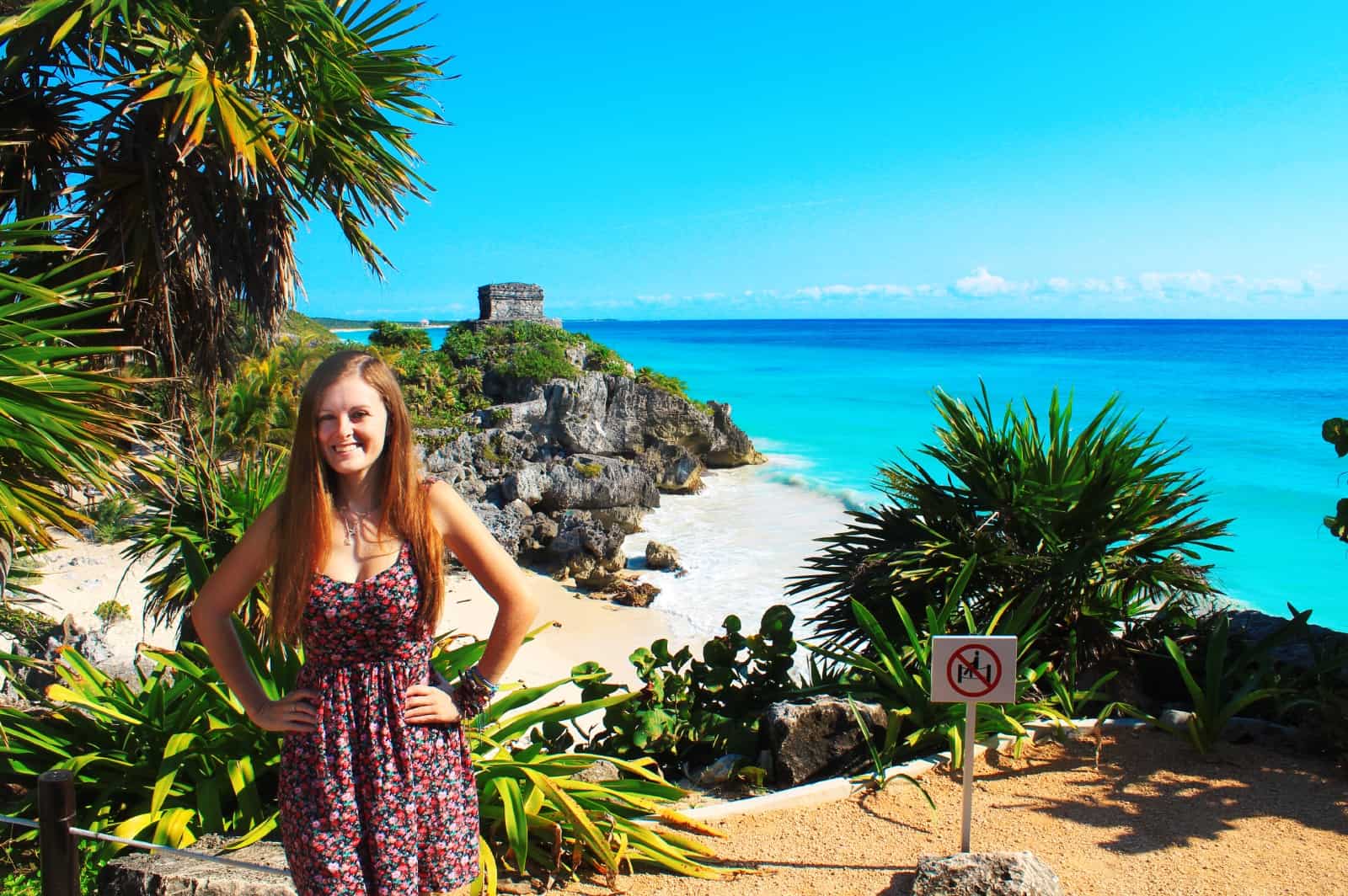 Venture to Tulum
Tulum is another happening beachside town not far from Playa del Carmen. One of the most iconic spots in Mexico, Tulum is home to spectacular beaches and equally stunning Mayan ruins. Scattered along the coast, you'll have some incredible photo-ops with the chance to contrast the ruins with the electric blue sea.
The ruins in Tulum date back to the 6th century and are a testament to the Mayan civilization. If you're interested in learning more, head briefly inland to the town of Coba. Barely known until recently, Coba is features one of the largest archaeological sites in eastern Mexico, with several pyramids dating to the beginning of the 600s.
Beyond the town's amazing history, you'll find yet more pristine beaches, a vibrant local food scene and some of the best shopping along the peninsula.
Have fun at the theme parks
Under the umbrella of Grupo Experiencias, Playa del Carmen has a collection of exciting theme parks to discover. Perfect for families, or when you just want to let your hair down, you'll have your choice of eight theme parks, each offering something different.
The most popular of the lot is the flagship Xcaret theme park. Xcaret honors the Mayan culture and history with over 50 cultural and natural attractions to jump between. Each covers a variety of different environments that match those found outside of the park walls. Venture along underground rivers, or meander through the jungle before finding yourself at the beach.
With a natural aquarium and a picturesque lagoon, Xel-Ha is a common alternative to Xcaret. Swim and snorkel through the natural landscape to spot turtles, dolphins and a marine world teeming with fish.
Another popular theme park includes Xenses which comes with a series of lazy rivers, zipline adventures and an incredible old pueblo town where visitors assume they're walking upwards but are instead heading down.
Take a cooking class
After your walking food tour around Playa del Carmen, you may be inspired to learn how to create some of those delectable eats. If this is you, then why not complement your tour with a cooking class? There's something about creating local cuisine with your own two hands that elevates the culinary experience to another level.
Get hands on experience creating cuisine unique to this region of Mexico by learning hand-me-down recipes that began hundreds of years ago. Alongside the fabulous Chef Alma, head to the local markets to gain a deeper understanding of Mexican flavors and why food is such a vibrant part of local life.
After getting all you need from the local shops, learn all you need to whip up some amazing Mexican cuisine that will allow you to take a piece of Playa del Carmen home with you.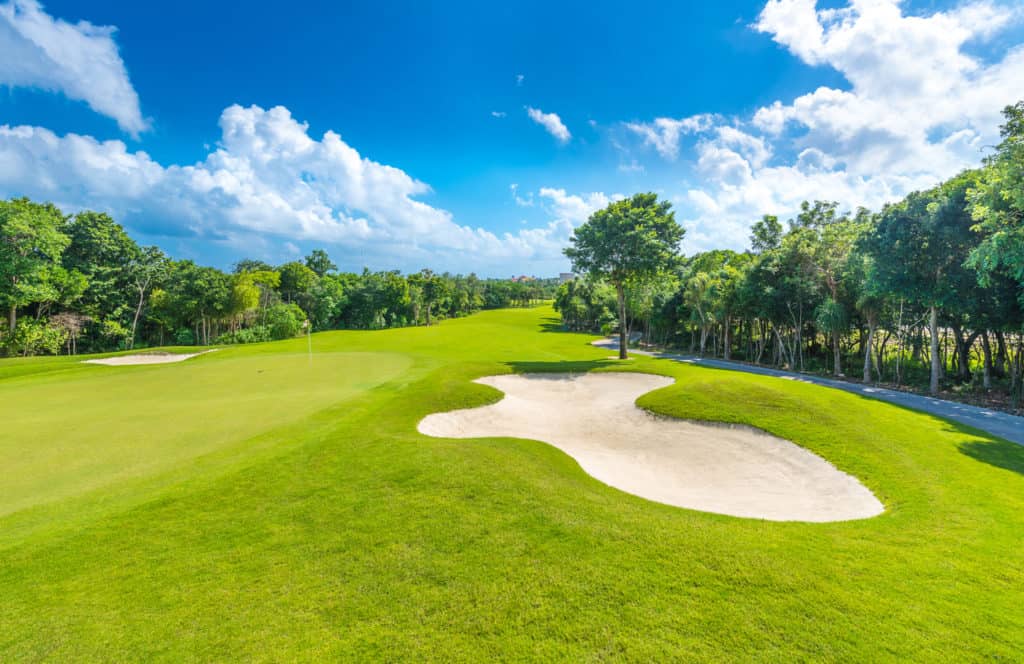 Play a round of golf
Starting early or late and whenever the sun's bite weakens, golfers can enjoy some brilliant courses around Playa del Carmen. As serene and pretty as they are challenging, the local courses bring people from all along the Yucatan Peninsula for a round of golf.
The number of local courses brings a wide range of strengths and weaknesses to the fore. This gives golfers the chance to pick a course that best suits their personality and skill. Popular courses include the Camaleon Mayakoba, a PGA gem with excellent greens. Some prefer the all-inclusive perks of Hard Rock Golf Club, while Grand Coral offers well-priced greens fees and a beautiful layout.
Dine at Alux
It's hard to imagine that such a restaurant like Alux could exist beneath one of the busiest streets in Playa del Carmen. But if there's one thing we should have learned by now is that the Yucatan is full of surprises. Beneath Avenido Benito Juarez is yet another underground cavern, complete with its own cenote.
Within the cavern, of course, is the spectacular Alux Restaurant and one of the most memorable dining experiences going around. Its upscale dining is expensive for Playa del Carmen, but it's the price to pay for such a location. The cave is lit by neon lights, creating an eerie but exciting atmosphere with bats hovering off in the distance.
Yes, bats! After completing your meal, enjoy a quick cave tour to see just how big the underground cavern is. Along the way, you'll spot the prying eyes of hanging bats, with one or two moving about.
Visit Akumal Monkey Sanctuary
South of Playa del Carmen near the sparkling local beaches is the Azumal Monkey Sanctuary. The space began as a way to save Mexico's native spider and howler monkeys. These species are protected under law and cannot be sold as pets.
Playing an important role in preserving the wildlife found within the region, the sanctuary has grown beyond simply protecting native monkeys. The sanctuary has expanded to include animals from closed zoos, exotic private collections and illegal trafficking. Visitors can spot colorful flamingos, boars and ostriches along with the adorable monkey couple called Frida and Diego.
Sign up for a guided tour to learn more about the animals in the park and how the Akumal Monkey Sanctuary is keeping rare and endangered native species alive. From there, swimming with turtles is right around the corner.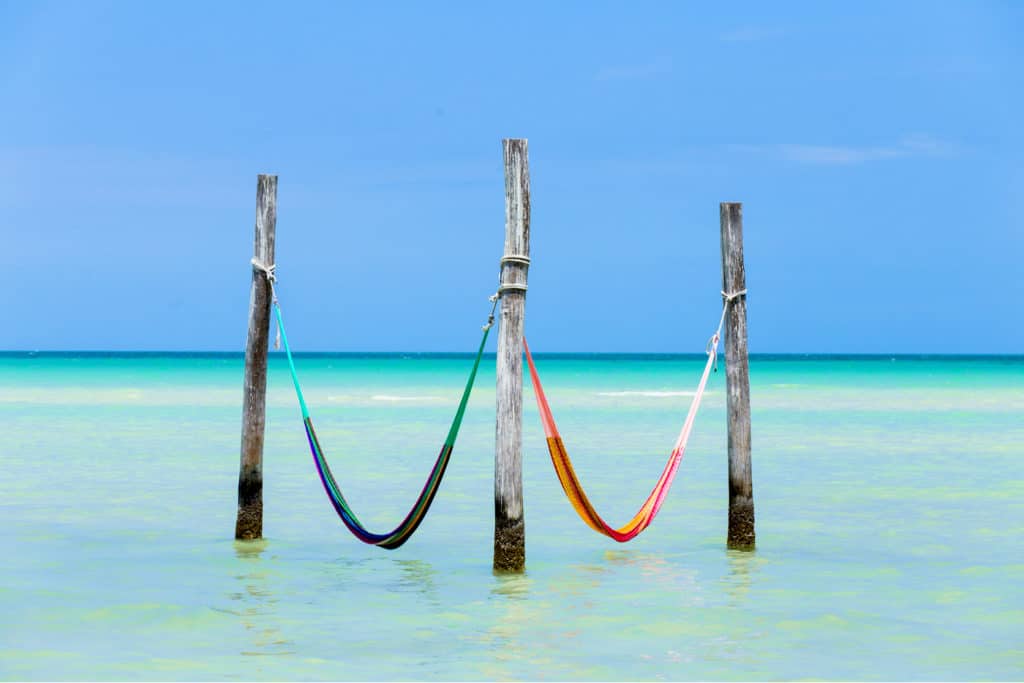 Explore Isla Holbox
Featuring an enchanting biosphere reserve, whale sharks and off-shore sand bars, Isla Holbox is an unforgettable side trip from Playa del Carmen. 20 minutes of the coast and just north of Cancun, Holbox is the place to go if you've ever wanted to laze in hammocks with the waves crashing right beneath.
Split your time between watching the world go by in the car-free paradise-where every sound can be heard in the most peaceful way-with adventures through the insane Yum Balam Biosphere Reserve where flamingos frolic across the bright blue water. Between May and September, you can head off shore for the chance to swim with whale sharks.
As golden hour approaches, settle into one of the local restaurants to try the island's iconic lobster pizza. It sounds confusing yet instantly delicious, which it is. To try the best, head to Roots and dine on brick-over lobster pizza in their outdoor garden.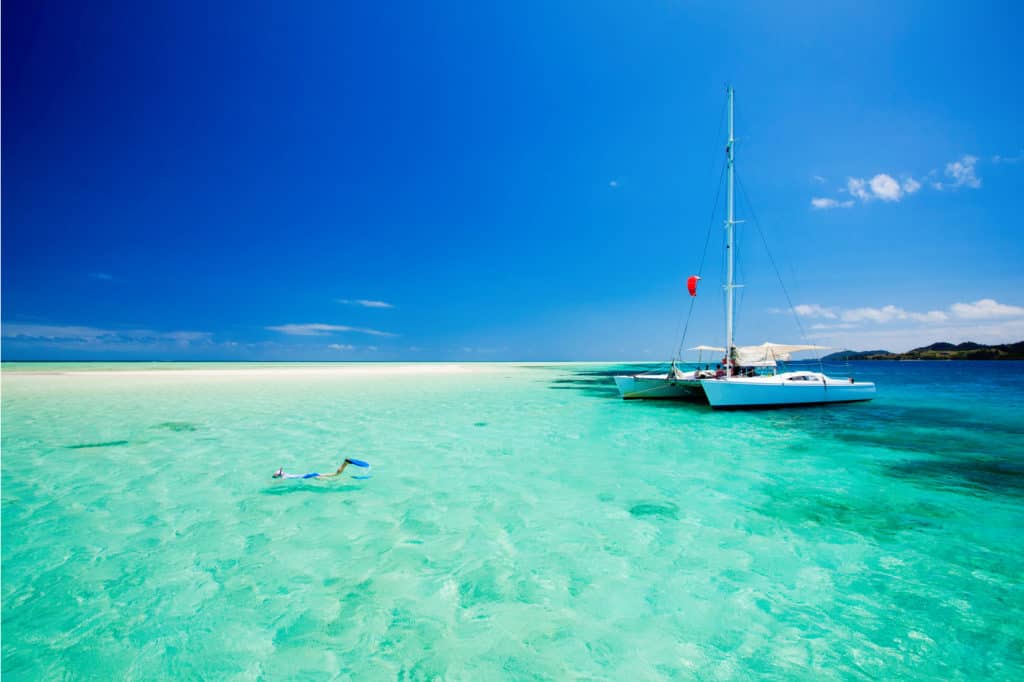 Sail the Caribbean Sea
For the couples in the crowd, one of the top romantic experiences to be had in Playa del Carmen is on the Caribbean Sea. With the drinks flowing and the boat coursing through the clear blue waters, a sailing experience is sure to be a lasting memory for you both.
From Playa del Carmen and all along the Yucatan Peninsula, you'll find ample sailing opportunities from half-day trips along the coast to full-day all-inclusive catamaran journeys. Our top pick is this catamaran tour from Playa del Carmen to the stunning Isla Mujeres.
Enjoy the yacht's open bar as you cruise across the Caribbean Sea north towards Cancun. Dock at Isla Mujeres, with time to explore White Sandy Beach and the island's exclusive beach club before settling in for a delicious lunch. Before returning, roam the local markets and towns far removed from life in Playa del Carmen.
Relax at Parque Los Fundadores
Just north of the ferry used to travel to Cozumel is the Founding Fathers Park. The public park is right along with beach with a range of entertainment on offer to keep all traveling parties happy. The park is a welcome change from the beach days as you can venture beyond the sands and have a relaxing picnic in the park complete with a delicious elote.
Kids can run around and play in the park's playgrounds with enough lawn space to spread out for some games or to read a book under one of the towering palm trees. Parque Los Fundadores features an oceanside walking path. Along the way you'll spot the Porta Maya Statue, soaring 50ft (15m) into the air. The statue is the centerpiece of the park and another reason to pay a visit.
If you're lucky, while in the park you may bear witness to an incredible display of acrobatics and athleticism while watching the Papantia Flyer. Witness performers swing from 90ft (27m) poles by simply using their feet!
Related Articles on Mexico

💰 The Cost of Travel in Mexico: A 2023 Budget Breakdown
🏖 28 Incredible Things to Do in Puerto Vallarta, Mexico
☀️ Isla Mujeres: My Mexican Island Paradise
🌈 Guanajuato: The Prettiest City in Mexico
🐚 Tulum and the Best Beach Ever
🧐 A Love-Hate Relationship with Playa del Carmen
🙈 That Time I Stayed in a Hotel Without Walls
🏡 Finding An Apartment in Sayulita