The first thing I saw was the sign.
Huge, gleaming white letters beam down from the side of a mountain. Proudly displaying the city's name for all to see, the Hollywood-style Brasov sign is literally unmissable.
Originally named Stalin City after the Russians took over Romania in the 1940's, Brasov's mountain used to be home to several dozen Christmas trees arranged to spell out Stalin's name. Stalin City officially became Brasov once more in 1960 and the trees were quickly chopped down, replaced with the current incarnation.
These days, Brasov, much like its Hollywood counterpart, is one the country's busiest tourist locations. We missed our original train because, for the first time since starting our Interrail adventure, it was completely full-up!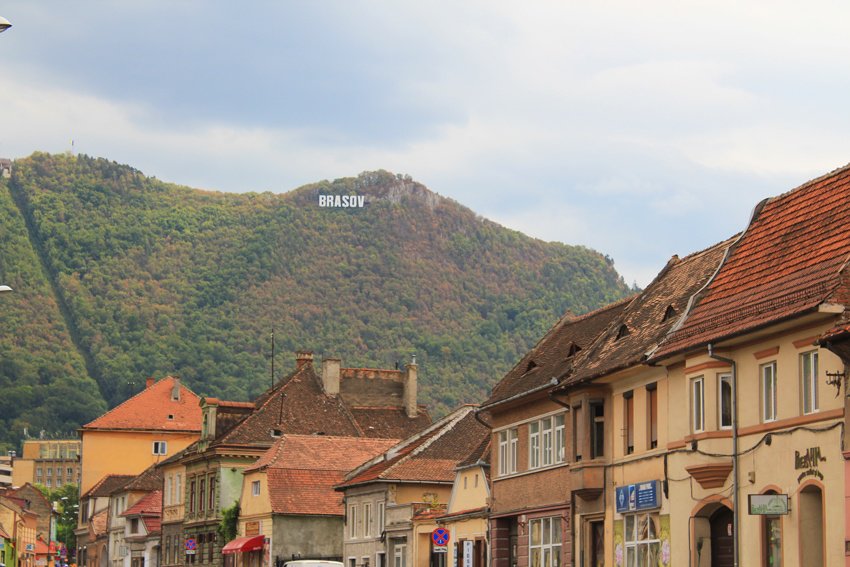 The reason for this popularity is in part due to Brasov's central location. Brasov is ideally placed to explore the famous Bran Castle and Rasnov Fortress, as well as the wider attractions in Transylvania. After a day spent exploring Rasnov, I was ready to spend some time exploring Brasov.
My love affair with colourful Eastern European old towns continued as I wandered around the picturesque main square. Brasov felt a bit rougher around the edges than places like Eger. The buildings felt much older, with plenty of signs of decay. It was common to see cracked and peeling paintwork adorning buildings, which added to the medieval charm of Brasov.
Our morning was spent walking the city walls and exploring the watchtowers before heading over to the most important landmark in Brasov, the 500 year old Black Church. It got its nickname from a fire in 1689, which flattened most of the city and blackened the walls of the church, though these days it's been restored and is more brown than black.
A few hours into our sightseeing, a stray black and white dog decided, without even so much as a discussion, that he was in fact Dave's new best friend. For the next few hours, we wandered through a maze of different coloured buildings, stopping occasionally in a cafes for a coffee or beer while sampling the gelato at every stand we passed. Everywhere Dave went, the dog followed.
We had plans to climb up to the Brasov sign to see the views over the city but the sudden thunderstorm prevented us from doing much exploring.
And that's ok. Because, really, some of my best memories of Brasov are from when we did nothing at all.
These are some of my favourite photos from my day exploring Brasov (dog stalking photo included!):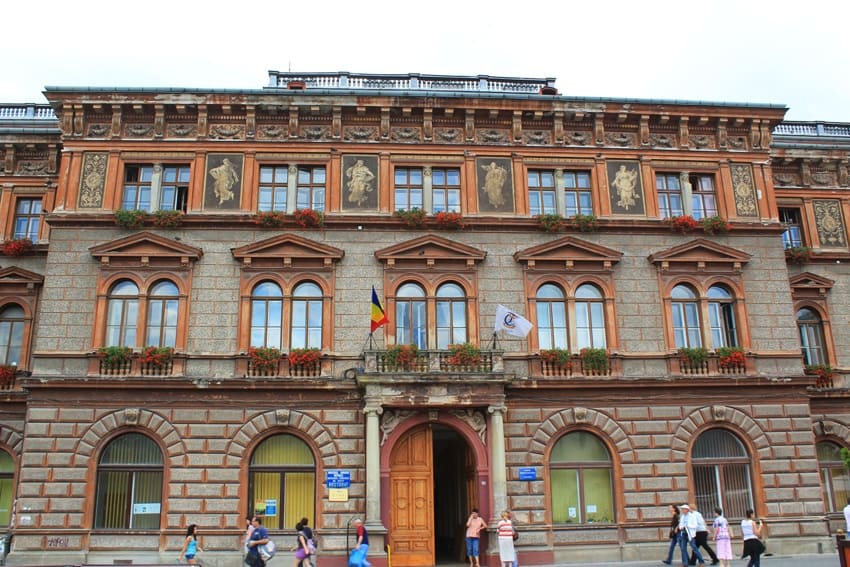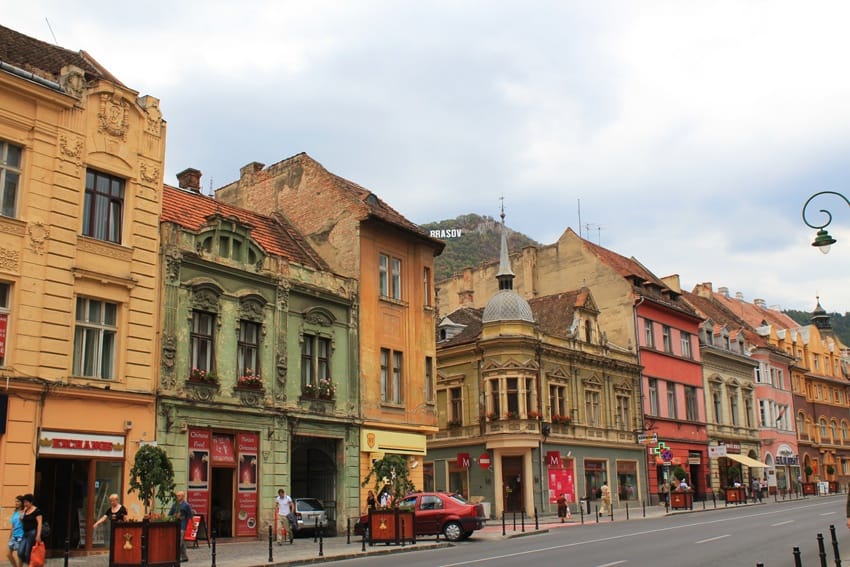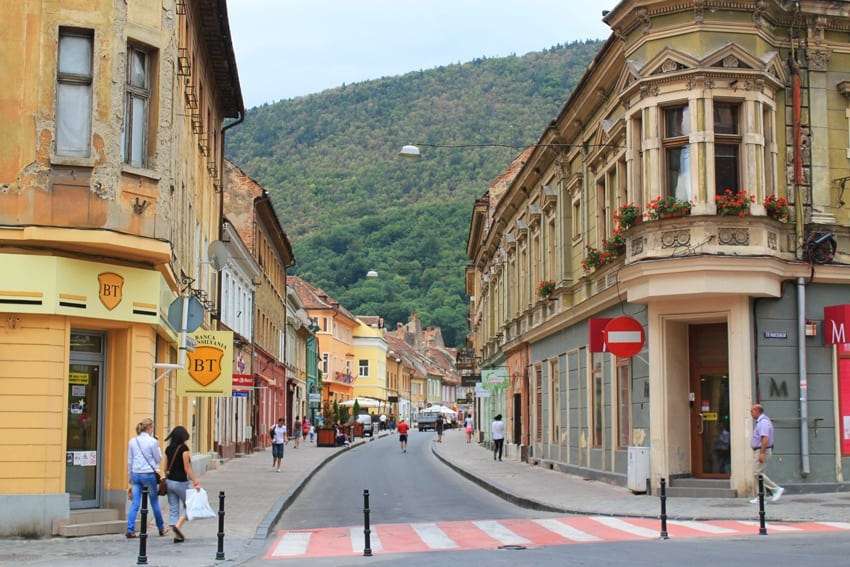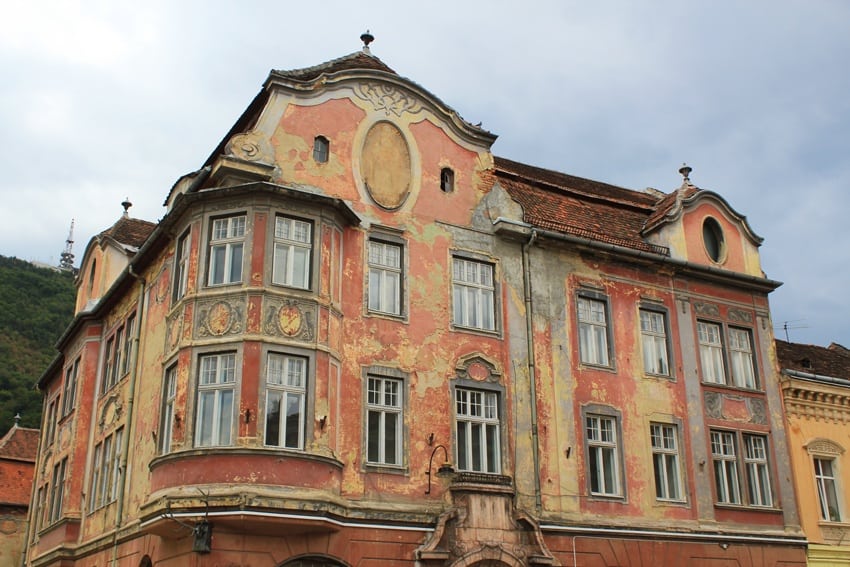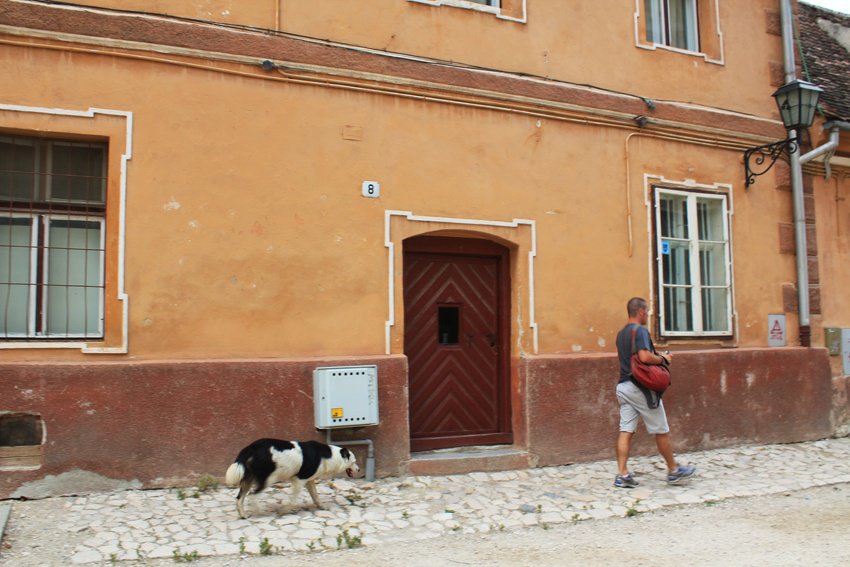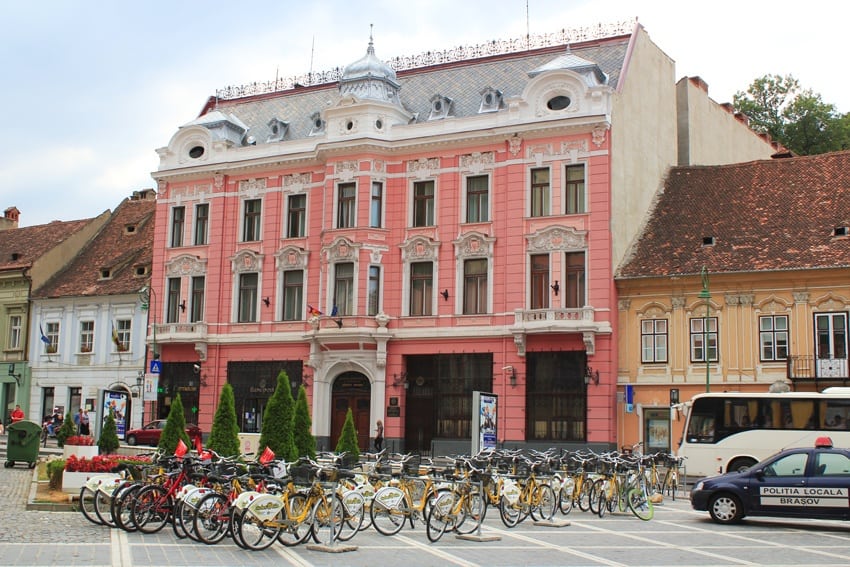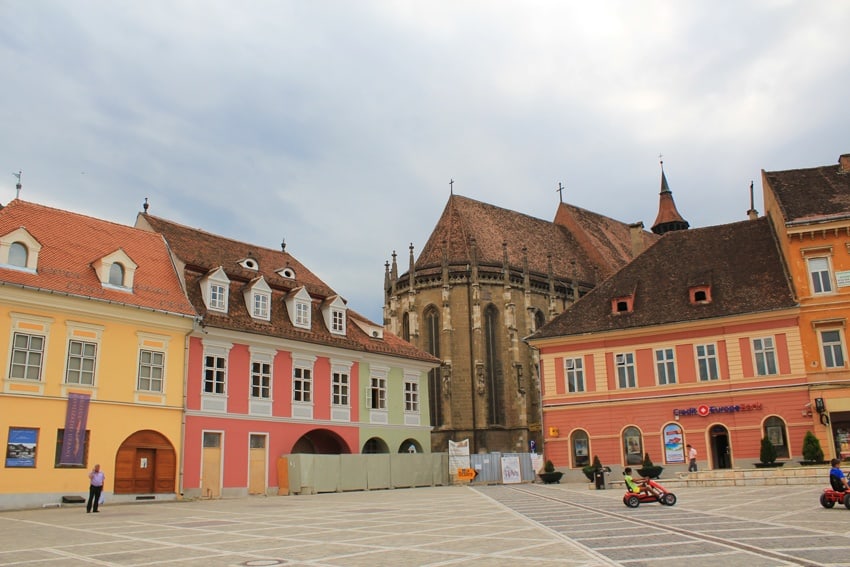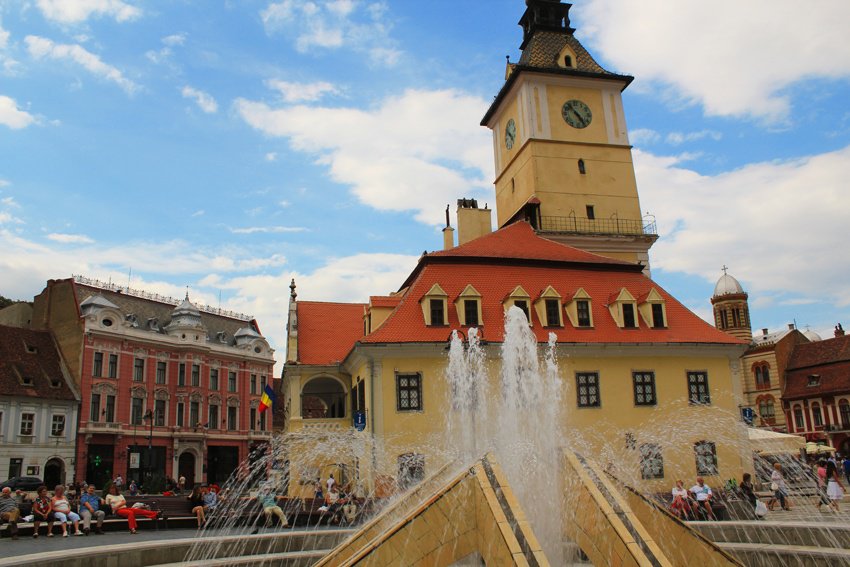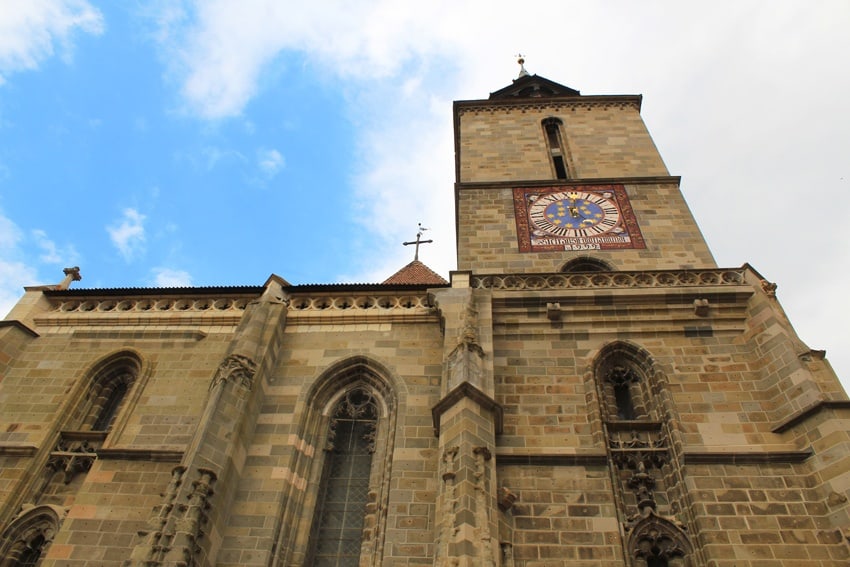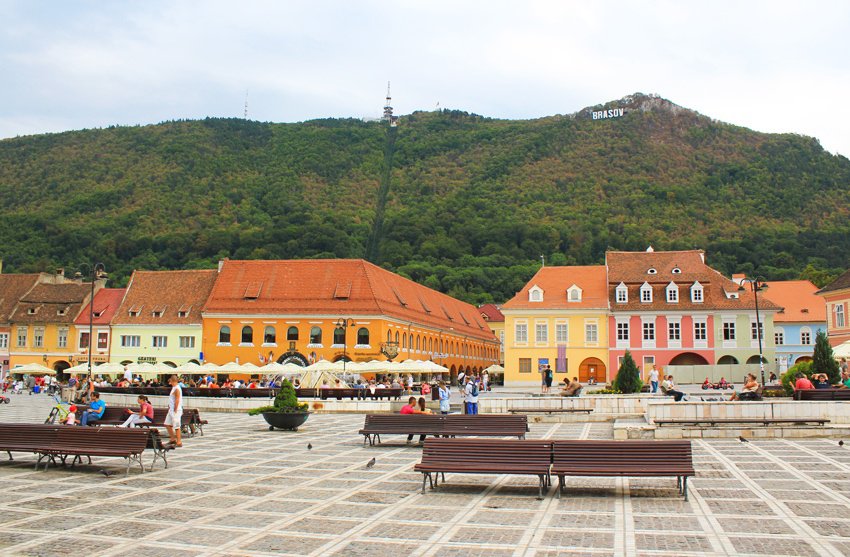 Brasov is the perfect base if you want to explore the Transylvania region of Romania. Not only that, it is also a beautiful, historical city with warm, welcoming locals and an amazing cafe culture.
Related Articles on Romania

🇷🇴 24 Epic Things to Do in Bucharest, Romania
🧛🏻‍♂️ 21 Incredible Things to Do in Sighisoara, Romania