Savannah has a special charm and character that is immediately obvious once you arrive. With its history on full display through the many town squares, beautiful gardens and 18th century mansions, Savannah doesn't need to boast.
For such a walkable and relaxing city, there is so much to do. Three days will give you the opportunity to dive into the diverse stories and human experiences that help make this town so unique.
Beyond almost three centuries of tales that are intrinsically linked to the highs and lows of American history, Savannah has interesting antique stores, boutiques and a burgeoning dining scene.
This three days in Savannah itinerary will take you all over town, visiting the most iconic locations, fascinating museums and delicious restaurants. Let's get started!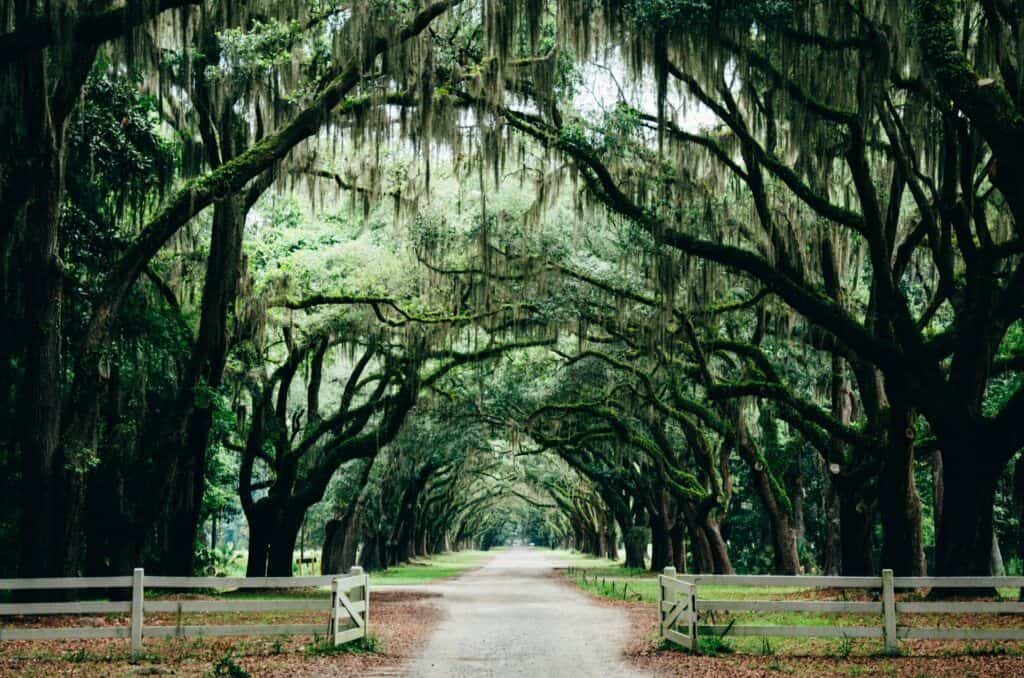 Where to Stay in Savannah
Downtown and Midtown are two popular areas for tourists to stay when in Savannah. However, nothing beats staying within the city's Historic District. With so much local action from museums to town squares and parks, its location cannot be beat.
Walk out the door and have beautiful architecture in every direction while being close to the best restaurants and nightlife. Who knows, your hotel may even be a part of one of the many ghost tours in Savannah!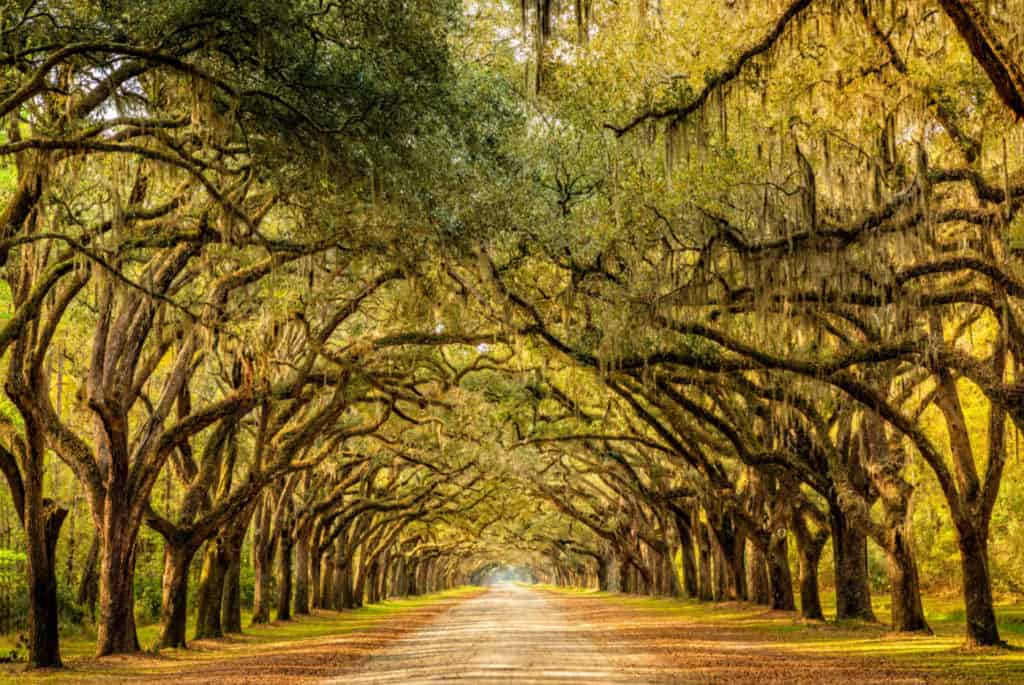 The Best Time of Year to Visit Savannah
Being in Georgia, Savannah is a year round tourist destination. With relatively mild winters, you can visit during this time and still have all attractions be open. While the weather won't stop you from enjoying one of the most walkable cities in the country.
Spring and Fall are the best times to visit. In March, Savannah throws the second biggest St Patrick's Day festival in the USA. You can decide whether that's good or bad news. The beautiful flowers bloom during spring, and fall gives the leafy town a beautiful auburn hue.
You can definitely visit in summer, however expect high humidity and hot afternoons.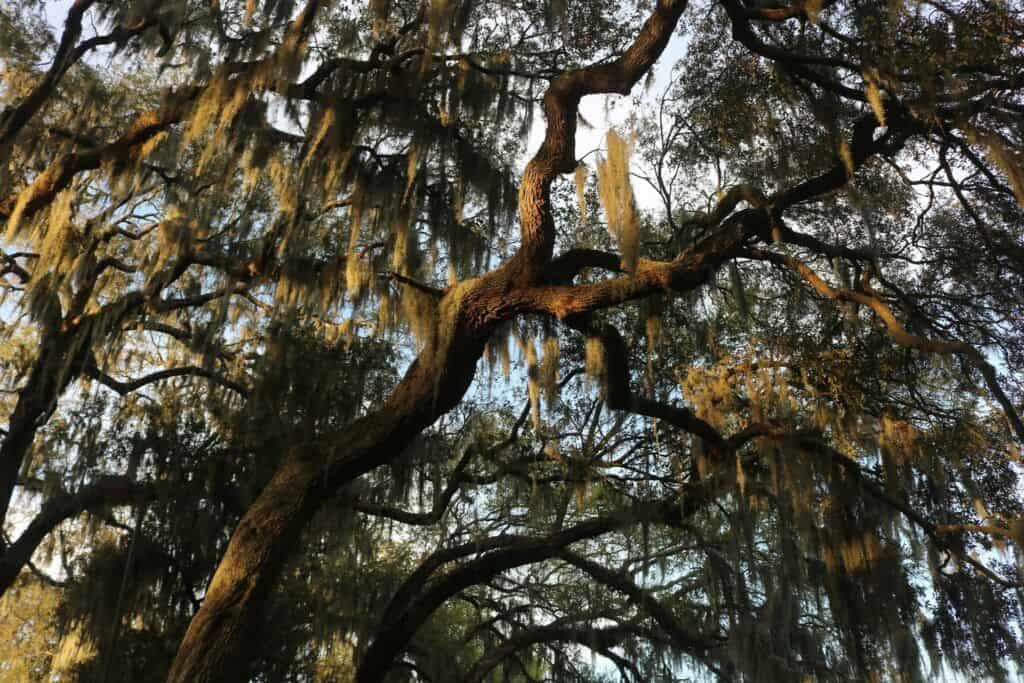 Day 1: Antiques and River Street
Begin your time in the beautiful city of Savannah by exploring a park that is just as easy on the eye, Forsyth Park. This park is an iconic spot in Savannah for photographers featuring a stunning 19th century fountain. Hence, there is no better place to begin your three days in Savannah than right here.
Start from the north end of the park, which is where you will stumble upon the jaw-dropping fountain. Around it you will find several benches, shady trees and green spaces to kick back in. If you have had a long trip to Savannah, take the time to stretch out your legs and enjoy the sights and sounds.
On the other side of the fountain, you will discover a spacious green lawn flanked with blooming flowers. This is where you will find the Collins Quarter. Stop by for a heart-warming coffee as the excitement builds.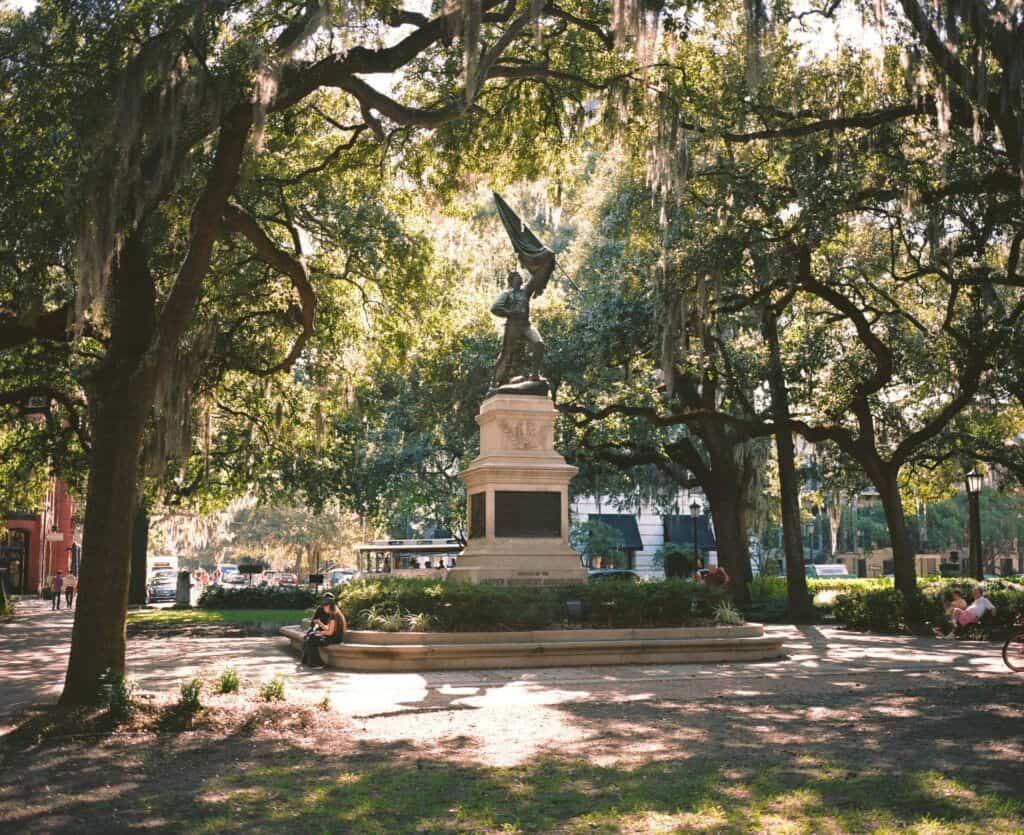 Savannah is home to an incredible 22 historic squares. The city has maintained so much of its yesteryear beauty that you could spend hours gawking at the classic architecture and enjoying the town layout. Life around Forsyth Park and in the Historic District is slow-paced and very relaxed. In this part of town, you will love how easy it is to get around on foot.
From Forsyth Park, embark on a short walk to one of the best squares in Savannah, Monterey Square. Within the square is Congregation Mickve Israel, one of the oldest Jewish congregations in the country. Founded in 1733, with the synagogue being over 200 years old, it is a beautiful sight to see.
The congregation has several ancient artifacts, some that date back as far as the 15th century, such as the deerskin Torah. After looking inside the stunning synagogue, you can embark on a brief tour of the building, which will also give you great insight into the many historical Torahs found here.
Another renowned part of Monterey Square is Alex Raskin Antiques. In a town that celebrates all things old, it should be no surprise that there are several fantastic antique stores in Savannah, but this one is arguably the best of the lot.
The antique store is appropriately housed in an 18th century mansion. After viewing the beautiful exterior, you will at first be shocked by the inside mess, full of every kind of antique you could think of. Once you have your bearings, you will be able to wander around and truly appreciate the sheer collection of artifacts, artwork, literature and even the odd bed frame.
Antique shopping isn't for everyone, especially if you don't want to buy that extra carry-on bag for the flight home. But Alex Raskin Antiques evokes a sense of awe, curiosity and inspiration as you browse that makes it all worth exploring.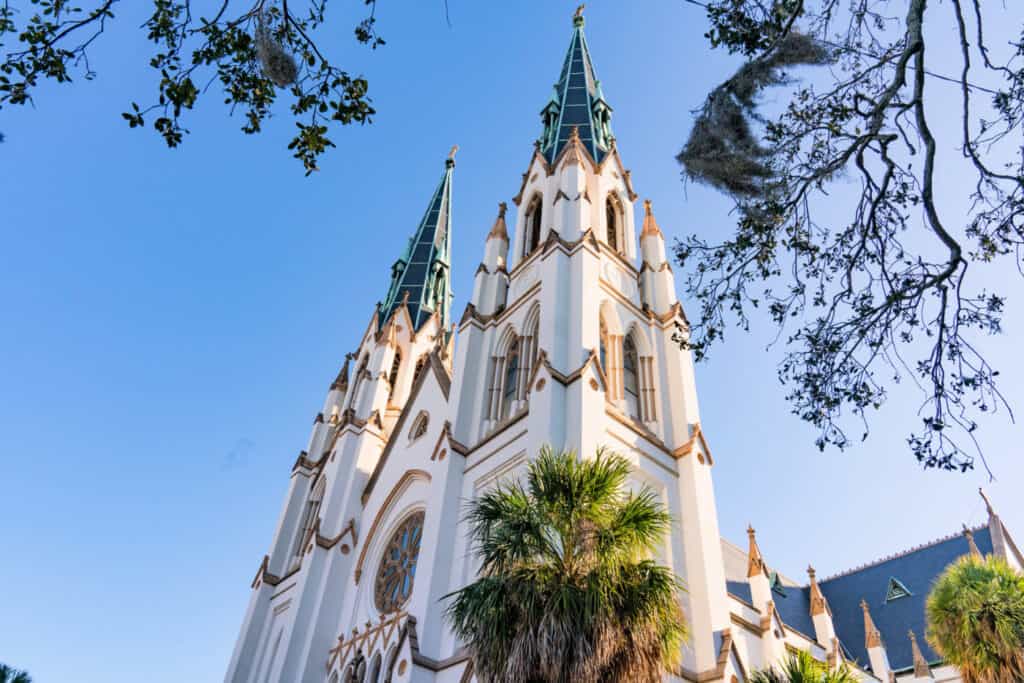 Next up is the Cathedral of St. John the Baptist. When Savannah was established in the year 1733, they immediately broke several barriers and passed some interesting laws. First and foremost, they outlawed slavery and lawyers weren't allowed to practice. Curiously, they also banned Catholics from the city.
It was until several decades later, in the 1790s, that Savannah finally welcomed a Catholic parish. Just over a hundred years on, the gorgeous Cathedral of St. John the Baptist was built. No stone went unturned in making sure that this church become one of the most stunning in the country.
As you walk around Savannah, pop inside and roam the amazing interior. Complete with historic paintings and soaring arched windows, this cathedral is one you will remember for a long time.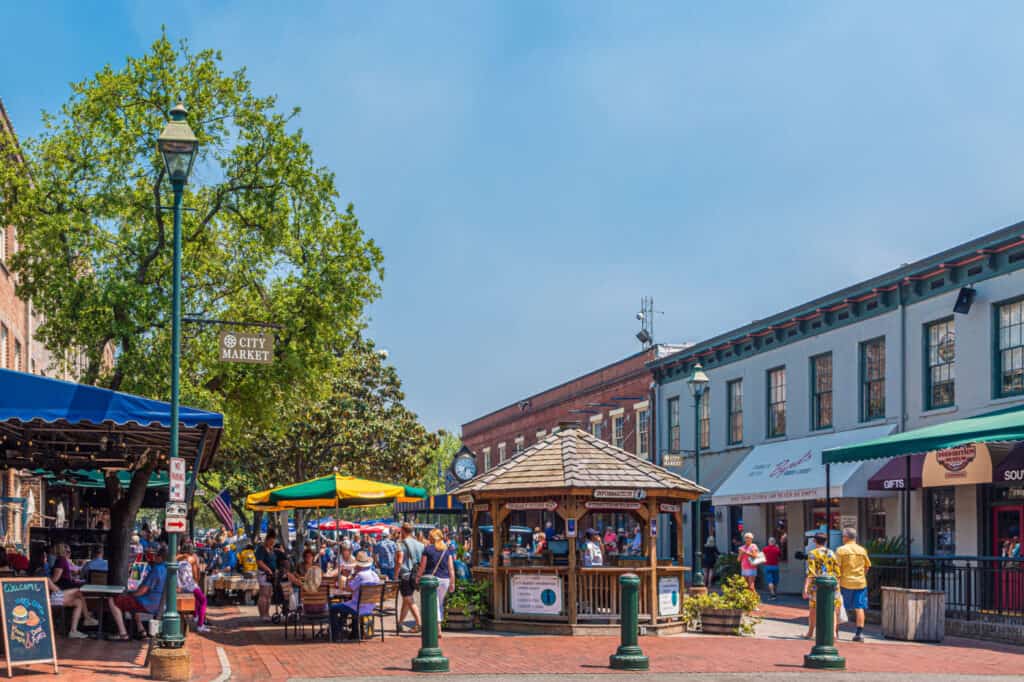 Last up on your afternoon of exploring is Savannah's City Market. The market is in an old warehouse district that has transformed into one of the most popular attractions in Savannah. Provided you aren't full from lunch, you can dine out at several eateries here along with browsing the local boutiques and checking out the many souvenir shops.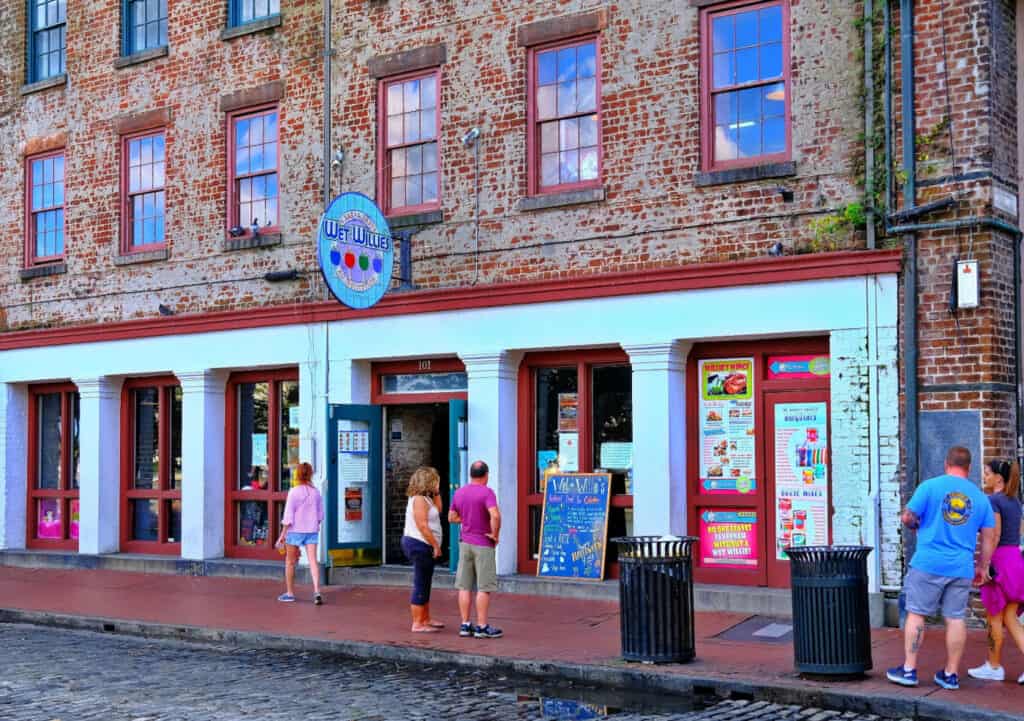 After the sun has gone down, you will want to check out the River Street nightlife. Begin at Wet Willie's, a local institution that serves up vibrant frozen cocktails that are perfect for walking around town with.
For an upscale bar, we recommend heading to Rocks on the Roof. This rooftop bar is atop the kitschy Bohemian Hotel and comes with breathtaking views of Front River and the city skyline.
Lastly, no night out on River Street would be complete without venturing to Saddle Bags. Snack on tasty pub fare and kick back for a game of pool. Or try your hand at the bar's famous mechanical bull. Once you've worked up some courage, hit the dance floor and swing to the beat.
Where to Eat On Day One in Savannah
For your first fix of Savannah cuisine, stop by Fire Street Food within the Historic District. Fresh and affordable the food here is influenced by Thai, Japanese and Vietnamese cuisine. A major stand out is the wagyu kobe burger, a veritable bargain!
When it comes to dinner on night one, you will have an assortment of choices. But if you can't decide on one, then eat out at the Olde Pink House. Serving amazing southern cuisine in an 18th century mansion, try their signature praline basket as ghosts haunt the hallways.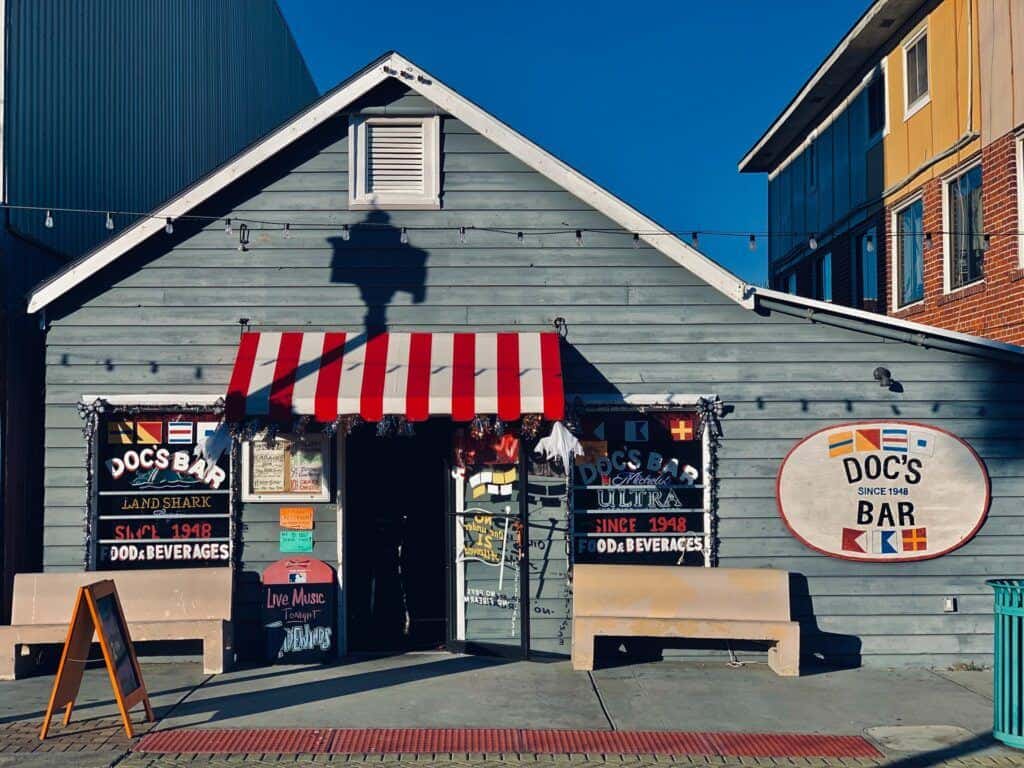 Day 2: Tybee Island & Forest Gump
With a big day exploring Savannah's history and dancing on River Street in the books, it is time to head out of Savannah for a beautiful morning at the beach. Just a half hour drive out of the city is Tybee Island, home to sand beaches and a small town vibe.
Tybee Island is full of gorgeous nature and the kind of colorful houses that elevate a beachside location. Not to mention, if you get up early enough, you can enjoy one of the best sunrises on the east coast.
Life here is without the influence of major chain restaurants. You can wander through the island and not see a single McDonalds, Starbucks or Subway. It may not seem like a tremendous deal, but when you're there, you will understand. There is no bombardment, just simple (and fantastic) local restaurants, bars and galleries.
Once you have stocked up for the day at the beach, dig your feet into the sand and admire the scenery. Not being a major tourist hub, Tybee Island maintains a humble feel where locals know each other and a day at the beach is just another day. It is relaxing and not at all chaotic or touristy, compared to similar beaches on the east coast like Myrtle Beach or even South Beach, in Miami.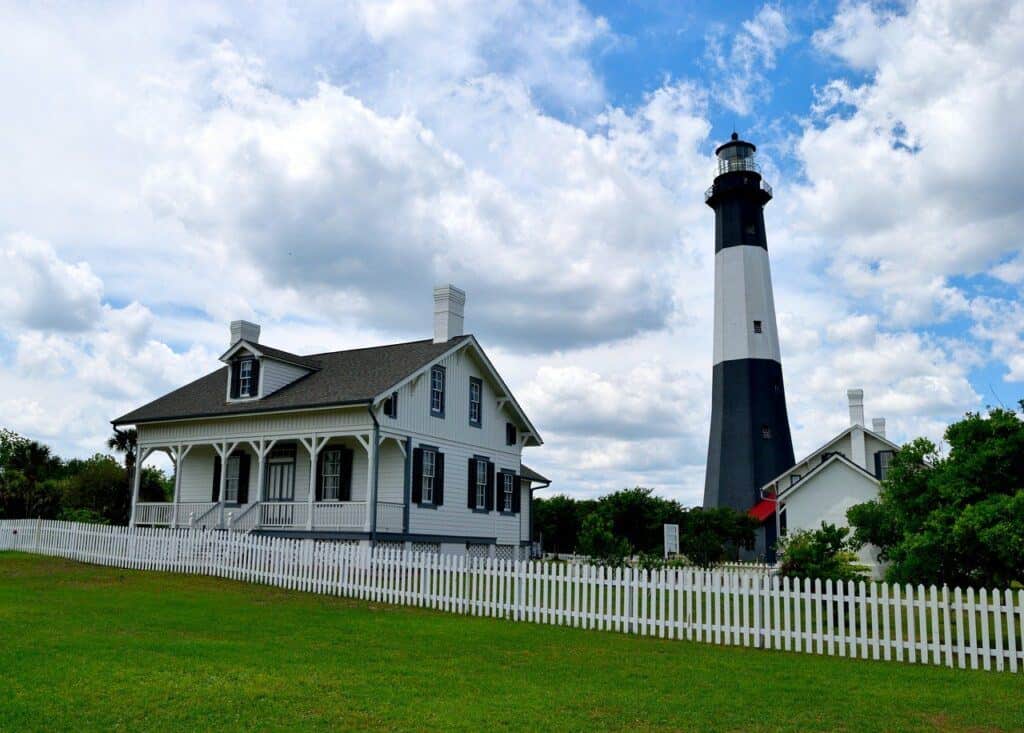 You could spend the entire day relaxing on the sand, dipping in and out of the fresh Atlantic water. But if you feel like getting to know more of the island, then go check out the oldest lighthouse in the state of Georgia. The lighthouse was built in 1736 and stands at 144ft (44m) tall. The last renovations and improvements took place during the First World War and the lighthouse is still in use to this day.
You can tour this historic lighthouse including the keeper's cottage. The highlight is the 178 stairs you can walk up to get to the very top, for simply unforgettable views of the Atlantic Ocean and back to Savannah. Finish up by exploring the lighthouse museum.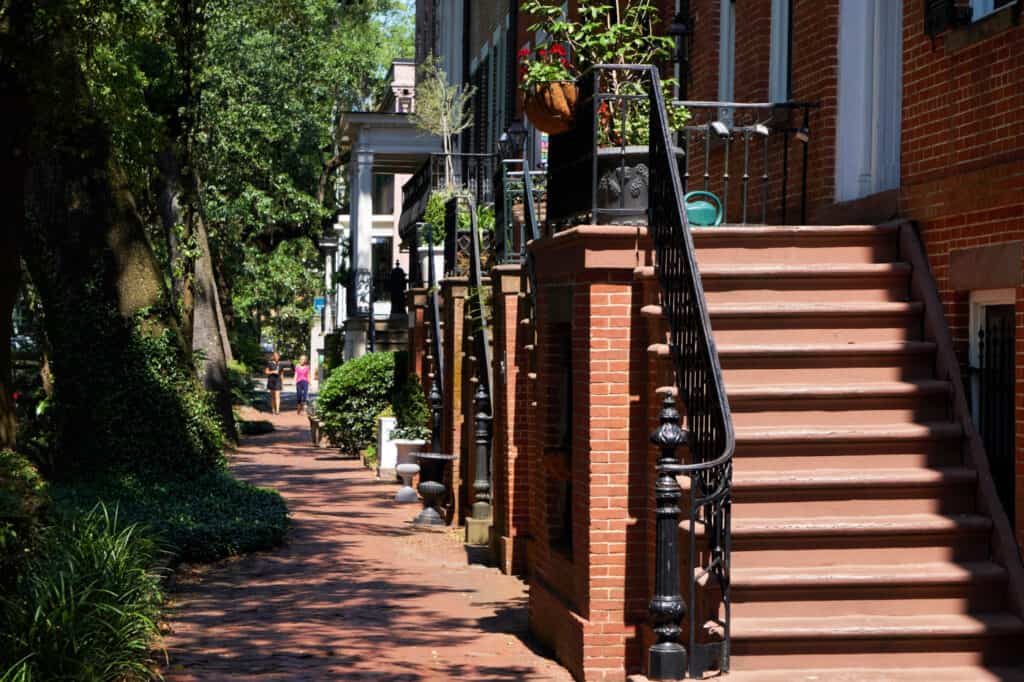 Once you are back in Savannah, the fun doesn't stop. Head to Jones Street, otherwise known as the 'most beautiful street in America'. With rows of ancient oak trees covered in Spanish moss, the street has the right aesthetic from the get-go. Behind the trees are splendid mansions that harbor century-old tales.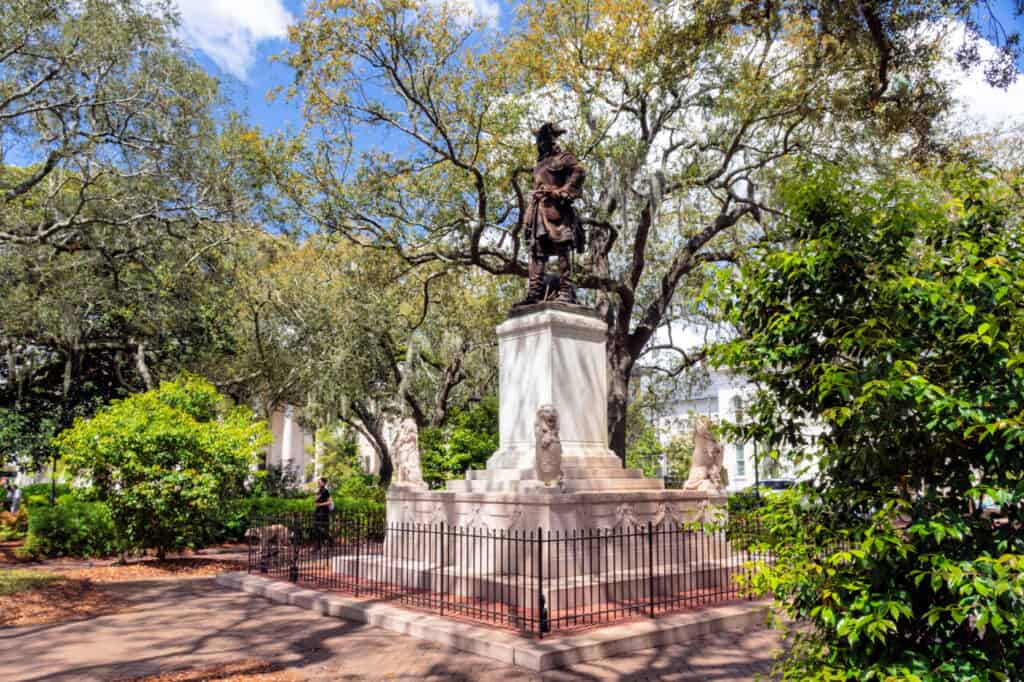 Complement your experience along Jones Street with the equally beautiful Chippewa Square. Start off at the Gallery Espresso for coffee that will kick start the rest of your day.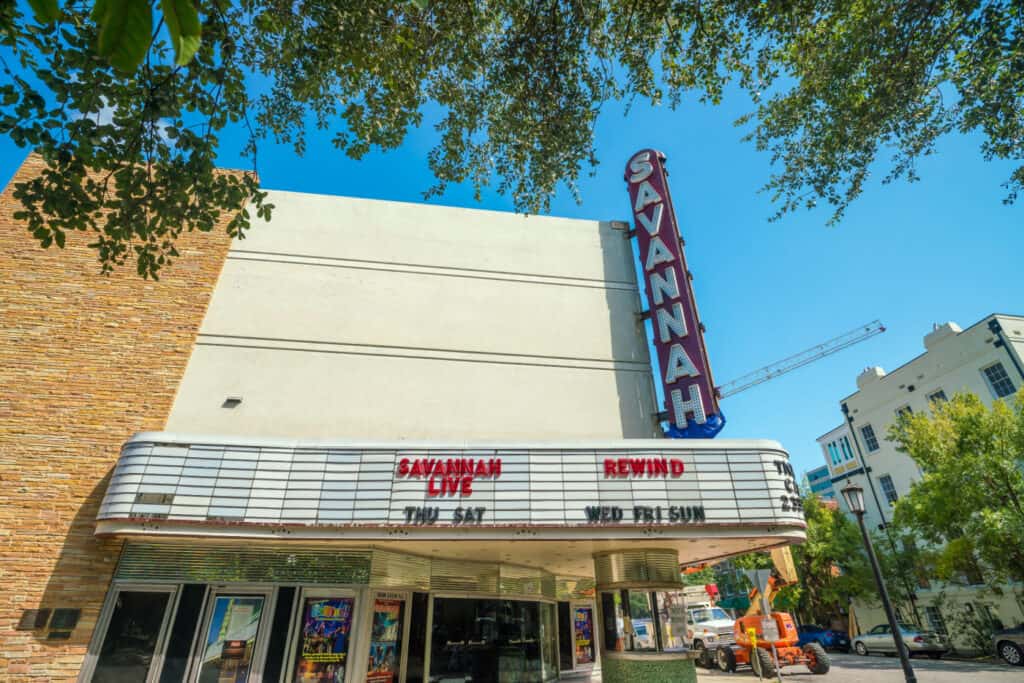 Within the square, you will be able to see the historic Savannah Theater, which puts on a variety of live musicals and quality plays. For something different, check out their schedule and see what is one when you're in town.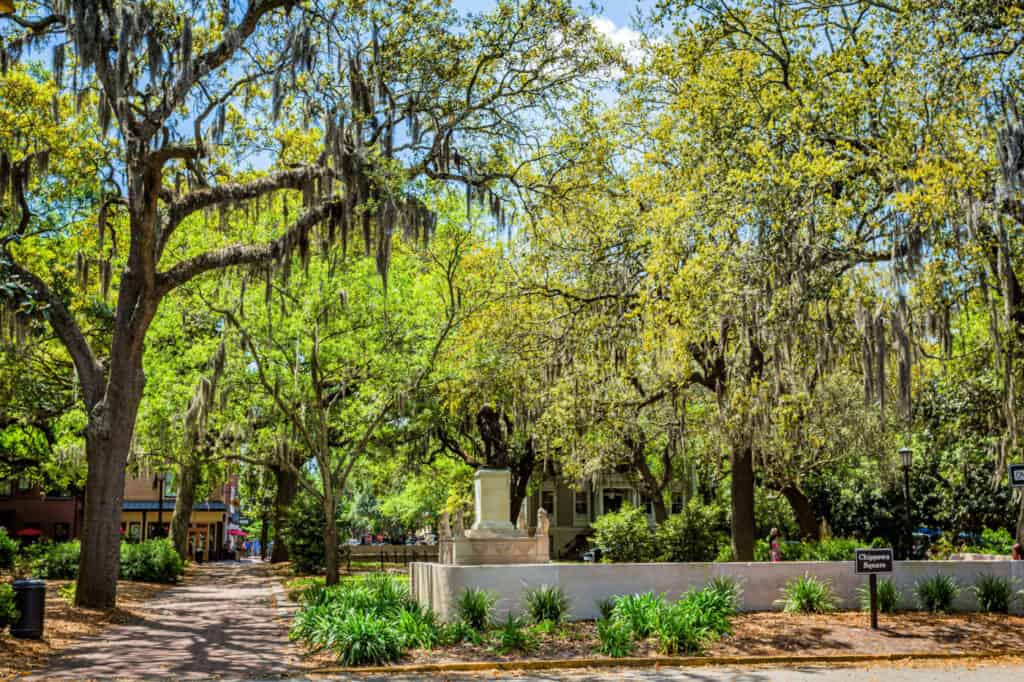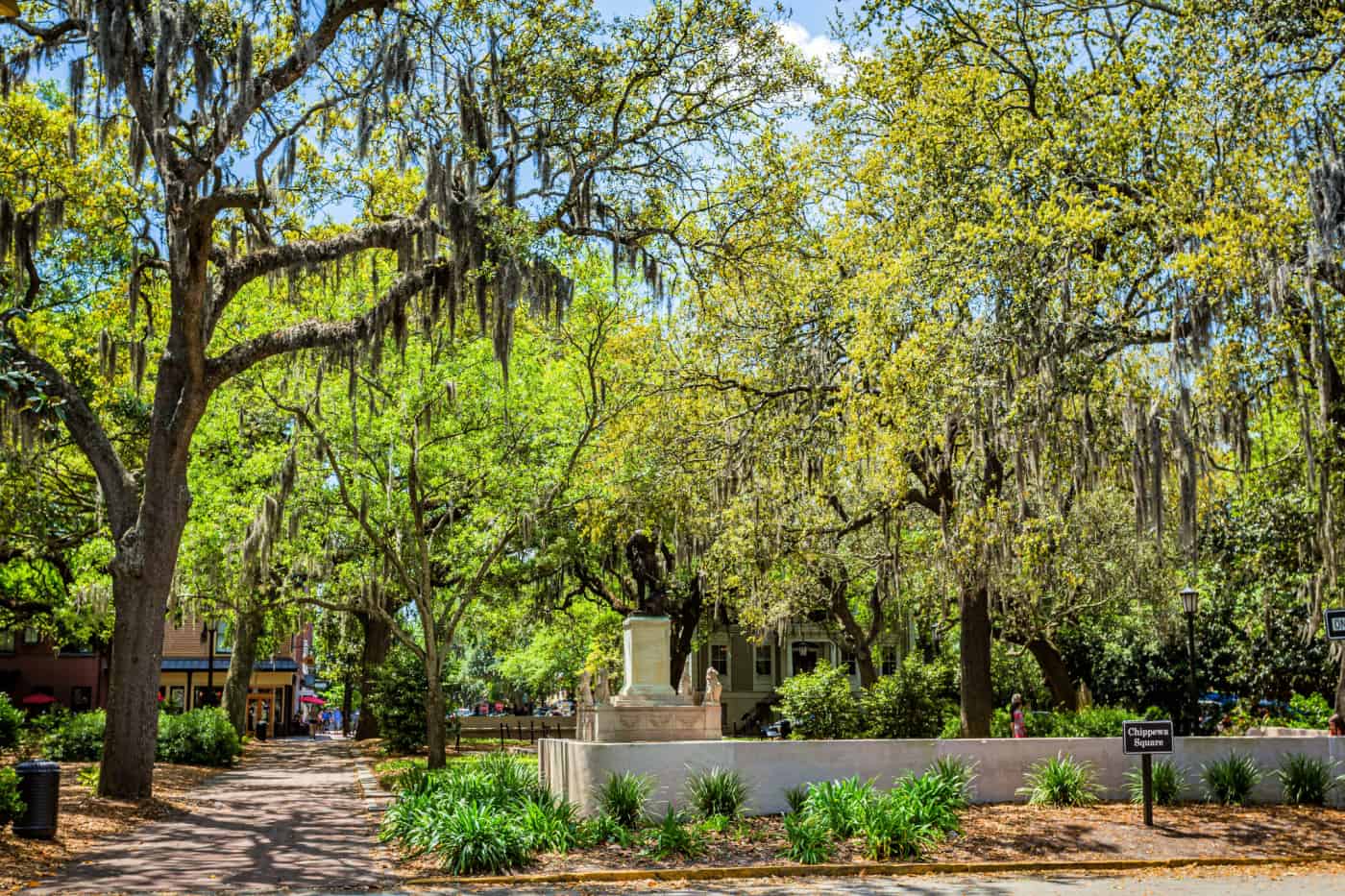 From one type of theater to another, Chippewa Square is most famous for being a filming location in Forrest Gump. As you walk around the square, you may notice that it feels eerily familiar. That's because the iconic bench scenes in the film were shot right here.
To see the exact bench that was used in the movie, visit the impressive Savannah History Museum. Here you will find the tale of the town, from its beginnings in the 18th century, through the Revolutionary and Civil Wars all the way to the present.
After a fun night on River Street yesterday, it is time to take things up a notch with a night out in Savannah's Historic District. Savannah is known for its beautiful architecture and squares. This all comes to a head here as you can walk around the part of town with a drink in hand. From bar to bar and club to club, you will see small groups of people embarking on a ghost tour throughout the district. It adds another element to what makes the Historic District the best spot in Savannah to go out.
The area comes with a bevvy of bars, pubs and dance clubs. Even the restaurants tend to stay open late, with dimly lit cocktail areas and late night eats.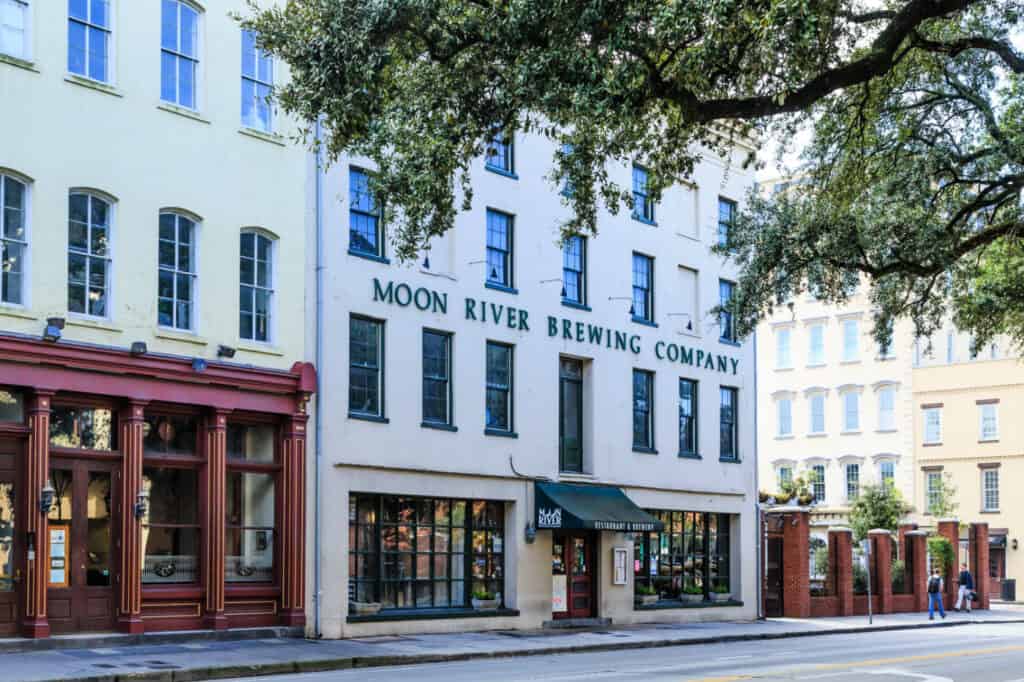 Begin at Pinkie Master's Lounge for their specialty gin and tonic serves in plastic cups, while surrounded by prominent political history. Move on to the Moon River Brewing Company for craft beer and a laid-back vibe. For those that want to dance, then wander over the SubZero Bar, Club 51 Degrees of Club One.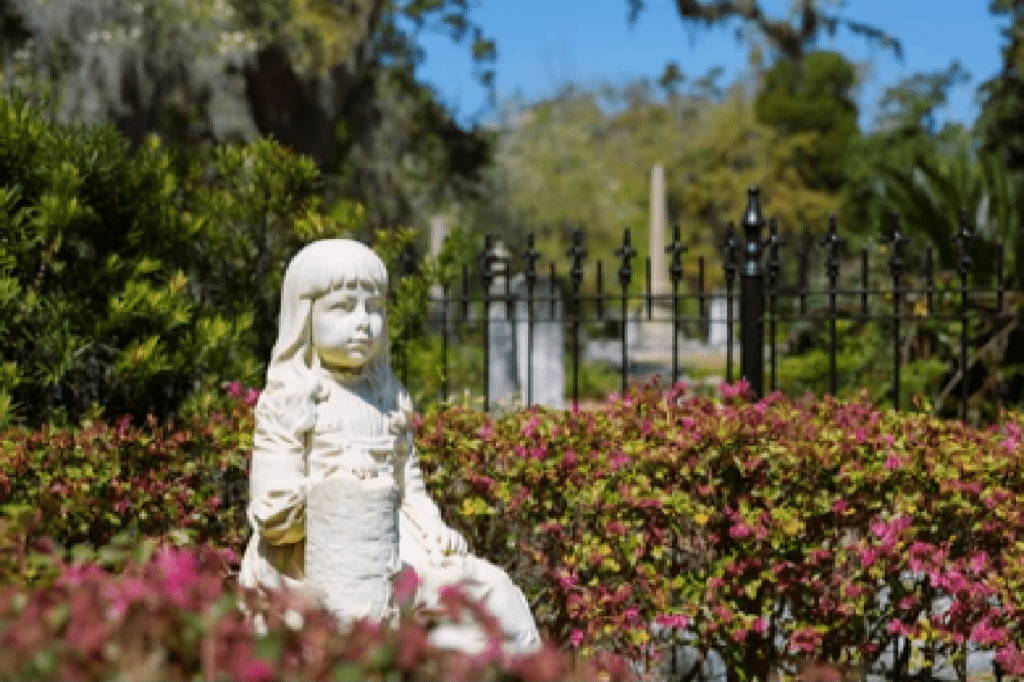 Alternatively
Trade some time on the beach at Tybee Island for a kayak experience on the water. With Sea Kayak Georgia, you can also jump in a canoe or try your hand on a SUP. On your kayak trip, you will head across the water to the uninhabited Little Tybee Island. Later roam little inlets, passing oyster beds and by marshlands. This fun adventure is a great way to combine some time at the beach with a splash of adventure.
Savannah has a crazy history full of legends and myths. One thing they do very well is ghost tours. So if you don't feel like getting out on the town, you can explore the spooky past of Savannah on a haunting tour.
There are a variety of ghost tours to try in town, from boozy tours to one that involves riding in a hearse. Either or, there's no better way to learn the haunting history of Savannah than at night. You can find the best ghost tours in Savannah on Get Your Guide.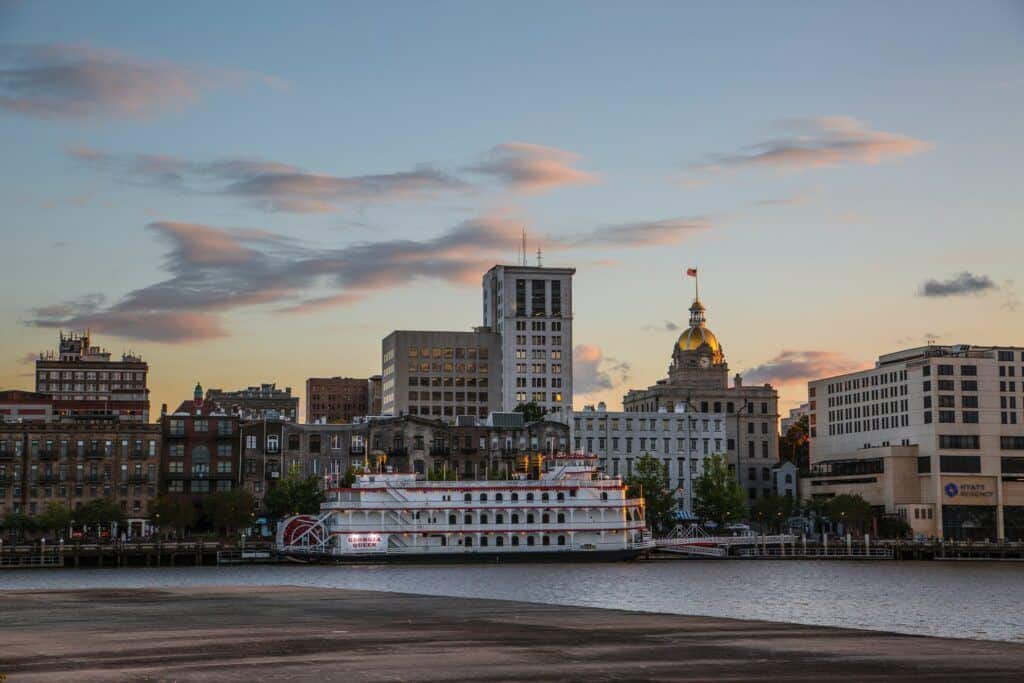 Where to Eat
For breakfast on day two, hop into the Sentient Bean, which is next to Forsyth Park. This trendy coffee house serves mouthwatering vegetarian and vegan breakfast fare while their Sunday brunch never fails to hit the spot. The vegan breakfast burrito featuring scrambled tofu and their fresh brewed coffee is the perfect way to start the day.
When on Tybee Island, stop by Stingray's Seafood for lunch. Found just a block back from the beach, this laid-back restaurant is all about fresh local catch. Take our word for it and order the Stingray's Platter for an absolute feast featuring shrimp, crab, crawfish and mussels. Top it off with their famous margaritas and a spot of live music.
End day two at The Florence. Although new, this restaurant has quickly become a local favorite. Its beautiful interior furnishings complement the tasty Italian food. Tuck into their Siciliana stew or the pork cannelloni. But leave room for desert, which is where the restaurant really made its name.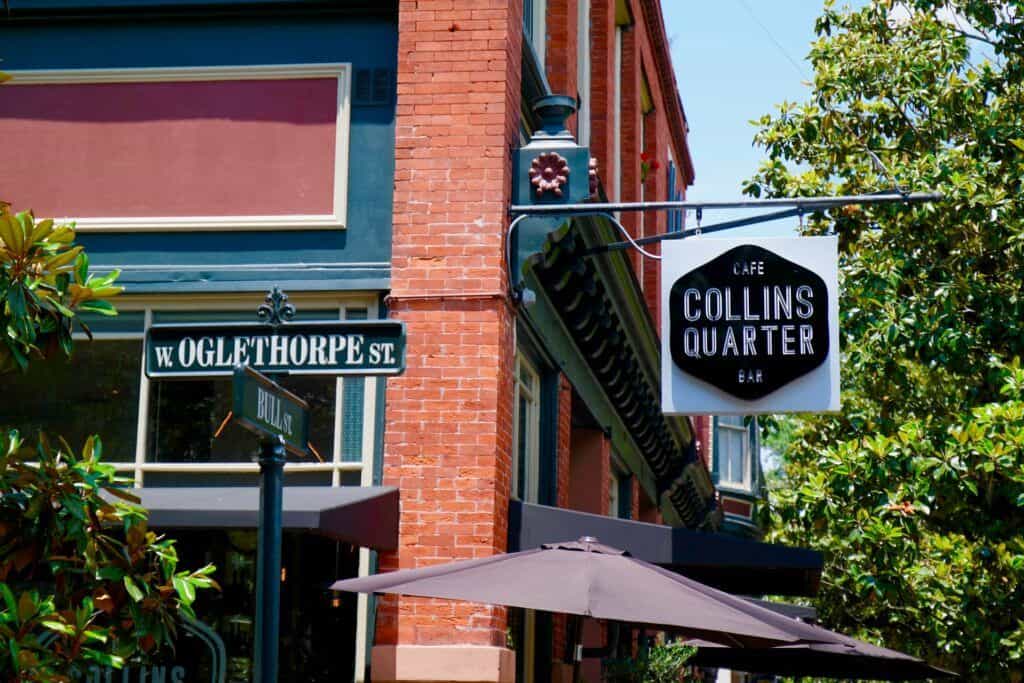 Day 3: Museums and Food Tours
After breakfast, begin your final day in Savannah by exploring the three Telfair Museums. The trio of museums help visitors and locals alike gain a unique understanding of Savannah's place in American history.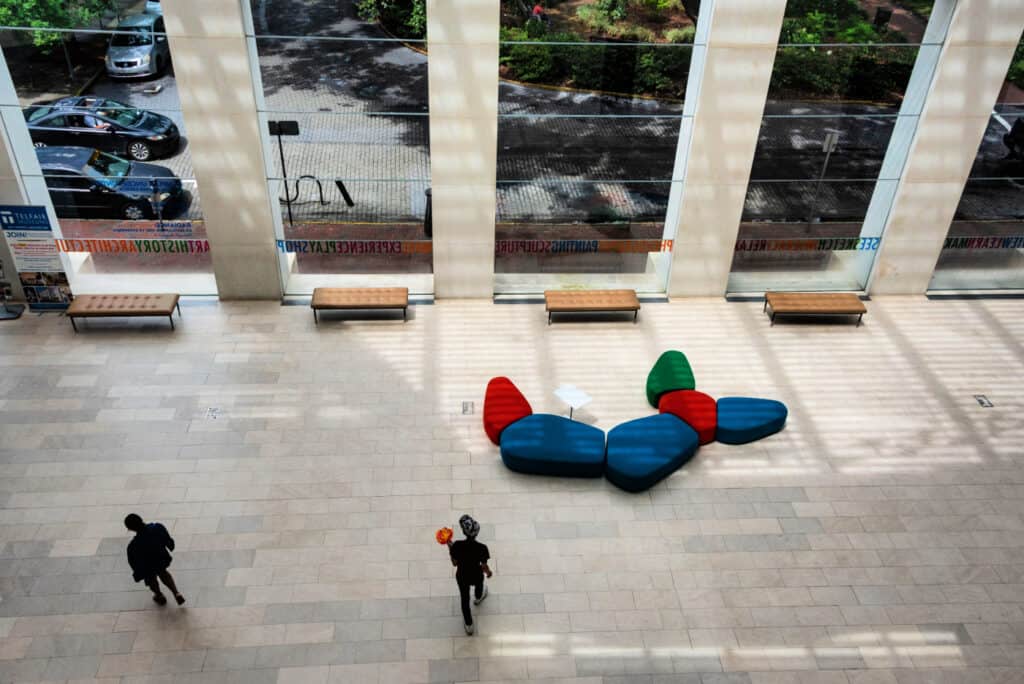 Art lovers will enjoy the Jepson Center, which houses over 7500 square feet of gallery space. Inside you will discover a world of American artists including the Kirk Varnedoe Collection and works by Roy Lichtenstein, Frank Stella and Chuck Close.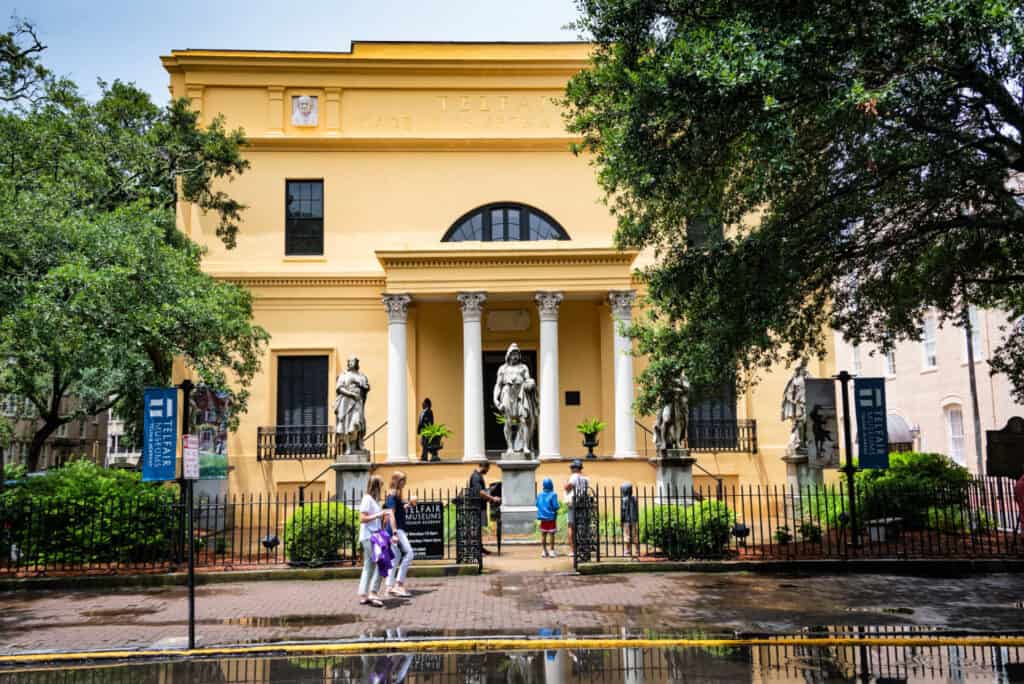 The second museum is the Telfair Academy, an inspiring piece of neoclassical architecture completed in 1819. Later, in 1886, it became the first museum in America opened by a woman. Along with the memorable statues out front, the museum also is home to major paints by Childe Hassam, Gari Melchers and the original Bird Girl statue!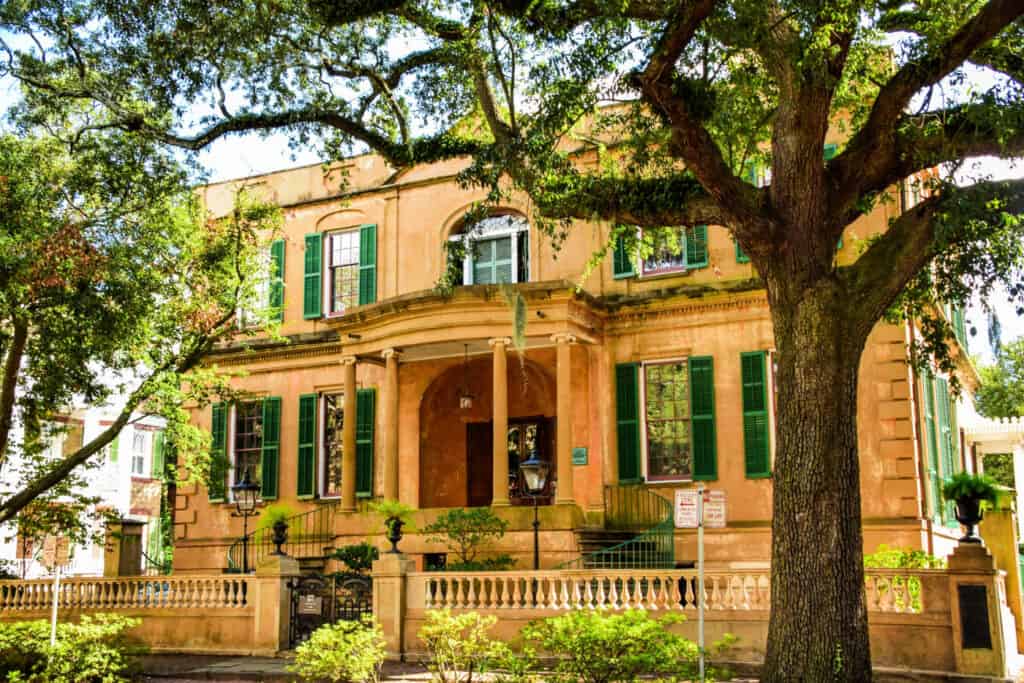 The best of the lot, however, is the Owens-Thomas House and Slave Quarters. This museum highlights the efforts enslaved people put into creating the many antebellum mansions in the South. Completed with captivating stories of the Revolutionary War, this is one museum you shouldn't miss during your three days in Savannah.
You can visit all three museums with one single ticket, thanks to the Telfair Pass.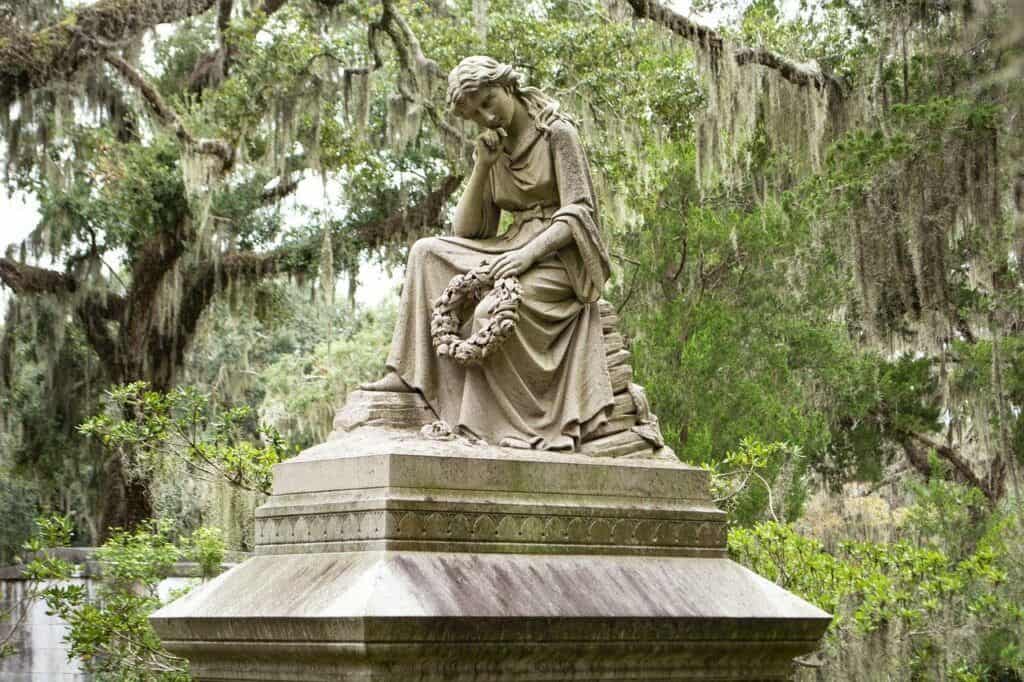 Next up is a visit to the Bonaventure Cemetery. Like New Orleans, Savannah has a series of exceptional cemeteries that transcend into attractions through sheer beauty.
Bonaventure is the ultimate resting place of many historical figures and the home of several fascinating mythical legends that you must hear. While you can explore the beautiful cemetery on your own, you would miss out on a lot of the experience.
Instead, sign up for a walking tour that dives into the interesting past of the region. Be picked up from your hotel and returned to Savannah after the tour for even more time to explore the city.
Finally, end your memorable three days in Savannah by eating your way around town. On this food tour, you will hit up several fantastic eateries that you may have missed over the previous days.
The tour focuses on Savannah's Historic District, taking you through many of the town's iconic squares as you visit six food stores and restaurants. Examples of the food include local dishes like shrimp and grits, sliders and even shepherd's pie. With a splash of history added in, this is the perfect way to round out your Savannah experience.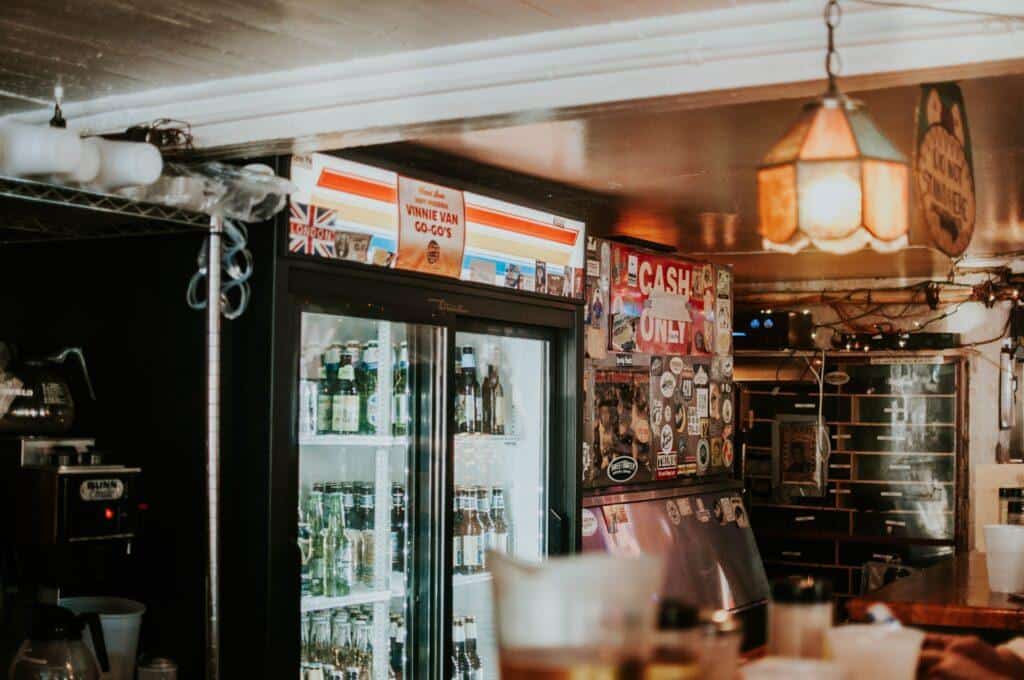 Where to Eat
For your last breakfast in Savannah, you must visit Mrs Wilkes, a bona fide local gem. This restaurant doesn't take reservations, so be sure to show up before their 11am opening time. The dishes here are as generous as they are scrumptious, serving classic Southern-style breakfasts.
If you forego the food tour, then stop by Vinnie Van Go-Go's in City Market for the most popular pizza in town. Vinnies serves up delicious Neopolitan style pizzas ordered by the slice or the whole pie. The prices are crazy low for pizza this good.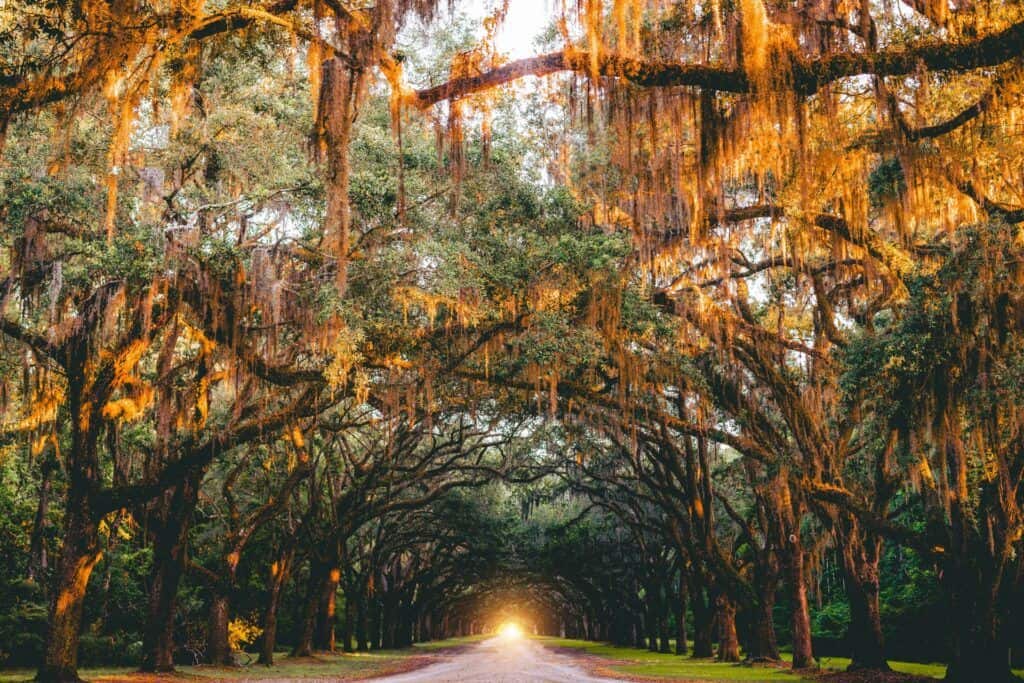 Final Thoughts
It may be the bias talking, but Savannah is one of the coolest destinations to visit in America and it is ripe for a three-day trip. The city is exceedingly easy on the eyes with pristine parks and well-kept historical buildings.
Whether or not you enjoy history in general, there is something captivating about Savannah's past that draws you in. With a laid-back atmosphere in their hospitality scene, you can enjoy cuisines from all over and a nightlife that is a lot of fun without being over-the-top.
Three days in Savannah provides the perfect length of time to enjoy the highlights and enjoy an escape from everyday life.