Myrtle Beach makes for an exciting and diverse 3-day adventure away from home. It is a coastal town that will satisfy the daredevil, shopper, foodie and party-lover inside of you.
Along 60-miles of pristine coastline, you will find an immense variety of activities, from relaxing all the way to heart-in-mouth action. Myrtle Beach is a place where you can wake up in the morning to take in the colorful sunrise coating the early risers who surf the local breaks, before signing up for the terrifying Slingshot Ride.
With so much to see and do, dive into our ultimate 3-day Myrtle Beach itinerary to find out all the best attractions, restaurants and nightlife that will help make your trip to Myrtle Beach one to remember.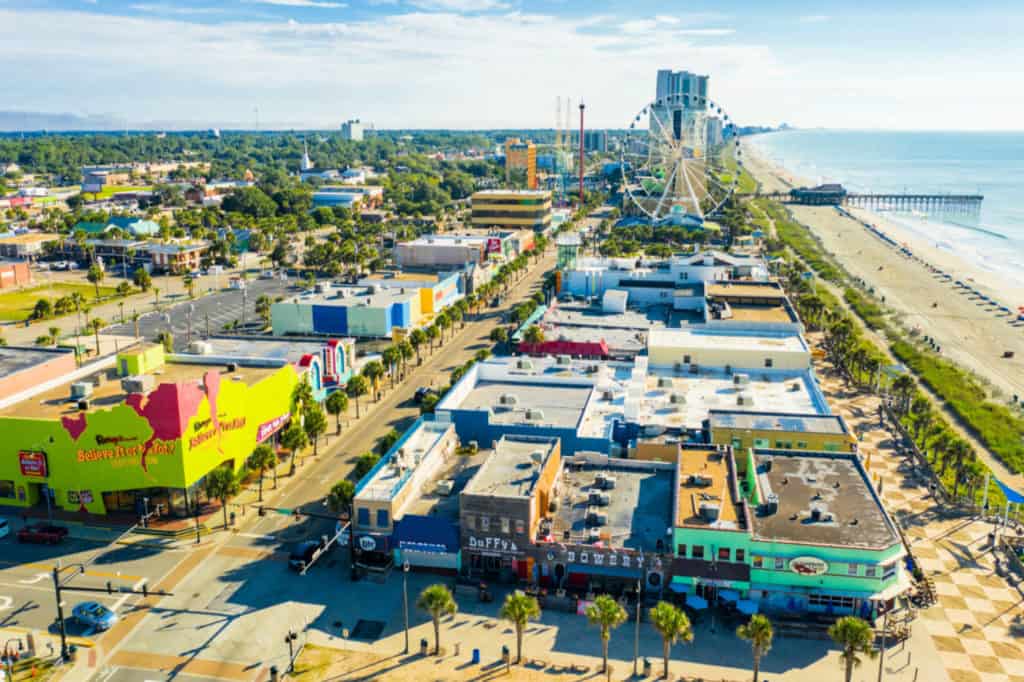 Where to Stay on Myrtle Beach
There are two great areas in Myrtle Beach to stay in during your 3-day vacation. Central Myrtle Beach offers magnificent ocean views along with easy access to some of the best attractions in town, many of which are found right here in our itinerary.
Secondly, if you want to escape some of the bigger crowds here, head to North Myrtle Beach where you will find a selection of excellent restaurants, great live music and accommodation that suits larger traveling parties and families.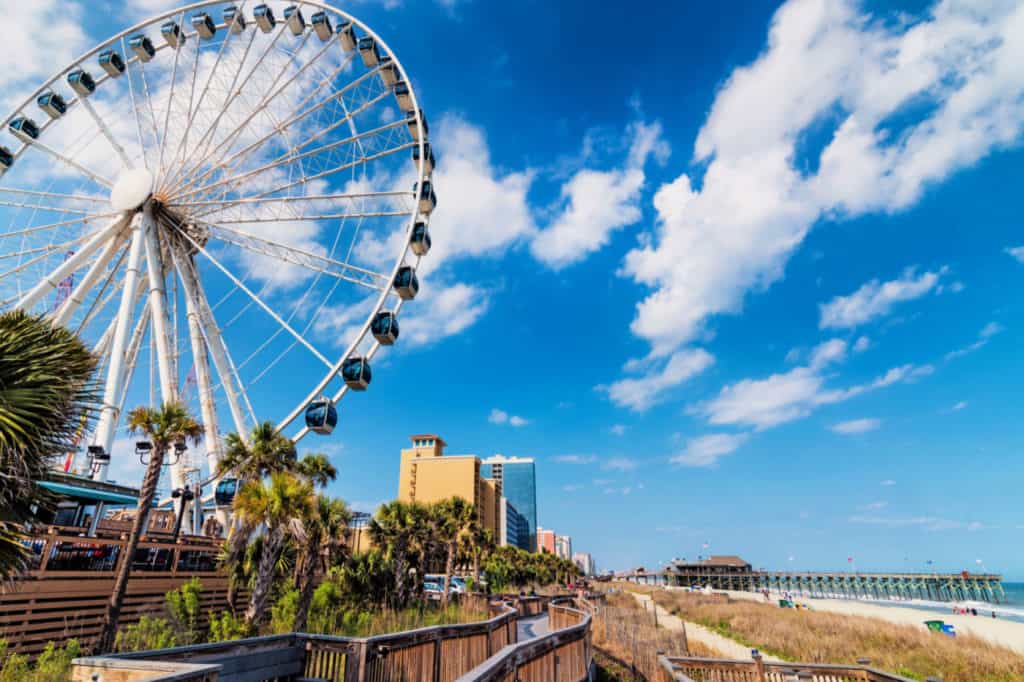 The Best Time of Year to Visit Myrtle Beach
Myrtle Beach is a beautiful year-round destination that has something to offer during any season. Summer, predictably, is the peak season and also the best time to visit Myrtle Beach. All the town's major attractions will operate at full steam, while the perfect temperatures that hover between 85f and 95f (29c-35c) allow you to make use of the amazing beaches to the full extent.
Another great time to head to Myrtle Beach is during the Fall. Between September and November you will enjoy a more temperate experience, great for playing on one of the many fantastic local golf courses or spending your morning strolling the Boardwalk. You can also expect to see smaller crowds and better room rates.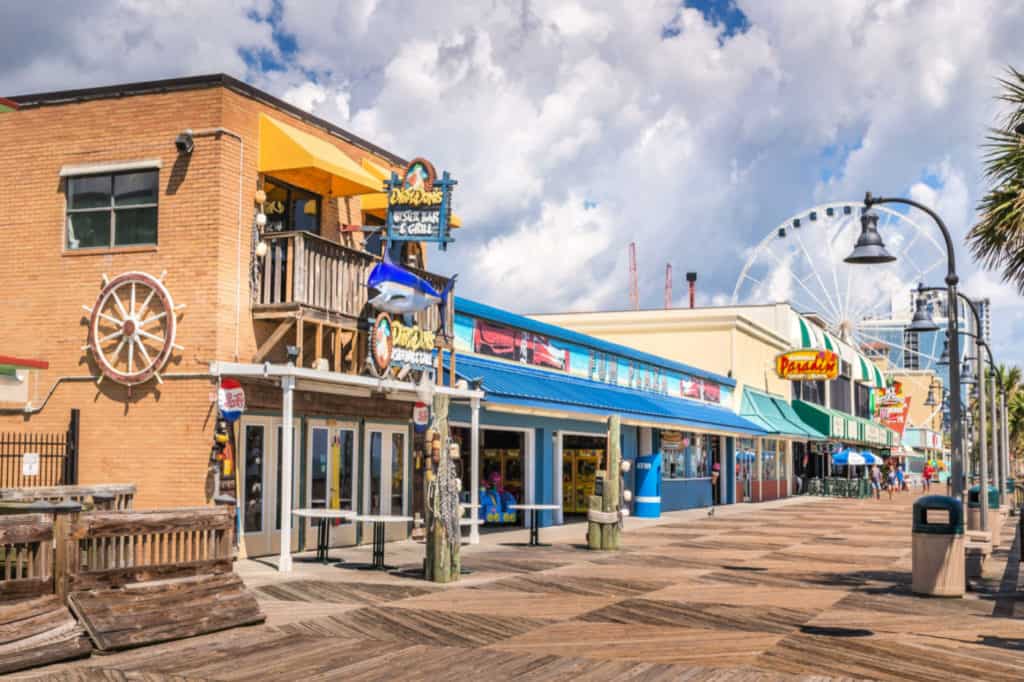 Day 1: Beaches and Fun Times
After arriving in Myrtle Beach and dumping your luggage in the hotel room, you may have the urge to go straight to the beach. Your instincts are spot on. Aside from the early risers catching a blooming Atlantic Ocean sunrise, the beaches here don't fill out until midday. So begin your Myrtle Beach adventure with some morning sun and a quick dip into the fresh ocean water.
Now that you are awake and invigorated, it is time to take a stroll along the waterfront. The Myrtle Beach boardwalk is a 1.2 mile (1.9km) path between the beautiful white sand beaches and the sprawling coastal town.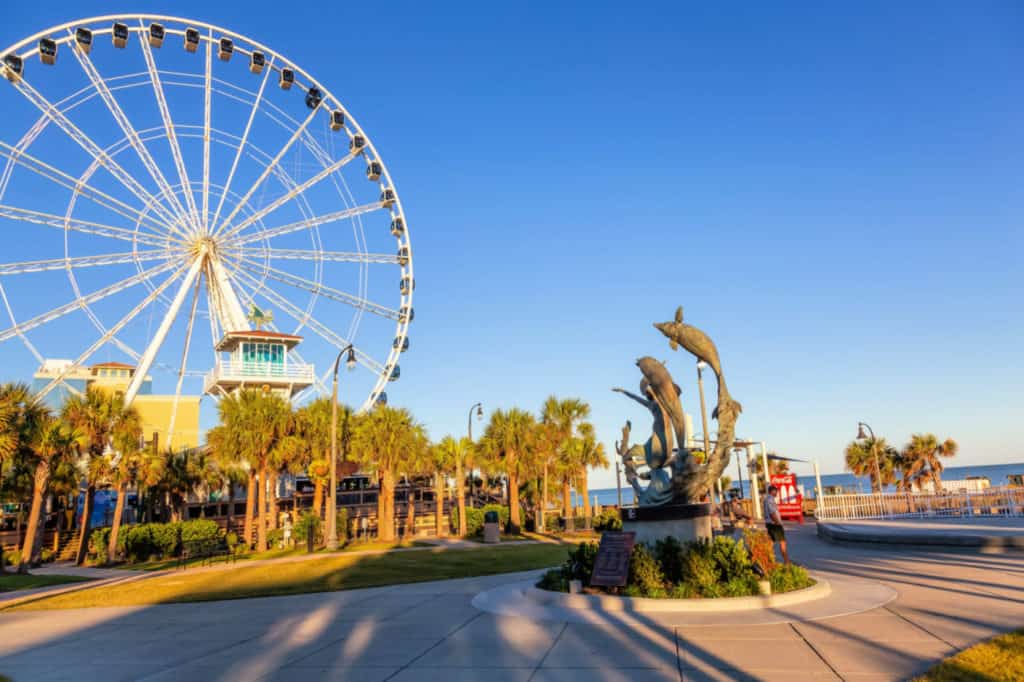 The boardwalk will lead you all the way down to the 2nd Avenue Pier with non-stop views along the way. From the pier, you can venture high into the sky thanks to the Myrtle Beach SkyWheel, although we recommend returning at night and watching the town's nightlife light up under the starry sky.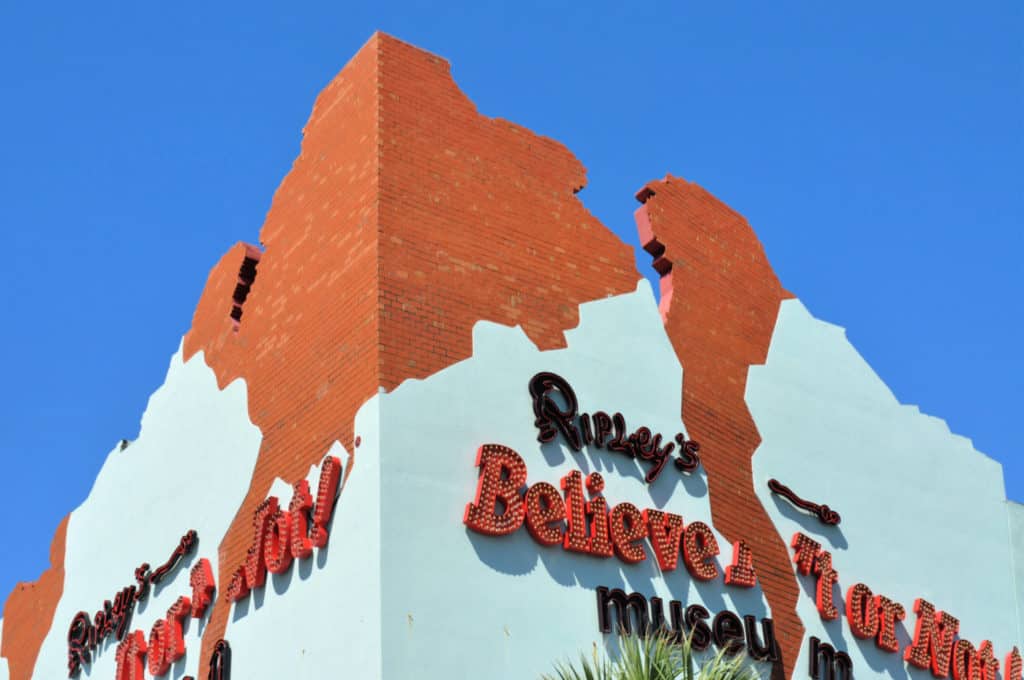 Now that you have caught a glimpse of all the fun and action to be had in Myrtle Beach, it is time to take things up a notch. Along the Boardwalk, you will have passed many attractions along with an odd number of Ripley's buildings, including their Aquarium, Haunted Adventure house, the Mirror Maze, Movie Theater and the classic Believe it or Not.
The choice is yours, but you can get into the spirit of things by also heading to the Fun Plaza Family Fun Center for all sorts of family-friendly fun. To get the heart racing a little more, trade the arcade for the Free Fall Thrill Park where you will find the Sling Shot and Skyscraper rides among other terrifyingly fun experiences.
By the time that's all done, you will probably be searching for a break and a less exhilarating experience. If that's the case, it is time to explore a Myrtle Beach institution. The Gay Dolphin Gift Cove is cherished by the local community, having enjoyed an amazing run since the store opened its doors way back in 1946.
Still owned and operated by the same family, come inside for a sprawling gift shop full of souvenirs, home decor and frankly, anything you can imagine. Over time, it has grown beyond just a shop. Now you can take photos alongside lifesize yetis, Egyptian guardians, pirates and even Elvis. If there is one place to enjoy simply being a tourist, this is it.
After dinner, it is time to boogie. Myrtle Beach is well-known for its eclectic nightlife, with a brilliant mix of modern electronic music and 80s beach tunes. It isn't an easy combo to master, but Myrtle Beach has it locked down tight.
Once the sun is down, follow the locals to Main Street in North Myrtle Beach, where you can complete a night of uniquely South Carolinian bar hopping. If you want to spend the entire night at a single club, then it has to be Fat Harold's Beach Club. There's no better place in Myrtle Beach to learn and dance the iconic Carolina Shag.
Fat Harold's interior design and spacious dancefloor will have you feeling like you jumped back a few decades. A night here is as laid-back as it full of hip-swinging. For more shag-dancing opportunities, head down the road for OD Arcade & Lounge, or make your way to Duck's Beach Club for entertaining cover bands that play into the early hours.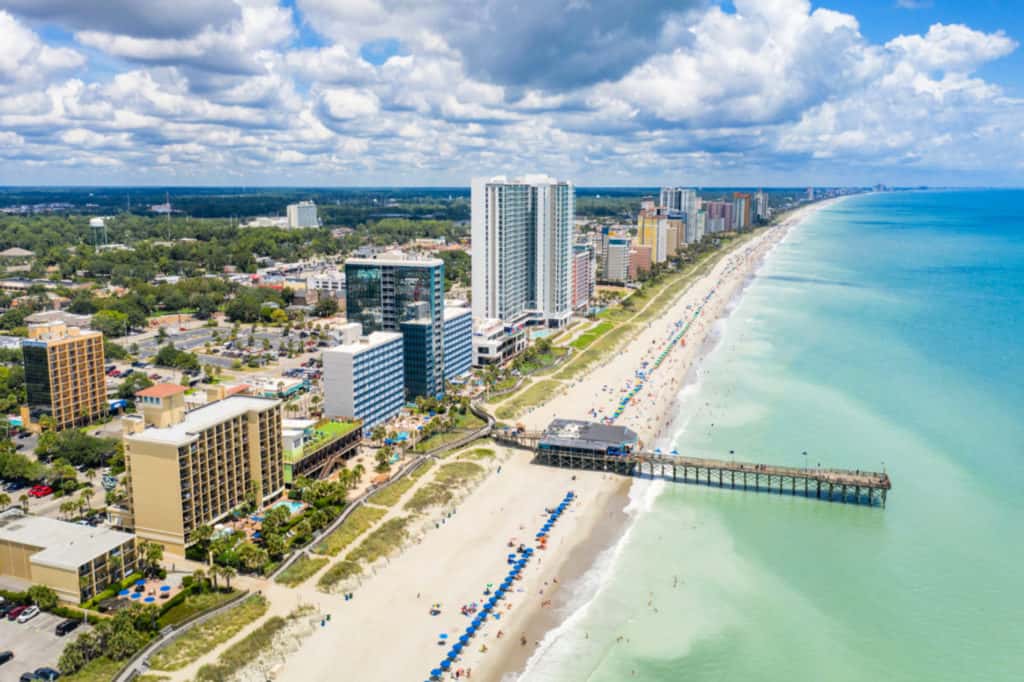 Alternatively
Trade the Skywheel views for an even higher glimpse of Myrtle Beach with the help of Helicopter Adventures. Their two-mile introductory flight is a budget-friendly journey high above the town for only $20 per person. Even better, you can simply rock up at their helicopter pad, select a tour and off you go!
Your pilot will take you over the Grand Strand where you will get a bird's-eye view of Myrtle Beach's best attractions, the many lush golf courses and the pristine Atlantic coast.
Where to Eat on Day One
For lunch, check out Big Mike's Soul Food for home-style southern cooking that will give you the perfect insight into the delicious South Carolinian cuisine. Rated as one of the best restaurants in Myrtle Beach by the Travel Channel, grab yourself a midday fried fish sandwich, or the shrimp basket, served with fries, hushpuppies and coleslaw for less than $10.
As you venture down to north Myrtle Beach for some exciting nightlife, begin your evening with dinner at Harold's On the Ocean, aka HOTO's. Don't expect world-class food, but you can expect a world-class good time at this classic Myrtle Beach restaurant. Looking over the Atlantic Ocean, you will have nonstop, gorgeous views of the water and the sounds of the live band mix in perfectly with the crashing waves. Chow down on hearty pub fare, get your legs moving on the dancefloor, or kickback with a frozen boozy drink.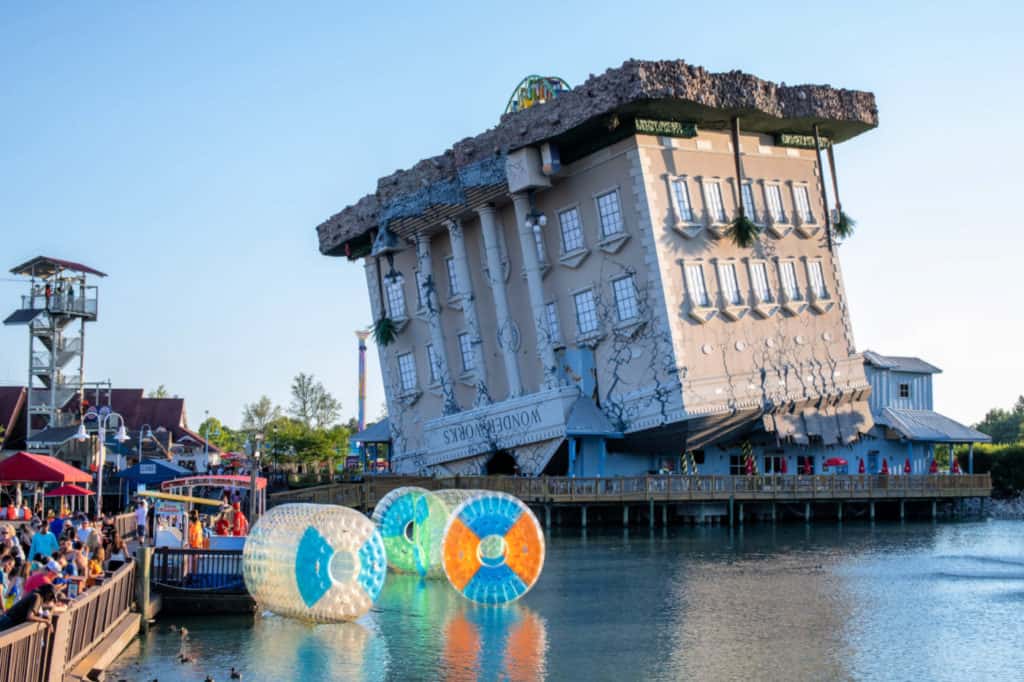 Day 2: Shopping, Nature and History
After a big night on the town, we wouldn't blame you for having a nice sleep-in. After all, this is a vacation. But if you don't feel like relaxing and enjoying a chill morning on the beach, then there is plenty still to do around Myrtle Beach. So head out down to Broadway at the Beach.
Broadway at the Beach is an exciting inland entertainment area that is the most popular tourist destination in Myrtle Beach. This is because Broadway has something for everyone, regardless of age. Spanning 350-acres, you will find endless shopping and entertainment, including a zipline ride that will take you over the sprawling lake.
For the kids, check out WonderWorks which offers over a hundred incredible exhibits that will blow your mind, not the mention the extreme motion theater and the glow-in-the-dark ropes course.
Everyone can explore the Hollywood Wax Museum, featuring all your favorite stars along with a mirror maze and your chance to walk through a zombie-infested lab.
Finish up with a spot of competition on the go-kart track, well one of seven go kart tracks at the Broadway Grand Prix. Afterwards celebrate and commiserate at one of the 20 on-site restaurants.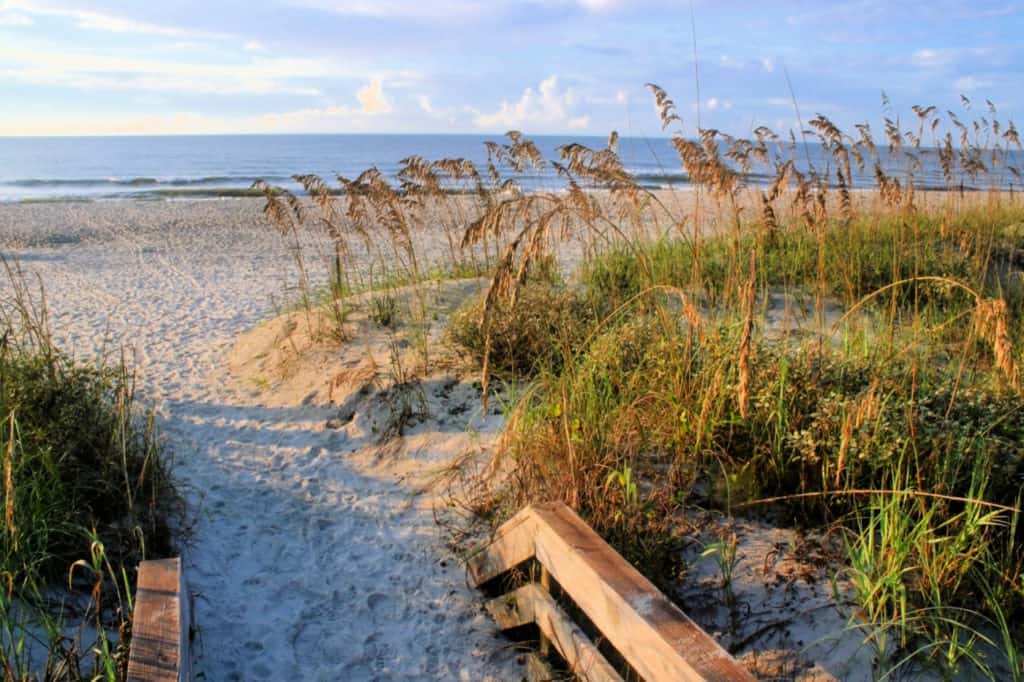 Once lunch is squared away, it is time to take a short half-hour drive south along the beautiful coast. Today you are headed for the stunning and isolated Huntington Beach.
Featuring endless white sands, quieter spots to tan under the South Carolina sun and endless opportunities to body surf, Huntington Beach is the perfect mini-escape from Myrtle Beach.
You could spend all day relaxing on the pristine sands of Huntington Beach however there is some amazing bird-watching yet to be completed. While you may not see many people on the beach itself, you will find find travelers wandering along the nearby boardwalks, enjoying one of the best spots in the state for sighting egrets and herons.
A fun and simple hike to complete is the Sandpiper Pond Nature Trail, an easy 1.2 mile (2km) boardwalk stroll. The path takes you through beautiful coastal forests and alongside an inland lake before ending at a viewing deck where binoculars will come in handy.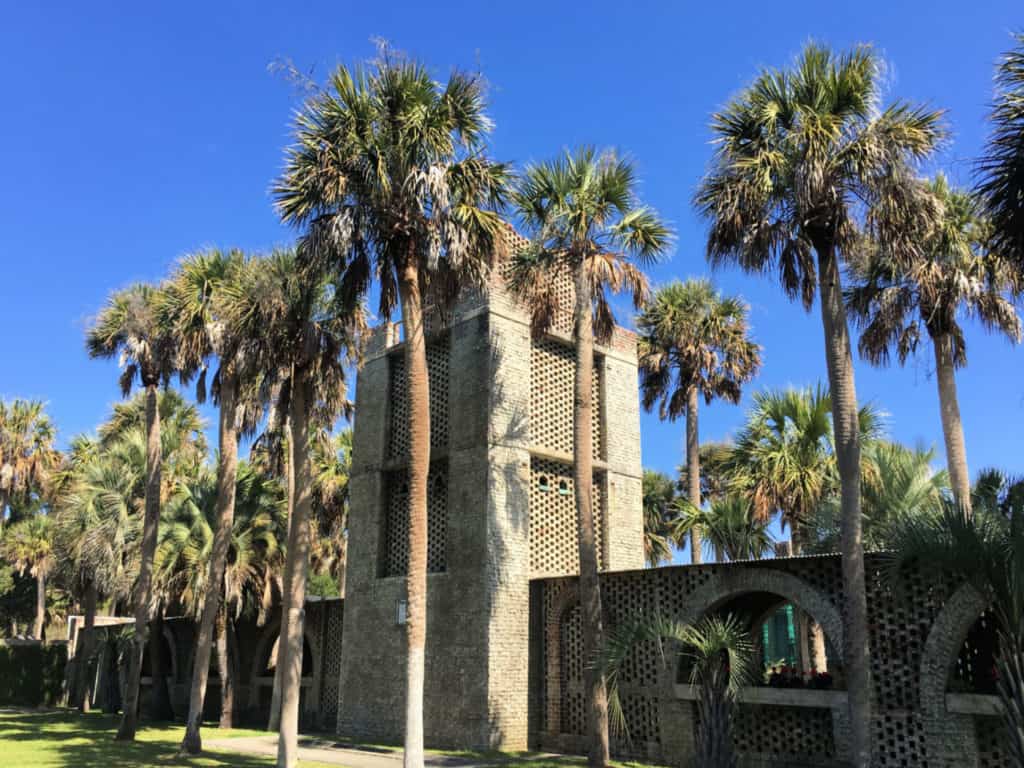 Before leaving Huntington Beach, why not explore a castle built during the Great Depression? The impressive Atalaya Castle, built with the influence of Spanish and Moorish architecture, was later used as a barracks during the Second World War. After being donated to the State of Carolina, you can now take tours of this National Landmark and during the month of September, the castle is home to an annual art festival.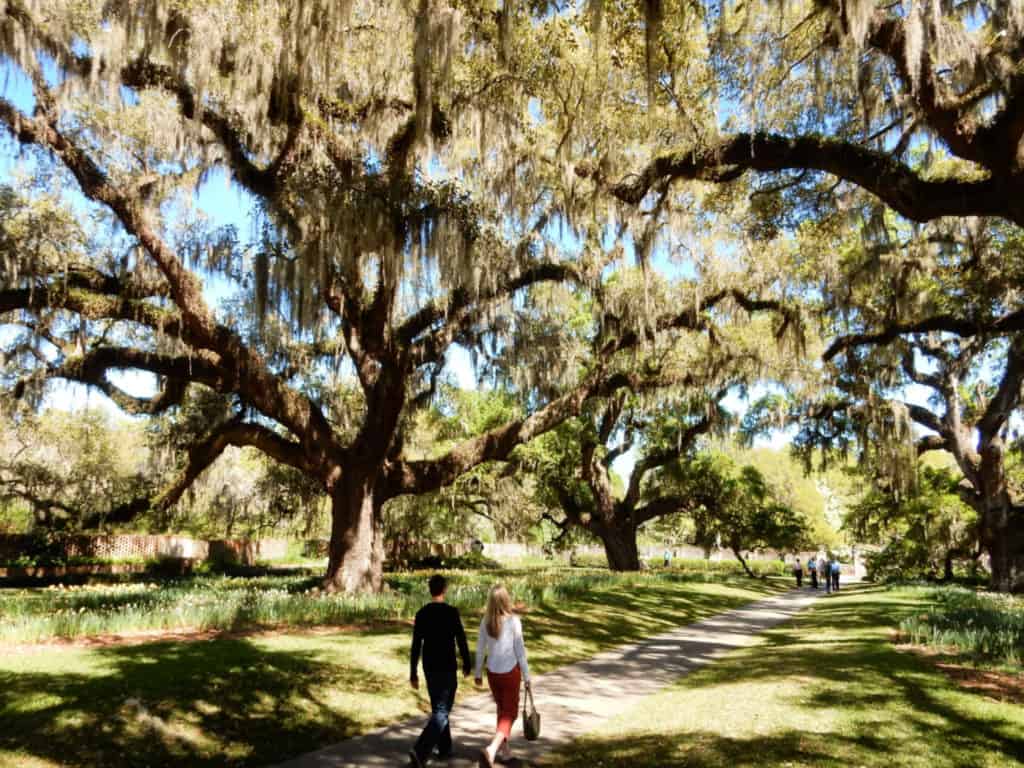 Alternatively
Instead of going all the way down to Huntington Beach, stop shortly prior in Murrell's Inlet. This popular seafood haven is home to several fishing charters that will take you out into the Atlantic or along the Gulf Stream and share in the town's thriving passion.
One of the best ocean charters in town is Outlaw Fishing Charters, who provide all the goods from their modern 24ft (7.3m) center console, including rods, bait, and a slew of saltwater fishing licenses. Not to mention their heavy-duty navigation system that will have you fishing at all the hottest spots in the region.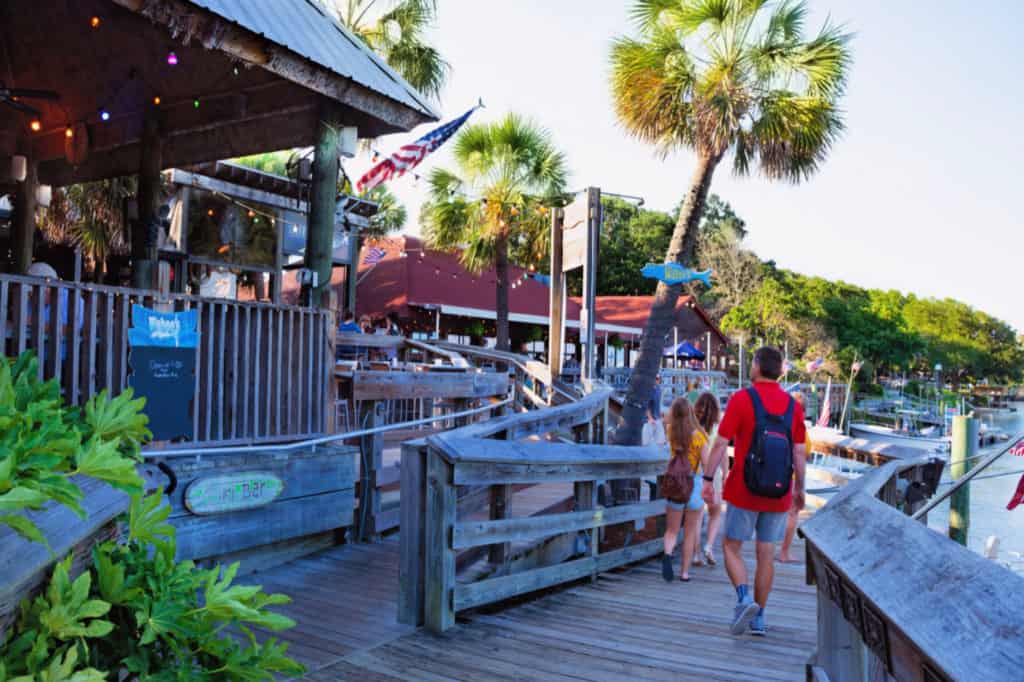 Where to Eat on Day Two in Myrtle Beach
Begin your first morning in Myrtle Beach with a bang and make your way to Croissants Bistro and Bakery. The coffee you will find here is hailed among local residents as the best in town, and it is hard to disagree.
But to fuel up for a day of fun, you're going to have to tuck into their scrumptious breakfast pancakes, or smashed avocado on thick sourdough bread. If you're feeling extra peckish, go for broke and order their specialty, the Bananas Foster French Toast, which will have you ready to jump all over town.
Trying to pick between all the restaurants at Broadway at the Beach is a tricky exercise. But for a fun atmosphere, delicious meals and some excellent craft beers, then you have to dine in at The Grumpy Monk. Come for their tropical storm sushi rolls and stick around for The Monk's interesting take on the Philly Cheesesteak.
For dinner on day two, make your way down to the Marsh Walk at Murrell's Inlet, the Seafood Capital of the South. If you can time your drive to enjoy the sunset as it hits the coast, lighting up the ocean and many small towns along the way. Along the Marsh Walk you will have the choice of up to seven waterfront eateries. You can choose to enjoy a night of delicious Italian cuisine at Costa's, which perfectly pairs fresh ocean catch with their envious selection of wines. But because three days in Myrtle Beach is all about kicking back and enjoying the evening sky, walk down to the Hot Fish Club where you can enjoy the creekfront and some casual live music as you enjoy your fare.
Day 3: Kayaking and Shopping
To begin the morning in Myrtle Beach, it is time to jump in a kayak and explore places such as Waites Island or the iconic Waccamaw River. With the help of the best eco-tourism company in Myrtle Beach, J&L Kayaking, you can have a professional guide all to yourself as you explore these unmatched areas.
Their kayaking tours are designed for all skill levels. You can decide on an easy float or paddle to Waites Island where you can go far into the backwater creeks for a wilderness experience. Or use the current to make your way downstream along the Waccamaw River.
Tours last from 2 hours up to a half day adventure, leaving you time to see even more of Myrtle Beach once you are back on land.
After a fun morning of kayaking, it is time to end your adventure to Myrtle Beach with a little hit of shopping. If you're like me, you simply can't go home without some signature souvenirs and some beautiful reminders of your vacation.
The spot to hit up is Barefoot Landing. While not explicitly a shopping center, as it is just as popular for dining and entertainment options, there is an abundance of shops selling unique goods, crafts and second-hand trinkets. If it is coming up to the holiday season, Barefoot Landing puts on a show with their giant Christmas tree and The Christmas Mouse, a store for all of your holiday needs.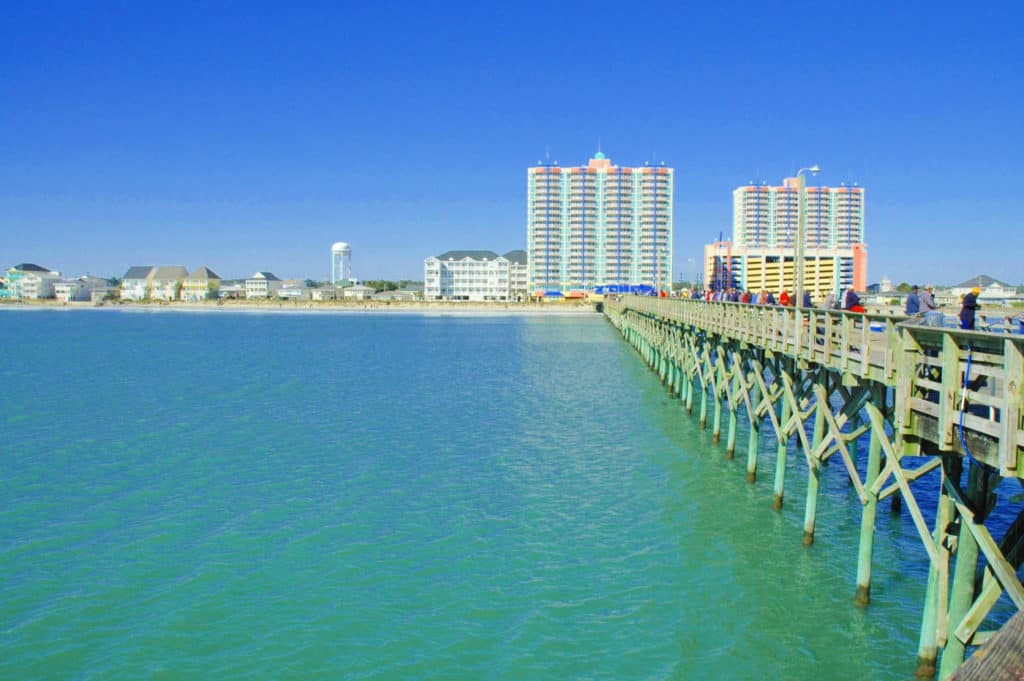 Alternatively
For a quintessential South Carolina morning or afternoon, go fishing on the Cherry Grove Pier. Either use your own rod or make use of the rental shops on the pier where you can rent rods, crab nets and purchase as much bait and tackle as needed.
Then find a good, comfortable spot on the pier and try your hand at landing a King Mackerel or a Bluefish. All the while, enjoy the sights and sounds of Myrtle Beach.
Where to Eat on Day Three in Myrtle Beach
With just one breakfast left in town, you may as well make it a good one. So wander down to Blueberry's Grill for a mouthwatering breakfast featuring all of your favorite early morning eats, with unique twists and plenty of flavor. With spacious indoor and outdoor dining along with gluten-free and vegan options, Blueberry's Grill will have you fueled up and ready for some kayaking.
For a simple and beautiful last meal in Myrtle Beach, stop on by the Crooked Hammock Brewery. The wonderful setup is like someone created a brewery in your backyard without telling you. With large colorful hammocks strewn to the trees and repurposed barrels used as dining tables, this fantastic outdoor space is the perfect place for a beer, live music, a light lunch, and their famous giant pretzel.
Stick around for bocce and corn hole under the sun, while the kids take their adventures to the extensive playground.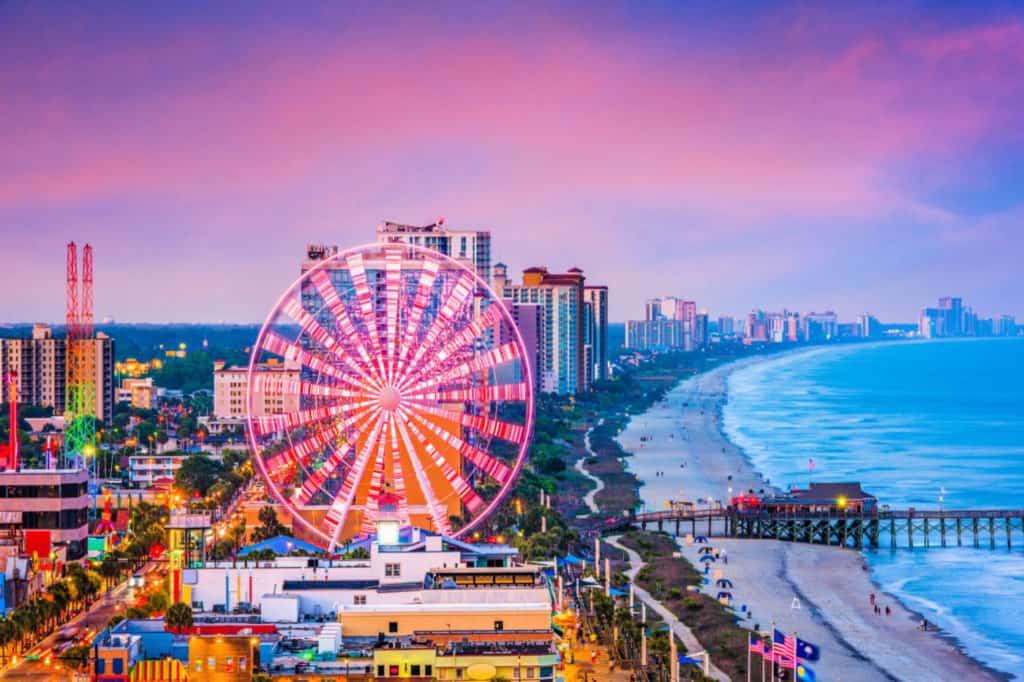 Final Thoughts
You could easily spend a week or two further exploring Myrtle Beach's exciting restaurant scene, fun and down-to-earth nightlife and enjoying yet another day on the beach.
But three days here will be a fun-packed break from normal life, giving you the opportunity to shop 'til you drop, explore untouched natural areas or work up the courage to enter yet another haunted house.
Myrtle Beach is a destination that has a little something for everyone and once you go, we are sure you'll soon be back.