The simple thought of a trip to New Orleans evokes visions of neon lights, revelry, Hurricane cocktails and live music into the early hours. NOLA is home to vibrant festivals, is the birthplace of jazz and, of course, the location of the infamous Bourbon Street.
No trip to New Orleans would be complete without indulging in a big night in the French Quarter. But what you may not know is that New Orleans is the most haunted city in America. The Big Easy is full of incredible history, voodoo and stories that straddle fact and fiction.
Crazy tales abound thanks to the days of Spanish and French occupation and a melting pot of cultures because this city is one that welcomes everyone. You can see New Orleans' diversity play out on the plate with local classics all having strong links to international cuisine. Local food combines African-American, Caribbean and European flavors into one.
New Orleans is all about 'laissez les bon temps rouler', let the good times roll. That's what this 3 days in New Orleans itinerary is all about. Hit up the best spots in the Big Easy, explore its haunting history and enjoy big nights that roll into the early hours.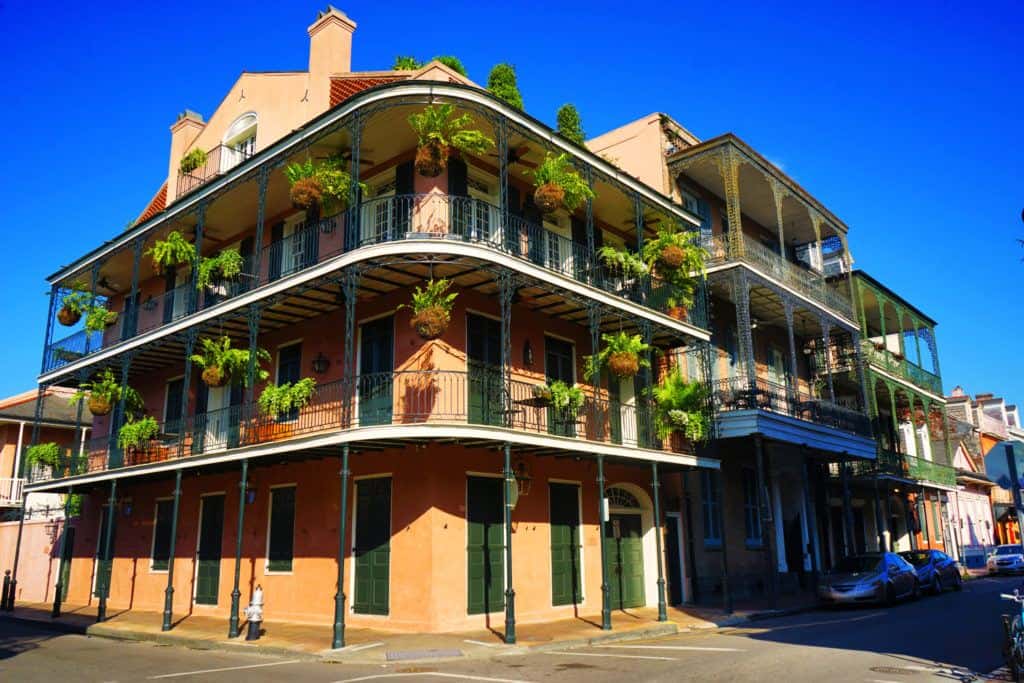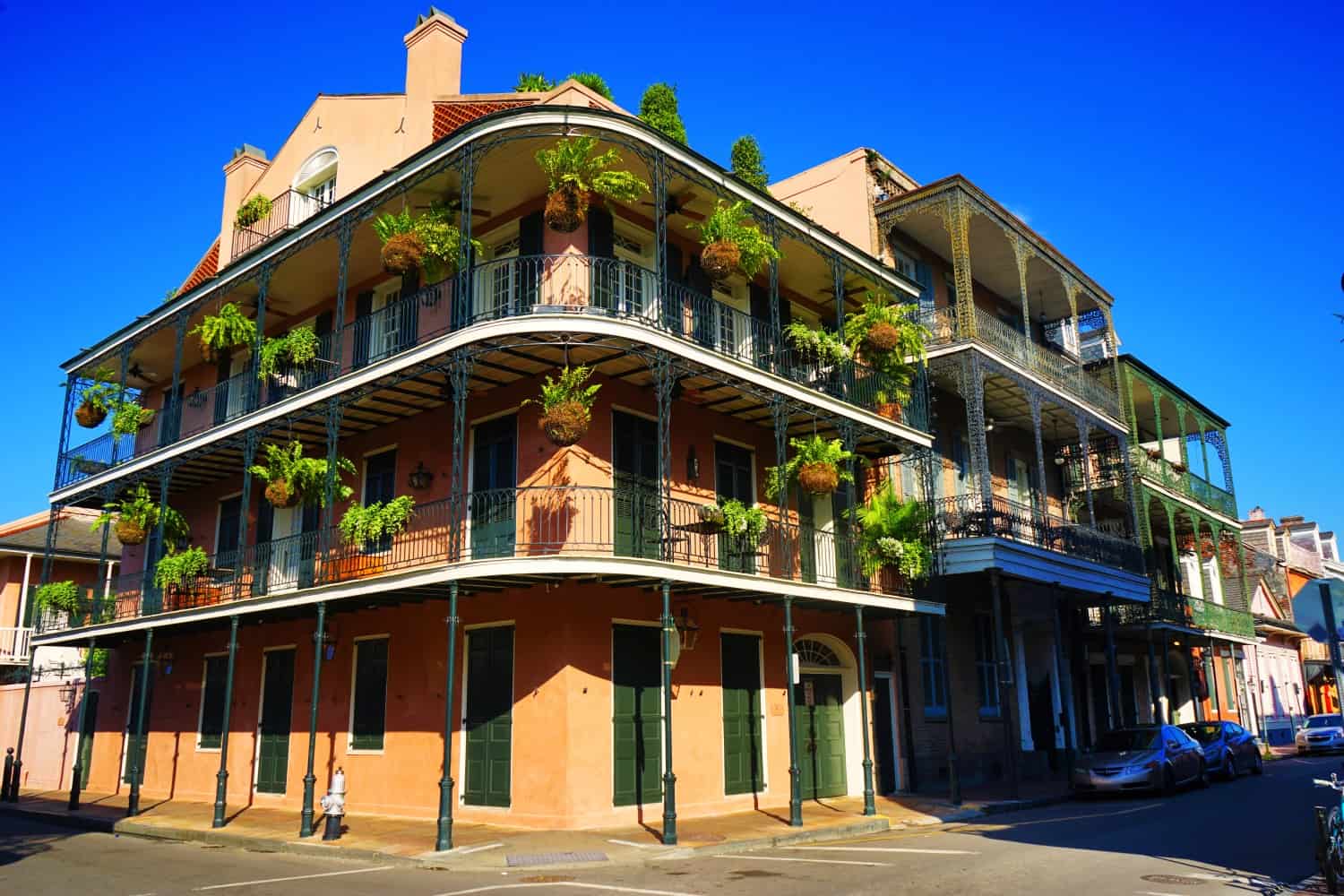 Where to Stay
A common place for travelers to stay in New Orleans is within the popular French Quarter. You will find a variety of budget options here, from hostels to hotels and much of the action will be on your doorstep. However, depending on how close you are to Bourbon Street, you may not be able to escape the noise.
If you are someone that needs some peace and quiet, check out your options within the Garden District and along Magazine Street. Not only will you be surrounded by more relaxing atmosphere but you will get a great glimpse into local life. Riding the St Charles streetcar is a must-do when in New Orleans and it makes getting into the French Quarter exceedingly easy. The streetcar also runs 24-hours a day so you can get your Bourbon Street fix and quickly get back to your accommodation.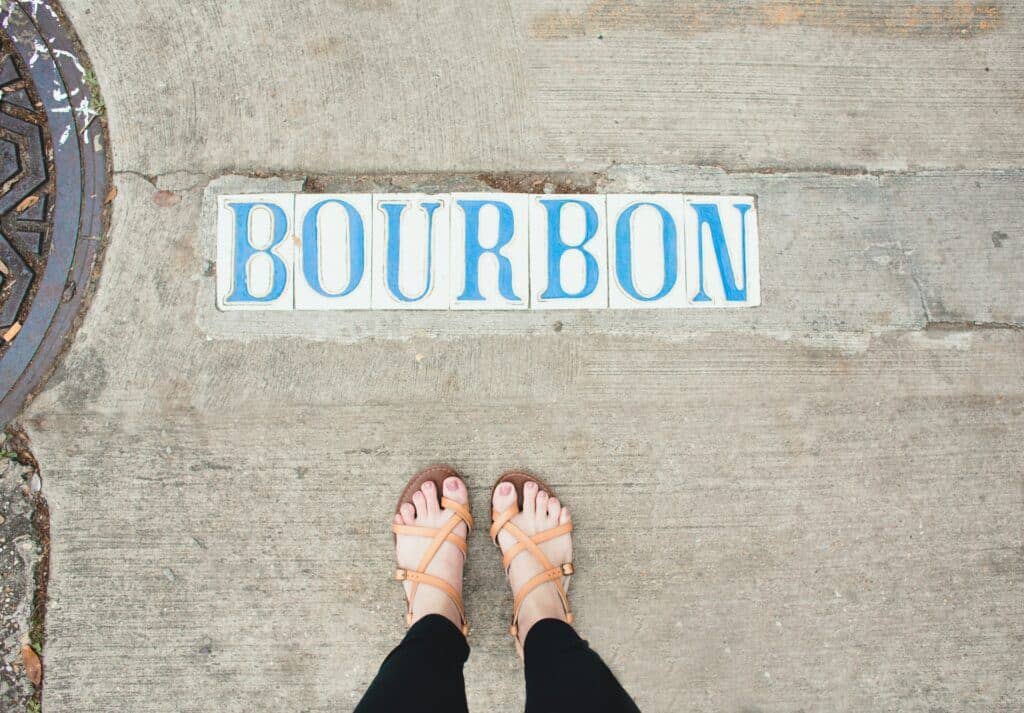 When to Go
Spring and the late fall are the best times to visit New Orleans. Outside of Mardi Gras, the French Quarter stays consistently busy and exciting throughout the year. The heat in the summer can be very stifling, but the pleasant evenings may make it all worth it.
However, the shoulder seasons bring wonderful temperatures that are great for getting out and about and walking around the city. There is so much to do here on foot that you won't want to be sweating through your three days in New Orleans.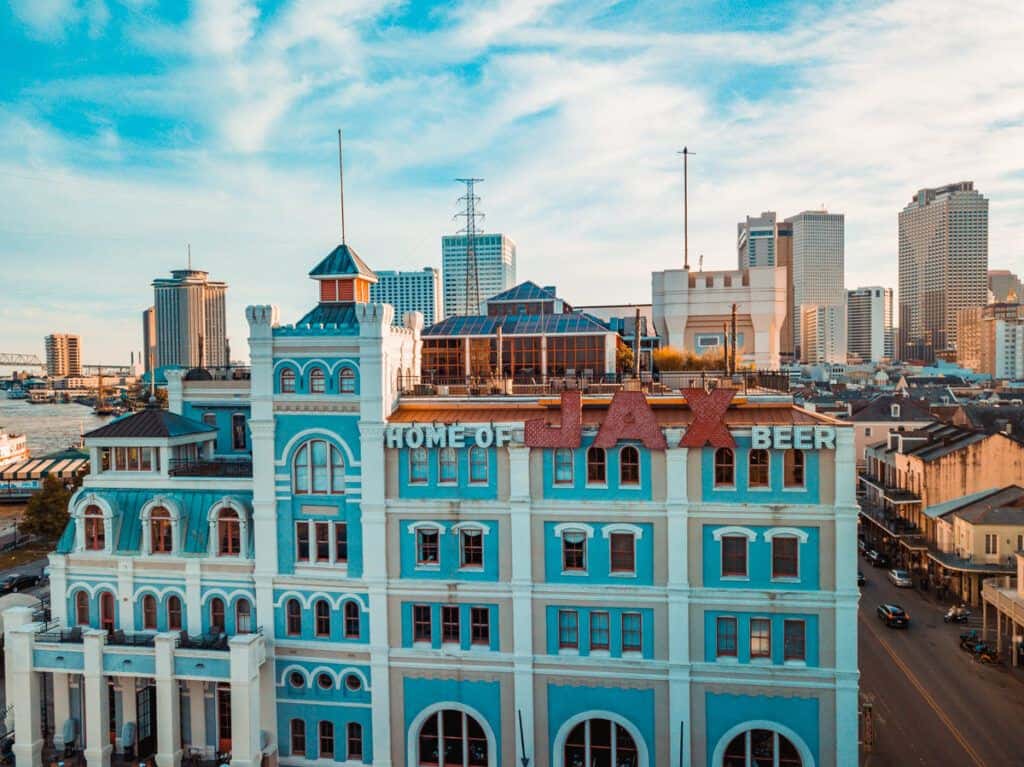 Day 1: The French Quarter
The French Quarter is home to so much of what makes New Orleans iconic. It offers arguably the best walking district found in any city in America. From any angle you look, you'll see entrancing buildings and covered porches hardly touched from the colonial era. It isn't until you wander the French Quarter that you discover just how much a human can really love porches.
Beyond the architecture with jazz music, gumbo, beignets, history and voodoo. There is no better place to begin your three days in New Orleans than right here. And of course, the Quarter only goes to another level once the sun goes down.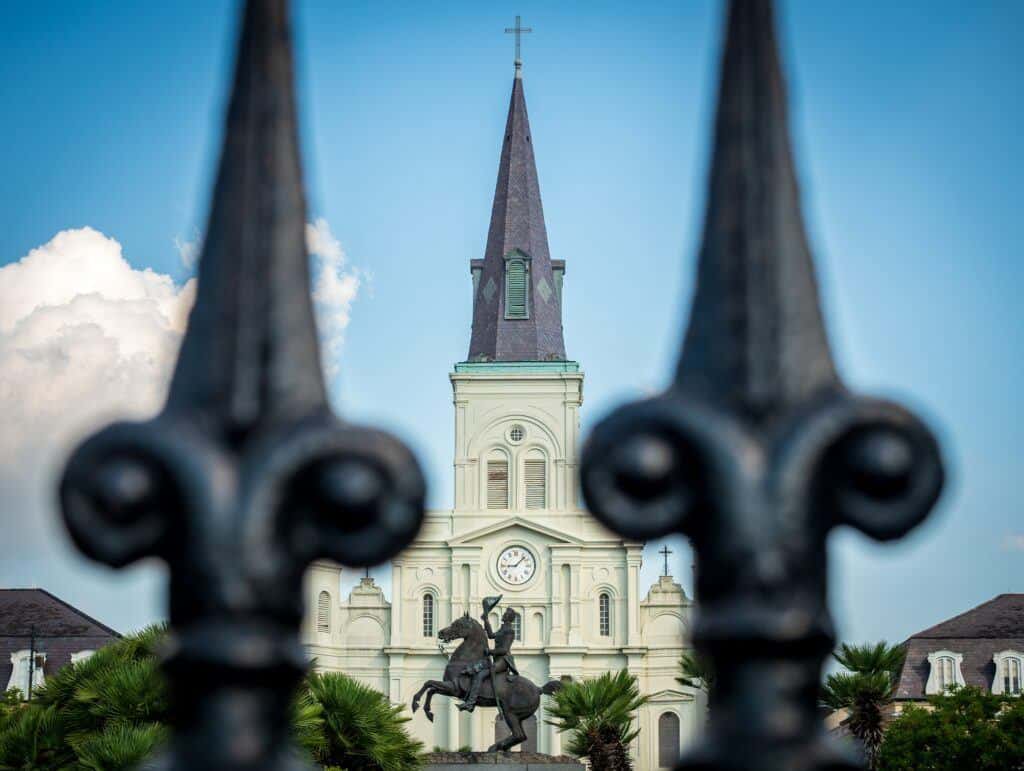 Start at Jackson Square
But the day is young and there is so much to see, so let's get started. Begin at Jackson Square. With the bumbling noise of Bourbon Street permeating throughout the French Quarter, it will always be tempting to swing down the narrow streets and join the revelry. But I promise, the longer you wait, the more sweet it will be.
New Orleans is full of rich history. You can draw parallels to Boston or D.C. but it's a different kind. NOLA's past isn't revolutionary; it's a history of Spanish and French possession; of abandonment and exile. It's a history that finely straddles the line of truth and fiction. It all combines to make New Orleans an inspiring place to be.
Once you have arrived at the small park that is Jackson Square, you will have a front row view of the stunning St. Louis Cathedral. Beyond pictures of stumbling souls along Bourbon, a photo of the cathedral is one of the most popular shots in the city.
You can spend hours people watching in the park and along the cobblestone road that cuts between the park and the cathedral. Here, you'll find street performers of all magnitude, from musicians to deadly-serious fortune tellers.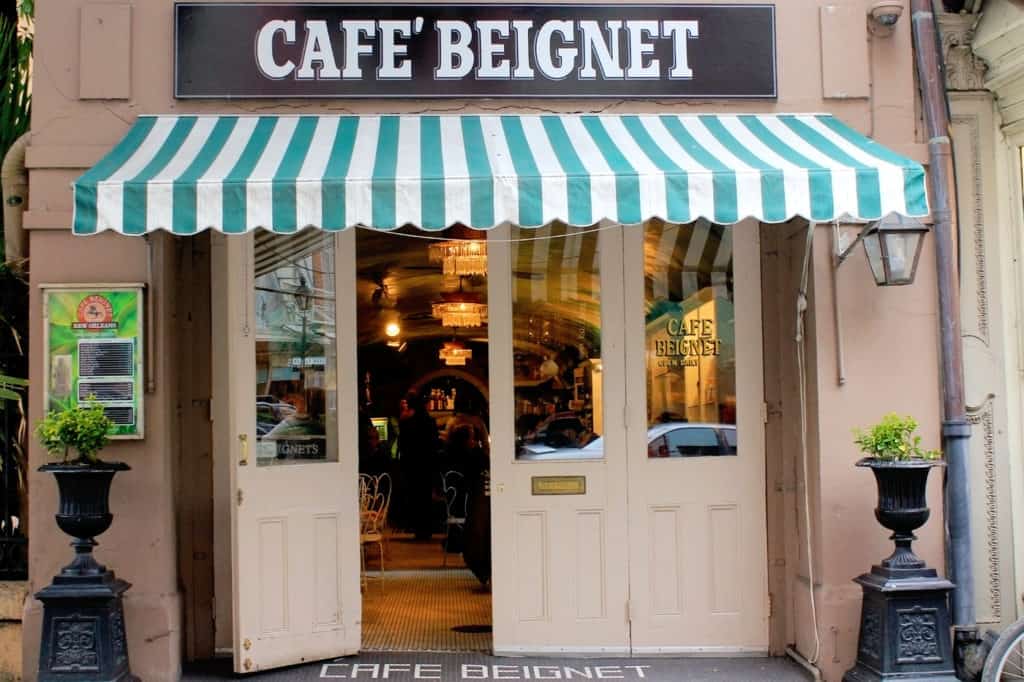 It's Time to Start Beignet-Hopping!
From Jackson Square, turn right along the stately Decatur Street and complete the short stroll to Cafe Beignet. Yes, Cafe du Monde is the most popular beignet cafe in New Orleans, but give yourself the opportunity to compare the busy institution with an underrated, local favorite.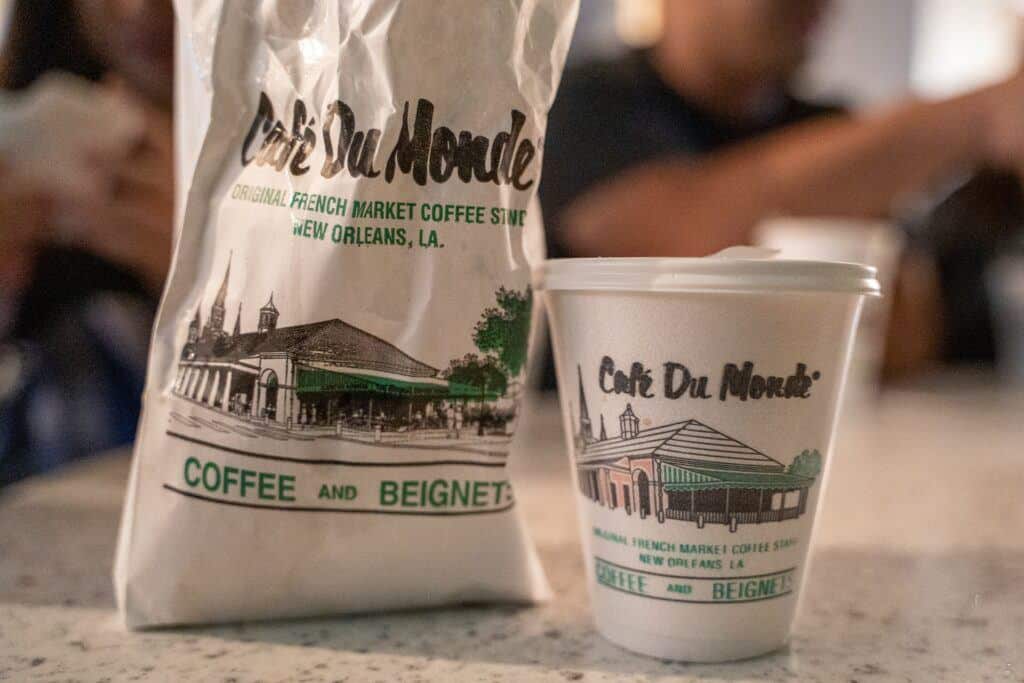 Once you have grabbed your tasty dough confection, take a few steps towards the Mississippi River and walk towards the French Market. The views of the river may put in your mind the need for an evening cruise. But we will get to that later.
You will pass Cafe du Monde along the walk, so if you have some room left, feel free to try some more.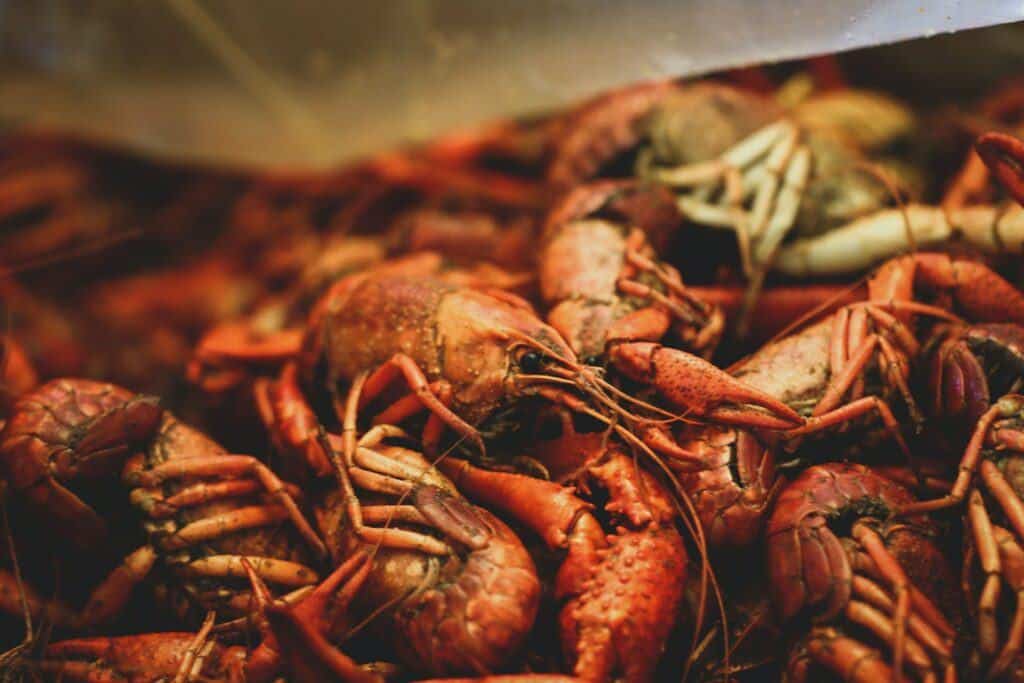 Once you reach the French Market, one of the oldest in the country, sit and relax for a moment, soaking in the gorgeous colonial buildings and the bubbling sense that Paris has come to the Big Easy.
The French Market is a hub of activity. The market spans six blocks toward Frenchman Street, offering excellent people watching and the chance to try several local specialties, including the best of Creole and Cajun cuisines.
But for the full culinary experience, it's best not to wander aimlessly, which is why you should sign up for the Taste of Nawlins food tour. Alongside your expert guide, you will sample the best food in the French Quarter, learn about the district's 300+ year history and discover the secrets behind New Orleans' mouthwatering creole cooking.
After your tour is complete, walk off the delicious creations by enjoying the rest of the French Quarter. Turn left, turn right. Wherever you end up, you will be soaking in the beautiful sights, bustling streets full of speakeasies, candy shops and eye-catching balconies. Be sure to have your camera ready because you will reach for it often.
It's Finally Time for Bourbon Street
As the sun goes down, however, it is time to indulge in a bit of outlandish fun. From wherever you end up, make a beeline for Bourbon Street.
A lot of travelers take issue with Bourbon Street as simply a place to party and having a few too many Hurricanes. But Bourbon has never pretended to be anything it isn't. It remains unabashedly a place of revelry, fun and brightly colored beads.
It will tempt you to walk into the first bar with a big crowd, but as someone that has led dozens of pub crawls down Bourbon Street, it's important to know that so much of the fun occurs out on the road itself. Starting from Canal Street, walk towards Esplanade Avenue, passing the hordes of bars, clubs and live music joints as you go. Pick up a fruity cocktail, enjoy the sights and sounds and make a note of a couple of establishments that tickle your fancy.
Later, for views of the action on Bourbon, grab a spot on one of the many balconies overlooking the street. Make sure to buy yourself a pack of bead necklaces to throw down to the adoring crowd.
Choosing the best bars on Bourbon Street is a difficult task, as they are all as boisterous as the last. Cat's Meow promises to be a hilarious time, especially if you or your friends decide to get up on the stage for a sing-along. You can also release your inner rancher at Bourbon Cowboy or head into the Famous Door for live bands. For a hit of jazz, stop by Fritzel's European Jazz Pub.
However you choose to spend the night, have a Gatorade or two on the bedside table ready to go.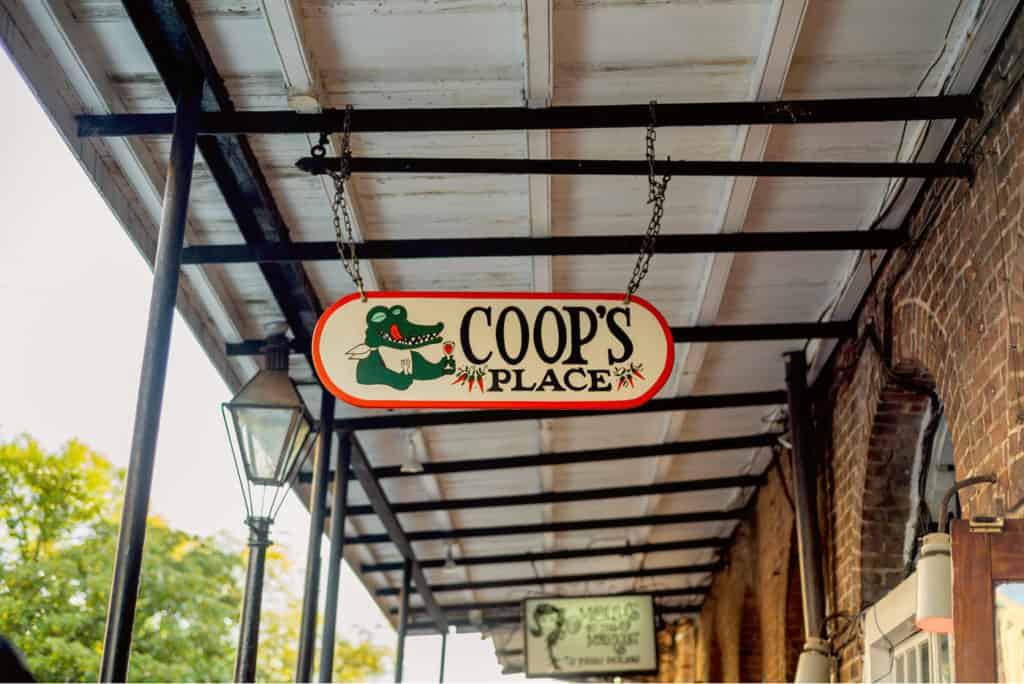 Where to Eat
If you forego the food tour, a great and cheap place for classic New Orleans cuisine is Cafe Maspero. Found on Decatur Street, you will find all sorts of delightful seafood platters, po boys and gumbo without taking you away from the fun of the French Quarter.
For dinner, remain close by to Bourbon Street and your night of revelry but dining at Coop's Place. This is a restaurant that combines a raucous atmosphere with food more often served at a fine dining establishment. Enjoy the atmosphere and tuck into their amazing smoked duck quesadilla or the rabbit and sausage jambalaya, a local favorite!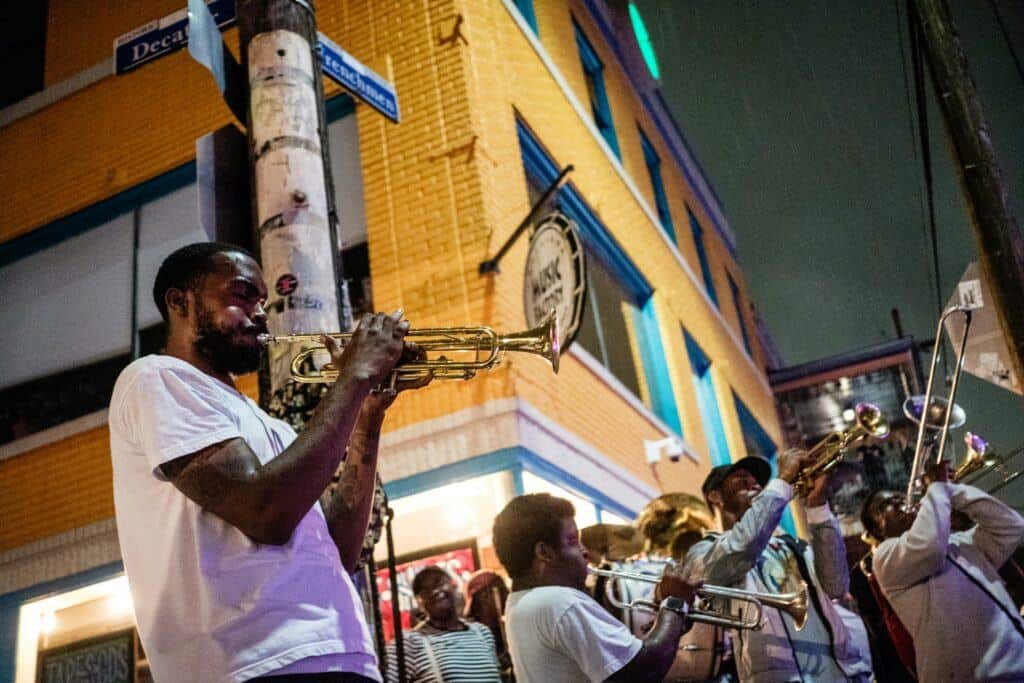 Day 2: The Garden District and Frenchman
There's no better way to move on from a night on Bourbon than with a casual stroll through New Orleans' amazing Garden District. With endless streets of colorful Victorian-era homes, flanked with towering trees and spacious green yards, the fresh air here is a world away from the bustling French Quarter.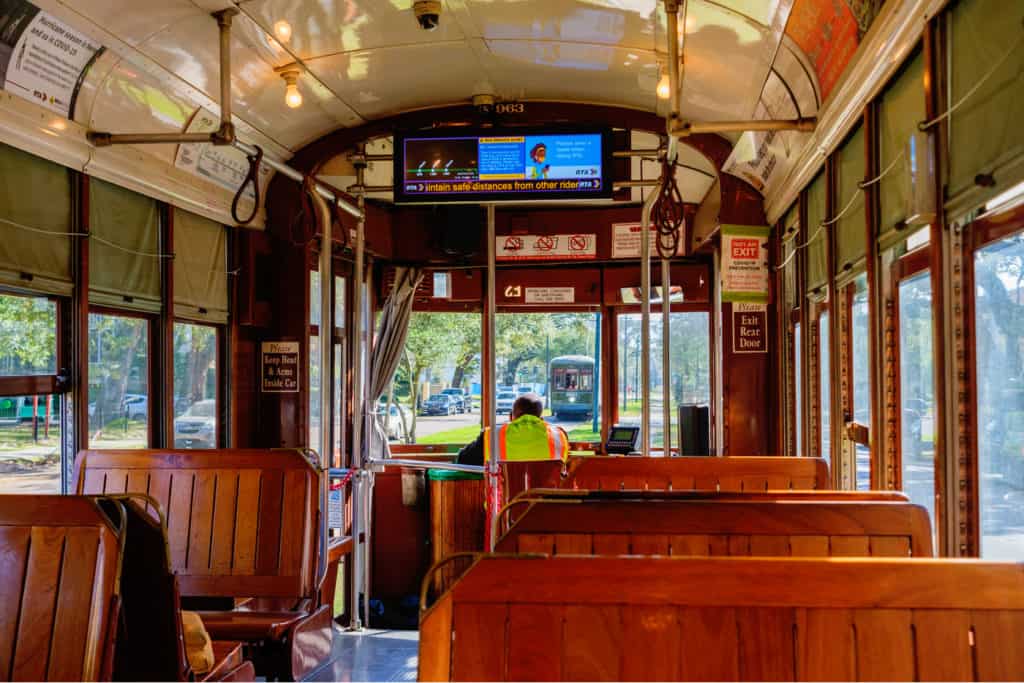 Ride the Streetcar
To get to the Garden District, you may need to jump on the famous St. Charles streetcar. This streetcar is the oldest continuously run streetcar on earth. With no air-conditioning and the windows flung open, it is a journey back in time as you trade the downtown core for the leafy NOLA neighborhoods.
The St Charles streetcar costs $1.25 for a one-way ticket. Keep in mind that you will need exact change, so try to keep a quarter handy. Your other choice is to purchase a $3 all-day pass, which includes use of the city's public bus system.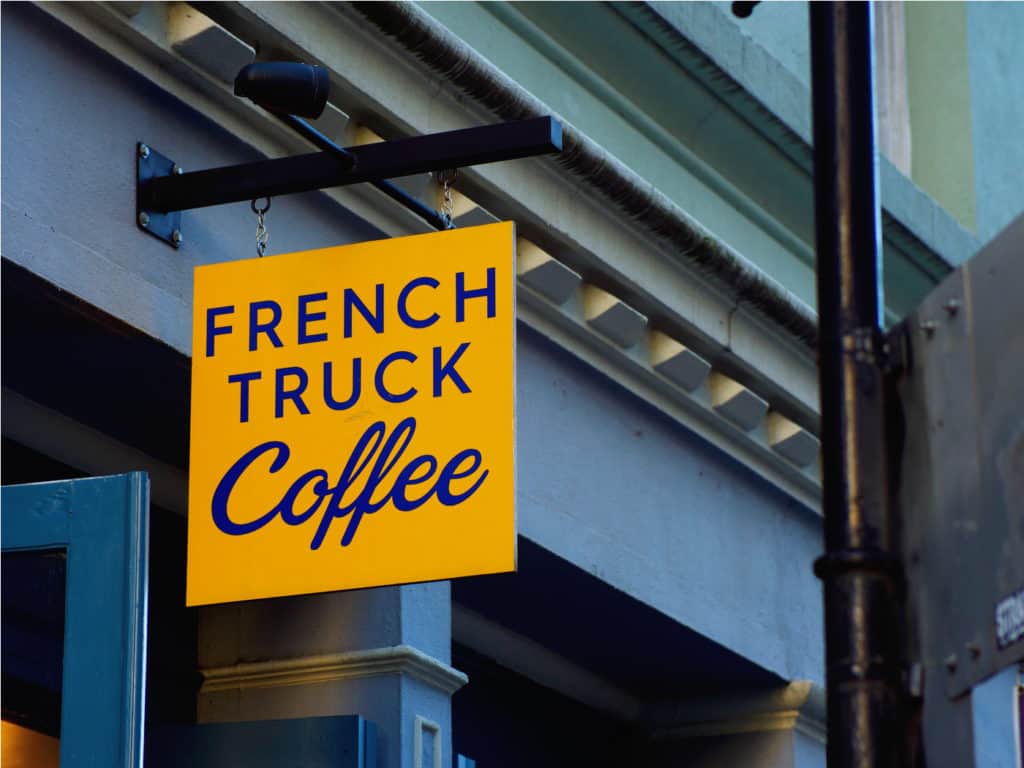 Time to Get Caffeinated!
The views along the way make riding the streetcar one of, if not the best way, to get around New Orleans. Once you have made it to the Garden District, hop off and grab a coffee at French Truck.
With a coffee and tasty pastry in hand, get lost wandering the amazing streets of the Garden District. Two specific homes that are must-see include the Cornstalk Fence Mansion and the Buckner Mansion, the latter being featured in the third season of the American Horror Story.
Wander Beautiful Lafayette Cemetery
Close to the Buckner Mansion and your last stop when touring the Garden District is Lafayette Cemetery Number 1. You may have heard of New Orleans famous above ground cemeteries, designed that way because of the water levels beneath the surface.
There are few places in the world, if any, where cemeteries are considered to be so beautiful and an important stop in any traveler's itinerary. But if you didn't know by now, New Orleans is not your average city.
A great way to explore both the Garden District and the Lafayette Cemetery is on a walking tour. You can easily do this on your own, but there is so much history behind the gorgeous homes and spooky cemeteries that you would sell your NOLA experience short. This walking and food tour will take you through both locations, giving you in-depth stories about New Orleans' most famous residents and their unique past.
While we are on the topic of cemeteries, another popular one is the St Louis Cemetery. Home to the Queen of Voodoo and the infamous pirate Dominique You, this cemetery is on the National Register of Historic Places. Enjoy an epic ghost tour of St Louis Cemetery through Get Your Guide. Beware those that remain and haunt!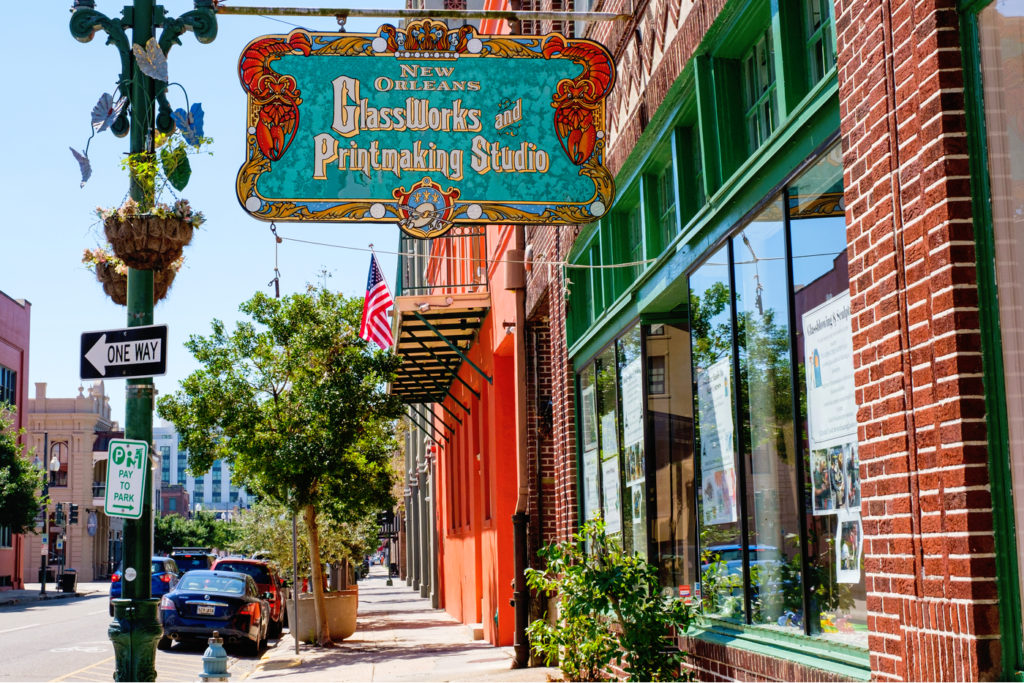 It's All About Magazine Street
After exploring the Lafayette Cemetery, take a few steps towards Magazine Street for lunch and some thrift shopping. Magazine Street is often looked past by those traveling to the city. But the street is one of the most common places locals go once the charm and fun on Bourbon Street wears off.
Several interesting boutiques and vintage stores line Magazine Street along with some laid-back bars and brewpubs. Shop until your heart's content or grab a beer before freshening up for another night downtown. No, not on Bourbon, but Frenchman Street.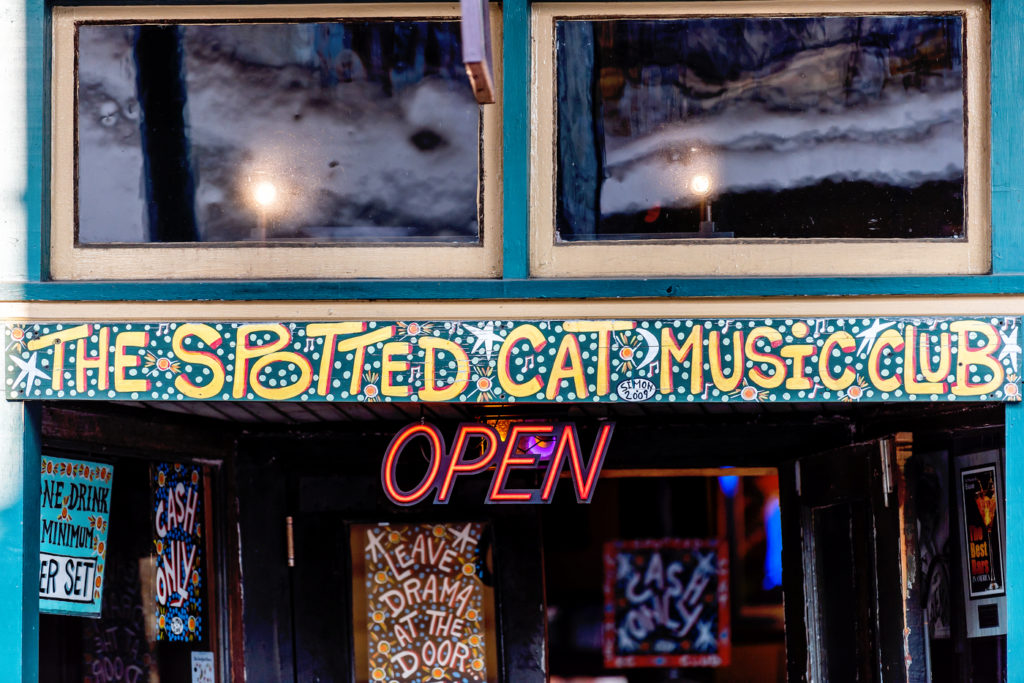 And the Wonderful Frenchman Street
Frenchman Street has become a jazz and nightlife mecca on the back of locals seeking a new place to enjoy their nights. Here, talented musicians wow crowds until the sun rises. With some of the best live music in town, regardless of whether you like jazz, your hips will swing for hours on end. For an enthralling, authentic New Orleans evening, stop by the Spotted Cat.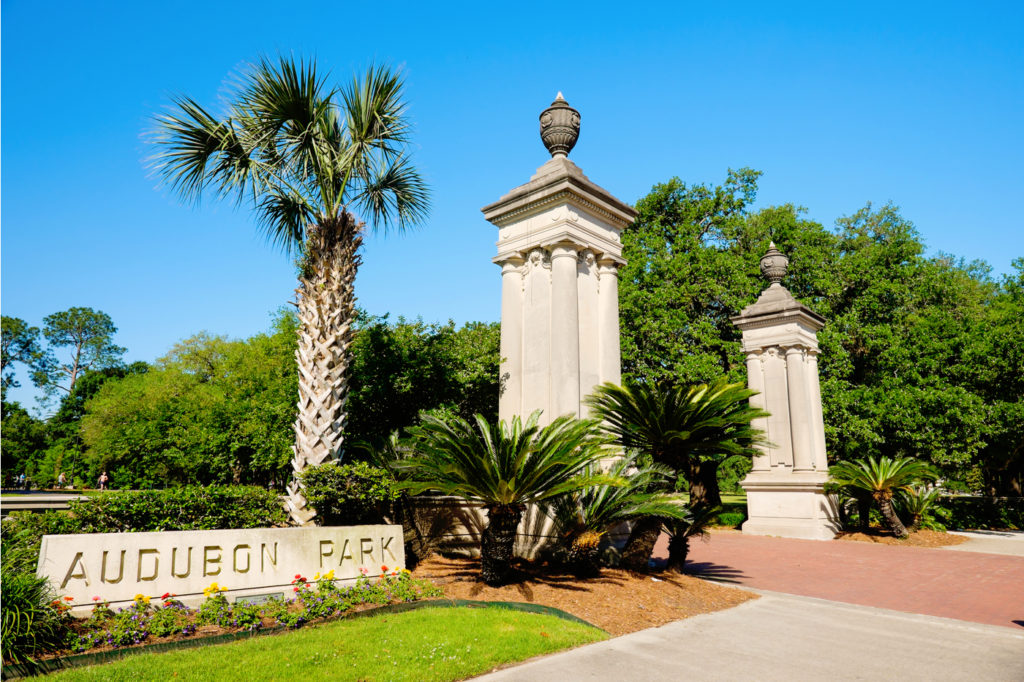 Alternatively
After exploring the Garden District, Lafayette Cemetery, and Magazine Street, you may still have the legs for more adventures. If that's the case, jump back on the streetcar and ride it all the way to the end. When you get off, you will find yourself at Audubon Park.
Here you will find a sprawling green space, featuring walking paths, natural areas, playgrounds for the young ones and a spot to sit and relax along the Mississippi River. When you're done, jump back on the streetcar and enjoy more sightseeing on your journey back downtown.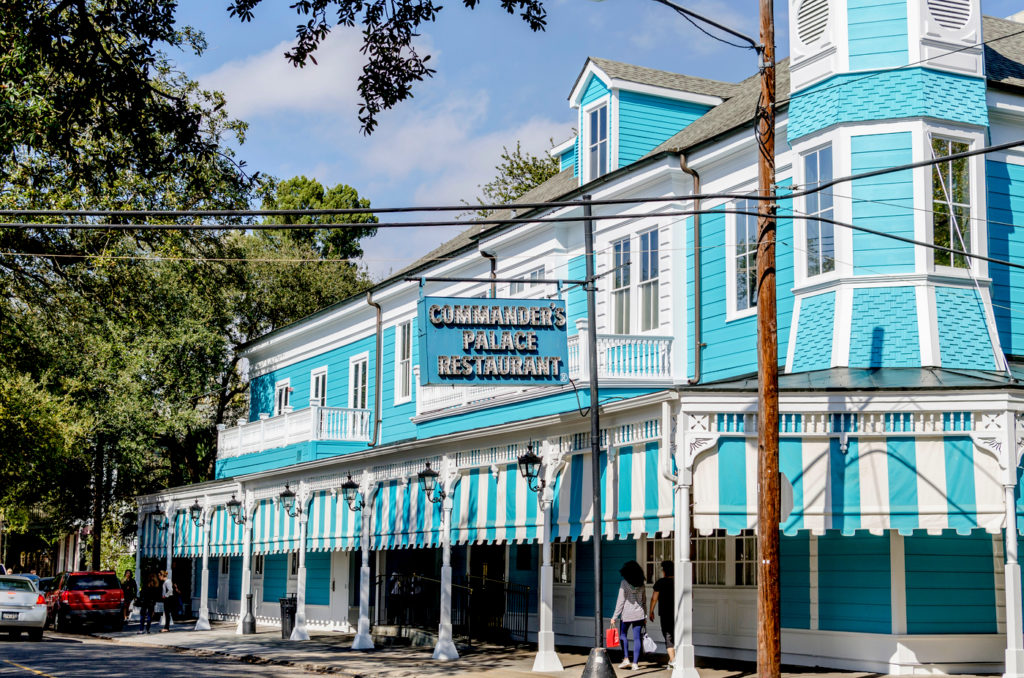 Where to Eat
After what will surely be a slow start, kick things up a notch with breakfast at Arnaud's, one of the oldest restaurants in town. The beautiful restaurant is complete with jazz musicians wandering between tables, boozy brunches and plenty of classic New Orleans eats.
As you travel around the Garden District, you may stumble upon a striking turquoise building, as known as Commander's Palace. If you do, pop in for lunch. On the inside, you will find some of the best Creole dining in New Orleans. But don't forget to look up and appreciate the interior decor that harks back to an era long ago.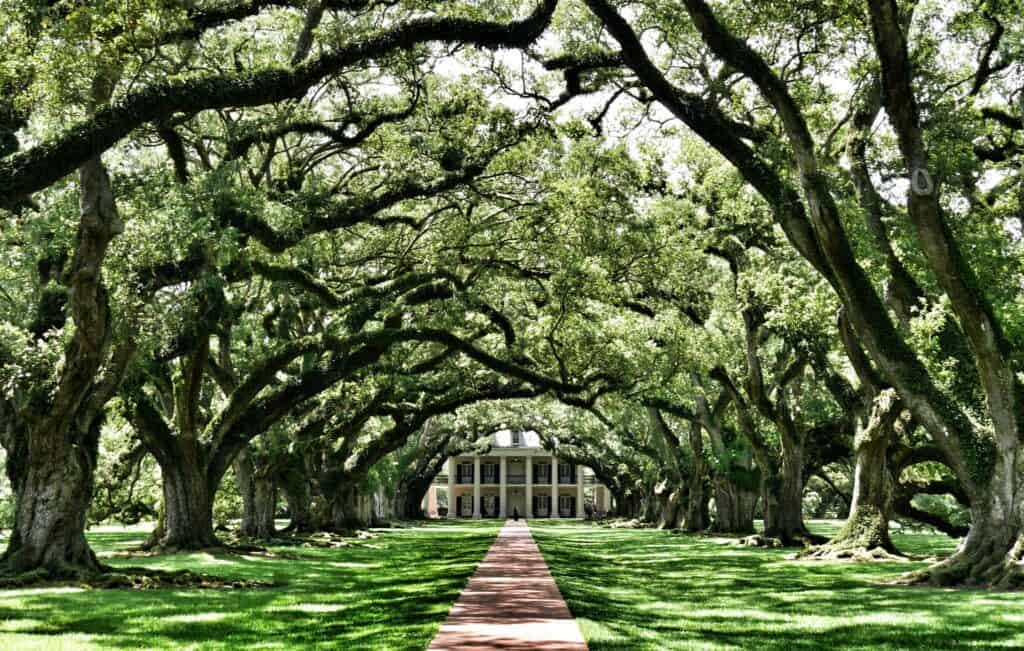 Day 3: Plantations and the Bayou
With two days spent exploring the best of New Orleans from the French Quarter to the best neighborhoods, day three gives you the chance to explore beyond the city itself. New Orleans, as we know, is the home of voodoo and one of the most haunted cities in the USA. But within that history are terrible tragedies. The Oak Alley Plantation being a prominent example, with its stunningly haunting 300-year-old oak trees that line the entrance.
Oak Alley does an amazing job of telling both sides of plantation life, with thorough coverage of those that lived on the glamorous estate and those that lived their lives here enslaved.
It is a sobering but important part of any New Orleans experience and will help create an accurate picture of not just local history but American history. Some plantation tours can focus too much of the glamour of the antebellum lifestyle, but Oak Alley pulls no punches.
After a look into New Orleans' past, it's time to visit another significant part of the region. The Bayou.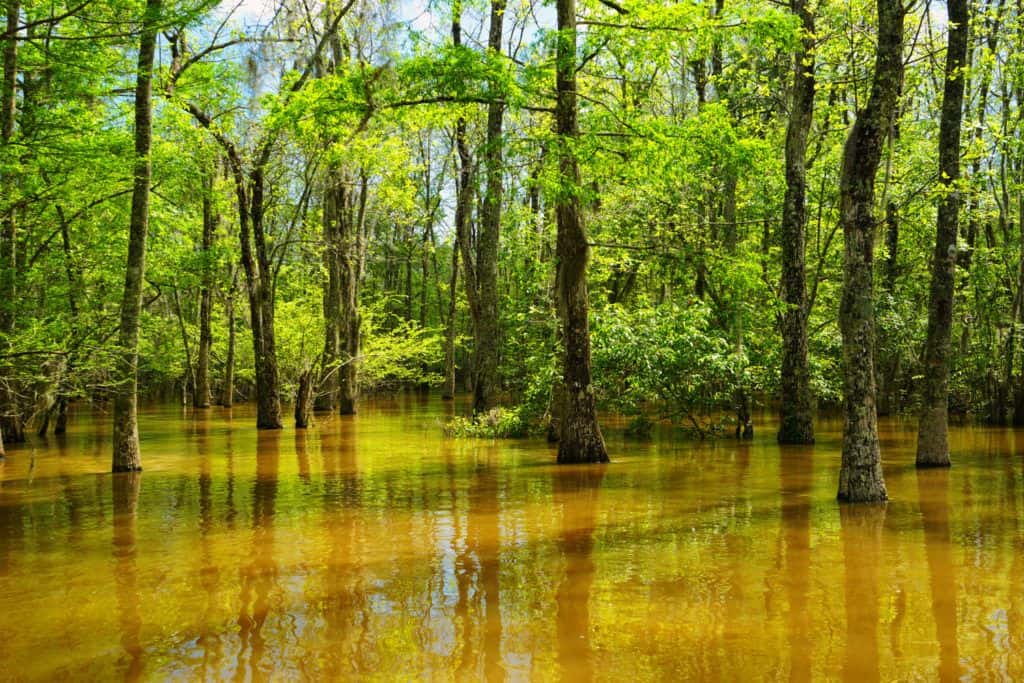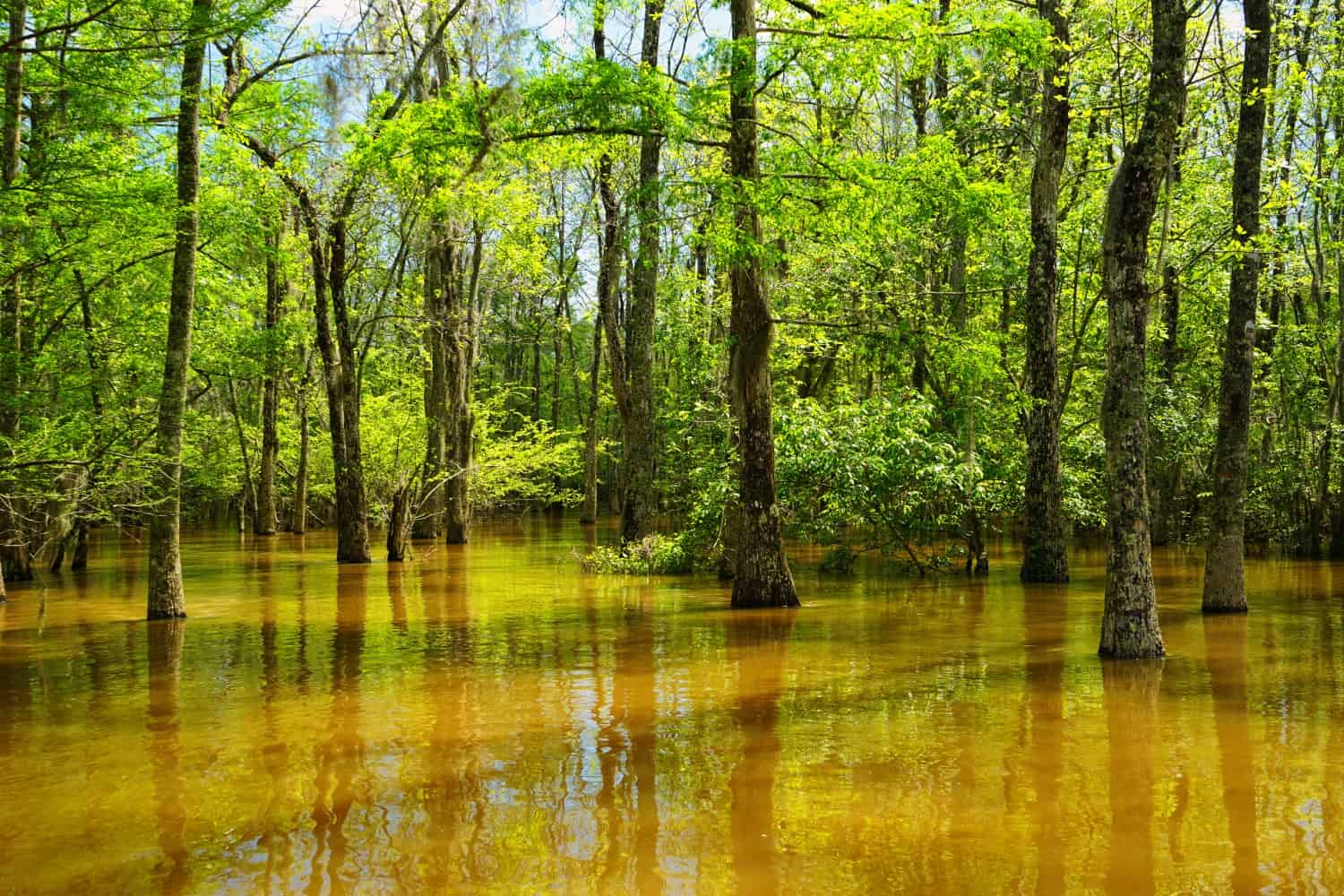 With New Orleans and Louisiana being so close to sea-level it is no surprise the amount of wetlands, marshes and swamps that are found here. One of the best ways to travel through these fragile ecosystems is on the back on an airboat.
Your tour guide will guide you through the Bayou, giving you ample opportunity to spot wildlife on the way. Alligators are found in great numbers in this part of the world, adding a sense of awe and excitement to the journey. Keep an eye out for a pair of eyes floating along the surface.
You can combine a tour of Oak Alley with that of the Bayou with this tour. They will pick you up in town and drop you off, giving you extra time to tick off your NOLA bucket list before finishing up your travels.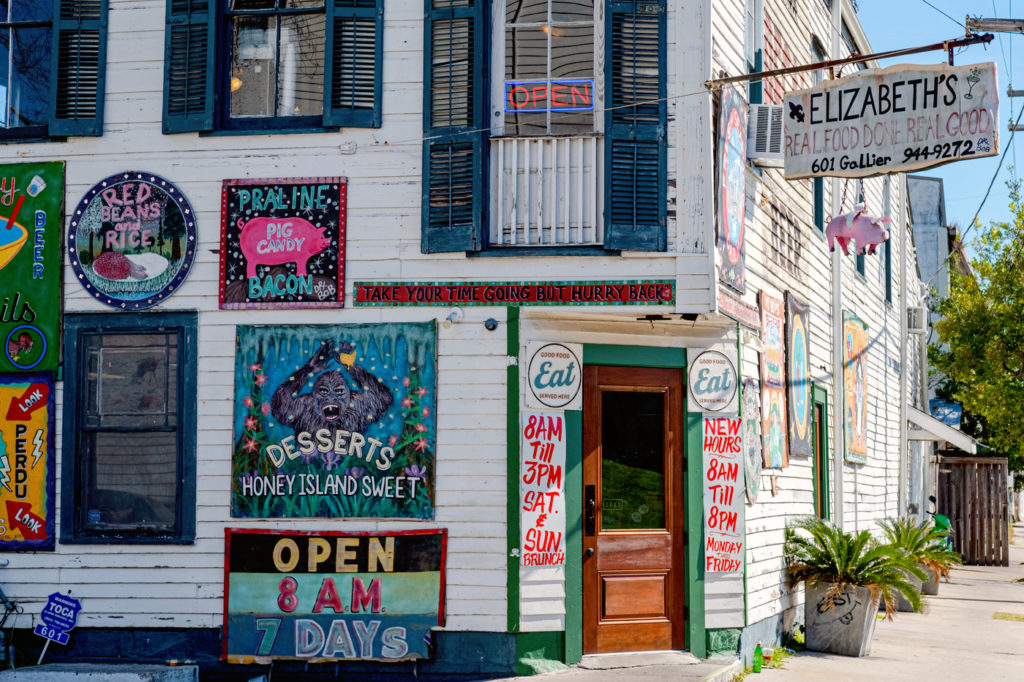 Where to Eat
Begin day three in New Orleans with a visit to the Bywater neighborhood. An eclectic district filled with artists and musicians, there's no shock that Elizabeth's Restaurant puts that vibe on display. After two big nights on the town, come here for comfort food, and their specialty praline bacon. While their shrimp and grits have the power to cure any hangover. Lines here can be long, but you can grab a much needed Bloody Mary as you wait.
If you stick around town choosing to hit up more local attractions such as the impressive World War II Museum or witness the vast murals at Studio Be, then you should also try Lucky Dog. Found on several corners of the French Quarter, this hot dog stand slings traditional hot dogs as it has done since the 1940s.
Final Thoughts
New Orleans is a very fun place to explore. There is no city in the US that comes close to being like it. NOLA has been full of fascinating characters since the very beginning, laying the foundation for history and ghost tours that are as humorous as they are accurate.
The different eras of New Orleans have created a stunning array of diverse architecture, cuisines and culture. Although no time in the Big Easy would be complete without a trip down Bourbon, make sure to keep yourself in check so that you can wander the Garden Districts, hear the sounds on Frenchman and explore the beautiful cemeteries that house the secrets of New Orleans' past.