The thought of traveling to Washington DC, can evoke mixed reactions. Some who have come on school trips may refuse to reminisce about their school days. Others, especially those who have visited more recently, will tell you that you should have gone yesterday.
We all know Washington DC is brimming with history, but it is another thing entirely to experience it firsthand. There is something incredible about walking up to the Lincoln Memorial for the first time, turning around and seeing the Washington Monument. After all, those that travel back make sure to revisit these iconic places.
But DC is also filled with interesting people who have created a diverse culture that mixes its lofty national standing with a sense of community. Beyond the monuments and museums you will discover a surprisingly (sorry) fun nightlife, cafes slinging the best bagels south of New York and an amazing amount of green space.
Read on to find all the best activities, restaurants, bars and attractions that will make your 3 days in Washington DC one for the books.
Where to Stay
Staying in downtown DC is the popular option for those who can fit the higher hotel prices within their budget. However, if that isn't the case for you, don't bother stressing, as there are plenty of interesting neighborhoods close by.
Dupont Circle is one such neighborhood that offers a short drive to downtown. This part of DC has a local and youthful vibe, with great bars to hang out at during the evenings.
Another great choice is Georgetown, the focus of our itinerary on day three. Have an adorable neighborhood at your front door with plenty of cafes to begin your day at and only a 2 mile trek to all the fun in downtown.
When to Go
Unlike some of the other northern cities, you can truly enjoy Washington DC 12 months of the year. The winters are relatively mild and, although cold, shouldn't stop you from walking around town and enjoying the monuments. Not to mention much of DC's best attractions involve being indoors.
Spring and fall are the best times of year to enjoy Washington DC. The spring brings perfect temperatures and blooming cherry blossoms, which are an attraction all by themselves. While the fall brings fewer tourists and the perfect weather for walking around the city.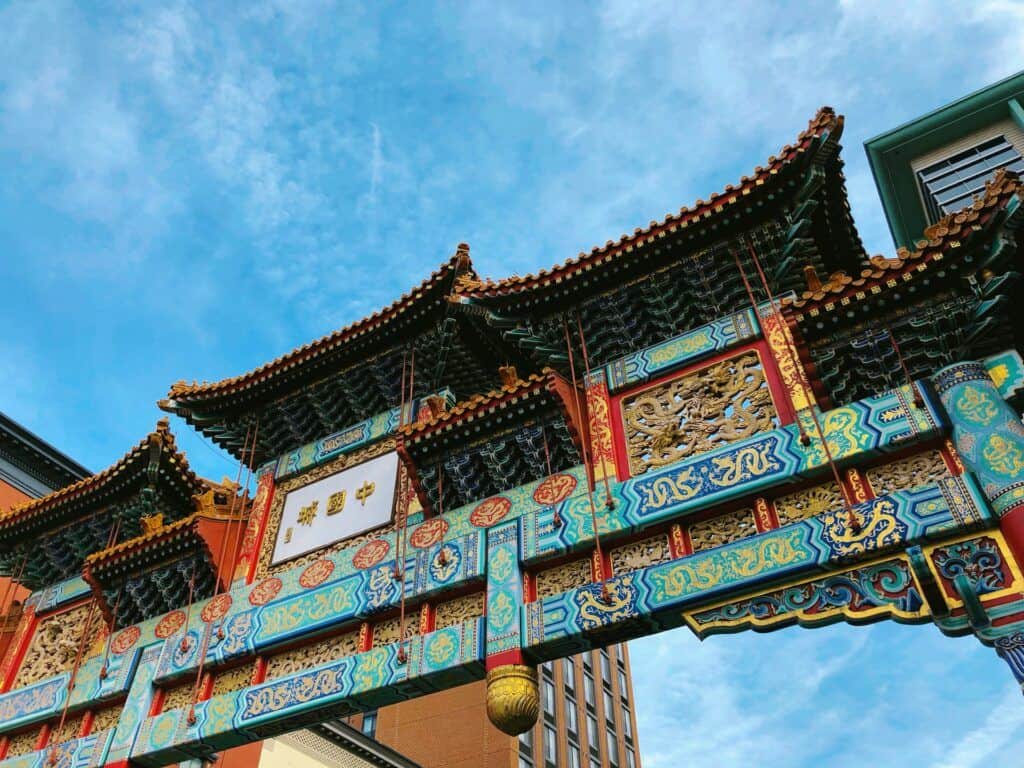 Day 1: The Penn Quarter & H Street
Once you have made your way into DC, you may be itching to go see all the attractions at the National Mall. But such is the depth of activities to complete in that part of the city, we have given you a full day to make the most of them on day two.
For now, start by getting your Washington DC bearings up to scratch and tick off some of the city's best neighborhoods, underrated landmarks and foodie hubs. Let's begin in the Penn Quarter.
This part of the city harbors amazing energy. In combination with Chinatown, the Penn Quarter offers some of the best restaurants, art galleries and museums outside of the National Mall hub.
Begin at the Smithsonian American Art Museum. This museum focuses on prominent artworks that put American history on display. Featuring one of the most extensive collections found around the world, you will discover work that dates back to the early colonial period up to the modern day.
Once you've dipped your toes into the world of art in Washington DC, you can journey over to the National Portrait Gallery. As the name suggests, you will find an incredible collection of famous portraits from presidents to historical figures that helped shape the nation.
Your last stop to begin your travels through DC will be at the Ford's Theater, the location of the Lincoln assassination. A tour of the theater is highly recommended. Alongside your expert guide, you will be able to see the very spot where the tragic event took place, along with an in-depth exploration of the Civil War and the effects of Lincoln's presidency.
The tour is free, however, you will need to reserve a spot ahead of time, which you can do on the Ford's website.
Next up is the Tidal Basin. On a nice day, you can walk or bike the two-mile journey from Ford's Theater. Along the way, you will pass several prominent museums, spacious gardens and even get a glimpse of the White House.
Once you have arrived at the Tidal Basin, which was once connected to the Potomac River, you will be able to visit several historic memorials.
Continue to walk around the Tidal Basin, taking in the beautiful views until you reach the stunning Thomas Jefferson Memorial. Regardless of your personal feelings, this memorial truly is jaw-dropping. If you visit in the spring, you will witness the pantheon among blooming cherry blossoms.
If you have had enough walking for one day, you can make your way around the Tidal Basin on the water. You can rent 4-person pedal boats that will take you to all the sights around the lake.
As the clock ticks into the late afternoon, you will have time to explore one of DC's hip neighborhoods, the H Street Corridor. You can come for a few hours or stay for longer and enjoy some of the best local nightlife in the city.
Begin with a leisurely walk along colorful leafy streets such as Wylie St and Linden Place. Spot gorgeous homes lined up one after another with the odd eye-popping mural added in for extra effect. Check ahead of time to see if the Atlas Performing Arts Center is putting on a show that day. If so, stick around a watch a performance at the historic theater which has been running since the 1930s.
If you choose to stick around H Street into the evening, you will find several fantastic bars, restaurants and nightlife options. We've placed our dinner recommendation below, but for a fun evening with friends, you can't go past the H Street Country Club.
Enjoy a taco and margarita fix while playing along their mini-golf course. This isn't just your regular course either, it is DC-themed. So as you try to get a hole-in-one you will be dodging lawyers, monuments and scandalous ex-mayors. Once you're done, head to Ocean Lounge to keep the night rolling into the early hours.
Where to Eat
When you begin to feel peckish wandering the Penn Quarter, there is a cheap and tasty Japanese restaurant waiting for your footsteps. Daikaya is a boisterous and small ramen noodle shop with just five varieties to choose from. But don't worry, each one will hit the spot.
For a meal before or after a show at the Atlas, enjoy Mediterranean fare at Sospeso. The bright and airy establishment pairs excellent food with the perfect location for happy hour drinks. Prep for a memorable night on H Street begins here.
Day 2: Museums and Markets
If you had a big night, treat yourself to a decent sleep in, it is a vacation after all. But once you're fed and ready to continue on with your DC travels, day two is all about iconic attractions.
Begin your day at the National Mall, the heart of Washington DC. You may have caught a glimpse of it during your visit to the Tidal Basin, but today you will have the chance to truly appreciate it. The National Mall has the Lincoln Memorial and the Capitol as its bookends. In-between are a series of world-class museums and galleries. One that you would have to travel far to beat.
Although everything in the National Mall is within walking distance, you don't want to spend your day backtracking. Especially if you want to hit up as many museums as possible. I suggest beginning at the Lincoln Memorial and making your way towards the Capitol.
The Lincoln Memorial, which honors the16th US President, is a must-see monument. The memorial evokes similarities to ancient Greece, with 36 columns surrounding the enormous marble stature. If you aren't facing Lincoln, you will see the Reflecting Pool and views towards the Washington Monument.
The crowds can get large here. However, such are the views and the aura of the memorial that it is one of those few places where time stands still.
Once you have taken your photos and collected the memories, walk down the Lincoln Memorial steps towards the Washington Monument. Enjoy the stroll by the Reflecting Pool as the towering monument gets ever closer.
The Washington Monument stands over 500ft (152m) above the ground. An iconic part of the city's skyline, the building is a sight to behold. But you don't have to just look at it. You can go inside and grab yourself an epic view for the monument's observation deck. Tickets to enjoy the view and a tour of the Washington Monument can be purchased through the government website.
After you have ticked the monument off your list of activities, it is time to unleash your inner nerd. Continue to walk towards the Capitol and you will discover a stretch of courtly buildings, the home of the Smithsonian Museums.
Such is the number and quality of the museums on offer you may only have time to visit one or two. I suggest picking one favorite and exploring that museum thoroughly. Here are some museums on offer:
Museum of Natural History: Featuring skeletons and and thousands of fossils, come here for an amazing insight into America's natural history from the era of dinosaurs to the modern day.
National Gallery of Art: Washington DC's largest art museum, with free jazz concerts in the summer and home to international and local masterpieces.
Air and Space Museum: A personal favorite, prepare to get all giddy learning about life in outer-space, exploring rockets and eating freeze-dried ice cream.
Museum of African American History and Culture: Explore the timeline of African American history from the 15th century to the present, along with an in-depth look into African American culture.
After experiencing one or two of these amazing museums and galleries continue on to the Capitol Building. Keep in mind that if you really want to, you can always return for more on day three.
End your day walking the National Mall at the US Capitol Visitor Center. On the way in, you will walk the beautiful grounds leading up to the Capitol, capping off a memorable day of history. The Visitor Center remains open, however tours of the Capitol are currently not available to the public.
For up-to-date information about Capitol tours, head to Visit The Capitol.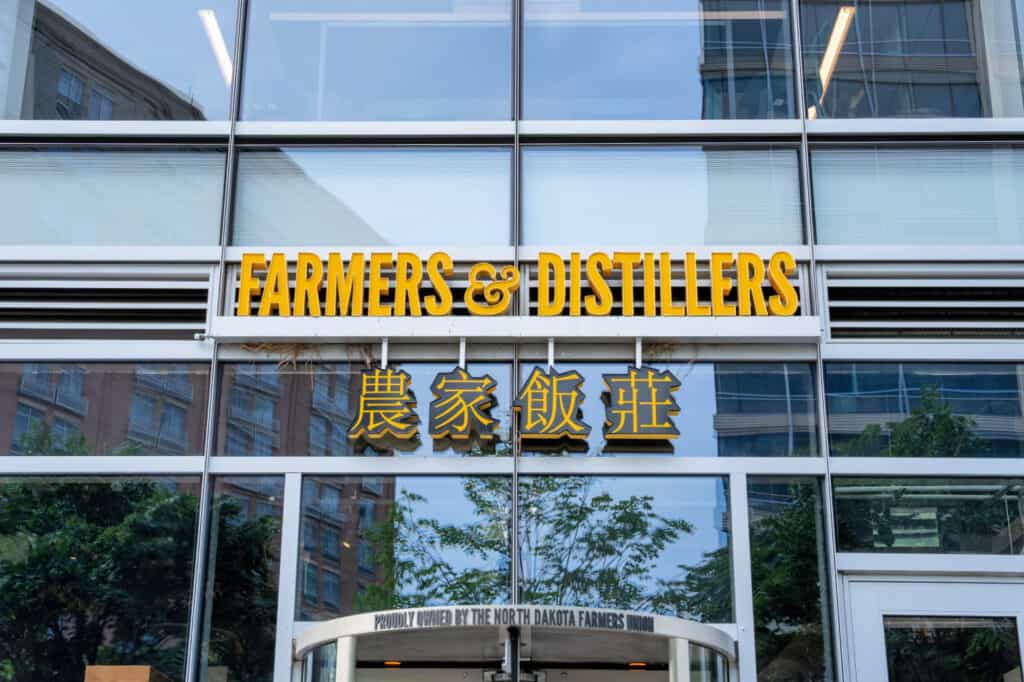 Where to Eat
Begin your day at the National Mall with a breakfast close by. Farmers & Distillers is home to one of the best brunches in the city and brings to you a crazy selection of breakfast items. Many that can help cure a hangover. Once you're all fed, you will have just a quick trip to the Lincoln Memorial.
For lunch you will want something quick, easy and delicious, which is why the District Taco is the place to go. Just a quick walk from the Washington Monument you will barely lose any time on what is a busy day. Not that it will matter because people would walk for hours just to get one of their tacos.
After a big day on your feet, you won't have to go far for a sumptuous dinner, with many excellent restaurants to choose from near the National Mall. However, our pick is Mazi, serving up-scale New America cuisine paired with craft cocktails and an extensive wine list.
Day 3: Georgetown and the Potomac River
Now that you've experienced some downtown neighborhoods and seen iconic DC attractions, feel free to branch out a little on day three. You can do just that by visiting the beautiful neighborhood of Georgetown. With adorable houses everywhere you look and a main street packed with boutiques and adorable eateries, there is much to see and do. Oh, and Georgetown is right on the waterfront.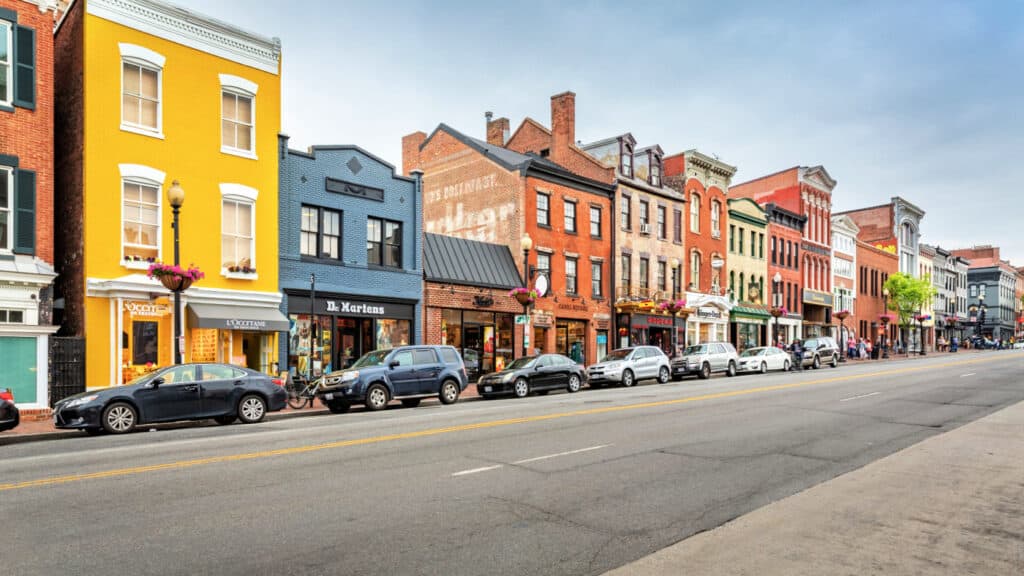 Just 2 miles from downtown Washington DC, it won't take long to make your way here. After arriving in the area, the first item on the agenda is to stretch out your legs. Georgetown is, like a lot of DC, a historic neighborhood filled with federation era homes from the 18th and 19th centuries with the eldest dating back to the Revolutionary War.
Feel free to get lost along the way as it is easy to find your way back to the main road. Soak in the architecture with many photo opportunities along the way. JFK was one such iconic figure to call these streets home and now you can complete a self-guided walking tour following in his footsteps.
No trip to Georgetown would be complete without visiting the Old Stone House, the oldest original building in Washington DC. Explore the museum and the exterior grounds and travel back to the days of the city's foundation.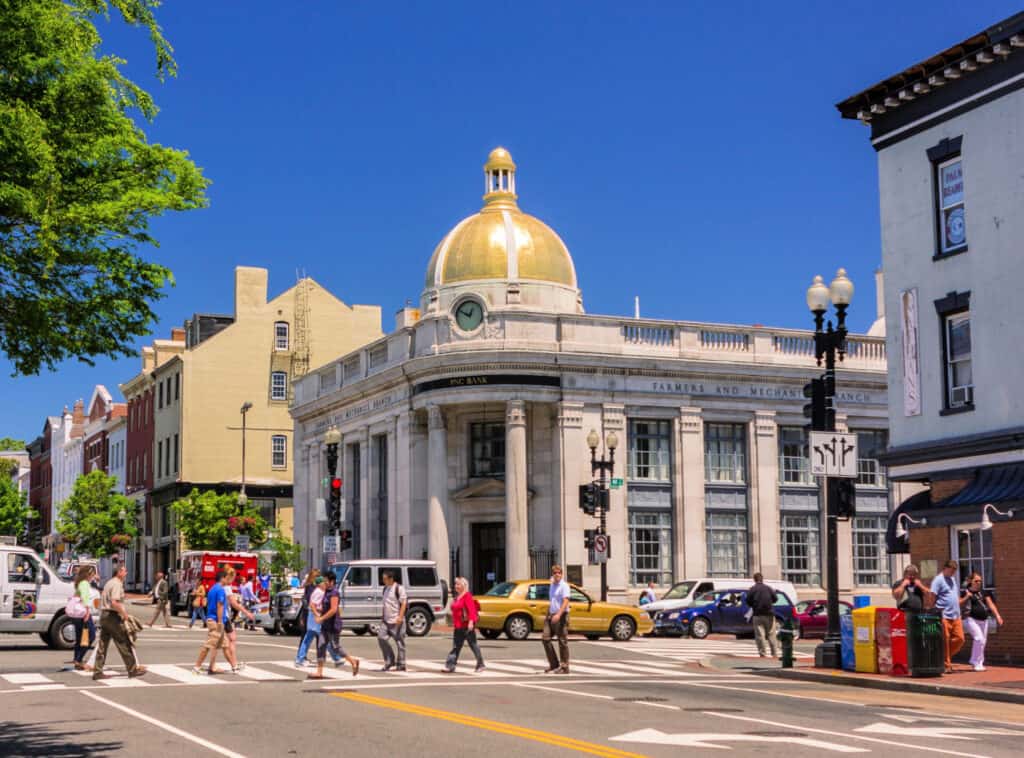 Georgetown is also home to excellent shopping, including what's found on Main Street, Cady's Alley and JFK's favorite, Wisconsin Avenue. Here you can rejuvenate the wardrobe and also find some memorable souvenirs to take home.
Finish up your adventures around Georgetown by trying not one but two of the neighborhoods cupcake institutions. Begin at Georgetown Cupcake for some delectable treats before shuffling over to Baked & Wired to compare. Georgetown Cupcakes may be better known, but the oversized options at Baked & Wired may just become your favorite. We will let you decide!
After treating yourself to some sweet baked goods, you can work it off by kayaking down the Potomac River. Beginning at the Key Bridge Boathouse you can rent a kayak, canoe or a stand-up paddleboard for a journey down the river. Lasting for 1 to 4 hours, you will paddle towards downtown and back passing monuments, historic homes and Roosevelt Island.
If you are keen for something a little less energy-sapping, then sign up for a Potomac River Cruise. Enjoy a narrated cruise along the Potomac towards Old Town Alexandria with views of many of the best attractions and monuments in DC. This is a great way to reflect on a memorable 3 days in Washington DC.
Where to Eat on Day Three
Treat yourself to a long-standing local favorite to begin your last day in DC. Grab a seat at the Iron Gate, once a stable, now home to a scrumptious breakfast surrounded by 1920s era furnishings.
After one too many cupcakes (we don't blame you) and a fun afternoon still to come, grab yourself a healthy lunch at Falafel Inc in Georgetown. As tasty as it is cheap, you can grab and go, for more time exploring this wonderful part of DC.
Final Thoughts
Similar to Boston, Washington DC offers visitors an envious array of history. But it is the sense that history is unfolding as you walk around the city that makes any time spent in DC feel special.
As much as you can scoot around the city in the back of an Uber, any short distance should be completed on foot. Discovering Washington DC at a slow pace and taking time to appreciate the beauty in the old neighborhoods and districts will be well worth the effort.
Overall, this itinerary will take you to famous sights and underrated local gems. Of course, there is just so much to see, but it's never too early to plan for round two!