I thought I had finished writing about Japan, but it turns out I was wrong.
My posts about Japan have quickly become my most-read of all time and I'm now starting to receive a hell of a lot of questions about how to make the most of a trip to this wonderful country. I'm diving back into my time in the Land of the Rising Sun, then, and planning on sharing a ton of resources over the next couple of weeks.
Up first: what it's like to travel in Japan! These are my favourite type of blog posts to write — you can browse my growing collection of them on my What's It Like to Travel In? page — as they allow me to blend a detailed travel guide with random observations, fun stories, and first impressions.
Let's get stuck in!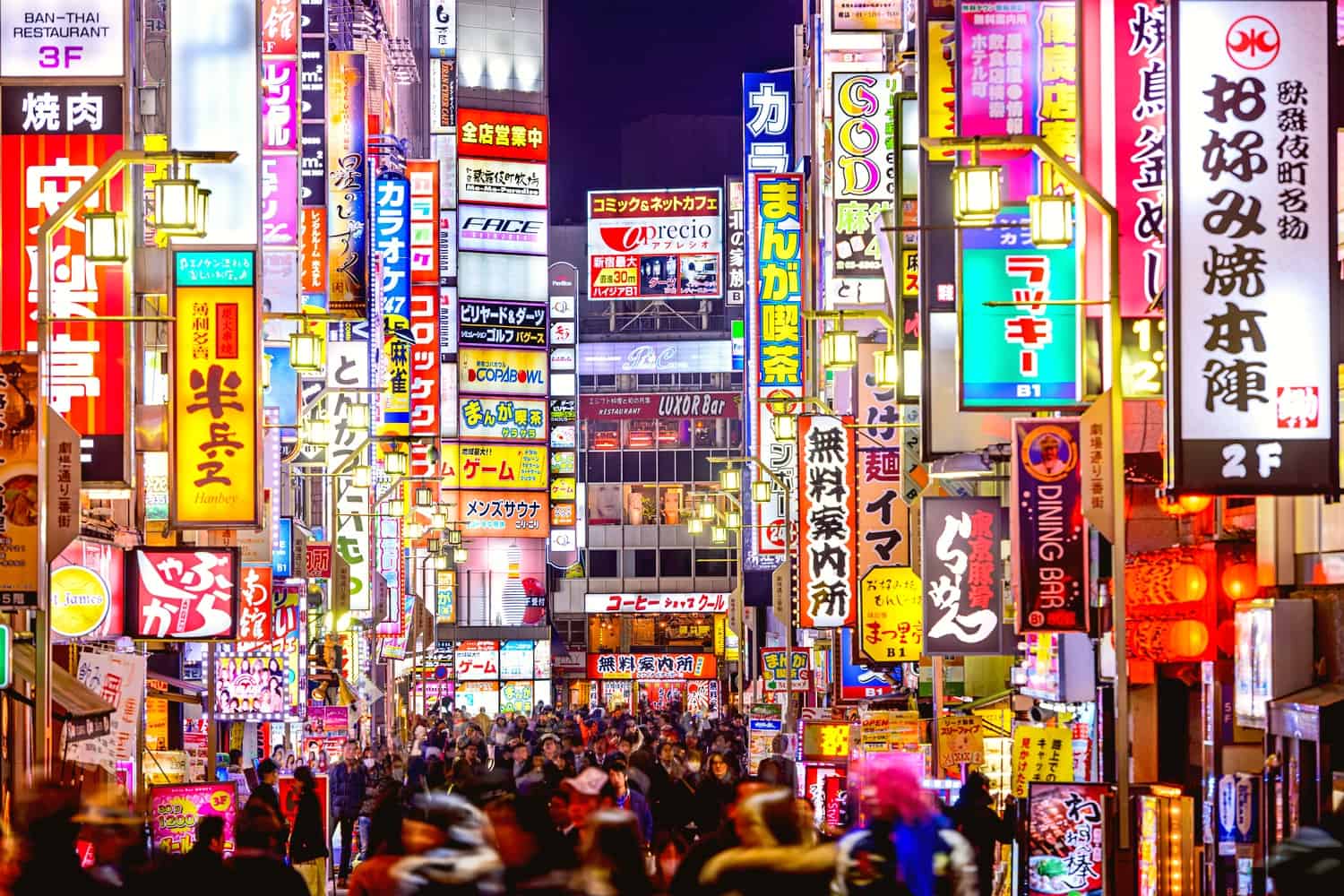 It's Going to Be Overwhelming for the First Few Days
Does that photo make you feel like having a panic attack and hiding away from the world? Me too.
Most people kick off their Japan adventure in Tokyo or Osaka, both of which are large cities full of bright lights, flashing signs, loud noises, unfamiliar smells, crowds of people, and plenty of chaos. When you throw a hefty case of jetlag into the mix, visitors often end up feeling as though they're walking around in a bubble, unable to process what on earth is going on.
Arriving in Japan is culture shock to the extreme. I've been to 80-odd countries and I've never experienced it to the extent that I did here.
But the good news is that the sensory overload doesn't last for long.
While you'll never fully understand what's happening as you travel around the country, the differences become less overwhelming and you quickly learn to embrace Japan's unique mix of order and chaos.
But it Really Wasn't That Weird?
Now, I don't know about you, but when I first started planning my trip to Japan, I prepared myself to see things. Strange things. Unexplainable things. Extraordinary things.
And… I didn't.
I arrived in Tokyo, fully expecting to hit the ground and start taking photos of a thousand peculiar sights. I planned on barely sleeping during my trip, because I thought there'd be so much unfamiliarity to absorb.
Nope.
I landed in Tokyo and it felt like a big city. A regular city. A familiar city.
Which isn't to say it wasn't special — I adored Tokyo — but just that it felt like a normal city filled with normal people. I didn't run into people cosplaying on the streets, I wasn't served by robots in restaurants, I wasn't surrounded by outlandish fashion choices, I didn't spot vending machines filled with used underwear on every street.
My preconceived notions of Japan were based on bad stereotypes that have been perpetuated by Western society and I felt like a dumbass for buying into them.
Japan was no more "weird" than any other country I've been to. It has its quirks, sure, but what country doesn't?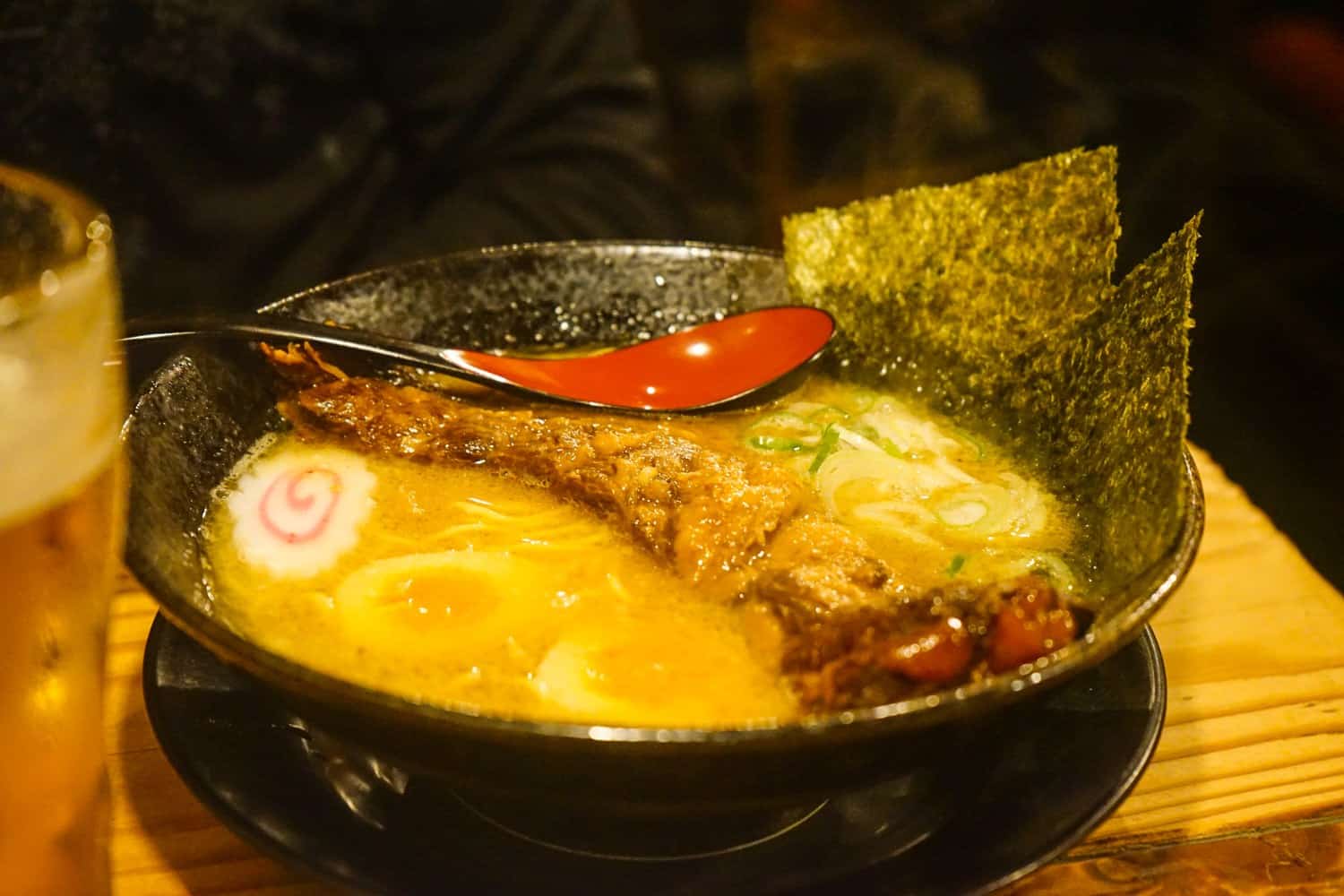 The Food is Going to Blow Your Mind
I'm still talking about the incredible meals I devoured in Japan!
Whether it was the pork rib ramen in Osaka, the crispy takoyaki in Tokyo, or the fresh as hell sushi in Kyoto, I couldn't get enough of the food in Japan. There was plenty of interesting foods to try for the first time, like pufferfish jerky and pickled quail eggs, and experiencing my first kaiseki (a traditional multi-course Japanese meal) was one of the highlights of my entire trip.
After visiting Japan, I can easily place Japanese food in my top 5 cuisines in the world, along with Mexican, Vietnamese, Greek, and Spanish. I even wrote a blog post about my favourite meals in Japan because I was so enamoured with the food.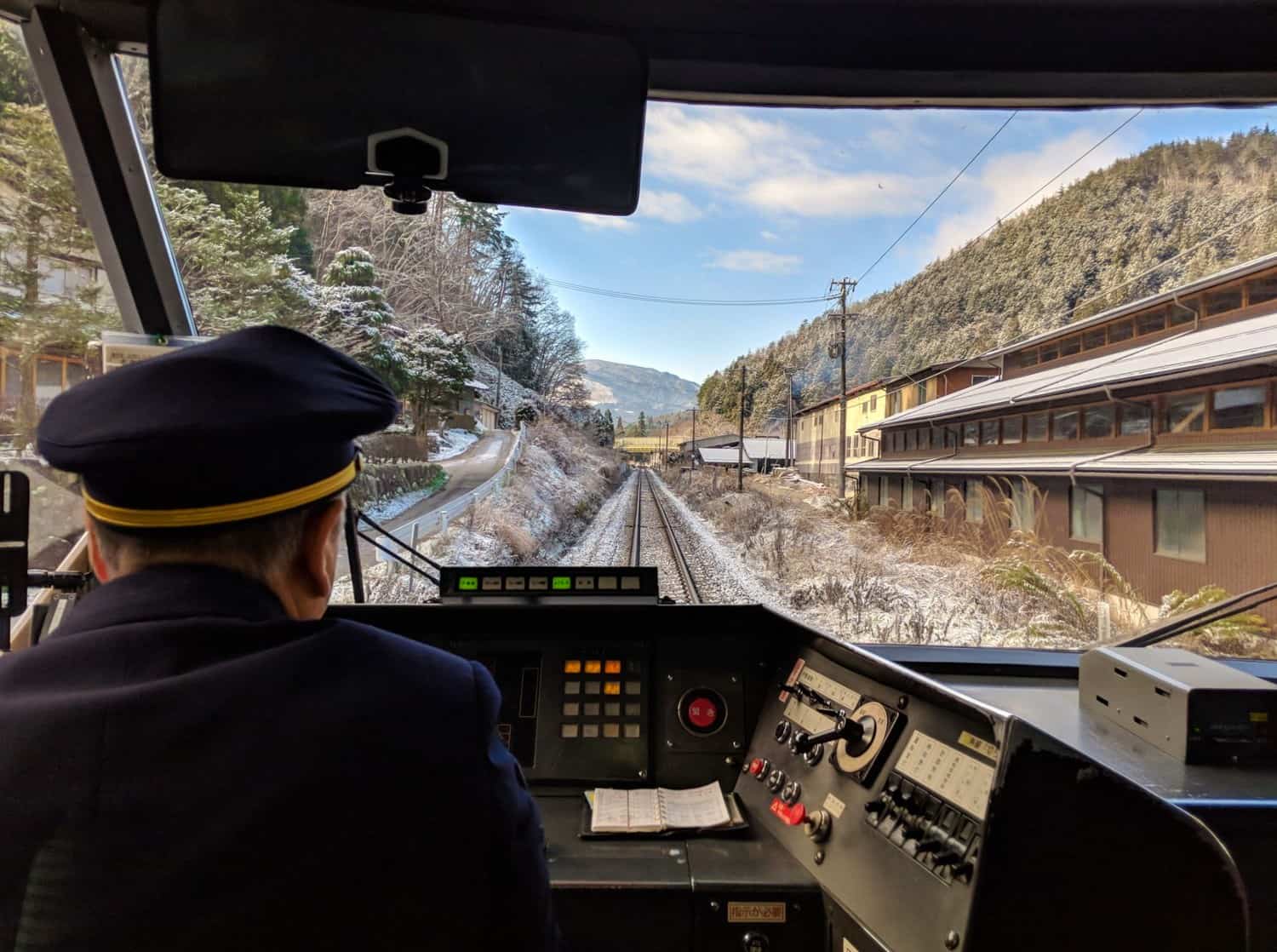 Train is the Best Way to See the Country
If you're planning a trip to Japan, the first thing you should be doing is buying a Japan Rail Pass.
While the rail passes seem like a fairly large expense to pay up-front (I paid $420 for my two-week pass), they'll more than likely save you money on your trip.
I'll confess I was skeptical the passes would be as much of a necessity as people said, so picked one up then made a note of the cost of every train we took in the country. It turned out that my 14-day JR pass saved me a whopping ¥19,000/$175! That's a huge amount of money, so I'm firmly of the belief that this is an investment you'll want to make.
Travelling by train across Japan is such an iconic experience, too. The trains are incredibly fast and punctual, the rail network is extensive, and it's altogether a comfortable and convenient way to get around. It's a huge expense if you're going to be travelling in Japan on a budget, but I think it's a cultural experience that's worth splurging for.
Confession: I Was Baffled by Tokyo's Metro
On our first day in Japan, my partner tweeted: "If you think you're a competent traveller and would like to be very humbled, can I suggest trying to figure out the Tokyo metro?"
I've muddled my way around a hell of a lot of subway systems around the world, but Tokyo's was the first to leave me well and truly flummoxed.
To start with, the stations are enormous. I was staying beside Shibuya station and it would regularly take me a solid 30-60 minutes to figure out where on earth my platform was even located. It was just as complicated trying to find the right exit!
The stations are hyper-busy, too. The top 20 busiest train stations in the world are all found in Japan. Shinjuku station — the busiest — sees 3.6 million people transiting through it every single day. I can't even comprehend that many people passing through a single building, let alone every day!
Oh, and here's a map of the Tokyo metro:
For some reason, buying the correct ticket seemed to be impossible for us to do correctly! The Tokyo subway system is operated by three separate companies, and you'll need different tickets for the lines that each company owns.
If our route required us to change stations, we simply could not buy the right ticket. I don't think we succeeded even once! Even when we were convinced we finally understood where we were going, our ticket would invariably fail in the machines when we went to change lines and we'd need to find help from a member of staff. It's probably no great surprise that we ended up walking around Tokyo for most of our time there and only used the subway three times.
What we should have done, however, was buy a SUICA card, rather than bothering with single tickets. It's a rechargeable travel card that's valid on all of the metro and train lines across Japan, and it would have saved us a hell of a lot of time, confusion, and hassle.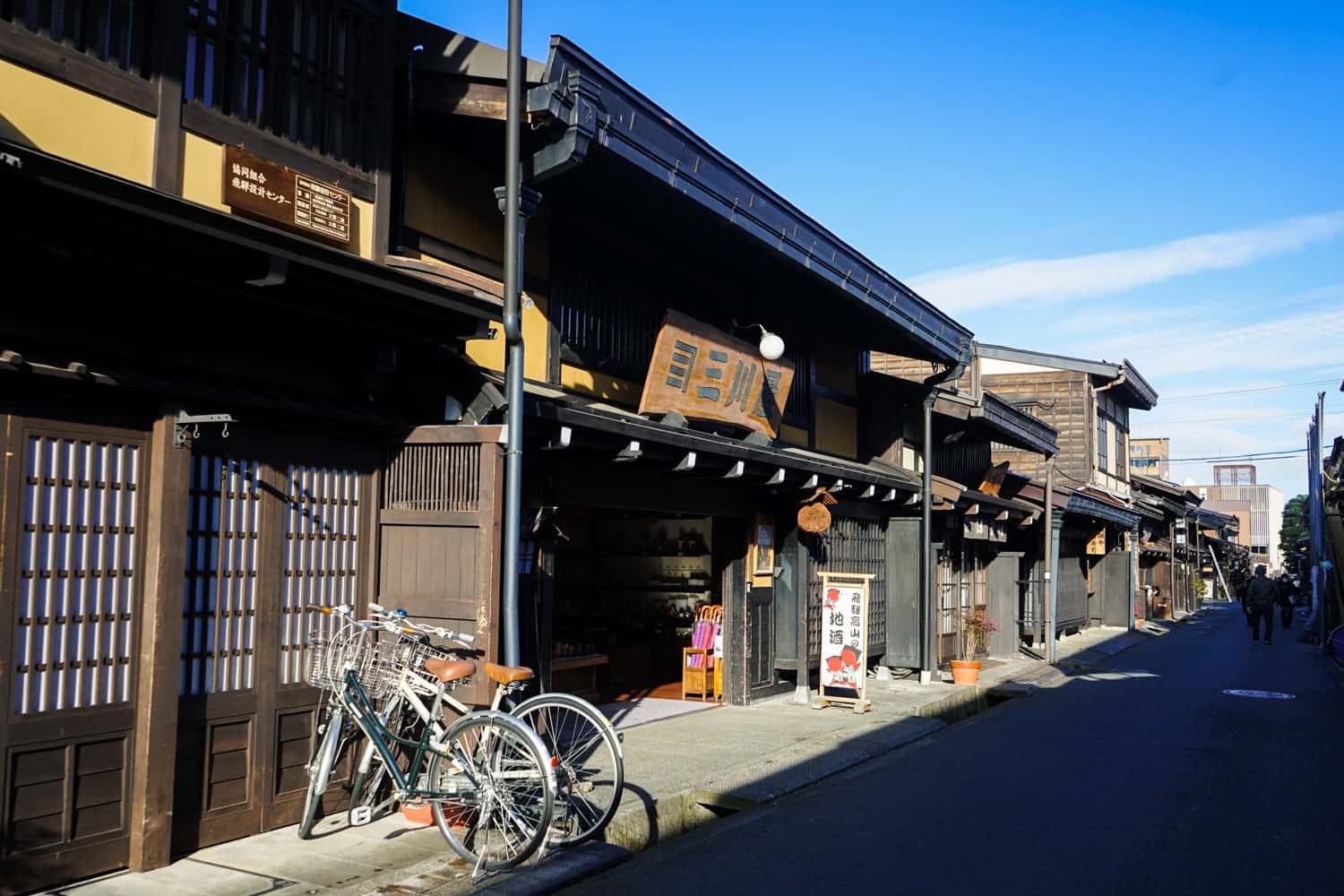 It's Worth Getting Out of the Main Cities While You're There
A lot of people devise an itinerary that'll take them to the three big hitters in Japan tourism: Tokyo, Kyoto, and Osaka. And while those cities are undoubtedly most popular for a reason, I found myself really enjoying the lesser-known spots just as much.
Wandering around the town of Yamanouchi in freshly-fallen snow was a wonderful experience, Takayama was the perfect place to learn about traditional Japanese architecture, and beautiful Miyajima Island was the most relaxing stop on my trip.
Even if you don't have a huge amount of time in Japan, I'd still recommend jumping on a day trip or two to explore outside of the huge cities. Hit up Nara as a day trip from Kyoto, head to Hakone to see Mount Fuji as a day trip from Tokyo, or set off for Myajima Island for some respite on a day trip from Hiroshima.
During my next visit to Japan, I'd like to get further away from the beaten track and explore a bunch of places I haven't even heard of right now. Which, yes, is essentially me admitting to being too lazy to research lesser-known places in Japan to include here.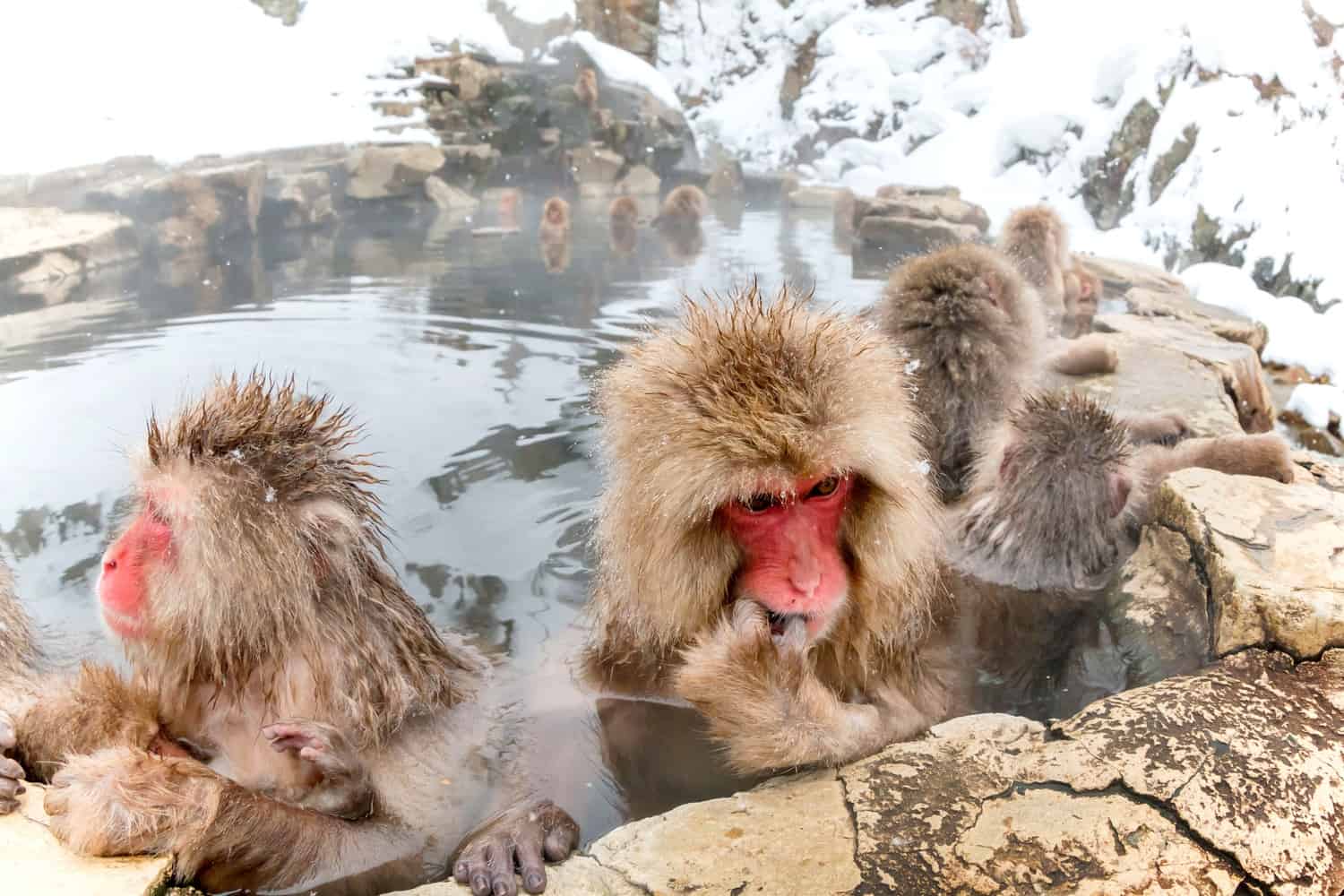 There's a Lot of Animal Attractions… Most of Which Exhibit Dubious Ethics
Japan is the land of animals being treated badly, unfortunately.
As you travel across the country, you'll be struck by how many animal cafes you can visit. There's hedgehog cafes, otter cafes, owl cafes, alpaca cafes, ferret cafes, penguin bars, and the vast majority of them are not doing great things for the animals' health.
In Japan, owl cafes offer the chance to sit beside a tethered owl that's been forcibly domesticated and will never be allowed the opportunity to fly. In 2016, a cat cafe in Tokyo was shut down after it was discovered owners were keeping 60 cats within a 30 square metre rom. The penguin bar in Tokyo keeps four penguins captive in a tiny enclosure at the back of a smoky bar.
I went to a hedgehog cafe in Tokyo and came away feeling conflicted by the ethics of me having done so, and decided I wouldn't repeat the experience.
Even the snow monkeys ended up being a disappointment for me. The animals were herded towards tourists by staff, fed in order to keep them from leaving the hot springs, encouraged to fight with each other, and generally seemed to be distressed that they couldn't get away.
And this was just what I personally experienced. Japan has also experienced international condemnation for a whole host of animal welfare violations, from whaling to the Taiji dolphin hunt.
If in doubt, steer clear of any animal-based attractions in Japan.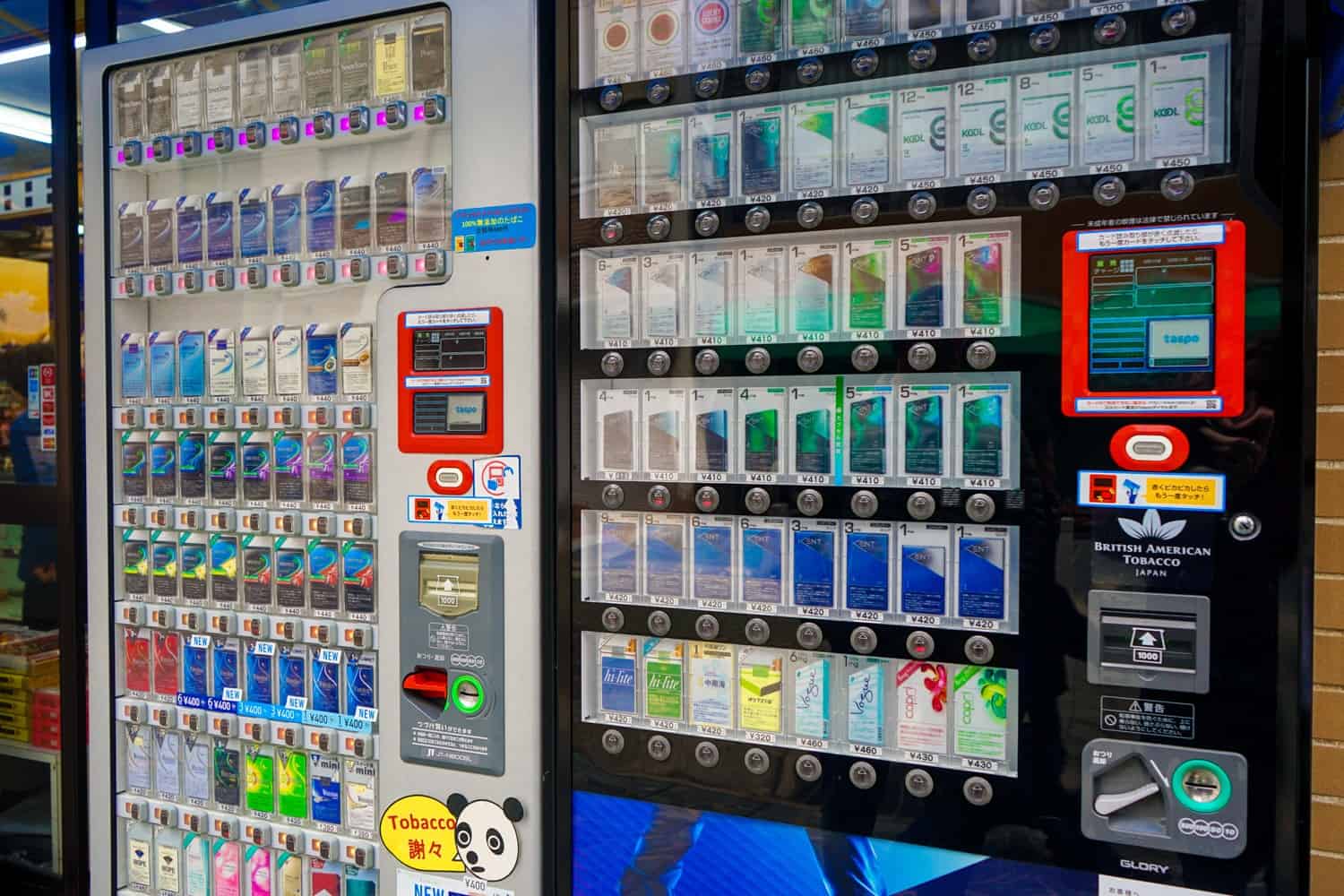 Japan's Vending Machines are the Bomb
I loved the vending machines in Japan! They're everywhere, sometimes dozens of them in a row, and they're standing on practically every street. There's over 5 million of them — one for every 23 people in the country — and they'll be one of the first things you notice when you first arrive.
The vast majority of them sell drinks — hundreds of varieties, from the delicious-but-gross-sounding electrolyte-filled Pocari Sweat to hot coffee in a can — and they're a fantastic way to stay refreshed while you're exploring
And, of course, there's a whole bunch of unusual stuff you can buy from them, too, like actual puppies, live lobsters and beetles, a Coke that freezes into a slushy when you open it, umbrellas, surgical masks, mystery boxes, pizzas, ties, wigs for dogs, origami, and yes, used women's underwear. I even ordered several meals from a vending machine in Japan!
And You'll Probably Get Weirdly Excited Over the Toilets
Everybody falls in love with Japanese toilets! I feel like such a predictable beast for even including this in my post, but let's face it: Japan's toilets are in a whole other league.
So what's so life-changing about them? They have so many features! As someone who visited the country during winter, I loved that there was a seat warmer. On top of that, there's a built-in bidet that self-cleans between each use and a blow-dryer for afterwards. You can adjust where the water sprays, the temperature of it, and the amount of pressure it applies. You can even play music from the toilet if you don't want anybody to hear what you're doing in there, and some feature a deodoriser, too.
The buttons on the toilet are fairly self-explanatory, but every one I used had a slightly different design and set of features, which kept things fun. Mystery toilet!
As I begin contemplating buying a house within the next couple of years, let me tell you that I'm already thinking about how I'm going to get myself a Japanese toilet for it!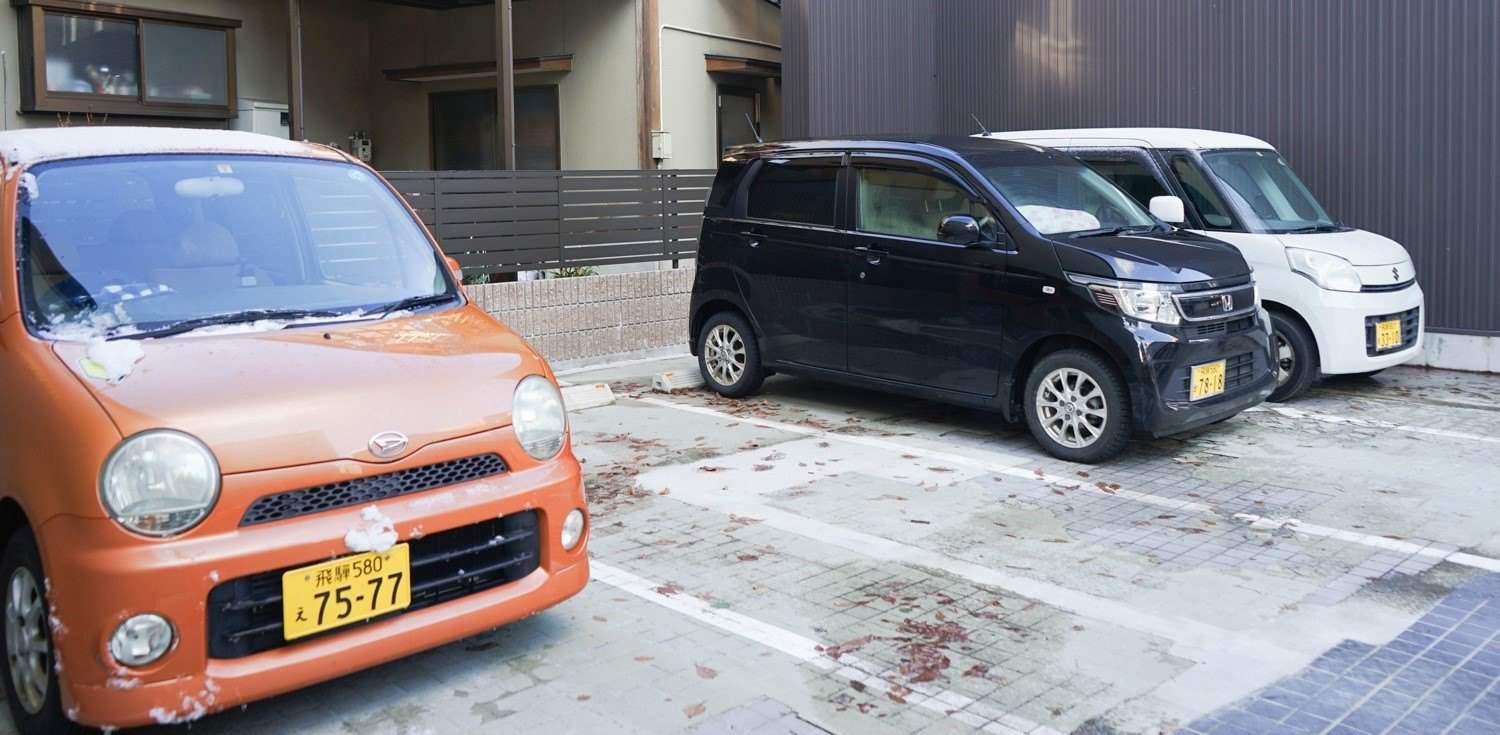 Why Are There So Many Ugly Cars?
Why are the cars in Japan so squished and blocky?!
One of the first things I noticed after arriving in the country was how many odd-looking cars there were. There were so many that looked like this photo: like they'd been plopped into a car crusher for a second, then removed and placed on the streets.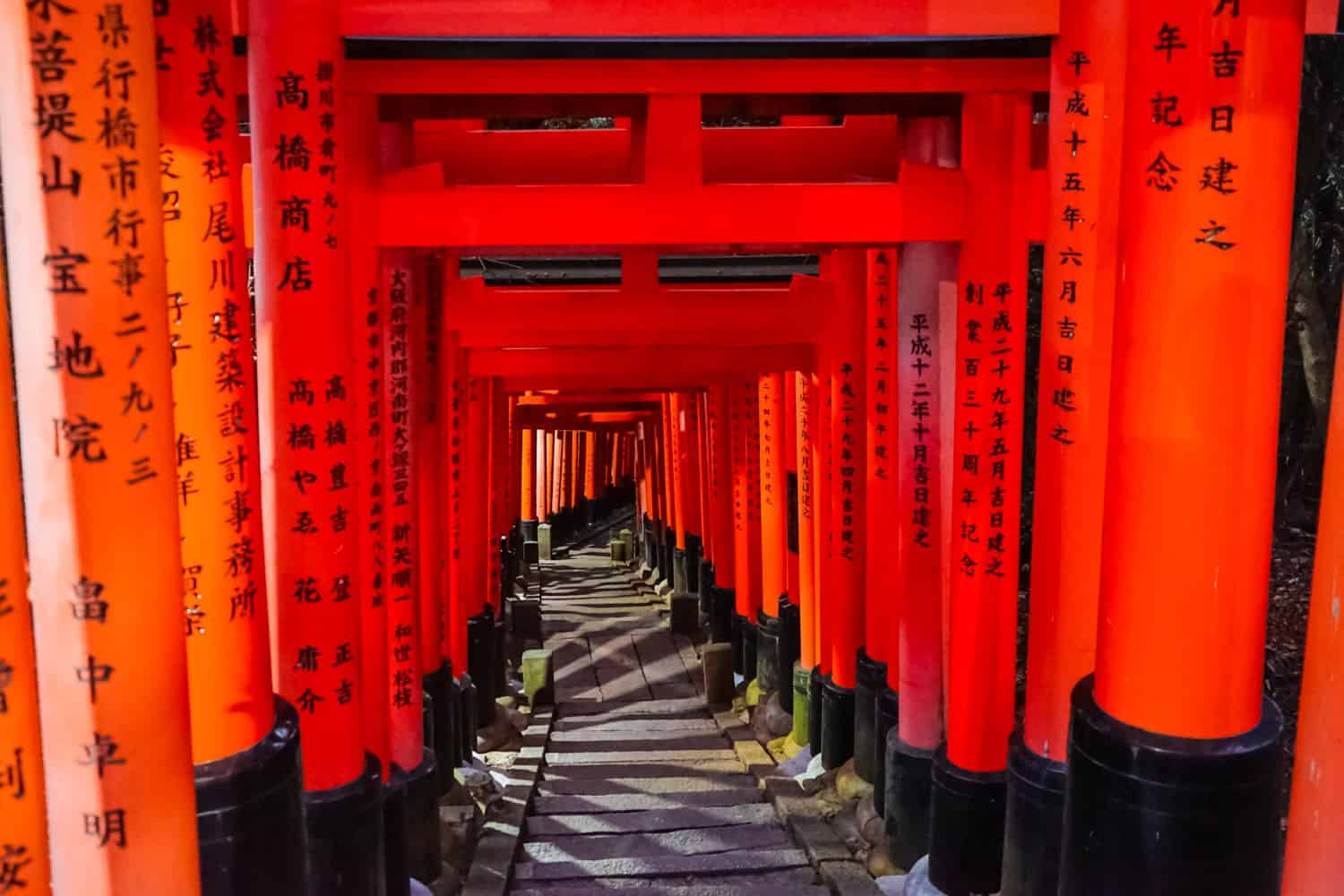 Yeah, It's Fairly Expensive, But Also Not That Expensive
I put off travelling to Japan for years due to one simple reason: I didn't think I could afford it.
To my great surprise, it ended up being much more affordable than I expected! In total, I paid just under $100 a day while travelling as part of a couple on a mid-range budget. That included my rail pass, accommodation in hotels and guesthouses, entrance tickets to temples and attractions, food and drink, and travel insurance. I've definitely visited more expensive countries in the world.
For more information on my expenses, check out my detailed guide on how much it costs to travel in Japan.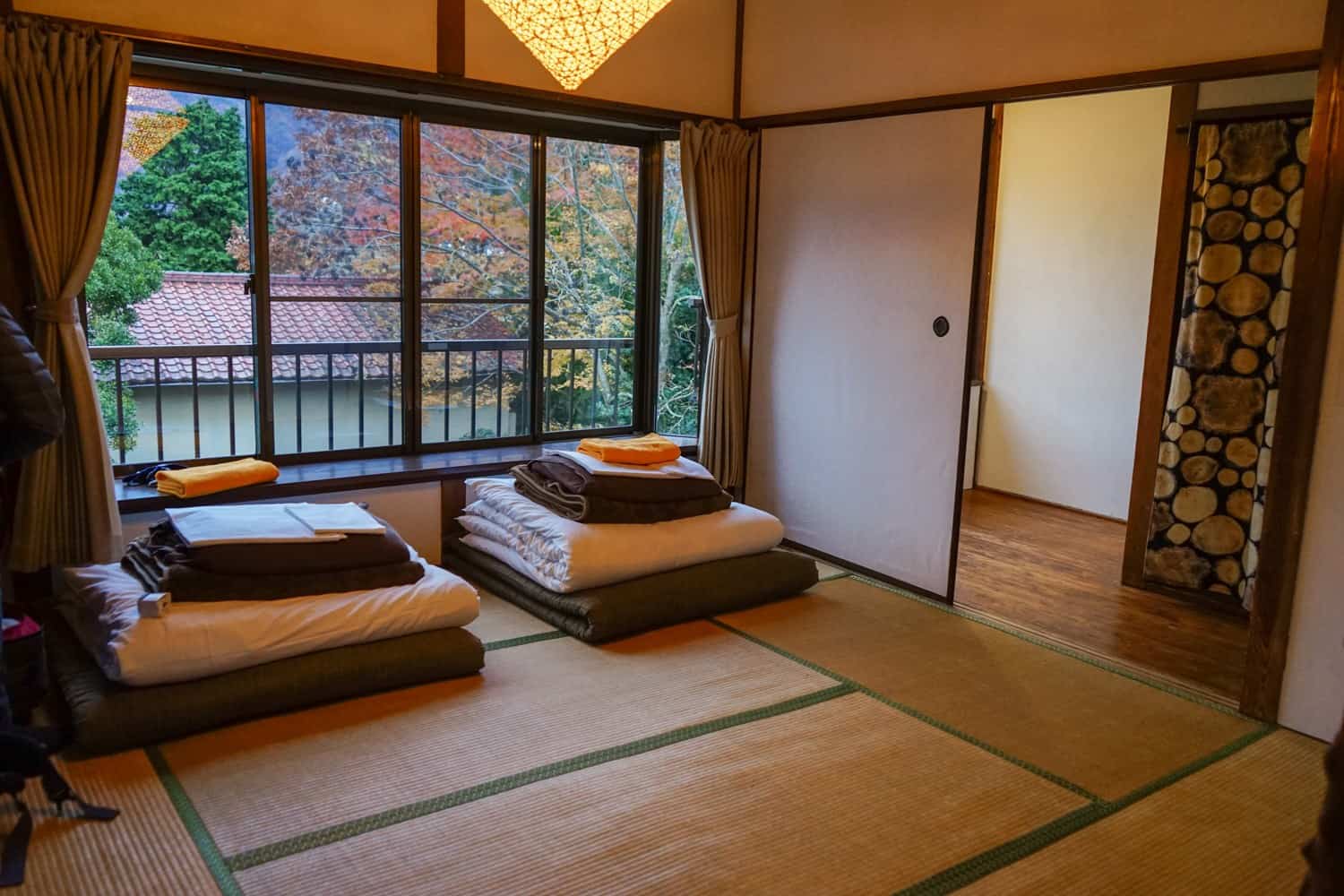 There Are So Many Different Types of Accommodation
One aspect I loved about Japan travel is how many different types of accommodation there are to stay in. I tried to check out as many of them as possible.
I stayed in a capsule hotel, spent a night in a ryokan, slept on a tatami mat floor, hung out in family-run guesthouses, and checked out some pretty hipster hostels.
My biggest surprise was learning that sleeping on a tatami mat was so comfortable! I often opted for the tatami mat rooms over Western-style bedrooms, as they're usually a couple of dollars cheaper, and they worked out to be just as comfortable. I actually found it super cool to be staying in a minimalist room without any furniture! My only complaint was the smell of the tatami mats — most people love it, but I just couldn't get used to it.
Staying in a ryokan was another exciting accommodation experience. These Japanese inns are generally known for being super-expensive, giving you the opportunity to experience a traditional local lifestyle. You'll stay in a tatami mat room, bathe in a communal onsen, and tuck into a kaiseki with the other guests during dinner and breakfast. It was one of the coolest experiences I had in the country.
My final accommodation standout was a capsule hotel. I stayed here more for the novelty than the comfort levels, but it ended up being surprisingly cosy. My room had around 20 beds in small pods, all packed in together, but you still had a lot of privacy. I had my own little light in my capsule, my own power sockets, temperature control, and a curtain to close to keep people from peering in. These are a great way to save money in Japan, so I'd recommend trying them out if you're going to be visiting on a budget.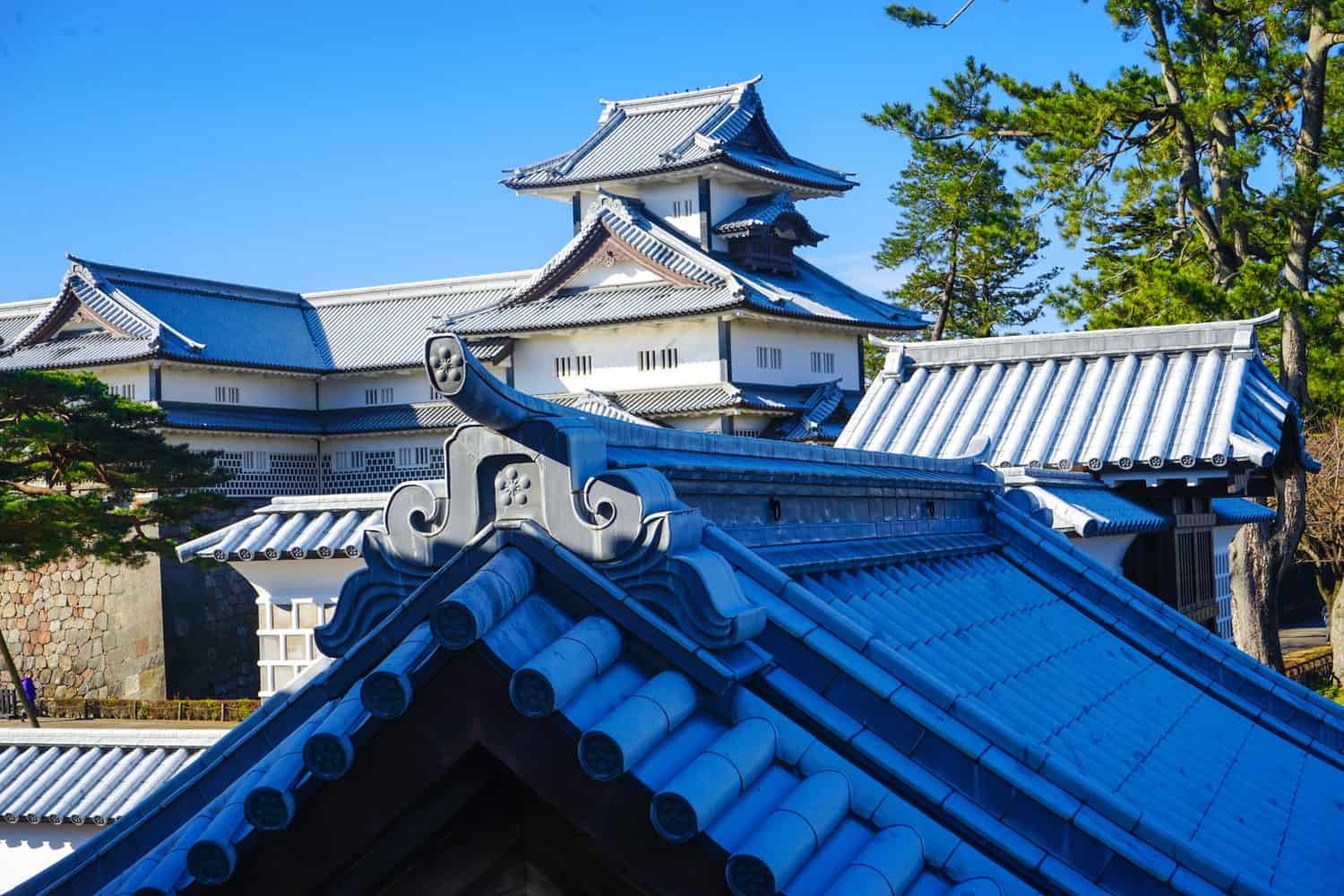 I Felt Super-Safe in Japan
Japan has a reputation for being one of the safest countries in the world, and I certainly never felt in any danger while I was there. I felt perfectly safe exploring the country alone, walking around at night on my own, sleeping on the train with my bags at my feet, and carrying my expensive camera in the open. I felt safer in Japan than anywhere else I've been in the world.
Still, that doesn't mean that you should grow complacent and let your guard down. As with any country in the world, you should still keep watch over your belongings, be wary of complete strangers that are taking a sudden interest in you, and be careful with your alcohol consumption. All that good stuff.
Oh, and you should probably refresh your knowledge on what to do if there's an earthquake before you get there. I experienced my first earthquake in Taiwan and because I grew up in the U.K., had no idea what to do. I remember feeling my bunkbed rattle beneath me as I frantically googled what to do in an earthquake. I should have been better prepared.
My fellow female travellers out there may want to utilise the women-only train carriages during peak travel times to ensure you're away from any wandering hands — this is likely the only safety issue you'll encounter in the country.
Keep your wits about you, take common sense safety measures, and you'll have a wonderful time.
Winter is Going to Be Cold
Japan gets freezing in the winter and scorching in the summer.
I visited in December and was so cold. So much colder than I thought I would be. Although I confess to having little tolerance to the cold, so you'll probably think I was being pathetic. Temperatures hovered around the freezing mark, and it snowed in Hiroshima and Yamanouchi. I regularly wore five layers of clothing and still spent most of my time shivering.
Visiting during summer takes you to the other end of the temperature spectrum. It gets super-hot in the summer months, with temperatures hitting as much 40 degrees (100°F) some years.
This is a destination that's best visited in the spring or autumn.
But the Bonus with that is the Onsens!
One of the huge bonuses to visiting in the winter is getting to dive into Japan's onsen culture. Onsen is the Japanese word for hot spring, and you'll find them scattered all over this volcanic country. Some are outdoors, some are inside, some are found in guesthouses, ryokans, and hotels, some are in public bathhouses, some are public, some are private, some are same sex, some are mixed gender. The only rule is that you have to be naked.
I jumped in an onsen almost every night of my trip and it was so relaxing and comforting to do so. I highly recommend looking for accommodation with on-site onsens, as it allows you a little more privacy. At my hostel in Hakone and my ryokan in Yamanouchi, I got to jump in the private couples onsen with my boyfriend, which was so much fun!
In theory, you're not supposed to use the onsens in Japan if you have tattoos, although the rules have relaxed in recent years. If you have one that can't be covered up with a bandaid, I'd recommend checking out Tattoo Friendly, which lists hundreds of Japanese onsens you can visit if you're inked.
And that was Japan!
This post was so much fun to write! If I'm being honest, I think I could have sat down and written another 3,000 words about my time in Japan — there's just so much to learn from this country.
I can't wait to return.
Have you been to Japan? If not, do you dream of visiting one day?
Related Articles on Japan

🏯 How to Spend Two Weeks in Japan: An Itinerary for First-Time Visitors
💴 The Cost of Travel in Japan: A 2023 Budget Breakdown
🍣 15 Weird and Wonderful Things to Eat in Japan
🎌 23 Incredible Things to Do in Osaka, Japan
😎 Hipster Harajuku: The Coolest Neighbourhood in Tokyo
🦔 Should You Go to a Hedgehog Cafe? My Experience in Japan
🐒 Why Seeing the Snow Monkeys in Japan Sucked
[Photo of busy street in Tokyo via: Sean Pavone/Shutterstock; of the toilet sign via: Akkharat Jarusilawong/Shutterstock; of train in the snow via: Sakarin Sawasdinaka/Shutterstock; of Japanese metro: EQRoy/Shutterstock; of Japanese onsen via: Benoist/Shutterstock]