There are a handful of neighbourhoods I've fallen in love with over my seven years of travel. They're places that have me feeling at home from the second I arrive, spots I continually crave living in, and areas that are crammed full of cosy cafes, quirky bars, thriving food scenes, and interesting street art.
There's Fitzroy in Melbourne, Brixton in London, Principe Real in Lisbon, Hongdae in Seoul, La Latina in Madrid, Ari in Bangkok, Stokes Croft in Bristol.
And now, the Harajuku neighbourhood of Tokyo.
I fell in love within seconds.
I knew little about this quirky neighbourhood before arriving, aside from Gwen Stefani's problematic Harajuku Girls, so full-on anticipated skipping through a colourful cartoon-like network of streets, all of them full of mind-blowing fashion, wild hairstyles, Lolitas, and all the kawaii you can imagine. I thought it would be fun for photo-taking, but expected it to be a caricature of the 90's counterculture scene that made Harajuku so famous.
When I first arrived, I had to check my map to see where I was, because I could see none of the vibrance. Around me, locals wore dark jeans and black coats, and the sea of technicolour I had been expecting was more like a lake of neutrality. The neighbourhood was still, calm, and surprisingly hipster.
It reminded me of some of the places I mentioned at the start of this post.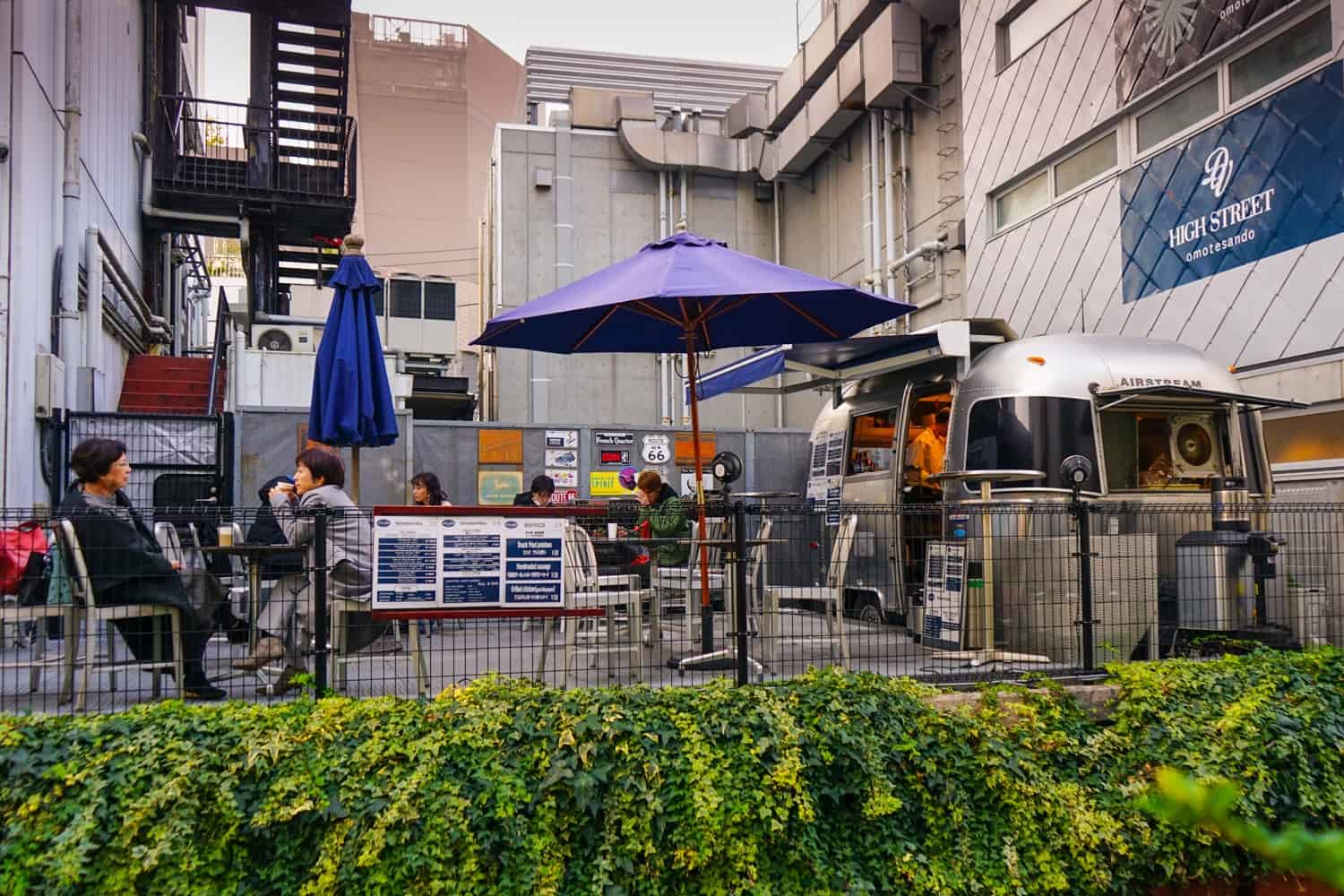 "Shit, I love it here," I announced to Dave as we passed R/O-426: an airstream trailer serving coffees in the chilly Tokyo air. We'd only wandered down a couple of streets at this point, but I was already falling for Harajuku's cafe scene.
After slurping on twelve one too many bowls of ramen during our first couple days in Tokyo, we were in search of a paleo-ish breakfast, and I'd spotted a promising-sounding spot in Harajuku. Mr Farmer offered dishes that were overpriced but healthy, and the food was exactly what we had been hoping for. Dave's chicken even came with a tree in it.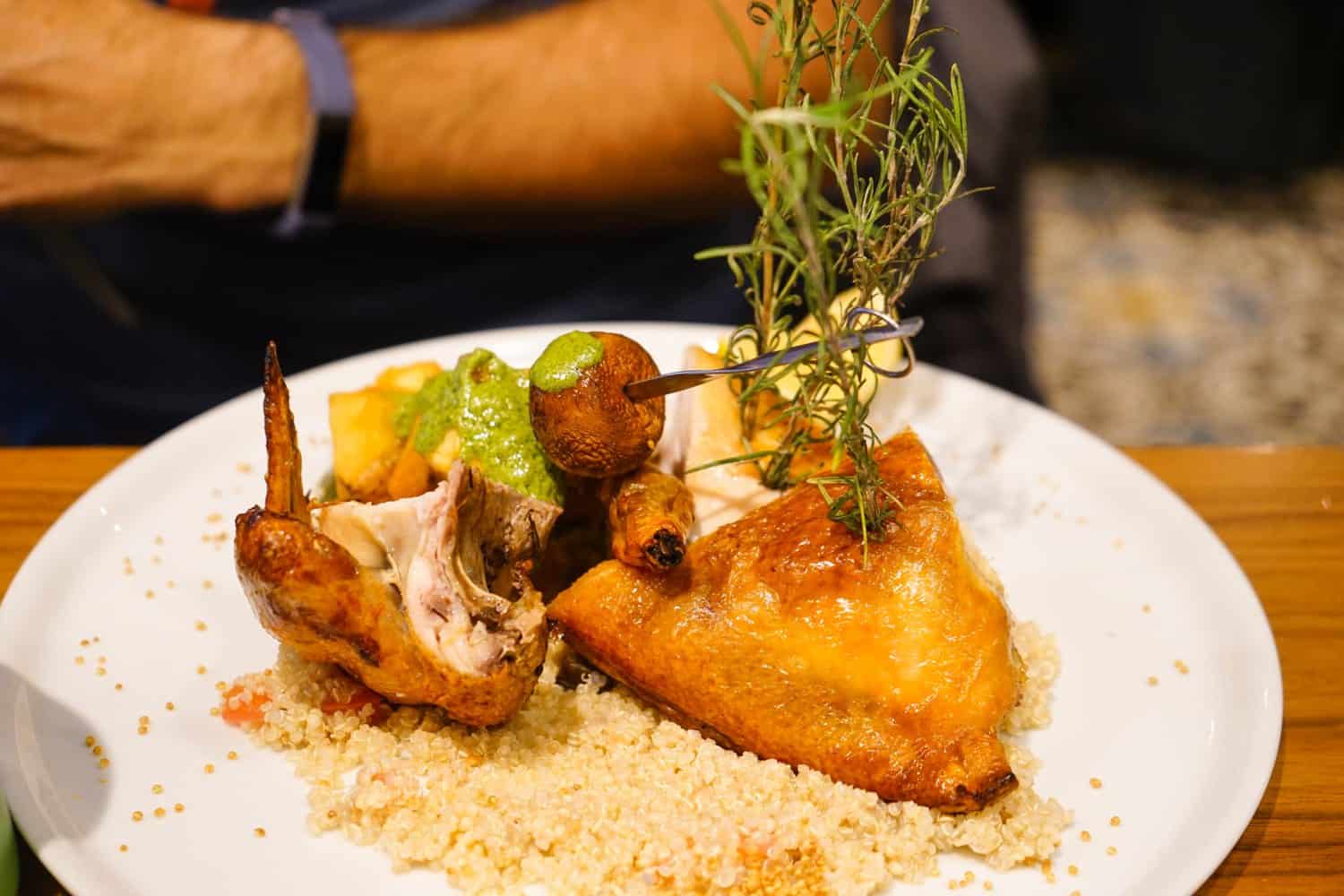 Back on the streets, I ogled every cafe, bar, and vintage store I passed. Behind shiny glass storefronts, I spotted motorbikes and surfboards, loud music and hipster teenagers, and at Deus Ex Machina, I surrounded myself by all four. Harajuku is one of the few places in Japan where you can easily find dairy-alternative milks, which was an enormous bonus for my lactose-intolerant boyfriend.
We stumbled upon Desolation Row, a store that was a treasure trove of vintage clothing that was shrouded in rusting Americana signs, then wandered through Big Love Records, a cosy indie record store that had a bar inside for customers. A bar inside a vinyl store! You can't get more hipster than that.
Next, we walked past a co-working space and I stopped to look through the prices as though I was one day going to live in Harajuku. I was already kind of wishing I did.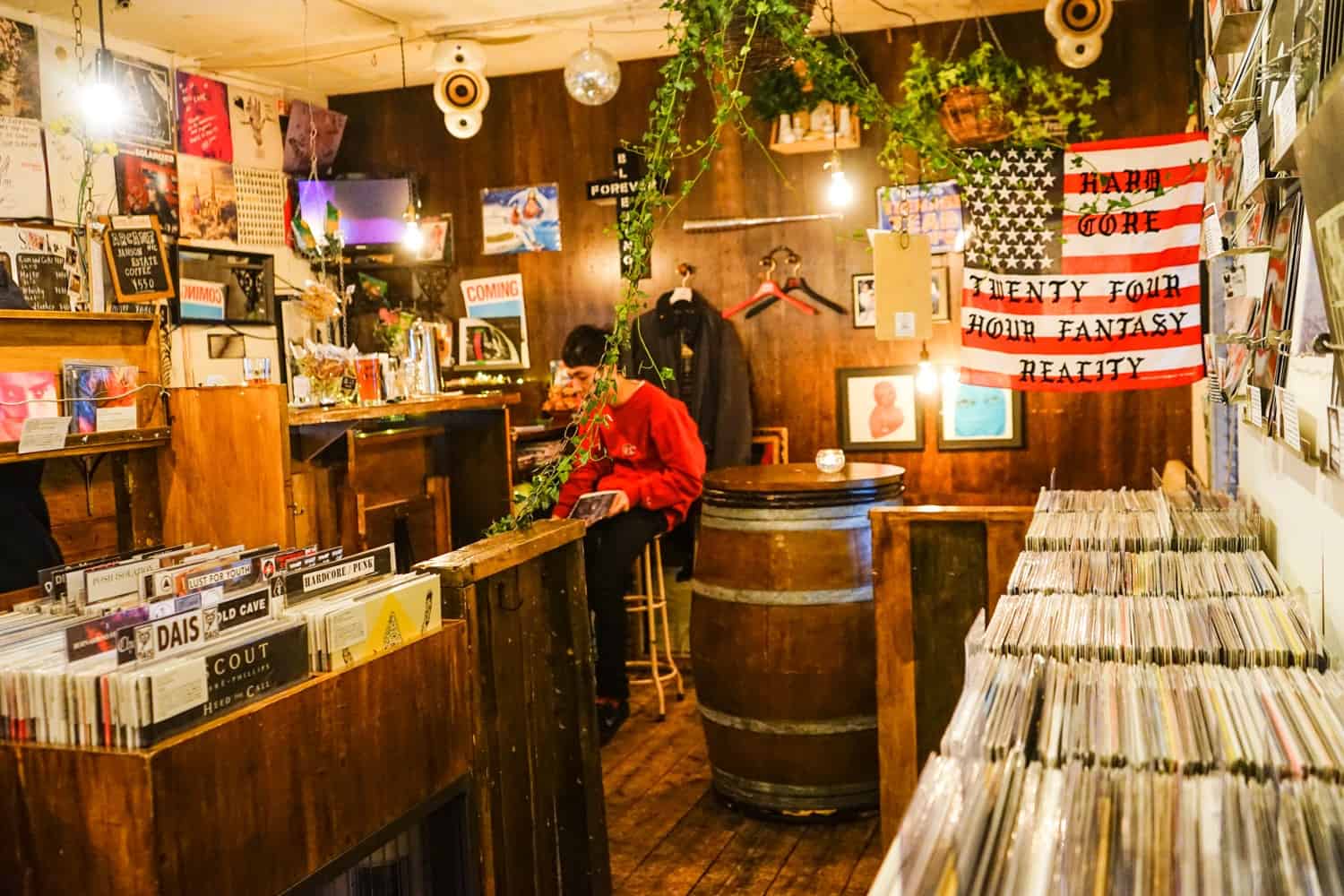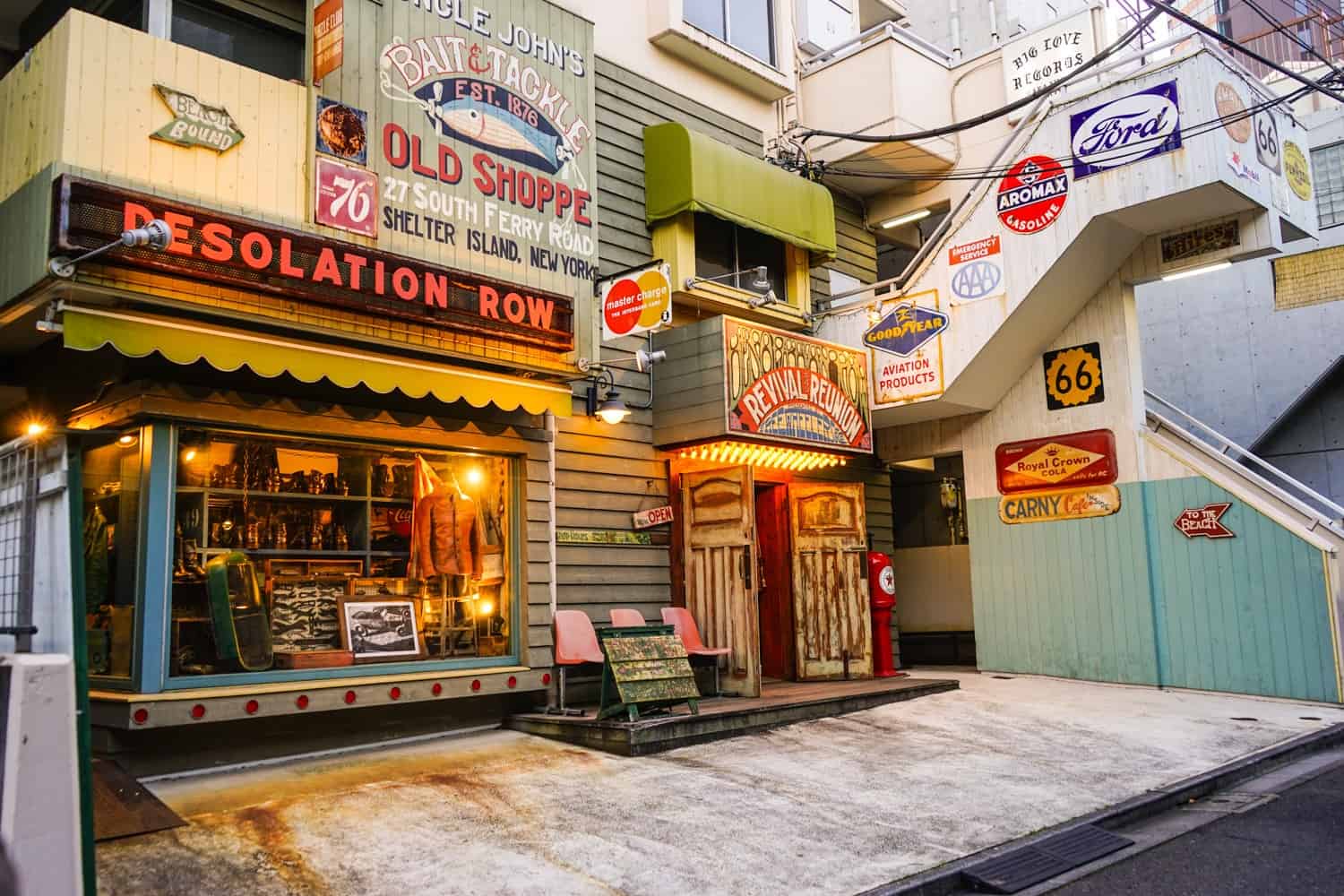 Harajuku was nothing like the cotton candy-fuelled daydream I'd imagined it to be, so I made my way over to Takeshita Street. Even in the middle of winter, it was one of the most crowded streets I've ever walked down. There were crepes and pounding music, cotton candy the size of your torso, stores crammed full of cheap clothes, and so much pink. I bought six pairs of socks adorned with grinning alpacas as a souvenir.
The street was tacky, so we left, confused and wondering where all the boundary-pushing locals were hiding. Almost everyone we passed was wearing the same clothes as we were. There was even an enormous H&M.
I wondered if the fact that we were there in December made a difference. It was freezing in Tokyo while we were in town, and I can understand why everyone would want to bundle beneath 40 layers to keep warm.
Later, as I read article after article, I discovered that a change has been underfoot in Harajuku for almost 20 years. These days, you're more likely to find teenagers wearing Uniqlo over unique, unusual outfits. Fashion photographer Shoichi Aoki, who built his name on profiling Harajuku style, was interviewed in a Quartz article in 2017 and stated there are no longer enough fashionable people in Harajuku for him to continue covering their looks. The article goes on to say:
The exact reasons for the decline of Harajuku's unique style aren't entirely clear. Aoki describes the 1998 closure of his subjects' Sunday gathering spot, the Hokosha Tengoku "pedestrian paradise," as a punch to the chest. After that, the area lost some of its magnetism, and international fashion chains had started moving in. "This small fountainhead was overwhelmed with callous businesses," he says.

It's possible, too, that as is often the case when a trend becomes cool, those who were on its vanguard moved on as it became too popular, and it began to collapse.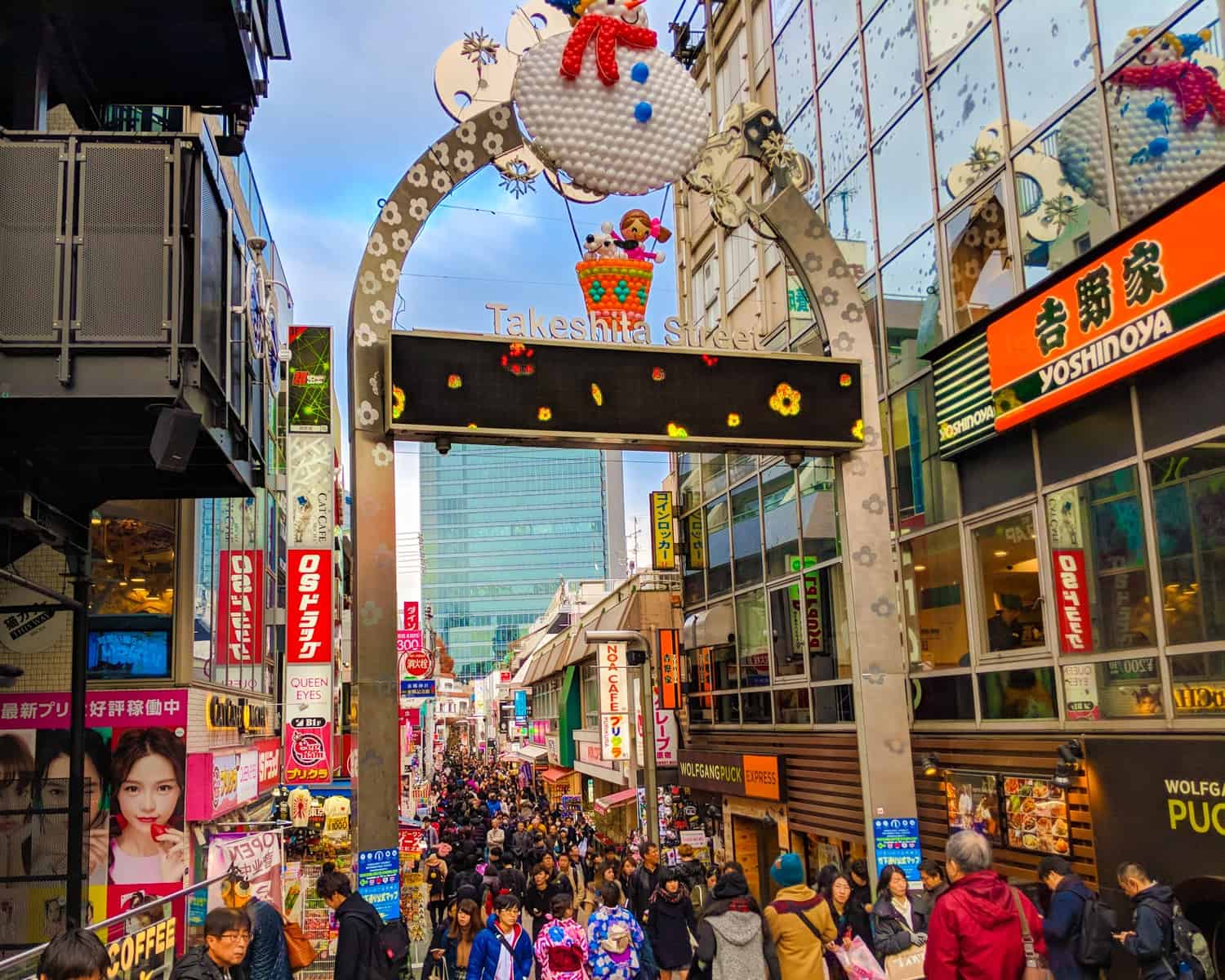 Pondering this change, we joined the queue outside Gyoza Lou because when it's cold in Japan, you crave dumplings. Despite it being 3:30pm and supposedly one of the quietest times of to visit, we waited 20 minutes to reach the entrance.
We opted for six steamed dumplings with garlic and chives, and 12 pan-fried dumplings, then took a seat inside the cosy restaurant. Beside us, local businessmen and twenty-somethings smoked cigarettes and drank beer, and after we polished off our 18 dumplings, we ordered another round of 12.
We definitely didn't need them, but did we want them? Of course.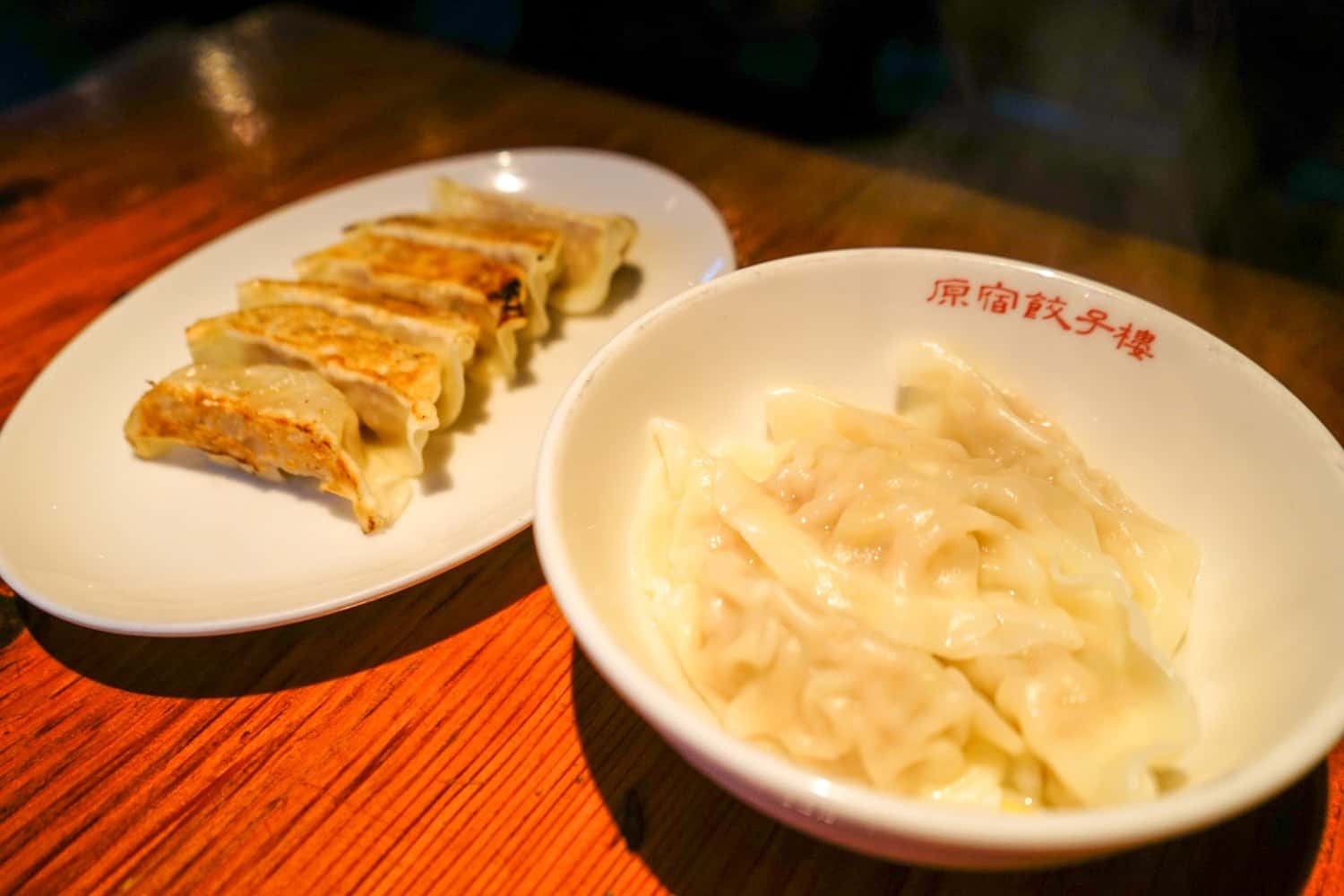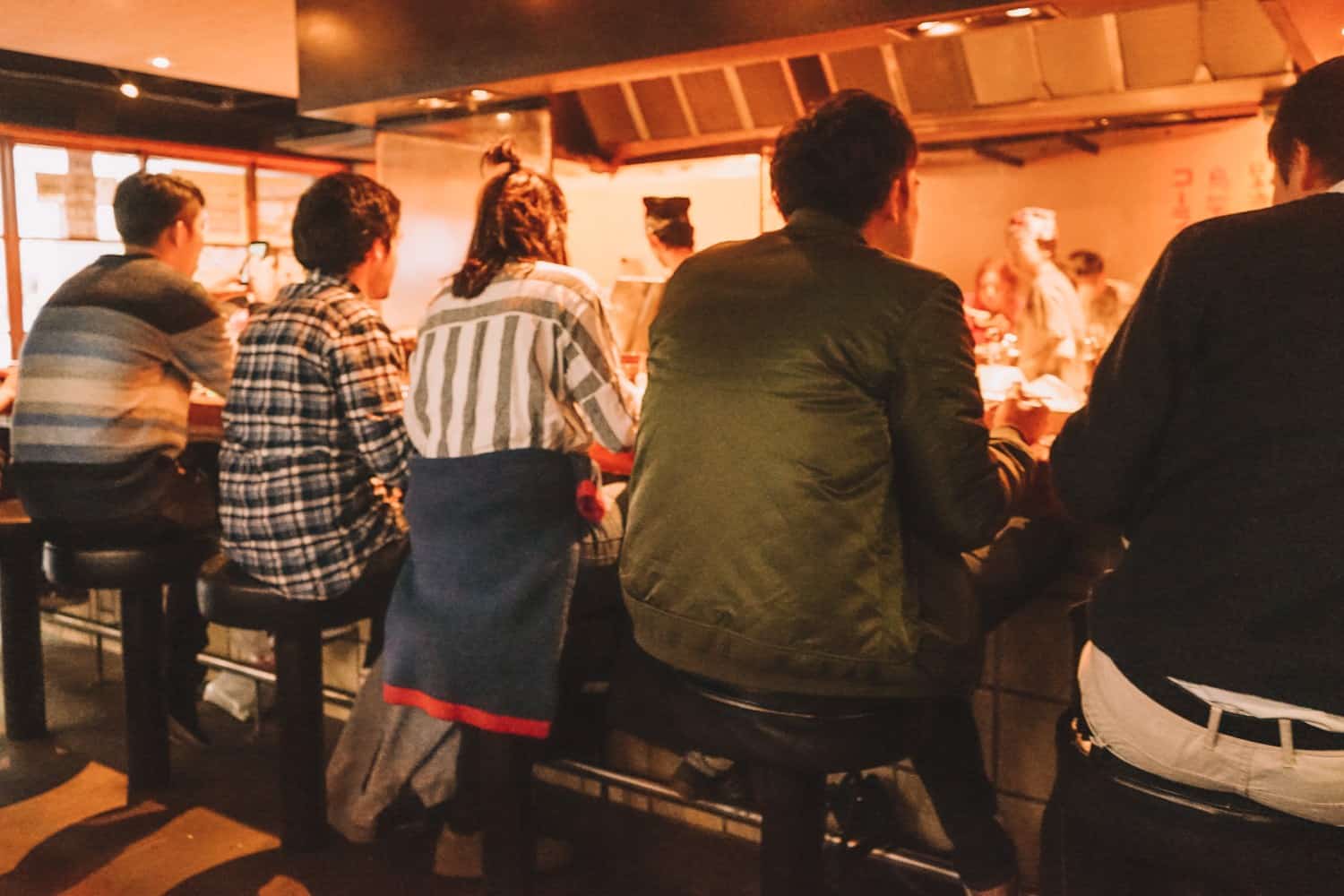 Long-time readers will know I'm always down for a themed restaurant to break up my explorations, and Japan is home to dozens of animal cafes. You've likely heard of cat cafes and dog cafes before, but what about owl cafes? Rabbit cafes? Otter cafes? Iguana cafes? Goddamn penguin cafes?
It's unsurprising that the vast majority of these cafes are unethical, and I immediately scratched them off my Japan bucket list. But there was one type of cafe that received great reviews, was praised for its ethics, and offered guests the chance to get up and close and personal with one of my favourite animals.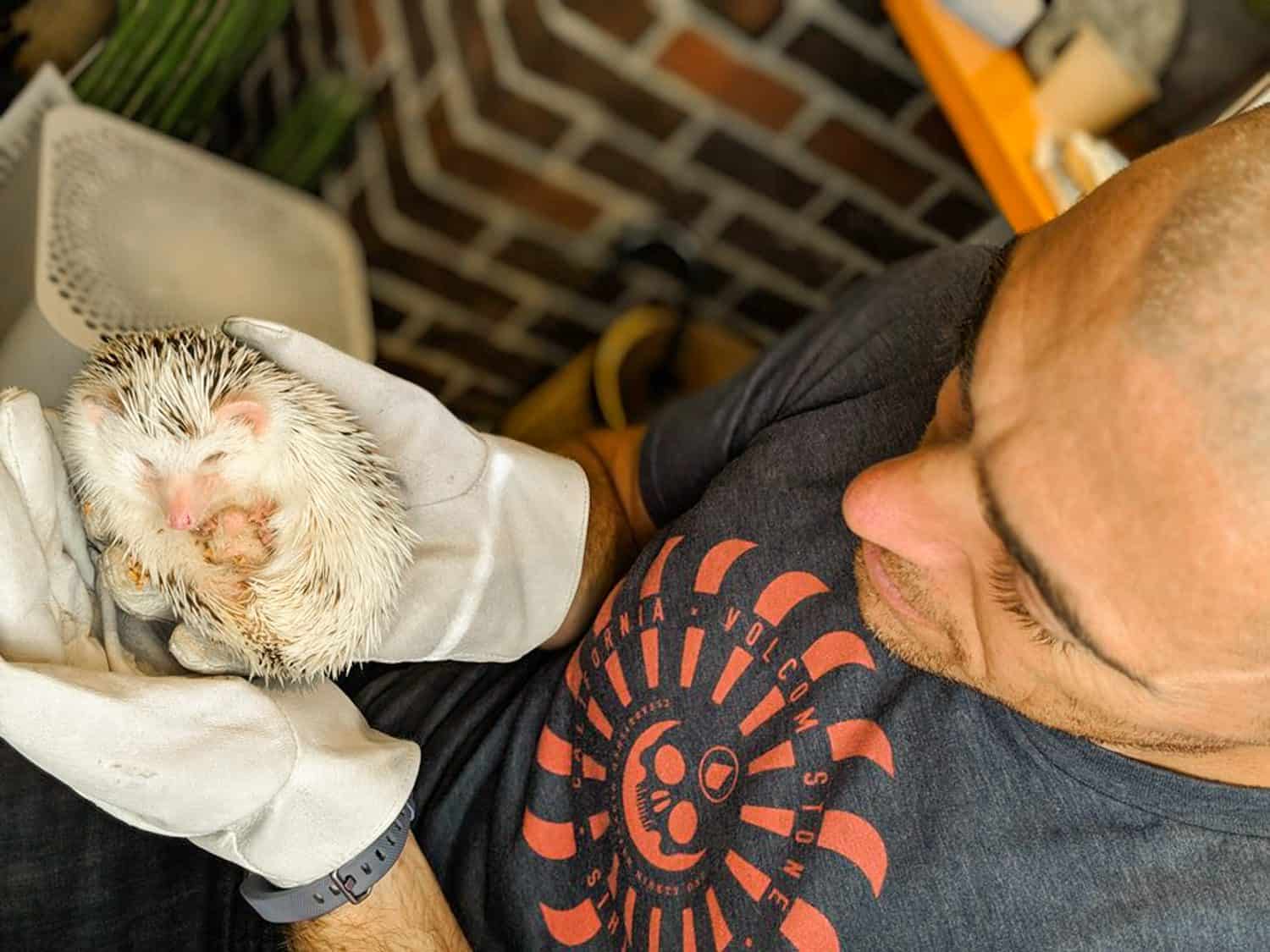 I'll be writing about my hedgehog cafe experience in detail later this week, so for now, let me just say, squeeeeeee!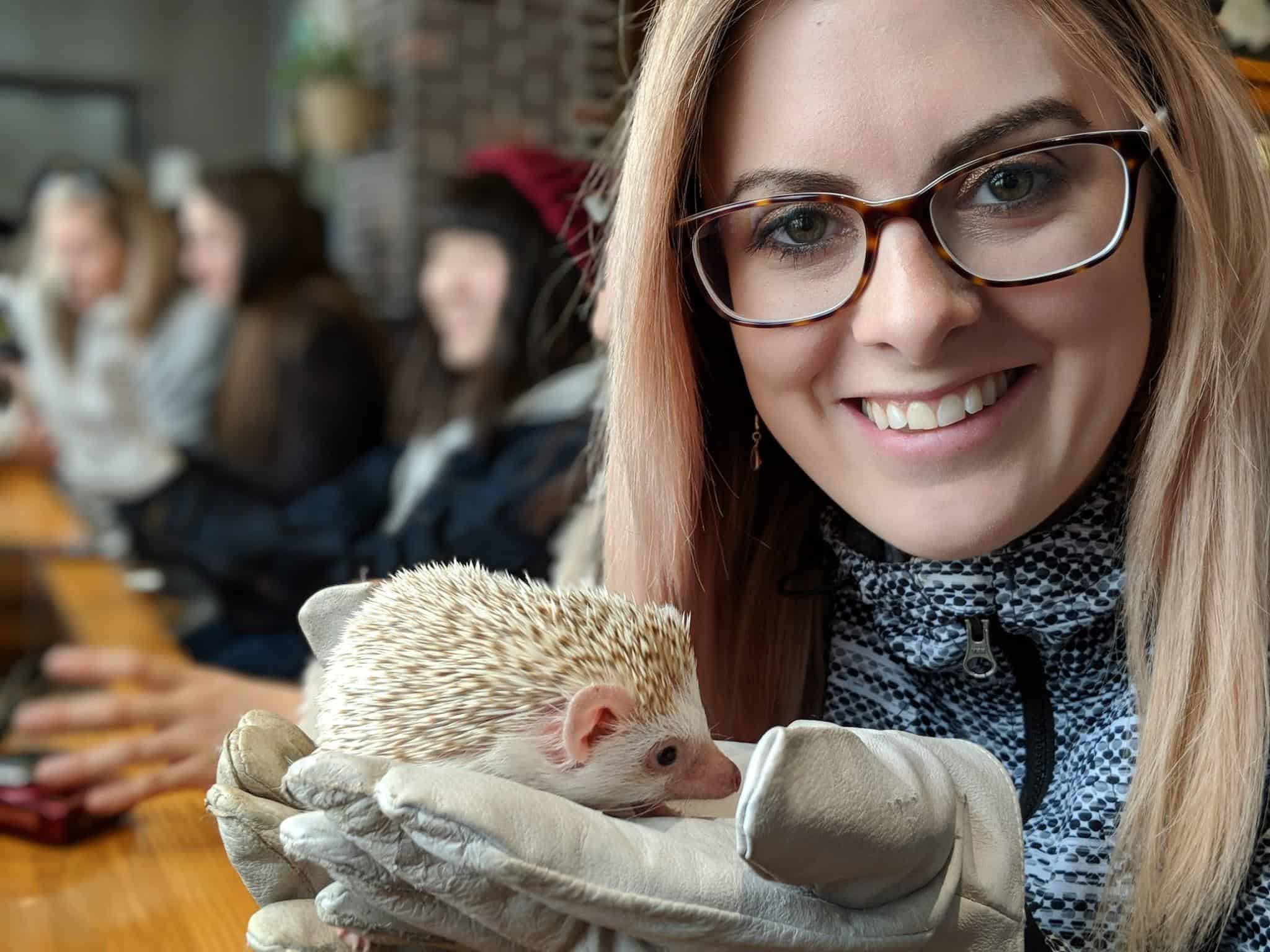 I want to live in Harajuku.
I knew I'd have a good quality of life there — I'd have hipster coffee shops, a co-working space to work from, cosy bars to spend my evenings in, and access to amazing local food. I'd be close to Shibuya where I could buy anything I dreamed of. A few hours from Osaka, which is my new favourite food city in the world.
It would be an expensive quality of life, though.
When it comes to travel plans for this year, I planned to first quarter of 2018 in Southeast Asia. After spending the day in Harajuku, however, Dave and I turned to each other and decided to cut out one month from Southeast Asia and spend it in this Tokyo neighbourhood instead.
And then we looked at the prices.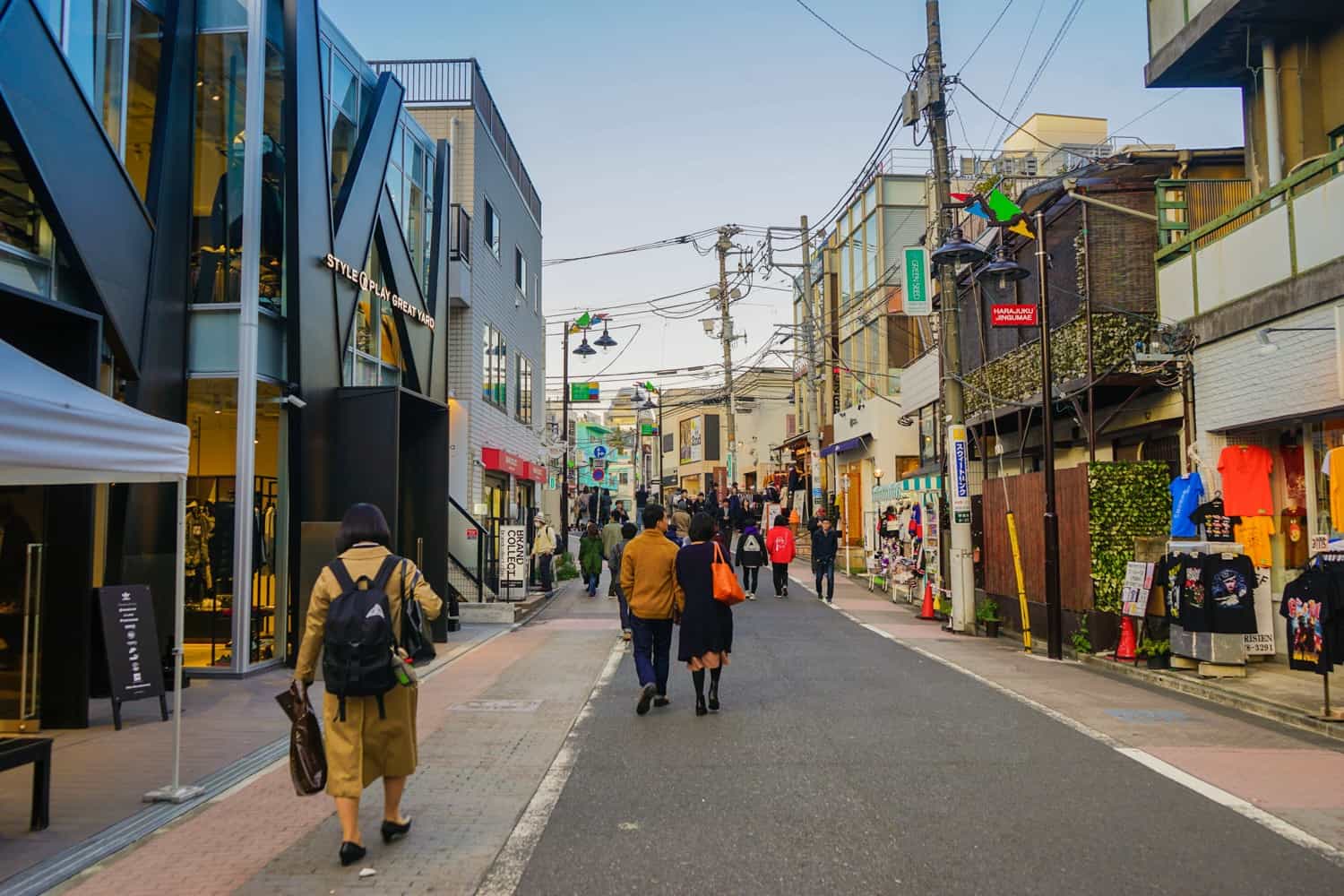 An entire apartment on Airbnb goes for a minimum of $2,000 a month and it would be a studio the size of a teeny-tiny box. Living in Harajuku would be terrible value for money.
Part of me wanted to go for it, to go, because if we end up living in the UK, Australia, or New Zealand, that'd be our monthly rent anyway. So if we can afford it there, we can afford it here. But then I'm like, do I really want to spend $2,000 to live in an apartment that's essentially a bed, a shower, and a microwave? Melbourne is expensive, but I'd get a decent apartment for my money rather than a single room I wouldn't want to spend any time in.
In the end, we opted not to return to Harajuku on this trip, but that doesn't mean we won't head back in the future.
Like so many other places around the world, I'll add it to my list of favourite neighbourhoods and dream of one day spending several months living in this cool area of Tokyo that felt strangely like home.
Have you been to Harajuku?
Related Articles on Japan

🇯🇵 What's it Like to Travel in Japan?
🏯 How to Spend Two Weeks in Japan: An Itinerary for First-Time Visitors
💴 The Cost of Travel in Japan: A 2023 Budget Breakdown
🍣 15 Weird and Wonderful Things to Eat in Japan
🎌 23 Incredible Things to Do in Osaka, Japan
🦔 Should You Go to a Hedgehog Cafe? My Experience in Japan
🐒 Why Seeing the Snow Monkeys in Japan Sucked