Taipei is the land of themed restaurants.
After visiting the Hello Kitty restaurant on my first day in Taiwan, I quickly developed an obsession with these restaurants and made it my mission to visit as many as possible during my time here. A quick search online showed me that there were hundreds of them to choose from, and I got to compiling my list of must-visit places.
Next stop: the hospital themed restaurant.
Before we left, the hostel staff seemed surprised when we told them of our plans for that evening – according to them, it was very rare to find any female customers in the restaurant.
As soon as we arrived we found out why: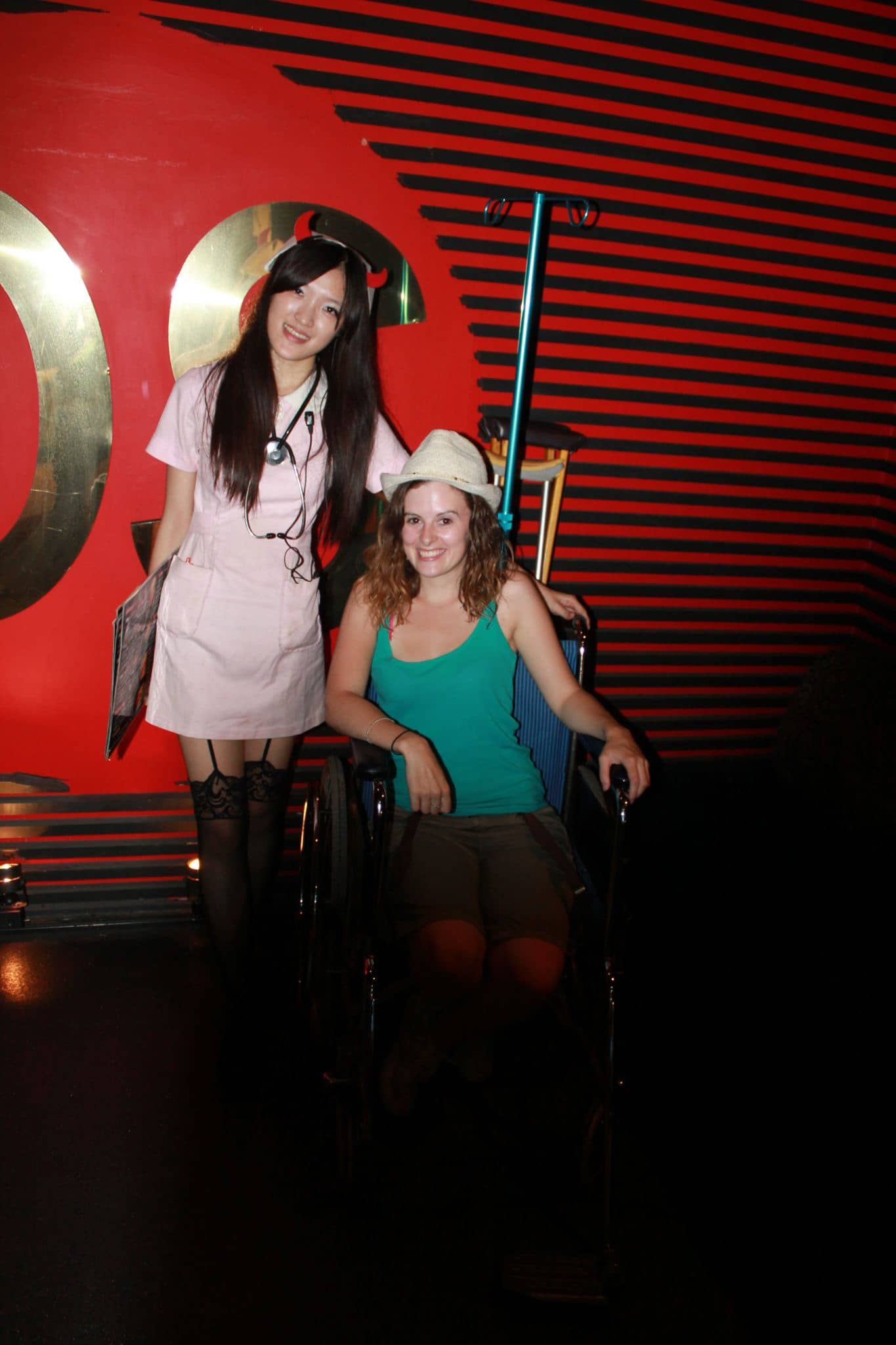 The waitresses were all dressed as sexy nurses!
With their stockings and suspenders, their short uniforms and bunny ears/devil horns combination, I felt like I'd wandered onto the set of a bizarre nurse themed porno.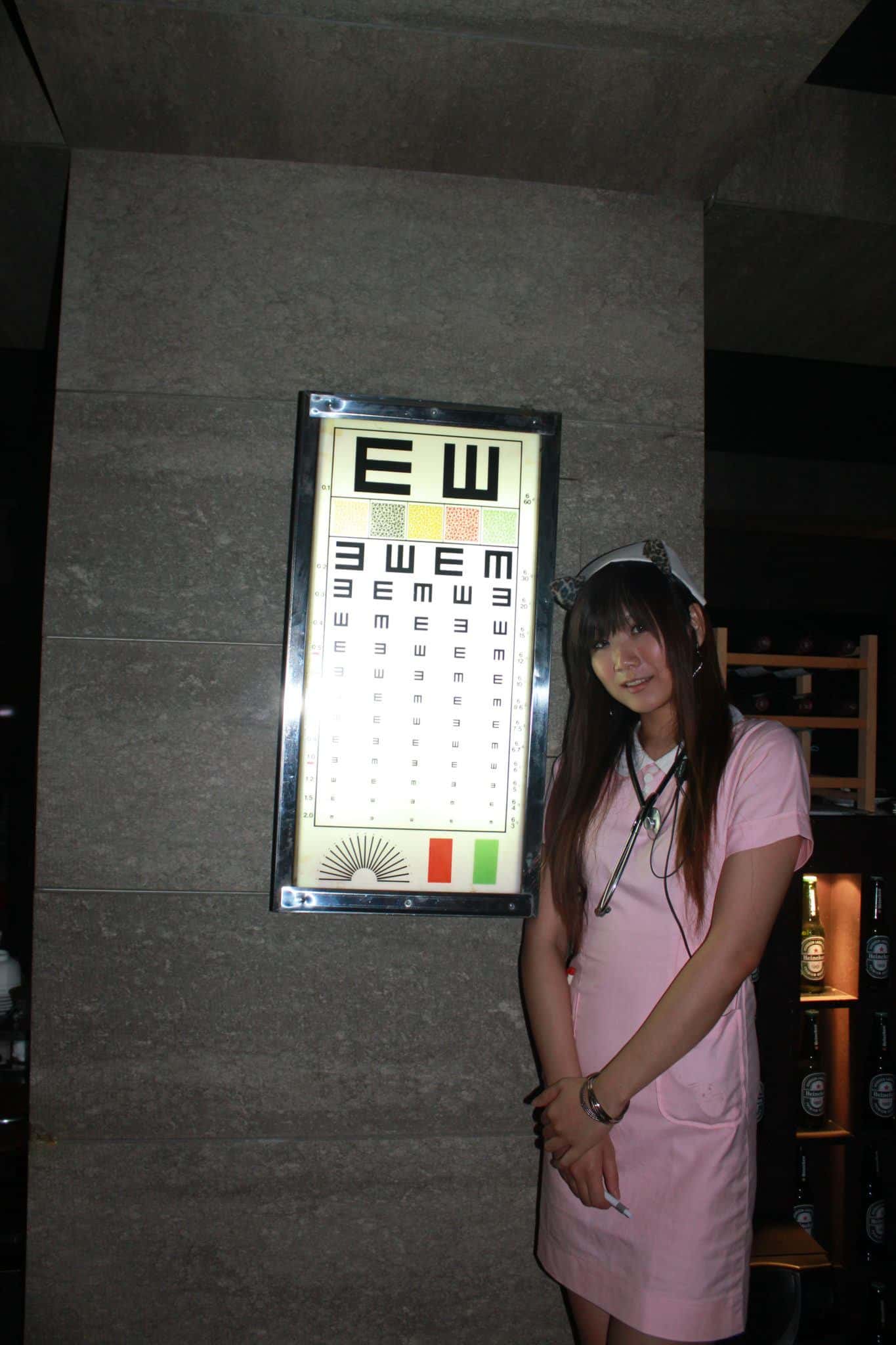 We were led to our table by an extremely friendly waitress/nurse who was more than happy to pose ridiculously for a thousand photos with us. The table itself turned out to be a metal hospital bed and had a pole nearby to hang IV drips of alcohol from.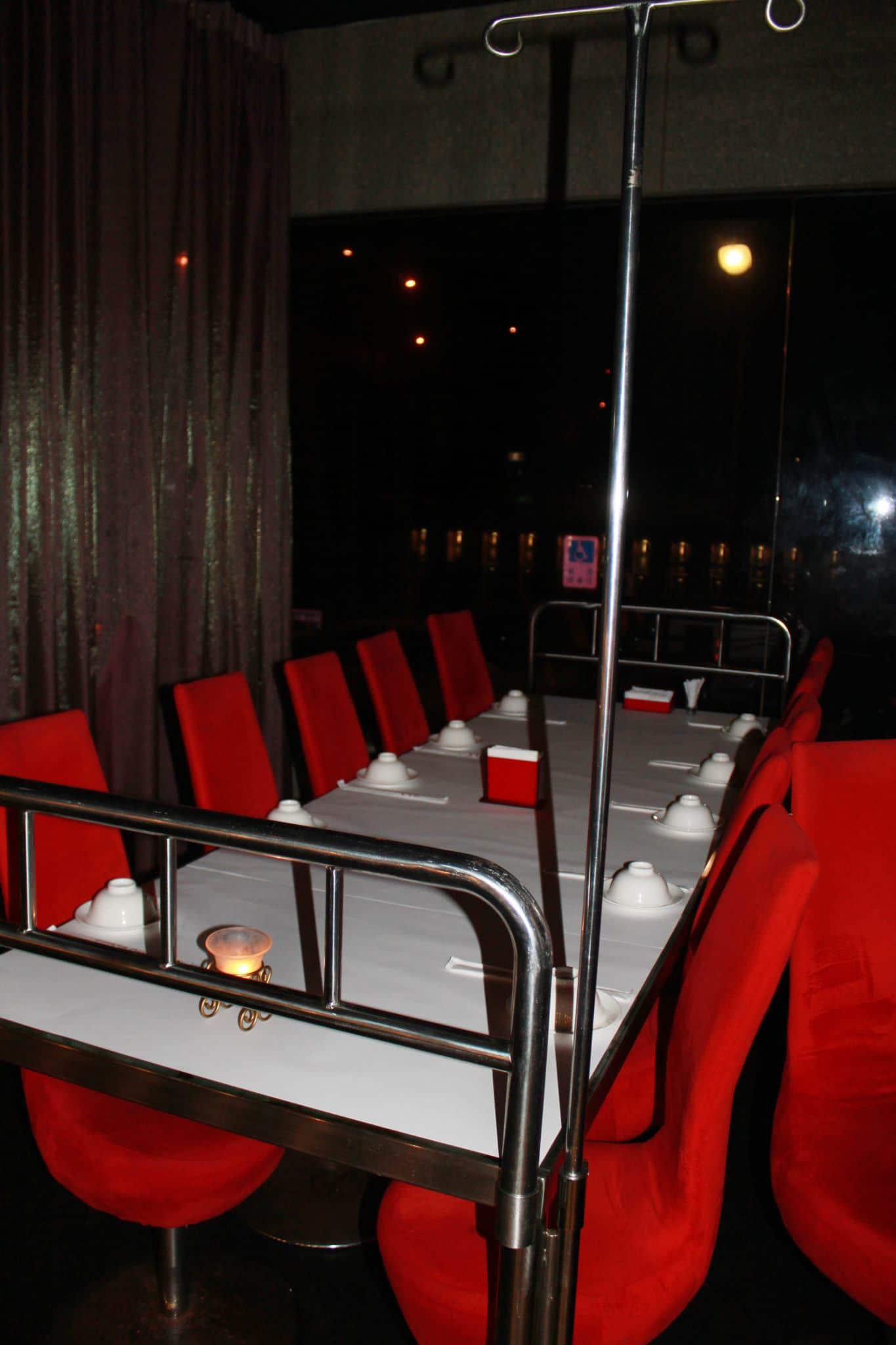 Unsurprisingly, the restaurant was decorated with as many over the top themed items as possible. There were x-ray scans on the wall, as well as crutches and plaster casts. Even the toilets were brilliantly labelled as "The Emergency Room"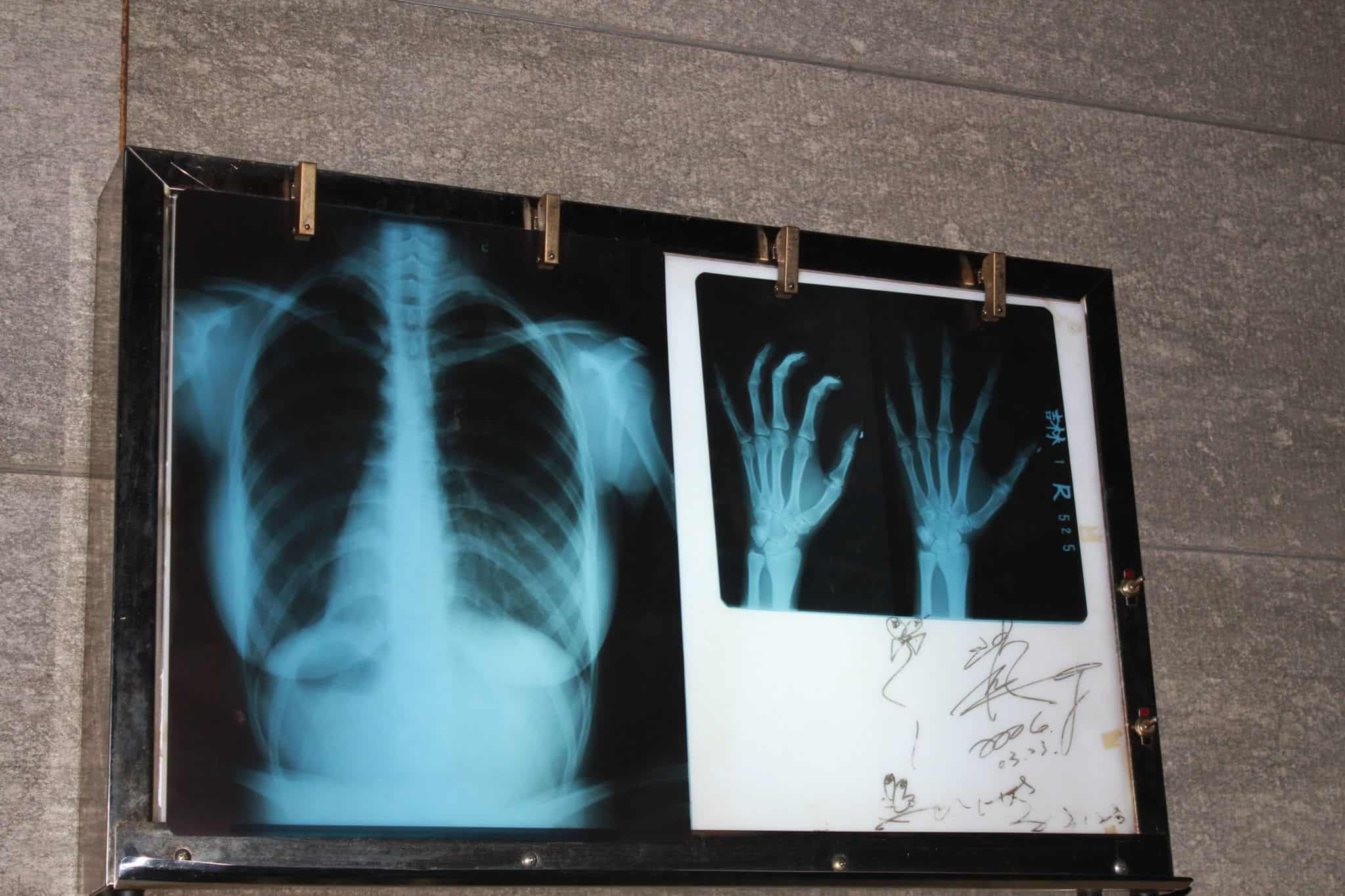 Drinks were brought around on hospital trolleys once you had ordered from the drinks menu of "medicines". The drinks themselves had names such as Tetanus, Vitamin A, Tranquiliser or Contraceptive. Depending on which drink you ordered they were either served to you via test tube or syringe.
The food was surprisingly good for a themed restaurant – normally you pay for the experience as opposed to the food quality, but both were excellent here. I ordered the boneless chicken, and despite having LOTS of bones, it was really delicious.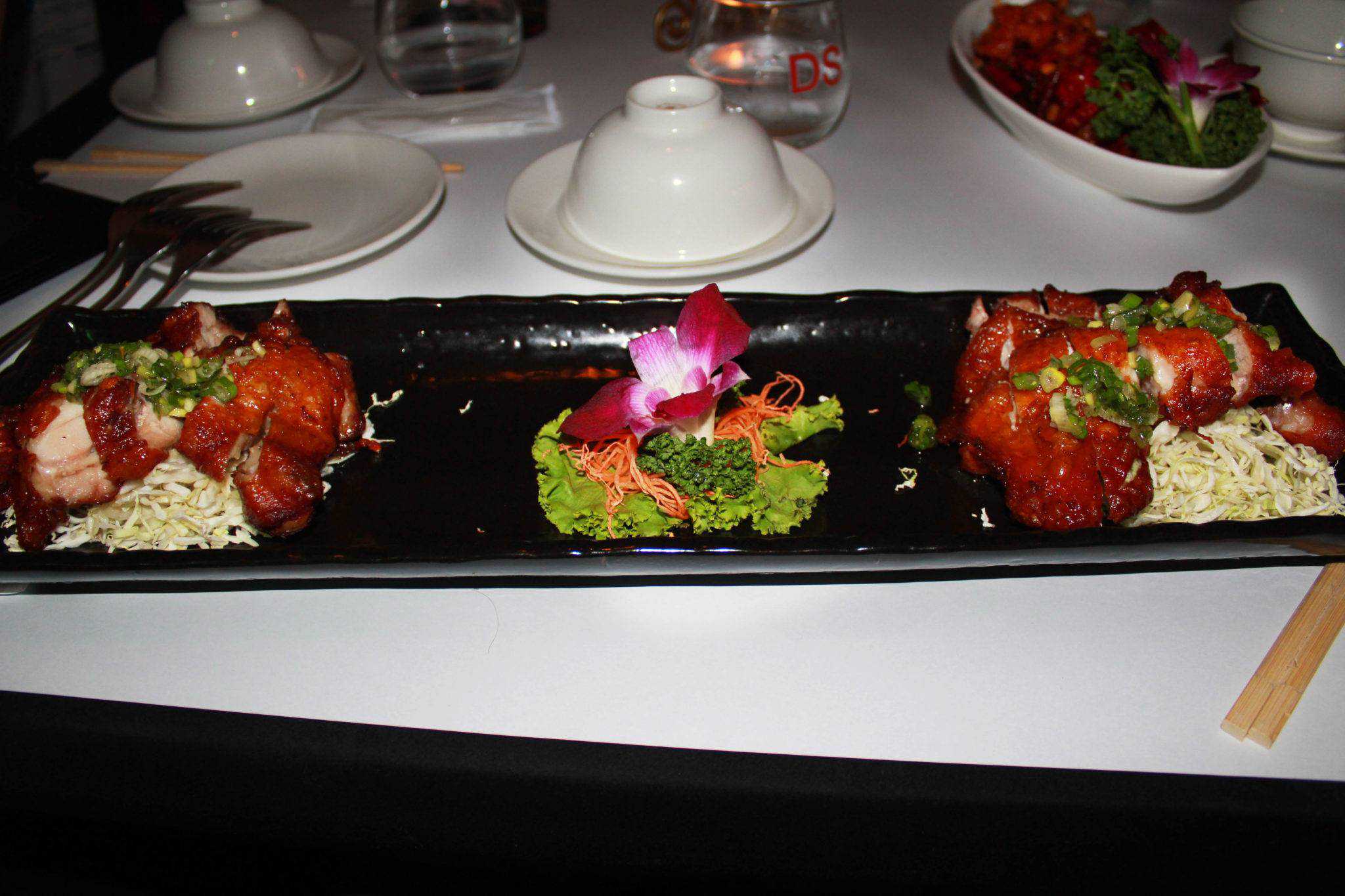 If you ordered beer it was placed in a container above your table and the nurse would administer it to you via IV drip.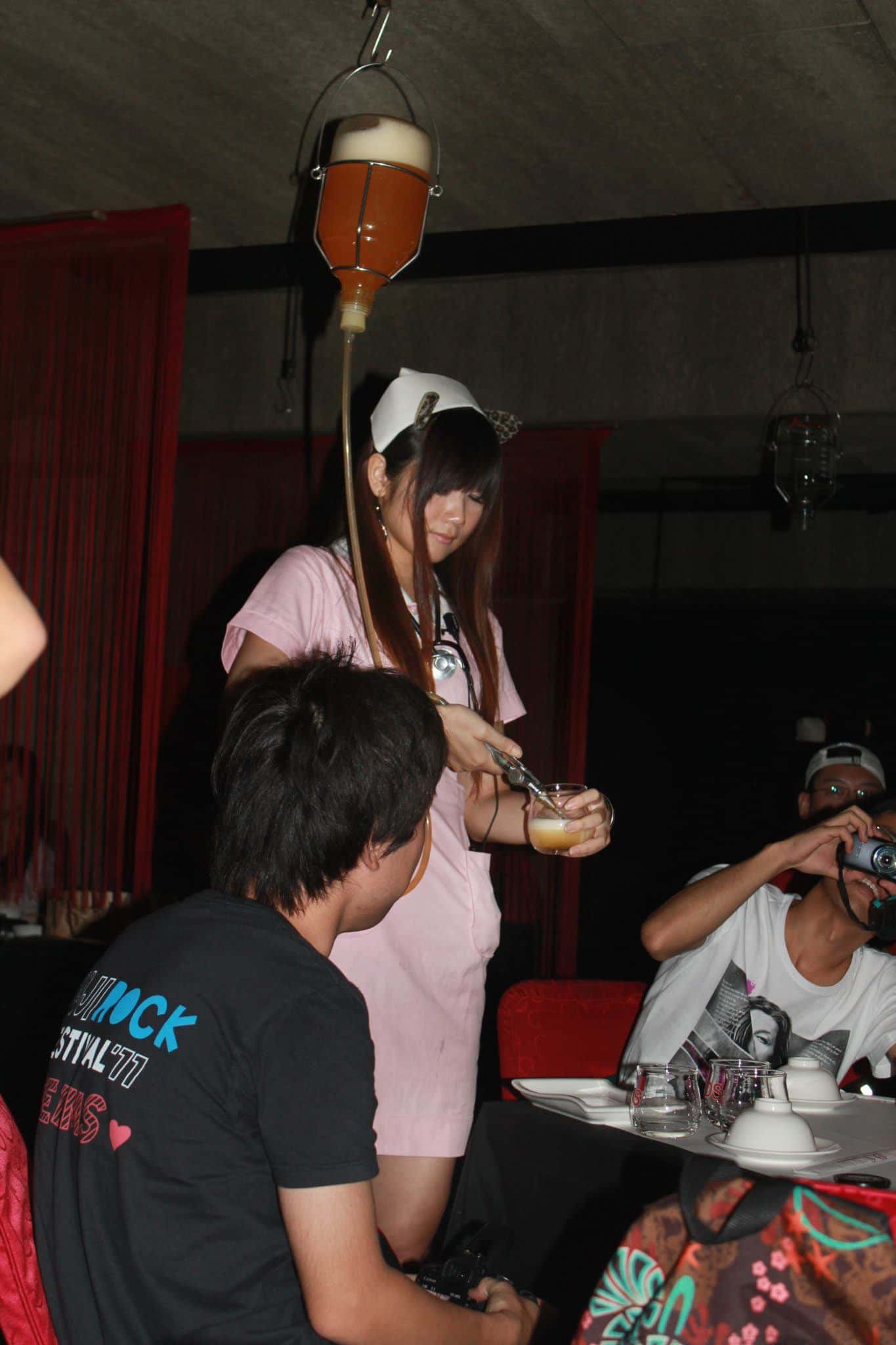 After we finished our meal, the nurses bought out an after dinner game (something that I found to be very popular in Taiwan). It consisted of 5 mystery syringes – 3 syringes containing a pleasant tasting liquid, and 2 syringes containing something horrible. The rules were that if you managed to roll an even number the nurse would squirt the nice tasting liquid in your mouth, but rolling an odd number meant that you'd have the disgusting drink forced upon you.
We all took turns rolling the two dice. Of course, I ended up rolling two odd numbers and therefore ended up with both of the scary syringes. I had absolutely no idea what they contained and so needless to say, I was terrified:
And what did they turn out to be?
One contained soy sauce, and the other contained vinegar…
Apart from my dreadful experience with the soy sauce and vinegar, visiting the hospital themed restaurant was one of my favourite nights out in Taipei, and I'd definitely go back again. Would you like to eat dinner whilst being surrounded by items you associate with illness and death?!
____________________
The hospital restaurant is called D.S. Music Restaurant and can be found on Xin Sheng North Road. It is open from 6pm – 2:30am Monday – Friday and until 4am on Saturday. The average meal price is NT$300 – NT$500 per person.
Related Articles on Taiwan

💗 Why Taiwan is My Favourite Place in the World
👯‍♀️ Taiwan Has the Friendliest People in the World
💰 The Cost of Travel in Taiwan: A 2023 Budget Breakdown
🧳 How to Pack for a Trip to Taiwan
🏙 26 Incredible Things to Do in Taipei, Taiwan
🇹🇼 The Incredible Temples of Lotus Pond, Taiwan
🎀 Tickled Pink at the Barbie Cafe in Taipei
😽 The Hello Kitty Restaurant in Taipei