First of all let me state that I am not a fan Hello Kitty. I don't understand why people my own age have such an obsession with it.
So how on earth did I find myself in the Hello Kitty restaurant of Taipei excitedly ordering a cartoon cat shaped cake?
Good question.
Taipei is known for having a huge amount of themed restaurants in the city, and I had made it my aim to visit as many of them as possible during my stay there. Hello Kitty counts, so I grabbed a couple of friends from my hostel and we went along to see what all the fuss was about.
Considering how much the Taiwanese love Hello Kitty, the restaurant itself was quite tricky to find, and ended up being very small and located far down an obscure side street.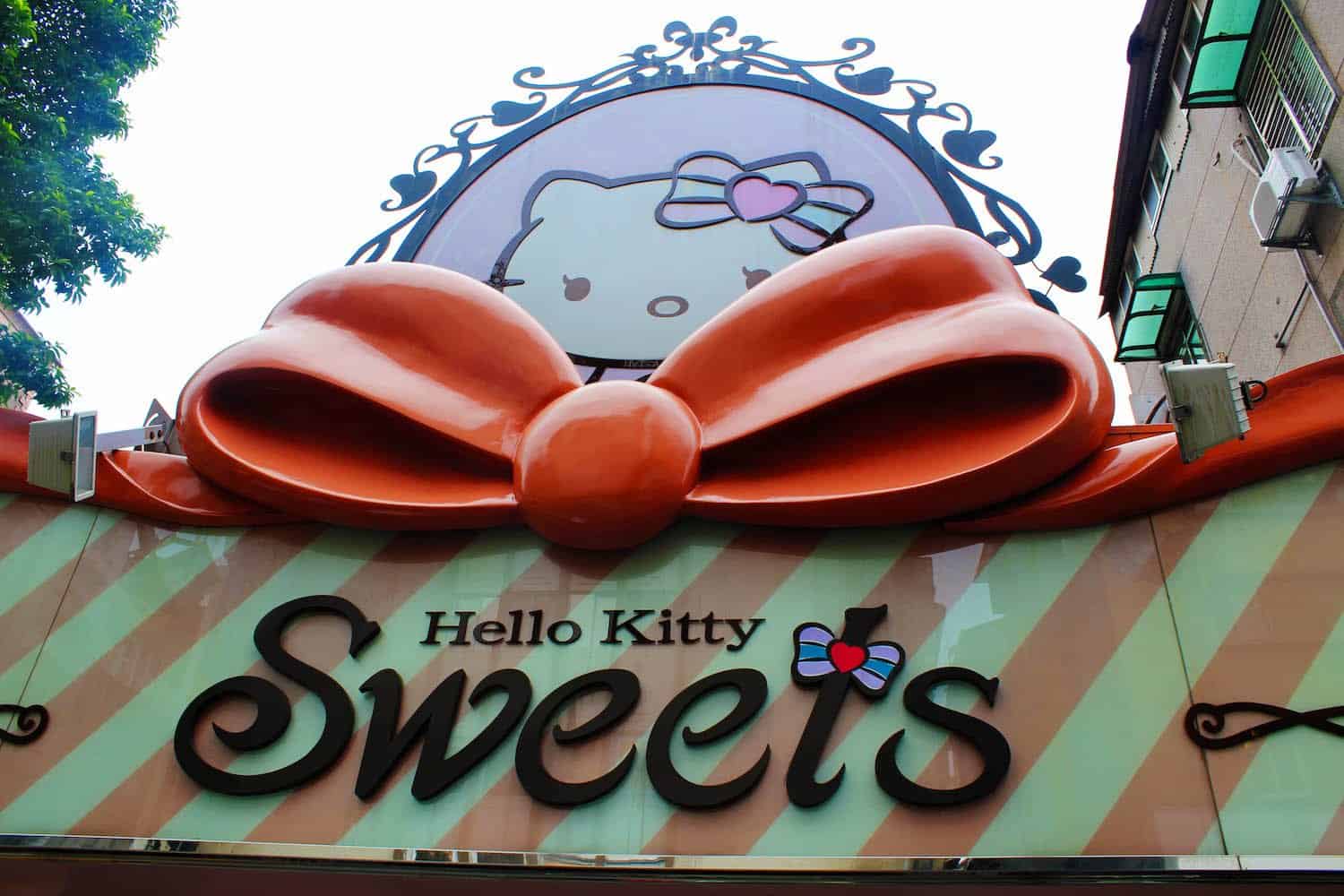 We peered inside and, after seeing that the average age of the customers was under 10 years old, hesitated entering. However, the amazing smell was too hard to resist and we ran in giggling like the children that were already there.
It was…
Pink. So very pink.
Not only was the whole interior pink, but the food was mainly pink, the staff were dressed in all pink, and even the toilets were pink!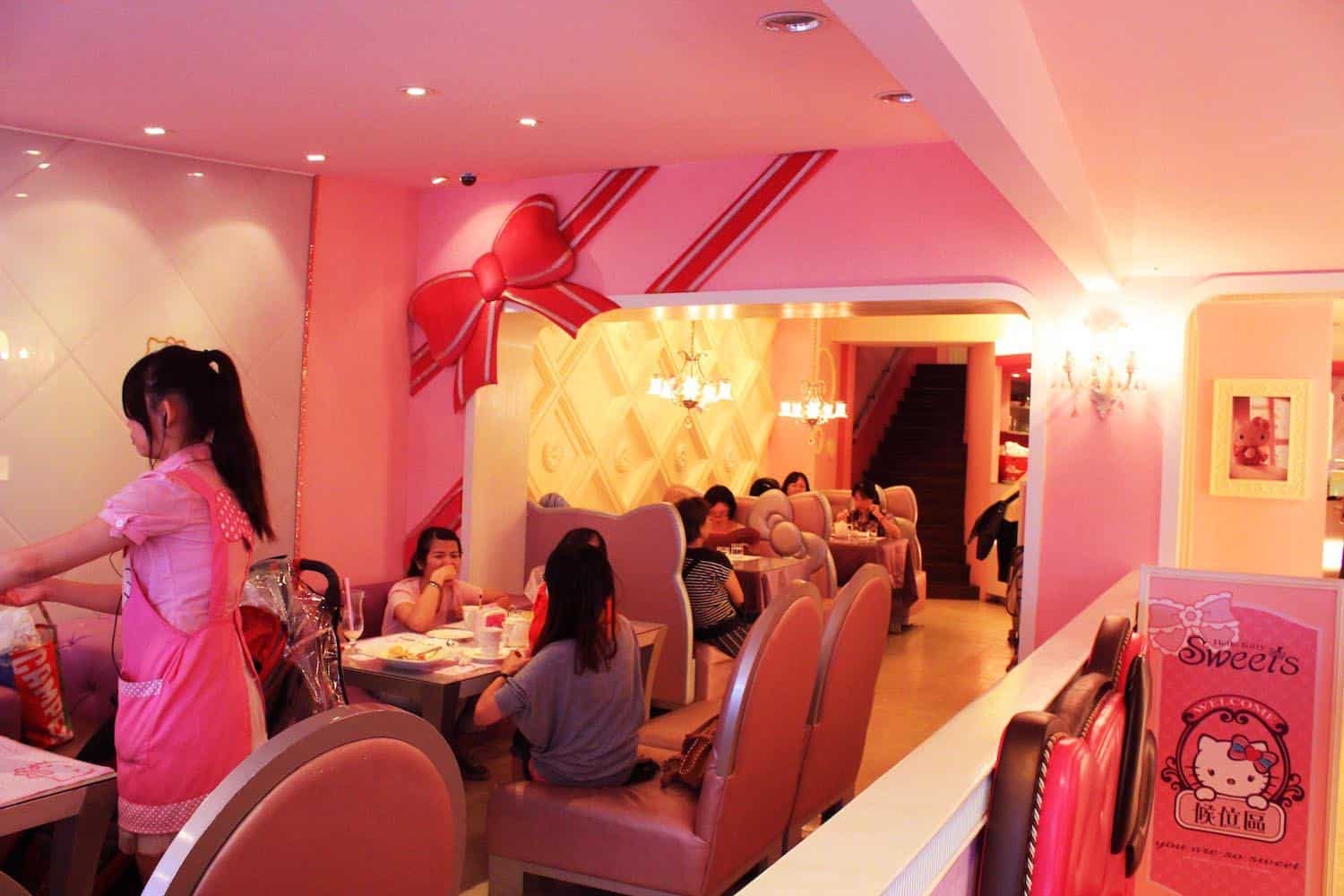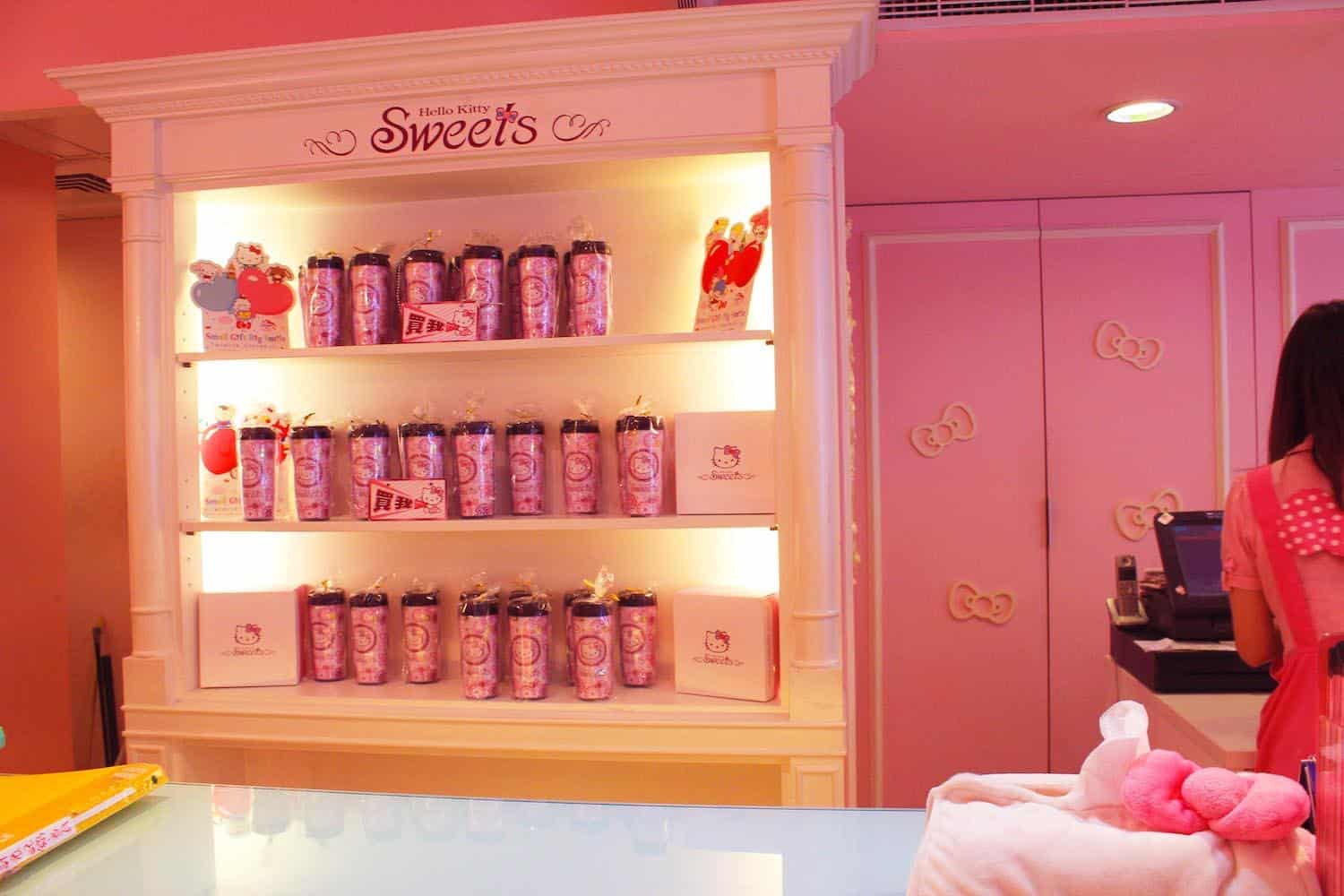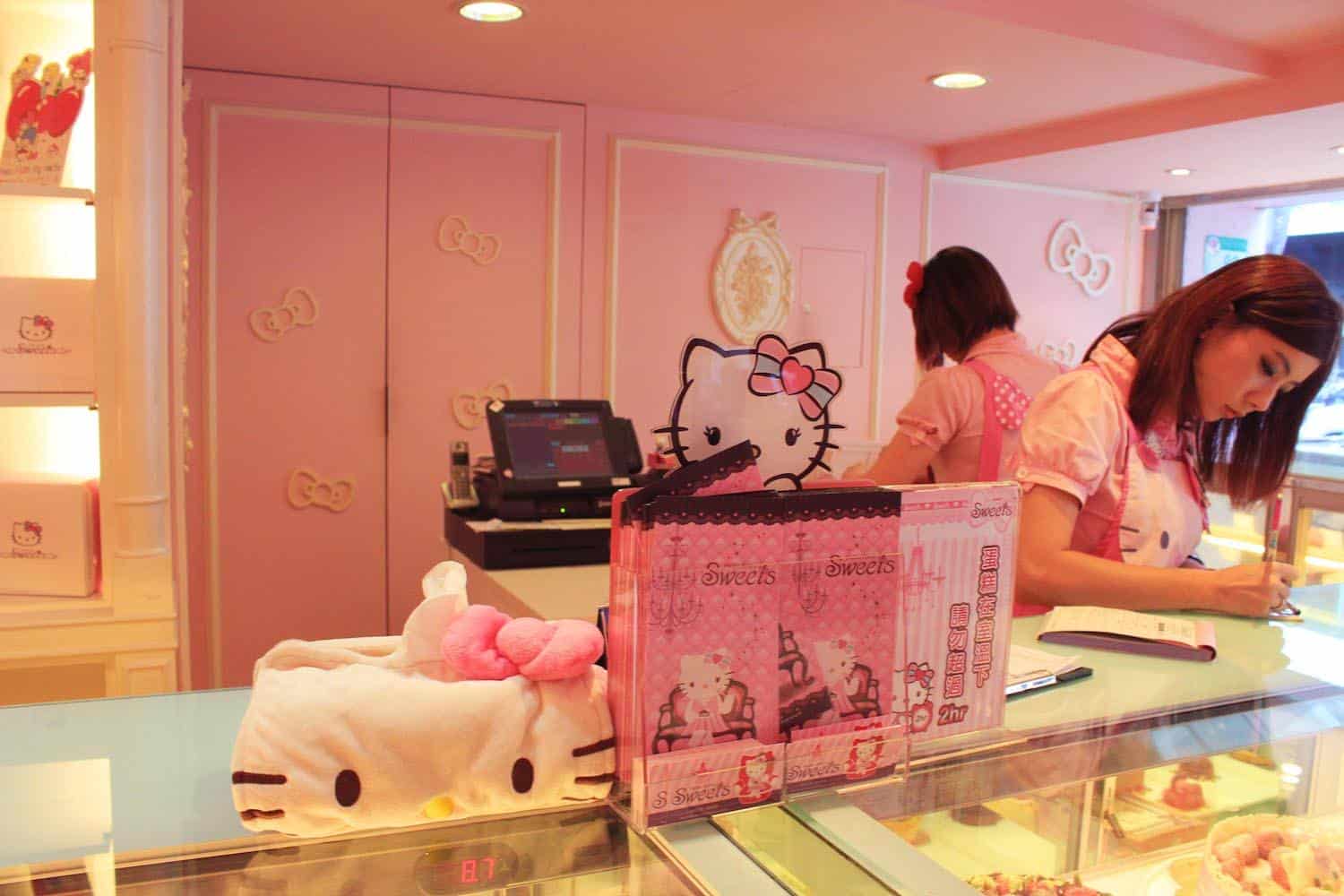 Unsurprisingly, the restaurant was overpriced. In order for us to stay and eat there we would have to spend the equivalent of £10 each on cakes! They looked a bit sickly, so there was no way that I was going to attempt to eat more than one.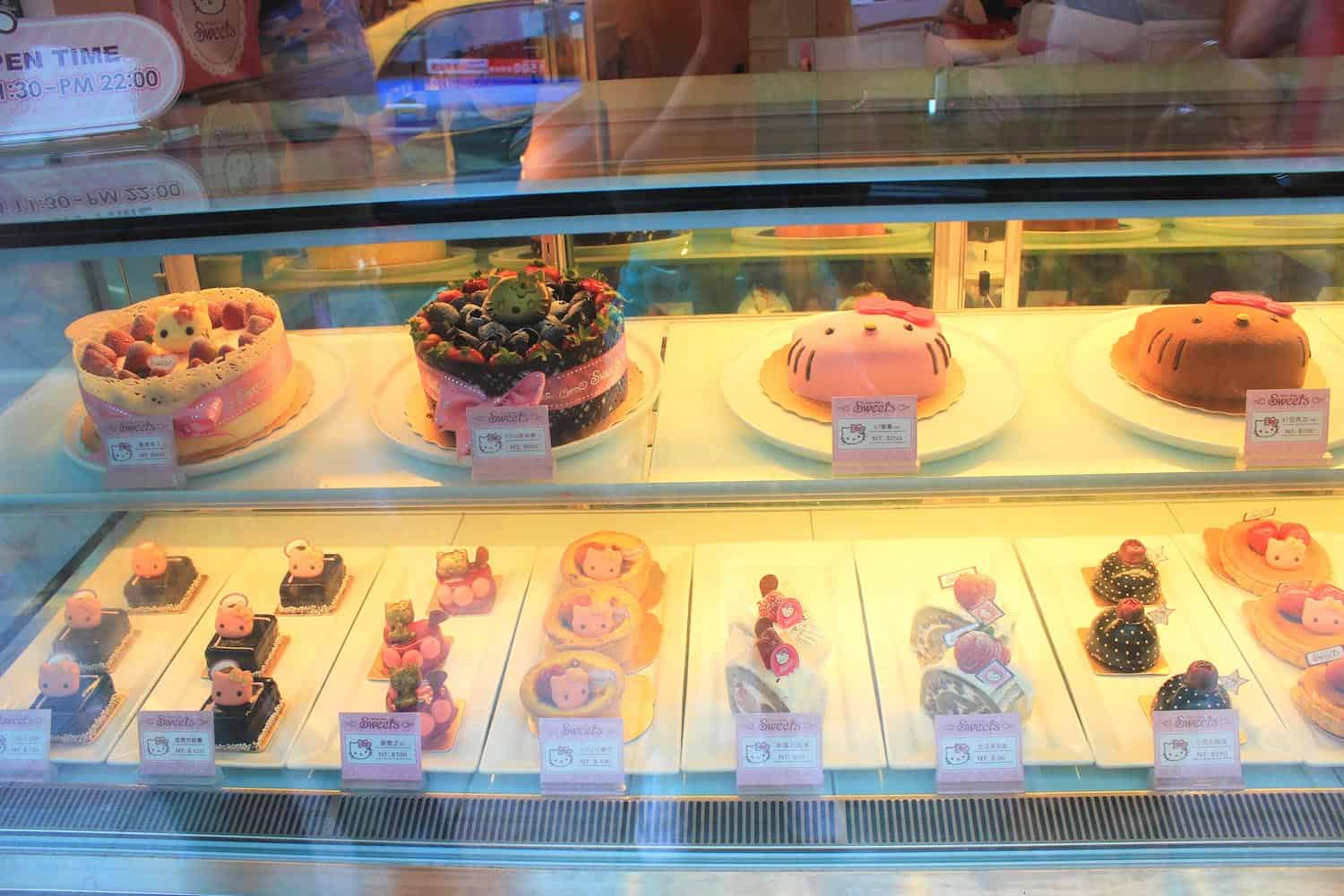 Despite not being allowed to enter the seating area there was still a fabulous Hello Kitty style chair to do some major posing on..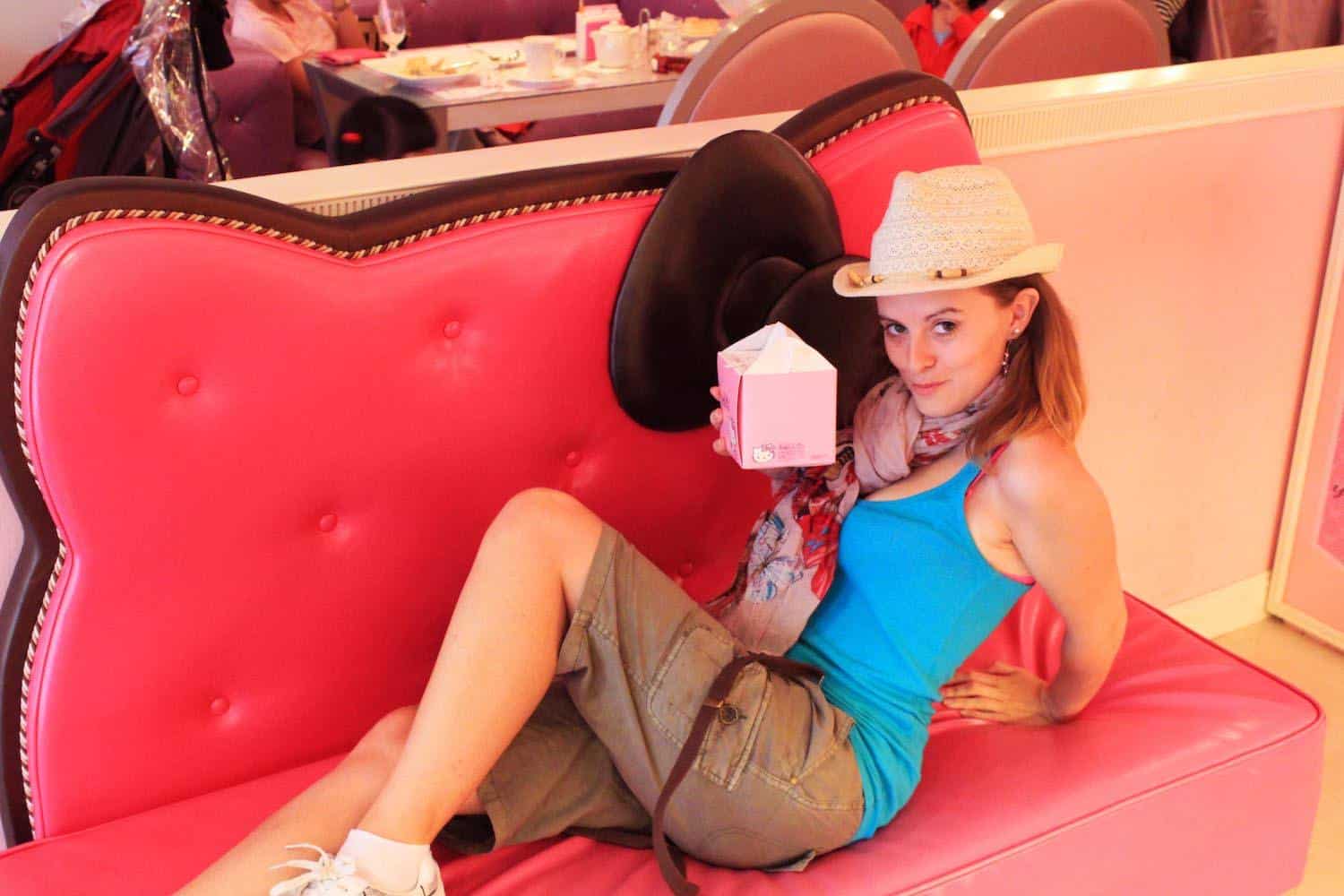 And how was the cake?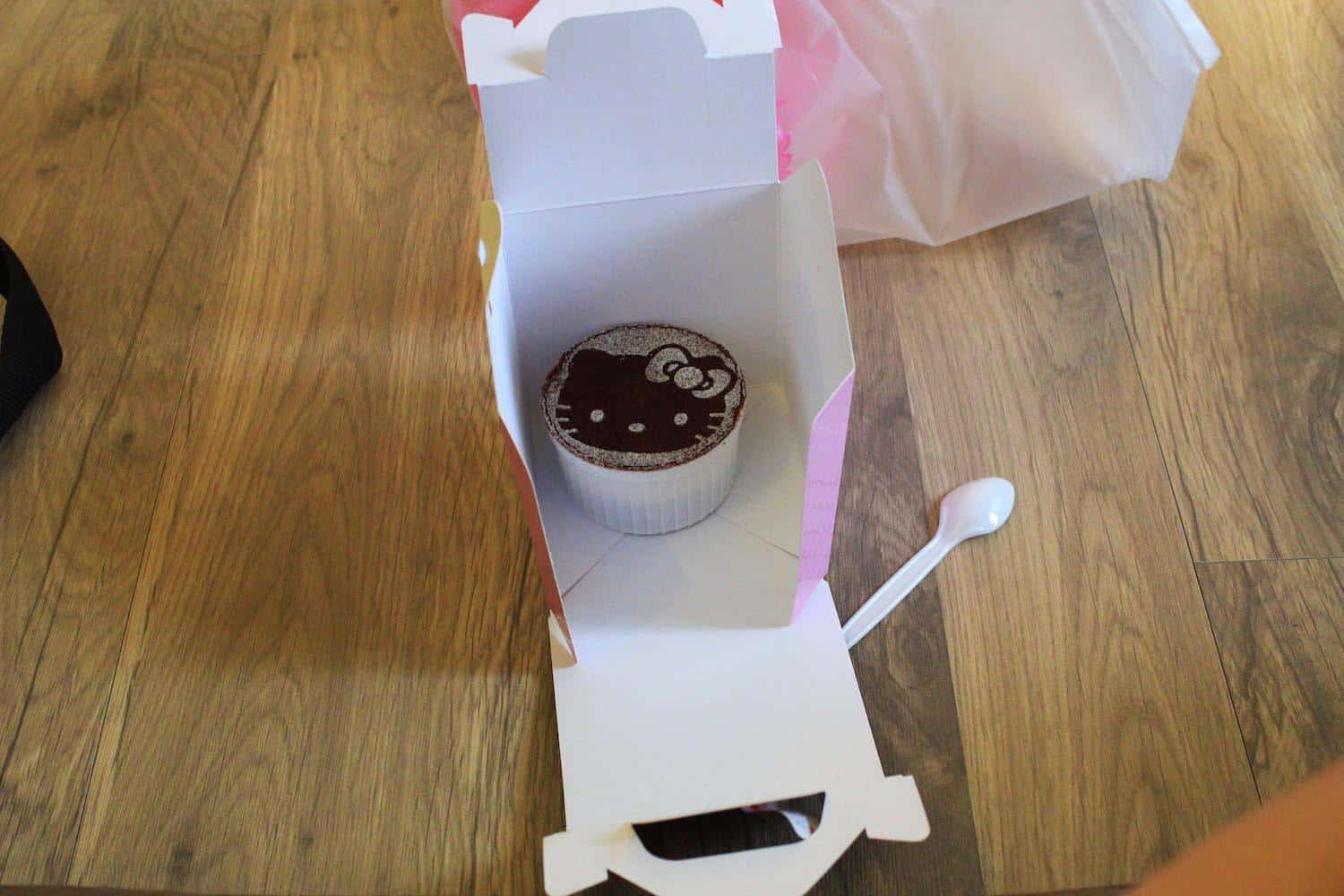 Well… It looked very pretty. But it was coffee flavoured! Coffee sucks, so I was not a fan at all.
Overall, the Hello Kitty restaurant was bizarre, pink, gimmicky, overpriced and the food tasted weird. It was, however, something a bit different, and can be a lot of fun if going with friends.
As well as cakes, they also serve meals (Hello Kitty shaped burgers anyone?) and Hello Kitty themed drinks too, although I have heard that the food is just as strange tasting as the cakes…
However, I can't imagine anyone would actually go here just for the food…
Hello Kitty Sweets can be reached via metro station Zhong Xiao/FuXing and is found at No. 90, Da An Road, Sec. 1 near the intersection of Da An Road and Zhong Xiao E Road, Sec 4.
Related Articles on Taiwan

💗 Why Taiwan is My Favourite Place in the World
👯‍♀️ Taiwan Has the Friendliest People in the World
💰 The Cost of Travel in Taiwan: A 2023 Budget Breakdown
🧳 How to Pack for a Trip to Taiwan
🏙 26 Incredible Things to Do in Taipei, Taiwan
🇹🇼 The Incredible Temples of Lotus Pond, Taiwan
🎀 Tickled Pink at the Barbie Cafe in Taipei
🏥 Eating at a Hospital Themed Restaurant in Taipei