I've got quite a few of these going now.
There's Koh Yao Noi (my Thai island paradise), Otres Beach (my Cambodian beach paradise), Tofo (my Mozambican beach paradise), and now I'm throwing Ha'apai, Tonga into the mix, because after seven years of travel, I think it's the prettiest place I've ever been.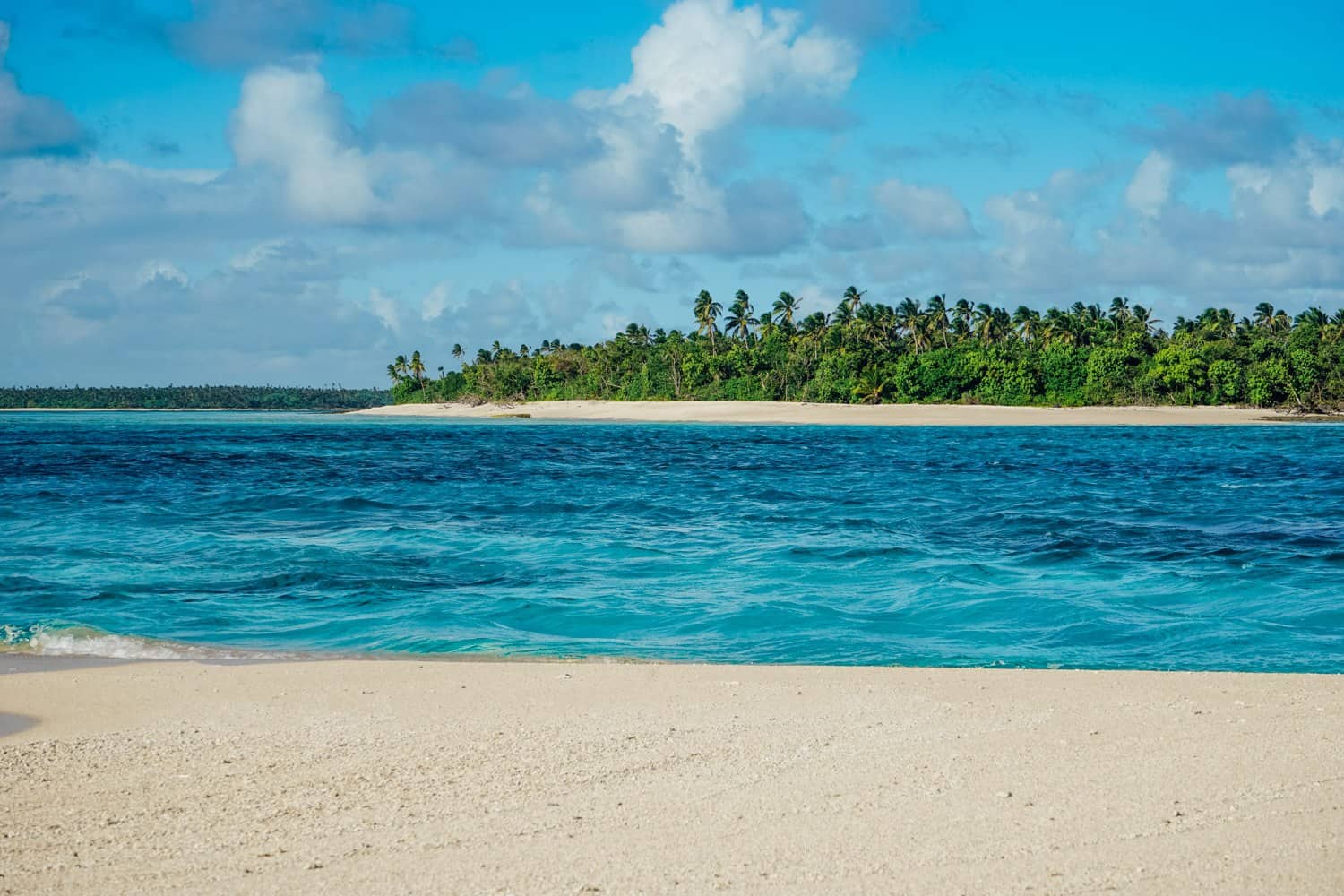 Yeah, I'm fairly certain I've found paradise.
If you've been following along with my Tonga updates, you'll already know I can't get enough of Ha'apai. I've been talking about it non-stop since leaving the islands and I'm determined to convince as many people as possible to experience it for themselves.
Where even is Ha'apai, though?
Ha'apai is the name given to a chain of islands in Tonga. There are 51 of them in this part of the country — although only 17 are inhabited — and information about them, like everywhere else in Tonga, is scarce. In not-at-all shocking news, when it came to deciding which islands in Ha'apai to visit, I was lost.
At first, I planned to spend my time at Taiana's Place on Uoleva Island, which is known as the both the best and cheapest ($13 a night) spot for backpackers in Ha'apai. However, with limited power on the island coupled with my disliking of making phone calls, it made making a booking difficult and I took the easy way out. I went to booking.com to hunt down somewhere else.
That was when I found Matafonua Lodge, on Foa Island.
At $100 a night, it was out of my budget, but as I looked at the gorgeous photos of the lodge and paired them with the impeccable reviews, I was immediately convinced to splurge. Here are some photos of Matafonua, taken by Darren Rice, one of the owners and whose Instagram you should be following.


Yes, okay, Matafonua, you may take all of my money.
Getting to the lodge is easy.
Once you've made your way to the main island of Tongatapu (yes, I know this is the trickiest part for most of my readers!), jump on a 40-minute flight with Real Tonga to Ha'apai, followed by a 20 minute minivan transfer to Matafonua, and you've made it! The view is going to blow your mind.
From the moment I arrived, I knew my time here was going to be one of the highlights of my life, and let's get this out the way now: Yes, I am fully aware this post is going to read like it's sponsored, but you guys know I'm hashtag neverspons. I paid for my stay at Matafonua with my own money, as always, and I'm going to gush about this place non-stop because I loved it that much.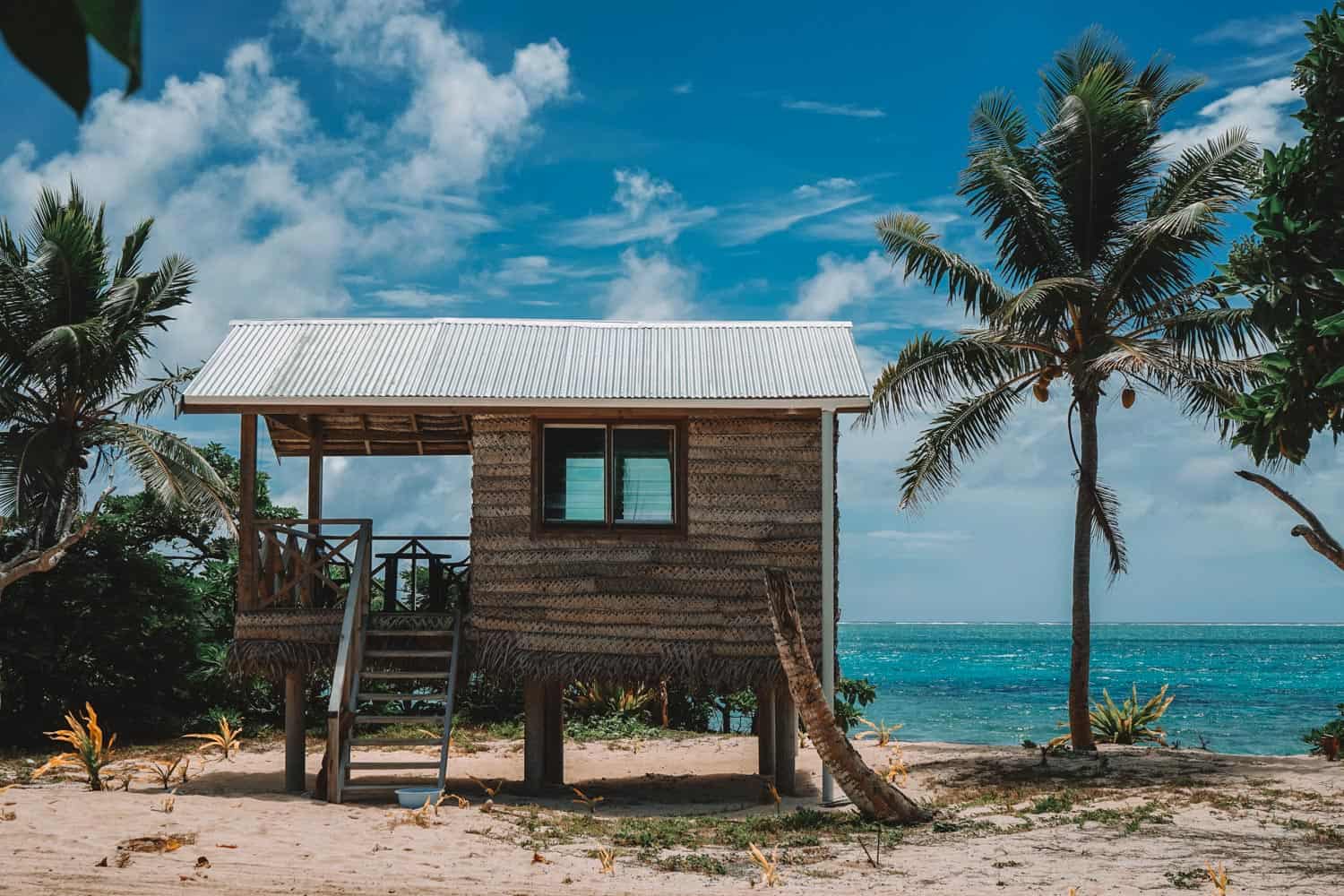 At Matafonua, you stay in humble beach huts that are perfectly positioned to make the most of the cooling sea breeze.
I was originally concerned to learn the bungalows don't come equipped with air conditioning or a fan, but once I arrived and opened the windows, I could see why the owners opted for an eco-friendly approach. It was cool and comfortable in my room throughout the day and the breeze kept the mosquitoes away, too. Sleeping with the windows open meant falling asleep and waking to the gentle sound of ocean waves lapping against the sand.
You don't have to worry about safety in this part of the world, either. Matafonua is isolated at the very tip of Foa Island, as you could probably tell from the drone photos above, so it's fine to sleep with your windows open and leave your bungalow unlocked during the day. You'll most likely only run into other Matafonua guests and friends of the owners while you're staying here.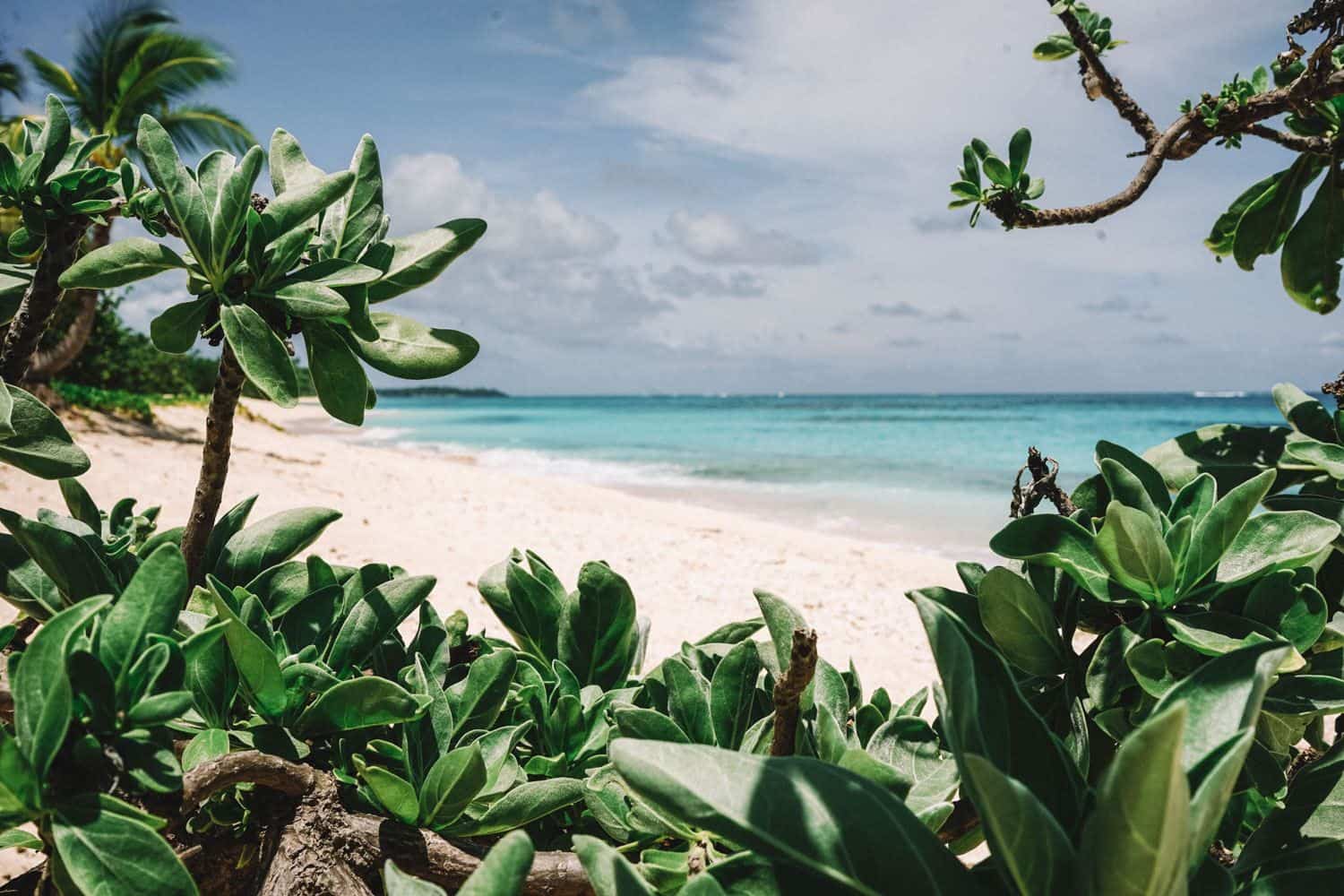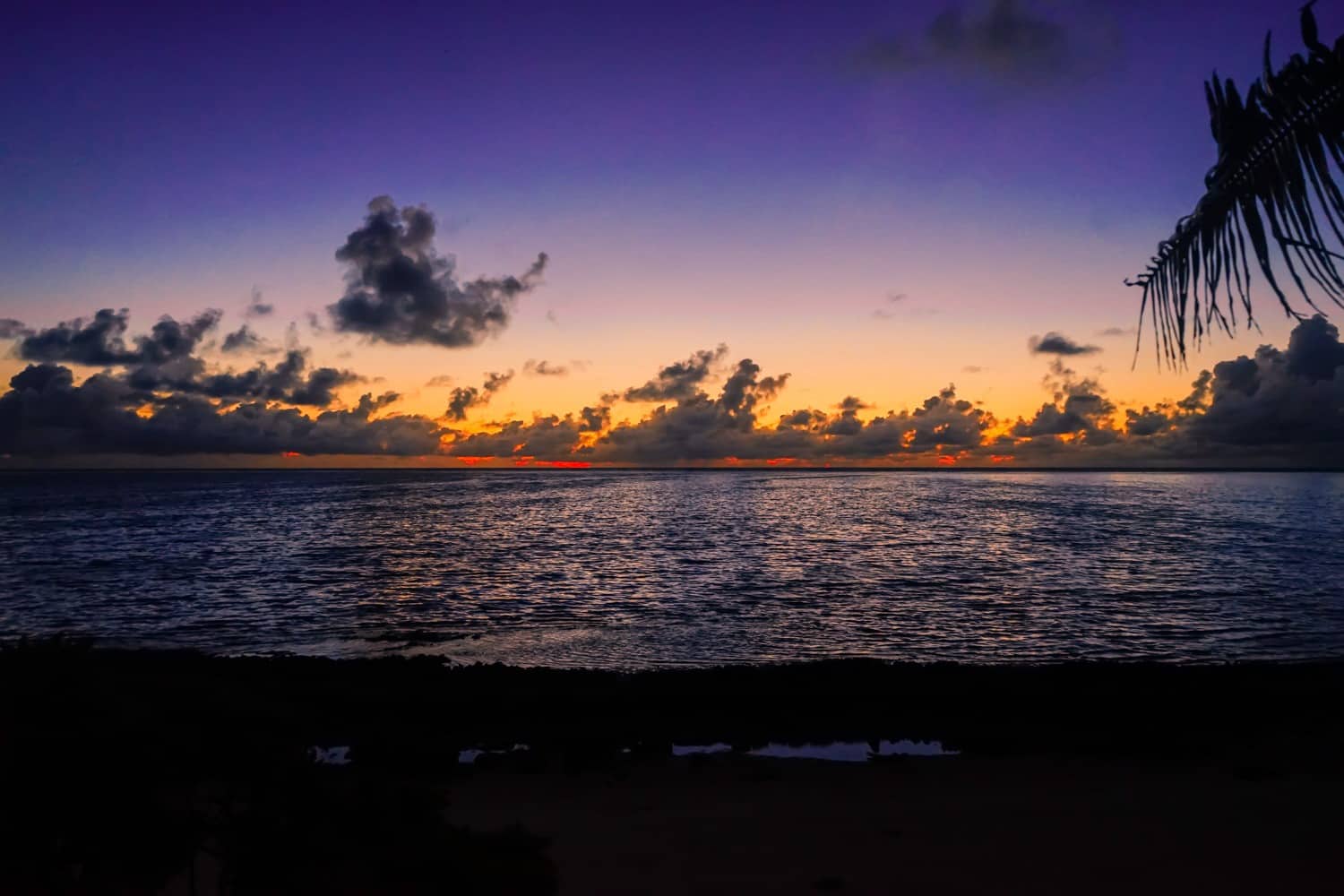 One morning, I awoke in time to see the smallest hint of light making its way across the sky.
Sunrise!
Tonga spoons up against the International Date Line so is one of the first countries in the world to see the sunrise.
As an aside, I tripped and fell down a fascinating rabbit hole when researching this — if you've ever wondered why the IDL is such a weirdass shape, it comes from the start of this millennium. So many countries wanted to harvest the tourism income from people celebrating the year 2000 in the country that first sees the sunrise that many — including Tonga — began switching up their timezones in order to throw their claim of first! into the mix. You can read more about these fun and games in this New York Times article from 1999.
I sat on the beach and buried my toes in the sand, watching the sun start to peek over the horizon. As I did so, my mind flitted to nearby American Samoa. It was just 600 miles east of where I was currently sat, but its timezone meant it was a whopping 23 hours behind Tonga. While it was 6 a.m. on a Wednesday in Ha'apai, it was only 7 a.m. on a Tuesday there.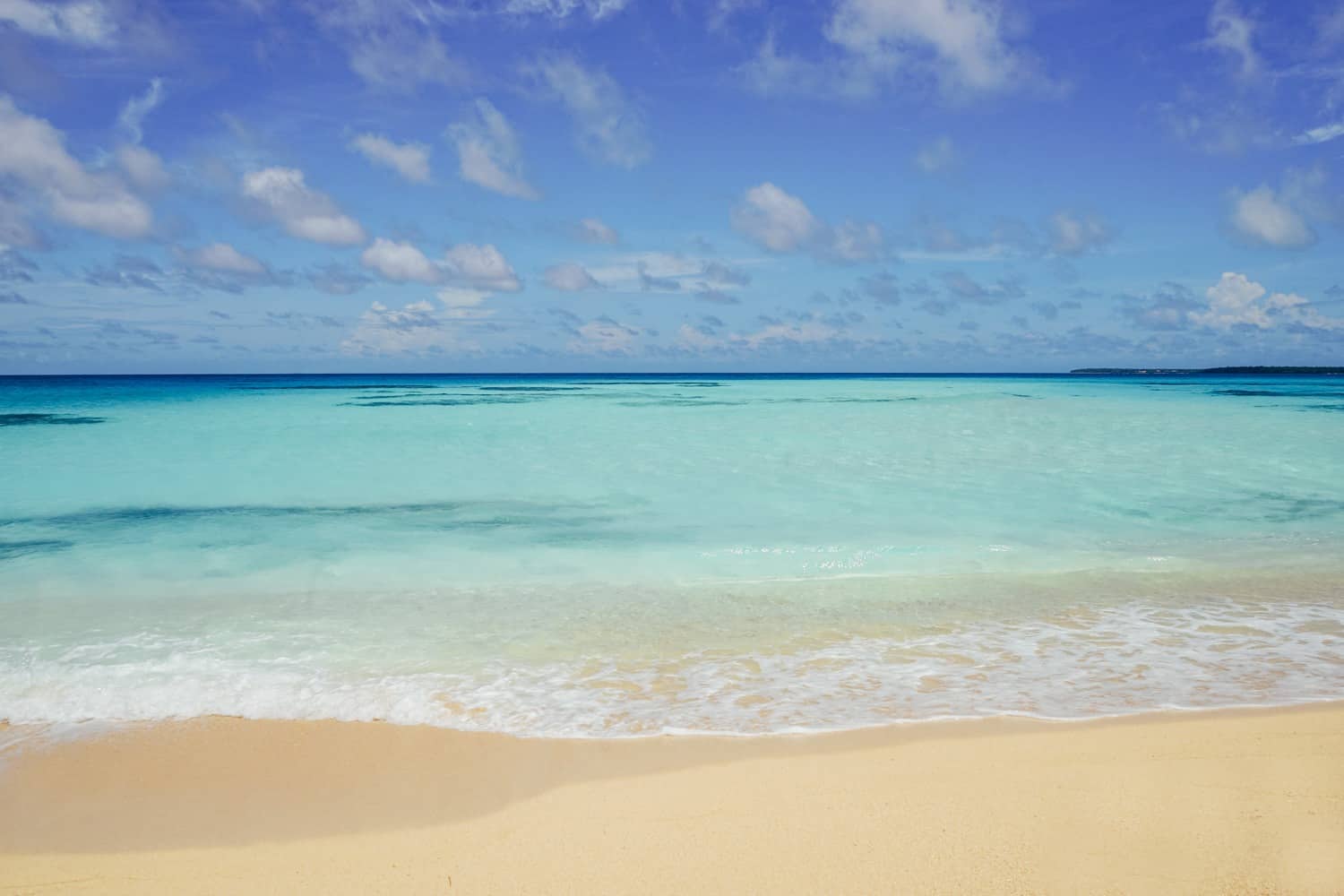 Have you ever stayed in a guesthouses that seems to attract only wonderful people? A place where it's easy to make friends, where everyone is infinitely more focused on conversation than technology, and where you immediately extend your stay because you're not convinced travel gets any better than this.
There are only a handful of places in the world that fall into this category for me (Atilla's Getaway in Selcuk, Turkey, and Frendz Resort in Boracay, the Philippines are the two that immediately come to mind), and Matafonua now sits right at the top of the list.
Thanks to the nightly communal dinners, being a solo traveller in this part of Tonga meant making friends and always having somebody to chat to. When you throw in the spectacular location that made everybody spend all day at the lodge — why would you choose to leave? — this was a spot where, even in the low season, it was impossible to feel lonely.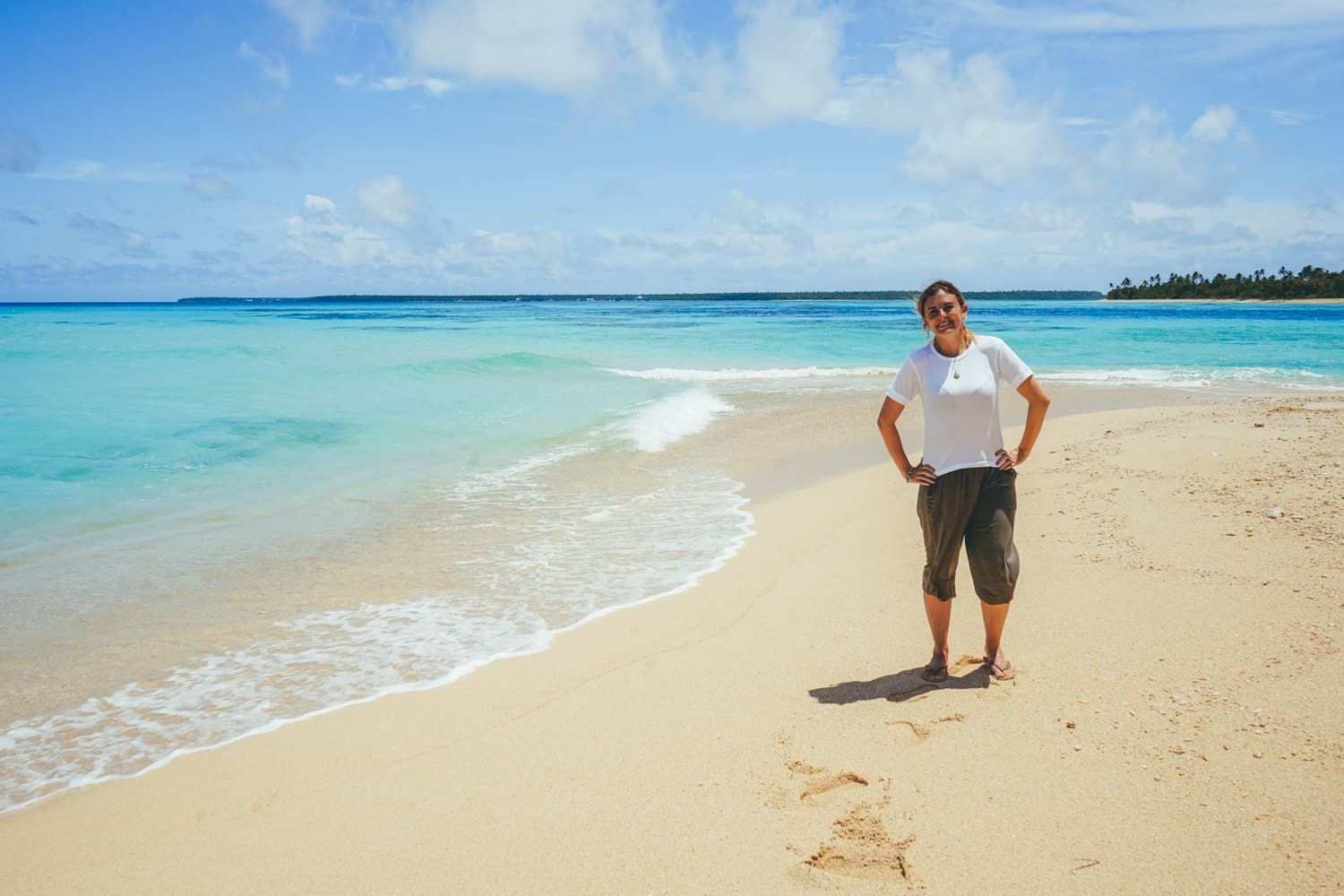 My days at Matafonua slipped into a routine that revolved around relaxation.
I'd wake up with the sun each morning and leave my hut for a solo wander along the beach before heading to the restaurant for breakfast. If I was lucky, there would be a basket full of homemade banana bread waiting for me, and if that was the case, I'd definitely eat far too much of it. I'd spend the rest of my morning chatting to the other guests about travel, catching up on emails, and continually snapping photos of the beach, because I was desperate to capture how it felt to be there. I mostly ended up with 350 identical photos instead.
The food was surprisingly tasty at Matafonua — I'd rank their restaurant as having the best food of anywhere I've been in the South Pacific so far — so I'd always take full advantage of the delicious options and order some freshly-caught fish for lunch.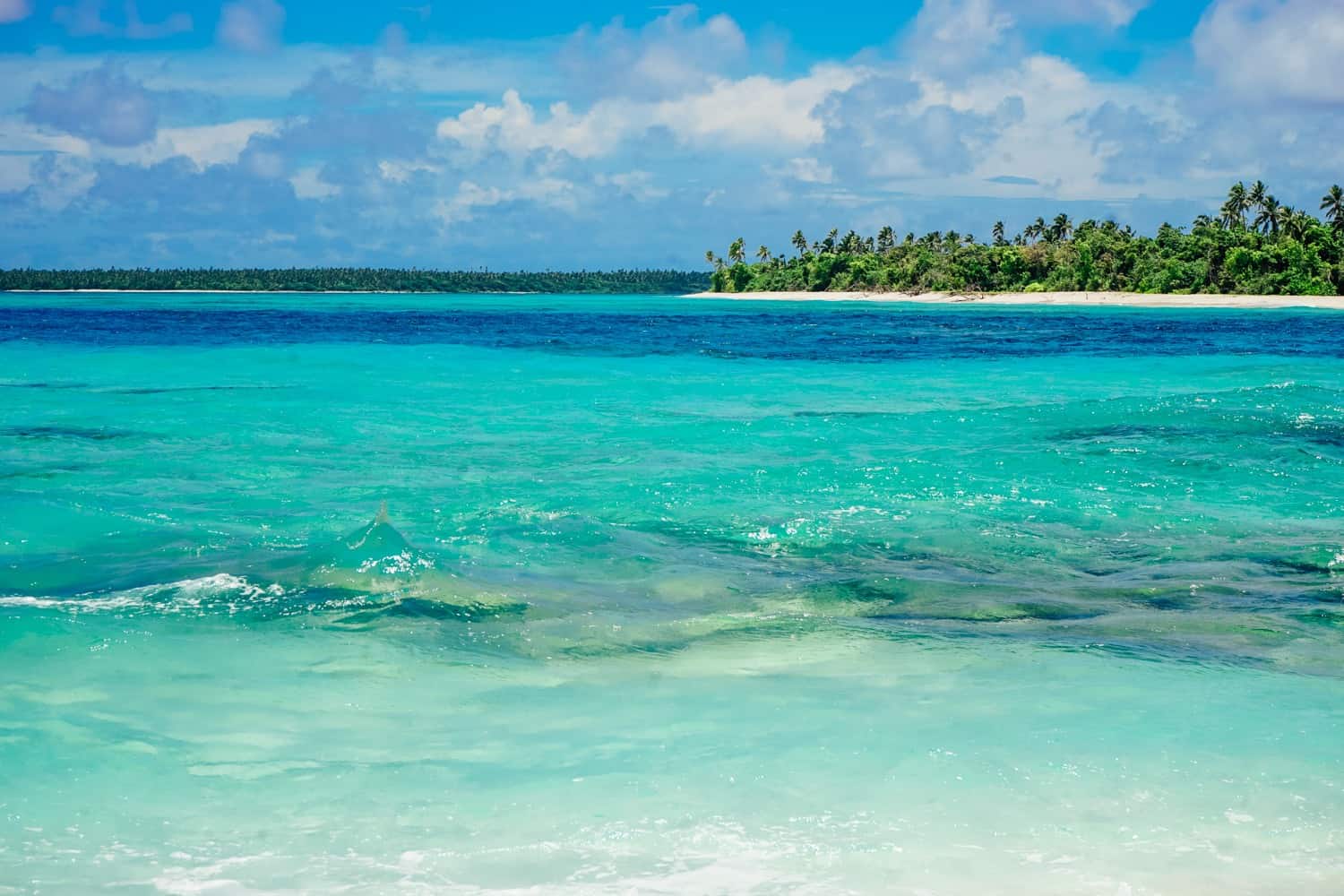 By this point, the beach would be calling me and I'd be feeling guilty over not spending as much time on it as was humanly possible.
I'd throw my laptop in my room and head out onto the sand. Sunbathing on what felt like my own private beach, swimming in the warm ocean, and snorkelling metres from a family of leopard sharks: there's so much to do at Matafonua, and I wasn't even there for whale-swimming season. Kite boarders and SCUBA divers will especially love it here, as the wind and water provide world-class conditions for both activities.
For other activities, you can opt to head out on the kayaks to the uninhabited island in the photo above for some privacy, or jump on a stand-up paddleboard to work off the banana bread you undoubtedly devoured at breakfast. You can rent a bicycle to ride the eight miles to the nearest town, try your hand at freediving, and go horseback riding at sunset along the beach. In short, for a small guesthouse in an isolated part of the world, there was a hell of a lot to keep you busy.
I feel no shame in holding up my hands and confessing I did exactly none of that. Instead, I was content to spend my afternoons lazing on the beach, cooling off in the ocean, reading a book, and doing little else.
After a quick shower, I'd make my way back to the restaurant to spend my evening gazing out at the view with friends. This was a time where phones and the internet were the furthest things from everyone's mind, and conversation was the order of the day.
The dinner specials were guaranteed to be amazing (special shout out to the Malaysian fish curry!) and pairing them with a New Zealand wine made the evenings even more enjoyable. Sometimes a storm would roll around, but most of the time it wouldn't, and we wouldn't care either way. This was a time for putting away devices, chatting to people from around the world, and wondering if Tonga is one of the most underrated destinations in the world.
Spolier: it is.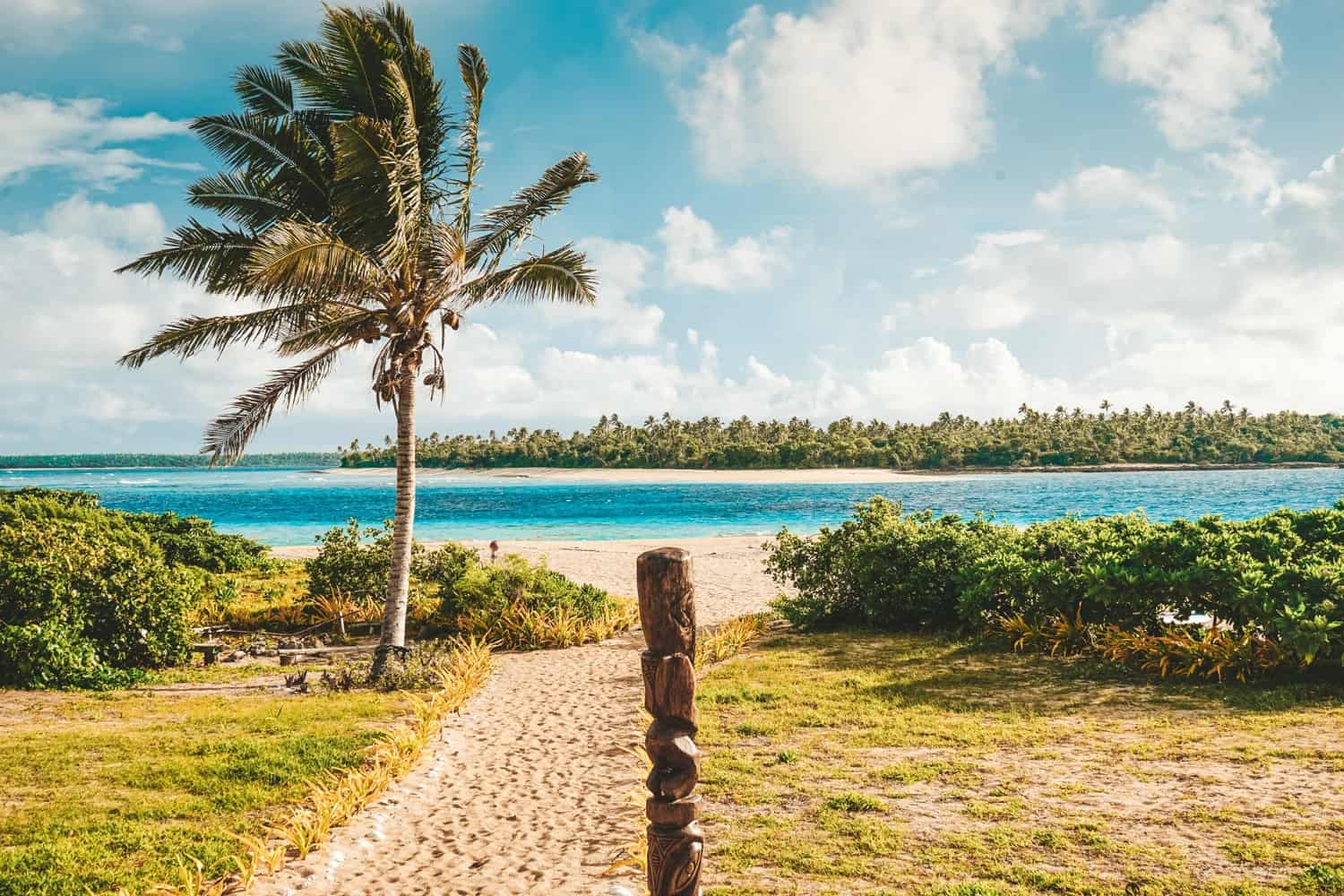 Leaving Matafonua Lodge was one of the hardest travel decisions I've made, and I came this close to extending my stay.
If I hadn't already booked my flight to Vava'u along with several expensive accommodation options, I would have most likely stayed for another week. And sure, I would have felt guilty over skipping the Vava'u island chain, but I also know how rare it is to find a place that has you head-over-flip-flops in love with your life. In case you hadn't figured it out from the most gushing blog post I've ever written, Ha'apai was that place for me.
Have I convinced you to add Ha'apai to your travel wishlist? If not, what the hell is wrong with you? :-)
Related Articles on Tonga

🇹🇴 The Ultimate Tonga Travel Guide: What's it Like to Travel in Tonga?
💰 The Cost of Travel in Tonga: A Detailed Budget Breakdown
🤫 Lying to Locals in Tongatapu
🐴 Exploring 'Eua: Tonga's Forgotten Island
🏥 Hospitalised in Tonga