Tonga is a country you can either explore on a tight budget or while splurging on some relatively inexpensive luxury.
It's a place where $100 a night will get you sunbathing on the most beautiful beach you'll ever experience and amazingly, have it all to yourself. It's where you can get by on $15 a day through staying in hostels, ferrying your way around the islands, and eating from supermarkets. It's where you can spend $250 a night and stay in paradise — on an island so incredible it's used in Tongan tourism campaigns.
I decided to mix it up when it came to my budget in Tonga because I wanted to take a deep dive into what your money can get you. I chose to stay in a hostel, a budget guesthouse, a kitesurfing retreat, and a fancy resort. I ate mackerel from the can one night and splurged on a lobster dinner the next. And whether I was on a budget or spending a lot of money, I absolutely adored my time in this country and never once felt as though I was receiving poor value for my cash.
Let's get started with how much you can expect to spend on your trip! All prices are given in Tongan Pa'anga and U.S. dollars.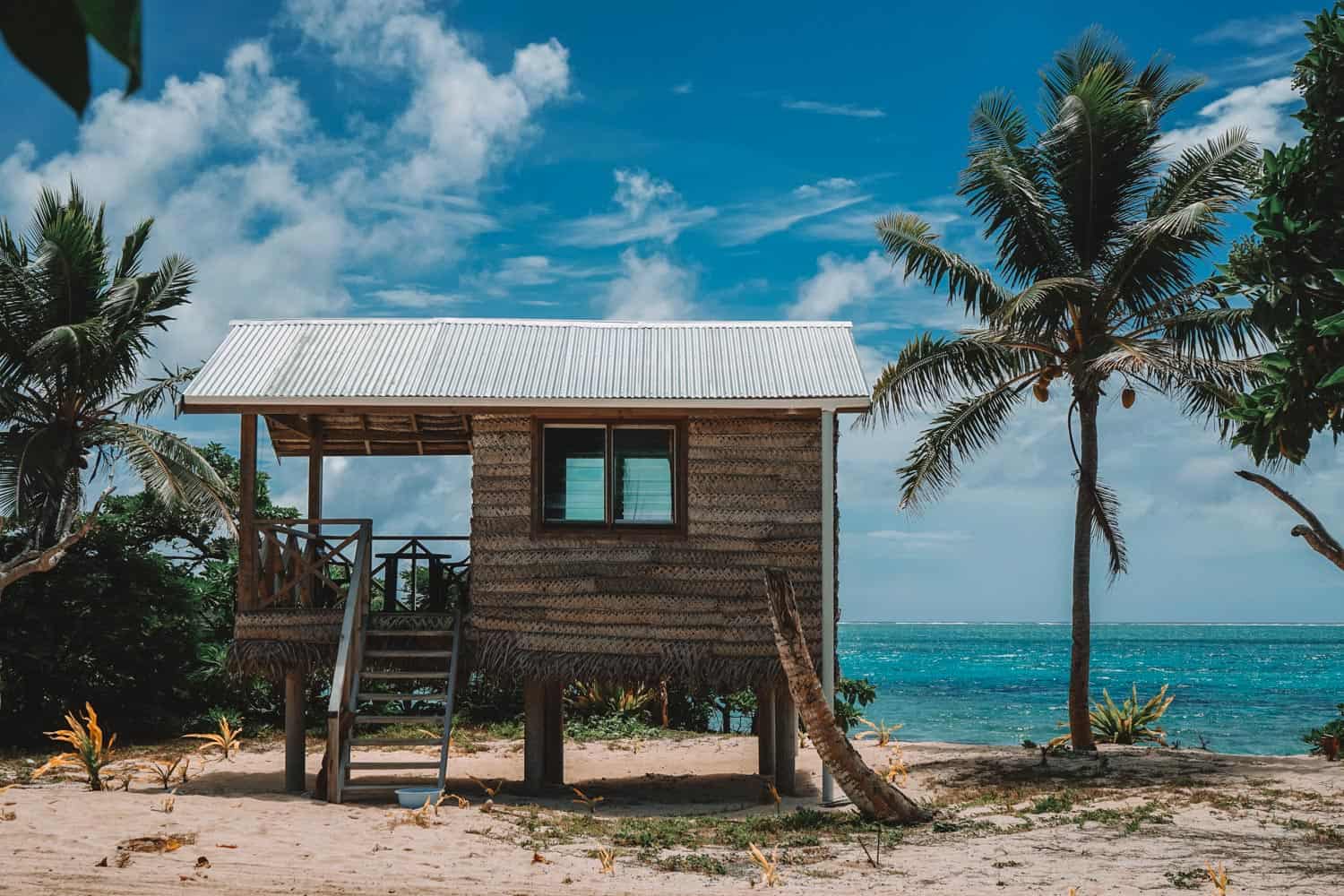 The Cost of Accommodation in Tonga
As I mentioned above, I tried out a whole range of accommodation on the islands. This saw me staying in places that cost just $11 a night for a dorm bed in a hostel to $112 a night for my own paradise island. You'll notice that very few of the accommodation options in Tonga are listed on Agoda or Booking, which is pretty rare for Tonga. For most guesthouses across the country, you'll either need to email or call to make a booking. I didn't have any problems while doing so.
Here's where I stayed:
Tongatapu: I stayed at Backpackers Townhouse in Tongatapu, which is the cheapest option on the island. They charge 25 TOP ($11) a night for a dorm room or 60 TOP ($27) for a double with air conditioning. Given the wonderful reviews, I have to confess I was a little disappointed with my stay. I assume this is mostly because I stayed in low season and was the only person at the hostel. The enormous free breakfast everyone raved about turned out to be a single papaya left out on the table for me each morning, there were no free meals or invitations to join the family for events as the reviews had talked about, and the listed free Wi-Fi turned out not to exist. Maybe it's better in high season. Given that it's the cheapest and best-reviewed option in Tongatapu, there isn't anywhere else I'd recommend staying if you're on a budget.
Eua: I paid 65 TOP (32 USD) a night at the Hideaway for a double room in a bungalow overlooking the beach. In high season, you can sit outside your room and watch humpback whales swimming past! For that price, I got a free breakfast and unlimited Tongan green tea (lemongrass and lemon leaves), and there's a whole lot of activities going on, from kava ceremonies to tapestry weaving to a 4WD tour of the entire island. The staff were so lovely, and helped me out when I needed to go to the local hospital. It's the best place to stay on 'Eua based on the reviews, and I was happy to spend time there. Book via the contact form on their site or by calling.
The cheapest accommodation in 'Eua is Taina's Place, where you'll pay 27 TOP ($12) for a dorm bed, or 60 TOP ($27) for a double. It isn't as well reviewed as the Hideaway, but if you're on a tight budget, it's your best option.
Ha'apai: I booked Matafonua Lodge (112 USD a night) because it had some of the best reviews out of all the guesthouses in Tonga, and it was one of the best travel decisions I've ever made. I fell so hard for this gorgeous spot that I'm already planning on taking my partner there later this year. This might just be my favourite place on the planet. The staff were wonderful, the food was fantastic, the beach was one of the best I've ever stepped foot on, and the travellers that stayed there were all amazing. You can swim with whales in high season, there's kiteboarding and diving available, and the views were just the best. The only downside? It was a lot of money for a tiny hut on the beach, but the views and beach made it all feel worth it. Oh man, if you're going to Tonga, I so recommend staying at Matafonua. In case you can't tell, I'm totally obsessed with this spot. I want to return every year!
The cheapest accommodation in Ha'apai is Taiana's Resort, which is 30 TOP ($13) a night for a single fale, or 50 TOP ($22) for a double. It has great reviews, too.
Vava'u: I stayed at Mystic Sands at a price of $122 a night, and it's tough to give this place a fair review because it poured with rain the entire time I was there. I will say that the staff were so kind and friendly, the internet was the fastest I experienced in Tonga (I could watch Youtube videos!), and the surrounding scenery looked like it would have been gorgeous if it hadn't been so dark and grey. There were free kayaks and snorkels to use, an infinity pool looking over the ocean, and the staff cooked a free Sunday feast for all of the guests. It was the highest-rated hotel in the Vava'u island chain, so it's fair to say that if you get good weather, you'll probably be blown away.
The cheapest accommodation in Vava'u is Ofu Island Backpackers for 50 TOP ($22) a night for a dorm bed, and receives excellent reviews. Mafana Island Backpackers charge 80 TOP ($35) a night for a double room and also get great reviews.
Overall, I paid $1,064 for accommodation in Tonga, which works out at $81.85 per night.
If you were to stay at the cheapest, well-rated accommodation I listed above, you'd be looking at averaging $20 a night.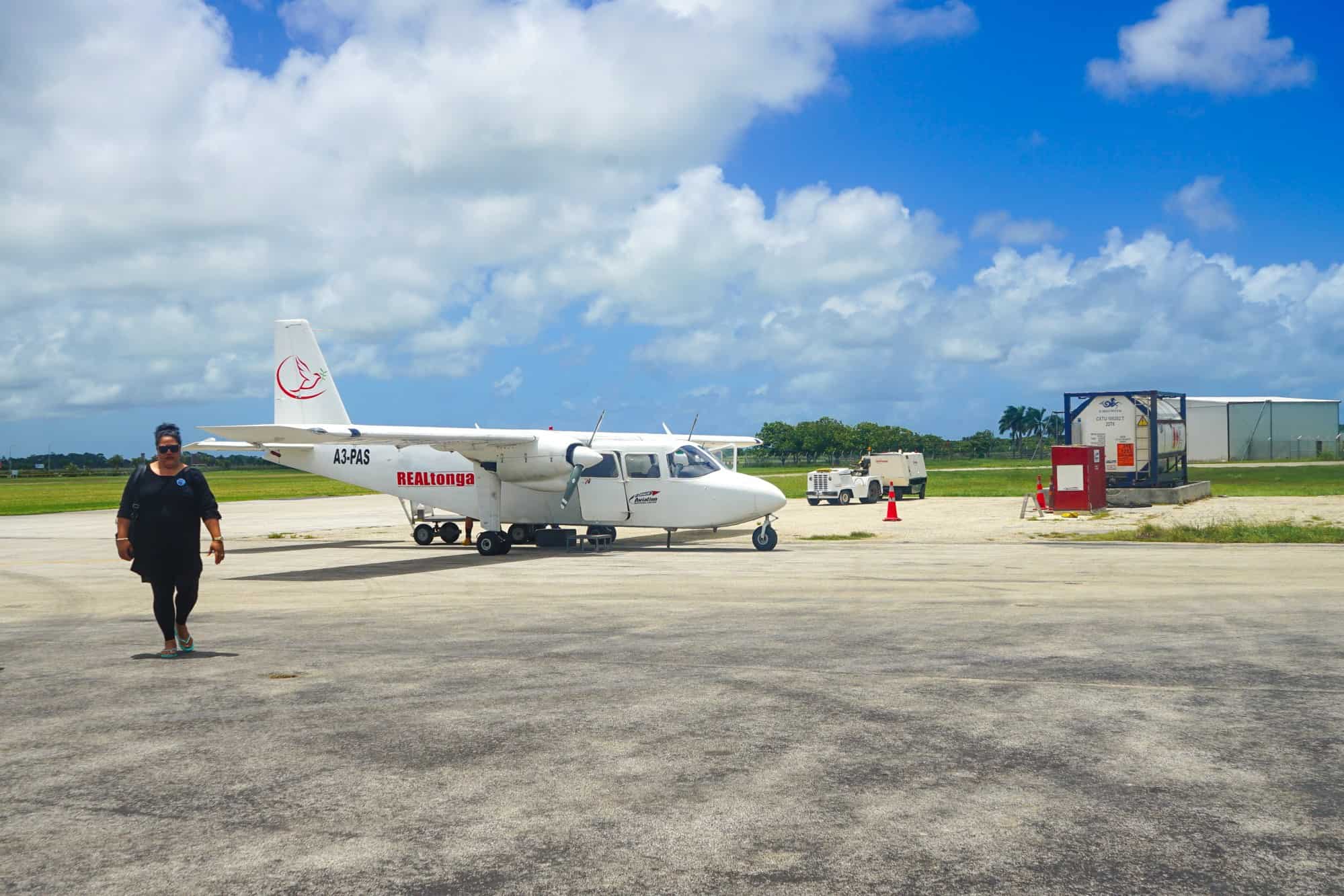 The Cost of Transportation in Tonga
The fastest and easiest way to get around the islands is by plane. It's also the most expensive. There's only one airline — Real Tonga — serving the islands and therefore, can charge whatever they like. Still, I didn't find them any more expensive than the interisland flights in French Polynesia.
If you're looking to save money while visiting the prettiest islands on the planet, though, you can go with the ferry in order to save money. Keep in mind that the boats are slow and the journeys uncomfortable, although online reports make it out to be quite the adventure. The ferry from Tongatapu to Vava'u takes a whopping 24 hours rather than 45 minutes by plane, so there's quite a difference in travel time, although you'll save over $100 by opting for the former.
When it comes to getting around the islands, your only major costs will be airport transfers to your accommodation, which can be pricy if the journey takes 30 minutes (as in Tongatapu) or almost an hour (like it did in Vava'u). The islands themselves are typically small enough that you can see a lot on foot, and hitchhiking is super-common. I found that within five minutes of leaving any of my guesthouses, I was guaranteed to have a steady stream of locals offering to take me wherever I needed to go.
Here's how my transportation costs broke down:
Flight from Tongatapu to 'Eua: 107 TOP ($48) // Cost of the ferry: 25 TOP ($11)
Flight from 'Eua to Ha'apai: 411 TOP ($180) // Cost of the ferry: 80 TOP ($35)
Flight from Ha'apai to Vava'u: 585 TOP ($260) // Cost of the ferry: 71 TOP ($31)
Flight from Vava'u to Tongatapu: 341 TOP ($150) // Cost of the ferry: 99 TOP ($44)
Return airport transfer between Tongatapu's airport and my accommodation: 80 TOP ($35.53)
Return airport transfer between 'Eua's airport and my accommodation: free
Return airport transfer between Ha'apai's airport and my accommodation: 50 TOP ($21.71)
Return airport transfer between Vava'u's airport and my accommodation: 100 TOP ($44.41)
My total cost of transportation in Tonga: 1,674 TOP (739.65 USD). That's $62 per day.
Had I opted for the ferry, I would have spent 221 USD on transportation over my two weeks in the country.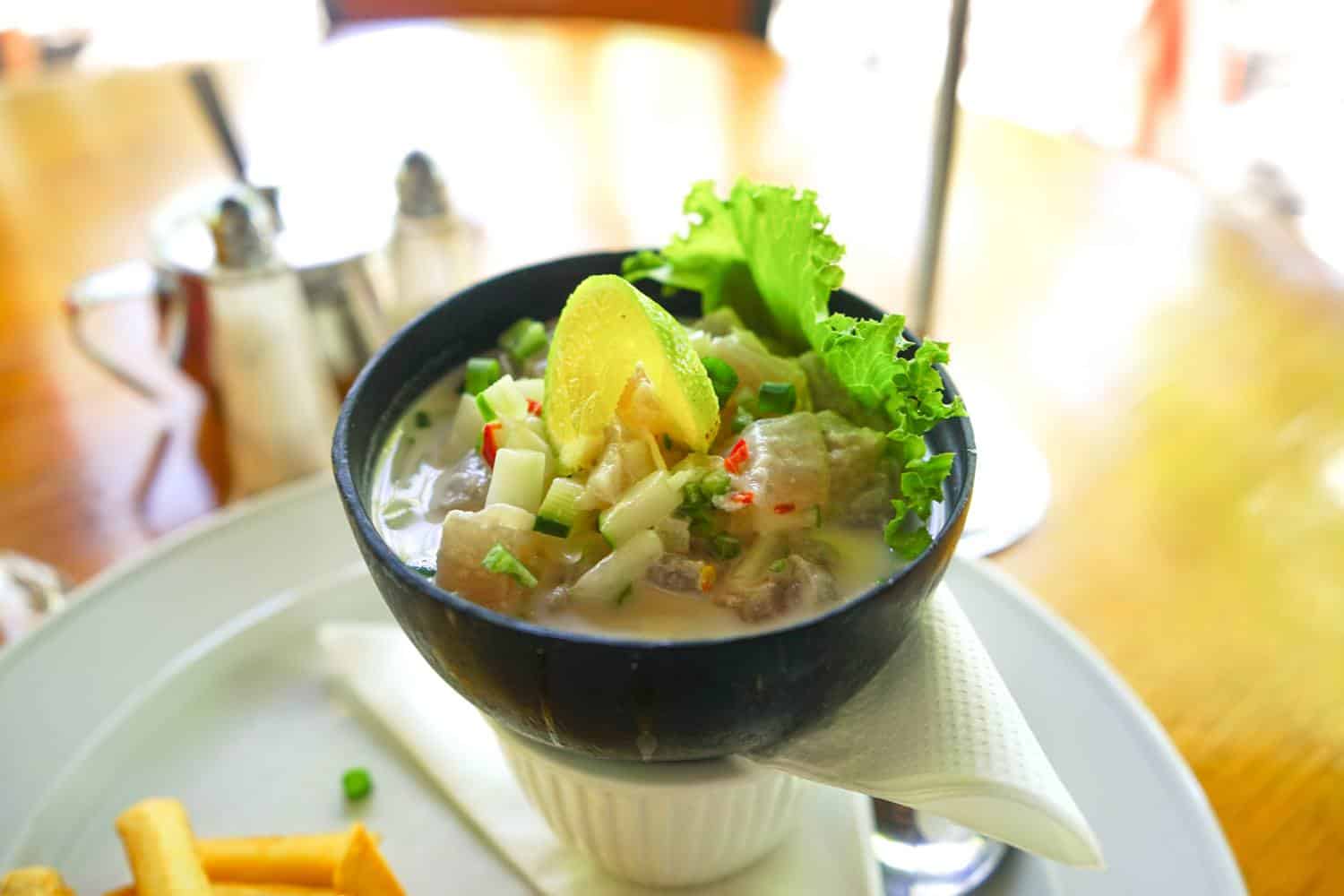 The Cost of Food in Tonga
Like in the Cook Islands, and everywhere else in the South Pacific, you need to remember Tonga is a collection of small islands in a vast Ocean, so there isn't going to be much variety when it comes to supermarket shopping. Corned beef, in particular, is everywhere, in great big 5 kilogram cans in some places.
Packaged food is usually imported from New Zealand or Fiji, so I was able to stock up on Bluebird green onion-flavoured crisps (my favourite) whenever I was wandering around, but other than that, selection was poor. Whenever I opted to self-cater, I found myself looking at aisles and aisles of crisps, crackers, and canned meat in supermarkets, and struggling to find anything I wanted. If you want fresh food, you'll typically need to go to a market in order to get your hands on fruits, vegetables, and fresh meat and fish.
It's worth keeping in mind that Tonga has the highest levels of obesity of any country in the world, so it can be tough to stay healthy. I try to stick to a paleo diet as often as possible, and as long as I was going to restaurants, it wasn't too tough to find grilled meats and vegetables, although the meat often wasn't of the highest quality. I have to give a shoutout to ota ika — Polynesian ceviche — as it's easily the best local dish I tried. I had it almost every single day while I was on the islands.
Outside of Tongatapu, you'll likely eat at the restaurant of the guesthouse you're staying in. There aren't many food options on the tiny islands, and on many islands in Vava'u, your hotel will be the only building there. A lack of selection sounds like a terrible thing, but I was impressed with the food options in my guesthouses in both 'Eua and Ha'apai, and especially the latter. In Vava'u, the food provided by the hotel was mediocre at best, so I opted for processed food from a tiny stall instead — which was equally terrible. Prices at the restaurants in guesthouses ranged from $15 and $25 a meal, and breakfast was included everywhere I stayed.
My total cost of food in Tonga was: 400 TOP (177.64 USD). That's $14.80 per day.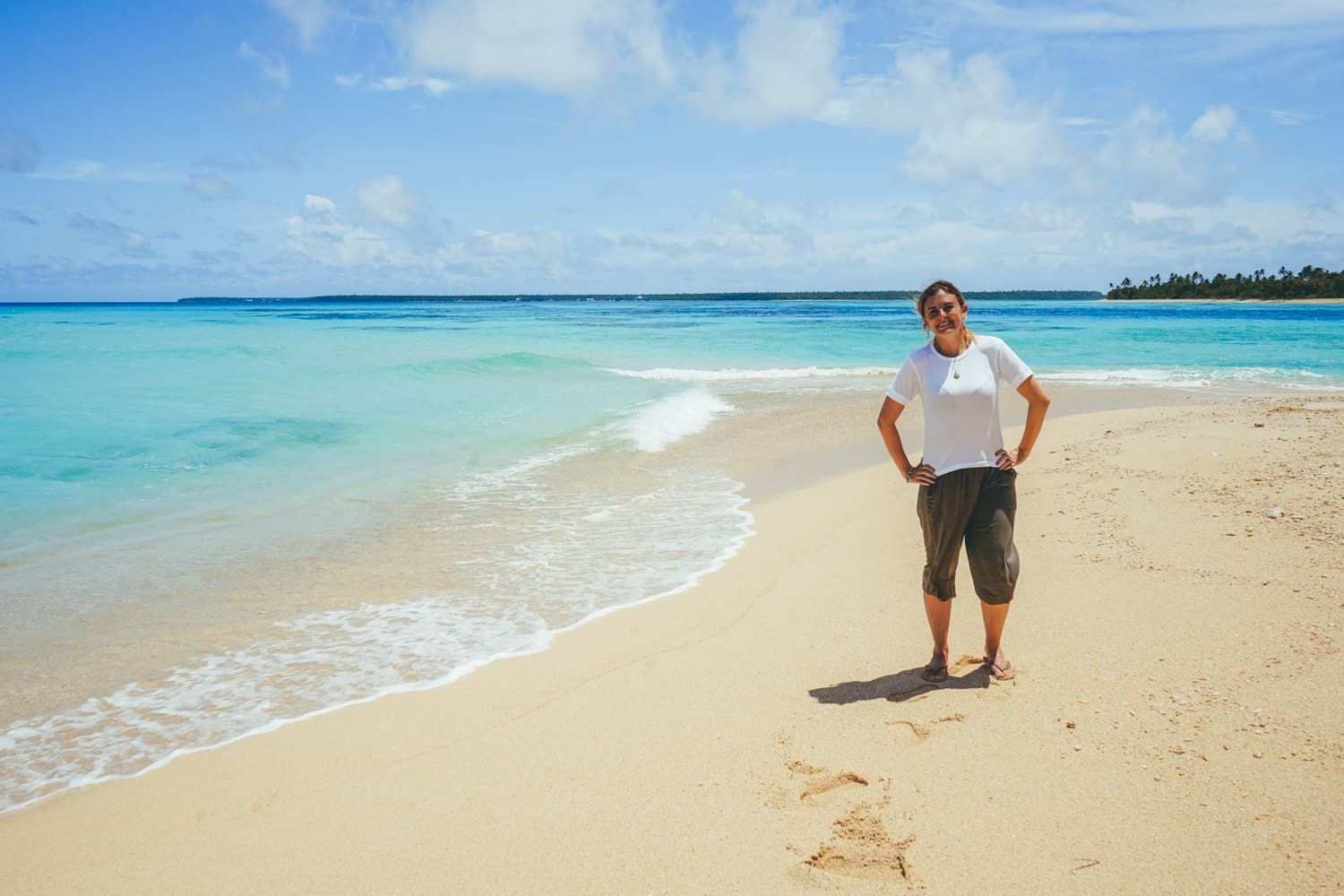 The Cost of Activities in Tonga
There's so much to see and do in Tonga that the cost of activities can quickly add up. And, if you make the decision to travel in low season as a solo traveller, you'll be forking out much more money, as you'll struggle to find someone to share in the costs with you. I opted to take a tour of both Tongatapu and 'Eua, to chill out on the beach in Ha'apai, and sit inside and stare glumly at the rain in Vava'u.
If you're heading to Tonga for the humpback whales, you can expect to pay 200 TOP ($89) for the experience in 'Eua and around 300 TOP ($133) in Vava'u. Other than that, you should aim to head to a Sunday church ceremony, which is free, participate in a kava ceremony, if that's your kind of thing, and spend as much time on the water as possible. Snorkels and kayaks are usually offered for free from accommodation, and the diving is supposed to be some of the best on the planet.
Here's what I paid for my activities in Tonga:
Tour of Tongatapu: I paid 200 TOP ($89) for a full-day tour of Tongatapu that took me to pretty much every tourist spot on the island, from the famous fishing pigs in the ocean to a coastline lined with blowholes. I wrote about my tour in depth in my article, Lying to Locals on Tongatapu.
Tour of 'Eua: I paid 40 TOP ($18) for a half-day tour of the southern parts of the island that saw me walking with wild ponies, tasting delicious fruit, and exploring the island's rugged coastline. I also wrote about this tour, and you can read about it in my article, Exploring 'Eua: Tonga's Forgotten Island.
The total cost of my activities in Tonga came to: 240 TOP ($107), which is $8.23 per day.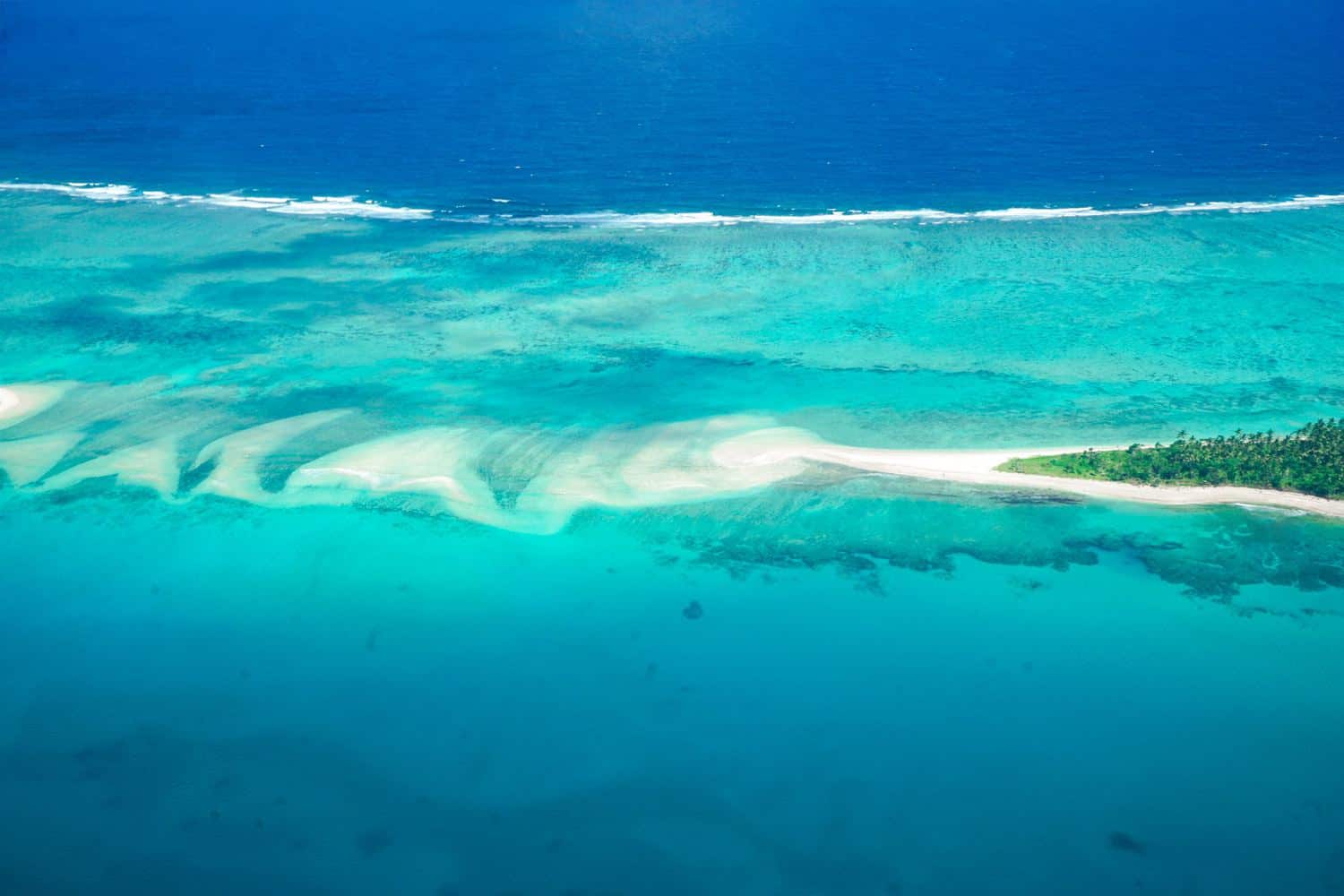 You'll Definitely Want to Get Travel Insurance in Tonga
Now, I'm always urging you guys to get travel insurance for every single trip for one specific reason: to be covered during medical emergencies. I've seen enough injured backpackers begging for money on GoFundMe because they didn't get insurance and need to pay tens of thousands of dollars to cover medical treatment and evacuation to know it's a risk that's never worth taking.
In Tonga, there's one other reason why you need to have travel insurance: their crappy airline.
I've mentioned several times now that Real Tonga is one of the worst airlines I've flown with. Their fleet includes an aircraft that has the nickname the Death Plane, flights are regularly cancelled and rescheduled without updates being passed on to passengers, sometimes you don't get booking confirmation for a flight you paid for, and occasionally one of the pilots gets sick and dozens of flights are cancelled for the next week.
I was blasé about flying with Real Tonga and assumed the chances of anything happening to me was low. After all, if you google practically any airline on the planet, you'll find an oceanful of complaints and terrible experiences.
And then they cancelled my flight from Vava'u to Tongatapu.
Nobody at the airport could tell me when the next flight would be and what my chances were of getting on it were. They simply sent me back to my accommodation and told me they'd call when they had availability. I could have been stranded for days, continuously rebooking my flight back to New Zealand as I discovered I needed to repeatedly spend another day on the island.
I had an onward flight to Auckland and then Christchurch from Tongatapu that I now needed to rearrange and pay a change fee ($90) for because only premium economy seats were left. On top of that, I had splash out for another night of accommodation ($90) and food ($15) in Vava'u. When Real Tonga managed to get me on an afternoon flight the following day, I also had to pay for an airport hotel in Tongatapu ($181!) for the night because I'd missed the last flight to New Zealand. Had Real Tonga not had a spare plane for me for several days, I could have been looking at almost a thousand dollars in additional costs and been very grateful for my travel insurance.
Stories like mine are everywhere on the internet when it comes to travel in Tonga, to the point where I wonder if anybody has had a stress-free experience with this airline. Get travel insurance. I use SafetyWing ($1.50 a day) have been super happy with them.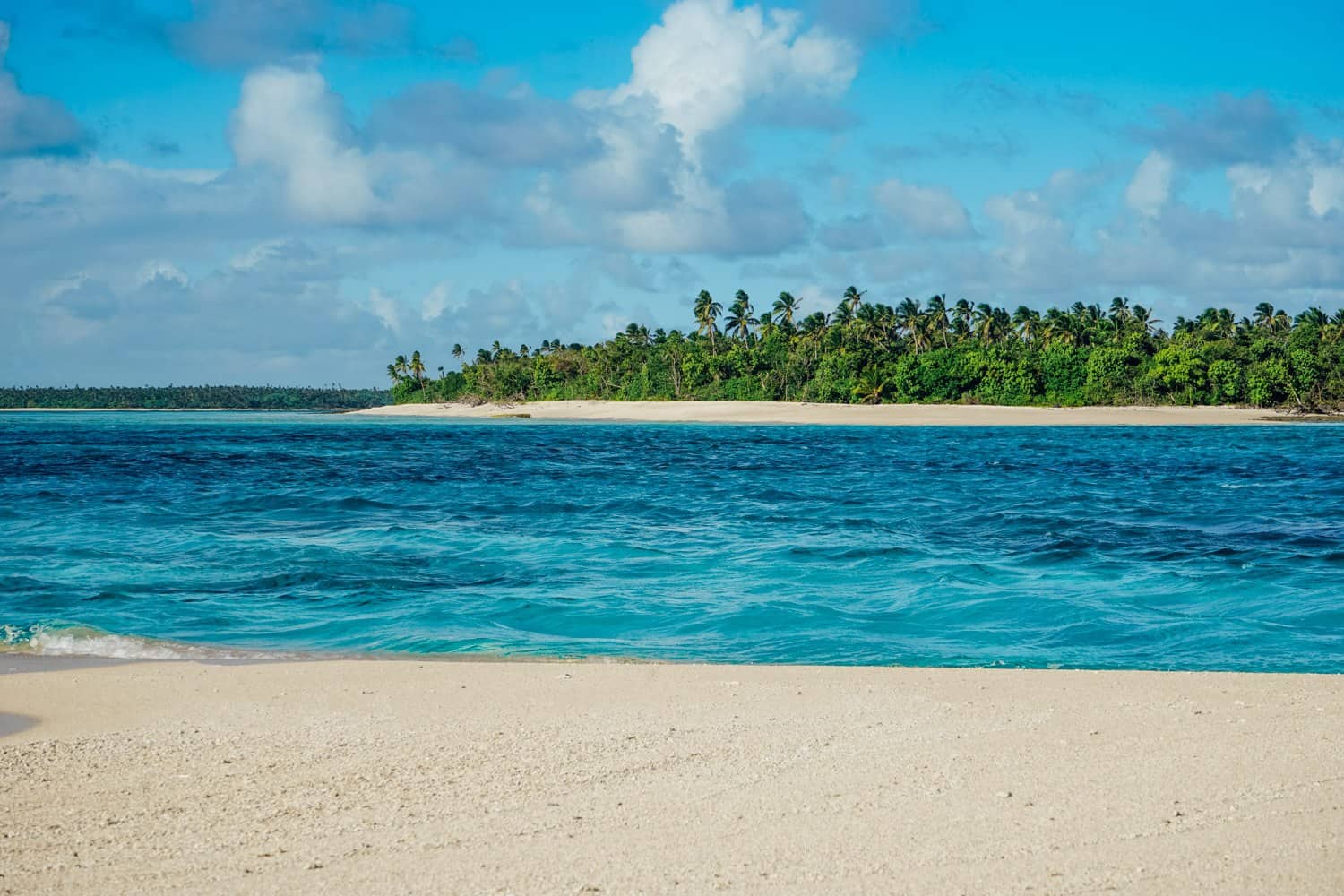 The Overall Cost of Travel in Tonga
It's time to tally up how much I spent during my 13 days in Tonga! Here's how it all broke down:
Accommodation: $82 per day
Transport: $62 per day
Food: $15 per day
Activities: $8 per day
Travel insurance: $2 per day
My average daily costs in Tonga were: $169 per day.
Because I know so many of you guys like to travel on a tight budget and I was making very little effort to do so on this trip, I also calculated how much I would have spent if I'd opted to only travel as a backpacker. In that case, I would have stayed in the cheapest accommodation options mentioned in this post, only travelled by ferries, eaten similarly, skipped the tour of Tongatapu, and bought travel insurance. My expenses would have then been:
Accommodation: $20 per day
Transport: $17 per day
Food: $15 per day
Activities: $1 per day
Travel insurance: $2 per day
If you're travelling on a tight budget and want to visit the four major island groups, you can therefore do it for $55 a day.
Not bad for one of the prettiest places I've ever been.
Would you like to travel to Tonga one day, or do the prices put you off?
Related Articles on Tonga

🇹🇴 The Ultimate Tonga Travel Guide: What's it Like to Travel in Tonga?
🤫 Lying to Locals in Tongatapu
🐴 Exploring 'Eua: Tonga's Forgotten Island
🏖 Ha'apai: My South Pacific Island Paradise
🏥 Hospitalised in Tonga