Crete is the largest island in the Greek archipelago, an island teeming with amazing stories, Neolithic discoveries and golden sand beaches. Locals love their home, for dozens of reasons, as you'll soon discover. To them, they are Cretans first and Greek second. This is in part because of the island's history, which has often been separated from the wider timeline of Greece.
The sense of community in Crete goes back to the Minoan period and not much has changed since. They are proud and sometimes loud, but never fail to be anything but hospitable. It makes exploring Crete a joyful experience, even before you've seen the ancient capitals, monasteries or sail a yacht to a neighboring island.
Residents may be one large family, but the island's landscape is diverse. You'll find high mountain regions with vineyards strewn between villages teeming with character. There are hundreds of gorges and monstrous cliffs that fall down to calm beaches and the rolling Mediterranean.
One constant is the amazing food, so fresh and healthy yet never found missing flavor. Your days of exploring require hearty meals, so you'll be stoked that Crete has you covered.
Spend a Day on the Pink Sand Beach of Elafonisi
Enveloped in over 600 miles (965km) of pristine coastline, Crete is lined with exceptional beaches. In fact, the idea of lazing on one of Crete's famed white sand beaches is likely a big motivator for your trip. We cover more stunning beaches below, but if we had to pick just one, we'd have a beach day at Elafonisi.
Elafonisi is has a worldwide reputation thanks to its spectacular pink sand that rolls down to the tranquil baby blue Mediterranean Sea. On Greece's biggest island, this beach stands out the most. Sure, it can get busy at the height of tourist season, but the wide expanse of sand helps to deal with larger crowds.
Elafonisi is set on the western end of Greece, giving it a more remote vibe to some of the other beaches on the island. There are regular buses departing Chania, which is 44 miles (70km) to the north, but the best way to get to the delightful pink sand beach is with your own car.
This journey takes you along a stunning coastal road with optional stops at Falasarna Beach and the Gorge of Topolia. But all roads point to the prismatic Elafonisi, with her pink sands sparkling under the Greek sun.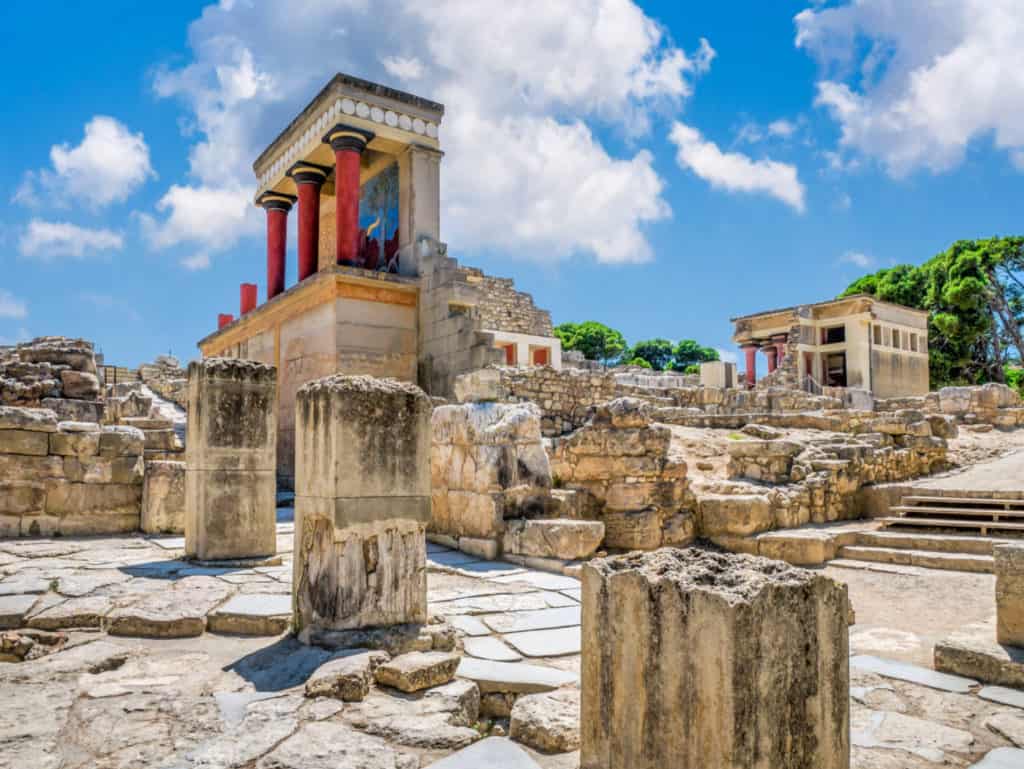 Discover the Past in Knossos
Aside from gorgeous beaches, there's one thing Crete does exceptionally well, and that is preserving its rich and lengthy history. The Minoan Palace of Knossos is Crete's largest archaeological site from the Bronze Age and is believed to be one of the oldest cities in all of Europe.
The area was settled during the Neolithic age and at its height, Knossos featured the palace where King Minos resided. Exploring the grounds is an awe-inspiring experience, especially seeing as the site has been abandoned for several thousand years.
Visitors will be able to explore the once opulent palace and admire the ancient architecture that includes a series of eye-catching buildings that feature engineering that was centuries ahead of its time. These include piping for flushing toilets, fresh drinking water and to mitigate potential floods. It's easy to see why Knossos is the second-most popular historical site in Greece after the iconic Parthenon.
On this guided walking tour, not only will you skip the line, but you'll be immersed in local history as your guide brings Knossos to life. The tour also includes a visit to the Heraklion Archaeological Museum.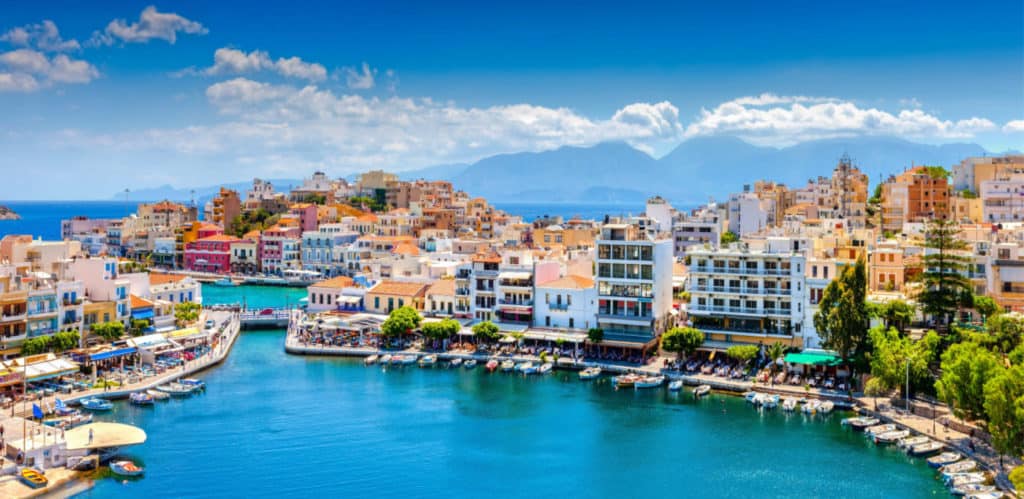 Visit Agios Nikolaos
There are many charming towns in Crete that have thrived well into the 21st century. One that combines history, beauty and local culture is Agios Nikolaos. Although small, the coastal town offers the kind of scenery and gorgeous architecture you'll come to expect from a Greek island.
Agios Nikolaos not only has a handful of beautiful golden sand beaches but also a harbor lined by colorful boats, multi-story buildings with terra-cotta roofs and a waterfront lined with vibrant restaurants and aromatic cafes. It's a town where you don't have to do a lot, to do so much.
Facing the east, mornings here begin at sunrise and we suggest at least an attempt to be an early bird. Venture to your local cafe, grab a coffee and wake up as you wander along the beautiful Lake Voulismeni towards the local port. Afterwards, you'll reach a couple of viewpoints where you can look back on Agios Nikolaos, the eastern mountains and the glistening Mirabello Bay, before reaching Kitroplatia Beach.
From the delightful town, you'll be in a great spot to explore the Diktaion Cave, the charming village of Kritsa, and the upscale resort town of Elounda.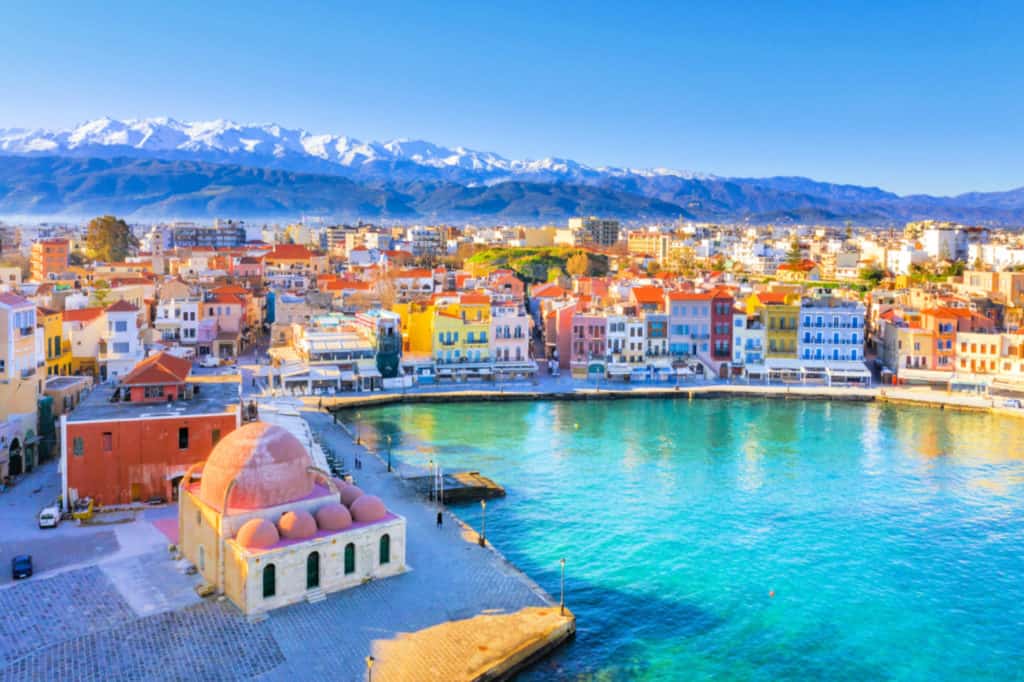 Explore Old Town Chania
From one gorgeous town to the next, Crete sure doesn't miss a beat. When it comes to old-time architecture (that remains in use) there may not be a prettier sight in Crete than Old Town Chania. The streets of the Old Town guide you through a district developed by Venetian rule and, thus, pastel-hued facades are found in great numbers.
This all began back in the 14th century when the now stunning waterfront began to be developed. What ensued was an intricate network of cobblestone alleys lined by classic Venetian homes with every gilded design and architectural tapestry telling its own story.
Chania was the capital of Greece until the 1970s. But despite Heraklion taking over the title, Chania has remained at the forefront of local history and at the heart of Crete's eye catching beauty. Alongside the pastel-soaked homes are historic bell towers, minarets, old-time cathedrals and even a lighthouse developed by Egyptians.
It's an ever changing landscape and one that's reaches its zenith in the Turkish Quarter. Here, you can discover the island's oldest standing synagogue, a series of museums and a quaint, local atmosphere tucked away from tourism.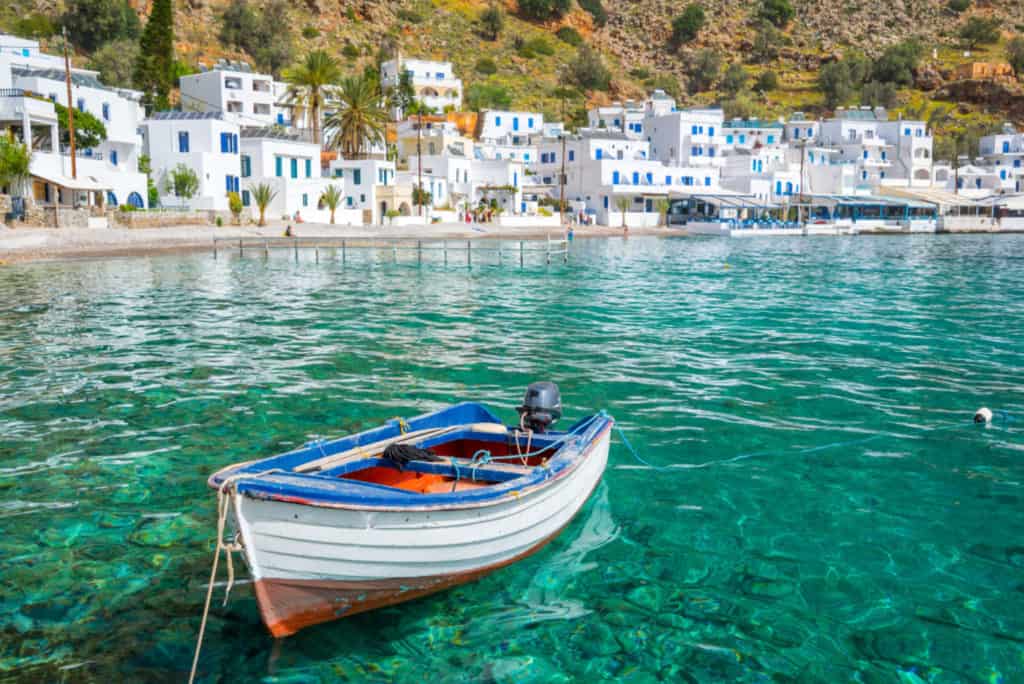 Take a Trip to Loutro
Pastel-hued homes may be a classic sign of Venetian architecture, but nothing screams Greece quite like squared homes soaked in clean white paint with blue doors. That's what you'll find in Loutro, not to mention the town's stunning coastline whose waters are as blue as the doors to your accommodations.
The tricky part for travelers is getting to Loutro. You can't drive here. If your eyes lit up at the thought, then you'll be glad to know all efforts to arrive here will be rewarded with a quieter experience surrounded by endless beauty.
After a long walk or a scenic boat ride, you'll have made it to the charming coastal town of Loutro. The blue waters shimmer alongside the shallower turquoise sea. The coast, lined with beach umbrellas, quickly rises to burnt rolling hills. Its sandstone backdrop is interrupted only by the dotting of leafy trees.
It's a scene straight out of a dream. Wander the crowd-less streets, stopping by anyone of the town's renowned seafood restaurants. Our pick? Anopoli Tavern.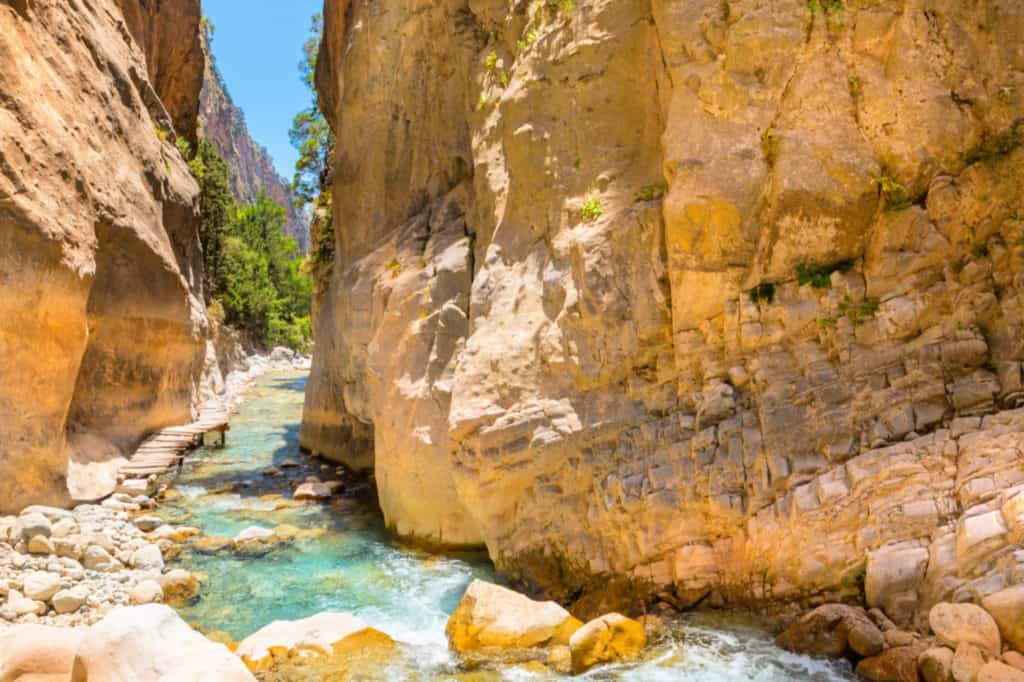 Adventure Through Samaria Gorge National Park
If you like, Crete can be all beaches and history. But sunset cocktails are more satisfying when they come after a hearty hike. Travelers to Crete can get their heart racing and their cameras working overtime within the Samaria Gorge National Park.
Alongside its whitewashed homes and sparkling beaches, Crete has a reputation for spectacular gorges. So much so, that hikers will fly here just for the chance to explore a park that is also a UNESCO Biosphere Reserve.
The main gorge within the national park is Samaria. It's one of the longest gorges in Europe, spanning over 8 miles (13km). The most popular hike here takes you on a 10 miles (16km) journey through the Samaria Gorge as it descends over 4000 feet (1,250m) on its jaw-dropping journey down to the Libyan Sea.
The best time to hike the gorge is in the summer and early fall. From May to October, the river the cuts through Samaria Gorge dries up, allowing for unimpeded hiking with rocky walls rising steeply to either side. Most of the trek is downhill and with endless views. There's no doubt that it's one of the best day hikes in Crete.
But rather than doing it by yourself, join an expert guide on a Samaria Gorge trek excursion and finish off by visiting the small village of Agia Roumeli.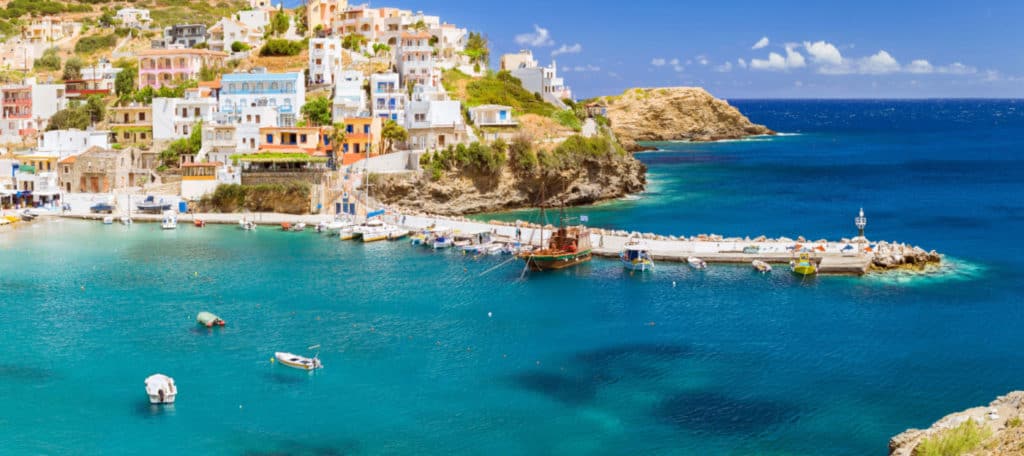 Wander the Cobblestone Streets in Rethymno
One of the best parts of visiting Crete is its buffet of romantic and historic towns. Have you've ever watched a movie and wished you could see it again for the first time? Well, in Crete, you can replace the movie with yet another stunning town. After exploring Old Town Chania, you'll once again have the chance to step back in time and enjoy the sights of Rethymno.
Rethymno may be one of the largest cities in Crete, yet it's preserved Old Town can lay claim to being the best. Rethymo was once surrounded by heavily fortified walls, cramping its inner quarters. Now relieved of these walls, its narrow alleys and cobblestone streets remain and wow, are they exciting to explore.
You'll see all the hints of Venetian rule, alongside Renaissance-era churches, ancient arches and opulent mansions. One of the most striking buildings in the Old Town is the Neratze Mosque. It shows you the effects of Crete's ever changing power structure beginning life as a Venetian Church before becoming a mosque in the 17th century and now hosts the arts.
With so many stories to tell, Rethymno is best discovered alongside a local. Join a walking tour beginning with a classic Cretan breakfast, explore the Old Town and sample the local cuisine.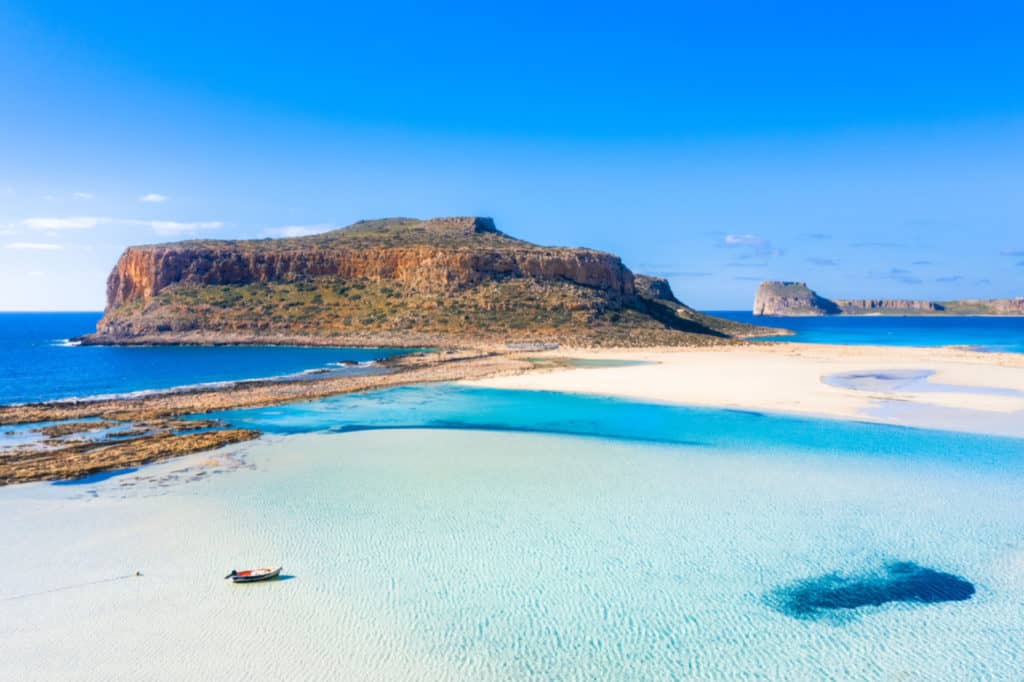 See the Colors of Balos Lagoon
You won't visit many beaches quite like Balos Lagoon on your travels. Elafonisi may be the top beach in Crete, but there's something uniquely spectacular about Balos Lagoon.
From where you'll leave the car to join the walk down to the sandy shores, you'll be hit with one of Crete's most iconic sights. No, it isn't Knossos, but rather the island of Tigani. From your viewpoint it goes like this: sandstone landscapes with green coastal brush make way for powdery white sand, green-blue waters and a sandbar that splits the sea to the deserted island.
It's a mesmerizing vista, one that makes Balos Lagoon one of the most popular beaches in Crete. It's a worthy day trip north of Chania and travelers even arrive from the neighboring island of Kissamos for a day lazing on the beach and taking in the glimmering turquoise water.
Not only is it sightly, Balos is incredibly relaxing. The offshore island and Gramvousa Cape trap the water, creating calm swimming that will have you feeling invigorated at the end of the day.
From Balos Lagoon, you'll be just a short boat ride to Imeri Gramvousa, another offshore isle. Here, you can discover an ancient structure, built under Venetian rule.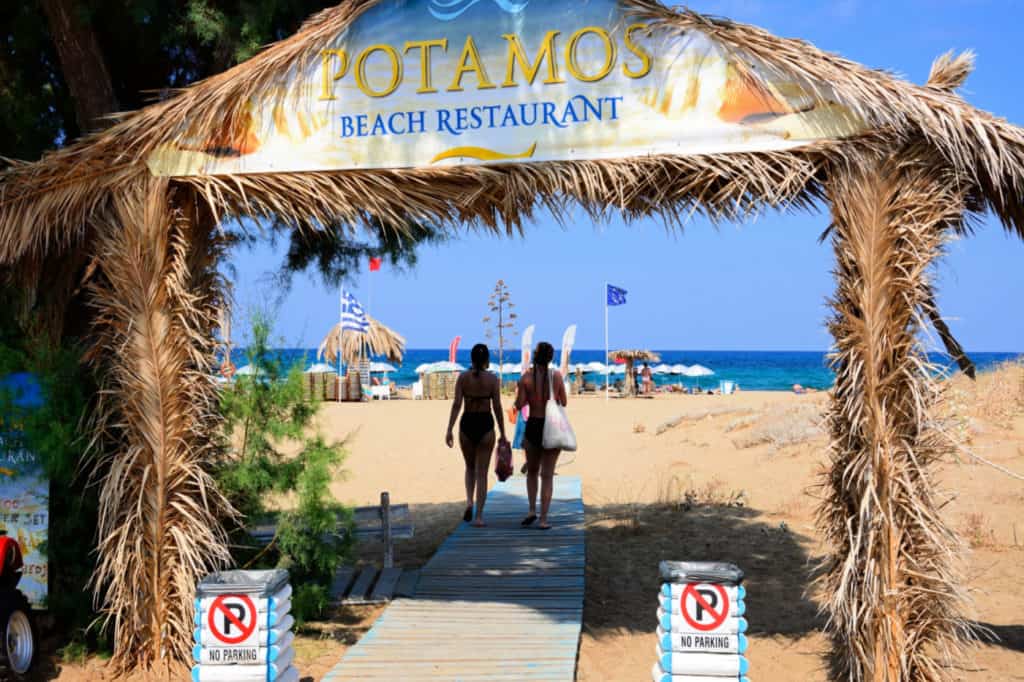 Hit the Town in Malia
Even if you've come to Crete to escape the noise, whenever you feel like letting your hair down, Malia is the place to go. On the northern coast, Malia (alongside the capital of Heraklion) is the place to enjoy a late night and break out your dance moves. So be sure to cancel all following day plans.
Between the rising mountains and the calm blue harbor, Malia is packed with clubs, old-fashioned disco bar, cocktail lounges and your hectic (but necessary) backpacker pubs. Sure, you'll need to leave behind some of the authentic Crete experiences, but you've earned the opportunity to indulge in a little tourism.
Alongside your fellow travelers, you can jump from bar to bar and club to club, turning back the clock, knowing there is a cozy beach lounge somewhere waiting for you the next day. Along Dimokratias Street aka Beach Road, you'll find the best spots in Malia, include Zig Zag Club, Apollo Club and the popular Corkers.
If partying up a storm is not your kind of evening, you should still pay a visit to Malia. Minutes from town is one of the biggest Minoan palaces on the island. It boasts a loggia, courts, royal quarters and even a theater.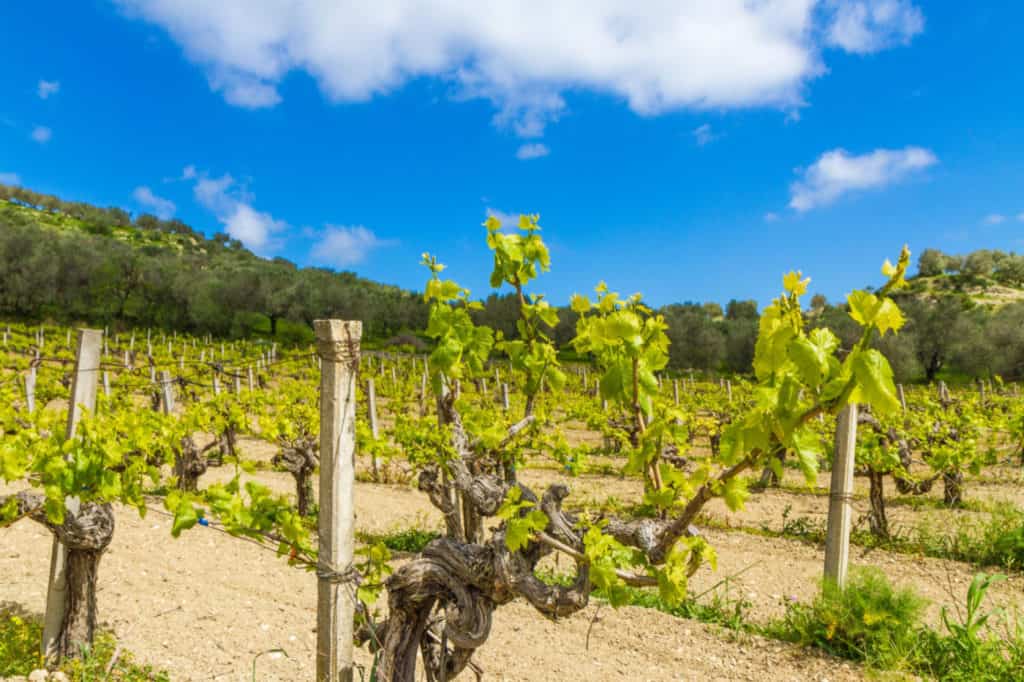 Go On a Wine Tasting Tour
A brief trip from the capital of Heraklion will place you in the center of Crete's happening wine region. The island has a long history of wine production, dating back to the Minoan era thousands of years ago. Today, there are more than 60 wineries on the island of Crete, the bulk found just below the northern coast.
Cretan wine is renowned for its sophisticated flavors and with a dozen native grape varieties, add on the local climate and you'll find wine that separates itself not just from Greece but the rest of Europe. The choices on offer will leave you spoiled for choice.
If you're ever going to sign up for a tour, this would be it. Forget about the spit bucket and truly enjoy the local tipple, knowing your driver has it sorted on the way home. Guests will spend the day touring family wineries and an olive oil factory on an epic trip from Chania.
Alongside your half-dozen wine tastings, you'll experience more local cuisine while seeing the sights on your way through an exceptional wine region.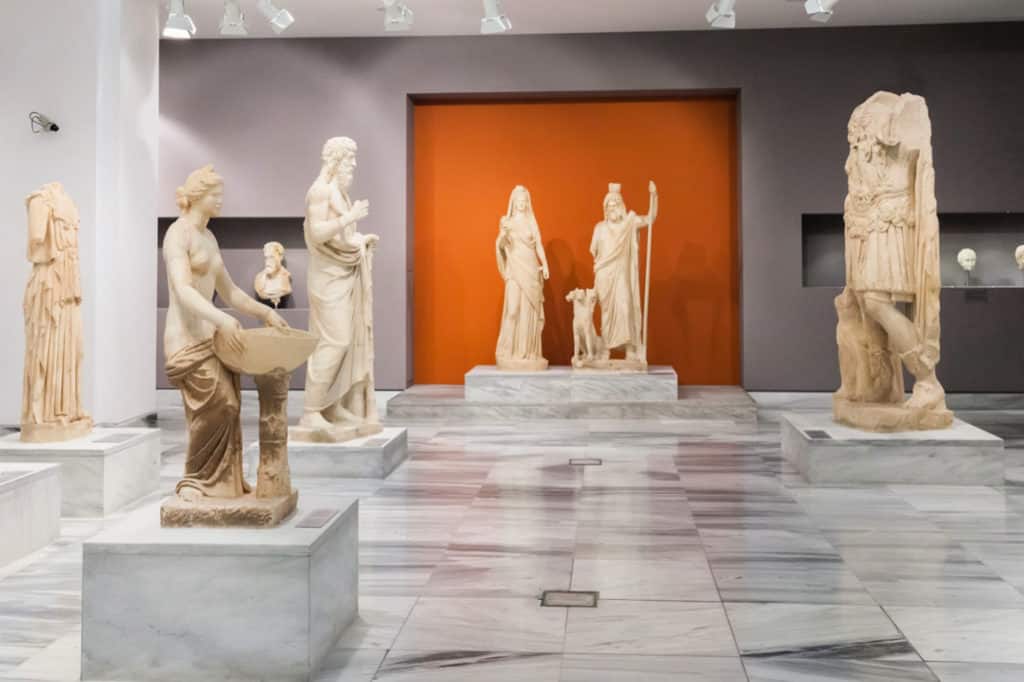 Check Out the Heraklion Archaeological Museum
Among all the sun, sand and sea (…and wine) is Crete's exceptional Minoan history that's been painstakingly preserved. You've explored some of the old towns and rows of cobblestone streets, but to wrap it up with a nice bow on top, you'll need to visit the Heraklion Archaeological Museum.
The museum is more than just a treasure trove, it's a complete collection of Minoan history. Local law ensures that any and all discoveries remain on the island and aren't shown in some far-off museum. This ensures that visitors will enjoy a thorough insight into the lives of the Minoan people and their culture through art that has literally withstood the test of time.
Set within the heart of Crete's capital, the Heraklion Archaeological Museum unveils the often mysterious lives of the island's early residents. The museum is set on the grounds of a mid-19th century friary and guides you through some 5,500 years of history, from Neolithic times to the Roman era.
The museum boasts 27 galleries spread across two floors with exhibits focusing on ancient trade, jewels, sculptures and pottery. Highlights of the Heraklion Archaeological Museum include the renowned Bull Leaping Fresco, jewelry designed by Minoan goldsmiths and the Phaistos Disc.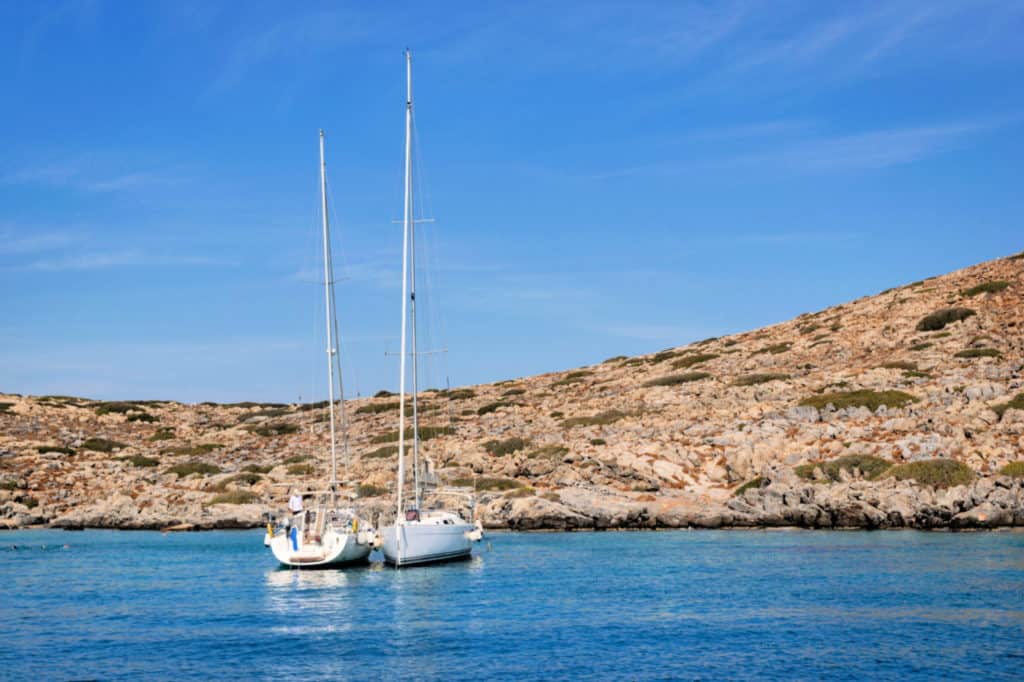 Go for a Sail
Now that you've returned from the Neolithic Era, take the opportunity to get back outdoors and once again indulge in the sheer, unspoiled beauty of Crete. Six nautical miles north of Heraklion is the uninhabited island of Dia. You can see the island from various points around Crete and its untouched lands also inspire would-be explorers.
For this reason, you'll see regular yachts and catamarans depart Crete for the brief day sail to the small island. Along the way, sailors will jump off the starboard side into the crystal-like Mediterranean Sea to inspect the spectacular world below. Soon they'll find themselves on the precipice of Dia, a slit of land that's been a prominent military shield for Crete since the Minoans ruled the land.
Dia is lined with tall cliffs that belie the island's otherwise standard topography. Sailors will also come to discover a long list of alcoves and calm bays where you can once again get a taste of Cretan marine life. While the island's historic port, far from its heyday, continues to provide wondrous views back to the capital, Heraklion.
See the amazing Dia Island on this all-inclusive catamaran cruise. Wine and dine on your spacious cat, with a traditional lunch and breakfast, snorkeling, paddleboarding and fishing.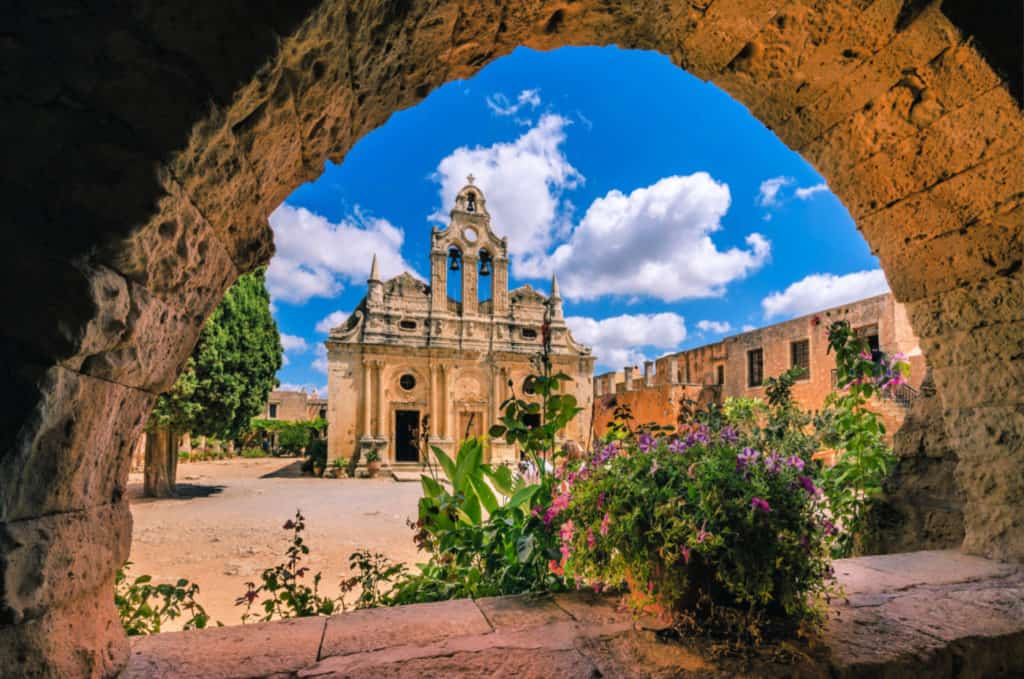 Explore Arkadi Monastery
Out in the countryside, a dozen miles (20km) from Rethymno is the Sacred Monastery of Arkadi. Travelers will want to rent a car to make the journey simple. However you get there, you'll quickly be swept away by the arresting sight of the courtyard and the monastery's facade.
The monastery is one of Crete's best examples of Venetian architecture. Exact dates of construction aren't known, although it's estimated to have begun in the 14th century. Over time, not only was it a symbol of engineering excellence, but the monastery became a central figure in Greece's struggle towards independence.
Standing on a hill with no other buildings in sight, the Arkadi Monastery offers travelers the beauty of silence alongside its obvious exceptional designs. The wider complex is more akin to a pueblo with its square buildings. Vines coat the shaded pathways guiding you to quiet nooks where you can sit, relax and admire the surrounding grounds.
Does this all sound amazing? Well, why not ditch the hire car and enjoy this e-bike experience instead? With your bike all powered up, you won't have to worry about the uphill ride to the monastery before making your way into the hills covered in olive groves and charming mountain villages, including Amnatos. Enjoy breathtaking views as you dine on traditional Cretan cuisine overlooking the Mediterranean Sea.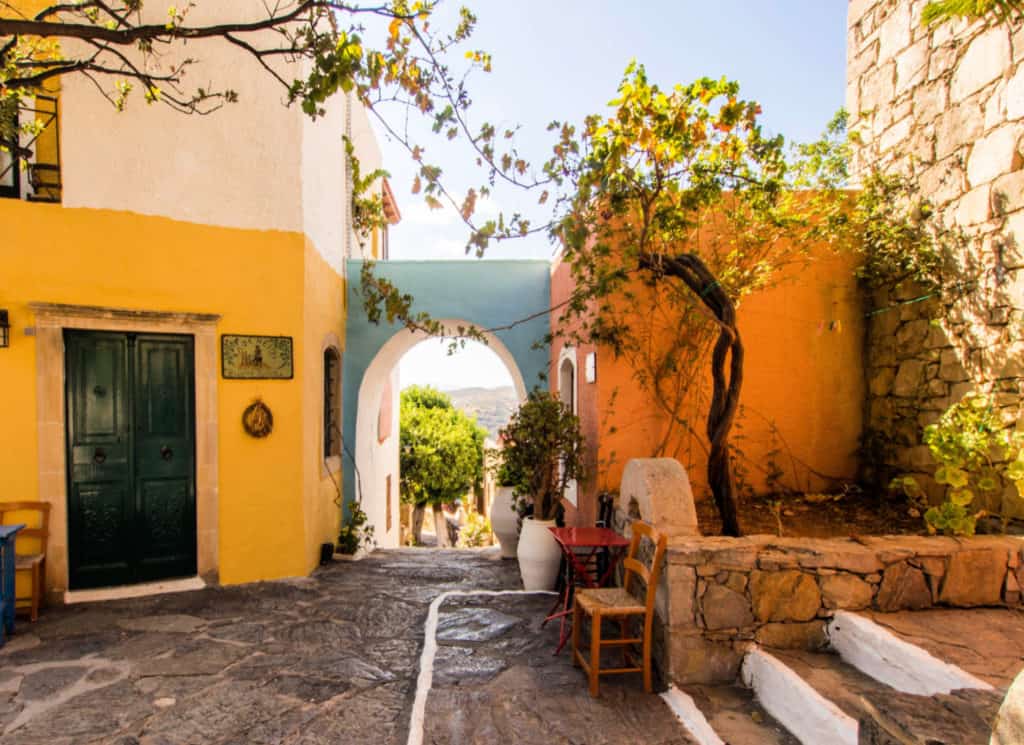 Take a Cooking Class
Cretan cuisine has a number of unique aspects that sets the island apart from mainland Greece in more than just a geographical sense. Much like its history, Cretan food remains independent, a strong example of the island's traditional culture. Even back on the mainland, Cretan cuisine is a hit. It's a mix of distinct flavors and ingredients developed over centuries and features ample local produce.
As you travel around Crete, eating the signature cheese that changes from village to village, dabble in Cretan oil and dine on mountain herbs and greens, you'll fall in love with the fresh, healthy and downright delicious cuisine. It will be enough to inspire you to take a cooking class so you can bring the local flavors back home with you.
Alongside an experienced chef, you'll make your way to the quaint village of Arolithos. The class begins with a tour of the Arolithos Museum, where you'll discover rural history and traditional craft in a town that is frozen in time. Now, with an understanding of local history, you'll be better prepared to dive into Cretan cuisine.
It's one of the healthiest cuisines on the planet with some of the dishes, including stuffed vine leaves, coiled cheese pies, ntakos and lamb with green beans. You'll learn all the tricks of the trade before sitting down and enjoying your masterful creation.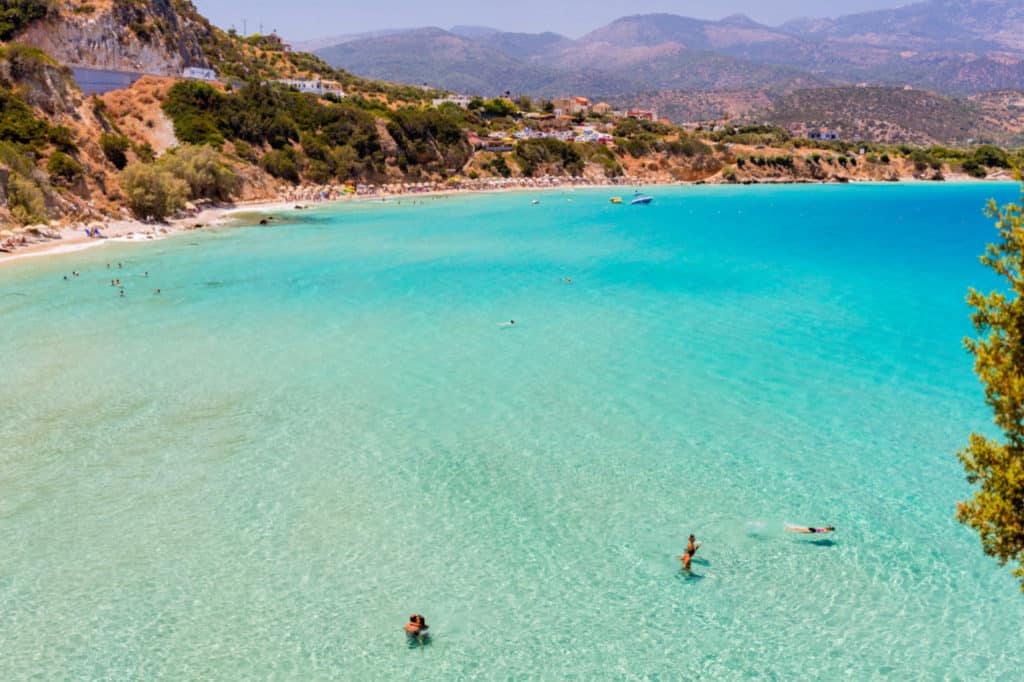 Enjoy Endless Beach Days
OK, so we've visited the spectacular Elafonisi Beach and seen the kaleidoscopic Balos Lagoon, but Crete has a seemingly endless list of beach days to enjoy. So if you just want to relax, then there's a beach for you. One for everyday of the week!
Crete's glistening white sand is, alongside its Minoan history, the most inspiring aspect of Crete. The beaches draw travelers in from across the world and like any popular destination, there can be crowds, but some beaches are simply worth the effort. One of those is Voulisma Beach. A short trip from Agios Nikolaos on the lively northern coast, Voulisma is a vast stretch of sand that curves along the coastline backed by stunning cliffs. The balmy and calm waters are perfect for wading and the beach umbrellas create the shade necessary for diving into that book.
Moving away from the busy northern coast, make your way to Vai Beach. Located at Crete's easternmost point, this beach features one of the largest palm groves in Europe and, despite its newfound fame, remains virtually undeveloped. Beach goers can enjoy all the natural beauty with no interruption.
Last but not least is Matala, a powdery beach that faces the Libyan Sea on Crete's southern coast. Surrounded by cliffs and caves on either side, the beach has long inspired travelers and today you can explore the caves, before kicking back on the warm golden sand.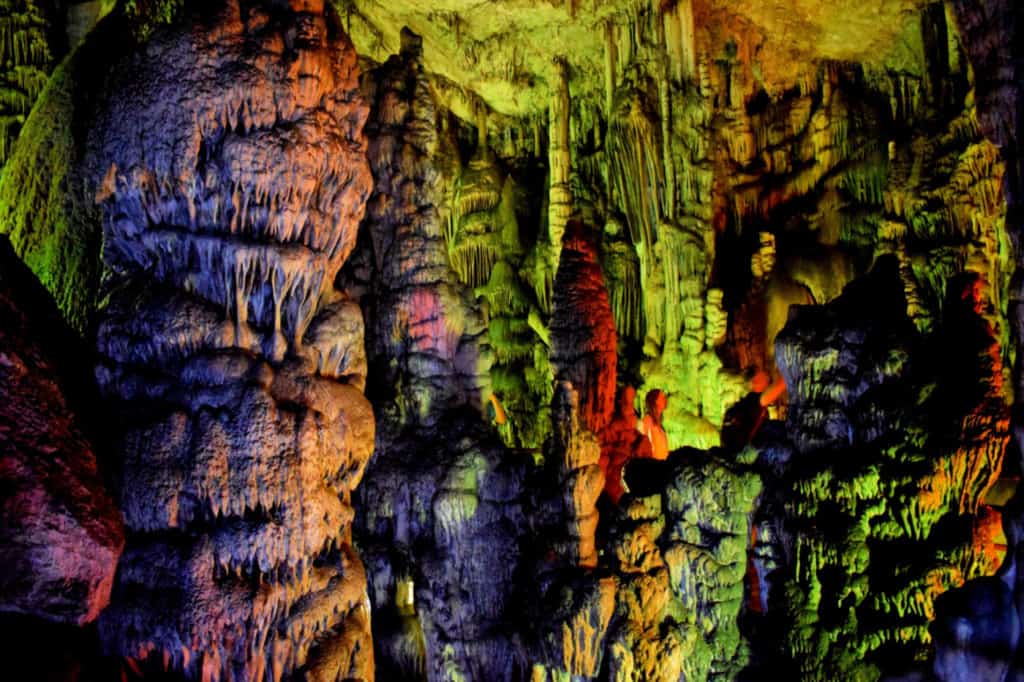 Discover the Diktaion Cave
If you've seen Disney's Hercules, then you know Zeus as a loving father, a powerful yet gentle giant. But according to myth, Zeus' early years were a bit of a struggle, one that was spent being raised in secret away from his father, in what we now know as Diktaion Cave.
Zeus would go on to become the father of all gods, and the cave would be a common meeting point between Zeus and Minos, who would discuss the laws of the land. Today, the cave remains a fascinating insight into Greek mythology and one that you can explore firsthand.
You'll find the cave on the northern side of Mount Ditki. Archaeologists have long been fascinated by the cave and have discovered artifacts that show human activity in the cave that date back to the Neolithic period, strengthening the mythical connection between Zeus and Minos.
History aside, the cave features an impressive interior, with an entrance 60 feet (18m) wide and 46 feet (14m) high. After making your way through the grand entrance, there are a further five major chambers decorated by a mass of stalactites and stalagmites including the "Mantle of Zeus", dangling like an old chandelier above Diktaion's subterranean lake.
Check out the birthplace of Zeus along with the beautiful Lasithi Plateau on this guided tour.
Drive Through the Lasithi Plateau
Averaging a height of 2,790 feet (850m), the Lasithi Plateau is the tallest of its kind in Crete. It's lined with hide gems running east to west for seven miles. In each direction there are some of the island's tallest peaks, such as Louloudaki, Varsami and Afendo, giving plenty of context to the size of the plateau.
It's long been a haven for cattle grazing and a farm with a mass of windmills transporting water along the plains long before electricity. Beyond the farms, you'll find the birthplace of Zeus, at the Diktaion Cave, along with excavated sites where ample evidence of Neolithic and Minoan activity has been found.
Behind four wheels, you can explore the Lasithi Plateau on a village hopping adventure. Away from the history and old towns, the plateau provides a glimpse into rural life as it has been for centuries. Tucked away from the crowds, beaches and tourist attractions, the many villages like Psychro offer an authentic experience.
Stop at each village and see what you can find. Each is connected to surrounded farms producing fresh fruit and vegetables, while local restaurants serve homegrown cuisine surrounded by the vast plateau with mountains dotting the horizon.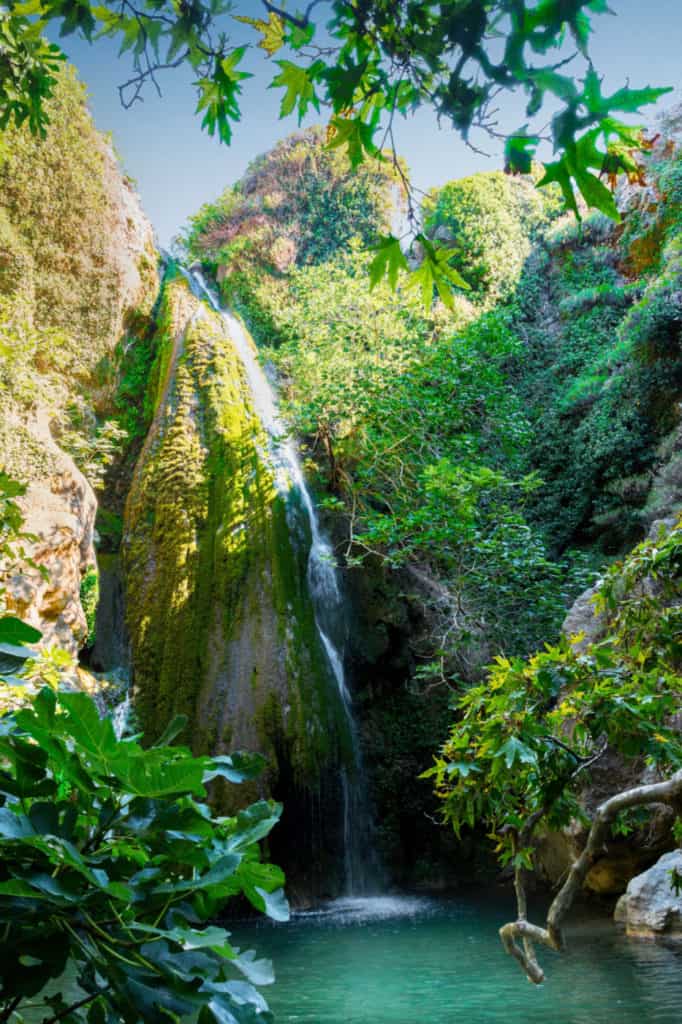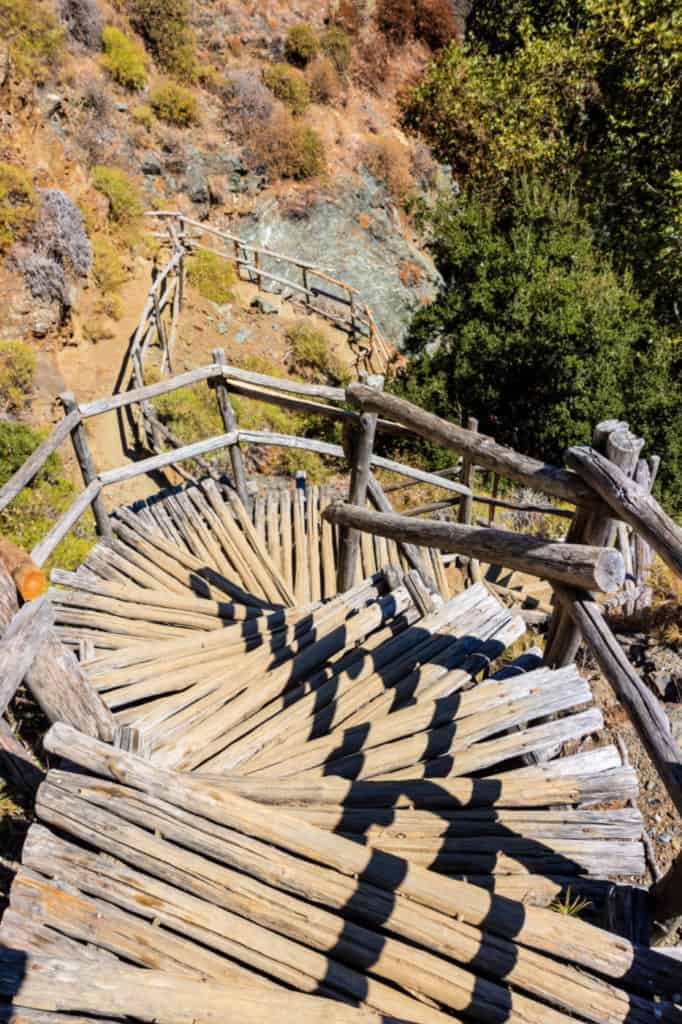 Explore the Gorge of Richtis
Samaria Gorge may be the most famous gorge on the island, but if you're up for another similar adventure, then you must add the Gorge of Richtis to your Crete itinerary. Not only is it stunning, but as most travelers make their way to Samaria, Richtis enjoys peace and quiet.
Reaching the Gorge of Richtis is a fun appetizer. You'll drive the coastal road that connects Heraklion to Sitia, leading to amazing views as you curve around the winding roads. Soon the trailhead appears with a decent sized parking lot. The trail leads you down through the gorge, guiding you along a glistening stream.
The lush landscapes are a permanent feature of the Gorge of Richtis, one that ensures the gorge remains a viable hike even in the hot summer months. Crete is often known as the King of Gorges as it's home to over 400. But most become hard to hike when the sun decides to venture down and dramatically increases the temperature. Hikers won't have any issue at the height of summer thanks to the thick, leafy woods creating a constant layer of shade.
The hike will take around an hour, guiding you through a flower-laden paradise, over the 19th century Lachanas Bridge and other ruins before you arrive at a thin veil of falling water, the tallest in the region. Eventually, the path reaches a beach where, if you're organized, you can be picked up to avoid the strenuous walk back up the gorge.