The South of France holds a special place in my heart.
I first fell in love with this corner of the earth whilst au pairing in Manosque. After too many weekend trips to Aix-en-Provence on the bus, I slowly began to venture out and discover the beauty of the French Riviera.
That's how my love began and it's been blossoming ever since, and in this itinerary, I am going to share how to spend an unforgettable two weeks in the most magical region of France.
Sun-soaked beaches, charming Provençal villages, and world-class cuisine. Put simply, this is your two-week South of France getaway.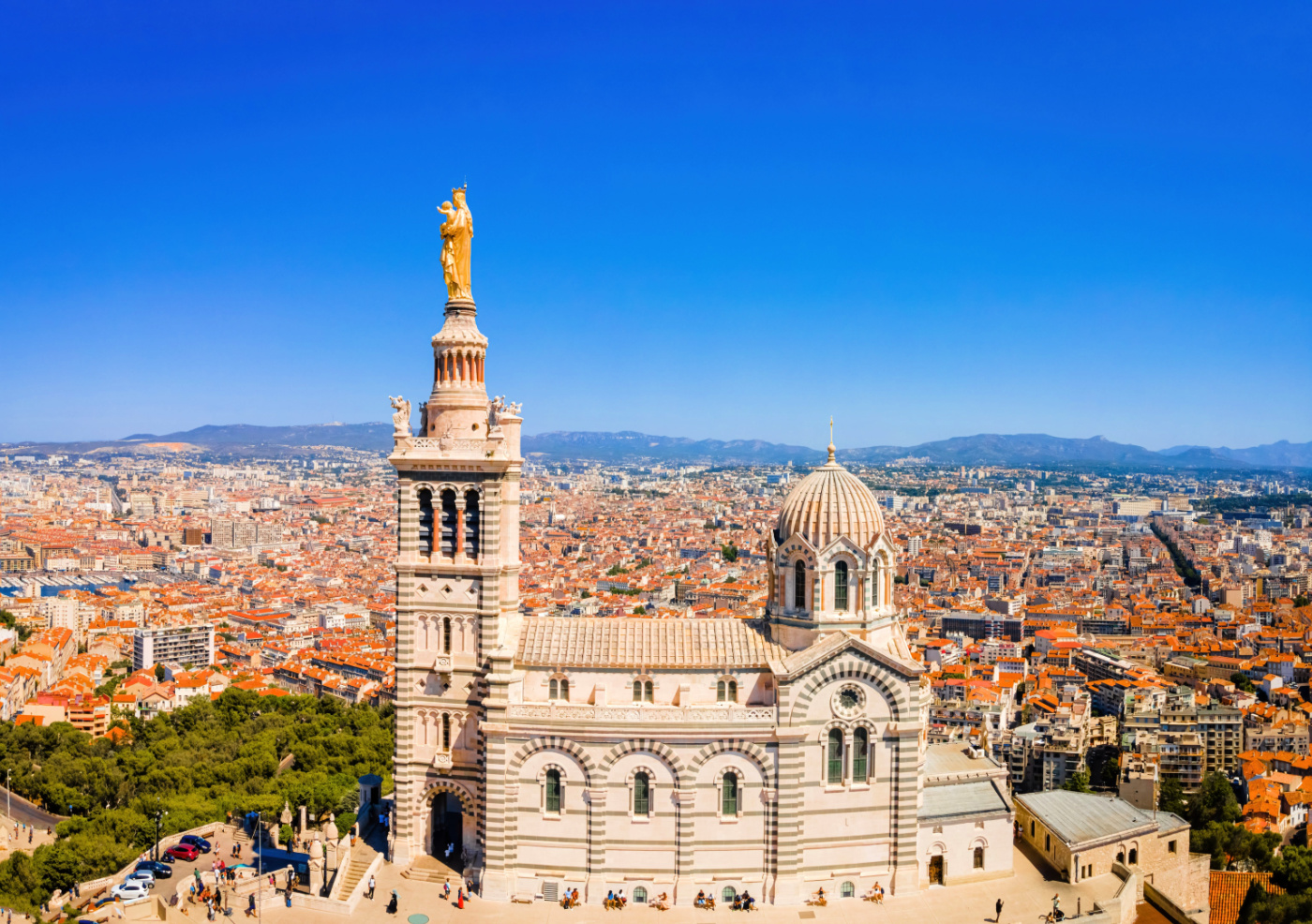 Day 1 – Marseille
Begin your two-week trip in France's oldest city, Marseille. Whenever I visit Marseille, I like to stay right in the middle of the action; that's why I recommend staying here. The French are known to love their elegant spaces, and I adore staying at this lovely apartment. Spacious, bright, and offering up a neat terrace, it will leave you wishing to call this city home. 
Once settled in, follow the noise to the waterfront.
Find yourself standing in the Vieux Port, Marseille's historic harbor that has served as the heart of the city for over 2,600 years. Wander your way over to Fort Saint-Jean. One of the oldest monuments in Marseille, this fort marks the entrance to the Old Port and is a symbol of Marseille's military history.
To enter the fortress, climb up the stairs on the far side of the road and cross an elevated footbridge. Explore the many walls and interesting fortifications that have protected the Old Port since 1660. Around the corner you have the Musée des Civilisations de l'Europe et de la Méditerranée, a modern museum dedicated to the history and culture of the entire Mediterranean region. The building itself, with its extra-terrestrial feel, is worth a photo.
Pro tip: visit on the first Sunday of the month when admission is free!
For lunch, get ready to indulge in Marseille's most famous dish: Bouillabaisse. Once a poor man's soup, this hearty meal is a garlic and saffron-flavored fish stew that seafood enthusiasts will fall in love with. Whenever I am in Marseille, Chez Fonfon is my first stop. I love starting with the hot bouillon and delicious toasted bread, then savoring the fish and potatoes afterward. Pair with a light Sauvignon Blanc and voila!
After fuelling up, head to the Basilique Notre-Dame de la Garde. Perched atop a hill overlooking Marseille, this historic site is a must-see. Book a tour to make the most of it – I recommend the urban walking tour. You can enjoy a tour with expert knowledge and great company because let's face it – climbing the 170 steps as a group is much more fun and rewarding!
When you are at the top, take a minute to take in the breathtaking panoramic views of Marseille. But it does not stop there; turn around and admire the Neo-Byzantine masterpiece that is the Basilica. Intricate carvings, stunning mosaics, and beautiful stained-glass windows. It is truly a work of art.
End your day exploring the nearby neighborhood of Le Panier, a vibrant district perfect for a cozy café or dinner spot. In fact, Marseille's large North African community makes it a foodie heaven – my favorite spot is Chez Tamar for delicious Magreb cuisine. Take my advice and order the 'Tamar' plate. Expect a colorful and vibrant spread of mezze and small bites, like delicious muhammara and tabbouleh.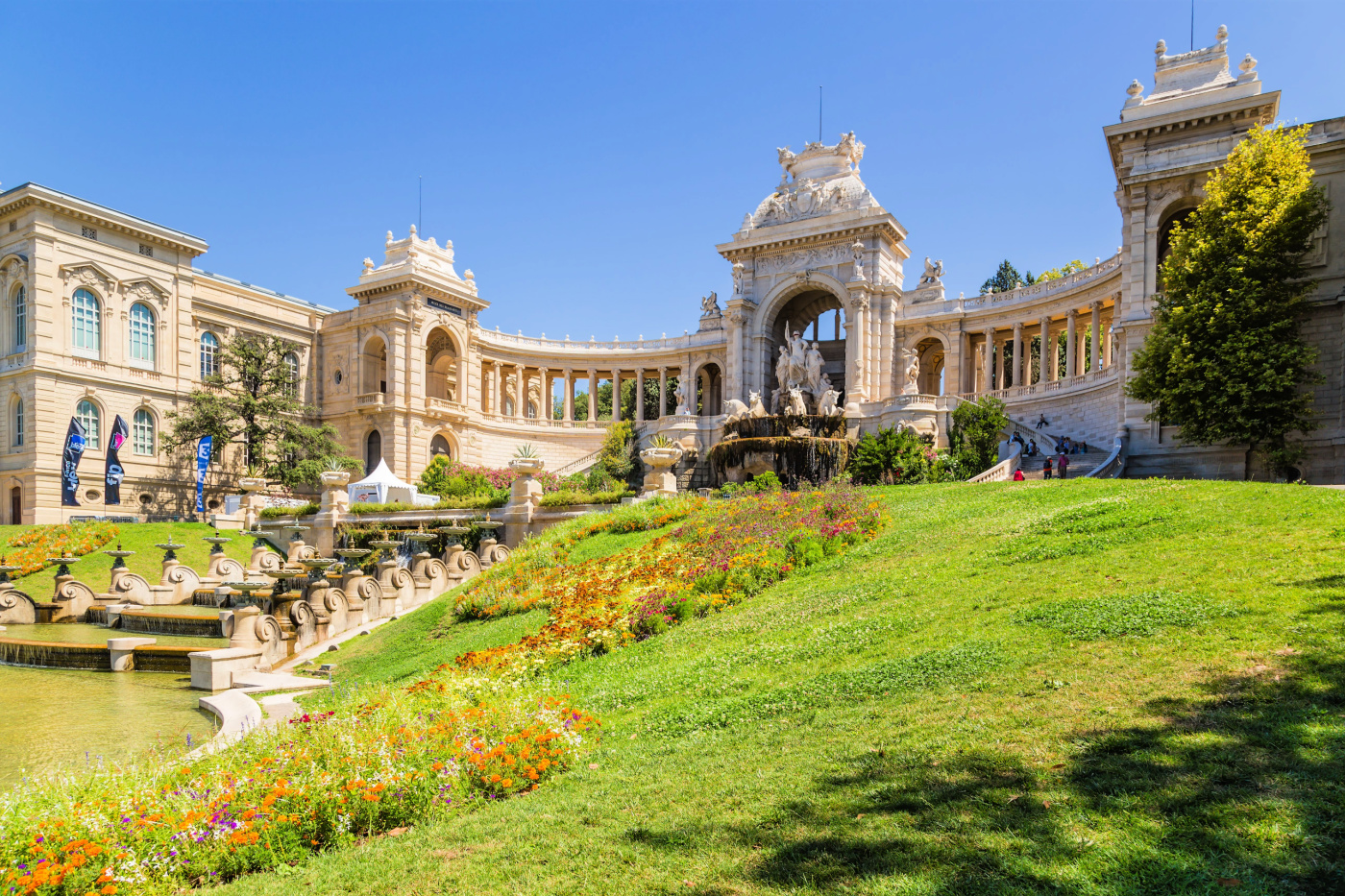 Day 2 – Marseille and Ensuès la Redonne
Start your second day in Marseille with a visit to the Palais Longchamp, a grand 19th century palace which celebrates the construction of the Canal de Marseille. The palace now boasts a beautiful park, two museums, and a garden oasis. Not only is the Natural History Museum free but it is filled with hundreds of thousands botanical, fossil, and mineral specimens which will keep you busy for hours. If you want to skip the museum, you can enjoy a relaxing stroll around the grounds during the morning sunshine.
Afterwards, take the train to Ensuès la Redonne. This gorgeous little village is a complete hidden gem and my absolute favorite spot to visit when I want to escape the business of Marseille.
When you arrive at the station, follow the winding path downhill to the main village and settle in at Plage de la Redonne. Soak up the warm Mediterranean sunshine, read a book, and explore the nearby hidden coves on a rented paddleboard or kayak. It's the perfect spot to relax, unwind, and immerse yourself in the stunning natural beauty of the South of France.
After a few hours, get ready for a well-deserved afternoon hike.
Sentier du Littoral is my top pick, having hiked it many times during my weekends in Aix. It's not too strenuous and takes around three hours to complete, but make sure to bring plenty of water and snacks. Along the way, discover what the hidden coves look like from above, experience stunning cliffs, and even an ancient fort. The dramatic contrast between the blue of the ocean and the deep hues of the wilderness and pines makes for excellent photos. 
For a fun and unique dining experience, head to Pizza Rocca in La Redonne, where you'll find some of the best pizzas in the South of France. Any pizza with the balsamic dressing is delicious! Enjoy your meal from this delightful food truck at sunset before heading back to the station. Although you can stay in La Redonne, I would suggest heading back to Marseille after dinner for easier travel to Aix.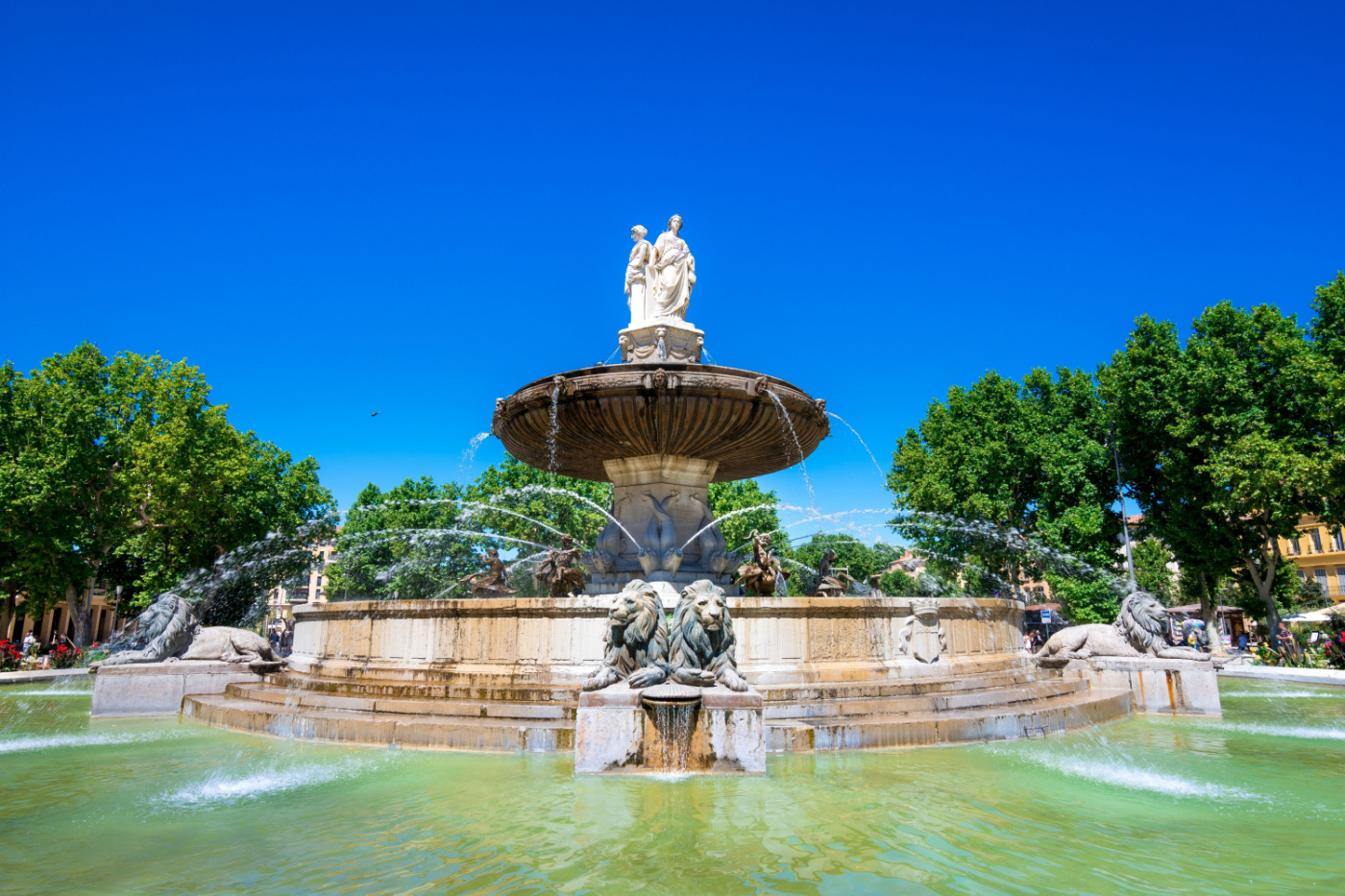 Day 3 – Aix-en-Provence
Wake up to the hustle and bustle of Marseille. Enjoy your final moments in this city as you take the train over to your next stop: Aix-en-Provence.
In the blink of an eye (literally just 11 minutes), you will arrive in Aix.
Before any tours or recommendations, the first thing I want you to do is go on an explore through the center of this colorful city. Getting lost amidst the narrow streets, finding local hidden gems, and taking in the wonderful architecture on your way is a sheer pleasure and will inspire how you want to spend your time here.
Another free (yet amazing) thing to do in Aix is visit Church Saint-Jean of Malta, the first Gothic church to be built in the Provence region. The church's facade is truly spectacular, adorned with intricate stone carvings, striking arches, and a magnificent rose window.
Step inside the church and expect more of the same: soaring vaulted ceilings, vibrant stained-glass windows, and ornately detailed altarpieces. If you are lucky, maybe you will catch a glimpse of one of the regular events hosted at the church. From music concerts to funky art exhibits, there's always something going on here. 
Head straight to Cours Mirabeau for lunch. 440 meters long and lined with cafés, fancy restaurants, terraces and elegant private mansions, this avenue will give you the perfect welcome to Aix. There are so many options, but I suggest watching the world go by as you enjoy lunch at Les Deux Garcons.
In terms of where to stay, I always choose to stay here when I am in Aix. Not only is the location fantastic (right on Aix's most popular avenue) but the place has a relaxing spa and a gorgeous outdoor terrace.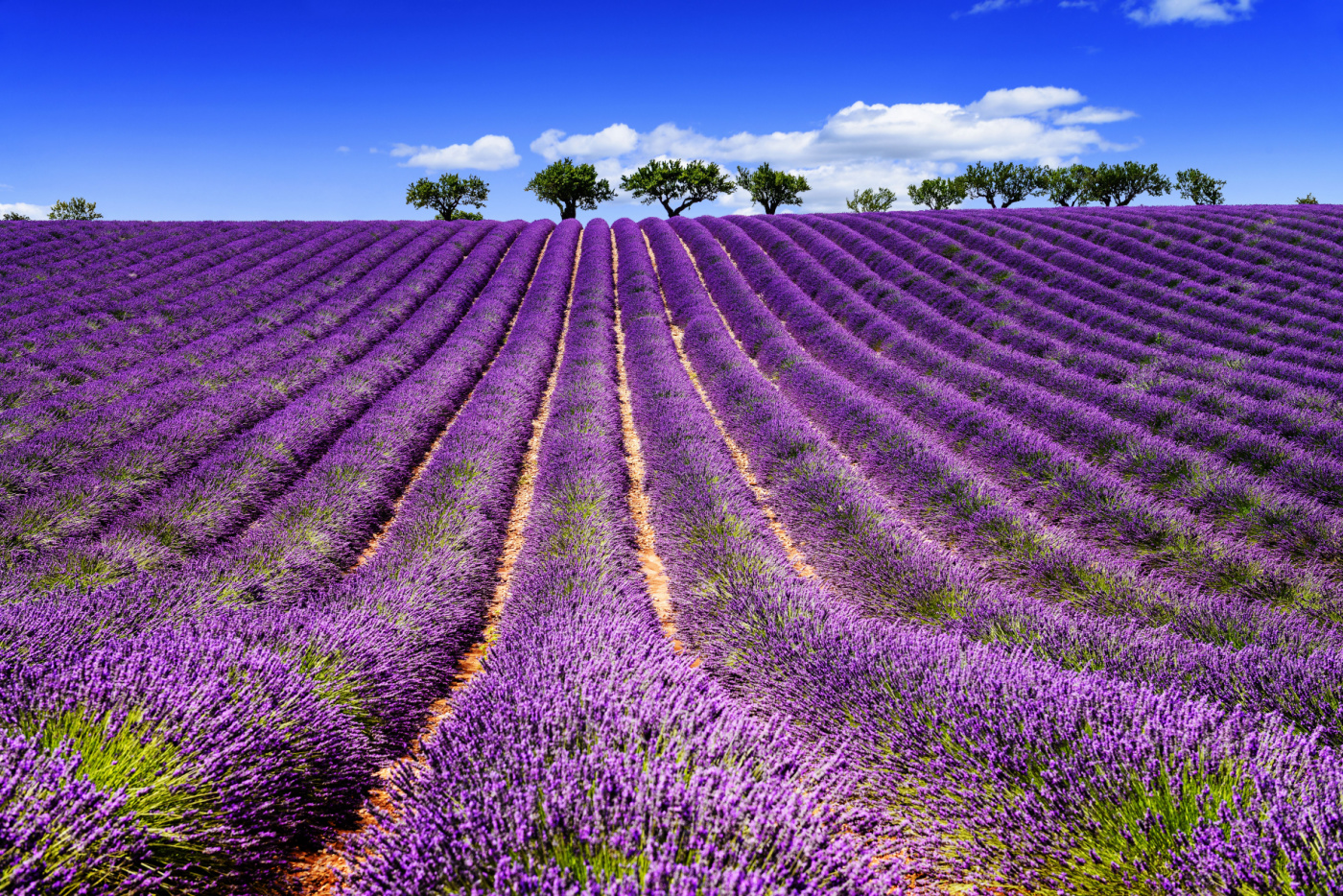 Day 4 – Aix-en-Provence
Get ready to experience the symbol of Provence: an abundance of sprawling lavender fields that stretch out as far as the eye can see. Today, you are headed to the Plateau of Valensole.
The first time I visited the Plateau of Valensole I jumped on this morning tour of the lavender fields. The excursion included transport from the center of Aix, endless photo opportunities, and an exciting stop at a local farmers shop. This was my favorite part as we were taught everything from the cultivation, distillation, to the properties of pure lavender. At the end of the tour you'll have the chance to purchase pure lavender products: from lavandin essential oils to olive oils and delicious types of honey, this place is truly a foodie's paradise! I cannot recommend their lavender honey enough. 
Once you are back in town, grab a coffee at Cours Mirabeau before indulging in some delicious Provençal market produce. My favorite market in Aix is the food market which can be found at Place Verdun and Place des Precheurs. Sample rich local wines, gourmet cheeses, and mouthwatering fresh produce. You can either do it on your own or follow along on a guided tour – this is actually the best way to learn about the local delicacies and gastronomy of the region. If you are going to try something, please try olives noires. Grown exclusively in the French region of Bouches-du-Rhône, these tasty, plump, and dark olives are used to produce some of the finest olive oil. On that note, definitely pick up a bottle of aromatic olive oil from the region – perfect to pair with tapenades, cheeses and biscuits.
After a few hours browsing the markets, dedicate the rest of your day to the protagonist of this wonderful city: Paul Cézanne. Born here in 1839, Cézanne spent most of his life in Aix and the majority of his oeuvre was actually inspired by his hometown. If you want to dig a little bit deeper into his life and art, do not miss out on a visit to Cezanne's Workshop (his last workshop and home for the final four years of his life). Since everything is intact – from the materials to the objects he used, you can still feel his presence here.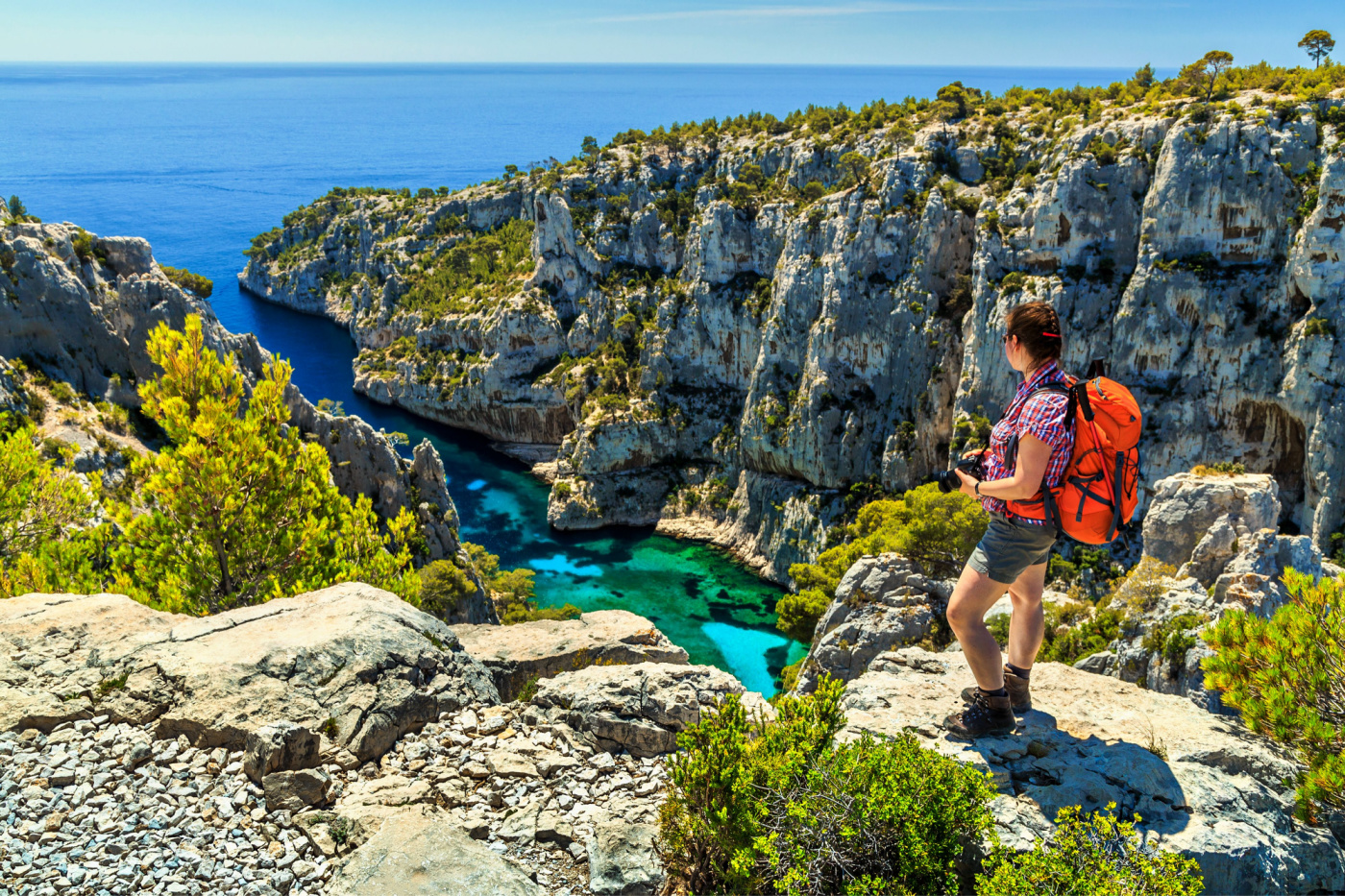 Day 5 – Cassis
Head to the gorgeous little portside town of Cassis. Sheltered by both the Calanques National Park and the Cap Canaille, there is so much natural beauty to be explored here. One of the very best ways to do this is on a calanque hiking tour (book here). Visit the creeks of Port-Miou, Port-Pin, and En-Veau with explanations from an expert local guide. Not to worry, the guide will have you covered in both English and French! 
Upon your return, get lost amongst the myriad of picturesque streets. Enjoy an ice cream at Maison Casalini Cassis (I always go for their speculoos and chocolate combination) and then spend the afternoon beach hopping. Start at Cassis' main beach: Plage de la Grande Mer. Here you can easily rent pedalos and hang out for hours with friends and family. If you want to explore a wilder beach, I recommend Plage de l'Arène. This place is perfect to escape the summer crowds. Just remember to bring a sturdy pair of reef shoes to protect yourself from the rocks!
Accommodation wise, my Cassis go-to is Cassis Ma Vie La, mainly for the garden and close location to the beach. It's one of the best-rated options in town. Book here.
Take a stroll along the harbor at sunset and you will find an array of dining options. If you want to try typical French bistro food, La Vieille Auberge offers the true Cassis experience: classic Provençal dishes paired with Cassis wines right on the port. Both their ratatouille and octopus salad is to die for but make sure to check out their seasonal menu. Finish up your day with a wander around the cobbled streets of the old town, take in the buzz of the night, and stop for a nightcap at Les Caves Du Port.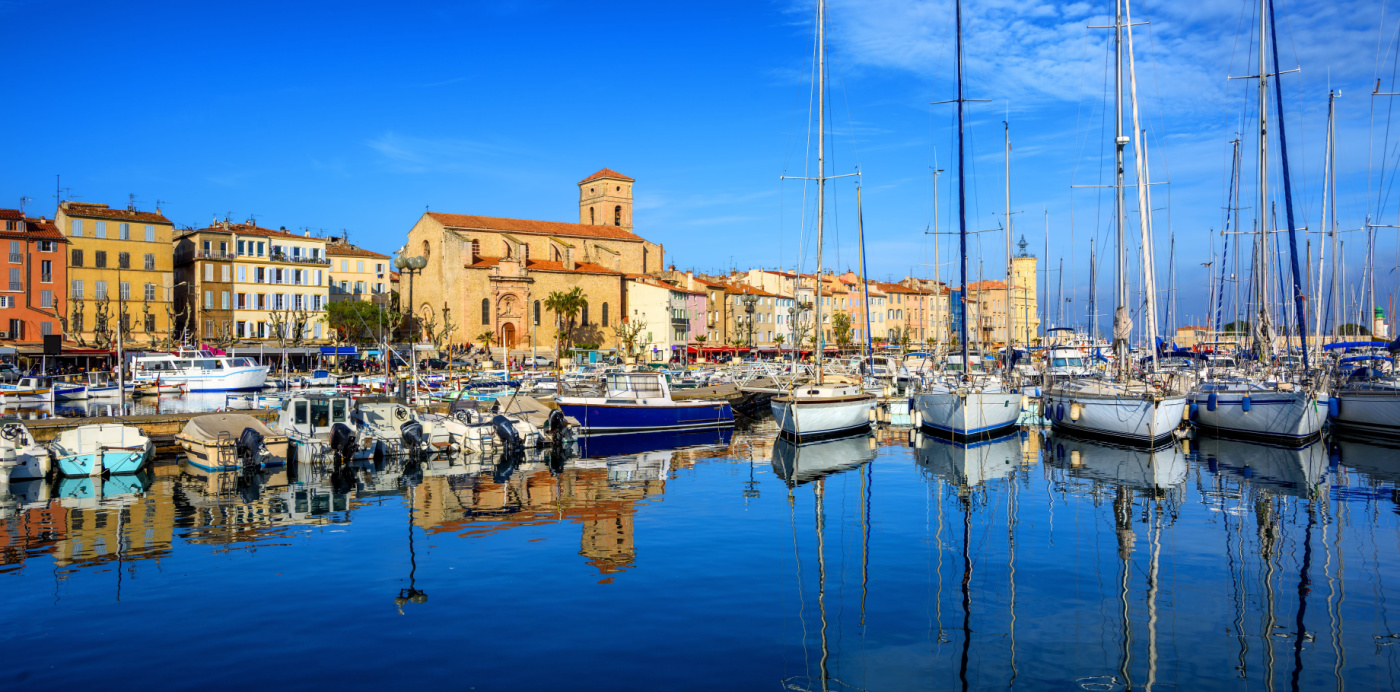 Day 6 – La Ciotat
The South of France is home to so many interesting and quirky villages, and La Ciotat is definitely up there as one of my favorites. Once a major industrial shipbuilding hub, today La Ciotat is known for its charming old town and untouched, crystal clear waters. I always say that the small towns are just as worth visiting as the busier, bigger cities and it could not be more true in La Ciotat! In fact, this sleepy town is actually where the game of Petanque was invented (a Provencale version of boules), and is also the birthplace of cinema as we know it! So, keep a look out for the locals participating in competitive games of Petanque.
Since this is a smaller town with a more laid back vibe, I recommend treating yourself to a luxury apartment stay like this one. Relax in your private oasis as you reflect on your trip so far and take in the best of the South of France.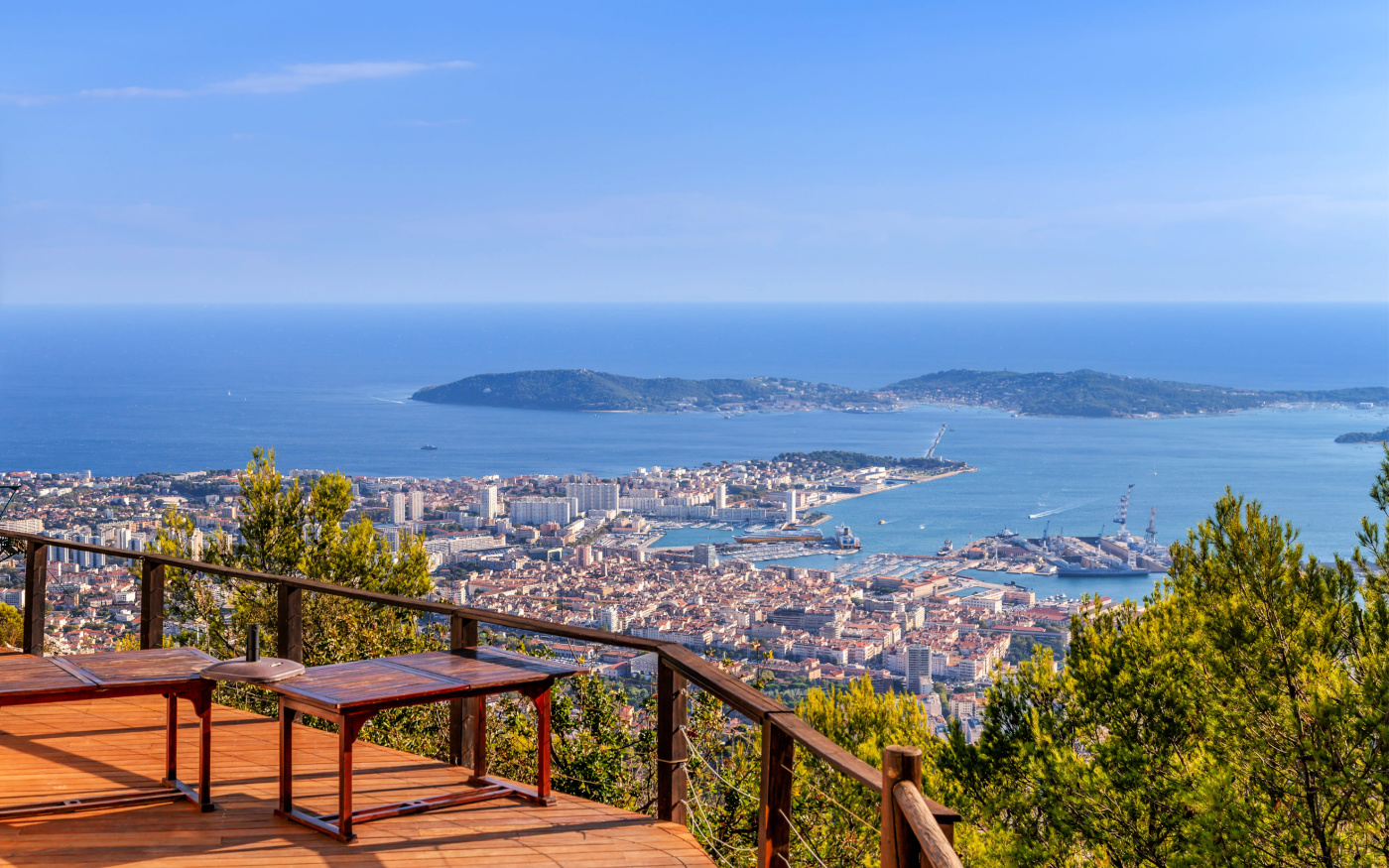 Day 7 – Toulon and Porquerolles 
It is Day 7 and you are headed to Toulon.Start your morning off at the Place de la Liberté, Toulon's beautiful central square. Here you will find a stunning fountain which stands as a symbol of force and justice (drawing on Toulon's rich naval history) as well as Toulon's famous boat sculpture. Wander over to Toulon's main port. This is a busy, energetic place so just immerse yourself in the atmosphere and take it all in. Wander the quays and do not miss out on a visit to the local market. Full of fresh seafood, flowers, and attractive handicrafts, you are sure to encounter a unique souvenir or two to take back home with you. Next, jump on the ferry to Porquerolles.
With up to 300 days of sunshine annually, Porqureolles flaunts its quintessentially Mediterranean character: whispering pine forests, merging water and sky in a rich hue of deep blue. Whatever you are looking for, you can find it here: meandering pathways winding beneath the shelter of pine trees for an afternoon walk, gorgeous sunsets beyond the windswept cliffs, and rough dirt roads perfect for cycling. My recommendation would be to do a bit of everything! You can easily find bike rentals and tour guides once you disembark the ferry at Porquerolles.
Since you are on an island, it only makes sense to spend your night aboard a yacht. You can reserve this wonderful yachting experience here. Look forward to waking up to the serene tranquility of the ocean and feasting on a French breakfast on the yacht's bow.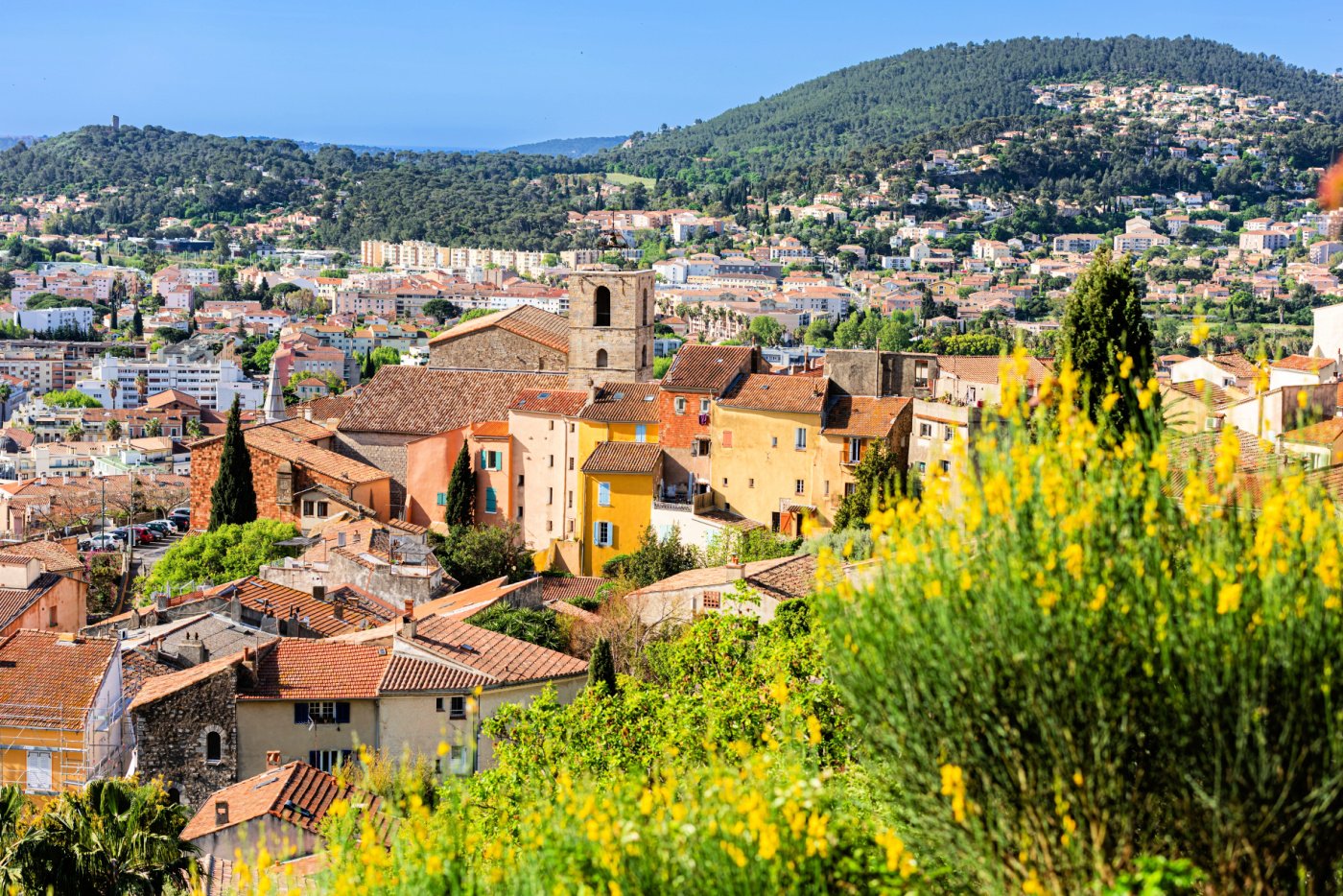 Day 8 – Hyères 
Head back to Toulon in the morning and jump on a train to Hyères. This is the place to truly experience the French bon vivant. Settle into your home for the night. If you are looking for an exceptional ecolodge and spa suite hidden in nature, with a private jacuzzi and mini bar to enjoy, this place is your go to. 
As you set foot into the town, take a deep breath and breathe in the irresistible Mediterranean aromas coming from the morning market stalls. Be sure to ask the vendors for the seasonal fruits – from juicy peaches and plump cherries to luscious figs and tangy apricots, there's no shortage of mouth-watering options to try. Personally, I cannot resist the Cavaillon melon.
Start your day off on the right foot by hiking the famous Sentier Du Littoral, a trail that hugs the coastline and promises stunning views of the rocky shore, crystalline waters, and diverse flora. Although the hike isn't too strenuous, I recommend setting out either early in the morning or in the late afternoon to avoid the summer sun. Don't forget to bring plenty of water, your market snacks, and pack a swimsuit for a refreshing dip in the sea.
After working up an appetite, head to the charming old town for a delicious lunch. The narrow streets, ancient churches, and charming boutiques will enchant you as you explore. Whether you are a history buff or a shopaholic, there's something for everyone in this quaint neighborhood. So, grab a bite to eat (my go to lunch is cocktails and tapas at Le People) and soak up the charming ambiance of this magical town.
Spend the rest of your day exploring the immaculate white sand beaches (Plage de l'Almanarre, Plage de l'Almanarre, and Plage de l'Almanarre are among my favorites) before enjoying a well-deserved apéro along Gambetta Avenue at sunset.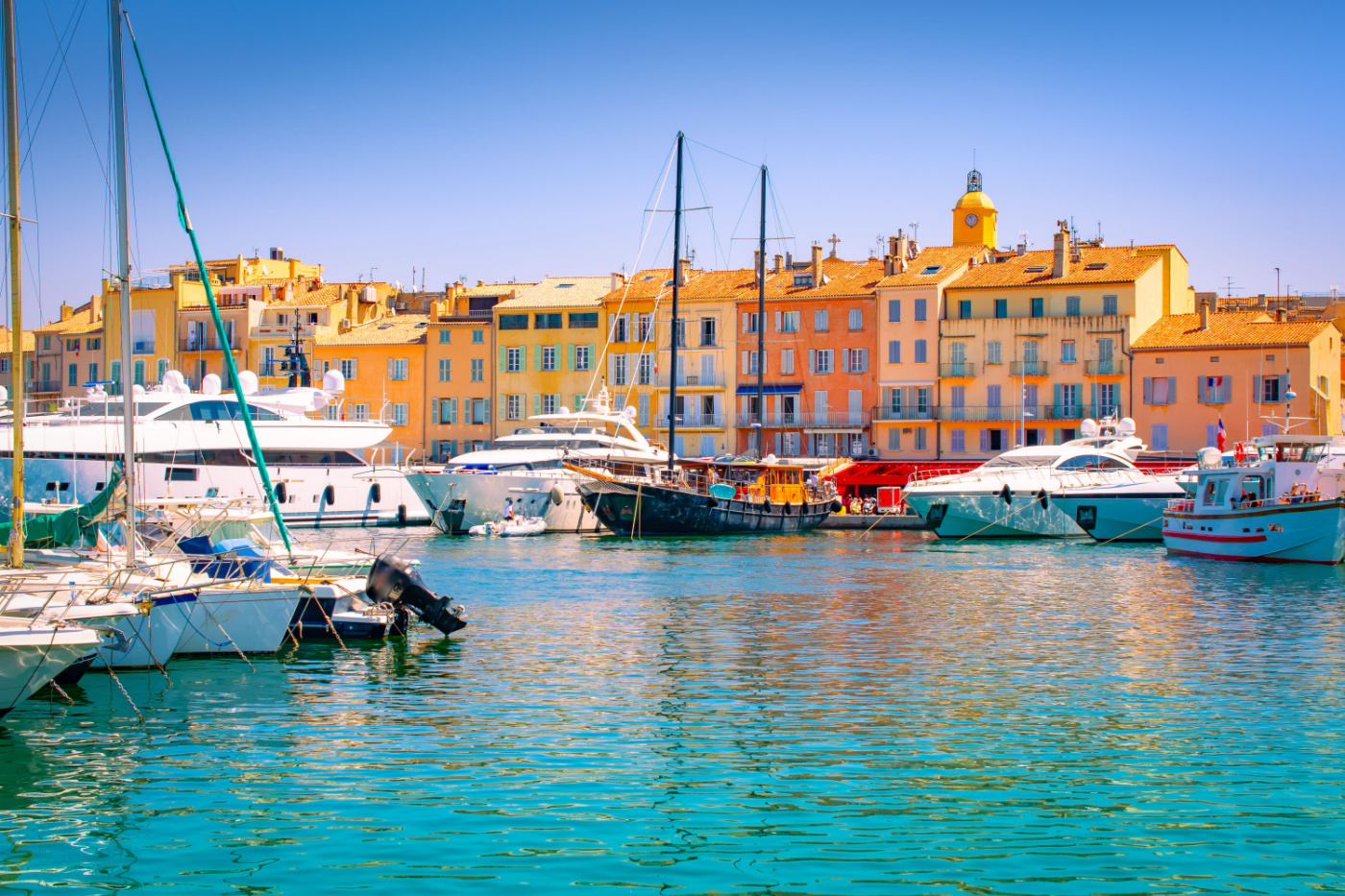 Day 9 – Saint-Tropez
You were waiting for this one… Today, you are headed to the glorious land of Saint-Tropez. Once a simple fishing village, this place is now a world-renowned destination for the wealthy and famous. First things first, wake up with espresso in one of the many cafes along the harbor and simply people (and yacht!) watch.
If you are a boat lover like me, I would recommend renting a yacht for a day to truly explore the gorgeous coastline of the Cote-d'Azur. This really is an experience, especially when you keep your eyes out for the famous opulent villas that line the shore. Your captain will most likely moor you to one of the many beaches for an afternoon stop.
As the sun begins to dip below the horizon, it's time to say goodbye to the luxurious yacht and head back to shore. You are in Saint-Tropez, so dinner is either a Michelin-starred restaurant…or a Michelin-starred restaurant! La Vague d'Or and La Table du Marché are two of my favorites. Everything on the menu will be exquisite, so bon appetit! For a charming, stylish and central hotel, I recommend Lou Cagnard.
Day 10 – Cannes 
The glitz and glamor is not over yet, because you are headed to Cannes. Your first stop is Villa Rothschild. Feel free to purchase entry tickets on the door, or book in advance online. As soon as you enter the property, you'll be transported back to the glamorous era of the French Riviera in the 19th century. Stroll through the lush gardens (which are dotted with exotic plants and trees from everywhere around the world) and marvel at the breathtaking views of the Mediterranean Sea. The last time I was here, I grabbed a coffee and felt like pure royalty – try it!
Next up, you are headed to La Croisette. This is the iconic avenue that comes to life every year during the Cannes Film Festival. Trust me, as you make your way down La Croisette, you'll feel like a star yourself. Enjoy this moment: channel your inner movie star as you walk the red carpet and approach the doors to the Palais des Festivals et des Congrès. Another thing I love to do in Cannes is taking my time to browse through the designer shops and luxury boutiques, stopping for various coffees and even glasses of champagne along the way.
For a unique stay in Cannes, Hotel Barriere Le Majestic has you covered. Located on the coveted Croisette Boulevard, enjoy stunning Mediterranean Sea views from the Deluxe Sea View Rooms and take advantage of the hotel's private beach, heated outdoor pool, spa, and fitness center.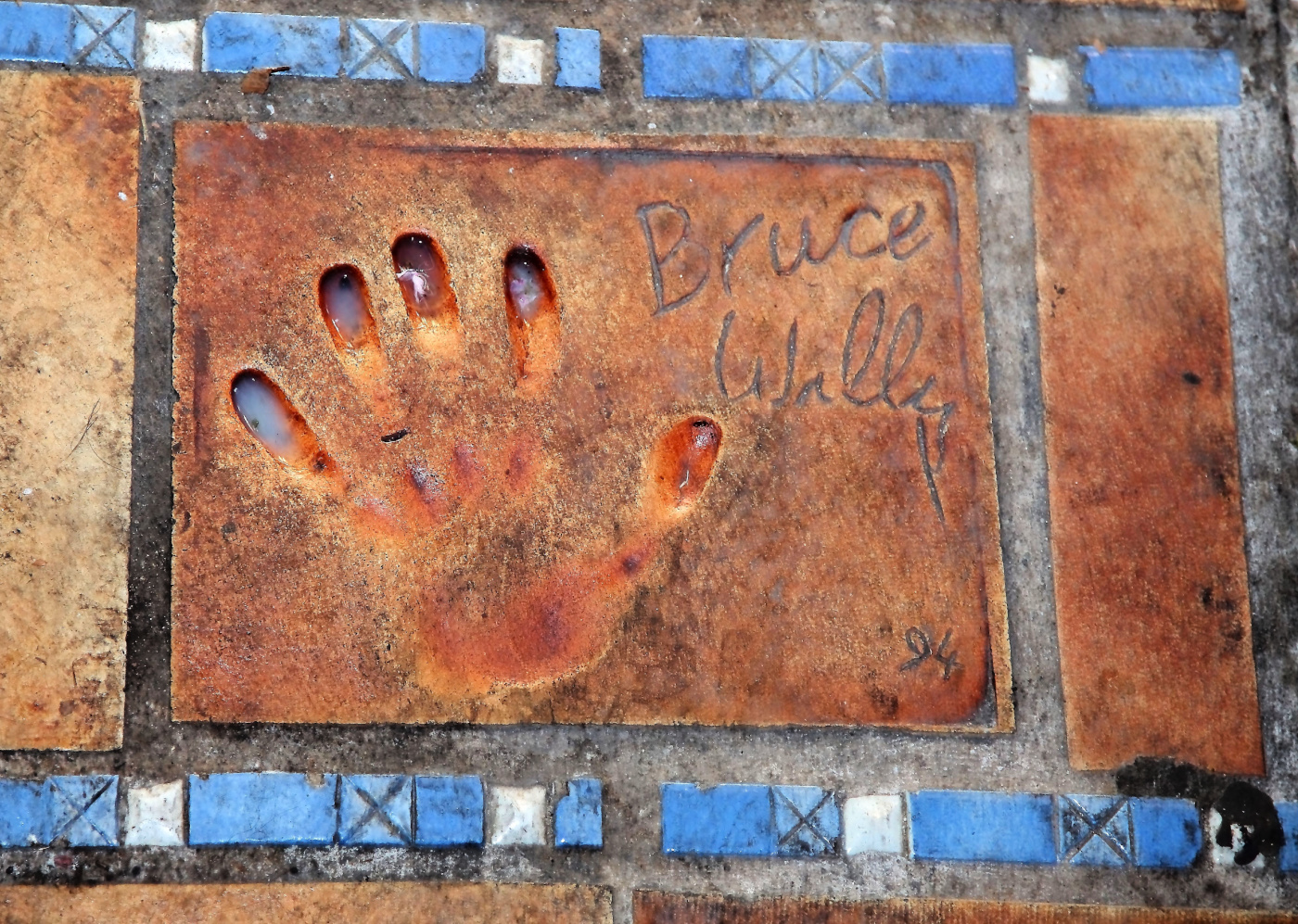 Day 11 – Cannes
It is Day 2 in Cannes and today you are headed to the Avenue of Stars. One of my favorite things about this place is the opportunity to walk in the footsteps of some of the most talented actors and actresses in history. The 300+ handprints on the pavement are a testament to the enduring popularity of cinema, and it is quite humbling to think that you're standing where some of the greats once stood!
Just a walk away, you will find La Môme Plage. Stop here for a once in a lifetime dining experience you won't forget. Their menu is a delicious fusion of French and Mediterranean cuisine, with a focus on fresh seafood and seasonal ingredients. From the succulent grilled prawns to the tender grilled octopus, everything on the menu is expertly prepared and bursting with flavor. You can literally spend hours here, thanks to the eclectic and lively atmosphere.
Before you leave, take another stroll along La Croisette – because why not?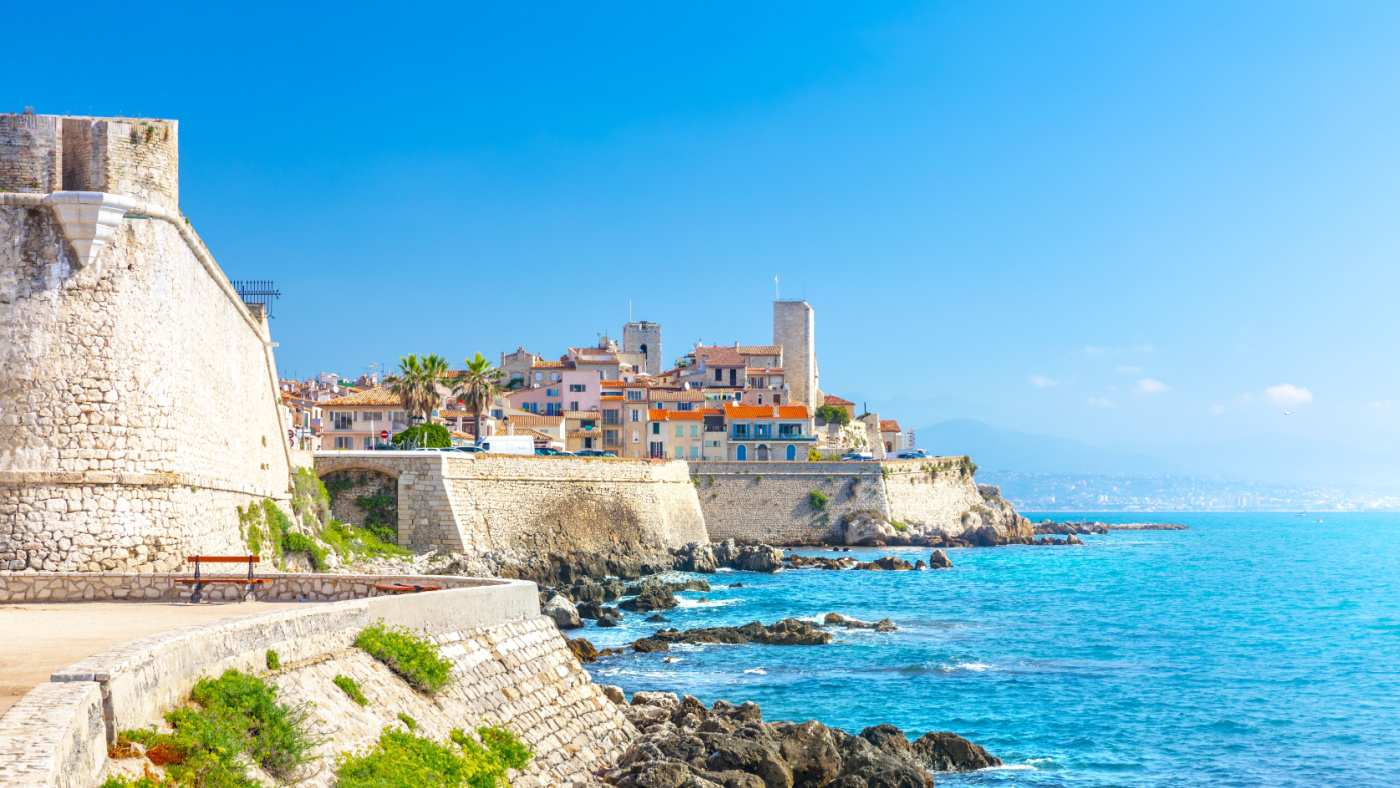 Day 12 – Antibes
Antibes is a town that I simply can't get enough of. Begin your day by taking a leisurely stroll through the vibrant Marché Provençal. Immerse yourself in the hustle and bustle of the market and delight your senses with the aroma of fresh herbs and spices wafting through the air. Sample a variety of delicious local cheeses (Pont l'Évêque is my favorite), meats, and fresh produce to energize you for the day ahead.
After all that cheesy goodness, make your way to the Musée Picasso, located in the stunning Château Grimaldi. This place is not only great for admiring the collection of works by the famed artist, but the medieval castle itself is just as impressive. If you want another great museum, I recommend the History & Archaeology Museum. What really sets this museum apart is the way it brings history to life through interactive exhibits and interesting multimedia displays. For those who are interested, you can even dress up in authentic ancient Roman attire and take part in various crafts to fully immerse yourself in the experience!
The afternoon is yours to enjoy! Take your pick of activities – go for a scenic hike in Cap d'Antibes, take a refreshing dip in the sea, or relax with a long apéro before a sunset dinner. Settle in for the night at this wonderful property – I loved this place so much!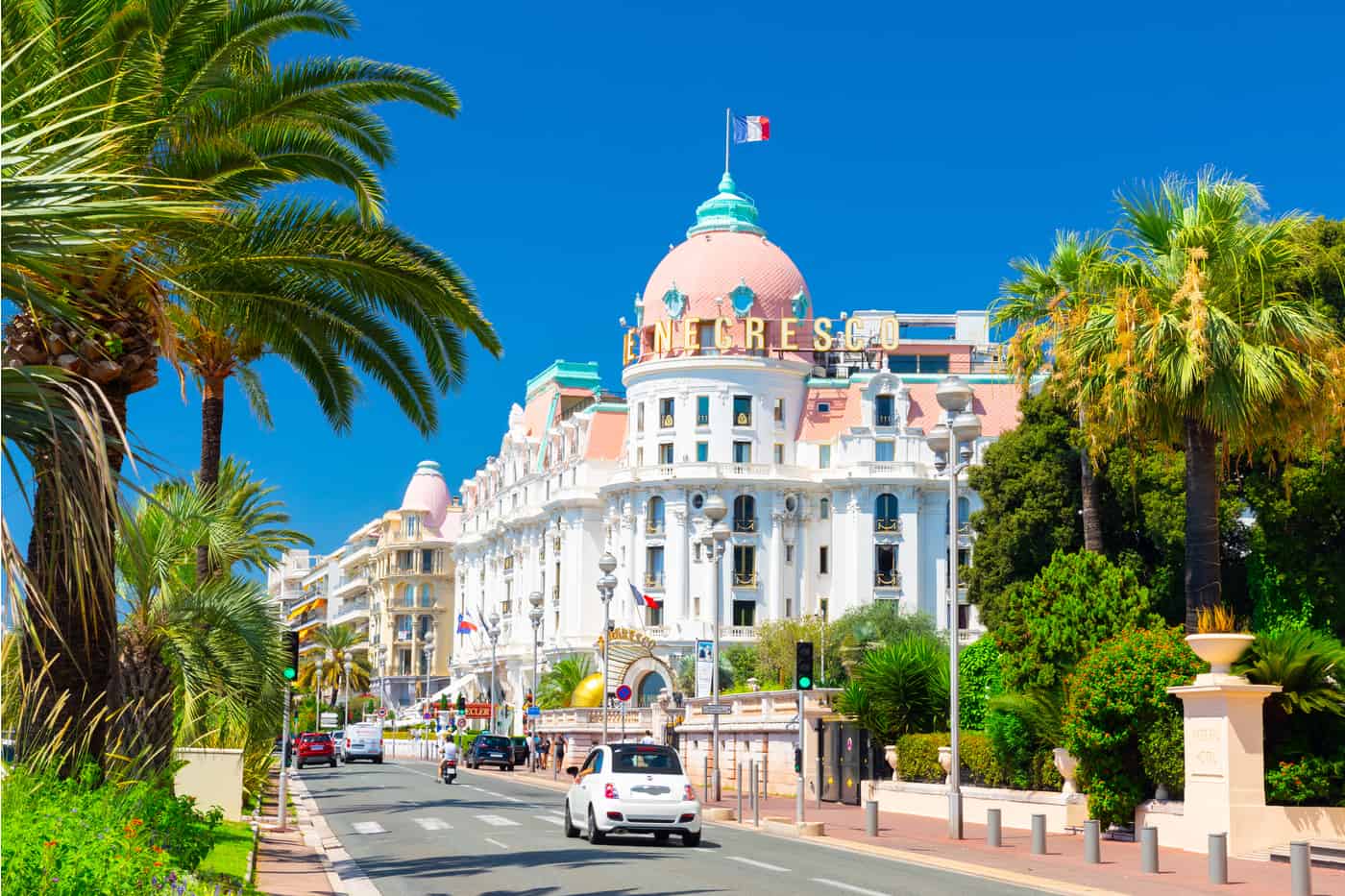 Day 13 – Nice
You have made it to Nice! If you want to skip the walking and explore Nice on your own schedule, I recommend a hop-on hop-off bus tour. You will see all the top sights, from Place Garibaldi to the Promenade des Anglais with expert guide explanations.
Lunch is simple: a Tuna Niçoise salad paired with a glass of white wine. For dessert, head to one of the most famous markets in Nice. The Cours Saleya Market sells everything from fresh fruits and vegetables to fine olive oils and freshly baked pastries. Once you've got your market fix, start walking towards the Colline du Chateau. From this site you will be able to take in some epic views of the city, as well as checking out the Foilles Archeologiques (an archaeological site) and an artificial waterfall. On your way down, don't forget to snap a picture by the #ILoveNice Sign.
For a relaxing pool stay in the center of Nice, I recommend Boscolo Hotel. This place feels so connected to nature, the service is amazing, and the breakfast is even better!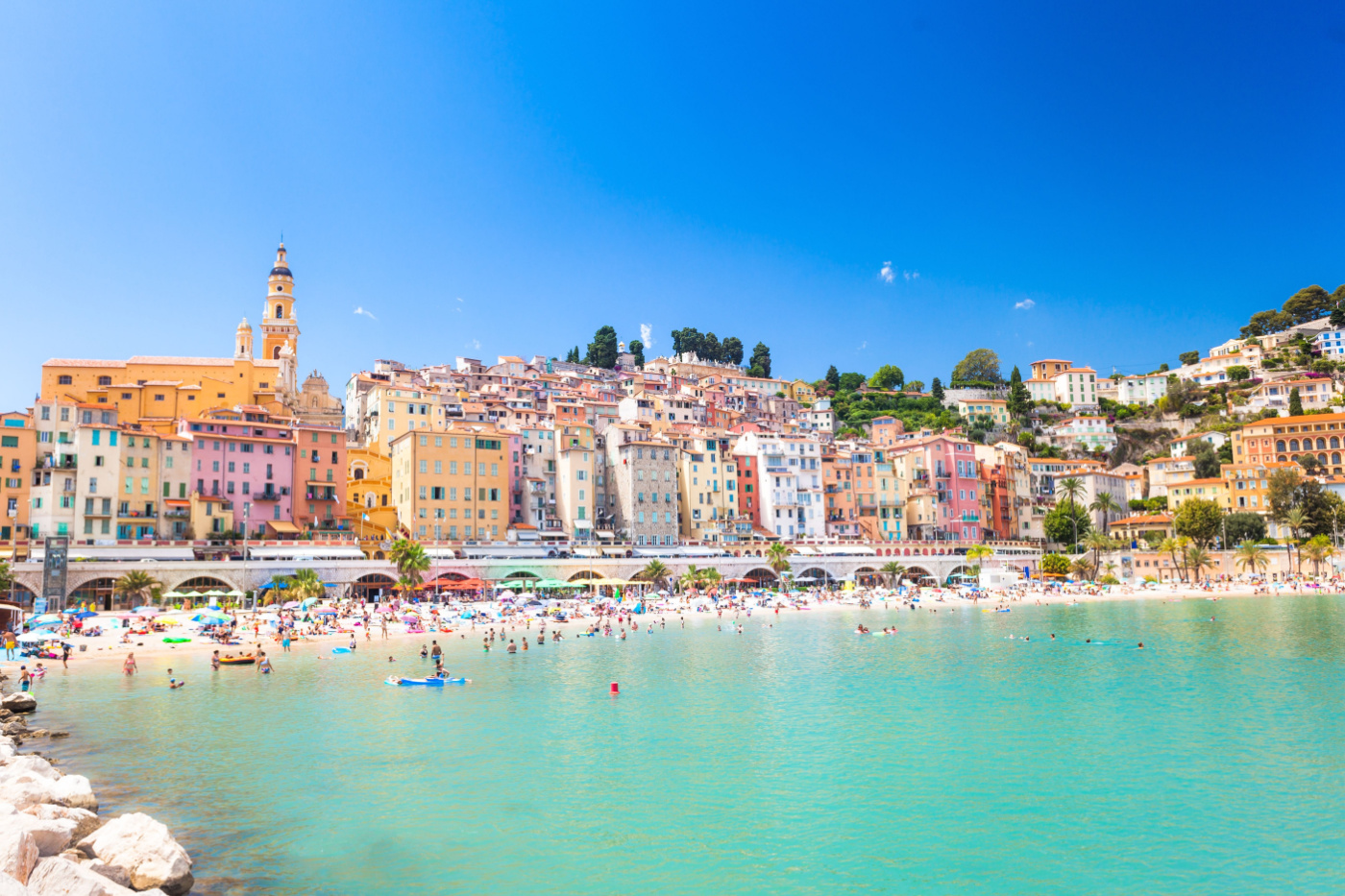 Day 14 – Menton
Your final stop is Menton, the last French city before we hit Italian territory. Menton may be the sleepy, pearl of the French Riviera but one thing is mandatory here: lemons, lemons, and more lemons! From limoncello to lemon tarts, this tasty citrus fruit is everywhere in Menton and you are going to love it.
By now, you should be an expert in exploring these Provençal villages. Take a stroll through the old town as you experience all the colors (lemons, remember!), architecture and revel in Menton's local history here. In particular, you should look out for the Basilique Saint-Michel, France's grandest Baroque church built by the 17th century Italianate, and the cemetery for stunning views. Imagine terracotta roofs overlooking the deep blue hues of the French and Italian coastline. For me, what makes this place extra special is the special Mediterranean blend that comes from Menton's close proximity to Spain and Italy.
It is your last day so stock up on your market goods. By now you must have a few favorites, but in Menton I promise you will find new delights that have sneaked their way from Italy.
Finish your day at the beautiful Jardin Serre de la Madone, a botanical garden bursting with exotic plants and flowers from all over the world. Most importantly, take the time to immerse yourself in the divine natural tranquility. When it comes to dinner plans, I know you are technically in France, but Menton is so close to Italy it would be a shame not to make the most out of the Italian cuisine! Head over to Little Italy Restaurant for a wonderful final dinner in France. 
Full of character, charm, and of course, lemons, Menton is the perfect place to relax and get nostalgic as you say goodbye to the most amazing 2 weeks in the South of France. From here, you can continue to travel around Europe, or head back to Nice to fly back home.