A trip to Portland, Maine, delivers more than just outstanding seafood and the best lobster in the US. Its fresh food is matched by the collection of breweries that you could spend all weekend visiting. Add in some fantastic galleries and fascinating museums and you have a recipe for a memorable 3 days.
The population of just 66,000 allows Portland to provide bustling city vibe without diminishing its quintessential New England feel. Outside of restaurants and breweries, Portland maintains an old-time feel when everywhere is the world is in such a hurry to jump into the future. From rain-soaked cobblestone streets to classic independent bookstores, each day in Portland is the perfect chance to walk back in time.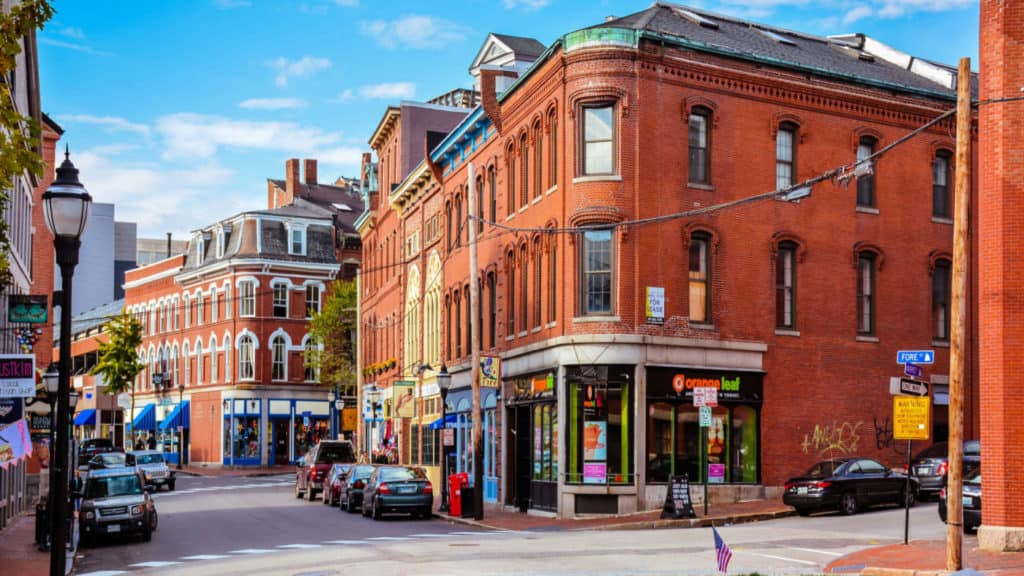 Where to Stay in Portland, Maine
The best area to base yourself during your 3-days in Portland is within the Old Port district. Old Port mixes in with the downtown area providing excellent dinning and multiple breweries within walking distance, along with the starting point for many activities in this itinerary.
Most importantly, these walks will include venturing along the cobblestone streets, passing old bookstores and boutiques.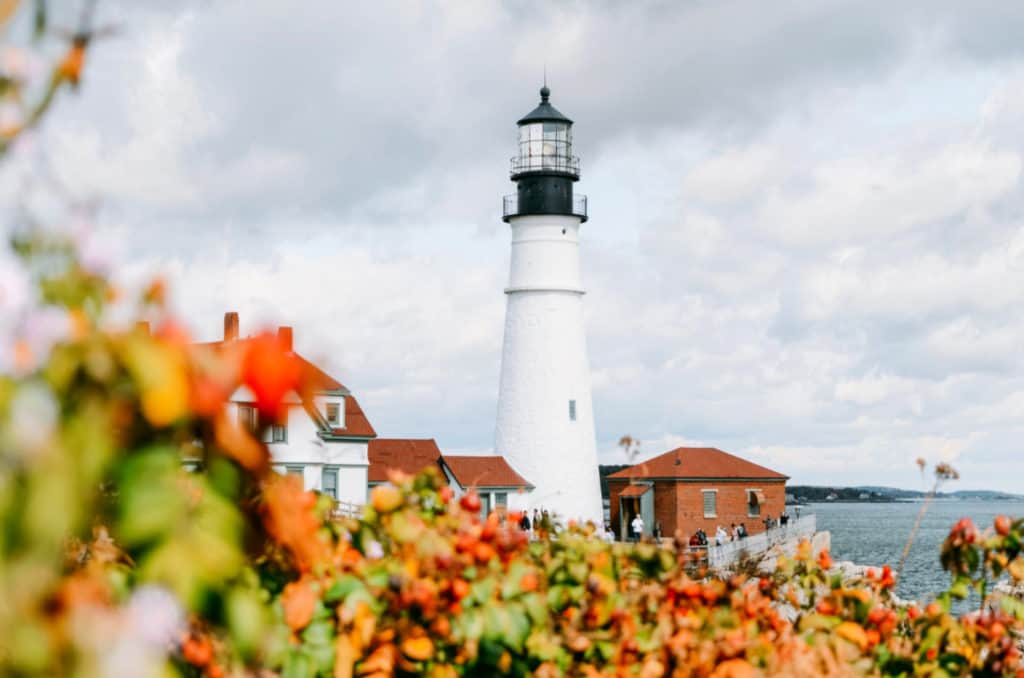 The Best Time of Year to Visit Portland
Temperatures in Portland remain quite mild throughout the year, even in winter when the sprawling peninsula protects the city from the unrelenting Atlantic Ocean. Having said that, to truly enjoy what Portland is all about, it's best to avoid the city during the winter months.
For those that enjoy parks from blooming flowers all the way to auburn leaves, the Spring and Fall present the perfect opportunity to explore Portland. Museums and restaurants, closed in the winter, open their doors in Spring. While whale watching season begins in April.
Summers in Portland are wonderfully mild thanks to the ocean breeze floating in off the coast. The Summer is the best time to explore the beaches, to sail in Casco Bay and go sightseeing, including venturing to Acadia National Park.
Ok, now it's time to for the fun part, the planning. With the help of this 3-day itinerary for Portland, you will be able to explore the city like a local, visiting the best museums and eating at all the tastiest restaurants. Let's get to it!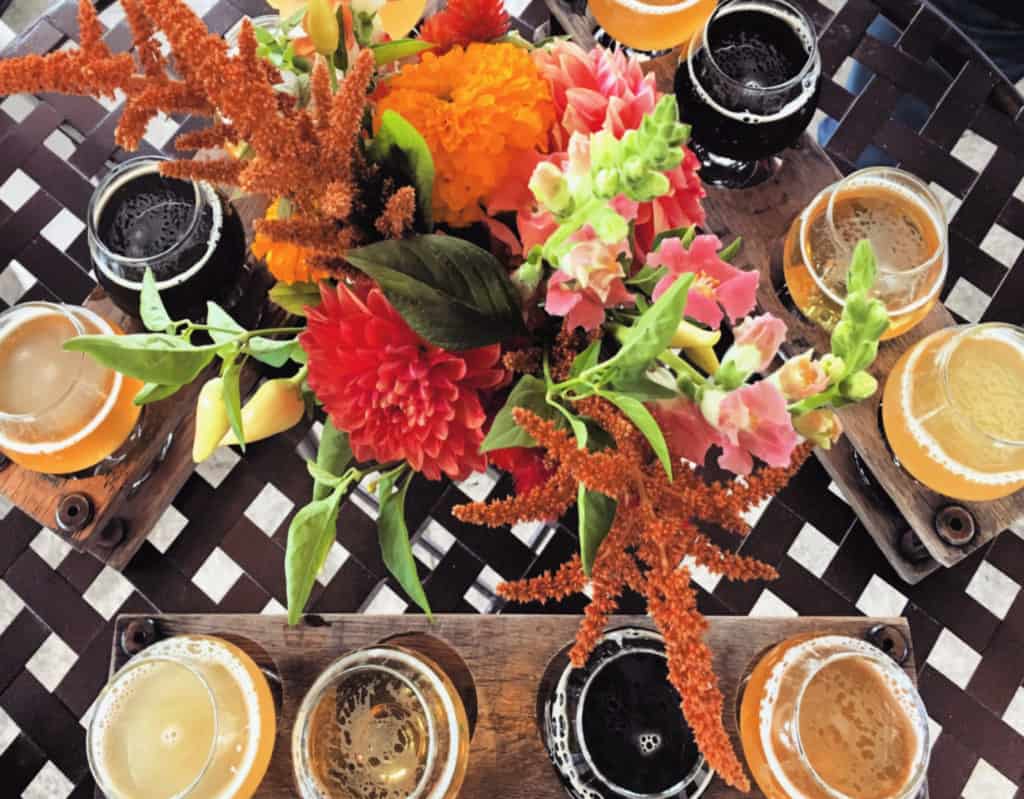 Day One: Breweries and Books
Aside from being a lobster-lover's paradise and a town of classic lighthouses, Portland has a thriving brewery scene that grows by the year. Since you have just the long weekend to spend in this coastal town, there is no time to waste.
If you have access to a car, it is easy to drive around Portland and into neighboring towns hitting up the best local breweries. These include the Bissel Brothers Brewing Company and the much-loved Allagash Brewery.
But since this is a fun vacation, why not take a load off your shoulders and join a Maine Brews Cruise? With a variety of tours to choose from, you can experience Portland's best breweries on foot with a friendly, knowledgeable guide. Or you can take to the high seas and explore local forts while getting your craft beer fix along the way.
However, if you are traveling with friends or have a rather rowdy family, you might be tempted to experience the Baycycle Brews Cruise, a human-powered pontoon boat. Drink and pedal your way around Casco Bay, spending time with your favorite people while sipping on Maine's best beers.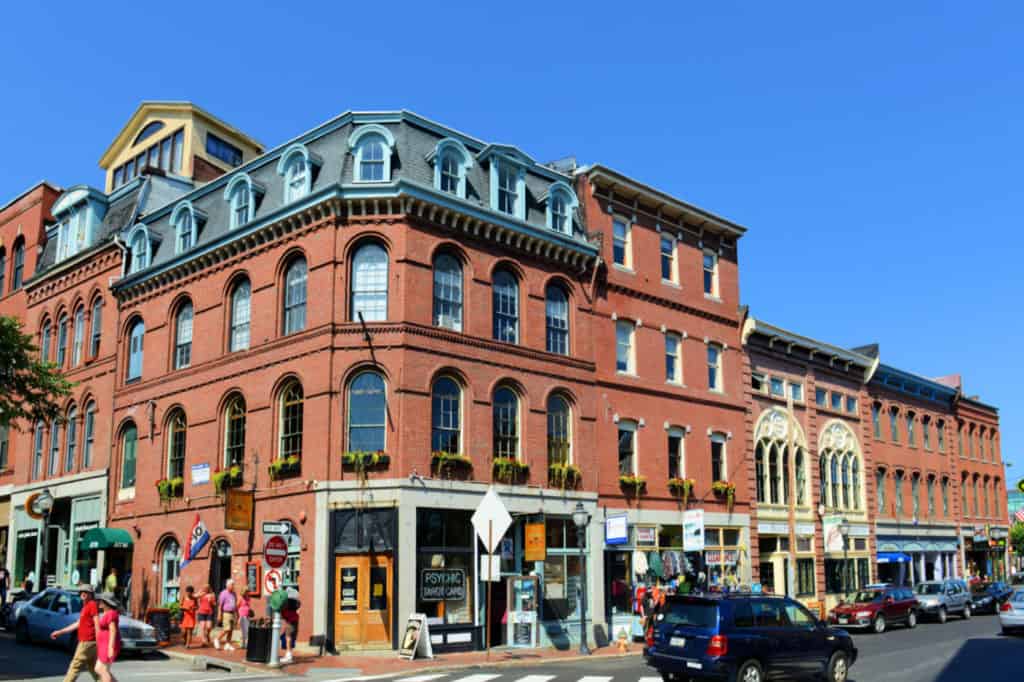 After lunch, provided you aren't in need of a long nap and some Gatorade, walk it off by exploring the stunning cobblestone streets in Portland's Old Port. Here you will find narrow roads flanked with gorgeous old brick buildings now home to a variety of cute boutiques, art galleries, restaurants and bars. If you have your tourist hat on, you will also wander by some shops that sell hand crafted souvenirs and trinkets to bring home.
Begin on Commercial Street where you can sit by the waterfront and take in the views of the harbor and the boats running in and out. Once you've taken your obligatory photos, start your stroll down to Exchange Street, the most happening part of town.
Despite growing popularity and tourism, Portland remains much the same and, in its own unique way, continues to pay homage to the city's humble beginnings. A prominent example of this is Portland's slew of old-timey book stores hidden behind red brick facades.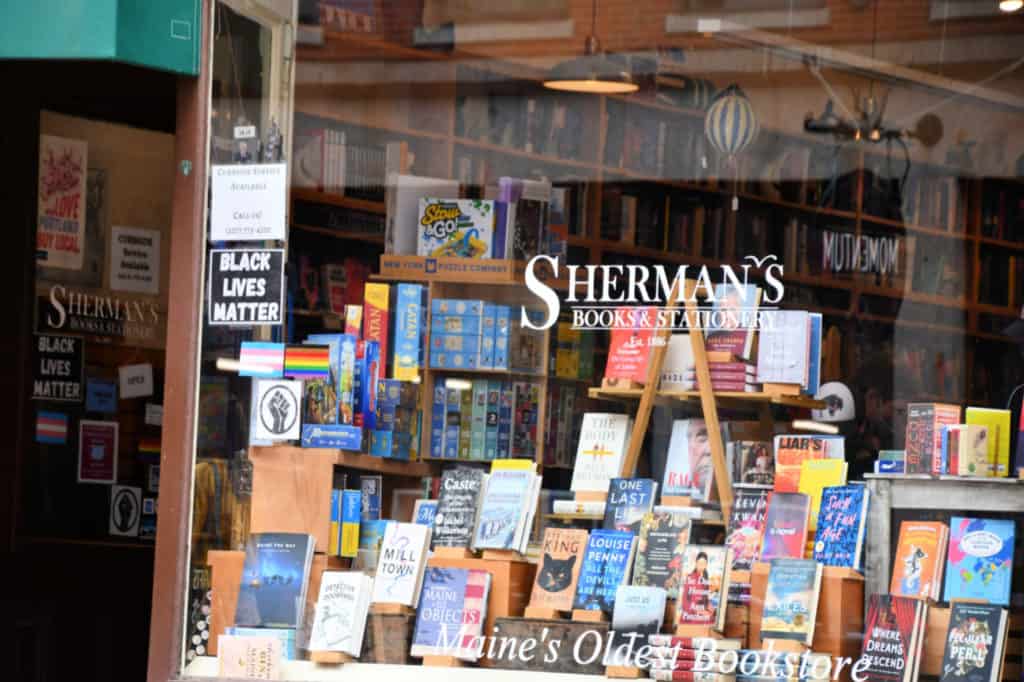 In a world that runs full-steam ahead into the digital age, Portland's wonderful literary scene holds on tight to its envious total of 13 independent bookstores. If you only have time for one, then make a beeline for Sherman's, a longstanding Portland institution that opened in 1886. It houses an expansive section dedicated purely to authors from Maine.
Although if you have a means of transport, Quills Books and Beverage combine all things great. Come check out their cafe, lounge and bar so you can read a classic with a coffee or a red wine in hand.
Once dinner is sorted and you have tried some of Portland's specialty dishes, it is time to explore the city's nightlife. Portland's many breweries and age-old pubs may not be the spot for a raucous Miami-style evening, but they make for a wonderful place to hang with friends and family.
For some fun live music, be sure to check out Blue, which specializes in Irish and Jazz tunes, a great complement to a few craft beers. Then there is Maps, which, as you probably guessed, has walls covered in various maps of the world. But to have a grand old time, then walk back down to Old Port where you will find Oasis, crammed into the district's cobblestone streets.
With an upstairs nightclub with a rotation of DJs, and several live acts each week, you can dance the night away right here.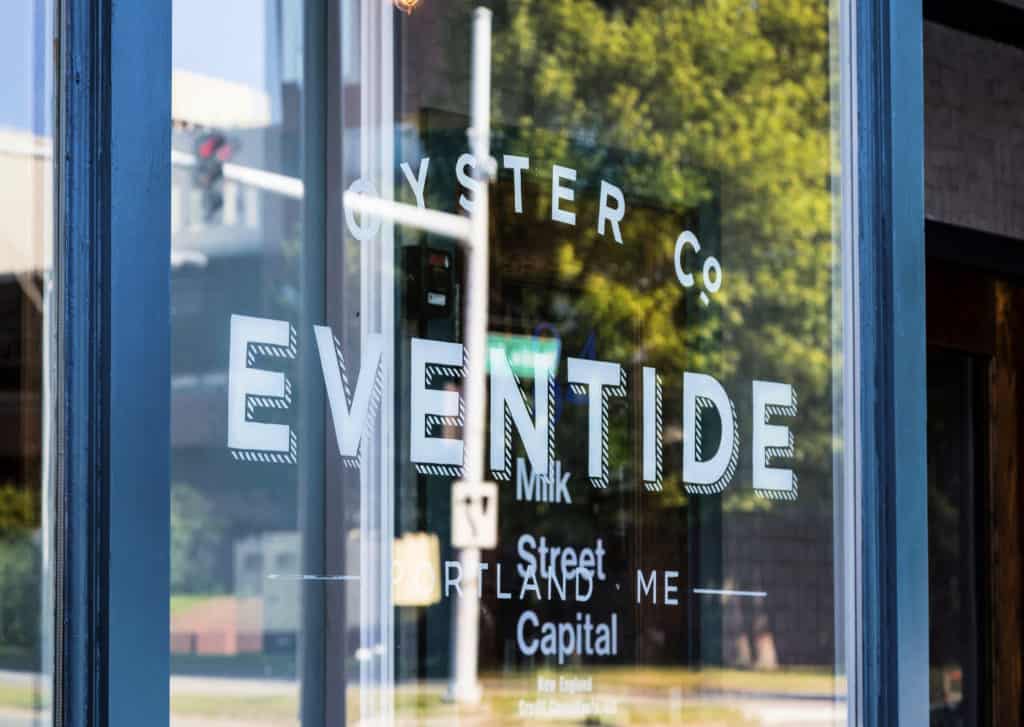 Where to Eat on Your First Day in Portland
For a light lunch after a big trip on the paddling pontoon boat, head to Banh Appetit, a new but welcome part of Portland's impressive food scene. Serving authentic, handmade Vietnamese cuisine, Banh Appetit is a favorite among locals and those traveling through town. Begin with the cha gio (egg rolls) and end with the bo xao banh mi, which includes a delectable filling of lemongrass beef. Don't forget to wash it all down with their limeaide, made fresh on-site.
For your first night in Portland, you will have an abundance of choice that particularly favors those that love their seafood. Even if you aren't a big fan, Portland, being right on the fresh Atlantic Ocean, does it better than most. So for dinner, make a reservation at Eventide Oyster Co, where you can try Portland's favorite lobster roll which comes in a doughy steamed bun topped with chives.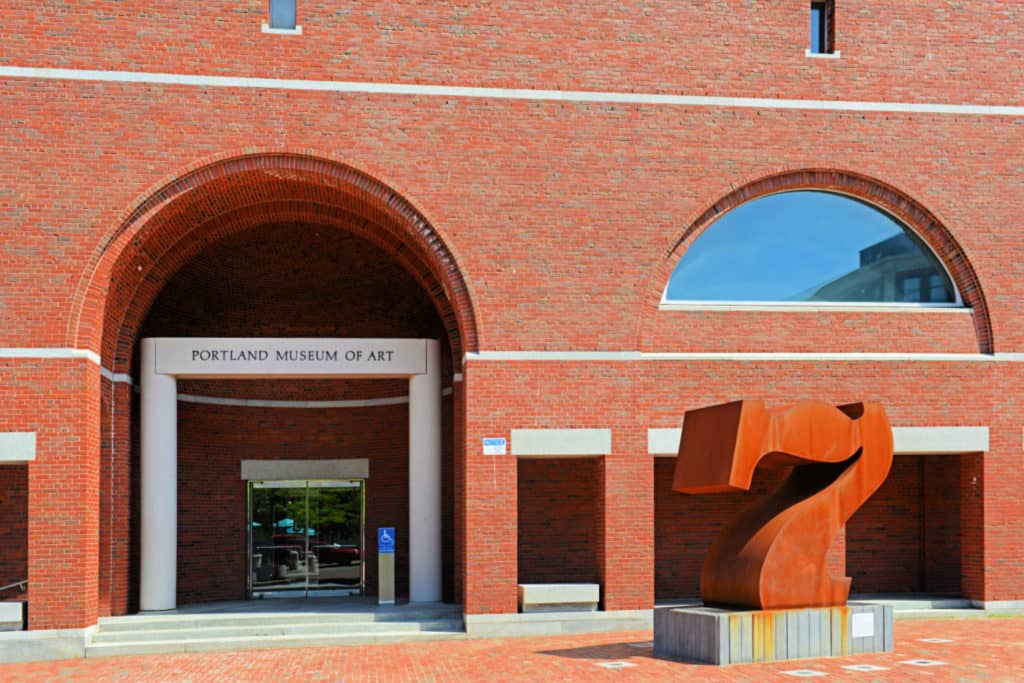 Day 2: Museums and Islands
After a delicious breakfast to begin the day, make your way down to the Portland Museum of Art. On Congress Street, the museum houses an expansive collection of American, international and contemporary art. All up, there are over 22,000 pieces of art which date as far back as the 18th century. Along the Museum of Art's permanent collection, you will find a thorough rotation of exciting exhibits focusing on talented located artists and prominent works from all corners of the globe. If you are visiting on a Friday, the good news is that entry is free from 10am to 8pm!
Once you have your art fix, continue down Congress Street to the Maine Historical Society Museum. The Historical Society helps to preserve and celebrate over 12 centuries of life in Maine. Inside you will find a fantastic gallery with artifacts and rotating exhibits along with the Wadsworth Longfellow House, which is listed on the National Register of Historical Places. You can take a tour of the iconic poet's boyhood home or download a self-paced audio tour. Afterwards, hang out in the gorgeous garden and relax under the warm Maine sun.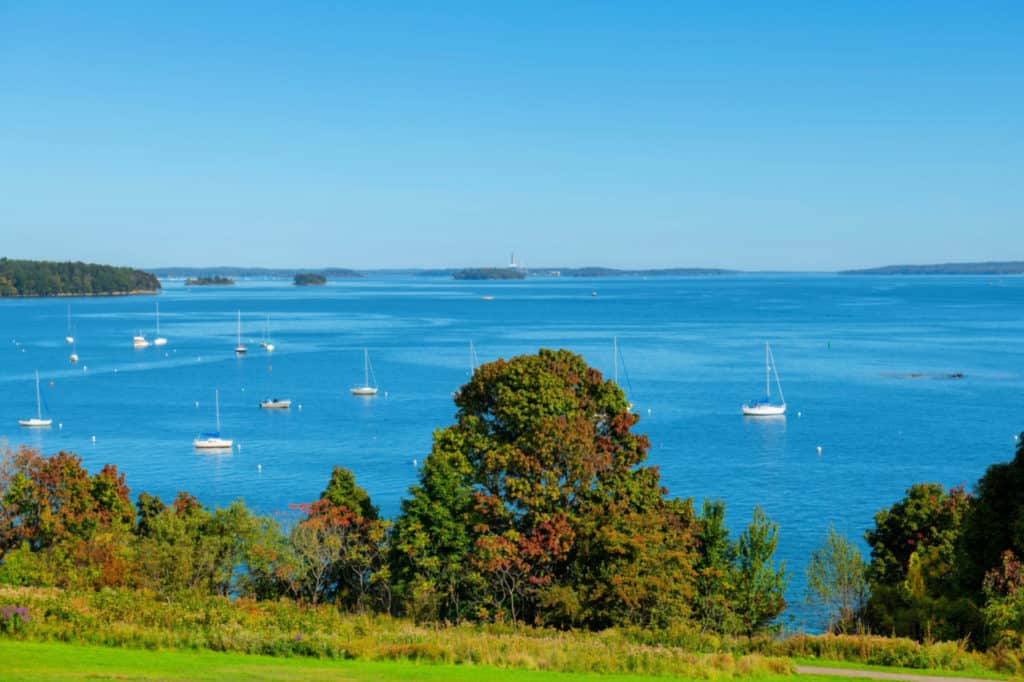 Although we have listed a great lunch option below, consider getting it to-go or picking up some supplies for a classic Portland picnic. We know just the place for you to kick back with your partner or friends and family and enjoy a peaceful afternoon.
With your picnic supplies and a cheeky bottle of bubbly, make your way down to the Eastern Promenade. Designed by the same firm who created New York's iconic Central Park, the Eastern Promenade is 68 acres of lush green landscape with playgrounds, sports fields and a plethora of casual walking paths.
On one of the rolling hills, sit back and enjoy the expansive views of Casco Bay and downtown Portland. Once the lunch is complete, stretch your legs out on the 2 mile long walking path that will have you very excited for your next activity: the Casco Bay Lines Mail Boat.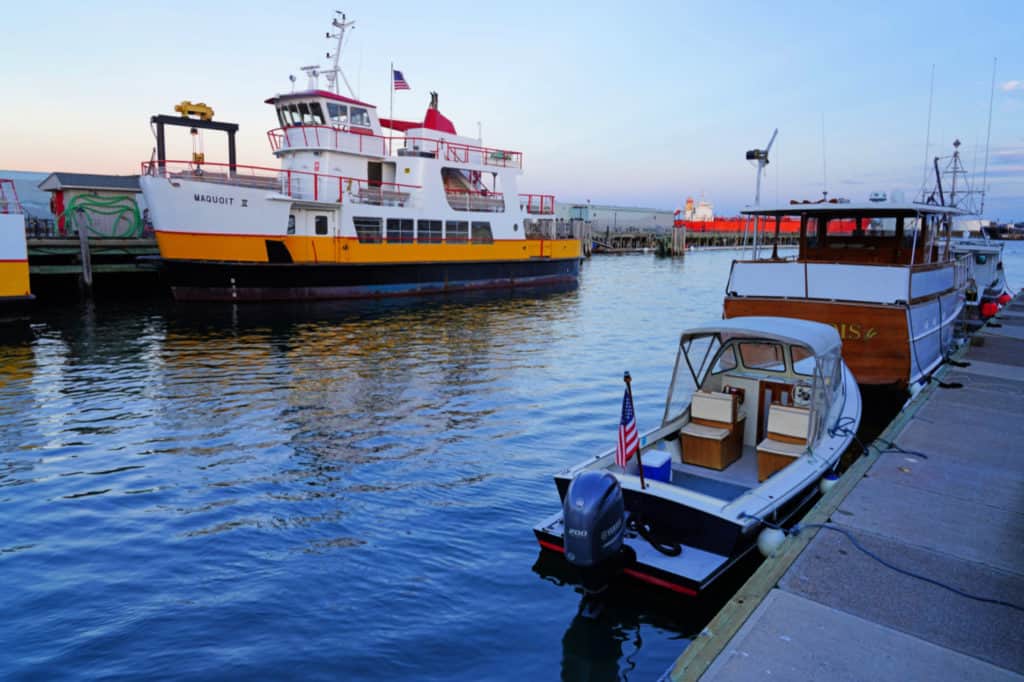 There is no better way to explore the many islands of Casco Bay that by jumping onboard a working boat that carries mail and freight alongside its many passengers. A single ticket gets you up to a three-hour journey through the bay where you can hope on and off a variety of islands, the most popular destinations being Little and Great Diamond, Chebeague and Peaks Island.
Peaks Island is a part of Portland and comes with a decent residential population that booms in the summer. With amazing ocean views to explore, you can get around the island on the preferred method of transport, the golf cart.
For a quick energizer, head to Peaks Cafe for the much-loved cinnamon buns before making your way to the Backshore or the top of Battery Steele for the best views on the island. From there, hop back on the boat and continue island hopping into the late afternoon.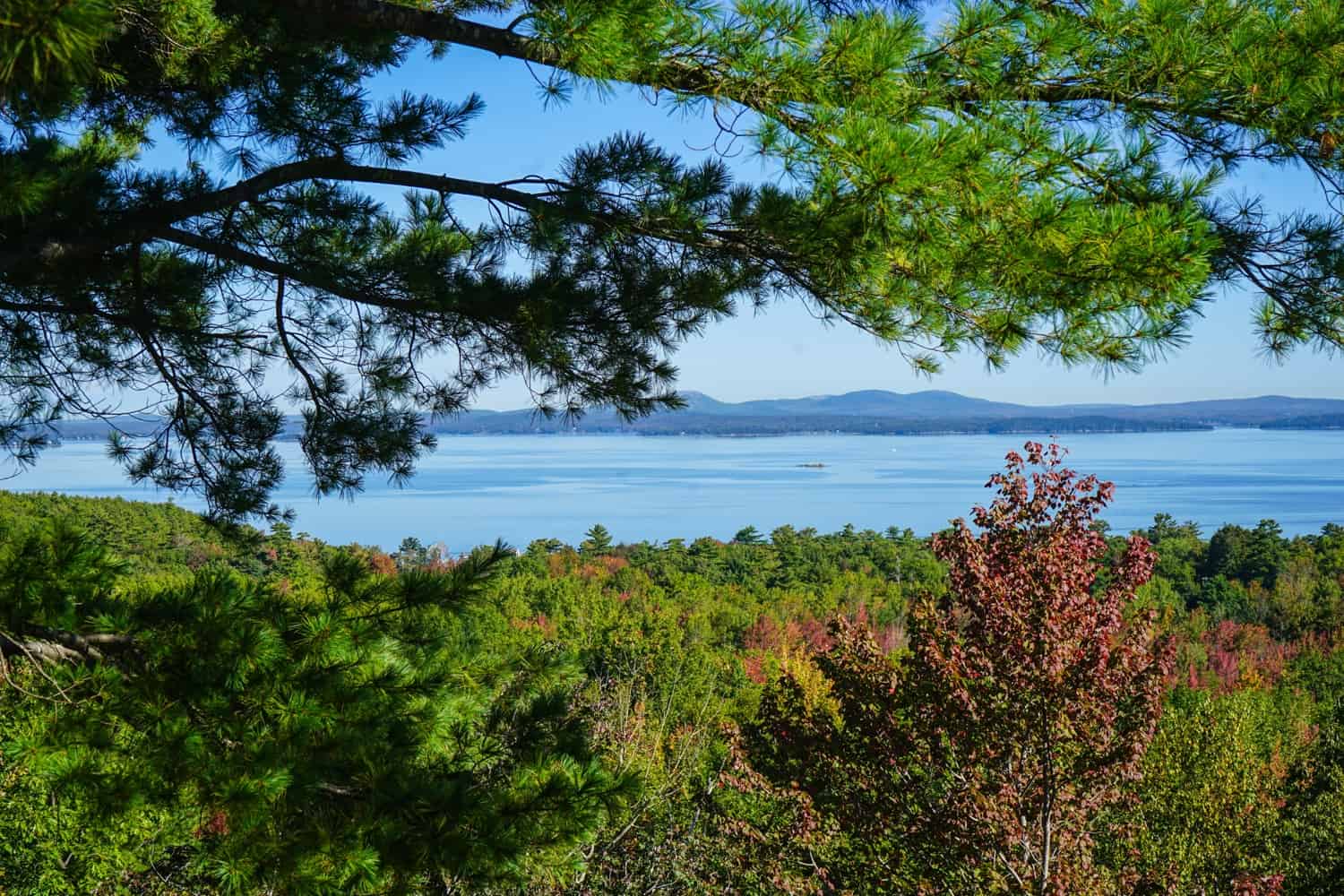 An Alternative for Day Two
Anytime spent in Portland, Maine is a chance to explore one of America's best national parks. Located three hours out of Portland is Acadia National Park, where you will find incredible hiking to thrilling peaks and stark cliff faces. The 'Crown Jewel' of the north Atlantic Coast is also home to uninhabited islands, and well-preserved estuaries featuring migratory birds and unique habitats.
One of the best ways to explore the park is by driving the stunning Park Loop Road through Mount Desert Island. This picturesque byway also takes you to some of the best spots in the park, including Cadillac Mountain, one of the first places in the USA to view the daily sunrise.
A trip to Acadia isn't complete without visiting Thunder Hole. Despite the crowds, it is well worth the visit, just the hear the monstrous thunder clap noise created by the waves breaking into the hole.
Finish your trip in beautiful Bar Harbor, a colorful town right on the park's boundary. This is a great place to load up on hiking food or the place to enjoy dinner after the day's adventures. For a special evening, check out Reel Pizza Cinerama, for an outdoor cinema experience matched only by the pizza.
Read More: Why Acadia is My Favourite National Park; How to Spend a Perfect Three Days in Acadia National Park, Maine
Where to Eat on Day Two
Begin day two with a bang at Hot Suppa. With a lively breakfast atmosphere, a hybrid outdoor space and fantastic coffee, this is the best spot for breakfast in town. Chow down on your hearty southern cuisine that comes with a strong twist of New England personality, while the colorful walls create a vibrant diner experience.
When lunch time comes around, load up at one of Portland's trendiest restaurants, Black Cow. Half-cocktail bar, half burger-haunt, Black Cow is all about handmade burgers and craft cocktails. Choose from a variety of mouthwatering burgers and be sure to add a side of their special mac 'n' cheese. Complete your experience with a classic milkshake or hand crafted soda.
For dinner, enjoy a night of farm-to-table dining at Fore Street. With locally sourced ingredients and hand crafted meals, Fore Street cooks up all your favorites with a typical Portland twist. The menu rotates daily, reflecting what is available locally, but they always hit the spot.
Day 3: Whales and Beaches
Your day three itinerary for Portland, Maine will take you away from the historic downtown and further out to sea. Whale's flock to Maine's rich ecosystem full of sand eels, copepods, and plankton. From mid-April all the way to October, you will have the chance to see whales at their best before they swim south to warmer waters.
Whale watching is more than just a spectator sport, it is a fantastic way to connect with nature. Spotting the world's largest living creatures off the coast of Portland is an inspiring sight, one that you won't soon forget.
While you can spot humpback, pilot, minke and the enormous finback whales from the comfort of the Portland shoreline, you can't beat being out on the water among all the action.
With Odyssey Whale Watch, you will join a cruise with almost a decade of experience. Both fun and educational, this adventure is great for young and old. Enjoy the invigorating nature, fresh ocean air and entertaining narration as you go search for these impressive beasts. Half-day tours begin at 10am and 2.30pm, lasting around 4 hours each.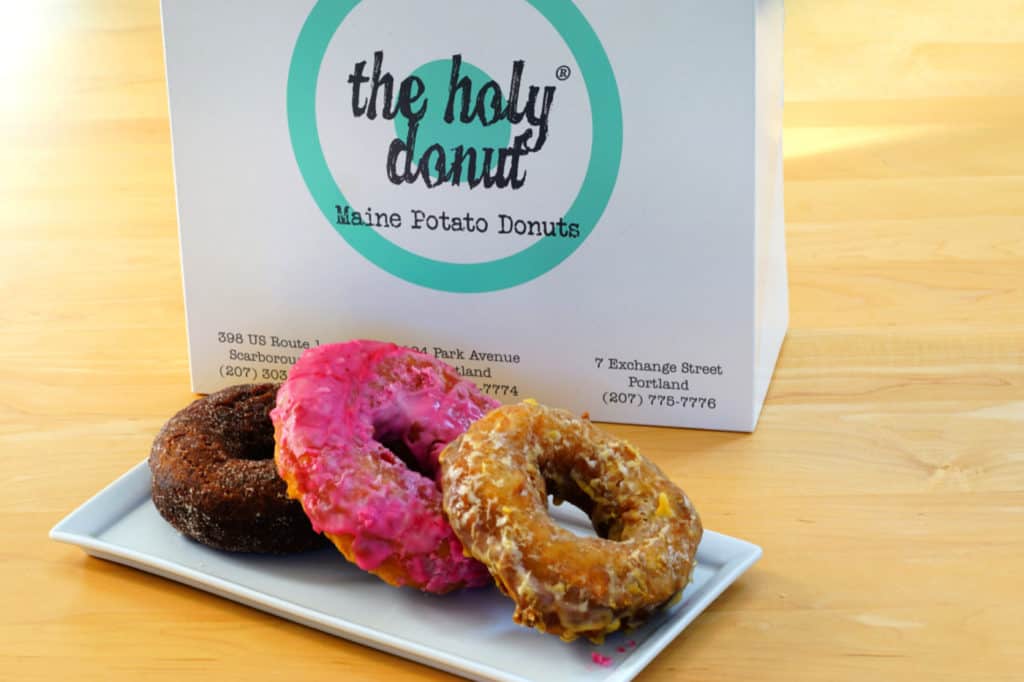 If you arrive out of whale watching season or don't feel like venturing out to sea, sign up for a walking food tour and round out your culinary experience in Portland. This tour will cover all the hotspots you may have missed, along with providing local insight into hidden gems that don't show up on a Google search.
Over two-and-a-half hours, you will eat your way around the historic Old Port, sampling multiple restaurants serving anything from seafood to Italian.
Where to Eat on Day Three
Tandem Coffee may not look like your typical breakfast joint, it is within an old gas station after all. However, this cute coffee and bakery establishment serves up enlivening coffee and some of the best pastries in the region. The home-made biscuits will melt your heart and their signature breakfast sandwiches features these biscuits with an envious mix of butter, sweet & savory flavors that will have you drooling for the rest of the day.
If you aren't out in search of whales or traipsing over town on your food tour, then stop by Saltwater Grille for your last meal in Portland. With an amazing view to accompany your selection of delicious seafood, chowder and vegetarian options, this will be a heart-warming way to end your travels.
Final Thoughts on Portland, Maine
Portland, Maine offers an exciting mix of throwback architecture and relaxing culture along with their fresh dining scene and thriving collection of breweries.
Being stuck between a large town and a small city is in no way a disparaging remark, as Portland provides visitors with all the impressive aspects of big city living with a hometown feel along with being very walkable.
Overall, this three days in Portland itinerary will have you falling in love with the town and quickly planning a return adventure.