There are few places in the world like Tuscany. Home to the best wineries in Italy, spectacular Florentine cuisine, jaw-dropping landscapes, a ton of history, some of the world's most renowned art, and good weather all year round, Tuscany is truly a jack of all trades. Not to mention it is the birthplace of the Renaissance.
Having lived in Florence for a month, I got to experience the region as a local. Don't be fooled: the capital of the Tuscan region is Florence, but there is far more to explore beyond Mark Twain's city of dreams. Renting a car is always a faster and more comfortable experience when traveling but do not worry if you do not drive.
Well connected and central, Florence offers the perfect way to move around Tuscany: by train! Get to know the medieval historical towns of the region, experience the rolling hills of the gorgeous Tuscan countryside, golden vineyards and marvel at thick cypress trees all from Florence's convenient Santa Maria Novella train station.
Tuscany will most certainly pull on your heartstrings. Here is my expert guide on how to spend a week in this marvelous corner of the earth.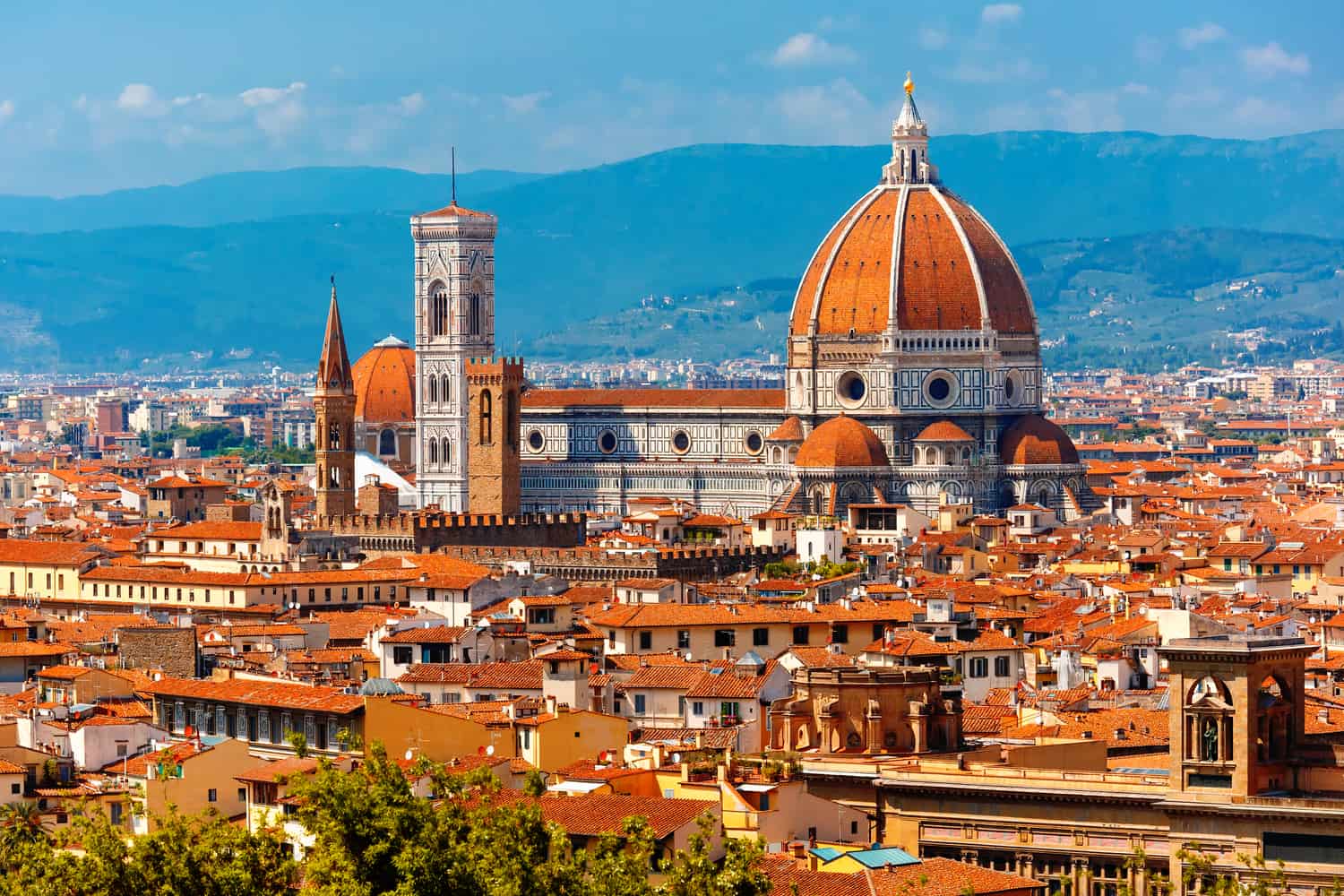 Day 1: Florence
Kick off your trip in the capital of Tuscany. Plan to arrive in Florence the evening before your first day, so you can be fresh the following morning for a full day of exploring. The quickest way to get into the city from the airport is by tram. They come every 5-10 minutes and take around 20 minutes to arrive into the heart of the city.
Florence is a romantic city that will whisk you off your feet in a flash. For this reason, it deserves two days. For a unique and memorable stay in Florence, I recommend Hotel Palazzo Guadagni. 
This place is truly awesome: a 16th-century converted palace hotel boasting spectacular views of the city. Not to mention each of the 15 rooms are personally furnished with exquisite antiques and artwork from the owner's collection and it is a five minute walk away from the iconic Ponte Vecchio.
Even if you do not end up staying here, a trip to the hotel's panoramic roof bar is well worth it. Expect more of the same: classic lounge furniture, cozy lighting and Italian elegance as you enjoy a cocktail overlooking the lively Santo Spirito square.
Florence is the perfect size, the kind of city you will feel at home in straight away. After a local Italian breakfast and a shot of espresso (I recommend Caffè Rosano on Via S Gallo) head straight to Santa Maria del Fiore. Also known as El Duomo, get ready to encounter the fourth largest church in the world and the most important landmark in Florence.
Explore the crypt, admire medieval architectural design, and learn about the tale of Brunelleschi, specifically how he sculpted the statues for the dome at the beginning of the 15th century. Although entrance to the cathedral is free, this is one of the most visited cities in the world so queues tend to be quite long. I would definitely recommend booking entrance tickets in advance here. 
Although the plaza is small, this is the buzzing heart of Florence and come rain or shine, there is always a lot going on here. Whether you are souvenir shopping, watching local musicians, or simply soaking in the sights, expect to spend a good chunk of your morning enjoying this part of the city.
After marveling at El Duomo, you are sure to be in the mood for some more culture so head over to Piazza della Signoria. Stand in the middle of the piazza and take a minute or so to admire your surroundings. You will find yourself standing in Florence's main square.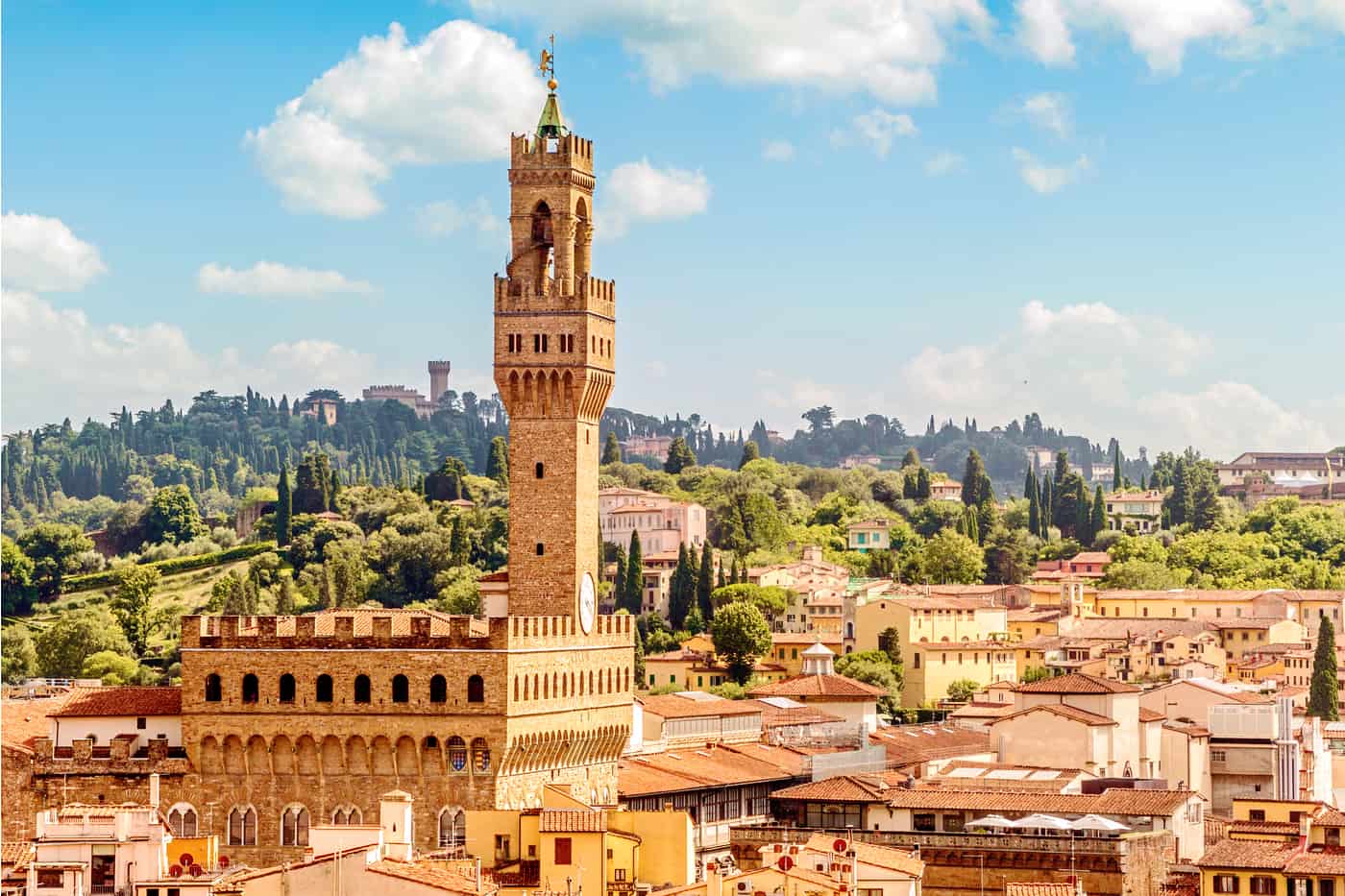 Historically, Piazza della Signoria served as the political and social seat of the city and that same energy can still be felt today. The stunning medieval Palazzo Vecchio overlooks the square and now serves as the city's town hall.
Outside the palace, you will find many sculptures with significant political undertones. For example, the replica of Michelangelo's David (go to Accademia Gallery to see the original statue) stands as a symbol of the Republic's defiance against the tyrannical Medici family. To the right of the David, you will find Bandinelli's Hercules and Cacus which was appropriated by the Medici family in an attempt to show off their physical power after returning from exile.
I learnt all of this and more on an exciting guided walking tour throughout Florence. Seeing the sights while listening to the history really brought the stories to life. You can book the same tour here.  
You are bound to be hungry after all that exploring. Lunch on your first day is easy. You have to visit All'Antico Vinaio. It is a hole-in-the-wall kind of place, but do not underestimate it. I remember when I first saw the queues tailing across the street and wondered what the fuss was all about. Trust me, it is 100% worth the wait.
In as little as five minutes, they will serve you a delicious sandwich worthy of the Renaissance gods. My favorite part of the experience is that you can watch the chefs serve up the sandwiches as part of their stations. Made with a local bread called schiacciata, these sandwiches are made with fresh ingredients and piled high with meats, cheeses, and vegetables. They are quite literally considered to be an emblem of Florence. You have to try their home-smoked porchetta.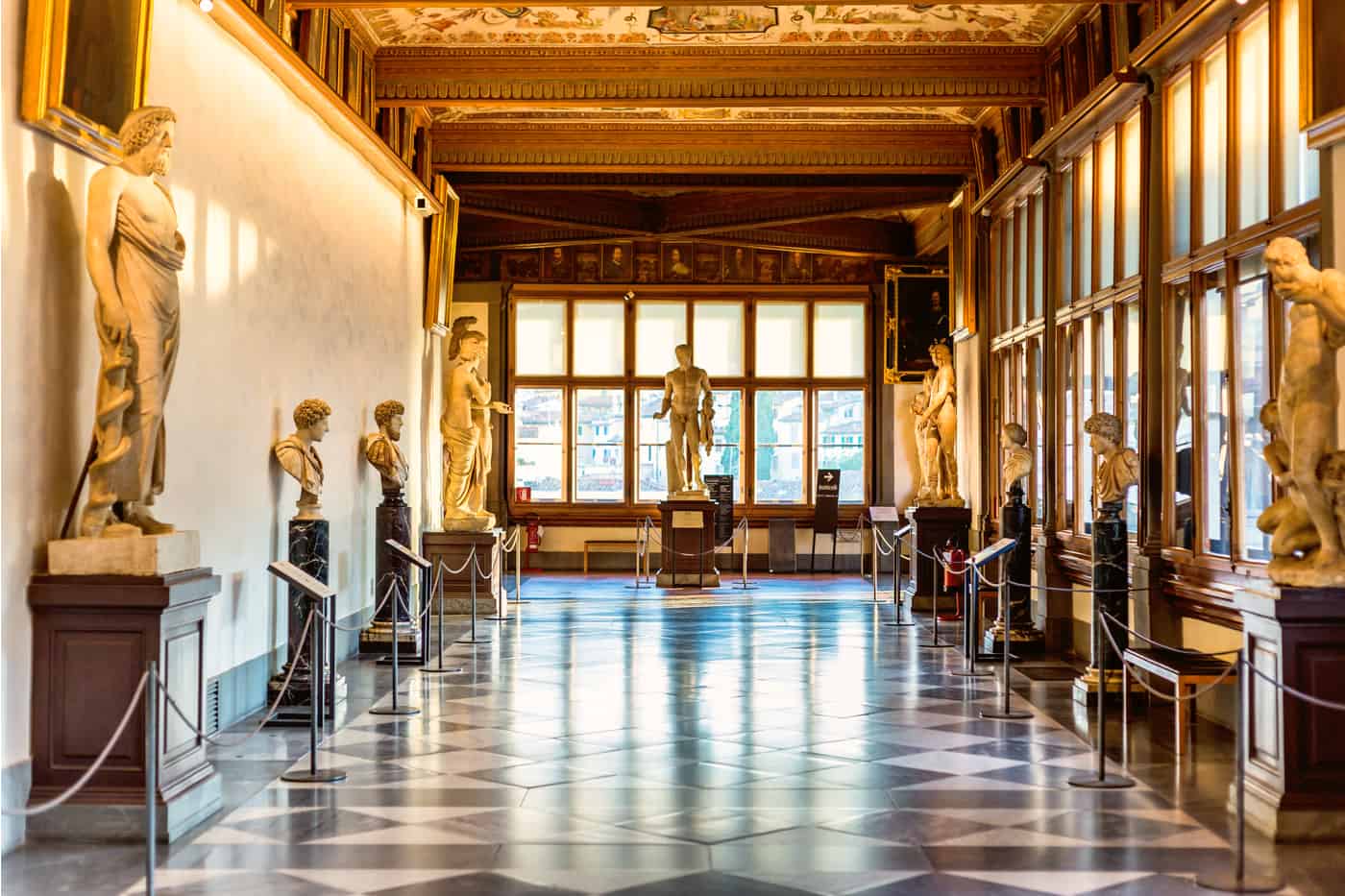 Fuel up and then head to the Uffizi gallery for the world's leading collection of Renaissance paintings. Come face to face with the work of Leonardo da Vinci, Michelangelo, and Botticelli. In order to get a glimpse of Botticelli's Birth of Venus, I would advise you to avoid hours of queuing and book a small group tour in advance here.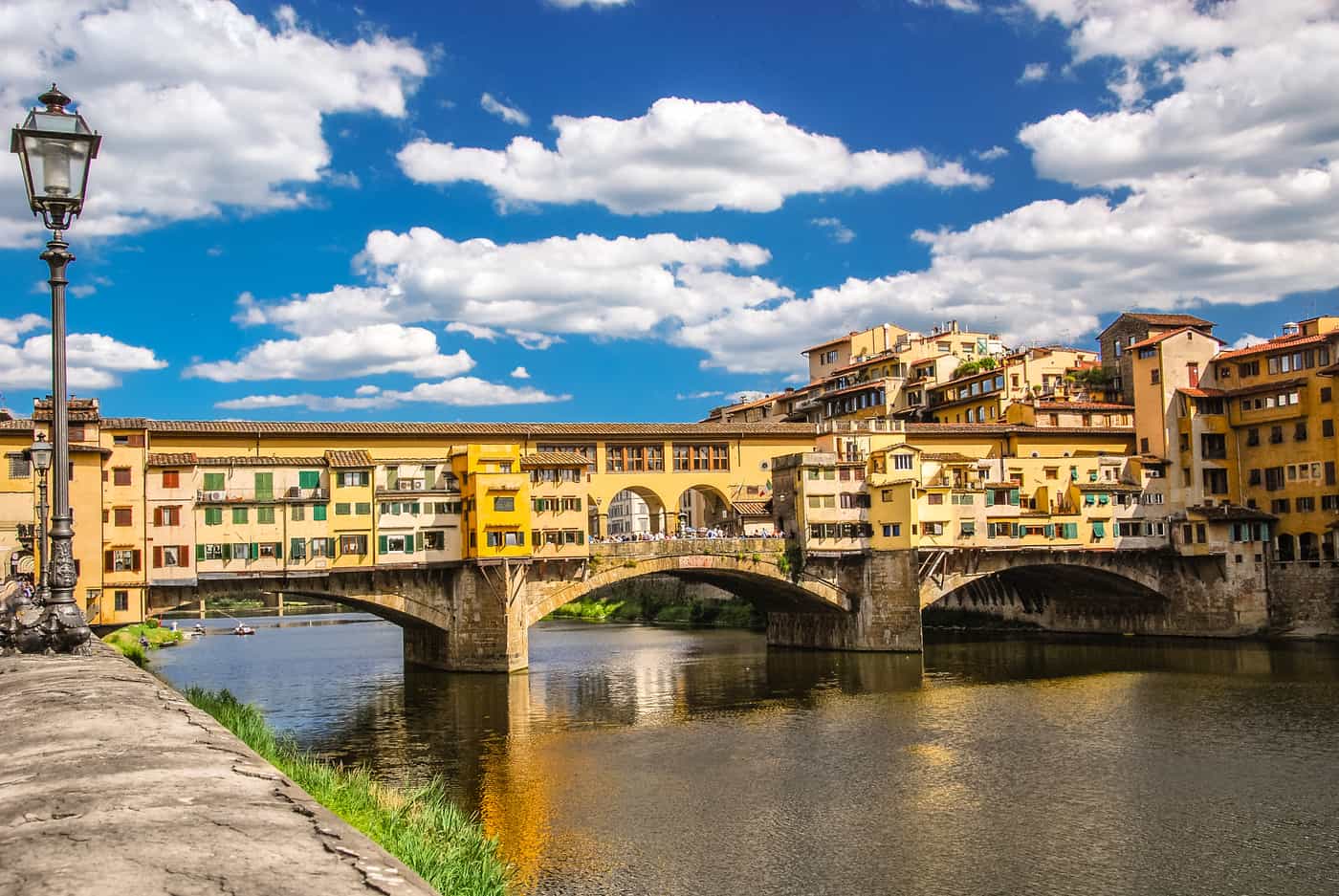 Spend your first evening in Florence crossing the Ponte Vecchio. Lined with shops selling jewelry and funky souvenirs, this beautiful bridge was the only bridge spanning the Arno river until 1218. Admittedly, life across the bridges in Florence is less busy, with a more local and relaxed feel. Take advantage of fewer crowds and head to Espiritu Santu for an evening drink.
Eating in Florence can be difficult – because everywhere is so good! However, pizza is a must when in Italy and I am going to share a local favorite: Gusta Pizza. You will know it is good from the lines outside that run throughout the night. Don't worry though – the lines move fast, and so does the service. Be prepared to wait for tables to clear, especially if you want to sit outside on the patio. Otherwise, order your pizza to go and eat at the nearby plaza.
Gusta Pizza is delicious and super affordable. The staff and pizza chefs are also super kind and welcoming, adding to the fine yet casual atmosphere of the restaurant. Order the Gusta Pizza and you will be dreaming about it for the rest of your life.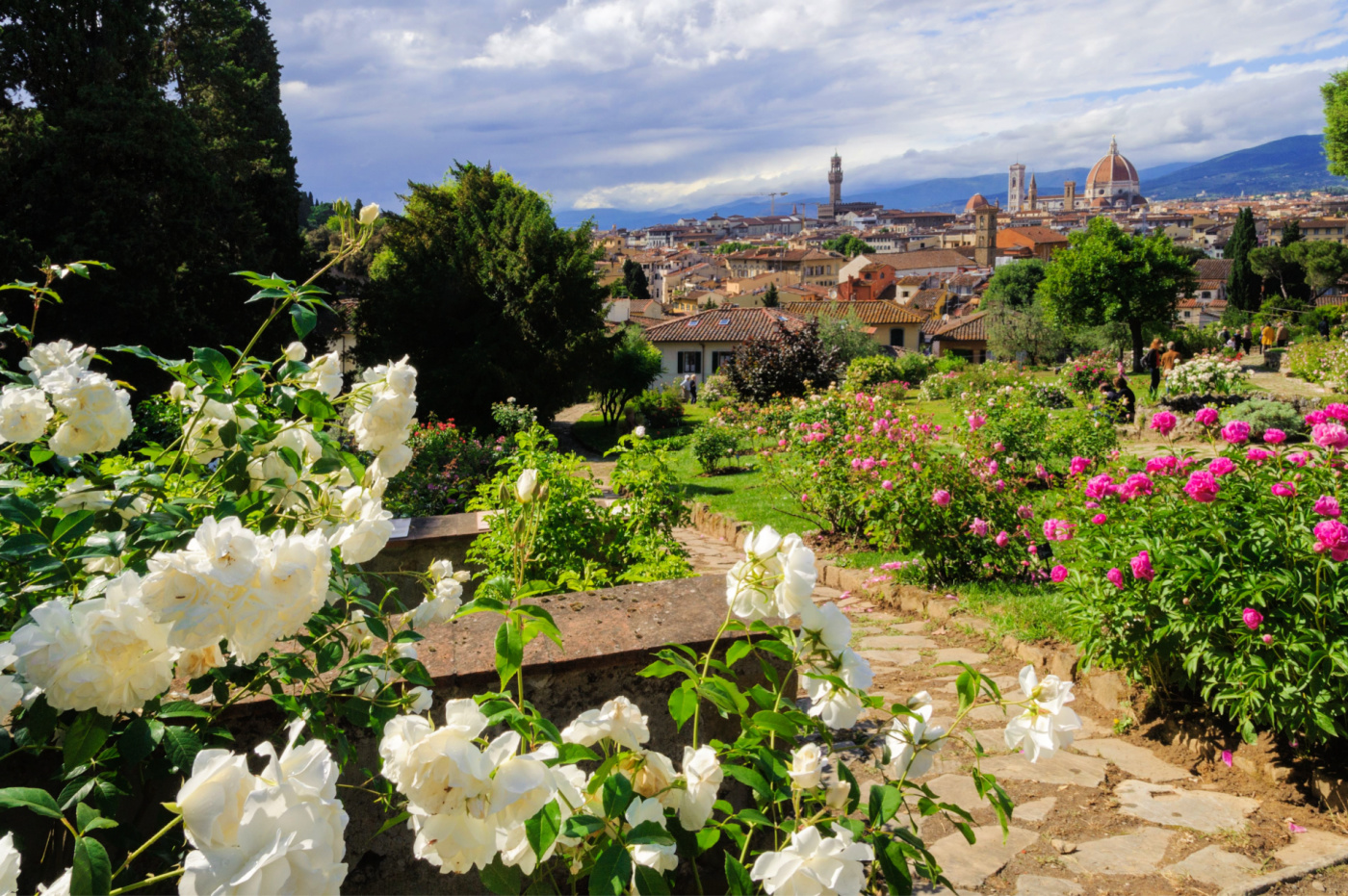 Day 2: Florence 
Breakfast is always simple in Italy. Coffee is good everywhere in Florence, and so are baked goods. But if you are craving brunch, I would recommend Ditta Artigianale on Via dei Neri. This is a popular and busy spot serving up perfectly poached eggs and creamy avocado toast in the heart of Florence. Aside from trying all of their delicious pastries, my favorite thing to do here is sit outside on the patio and people watch the morning away.
After breakfast, make your way across the bridge again. On your way enjoy getting lost amongst the winding streets of this ancient city, passing small artisan shops, cozy cafes, and gelaterias. If you are passing by, I would recommend checking out Todo Modo – it is actually a bookstore, library, and restaurant all in one! They have a spacious, modern interior and excellent air conditioning. Todo Modo is the place to be if you find yourself in need of escaping the Florentine summer heat to enjoy a relaxing bookshop browse.
Anyway, your destination for the afternoon is the rose garden. Stroll through a green oasis and admire 400 species of roses, stunning lemon trees and small artificial lakes. There is also a cute cafe perched on the hill in the garden if you want to stop for a cool drink.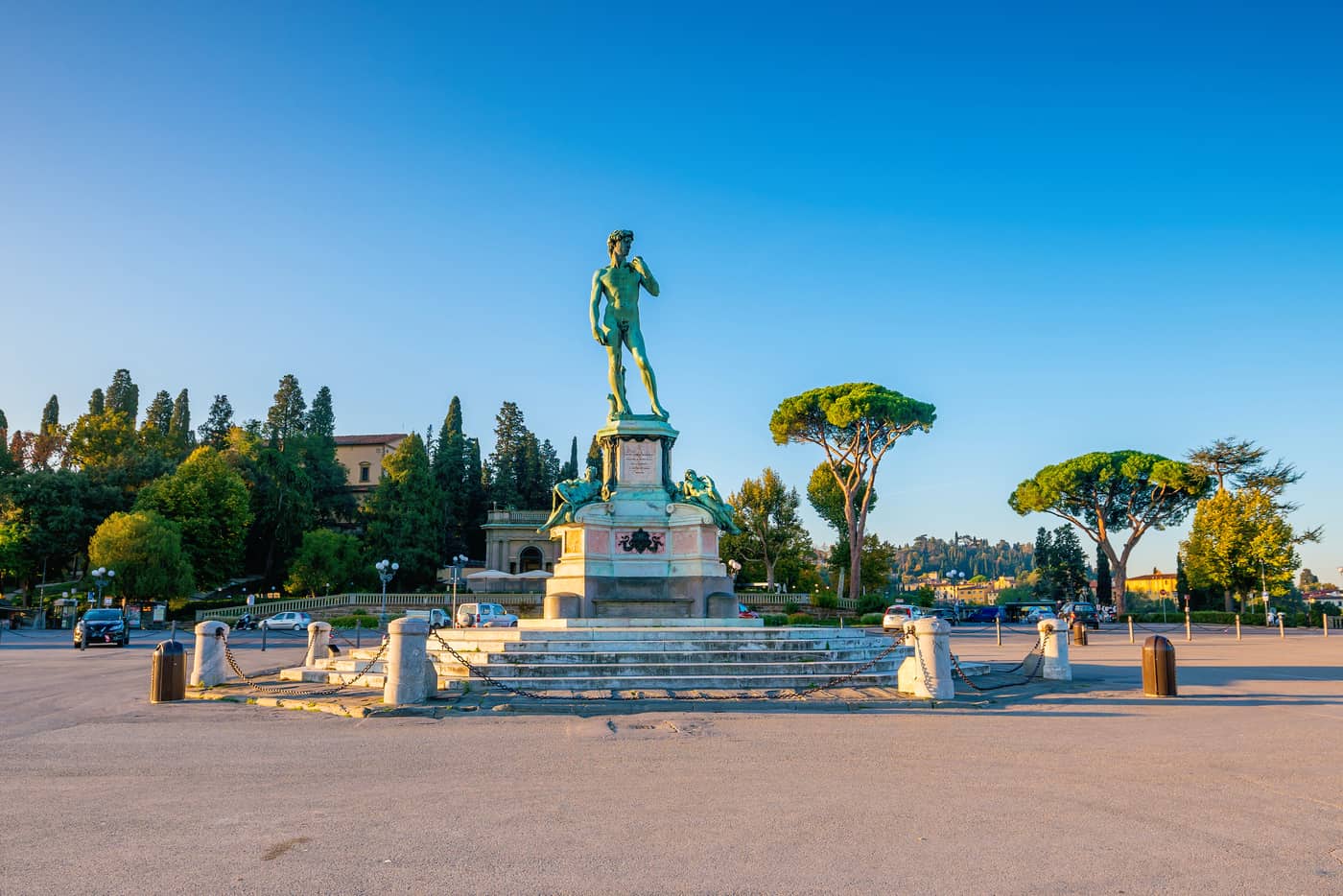 Now, for my favorite thing to do in all of Florence. Finish your day by watching the sunset from the Piazzale Michelangelo. This busy, beautiful square boasts some of the best panoramic views of Florence and a fun, lively atmosphere is always promised. Bring a bottle of wine and expect to make some new friends on the steps. The last time I was there I experienced a marriage proposal!
For a beautiful dinner, you must go to Beppa Fioraia. Just a ten minute walk away from the Michelangelo steps, this is a fabulous way to round off your evening after a beautiful sunset. The restaurant itself is gorgeous: the interior is fine and decorative whilst their outdoor garden has a romantic, summery feel.
If you are feeling hungry, I would recommend ordering the Tuscan favorite. Bistecca alla Fiorentina is a thick, juicy steak served with roasted potatoes or grilled vegetables. Otherwise, if you are like me and want to try a bit of everything, order the charcuterie sharing platter, a bottle of good wine, and get ready for an explosion of flavors.
I had never tried such delicious, fluffy potatoes in my life. The food here is sure to delight your taste buds and leave you craving more. Save yourself for dessert, and enjoy a relaxing stroll back across the bridge. It is gelato time.
Gelato is exceptional everywhere in Florence, but Gelateria dei Neri truly stands out above the rest. With fresh, original and vibrant flavors like ricotta, fig, and chili, this is the perfect evening desert that you just cannot miss out on (they are open until midnight!). If you are feeling extra gourmet, you can even get your ice-cream in a brioche bun!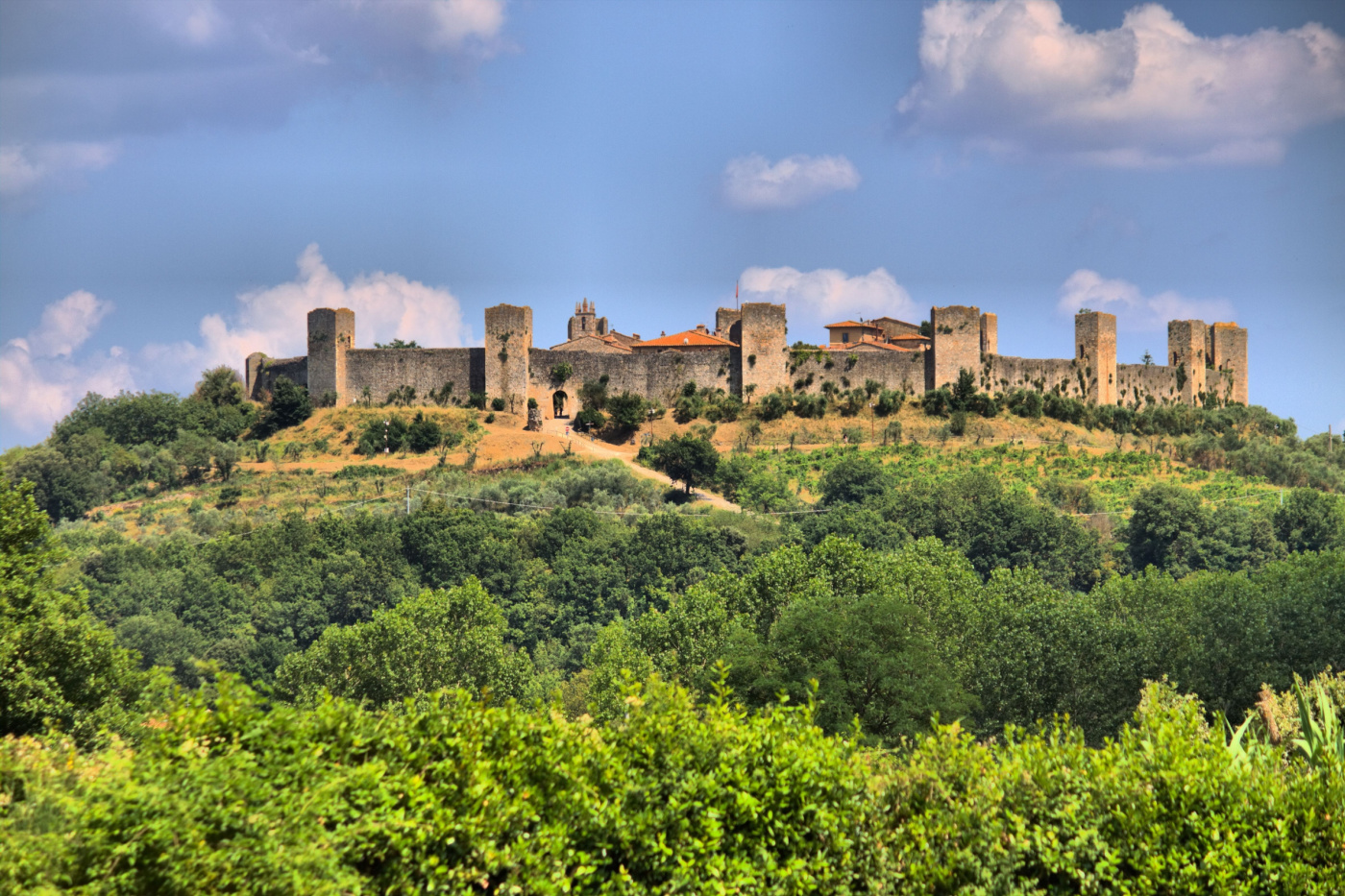 Day 3: Chianti Wine Region
You cannot have a trip to Tuscany without wine. Tuscany is a wine enthusiast's dream, and I am going to tell you why. 
Thanks to a mild climate all year round, the vineyards between Florence and Siena provide some of the finest Italian wines (and in the world for that matter). The Chianti and Brunello di Montalcino wines are cultivated from Sangiovese grapes right here in Tuscany. As well as delicious and full-bodied wines, expect to taste fine virgin and extra-virgin olive oils, made from the very olive groves that bring the Tuscan landscape to life.
Wine tasting in Tuscany is obligatory: marvel at the rolling hills of the gorgeous Tuscan countryside, golden vineyards, thick cypress trees and picturesque towns perched high up in the hills as you enjoy a glass of delicious red wine. In my opinion, this is a true taste of Tuscan life.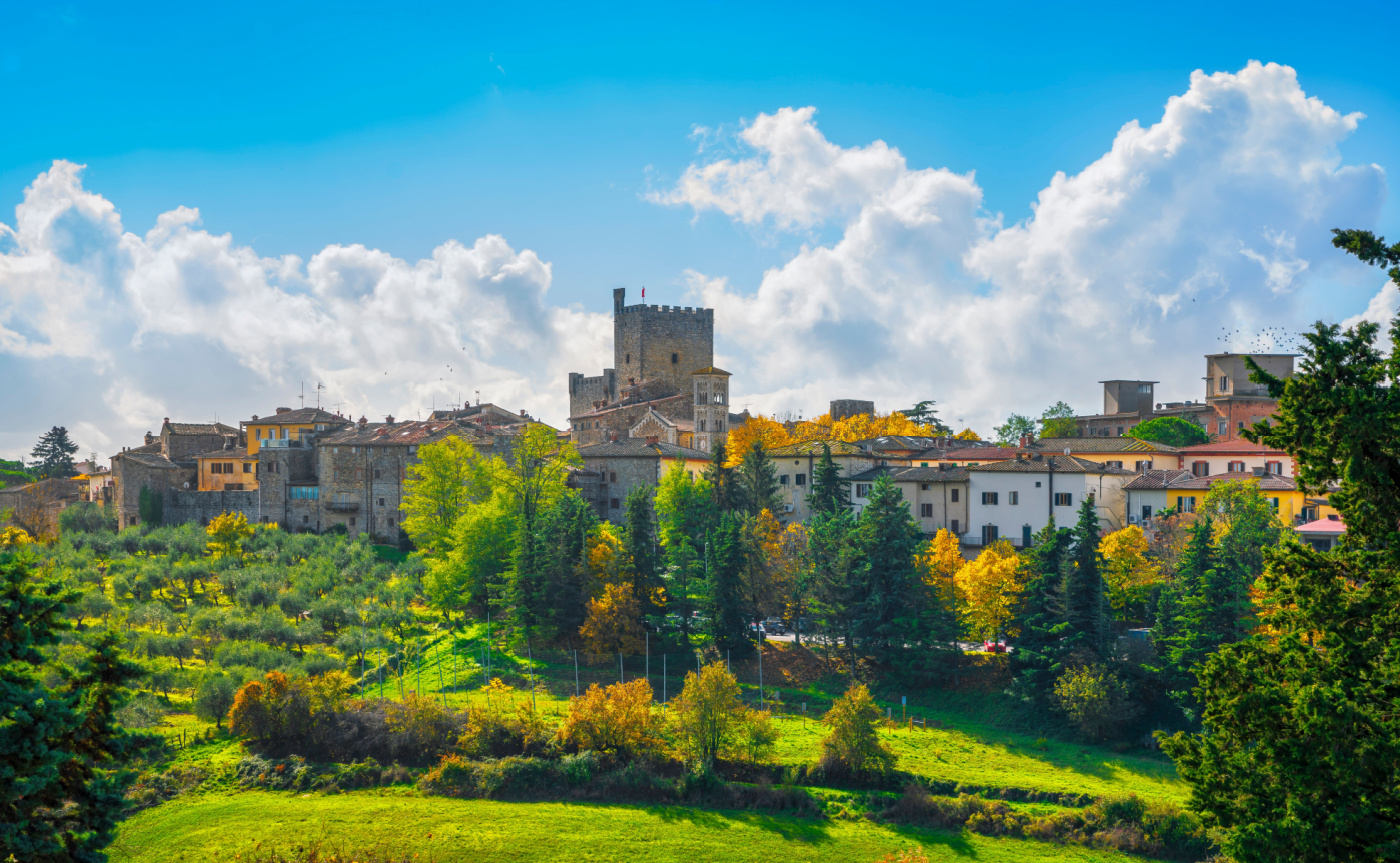 When I was living in Florence, I booked a tour with My Tour in Italy (you can book the same tour too here). We visited two vineyards, learnt about the production process of the famous Chianti Classico wine and tried several different variations of the wine, accompanied by a delicious assortment of bread, olive oil and balsamic vinegar. To this day, I have never tried better balsamic vinegar in my life. 
One thing that I really enjoyed about the wine tour was arriving at our farm stay. We stayed at Agriturismo Le Gallozzole in Monteriggioni. I would recommend a similar experience, as you will fully immerse yourself in Tuscan life. The rooms are exceptional and super spacious, the grounds are immaculate, and Guido (your friendly and welcoming host) is always ready to provide local recommendations and advice.
Here, we learned more about the wine processes (the farm is right in the middle of a real working vineyard), tried even more mouthwatering local produce (every morning a local baker arrives at the farm to sell delicious fresh bread), and escaped the busy Florence lifestyle. With a garden, pool, and terrace, you can truly kick back and relax here. Siena is only a convenient 20 minute drive away – your next stop!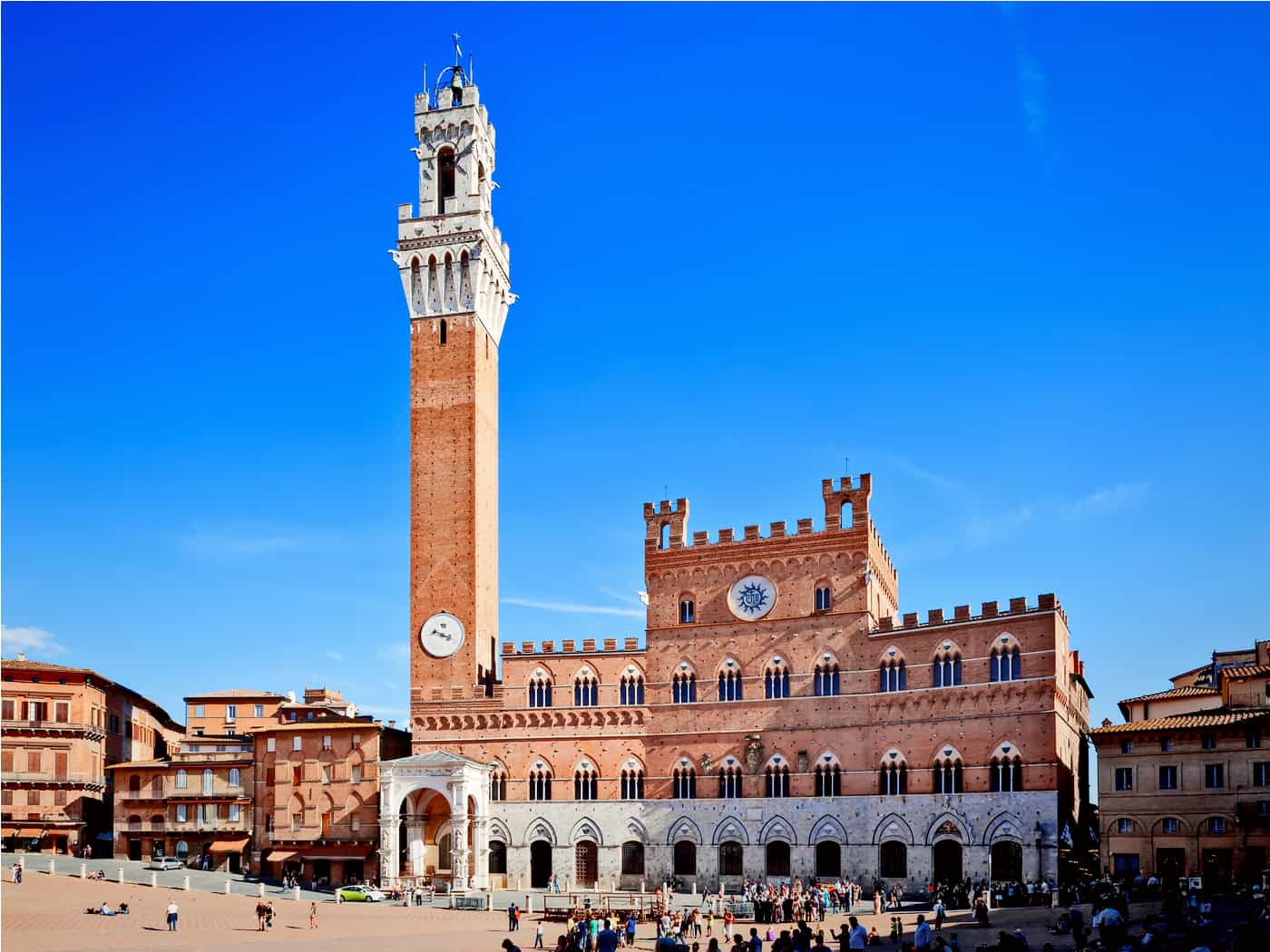 Day 4: Siena and Volterra
Since these two towns are small, you can easily combine them on the same day.
Siena is a gorgeous town that will transport you right back to the Middle Ages. Please do not leave Siena without a caffé and pastry stop at Bar Pasticceria Nannini. You will thank me later.
As one of Tuscany's most visited towns, be prepared for crowds but do not worry, it is never as busy as Florence. Start your time in Siena at the Piazza del Campo. Here you will experience the venue for one of Tuscany's most anticipated summer events.
The Palio di Siena is not just an average horse race, but a centuries old tradition that locals take very seriously. Essentially, various Sienese contrades (basically, subdivisions of Italian cities) compete against each other twice a year here in Siena's very own medieval, shell-shaped square. If you plan your trip wisely and visit Siena on the 2 July or 16 August, you can experience all of the fun and excitement for free!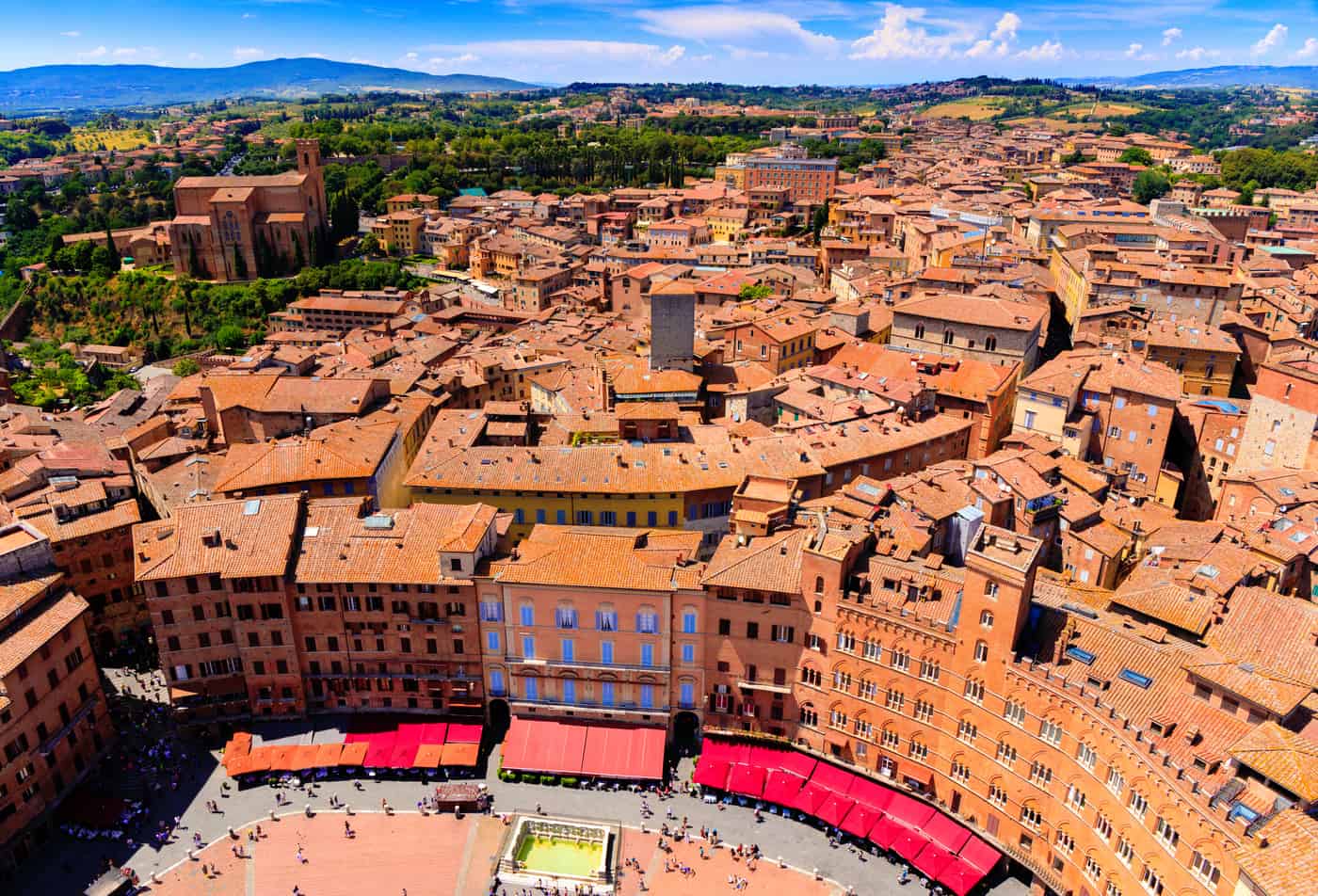 Another really nice thing I love to do in Siena is to walk or bike your way around the city's medieval walls. Spanning 7 km in length, these ancient walls stretch as far back as the 11th century and many of them are still standing today. Make sure to keep an eye out for porta Camollia, found in the north of Siena.
At the top of the gate, you will see the inscription "Cor magis tibi sena pandit" which translates into English as "Siena shows a heart that is bigger than this gate". Trust me, this message really does capture the essence of Siena's charm.
After a few hours of exploring one of Italy's most walkable cities, you absolutely must unwind in a traditional osteria and try local specialties with a delicious glass of Chianti. I recommend scottiglia (an ancient Tuscan stew dating back to the Middle Ages) and crostini neri (delicate chicken livers). 
Volterra is your next stop. Sat high on a hill overlooking the Era and Cecina valleys, Volterra tells the story of an ancient city. For art and history buffs, make sure to pay a visit to the Pinacoteca e Museo Civico in town. Here you will find everything from sculptures to numismatic collections and impressive paintings from the Middle Ages and Renaissance period.
The actual museum building is worth seeing for itself; it is said to be the best-preserved Renaissance building in Volterra. I would also recommend taking a quick look inside the Cathedral and the Baptistery.
What you should spend a good chunk of time doing is exploring Volterra's Roman and Etruscan archaeological sites. In the summer of 2015, experts identified an amphitheater in Volterra, including a 15-foot walkway with an enacted valued ceiling (watch the video here).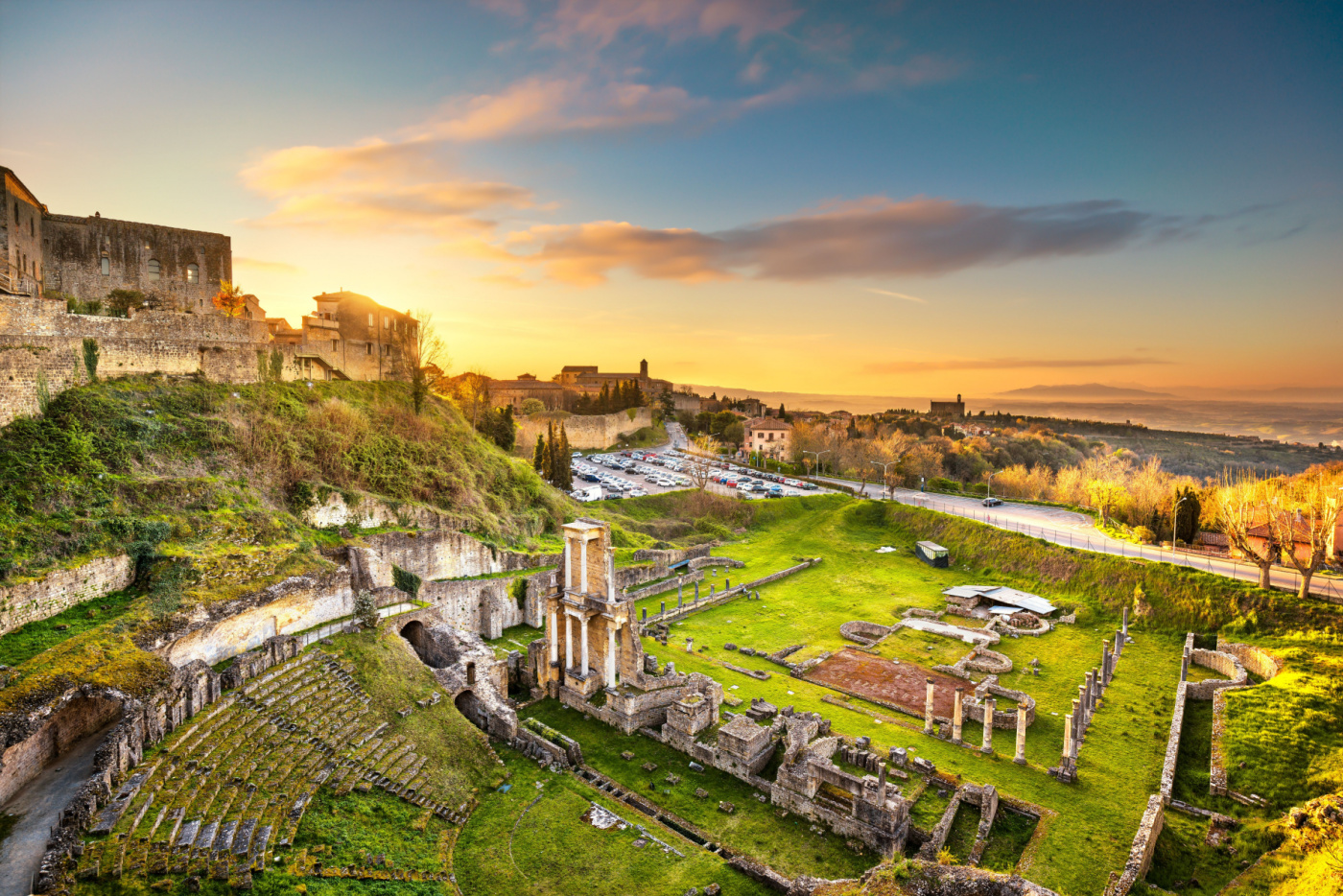 For me, it was incredibly exciting and unique to be able to visit a recently discovered amphitheater. Whatsmore, Volterra's Roman Theatre can be found near the city's medieval walls, in the archaeological area of Vallebona. Come face to face with one of Italy's most beautiful and best preserved Roman Theatre.
However, if you prefer to skip this part of Volterra, you can catch a ride to the nearby town of San Gimignano. It is only 35 minutes away by car, and buses run frequently. Here, expect more of the same charming, medieval town vibe.
For a truly gorgeous and timeless stay amid the Tuscan vineyards and orchards, book a night at Hotel Le Fontanelle (book here). From friendly staff, fabulous breakfast, an on-site sommelier, as well as exclusive spa facilities (hydromassage, Turkish bath, and sauna and steam), Hotel Le Fontanelle really exceeded all our expectations. 
All rooms have beautiful beamed ceilings and terracotta floors, with terraces overlooking the surrounding woods and valleys. I would recommend using the hotel bikes (free to use) to explore the countryside.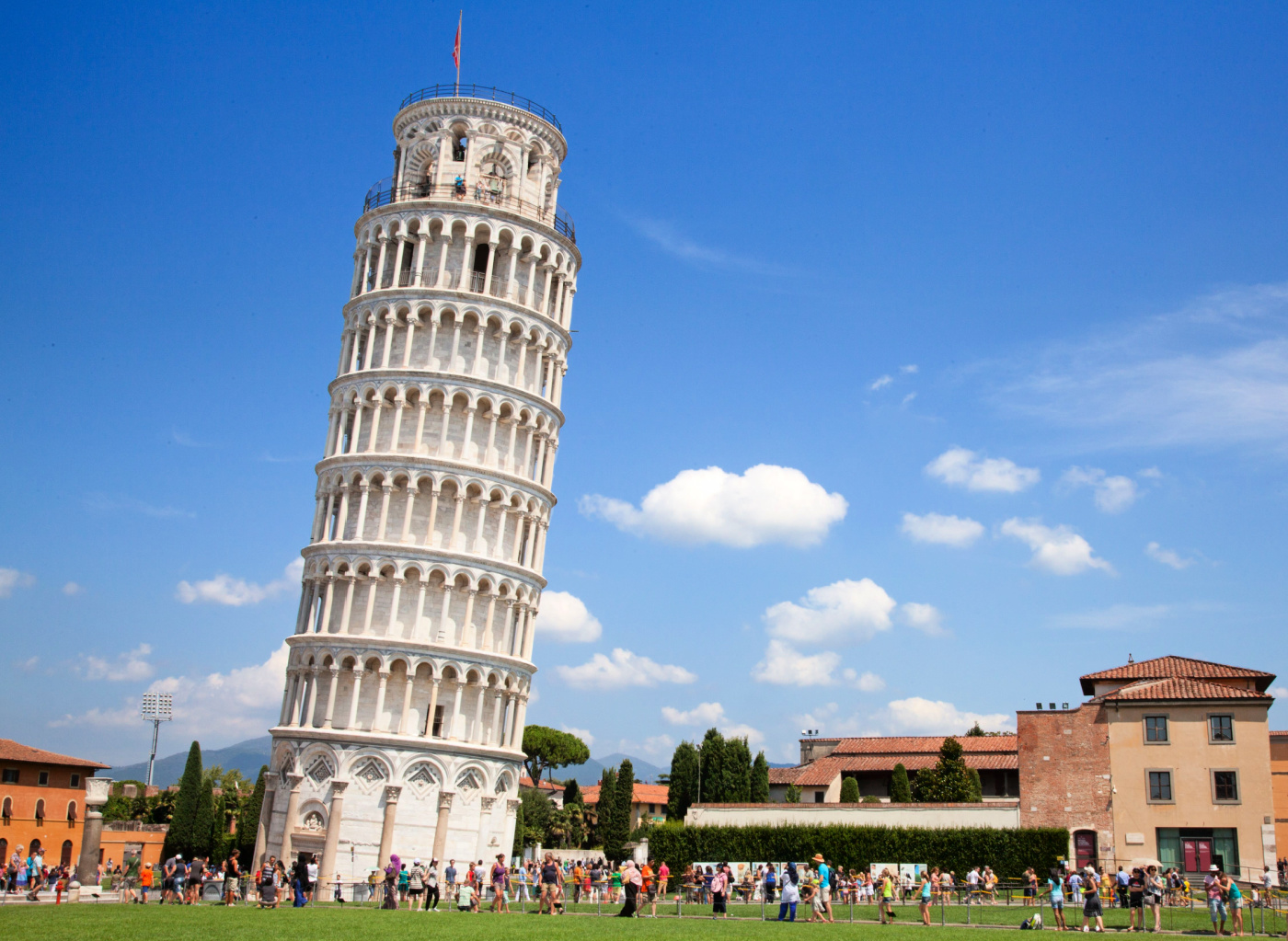 Day 5: Pisa 
If you are not driving, you can take a bus from the Tuscan countryside to Pontedera. From here you can catch a train straight to Pisa. Obviously, Pisa's main spot is the Leaning Tower, but this charming city offers plenty of other exciting spots.
Spend your morning at Campo dei Miracoli trying to get the perfect snap of you 'holding up' the Leaning Tower of Pisa. My top tip would be to get to the tower as early as possible, so you have time before the crowds arrive to use your imagination and practice your different poses. You absolutely have to be a tourist in Pisa, so embrace the cringe and snap as many photos as you can!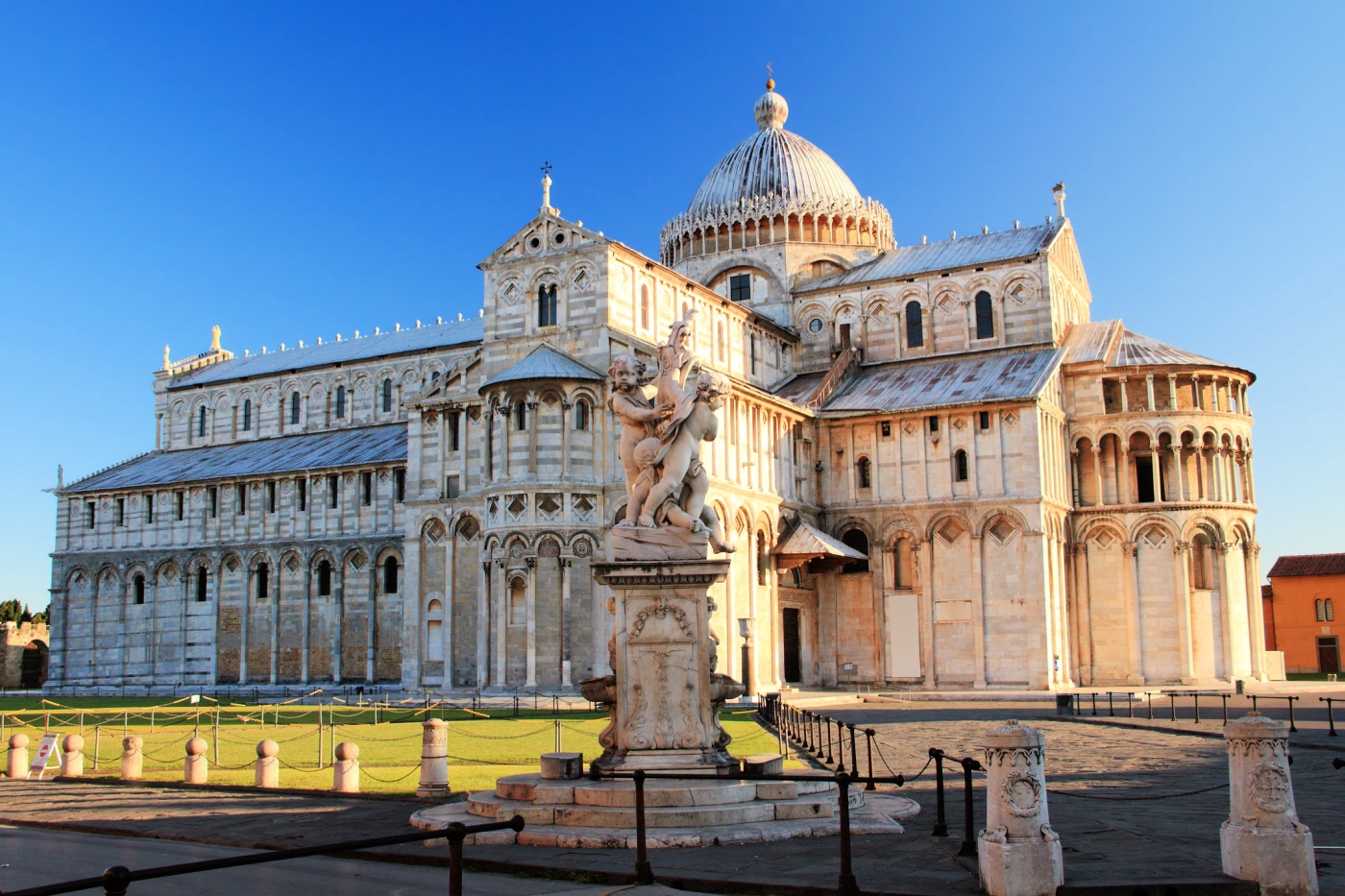 Pisa is a very walkable city (like most places in Tuscany), so once you are done at the tower take a stroll over to the Cathedral of Santa Maria Assunta and marvel at one of the most beautiful churches in Italy. In fact, it is free to visit the cathedral if you have bought an entry ticket to the Leaning Tower, Baptistery, and Camposanto (monumental cemetery). 
For lunch, you are going to visit Mercato delle Vettovaglie to sample all the delicious, local specialties your heart desires! Think tasty focaccia, cured meats, and delicious cheeses. Open daily from 7am to 3pm, this is Pisa's most iconic market and you will certainly feel its vibrant and lively energy as you walk inside. Another fun market I love is the flea market in Via San Martino.
Here you will find everything under the sun, from vintage designer clothes to accessories and handbags – all at a fraction of their usual prices! Before you start your shopping endeavors I always suggest a coffee and cake in the nearby Caffè Letterario Volta Pagina.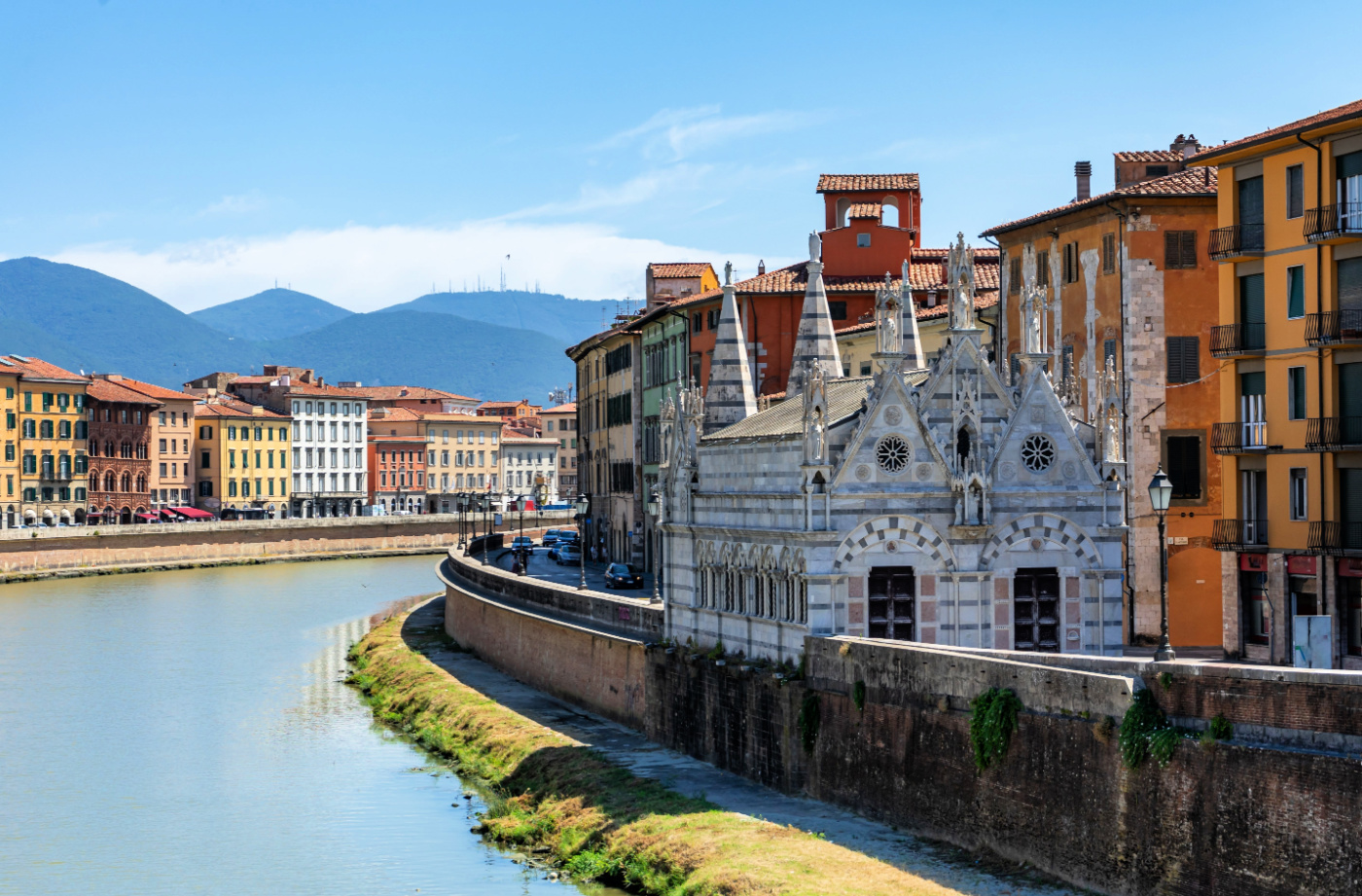 Just like you did in Florence, take a walk along the Arno River at night. Admire the peace and tranquility of this city with delicious gelato from Gelateria De' Coltelli. They offer different flavors every day and the name of the gelateria pays tribute to Francesco Procopio De' Coltelli, the inventor of modern ice cream. Though small, Pisa is a buzzing student city where you will find many great bars and cafés for a fun night partying with both locals and tourists. For bar games like darts, foosball, and pinball, head to Cafè Albatross. For live music, DJ sets and the best jazzy vibes, I love ExWide.
In terms of accommodation in Pisa, I suggest a centric hotel. I really liked the Grand Hotel Duomo. You can book here. It is right around the corner from the leaning tower so you are in the middle of the city's action. Breakfast is included and the hotel staff are all multilingual and extremely helpful. They will happily recommend you all the best cafes and trattorias for a delicious and local experience.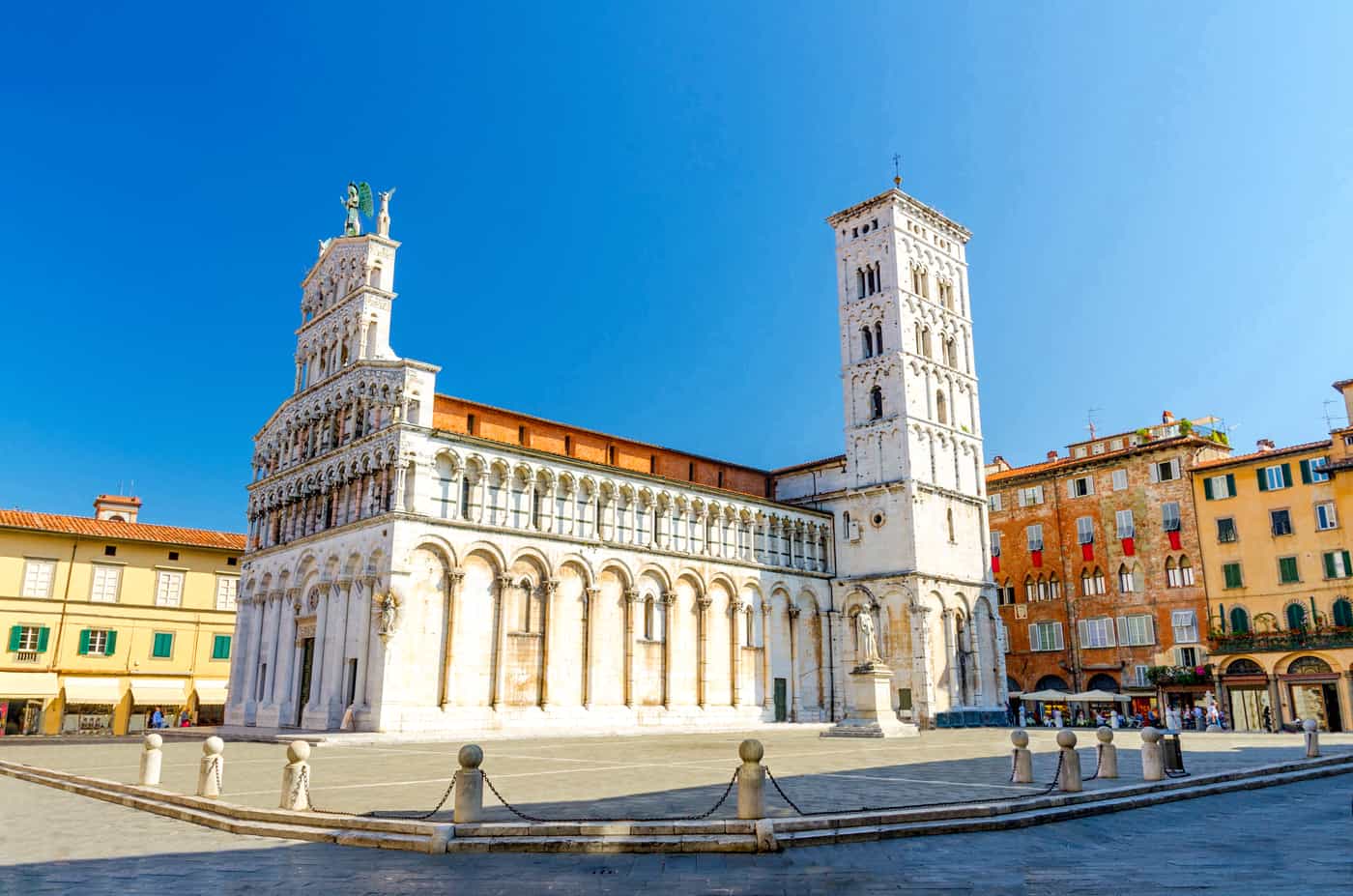 Day 6: Lucca 
Now, if you are an adventure junkie like me, you are going to want to book a kayaking tour. I booked a tour with Firenze Rafting (book here). These guys are the first rafting company born in Florence and offer fun, exciting and bespoke experiences for your group. 
You can choose to raft the Arno River, experiencing the magic of the iconic Florence bridges from underneath, or alternatively head to the beautiful valley of Garfagnana (which I did!). The tour guides can pick you up from Florence, Pisa or meet you in Lucca.
It was absolutely wonderful to drive through the valleys, admire the Chianti mountains and finally arrive at a beautiful body of water in the Garfagnana (located in Lucca). I also made friends with the others who joined the tour. The kayaking itself is not difficult, but if it is your first time the friendly guides will help you out.
On our tour, we were lucky enough to stop for a thrilling jump into the lake. Expect to race the rapids with your friends and family whilst you experience Tuscany's very own outdoor heaven!
The kayaking tour is pretty complete, and after some water fun, you will enjoy a local lunch with your group nearby the river. If you are not too tired afterwards, I would seriously recommend checking out the city of Lucca in the afternoon. Like Volterra, Siena and San Gimignano, Lucca is an attractive town known for its well-preserved city walls, cobbled streets, lovely piazzas, and medieval towers.
You are sure to fall straight in love with Lucca. Top sights include Piazza dell'Anfiteatro (great place for a bite to eat and quirky shops), the Guinigi Tower (be prepared to climb a lot of stairs, but the view is so worth it!), and quite literally the hundreds of impressive churches that Lucca is home to. Head back to Pisa for the night and get yourself ready for a beach day.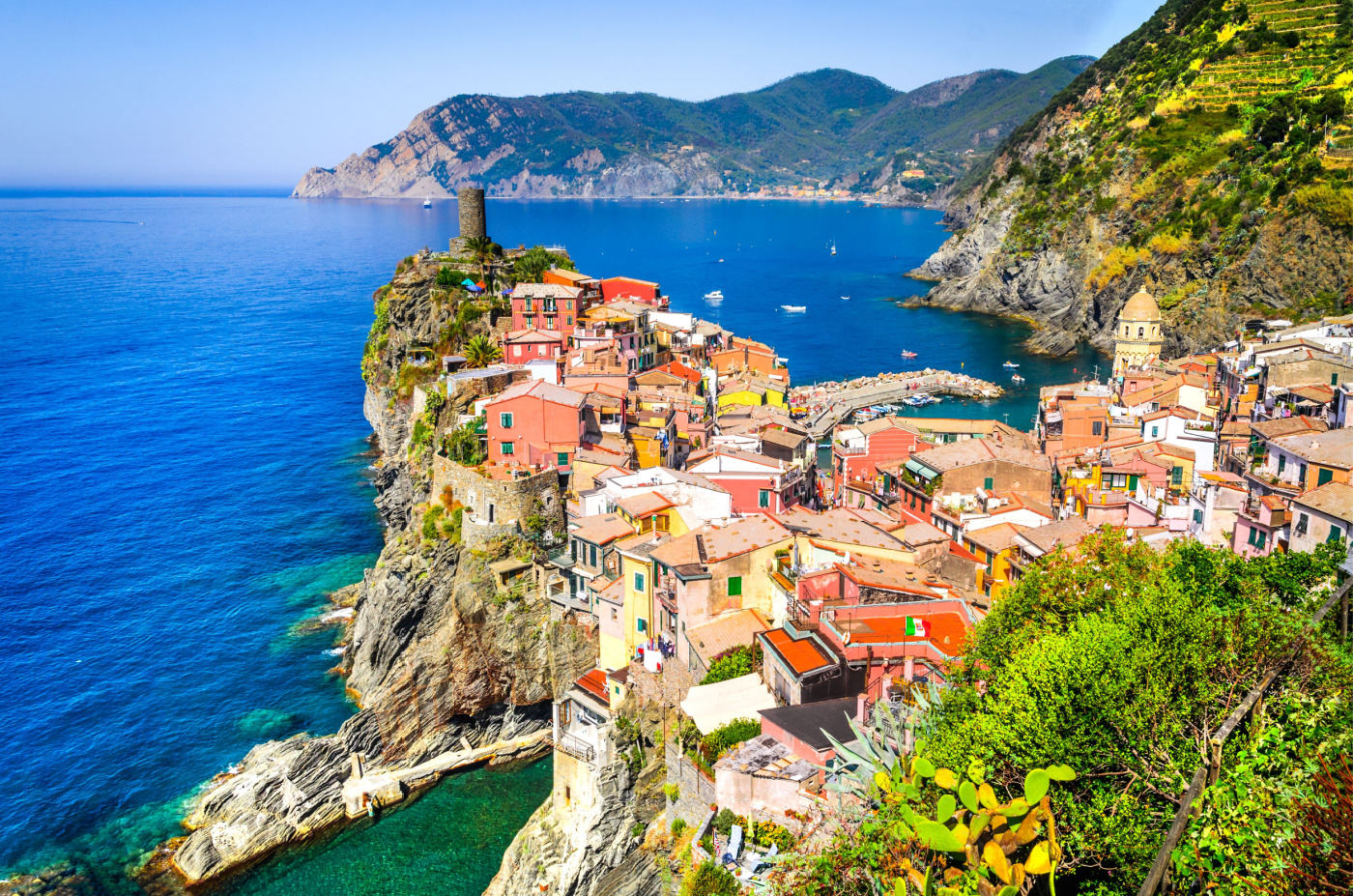 Day 7: Cinque Terre
Cinque Terre is technically not a part of the Tuscan region, but it is too close and far too beautiful not to go. On your final day in Tuscany, take a train to discover the natural beauty of the Ligurian coast.
The Cinque Terre comprises five charming fishing towns: Monterosso, Vernazza, Corniglia, Manarola, and Riomaggiore. Whilst each town has its own distinct charm embodying classic Italian village life, you can expect rugged coastline, vibrant houses, and crystal clear waters wherever you go.
If you are a hiking lover like myself, you must hike the Sentiero Azzurro. Also known as the "Blue Trail", this 12km coastal path will take you along a journey to explore all five towns of the Cinque Terre. If you are serious about hiking and exploring all 5 gems of the Ligurian coast, you should definitely buy the Cinque Terre Card.
For €7.50 this handy card gives you access to all the bus services between the five villages, entrance to the Blue Trail path, free entry to some museums, toilets, and wifi usage. You can buy it online here, from a bus driver, at one of the railway stations, or at a tourist information center. 
Hiking the trail will certainly work up an appetite. Personally, my go-to food whenever I am by the ocean is fish and seafood. I hope yours is too because Cinque Terre Mussels are a must when you are in the area. There is no shortage of ways to enjoy them either.
You can try this local delicacy marinated (muscoli alla marinara), seasoned with white wine and parsley (my favorite!), or stuffed with a rich sauce (muscoli ripieni). If seafood is not your thing, do not worry – you are in Italy. The food is exceptional here and you will find all sorts of bakeries, trattorias, and street food shops whilst exploring the Cinque Terre. Pesto lovers are in excellent hands in Cinque Terre, as the well-known Pesto Genovese that we all adore was born in Liguria!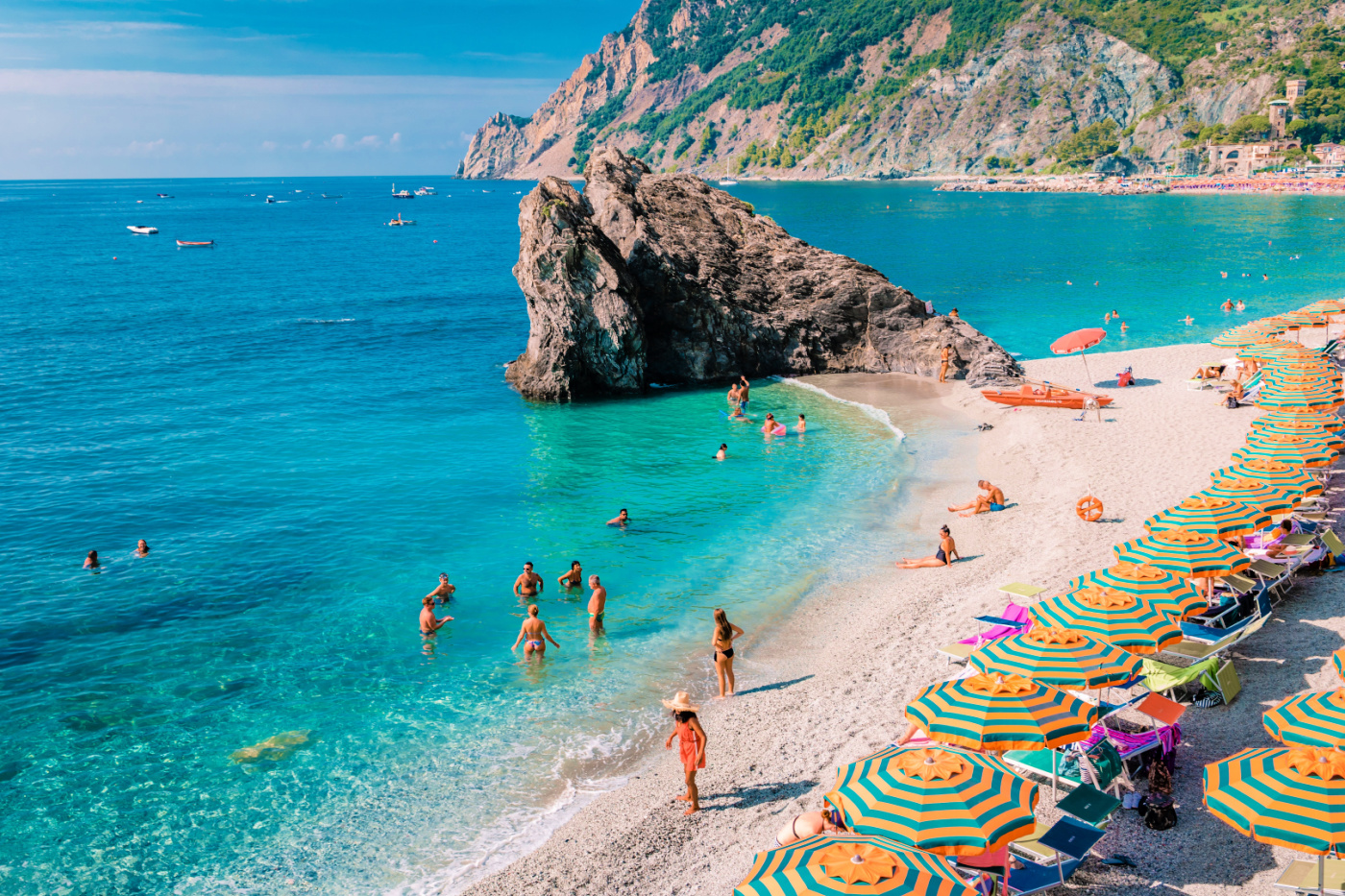 If you prefer to bus or train hop along the coast, I would recommend spending an hour or so in each town before traveling to the next (all five towns are super close – it only takes a maximum of 10 minutes between each town!). Do not miss out on a swim in Monterosso's Fegina beach.
This is where to go if you want to live out your very own Italian summer dream. Lined with orange and blue striped umbrellas, Spiaggia Fegina is the largest and most accessible beach – you will see it as soon as you come out of the train station. To the right of the station, you will find La Bottega del Fritto, a small walk up restaurant that serves excellent calamari cooked to perfection.
Hotel-wise, I recommend La Casa del Gigante (book here). The location is perfect, just minutes away from the old town and the beach. I loved the hotel's cozy, castle feel and just could not get enough of the incredible coastal views.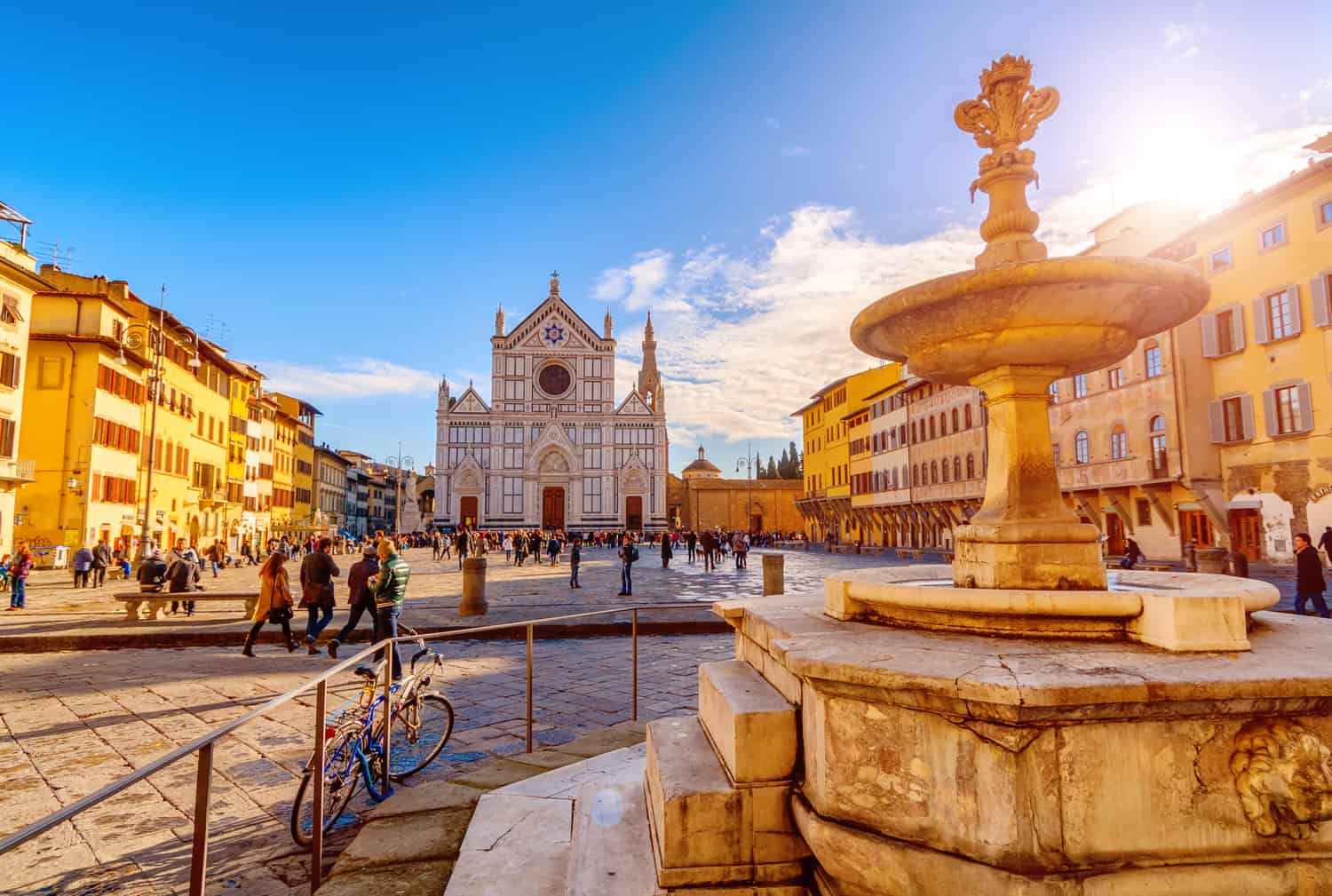 And that was Tuscany!
A week in Tuscany is the perfect amount of time to experience the best of the region: world-famous museums and Renaissance art to stunning natural beauty and exquisite cuisine. So book your tickets, pack your bags, and get ready for a trip that will leave you with memories for a lifetime.