It's no secret I've always struggled with flying.
Which, yeah, is kind of ridiculous for someone who travels for living. I've taken well over a hundred flights during the past five years, but stepping on a plane makes me nervous. I'm practically guaranteed to dream about being in a plane crash the night before a flight.
I hate relinquishing my sense of control, I start worrying whenever I look out the window and realise just how much nothingness there is between me and the ground, I've been known to start crying over a patch of rough turbulence, and I'm permanently bracing myself to come face-to-face with a hijacker.
I know my fear is irrational. I know how planes work. I understand all the technical stuff. I know they don't just fall out of the sky. I know that turbulence isn't dangerous. I know that if flying was as unsafe as driving, there would be hundreds of crashes a day.
The planes were small in French Polynesia — a fear of mine — but I've travelled a lot over the past few years and I'm not as frightened these days.
Which was great in French Polynesia, because flying there was spectacular. Every single flight took me over sharp volcano peaks, dense jungle, bright blue lagoons, and white sand beaches.
Here are some of my favourites views from the window:
My very first glimpse of French Polynesia came when I passed over the island of Raiatea. I love this shot because it shows just how far out the lagoon stretches, and you can see a small yacht sailing in its waters.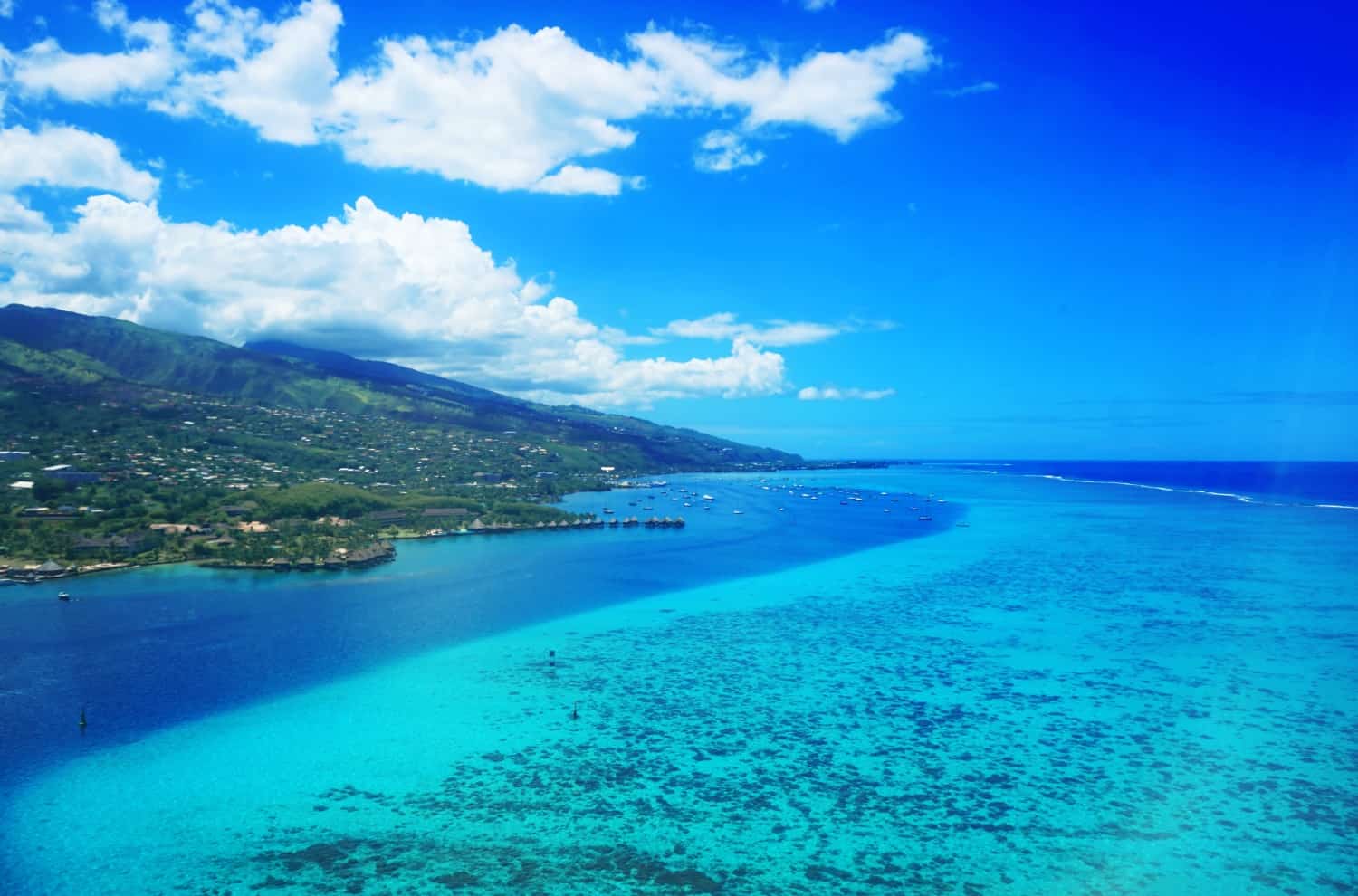 Tahiti is the most built-up island in French Polynesia, so this photo, taken as we were arriving in the capital of Papeete, gives you some idea of how untouched the rest of the islands are.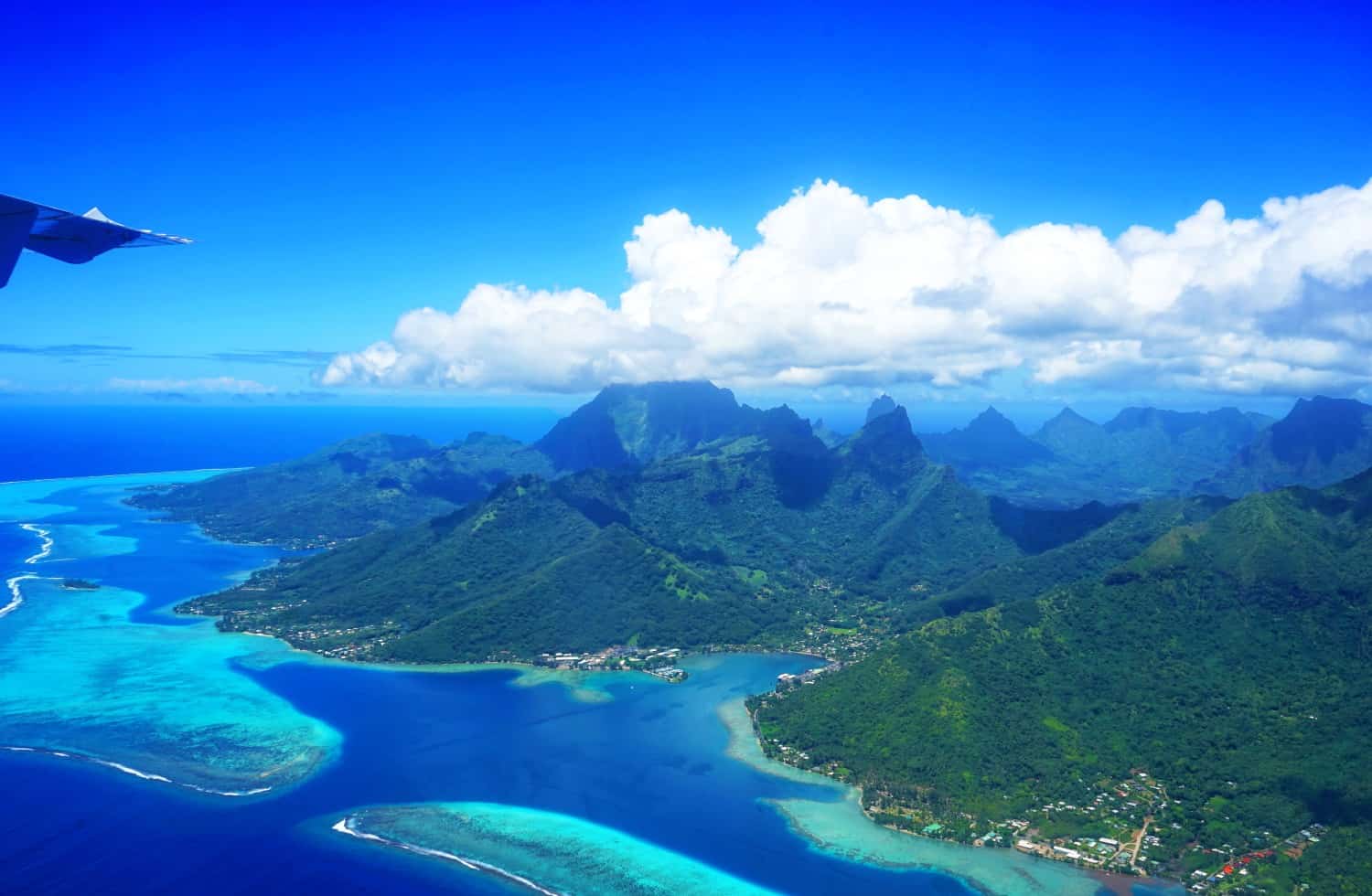 When I return to French Polynesia, the island of Moorea is going to be right at the top of my list. I'd avoided it on this visit because I'd heard it was popular with tourists (I wanted to spend the majority of my time on lesser-visited islands), but places are popular for a reason. It looked stunning from above.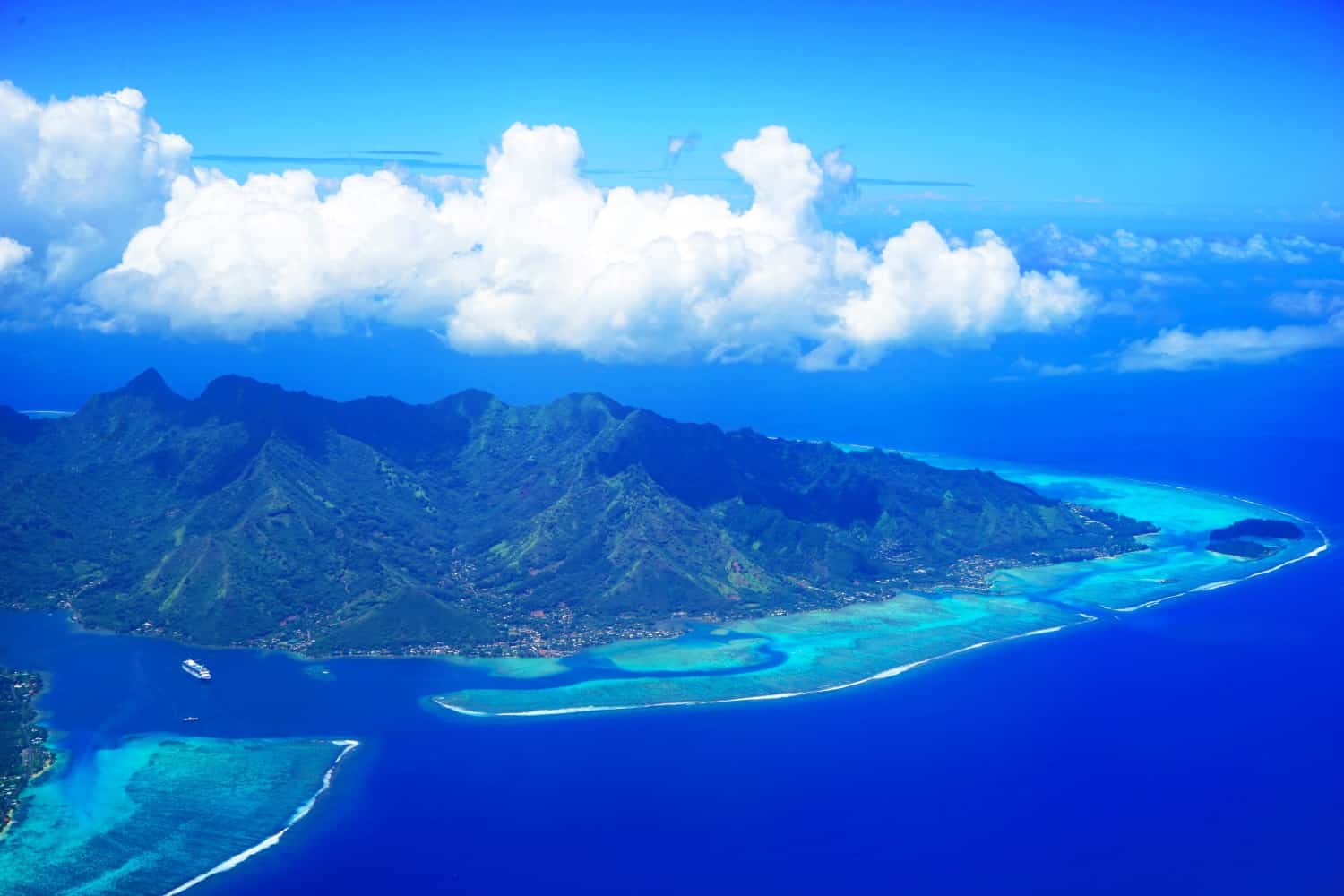 Here's another photo of Moorea. I couldn't get over how many jagged peaks it has!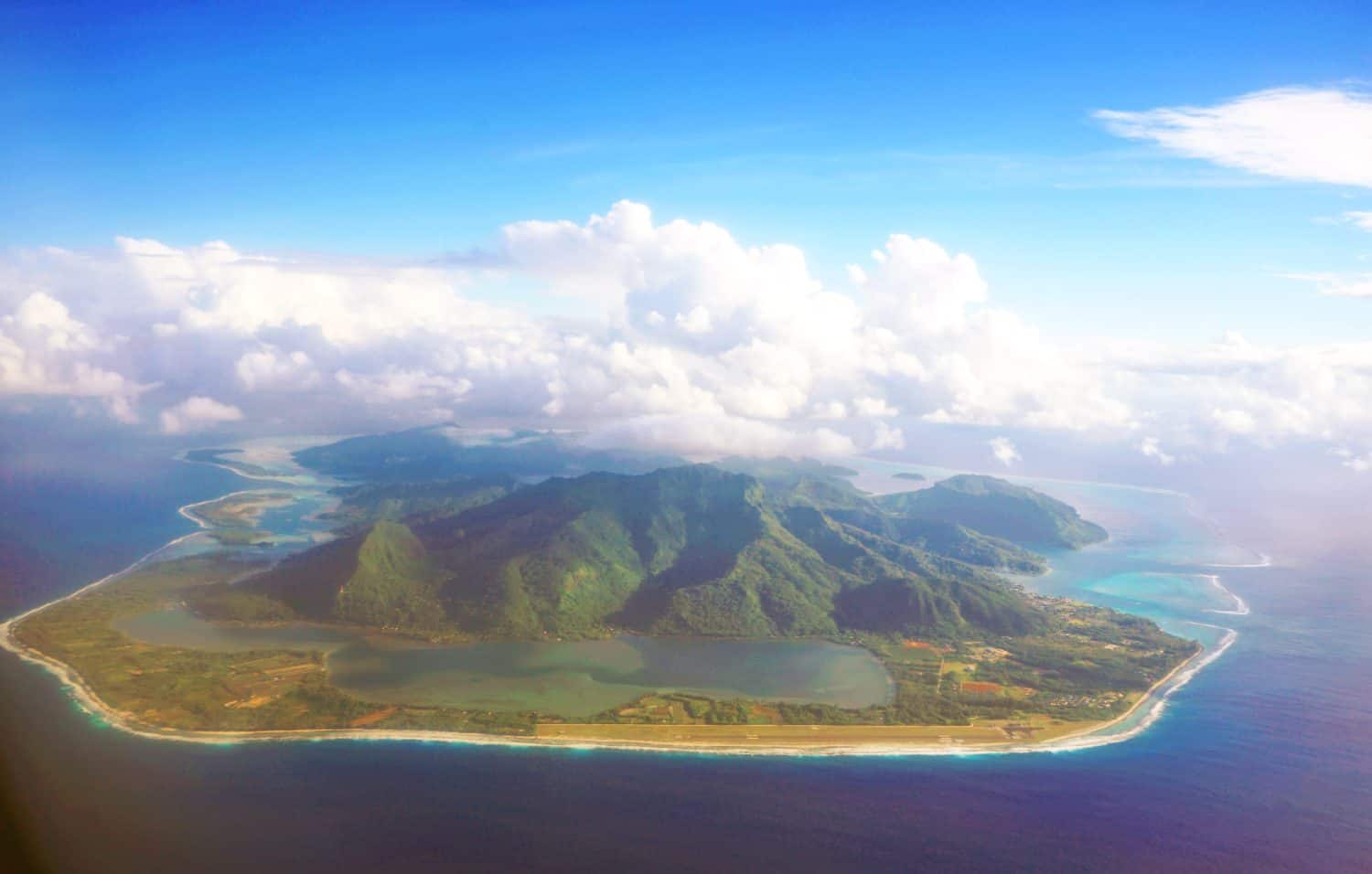 Huahine was my favourite island in French Polynesia, and this photo was taken shortly after taking off. I spent much of my time on the island cycling around the small lagoon you can see alongside the runway.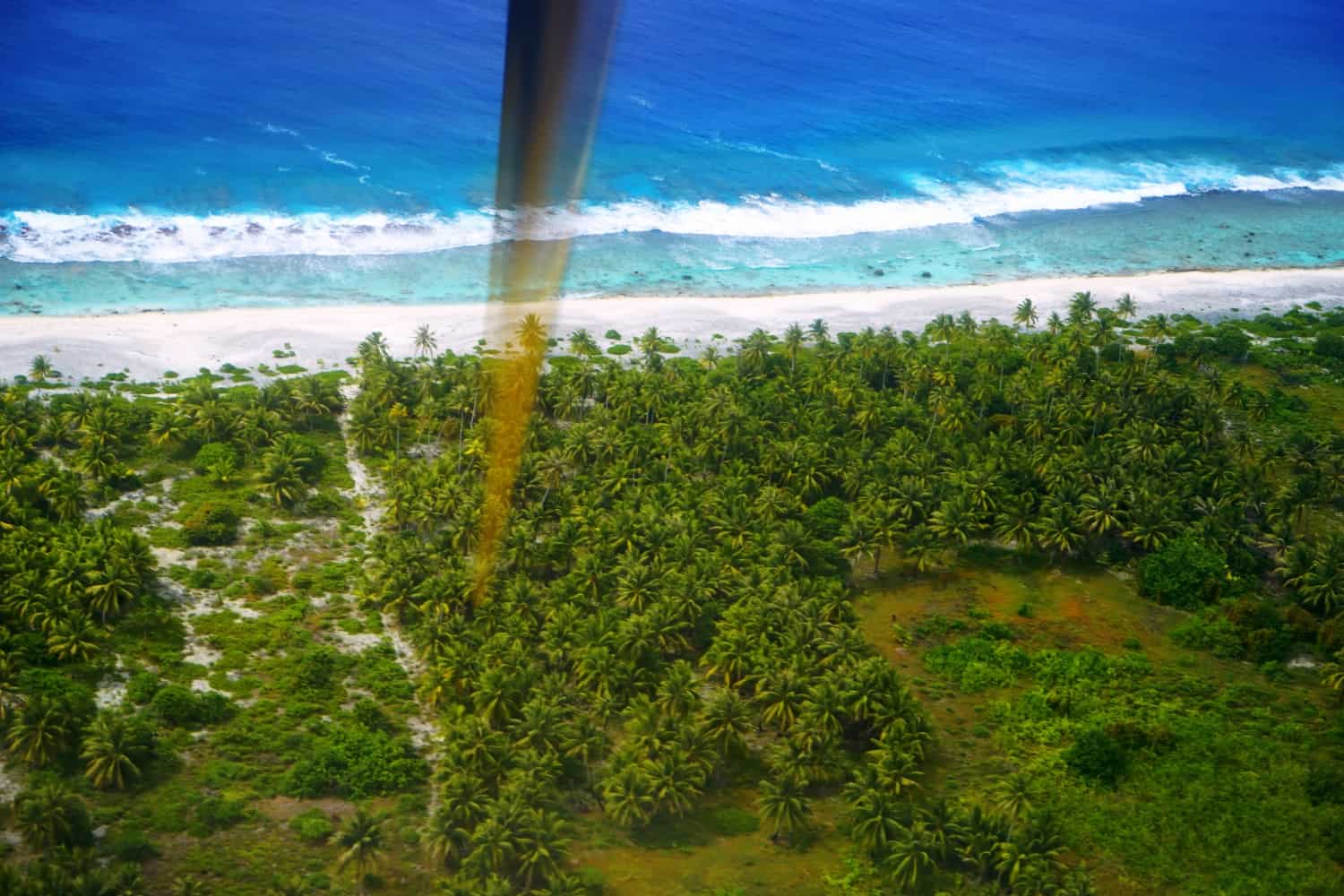 A close-up of a palm-tree lined beach in Maupiti as we came in to land.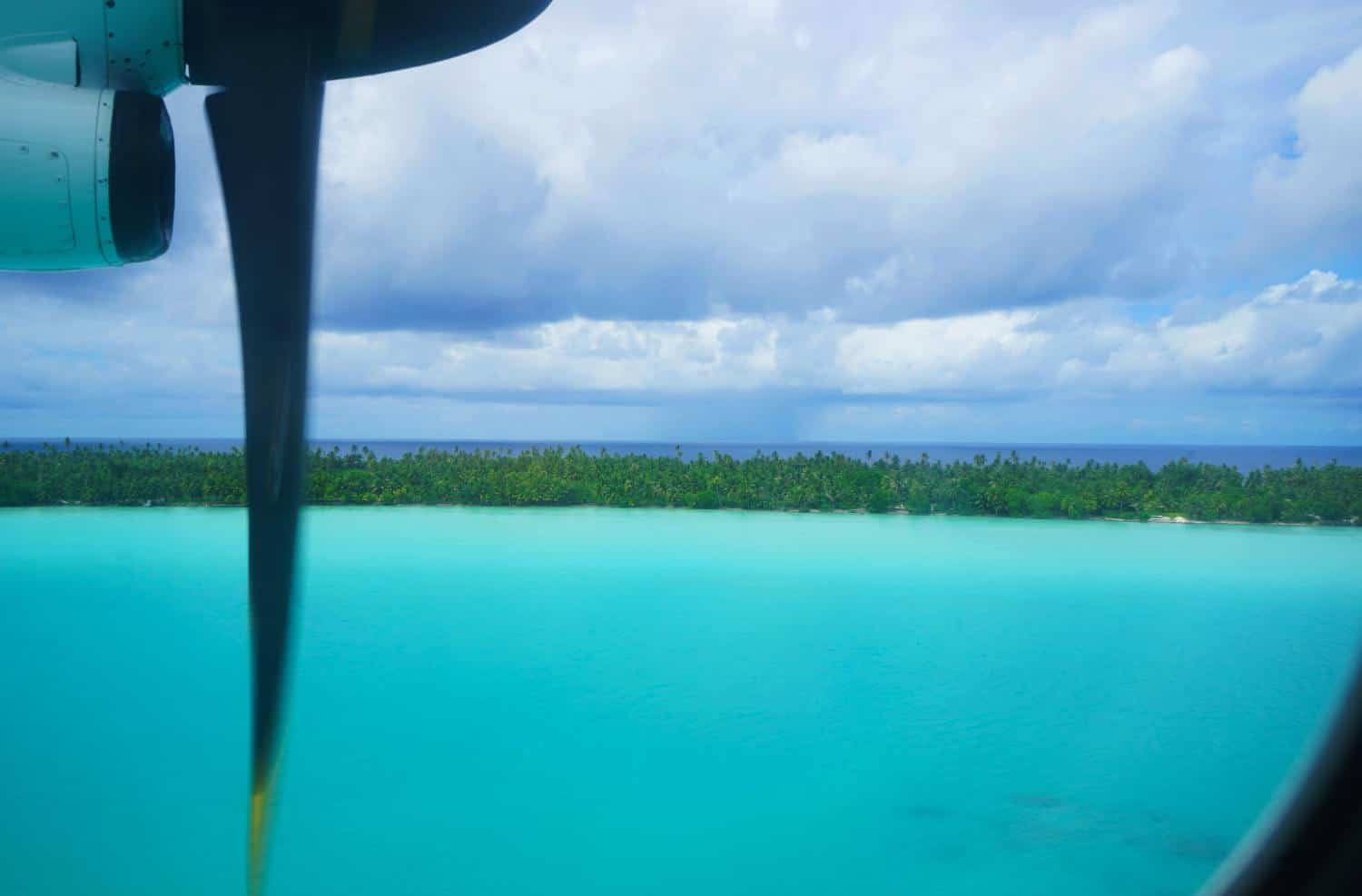 Even on a stormy day in Maupiti, the lagoon was still a vibrant shade of turquoise!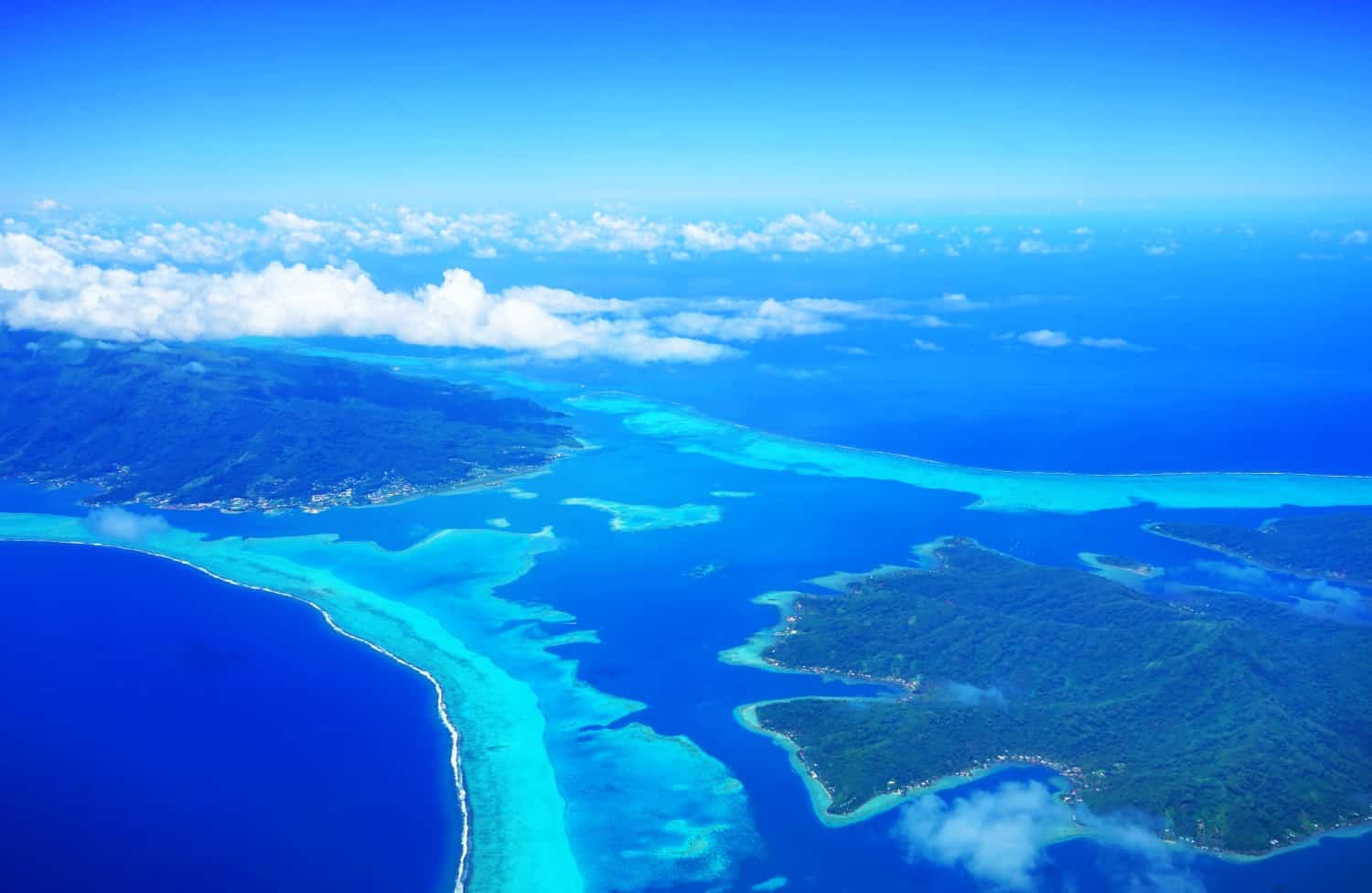 These are the islands of Raiatea and Tahaa, which share the same lagoon.
Flying over Bora Bora before we came in to land was one of the most incredible sights of my life. I felt like I was in Jurassic Park!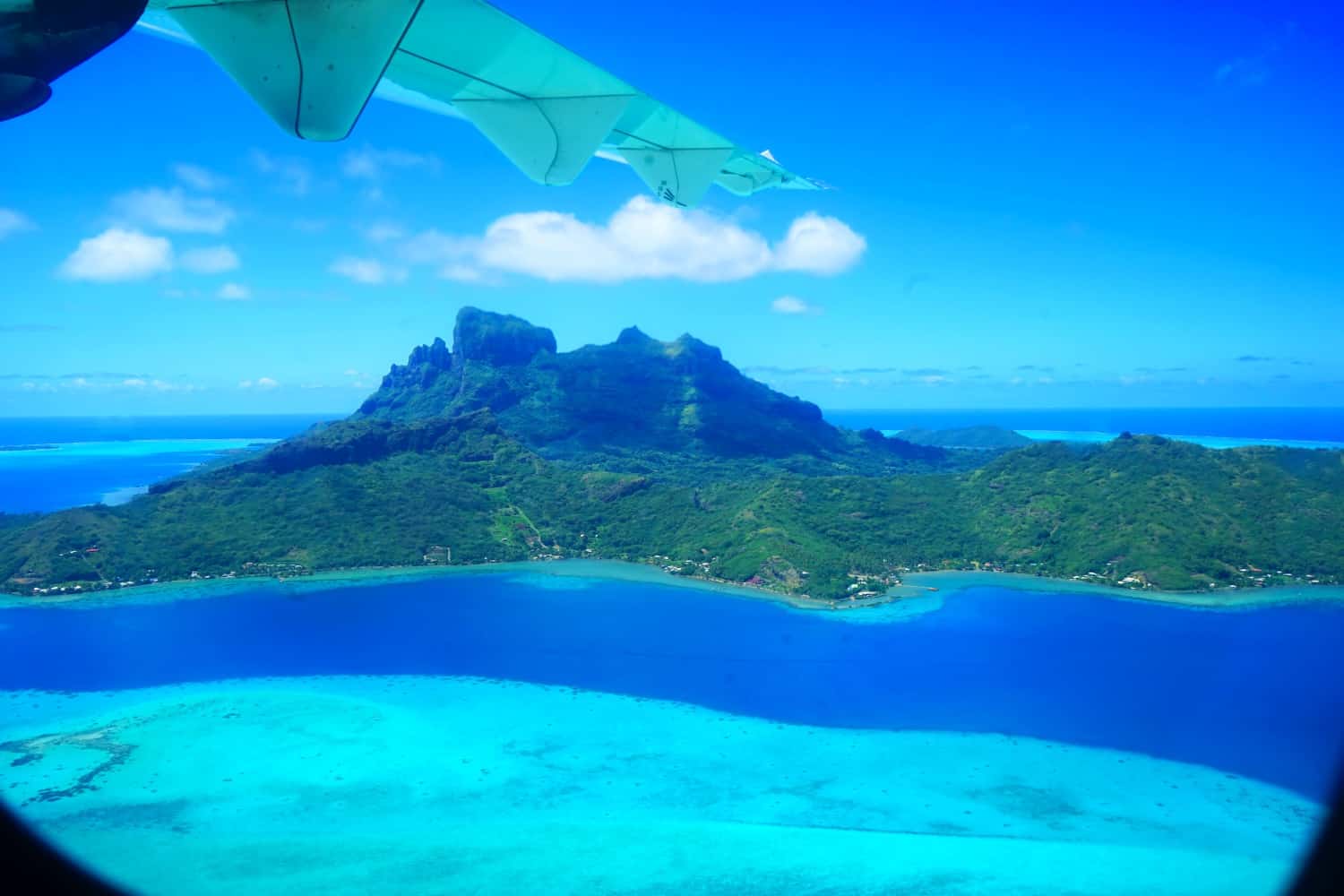 And then, sadly, it was time to say goodbye to beautiful Bora Bora and leave French Polynesia. Going…
Going…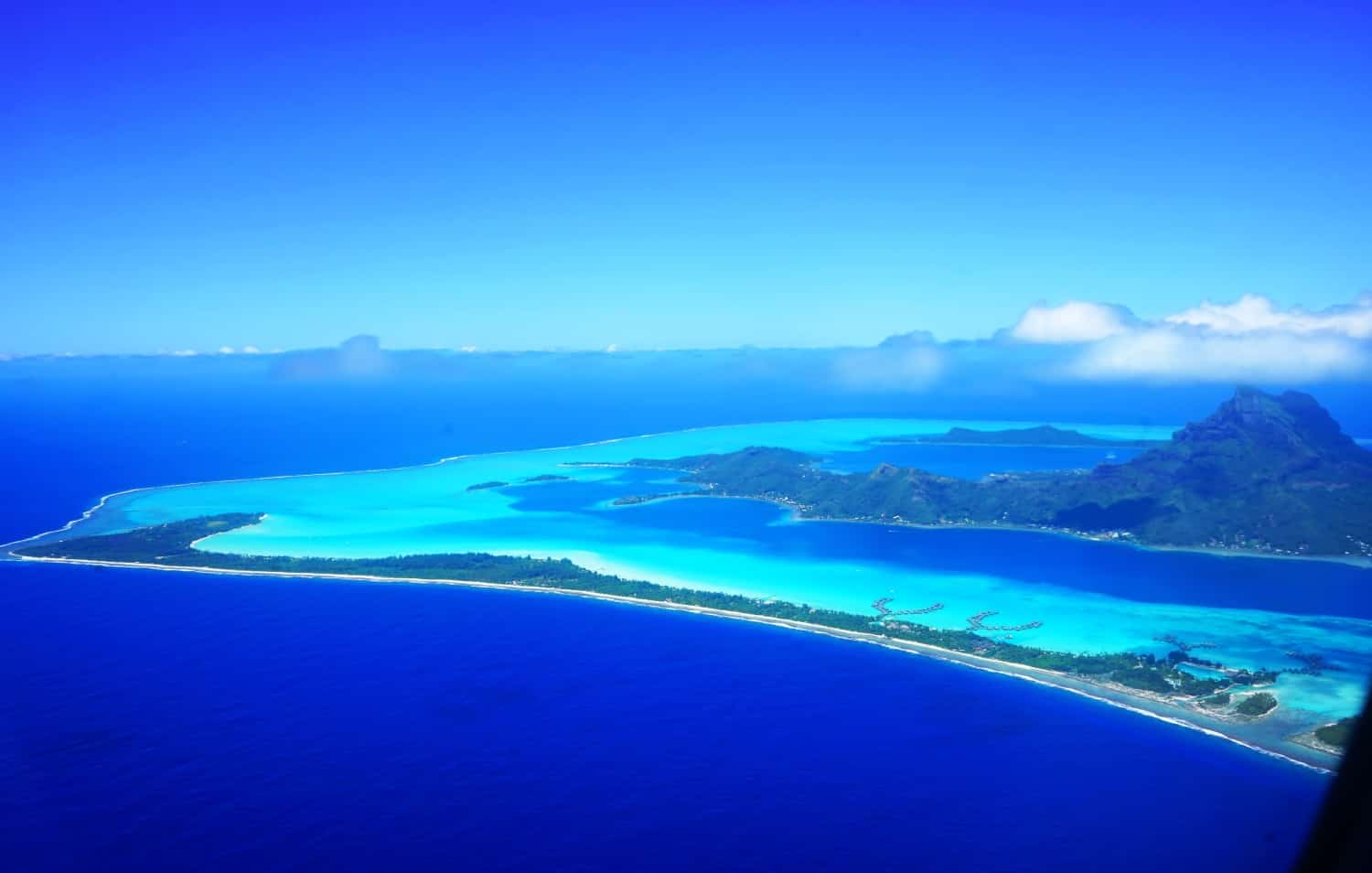 Gone!
Where is the prettiest place you've ever flown over?
Related Articles on Travel in French Polynesia

💰 How to Plan a Budget Trip to the South Pacific
🇵🇫 What's it Like to Travel in French Polynesia?
🏖 How to Travel Bora Bora on a Budget: It's Possible!
⛰ Meet Maupiti: the Bora Bora of 50 Years Ago
🙈 Stranded and Afraid in Maupiti
🏝 How Not to Travel Raiatea
💗 Huahine Travel Guide: My Favourite Island in the South Pacific