Today, I'm excited to introduce you to Maupiti: one of my favourite discoveries from my South Pacific trip!
A fifty-minute flight from Tahiti brought me there, to paradise. It was my first taste of French Polynesia outside of the bustling capital and I couldn't have chosen a more different island to visit next.
Maupiti is small; home to just over 1,000 locals, and there are only a handful of places to stay at — none of which are fancy resorts or hotels. Even in 2023, Booking, Expedia, and Agoda have zero accommodation listed online, and Airbnb has only a handful of bungalows and private rooms.
Finding accommodation in Maupiti therefore involved scanning TripAdvisor reviews in the hope that someone would mention the booking details of the guesthouses, then sending off emails in the hope they'd be answered. Some of the guesthouses had websites you could contact the owners through, but they were all very 1995 in style, and often entirely in French. Guesthouse owners rarely speak any English here, so booking my stay required a lot of Google Translating.
Don't let this put you off visiting Maupiti, though.
Because when you touchdown on this beautiful island? It's so worth the extra hassle.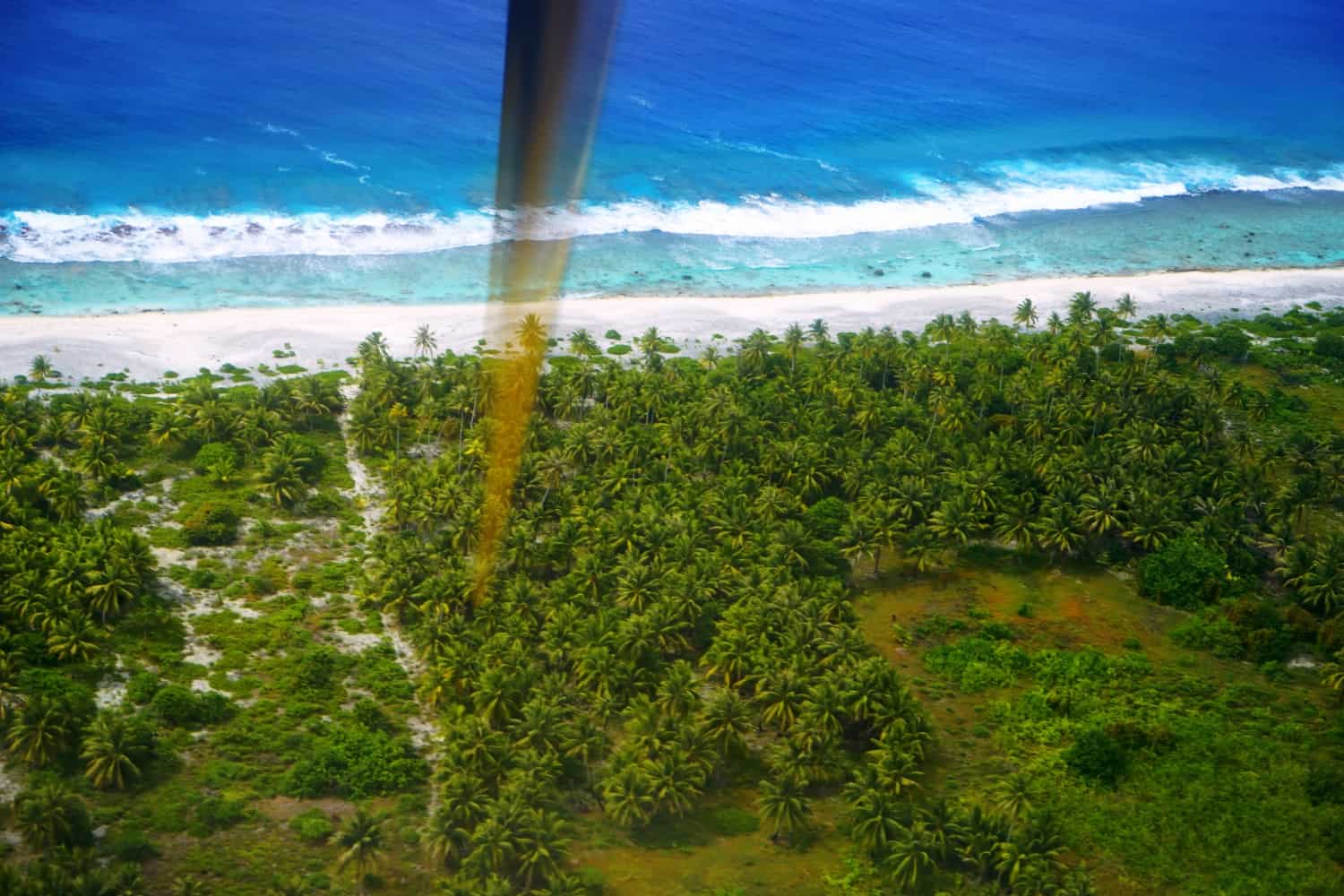 To the locals, Maupiti is nicknamed Little Bora Bora because it's just how Bora Bora was fifty-or-so years ago, before all of the tourists, overwater bungalows, and cruise ships arrived. Having now been to both islands, I can see where the comparison comes from. They're both mountainous islands, with an extinct volcano at the centre of the main island. They're both surrounded by a shimmering lagoon, and on the outskirts of that lagoon are dozens of smaller islands.
They're both stunning.
Still, there are plenty of differences.
On Maupiti, I met only one other couple who could speak English — the rest of the guests, the locals, and the guesthouse owners spoke only French. I loved that whenever one of the staff needed to ask me a question or tell me something, they'd grab one of the English- and French-speaking guests and bring them to my door to translate! On Bora Bora, while French was still the dominant language, there was a lot more English spoken in guesthouses and restaurants.
Maupiti is quiet. This is a place to come to get away from your stresses and relax on the beach. It's a place where you rarely hear even the engines of a car or motorbike; where the only sounds are the locals calling out bonjour to everyone they pass on their bicycles. In contrast, on Bora Bora, things were much more chaotic: trucks whizzing by on the roads, jet skis and boat trips arriving at and leaving from the beach all the time, loud music, sounds of construction ringing out.
Maupiti is uncrowded. Most of the guesthouses on the island only have around three or four rooms, so things are kept small and quiet. I was staying close to the prettiest beach on the island and had it to myself for much of the day. When I walked the circumference of the island one day, I ran into roughly ten locals during my entire seven-mile walk. On the afternoon when I hiked the volcano in the centre of the island, I met only one other couple doing the walk. On Bora Bora, you can't walk more than a couple of metres without passing by someone.
On Bora Bora, guesthouses and hotels and resorts and tour companies and restaurants are everywhere. I don't think I saw more than one restaurant on Maupiti and there's just one tour company on the island.
Oh, and Maupiti doesn't even have an ATM!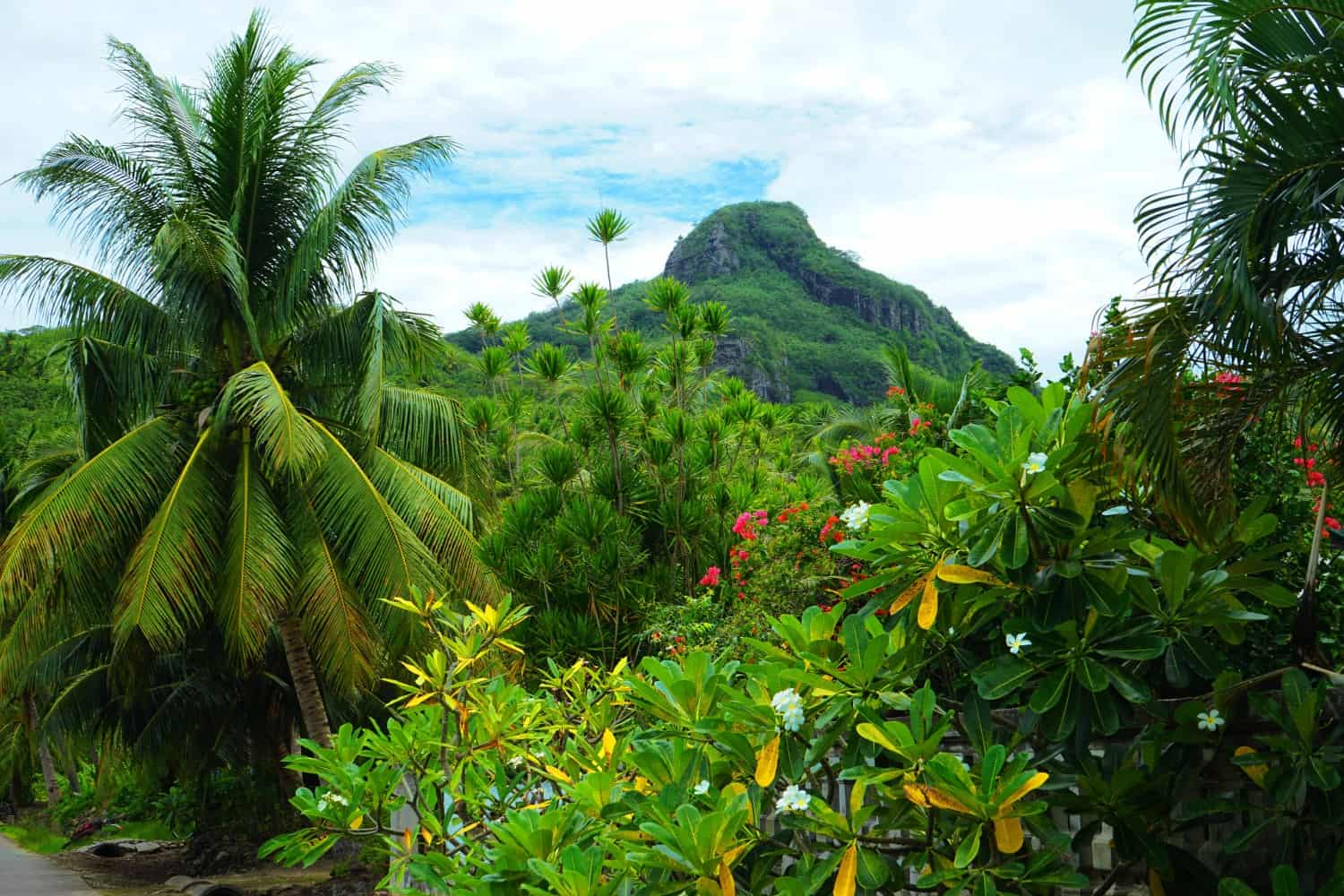 Like practically every single one of my arrivals in a new place, immediately after landing in Maupiti, I stumbled headfirst into disaster.
We arrived at Maupiti's airport (an open-air building with one counter and a couple of wooden benches), and after grabbing my luggage from one of the benches, I began my search for my guesthouse owners.
I wandered around in circles, scanning every sign with hope, watching as tourists were greeted with flower leis and welcomed with hugs. The crowd began to disperse, and I watched as the other people from my flight were led to a series of small boats that would take them across the lagoon and to their accommodation. I felt like bursting into tears when I realised I was stranded on this small patch of land in the middle of the lagoon that served as a runway.
A teenager approached me and said something to me in French.
"English?" I asked hopefully.
He frowned. "Okay?"
I shook my head. "My fare owner — not here."
He asked for the name of my guesthouse, then looked around as I had done, frowning when he realised that nobody was left waiting for me. "Air Tahiti ferry," he suddenly announced, leading me towards a small boat. "Guesthouse. There." He pointed at the main island.
I thanked him, crossed my fingers, and clambered aboard.
If you've read this site for any amount of time, you'll know that my guesthouse owners were not, in fact, waiting for me over at the jetty — you can read that story here. But it all worked out in the end.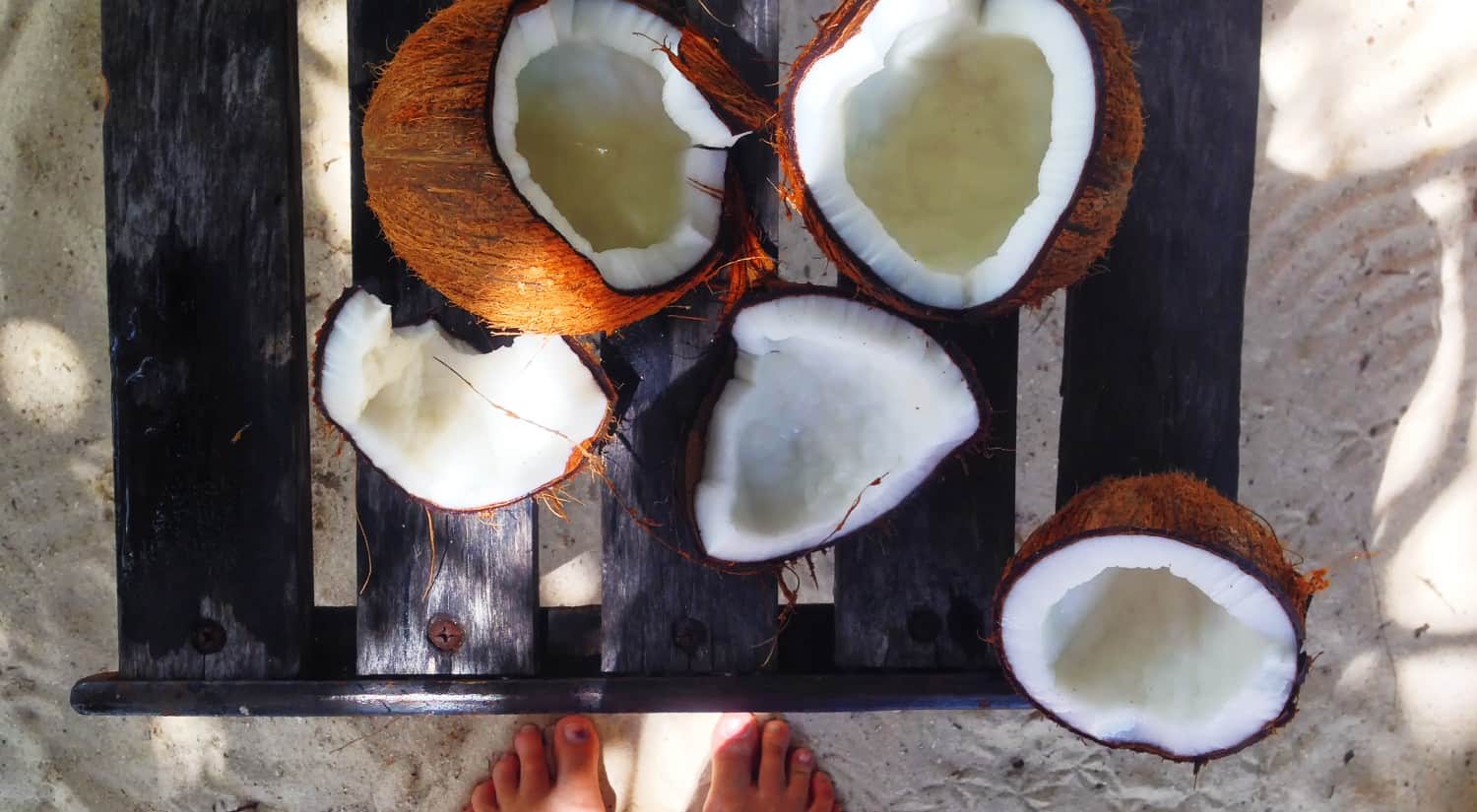 Several hours later, I arrived at Pension Espace and was finally able to unwind.
For roughly thirty-six hours before my next flight.
Yep, if there's one thing I've learned from my travels in French Polynesia (and, in fact, the past 11 years of travel, although I don't seem to ever be able to pay attention to it), it's that you'll be far happier if you visit fewer places and don't move around every two or three days.
On Maupiti, where everything's chilled and everyone goes slow, it was a travel crime to arrive, spend one full day rushing around in order to see everything, and then leave the following day.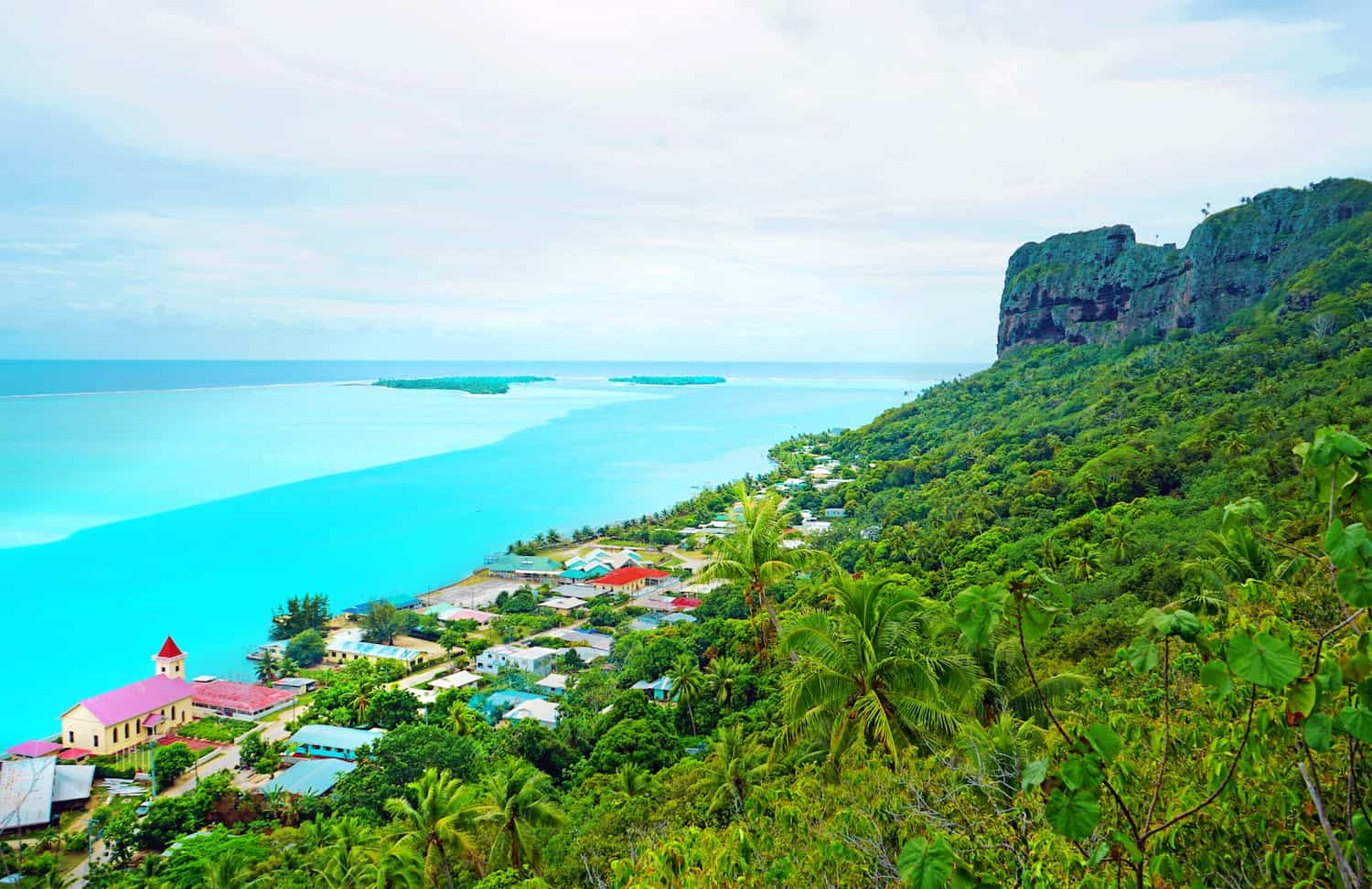 Maupiti was an unusual place to stay as an independent traveller, because you're kind of forced into a resort-type situation. There's one main restaurant on the island (an hour-long walk from my guesthouse), so instead, your guesthouse will provide you with breakfast and dinner. At Pension Espace, if I wanted to take a tour of the lagoon to snorkel with manta rays, it was the guesthouse staff who took you out on their own boat. If you wanted to rent a car, you'd borrow the owners' for the day. It was like being welcomed into a family and I loved it.
Speaking of feeling welcomed, Maupiti is probably the one place in the world where every single local on the island goes out of their way to make you feel welcomed. On my first morning on the island, literally every single person I passed would call out bonjour if they were on a bicycle or come over to talk to me if they were on foot. Everyone wanted to know my name, where I was from, and why I was on Maupiti. One of the guys at my guesthouse ran into some fellow Christians on the island and on Sunday, they picked him up from our guesthouse, took him to their church, and dropped him off again.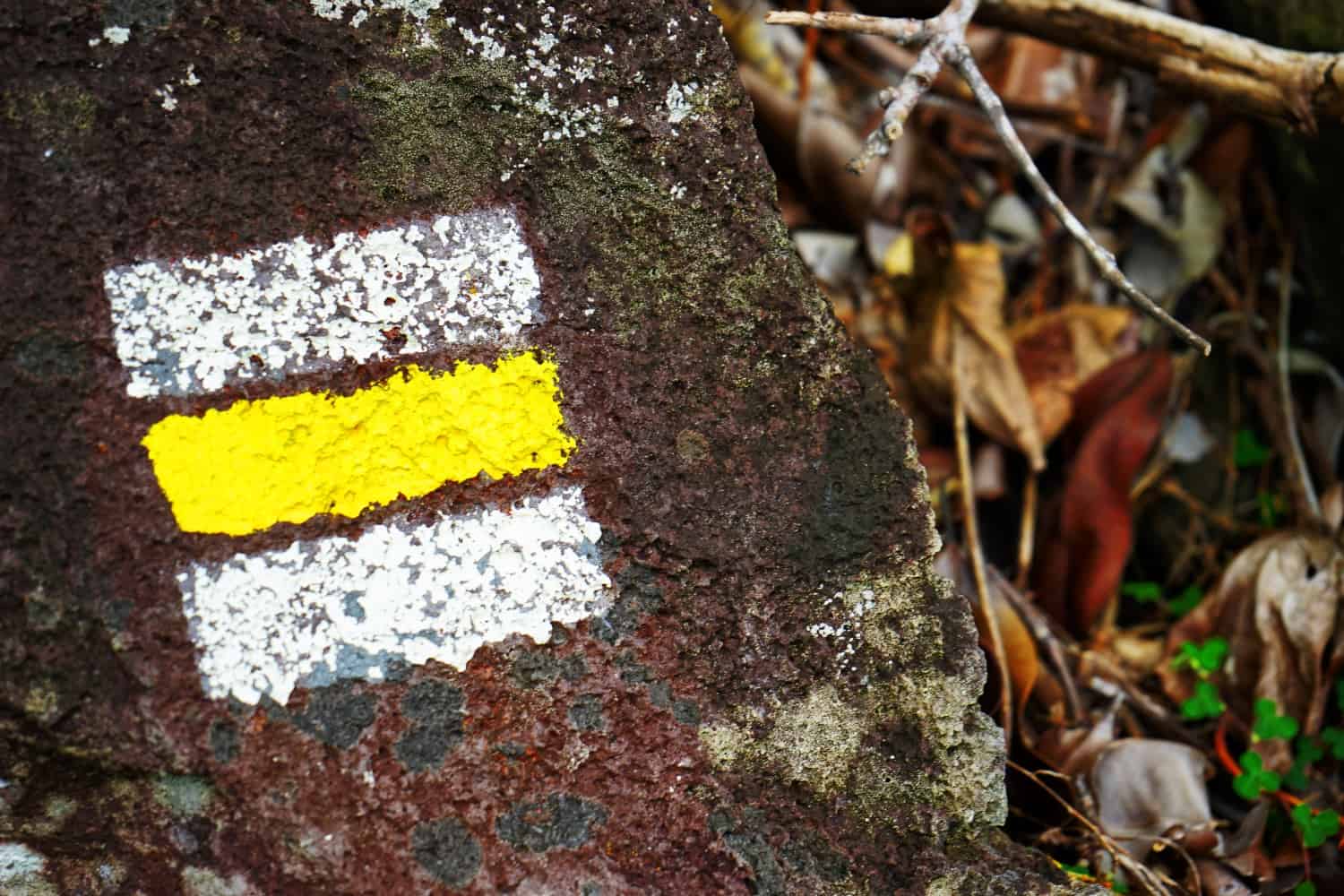 I'd had two options for how to spend my day: snorkelling with manta rays in the lagoon and checking out Maupiti's coral garden, or hiking to the top of Mt. Teurafaatiu, the volcanic mountain that marks the highest point of the island.
I opted for the latter, due to my dislike of all things snorkelling, though I suspected I'd likely end up regretting not taking advantage of the chance to see manta rays up close.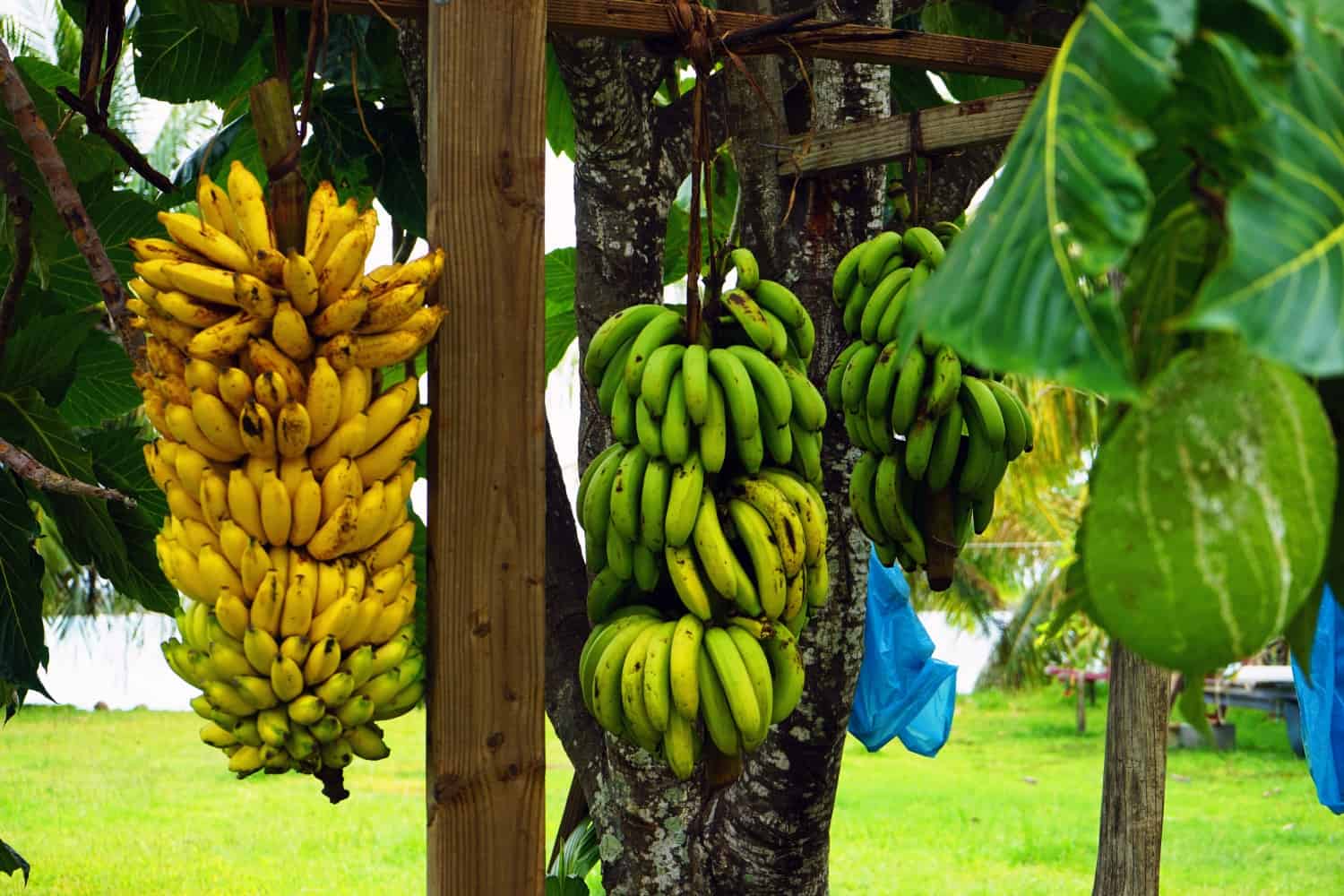 It quickly became apparent that this was going to be a challenging hike. The trail wasn't well-marked and often left me wandering around in circles, tripping over volcanic rock, and worrying that I was accidentally trampling through someone's garden.
I continued on, guessing which way to go next, because there have been far too many times when I've turned back around in fear only to realise later on that I had been right all along.
I entered a clearing and heard the sound of footsteps coming towards me. I waited.
"Hello!" a man called out in a German accent.
"Hello!" I called back.
"Are you doing the hike?" he asked, scampering down some sharp boulders to join me. His friend jumped after him.
"Yep. Is it hard?"
"Yes, a little bit. Do you have enough water?"
I held up my small water bottle. "Yeah."
"Hahaha." He turned to his friend and they both cracked up. "That's a good joke," he said pointedly.
I watched them disappear down the track and turned my attention to the rocks ahead of me. I had a volcano to climb.
And so I climbed.
And I fell.
And I stumbled.
And I tripped and smacked my expensive camera into a rock.
But I climbed nonetheless, because the views were getting more and more spectacular.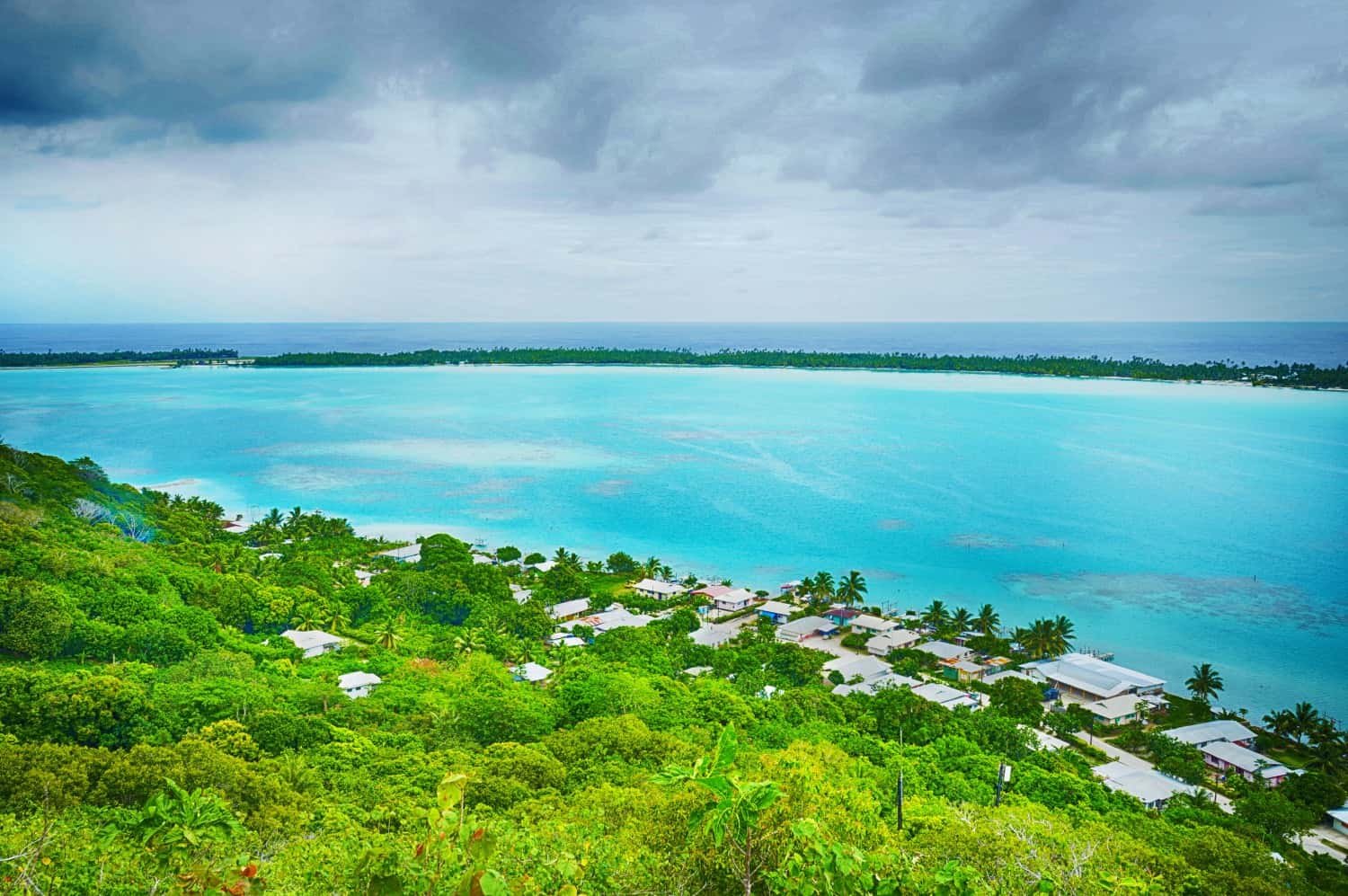 But the clouds were getting darker and darker.
And my photos were getting crappier and crappier.
I was an hour into the hike when the clouds unleashed a torrent of rain upon me. I sought shelter beneath a tree, watching in dismay as my trail turned to mud; as my fingers turned red with the cold.
I waited for it to stop, then headed back down to the main road, disappointed, but glad that it hadn't happened while I was at the top.
And sure, I missed that spectacular view, but that just gives me a reason to return someday.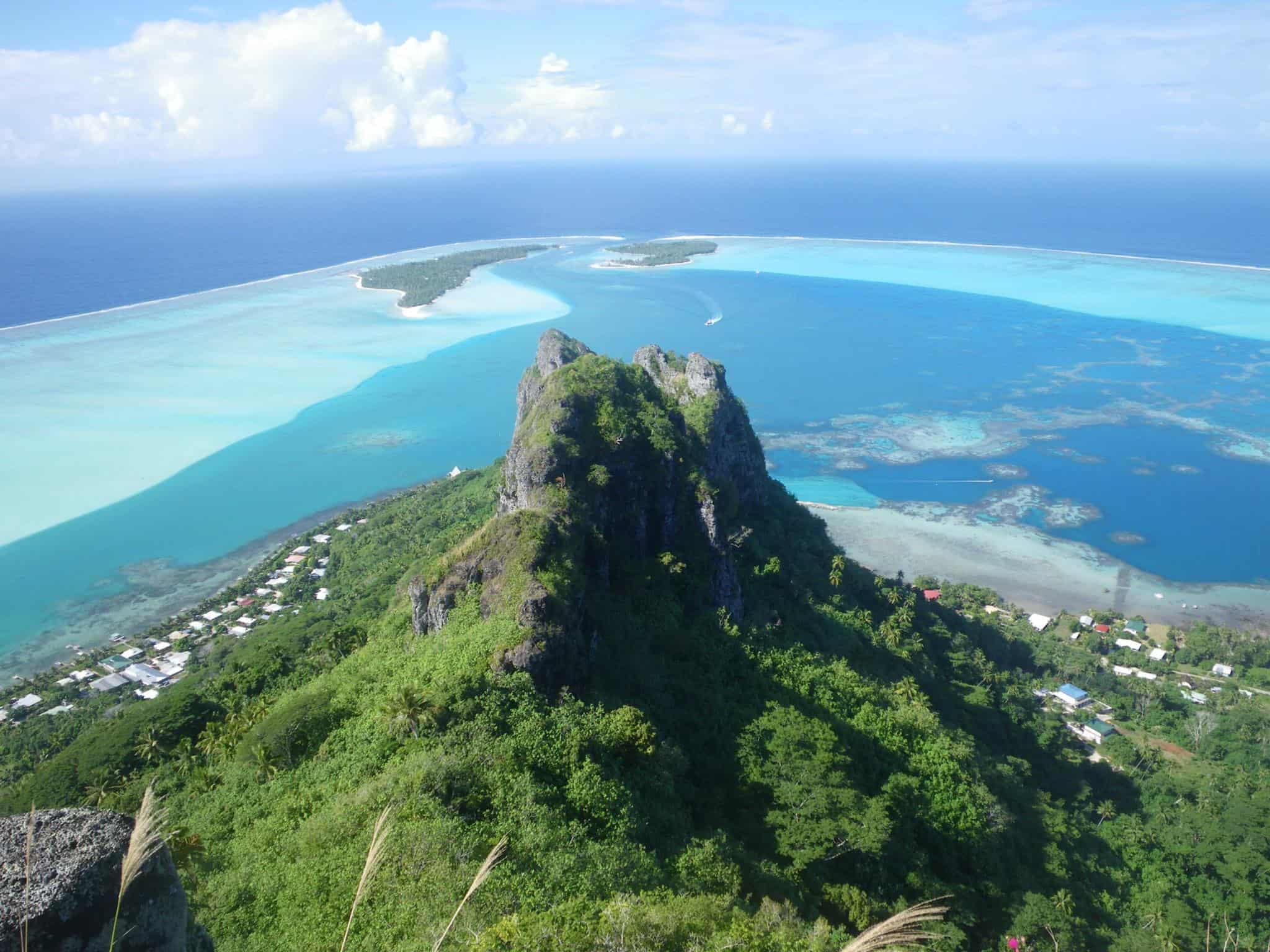 And while I'm showing you photos of Maupiti that other people took, let me also show you what the island looks like when the sun's out. What a difference a blue sky and some sunshine can make!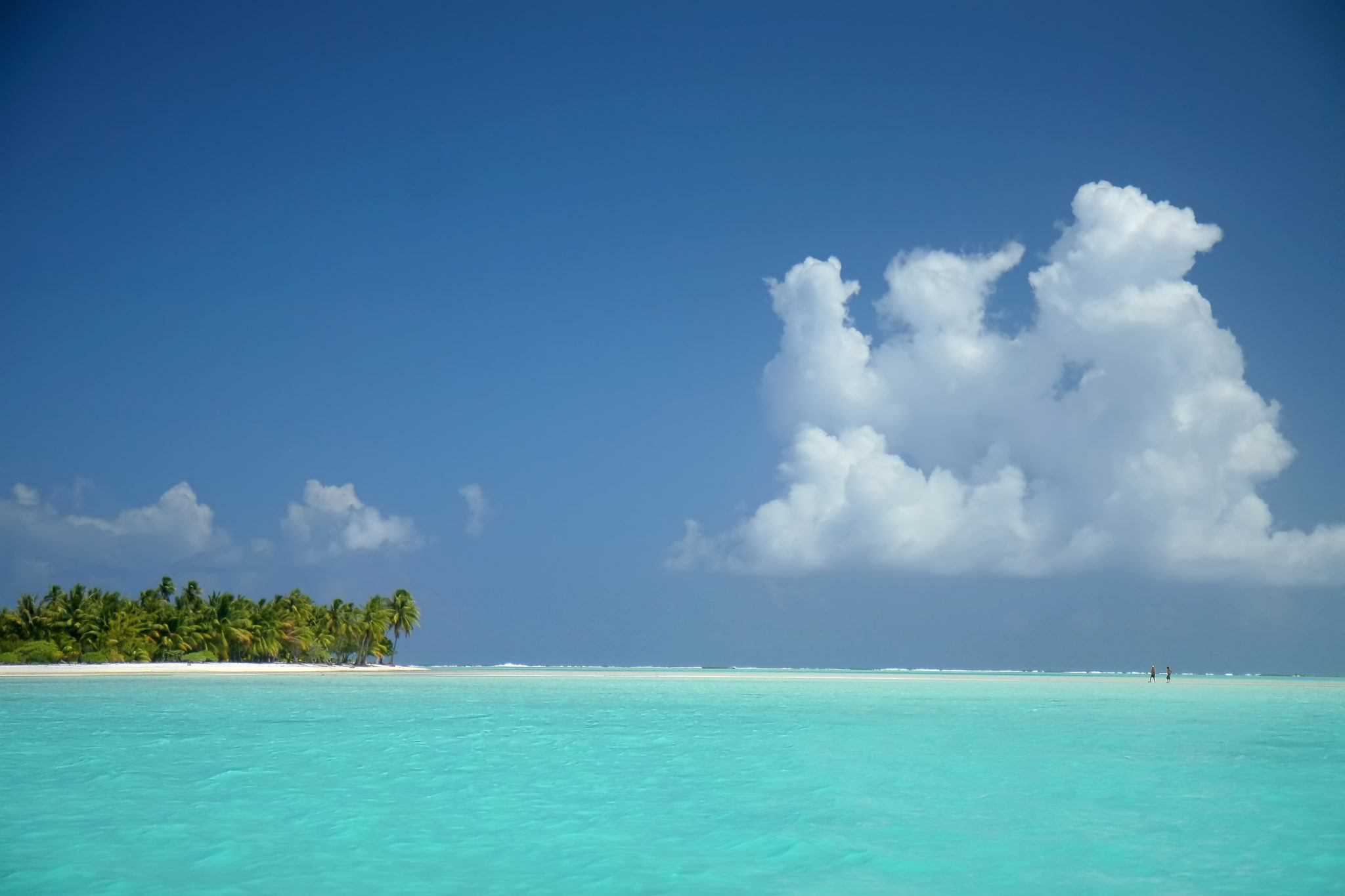 But it wasn't sunny while I was there, and that's okay. That just gives me another reason to head back some other time.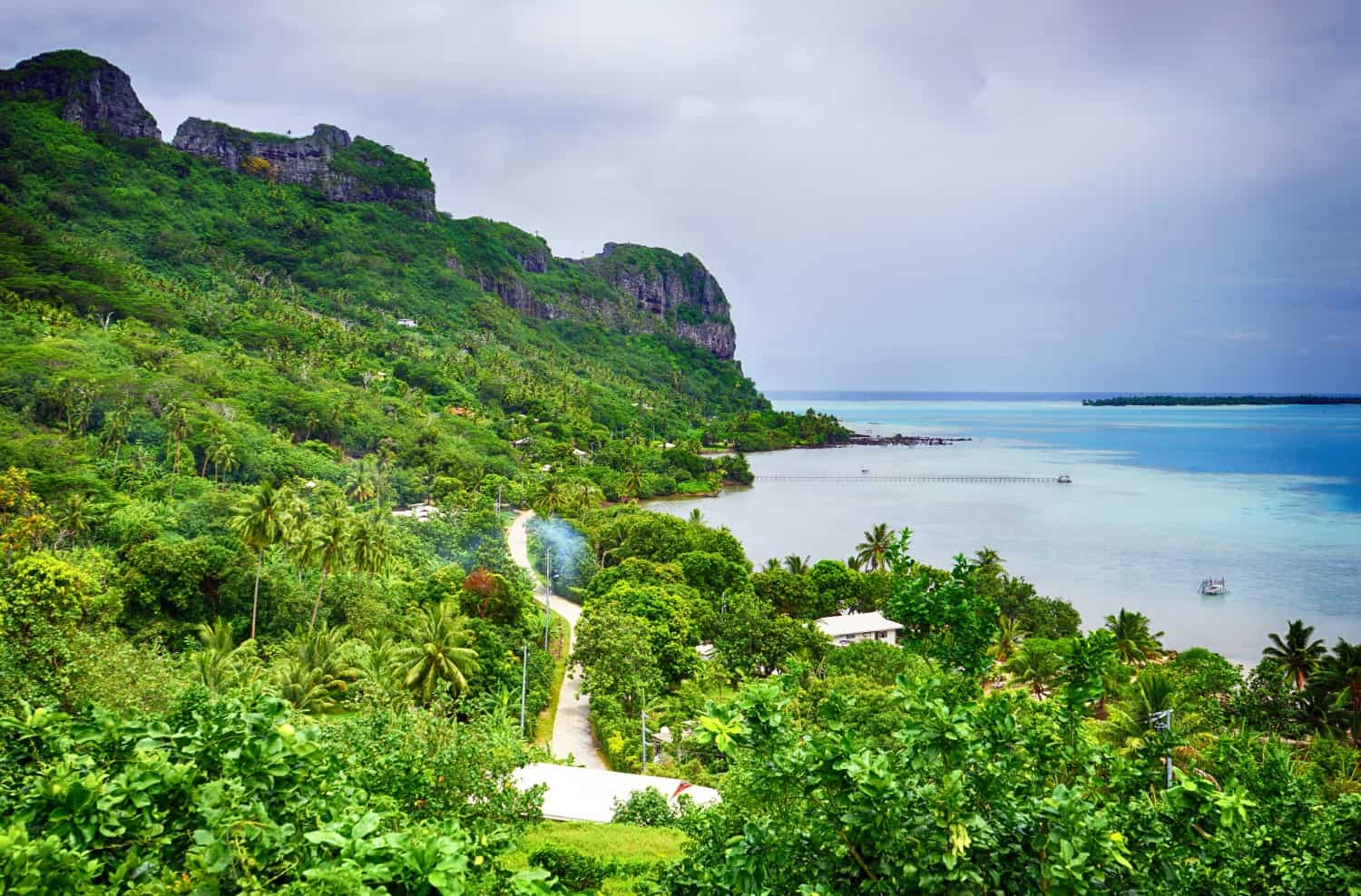 And I adored the Maupiti I got to see regardless. I loved the laidback way of life. I loved the incredibly friendly locals. I loved the ridiculous scenery that had me feeling like I walking through a postcard. I loved the fresh fruits and fish I ate for every meal. I loved learning how to crack open a coconut for the first time, thanks to the lovely staff at my guesthouse.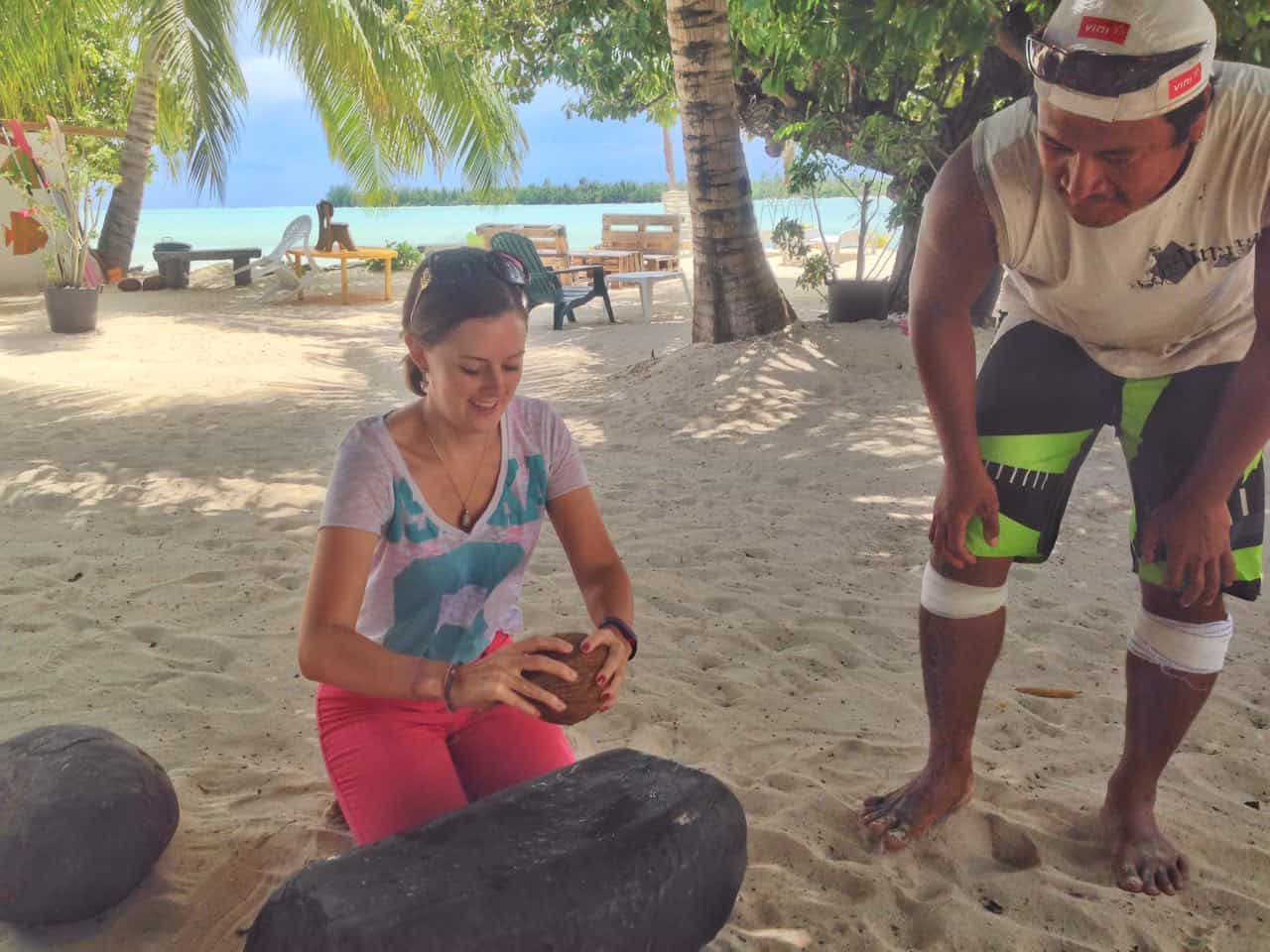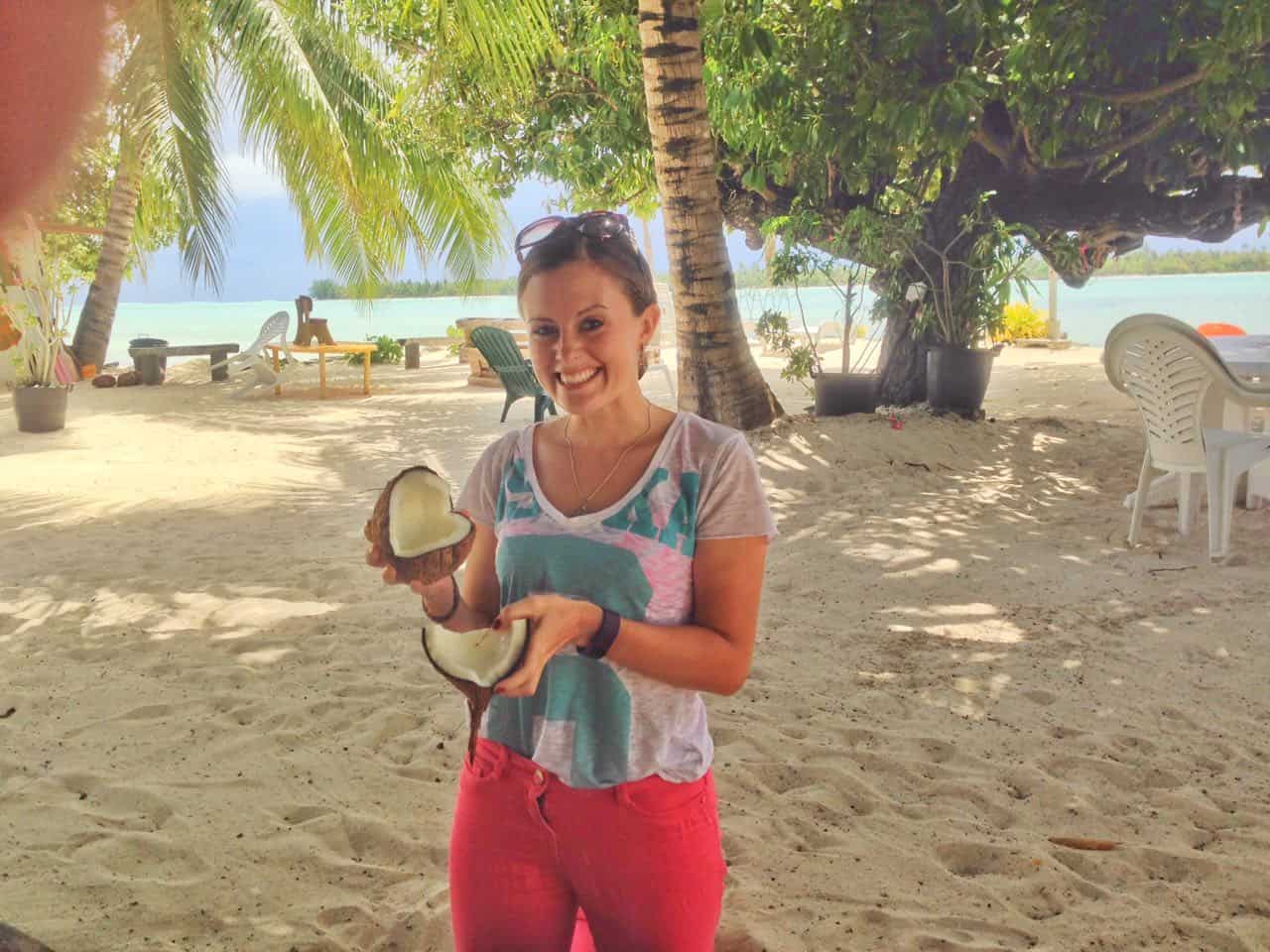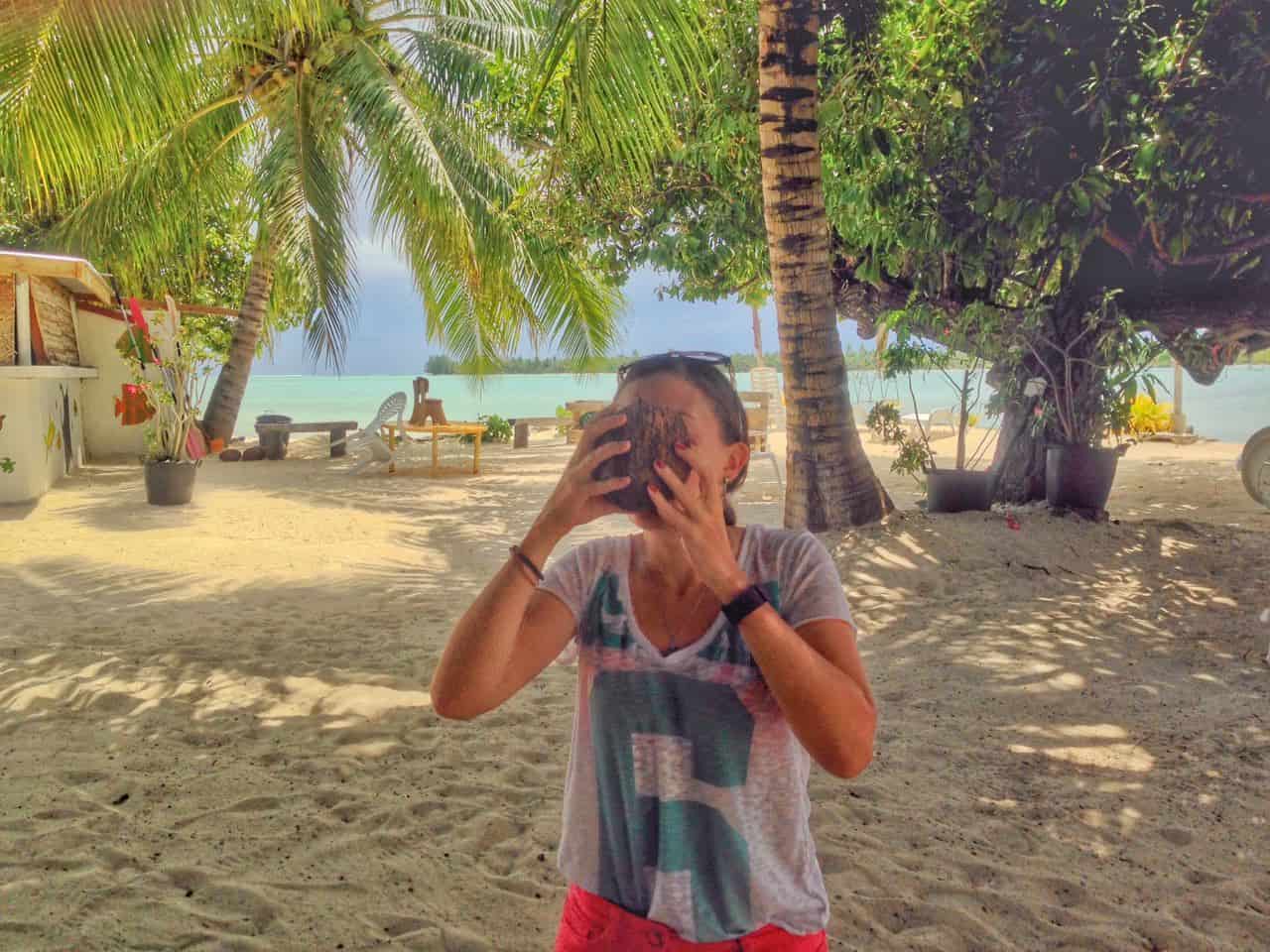 Maupiti was one of my favourite islands I visited in French Polynesia, even with the crappy weather. If you want a glimpse of how Bora Bora used to be, head there. It's a wonderful place to visit.
Oh, and if you do go? Be sure to spend way more time there than I did. It's worth it.
What to Know Before Visiting Maupiti
Where to stay: I stayed at Pension Espace, but had originally booked at Pension Tereia. Yes, both websites look like they were designed in 2005.
Pension Tereia had some of the best reviews for the best price on the island, but given that their incompetence left me stranded and afraid on Maupiti for several hours, I can't recommend staying there.
Pension Espace was lovely but pricey at $170 a night. The price includes breakfast and dinner, and the breakfasts were large enough that I didn't need to eat lunch, so it didn't feel too expensive. The rooms were lovely, the owners were welcoming, the food was seriously delicious, and I loved the communal atmosphere, where everyone ate together each morning and evening.
What to do: If you want to hike Mt. Teurafaatiu, the highest point of the island, prepare for a tough trek! To get to the start of the hike, walk into town and turn inland when you reach "Snack Tarona", the main (only?) restaurant on the island. From there, follow the white and yellow stripes. Wear hiking boots, bring plenty of water and sunscreen, and prepare for some vertical climbs with ropes. There are reports of people breaking their legs during the climb. Yeah, I'm kind of glad I had to turn around when I did.
If you want to take a lagoon cruise and snorkel with manta rays, your guesthouse will likely offer this service. If not, there's one tour company on the island you can do it through, Sammy Maupiti Tours.
How to get there: If you're not sailing around French Polynesia, the only way to get there is via an Air Tahiti flight. They run four times a week from Tahiti and the other Society Islands.
Does Maupiti sound like your kind of island?
Related Articles on Travel in French Polynesia

💰 How to Plan a Budget Trip to the South Pacific
🇵🇫 What's it Like to Travel in French Polynesia?
🏖 How to Travel Bora Bora on a Budget: It's Possible!
🛫 Flying in French Polynesia is Spectacular
🙈 Stranded and Afraid in Maupiti
🏝 How Not to Travel Raiatea
💗 Huahine Travel Guide: My Favourite Island in the South Pacific