Twelve years ago, I sat on my bed and began researching round-the-world tickets. I was toying with the idea of long-term travel and felt as though the entire world had suddenly opened up to me. I grabbed a pen and notepad, pulled up a map of the world, and began to scribble down a list of the destinations I most wanted to visit.
After weeks of research, the place I had placed right at the top of my wish list was the Cook Islands. From my research, it looked like paradise and I was desperate to visit.
It may have taken me over four years of full-time travel to get there, but man, was it worth the wait! Here's what it's like to travel in one of the prettiest places I've ever been.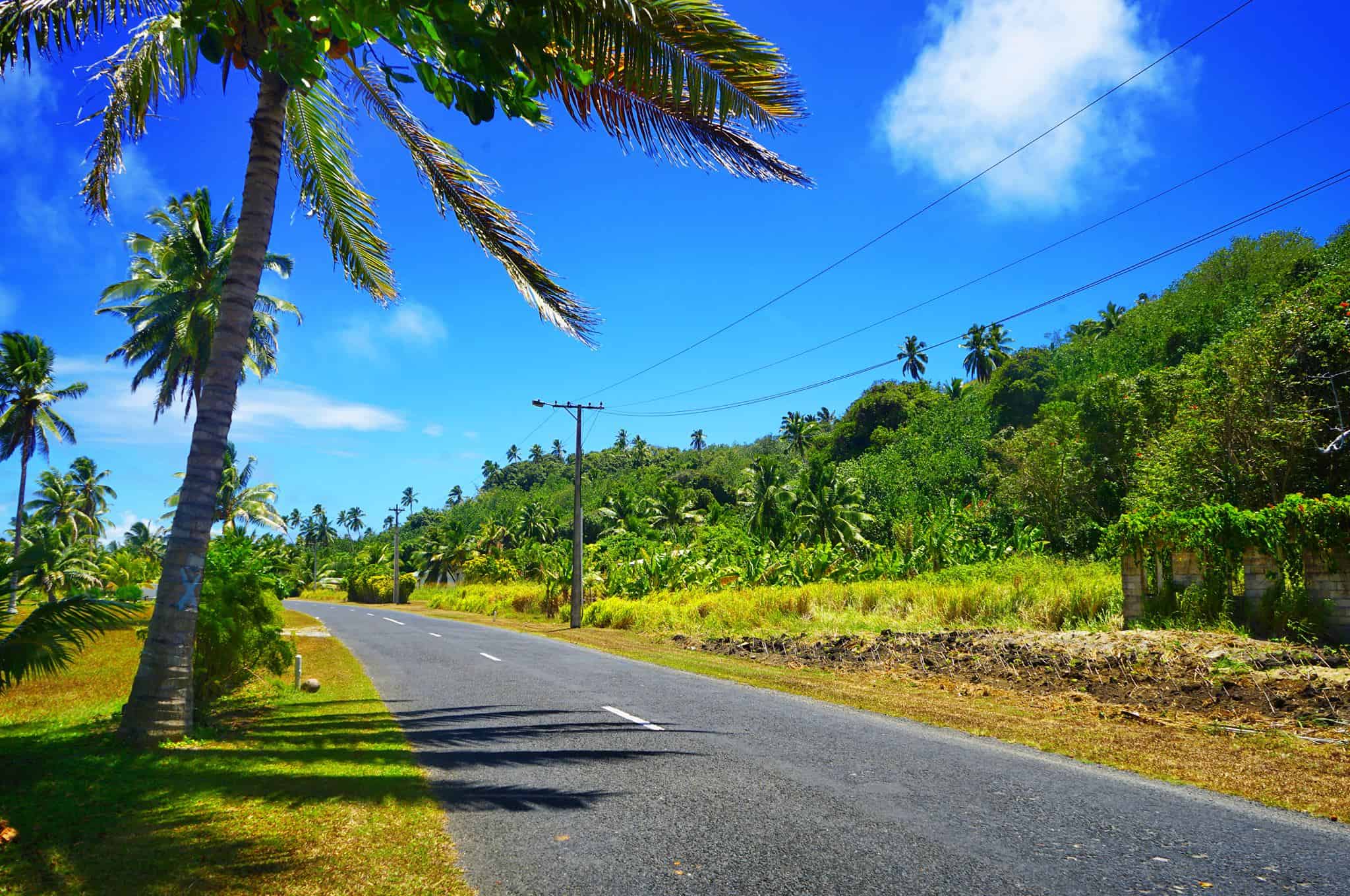 The Arrival Process is Unexpectedly Easy
When I exited the airport in Rarotonga, I noticed a large Cook Islands mama greeting every passenger from my flight and welcoming them individually. I figured it was some kind of thing to do with the resorts — I was travelling on a tight budget — so I skirted past her.
Not so fast.
She ran after me and asked where I was staying. When I gave her the name of my hostel, she directed me to another mama a few metres away. She then walked me out into the car park and led me to a specific spot. Wait here for your transfer, she told me, and moments later, the owner of my hostel arrived.
It was all so easy and unexpected. No matter where you're going to be staying on the island, the mamas will show you where to go.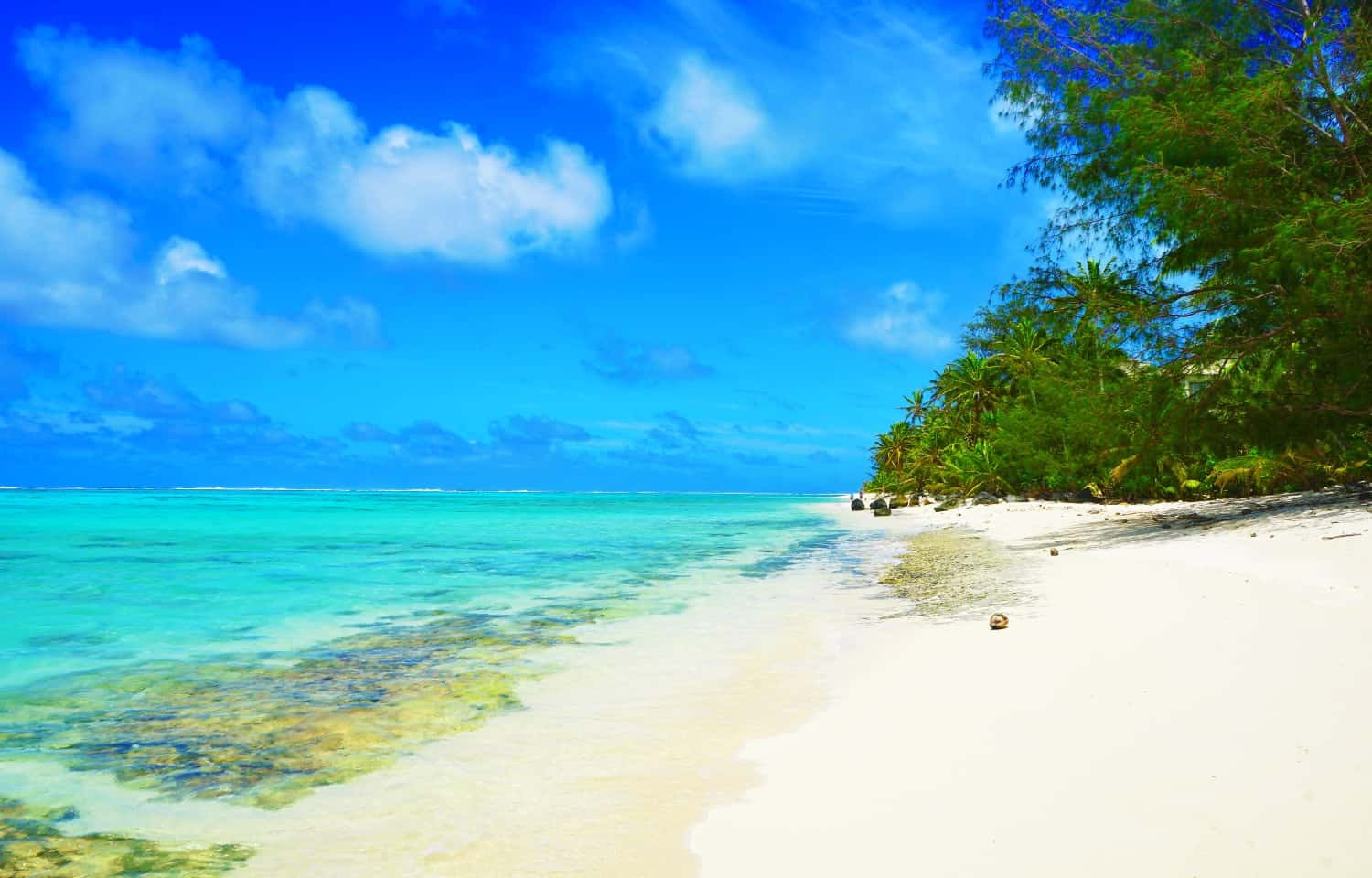 It Can be a Budget Destination
I've published an enormous guide on how to visit the Cook Islands on a budget so if, like me, you're keen to save money, that blog post will show you it's more than possible.
On Rarotonga, dorm rooms in hostels on the beach start from $20 a night, transportation with the local bus comes in at $5 per ride, or $25 for ten journeys, and you can grab a meal from a beach shack for around $10-15.
On Aitutaki, hostels don't exist, so your best bet is a budget guesthouse. You can get these from $50 a night for a cute bungalow in a peaceful location. Transportation is easy here, with bikes available for free from most accommodation, or $7 a day if not. Lagoon tours will be your major expense, coming in at $50-70 for a full day out on the water, but it's definitely worth the splurge.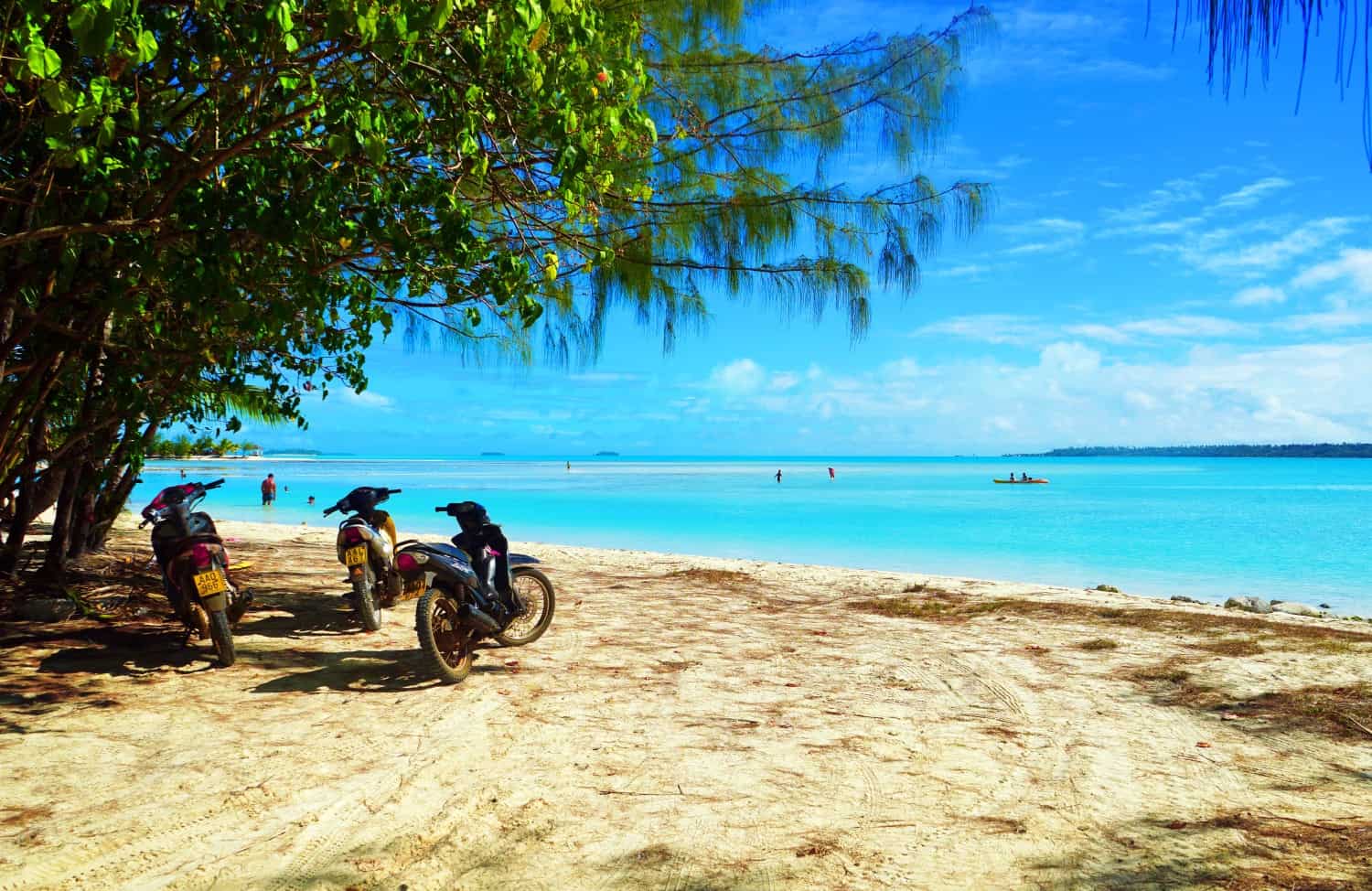 I Didn't Meet Another Solo Traveler While I Was There
I spent ten days in the Cook Islands, stayed in a dorm room in a hostel, and still didn't meet another solo traveller.
There's no doubt about it: this is a destination for families and honeymooners. In fact, the immigration arrival card even had options to tick if you were coming for a wedding or honeymoon! Even at the hostels, there were only backpacking couples on round-the-world trips or people opting for a cheaper honeymoon to hang out with.
Having said that, I didn't struggle to meet people. The couples I hung out with on Rarotonga and Aitutaki were welcoming and happy for me to tag along with them, even if I felt as though I was totally intruding on their honeymoon. You'll meet people in the Cook Islands as a solo traveller, but they'll probably be a part of a couple.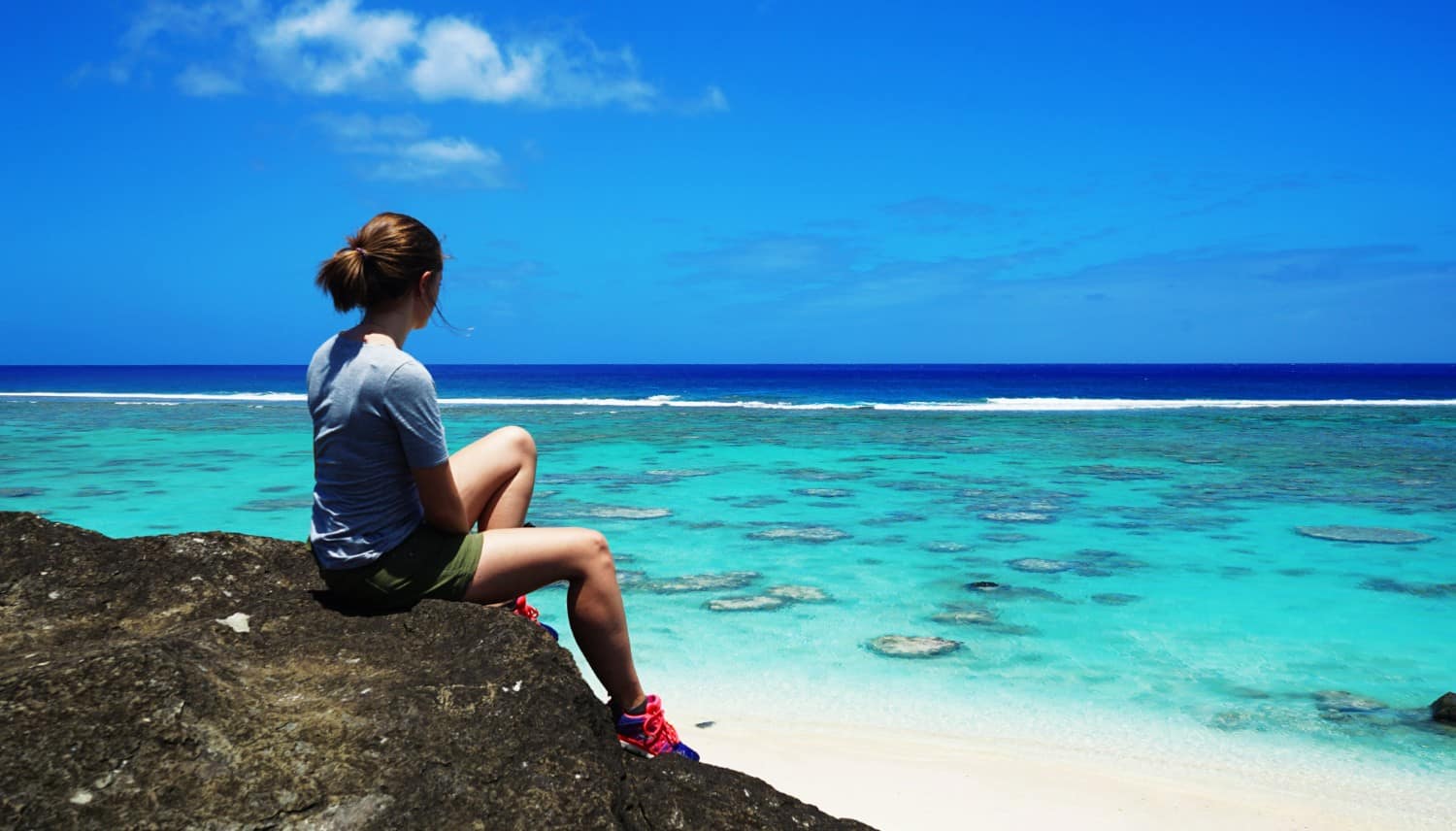 Don't Skip Rarotonga
When I was researching the Cook Islands, practically every article I came across online urged me to spend as little time on Rarotonga as possible, and as much on Aitutaki. I dutifully booked 48 hours on the island and five full nights on Aitutaki, but left feeling like I should have had more of an even split.
Because here's the thing: Aitutaki's lagoon is the most beautiful place I've ever visited, hands down. But the island itself wasn't that amazing for me. The beaches weren't great, you can cycle around the entire island in half a day, and there just wasn't all that much to do. I ended up being bored in Aitutaki by the end of my stay, then returning to Rarotonga and wishing I had longer there.
So, don't overlook Rarotonga. I mean, if you had to choose just one island, I'd say go to Aitutaki to see the lagoon, but if you have a week in the Cook Islands, go for a 4/3 day split.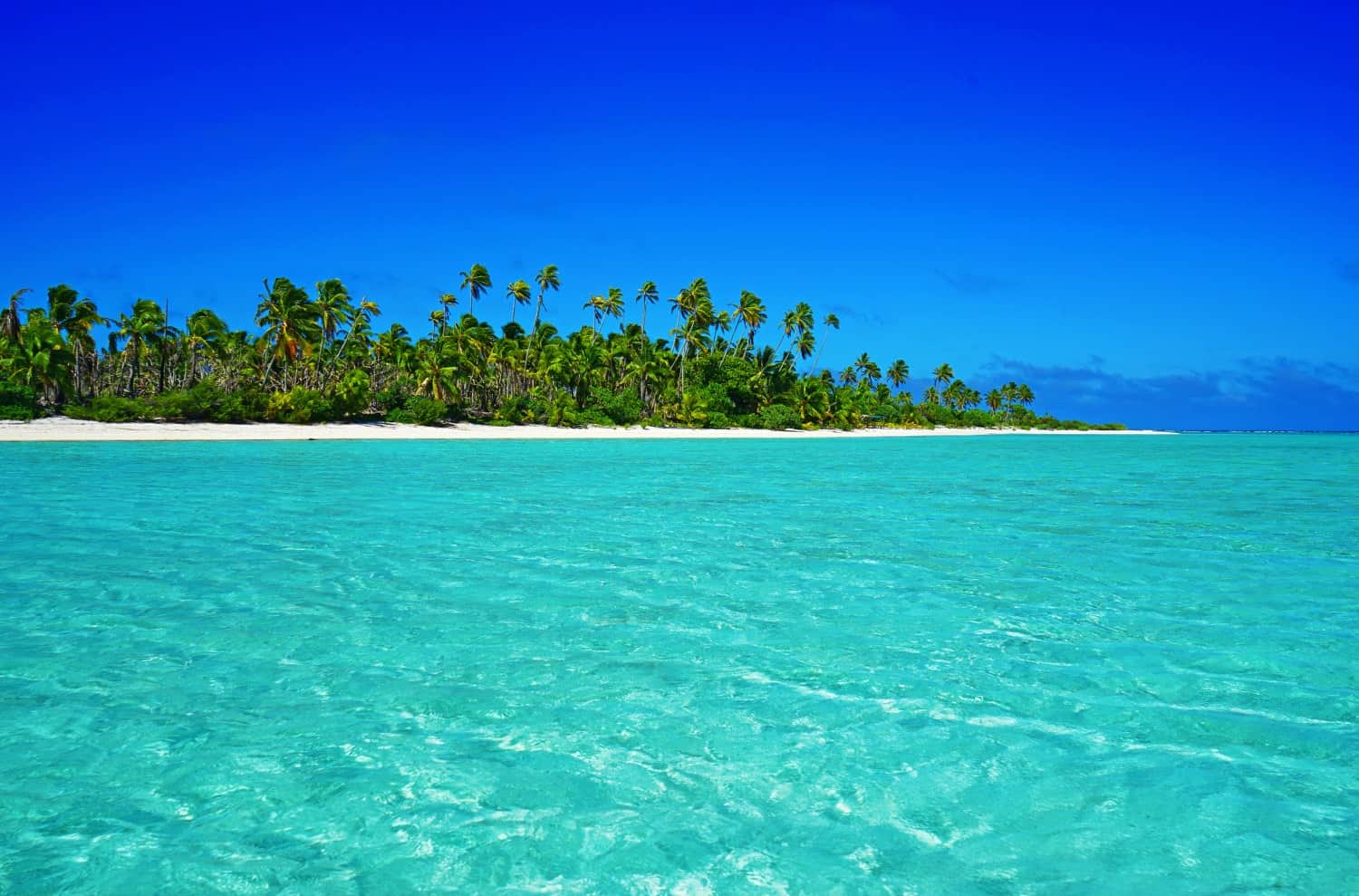 Air Rarotonga is Crazy-Expensive
The only way to get from Rarotonga to Aitutaki is via Air Rarotonga, and the prices are high.
But there is a way to minimise the cost: book the second you decide you want to visit, because the prices will only increase the closer you get to your dates! I booked my flights less than two weeks before arriving and ended up paying $250 each way. For a thirty. minute. flight. A quick look at Air Rarotonga's website shows me that prices drop the further out you book, with June and July offering $120 each way. Still crazy expensive, but much more affordable than a $500 round-trip!
The other alternative is to just turn up in Rarotonga, head to the Air Rarotonga office and book through them. There are reports of people getting fares for half the price by booking last-minute this way, but you do run the risk of their being no availability on any of the flights.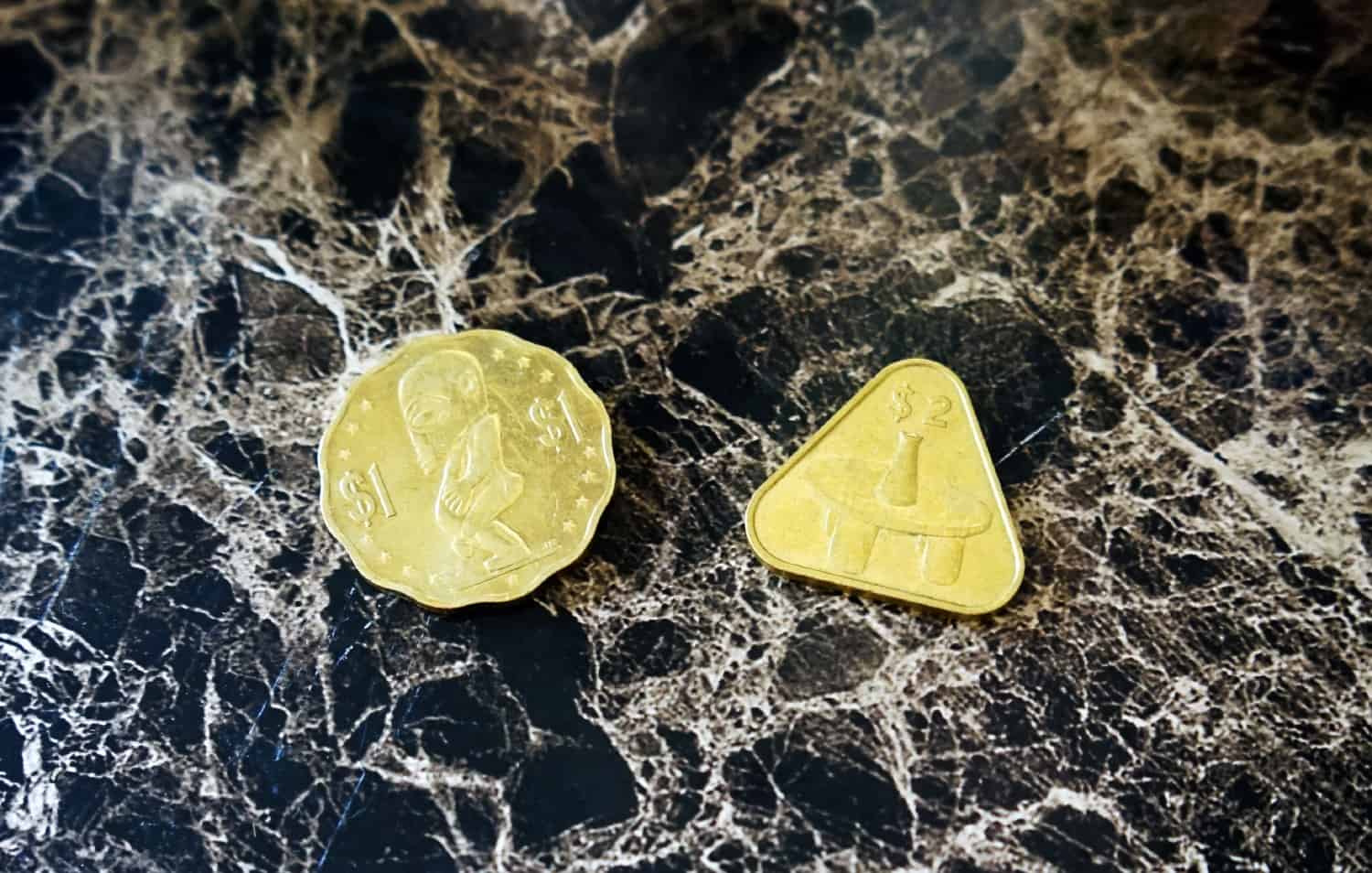 The Cook Islands Has the Best Coins Ever
Where else in the world will you find a country that has triangle- and wiggly-shaped coins? Nowhere!
You'll pay for most things in New Zealand dollars in the Cook Islands, but when it comes to smaller purchases, you can use the kickass Cook Islands coins.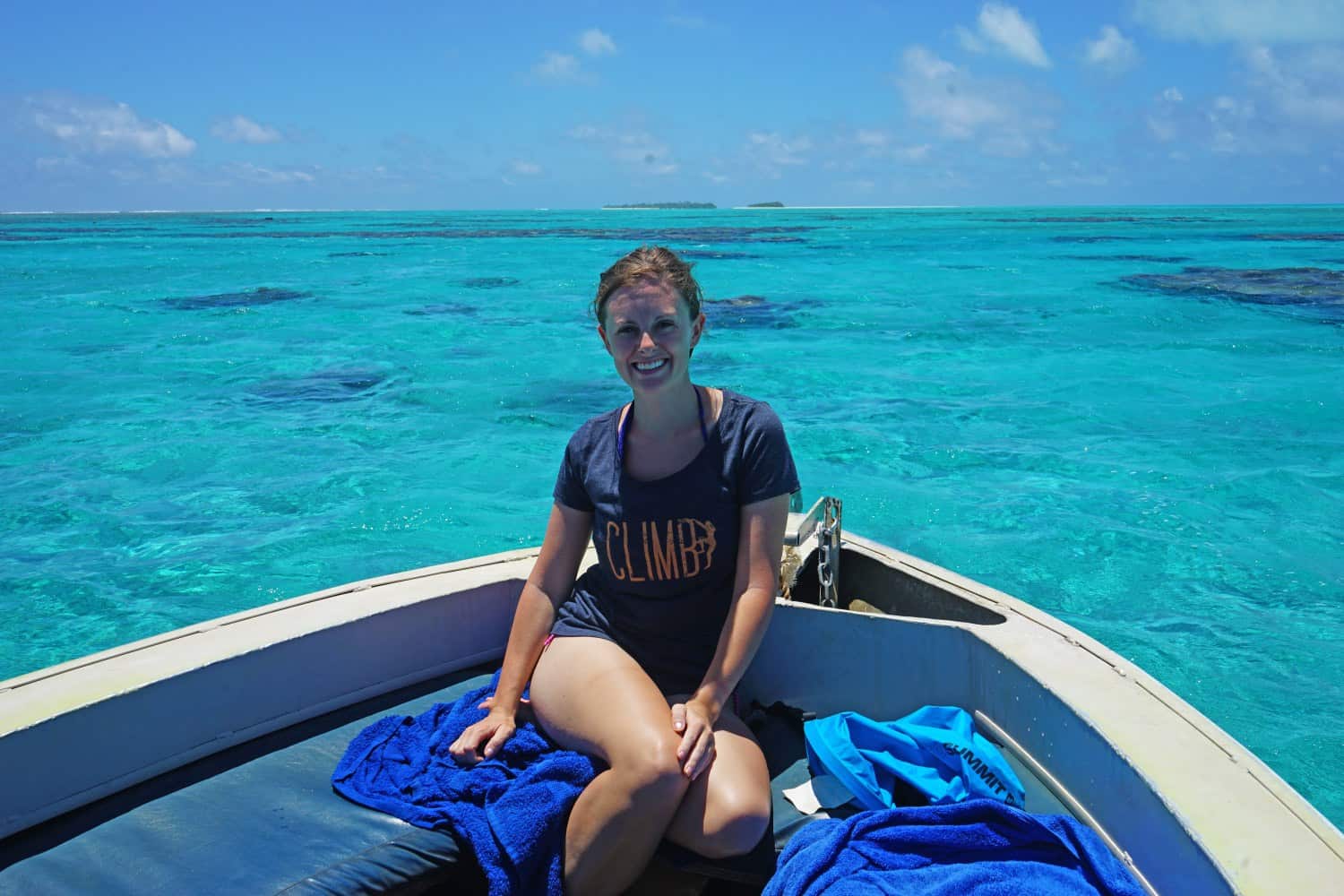 The Locals are Incredibly Friendly
I always say that the Taiwanese were the friendliest people I've met on my travels, but I think the Cook Islanders may have just knocked them off the top spot. Over and over again, I experienced such warmth from the locals I ran into.
When I was succumbing to heatstroke and struggling to walk, a Cook Islands mama pulled over on her scooter and offered me a free ride back to my hostel. When I arrived at a new guesthouse, I was welcomed with an enormous embrace. When I mentioned to my lagoon cruise tour guide that I hadn't been up to the island viewpoint yet, he took an hour out of his day to scooter me to the top of Aitutaki and show me his favourite views. Everyone you pass calls out hello and it's so wonderful.
There's basically no crime on the islands and I felt so safe there, even as a solo woman wandering around at night.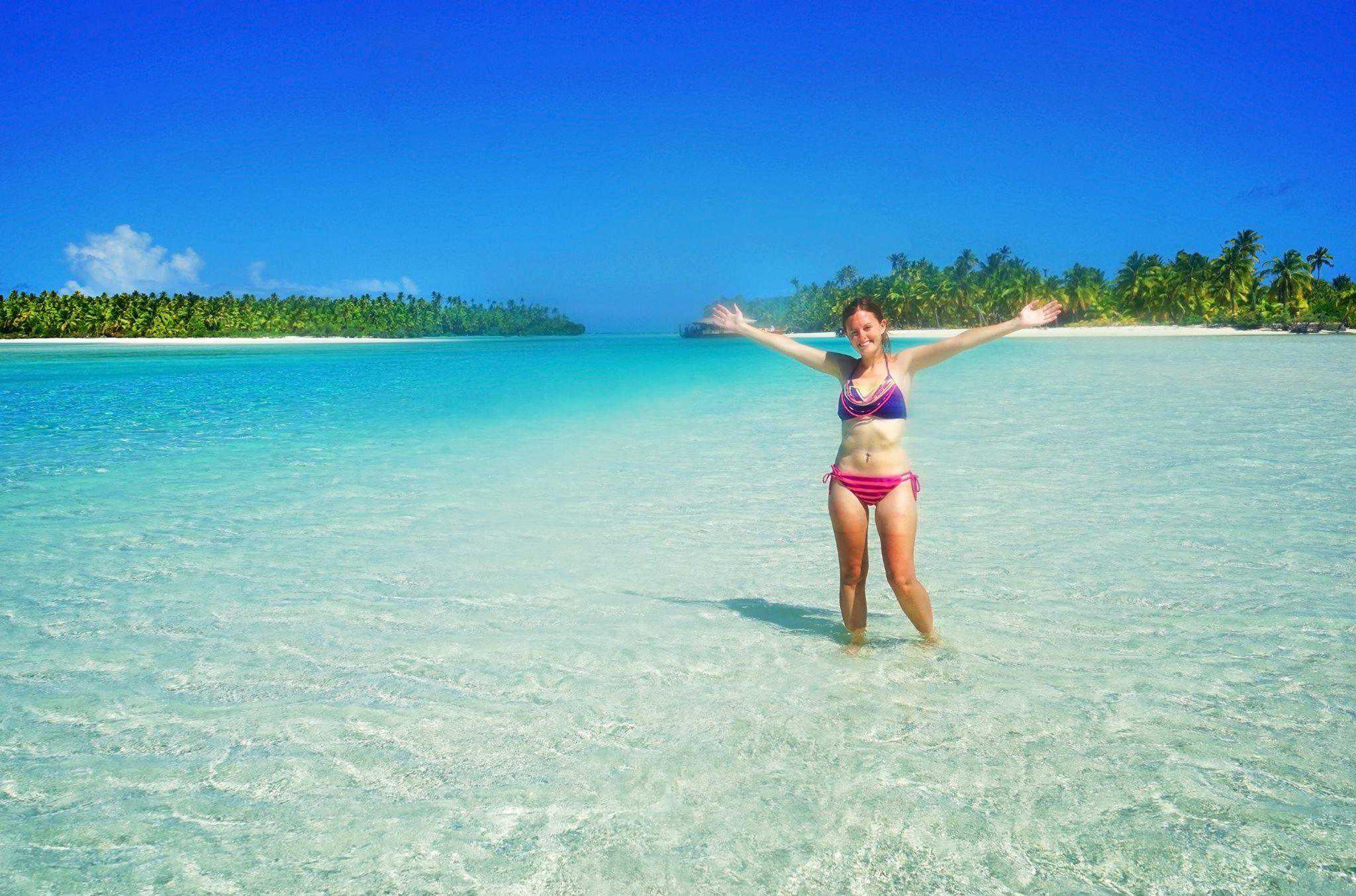 You Can't Skip the Lagoon Cruises in Aitutaki
I almost skipped the lagoon tour in Aitutaki, reasoning that being on a boat all day would make me seasick and snorkelling always gives me a headache and brings me out in a rash.
That would have been the biggest mistake of my travels, because oh my god, you have to see the lagoon. It's the closest I've ever come to being in paradise. I wrote about my experience in depth in my article about Aitutaki.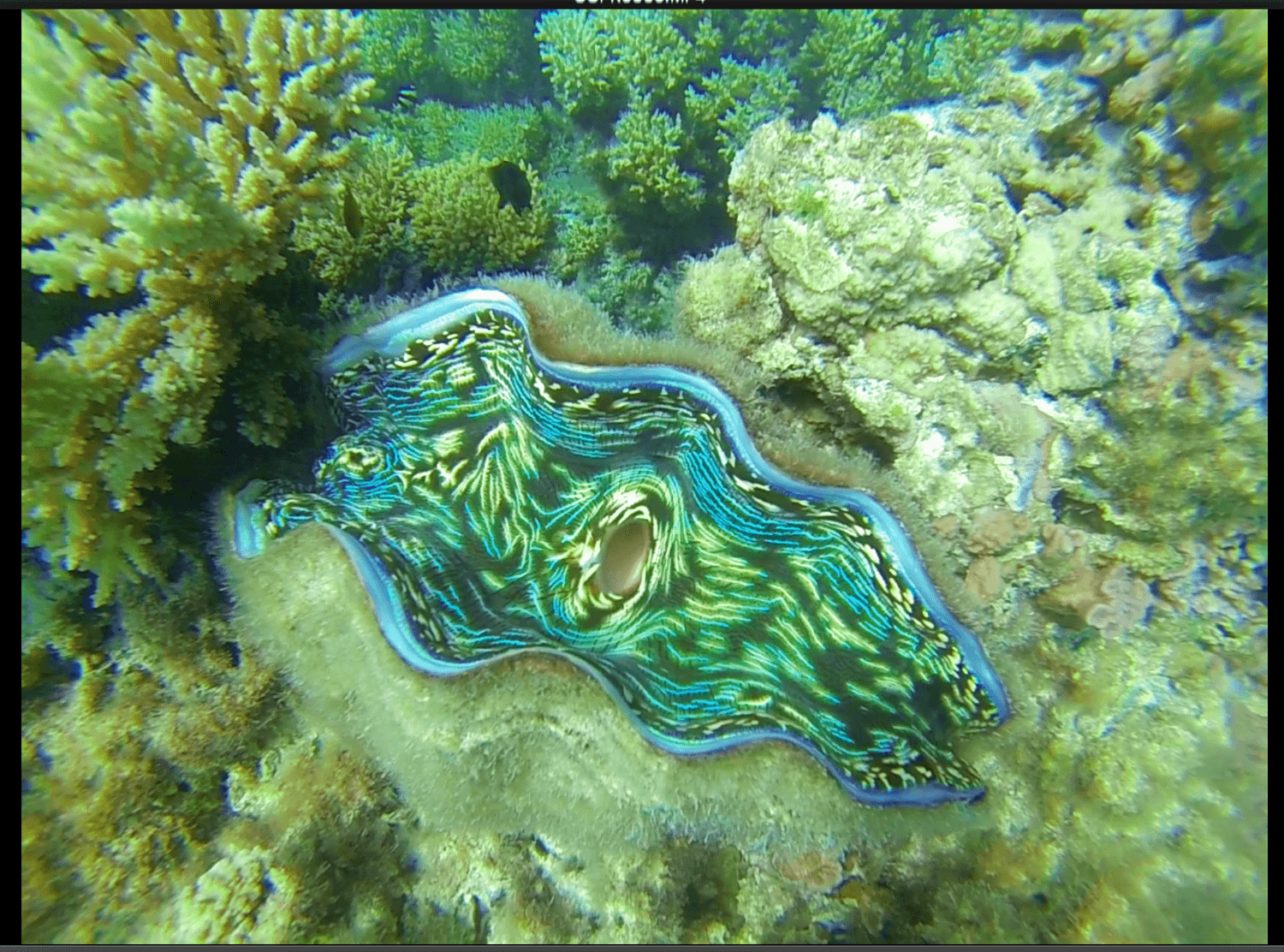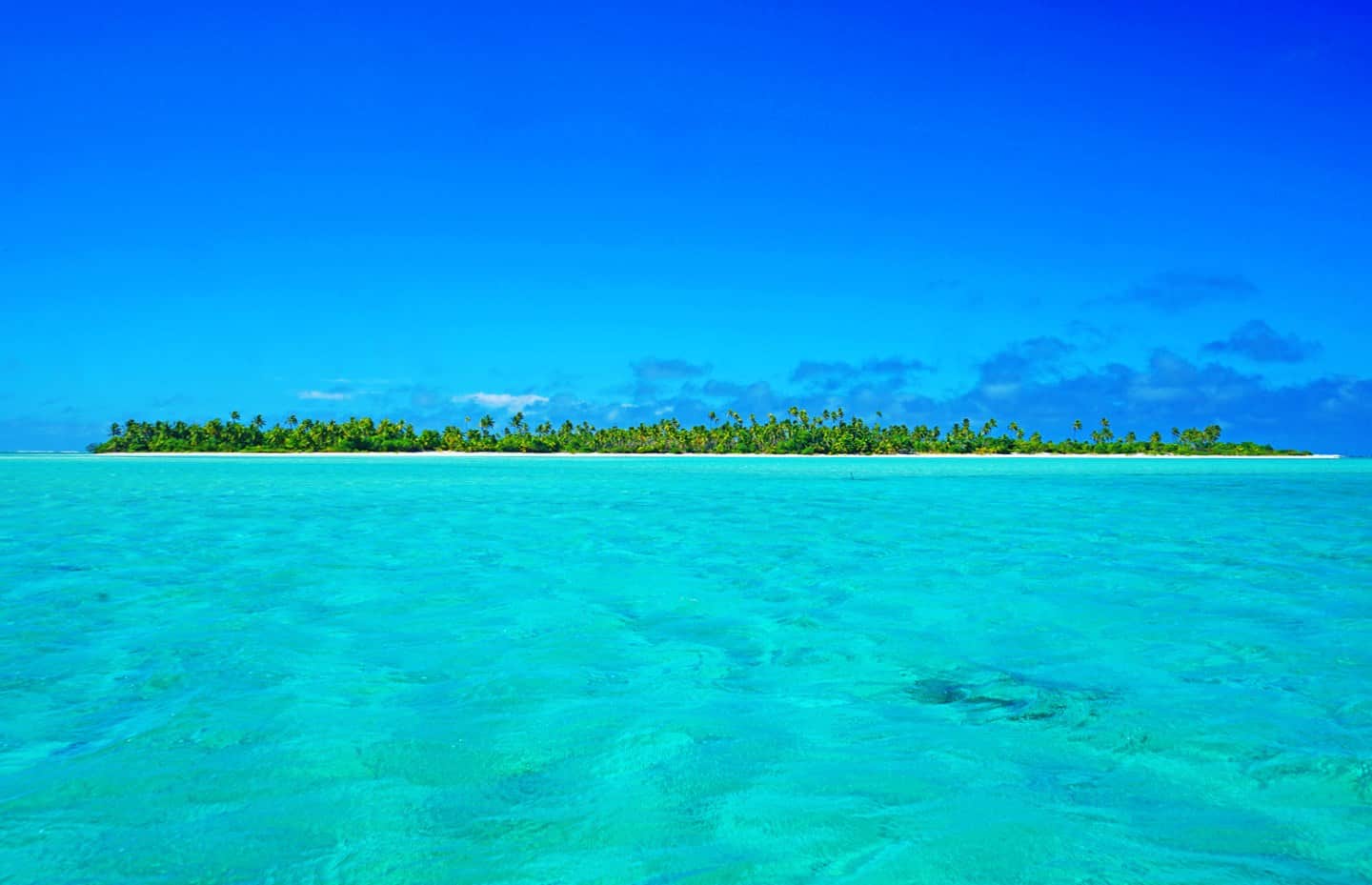 Grocery Shopping Sucks
If you're planning on saving money by cooking, expect to live off of crap food. In Aitutaki, especially, where cargo arrives only once every three months, expect to find rows of tinned food and bags of chips and candy, and little vegetables or fresh meat/fish.
If you want fresh food, you'll either have to befriend a local or find out when the market runs and hit it up in the early hours of the day.
A small tin of baked beans was $5! Prices were high. I actually found it cheaper to eat out for dinner and grab some snacks from the grocery stores for lunch.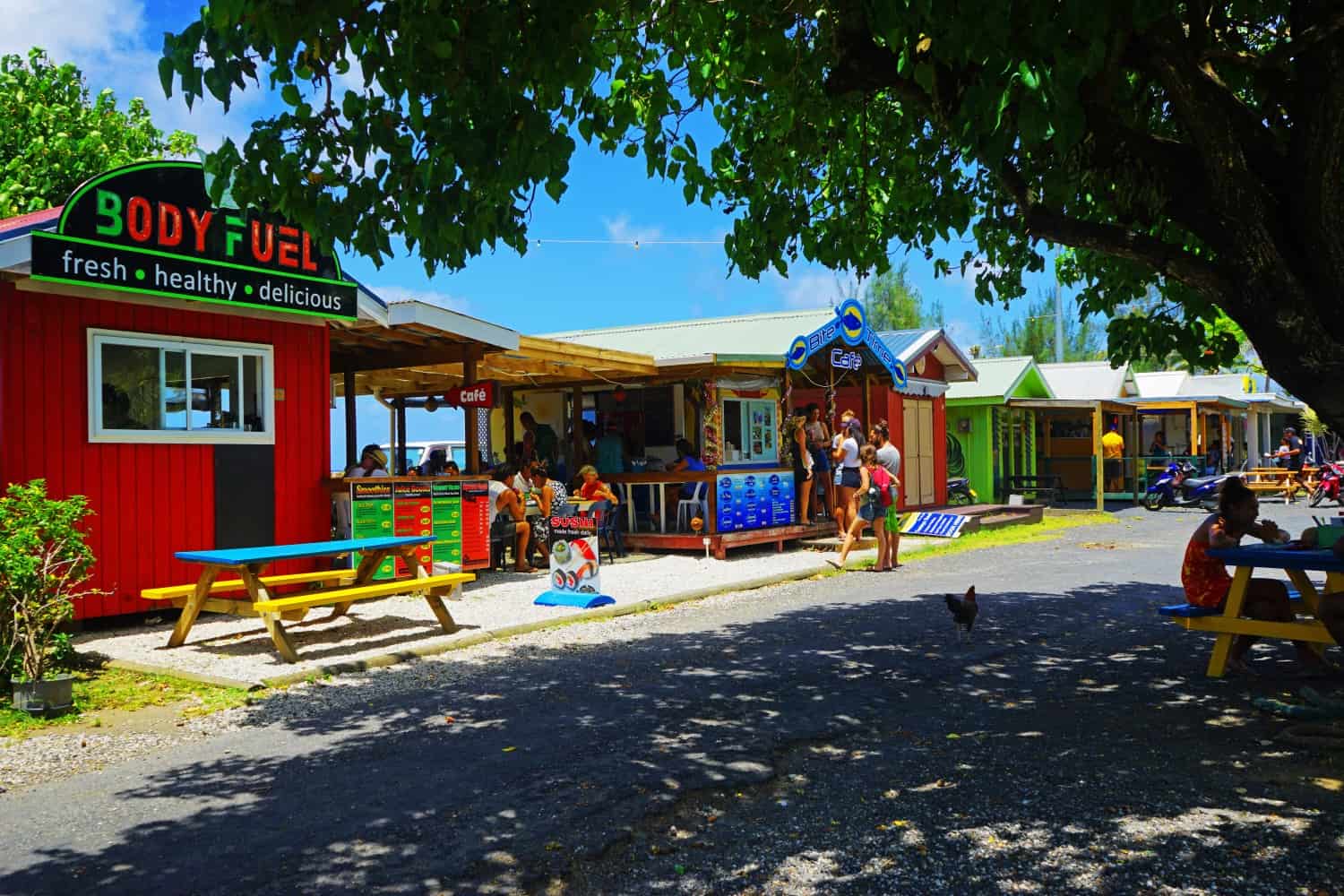 Expect to Spend Most of Your Time Offline
Free Wi-Fi does not exist in the Cook Islands.
I couldn't find a free Internet connection anywhere.
Instead, you'll have to either opt for the despicable Zenbu, who charges $10 per 100 mb. Or Vodafone Cook Islands — who are much better. It's still ridiculously expensive — the priciest rates I've found anywhere in the world and every restaurant, cafe, and guesthouse uses one of those two providers. Most of the connections are barely usable, and if you can get online, prepare for speeds to be slllloooowwwwww.
In comparison, free Wi-Fi was everywhere I visited in French Polynesia, Tonga, and Fiji.
The best deal I found was at my guesthouse in Aitutaki: I booked it because the Booking listing said it had free Wi-Fi, then arrived to discover they charged $10 per 150 mb.
You can pick up a local SIM card for $25, but data rates still start at $10 per 1GB, valid for 7 days. Much better than using hotel Wi-Fi, but still very expensive.
But really, just plan to spend most of your time offline in the Cook Islands and relish in it! I'd been planning to work in the evenings on my trip, but instead worked my way through half a dozen books. I came away feeling far more relaxed than if I'd been trying to get blog posts written while I was there.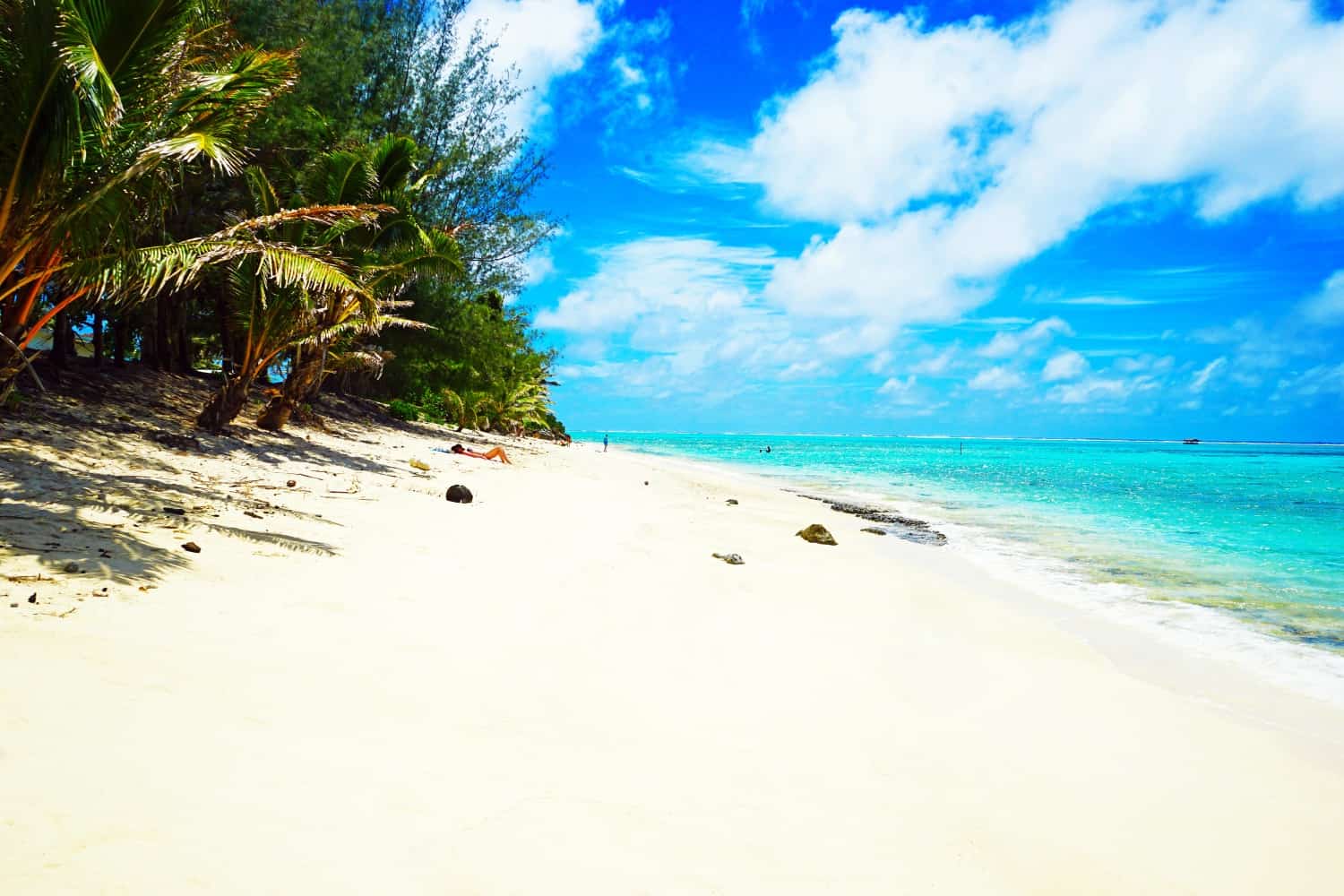 So, after setting such high expectations for the Cook Islands back when I was dreaming of travel, did it manage to meet them?
Hell yes. I loved my time there. The locals were so warm and friendly, travelling on a budget wasn't horrendous, I doubt I'll ever go anywhere as spectacular as Aitutaki, and I'm already plotting my return! If you're looking for paradise, head to the Cook Islands. It's amazing.
Have you been to the Cook Islands? What did you think? If not, would you want to visit?
Related Articles on the Cook Islands

💰 How to Travel the Cook Islands on a Budget (2023): It's Possible!
🏝 You Have to Take a Lagoon Cruise in Aitutaki
🏖 How to Plan a Budget Trip to the South Pacific